Vintage Townhouse Hotel Wedding Photography; A dark purple & silver themed wedding with vintage Saab & vintage bus, with wedding ceremony at Castlefield Rooms.
I hadn't shot a wedding at the Townhouse hotel on Portland street before, so when Amy & Dean got in touch to chat photography, I had loads of ideas for city centre portraits that I wanted to share with them. One of the ideas was the bride and groom portrait shown above. There's no photo shop or special effects in this shot. The road outside the Townhouse hotel was fairly quiet when we shot the photo, more traffic would have looked a bit more dramatic, a lack of traffic is not usually a problem in this location!
The wedding ceremony was to be in the Brindley Room in boutique city centre wedding venue Castlefield Rooms. With exposed beams and fairy lights, it's my favourite room in the venue and a really beautiful location to get married. If you're planning to have your wedding ceremony there too, I have some tips over on my Castlefield Rooms Wedding Photography page.
Townhouse Hotel Wedding Photography Gallery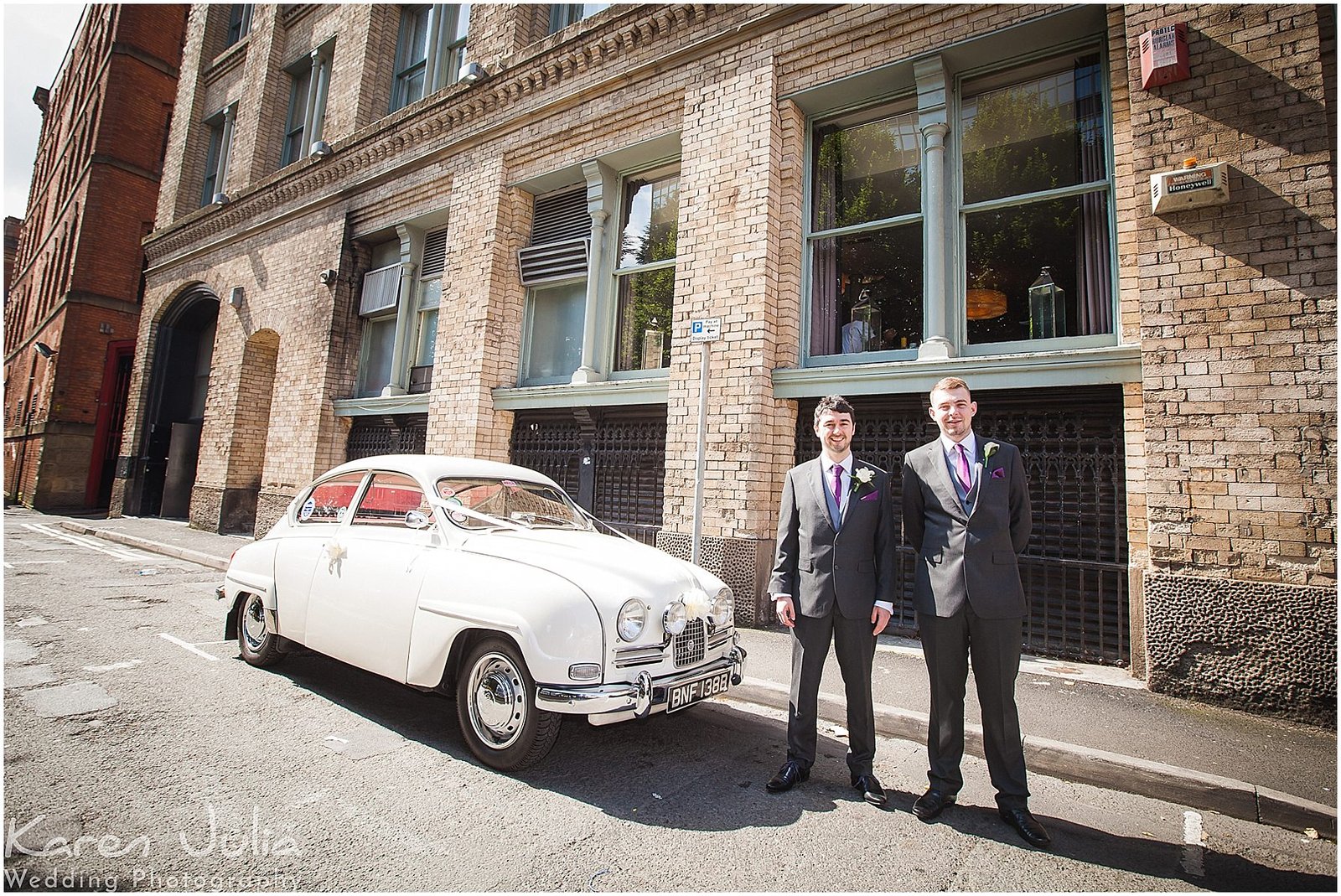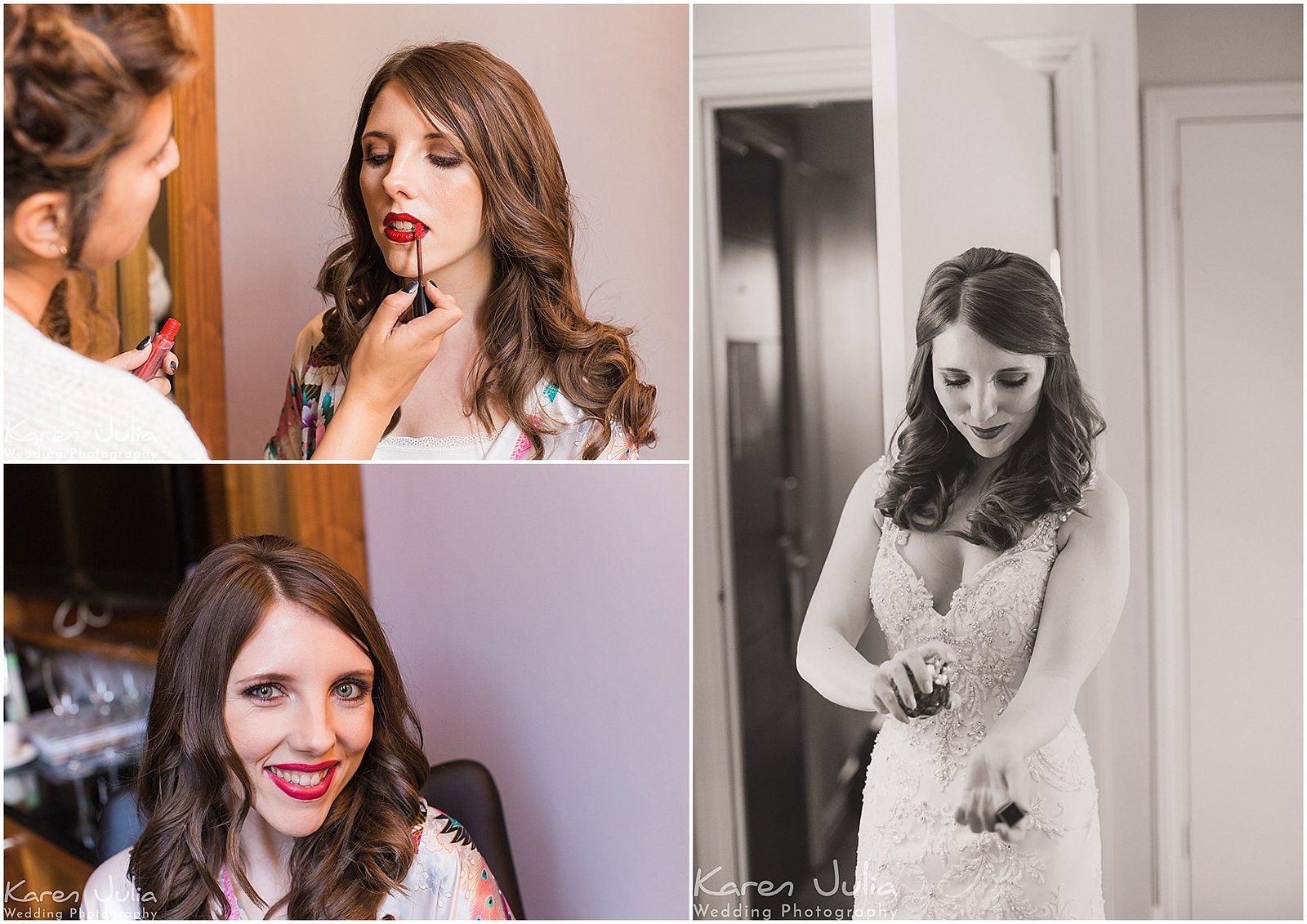 Castlefield wedding photos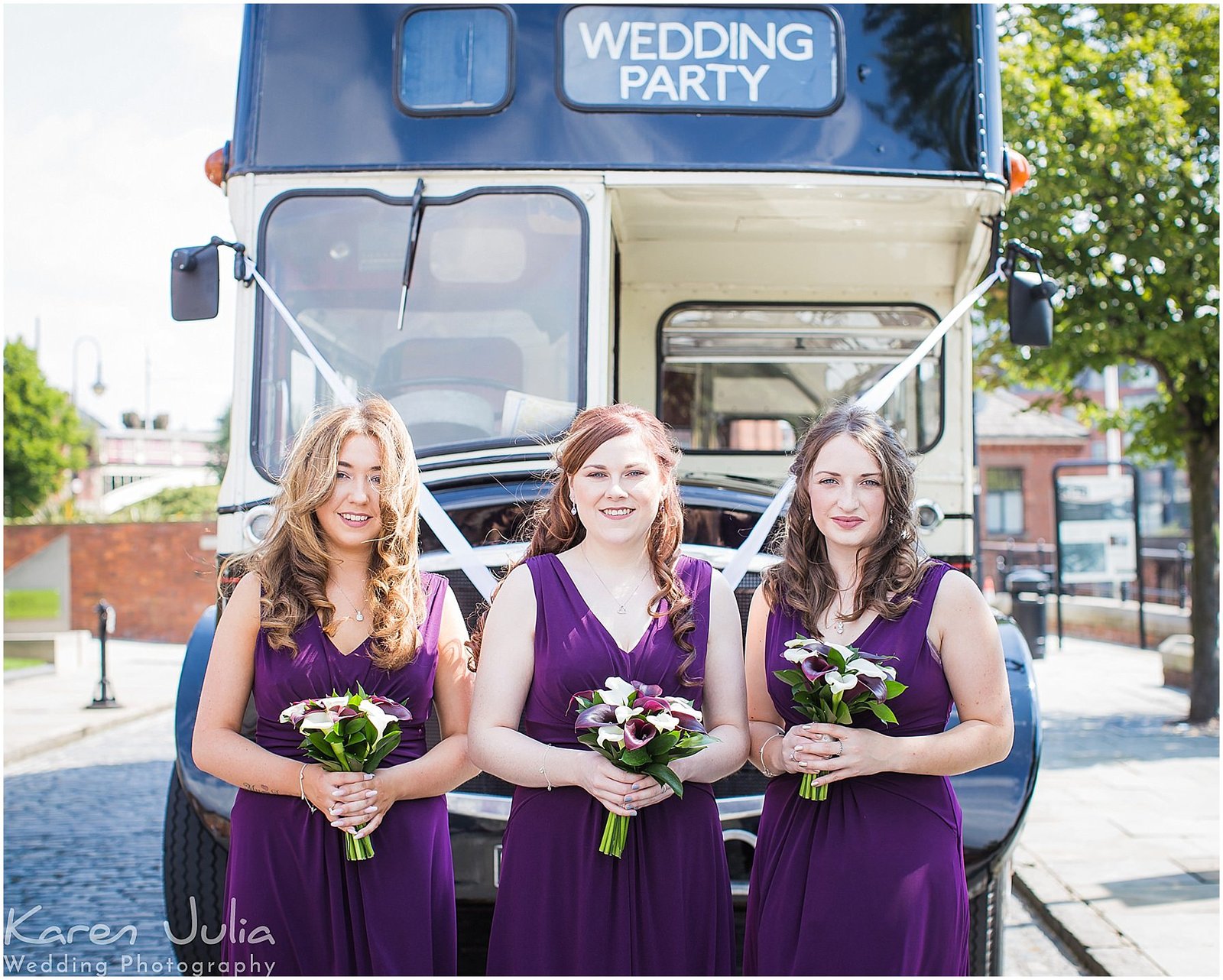 Amy was early for the ceremony, so that gave us time to get a few father daughter portraits in Castlefield with the vintage SAAB.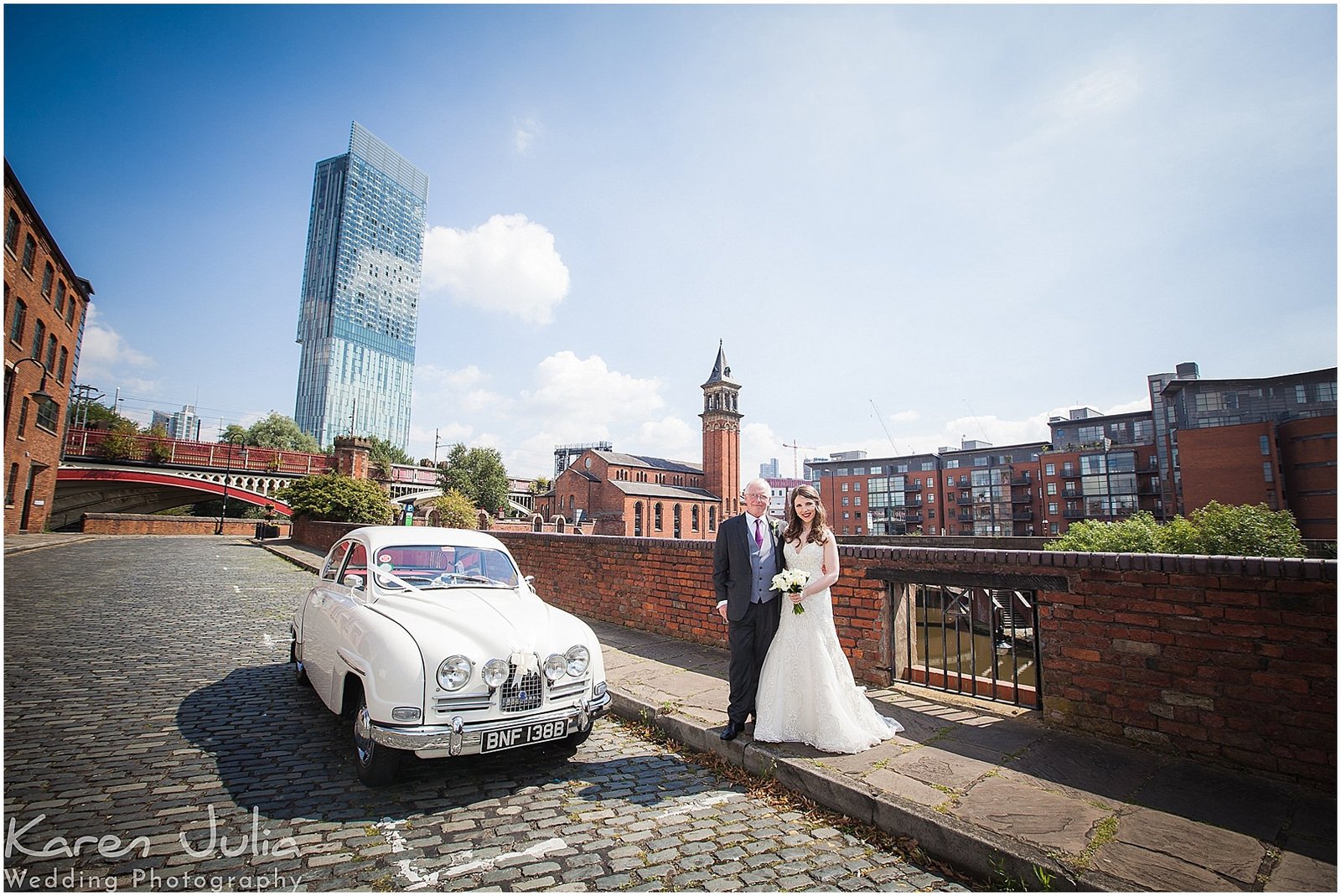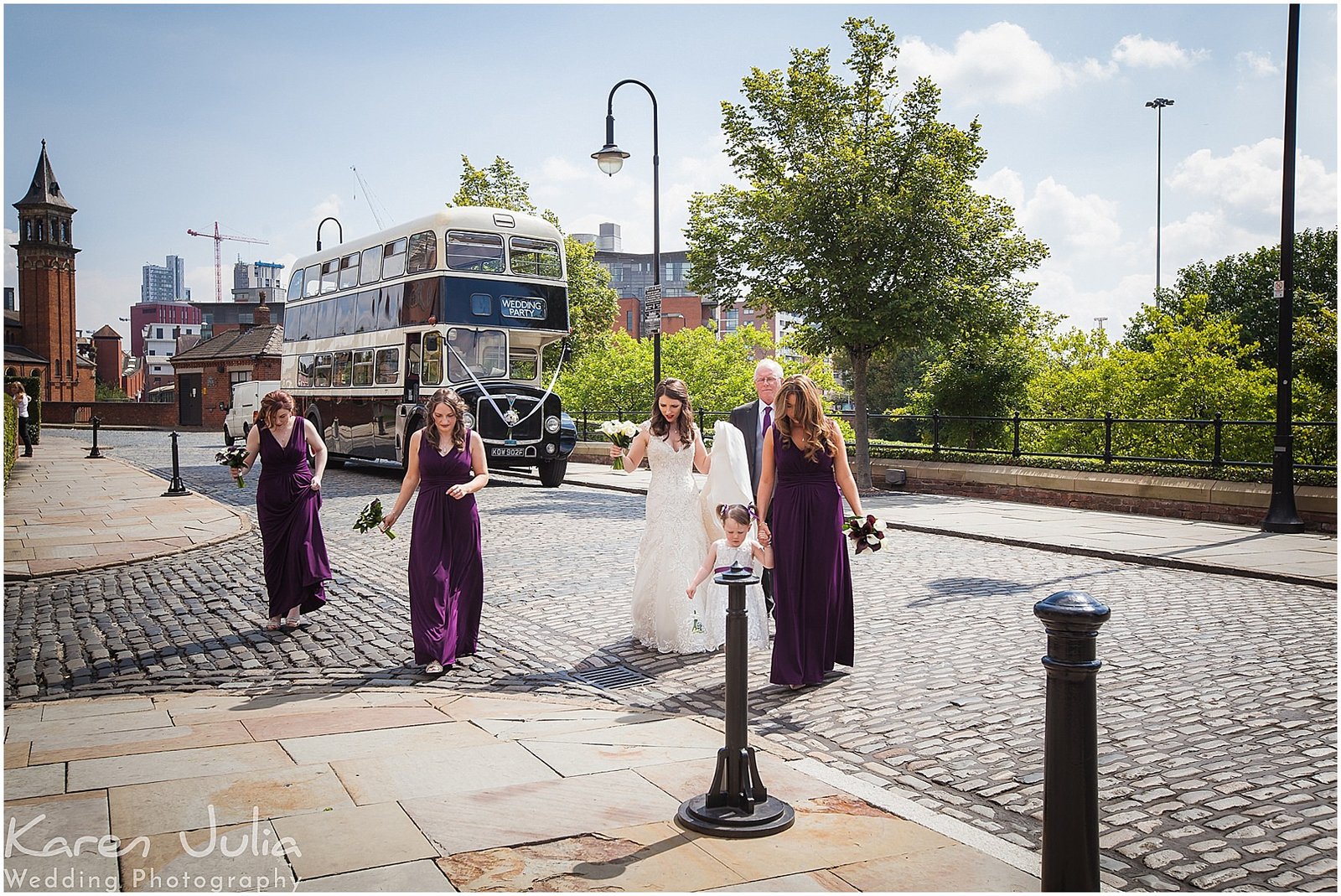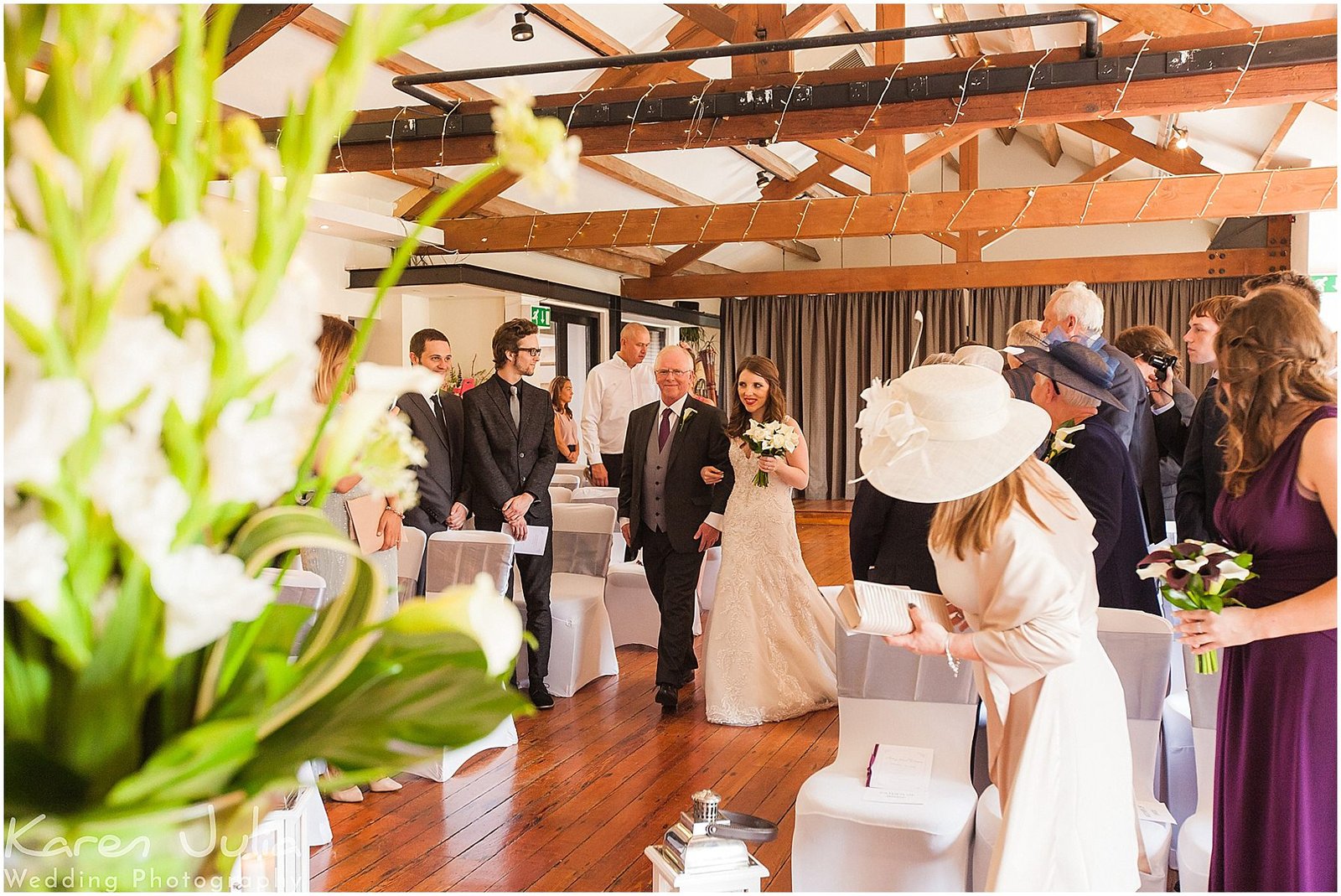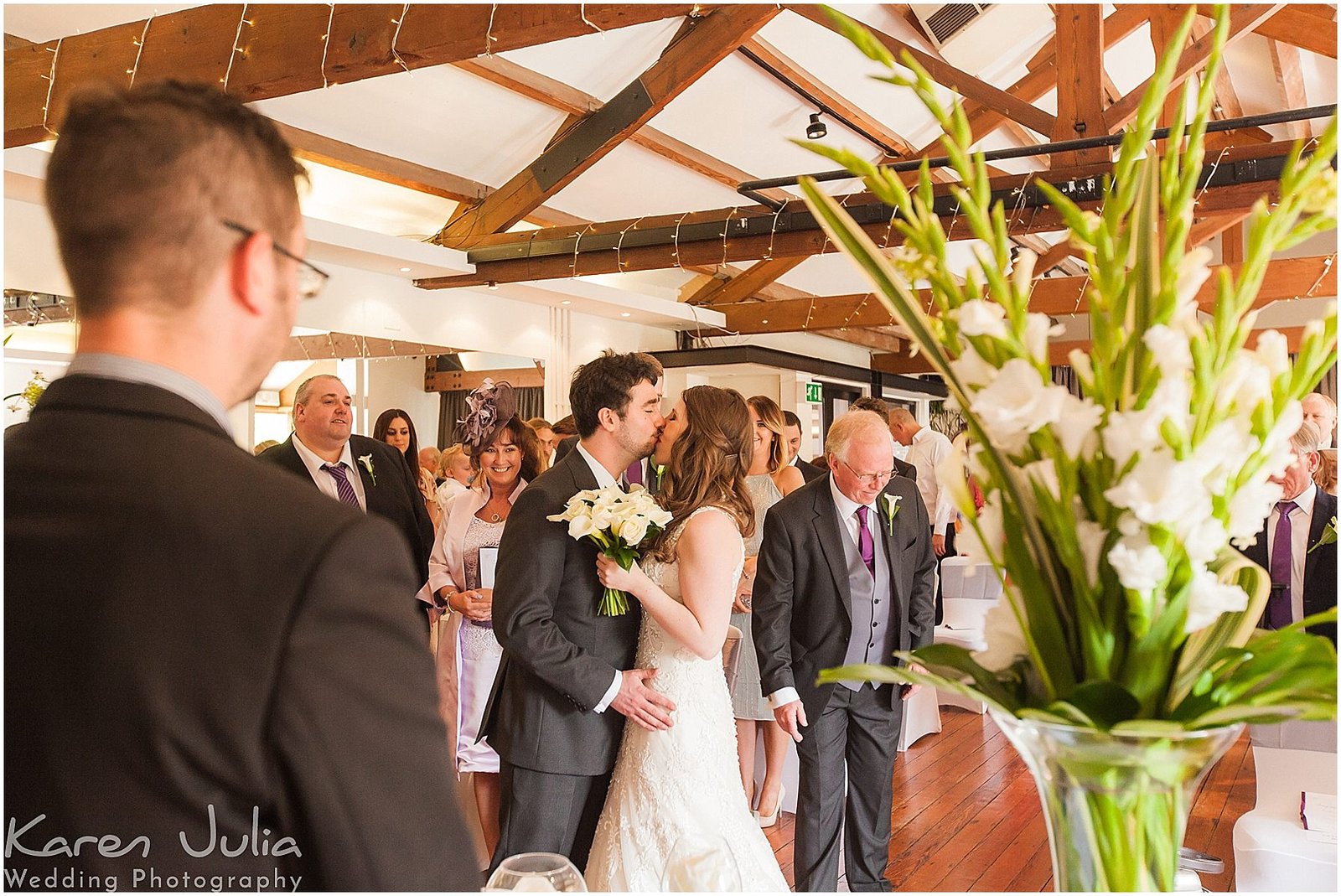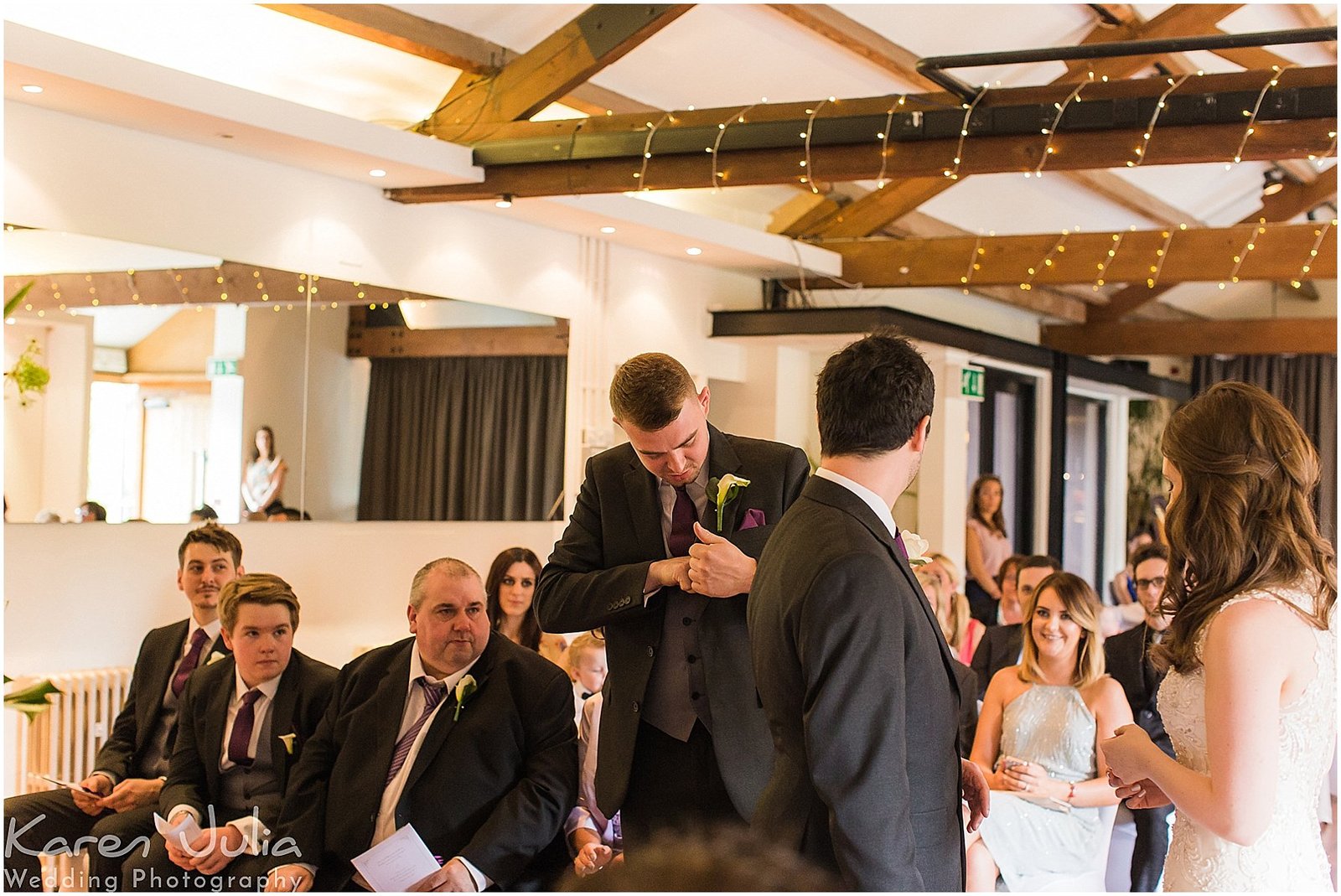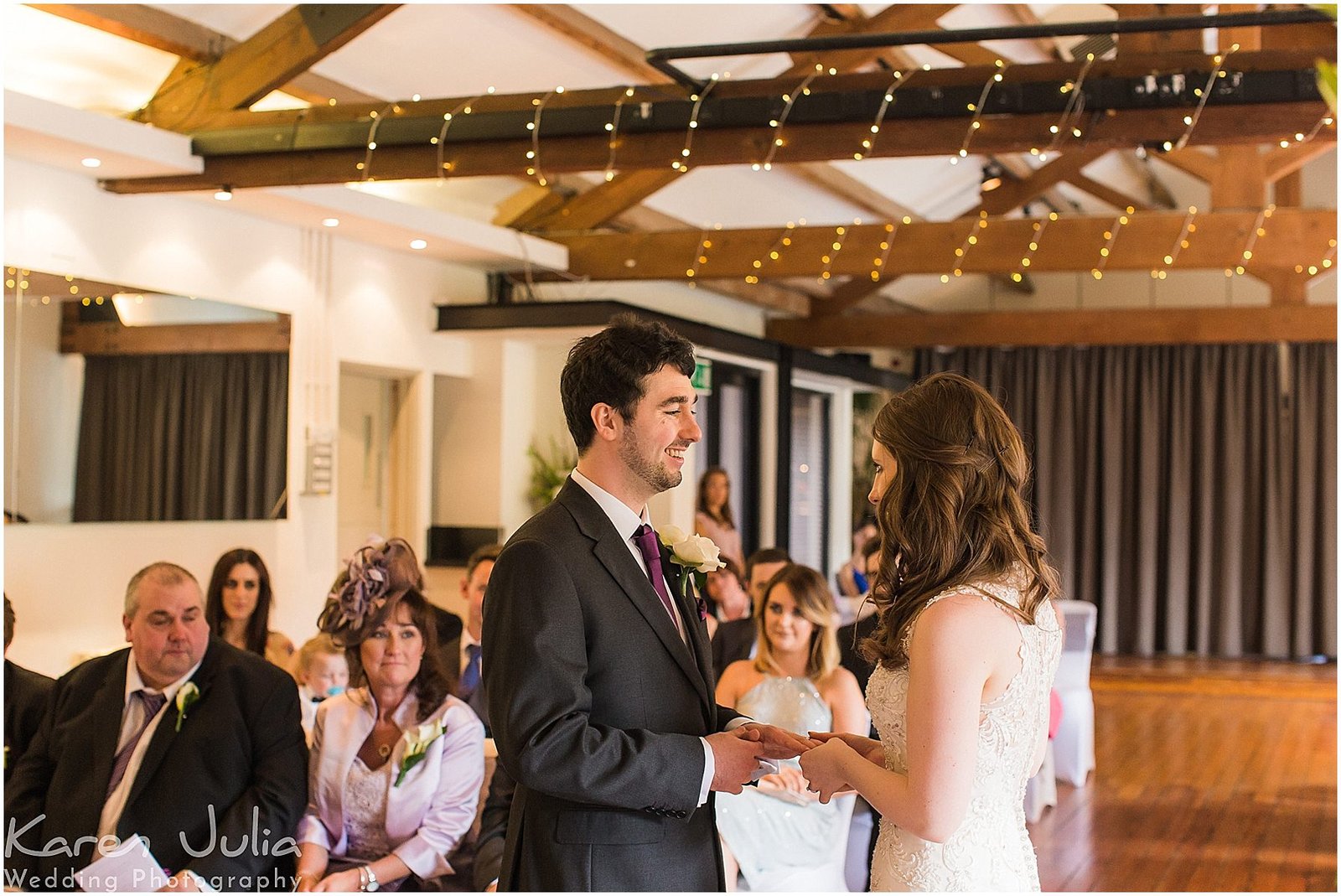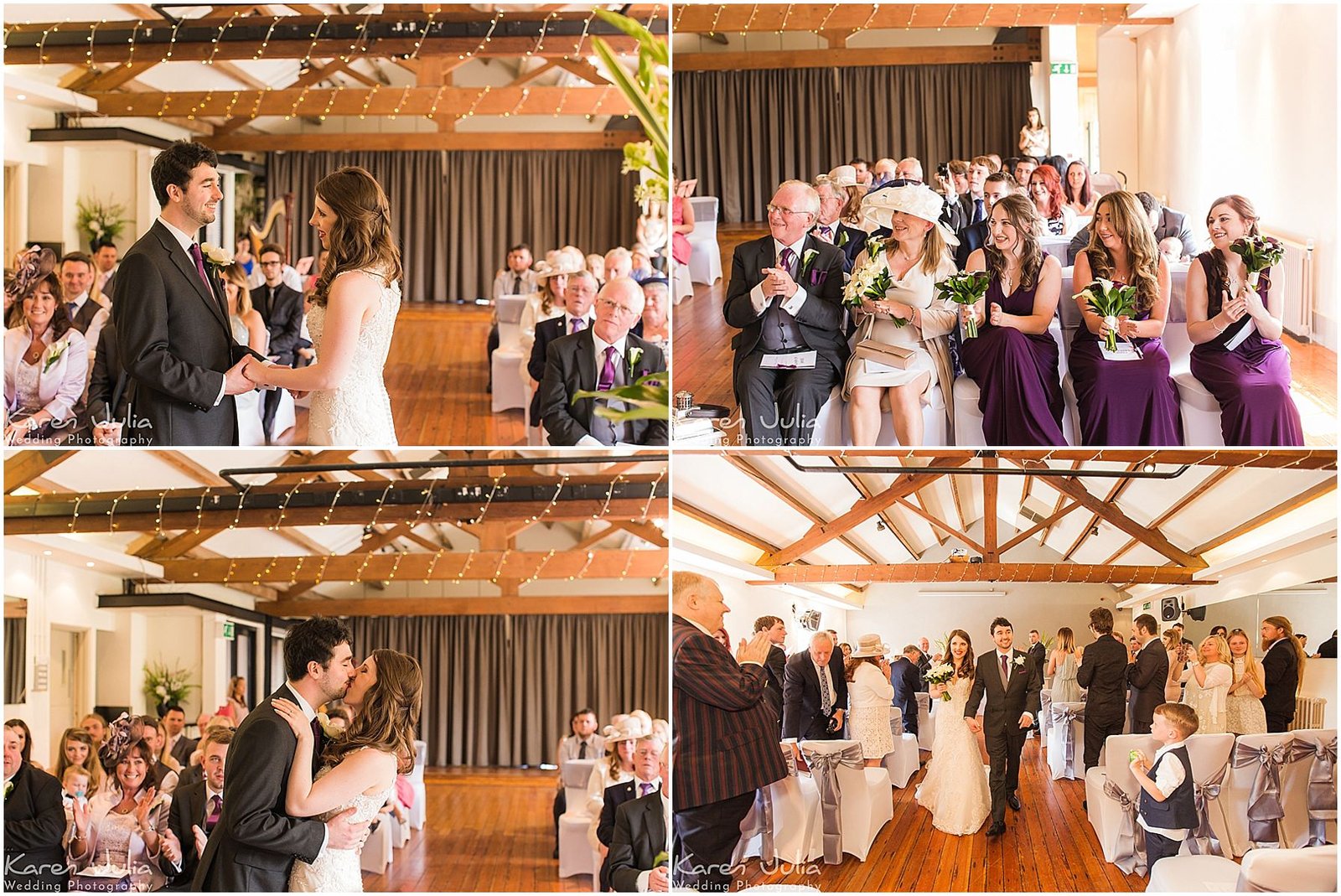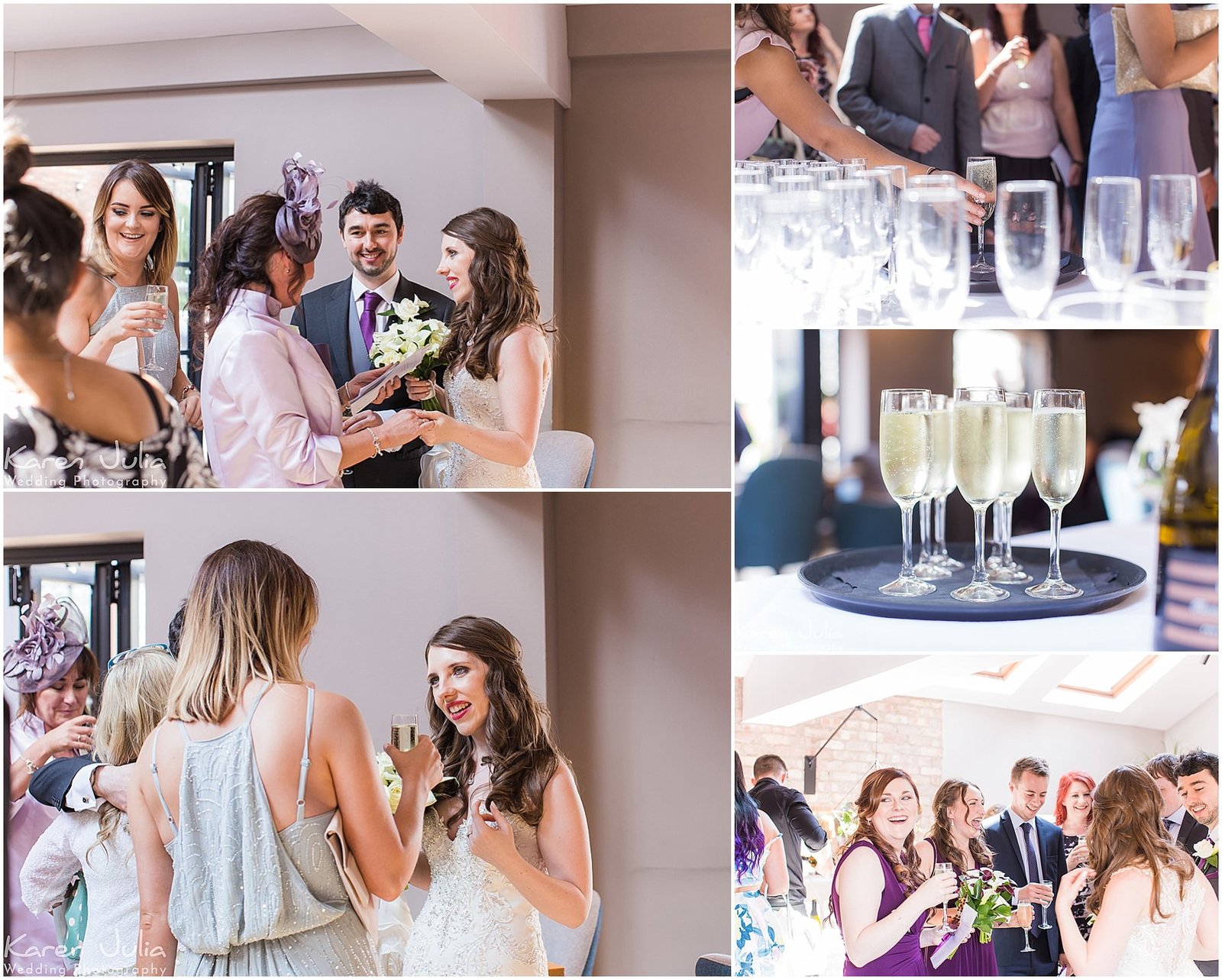 Amy & Dean really wanted the group photo of everyone outside Castlefield rooms with the venue in the background, however, it was a perfectly clear blue sky and bright sunlight, so I thought it was a bad idea to have everyone squinting in to the sun. However, the couple still wanted to go ahead with it, so we done this one, followed by another one in the shade.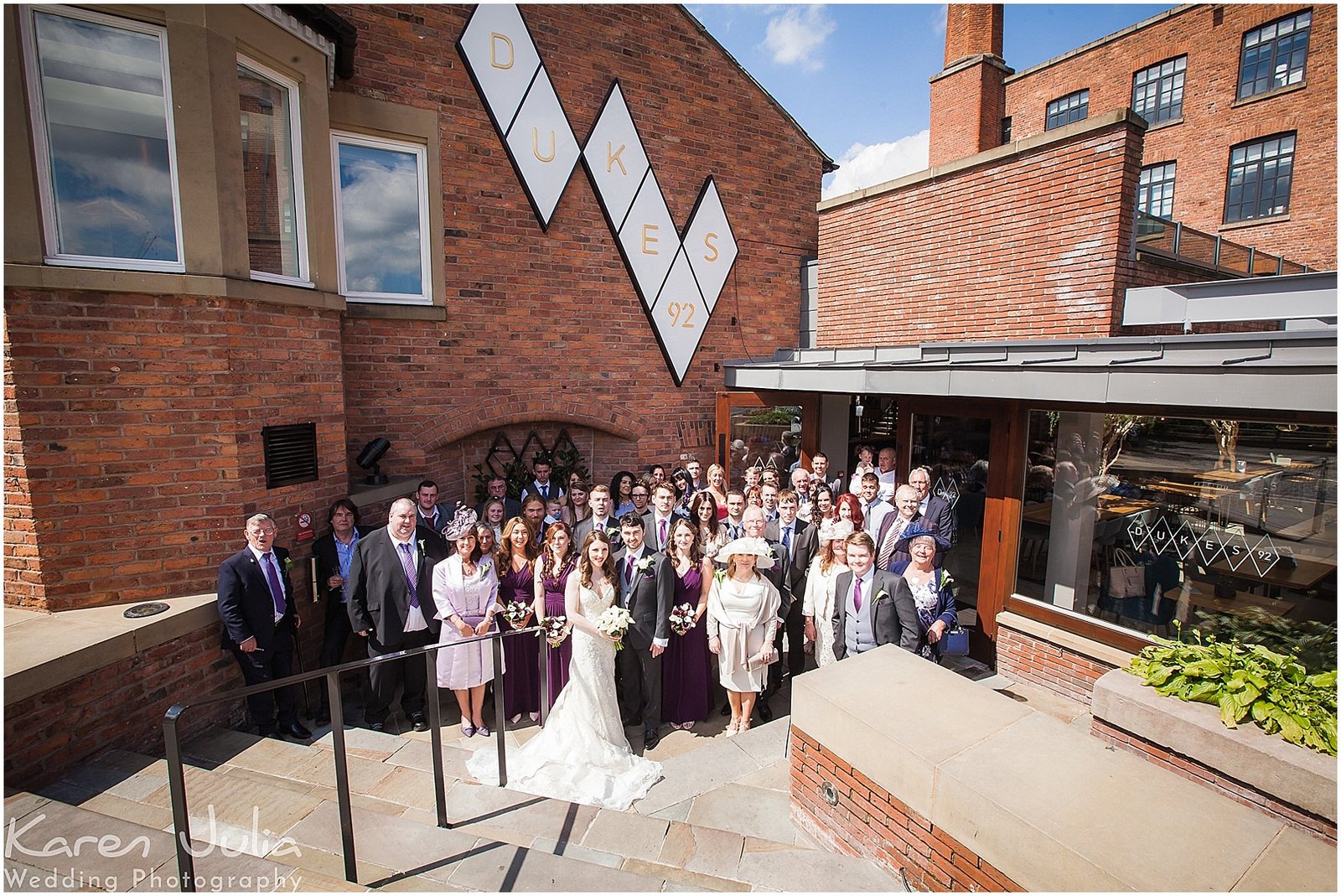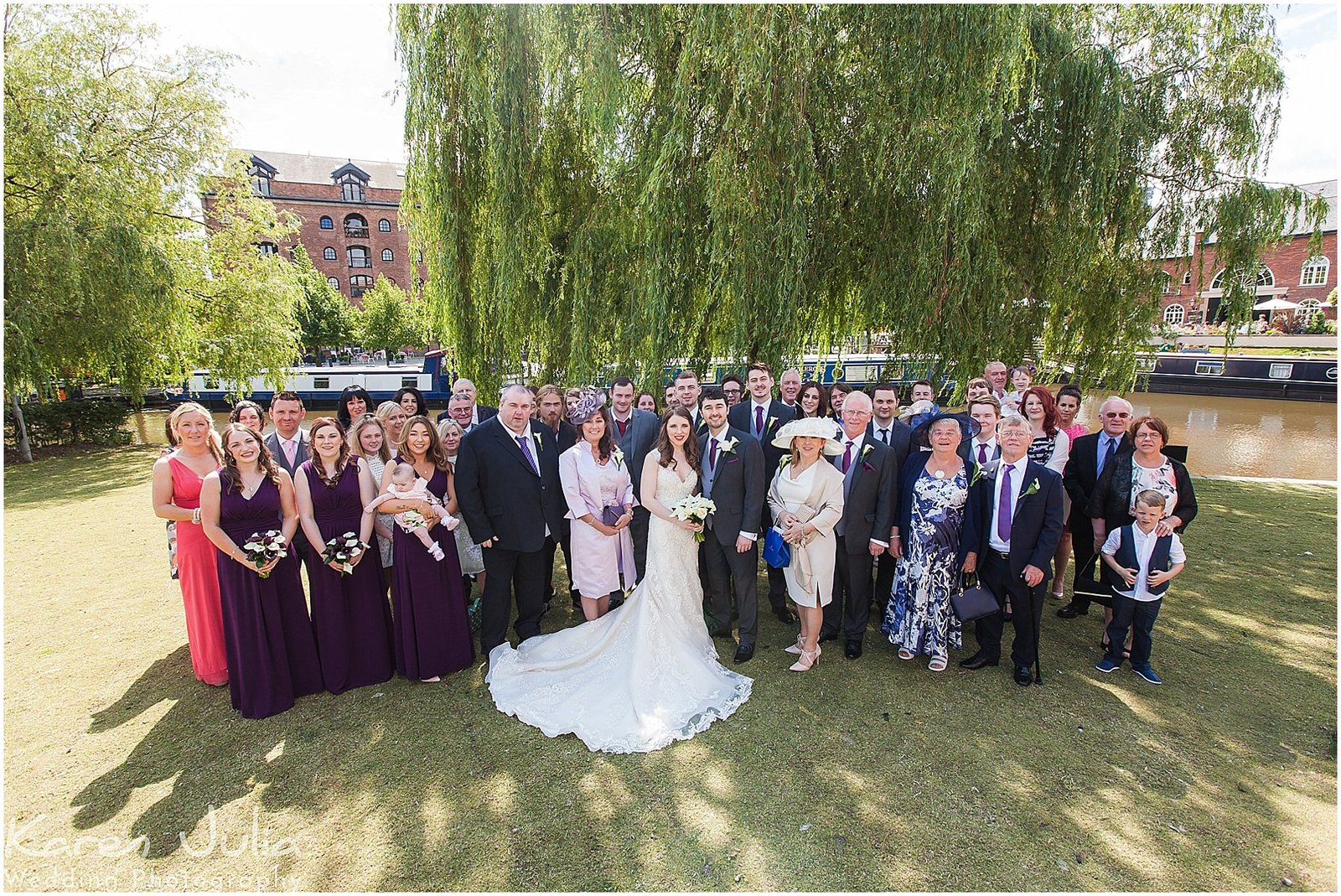 Which do you prefer? I think the light is definitely more flattering in the second photo, but I do quite like the first one.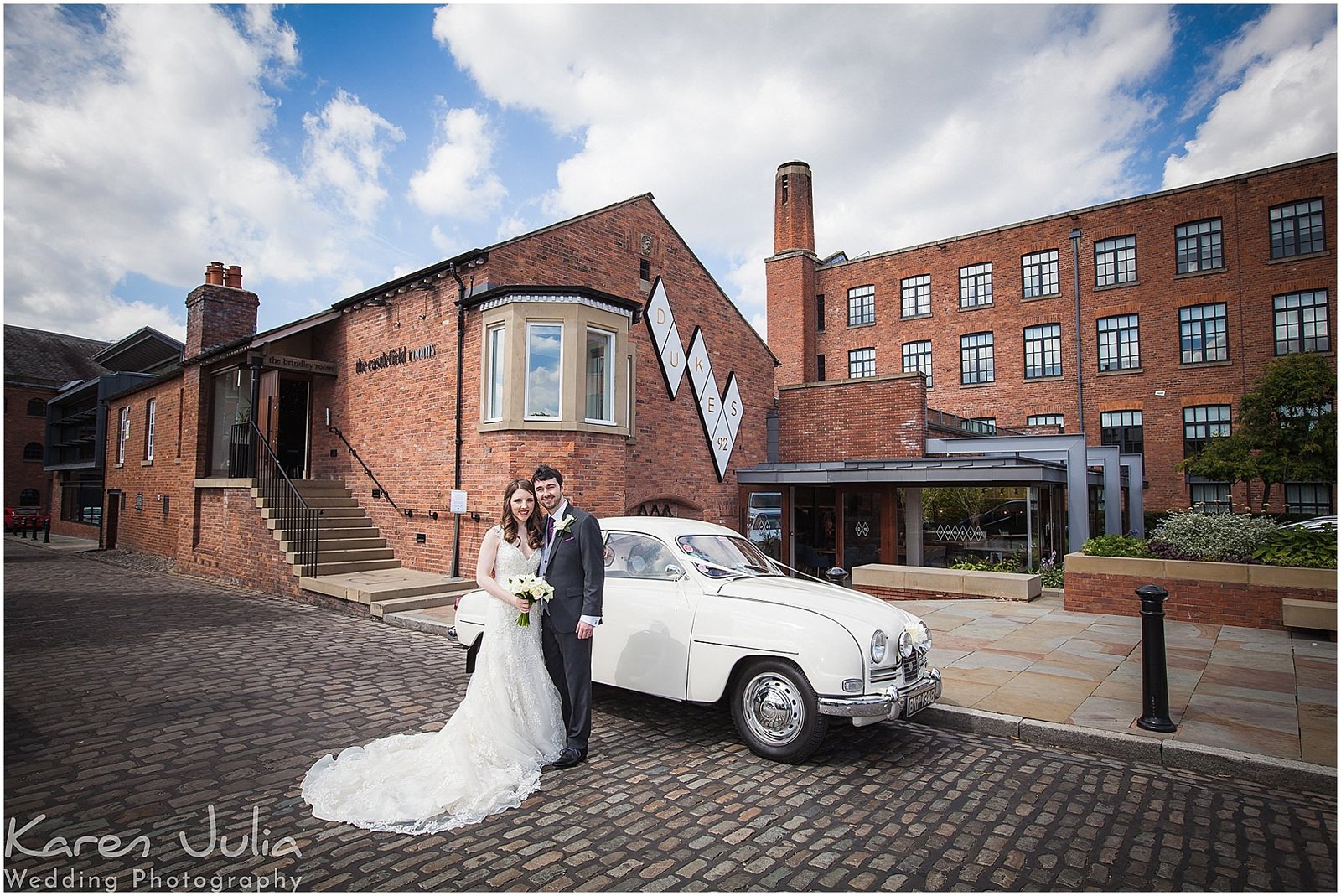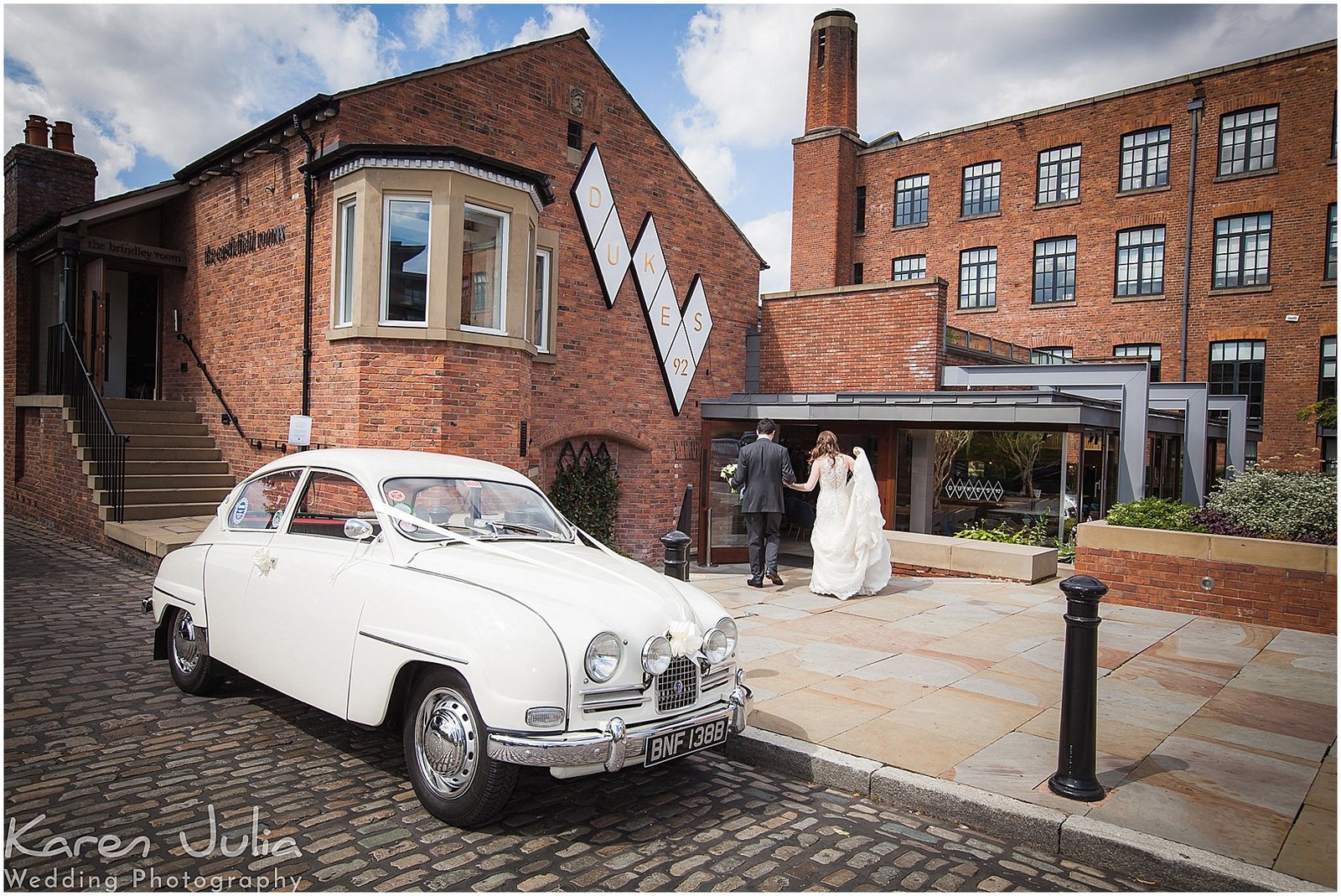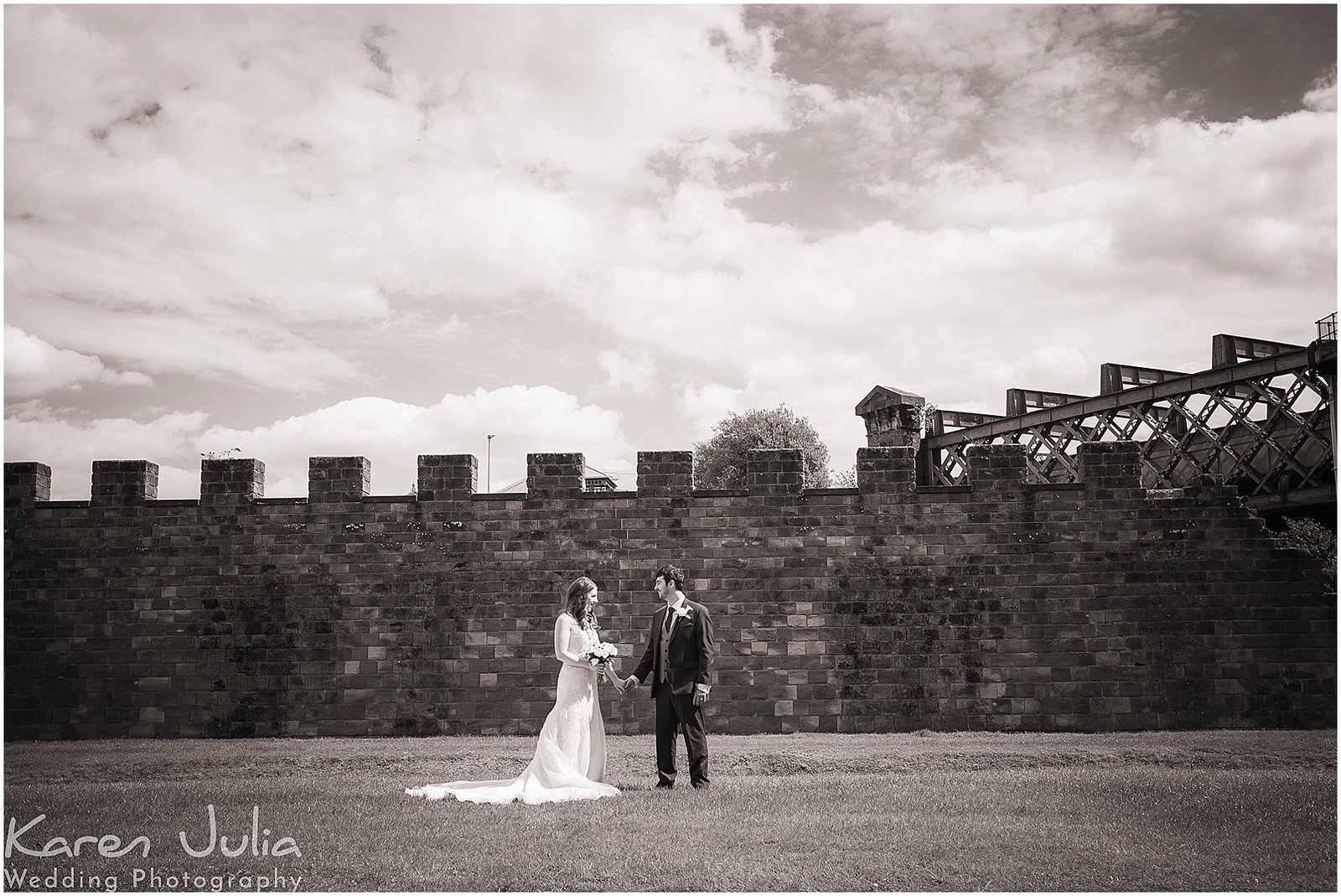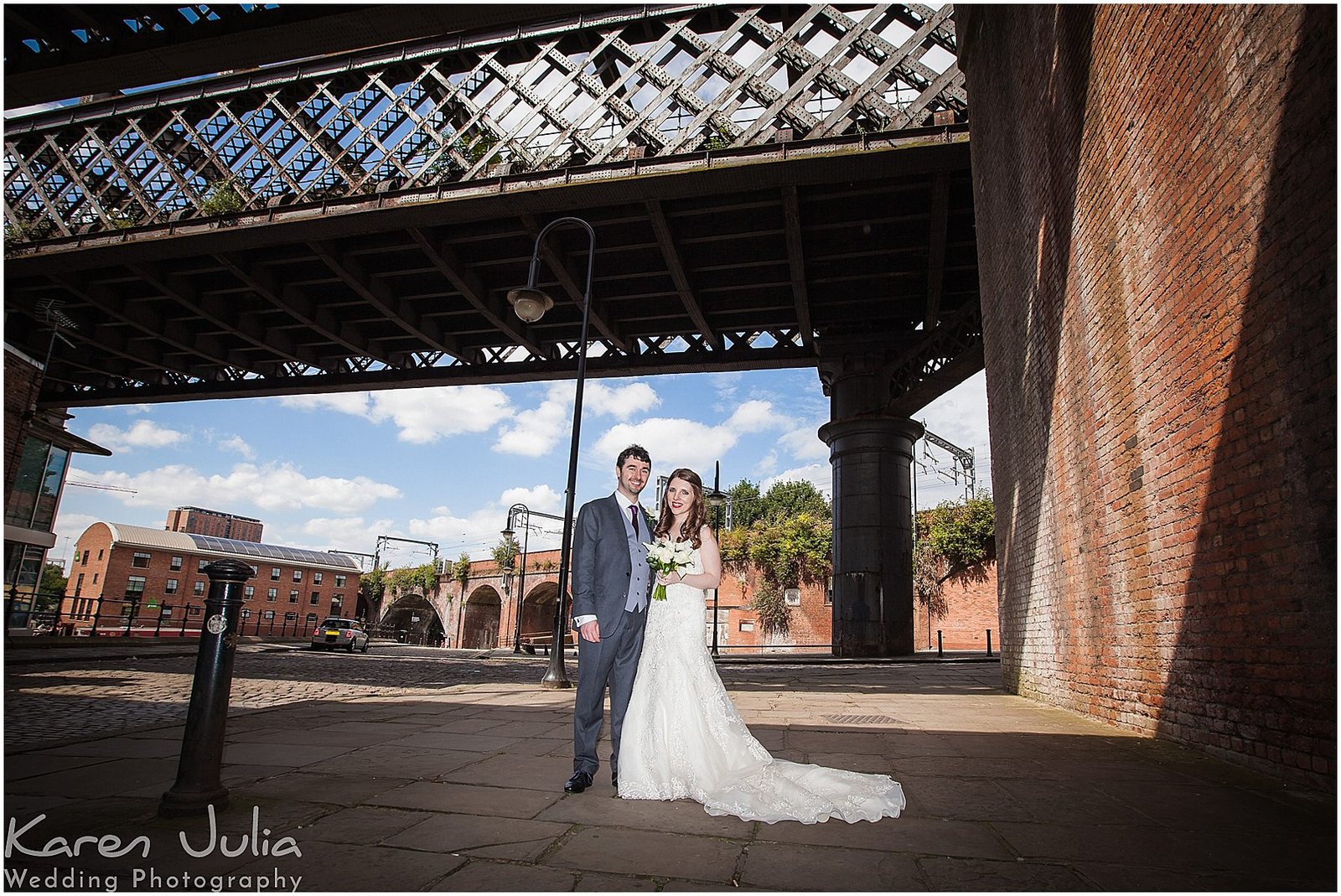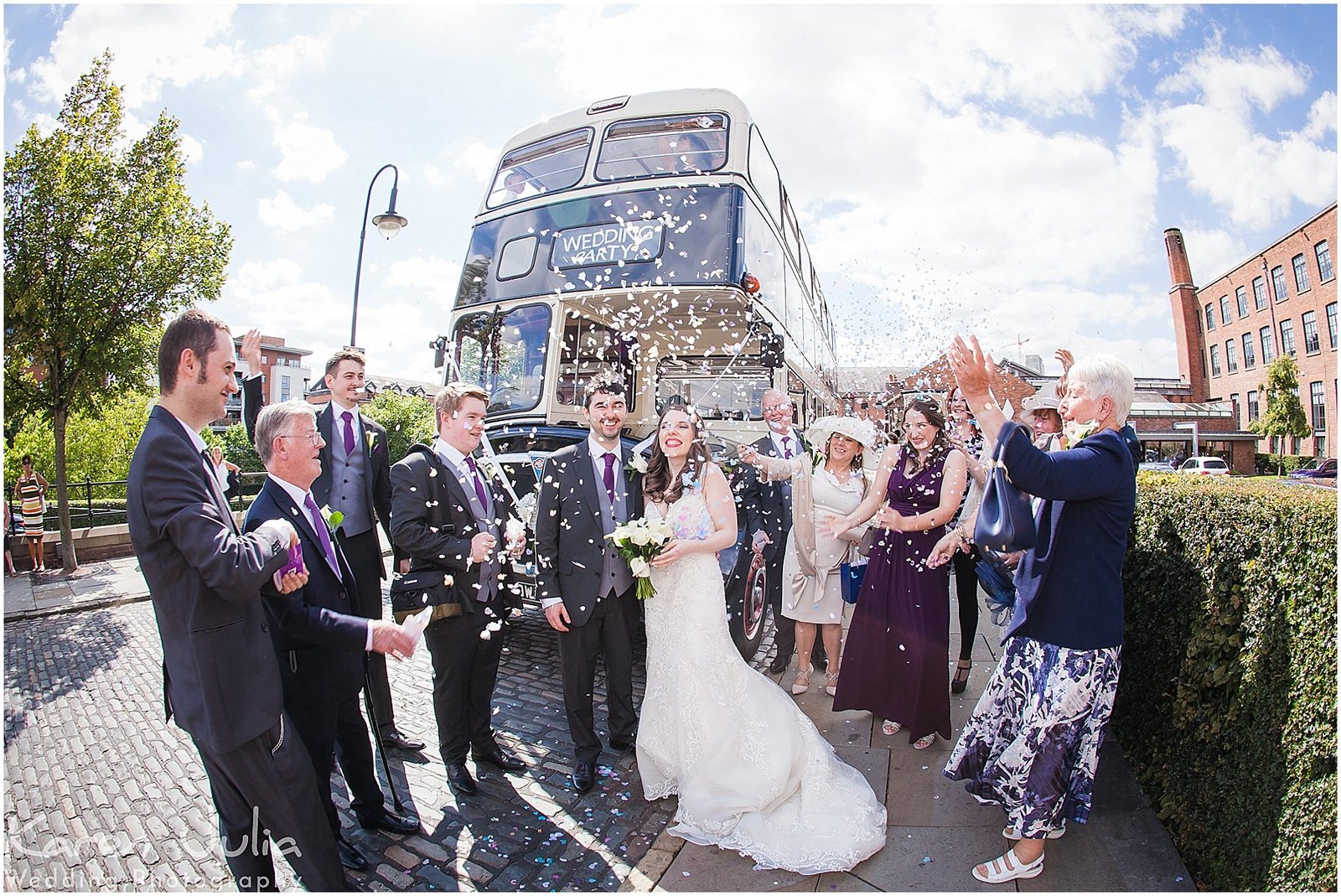 …and then it was back to Townhouse Hotel, Portland Street