Wedding Photography Portfolio
My Wedding Photography Portfolio is split into different styles that are influenced by the weather, the time of year, and your wedding venue.. I've been photographing weddings for 15 years now, and have had the pleasure of creating photos at lots of different types of venues; from castles to country houses, from tipis on farm land to intimate weddings in large homes, small homes, and pubs.
I love using colour and greenery to frame couples for their wedding portraits. You don't need to do much. Enjoy having a few moments together and ignore me getting muddy shoes and trying not to squish bluebells whilst I get the right angle.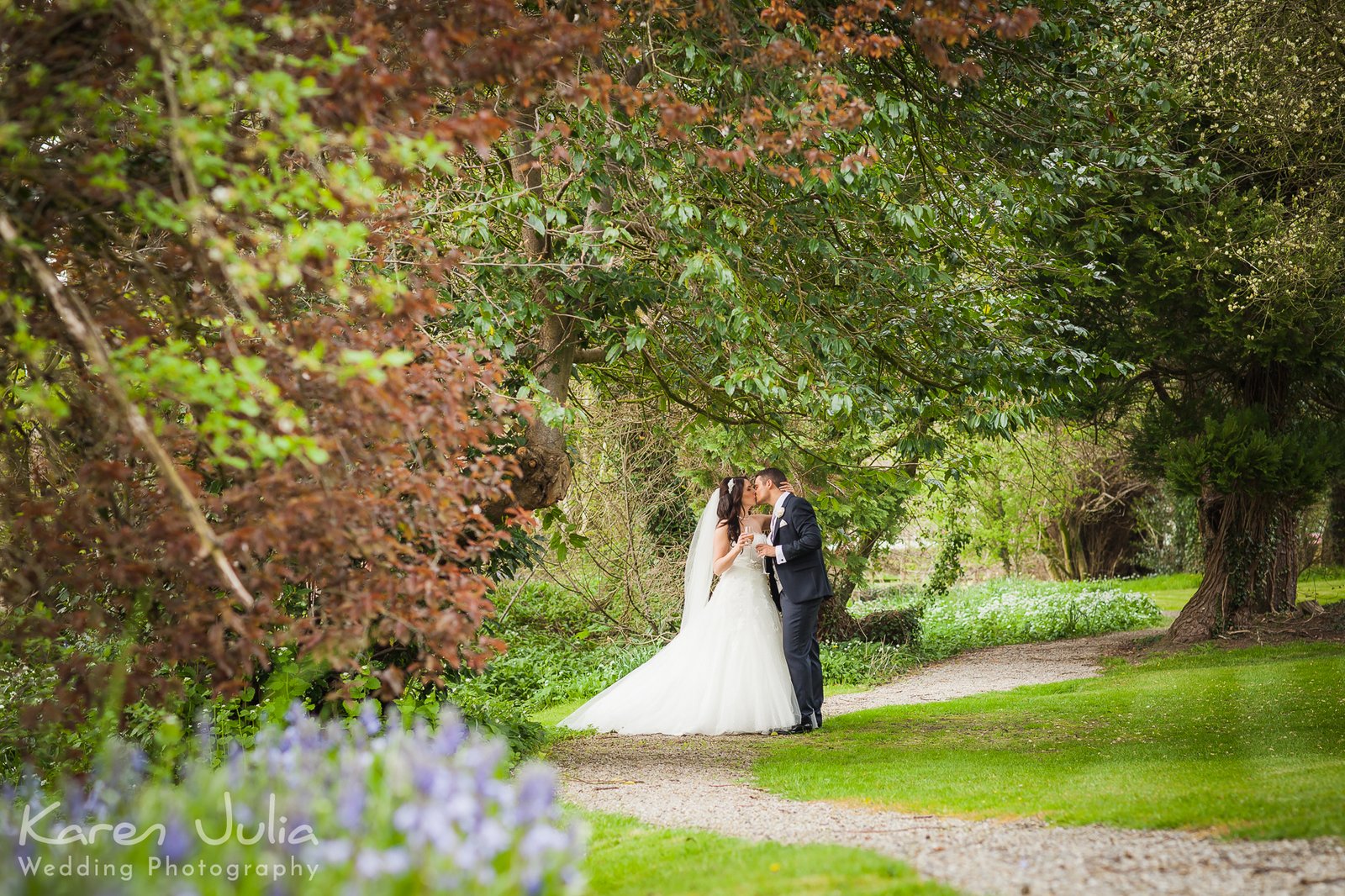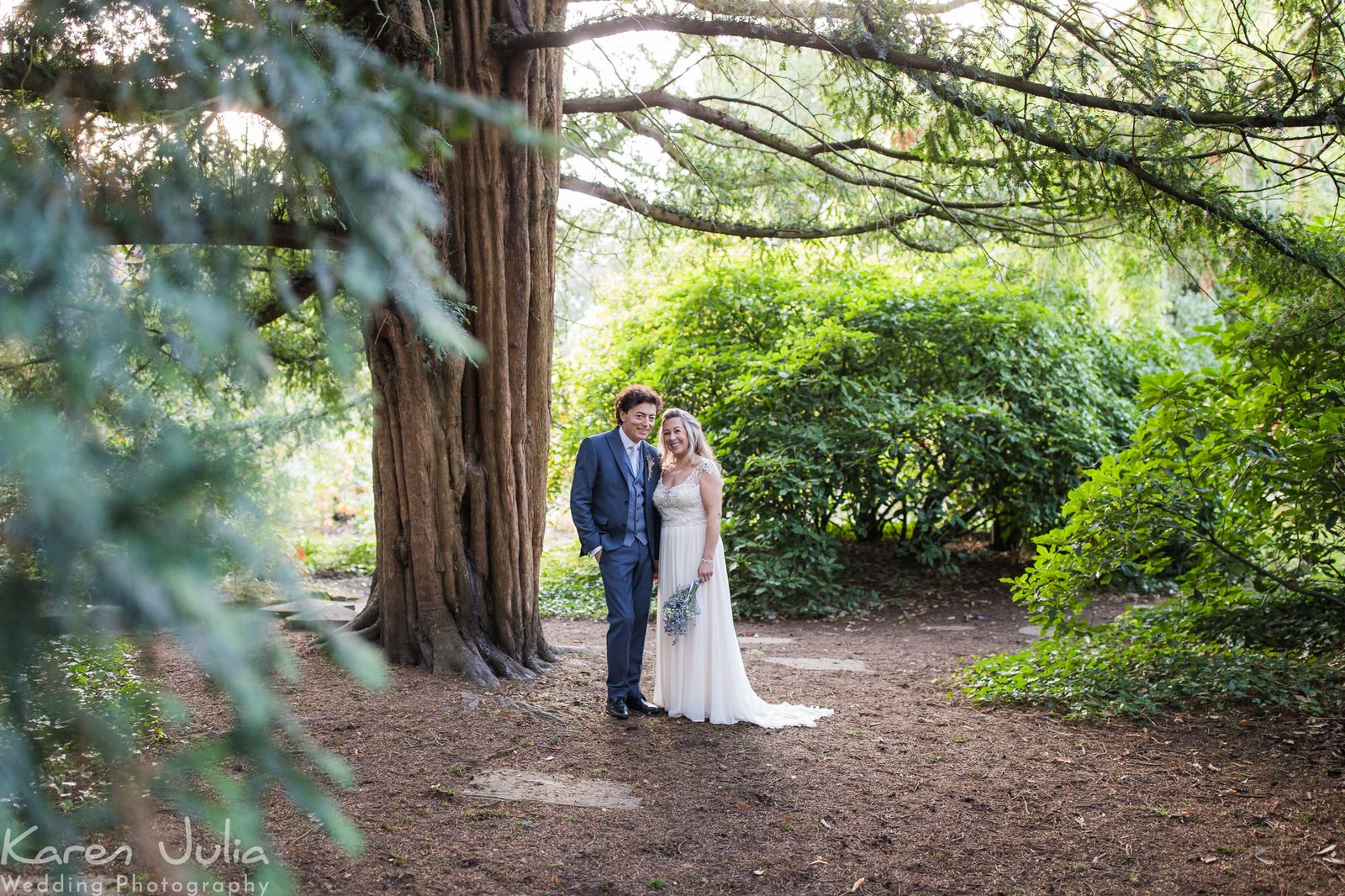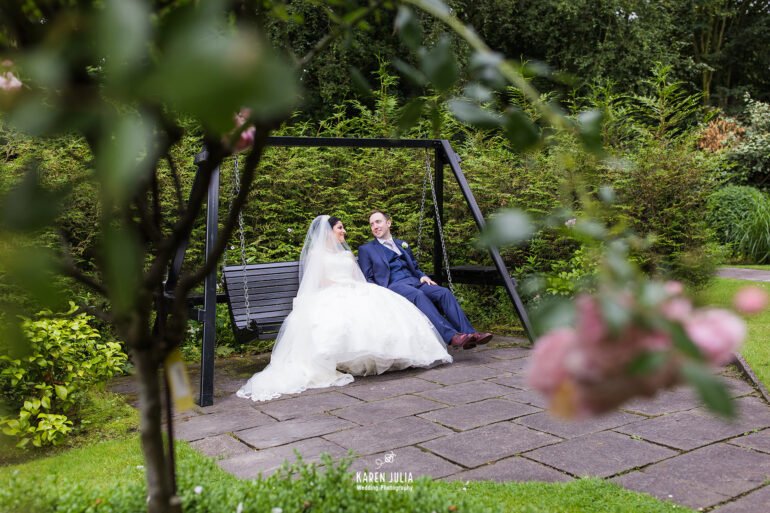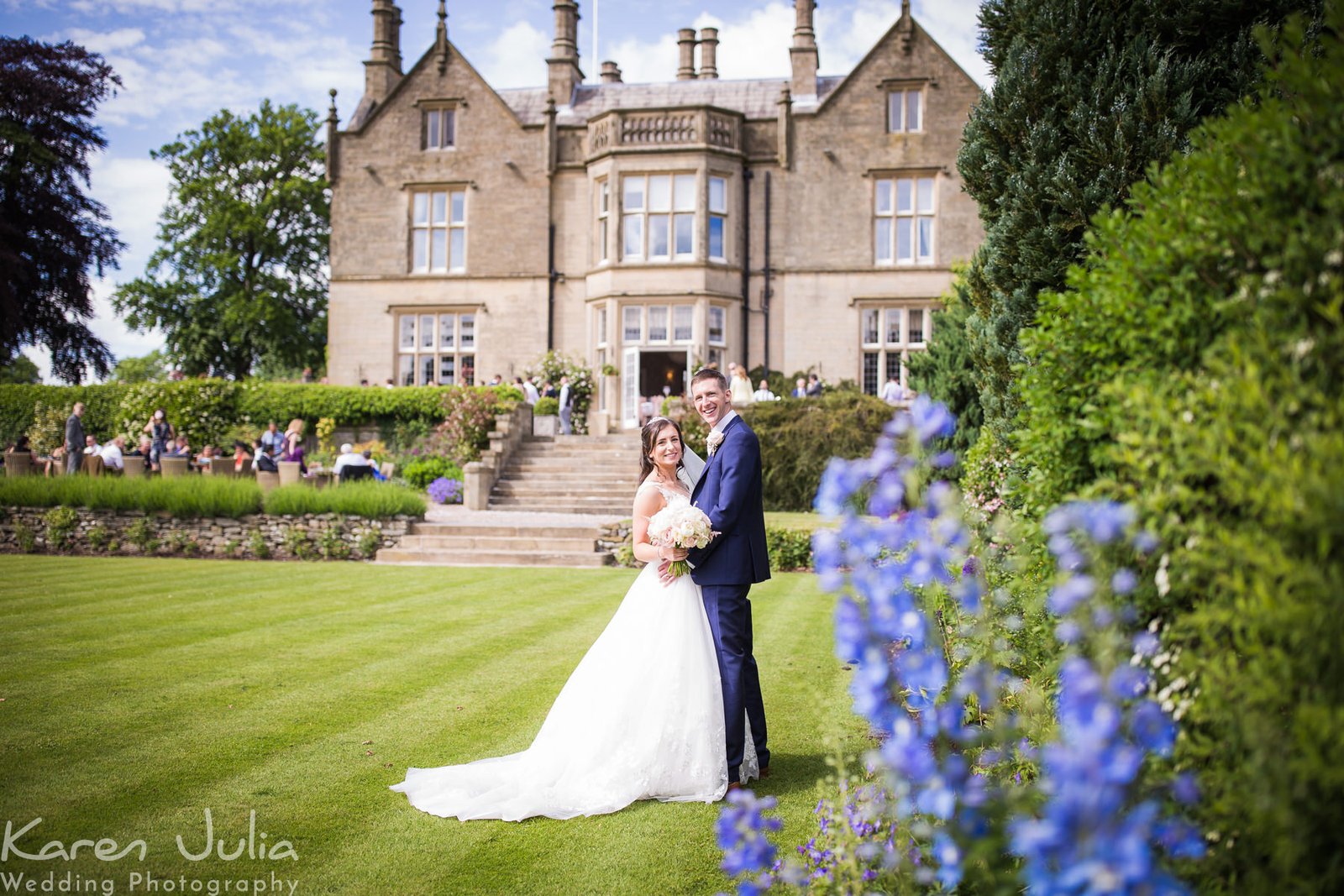 The first ever wedding I photographed was in 2006 at a wine warehouse in London. It nearly did not go ahead as the registrar arrived to catch both of the grooms downing shots at the bar!
Whilst we'd all love every wedding day to feature perfect weather, I can create gorgeous portraits of you both whether in dry weather or wet weather, and whether it's a bright August day or a dark winter day. The gallery below features a selection of portraits created using lighting that I bring with me to weddings. I love chatting ideas about creative lighting at the planning meetings I have with couples!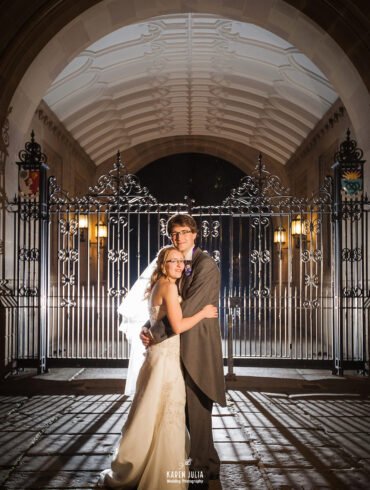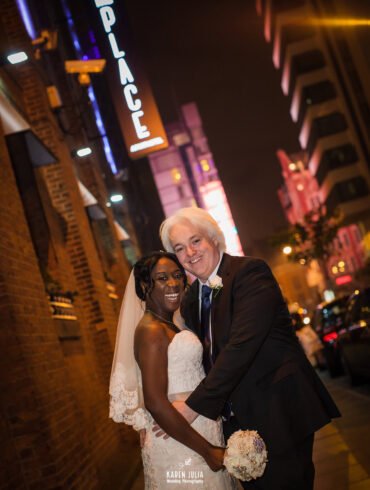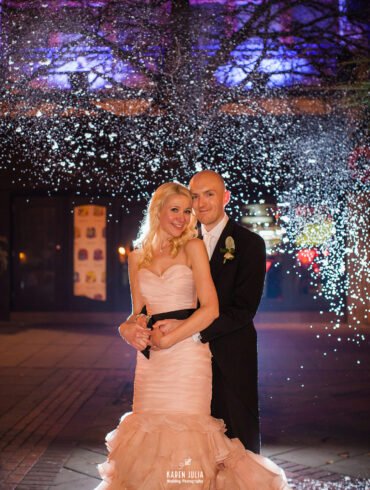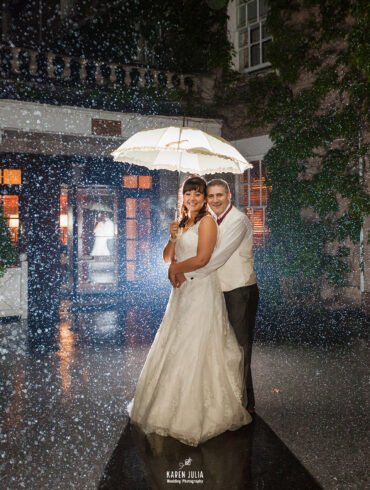 Yep, it's a shame it didn't snow. Oh, you were hoping for snow for a portrait? Lemme see what I can do. *retrieves canned snow from car kit* Ok guys, let's head outside and shoot us some snow portraits!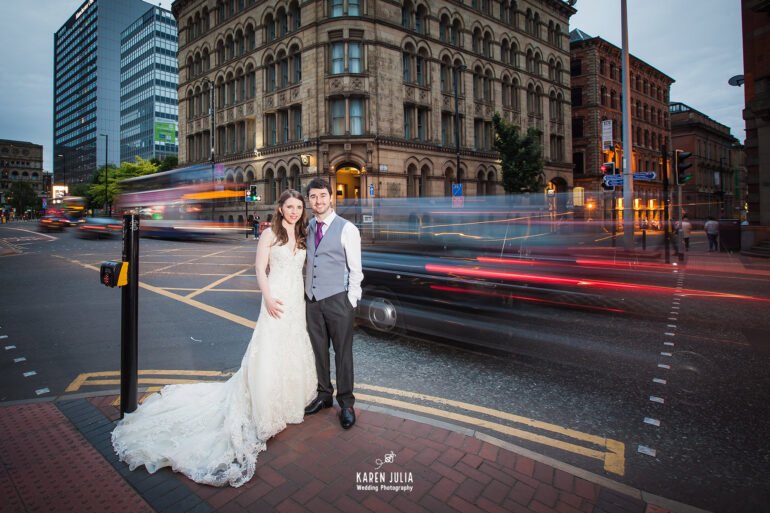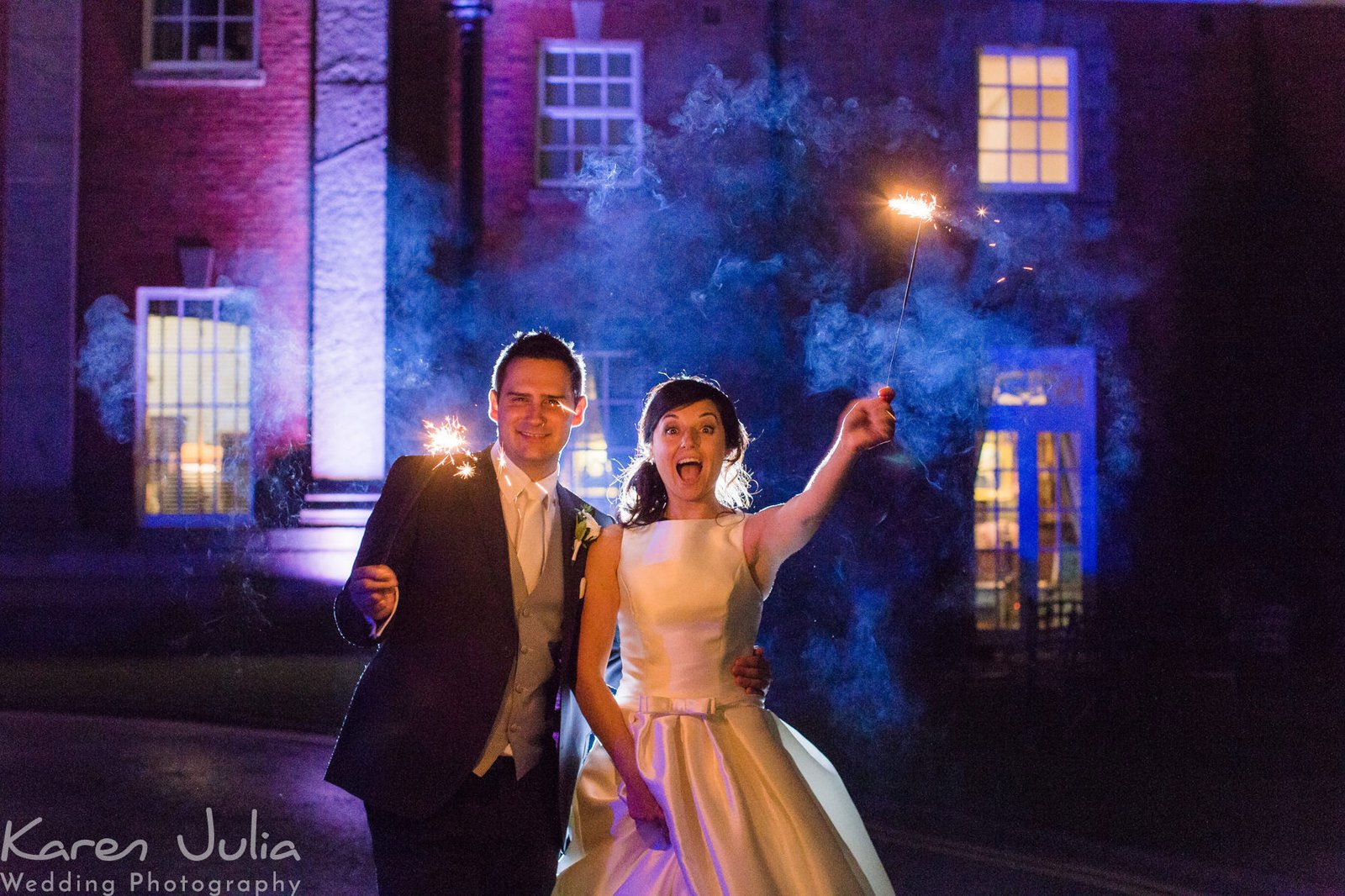 I love using the surrounding city features, whether it's a graffiti wall, an empty street, or a busy one!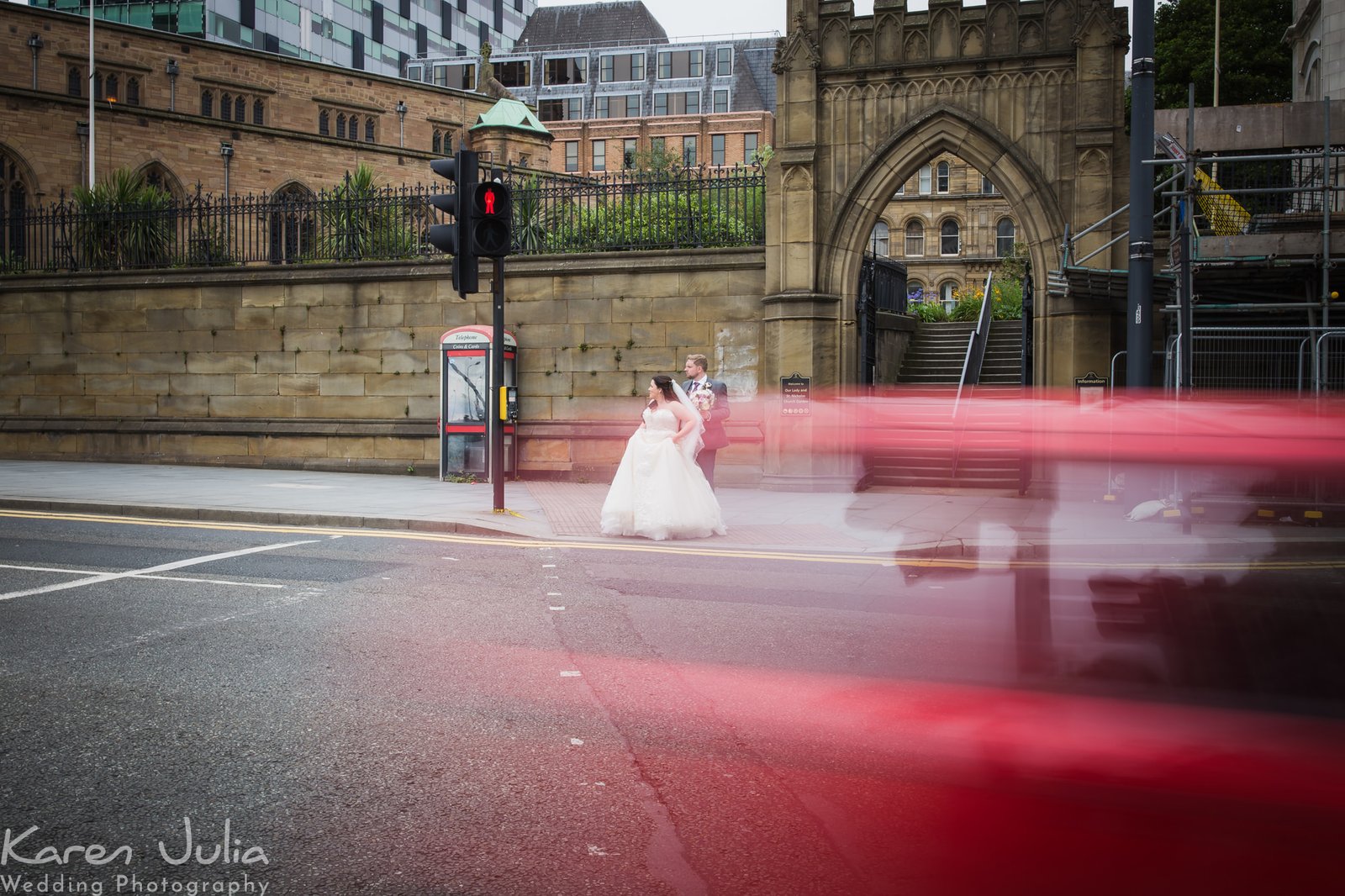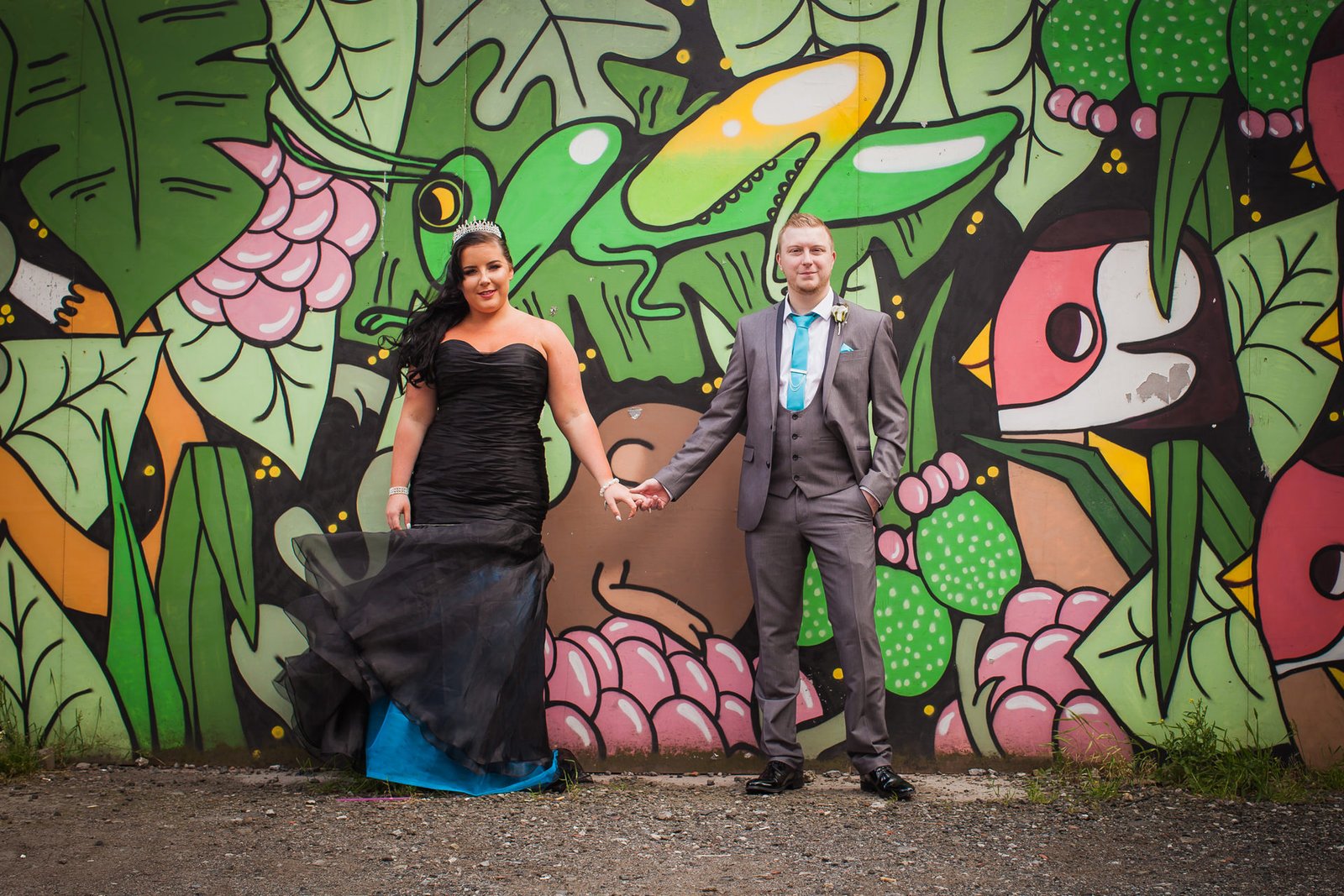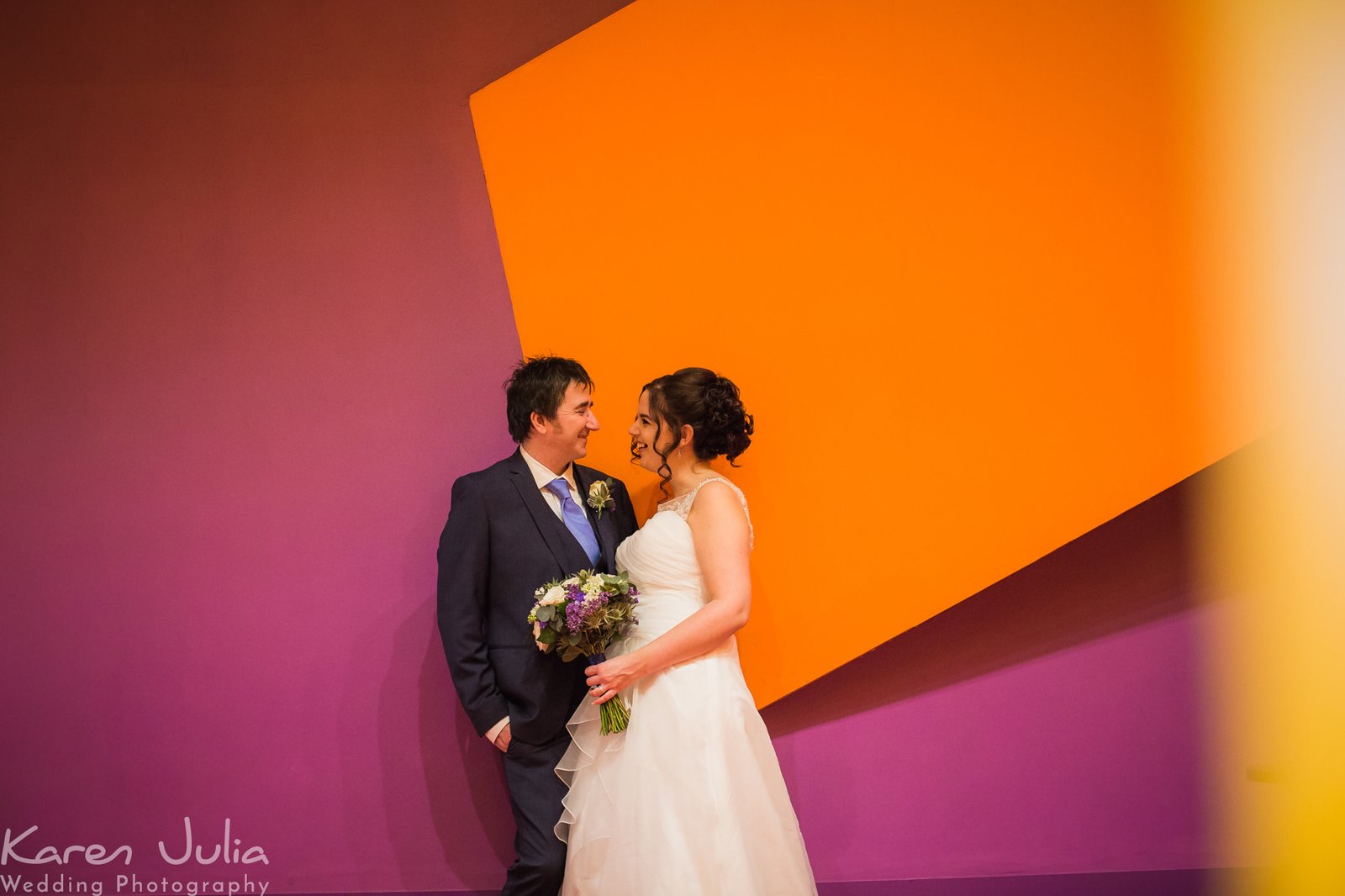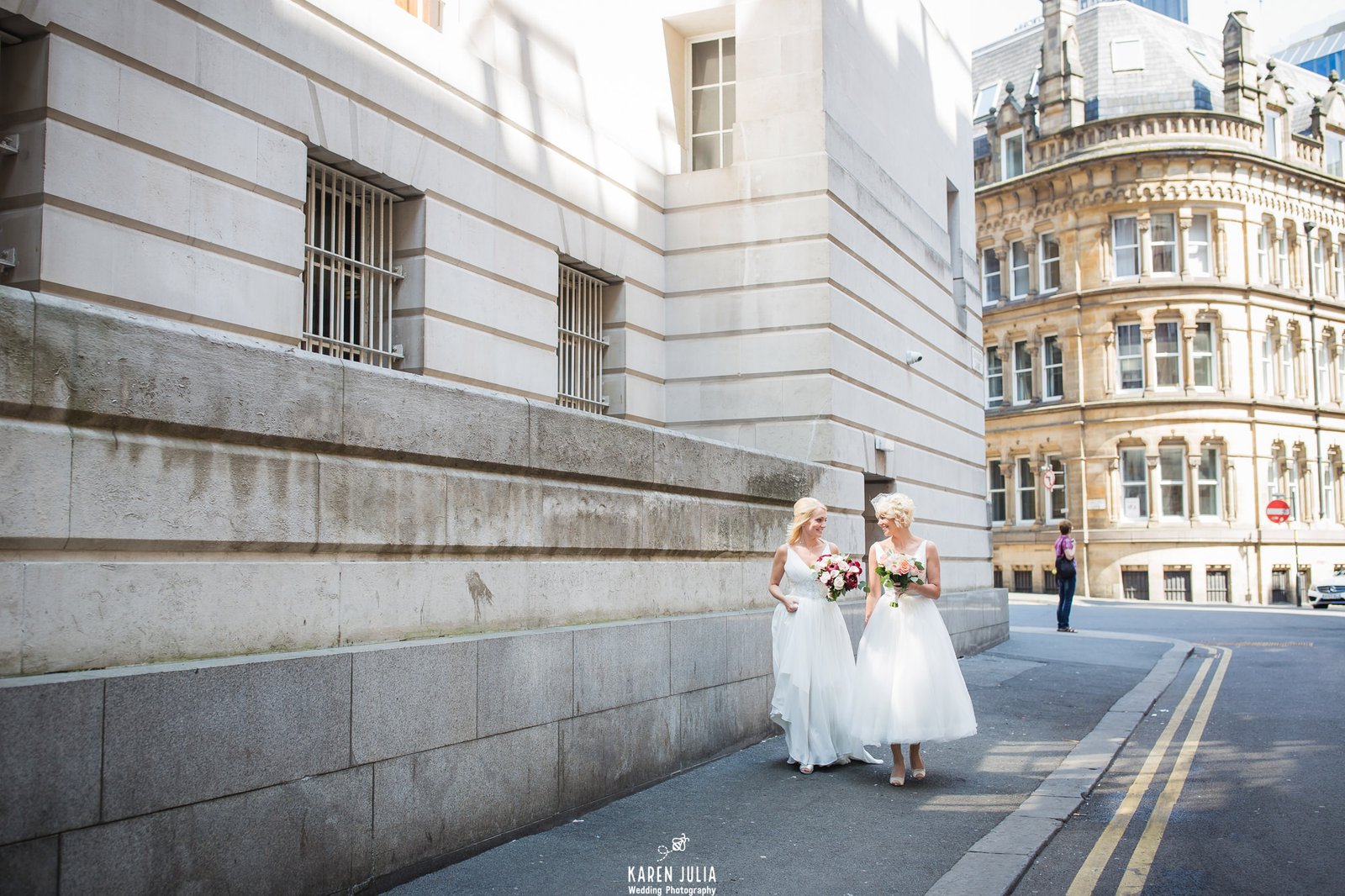 Group photos can be classic, or we can have a more playful approach. I have a wide angle selfie lens for my camera that we can use if you'd like a fun group photo with your guests either during the day, or later on the dance-floor. Or both!
It's your wedding day, and your photos, so you choose!
It's great the venue have provided access to a room I can lean out of for your main group photo, but, would you not prefer to have the wedding venue in the backdrop? You would? Great! I'll go fetch my ladders from my car.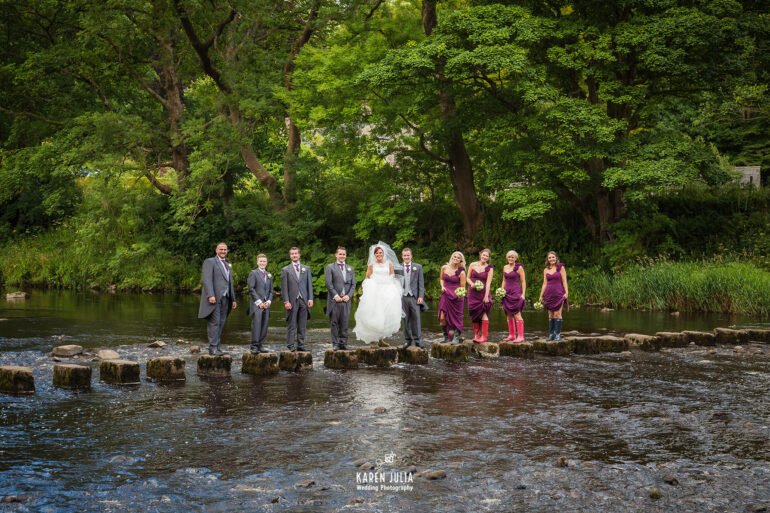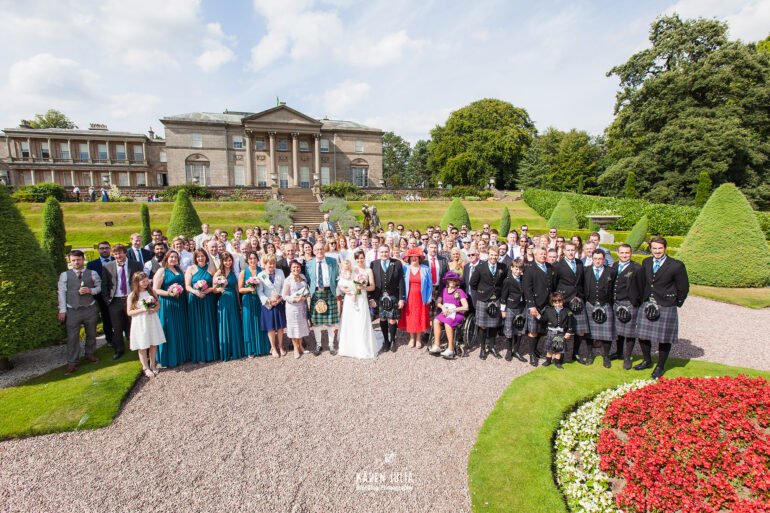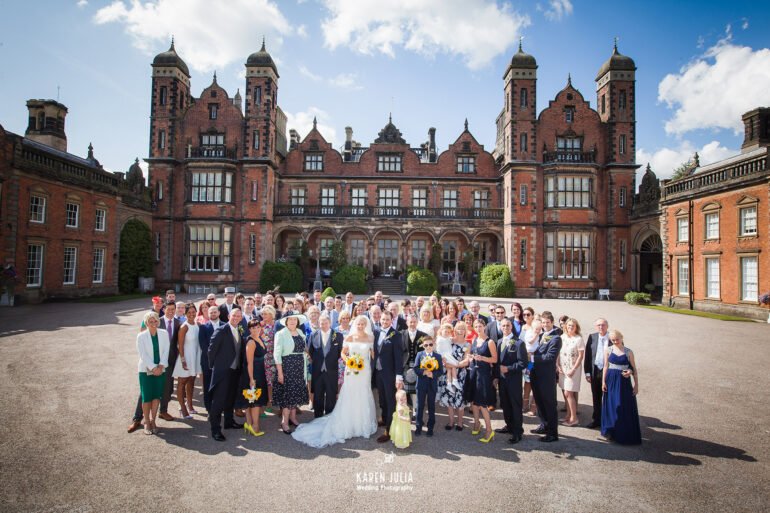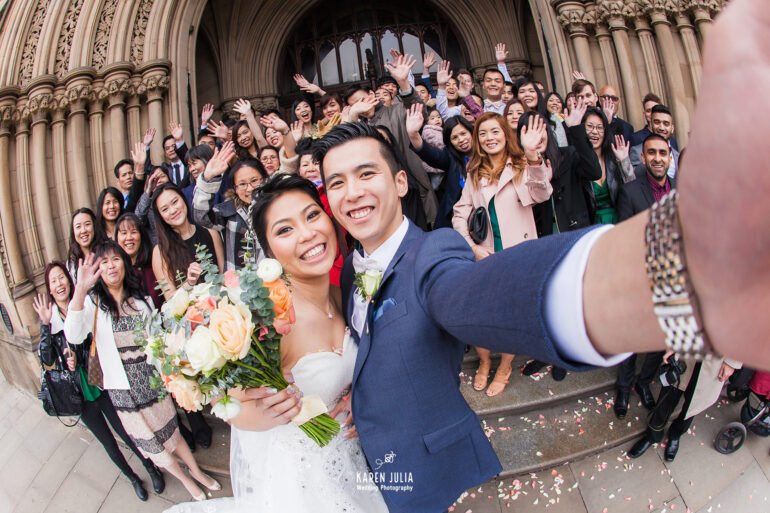 First Dance and Evening Wedding Reception
After I've photographed the first dance, I like to stay longer to get some photos of the dance floor in full swing. I like using a shutter drag technique to capture the action.