Rustic Castlefield Rooms wedding photography; Charlie & Megans rustic floral summer wedding.
A pastel blue colour scheme & beautiful florals at one of Manchester's finest boutique wedding venues… When I met with the couple for their venue visit and planning meeting and heard all about how they were going to use the space, it just made me even more excited about their wedding photography.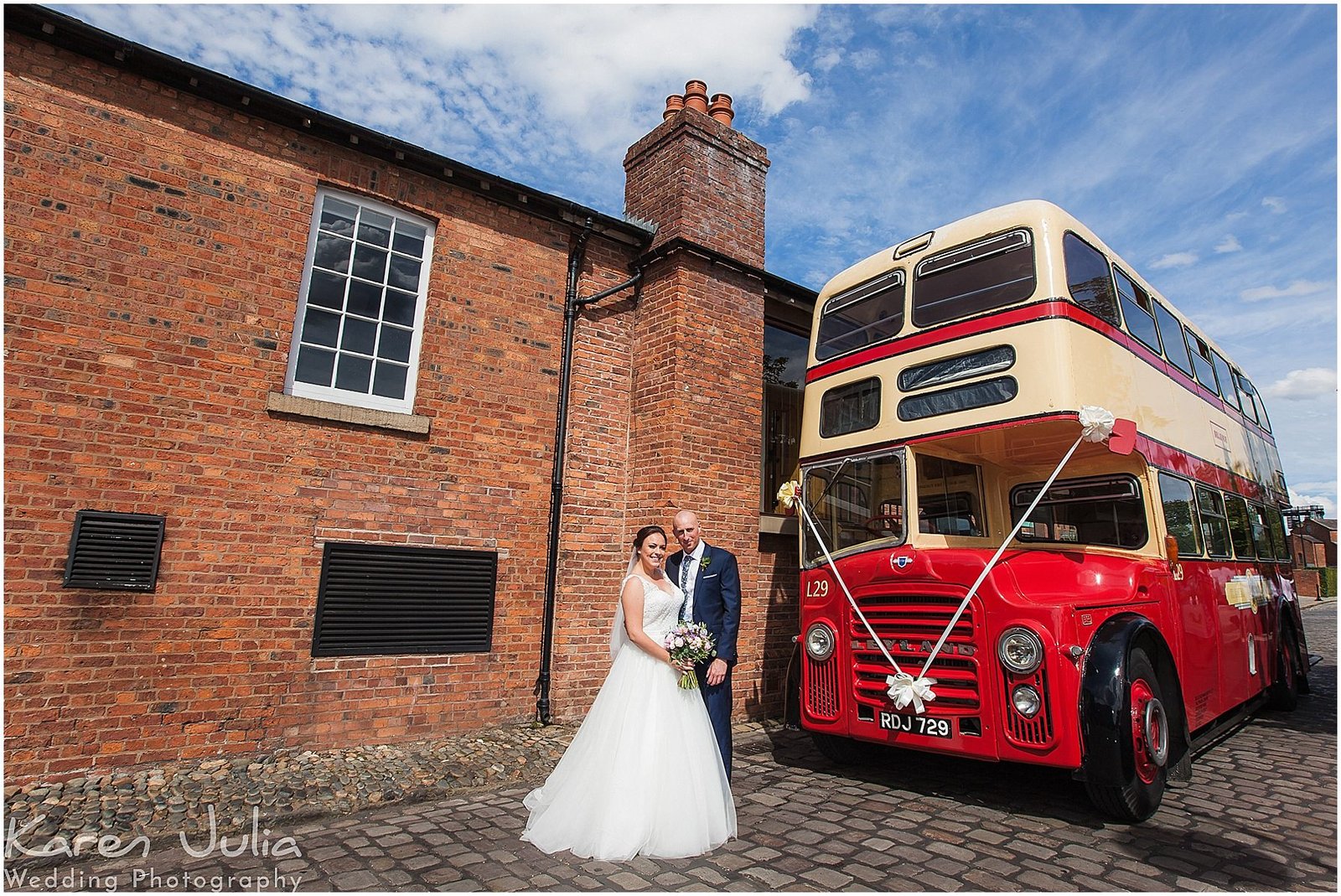 Charlie & Megan were having a church ceremony at their local church St Matthews in Little Lever, Bolton, so I met Megan and the girls where they were getting ready at home. Flowers were by the amazing Frog flowers in the Northern Quarter in Manchester. The bouquets had some herbs mixed in to them too, and
smelled diving as well as looking gorgeous!
St Matthews church was very welcoming, and they were happy with photography (no flash, of course) so I was able to shoot some moments from the ceremony. The church has a stunning stained glass window and this made a stunning backdrop for the ceremony. Afterwards, we had confetti outside the church, and then guests were transported to Castlefield Rooms on a vintage bus, whilst I followed in my car.
Castlefield rooms can cater for weddings from 30 – 200 guests, and the older part of the building with it's exposed beams and wood floor is perfect for smaller weddings. Charlie & Megan had 50 guests at their wedding and this room was the perfect fit & look for the rustic floral look they had planned.
The couple had hired in chairs to match the rustic feel, and these looked amazing adorned with greenery in a same style to the bouquets.
We were treated to some amazing weather, and in addition to group photos, we got a selection of portraits that showed off a blue sky that's been rare in Manchester this summer.
At the end of the night, I shot a couple portrait on the metal bridge where I used blue lighting to match with the stunning pastel blue colour scheme. Huge thanks to the guests who held my flashguns!
I have some tips for weddings at this venue over on my Castlefield Rooms Wedding Photography page.
Photo gallery – St Matthews Church, Little lever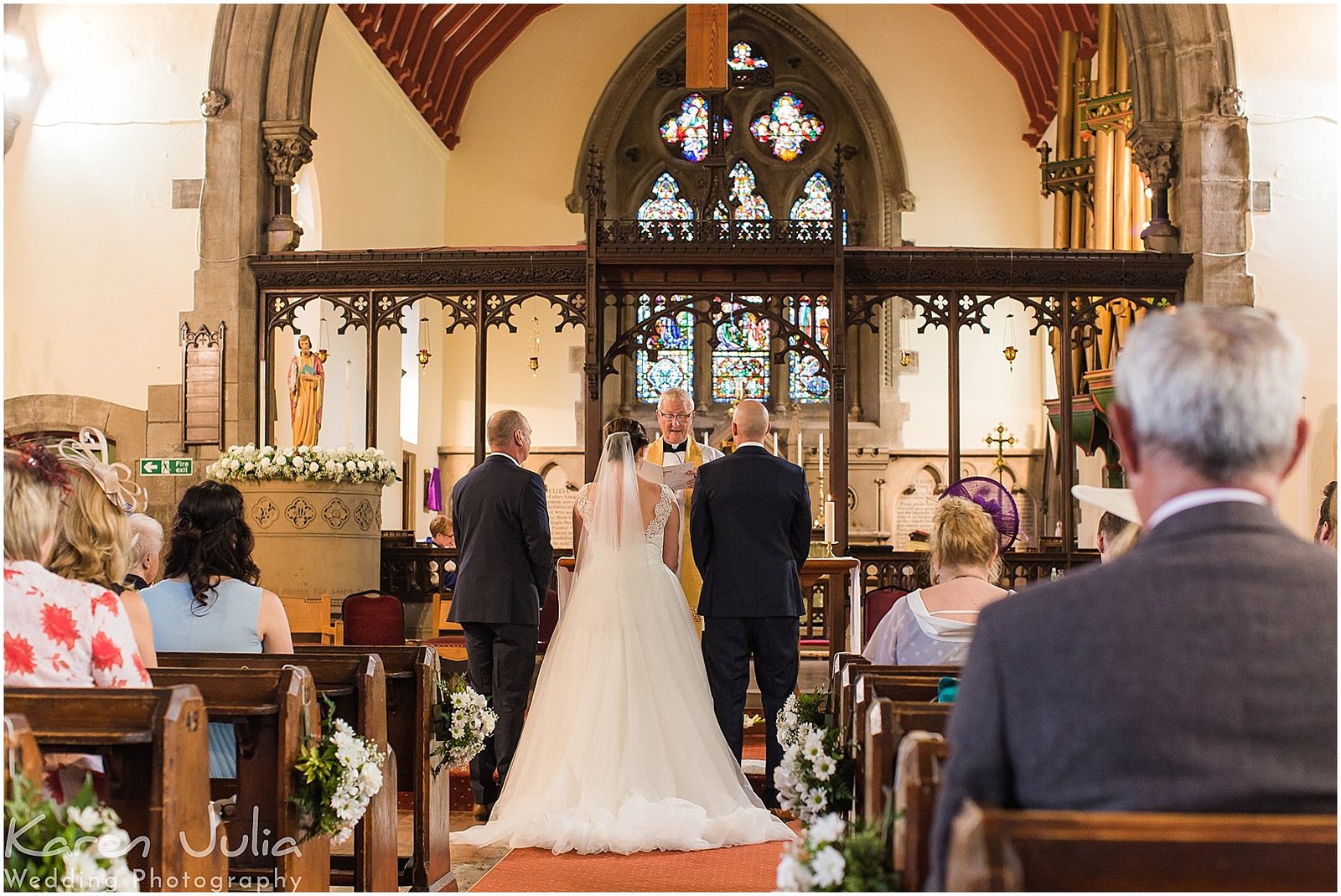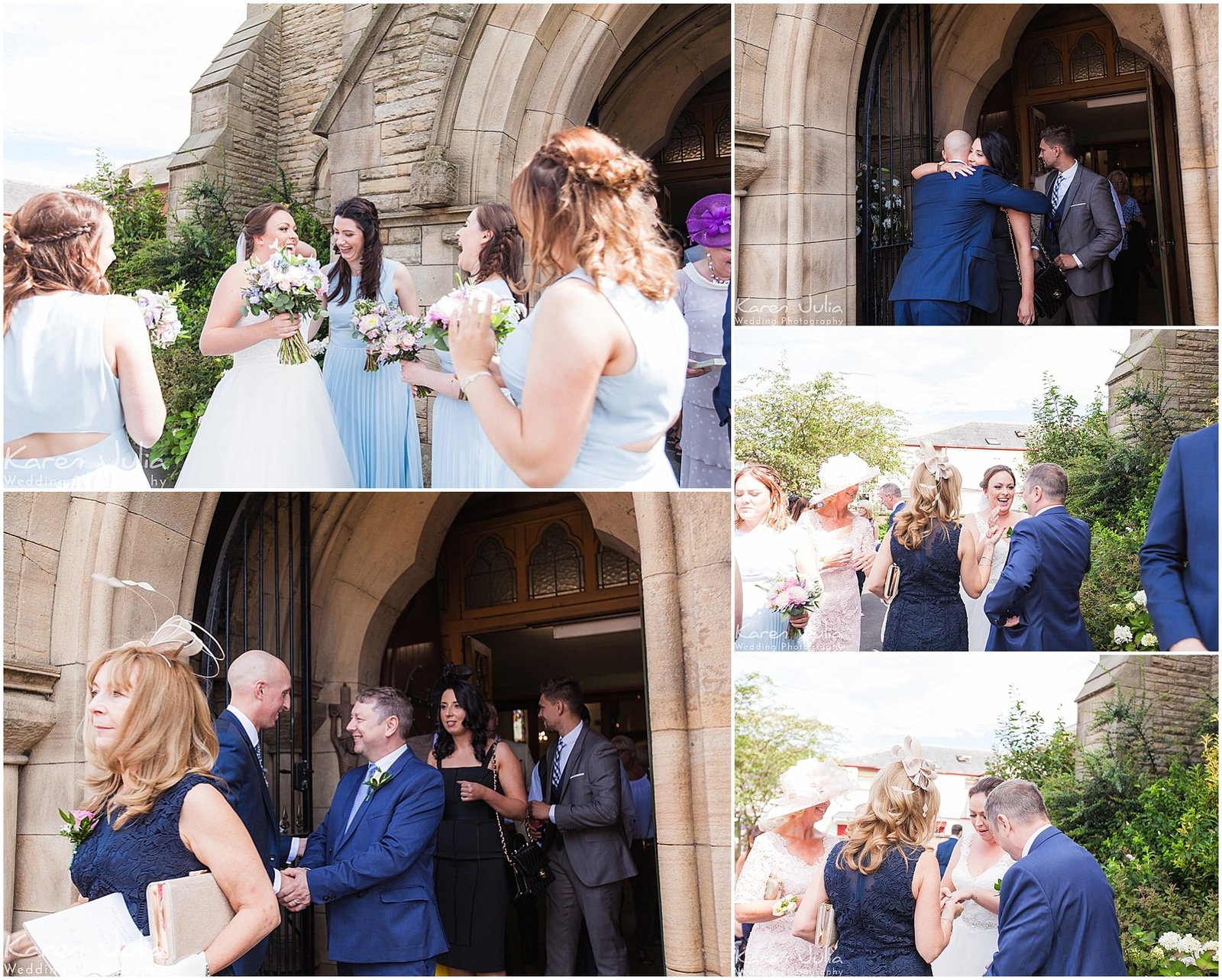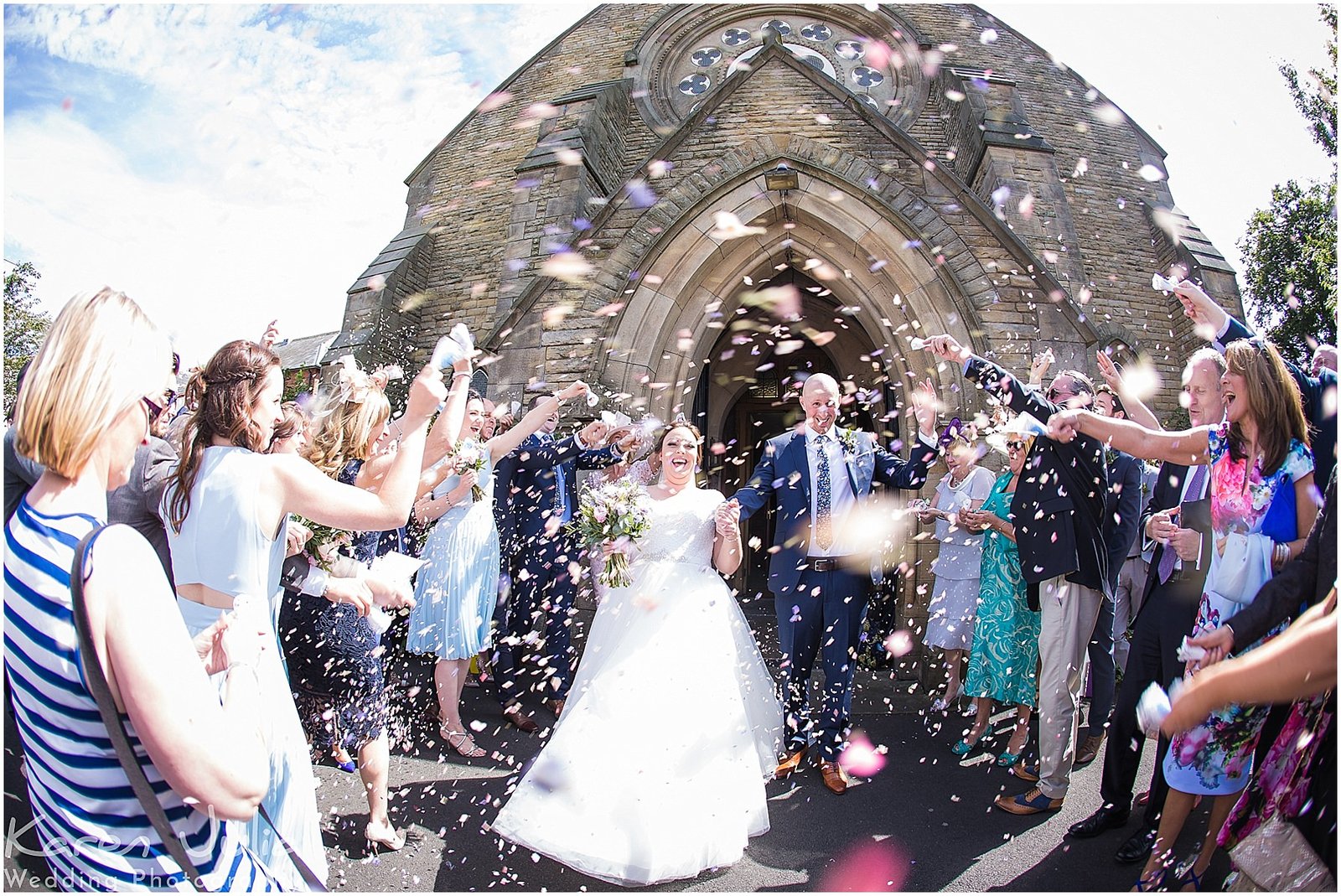 Rustic styling in The Brindley Room, Castlefield Rooms