Sunny Summer 
Hard Day's Night Hotel Wedding
Getting married at the Hard Day's Night Hotel? Check out this Sunny Summer Hard Day's Night Hotel Wedding for inspiration.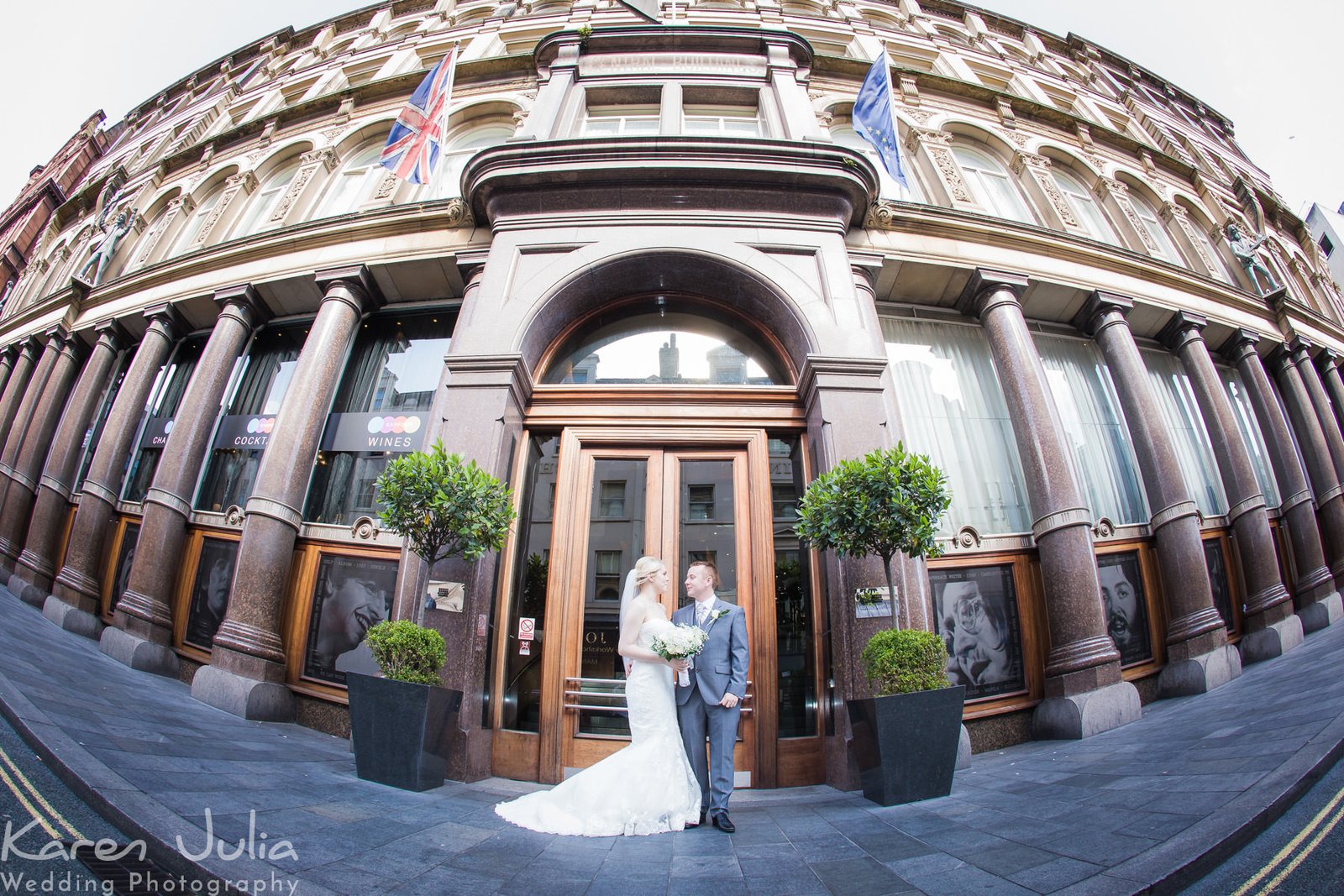 Katie & Chris were to get married at the Hard Day's Night hotel at the start of August. We met before the wedding and chatted about all the different options for photos in and around the venue.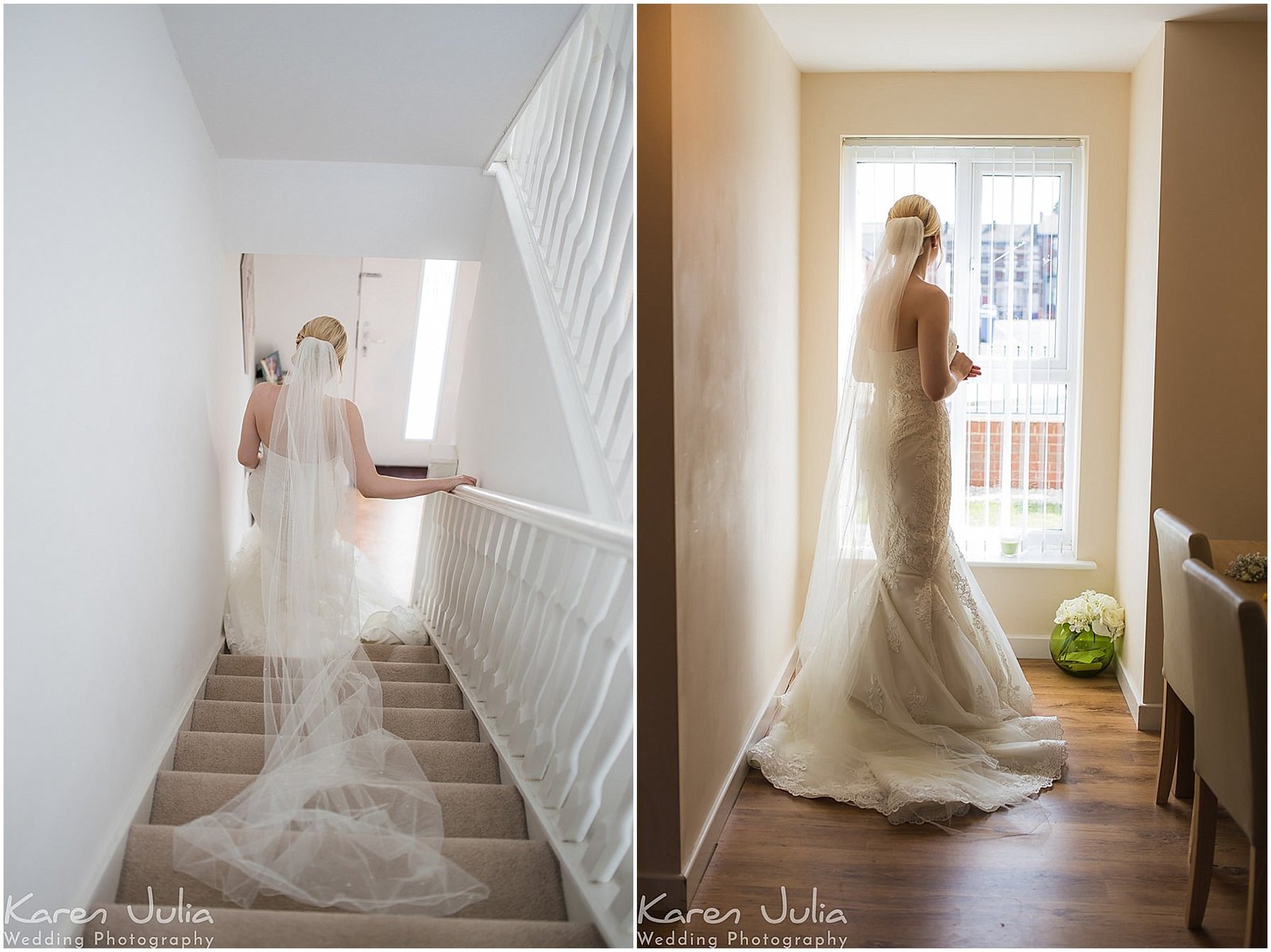 On the morning of the wedding, Katie was getting ready at home, so I hired Matt Grainger as a 2nd photographer to cover bridal preparations whilst I photographed the groom & groomsmen at the hotel.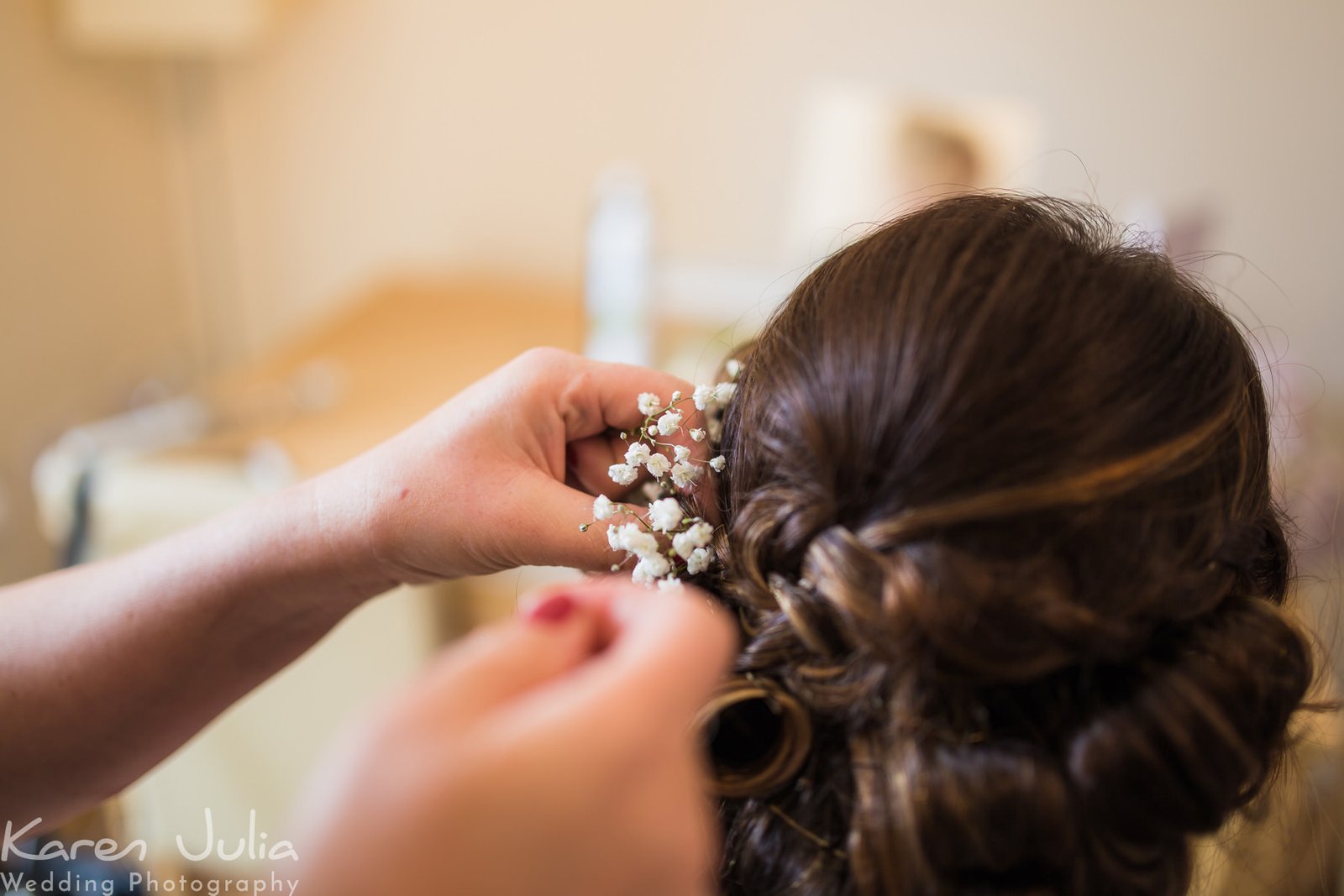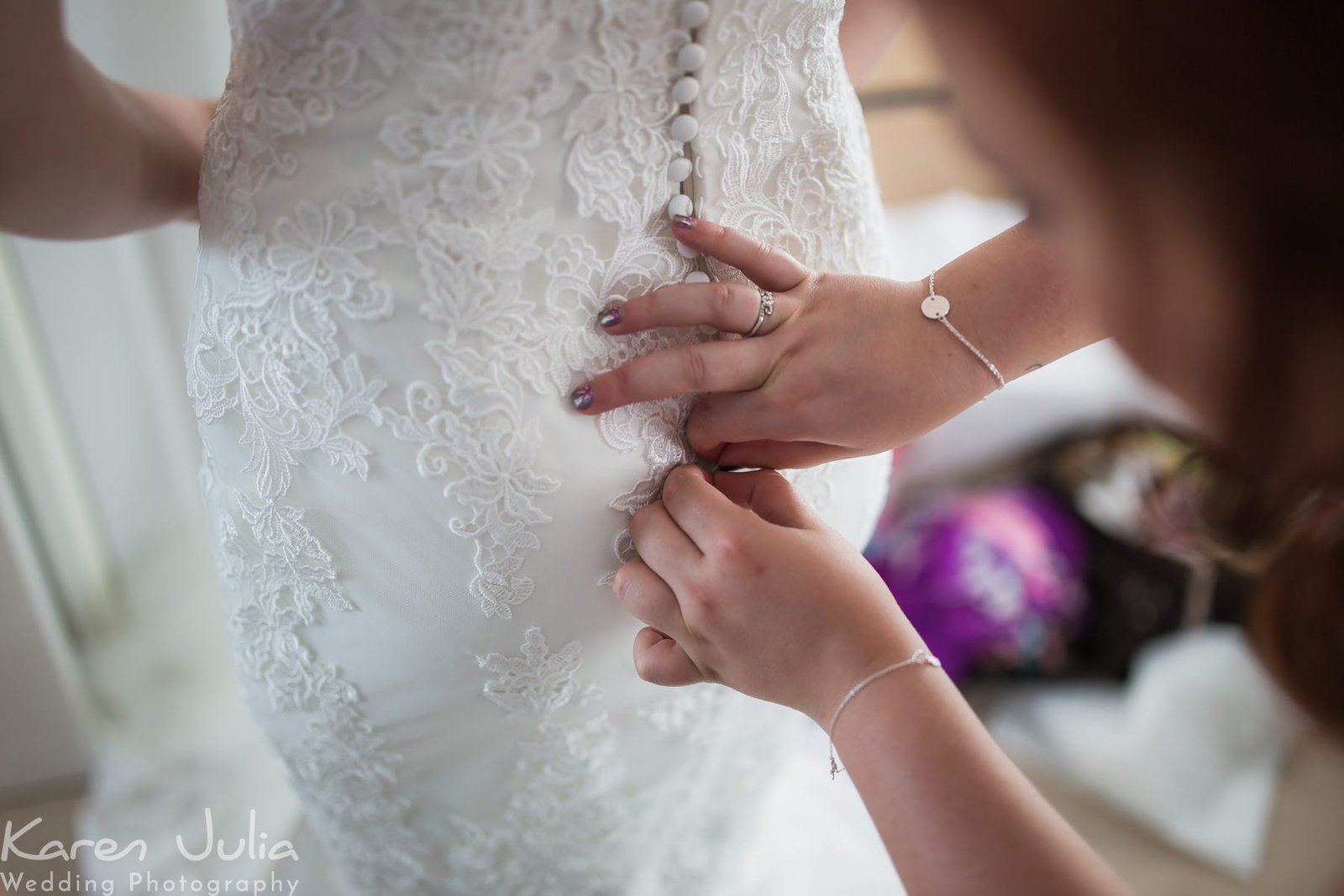 Groom & Groomsmen Photos
Rainford Square is the pedestrianised area that runs behind the hotel and joins Matthew Street with Harrington Street. With its aged brick buildings in a style characteristic of Liverpool, it's a great location for the groom & groomsmen photos.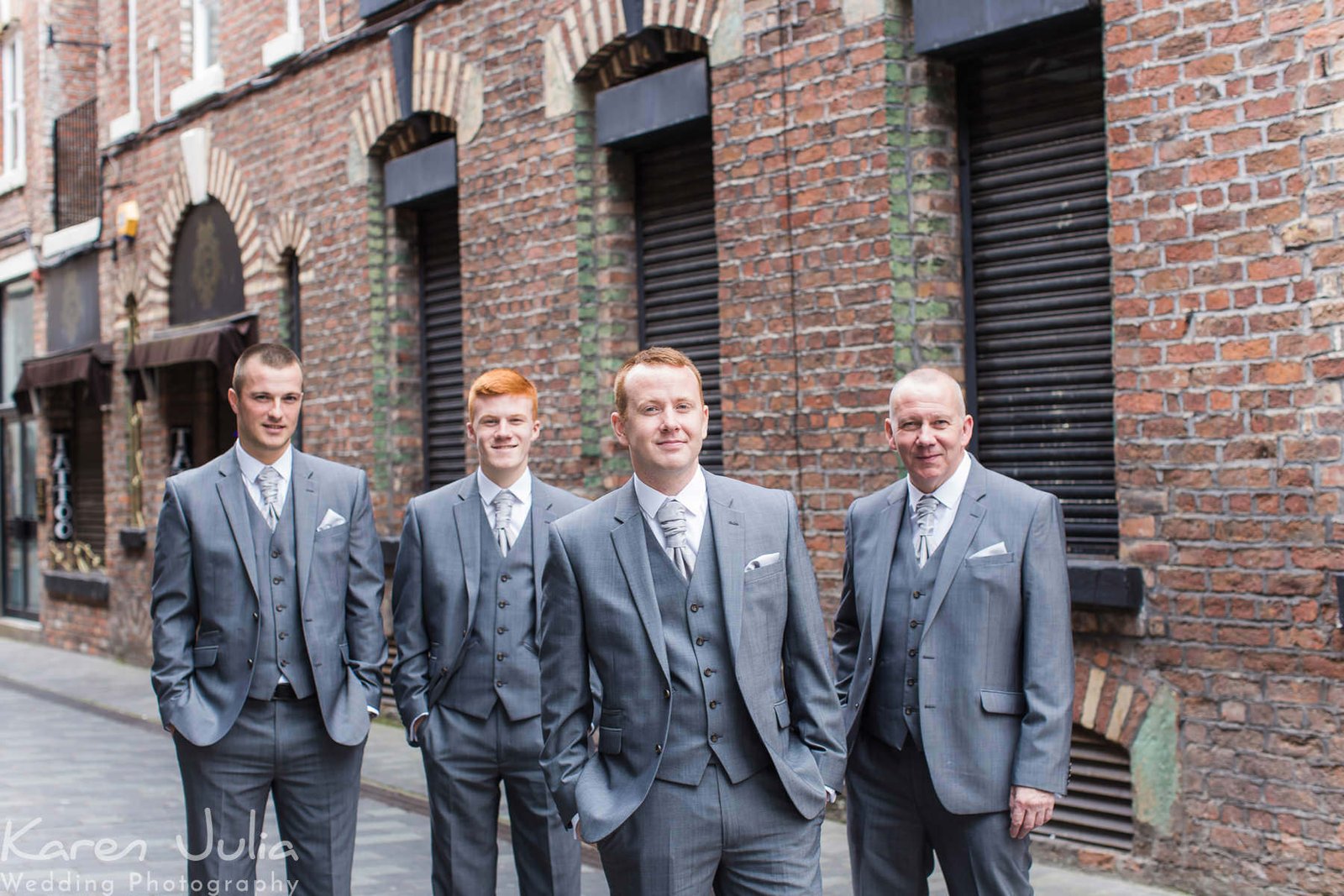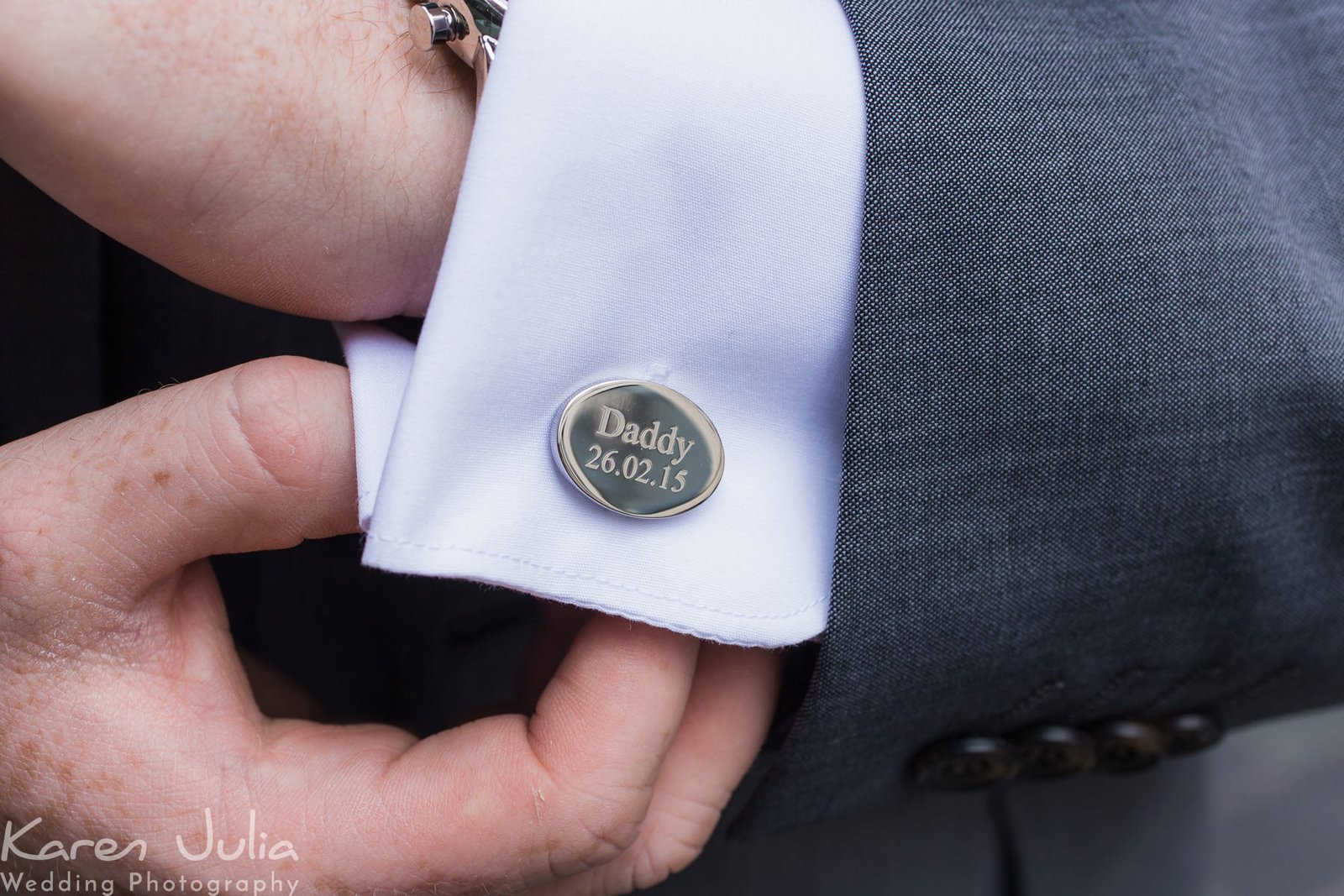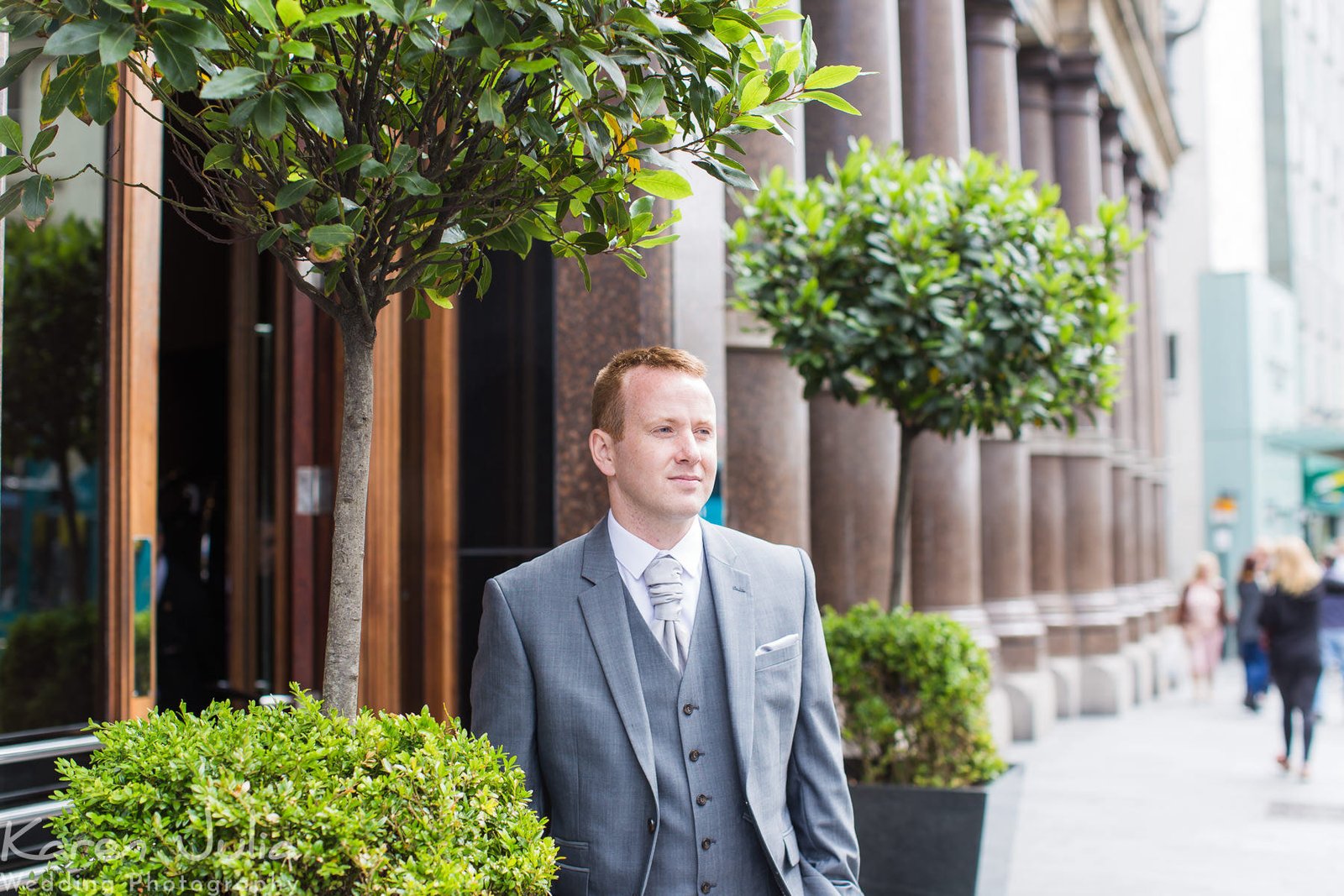 There's not a lot of greenery around the area, but the entrance has these really cute trees. I love including them in portraits.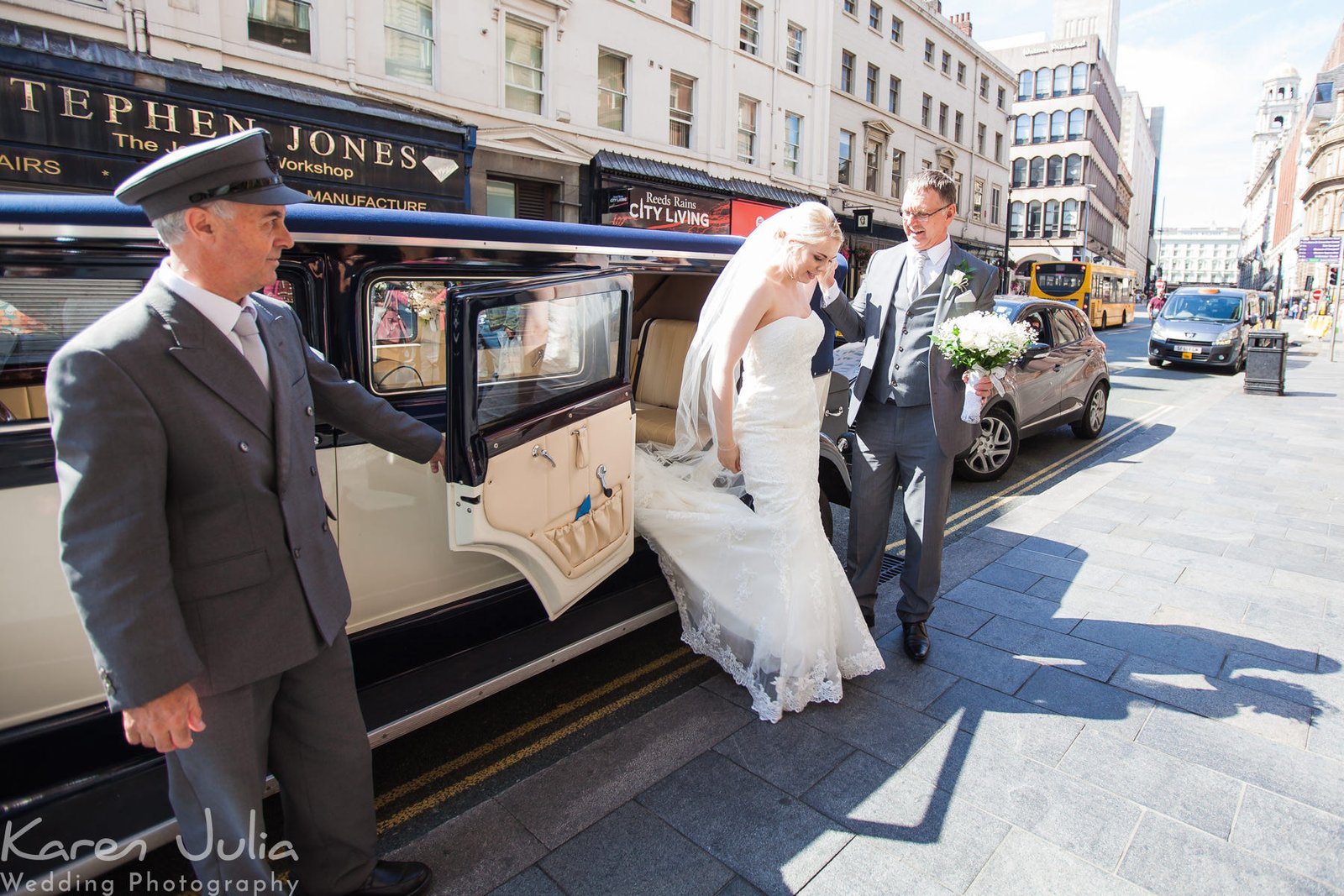 There's a taxi rank in front of the hotel, and it would usually be too busy to get this shot. The wedding being on a Sunday helped, as the city was quieter.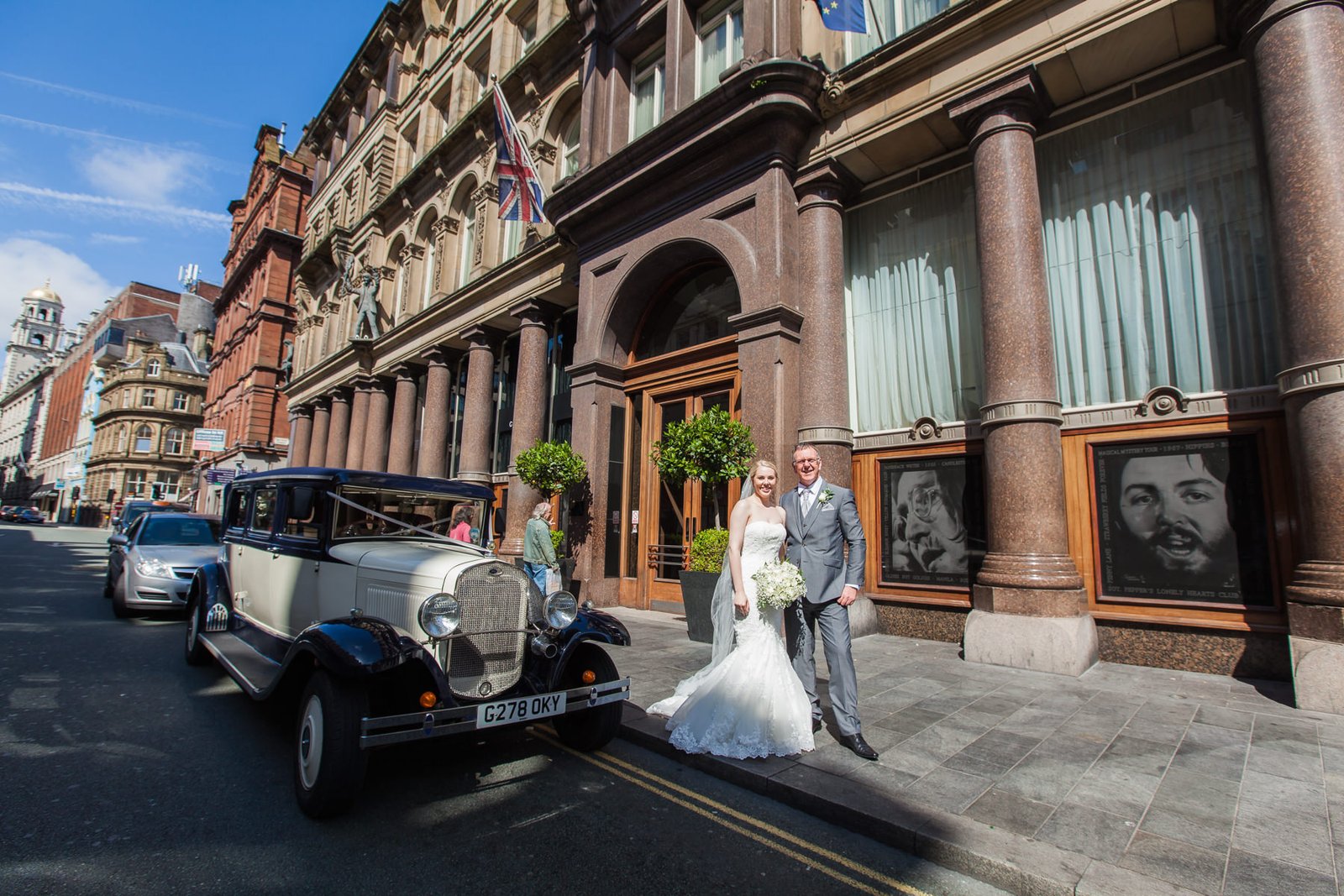 The Wedding Ceremony
A quiet shutter on the camera means being able to capture moments like this, without the noise of the camera being a distraction. It's also great for during the ceremony.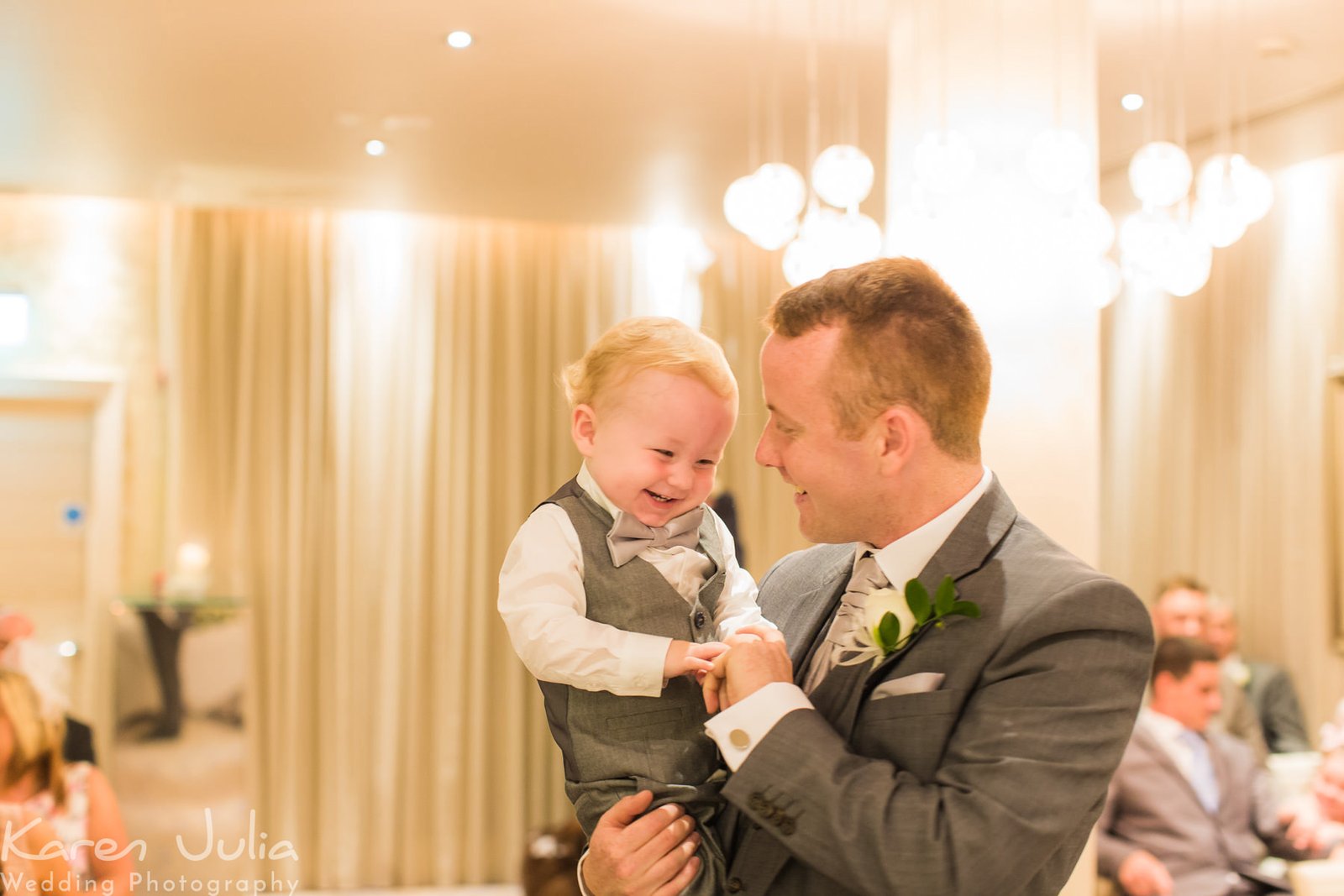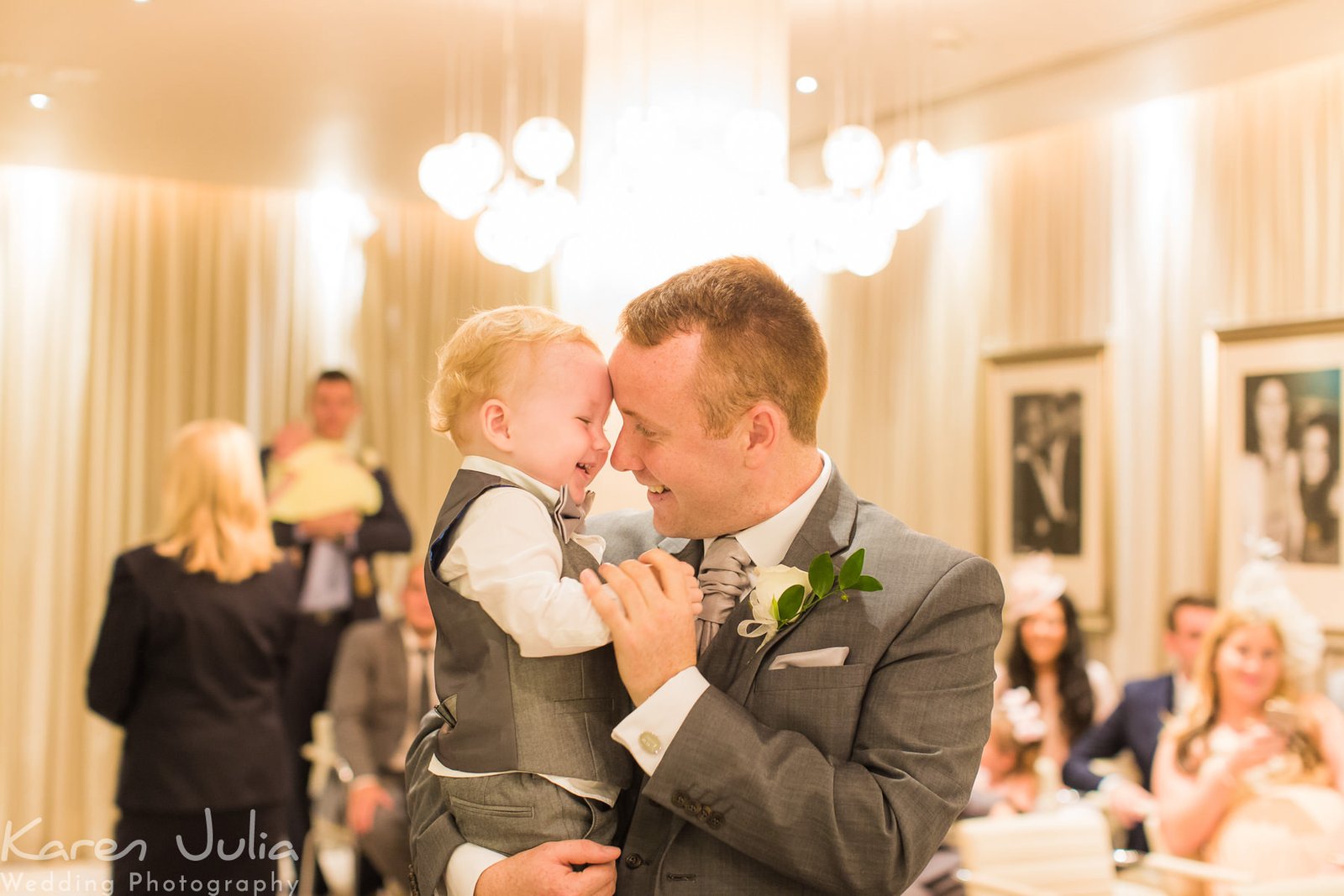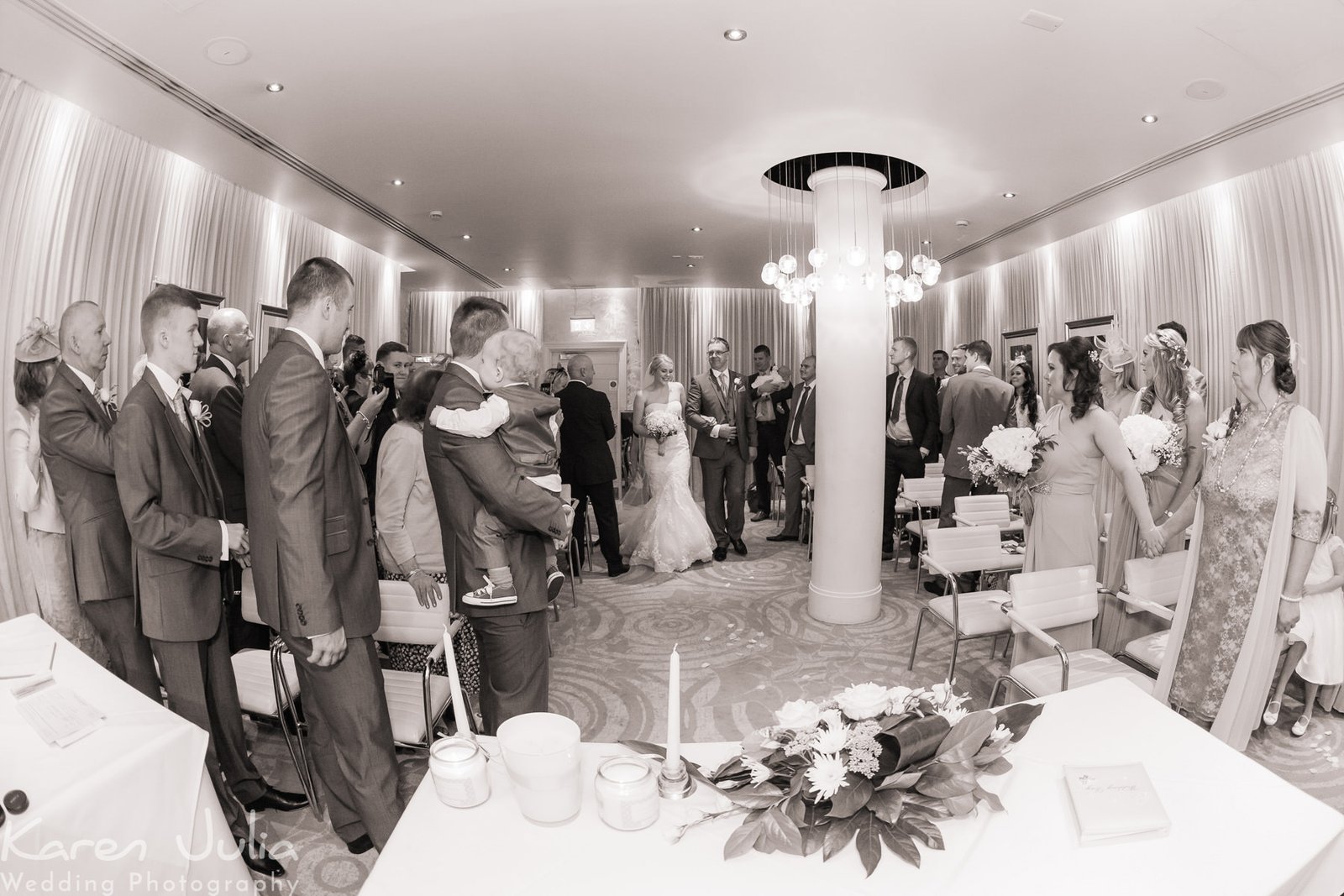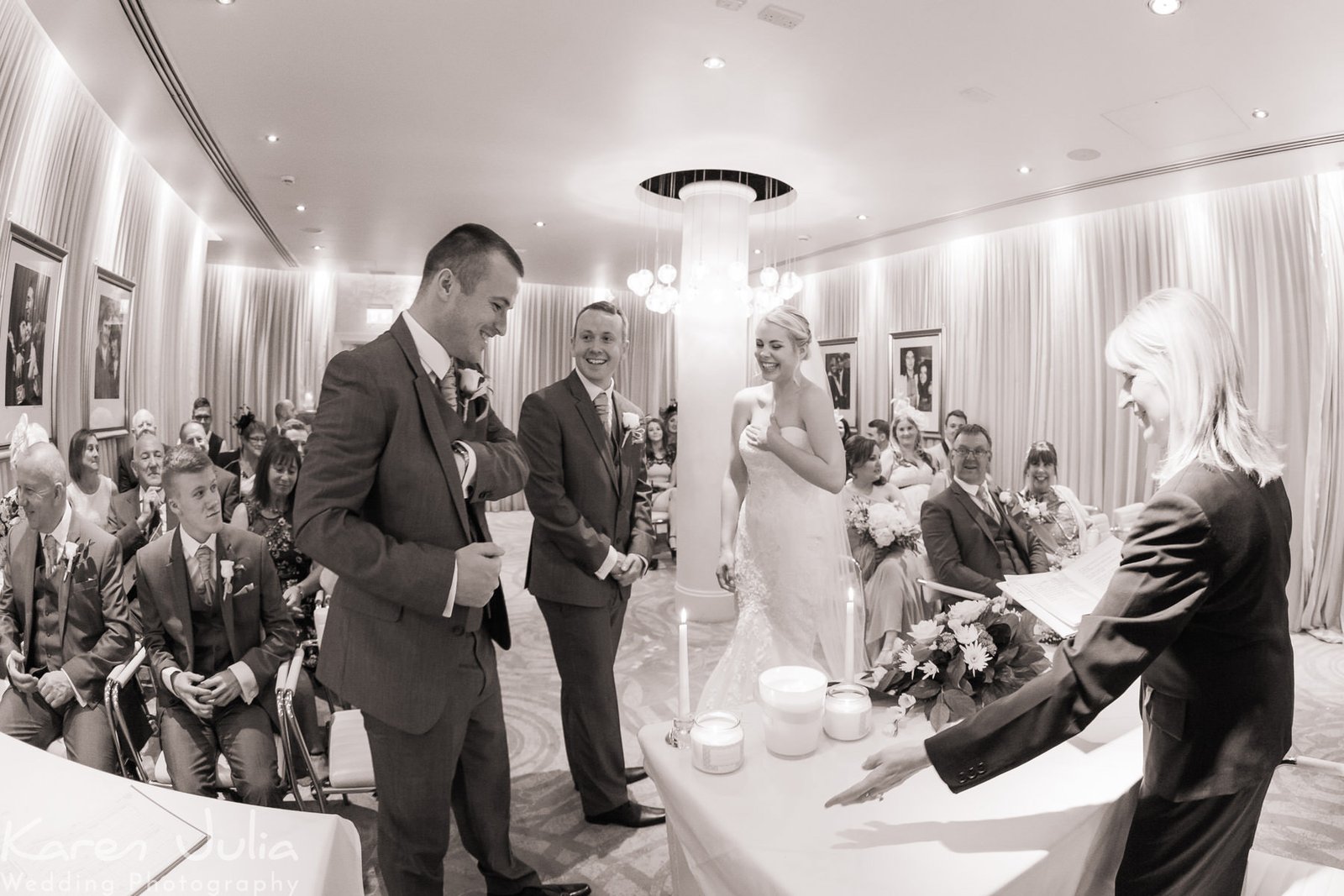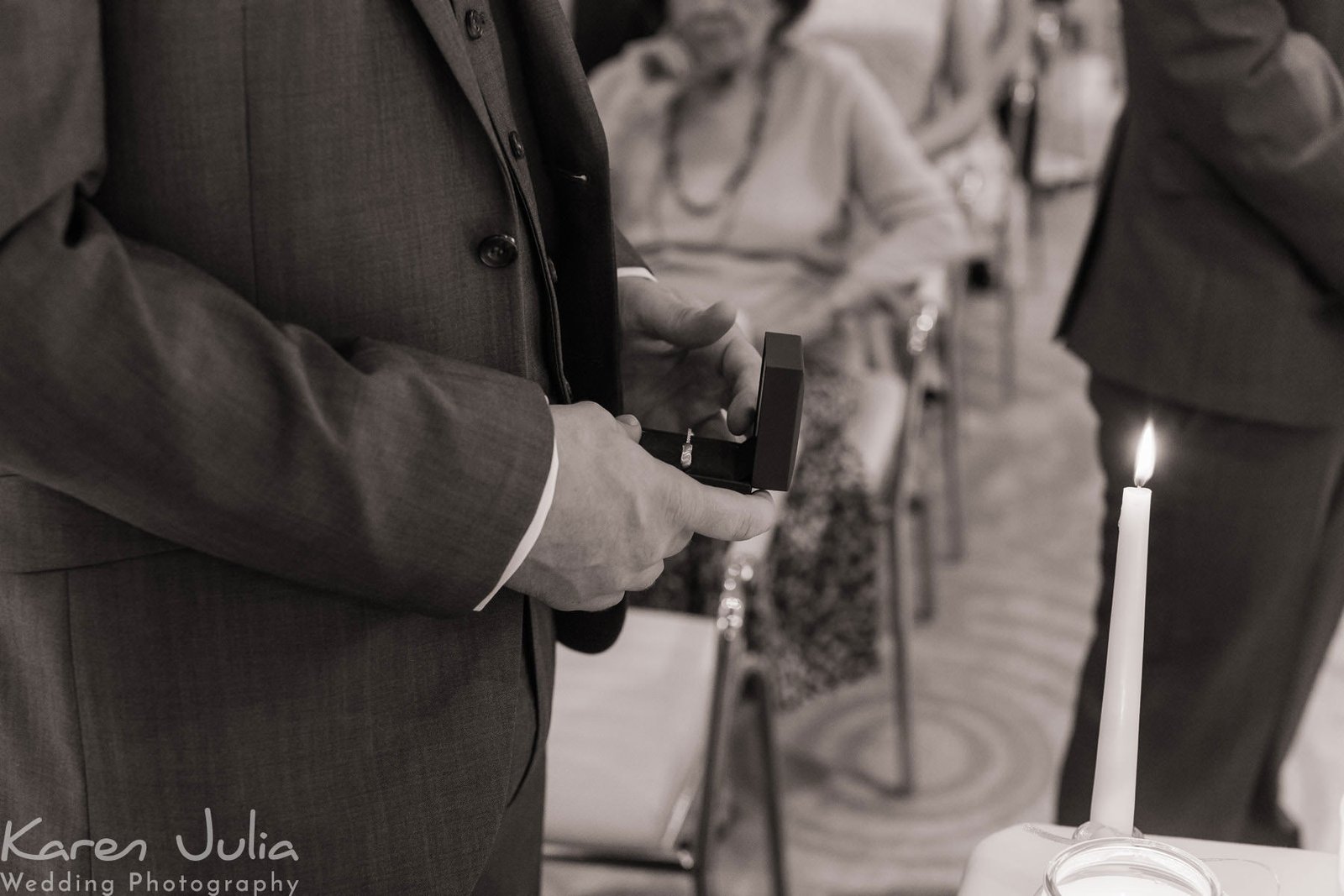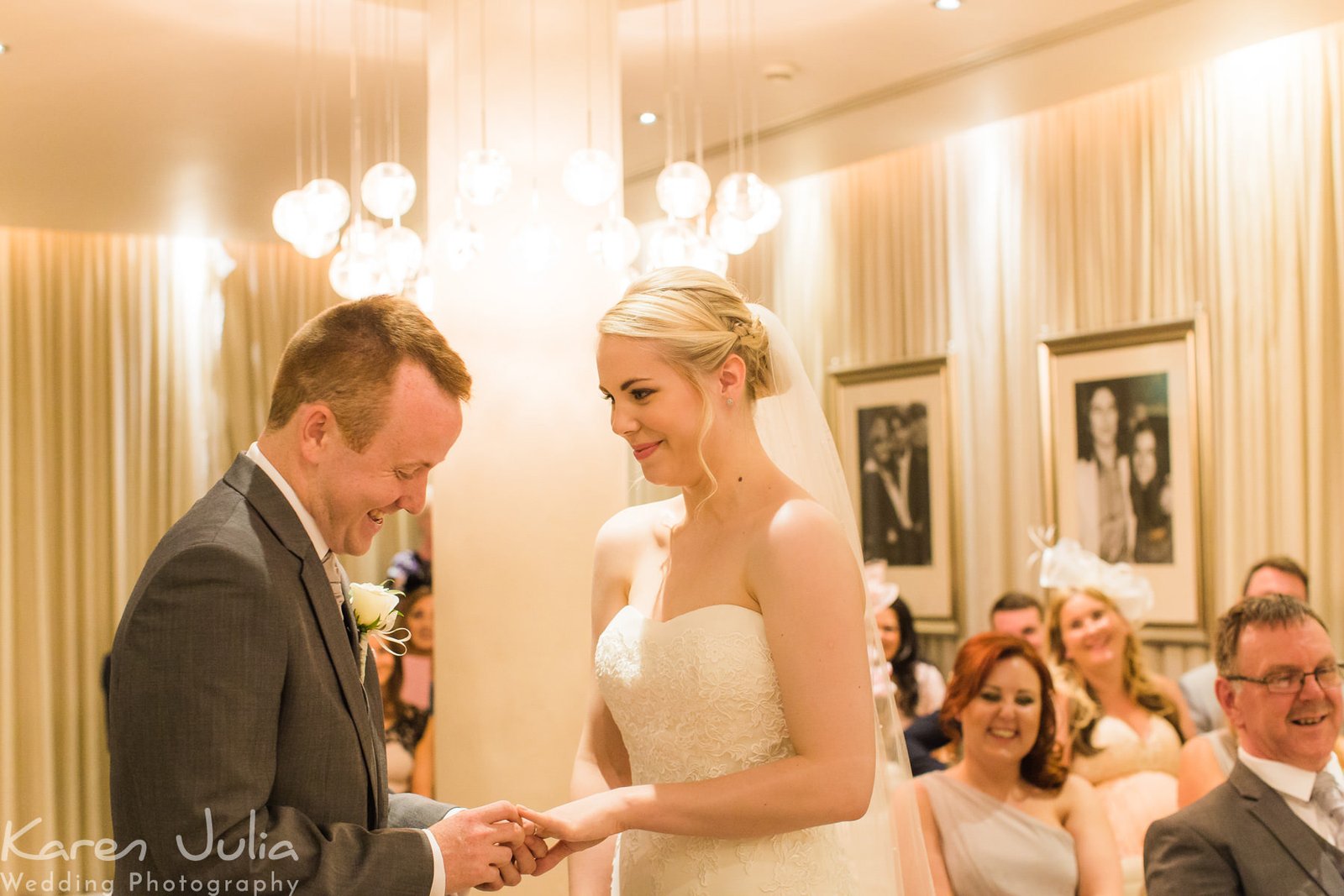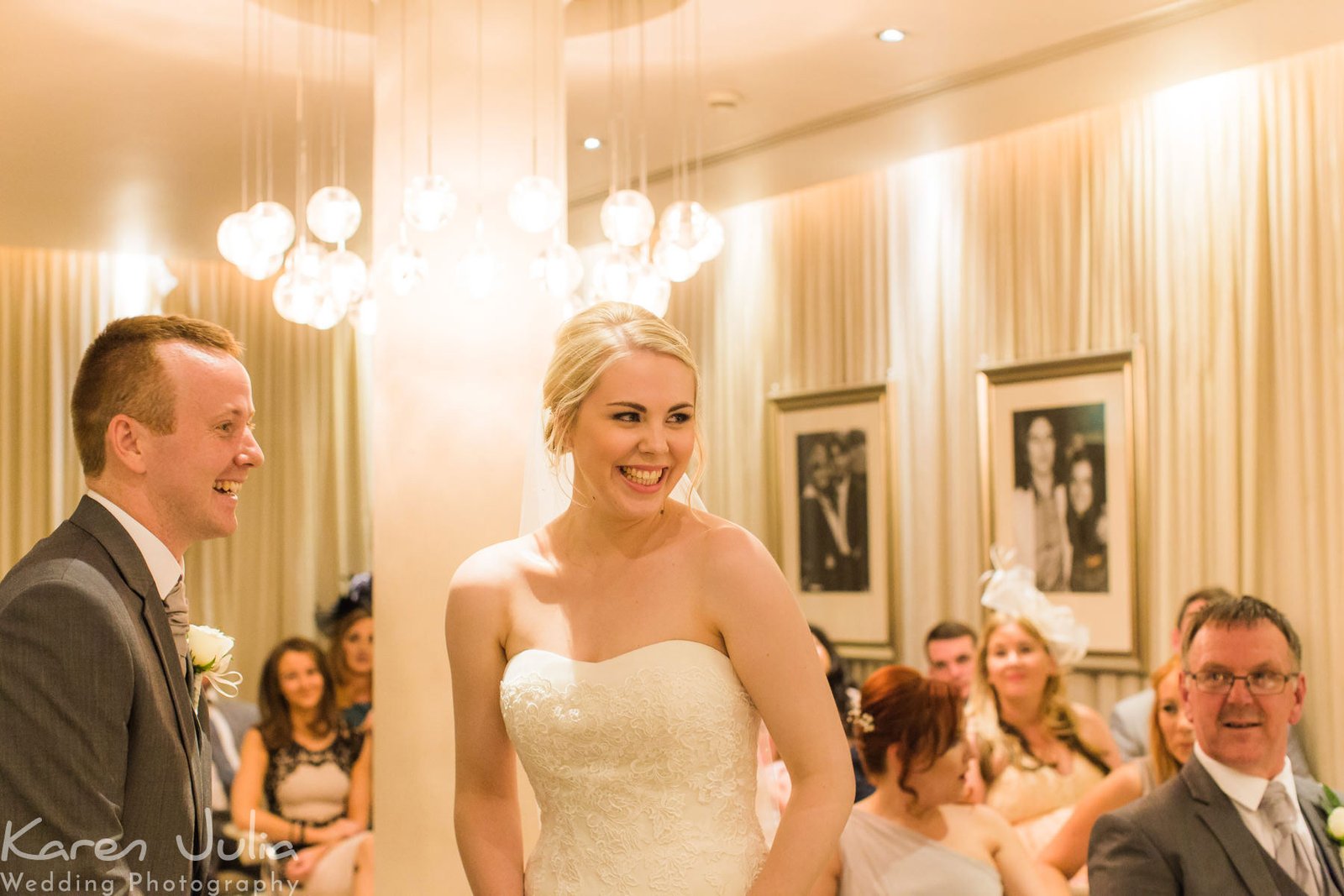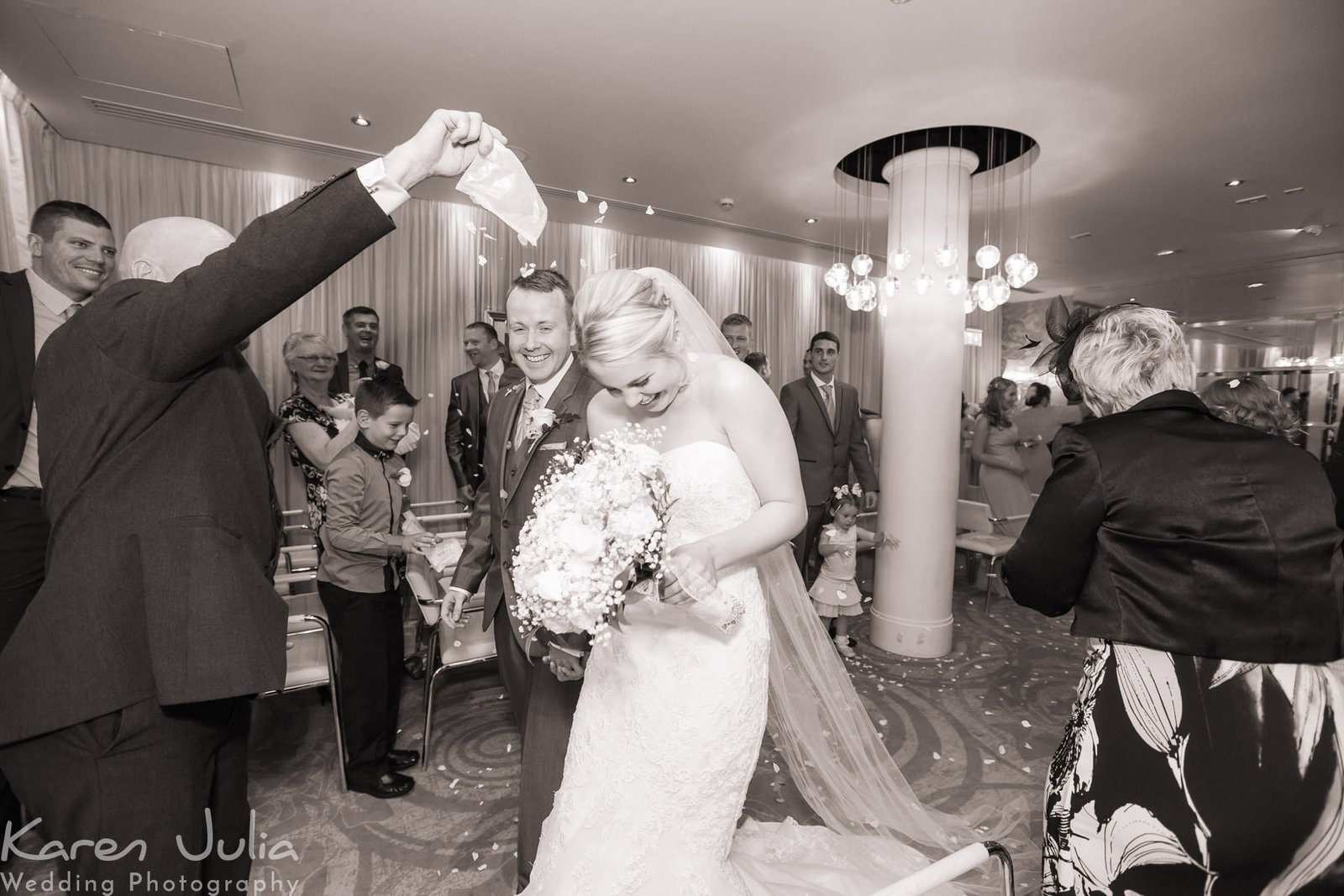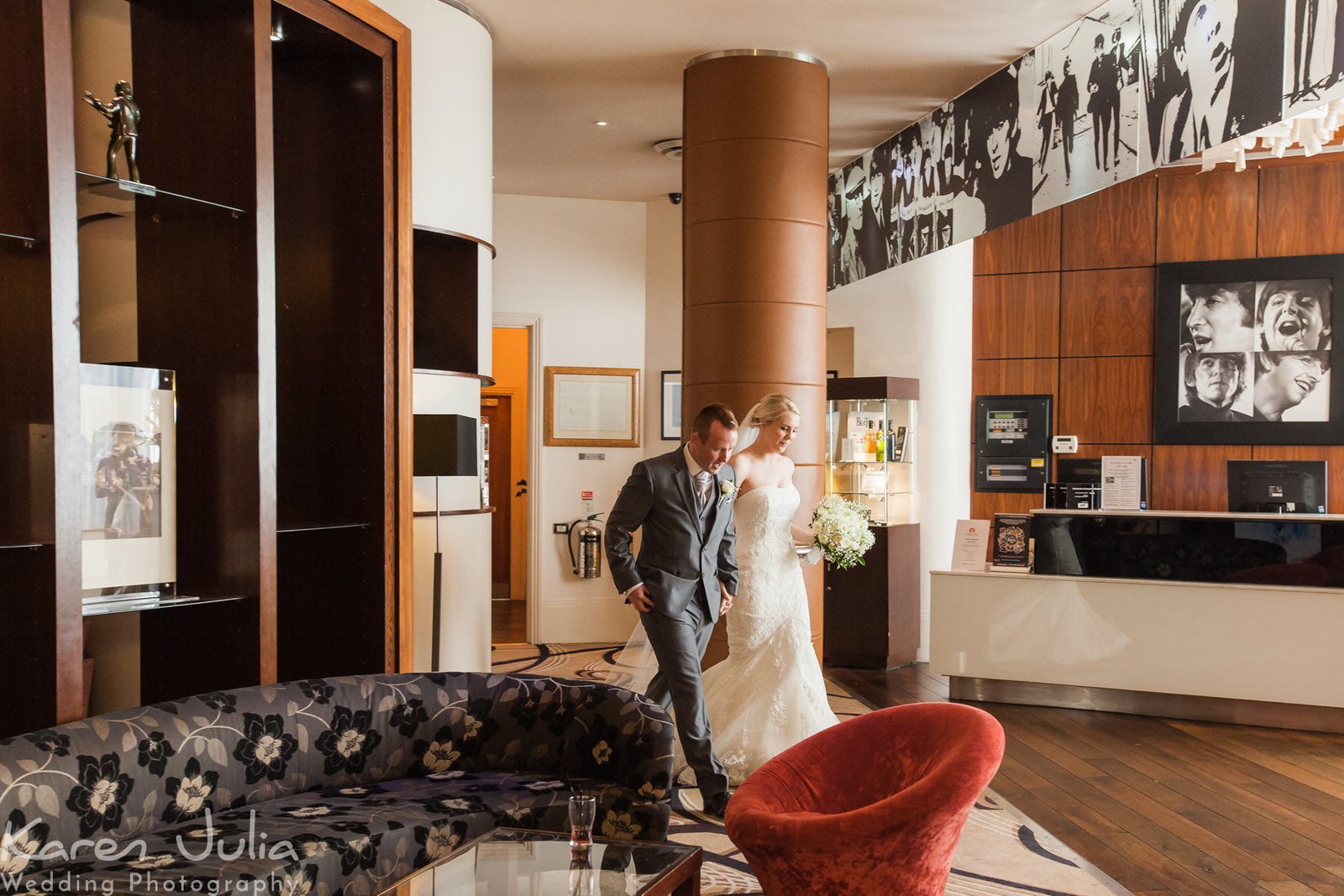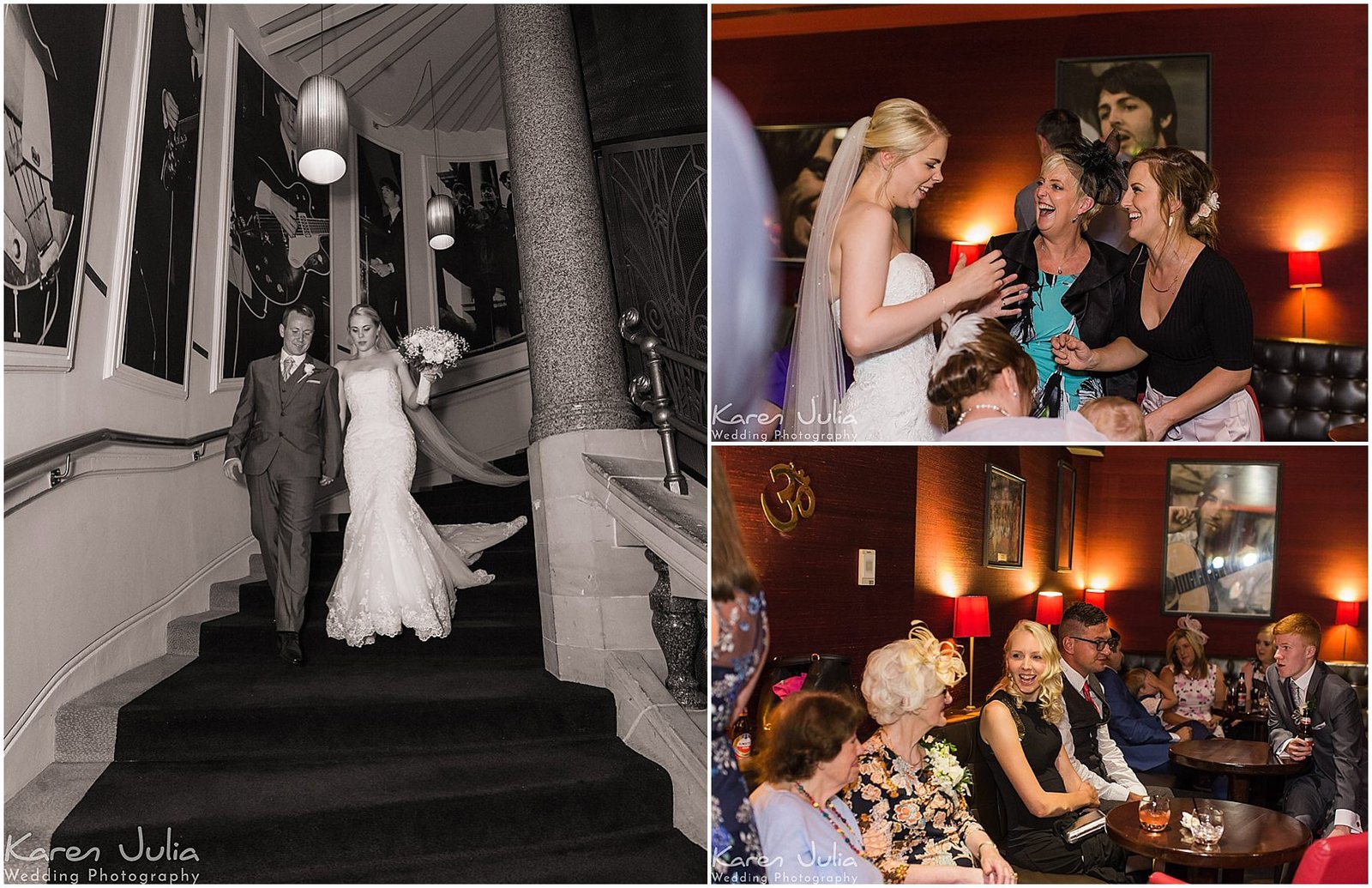 Group Photos at the Hard Day's Night Hotel
I love doing the group photo of everyone on Matthew Street, although a group of 50+ people does pretty much block the street temporarily. This is a location that works better in the shade rather than bright sunlight.