Castlefield Rooms Wedding Photography
I really love shooting weddings at Castlefield Rooms. It's such a unique location that combines many iconic Manchester features in to the one place; Canals, restored mills, industrial heritage and green space. In springtime, there's even cherry blossom!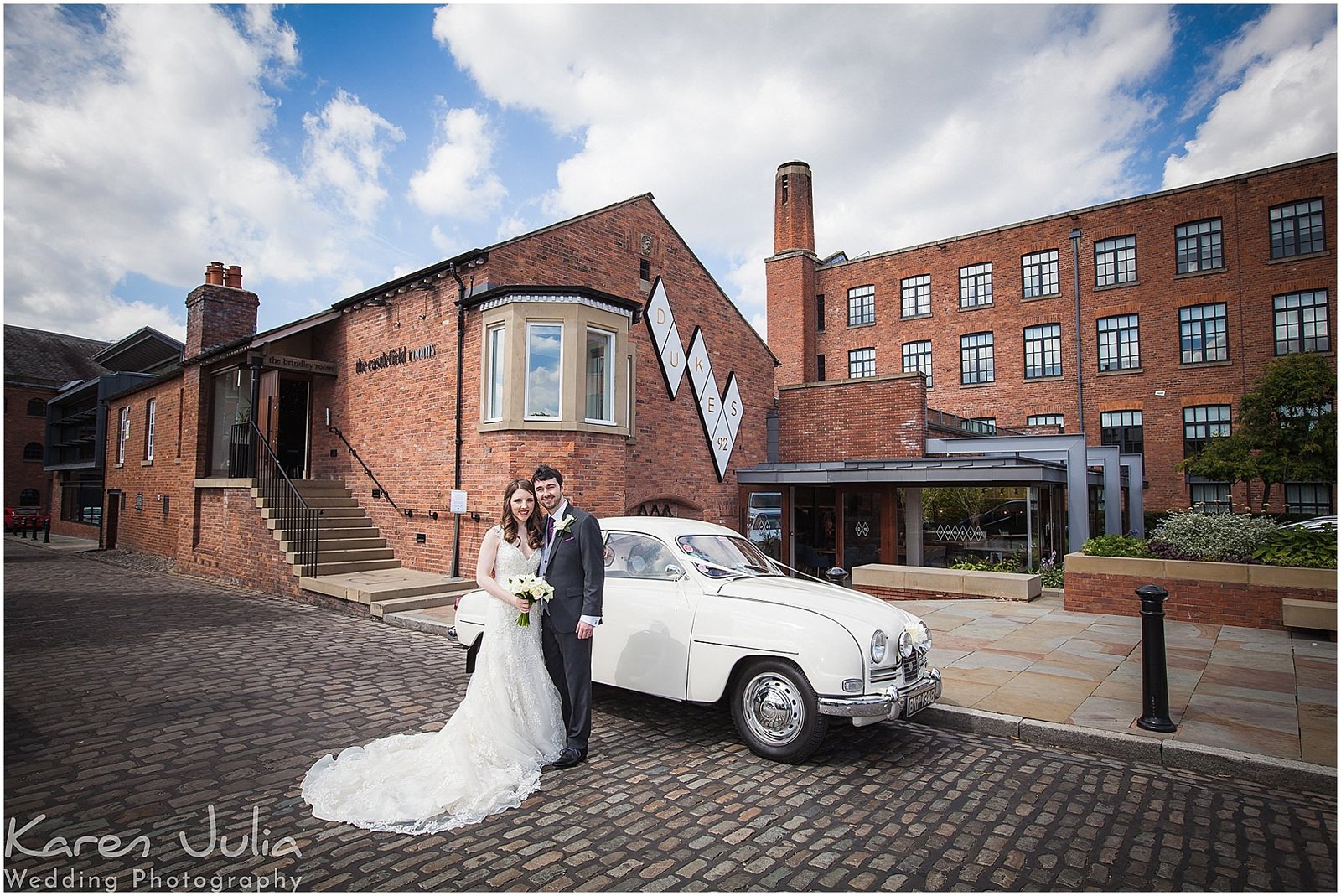 6 Tips for your Castlefield Rooms Wedding
1. Make the most of this unique space and leave a little extra time for portraits, as it can take a few minutes to walk between some of the areas that make for stunning backdrops.
2. Footwear! There's lots of cobbled streets which can be pretty tricky in heels, so having a pair of flats to walk around the area will be really helpful.
3. Embrace the weather! Even on a rainy Manchester day, Castlefield is a fantastic backdrop, and with all the bridges and archways is actually pretty well covered. Remember those golf umbrellas though, just in case. (white works best!)
4. Make time for a night portrait! The industrial features take on a whole new look after dark, so add some dramatic variety by having a portrait at twilight or after the sun has set.
5. The area near the canal next to the willow tree is marked as private land, but it's ok to use it for the group photos. If the ground is quite wet, alternative group photo locations include having everyone on the balcony overlooking the terrace, or everyone at the carpark side in front of the Dukes 92 sign.
6. If you're looking to have wedding portraits on Castlefield but getting married elsewhere in the city, the best place to park a wedding car is next to the Wharf pub. Not only is there plenty of room for a limo, this side of the canal provides some of the best views of the area.