My style is an eclectic mix of natural documentary coverage, creative couple portraits and a light-hearted take on classic group photos. In my detail shots, I use influences from advertising and editorial genres. I love having a natural feel to my work, so I use light to shape my subjects rather than photoshop. I do like some subtle 'is it or isn't it' skin retouching, but the emphasis is on a natural, genuine feel.
I invest time with every couple leading up to the wedding day. I include a planning meeting at the venue which is an opportunity to find out more about couples plans for the day. We can also chat ideas about how the chosen venue and light can influence the photos. I LOVE working with couples who are looking for portraits that reflect their personality and relationship. My focus throughout the day is on capturing the connections & personality of couples and their guests. During the venue visit, I like finding out more about wedding day plans. It's a great opportunity to learn about their family & friends and who will be part of their bridal party.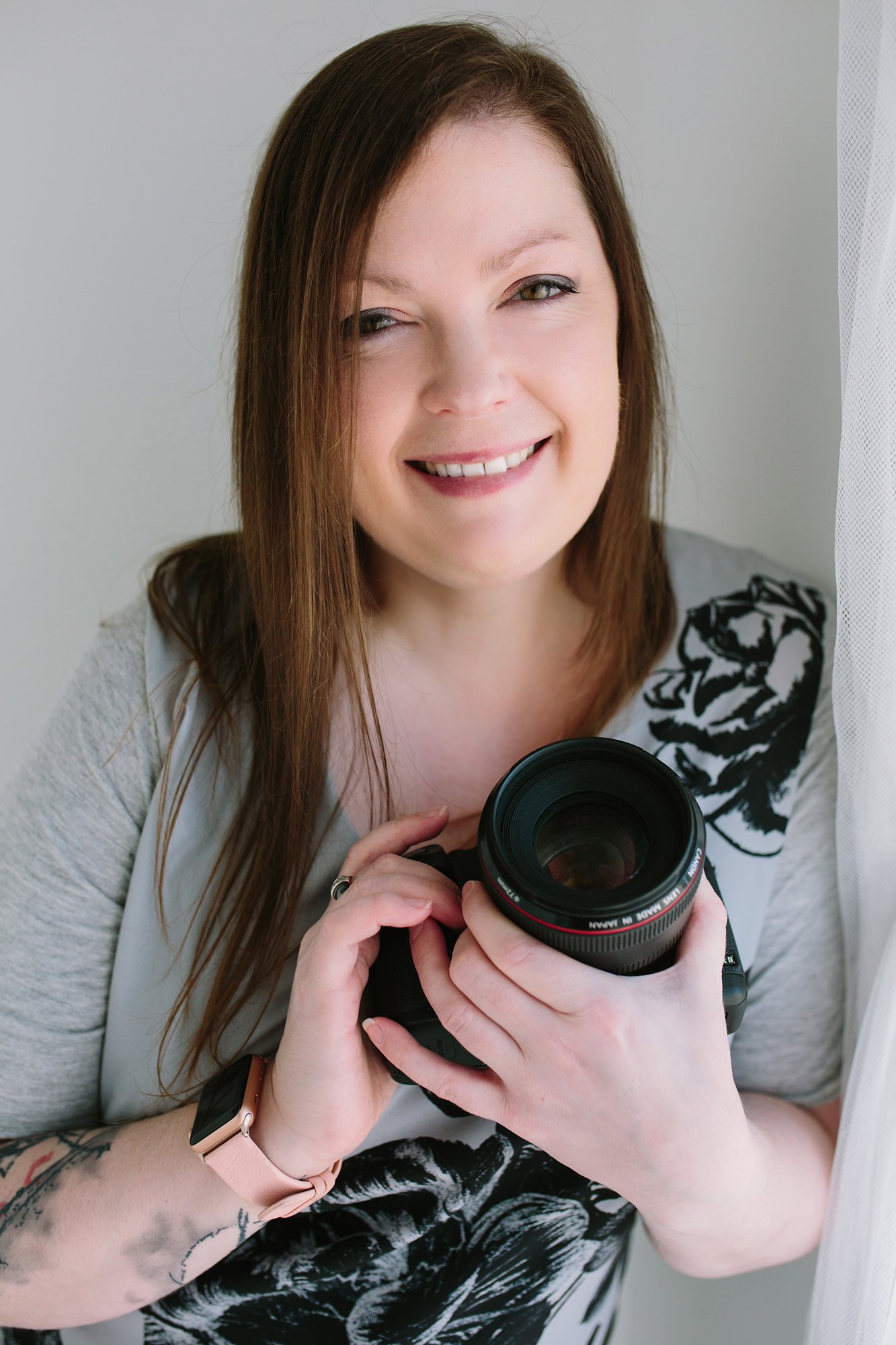 On your wedding day, I want to blend in with guests as much as possible. Being unobtrusive means I can capture natural moments between guests that are genuine and authentic. This documentary style of photography is great for capturing peoples personalities. Here's a glimpse at my wedding day ninja outfit. A cute jacket with coordinated ballet pumps. I'll team this with grey or black dress trousers and a smart top. I wear a belt with pouches that hold my lenses and it has a clip for one of my cameras, so I don't carry a lot of bags or equipment.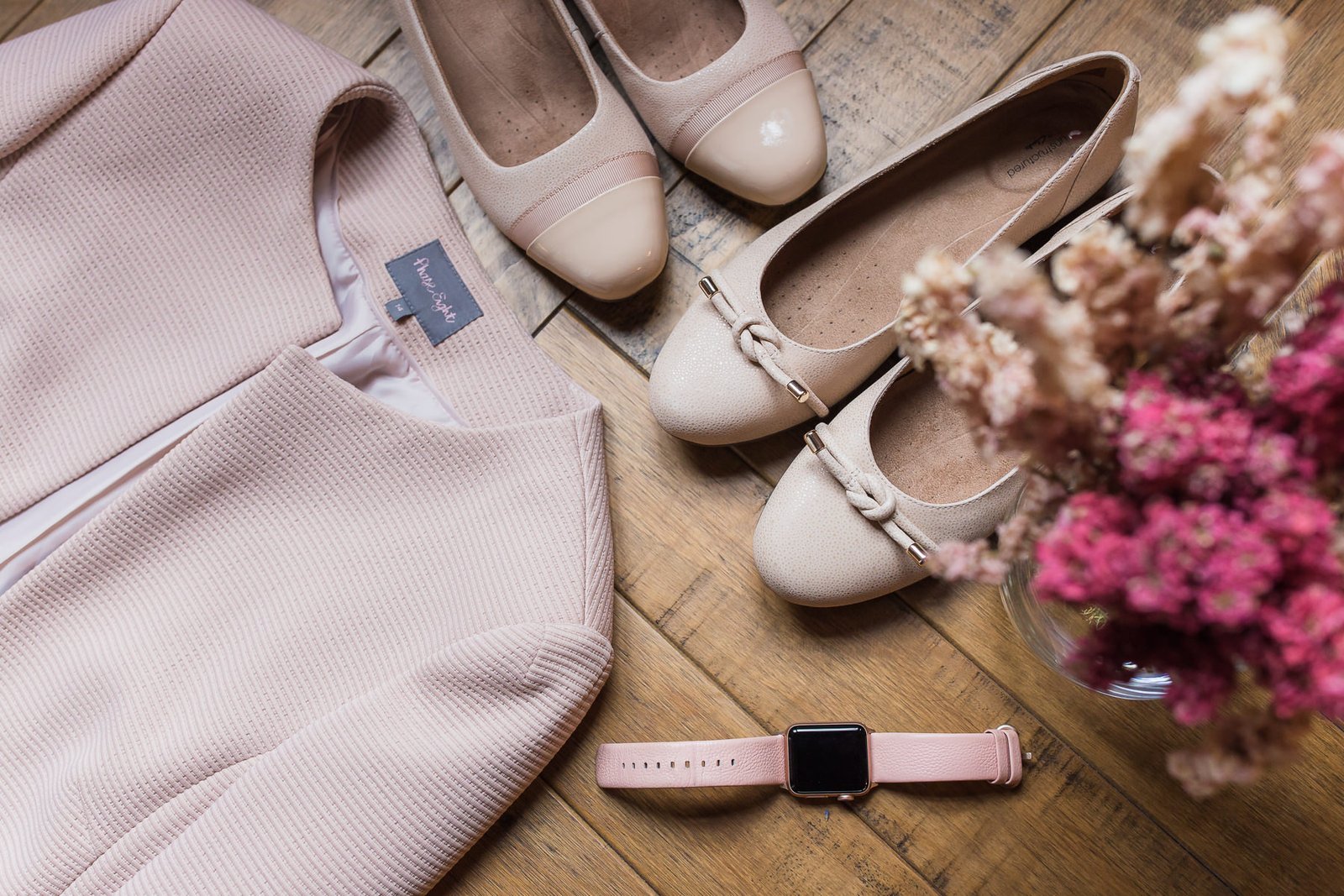 Not the wedding meal. I find a 'little and often' approach works best for balancing energy throughout the day. I can have a bit of an energy slump after a large meal and want to ensure I can stay focused for the whole wedding day.
I'll eat high energy snacks like cashews and almonds throughout the day. During the wedding breakfast break, I'll have a protein shake or some porridge. I have dry porridge with walnuts and lime infused raisins in my Ted Baker lunch bag, so I just need to add hot water.
I do carry a flask of cold water (it's not whisky, I promise!) but having an usher grab me soda water from the bar throughout the day is always helpful. This saves me missing photo opportunities whilst I'm in the bar queue.
My published work featured in the press – This page shows some of the weddings I've had published in wedding magazines and wedding blogs over the last few years. I love checking out gorgeous weddings on wedding blogs, so it's always really flattering to see my work featured there. I've also been interviewed to share my professional knowledge and expertise within the industry for a number of photography magazines like the British Journal of Photography, Professional Photographer and f2 magazine.

Brides Up North Wedding Blog:
Angela & Chris's Hard Day's Night Hotel wedding:
http://bridesupnorth.com/2013/06/11/love-is-all-you-need-a-flirty-frock-for-a-real-wedding-at-liverpools-hard-days-night-hotel-angela-christopher/
Wedding Ideas Magazine website:
Jen & Jason's Alice in Wonderland themed wedding:
http://www.weddingideasmag.com/a-pale-pink-real-wedding-with-a-fab-alice-in-wonderland-theme/#.VRBwtkIy2IE
Sarah & Ade's Crystal themed wedding:
http://www.weddingideasmag.com/a-crystal-themed-real-life-wedding-from-sarah-and-ade/#.VRBw-UIy2IE
Wedding Ideas Magazine:
Laura & Dan's Lake District wedding in the March 2015 issue (145).
Lucy & Neil's Alicia Hotel wedding in the June 2014 issue (135)

Nichola & Robert's Manchester Town Hall wedding in the February 2014 issue (130)

Jennifer & Jason's Alice in Wonderland themed wedding at Nunsmere Hall in 2011 100th special edition issue.

Corina & John's Hard Day's Night Hotel wedding in July 2011 issue (97)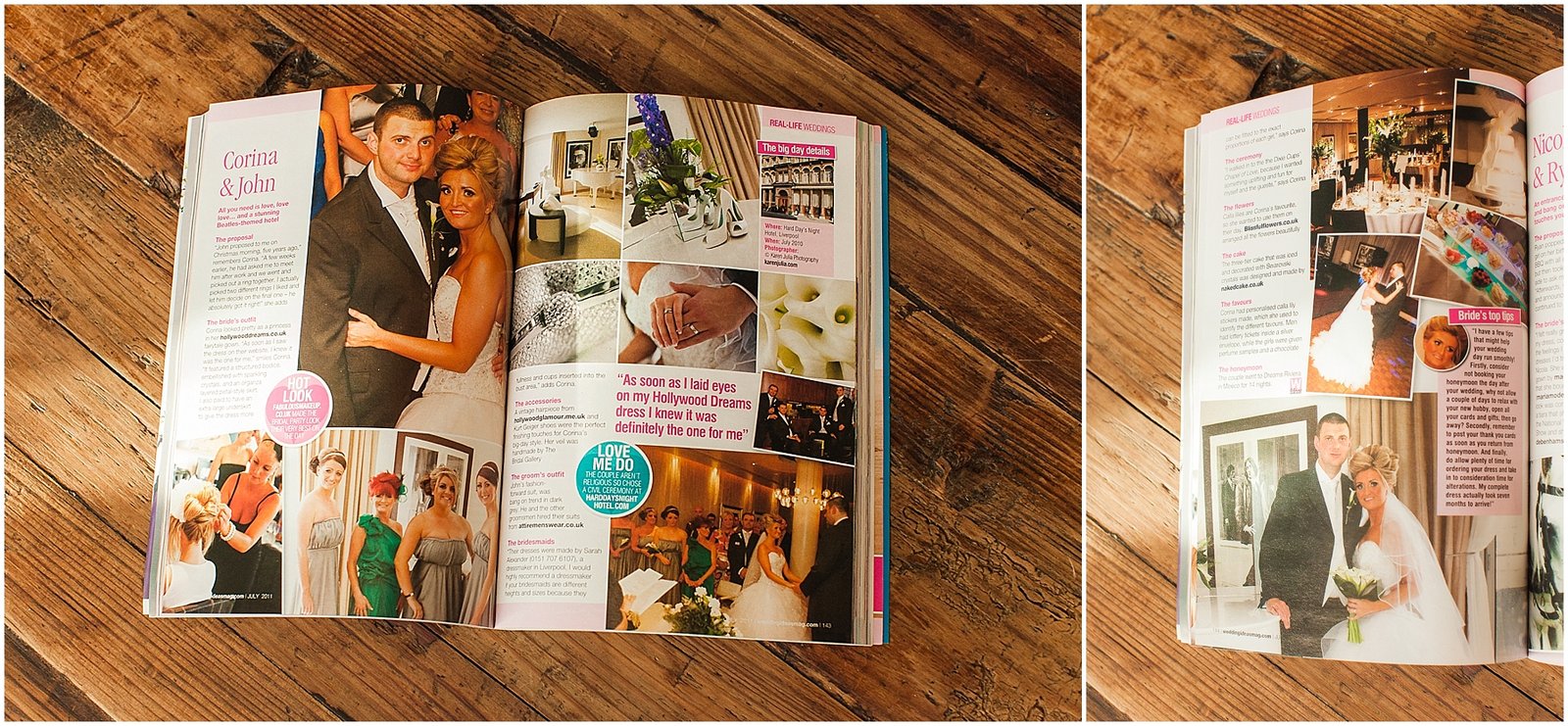 Hannah & Nicks Davenport Green Hall wedding in the February 2011 issue (91)
F2 Magazing interviewed me as part of an article about business. In the article, I shared my knowledge and expertise on how I structure my photography packages to increase added value for my customers. My photos are the bottom two on the double page spread shown.

Professional Photographer Magazine
I was interviewed by journalist Gavin Stoker for a feature on Civil Partnerships in professional photographer magazine & to share my business approach and expertise in this area. The photos of mine that are featured are the ones on the right hand page.