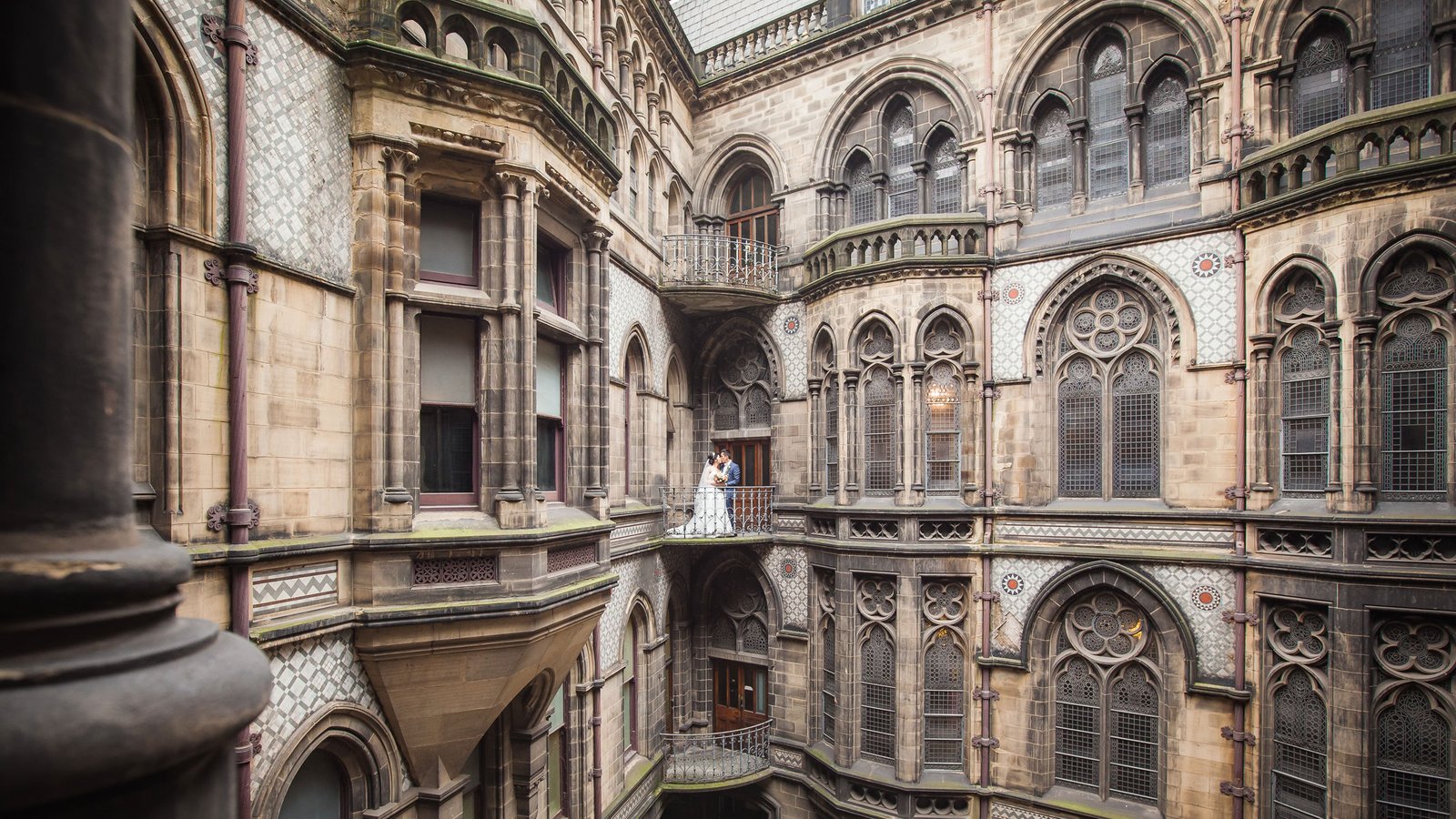 Glasgow Wedding Photographer
Creative, Classic & Documentary Wedding Photography in Glasgow's West End & Central & South West Scotland
My wedding photography style is a mix of informal documentary coverage, classic style group shots and creative portraits. I'm a photographer who makes the most of the light, the weather, and your chosen wedding venue whilst blending in with guests like a wedding ninja.
As a professional Glasgow wedding photographer who's recently moved back home to Glasgow, I'd love to shoot in some of Glasgow's unique and quirky wedding venues.
I'm fully qualified and fully insured, with a wealth of experience gained from shooting hundreds of weddings. By hiring a professional, you don't have to worry about the weather. I enjoy using the weather to creative effect whether that's a clear blue summer sky or a downpour. Rain or shine, you'll have beautiful photos to treasure for a lifetime.
What's Documentary Wedding Photography?
I mostly shoot weddings in a documentary style (also called wedding photojournalism). capturing unposed natural moments as they happen. I usually start in the morning with the bride and or groom and mix this style of documentary coverage in with editorial style photos of details, and a few photojournalistic style group photos.
Then throughout the wedding, whether that's capturing candid moments during wedding speeches or guests mingling with the bride and groom during the drinks reception, documentary coverage is great for telling the story of your wedding celebration, and really being able to see everyone's personalities in the photos.
Most of all, it's these fleeting moments, the connections between people that you'll look back on and treasure for years to come.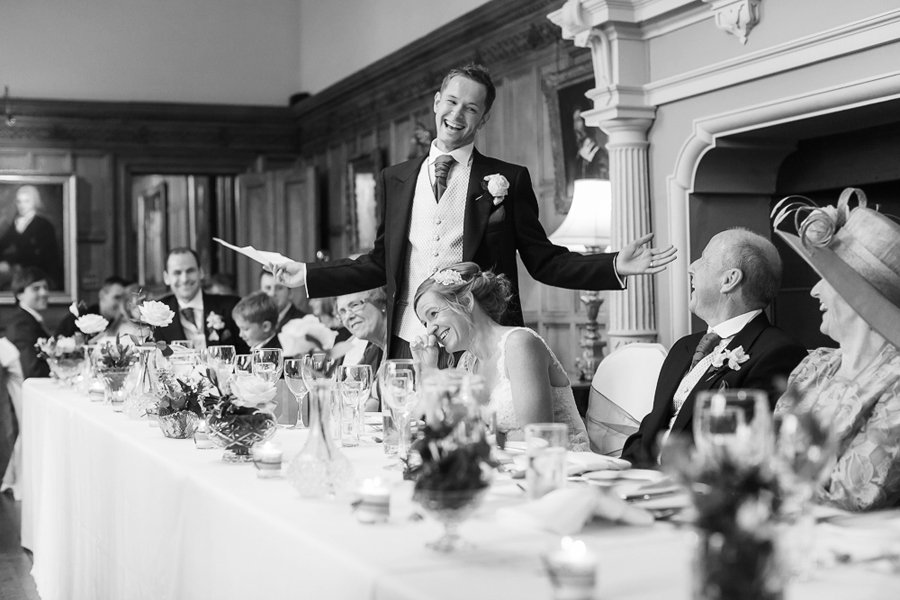 My approach to any wedding day as a professional wedding photographer is to take what's there and make the absolute most of it creatively. I believe that weather is just part of the day and whilst everyone loves a perfectly clear blue sky, it can never be guaranteed.
Furthermore, your wedding photos should never be limited due to weather, and by bringing the right specialist equipment to your wedding I can work with pretty much anything. On a cloudy day that may mean accentuating a sky to create a dramatic portrait, or adding light where there is none (Group photos after sunset? No problem!)
My car is fully equipped with a selection of umbrellas and my kit is weatherproof, so whilst you may not want to go outside in the rain, I'm all for using a downpour and creating something beautiful.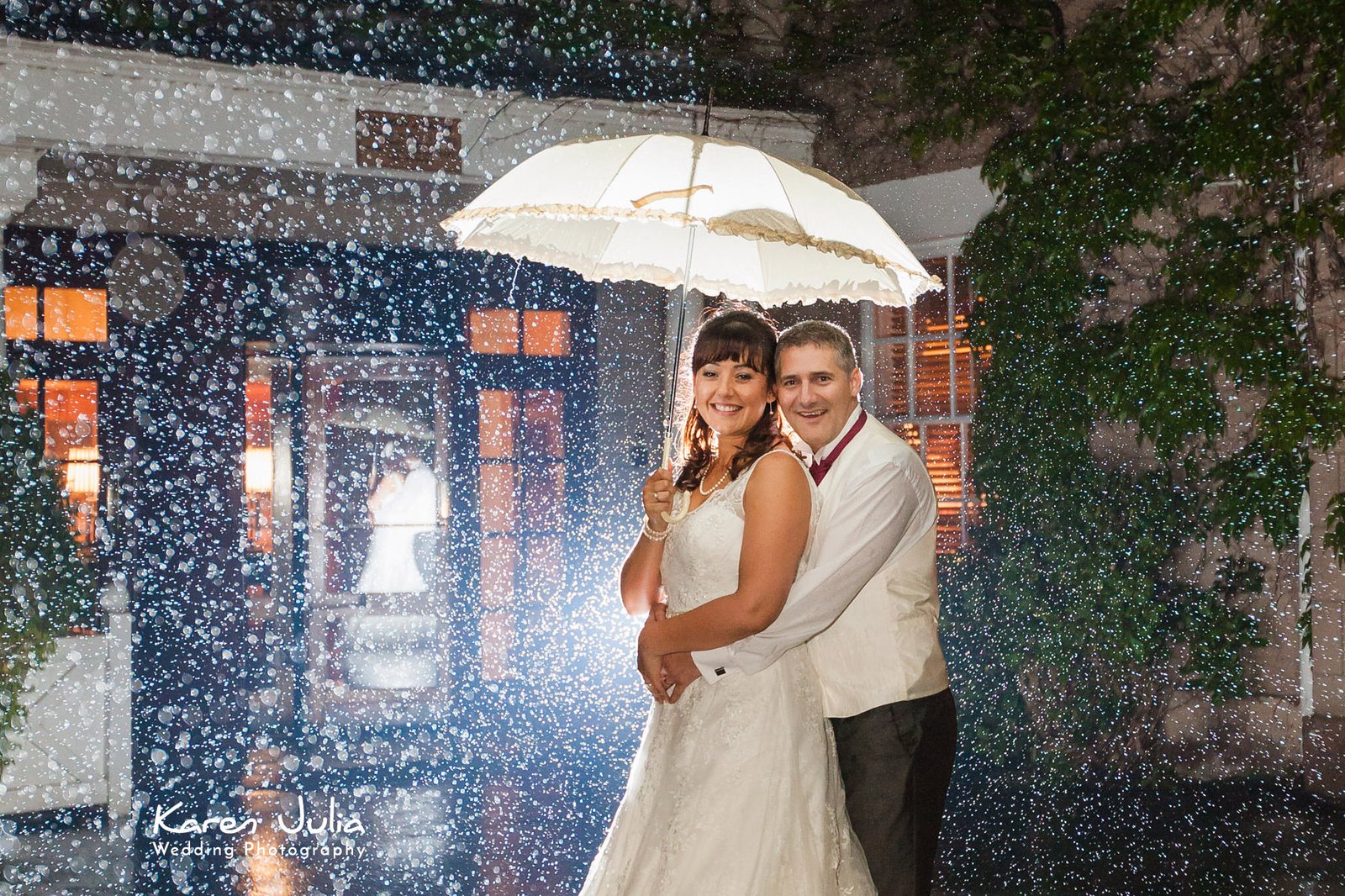 The evening reception is a big part of the wedding and I love staying late enough to ensure that I capture evening guests arriving, informal group photos of your friends, and not only the first dance but some dance floor action as well.
I tend to find by 10 pm I have enough coverage to tell the story of your wedding, but if you have fireworks planned, I'm more than happy to stay later. If you'd like sparkler photos, I can advise on the best ones to buy, and I do love shooting a quick end of night couple portrait, whether that's with a sunset or some creative lighting.
Because I stay later, you get more in-depth coverage of evening guests, and the opportunity for a few impromptu group photos if you wish.

I usually cover the full wedding, from preparations in the morning to the speeches after the wedding breakfast and on until the first dance and the party. I offer shorter coverage options for Glasgow city centre and west end weddings.