Wedding Photography Prices
I like to meet with couples before the wedding day, whether that's via video chat or at my Glasgow Album gallery.
Getting to know you both before the big day will ensure I have a good understanding of your preferences. I offer a selection of ways to have your photos delivered. Choose from the digital download, albums, or this gorgeous rose gold coloured glass box featuring a selection of fine art prints with a matching USB.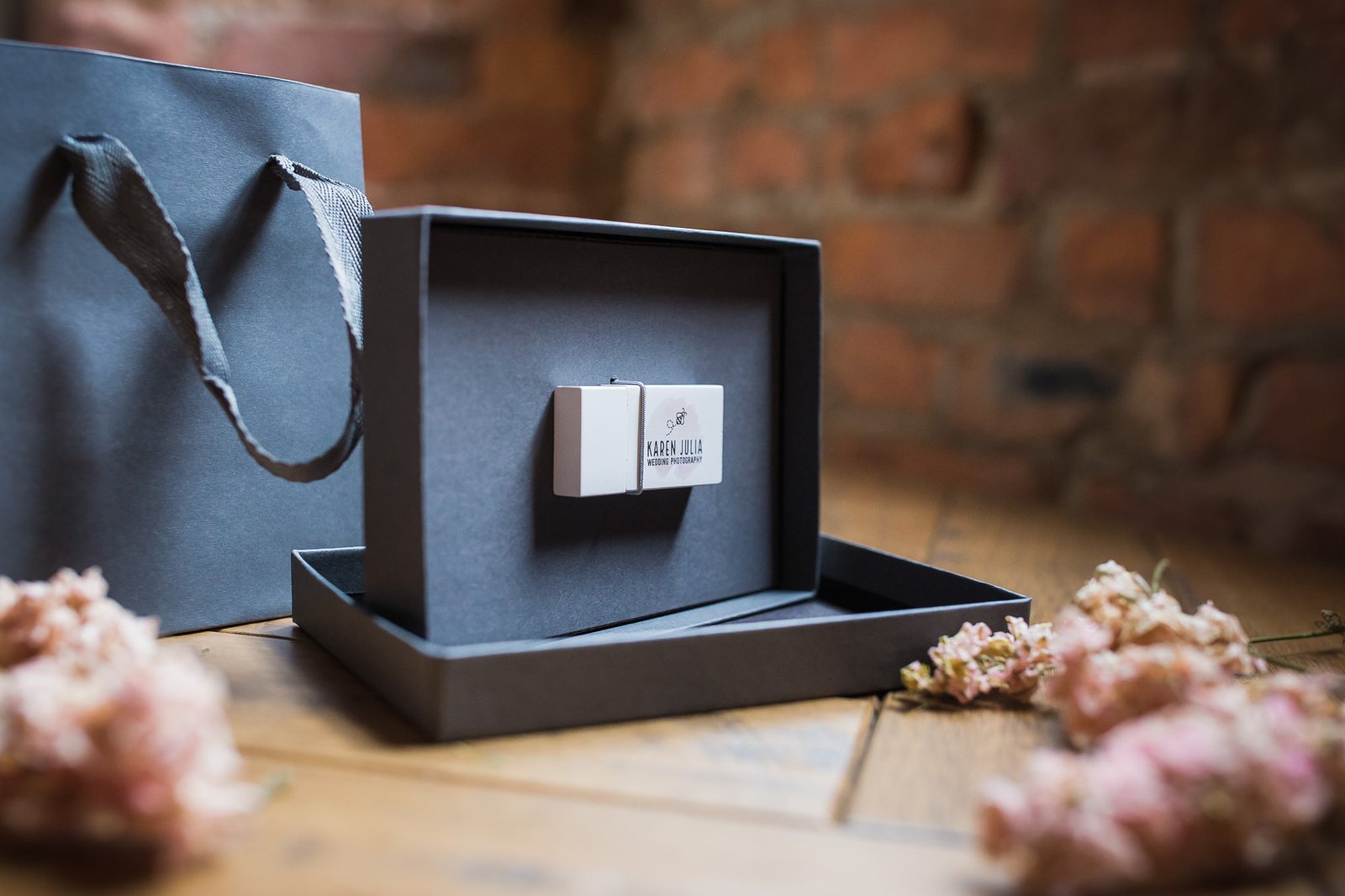 Features:
• Complimentary Consultation
• Venue visit
• Planning meeting (at my gallery) to create a timeline & group photo list
• Full day coverage from preparations until after the first dance.
• Signature editing of each photo
• Your photos in an online gallery
• FREE digital download of photos
• USB containing your wedding photos
The photos are licensed for personal use & the USB will contain two copies; one large, and one perfectly sized for social media.
Booking fee to reserve your date: £300 (Balance due one month before wedding)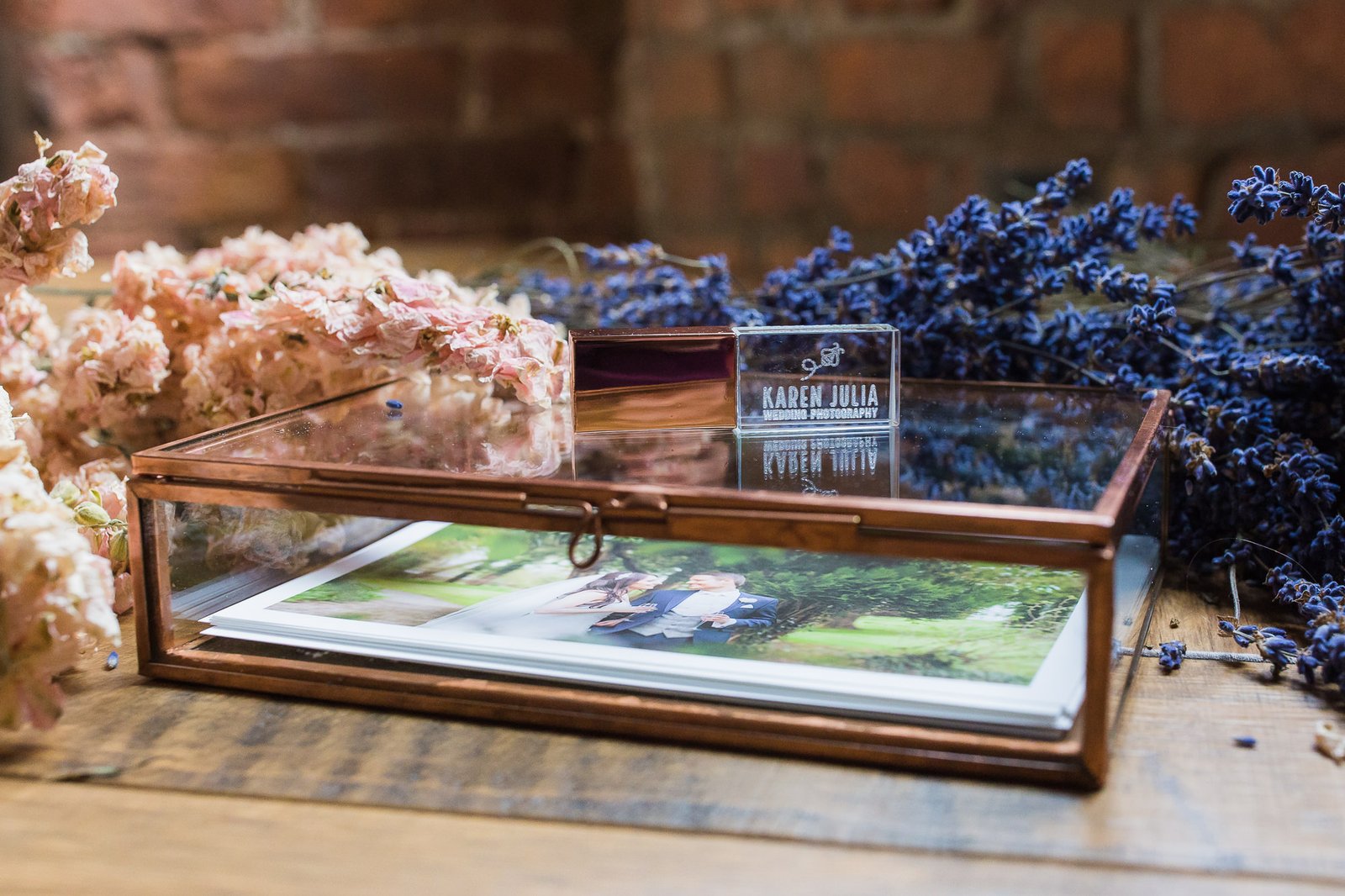 Full day Coverage Typically Includes:
• Preparations on the morning of the wedding
• The arrival of guests & coverage of the wedding ceremony
• Documentary coverage of the drinks reception
• Classic style group photos (I'm super organised, so these don't take long. Usually around 20 minutes. I don't have a limit on group photos, coverage is personalised to what you want)
• Couple portraits
• Documentary coverage of the rest of the wedding day, including speeches
• Coverage of cake cutting, first dance & the party
• Evening couple portraits after sunset featuring creative lighting
I'll stay until after the first dance & create a backup copy of your photos before I leave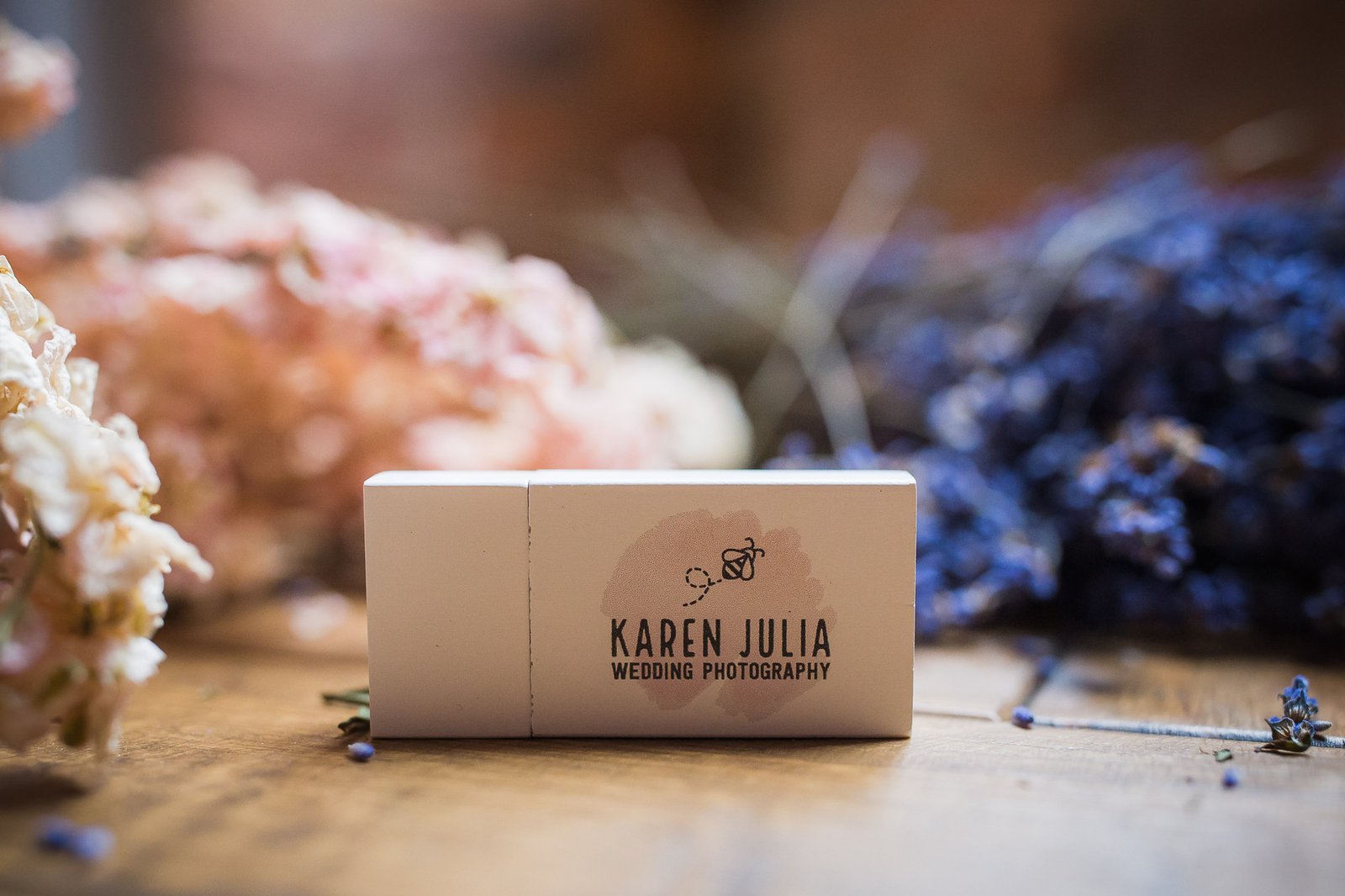 Couple Shoot
Couple shoot - Glasgow +£150
Couple shoot - Central Scotland +£200
Couple shoot - Scottish highlands +£300
Couple shoot - Manchester +£300
Couple shoot - London +£600
Additional Photographer
Extra photographer - Groom preparations +£150
Extra photographer - Preparations until ceremony +£200
Extra photographer - Preparations until the arrival of evening guests +£300
Rose Gold Box & USB
The Rose Gold Box & USB are a luxury keepsake that is combined with x10 fine art prints, chosen by you.
This can be added on before or after the wedding and is supplied instead of the wooden USB for an additional £100.
You want a photographer that's not just passionate about weddings, but someone who has invested in their business and their professional skills.
For me, that means having the best possible equipment which is regularly serviced, in addition to having sufficient backup kit, plus access to hire equipment as a further back-up.
It also means being part of a network of photographers in the North West so that should you require two photographers, I can hire someone who also specialises in weddings. Creating those partnerships with other professionals means I also have a network to call on in emergency situations.
Whilst I already have a foundation degree in photography, teaching experience and professional qualifications, I also regularly invest in further training so that I can continue to grow and develop my skills.
Your wedding files are safely backed up in both online cloud storage and on RAID hard drives, so there's no need to worry if you accidentally delete a photo. I also have full liability and indemnity insurance, in addition to investing in a secure storage facility for my equipment so that it's safe when I'm away from home.
I invest time with every couple to really get a good understanding of your day and your preferences and I'm there every step of the way for any wedding related help and advice.
We'll meet up a number of times before your wedding so you can be sure of a great experience from start to finish as well as having lots of gorgeous photos to cherish after your wedding.