Set in Bellahouston Park, House for an Art Lover is a unique wedding venue that is the creation of one of Scotlands best-loved architects, designers and artists.
House for an Art Lover is a stunning location for a wedding! It has a really unique interior with lots of quirky details, and the surrounding park is great for wedding photos.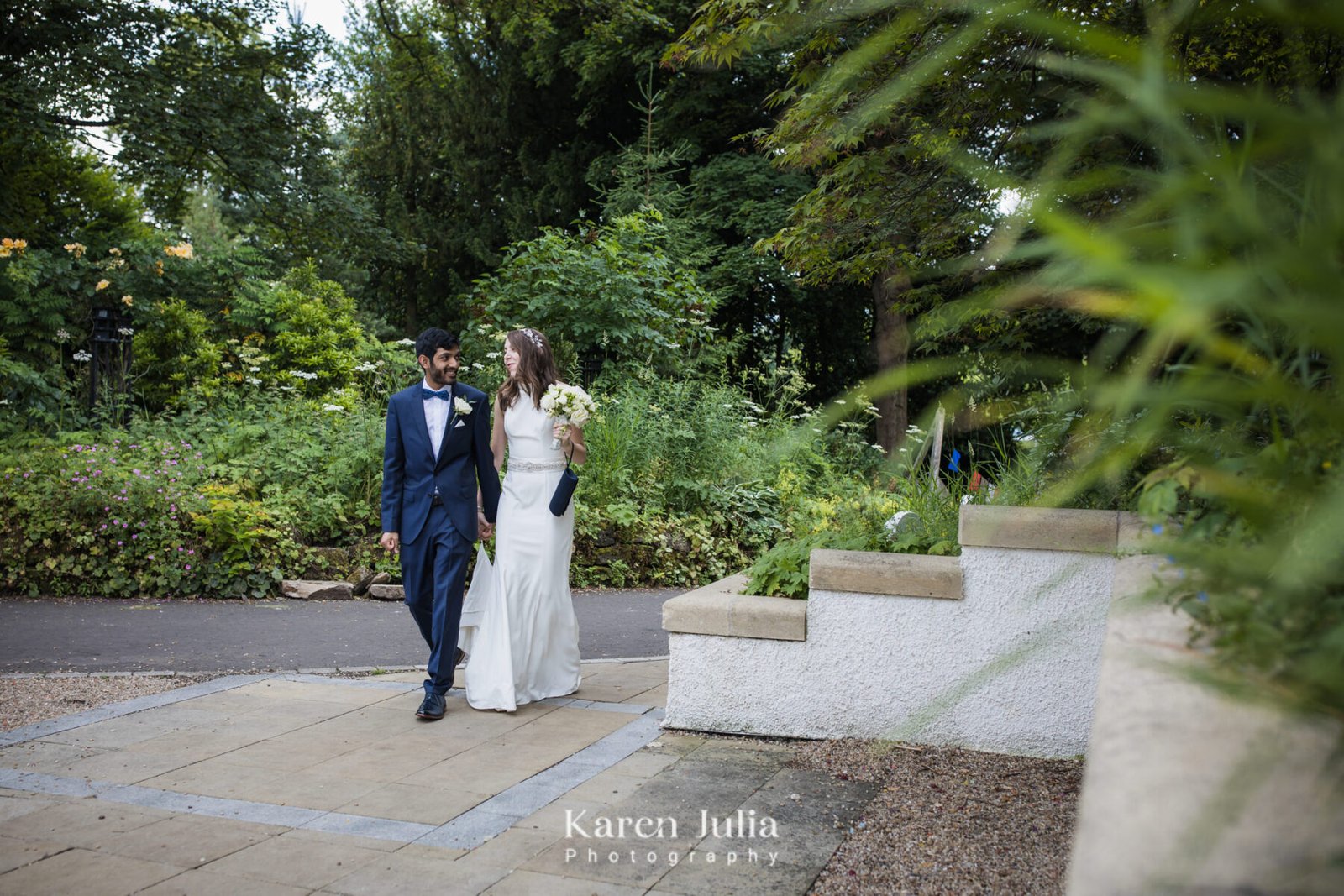 The surrounding park is perfect for taking a post-wedding ceremony stroll with your new spouse. I typically shoot lots of natural, unposed photos and this is a great fit for this type of space.
In the photo above, the happy couple were following guests back to the wedding venue to enjoy their wedding breakfast.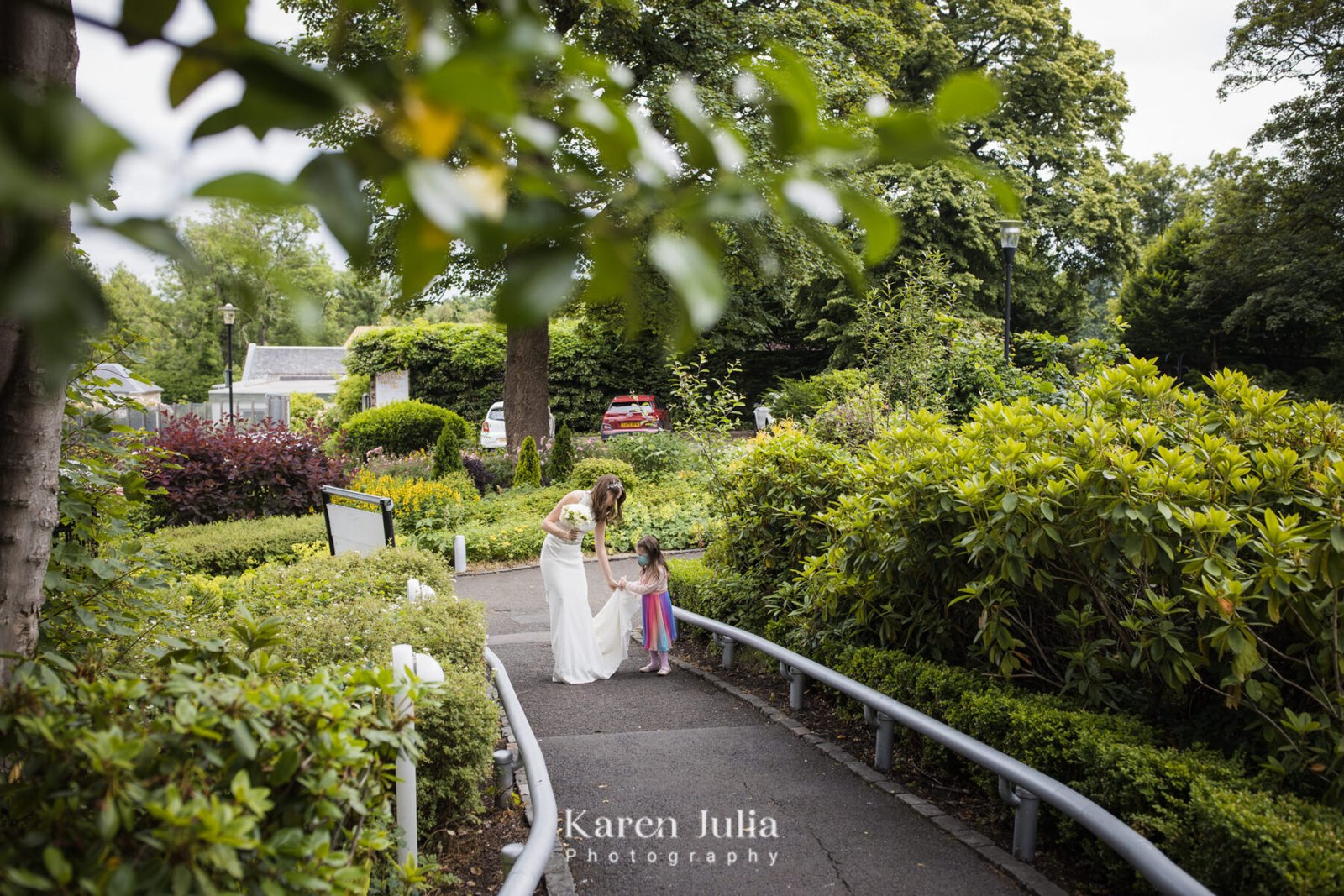 I love capturing lots of natural moments as they happen. In the photo above, the chief bridesmaid was helping the bride with her dress. There are so many cute moments like this on a wedding day, so I aim to be in the right place and in venues like this, can nicely frame them with lots of lush greenery.
Wedding Ceremony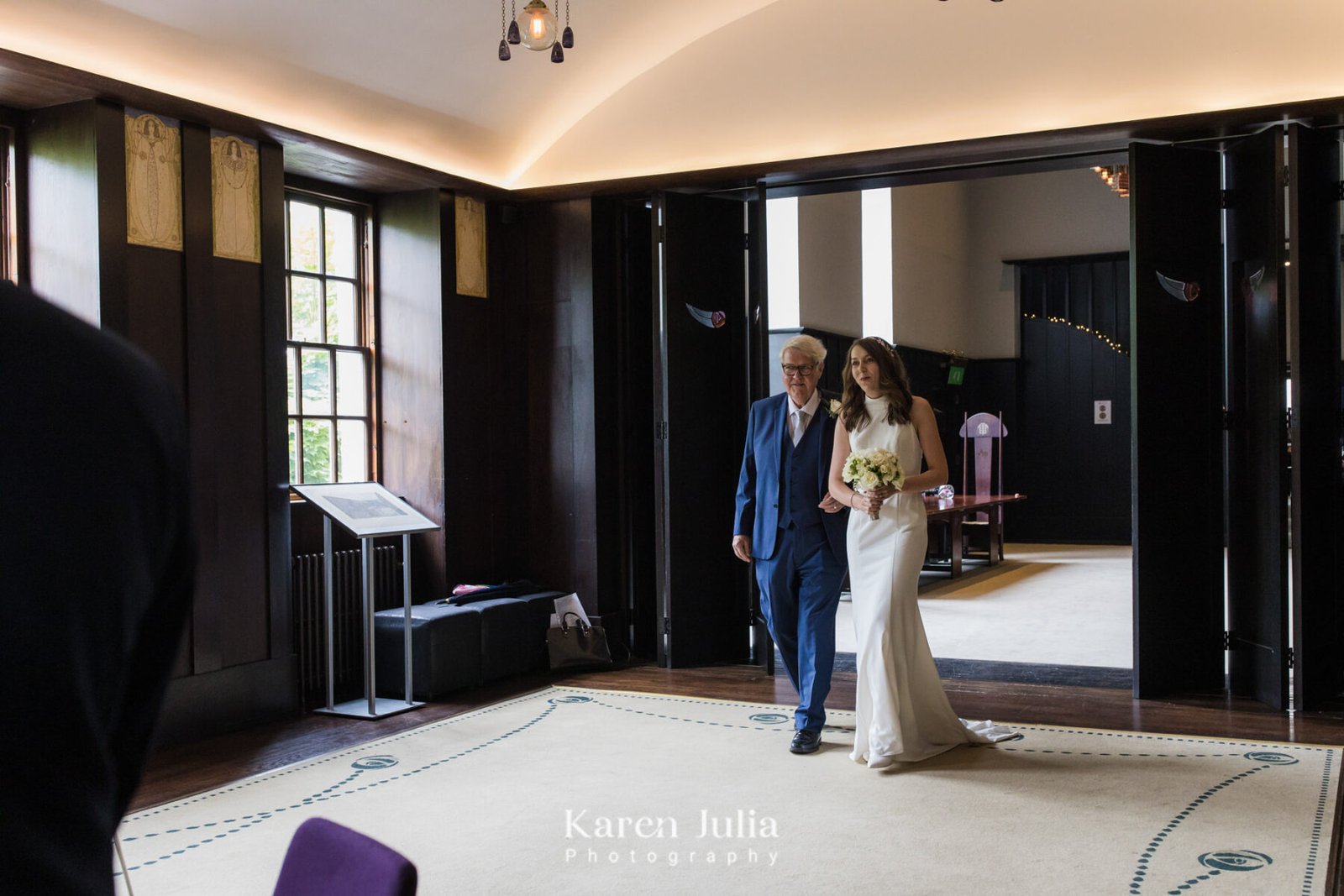 I typically stay in one place during wedding ceremonies, as I want all of the attention to be on the couple and not me, but there are some occasions where I do have to move – and at this wedding, the ceremony was being filmed and broadcast live to relatives in other countries who could not attend due to the C-word, so there was a little more moving around than usual.
I always try to get a photo of the groom seeing his gorgeous bride for the first time in her dress!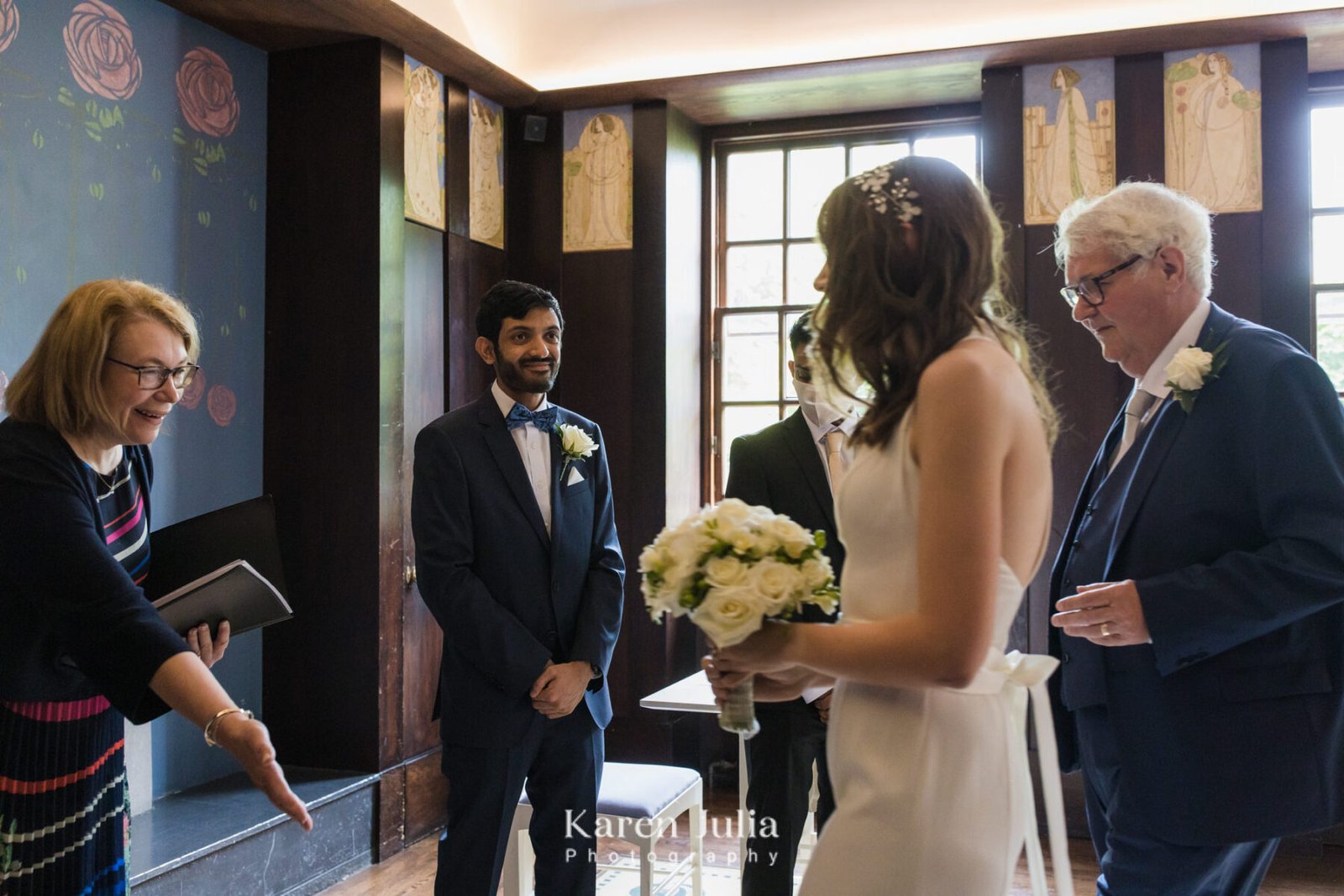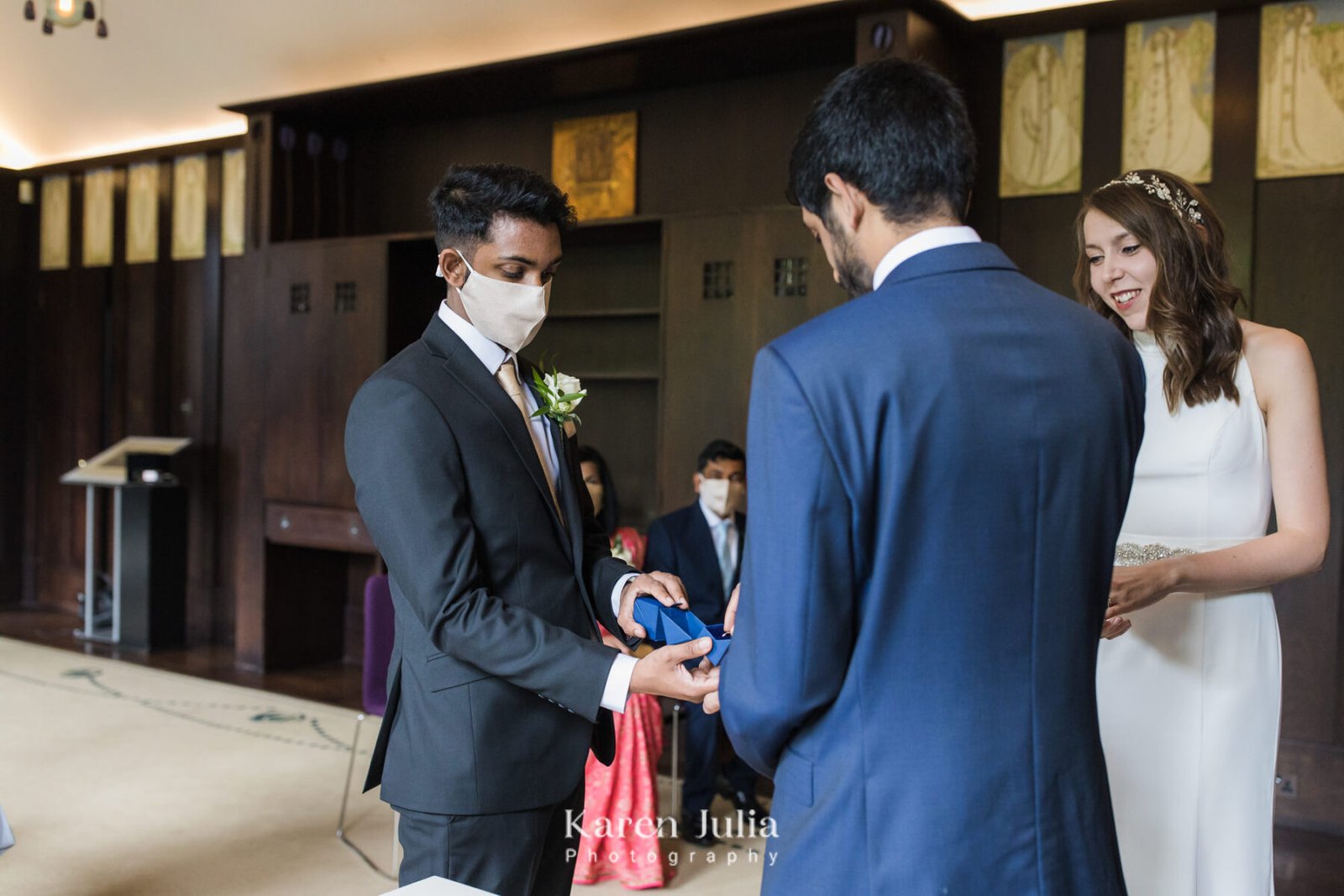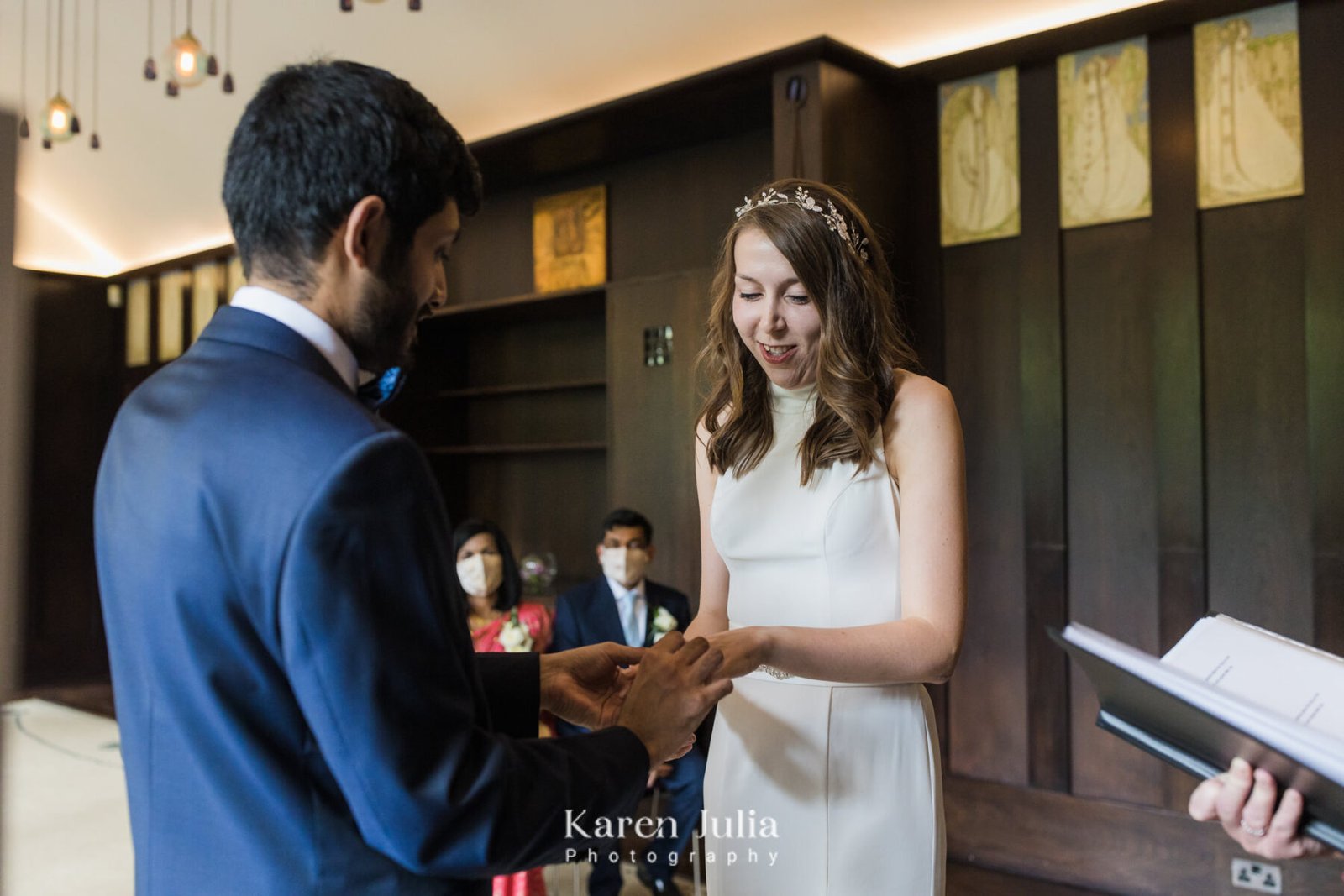 The bride and groom exchange rings and say their vows to each other as guests watch on. The wedding ceremony took place in the Dining room at House for an Art Lover. With dark wooden panelling and atmospheric soft lighting, it was a lovely space for the couple to exchange vows.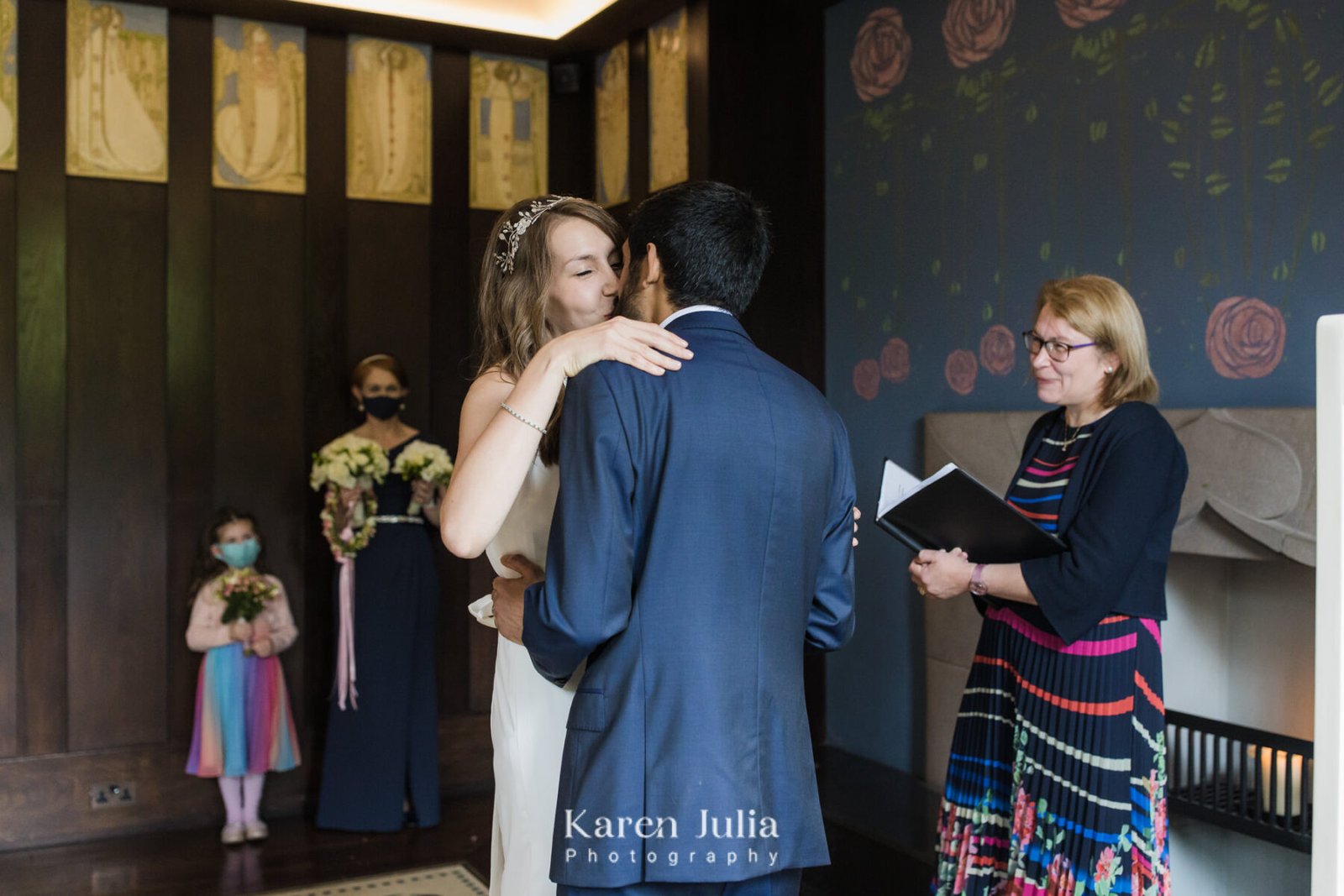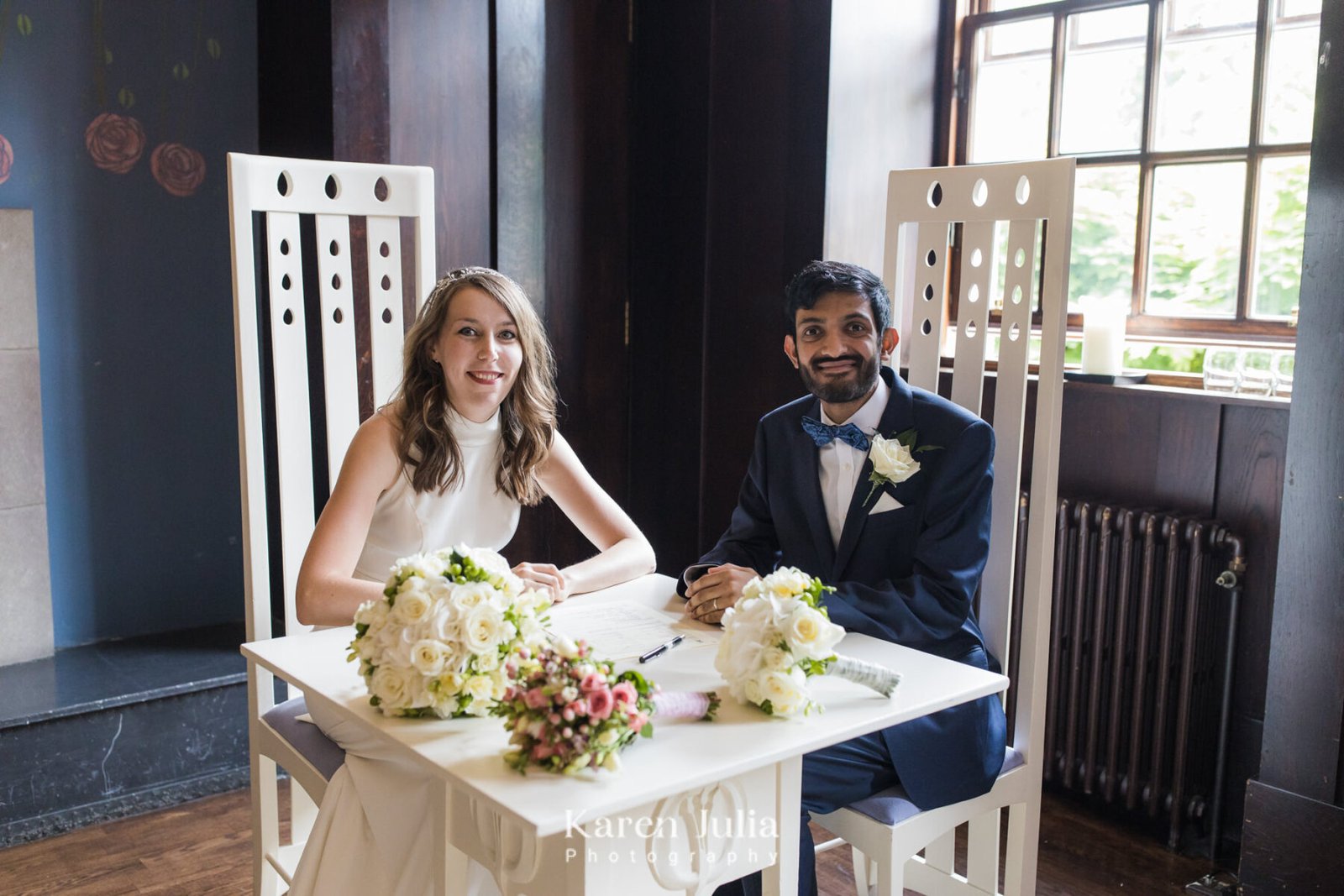 The classic photo of bride and groom with the wedding register was extra special as the couple both sat in Charles Rennie Mackintosh designed dining chairs.
I love capturing wee spontaneous, natural moments like this! The next event on this wedding day was to get a few posed group photos with guests with House for an Art Lover as a backdrop.
Wedding Group Photos in the Park
I ran ahead so that I could get a natural, unposed shot of the happy couple. I find working on getting as many unposed portraits as possible means the official couple portrait session is faster!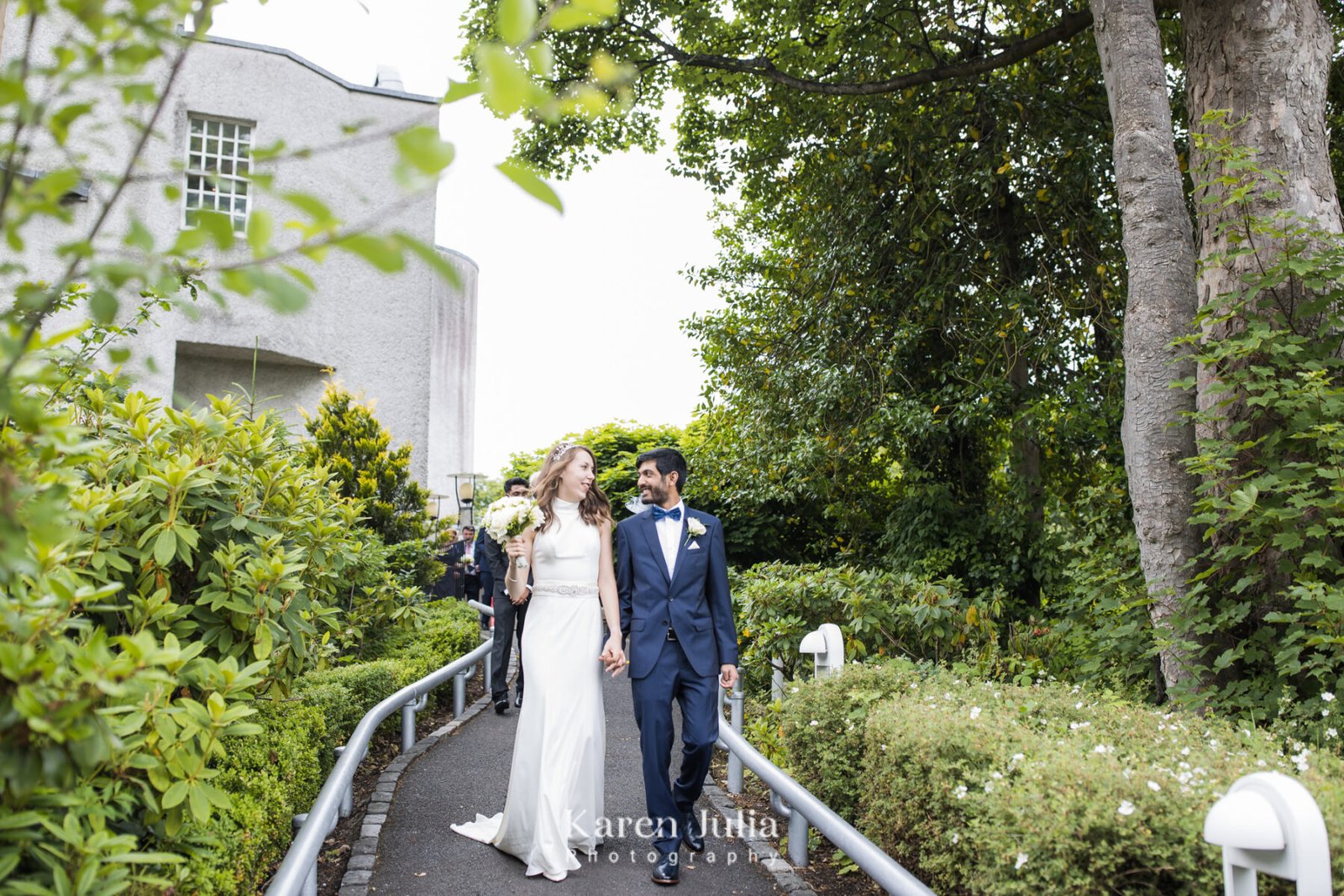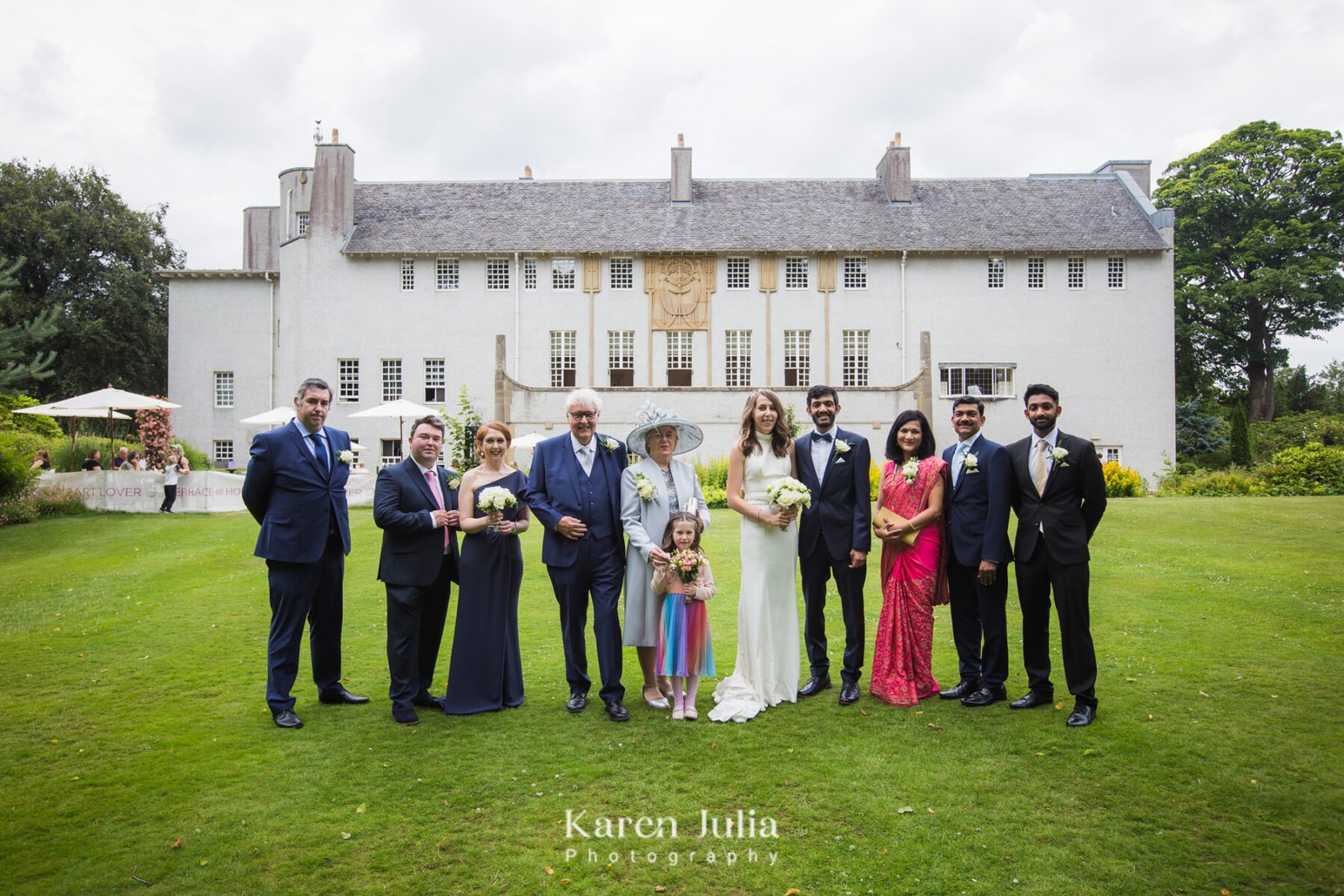 We had time for a few group photos in front of the classic view of House for an art Lover followed by some natural portraits of the couple.
After the official photos, the happy couple posed for their friends and family to et those all-important phone photos to share with the guests who had not been able to attend.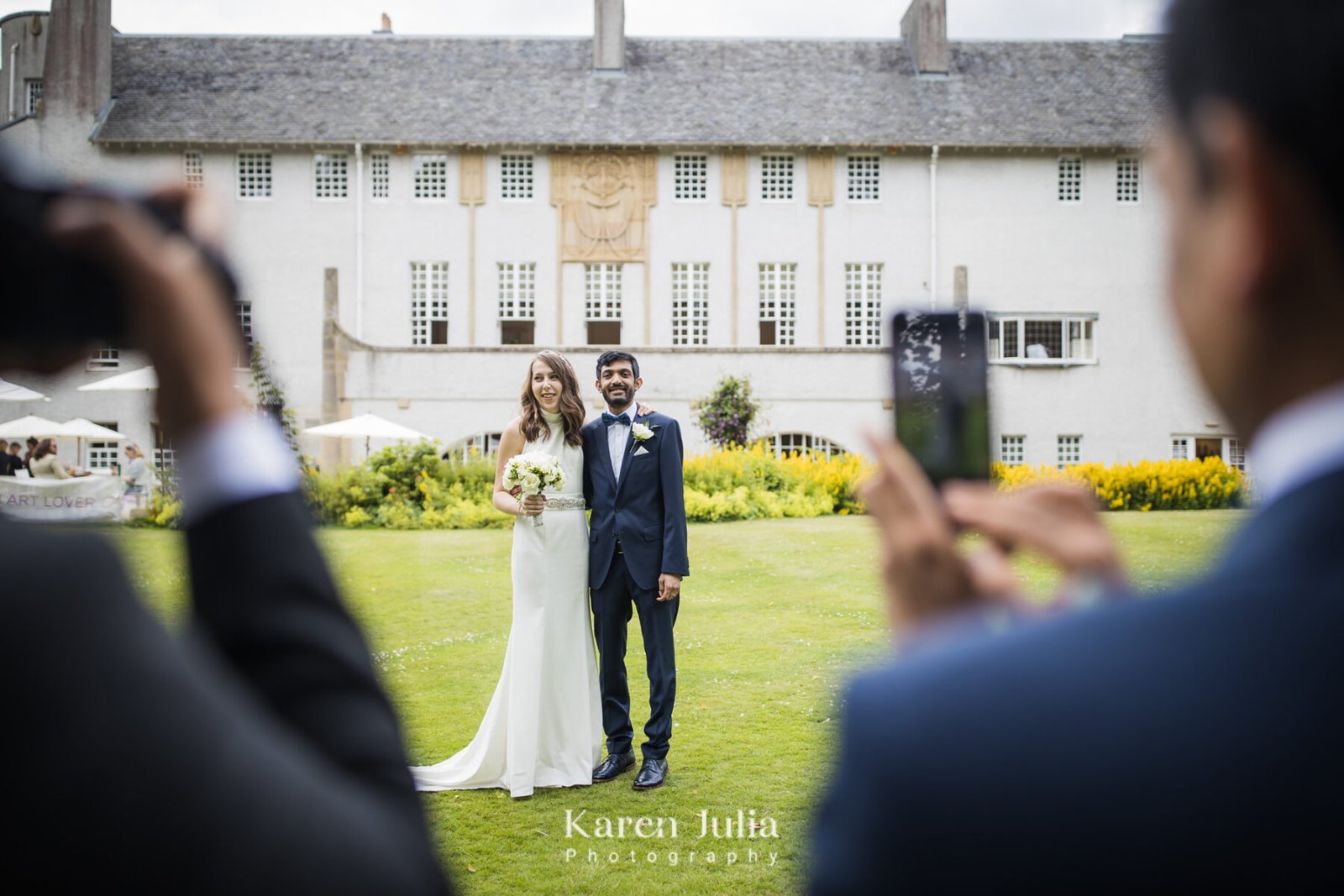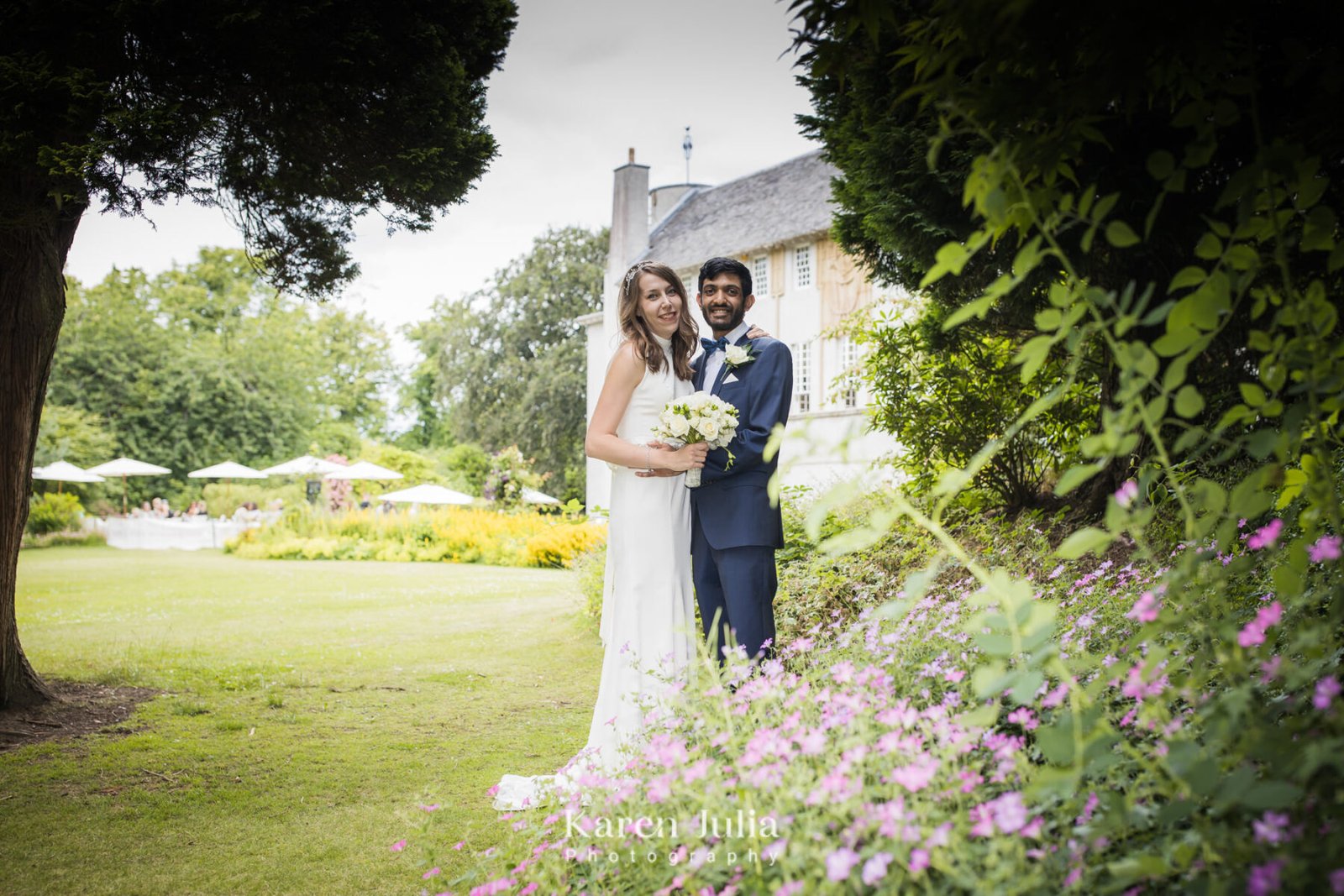 Most of the park surrounding House for an art Lover is lush greenery, but I spotted a burst of colour and decided to use this to frame the couple.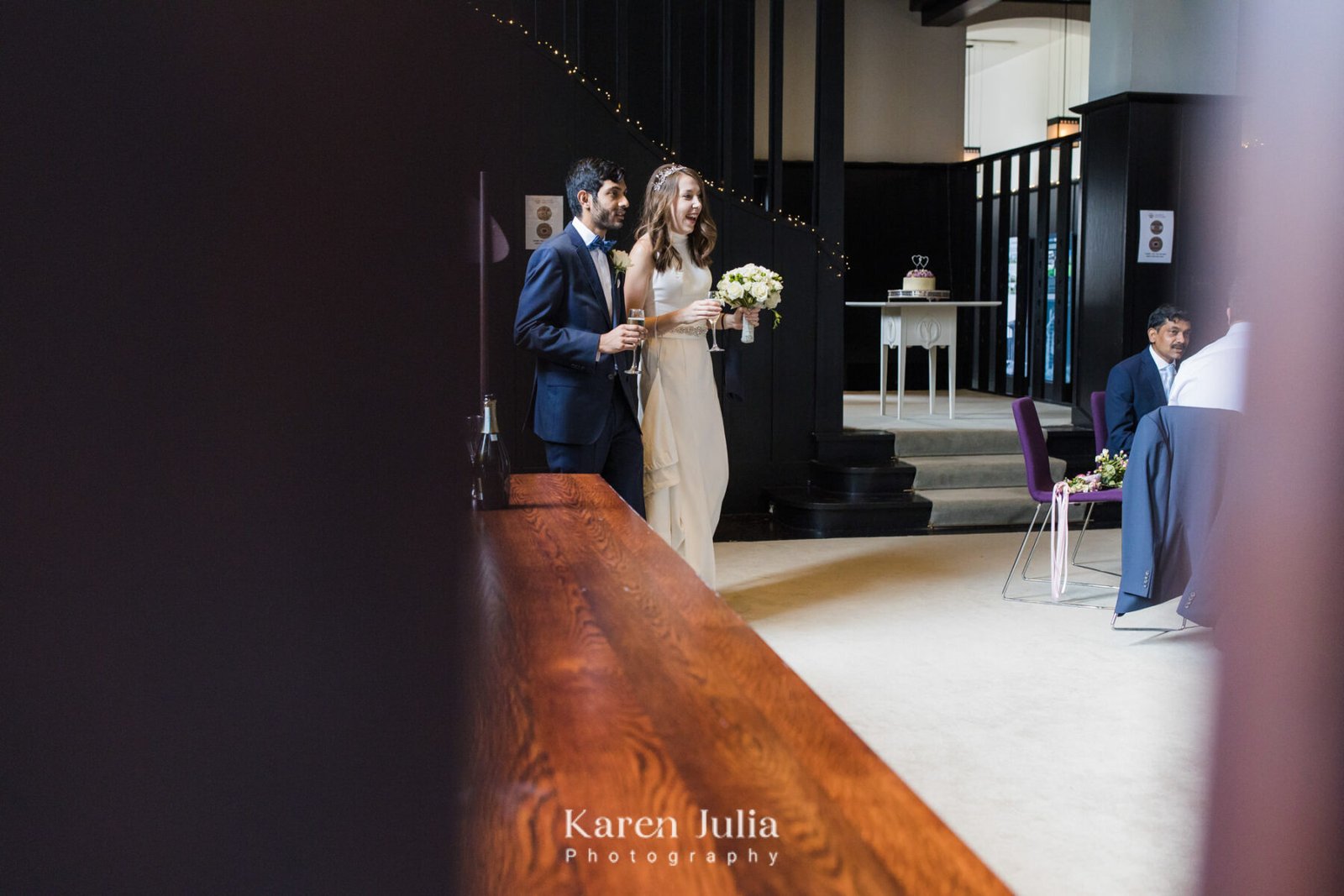 The couple enters their drinks reception together and spends time chatting with guests before the bride changes her dress and we have our second photo session of the day.
With this being a fusion wedding, the bride had an Indian dress to change into, so we headed back out to Bellahouston Park to get some more photos. The couple wanted photos with the elephant, so we stopped their before heading to one of the tree-lined walkways.
Couple Portraits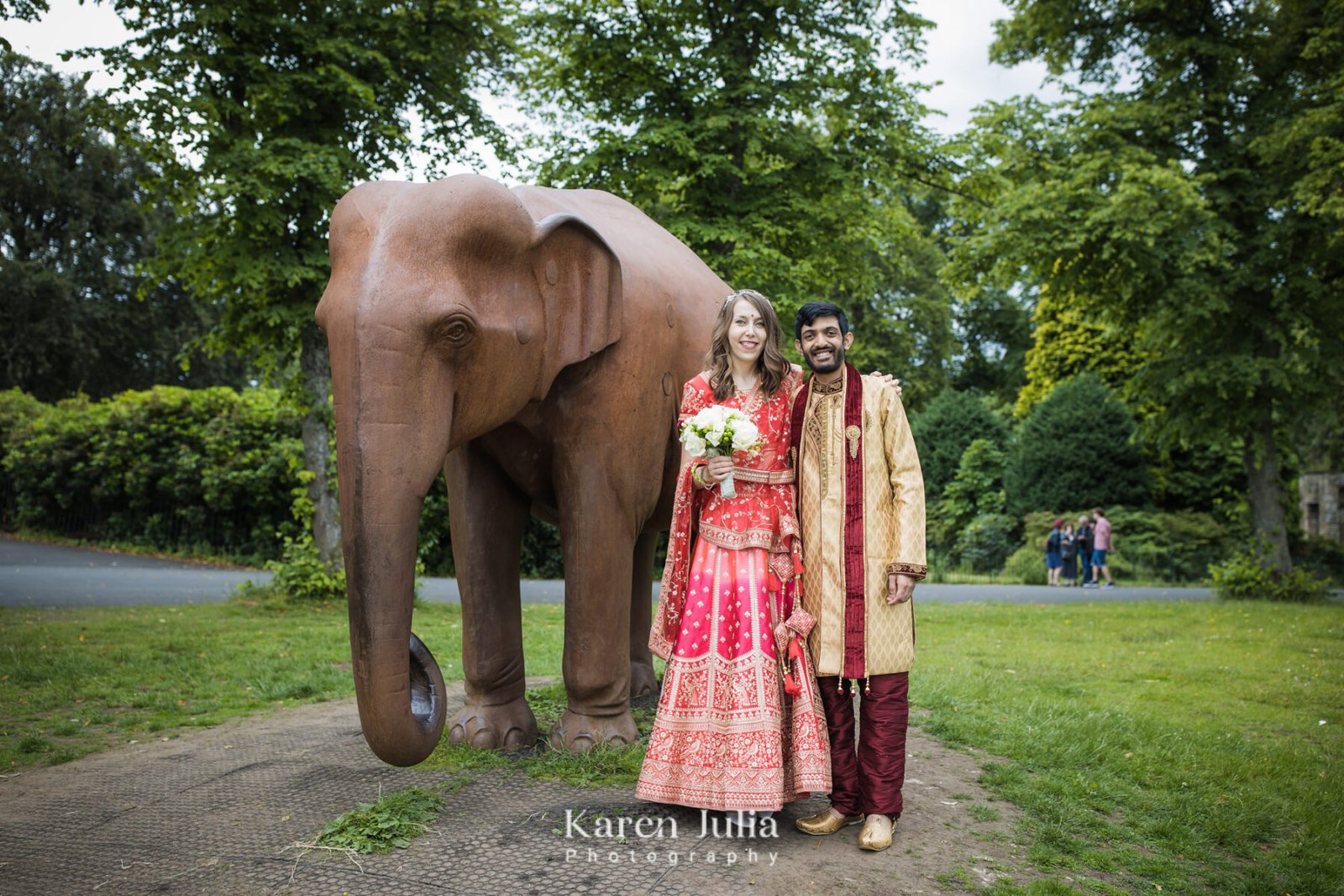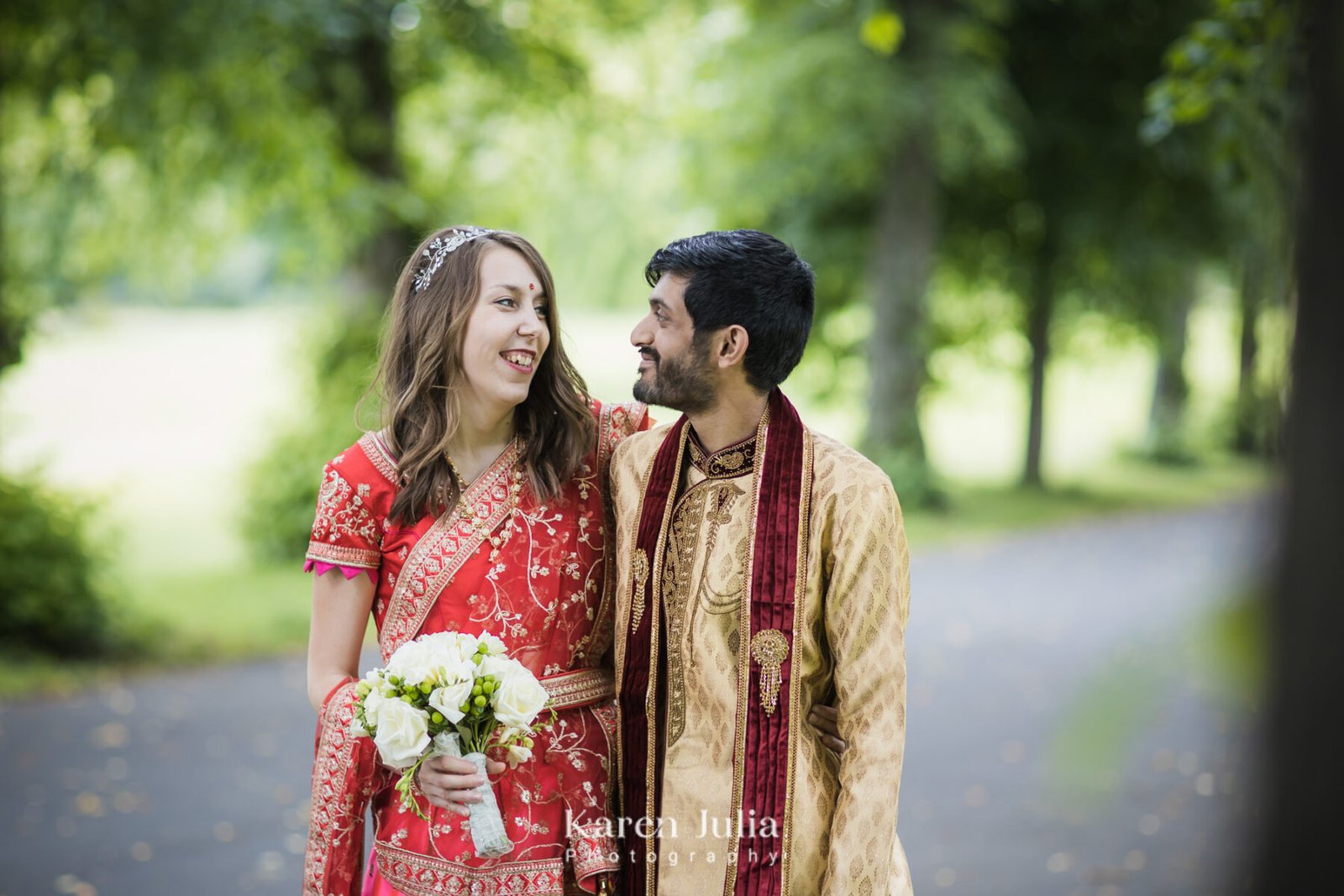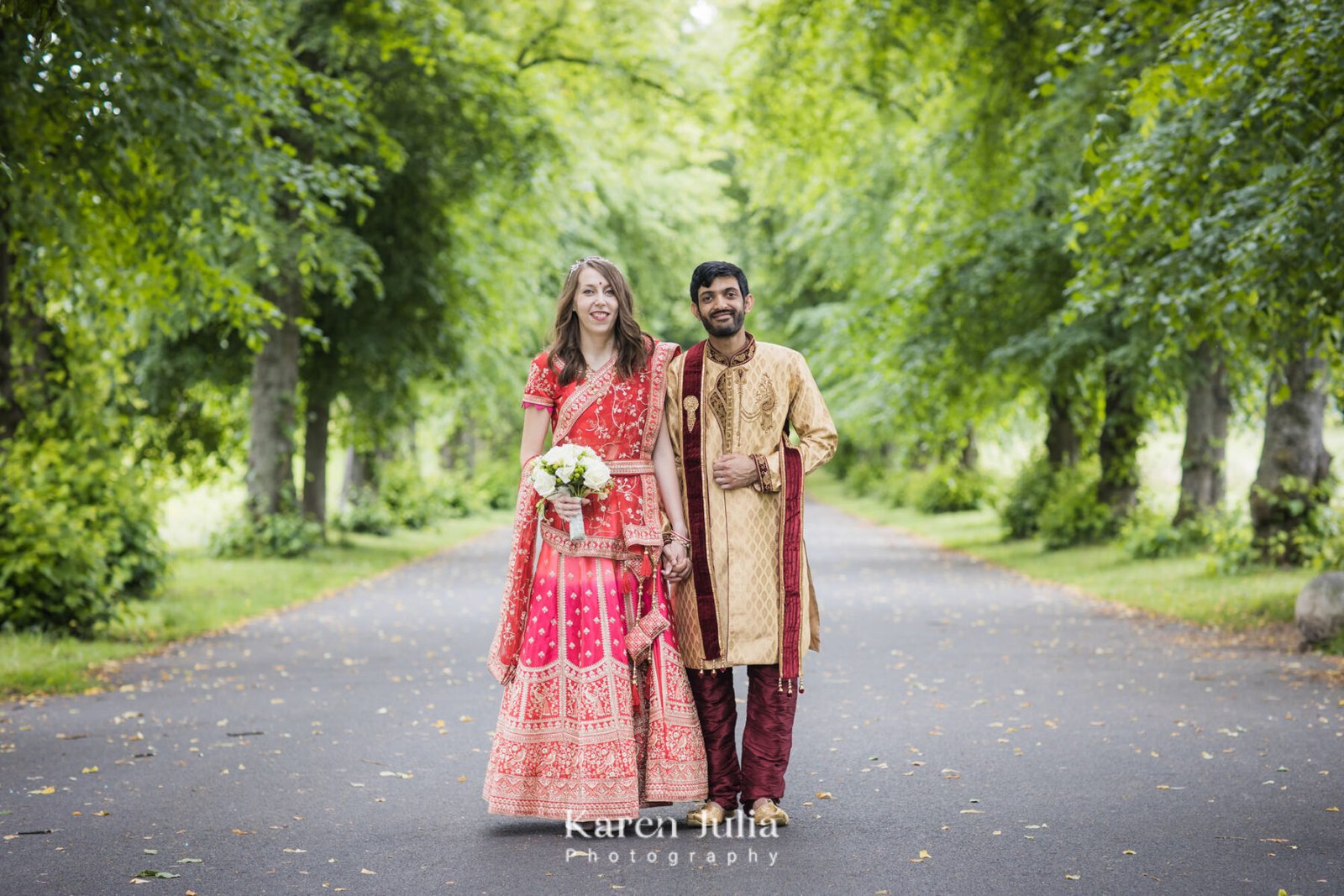 The tree-lined walkways in Bellahouston Park are perfect for framing both couple portraits and group portraits. Luckily the park was quite quiet, so we didn't have too many people in the background.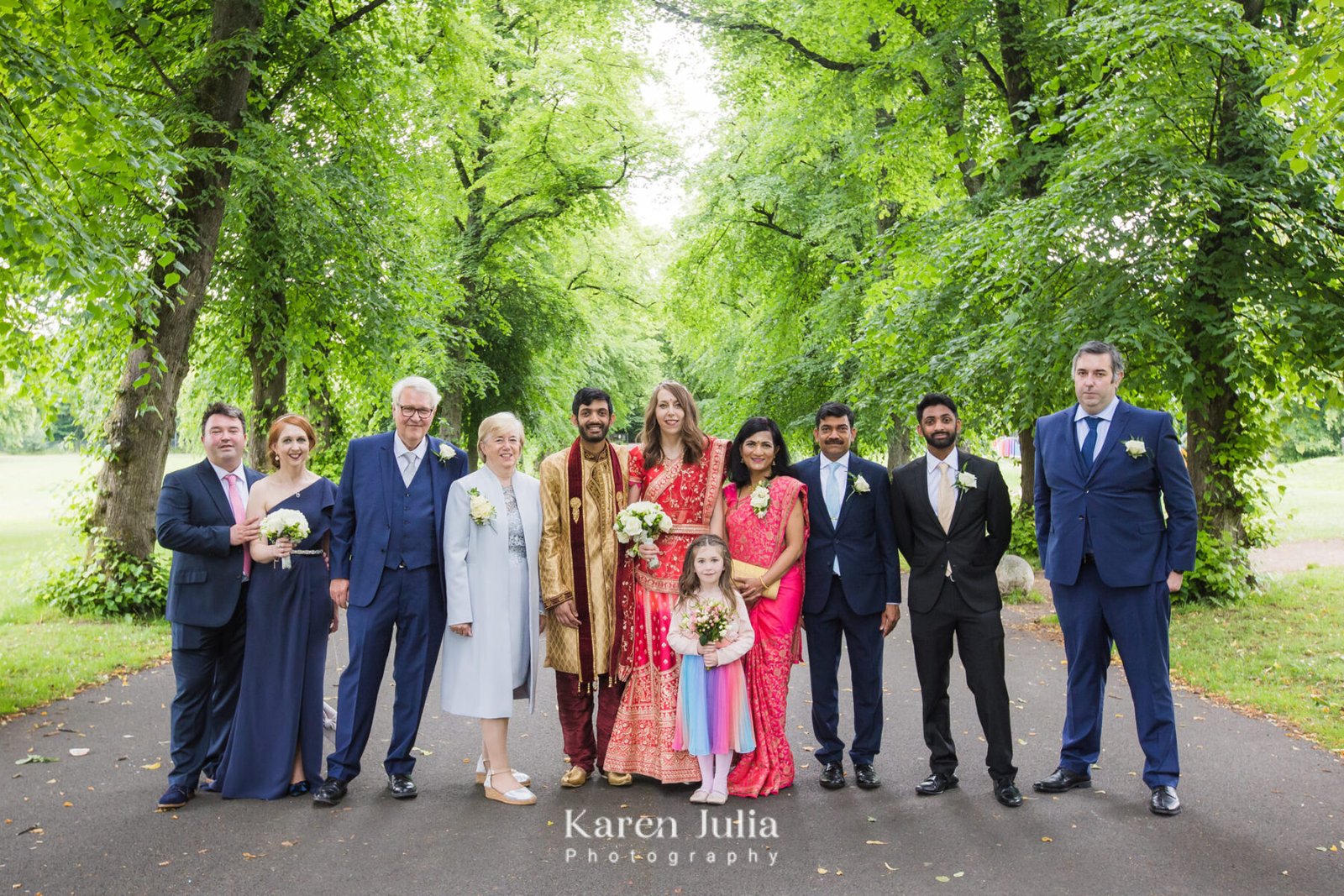 The couple loved this photo location so much, we headed back after the bride and groom had changed outfits again for round three!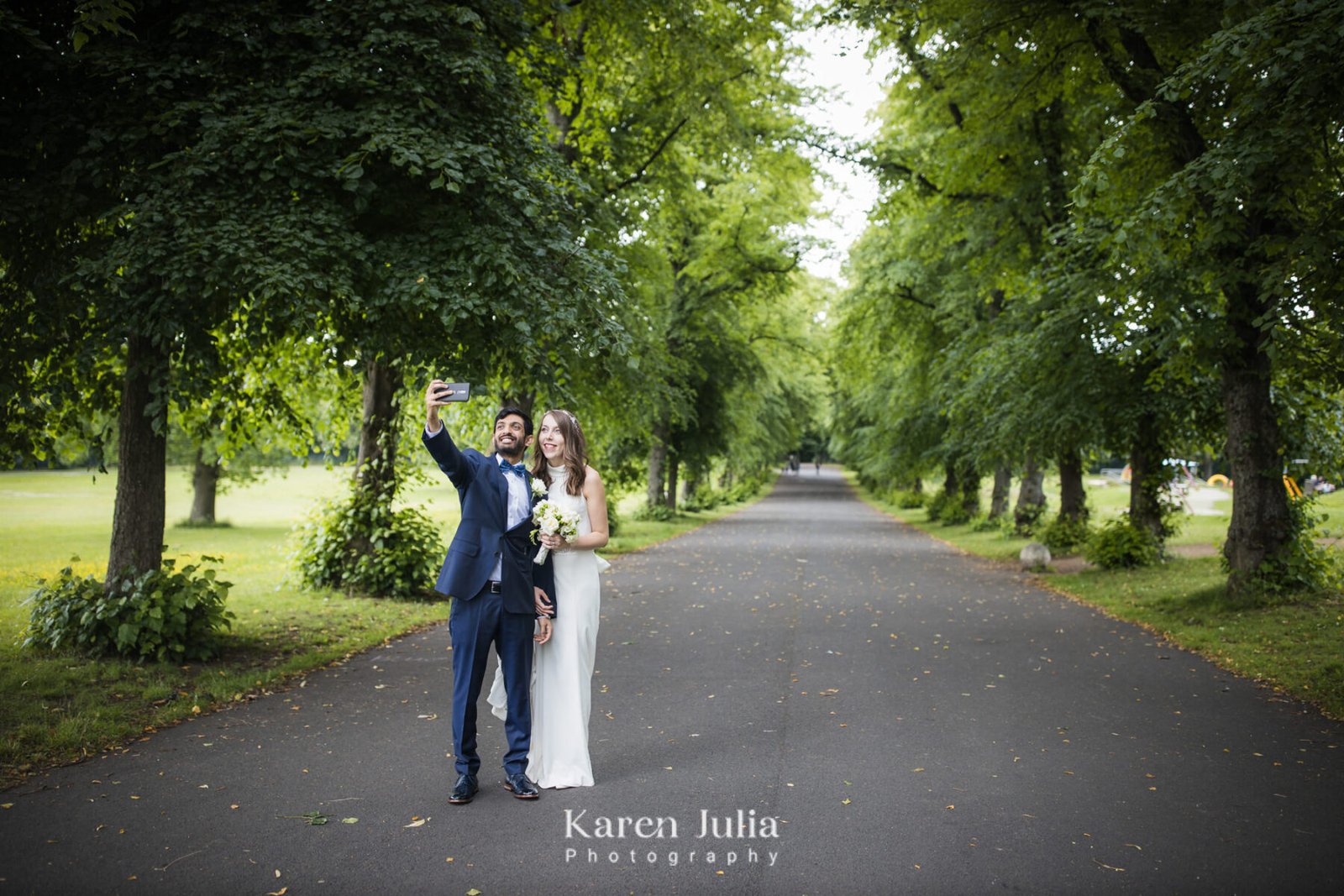 Time for a quick hashtag-married selfie before the wedding breakfast.
Wedding Photography Package
This couple selected my 3-hour coverage 'wee wedding' package. For the 3 hours of coverage, they received 285 photos. There were more than normal for these guest numbers as we shot two versions of the group photos in different outfits.
House for an Art Lover wedding Photos
Are you getting married at House for an Art Lover? I'd love to work with you! Head over to my contact page to check my availability for your wedding photography, or see more of my work over on my wedding photography portfolio page.