A Manchester Cathedral & Manchester Midland Wedding on a sunny day in July, with couple portraits outside Manchester Town Hall and the newly renovated Central Library.
Here's a selection of my favourite photos from the wedding at Manchester Cathedral. The Cathedral was having building work at the time of the wedding, but it still looked stunning.
Bridal Preparations at the Midland Hotel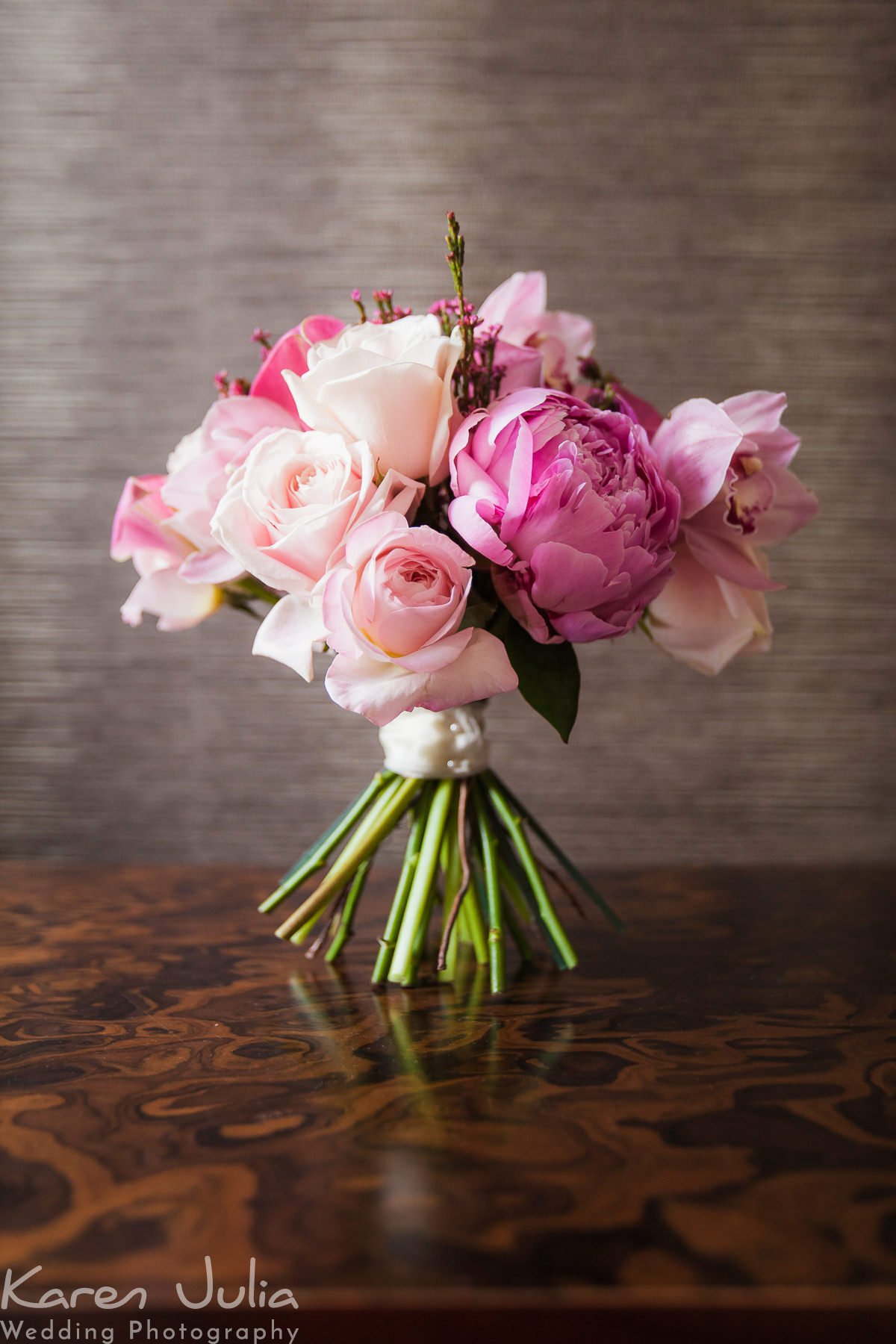 Bride Sarah spent the morning in the historic Manchester Midland hotel, where the couple were also having their wedding breakfast and evening reception. I met her there before the wedding ceremony to get some photos of details, including this gorgeous pink bouquet.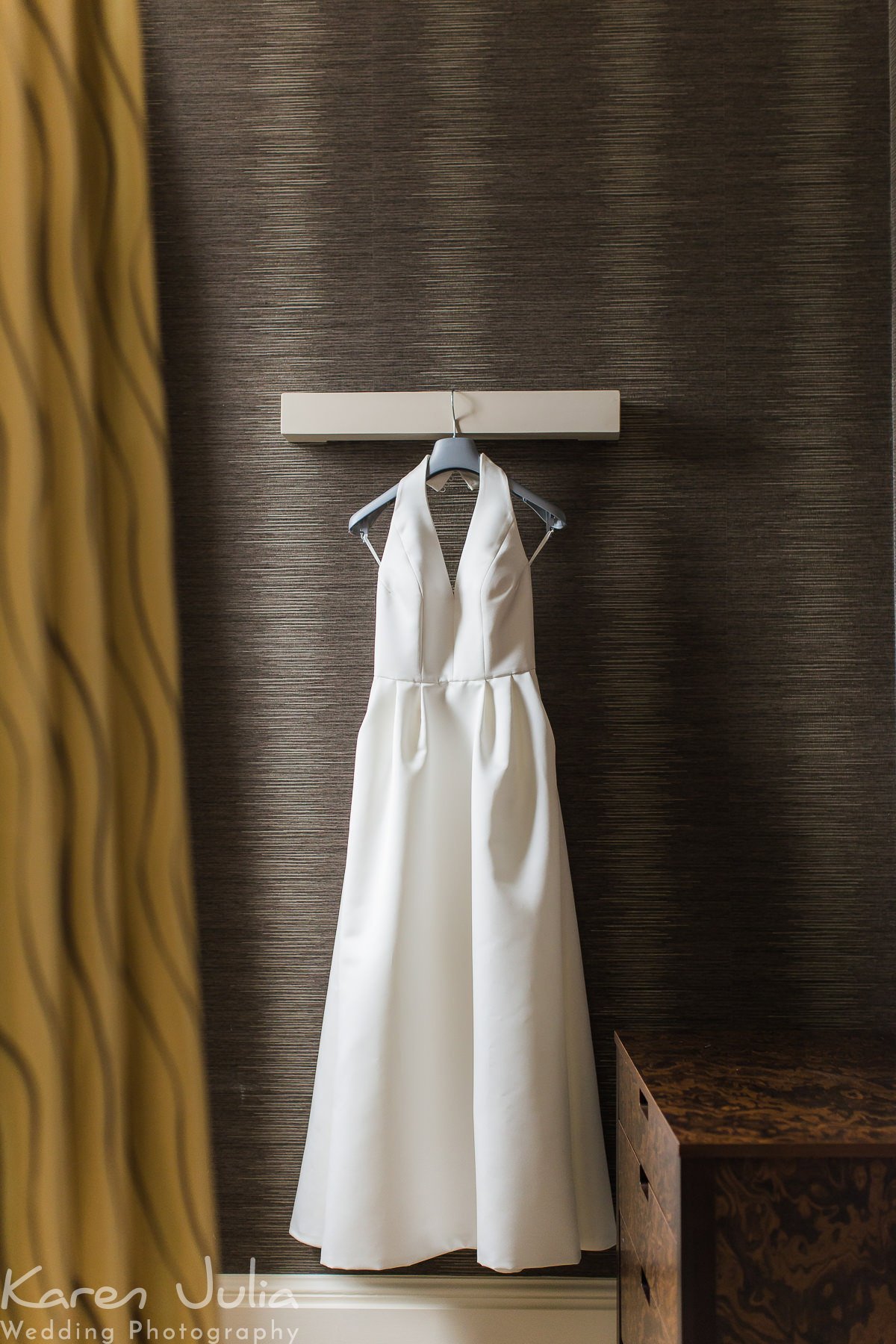 There's plenty of space in the suites at the Midland hotel, so it's a great space for photographing wedding dresses.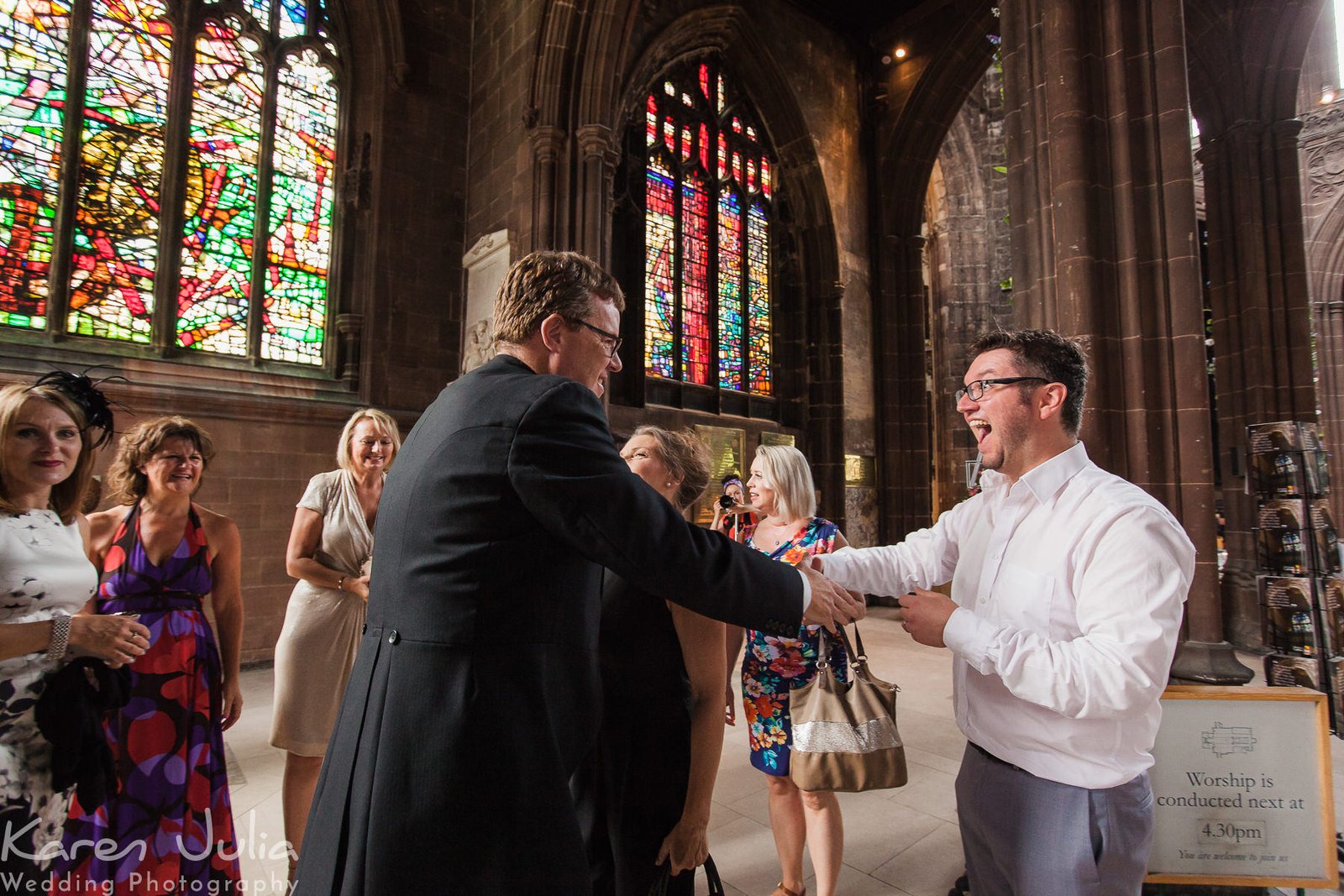 The groom greets guests as they arrive at Manchester Cathedral.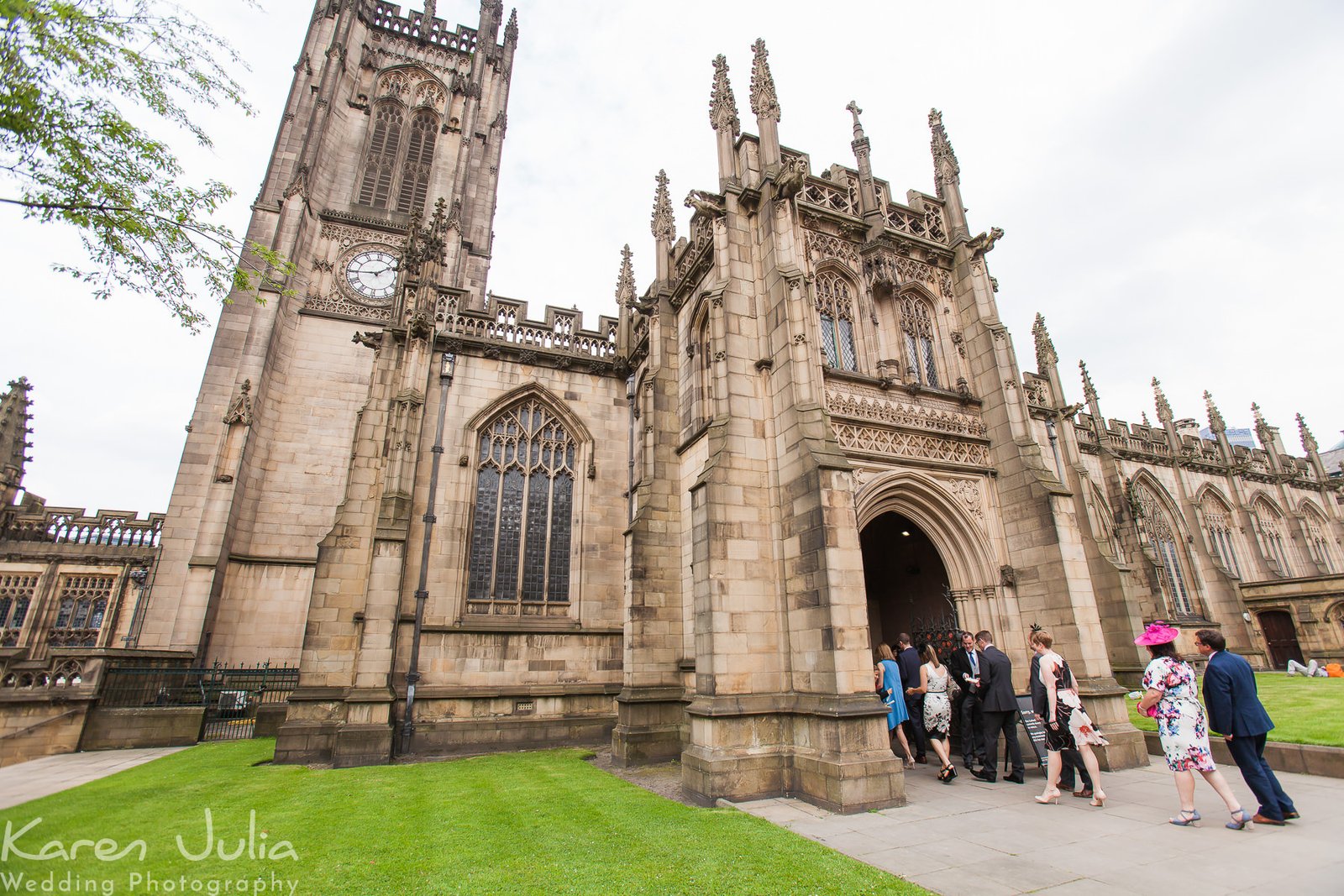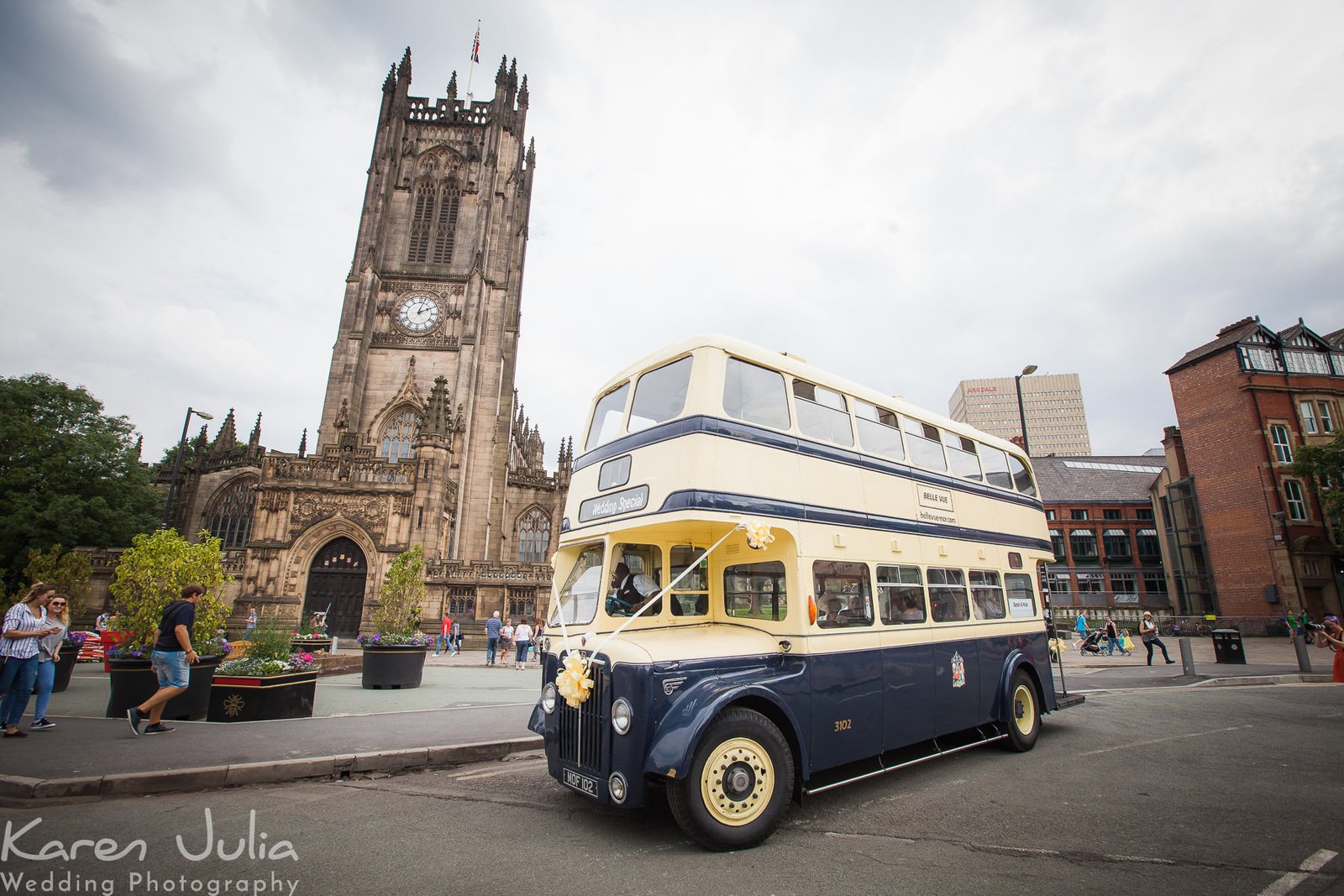 Bride Sarah arrives at Manchester Cathedral on a vintage bus decked out in ivory ribbons.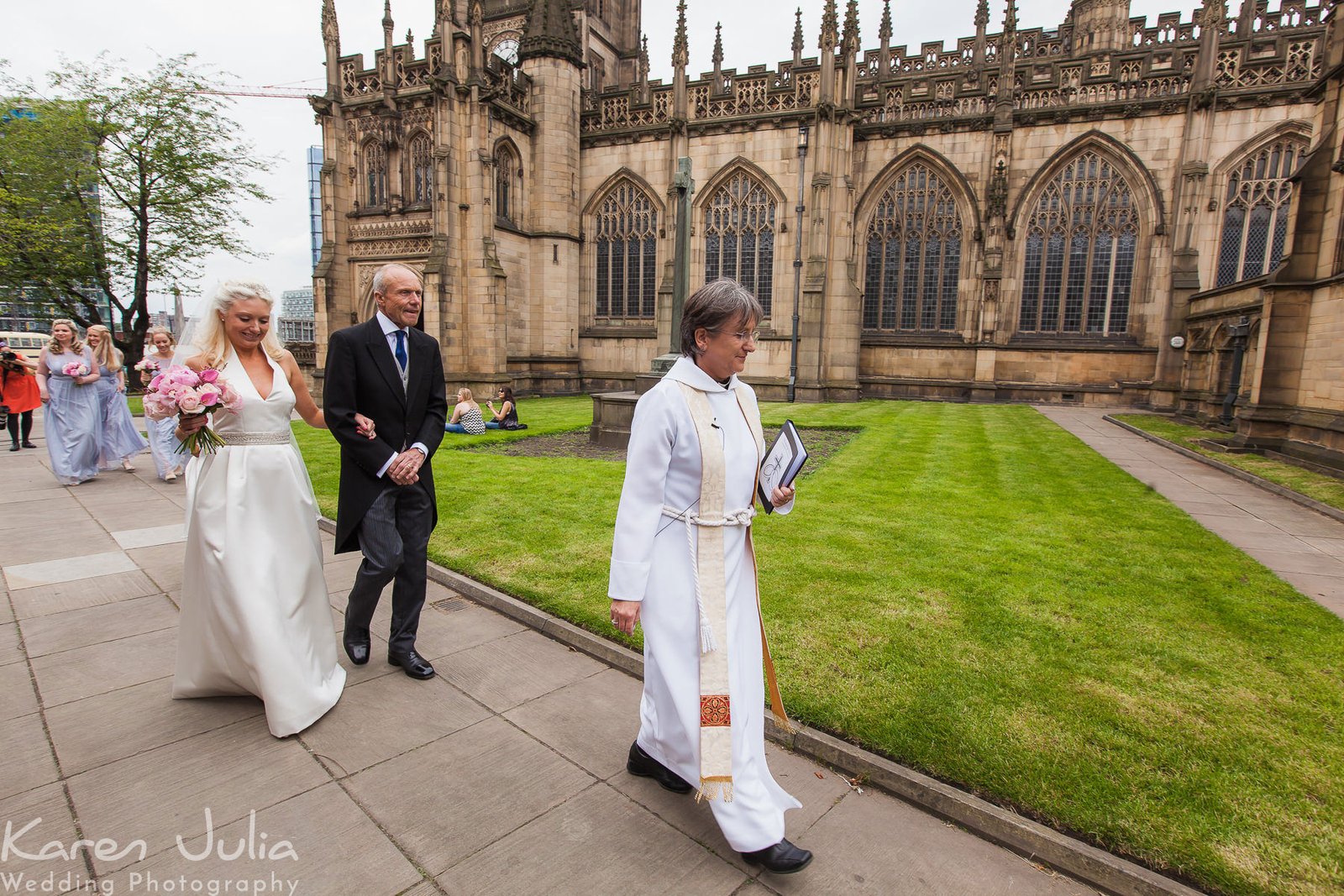 Manchester Cathedral Wedding Ceremony
Bride Sarah walks down the aisle to meet groom Nick.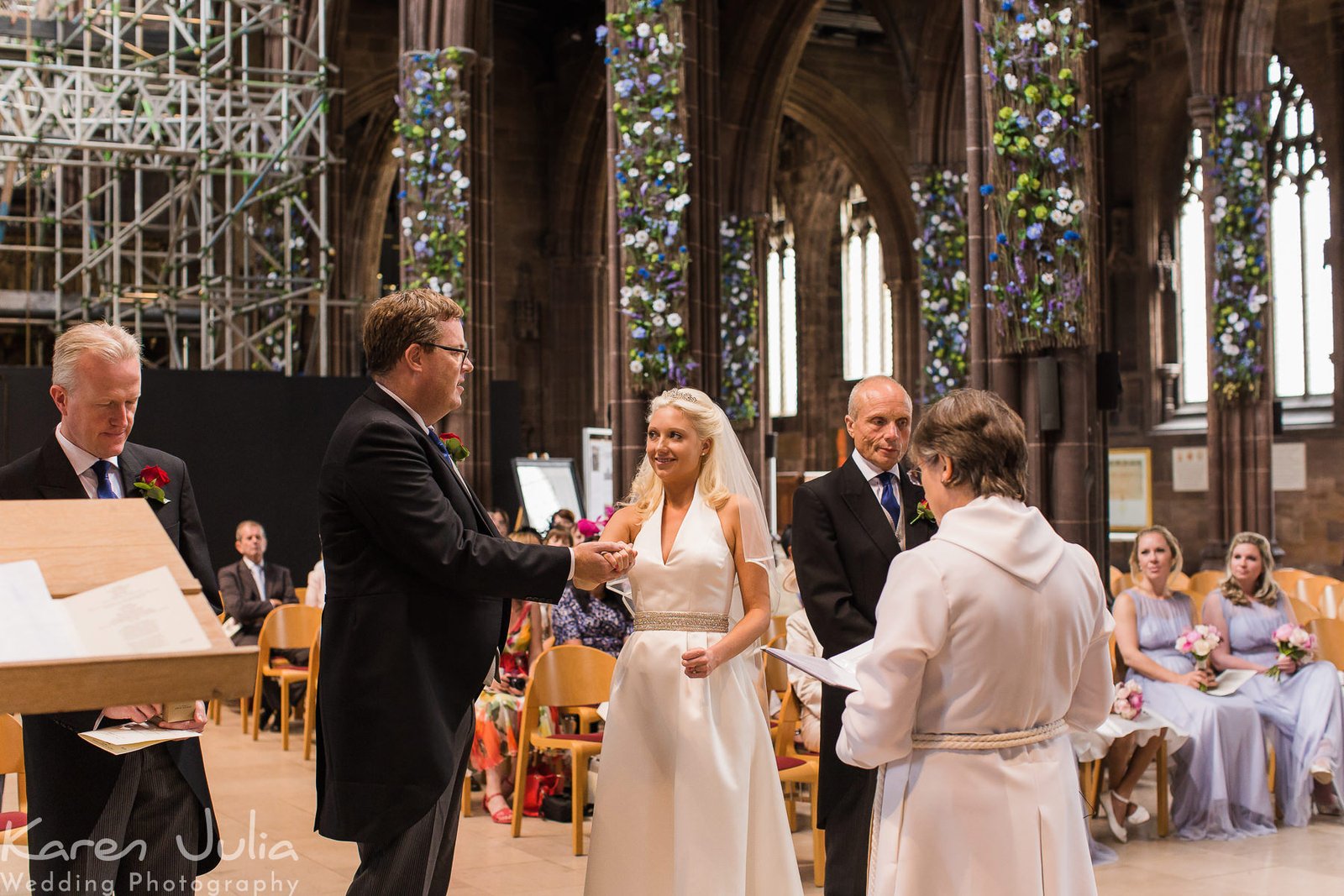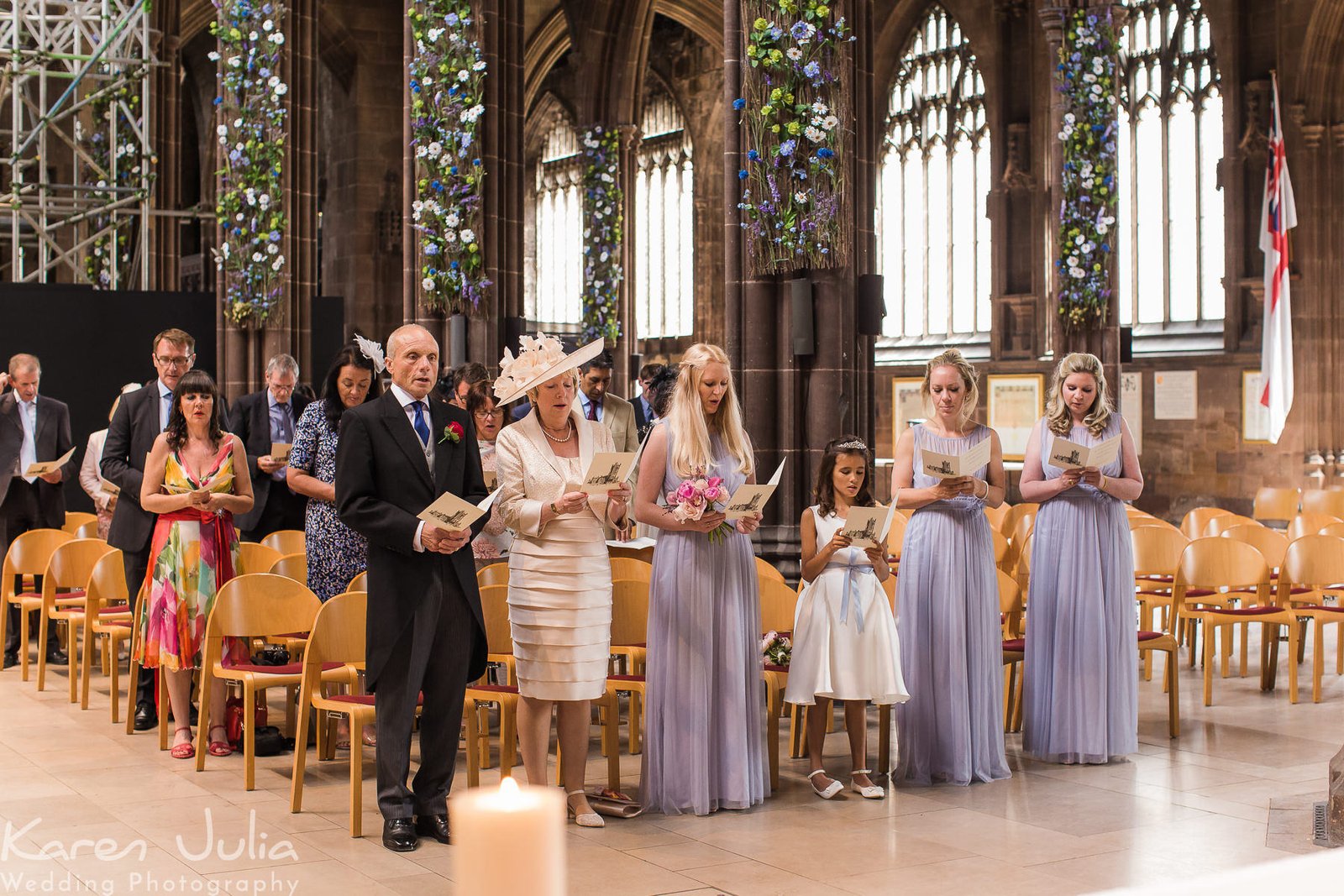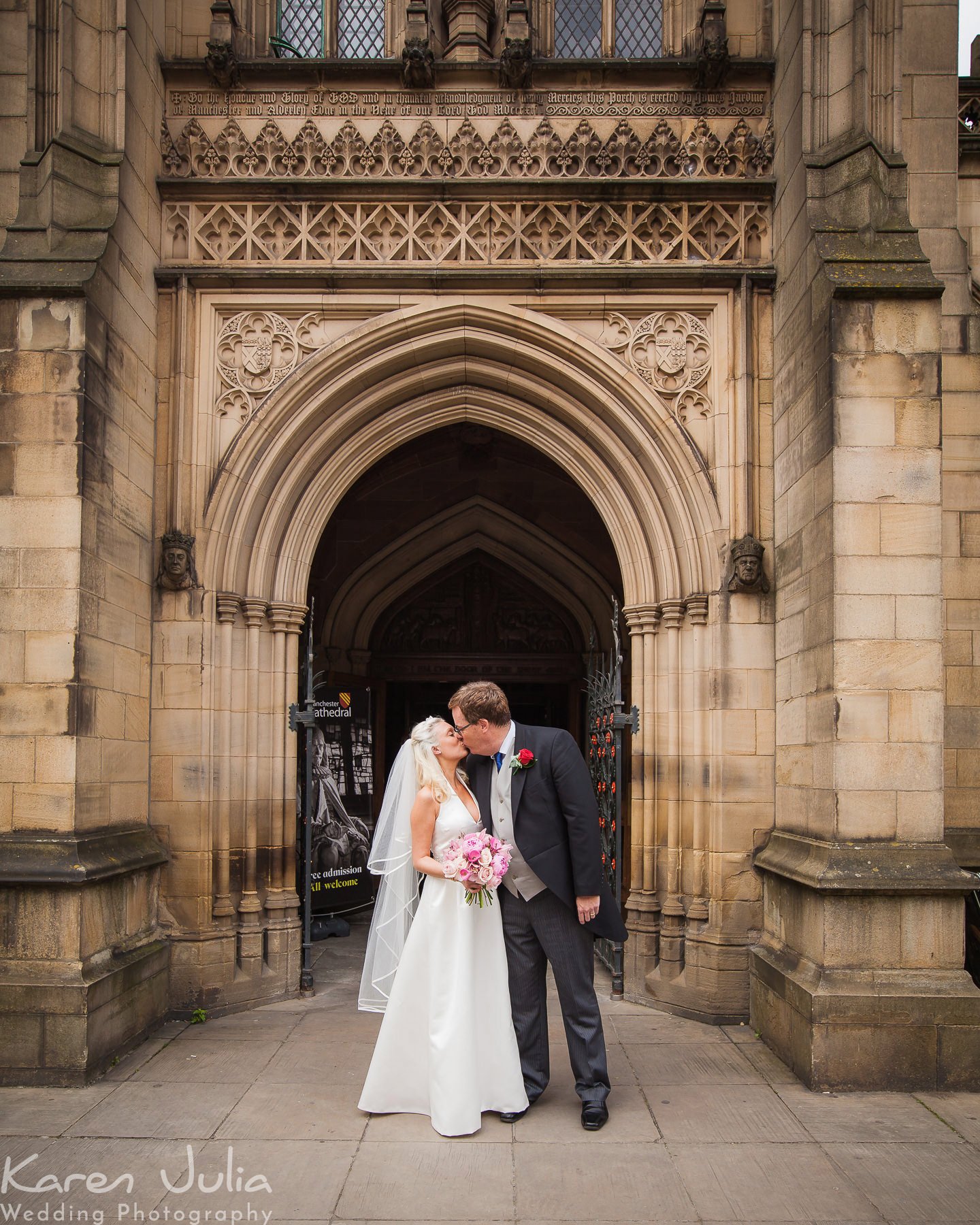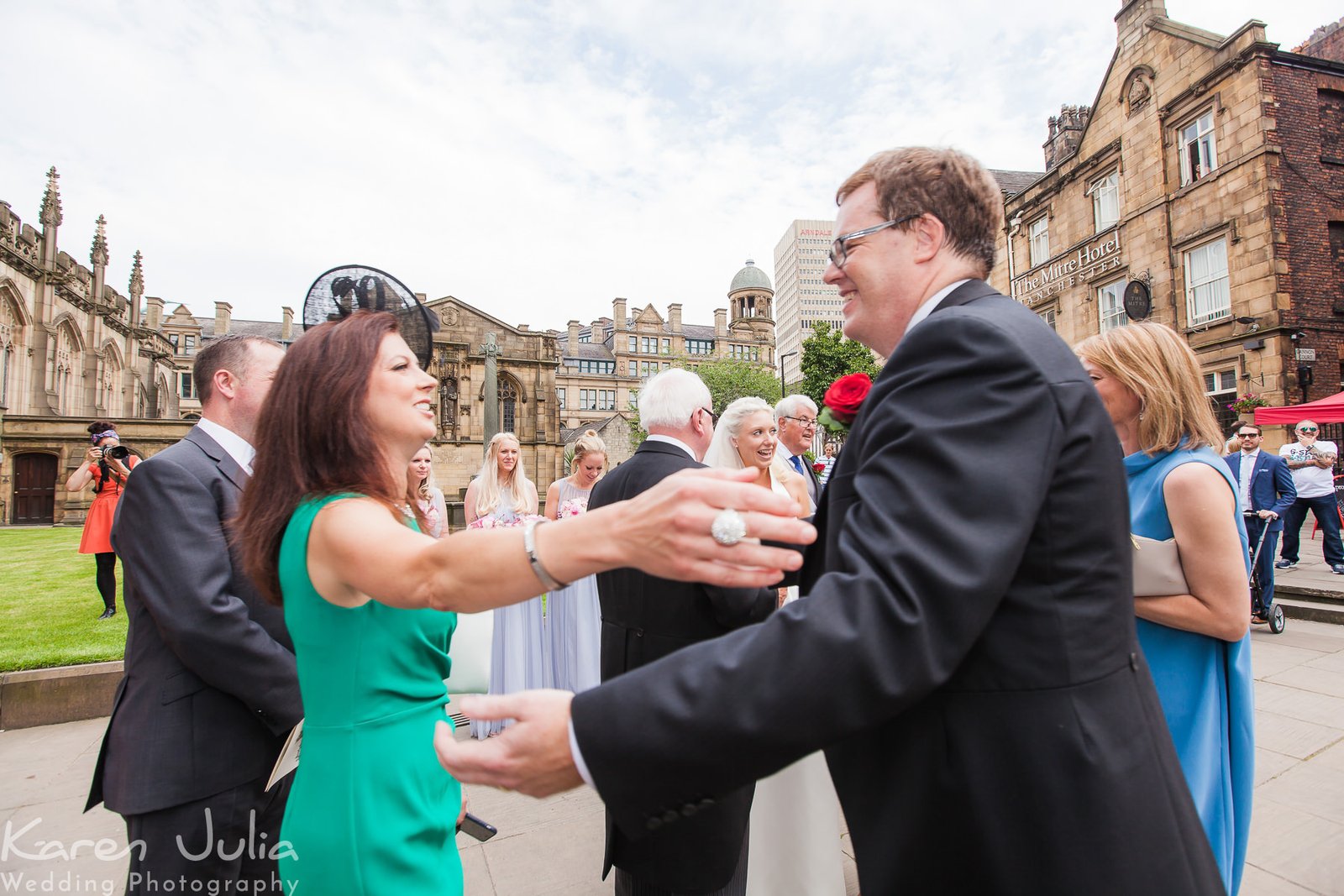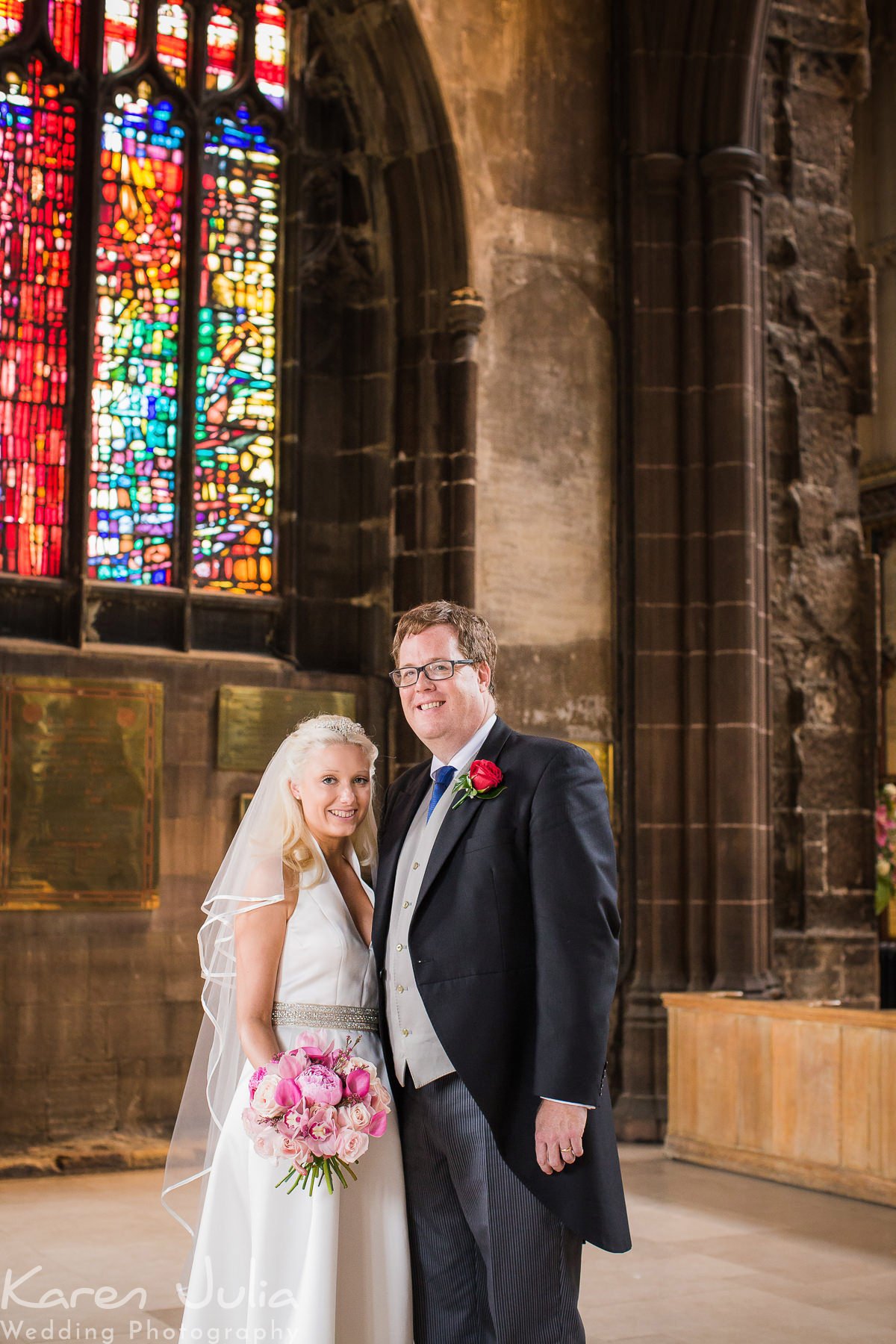 The stained glass windows provided a gorgeous colourful backdrop for a quick portrait of bride and groom.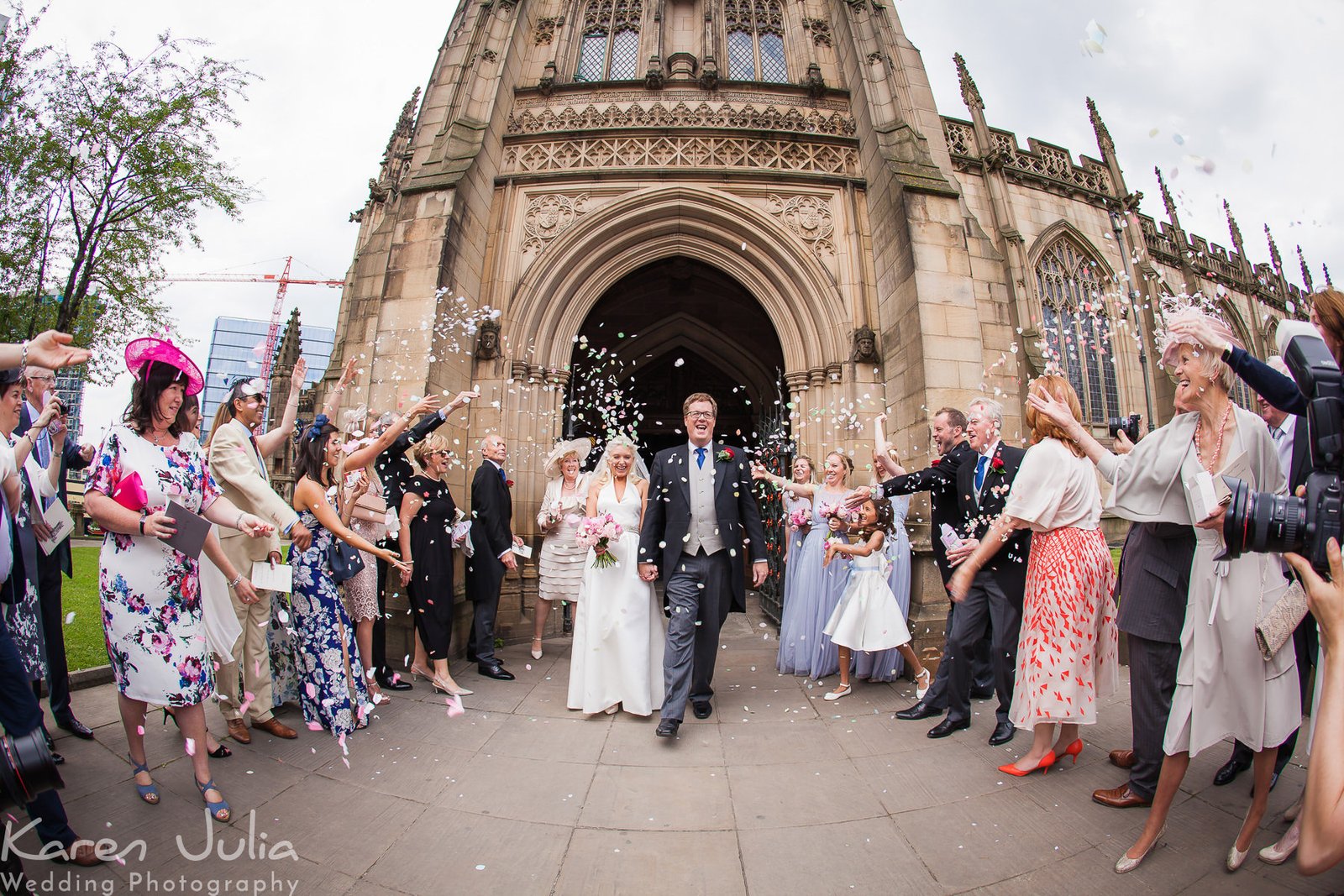 Guests throw confetti as Sarah & Nick exit the Cathedral.
We did do a sensible group photo of everyone, which was closely followed by a group shot selfie!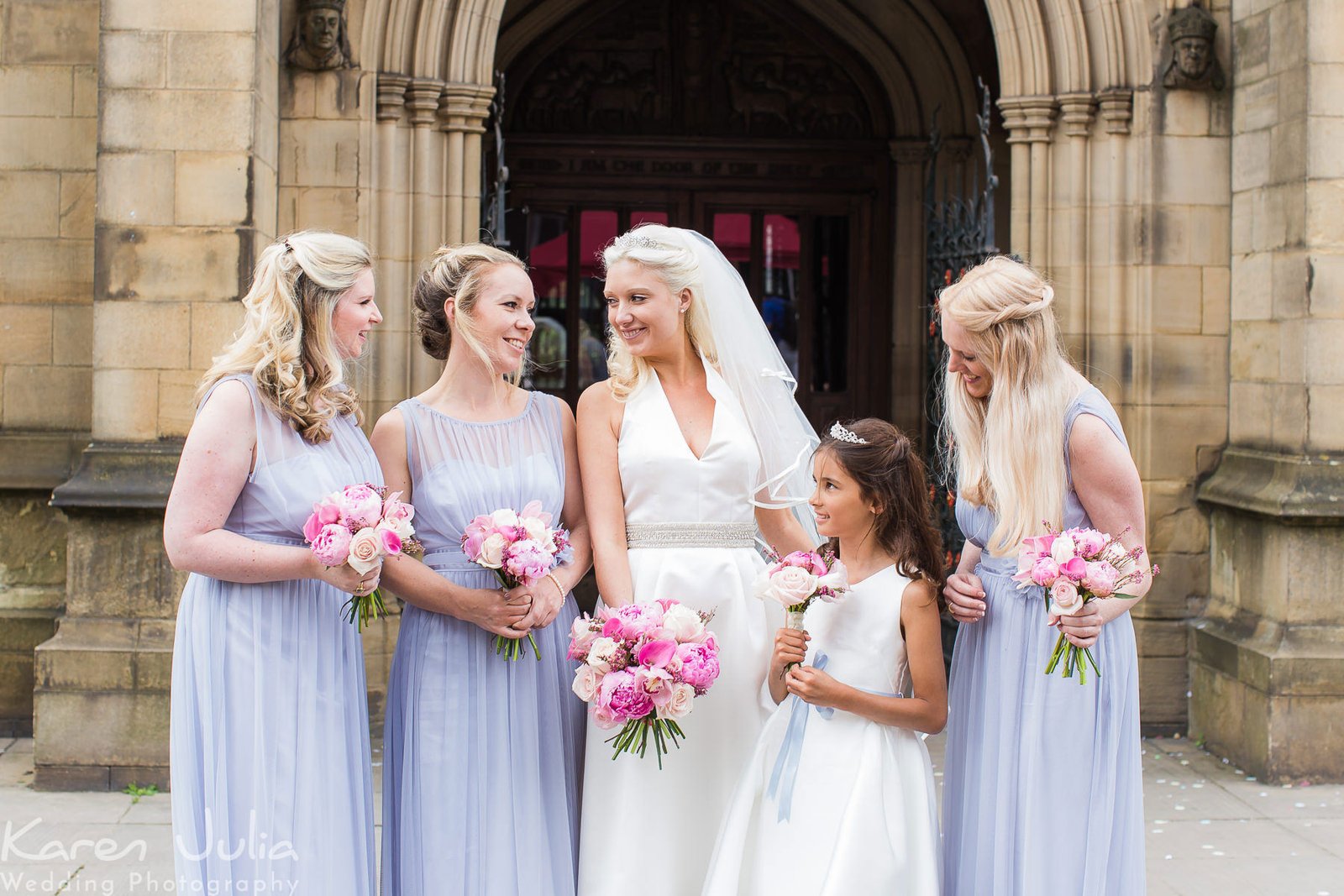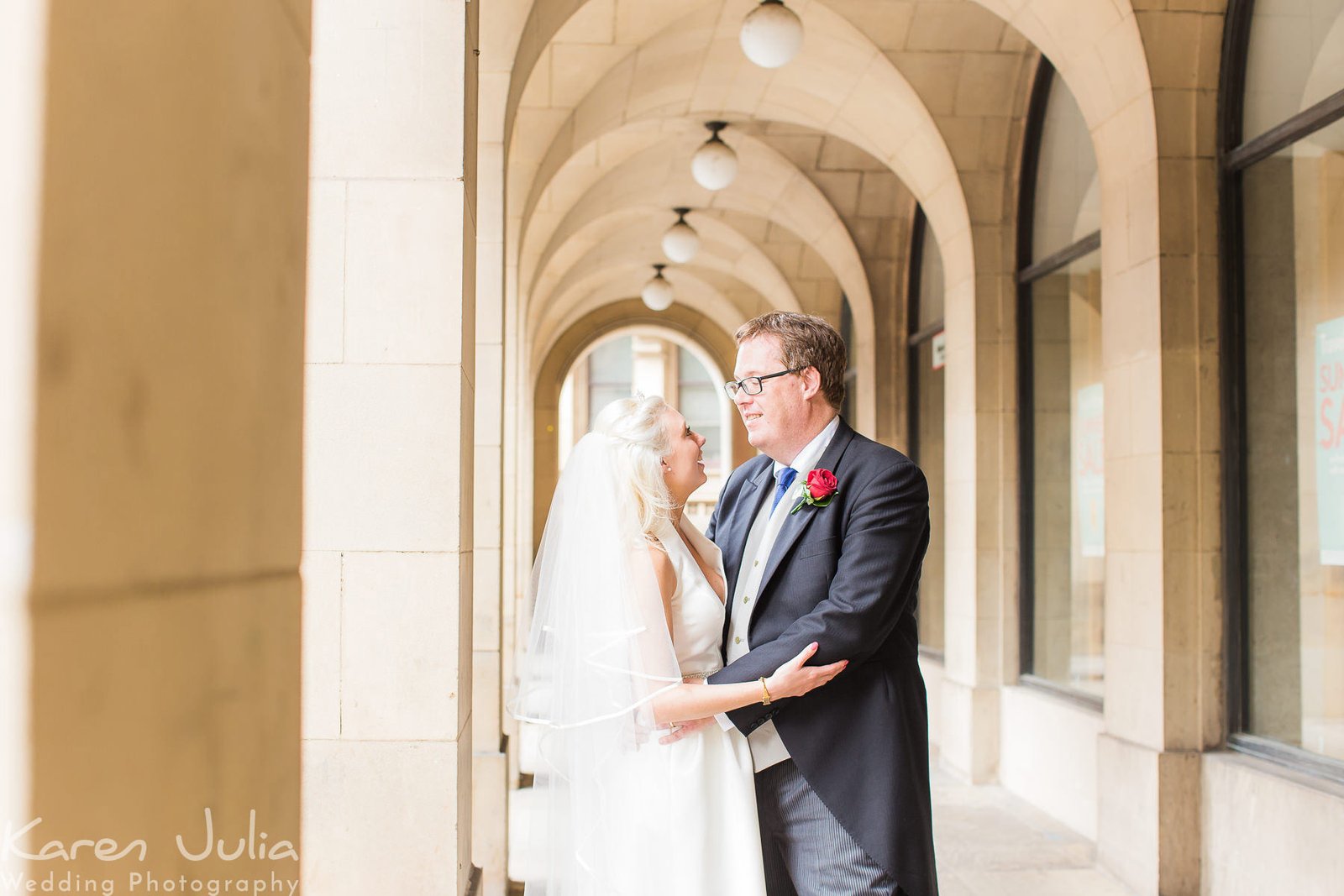 I love the stone archway at the ice of Manchester Town Hall, it's a great location for bride and groom portraits.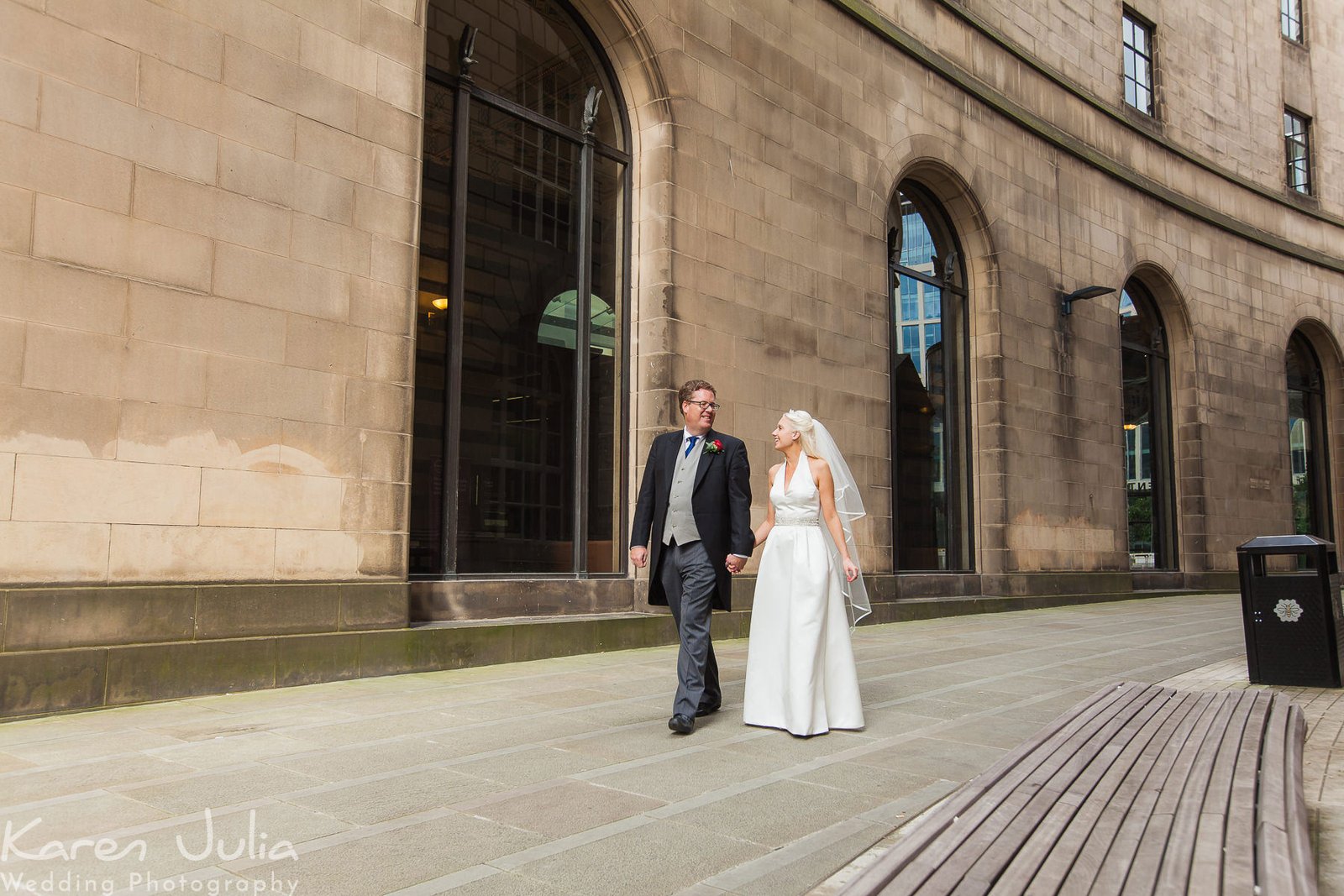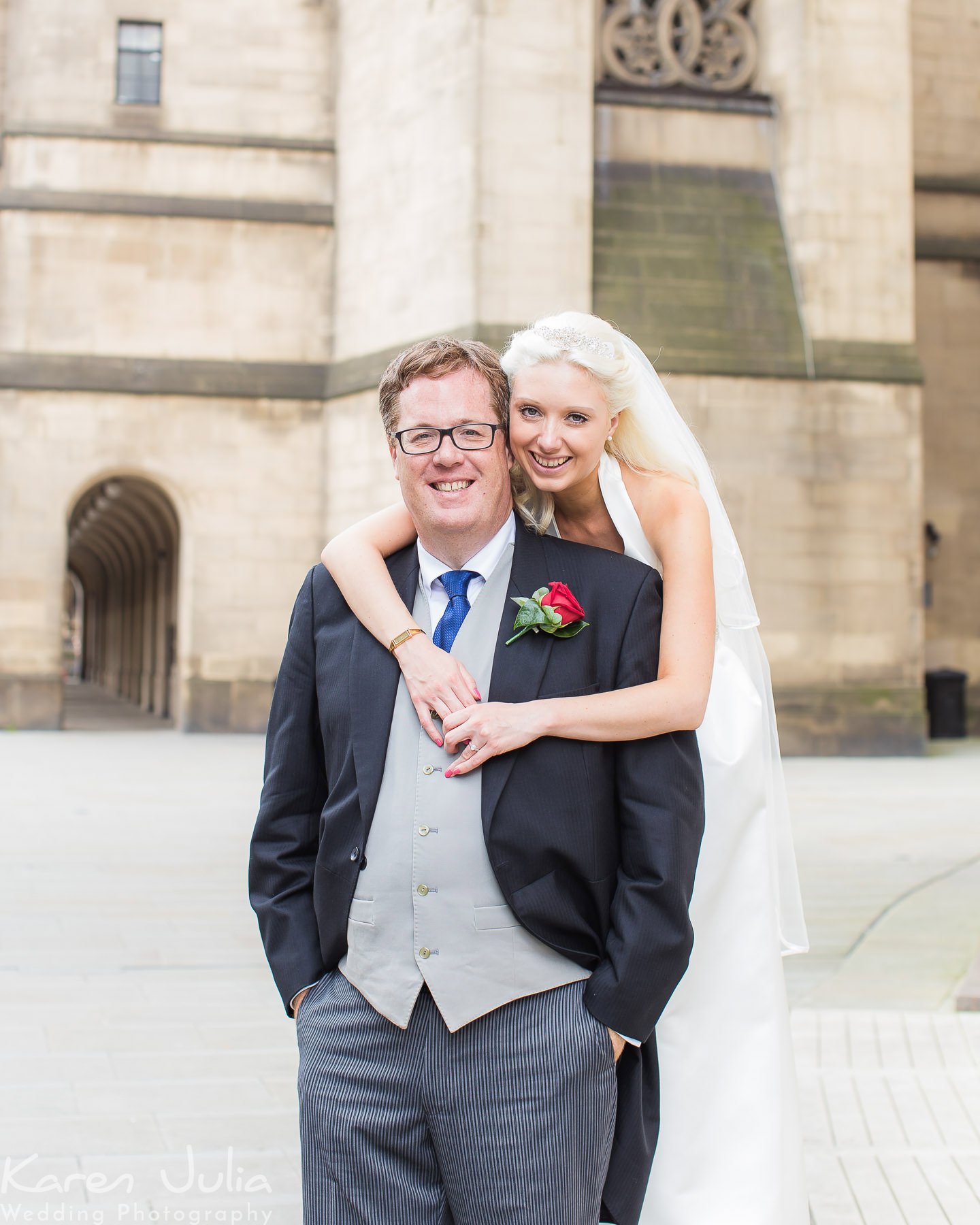 What height difference? Sarah stands on one of the benches outside the Central Library.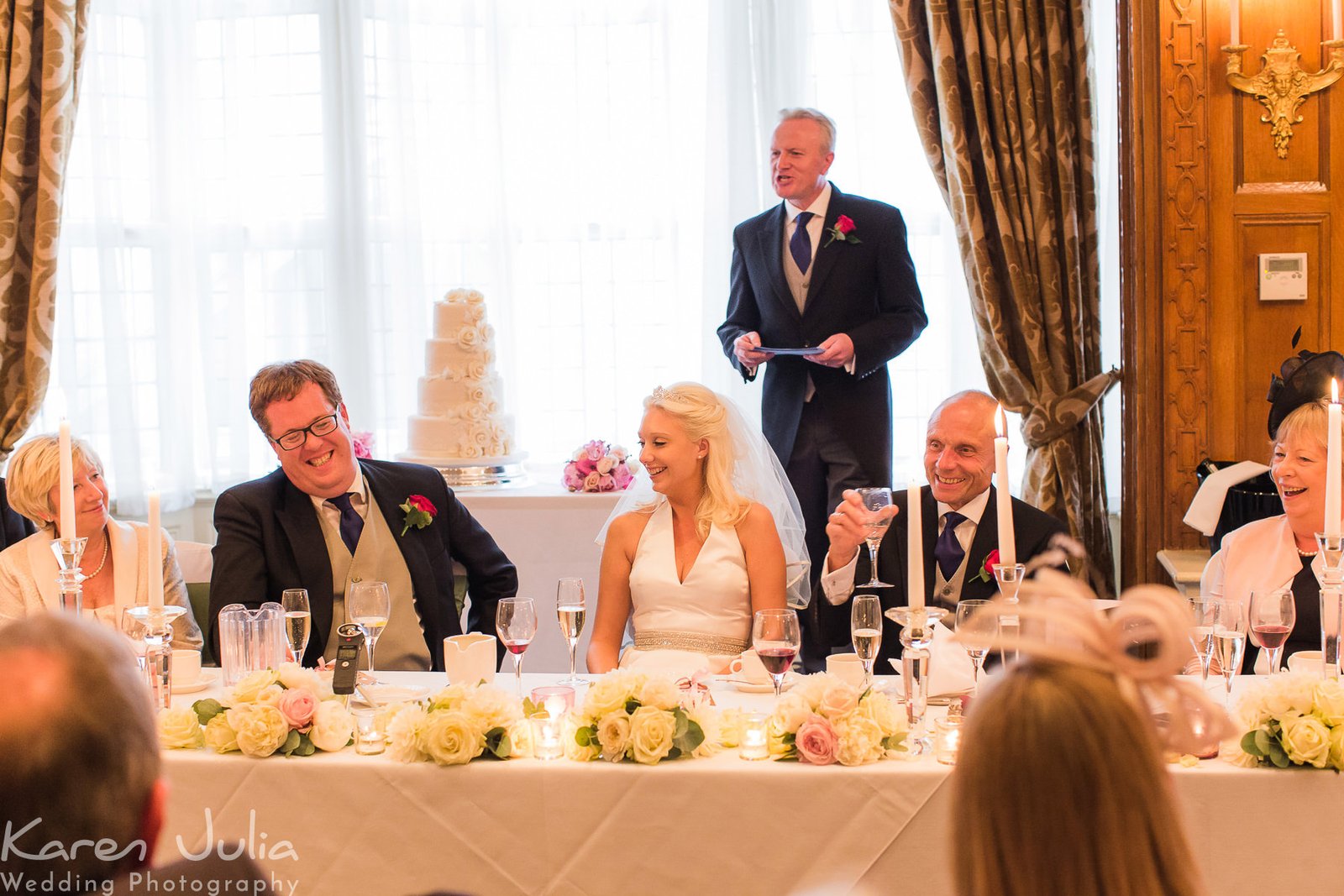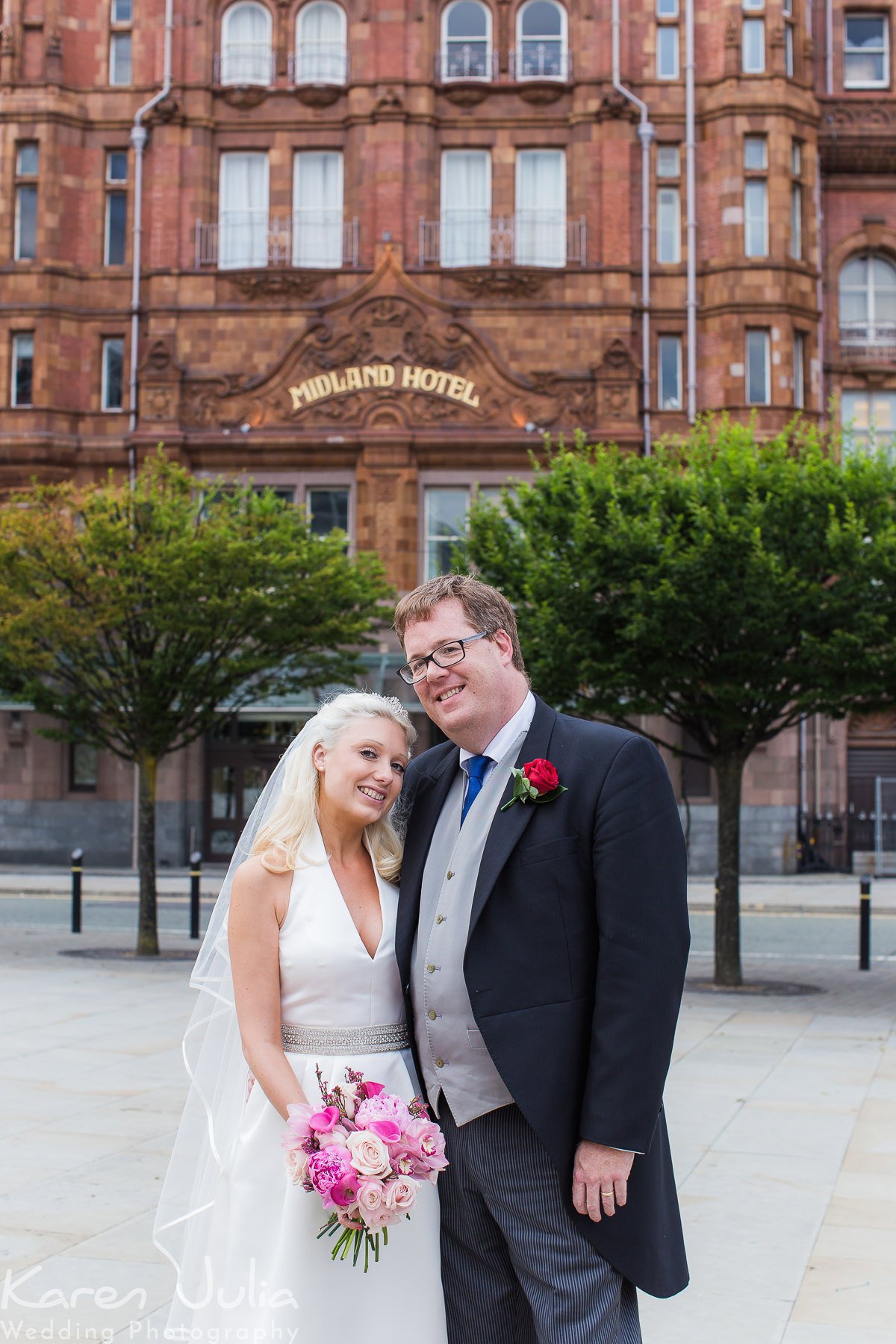 Wedding Reception at Manchester Midland Hotel