Geeky Rainy Castlefield Rooms Wedding Photography; An awesome wedding with ceremony at Manchester Town Hall and wedding reception at Castlefield Rooms.
The day started with wedding photographer Marie Wood meeting bride Nicola at home. I was meeting groom Rob in town, so Marie was the 2nd photographer for the morning. Nic's make-up & hair was being done by the ace Jodie Smith, check out her website here.
I have some tips for weddings in Castlefield over on my Castlefield Rooms Wedding Photography page.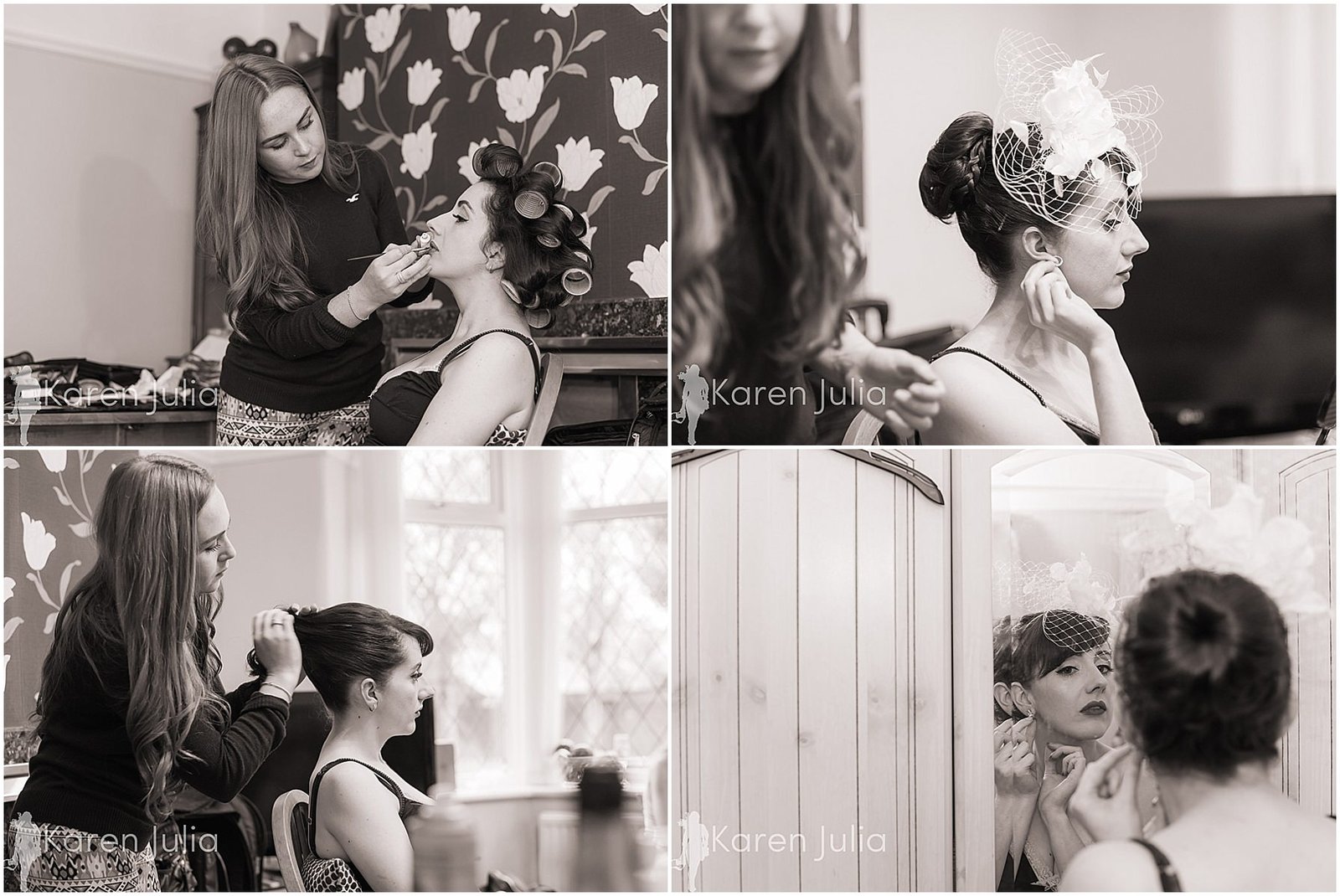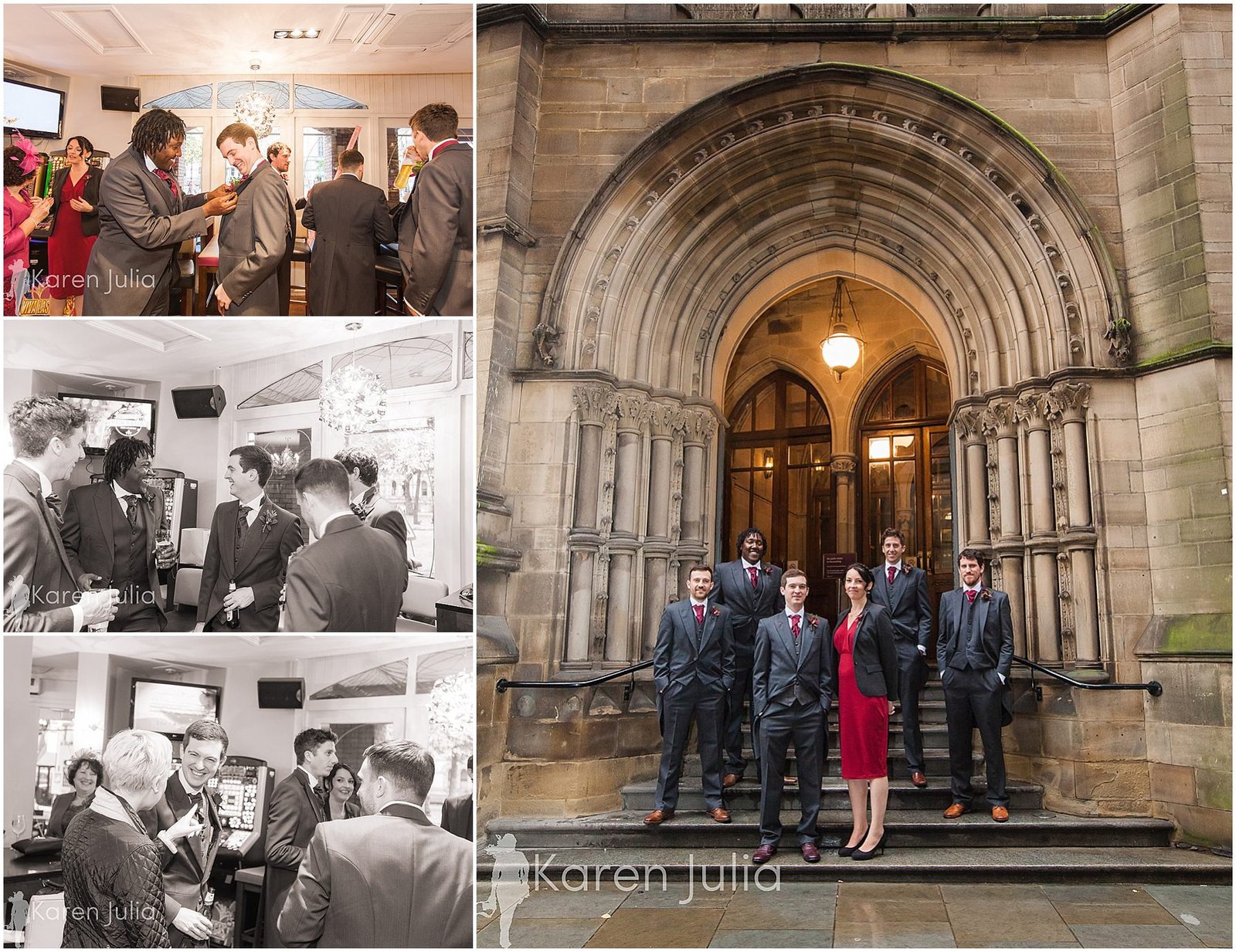 The string quartet warm up in Manchester Town Hall before guests arrive.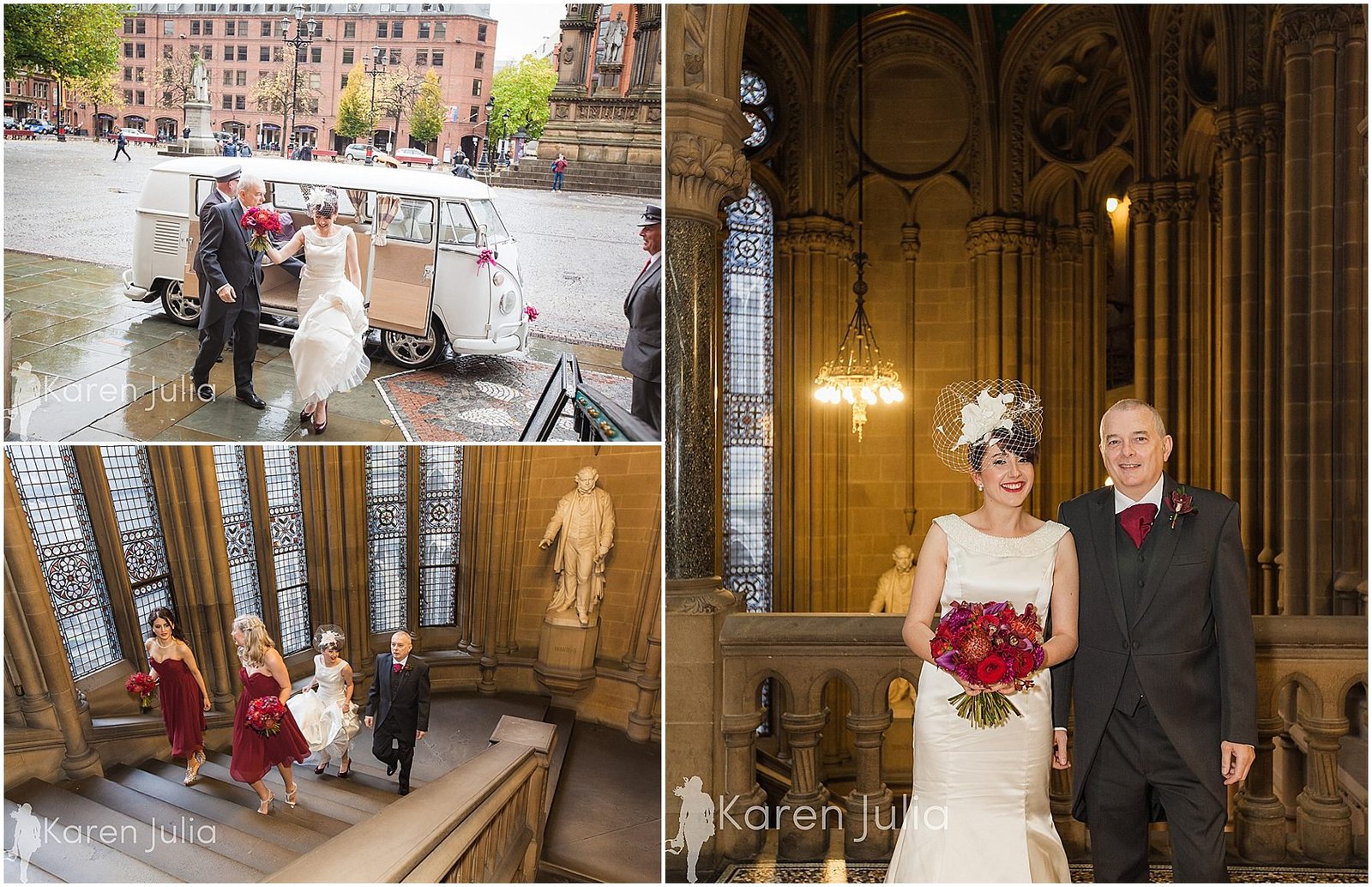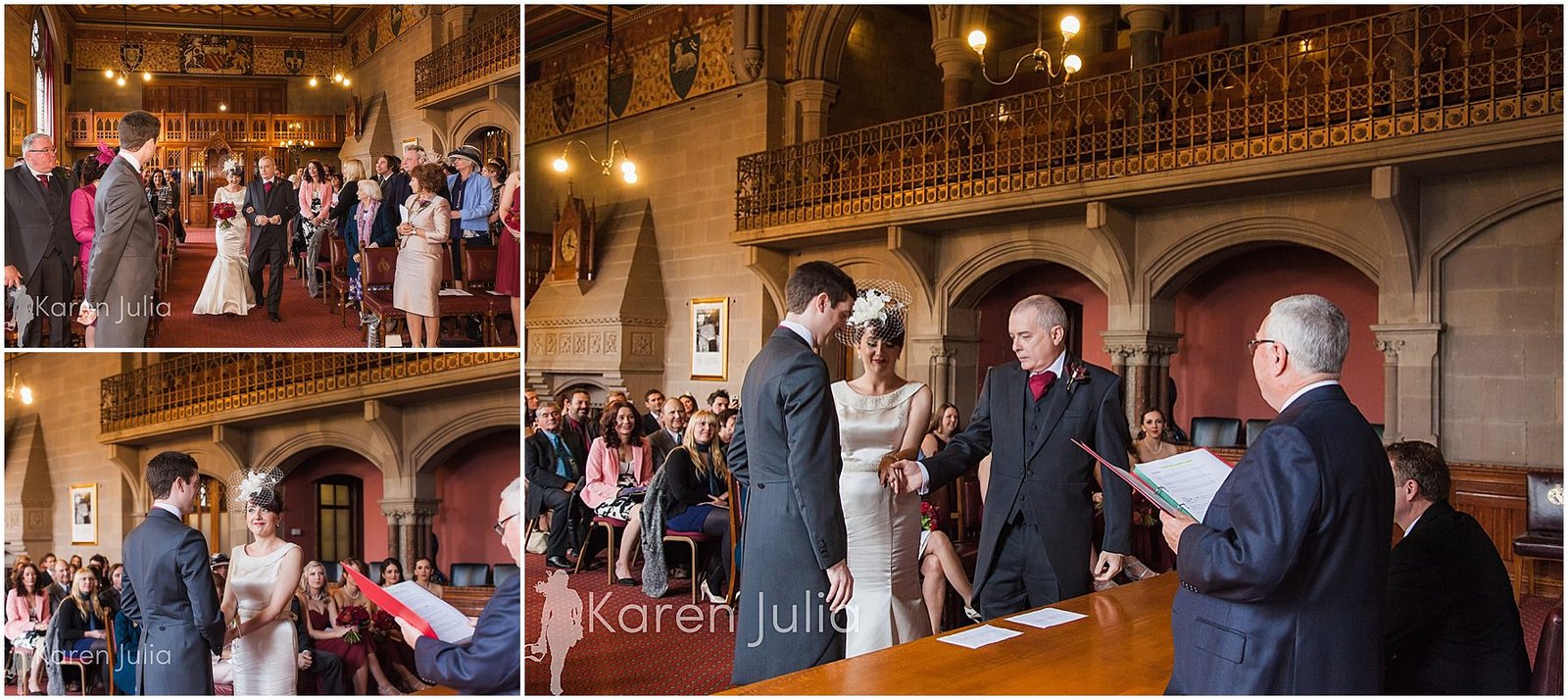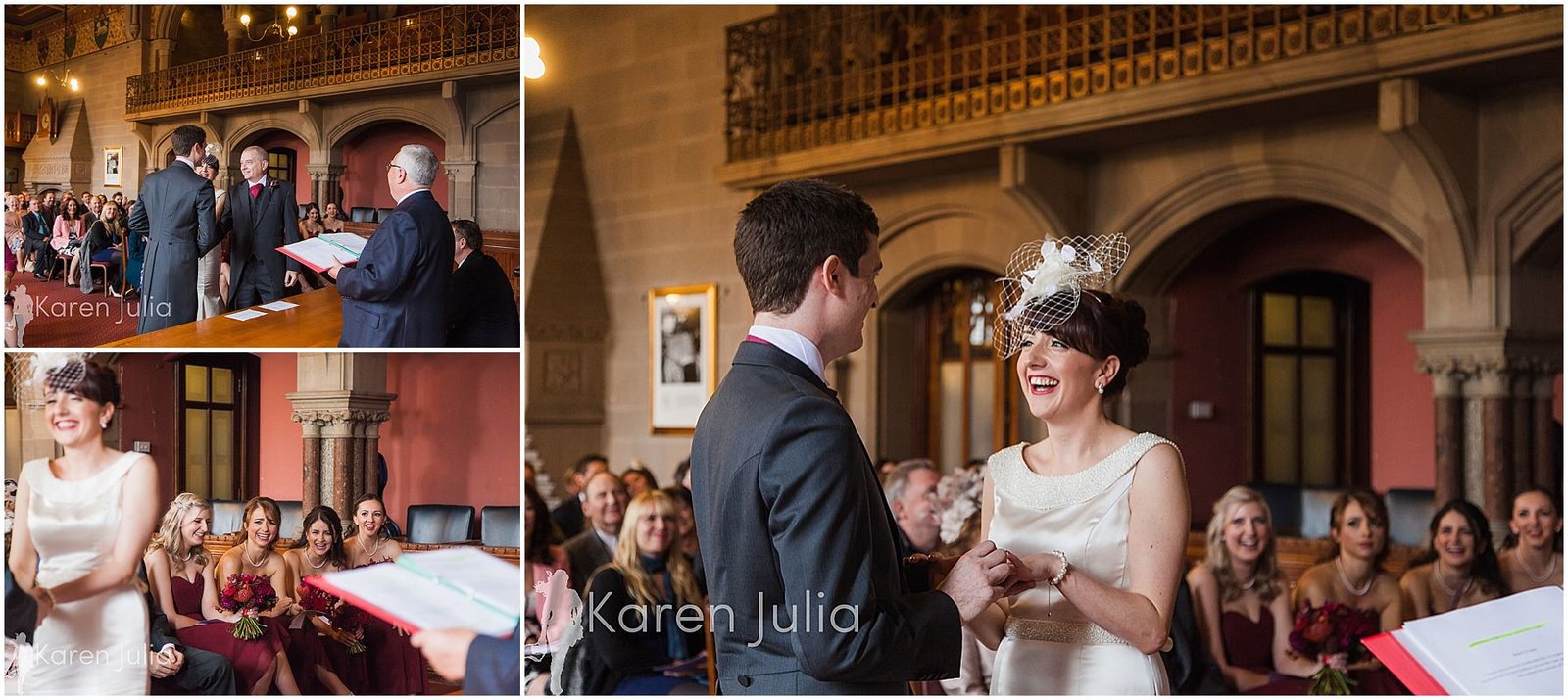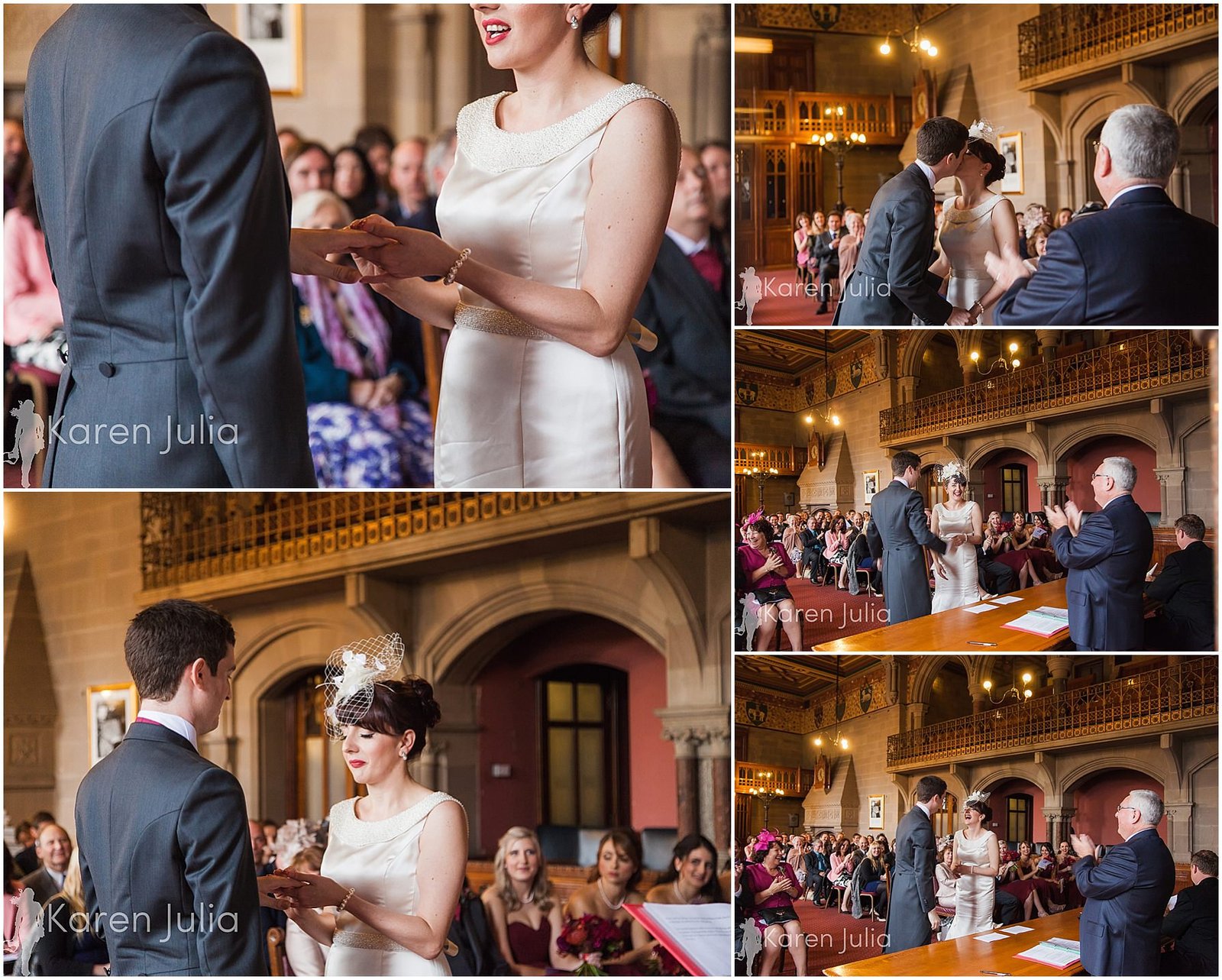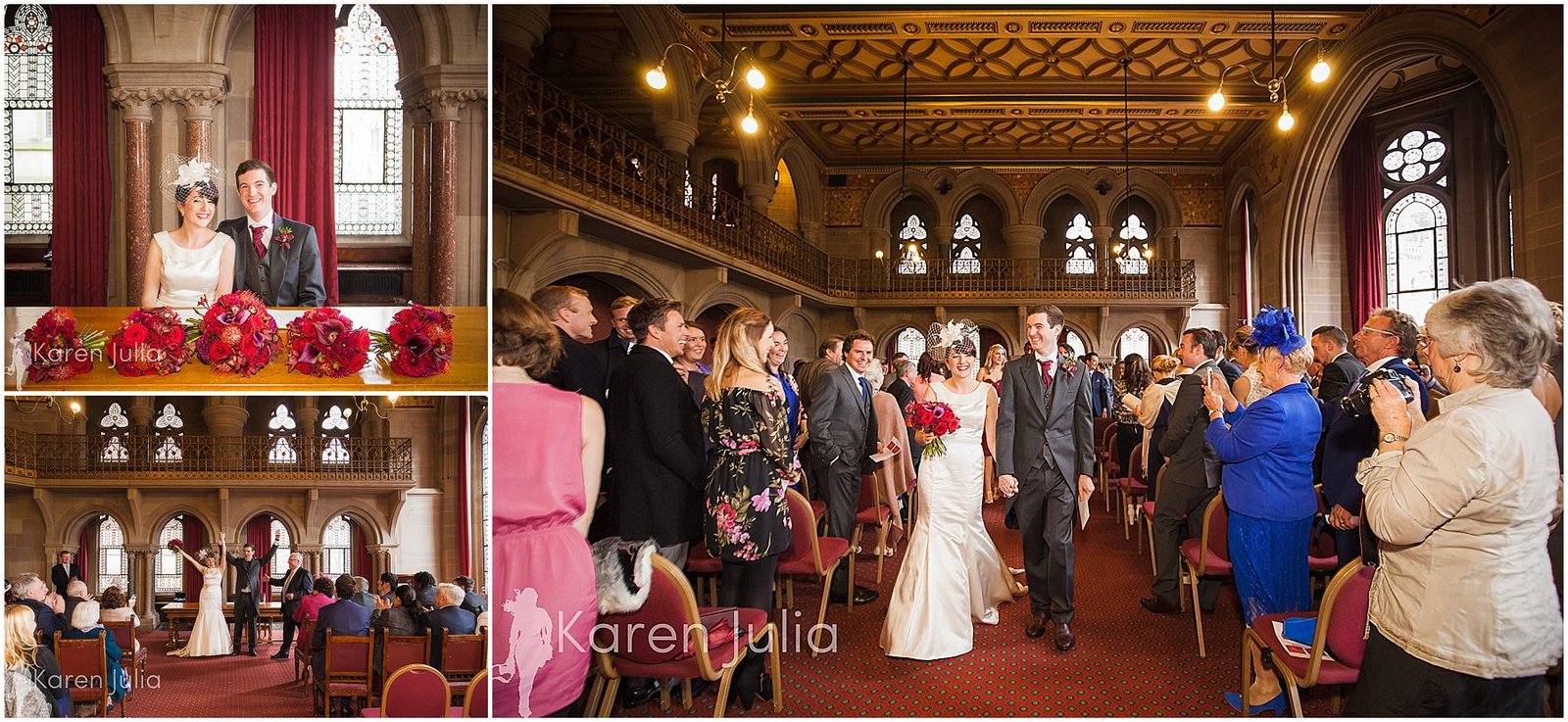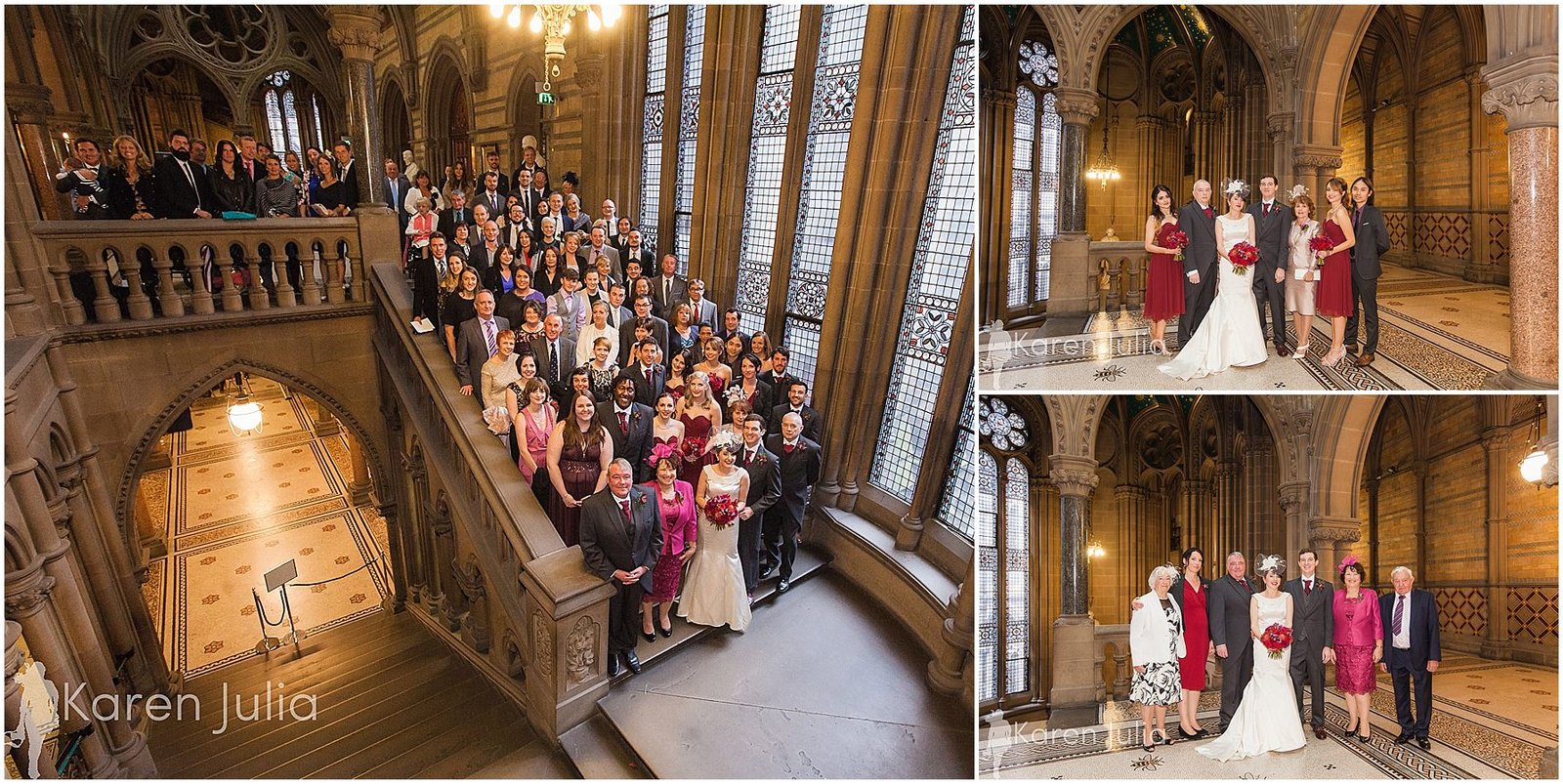 We were actually quite restricted for space in Manchester Town Hall as there was a whisky festival on at the same time, but you can't tell from these photos! The larger portrait below I would normally shoot from further back, but it was just too crowded.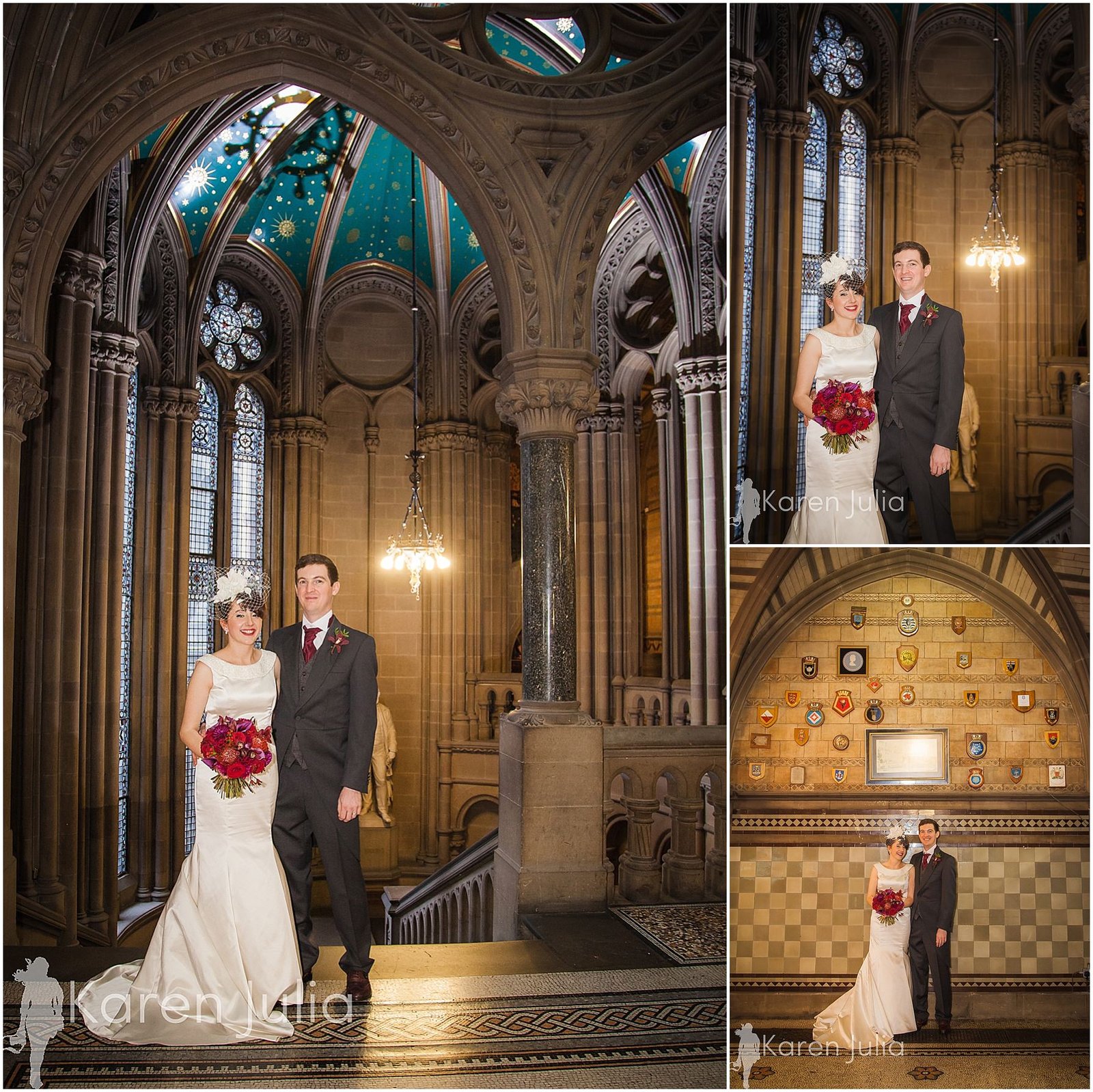 Having the arch walkway open again is really handy in wet weather!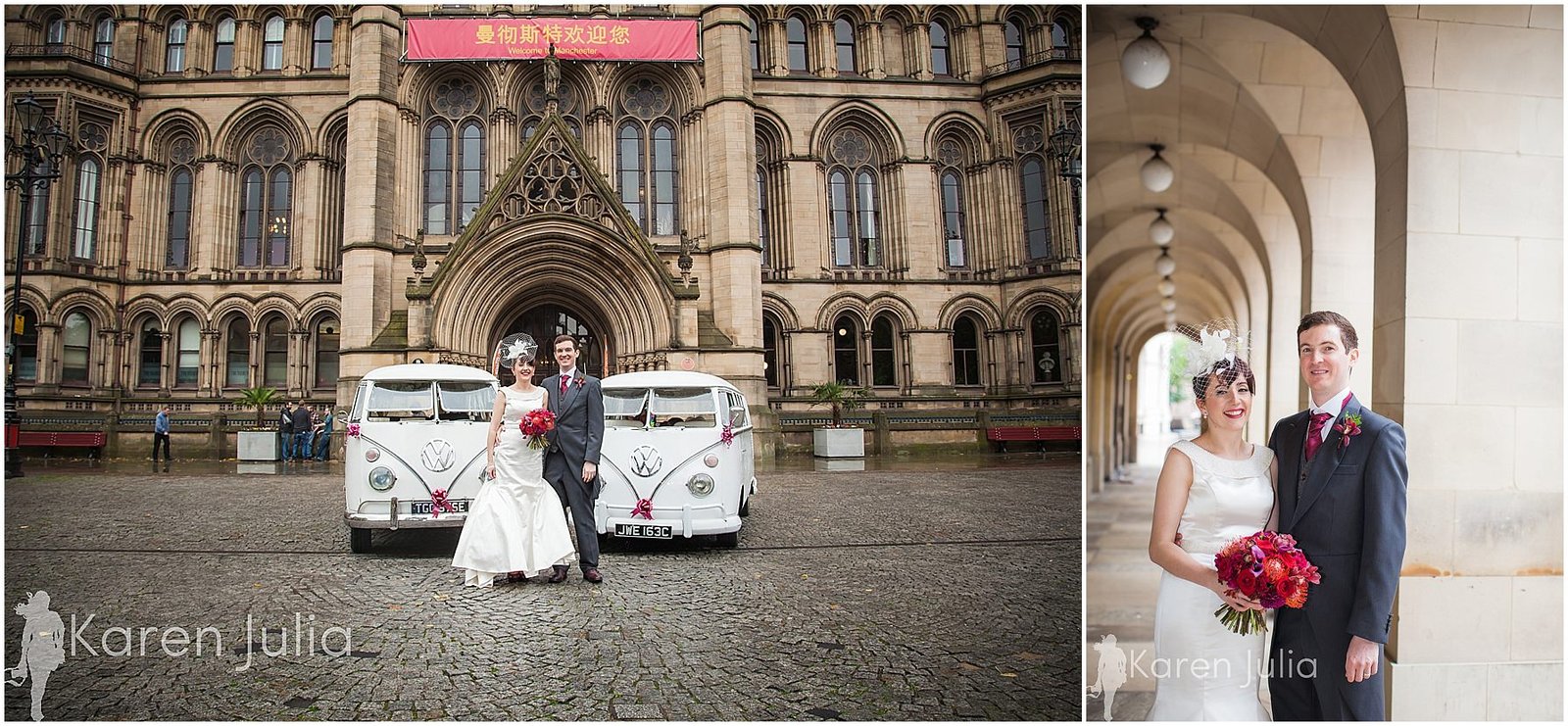 Nic & Rob arrive at Castlefield Rooms.
How awesome is that table plan?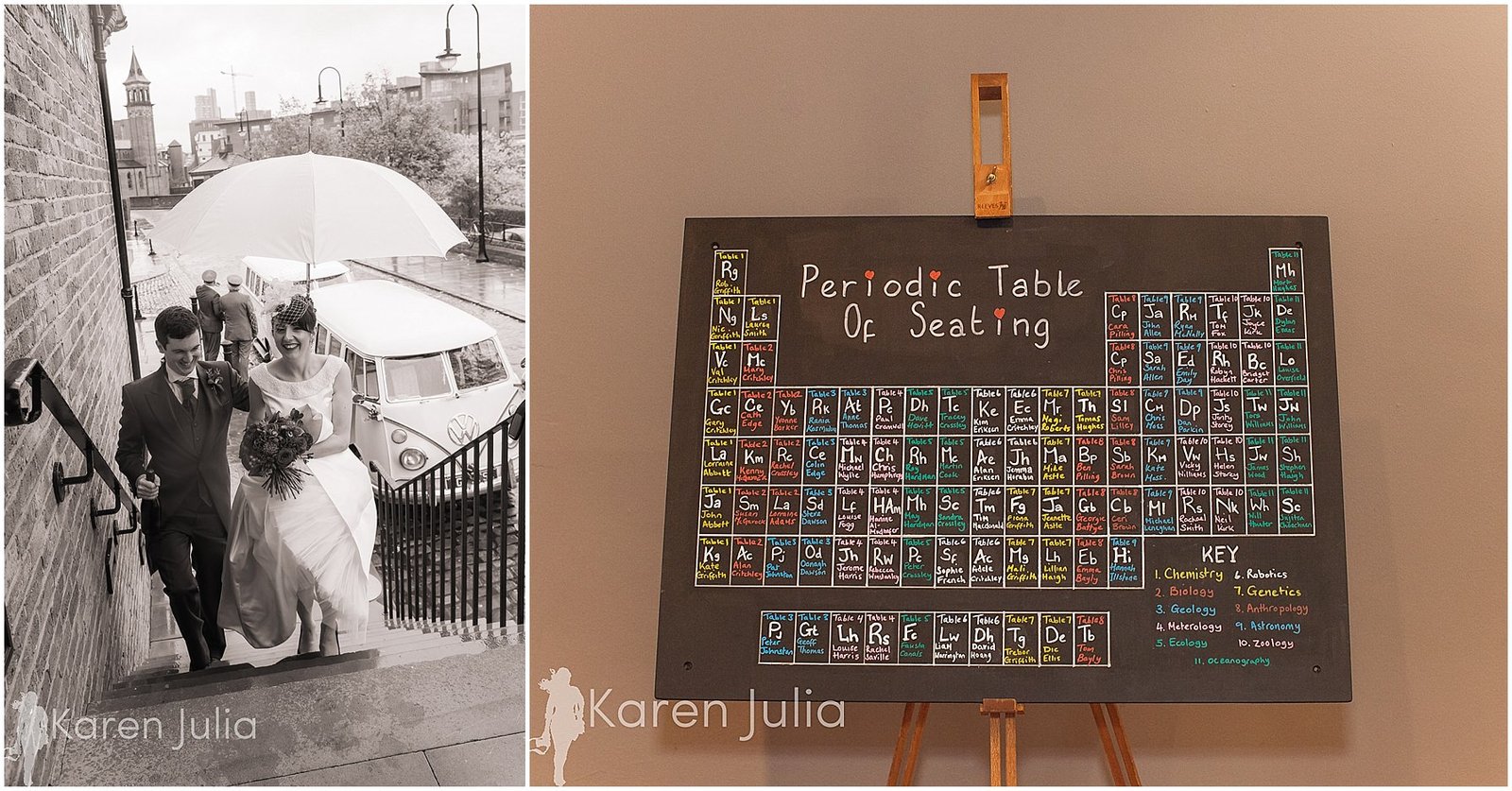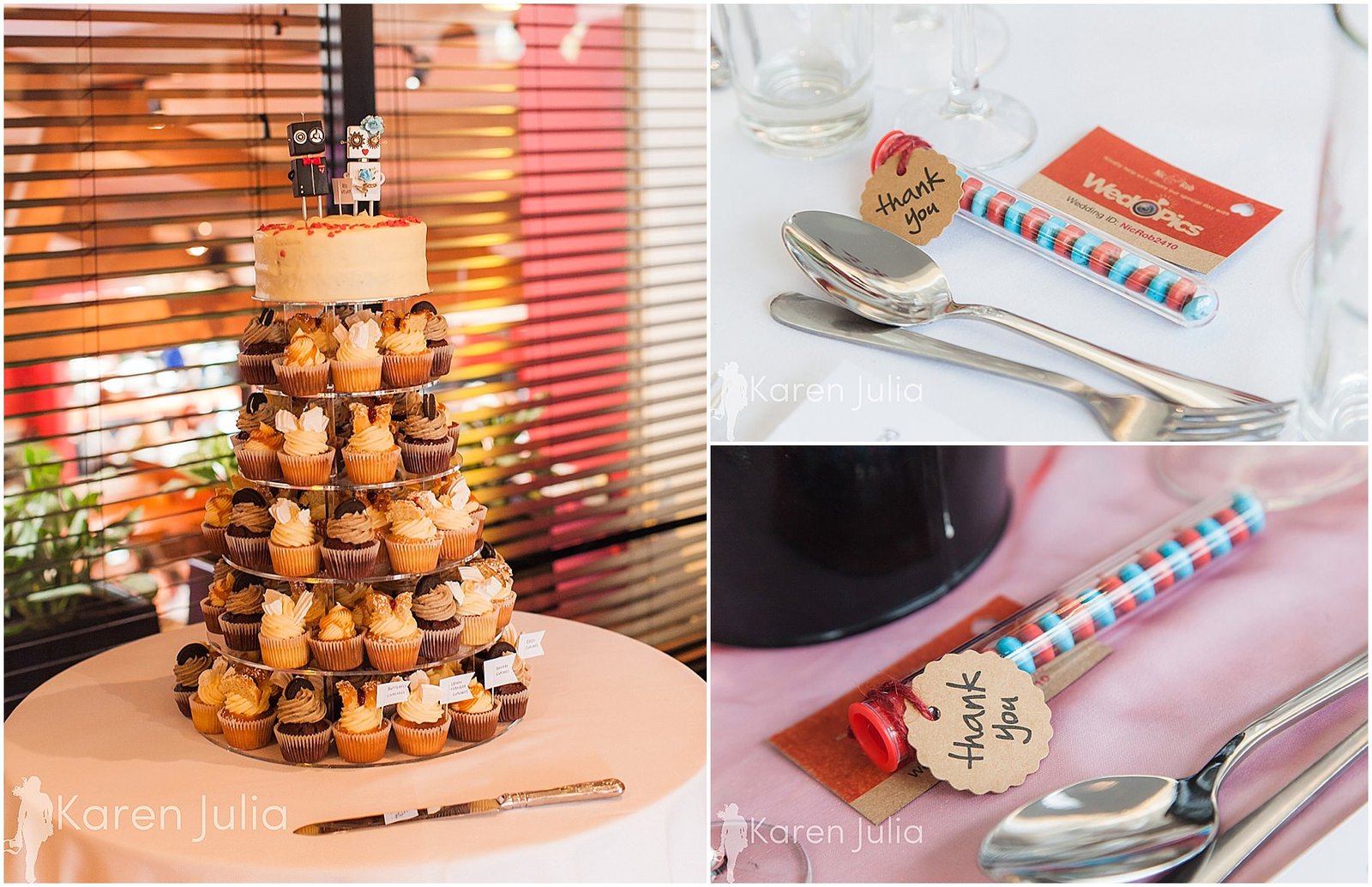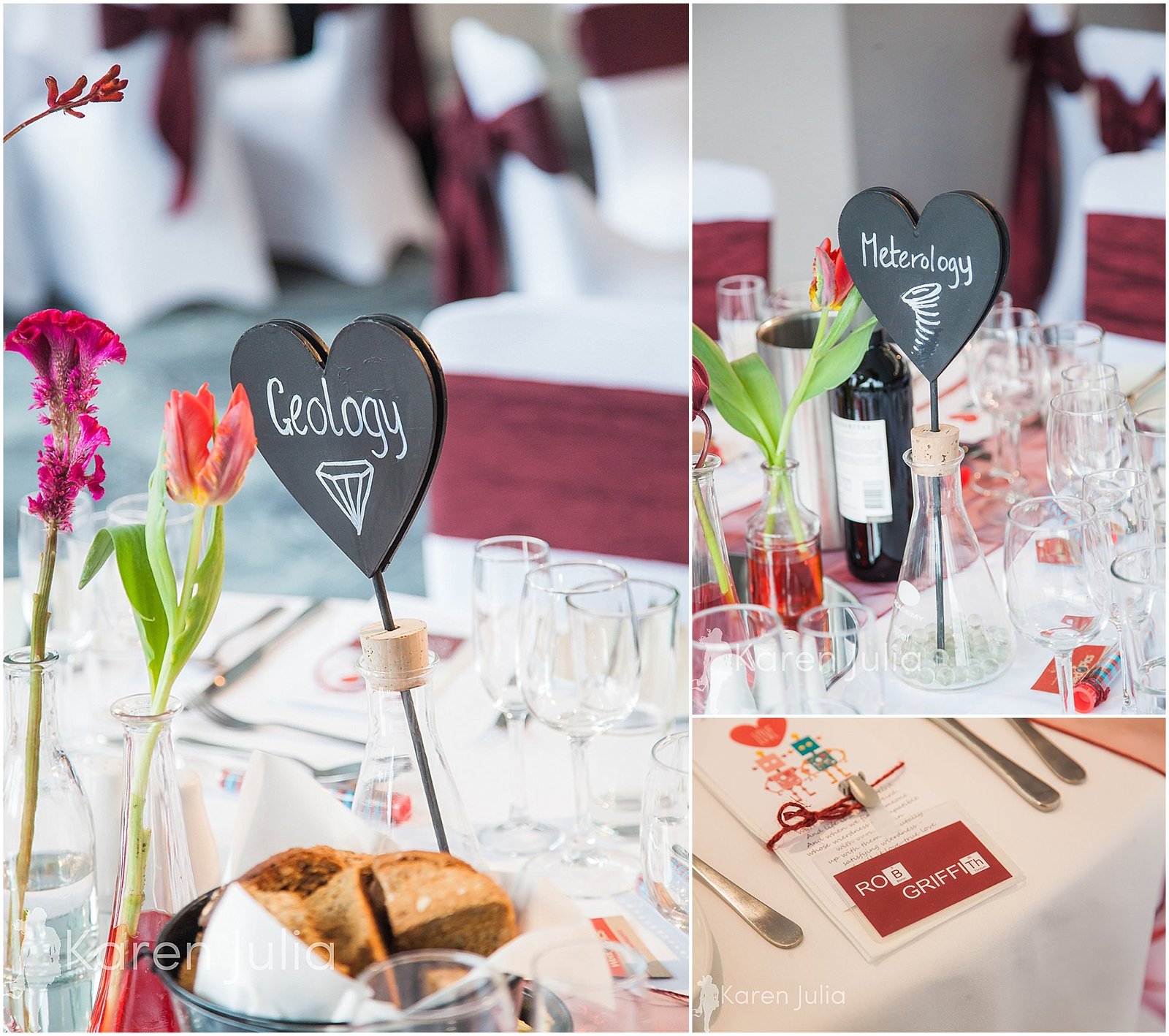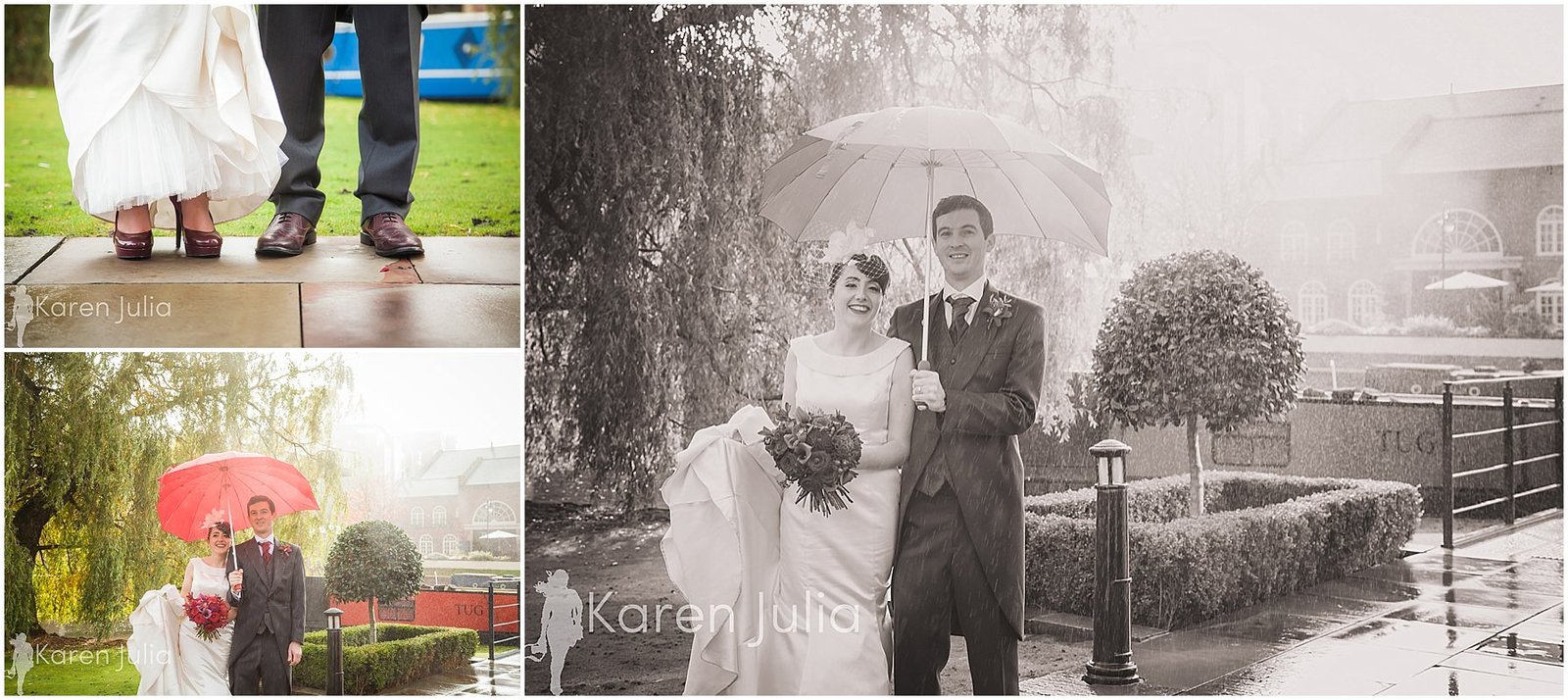 Literally 5 minutes after the downpour the sky cleared ad we had about 10 minutes of sun & blue sky. It didn't last long, but we nipped outside and made the most of it.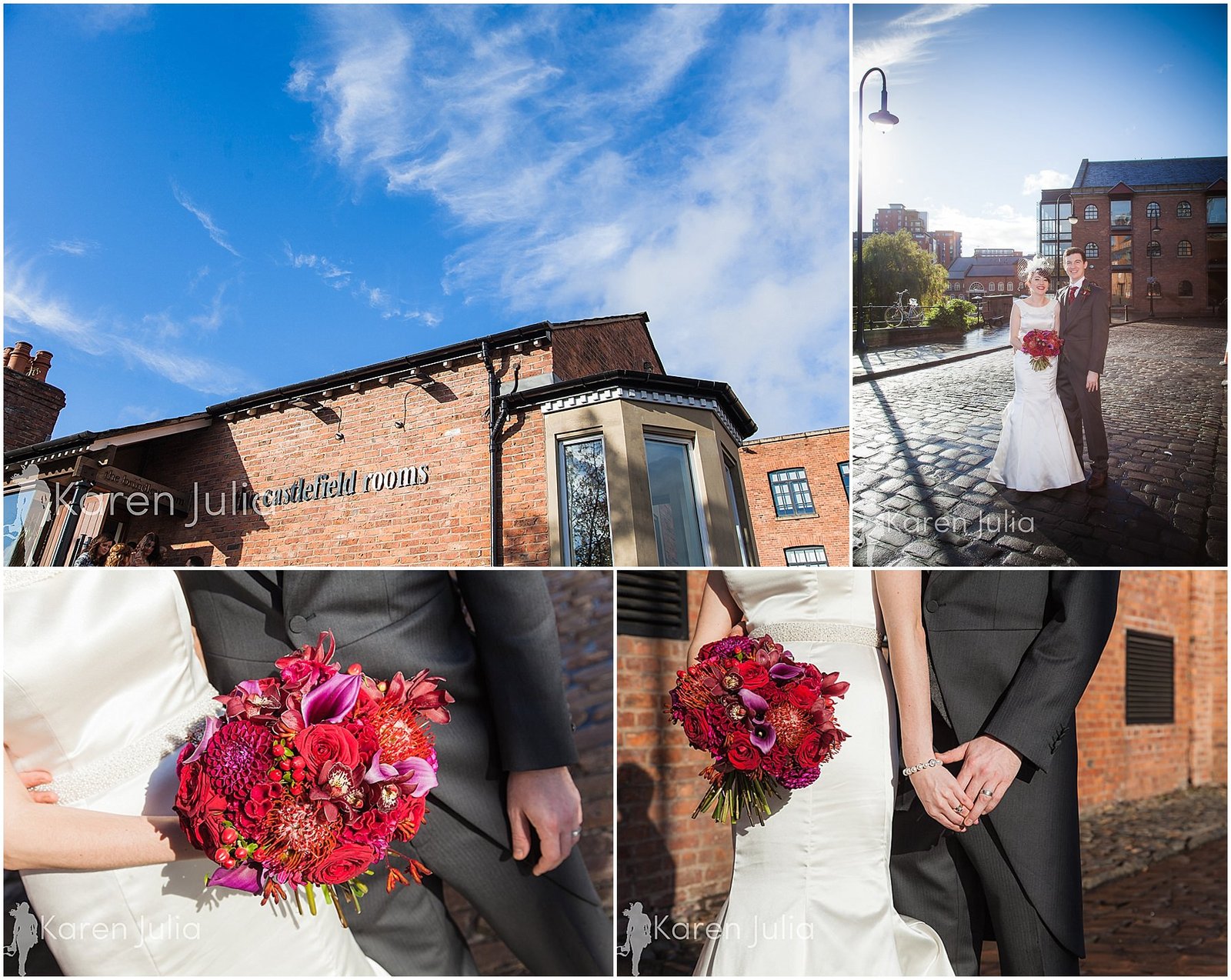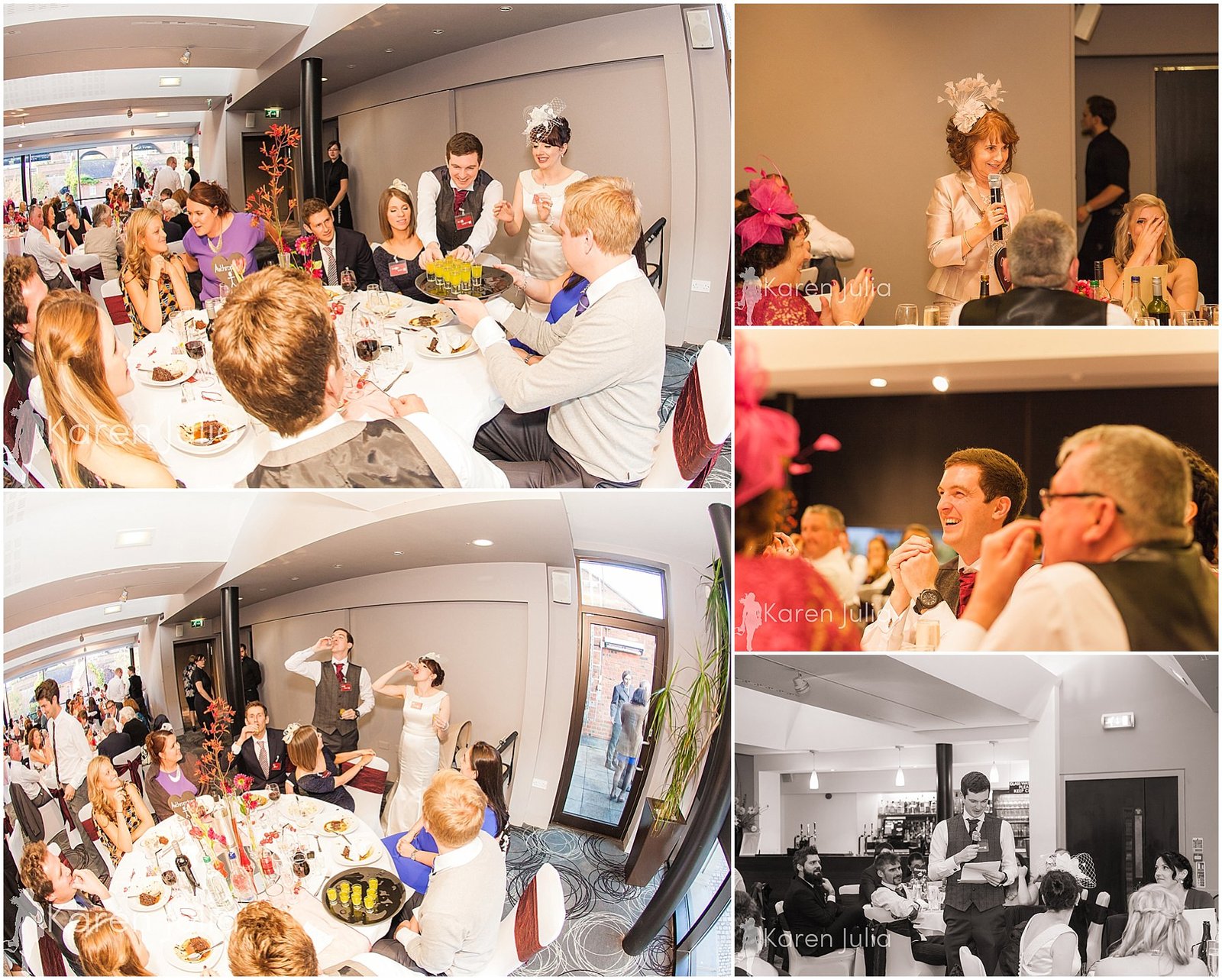 (above) Loving this photo booth the couples friends made for them. Seriously cool!
(below) During a dry spell we headed out for a couple of night portraits in the surrounding Castlefield area.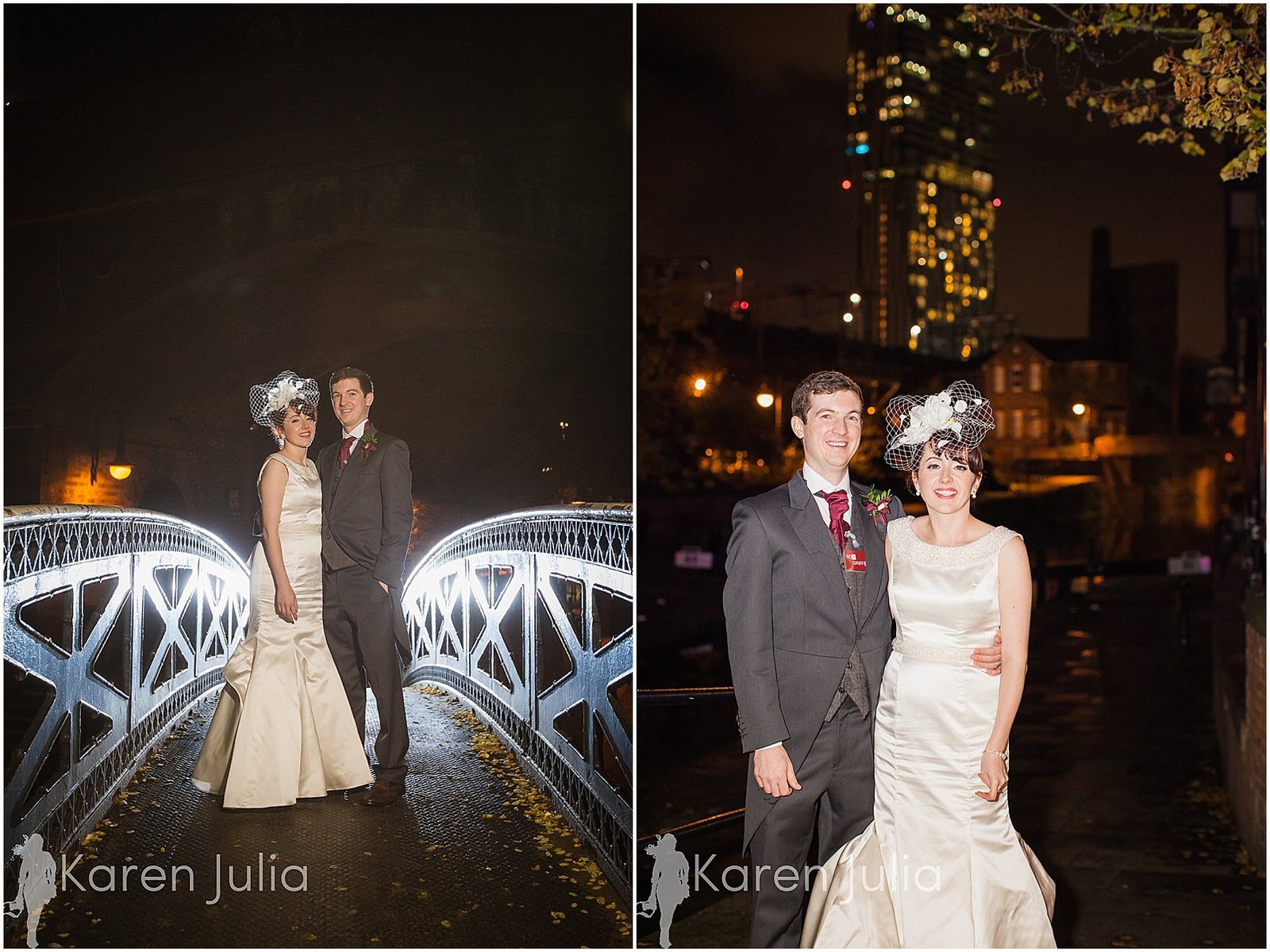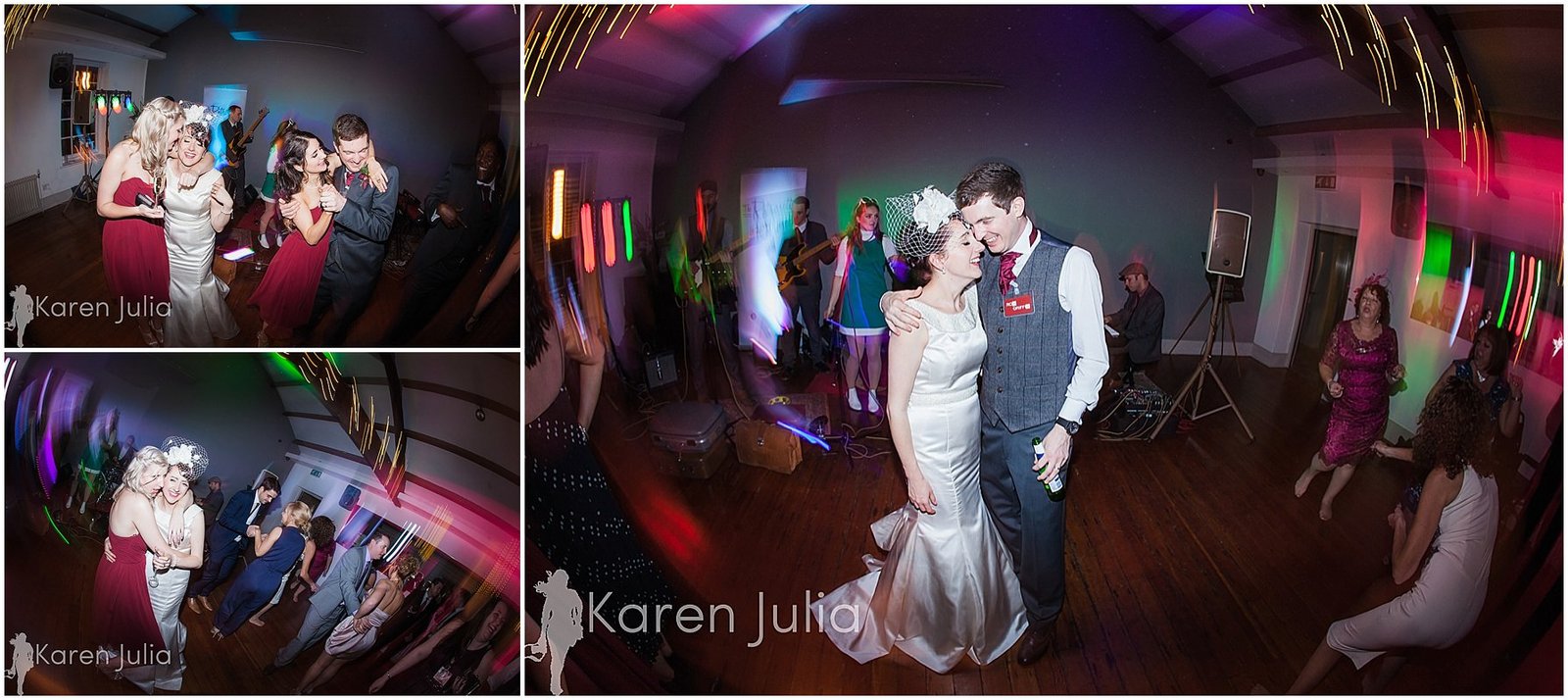 Geeky Rainy Castlefield Rooms Wedding Photography slideshow video: