On the morning of the wedding, I met Amy where she was getting ready at home. After her grand entrance in her dress, I headed to the venue to meet groom Matt & to get some wedding venue detail photos of the hall.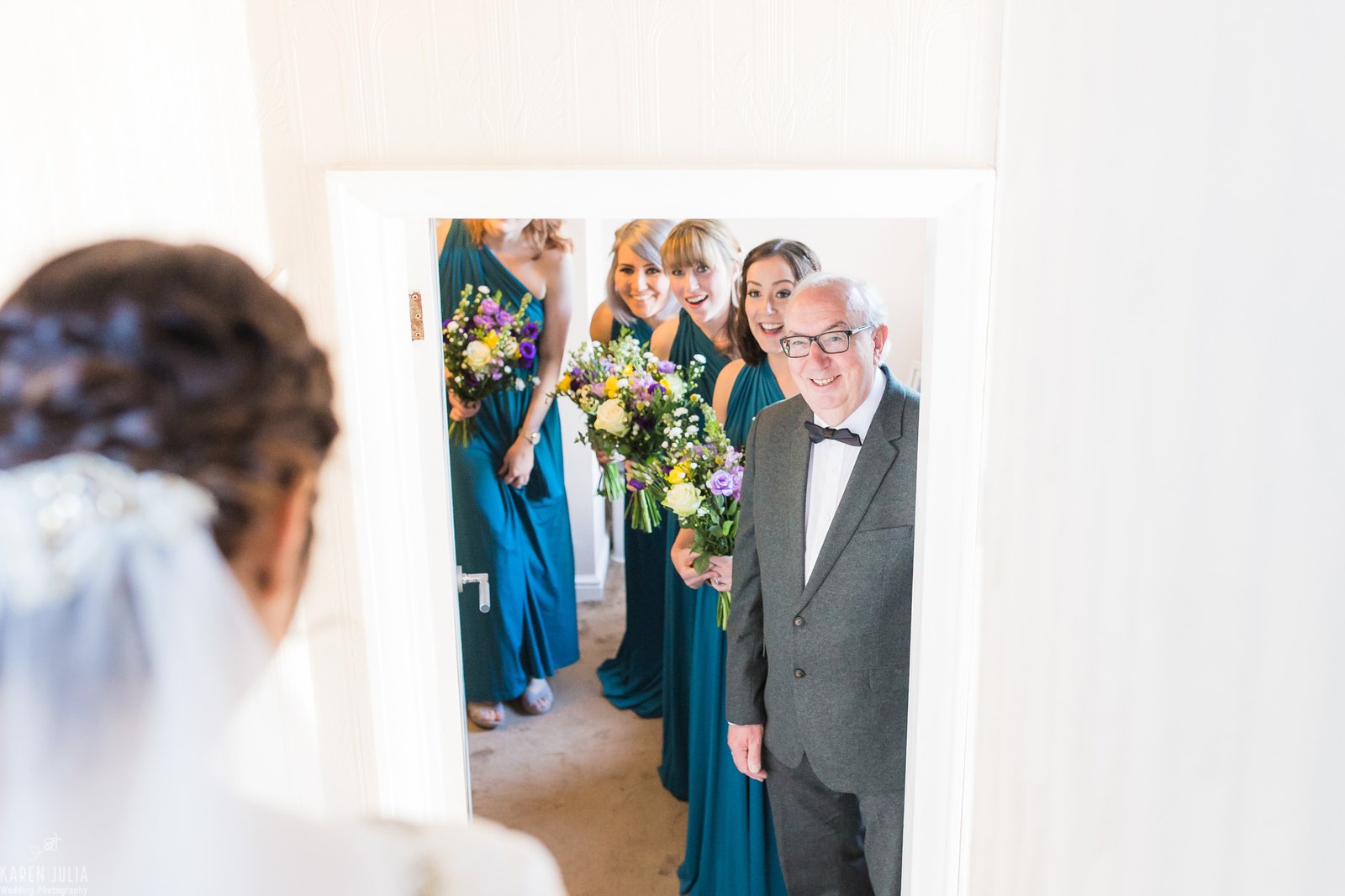 Ramsbottom Civic Hall
Nestled deep within the Metropolitan Borough of Bury is the picturesque town called Ramsbottom. The area features a wondrous assortment of natural landscapes and architecture. If you're looking for a blank canvas to personalise with the style of your wedding, Ramsbottom Civic Hall would be a great choice. Ramsbottom Civic Hall has hosted weddings for many couples over the years. The building located just steps away from the local historic district—an area still lively with a local farmers market.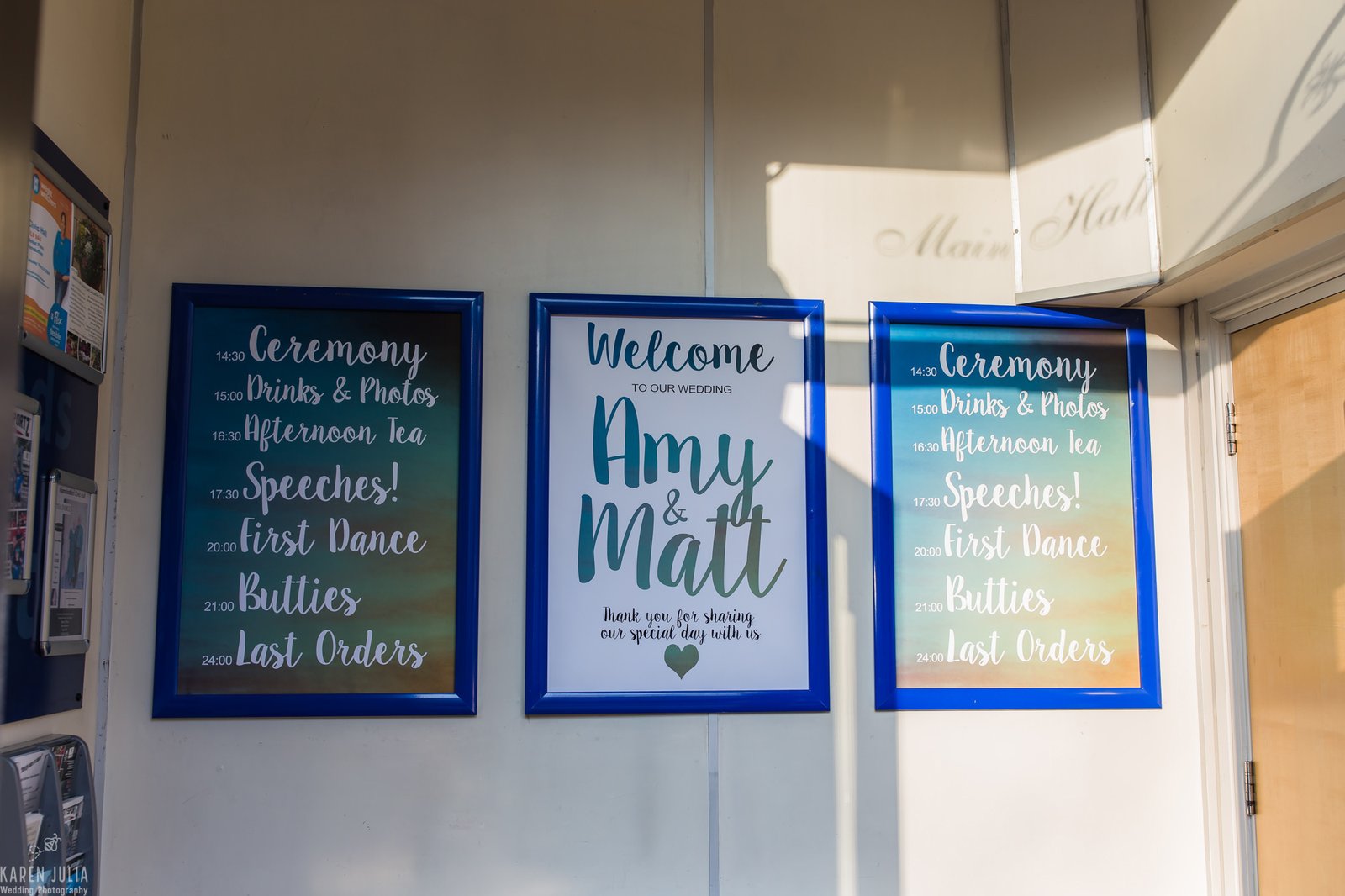 Ceremonial Halls
Couples in search of the perfect ceremonial hall needn't look any further. The Ramsbottom Civic Hall offers two large rooms to suit the individual needs of your wedding. Natural light floods every room. The tall windows, visible from outside, add an incredible ambience and glow to the interior. The venue refers to the largest room as the Main Hall. It's a gorgeous room that can comfortably host up to 150 guests.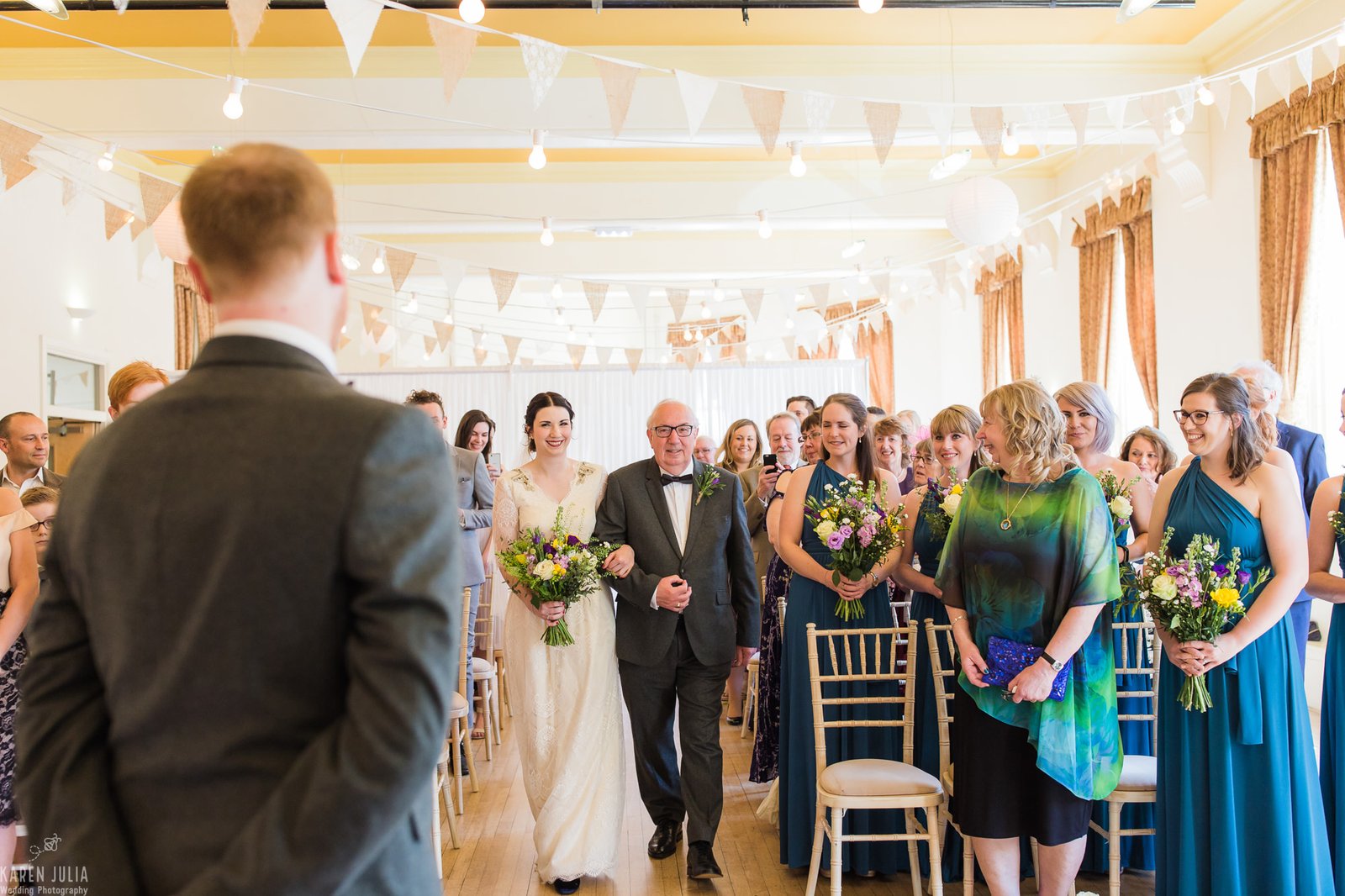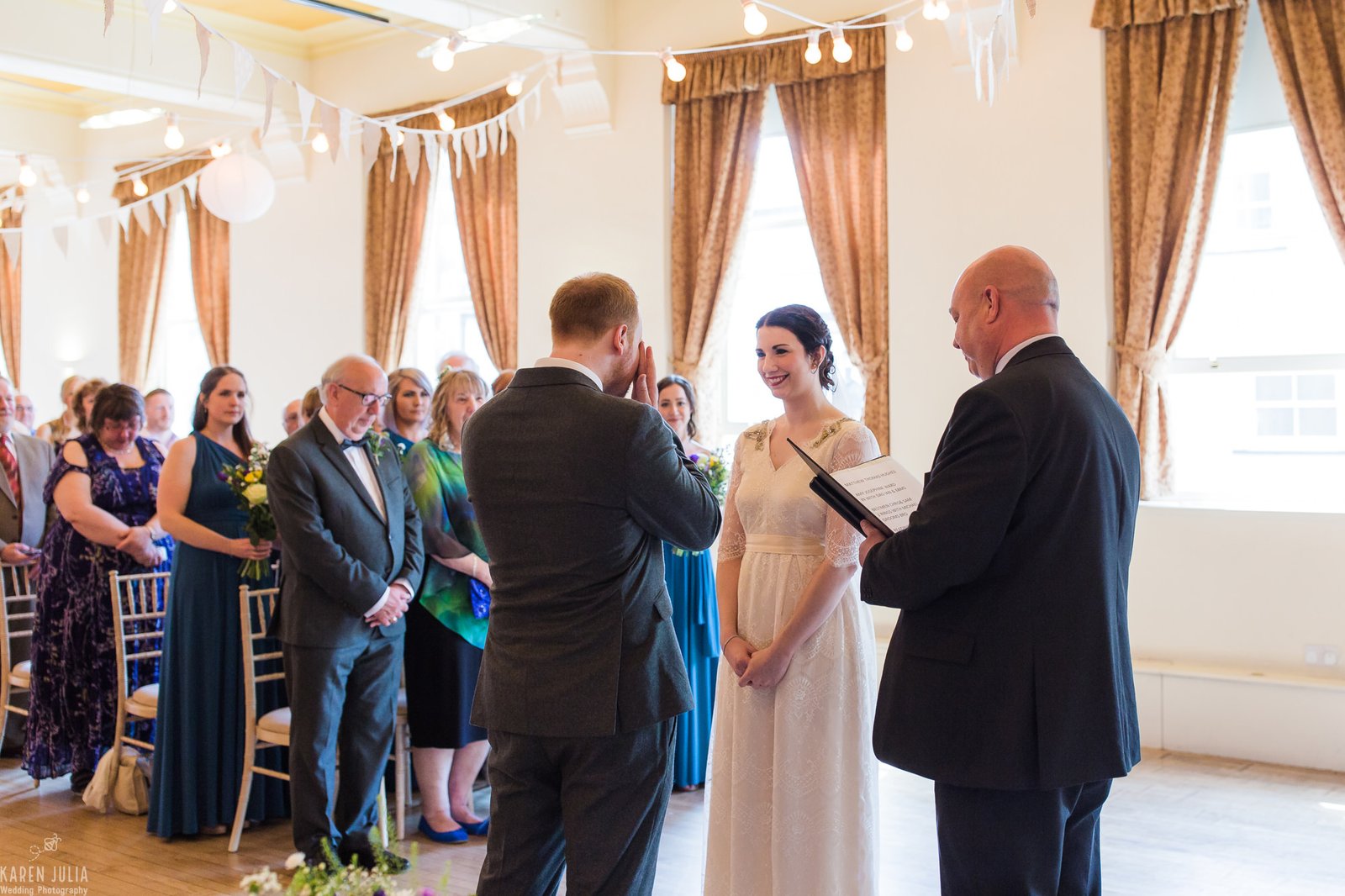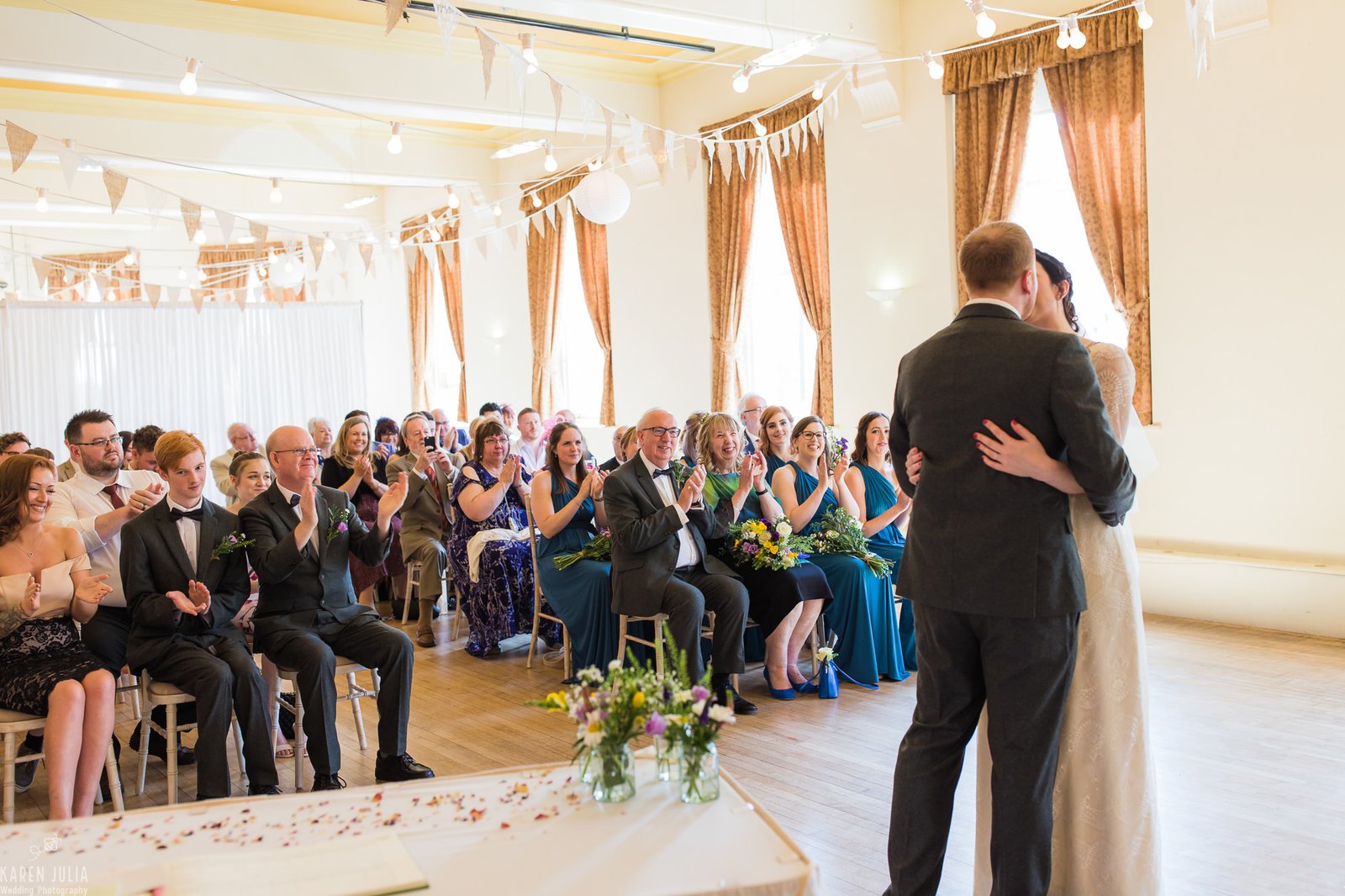 Garden Area
Ramsbottom Civic Hall has an outdoor garden, which is perfect for photo shoots, breaks, and even more reception activities.
The team offers a variety of affordable packages. It's definitely possible to have the wedding of your dreams within a budget. If you're looking for a quaint wedding in the beautiful streets of Ramsbottom, Ramsbottom Civic Hall is worth a look.
Want to know more? Contact me!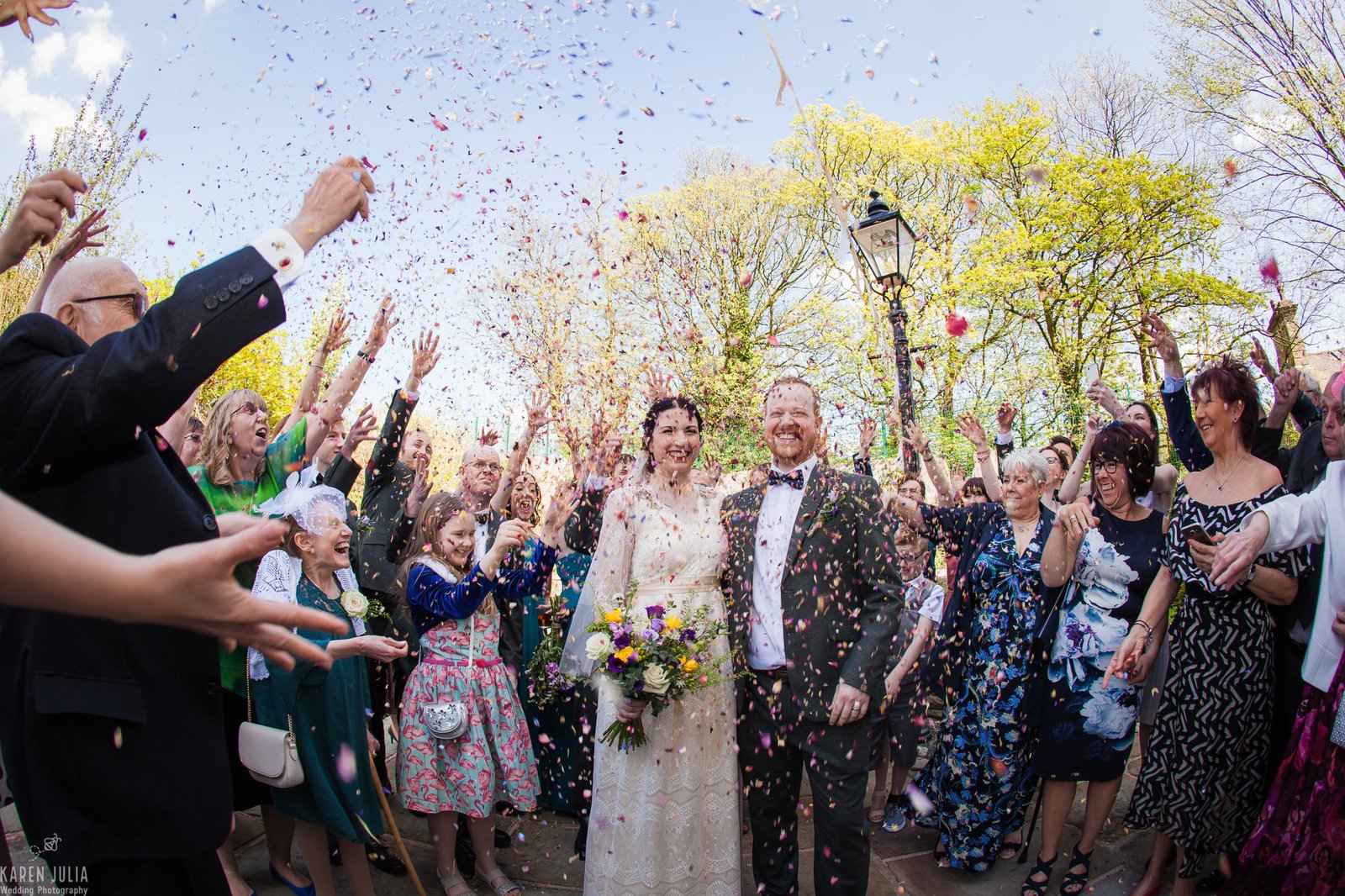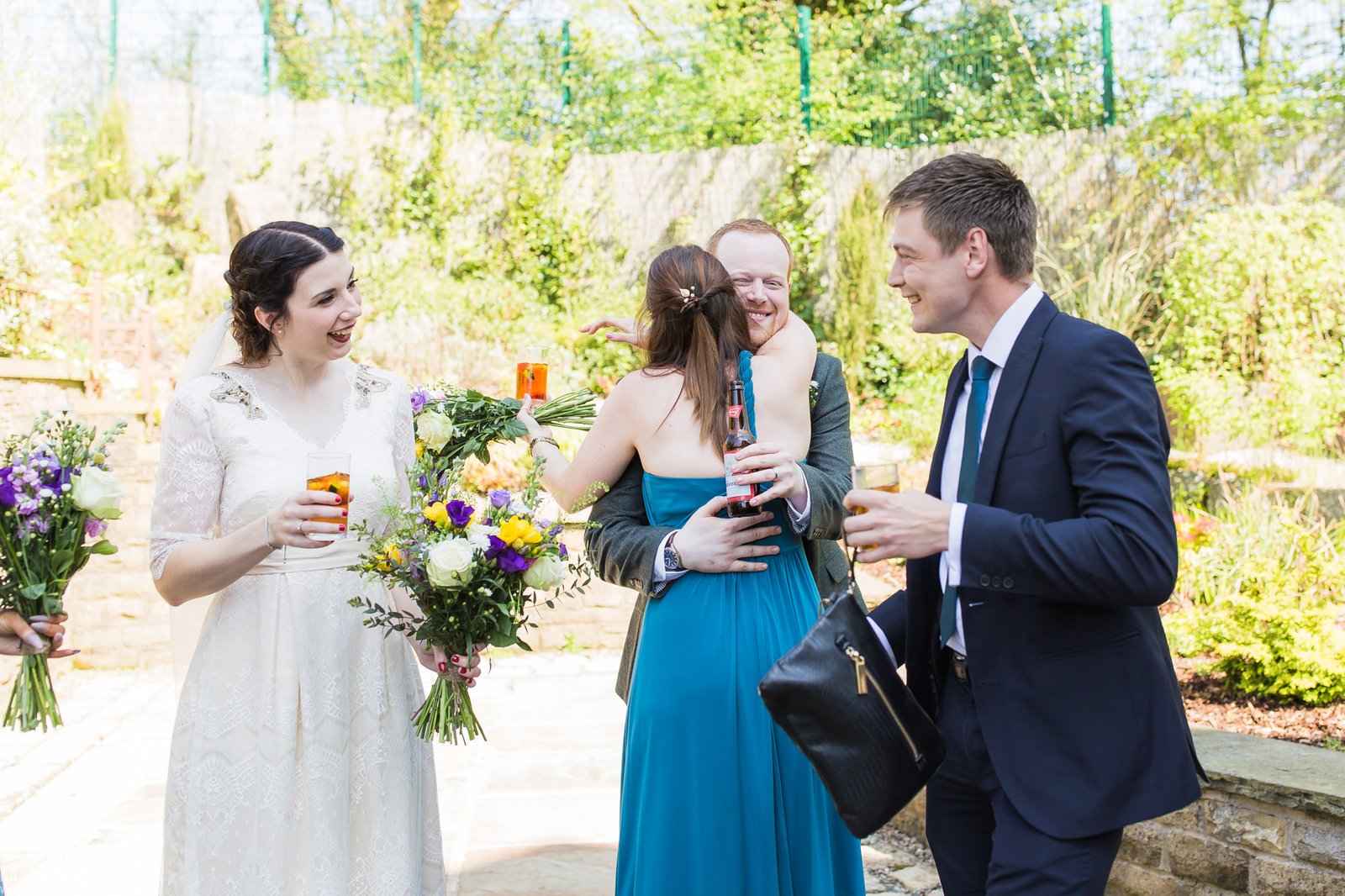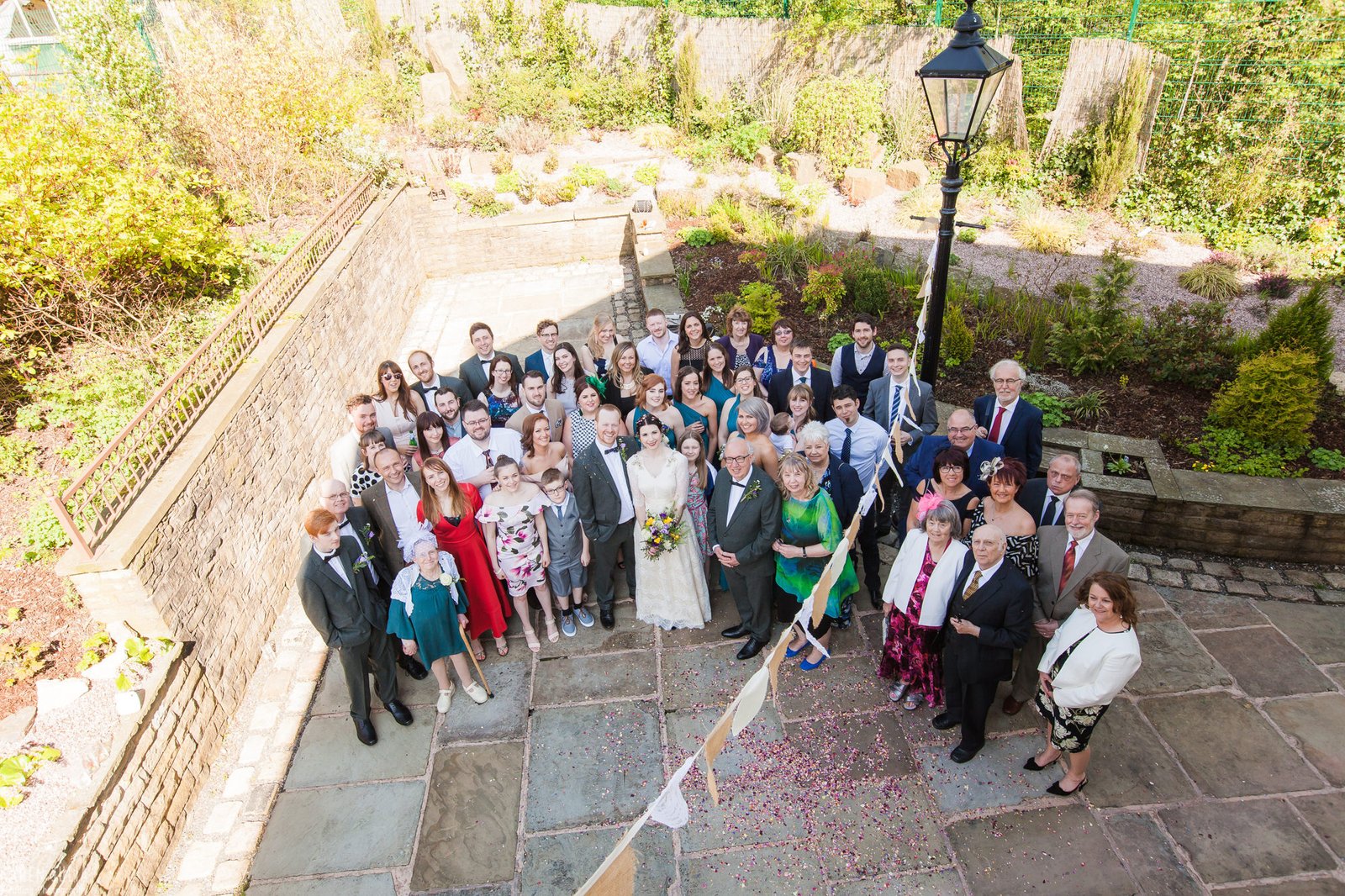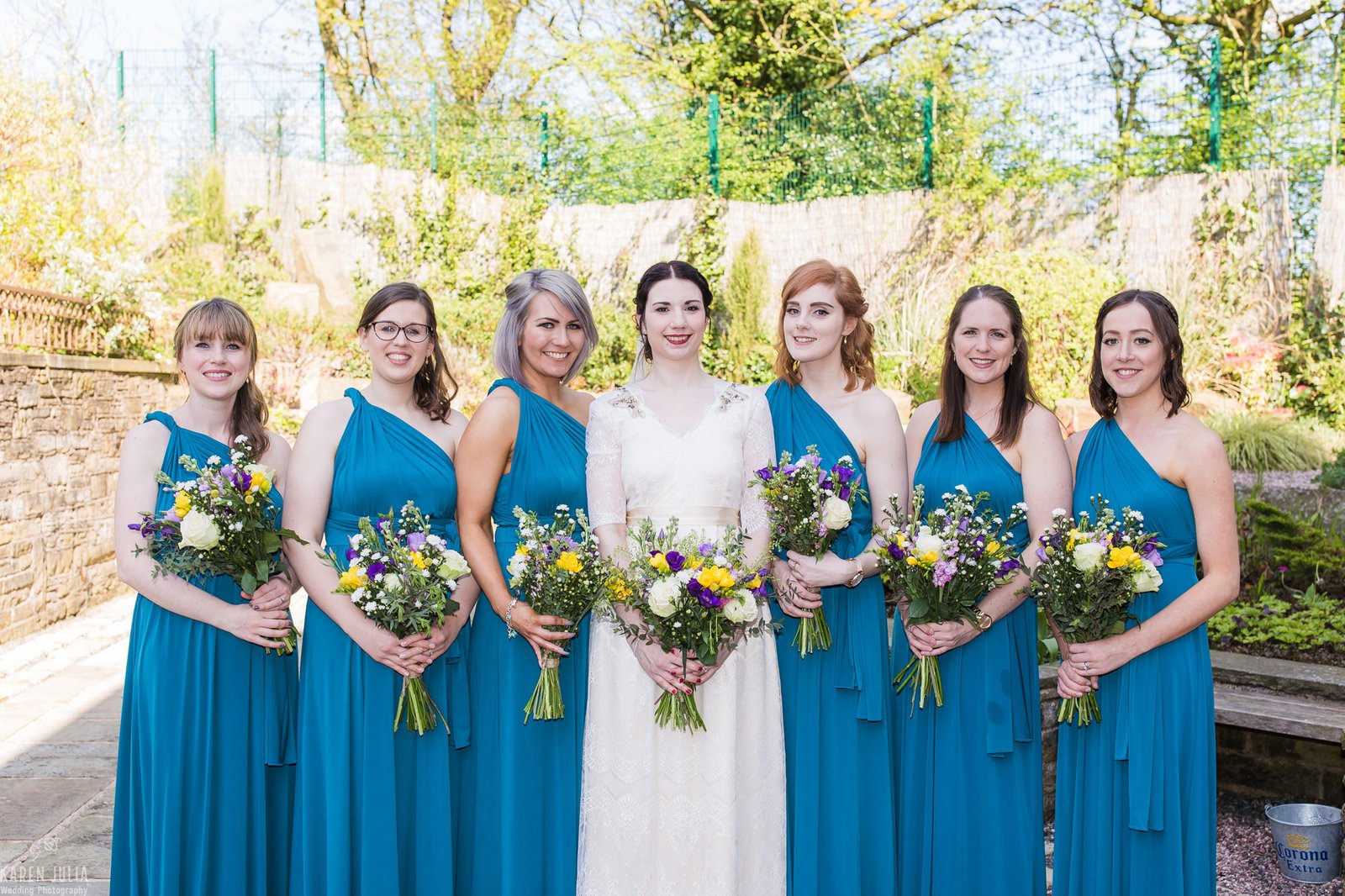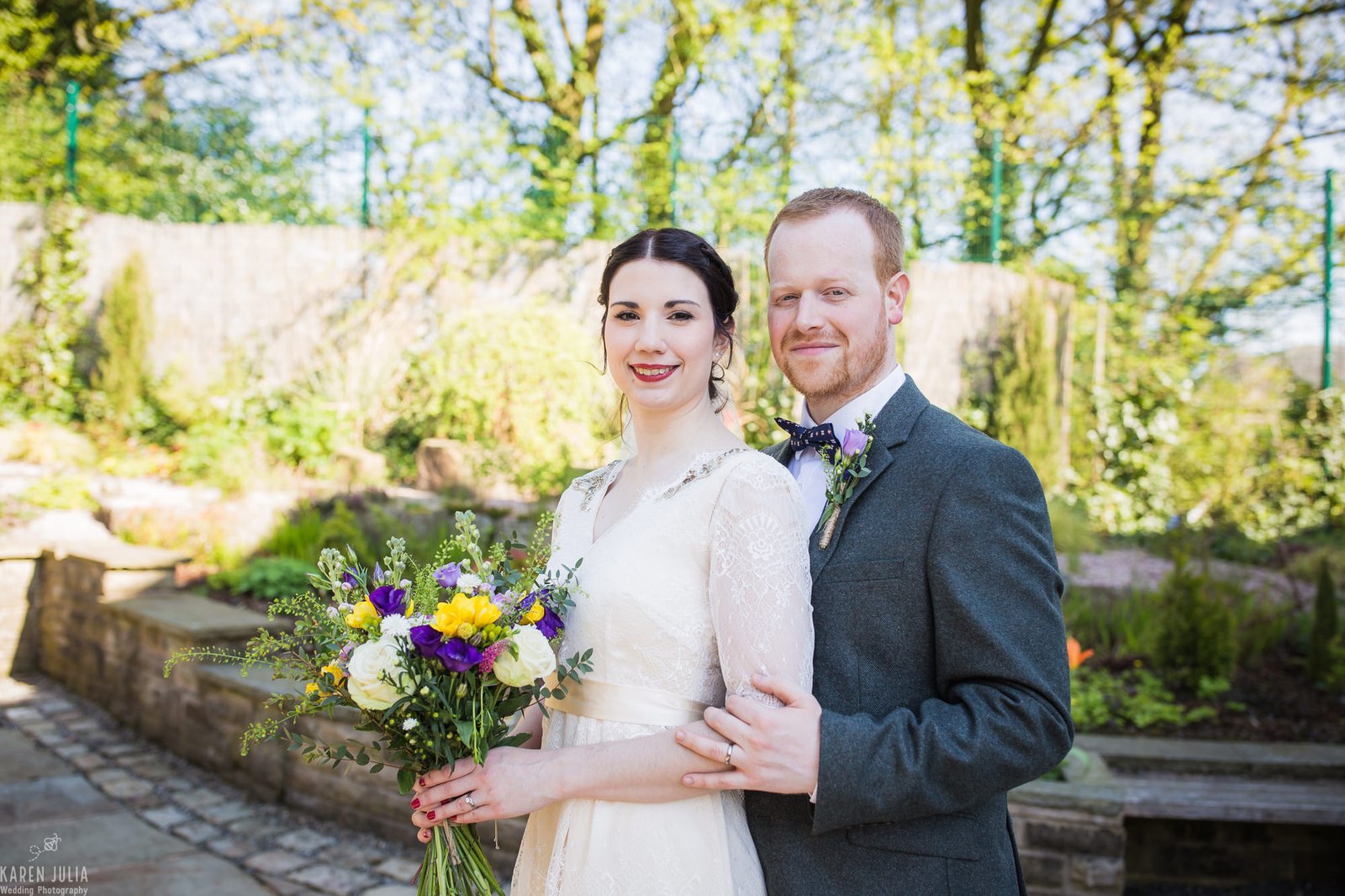 Reception Areas
Finding the right reception area is often crucial for modern weddings. Guests need to feel welcome, comfortable and invited to partake in any of the planned festivities. Versatility is another factor, with the weather causing unexpected changes for outdoor events.
The Ramsbottom Civic Hall is ready for any occasion with several areas available for reception activities. Inside the building is a smaller, secondary hall suitable for small weddings or as an on-location reception hall.
Holcombe room is the secondary hall, This room provides a lavish experience and incredibly warm atmosphere. This hall can comfortably house up to 60 guests.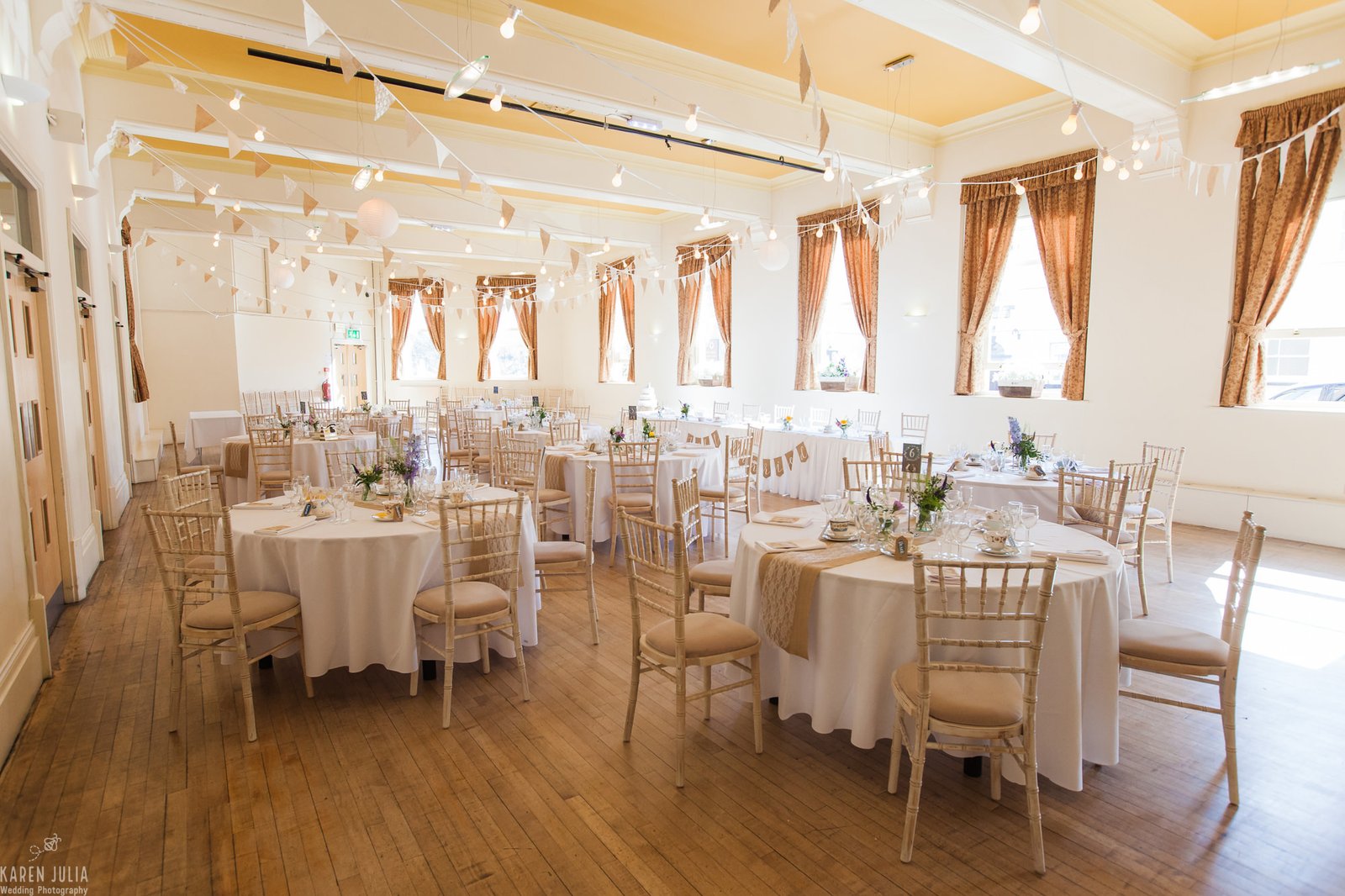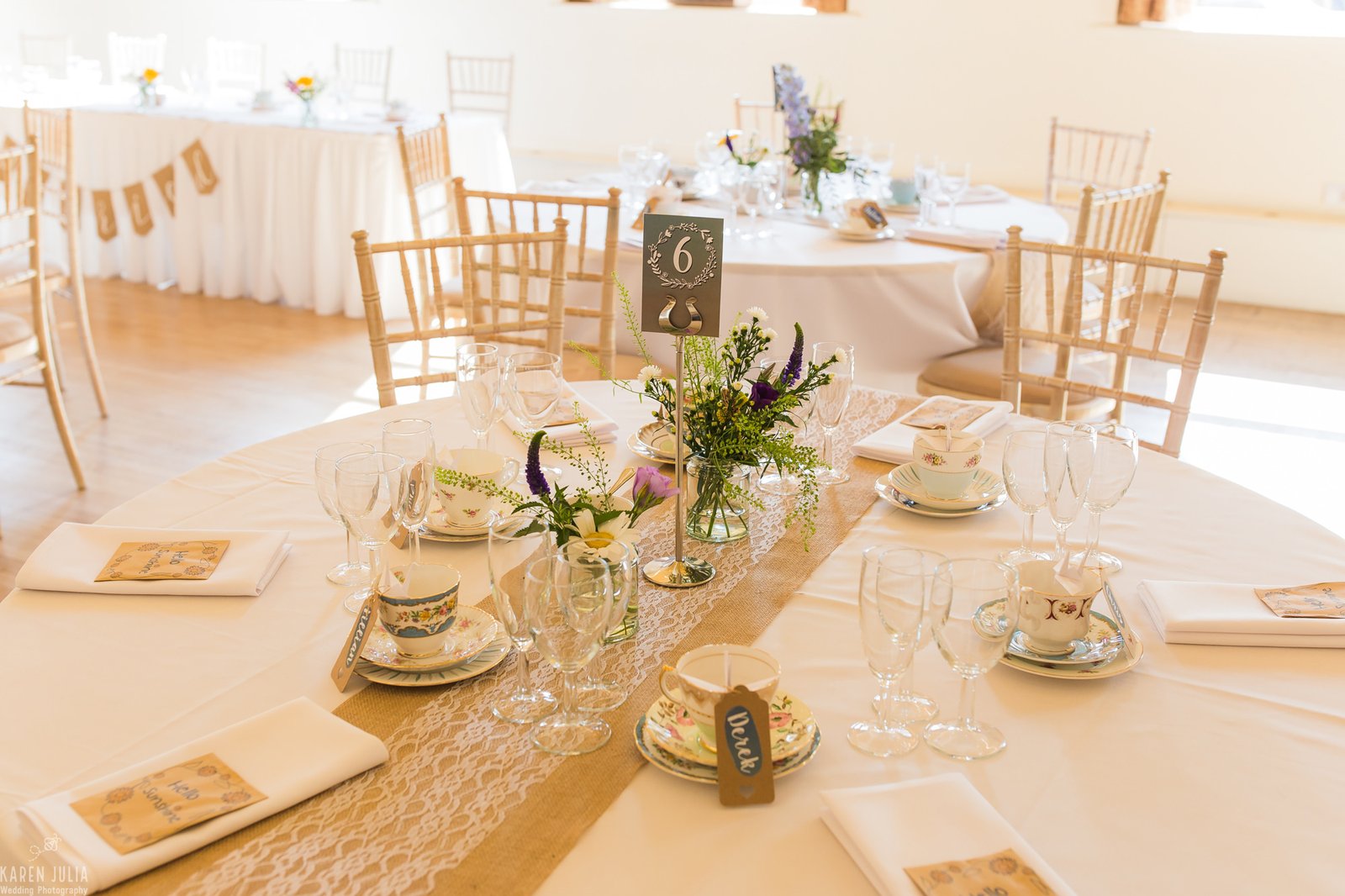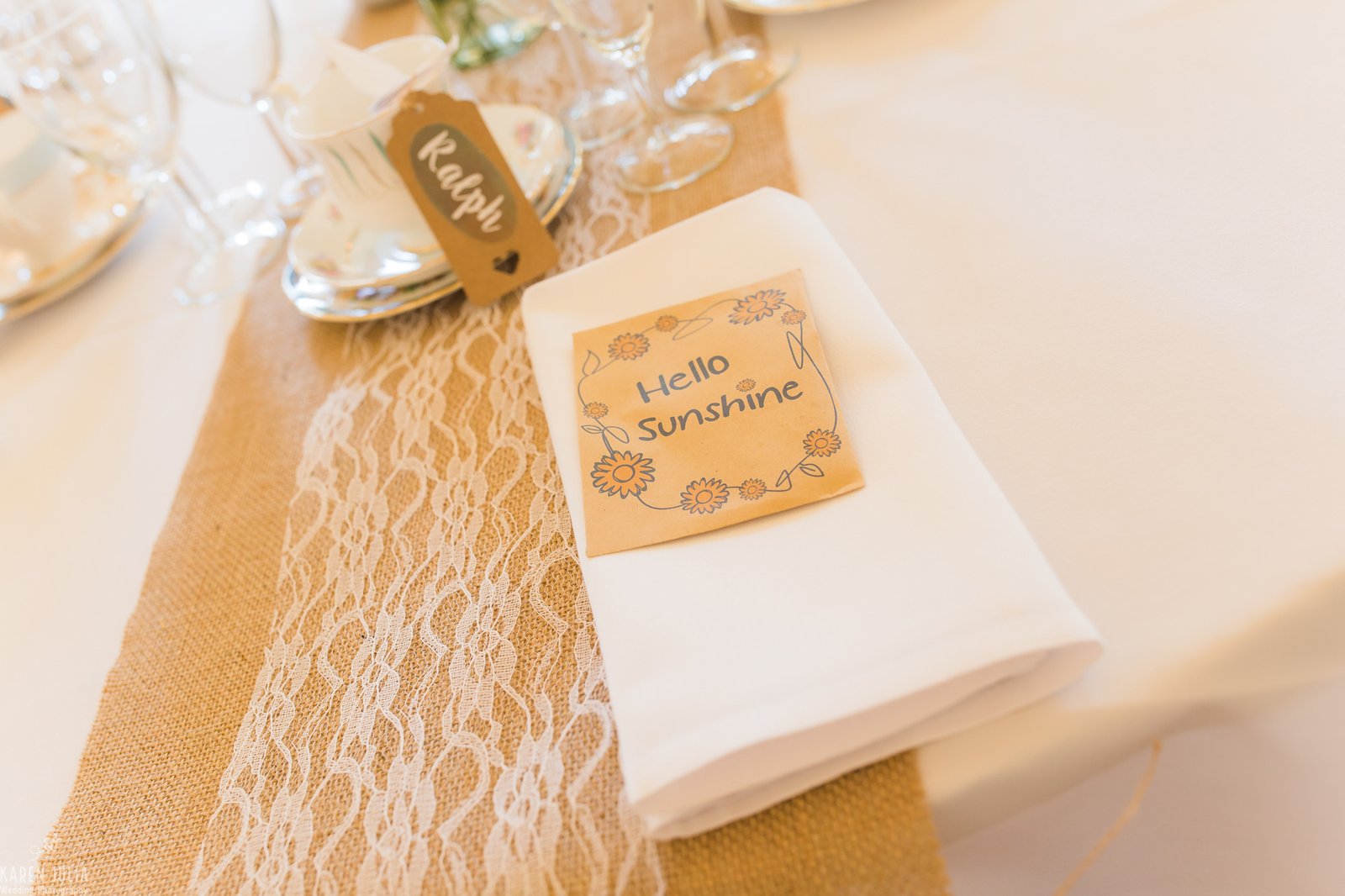 How cute are these Lego figures on this wedding cake?? <3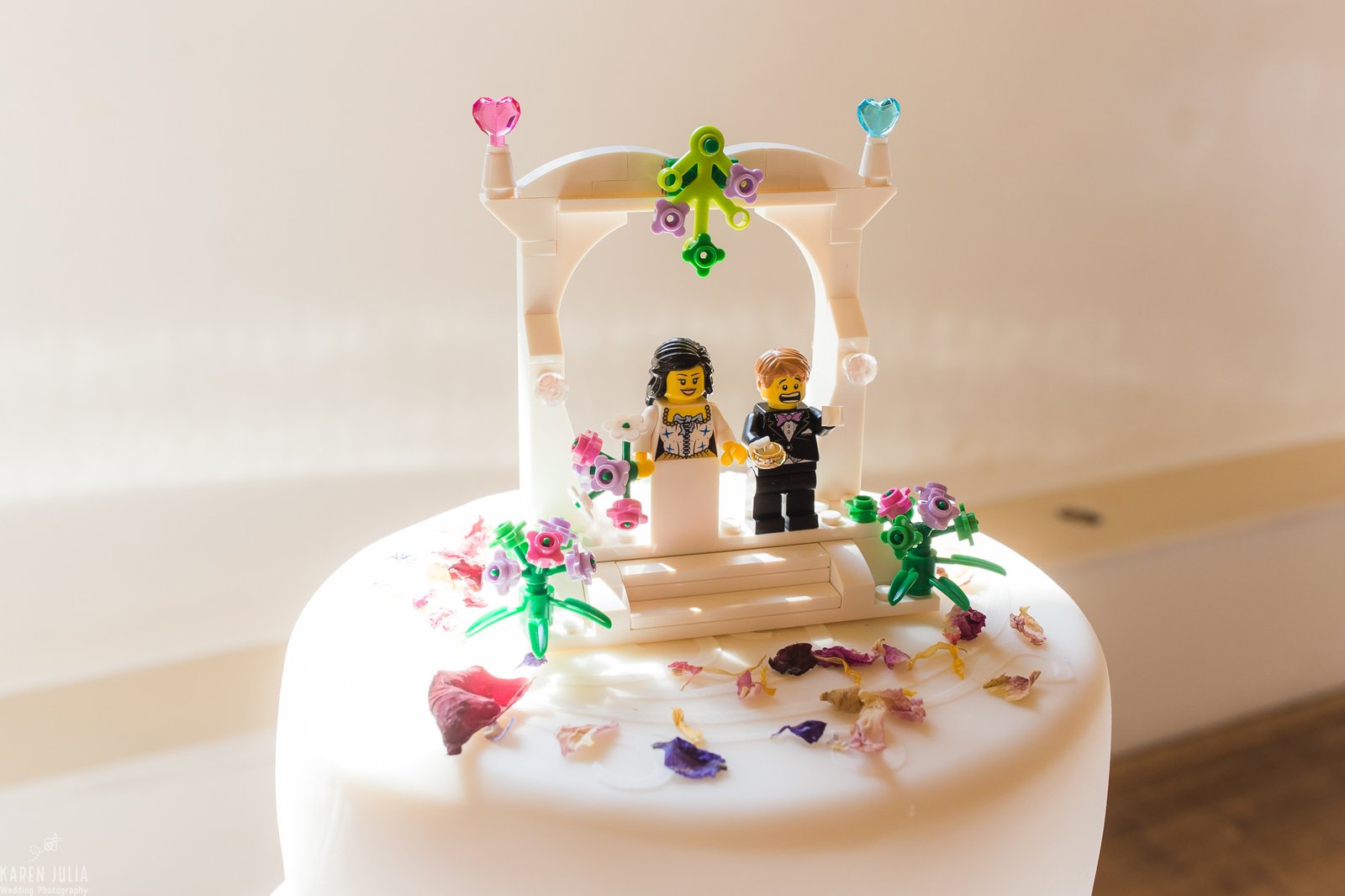 The bride and groom choose to have afternoon tea as their wedding breakfast.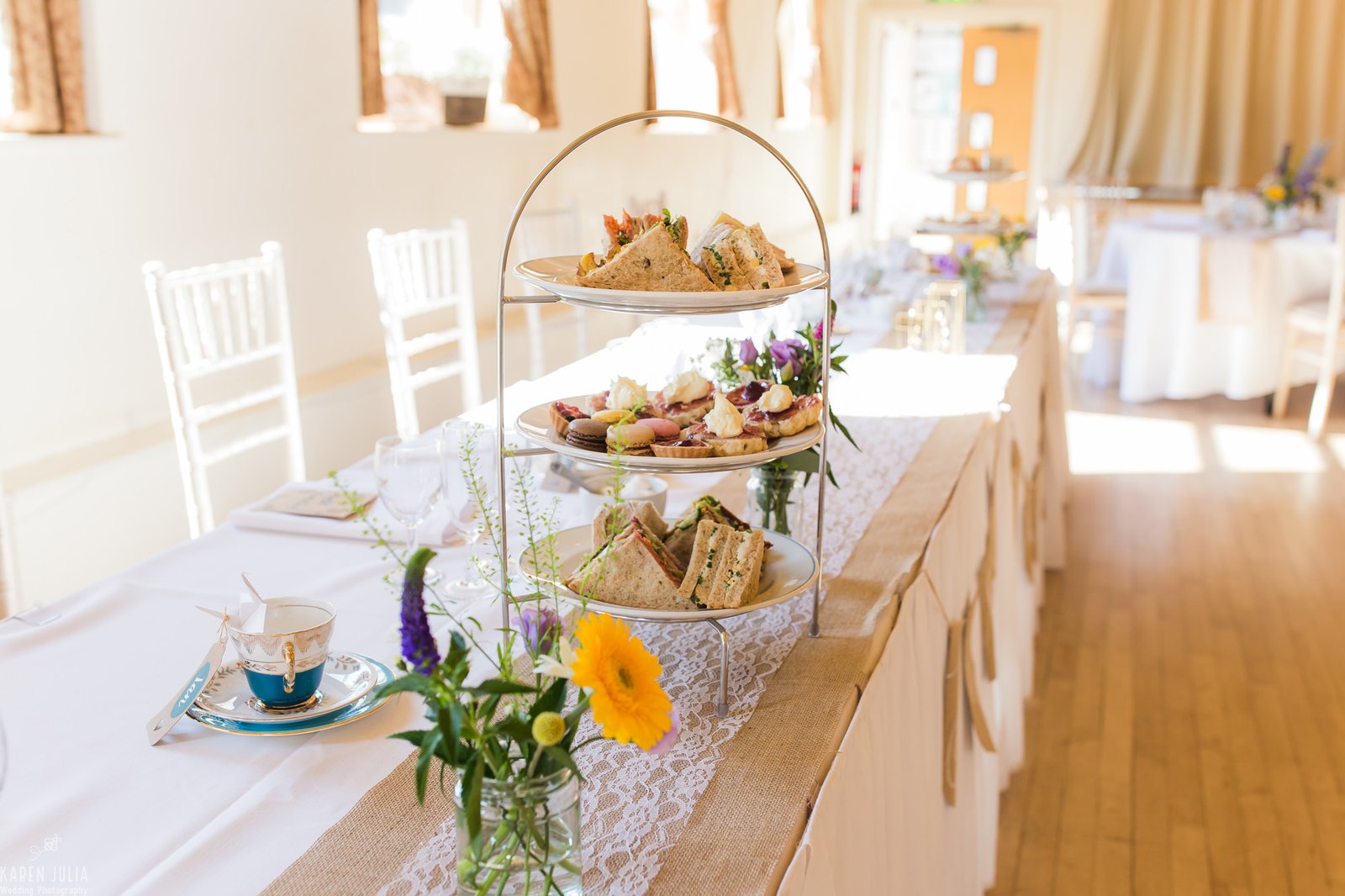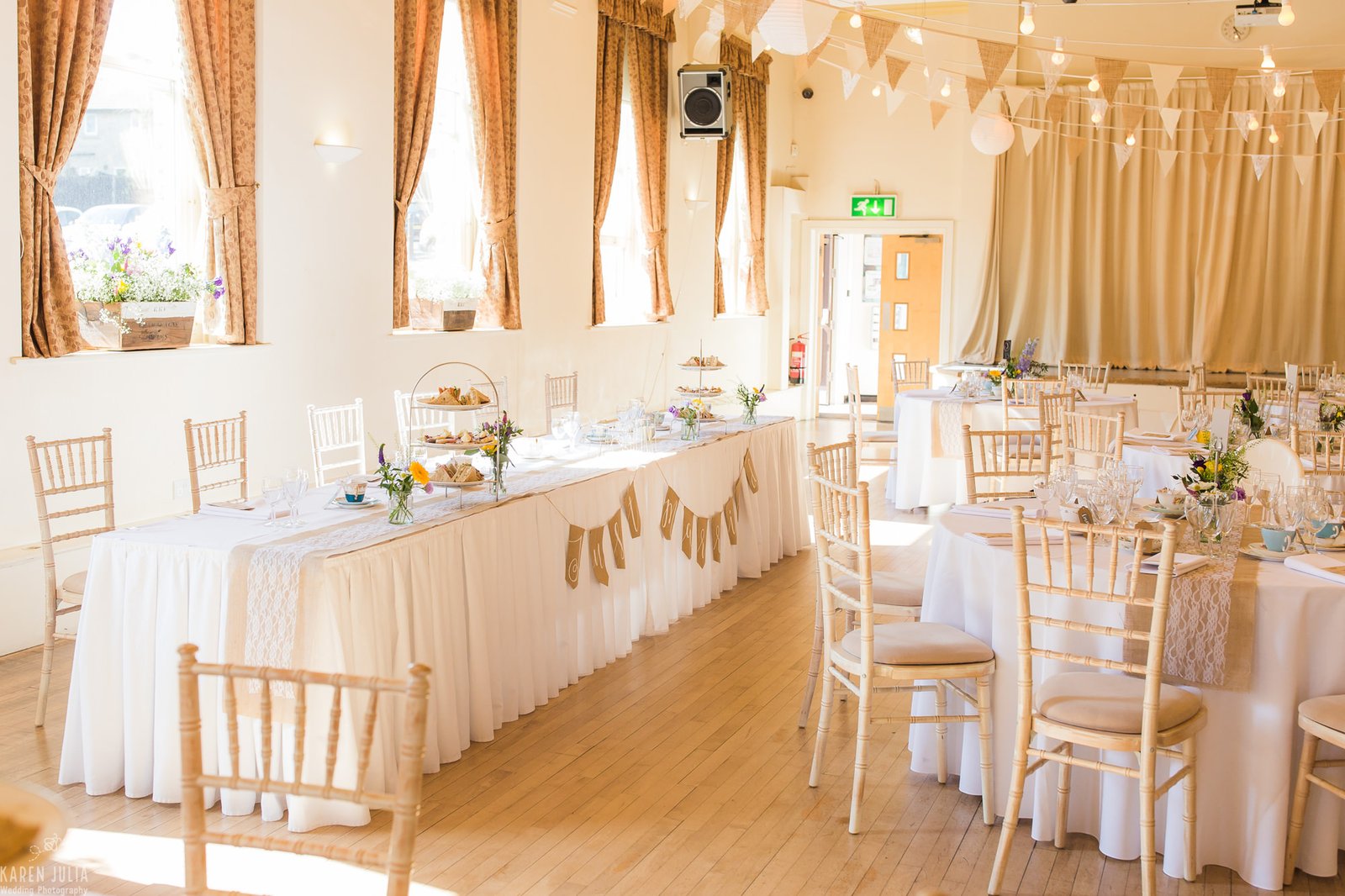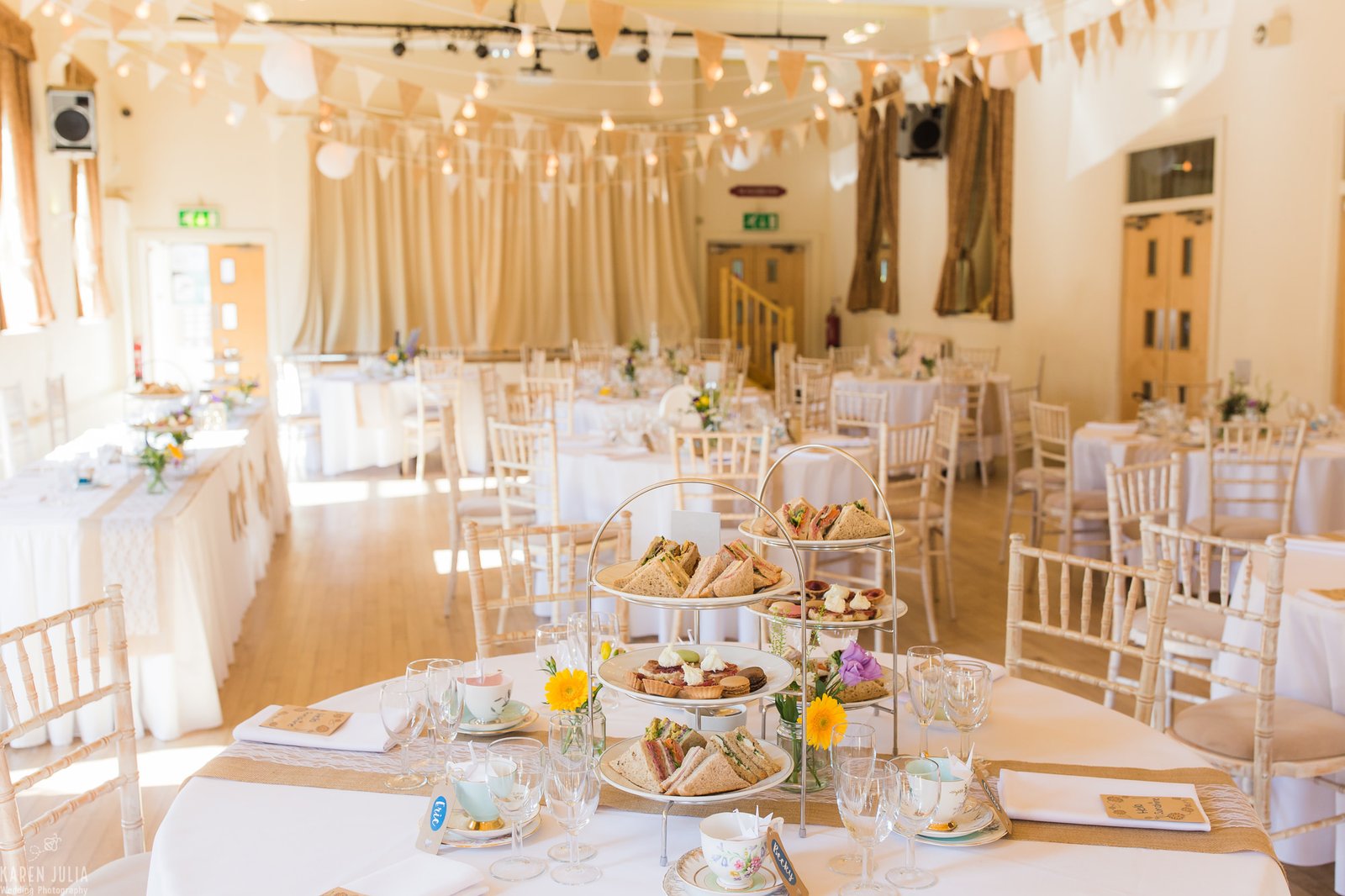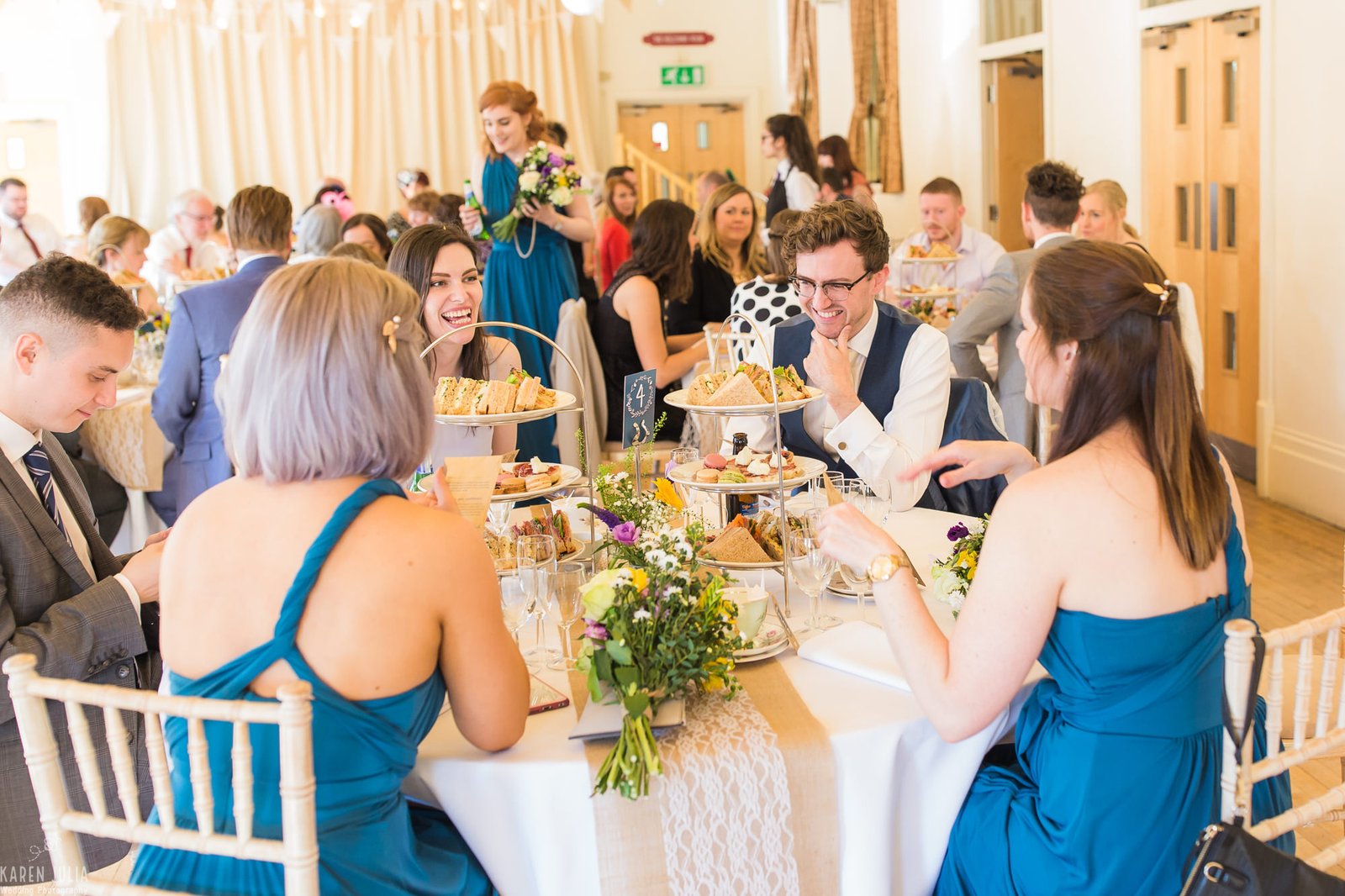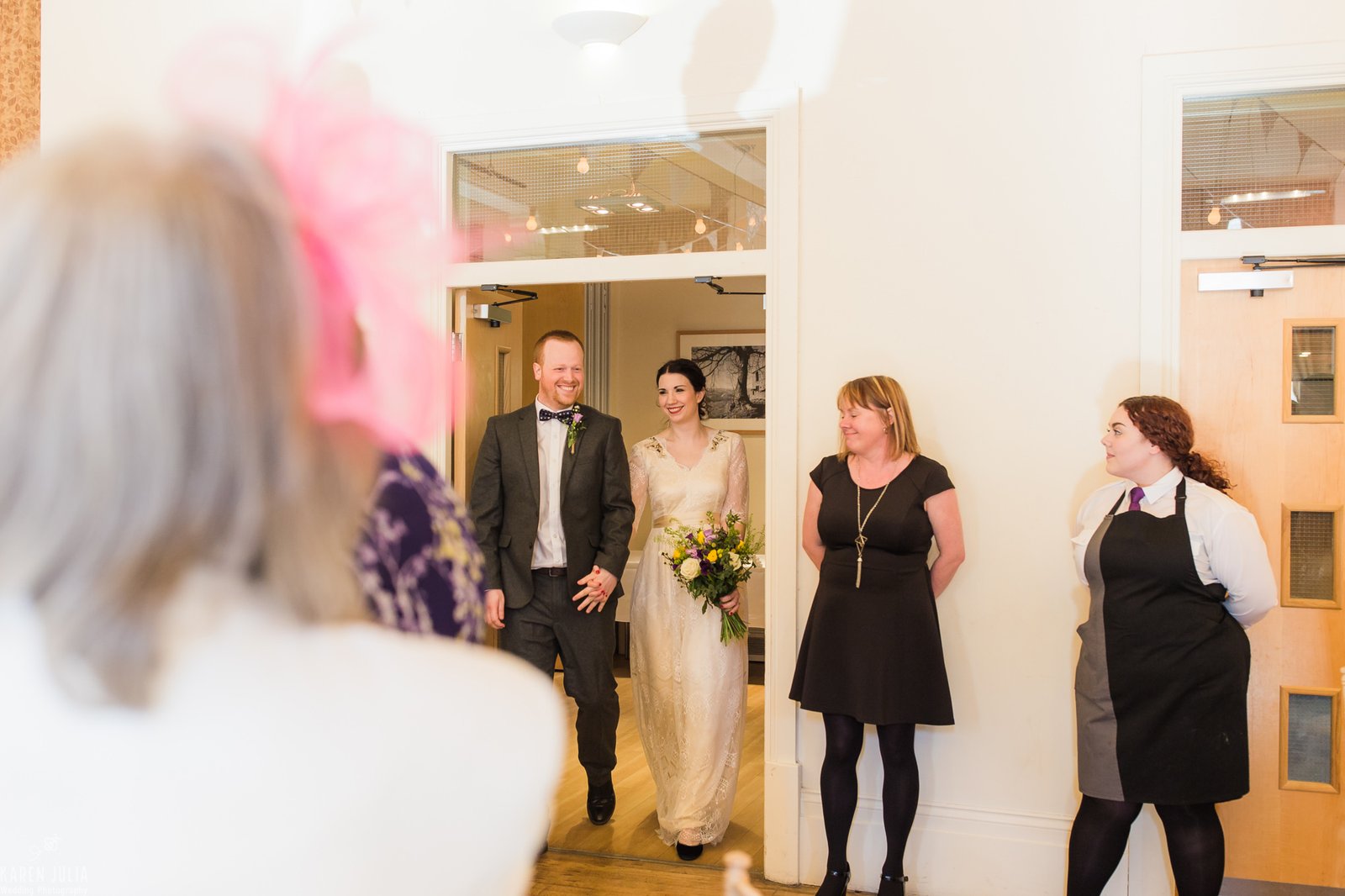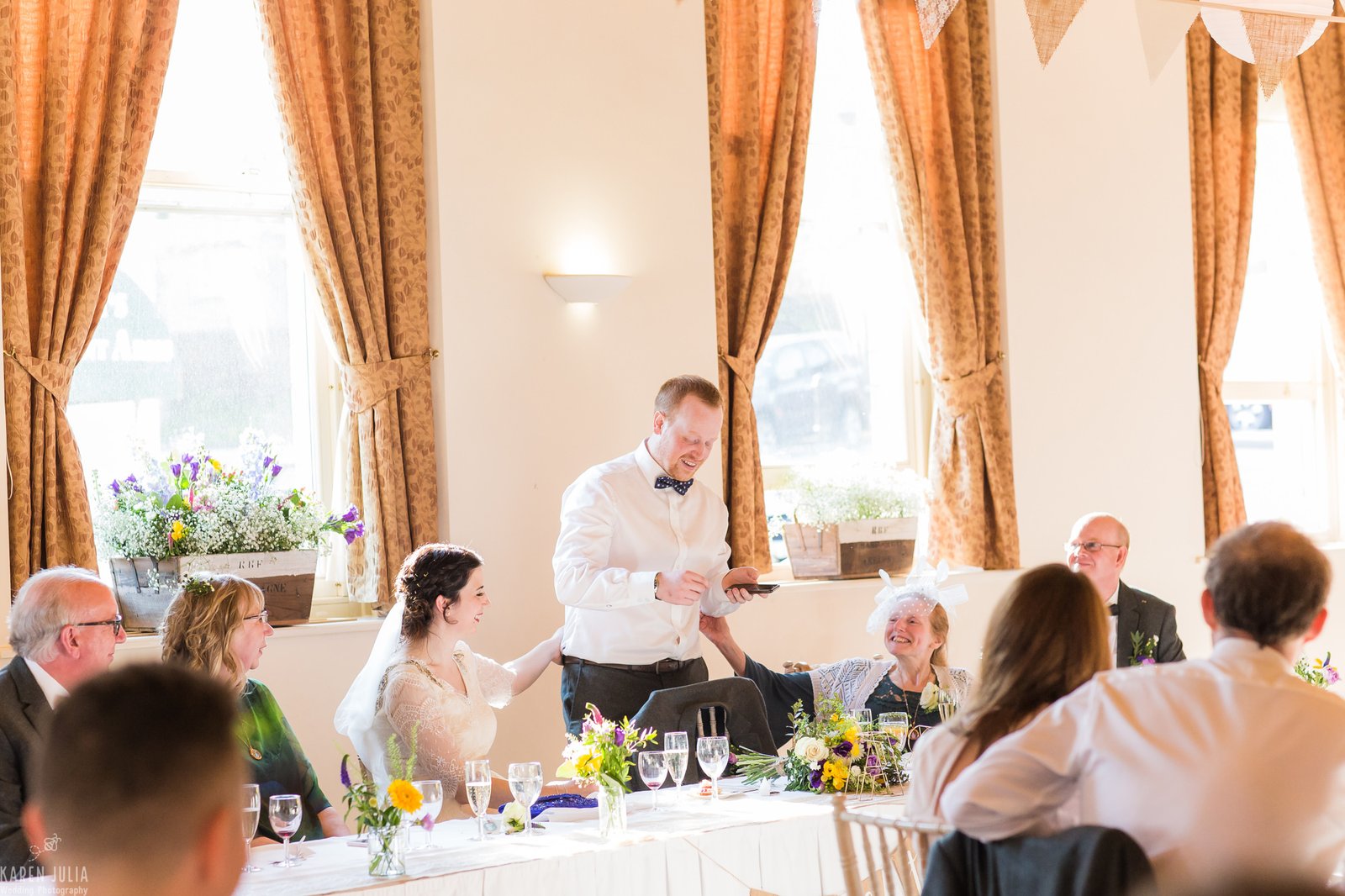 We nipped outside after the meal to get some bride and groom portraits outside Ramsbottom Civic Hall, featuring cherry blossom and event style posters of the wedding.