Summer Deanwater Hotel Wedding: Joadie & Andrews Relaxed & Fun Wedding
I initially met Joadie & Andrew at the Wedding Fair at Event City in the autumn before their wedding. They told me a little about their plans for the wedding day, and when they mentioned there was to be a rodeo bull / bucking bronco – I knew it was going to be awesome! This portrait pretty much sums them up! 🙂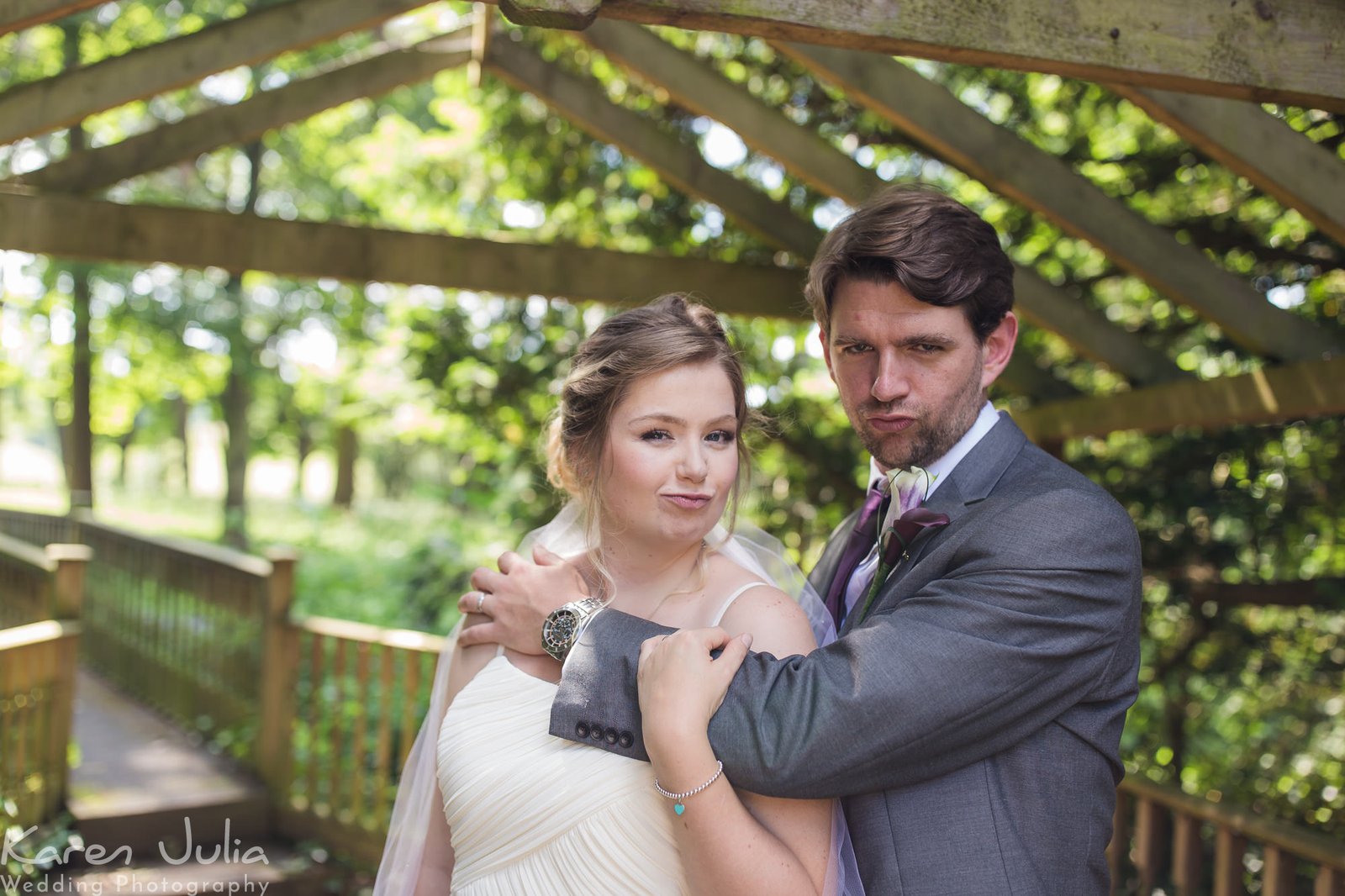 Summer Deanw
ater Hotel Wedding: Couple Interview
Joadie & Andrew wanted their wedding to be casual, relaxed & fun, so that everyone could enjoy themselves.
They also wanted their border collie Jack to be at the wedding, so he stayed long enough to participate in portraits.
I love dogs at weddings! <3
How they met:
We met online (oasis.com) 6 years ago! Our first date was in Alderly Edge on the 10th October, and the rest as they say in history!!
The proposal:
We stayed in a stunning hotel in Aberystwyth, called Nanteos Mansion.
We walked around the grounds to a private lake, just us two and he got down on one knee and asked me!
What advice would you give other couples planning their wedding?
Book everything as soon as you can, that way there is nothing to think about nearer the wedding apart from final payments. Do not stress about ANYTHING, everything is fixable, and there is always an alternative. Even if something goes wrong on the morning, there's always a way to fix anything!!! And just ENJOY!! Xx
Bridal Preparations… and the Stig!
Joadie had planned a surprise for Andrew with Stig-a-like, who stayed in character the full time! Andrew arrived at the venue in the GTR in the morning, and after a few photos with the car, went to meet Joadie who was getting ready with the girls.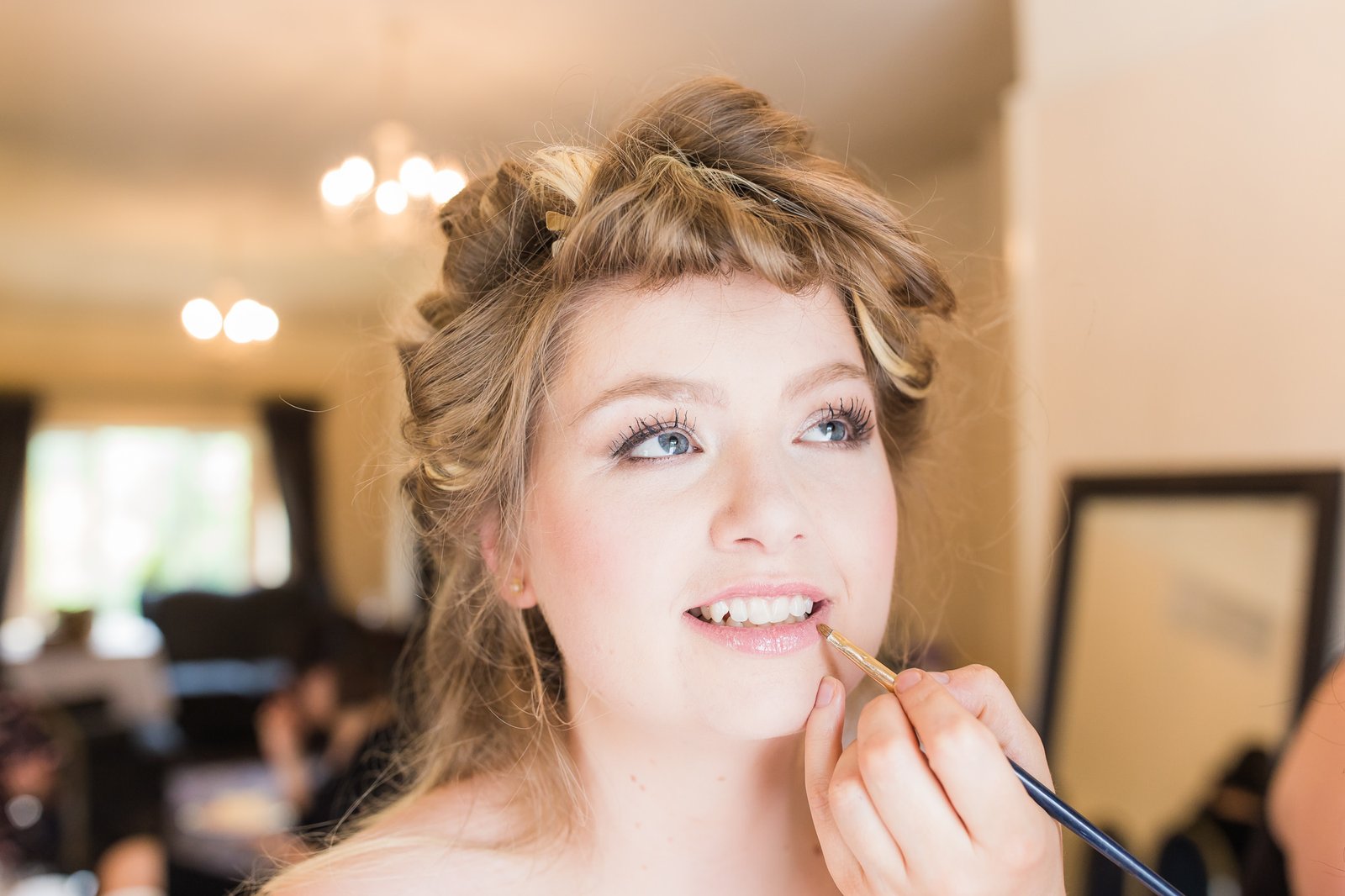 Wedding Ceremony at Deanwater Hotel




Group Photos at the Deanwater Hotel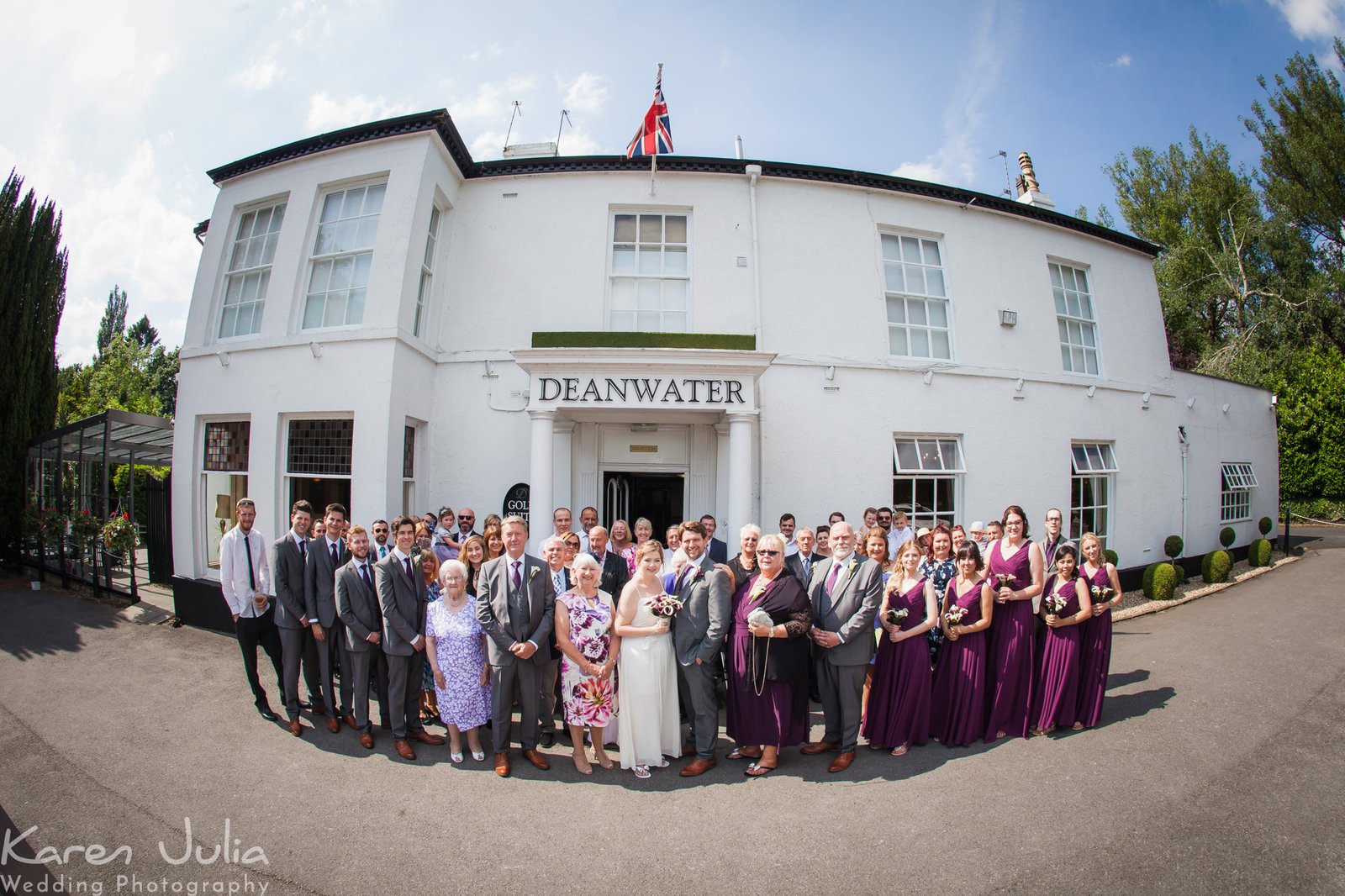 I'm loving these matching purple bridesmaids dressing and matching purple orchid flowers in the bouquets!



Summer Evening Wedding Reception
Top tip: If you're having a summer wedding and you plan on hiring a rodeo bull for the evening reception, maybe suggest the guys change in to jeans first. I'm not sure on the final count of pants split on this bull, but pretty sure it was 4 or more!
But first, the first dance…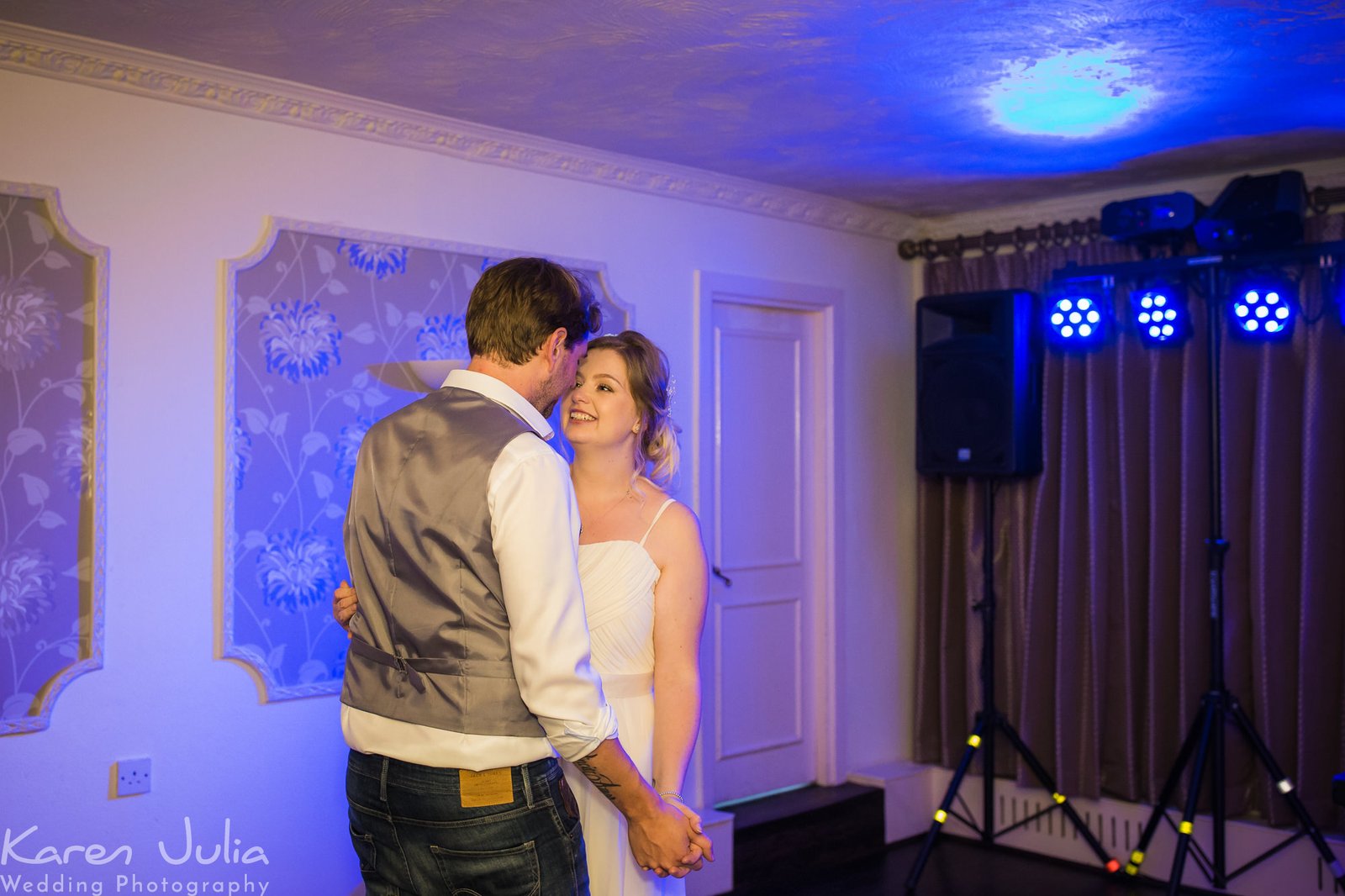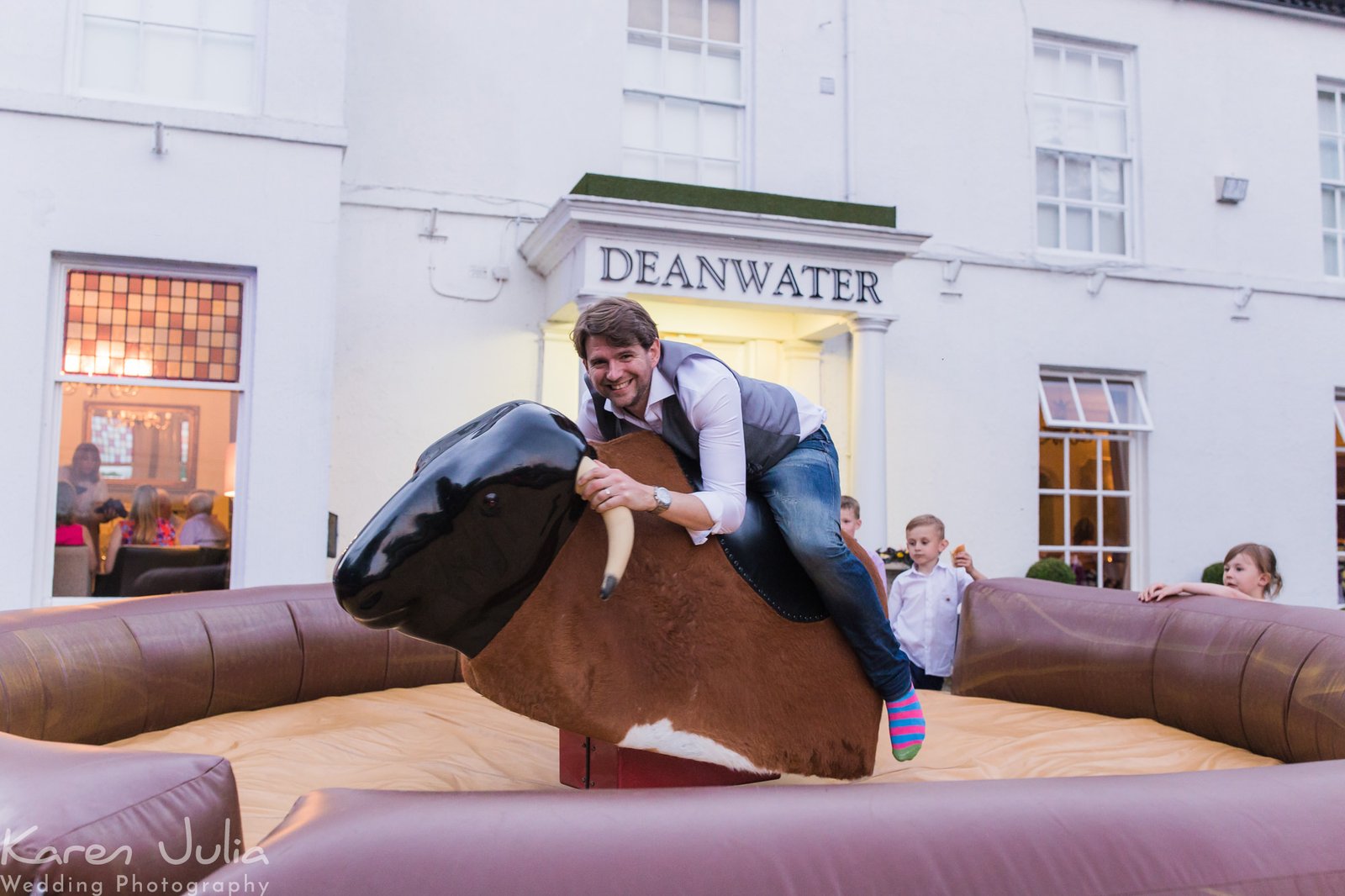 This shot was taken after an unfortunate trouser incident…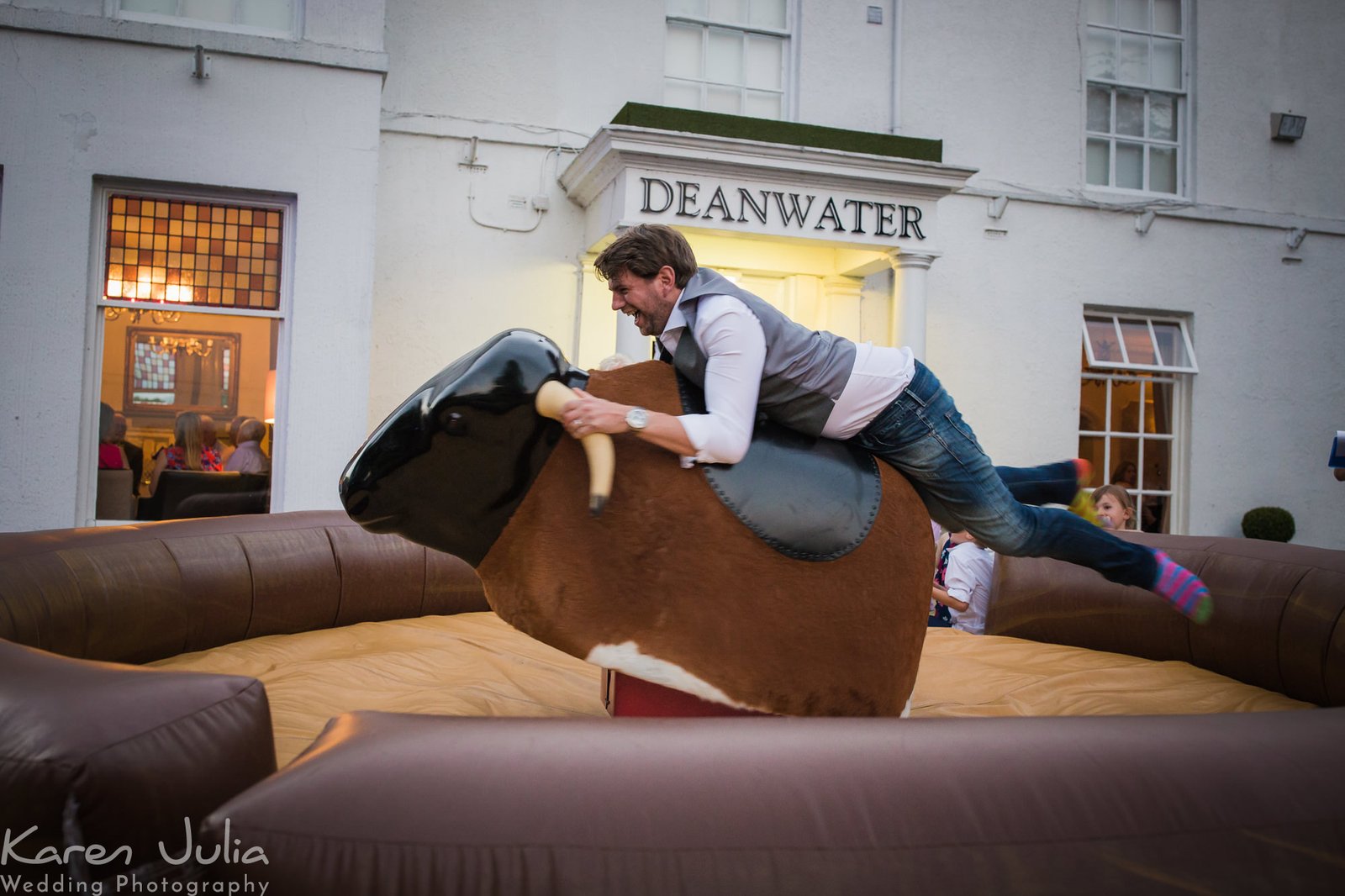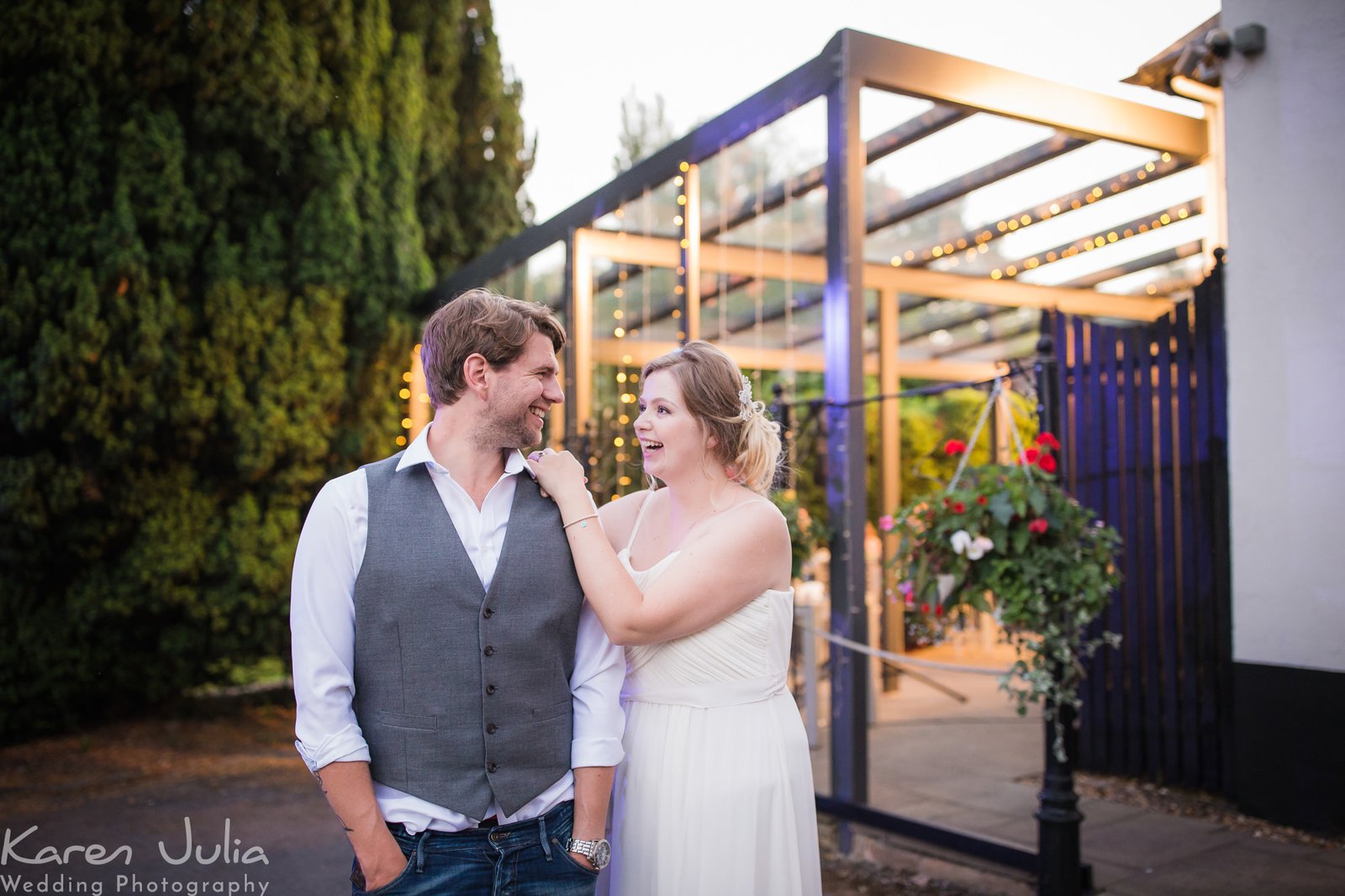 Wedding Suppliers
Eden Florist altrincham
Michael spencer DJ
Marie Antoinette cakes
YS Dress Bridesmaid dresses
Absolutely flawless hair and Make up
Stig-a-like