I've photographed many weddings in Liverpool over the last decade, and this location has featured as a backdrop many times in my portfolio, but I've never had the opportunity to shoot at one of Liverpool's most iconic buildings; the infamous Royal Liver Building.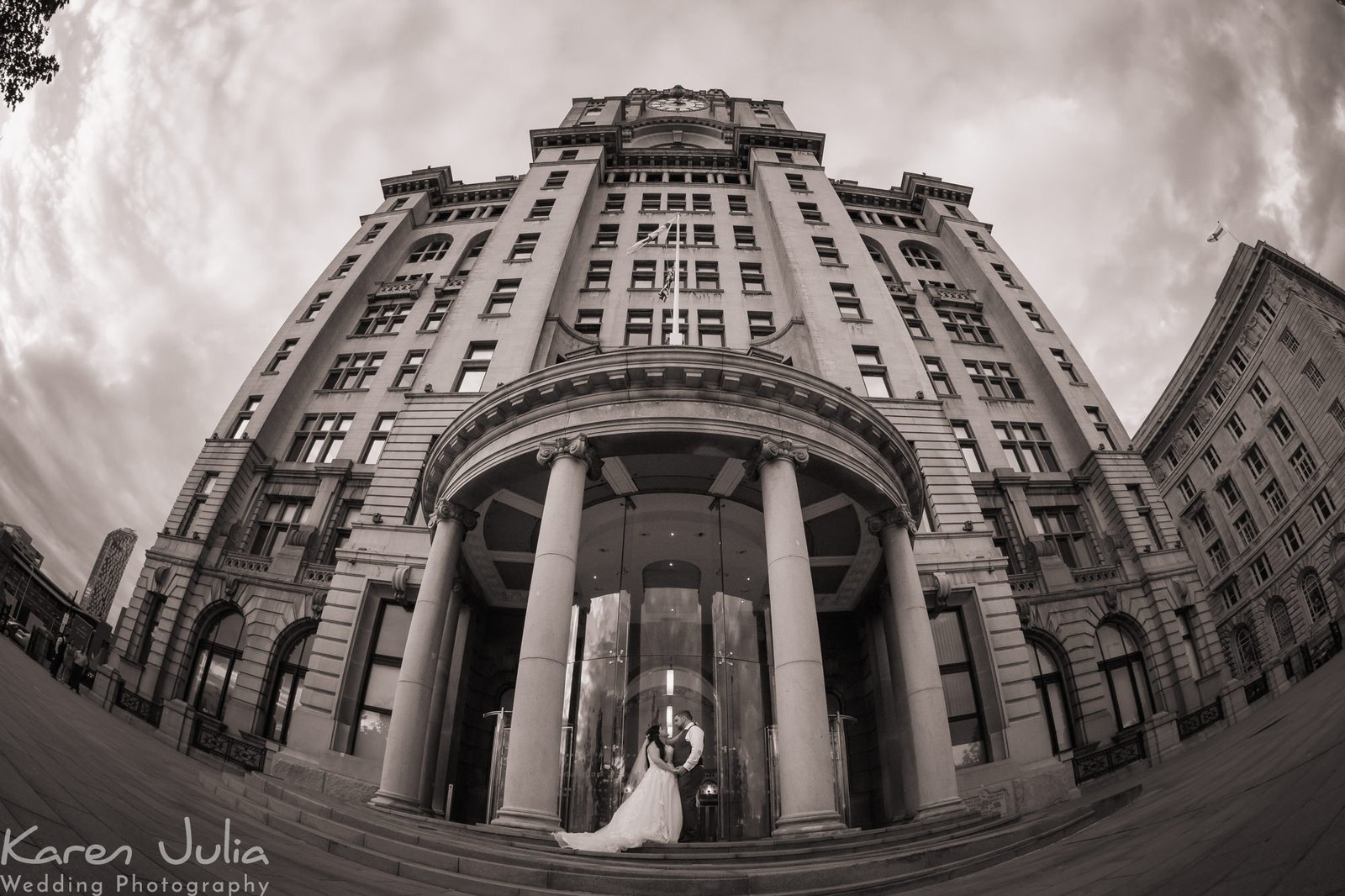 We got these portraits just before sunset. The location on Liverpool's riverside makes it a great location for sunset portraits.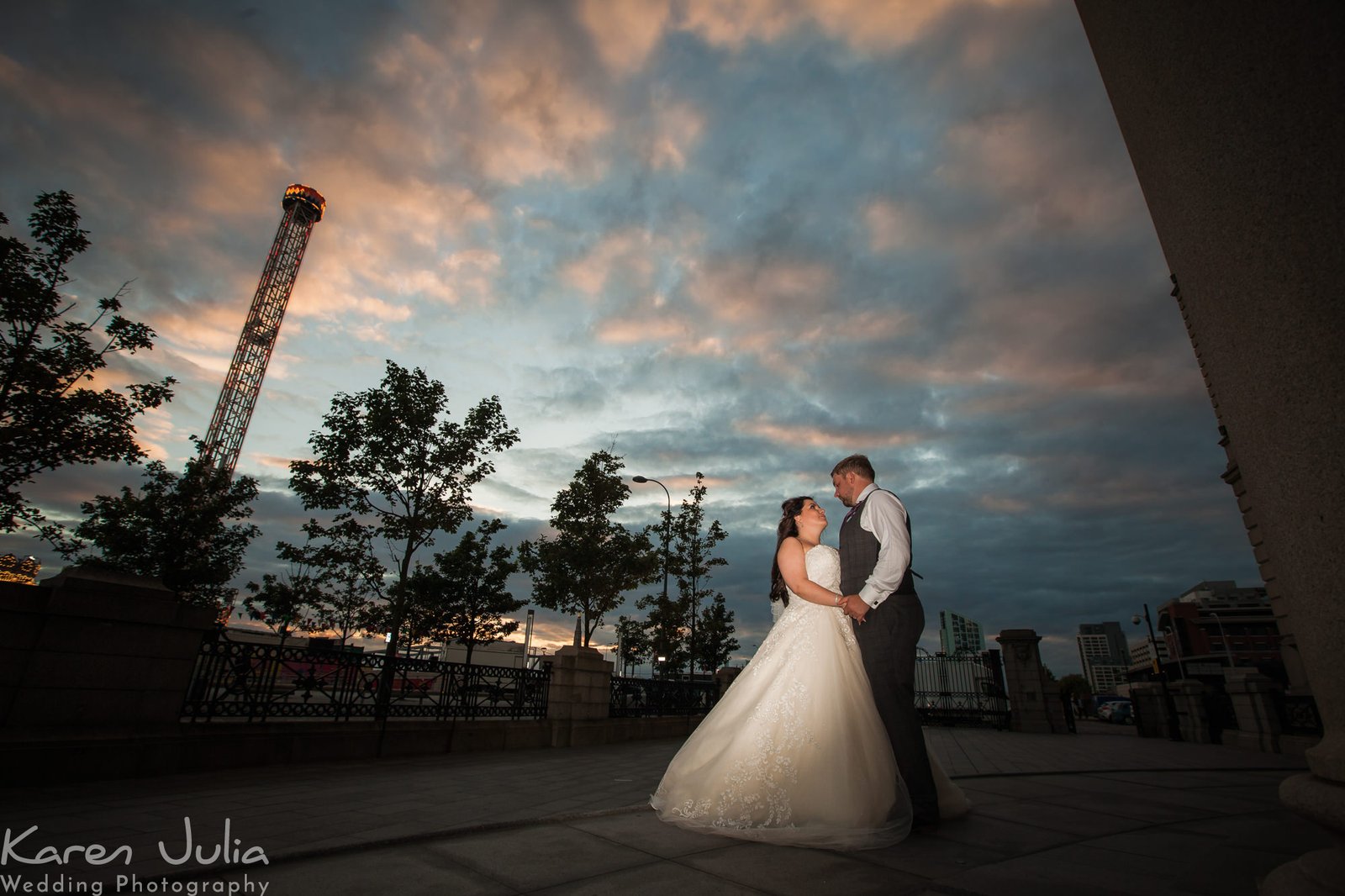 These are a couple of my favourite portraits from the day, but I am skipping ahead a little.
The Wedding Ceremony
Laura & Mark were to be married at St Michaels Church in Aughton. It's a super friendly church, everyone I spoke to was lovely, and the officiate was happy with me getting a few photos of Laura walking down the aisle, before dashing to he back to shoot the ceremony with the beautiful windows as a backdrop.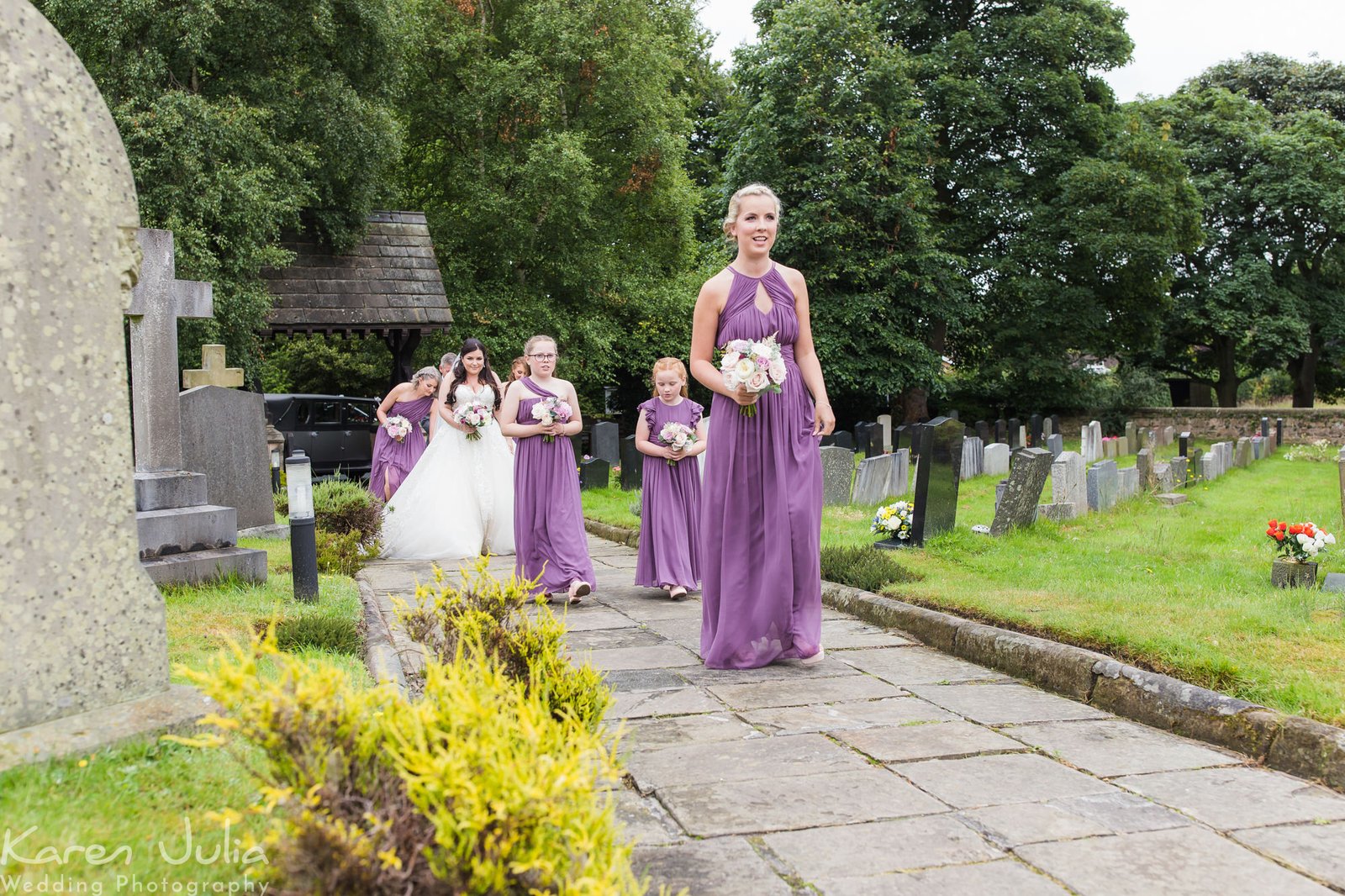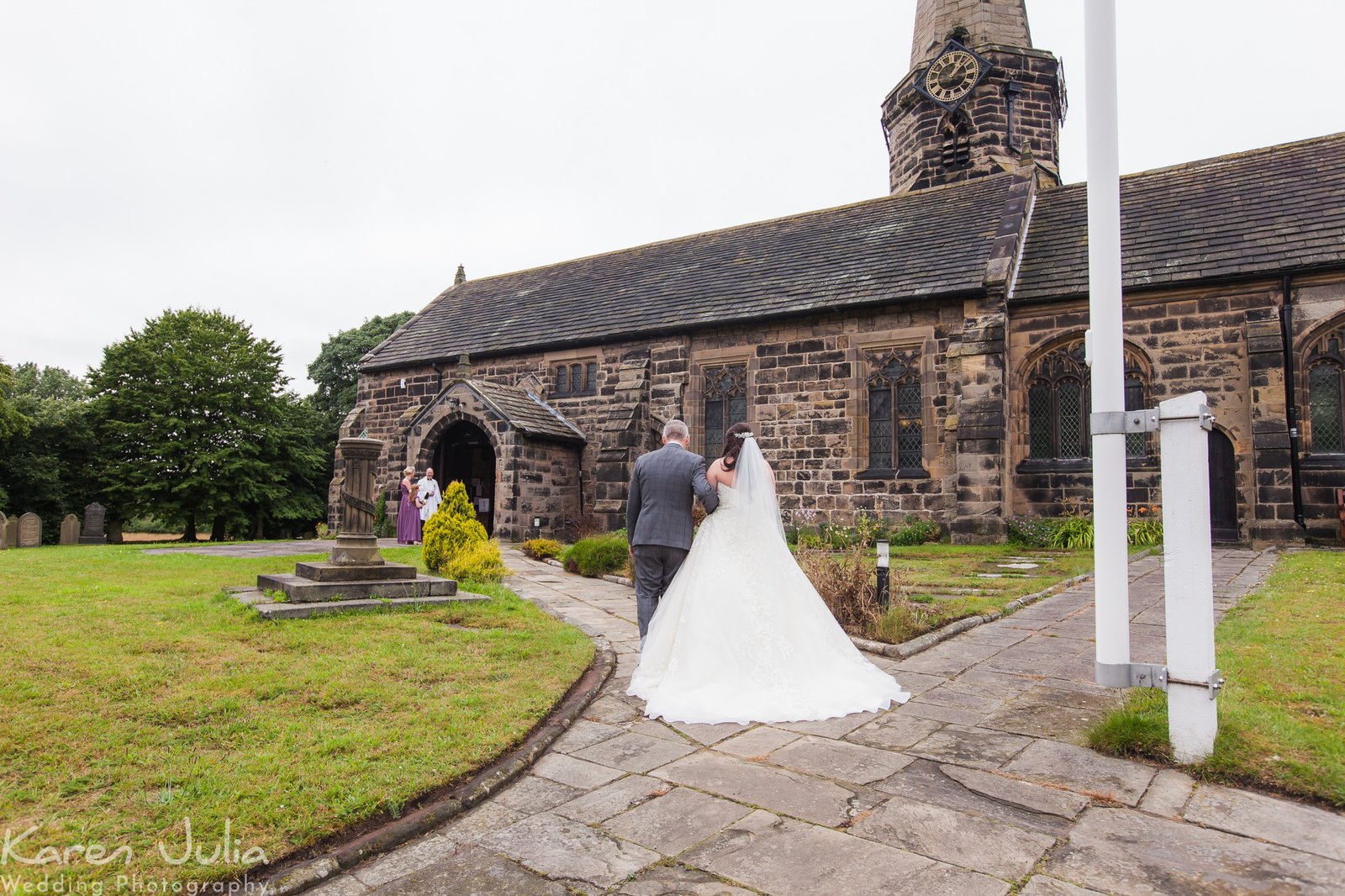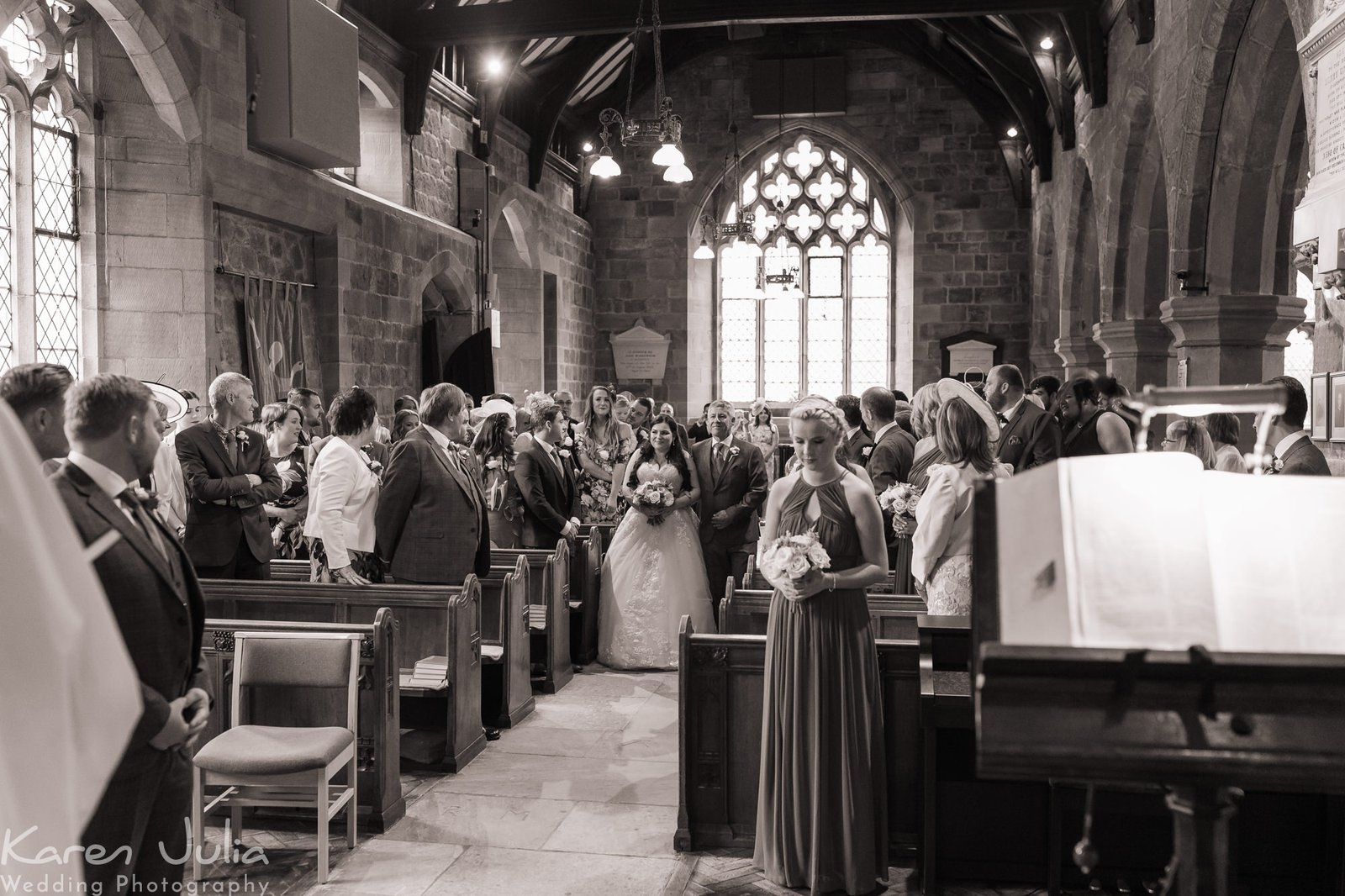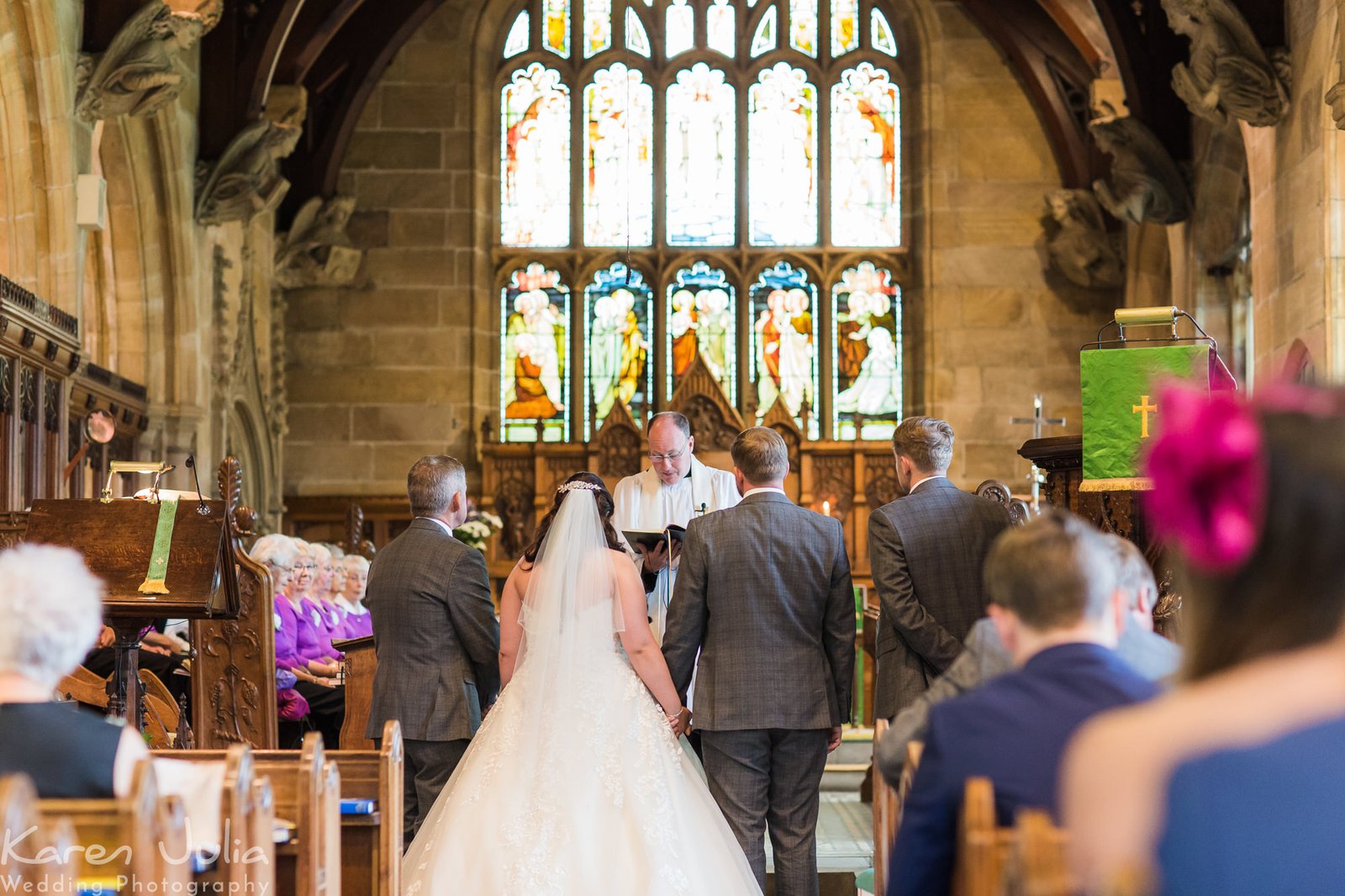 How many people can we fit in the register signing photo? Everyone. My fisheye lens comes in handy for situations like this!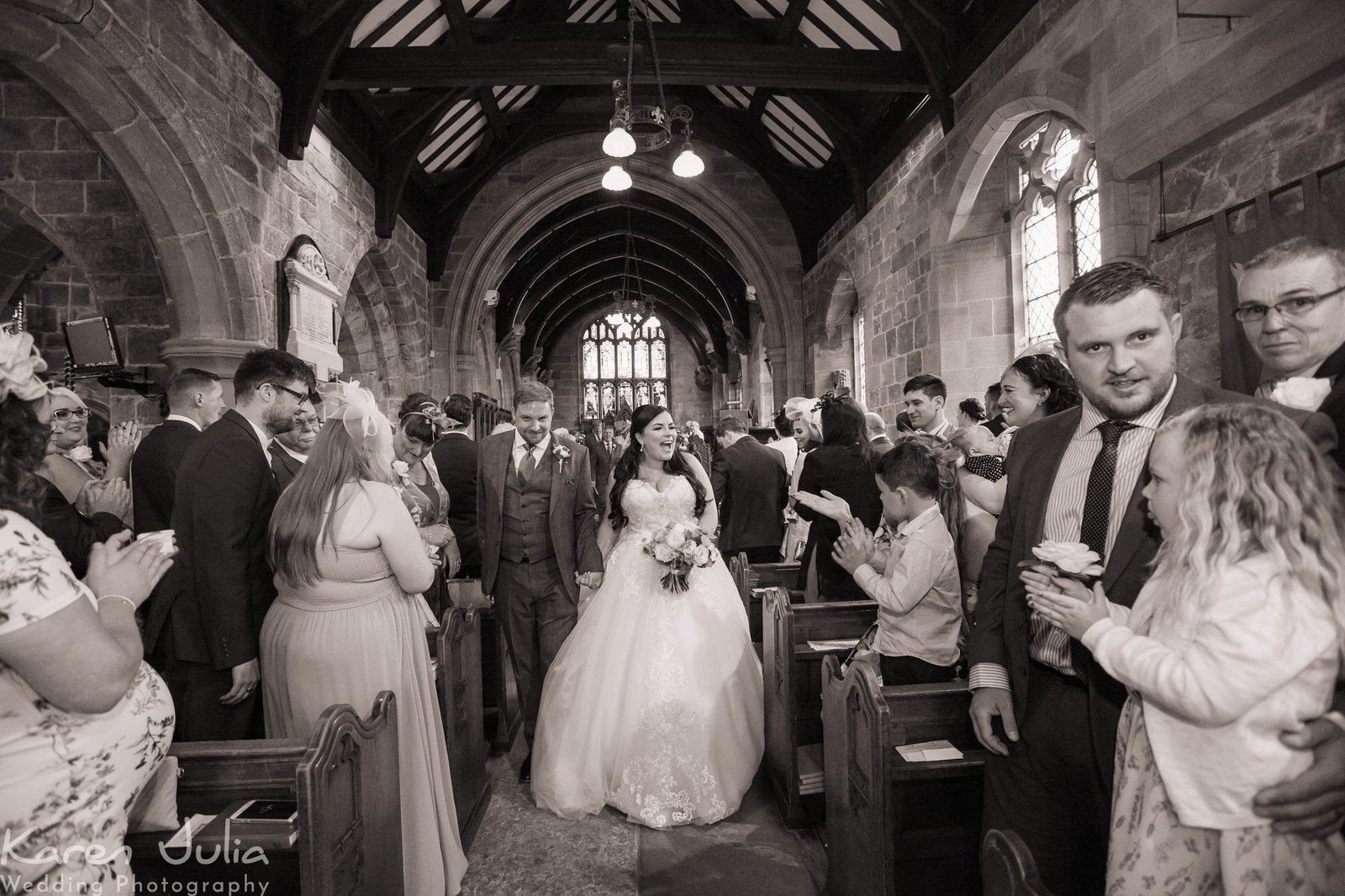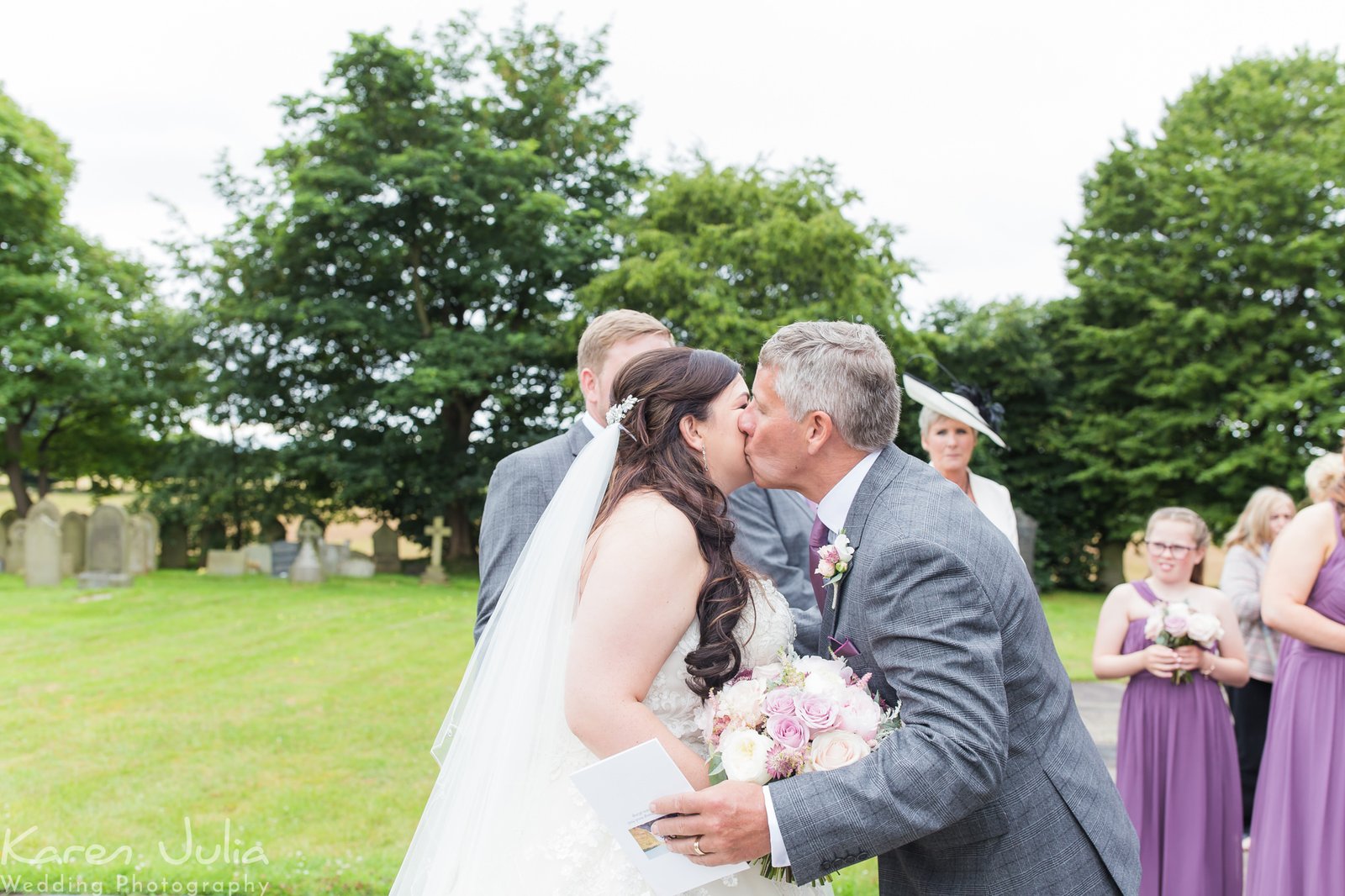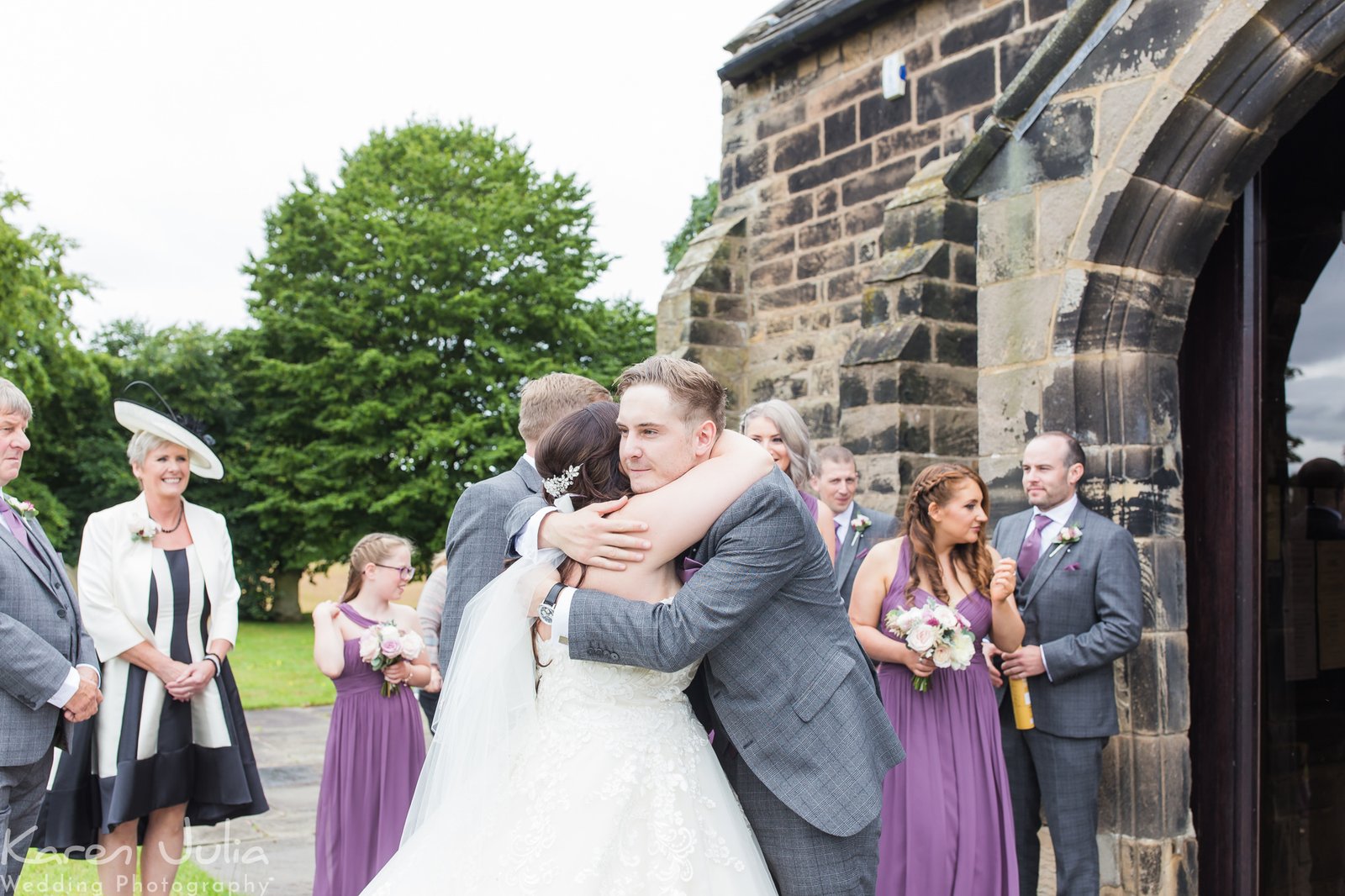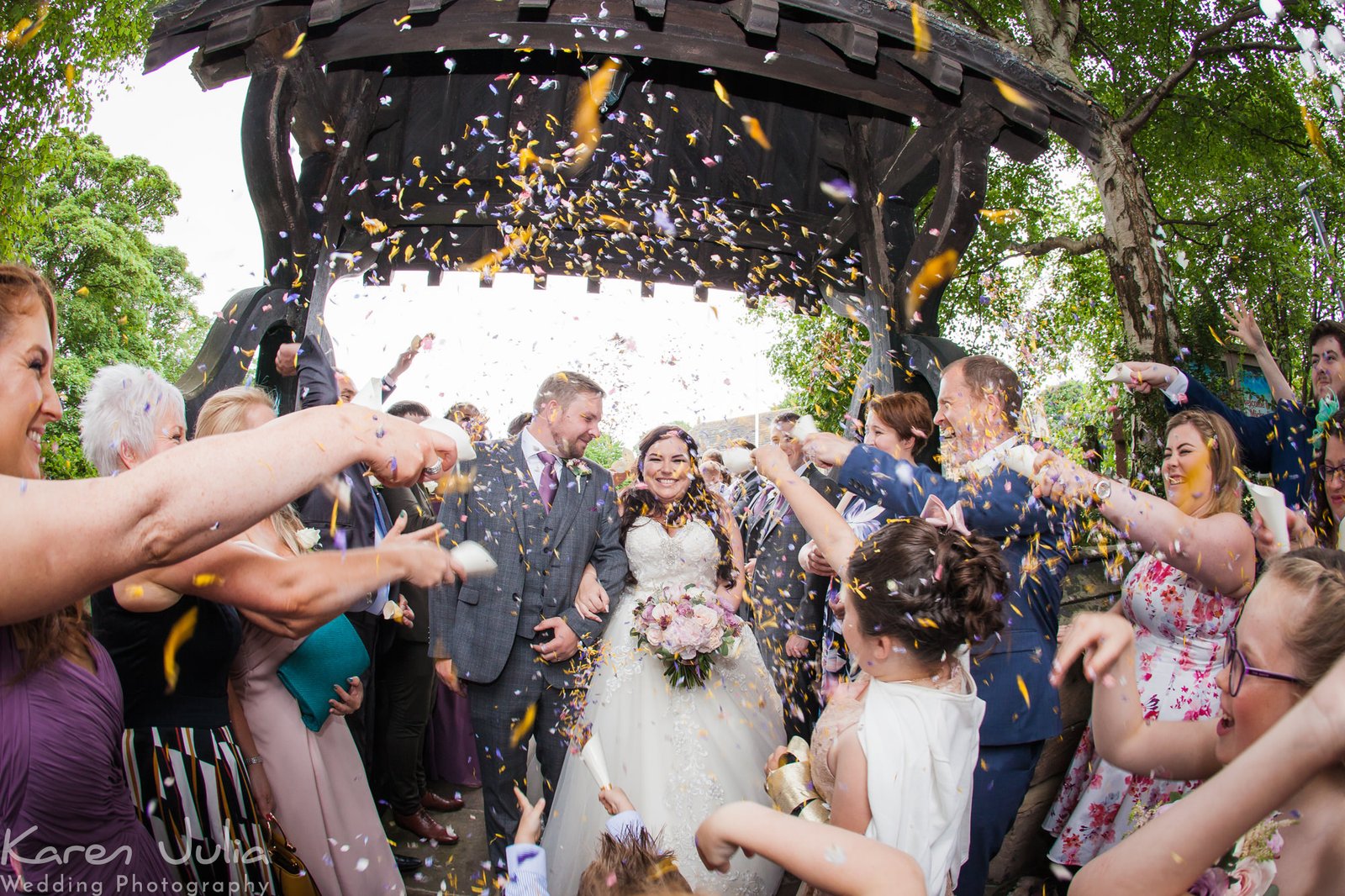 Royal Liver Building Wedding Reception
After enjoying the ice cream at the church, everyone headed to the Royal Liver Building for the wedding reception. The space is bright and all white, so it's a blank canvas for whatever your wedding day colour scheme features. Laura and Mark went for a rustic feel with lilac as the accent colour.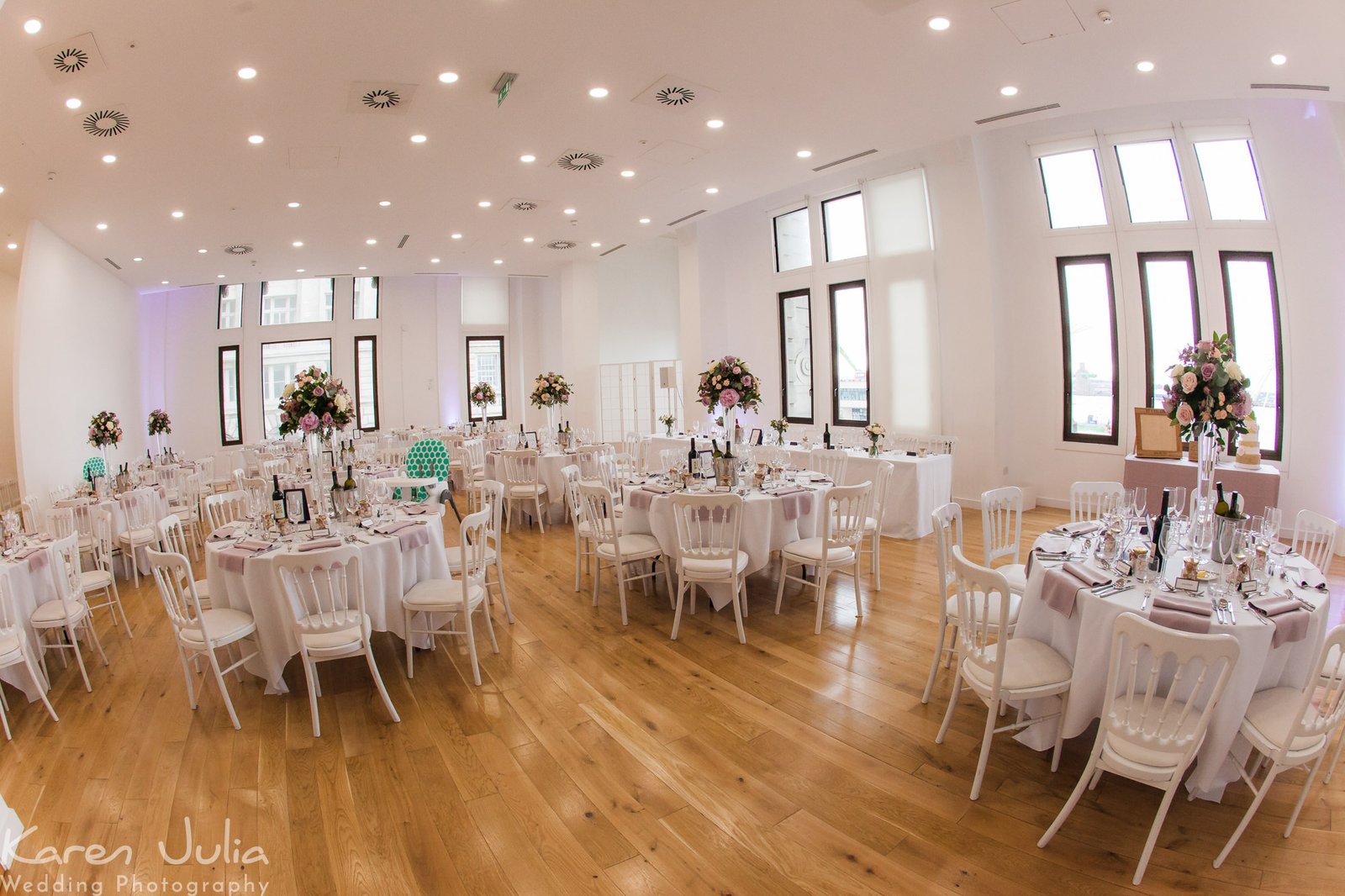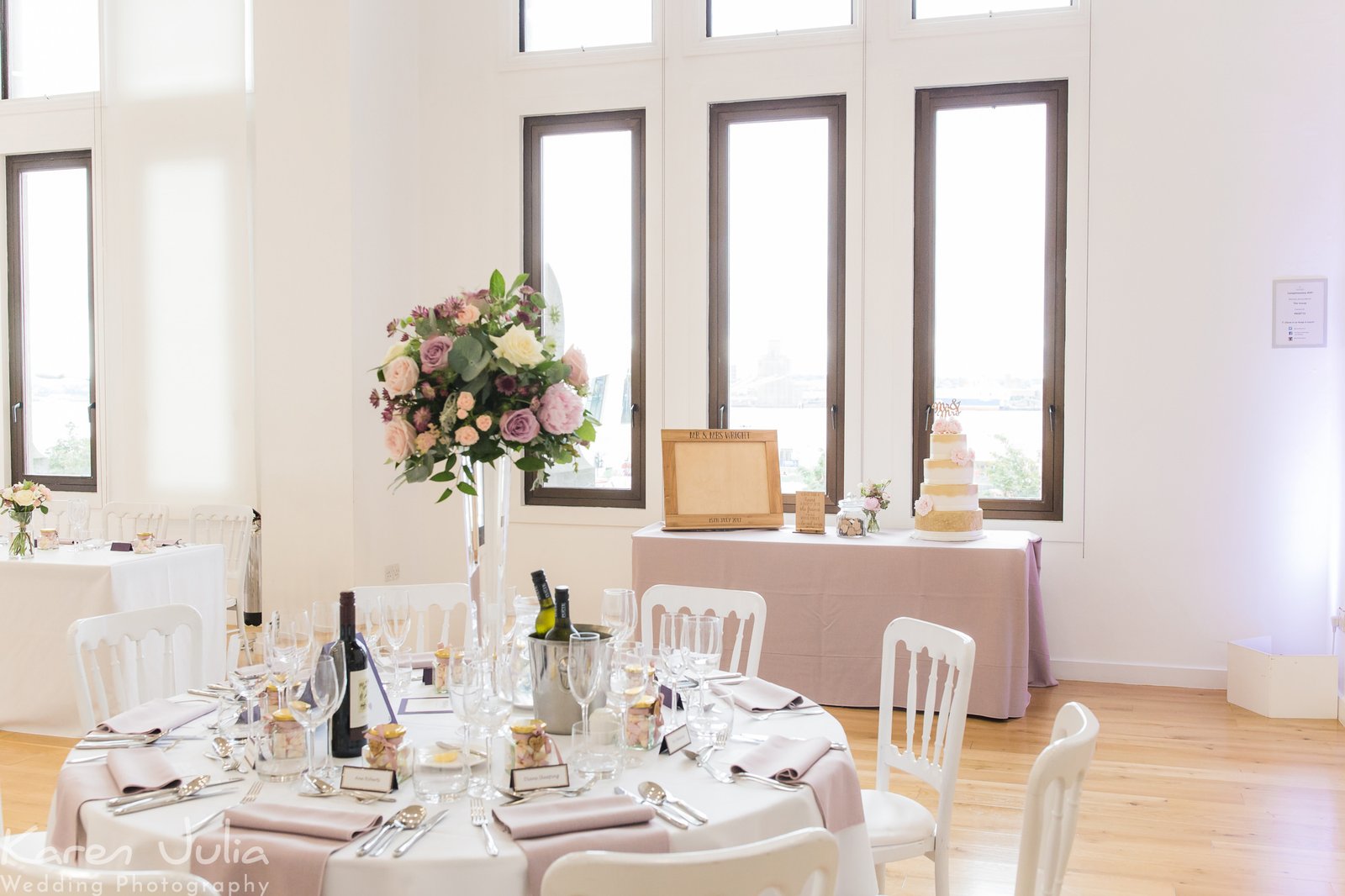 The kids were all on their own table and had games and colour coordinated bowls of lego to play with during the wedding breakfast. I thought this was such a cool idea!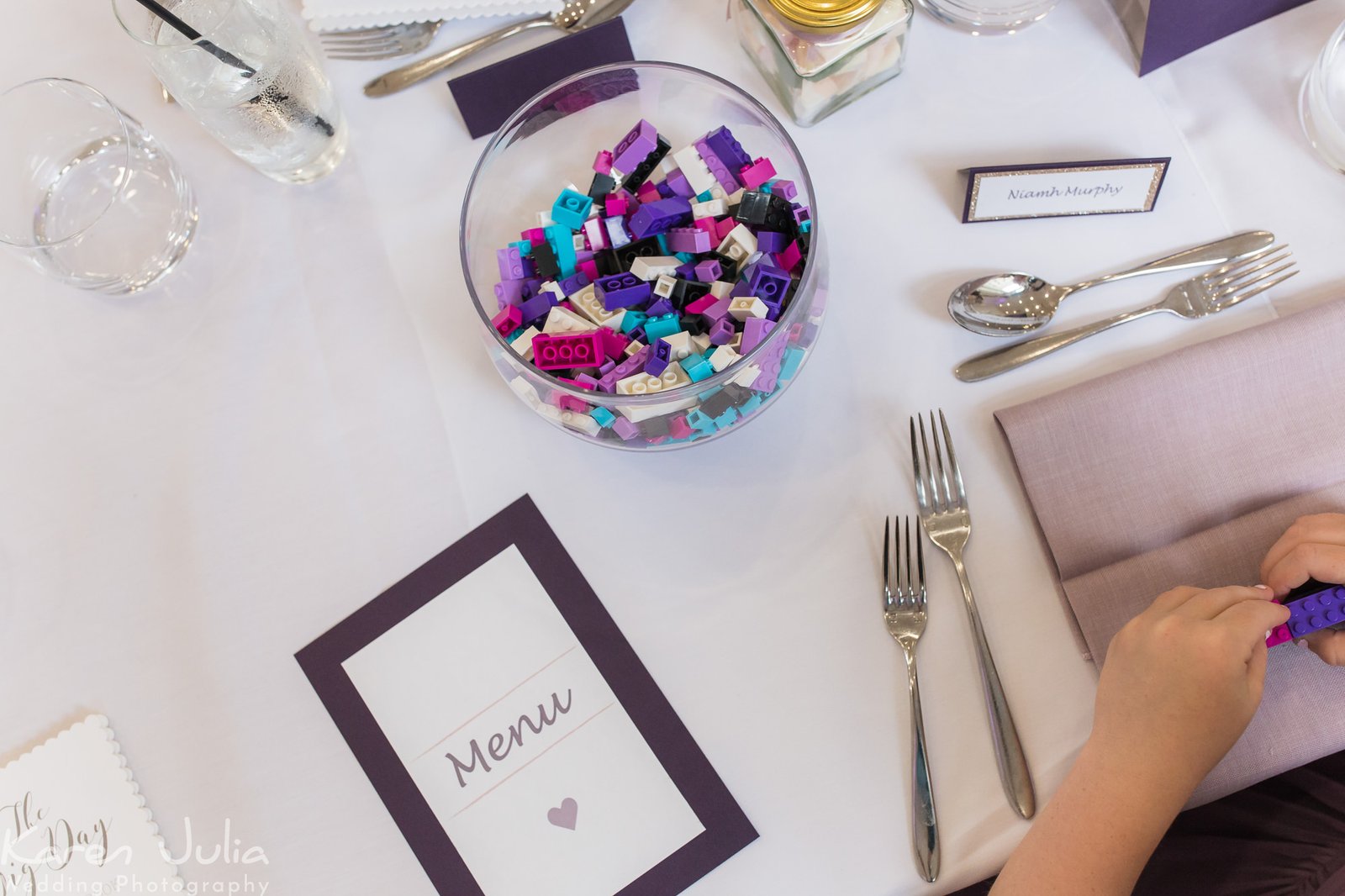 Where to do Group Photos?
We done a few group photos outside the Royal Liver Building – but a word of warning – it was a bit windy!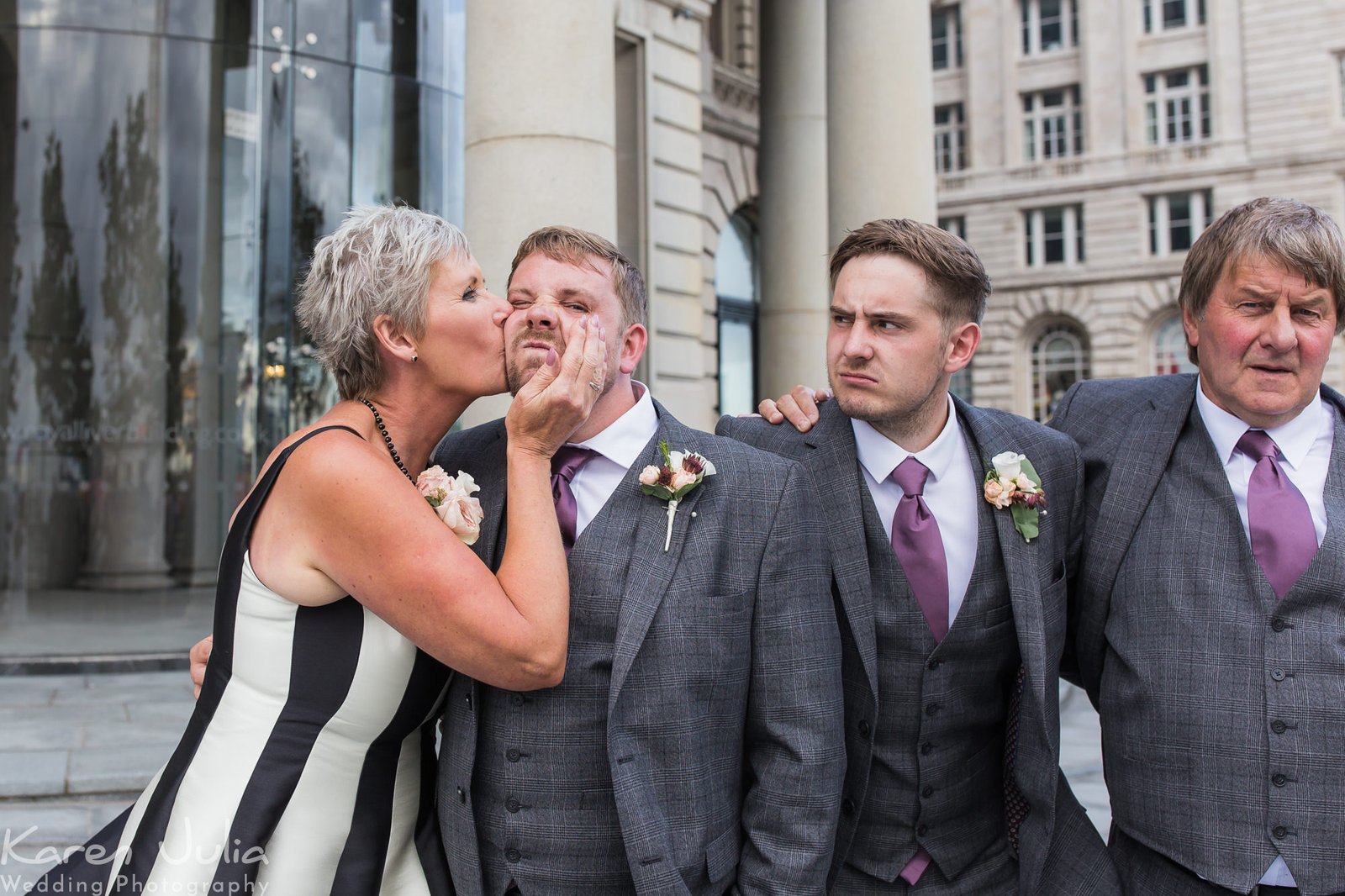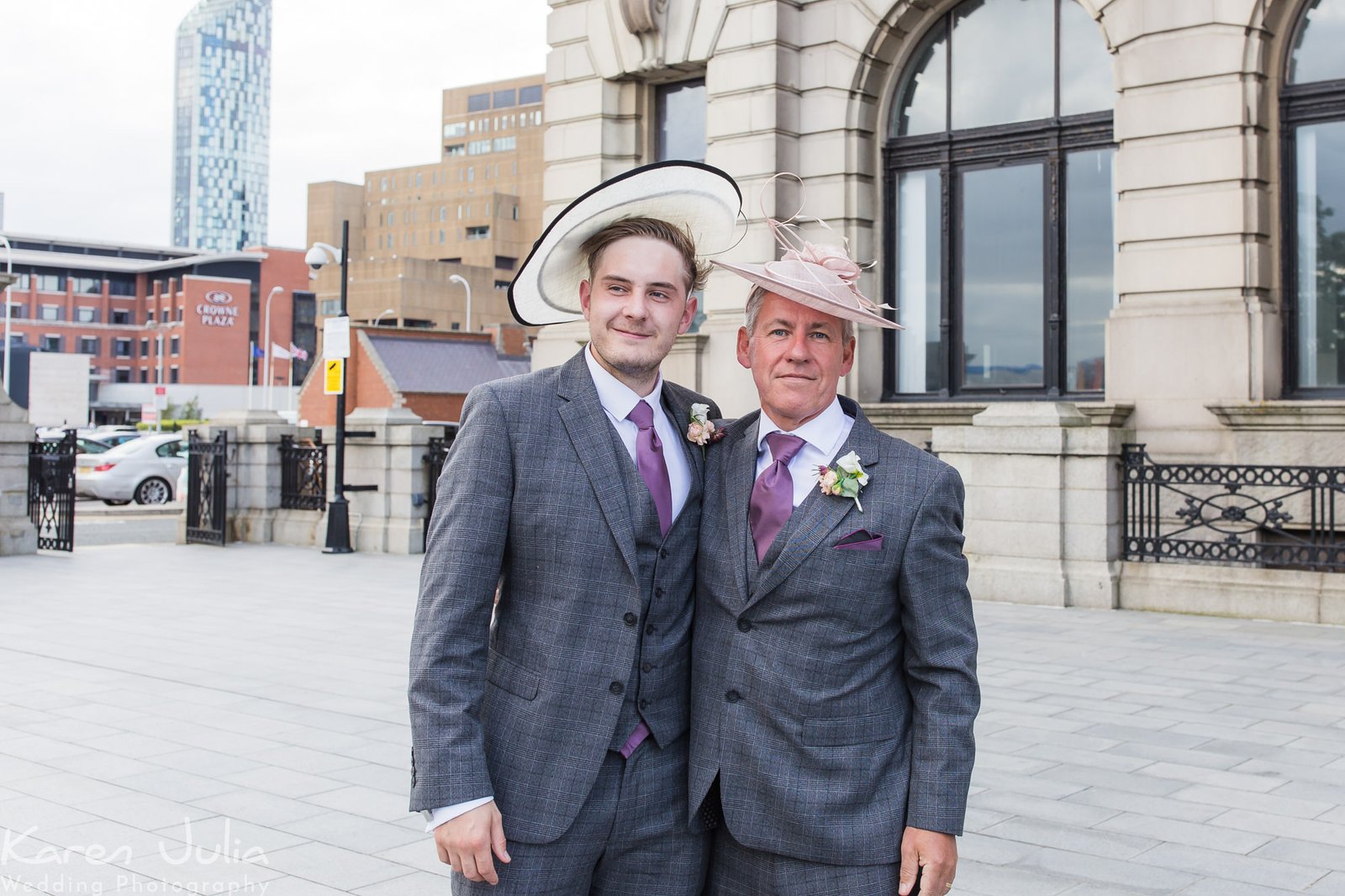 Where to do Couple Portraits?
St Nicks church gardens in across the road, so we nipped across there for a few portraits with the Royal Liver Building as a backdrop.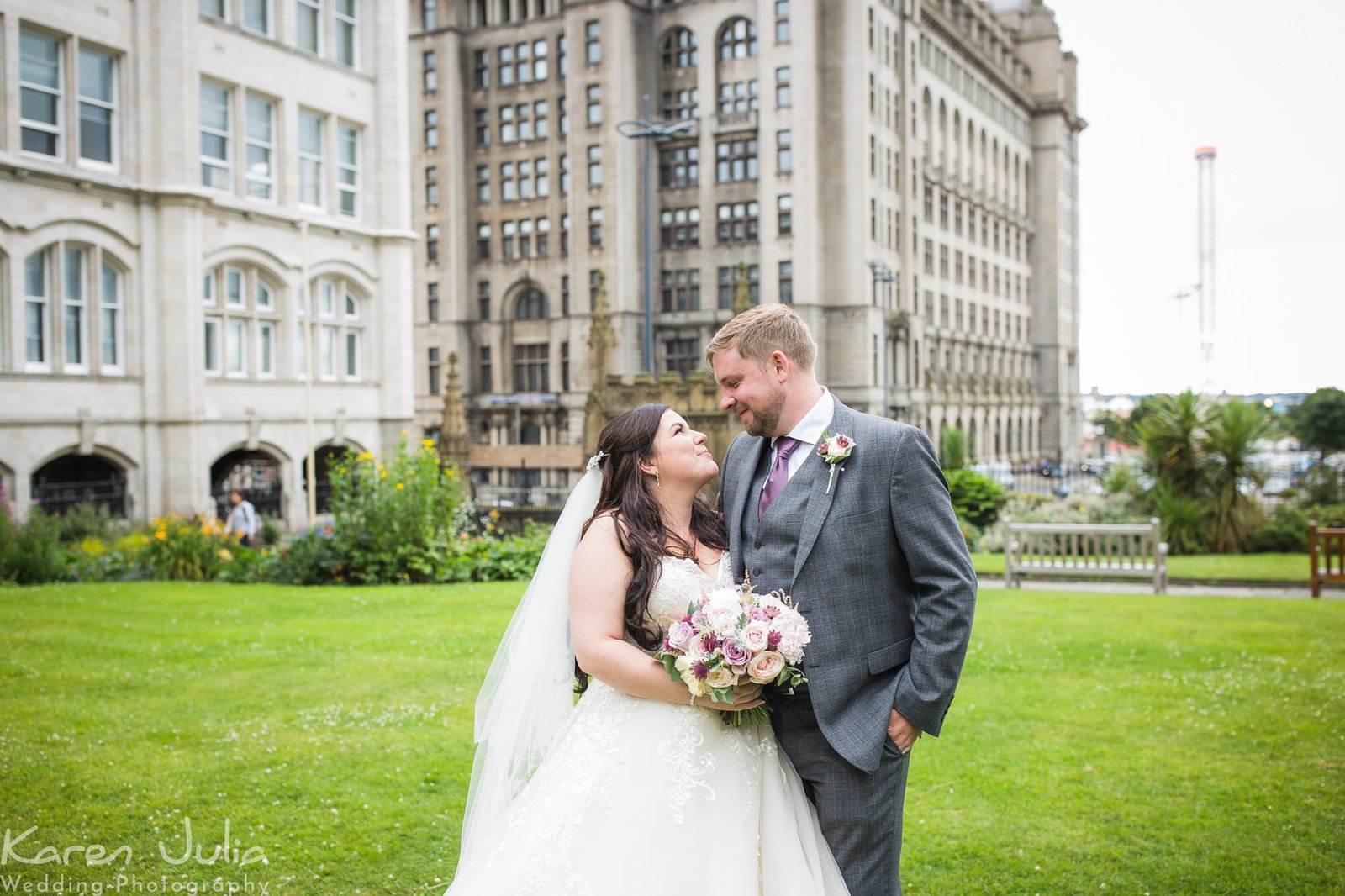 On the way back, I grabbed this portrait of Laura and Mark as they waited to cross the road.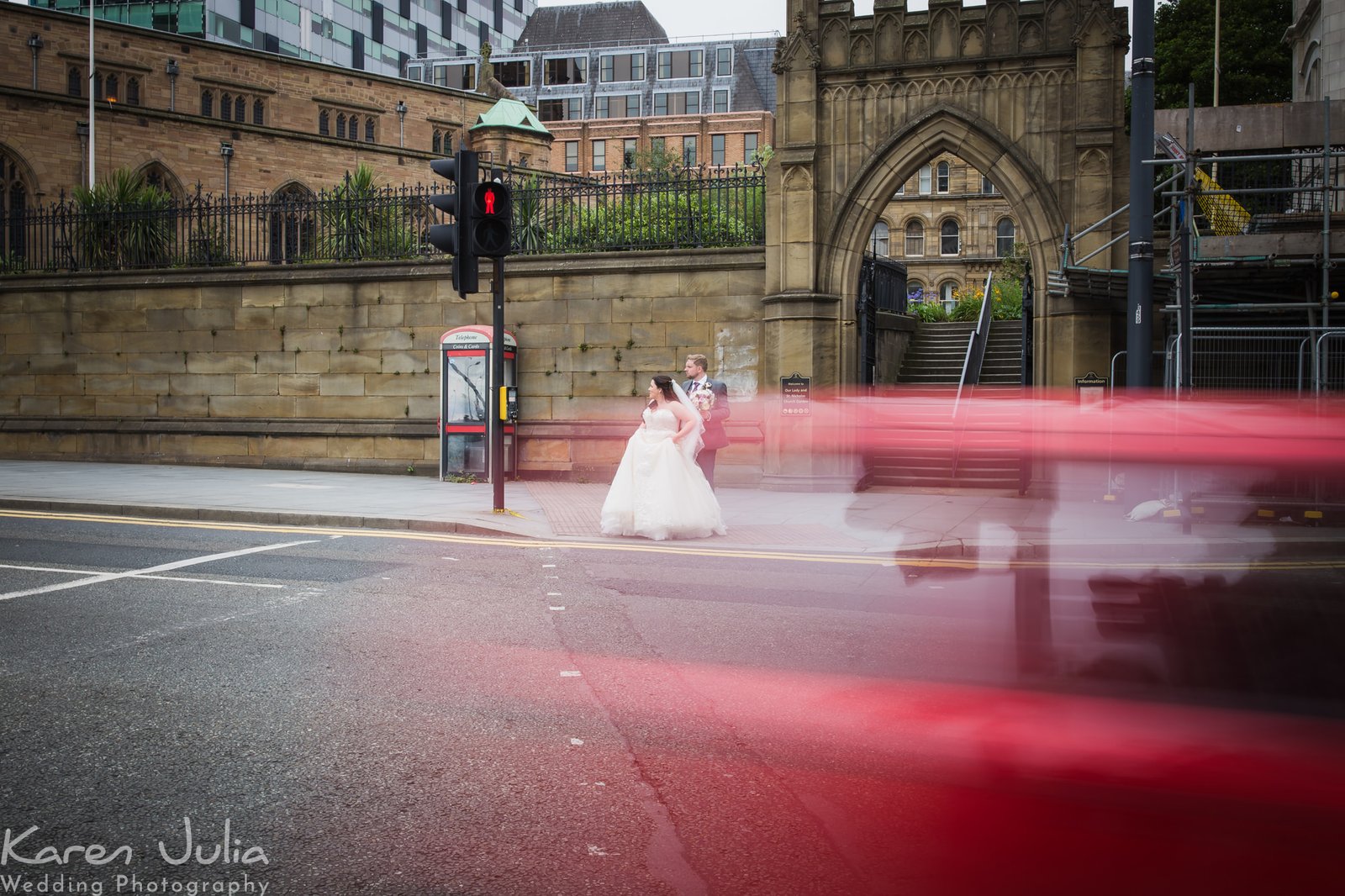 The First Dance
Laura and Mark take to the dancefloor as their wedding guests watch and take photos.