A Springtime Shrigley Hall Wedding featuring dusky pink and silver grey colour scheme, complemented with ivory and pink bouquets.
Bridal Preparations at Shrigley Hall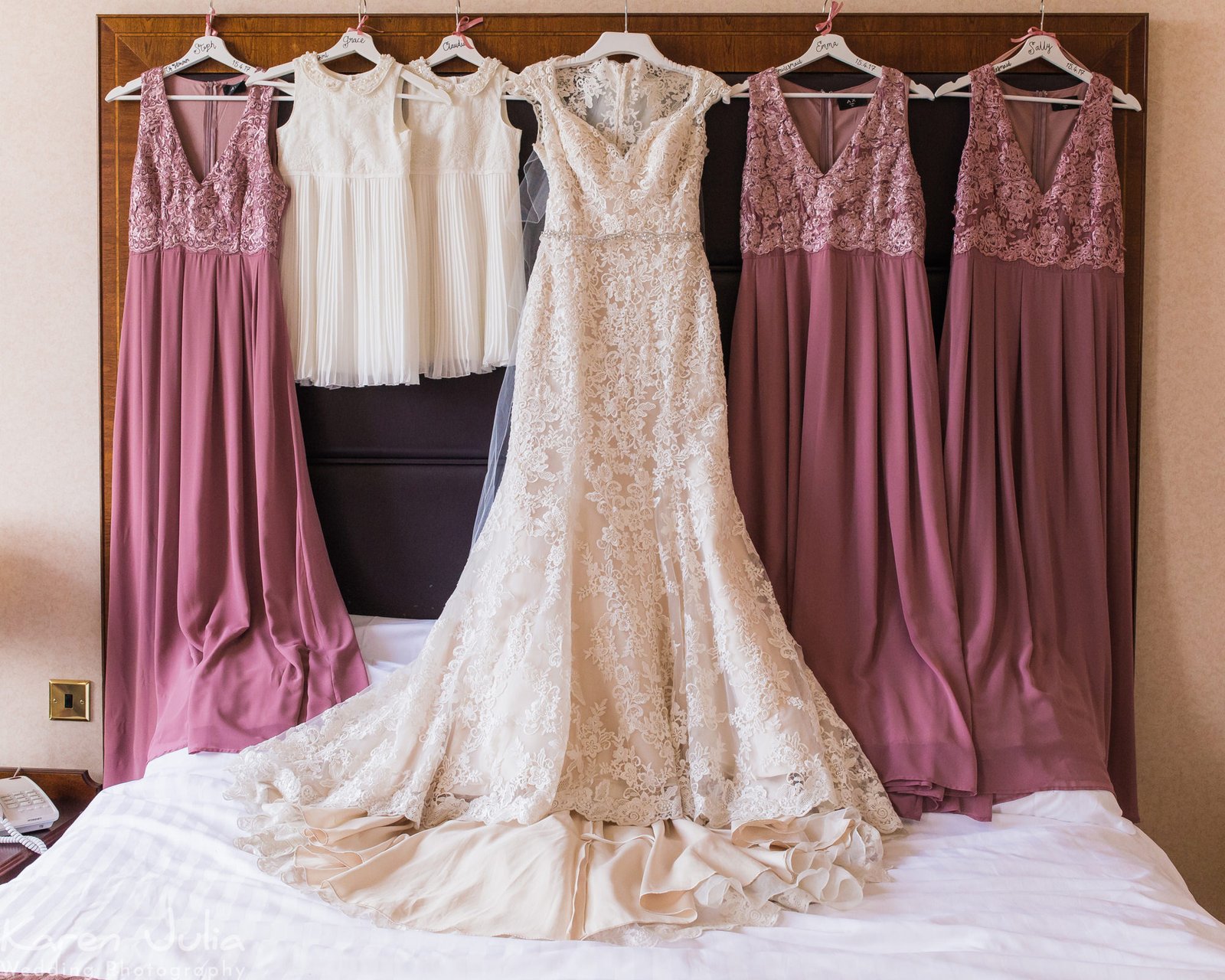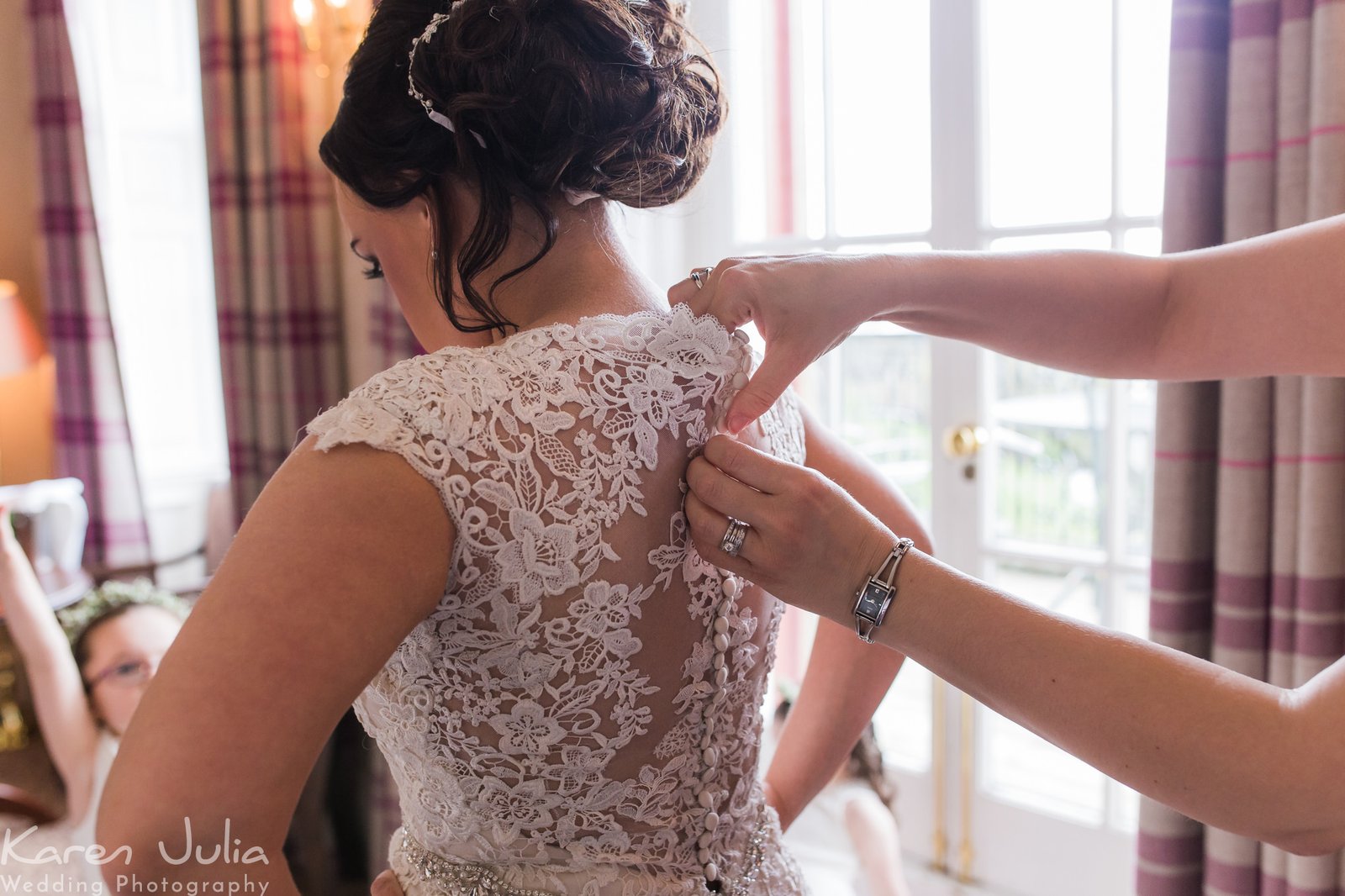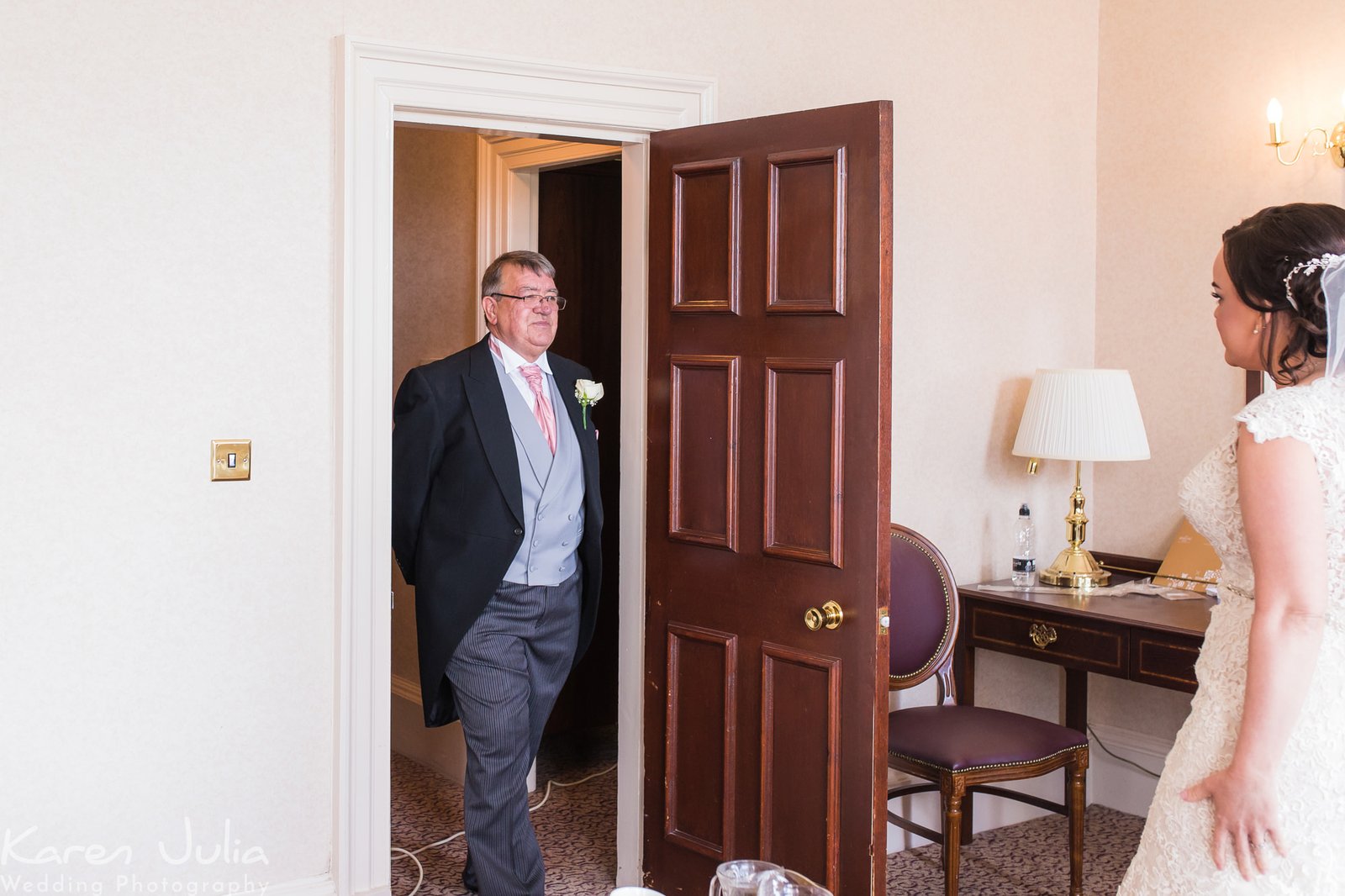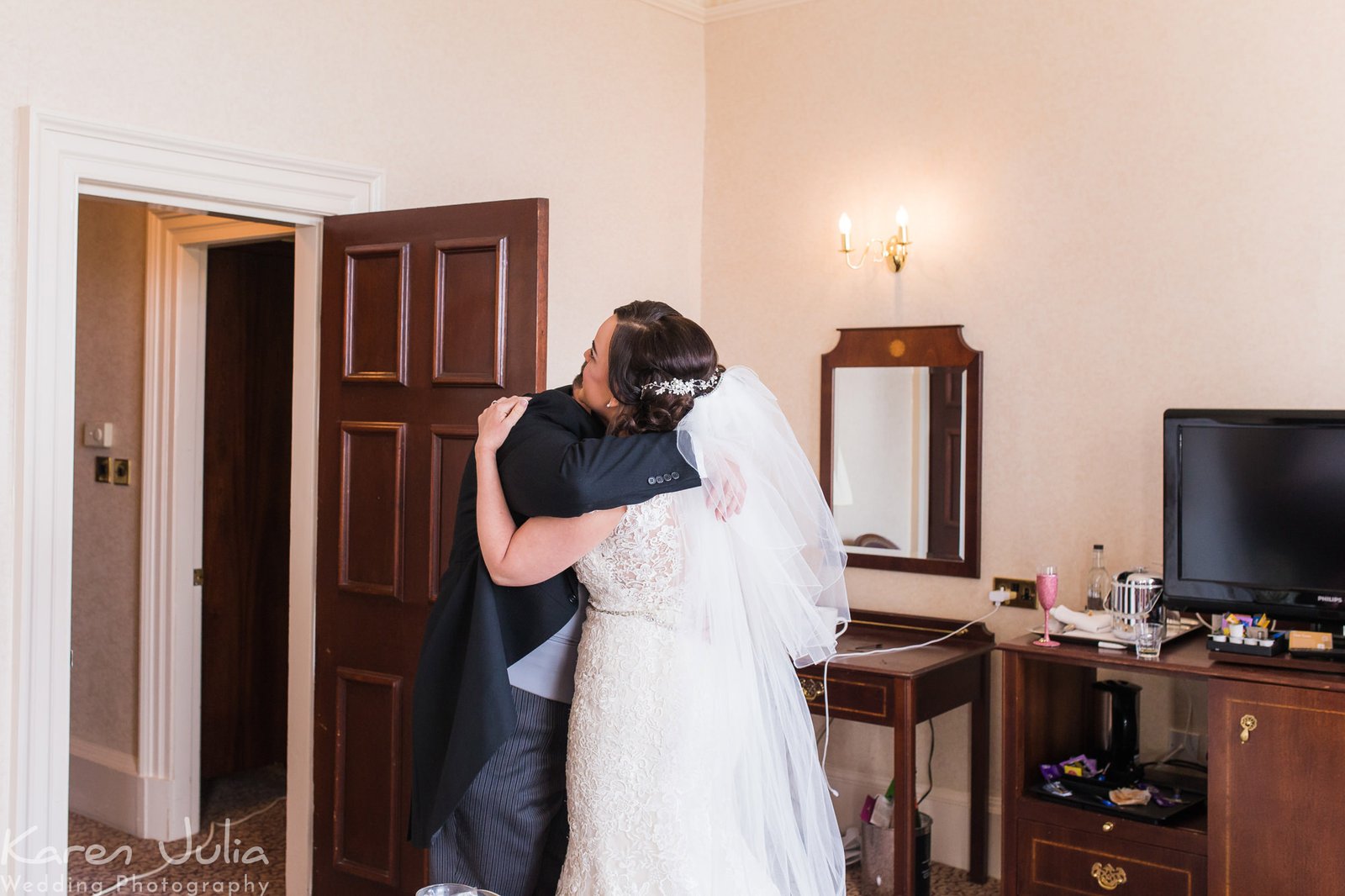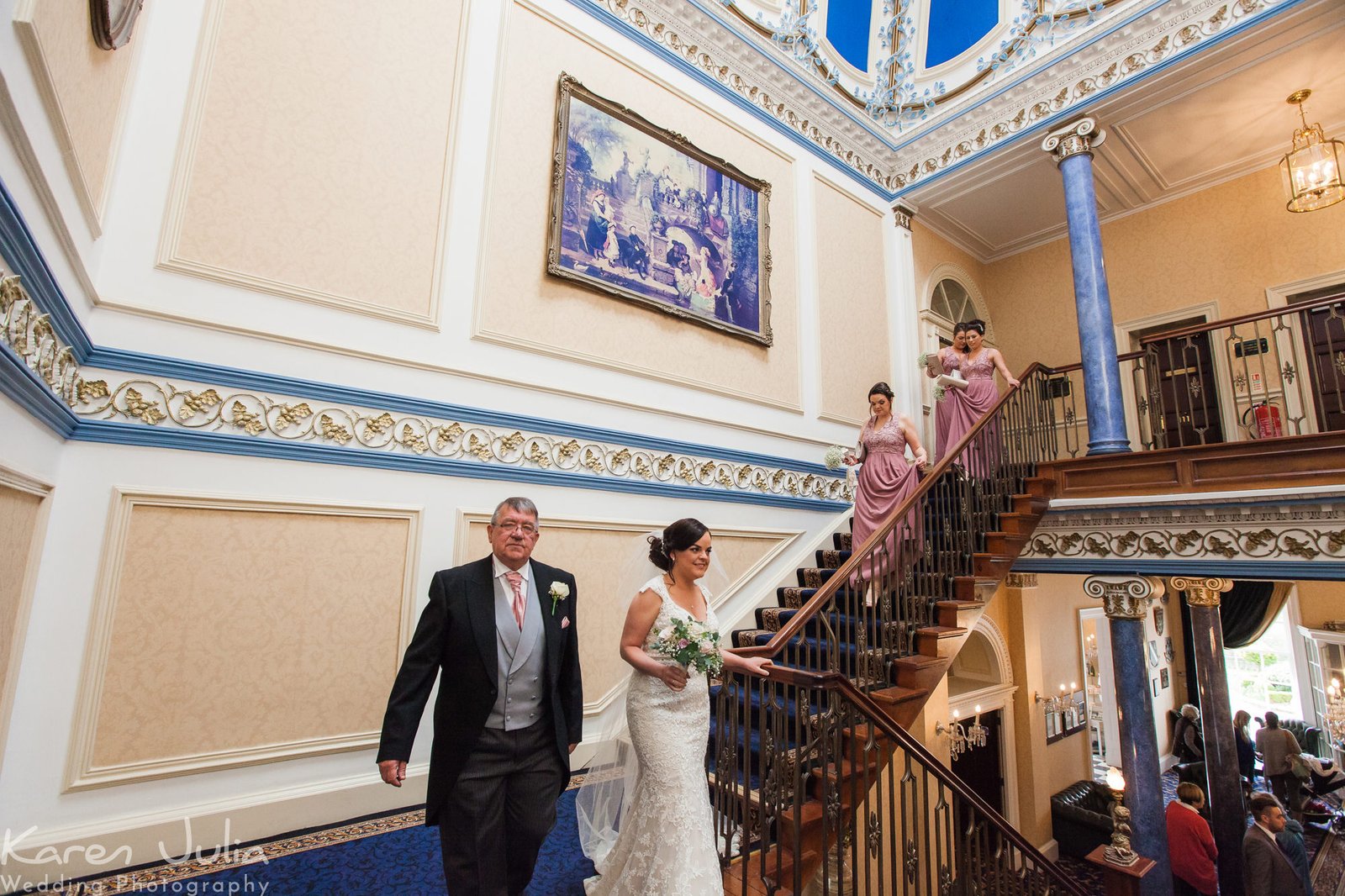 Wedding Ceremony in the Tilden Suite
The Tilden suite was transformed, with white chair covers and dusky pink chair sashes that matched the couples colour scheme. The dusky pink looked amazing in this room, it really complimented the white walls and neutral sandstone accents.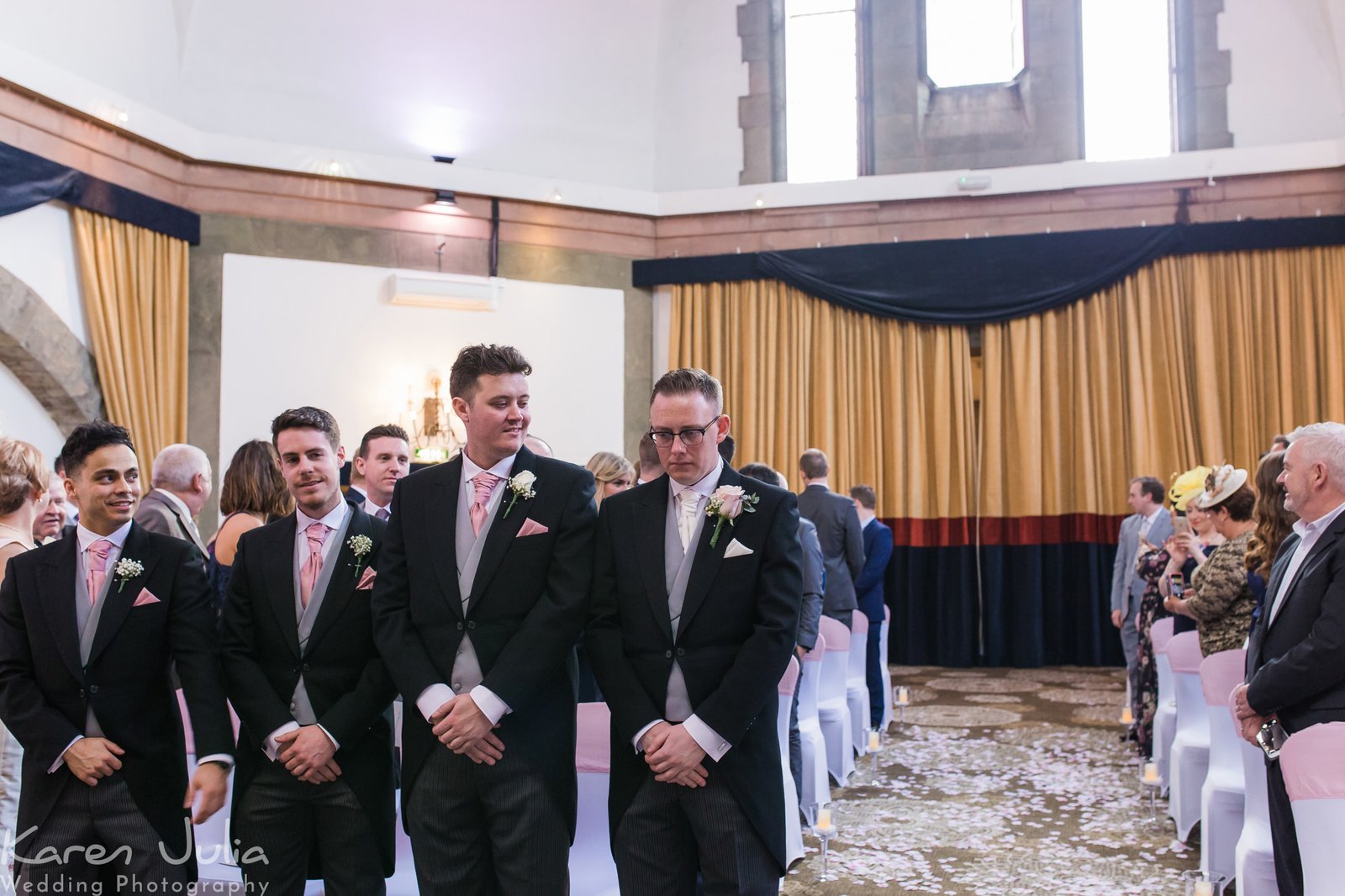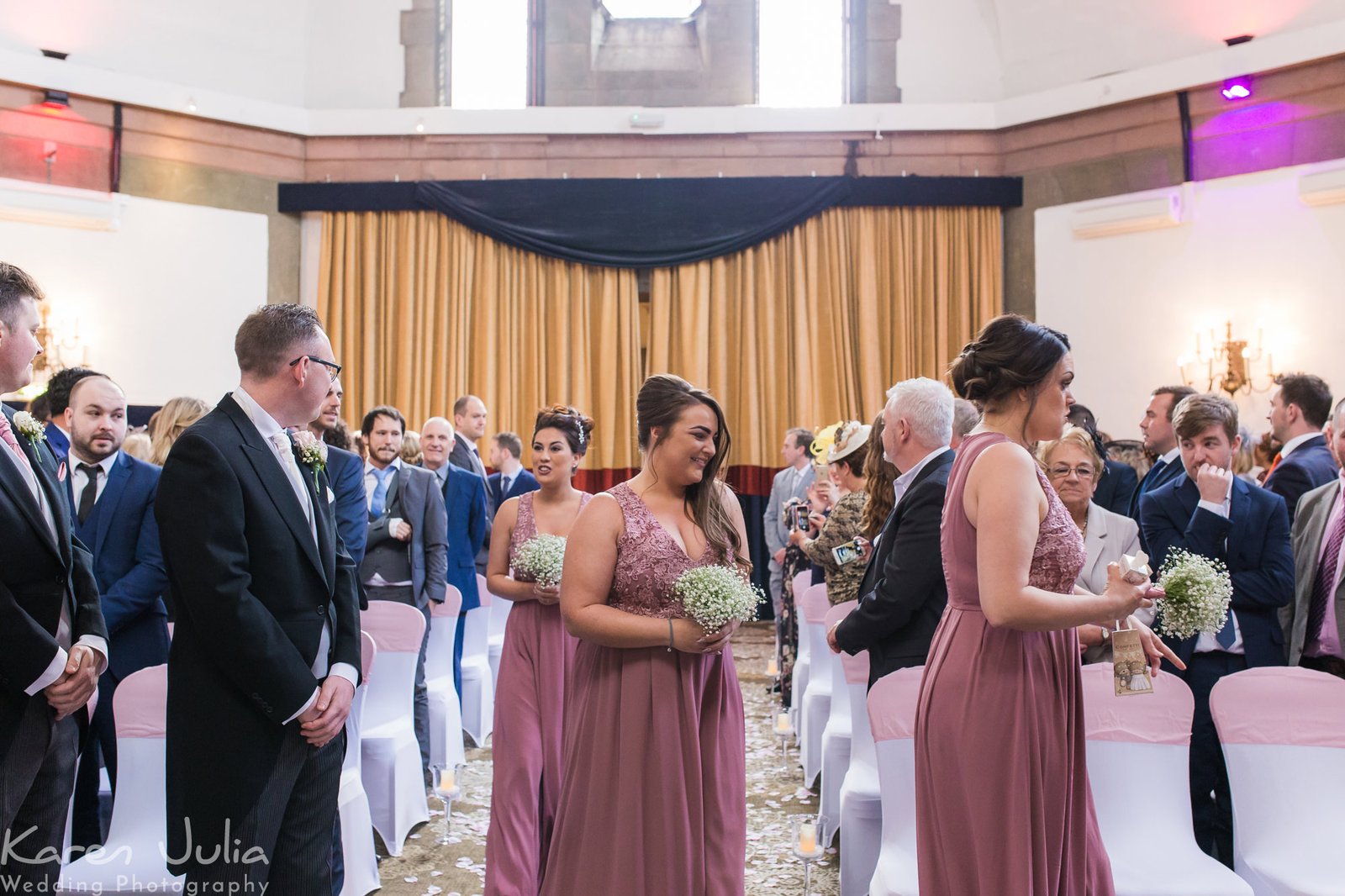 The flower girls and page boy walk down the aisle with cute chalkboards. ALL of the cute!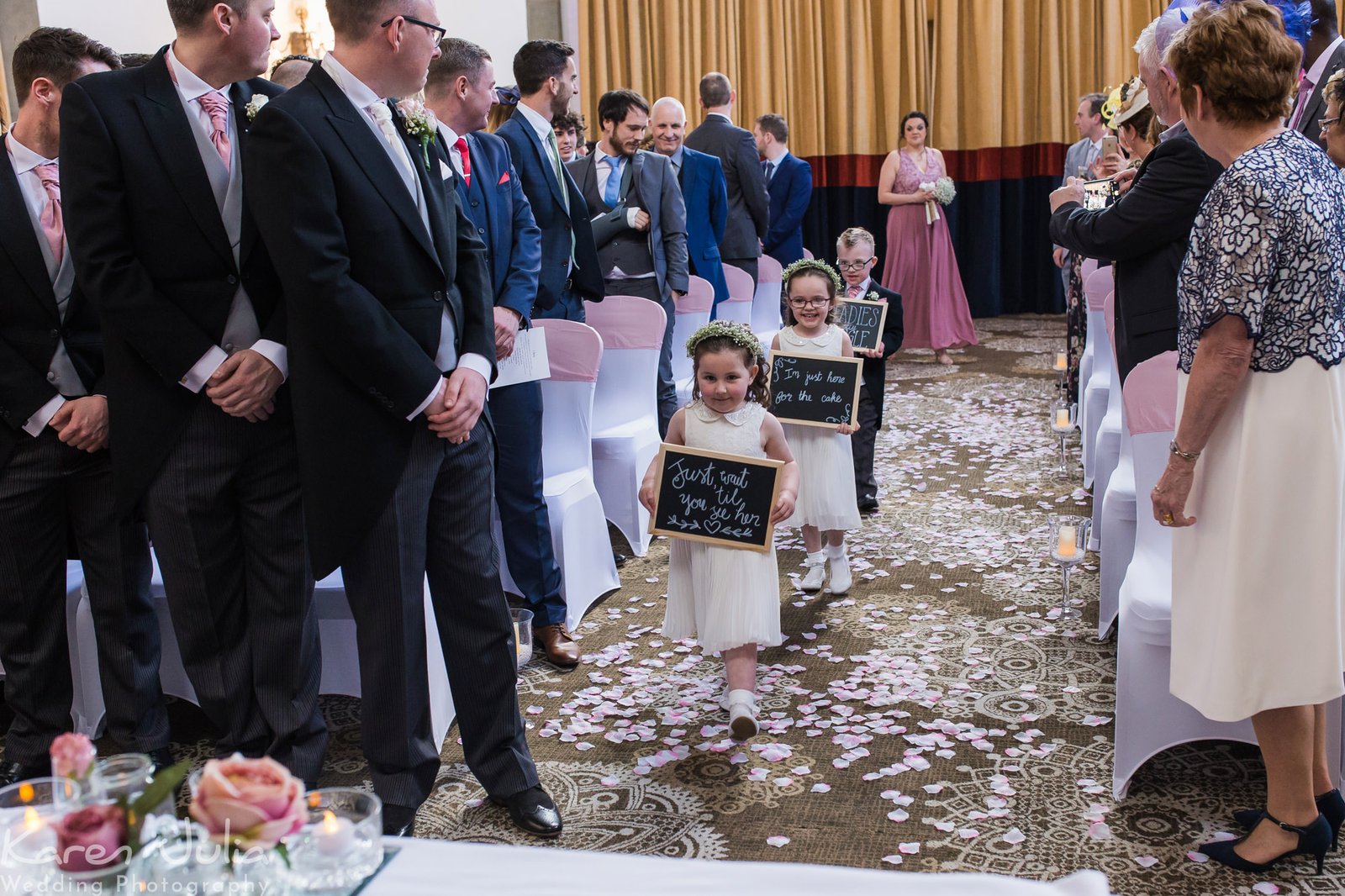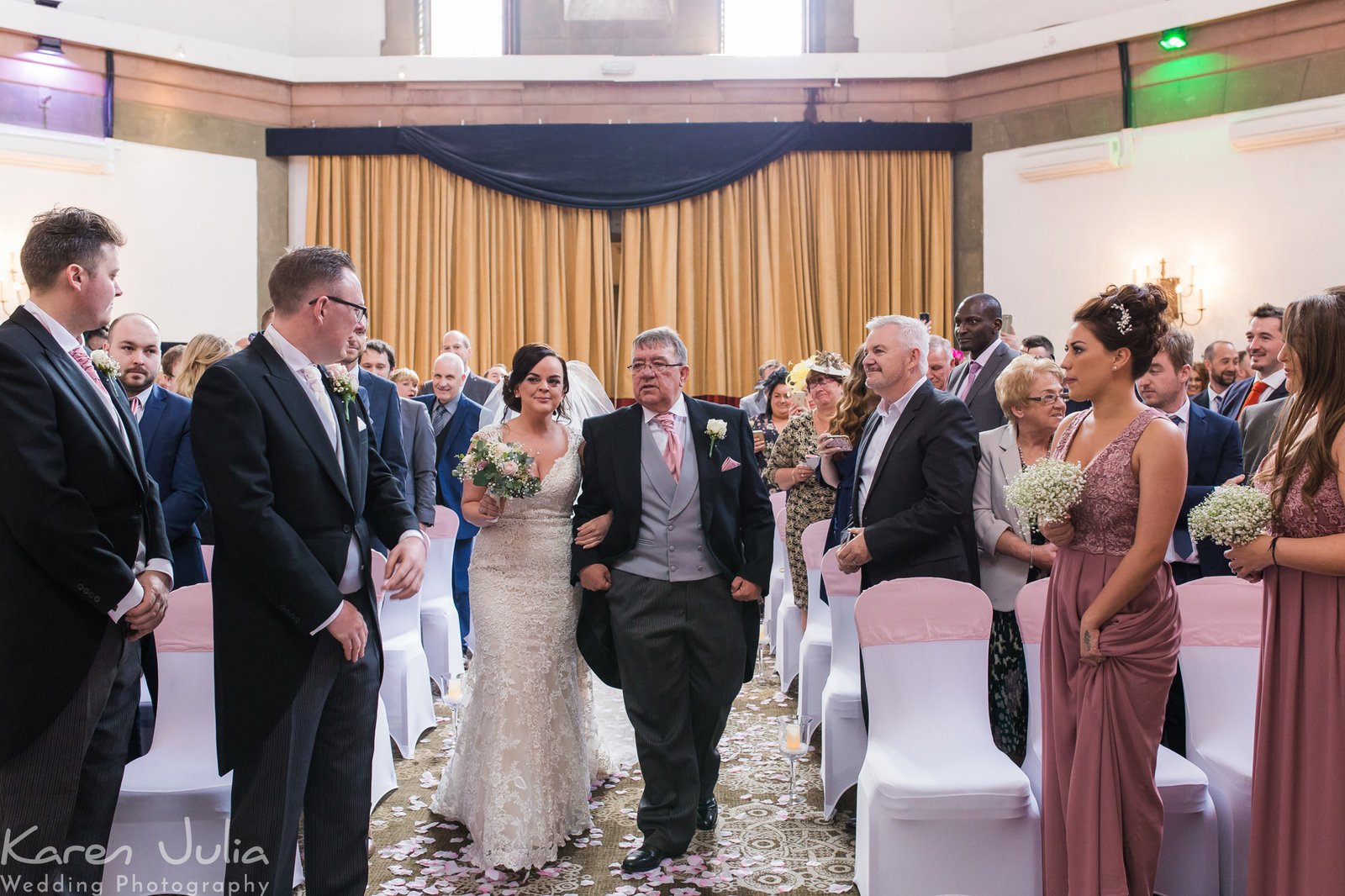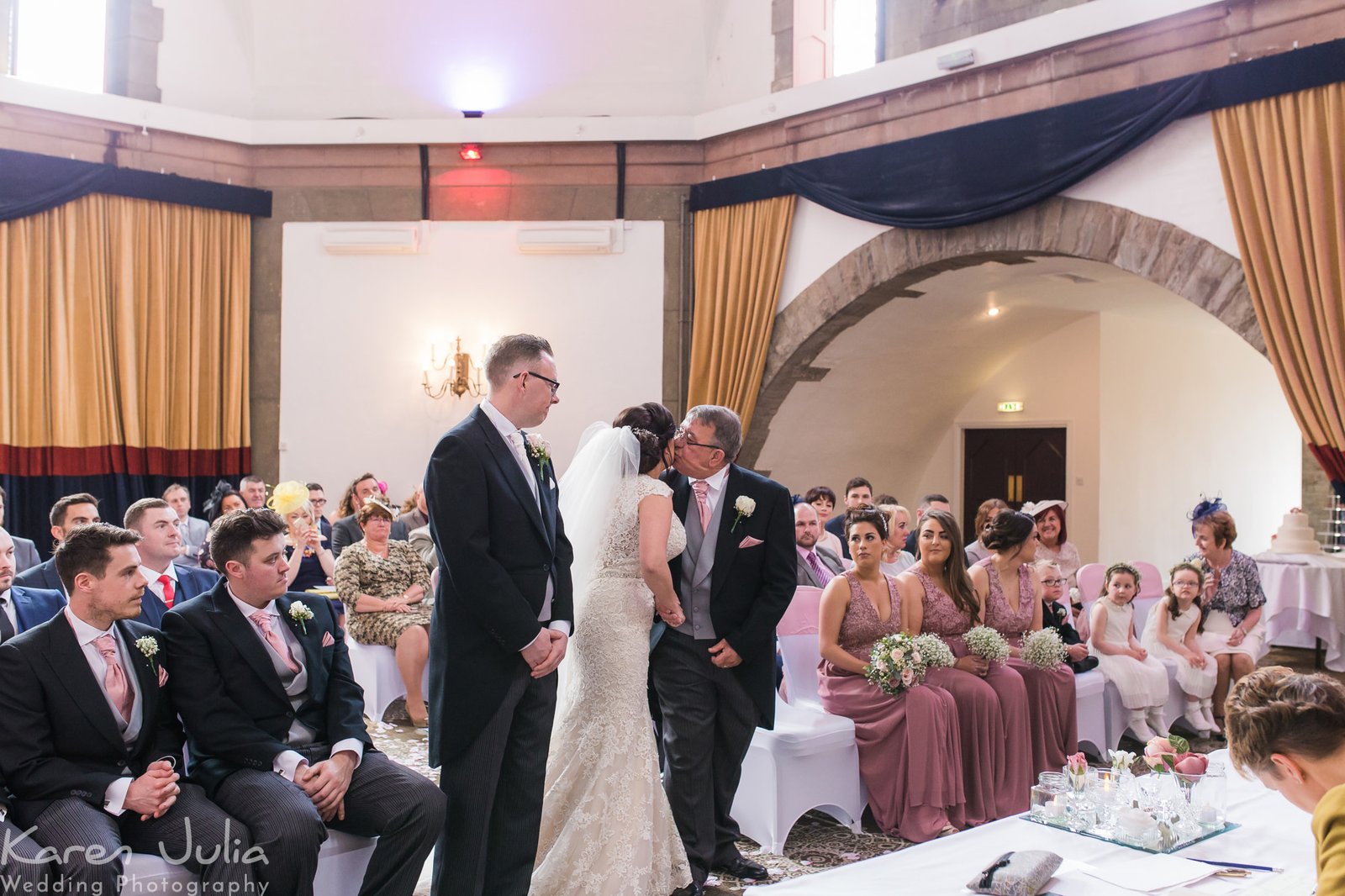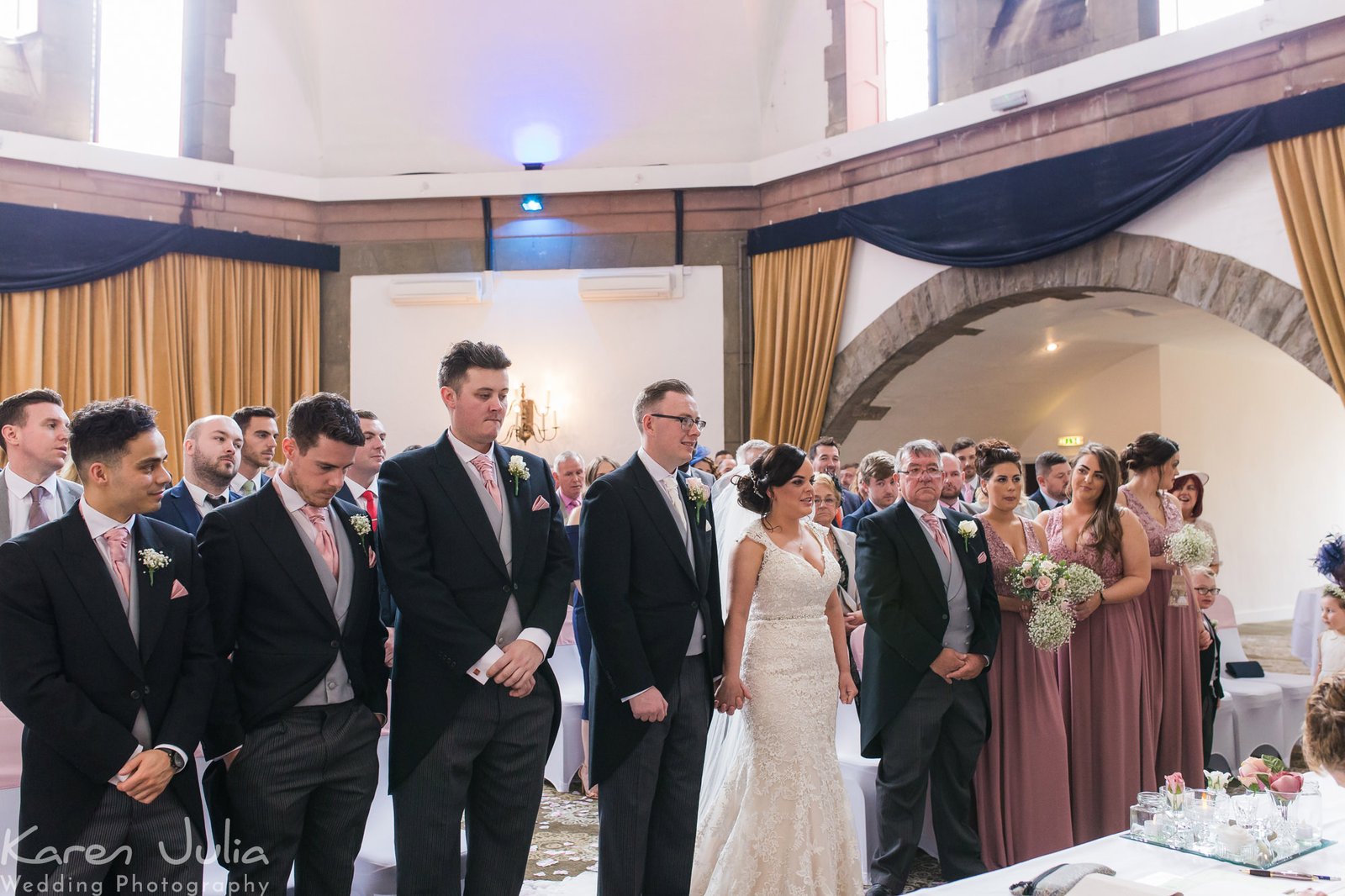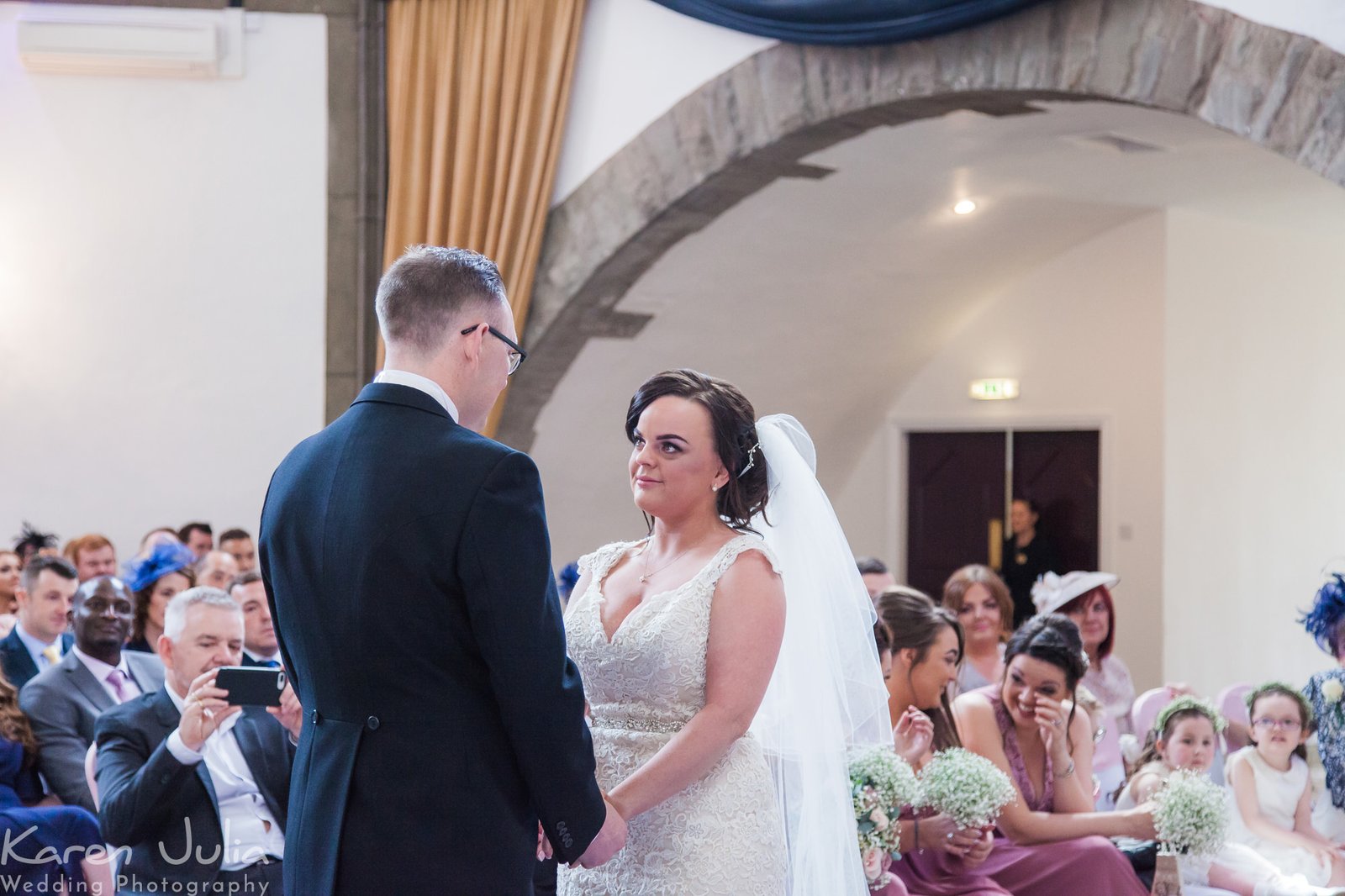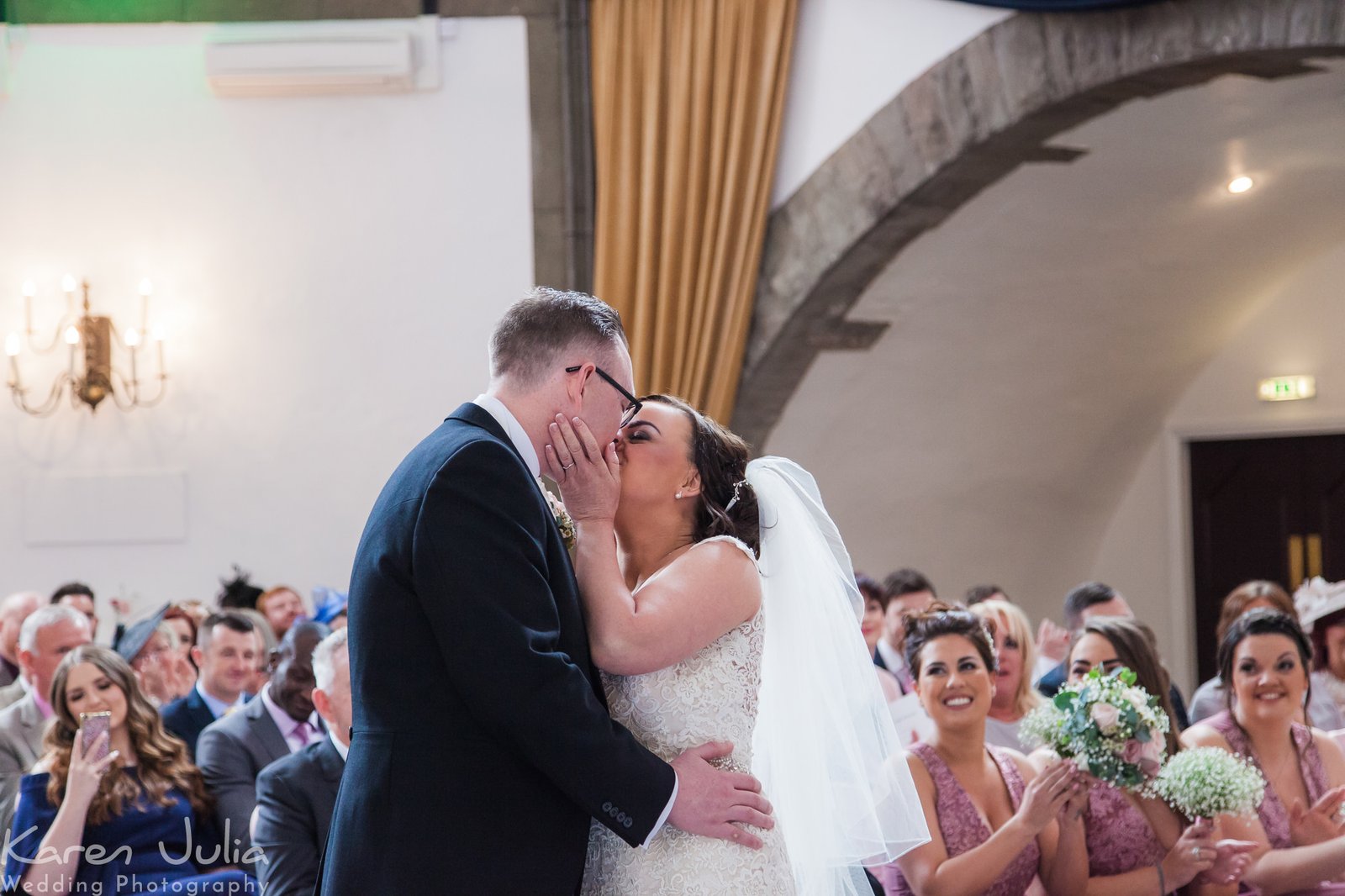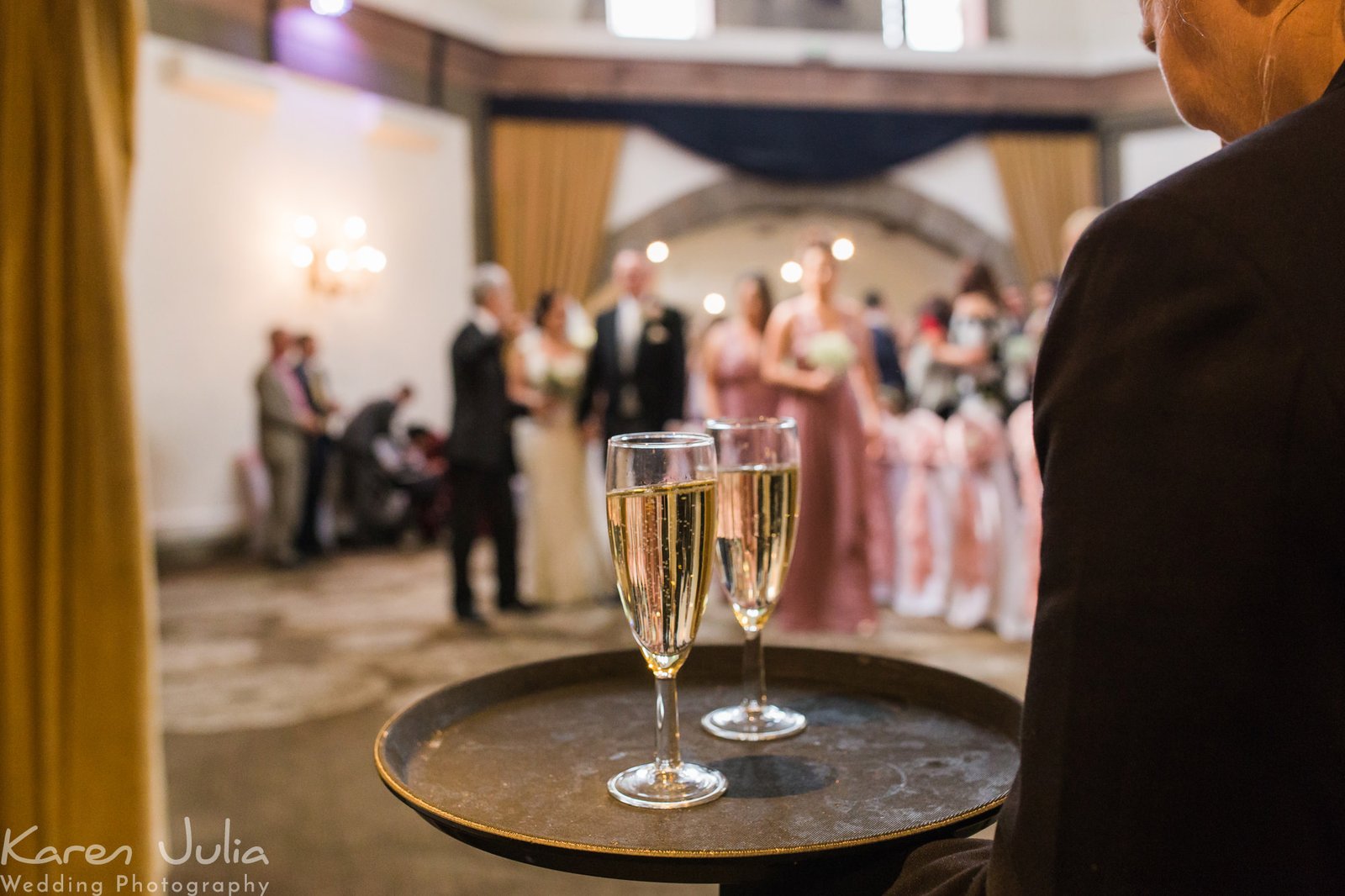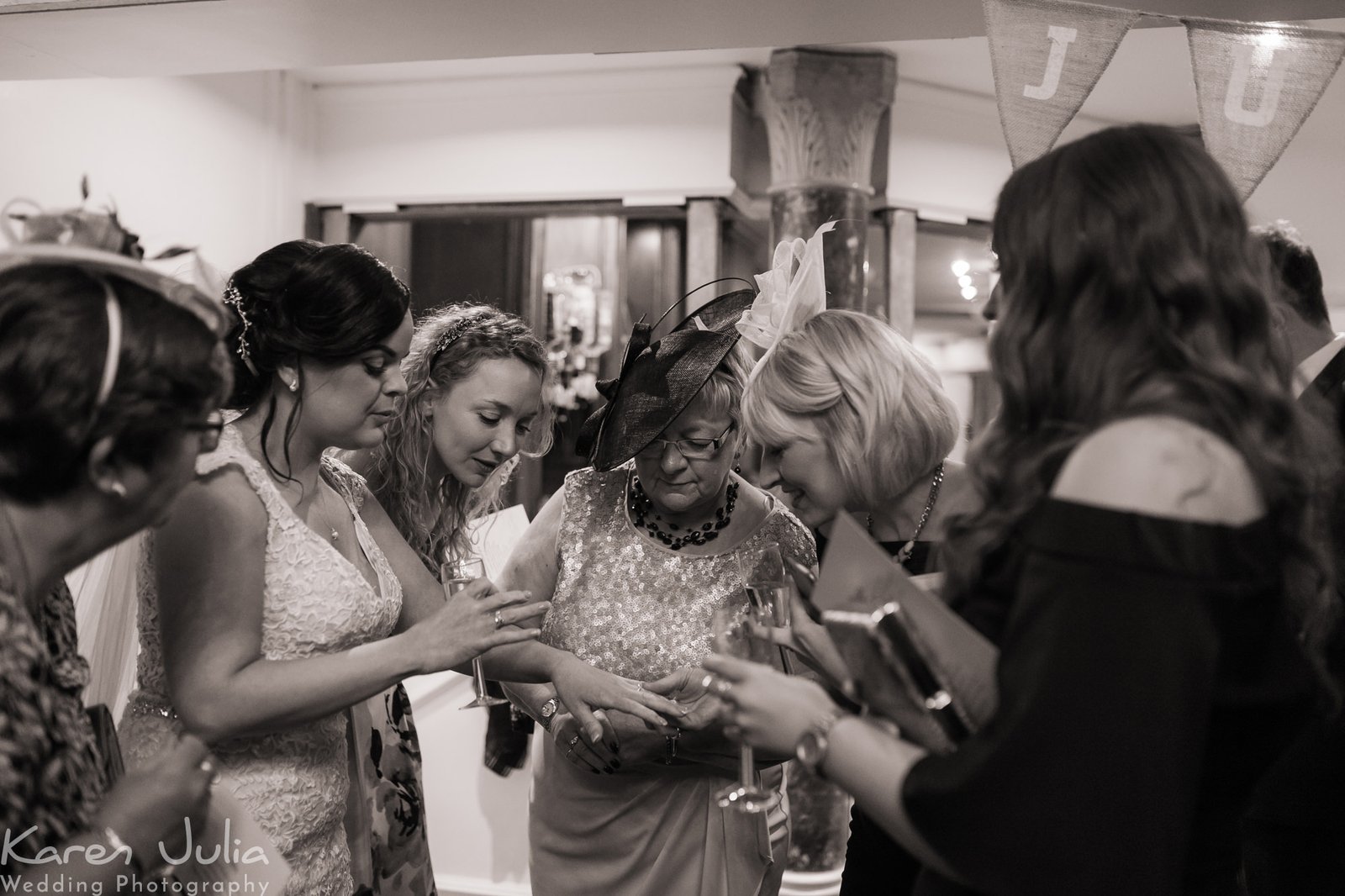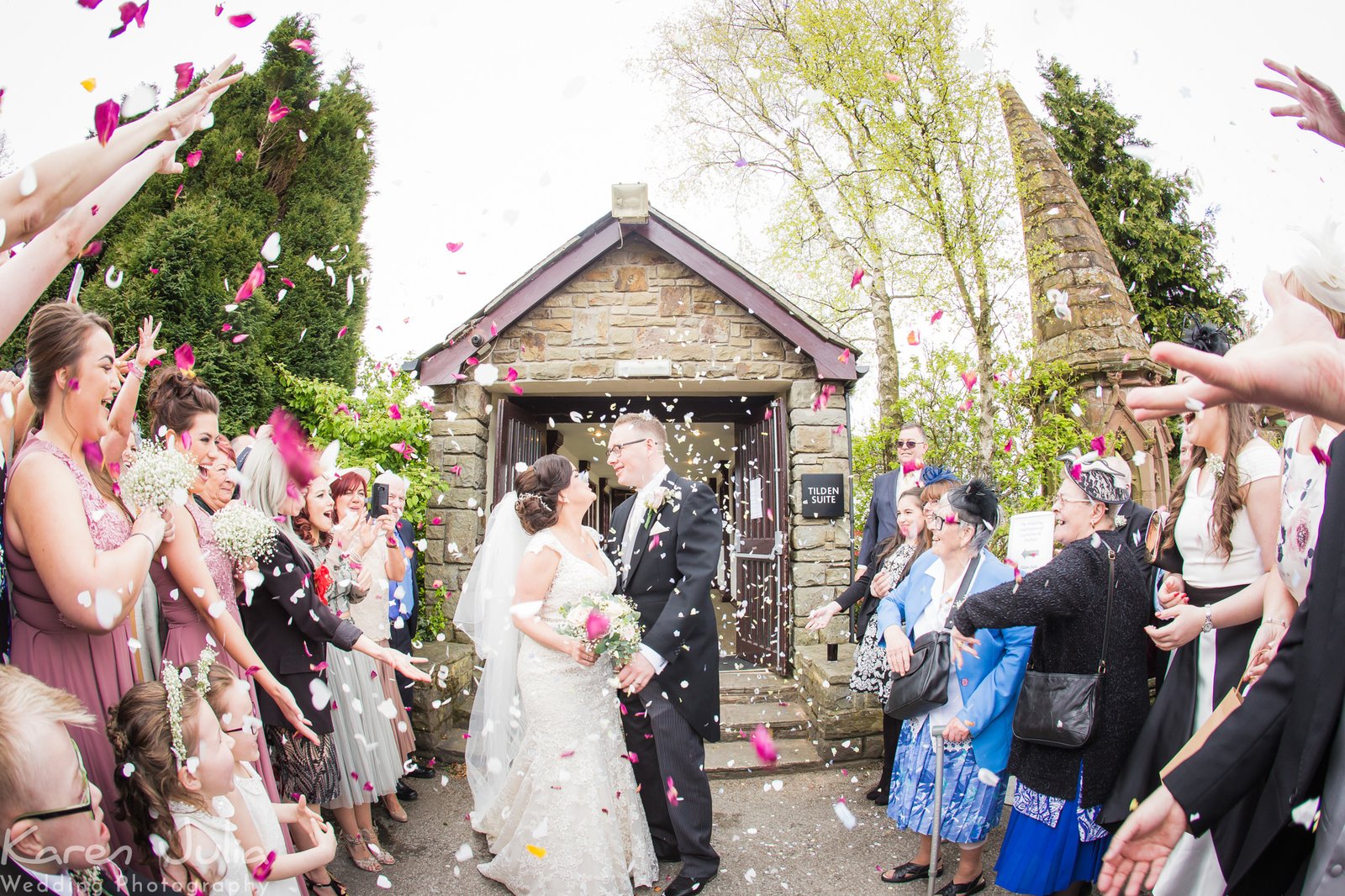 Wedding Group Photos at Shrigley Hall
There are a few location options for photos at Shrigley Hall. Catherine & Andy loved the main stairs area, so we opted for doing the group photos inside in this area. The couple had 115 guests, and I wasn't sure everyone would fit, but it worked! I love this space in the hotel. The dome above provides lots of natural light, and I love all the detailed architectural features in this area. I photographed this group shot with a Canon 15mm f2.8 fisheye lens.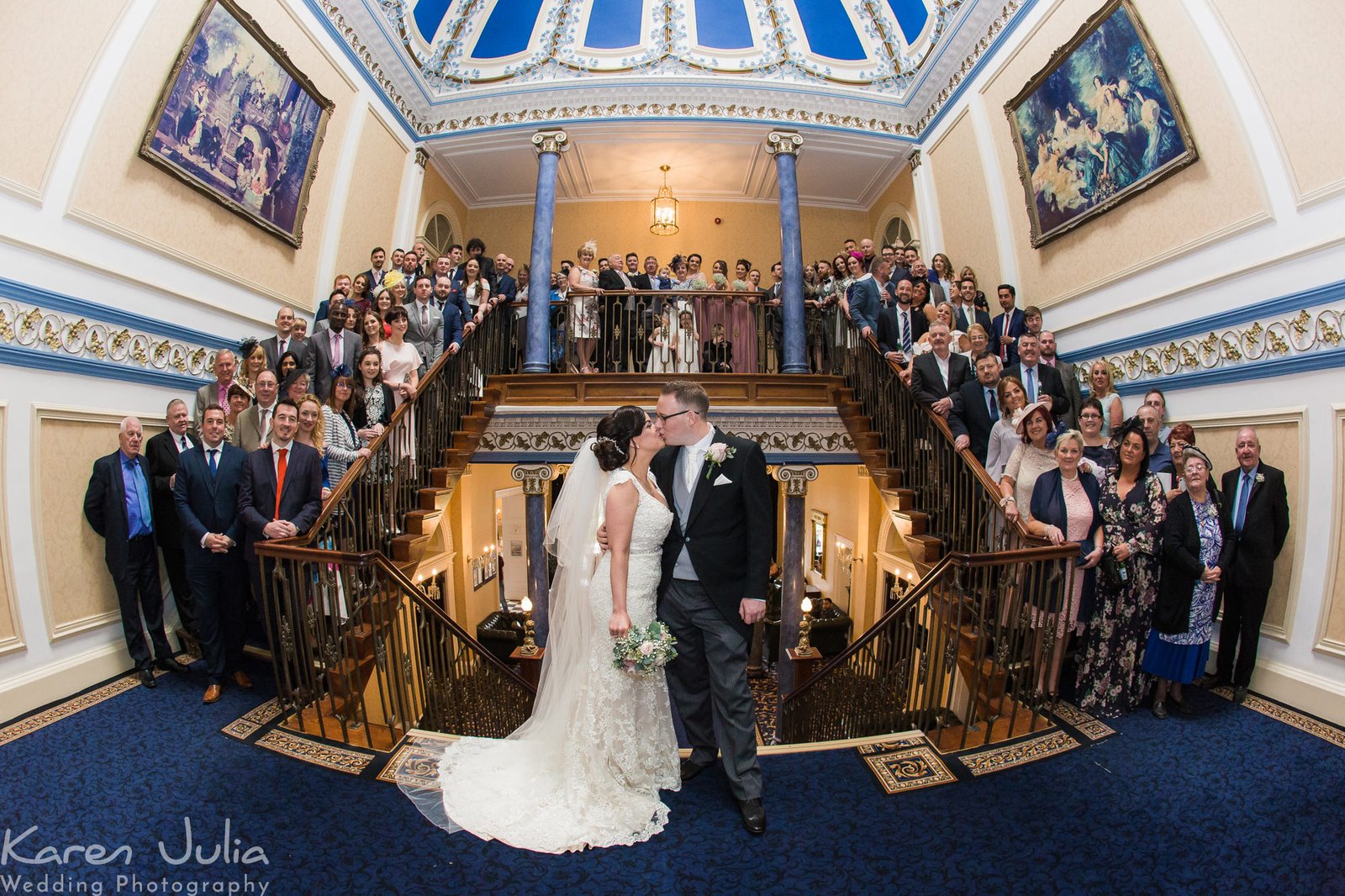 Wedding Breakfast and Speeches in the Tilden Suite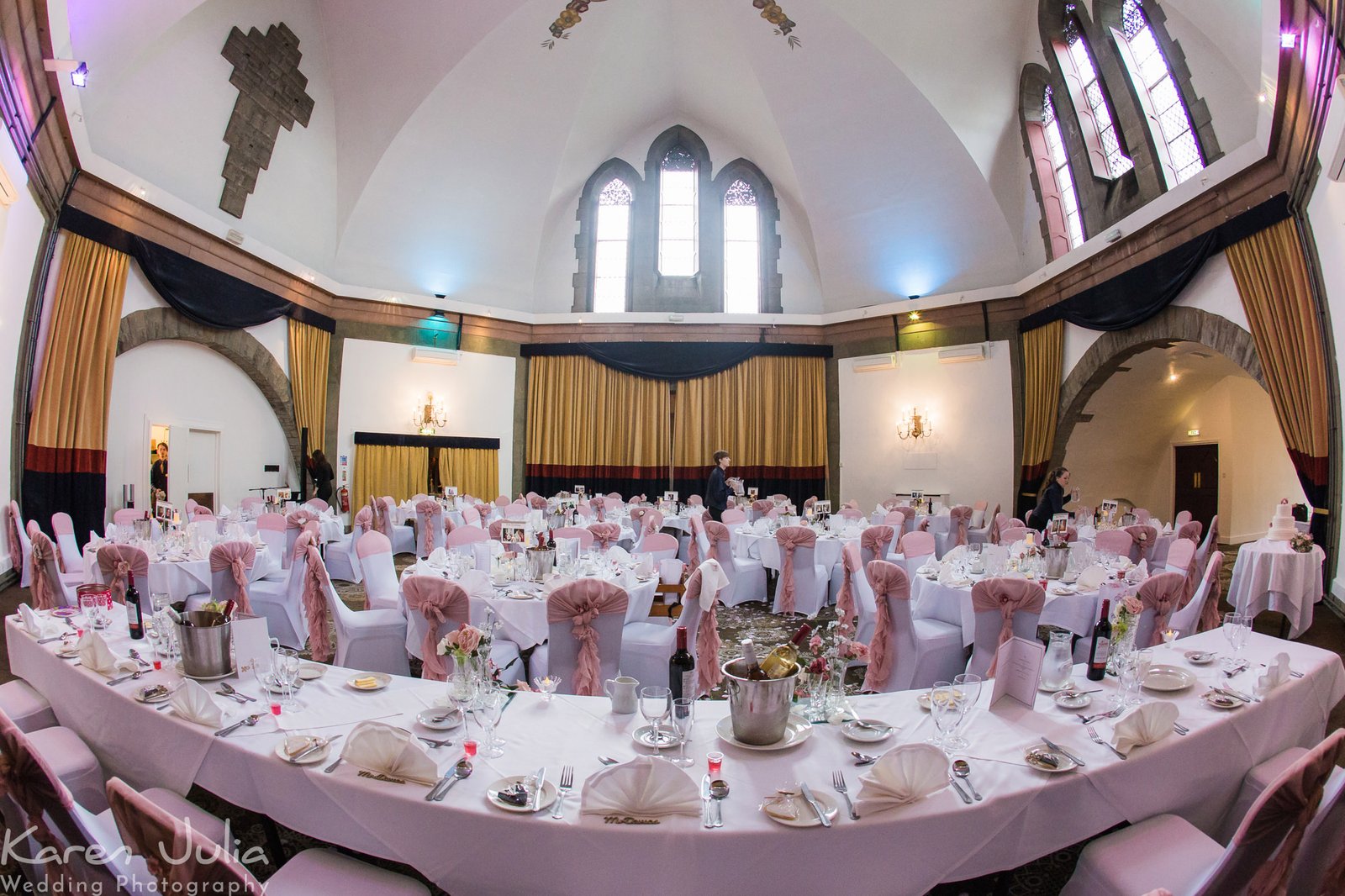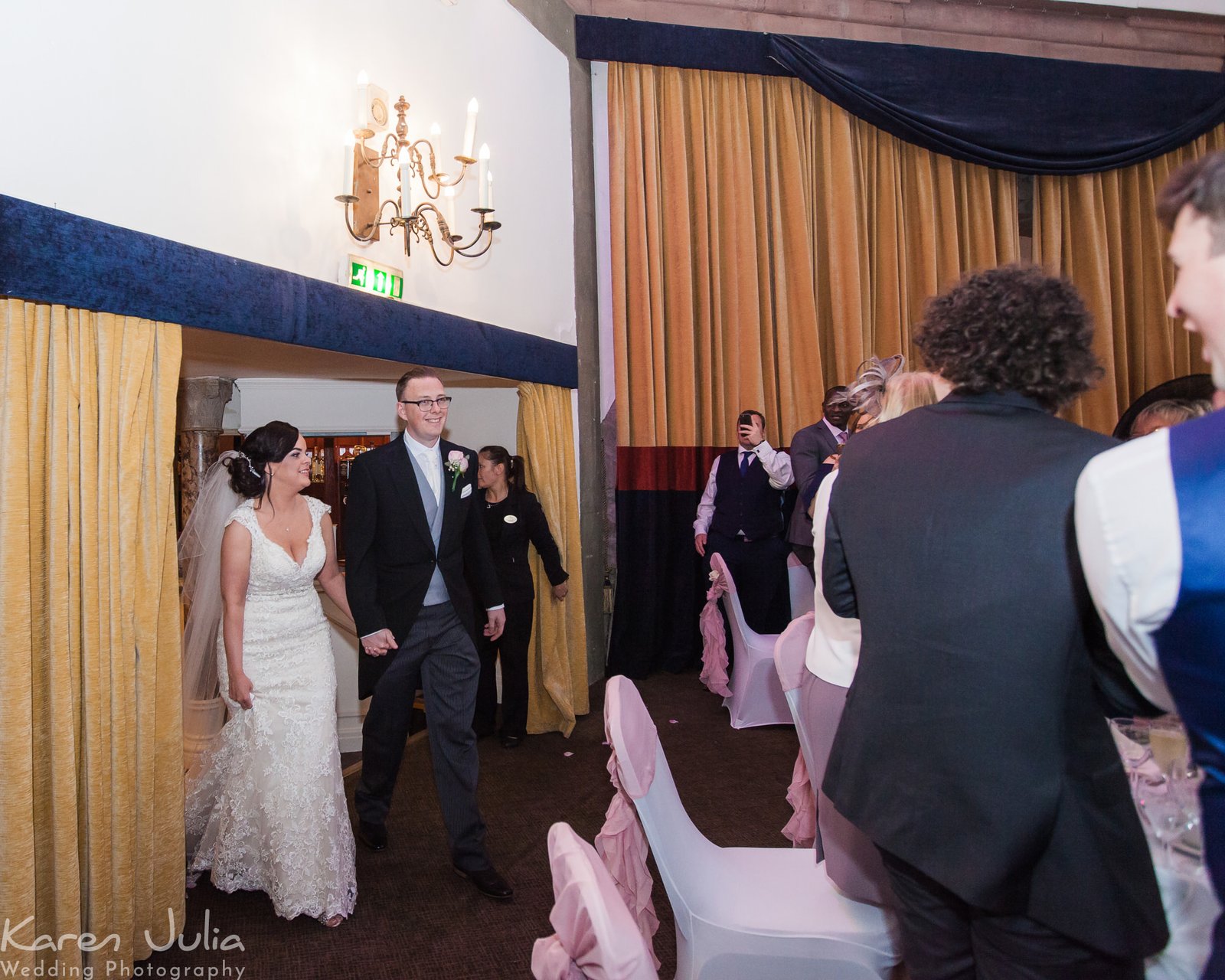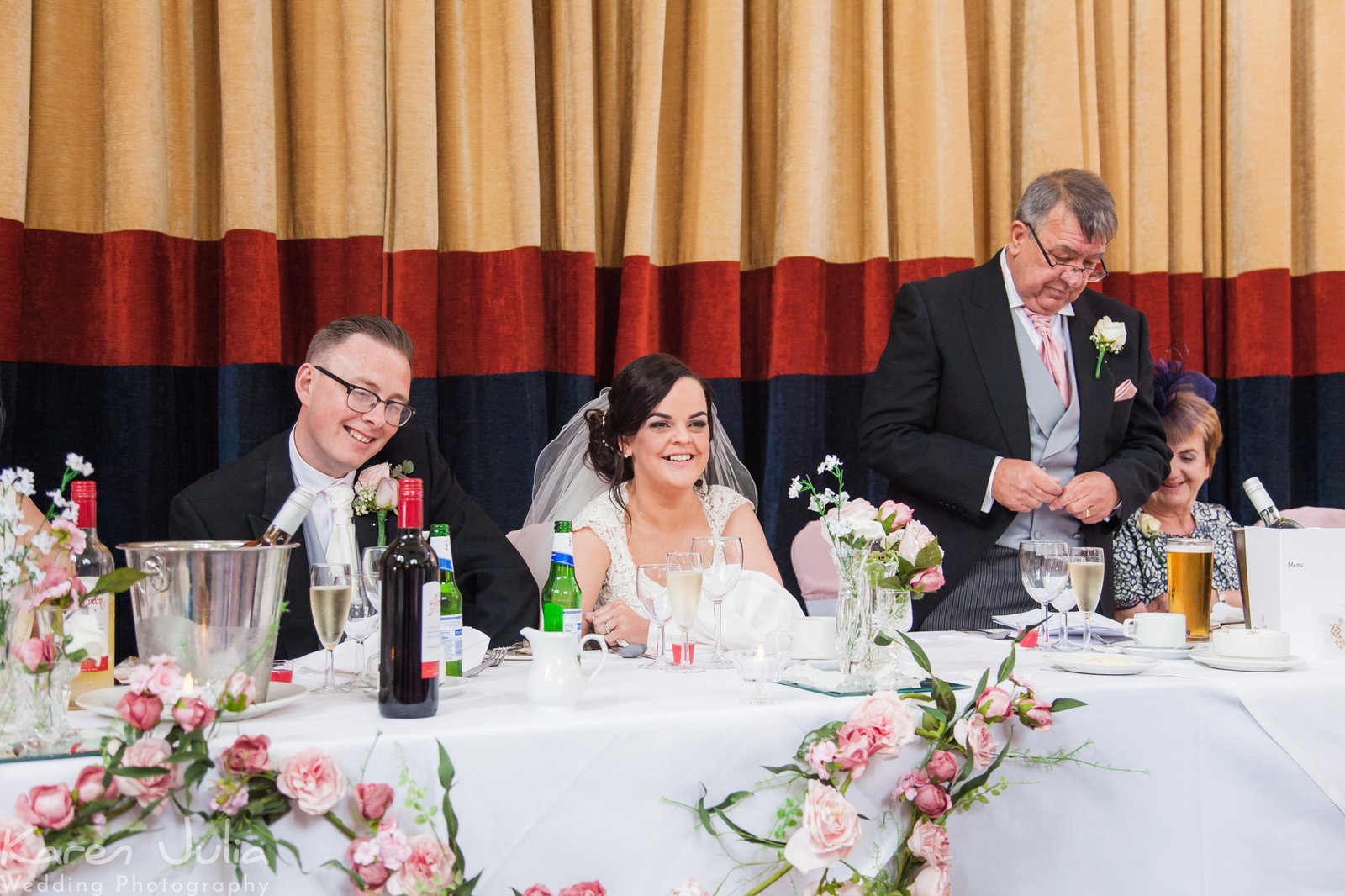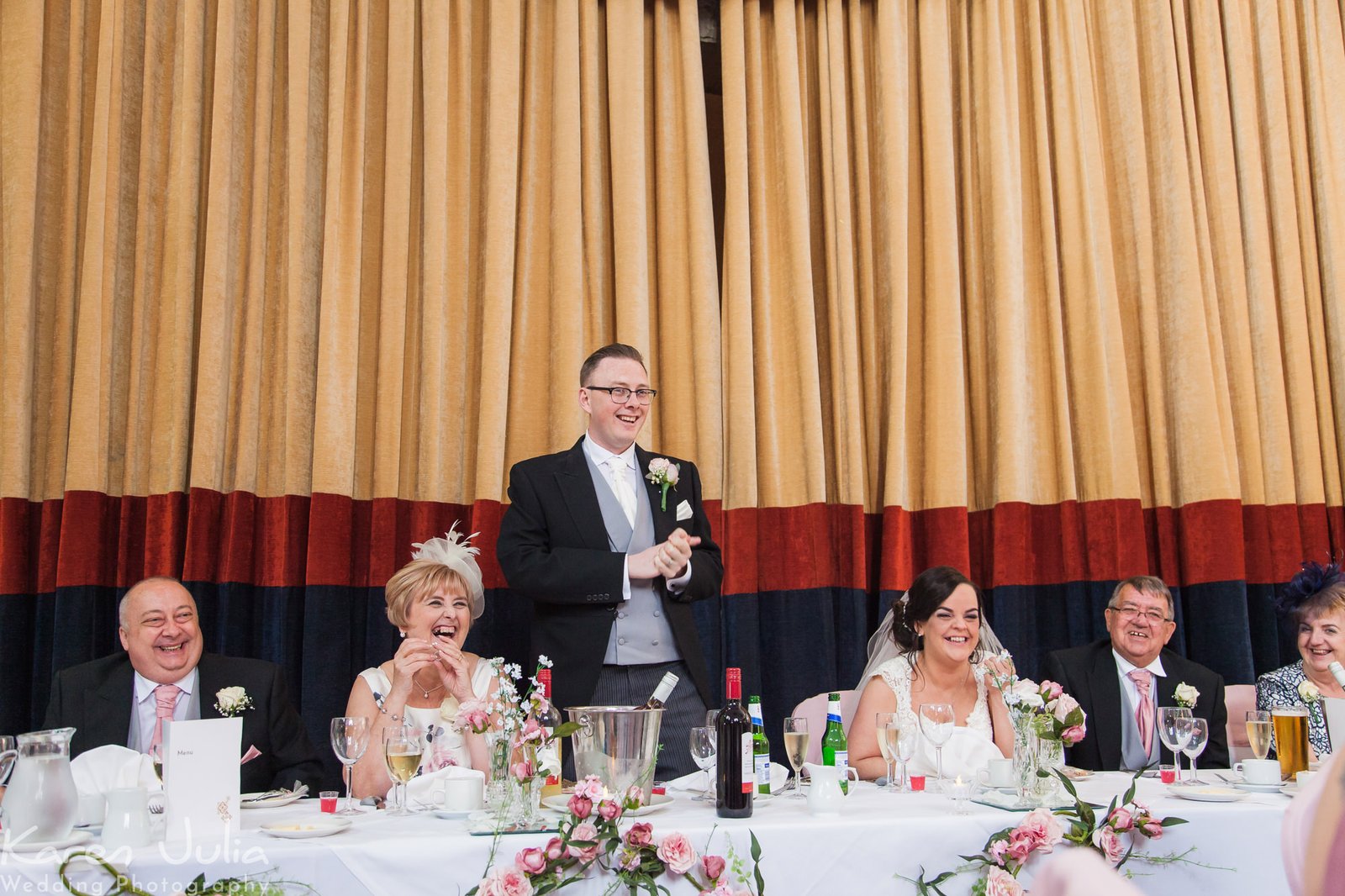 Bride & groom Portraits at Shrigley Hall
There are many options for couple portraits at various locations around the venue. We used a golf buggy to ensure Catherine & Andy could have a portrait at the entrance to Shrigley Hall. First, the couple had a portrait outside the main hall.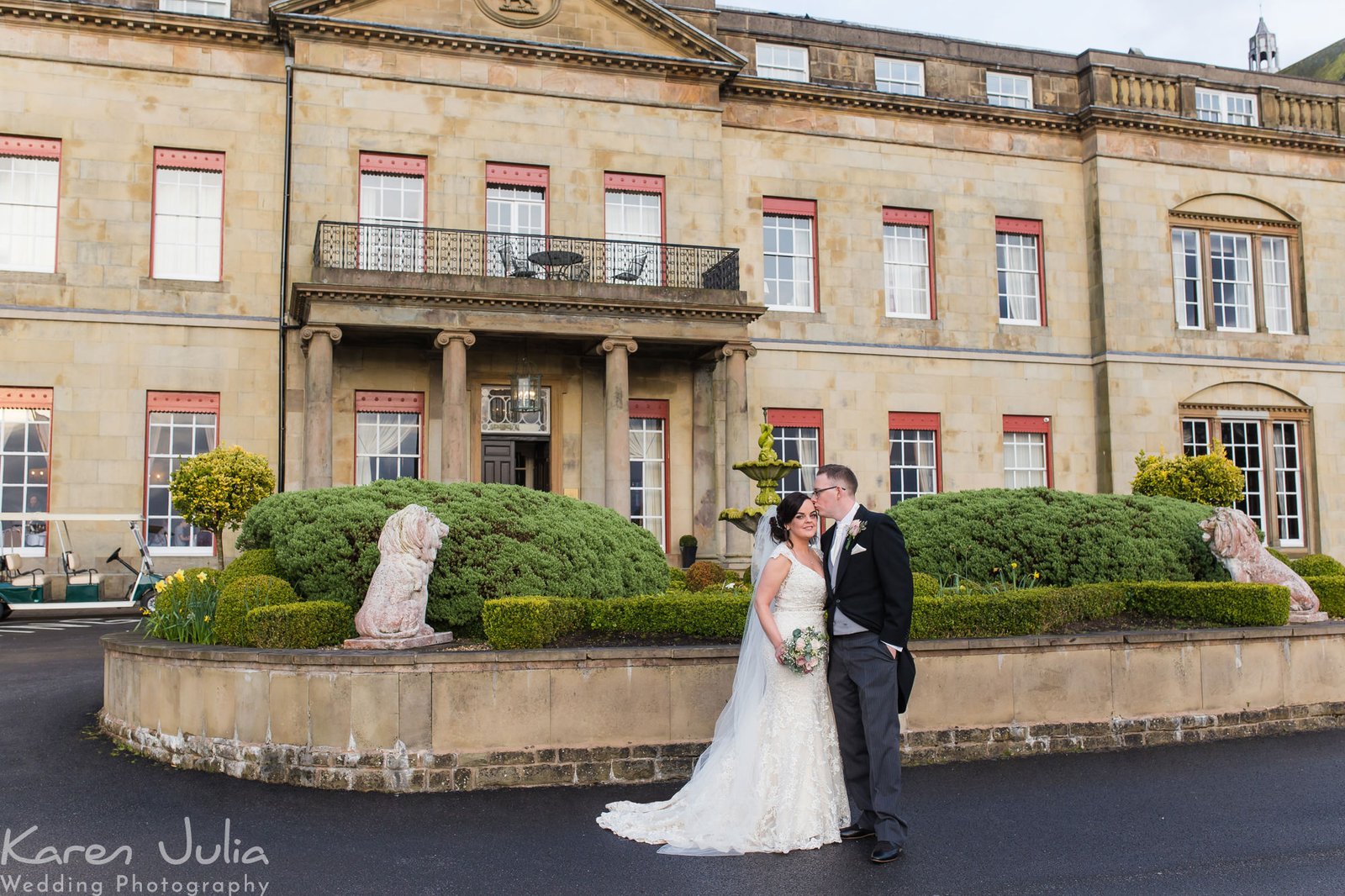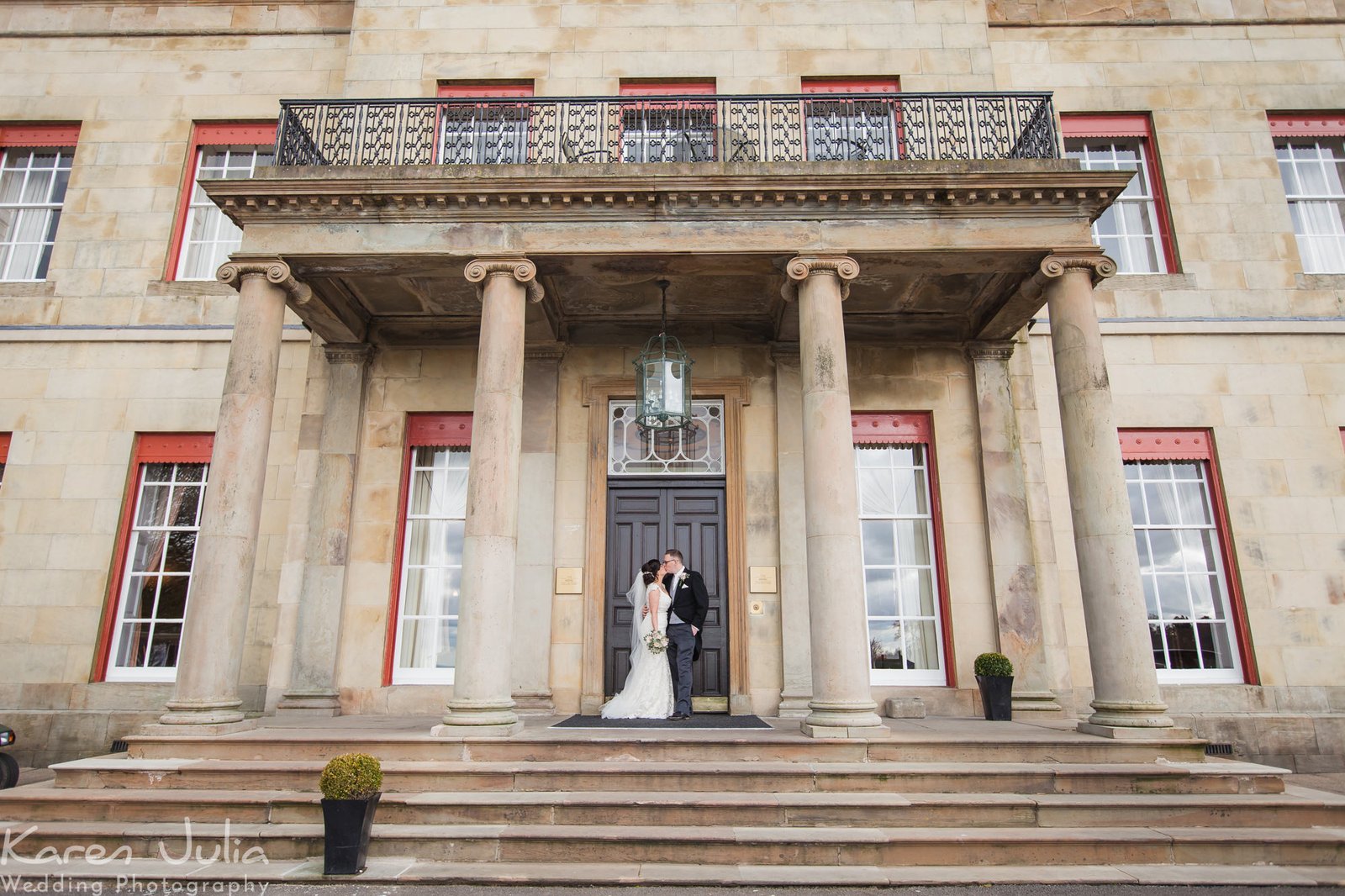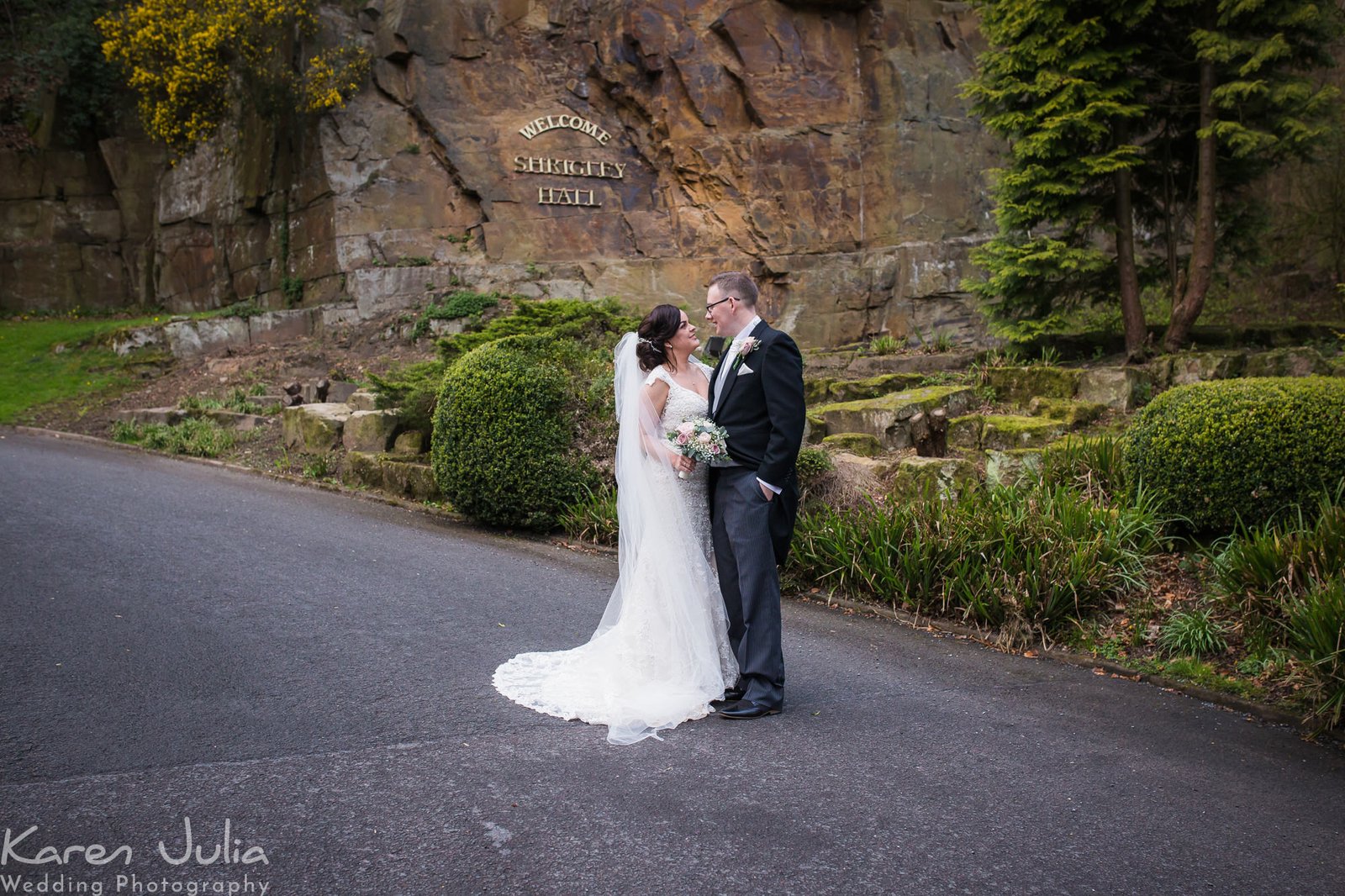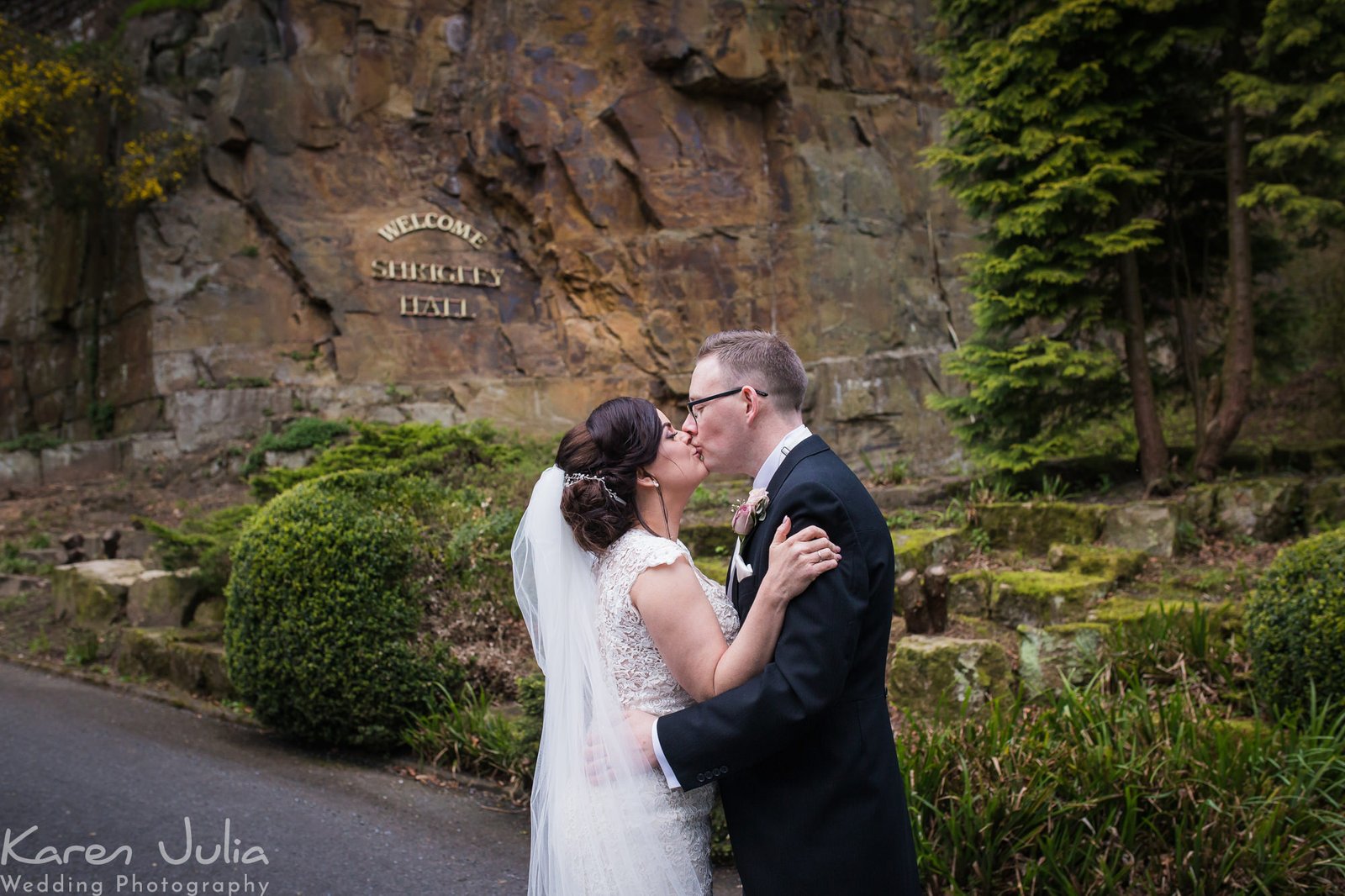 Evening Wedding Reception in the Tilden Suite
The Tilden suite featured multicoloured lighting to dramatic effect. The archway sections were lit up in different colours & I used these as a colourful backdrop for some of the informal evening group photos.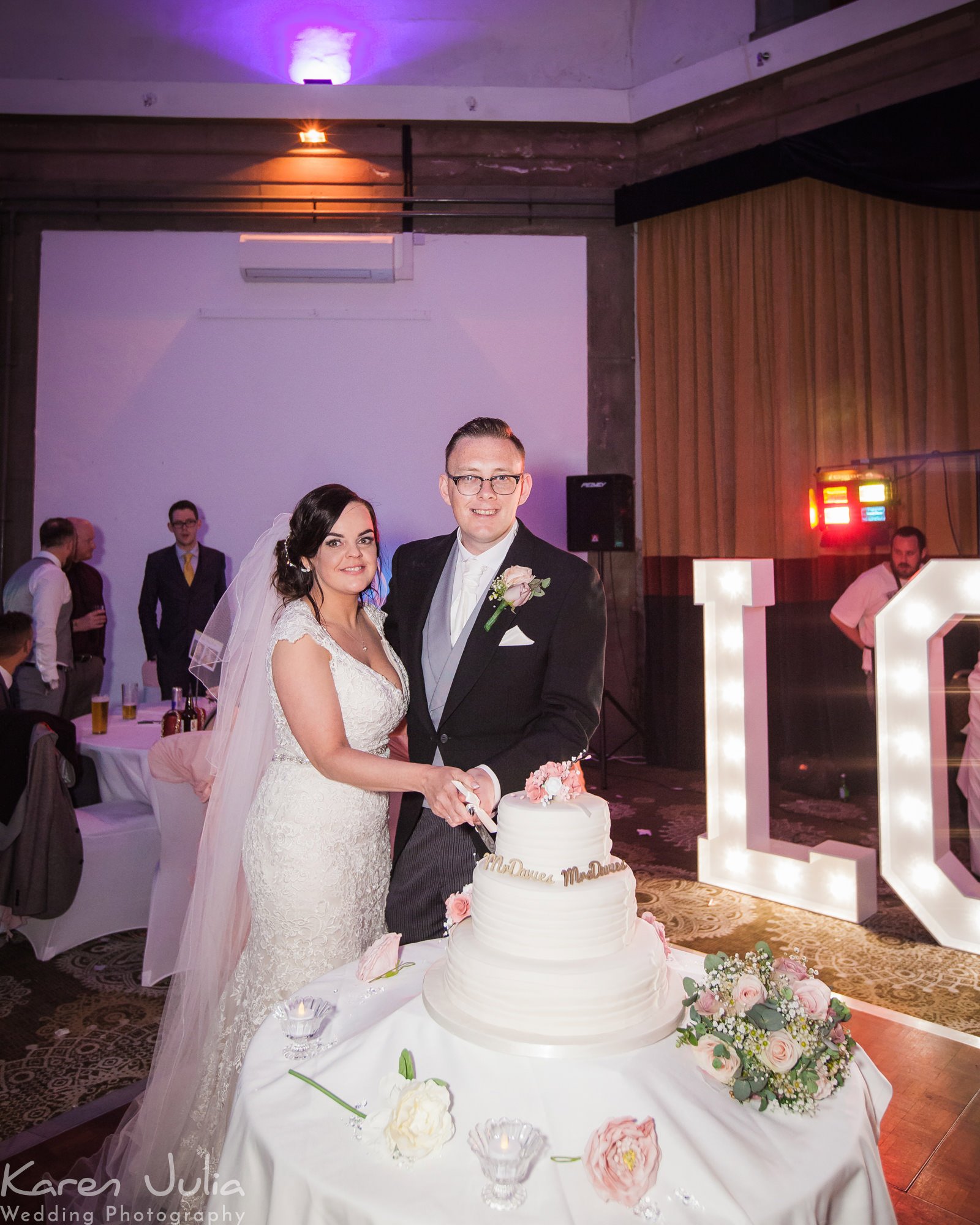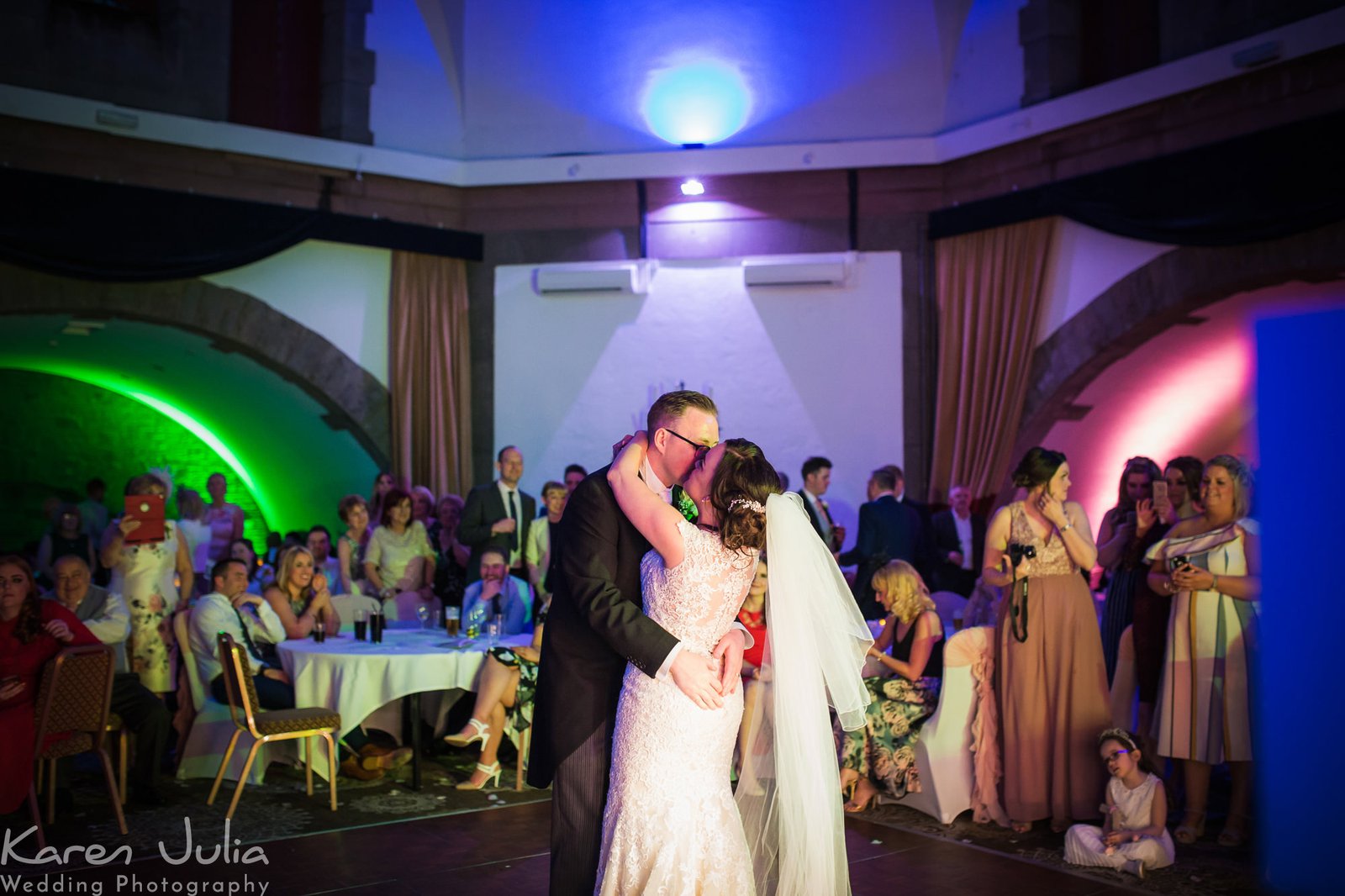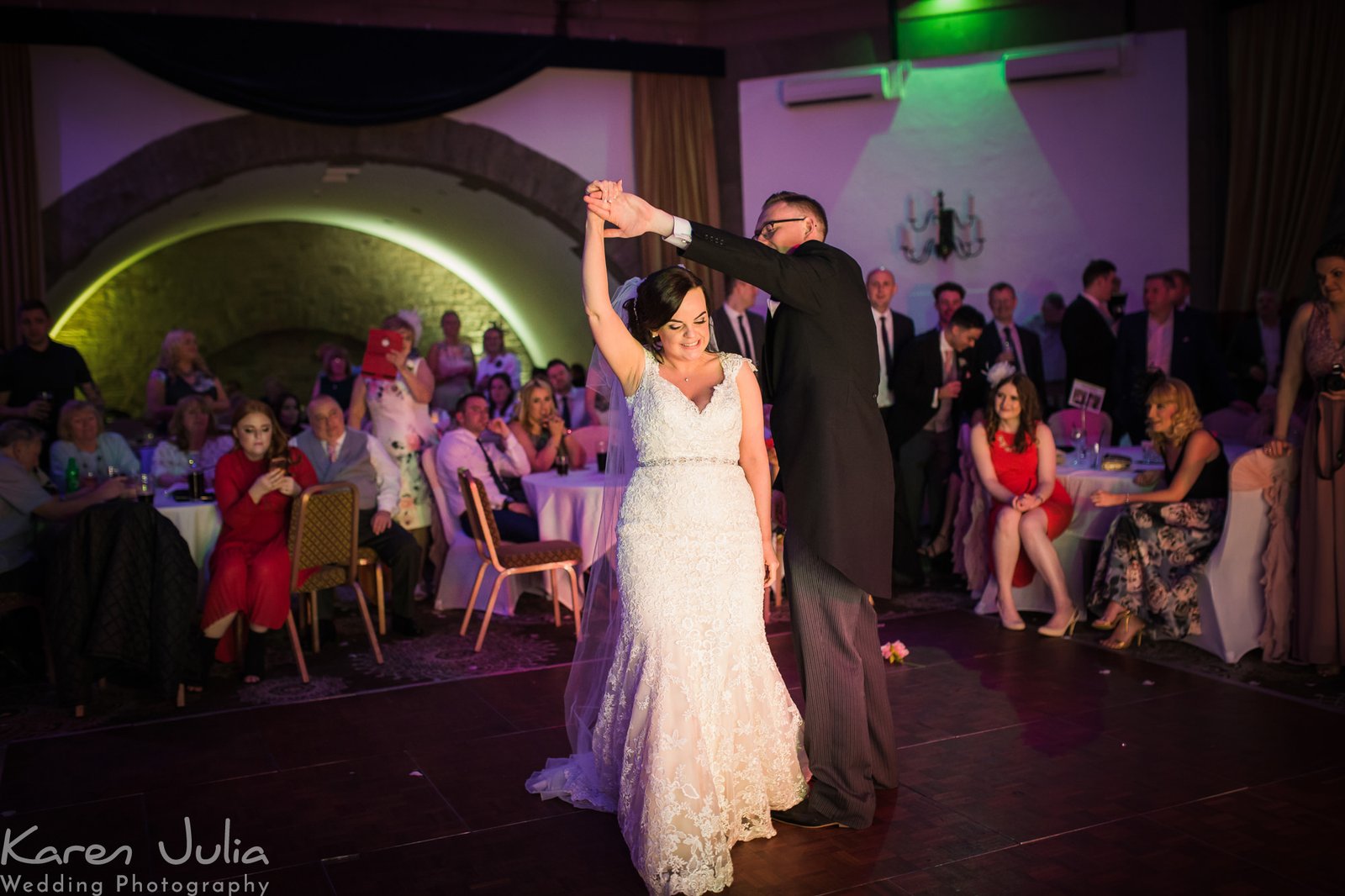 It's the end of the night, but there's time for a dancefloor group shot selfie in the Tilden suite in Shrigley Hall.