Mel & Chris's Fisherman's Retreat Rustic Spring Wedding featuring rustic details, lilac bridesmaids dresses, blue suits and not one, but two stunning bride dresses.
The Fisherman's Retreat Spring Wedding: Couple Interview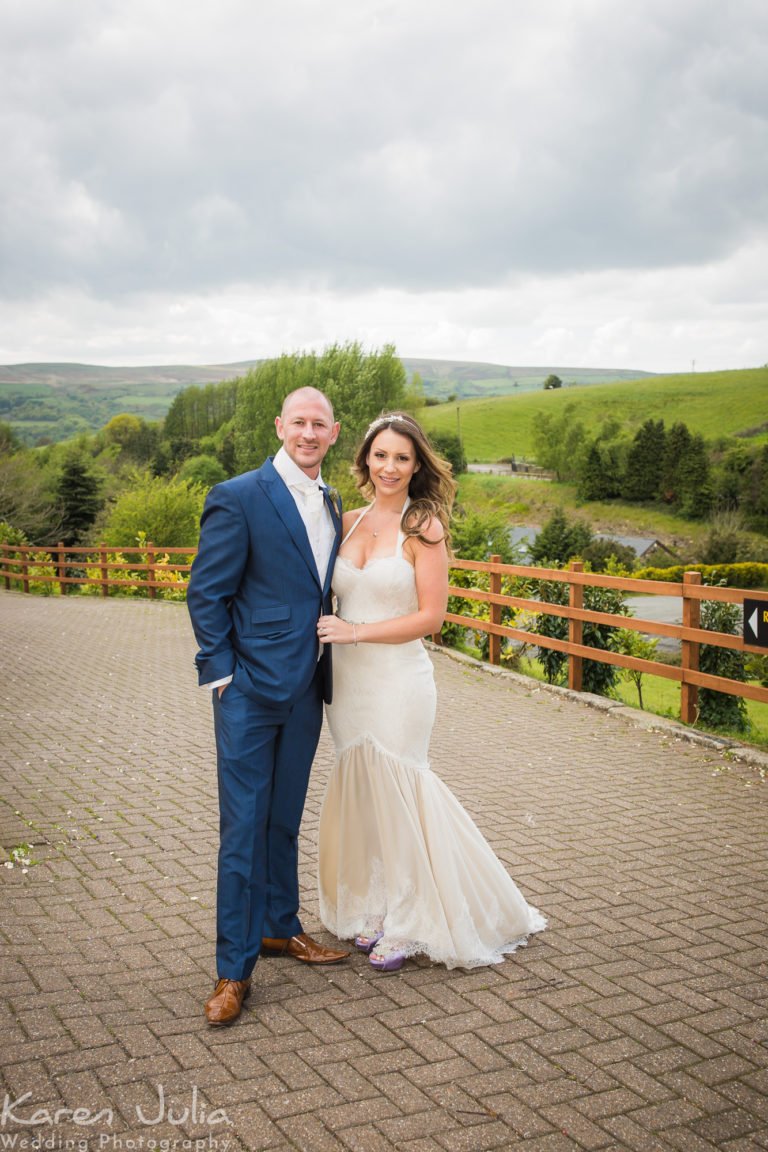 What's the theme / style of your wedding?
Rustic burlap lace theme. As soon as I visited the venue I got the imagine in my head straight away that it would look perfect with a rustic theme.
How did you meet?
We laugh about it all the time now but me and chris met on Plenty Of Fish. He was my first Date from a dating website and my last.
The Proposal
We had arranged to have a night out and stay in a hotel in Lincoln next to the Cathedral. It was our first night out alone in over a year as we had our first baby. As we arrived we checked in and chris was acting a bit nervous which I found slightly odd but just thought he was a bit on edge from leaving our daughter Hazel with a friend for the night. We got to our room and he opened the door, inside there was a huge bouquet of roses and roses and petals all over the bed. There was a bottle of champagne in the corner and all of a sudden he got down on one knee. It was a great night and I'll never forget it.
What inspired your choice of venue?
The views! The huge window in the ceremony room which shows off the most beautiful views.
Fisherman's Retreat Bridal Preparations in the Cottage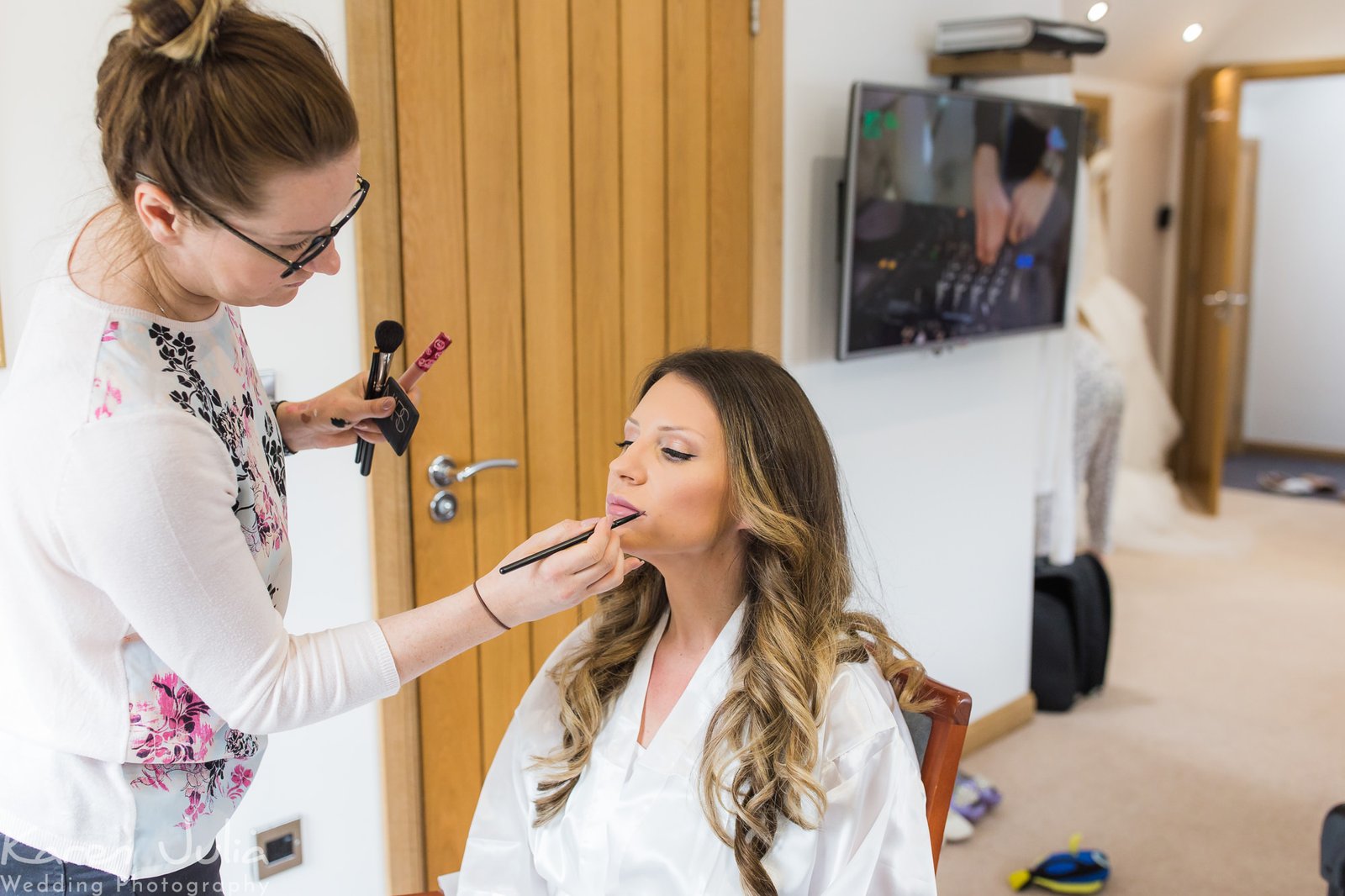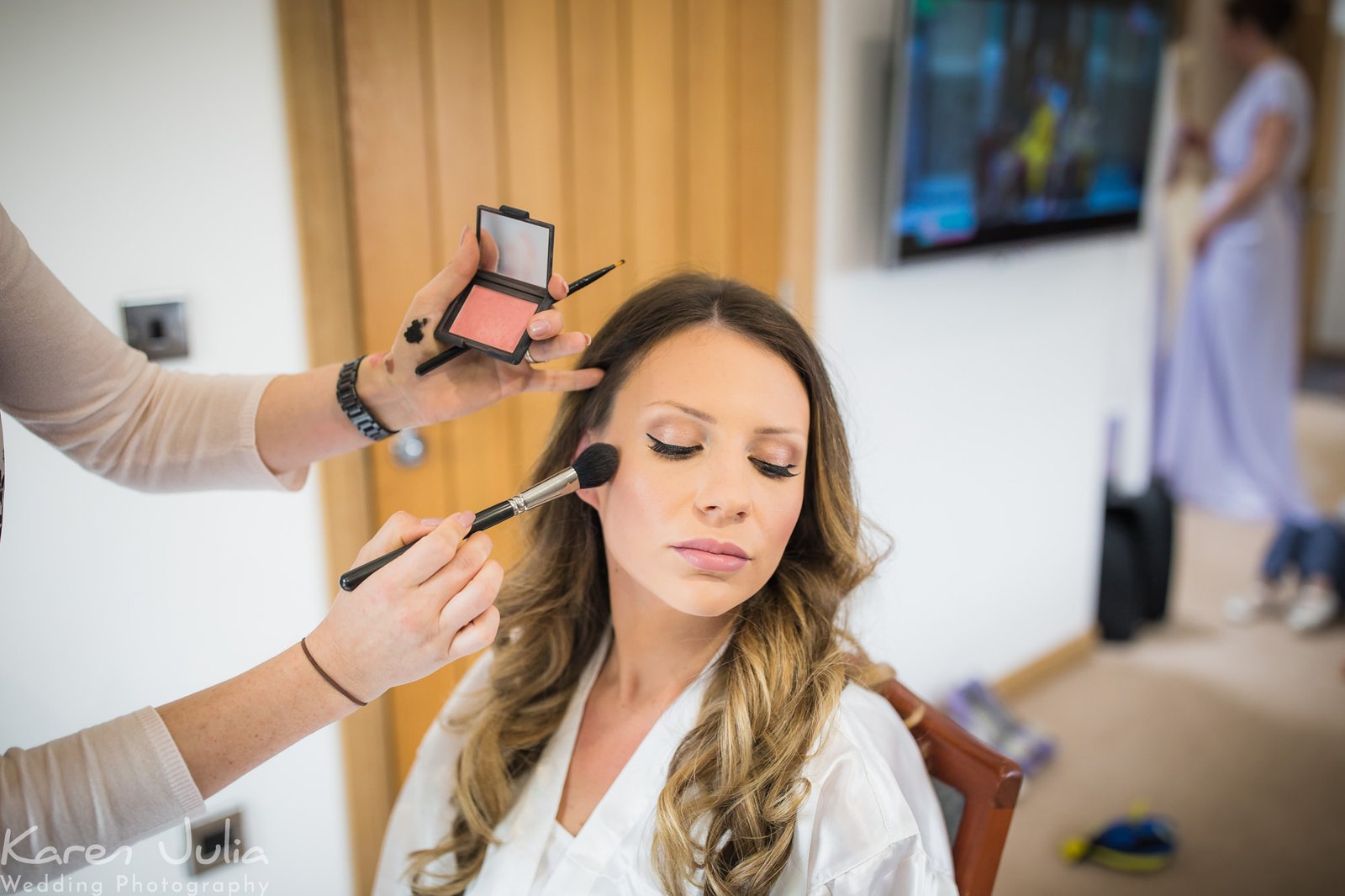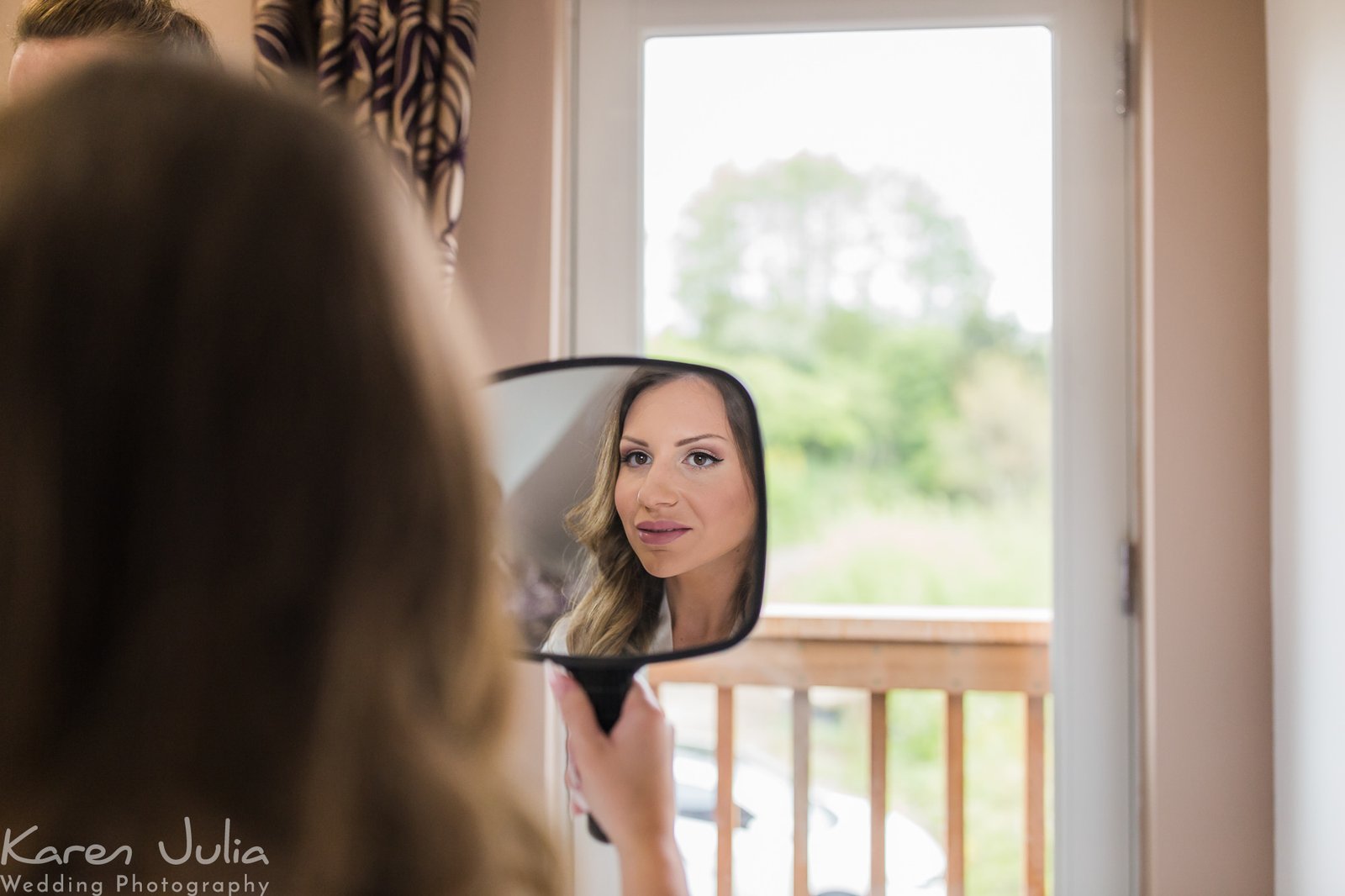 As Mel was getting ready with the bridesmaids and her daughter in the morning, when the time came, a classic styled wedding car took bride and her Dad to The Fisherman's Retreat,

 The Wedding Ceremony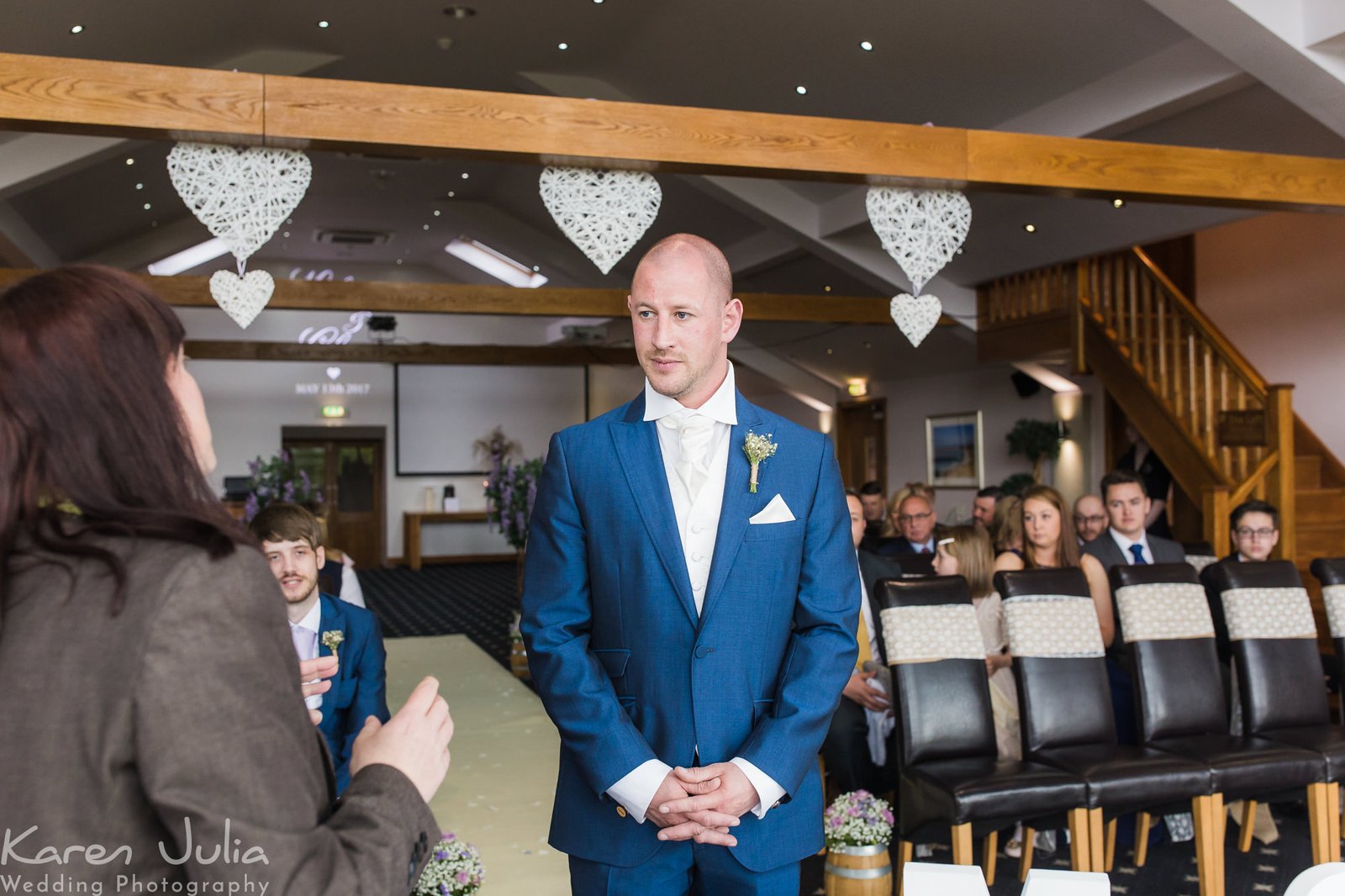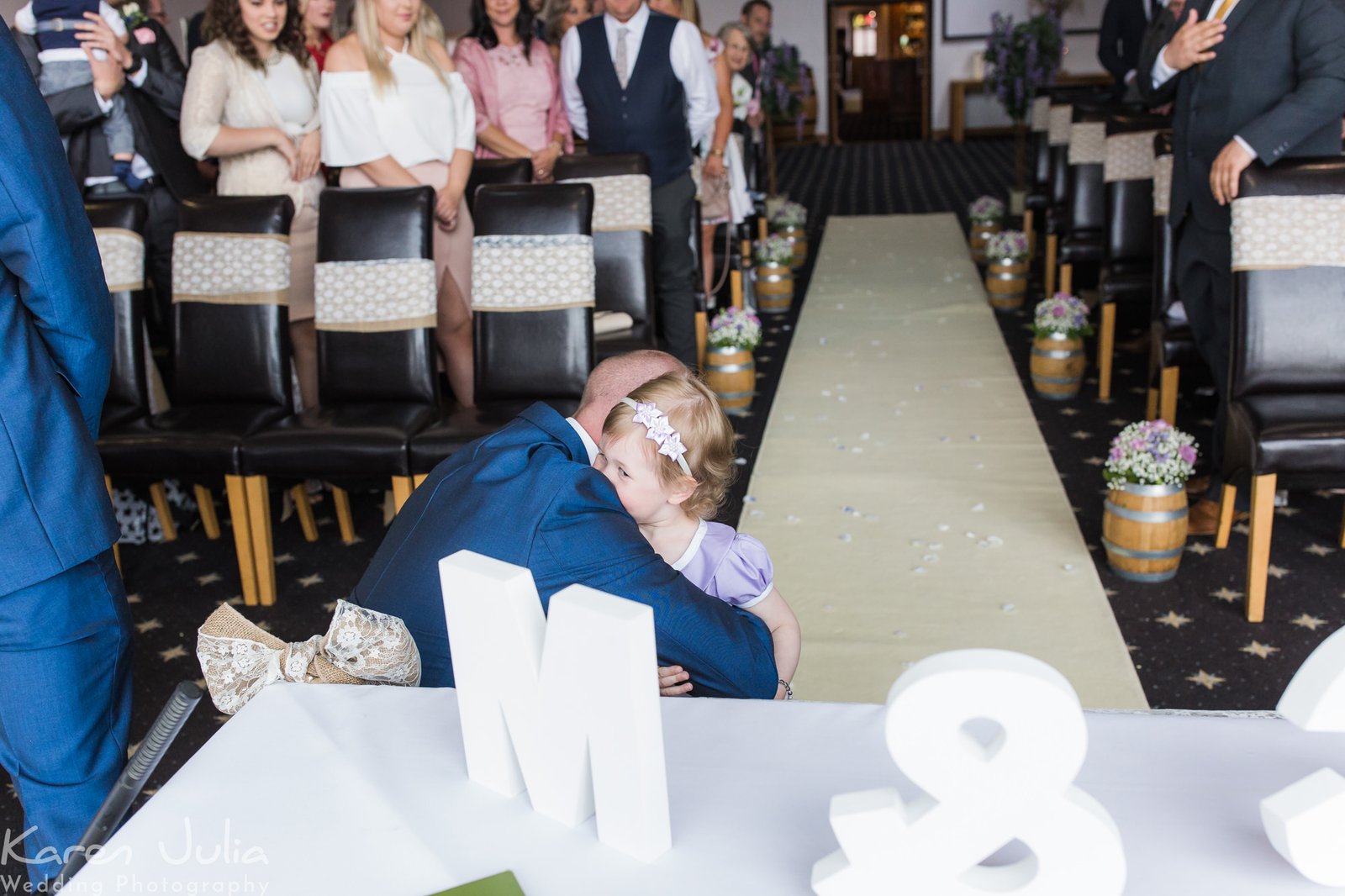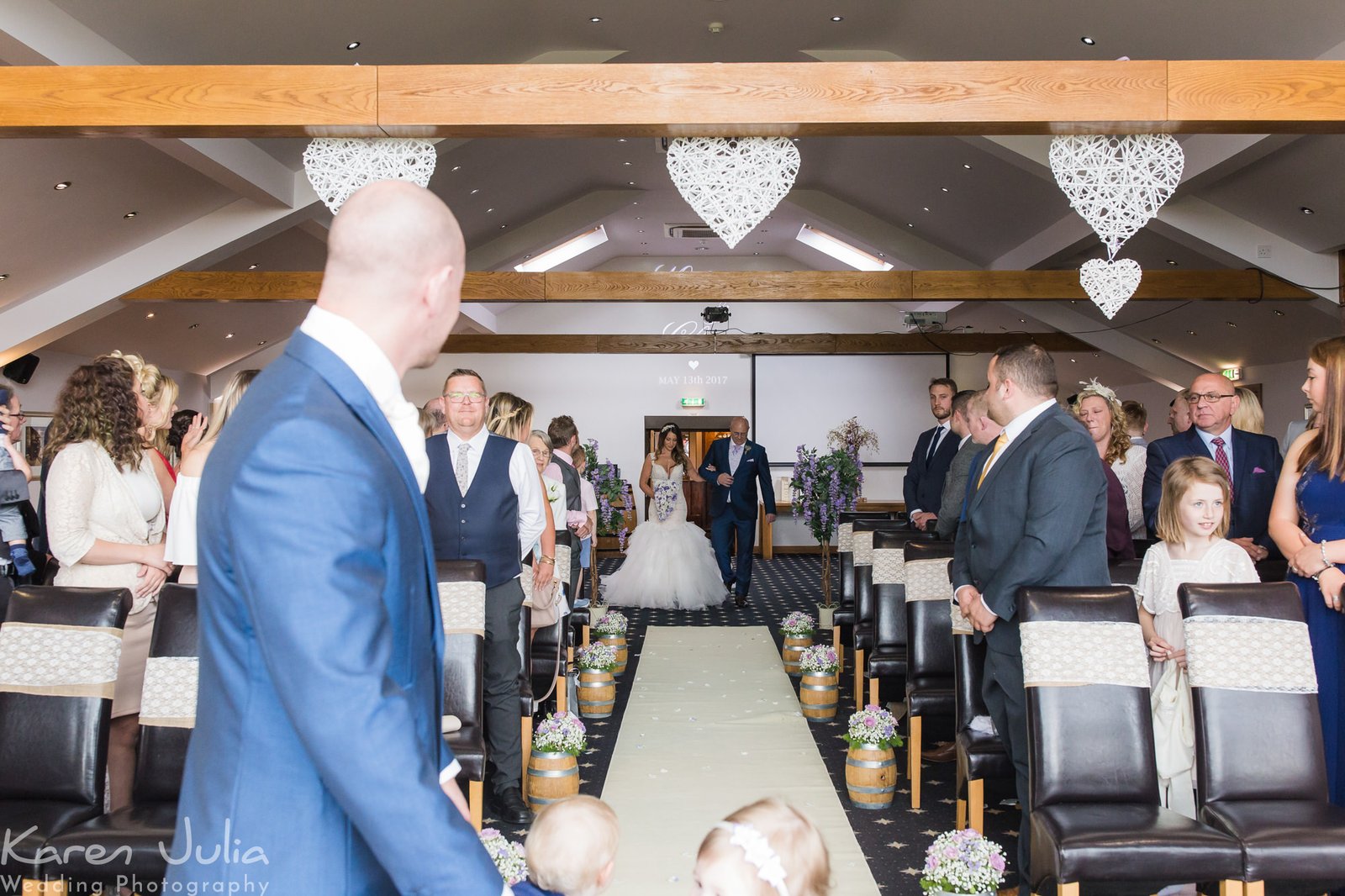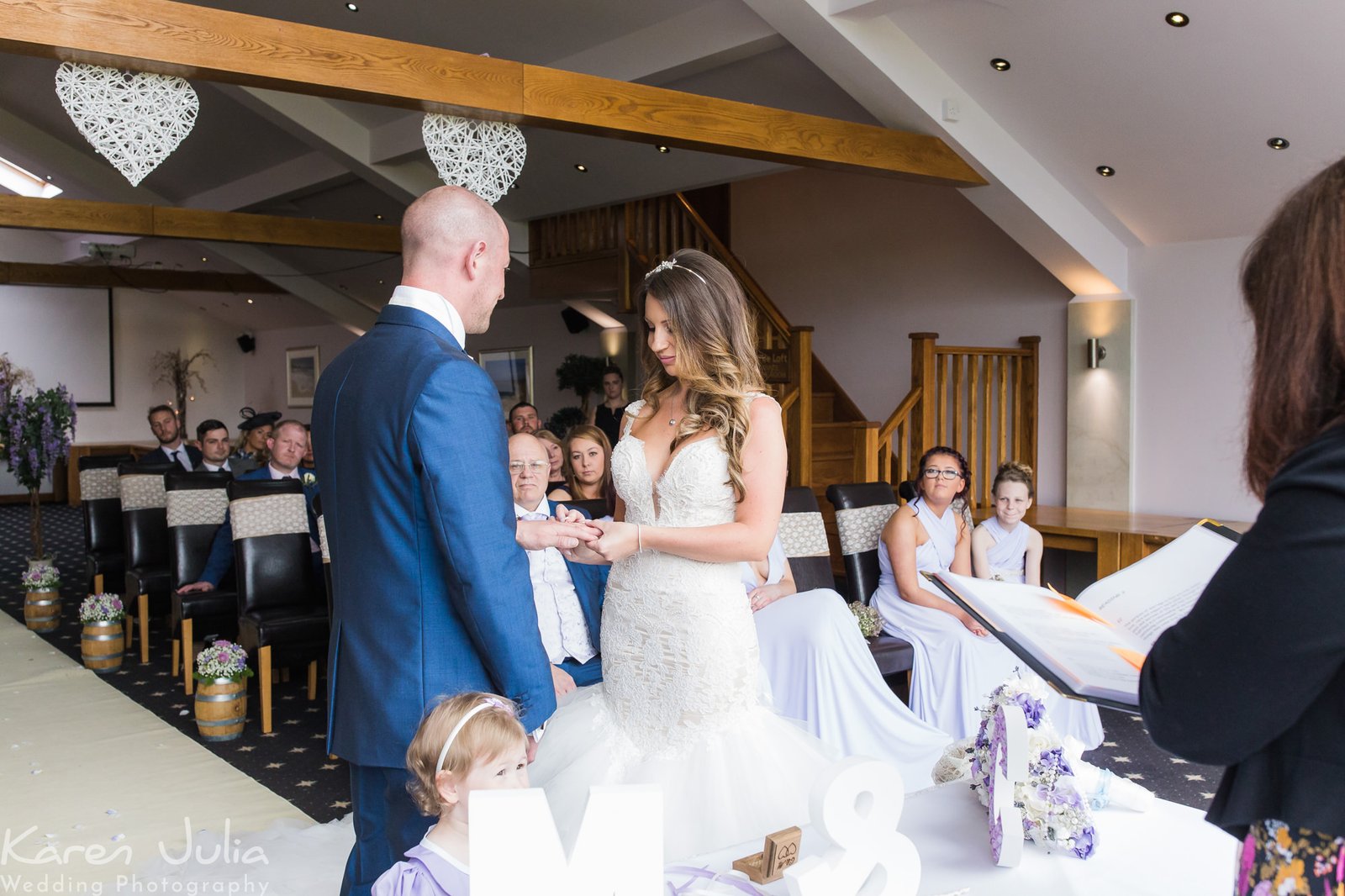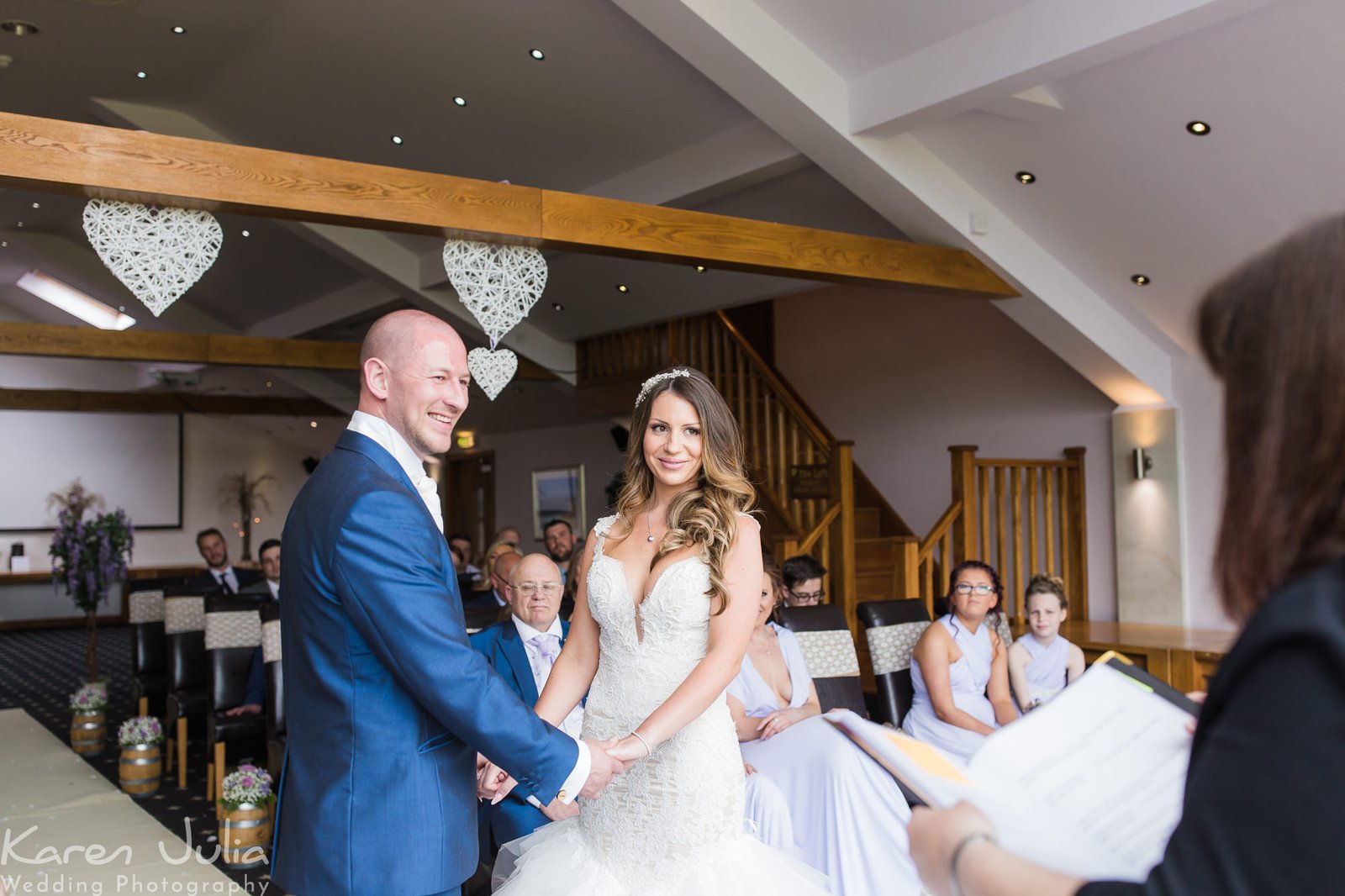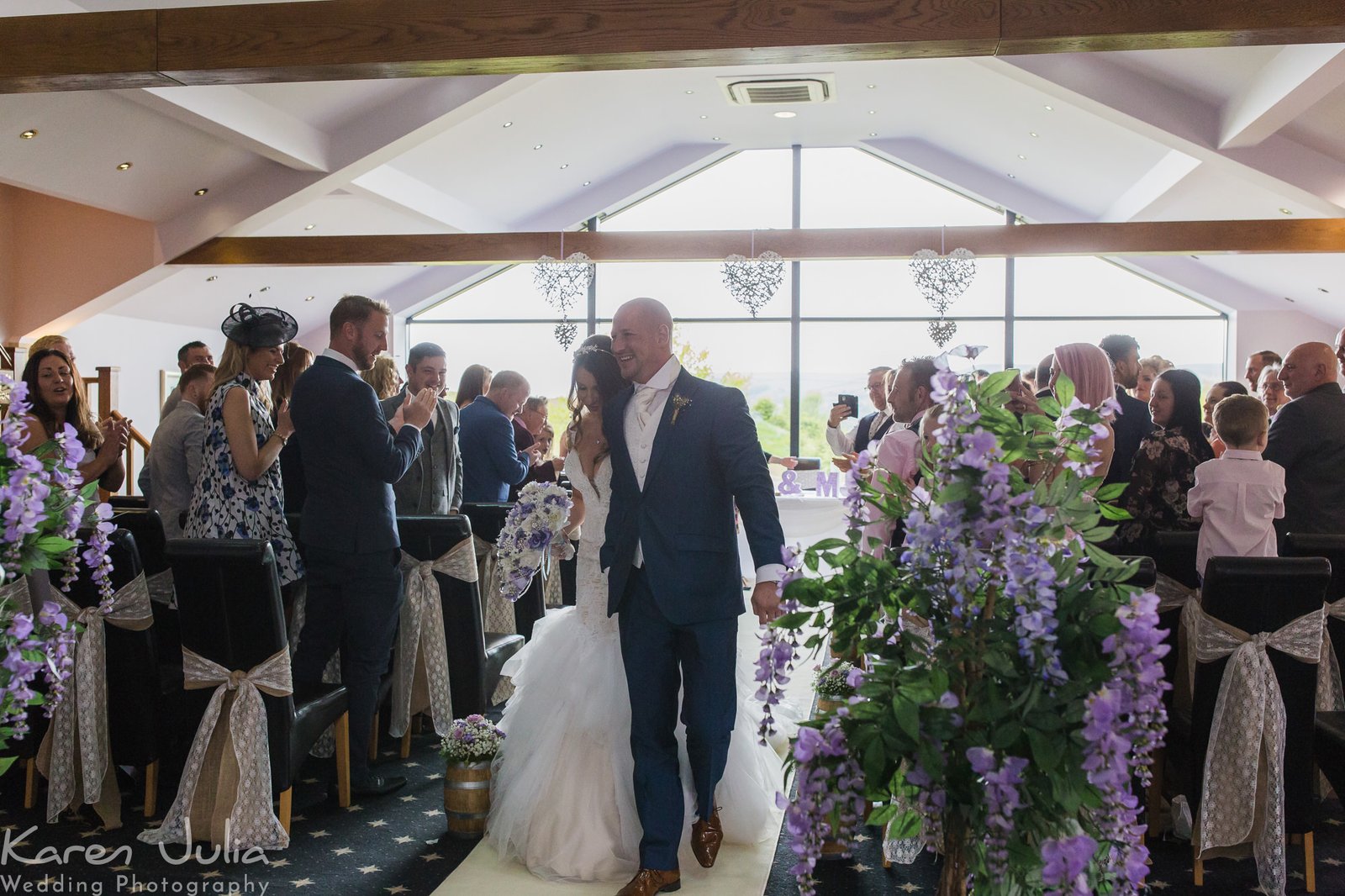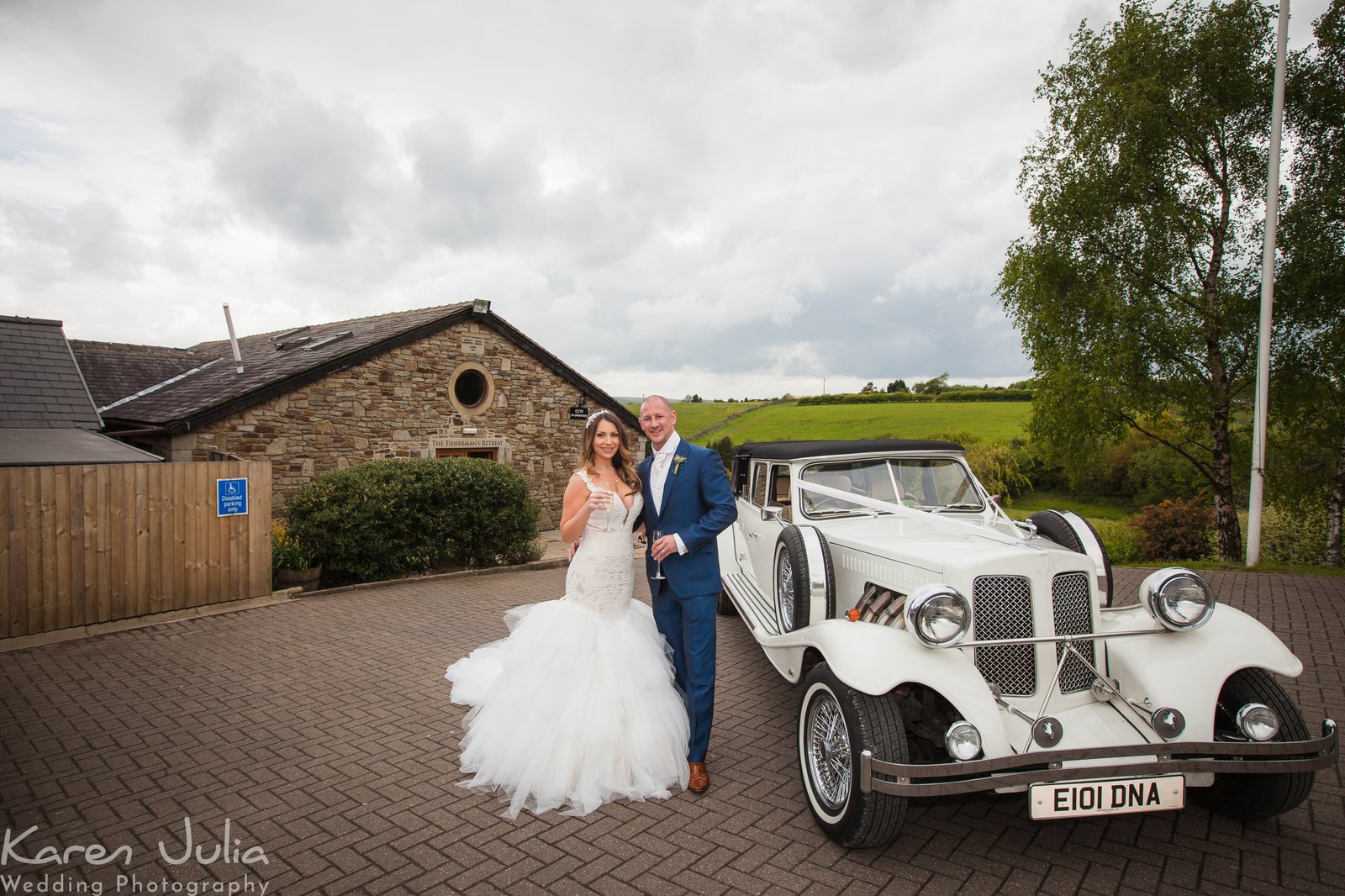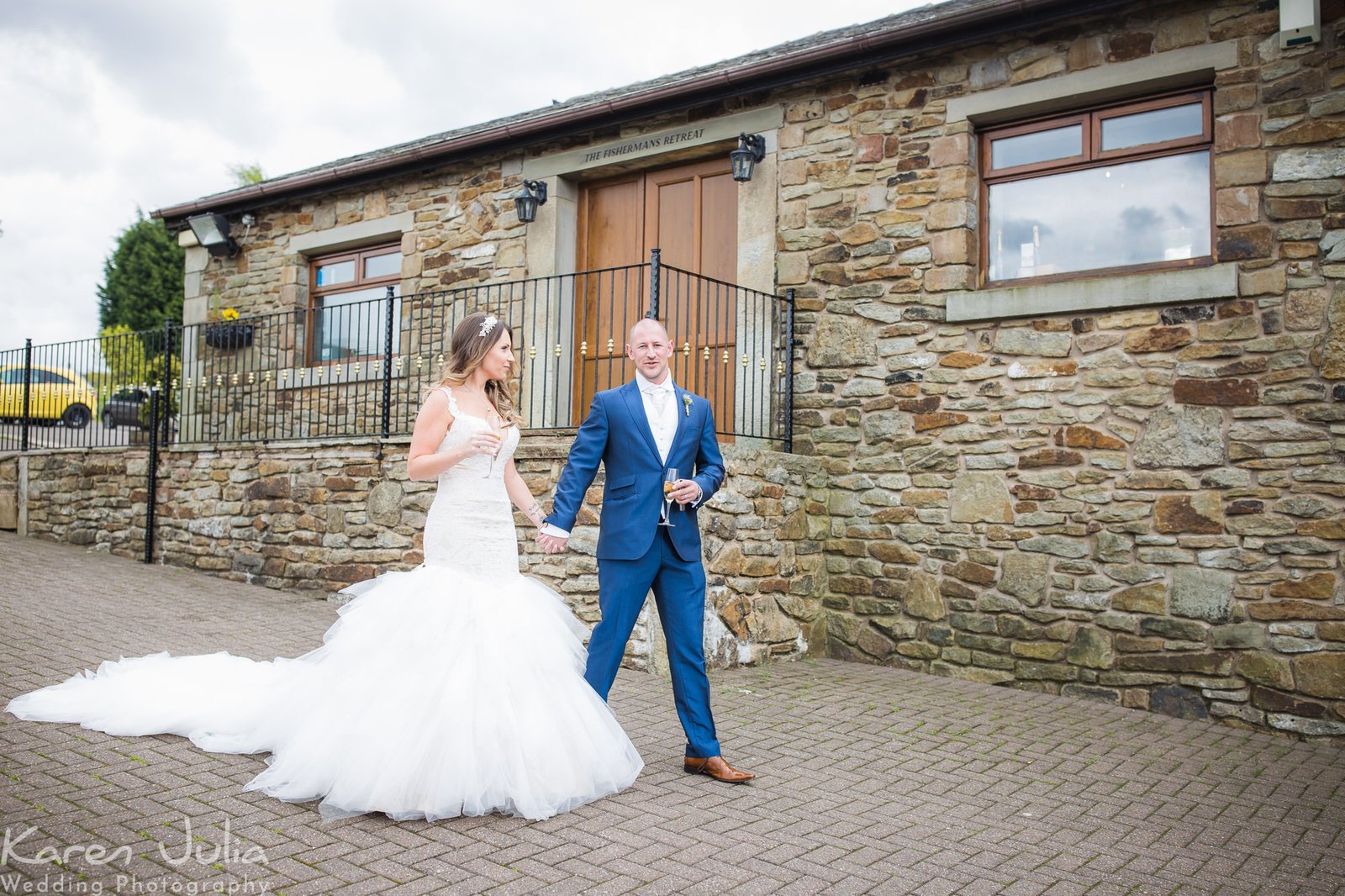 Wedding Group Photos at The Fisherman's Retreat
There's quite a few different locations we could have used for group photos, but it felt like it was going to rain so we kept pretty close to the wedding venue, just in case!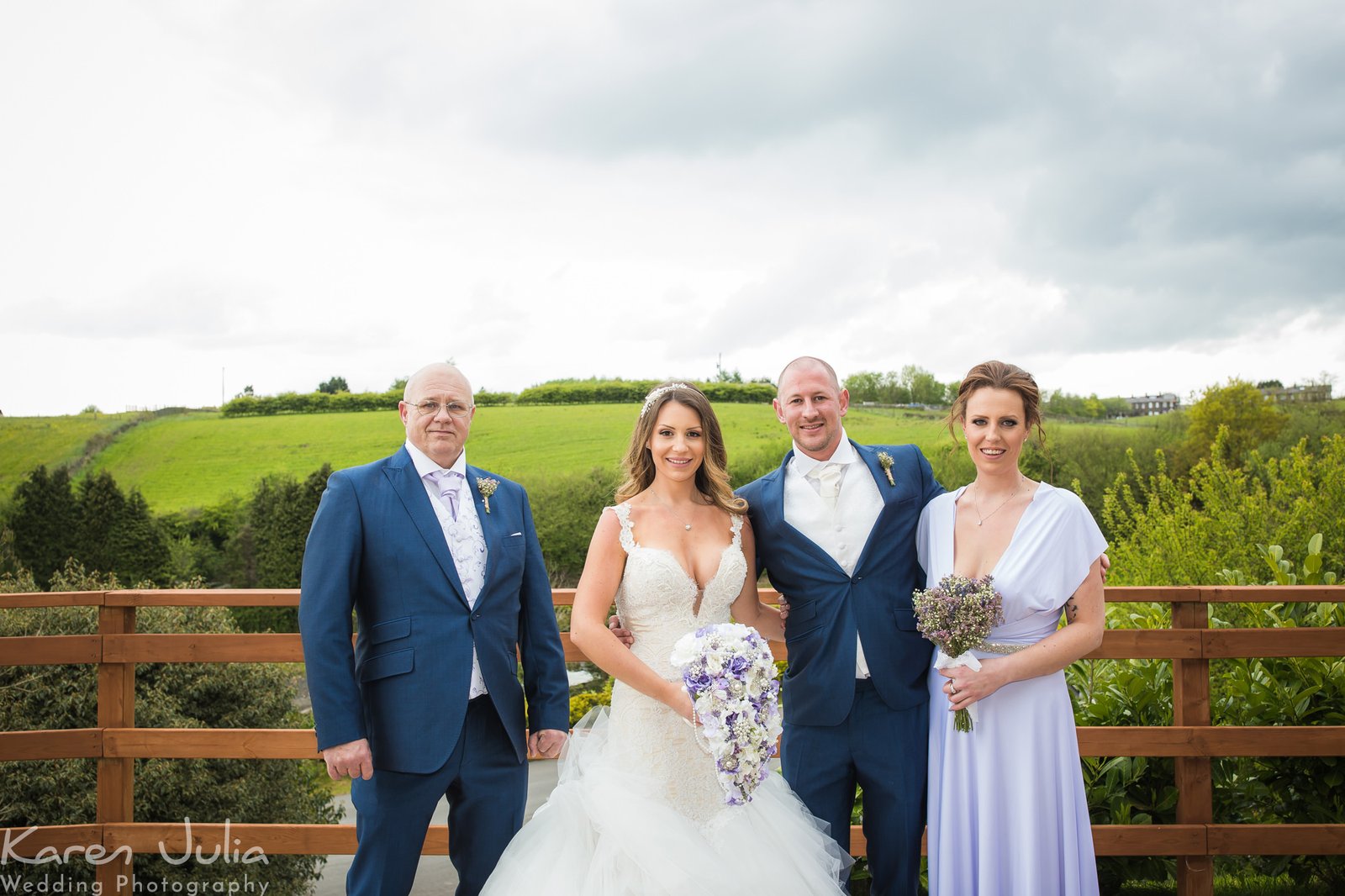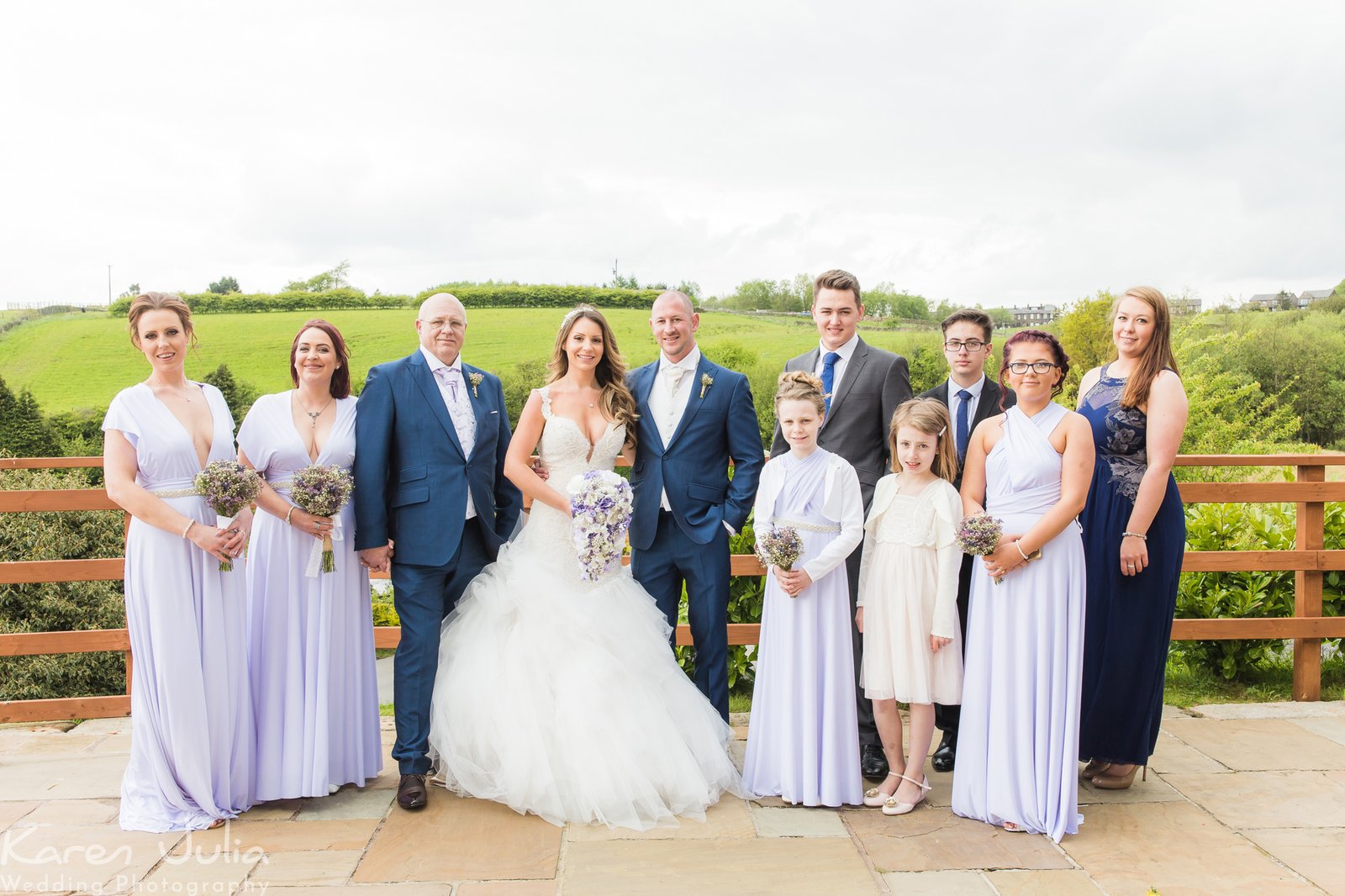 Fisherman's Retreat Rustic Spring Wedding: Valley Suite Room Styling
The styling of the Valley Suite featured neutral tones and contrasted wooden details with lace. Mini barrels were adorned with flowers, and hessian material was used within table accessories.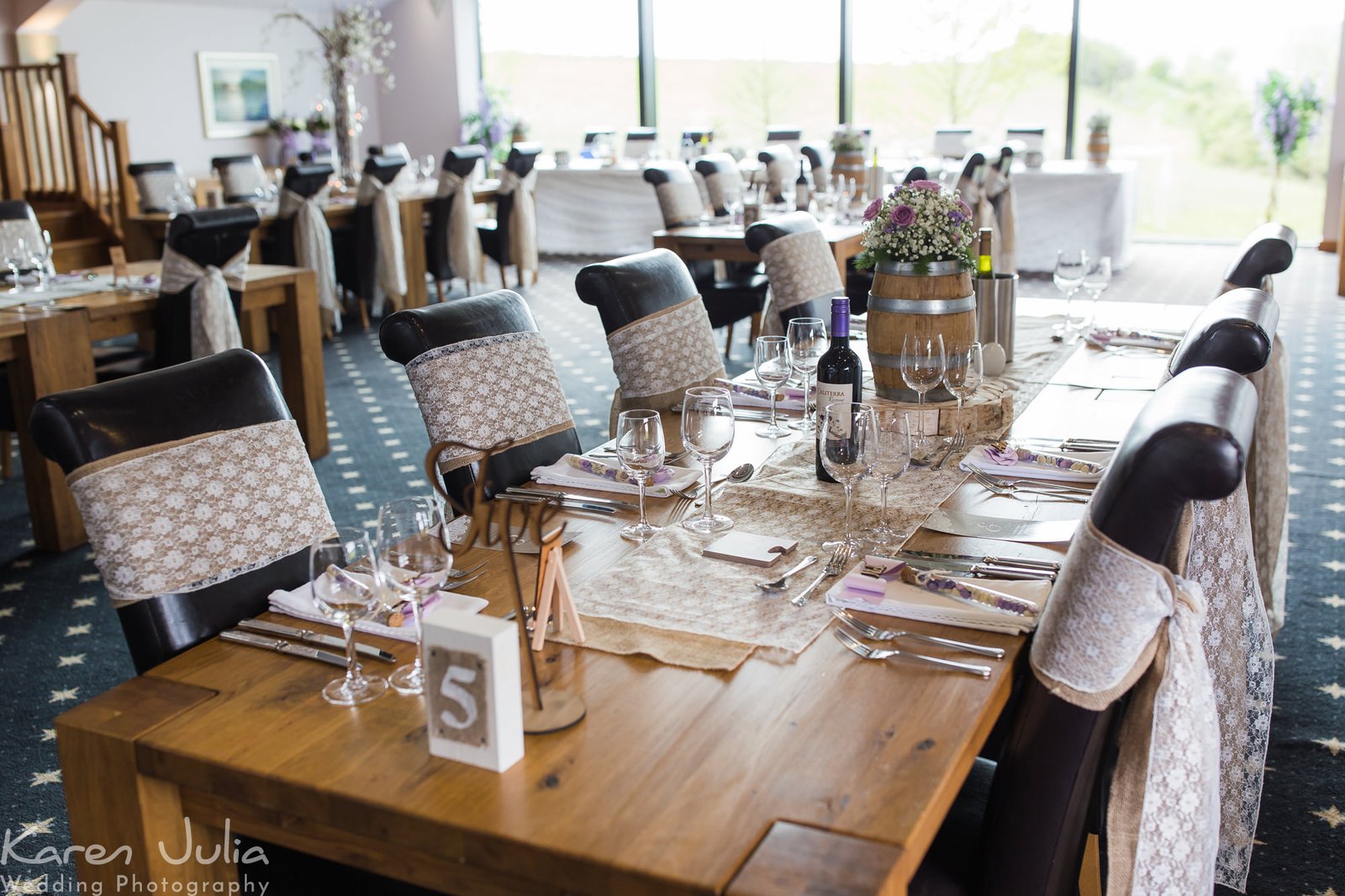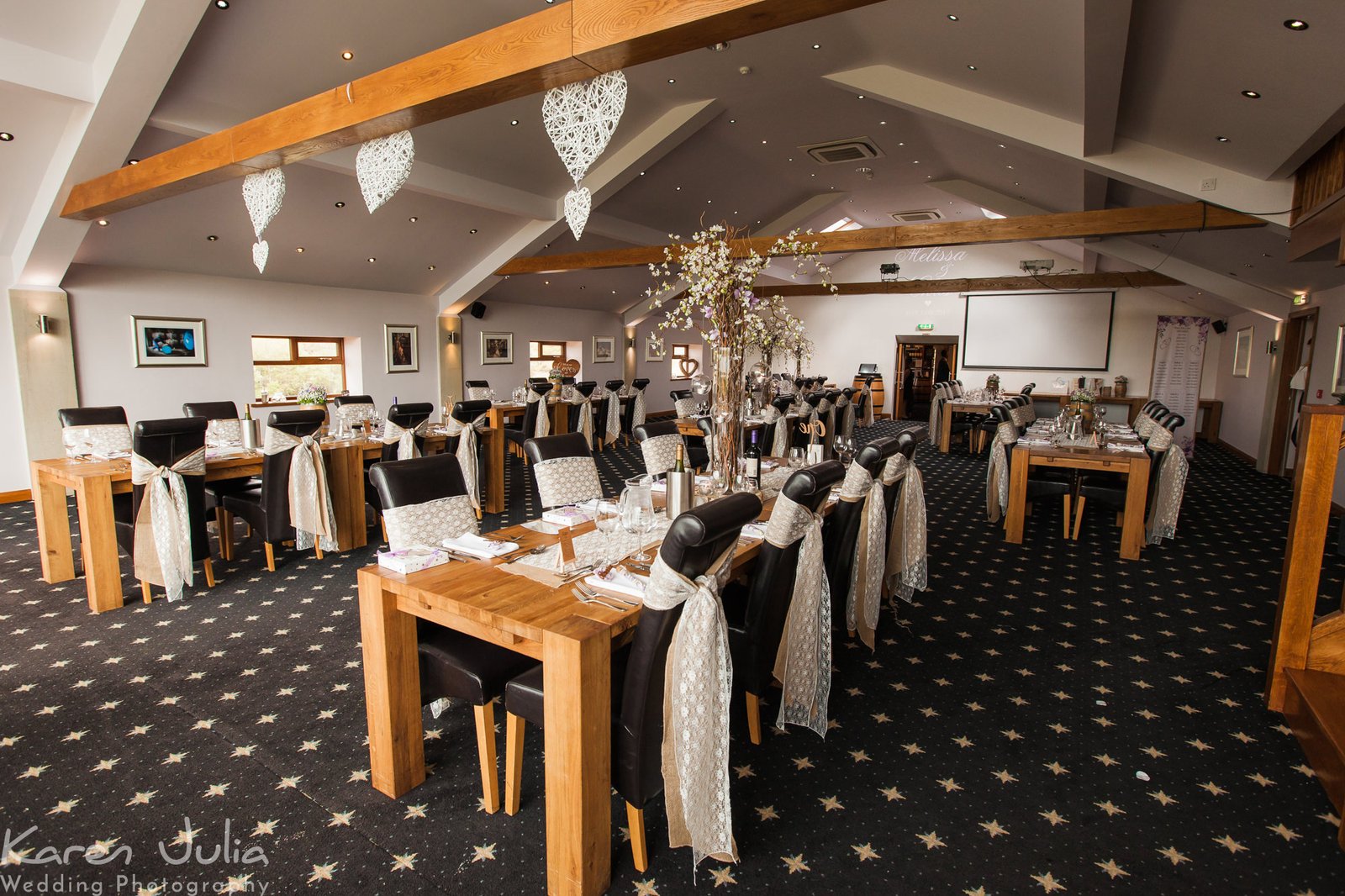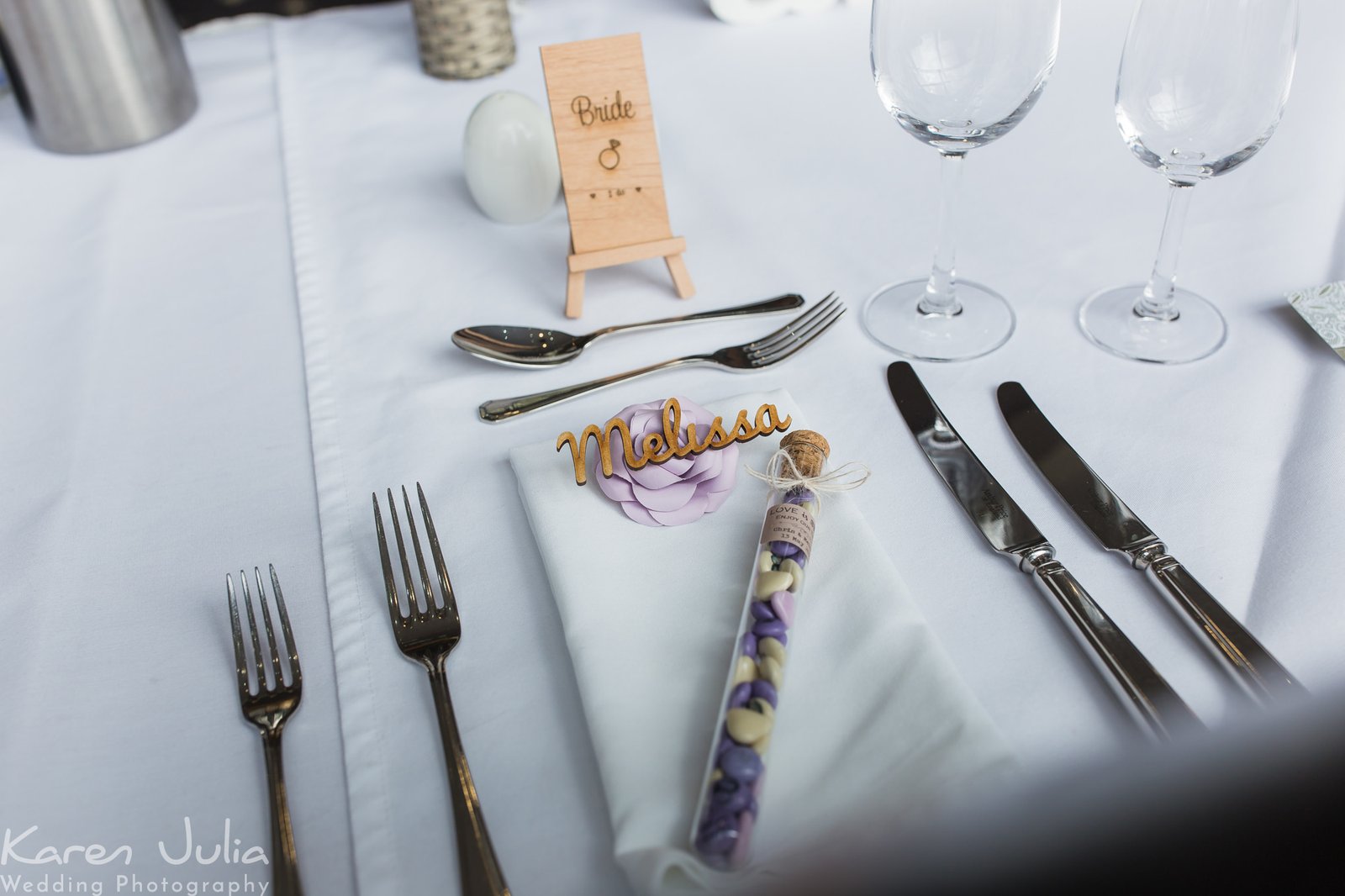 Valley Suite Wedding Speeches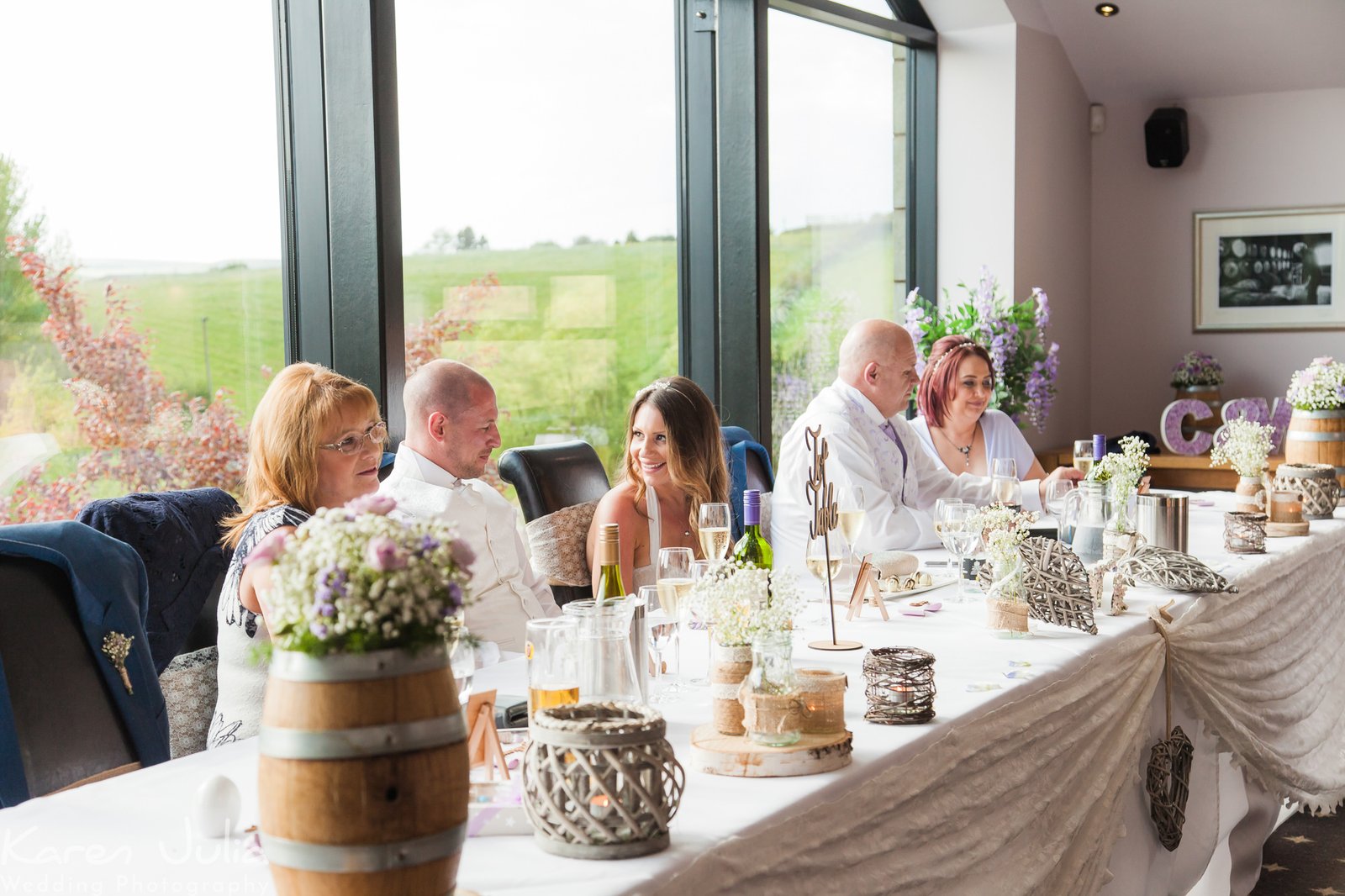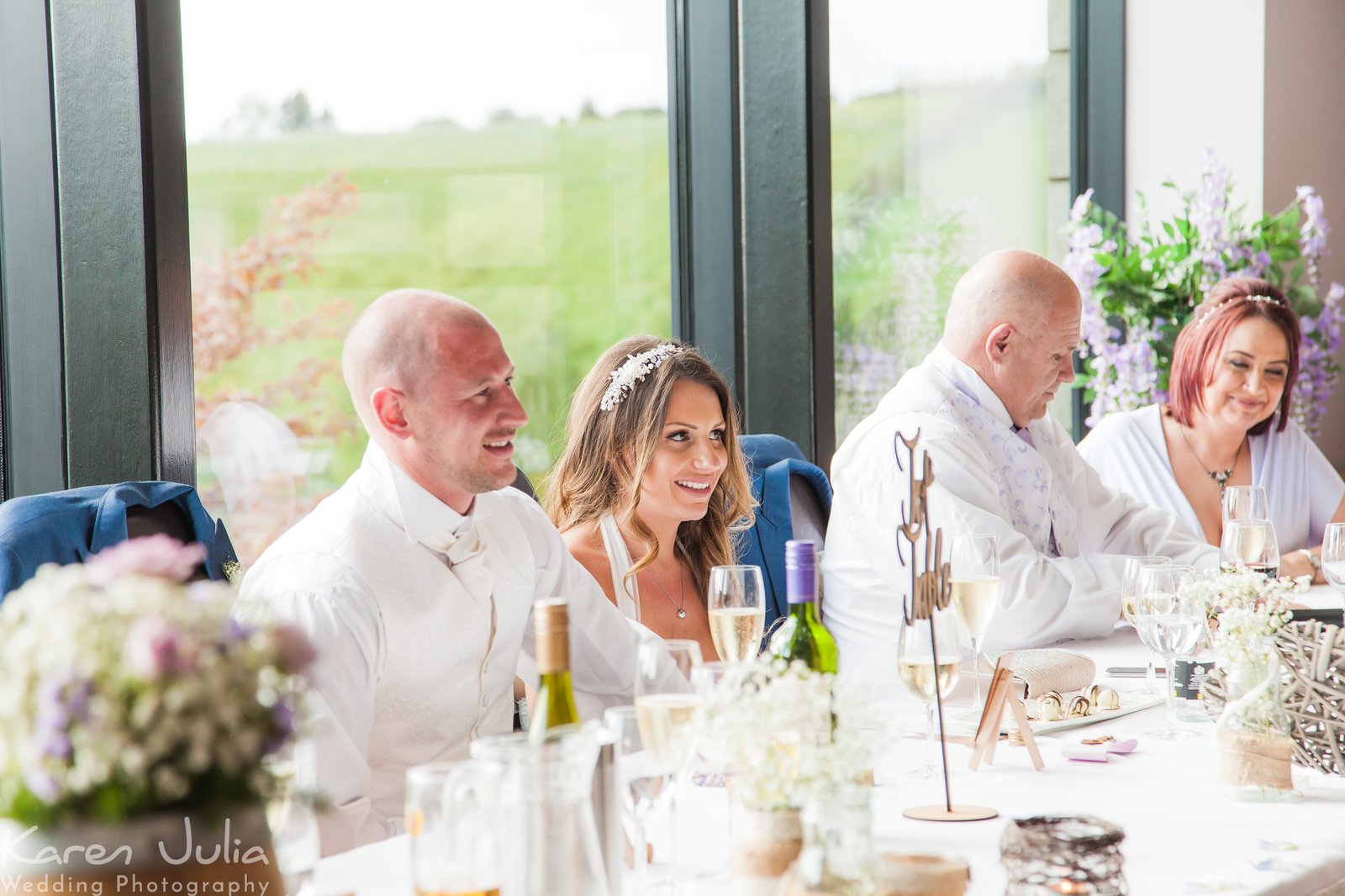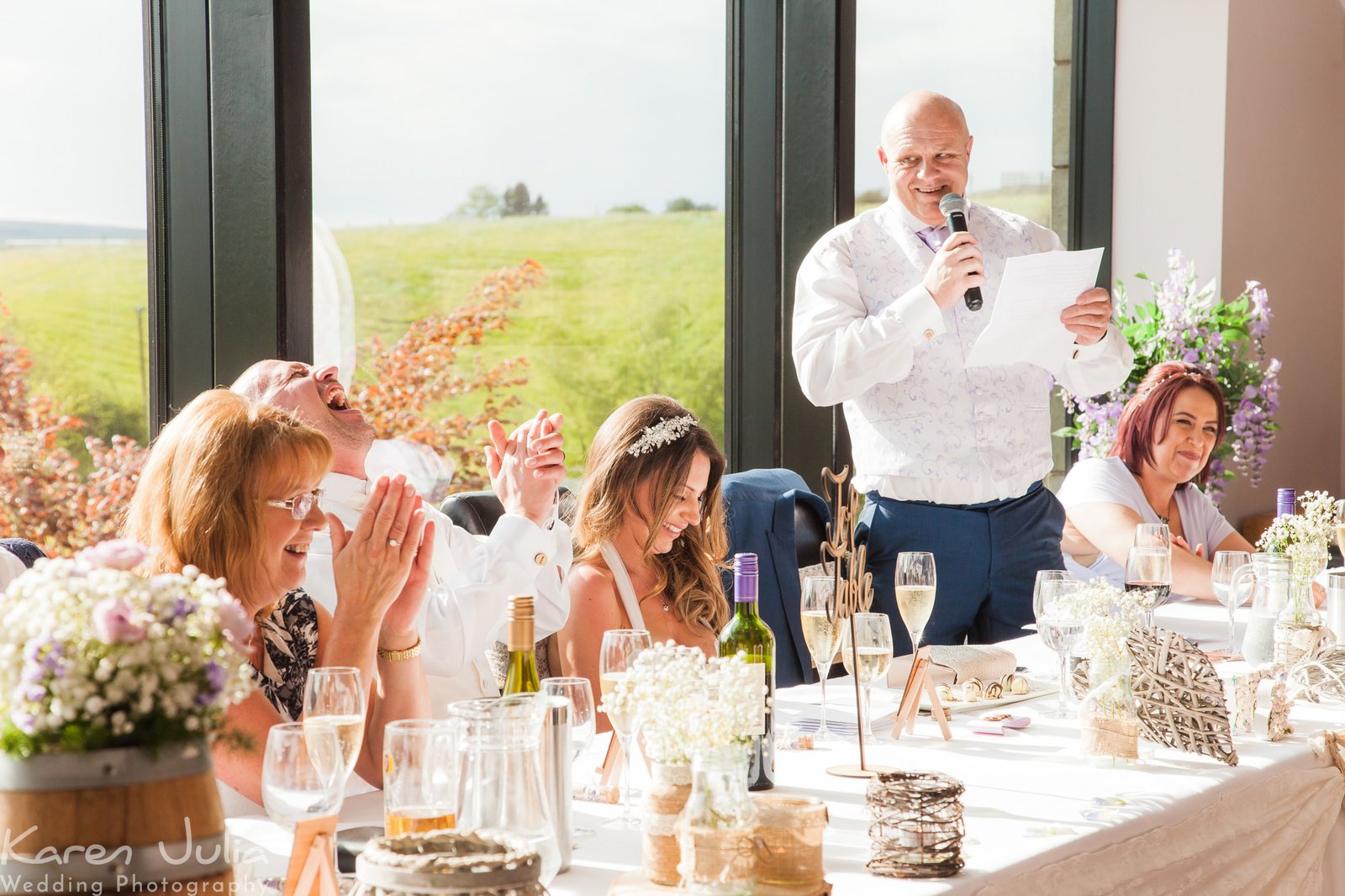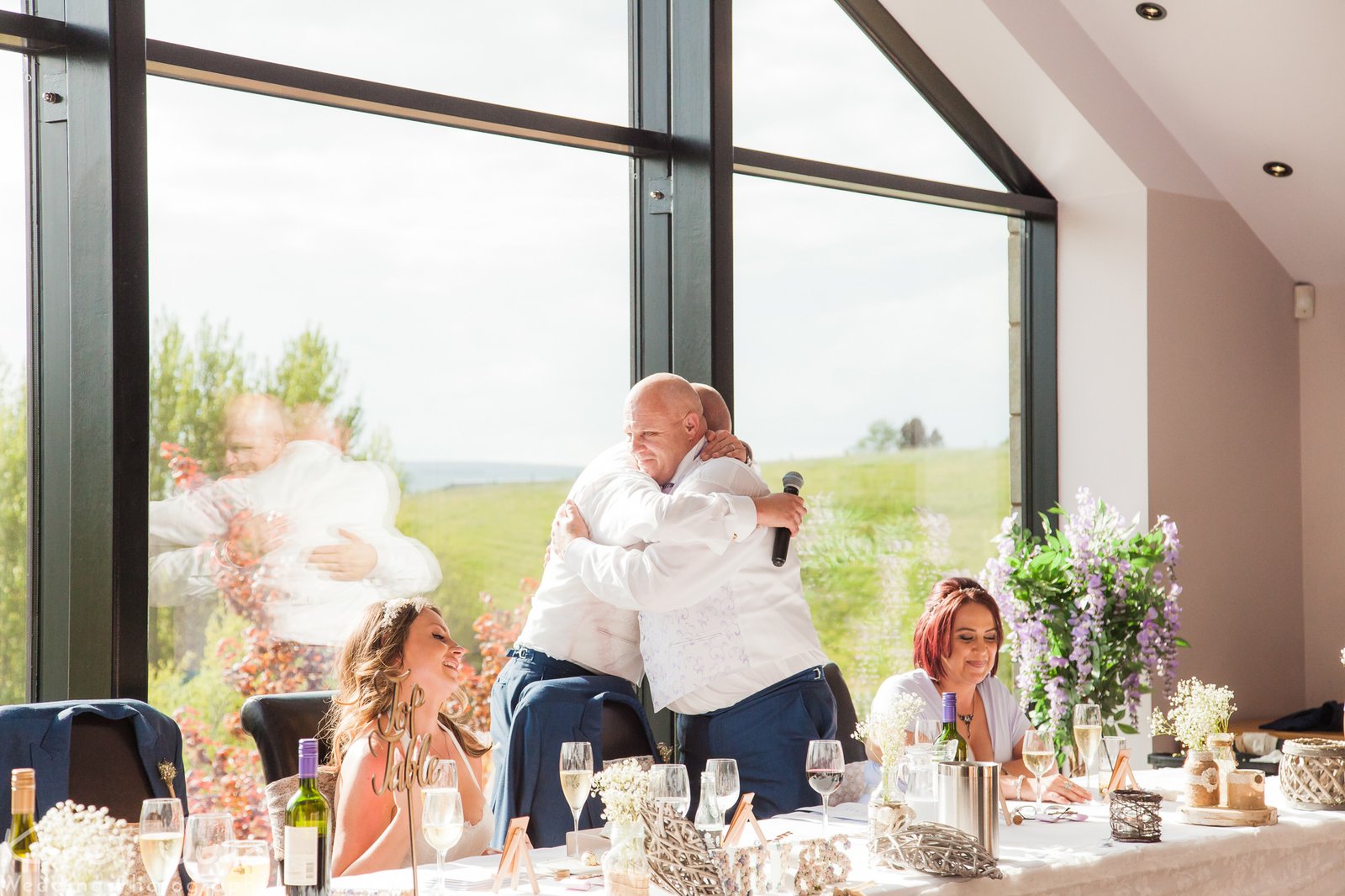 Bride & Groom Portraits
The scenic backdrop at The Fisherman's Retreat is awesome for couple portraits by the lake. We were lucky with the weather, it was dry, but we had a dramatic sky and perfect light.
Wedding Suppliers
Decorator- Add a little sparkle
Videographer- Brian David Films
Wedding Suppliers
Dj/ lighting- Peter Lockwood Events
Donut tower- Greggs
Magician- Paul Edmondson