A colourful rustic Great John Street Hotel Wedding in April, featuring April showers, styling with pink and orange tulips, and rustic details.
Bridal Preparations at Great John Street Hotel
I met Tracy before the ceremony to get a few shots of everyone getting ready. There's so much space in the rooms in Great John Street Hotel, and the double height windows let loads of natural light in.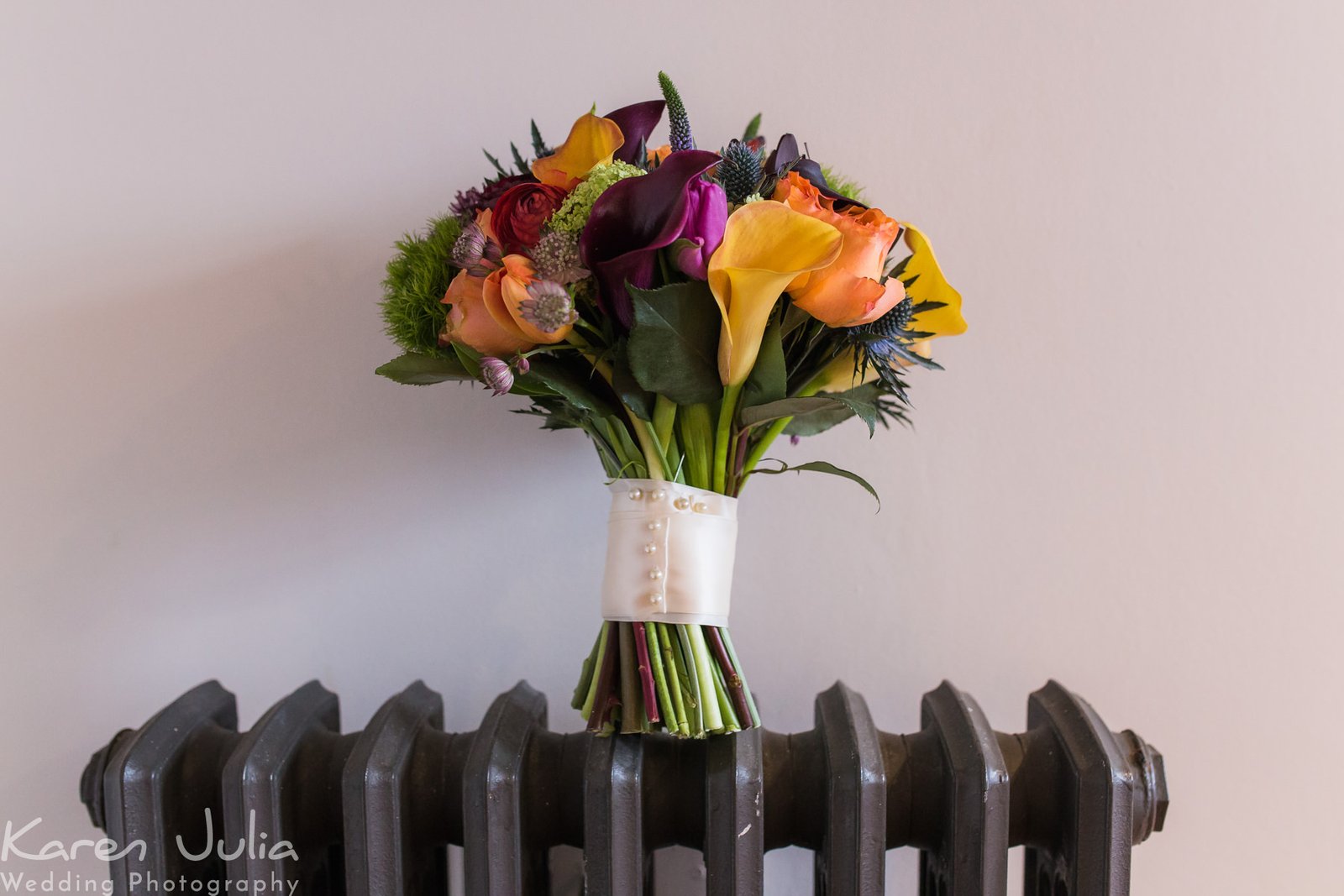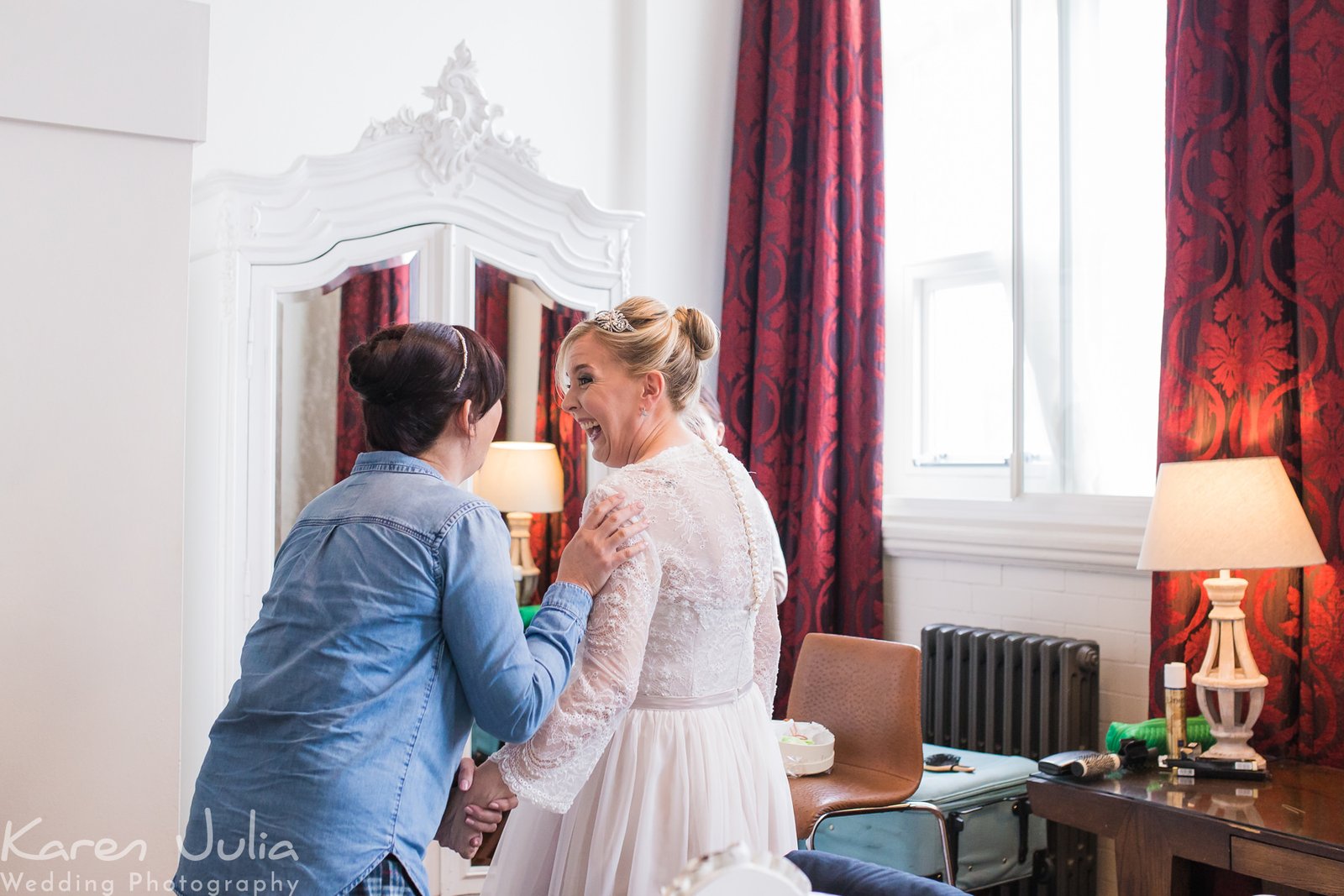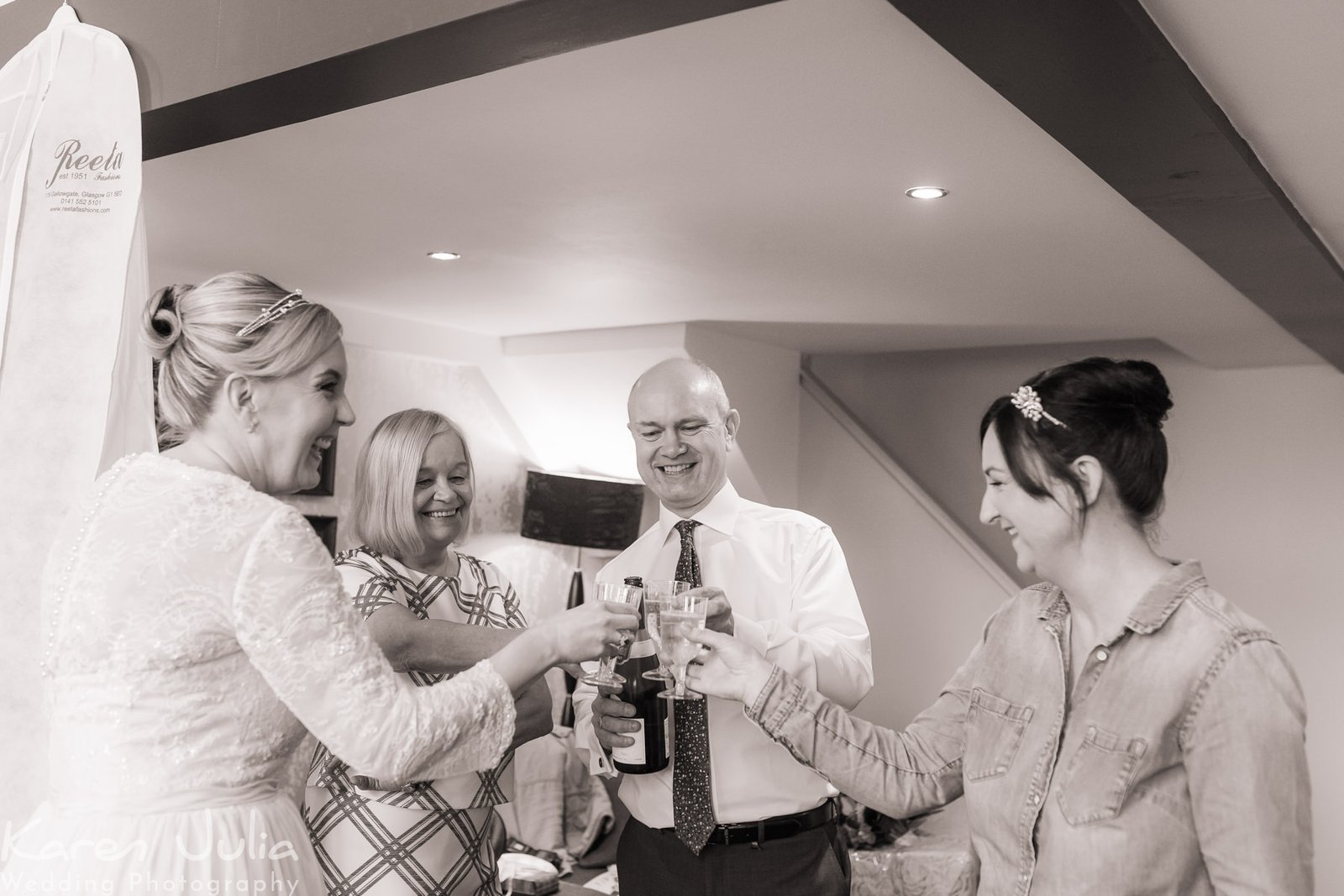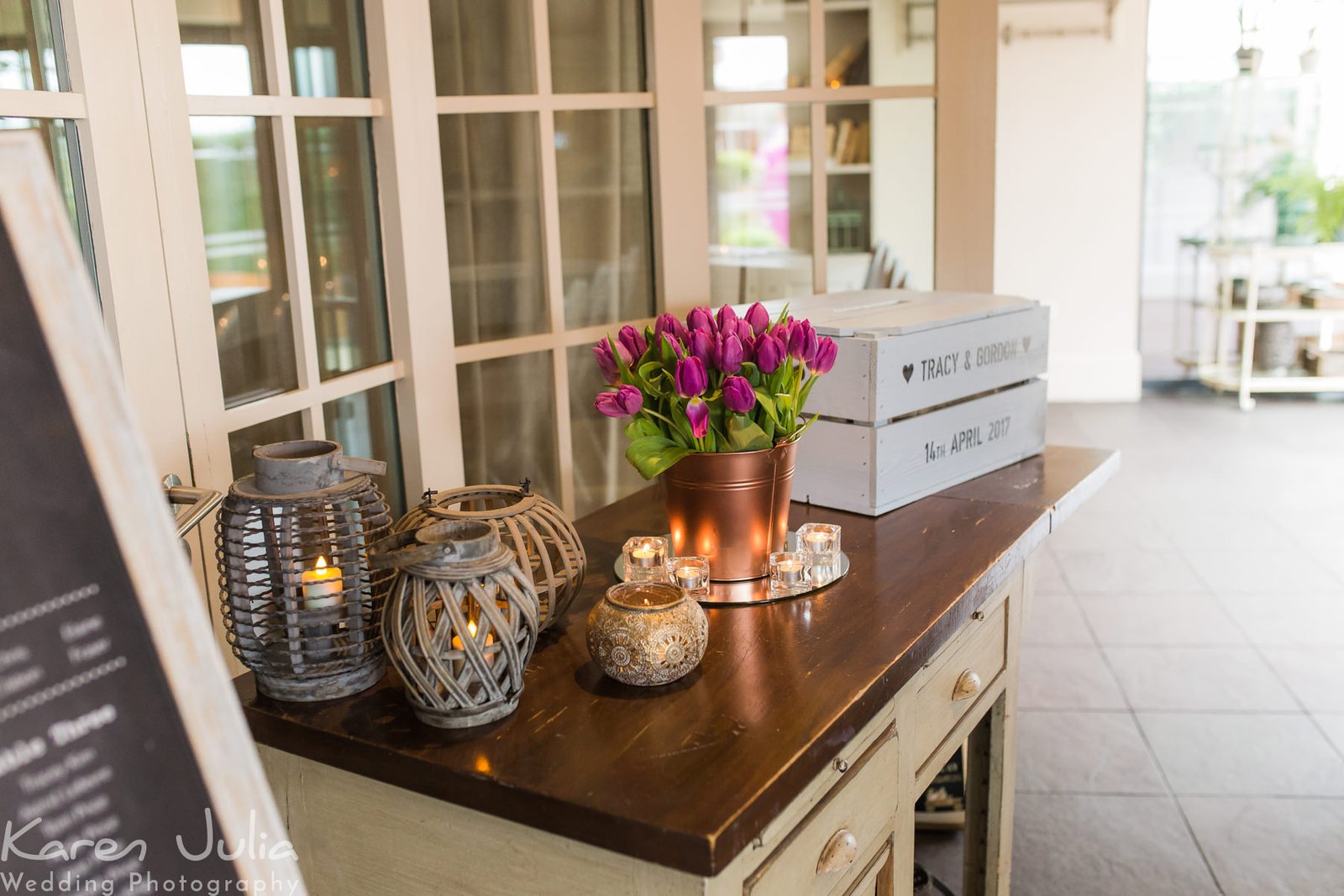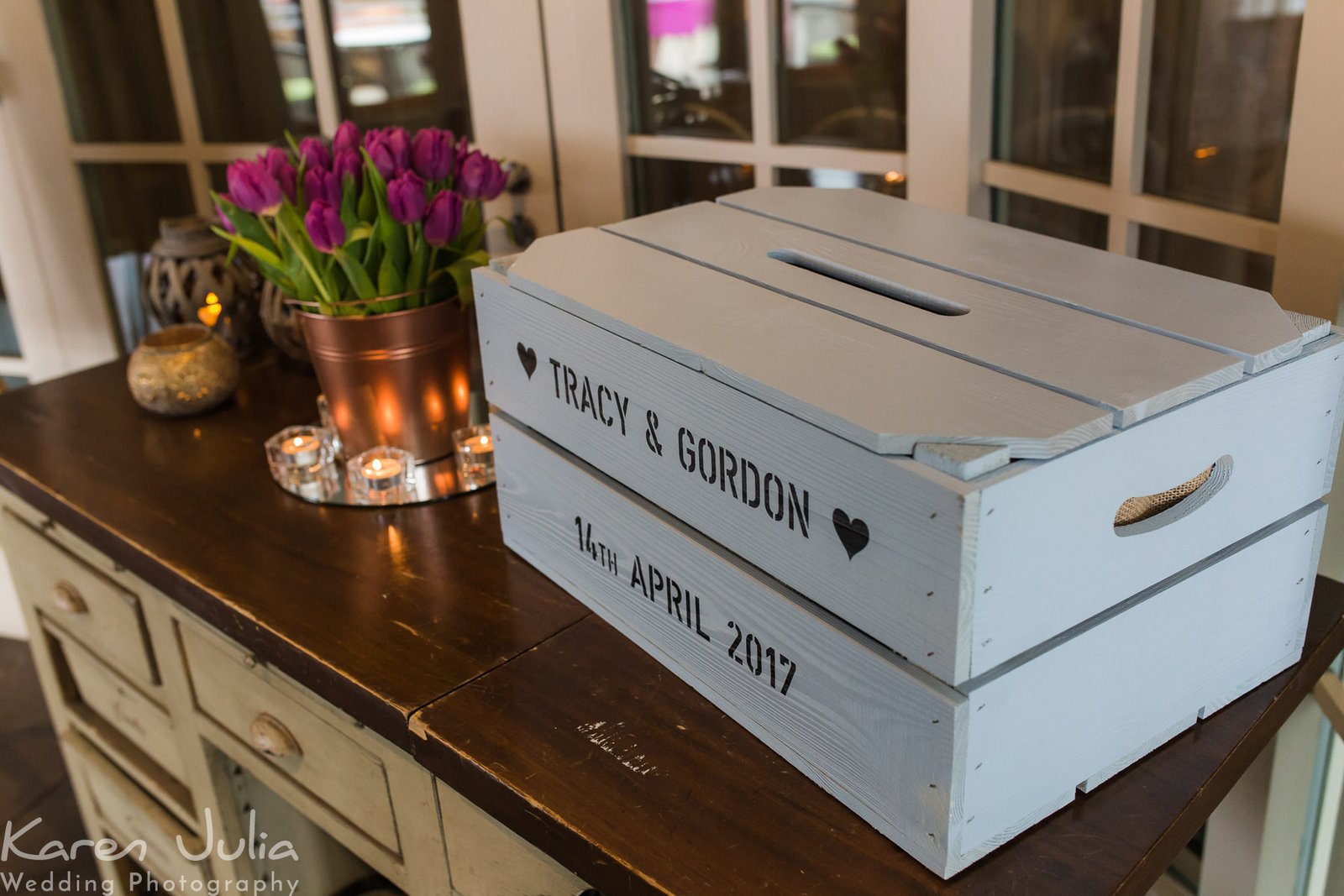 The Wedding Ceremony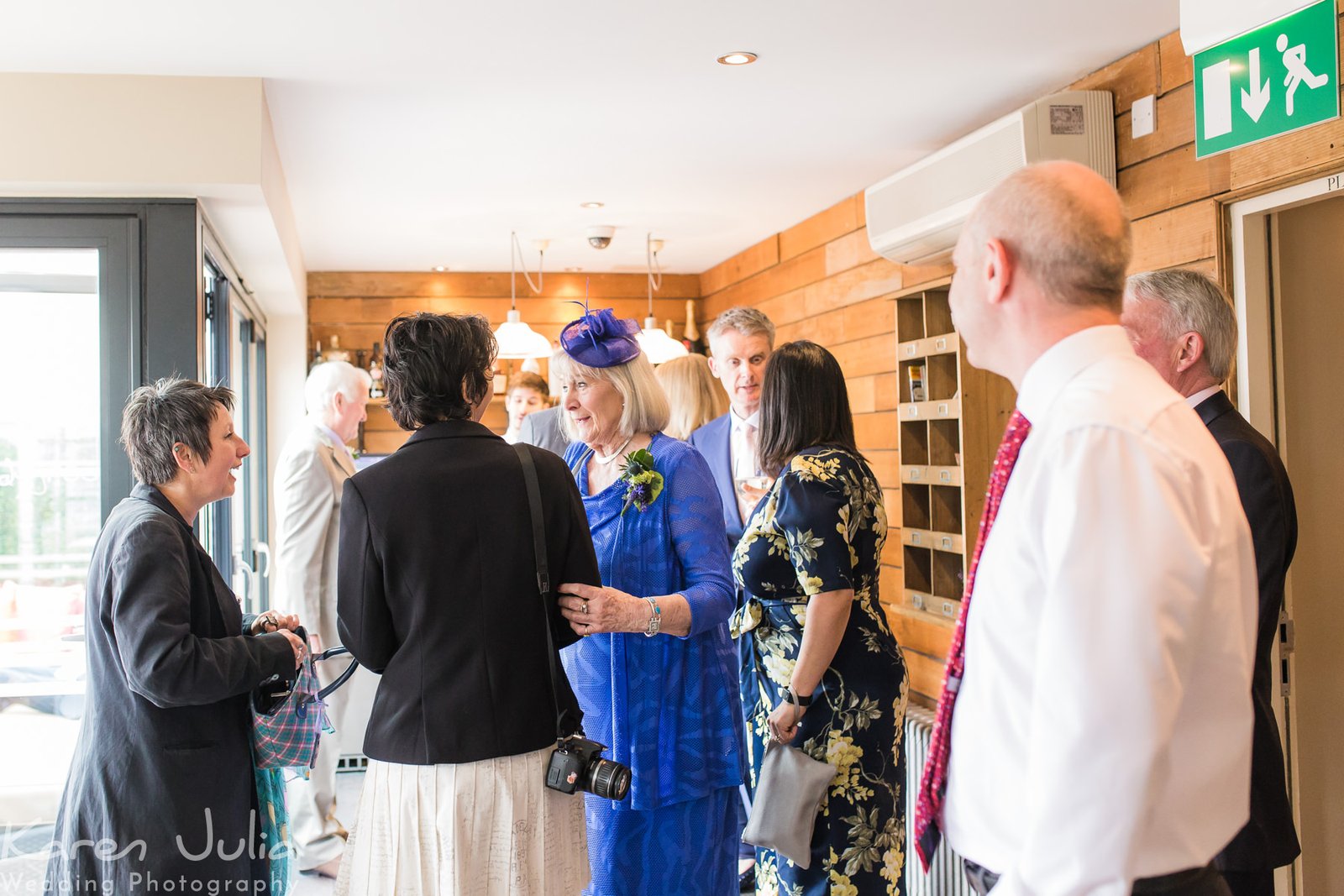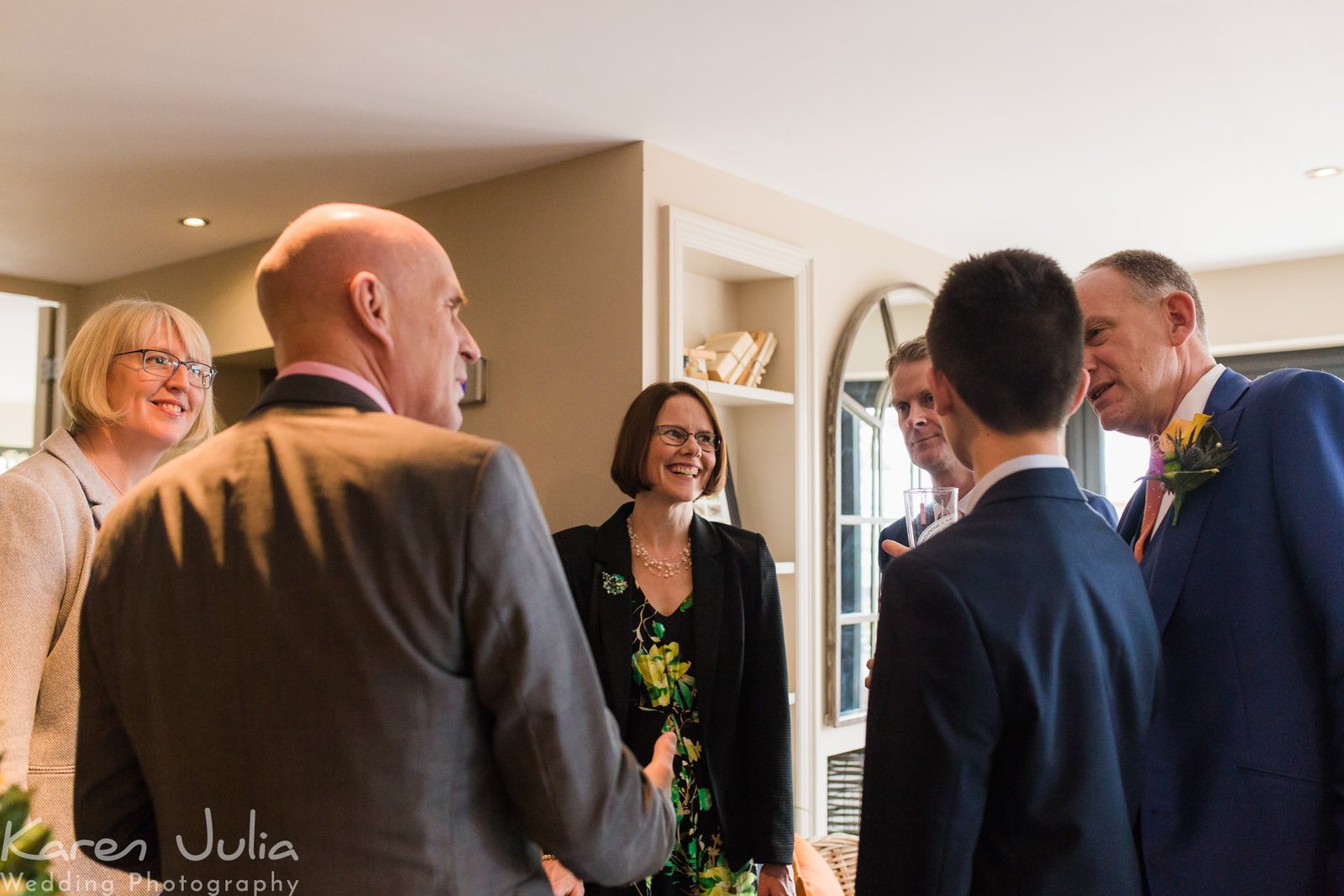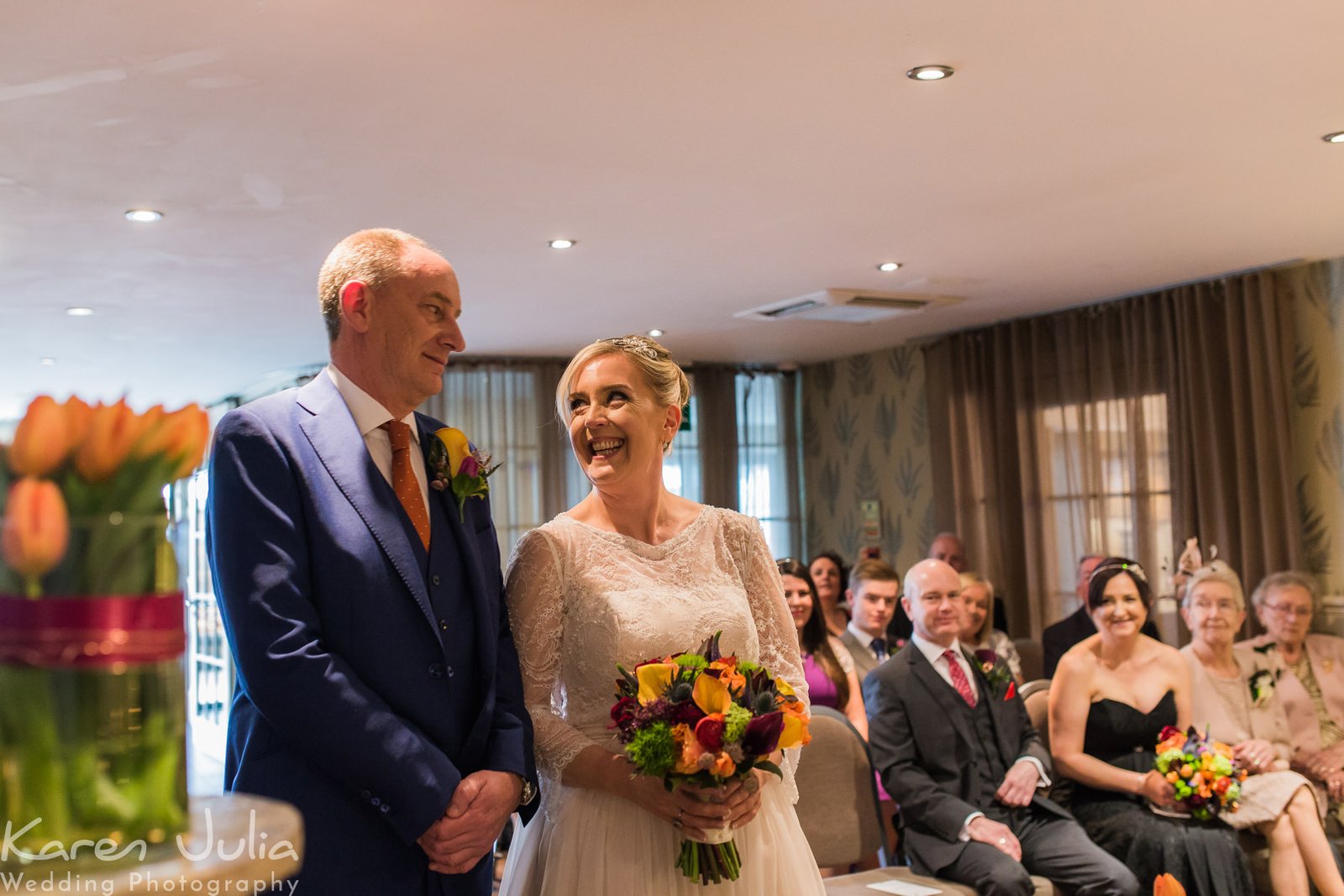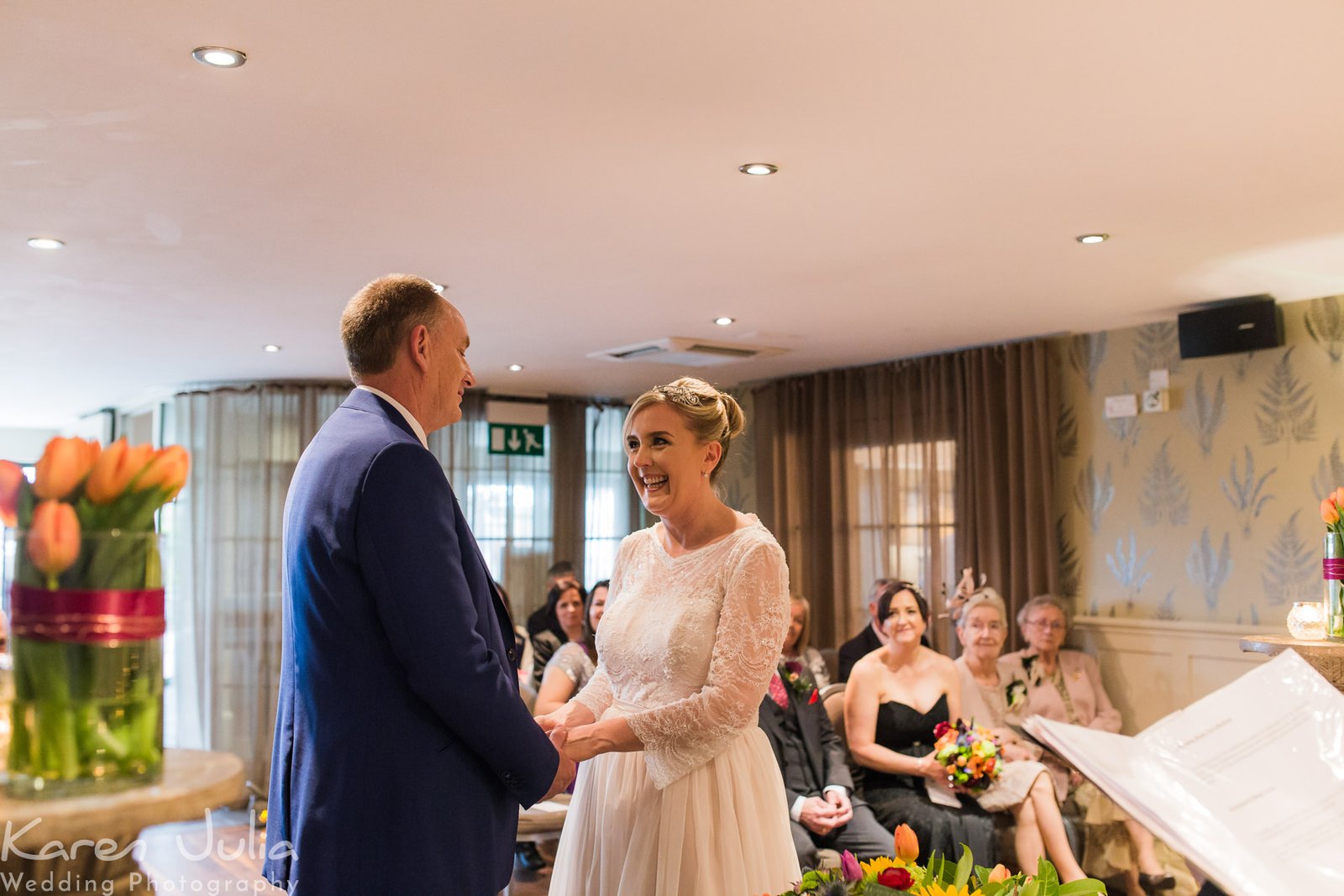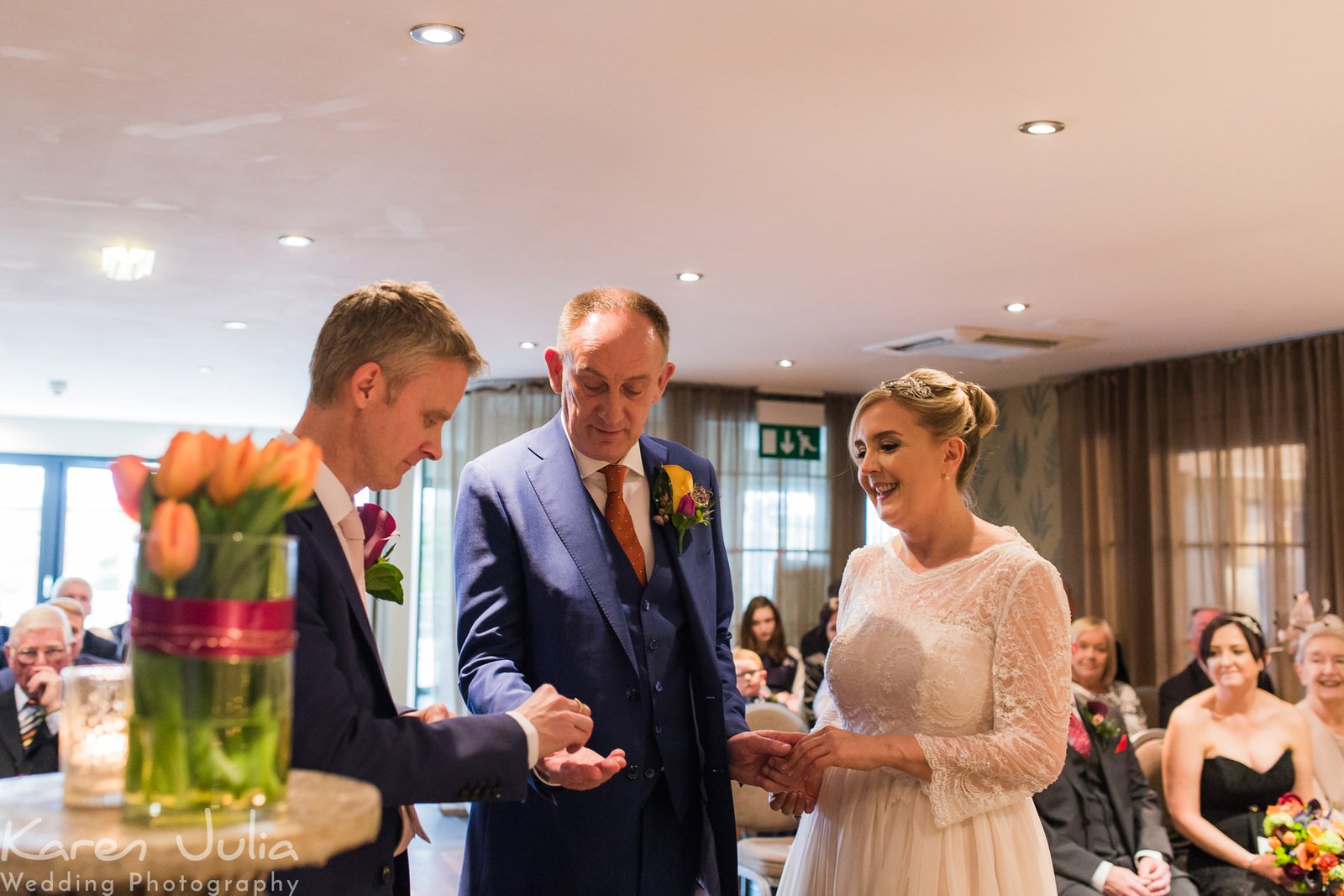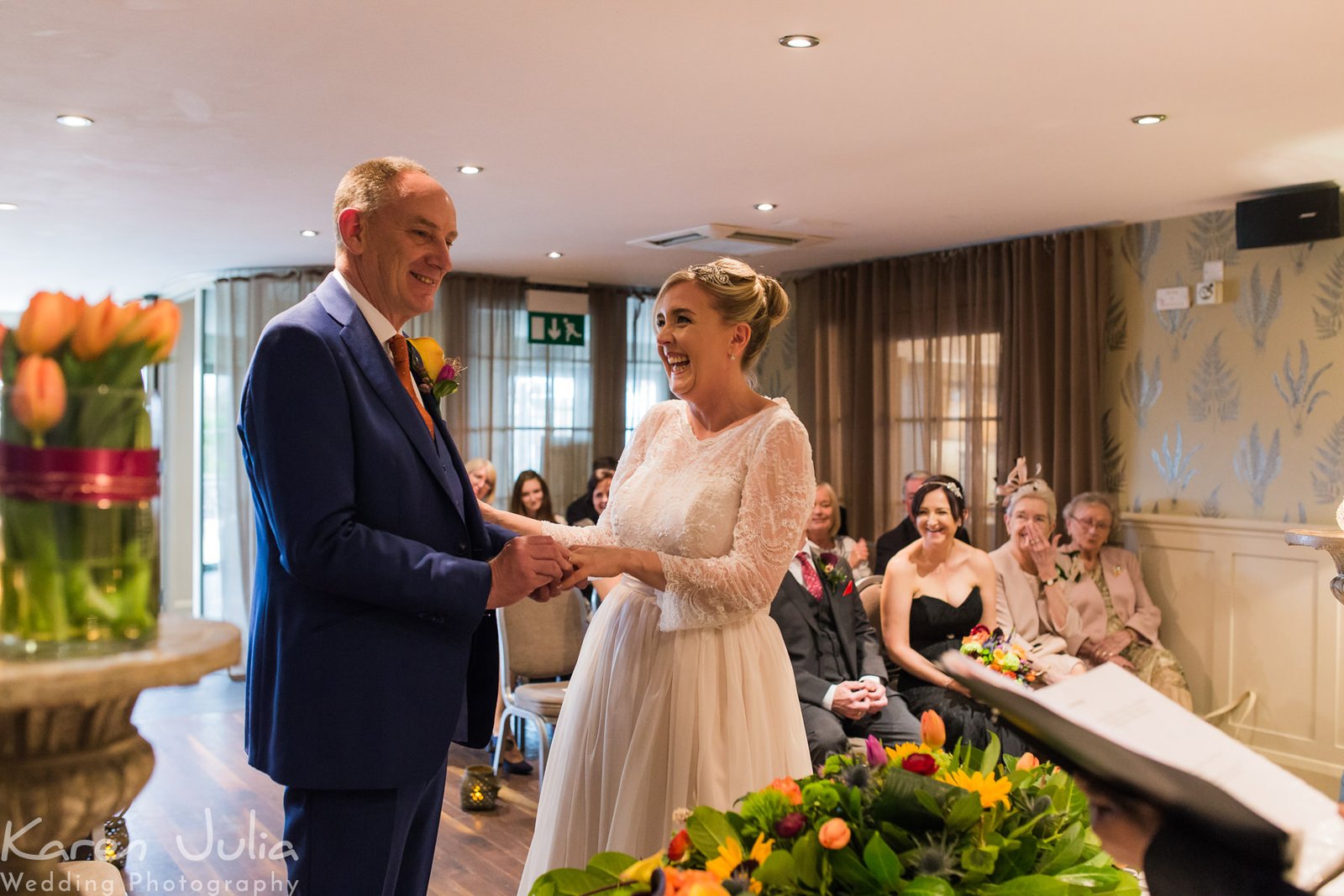 Rooftop Drinks Reception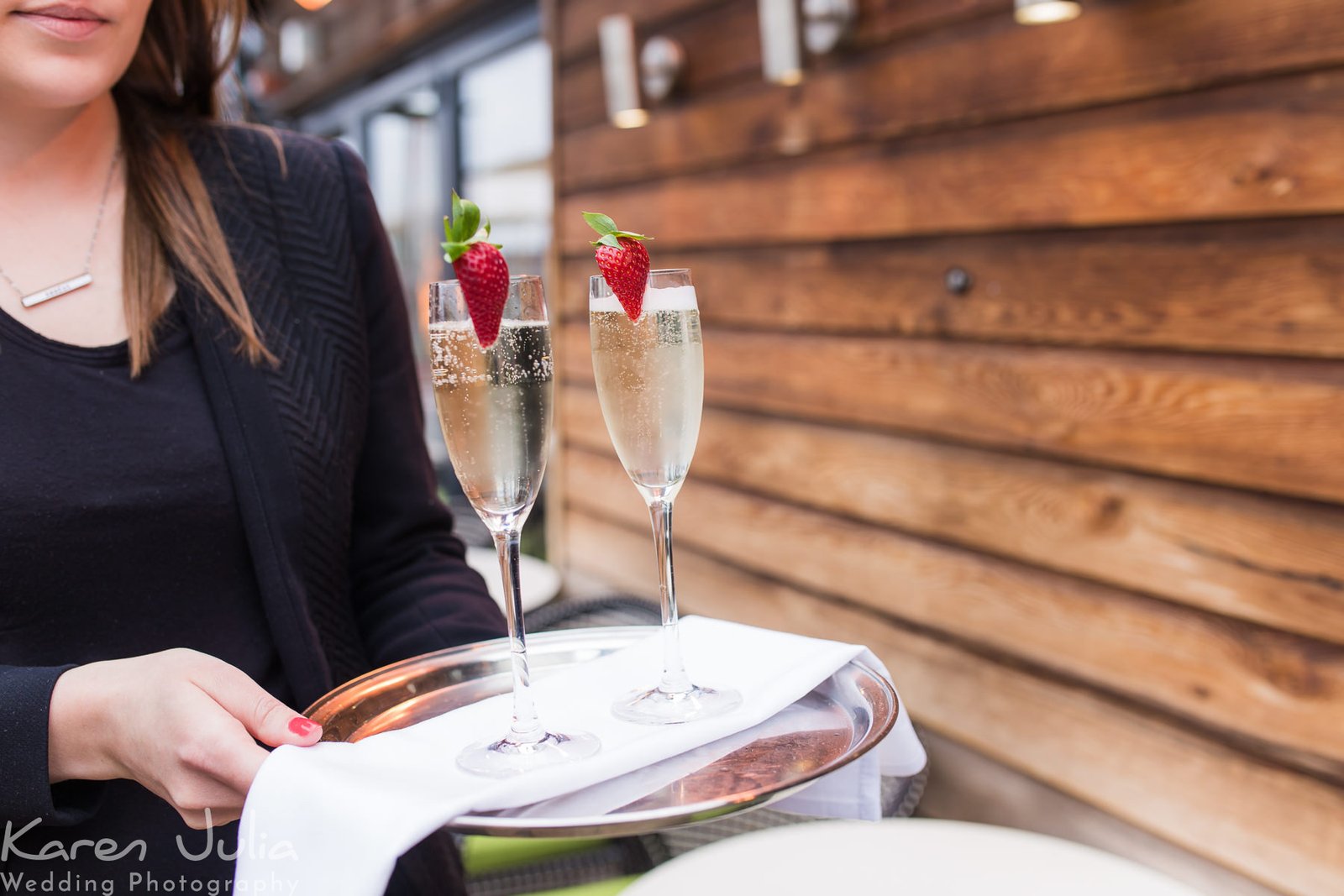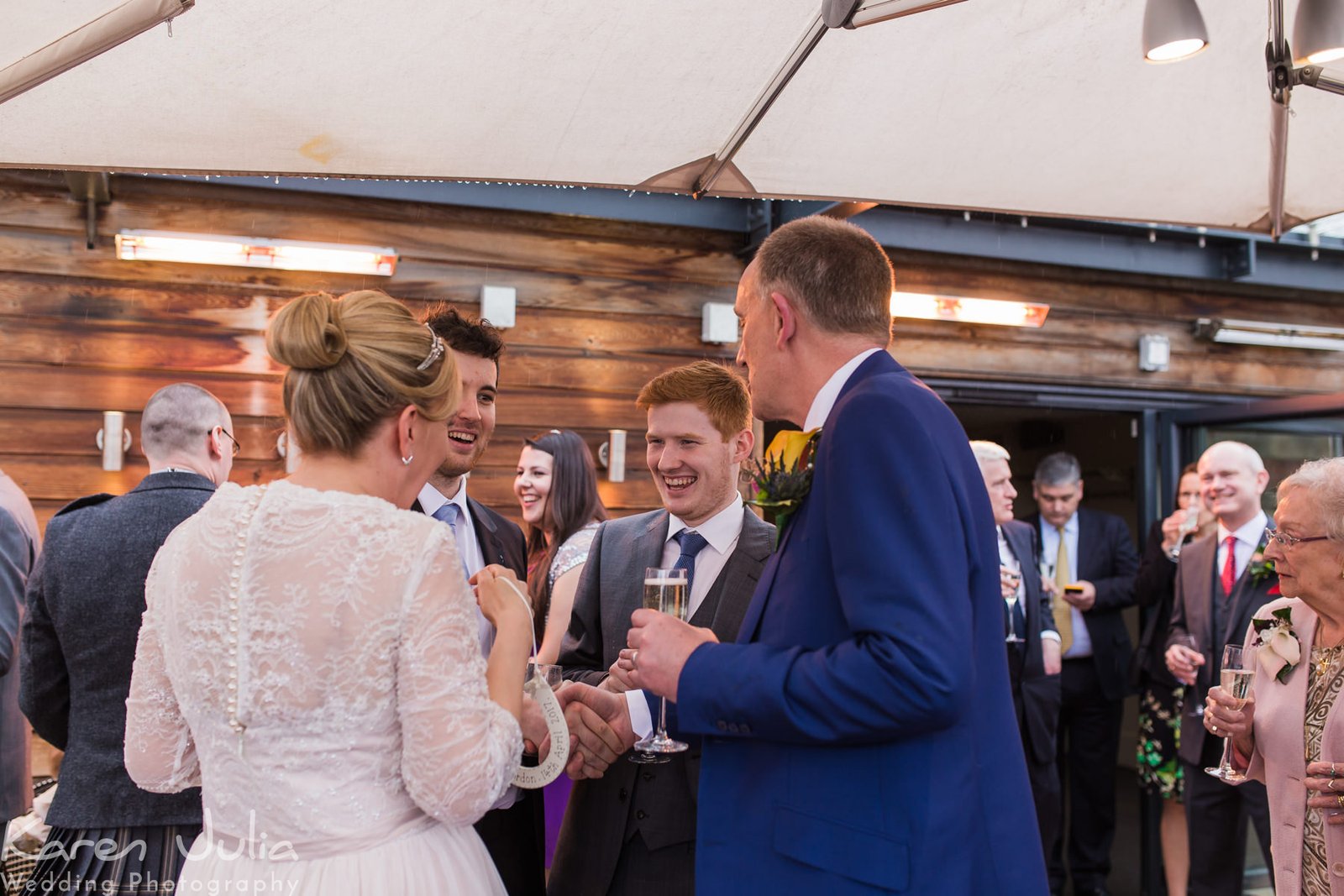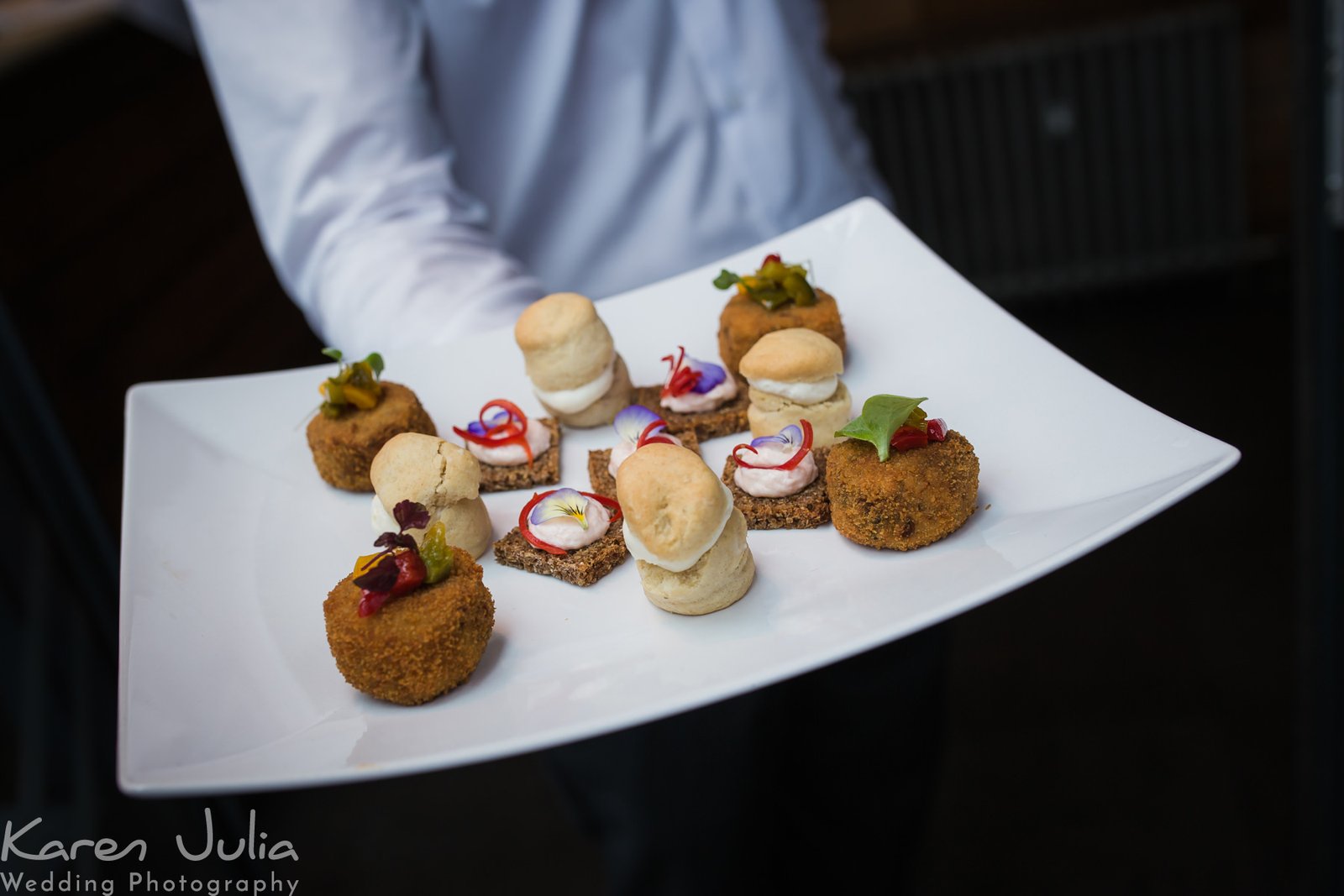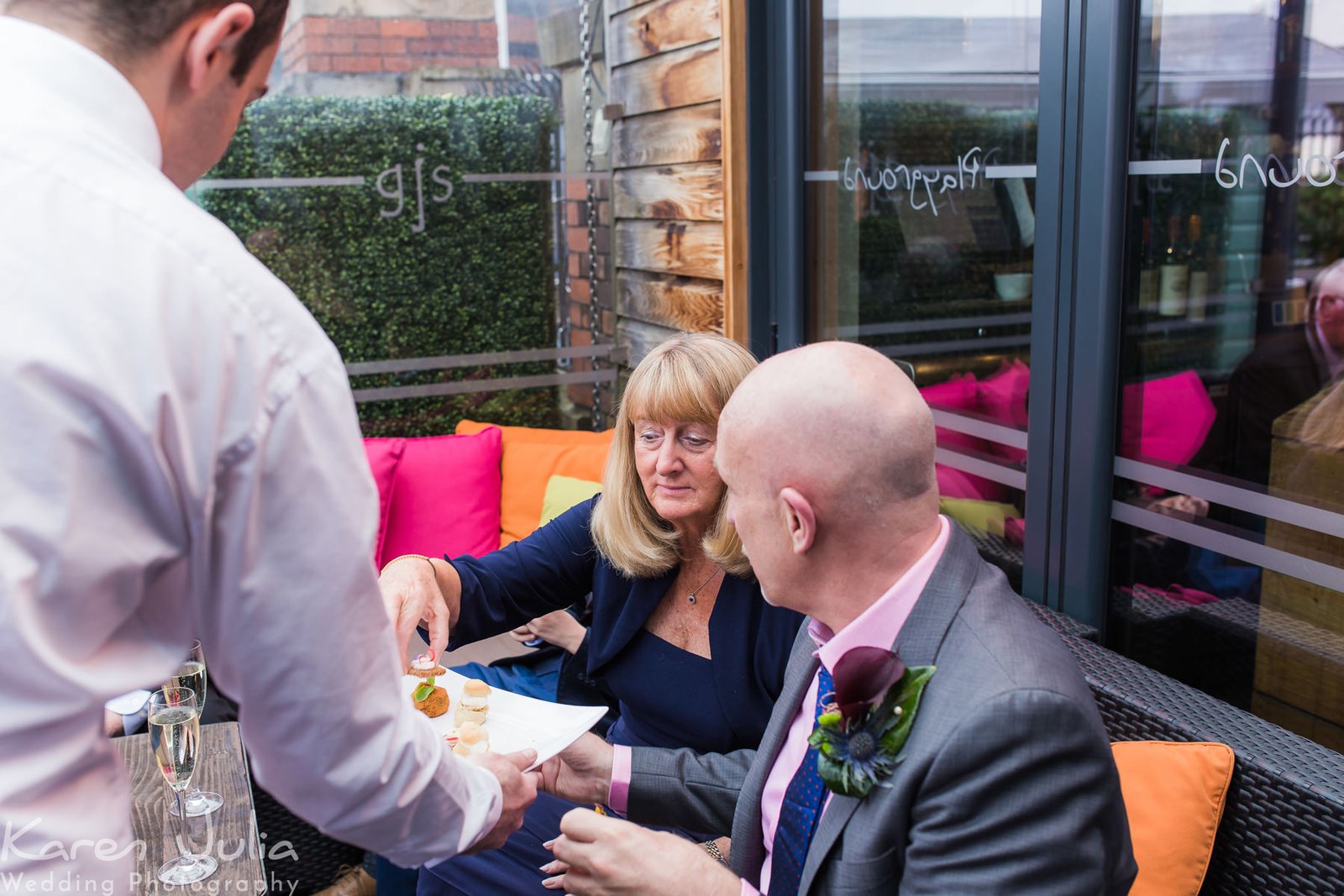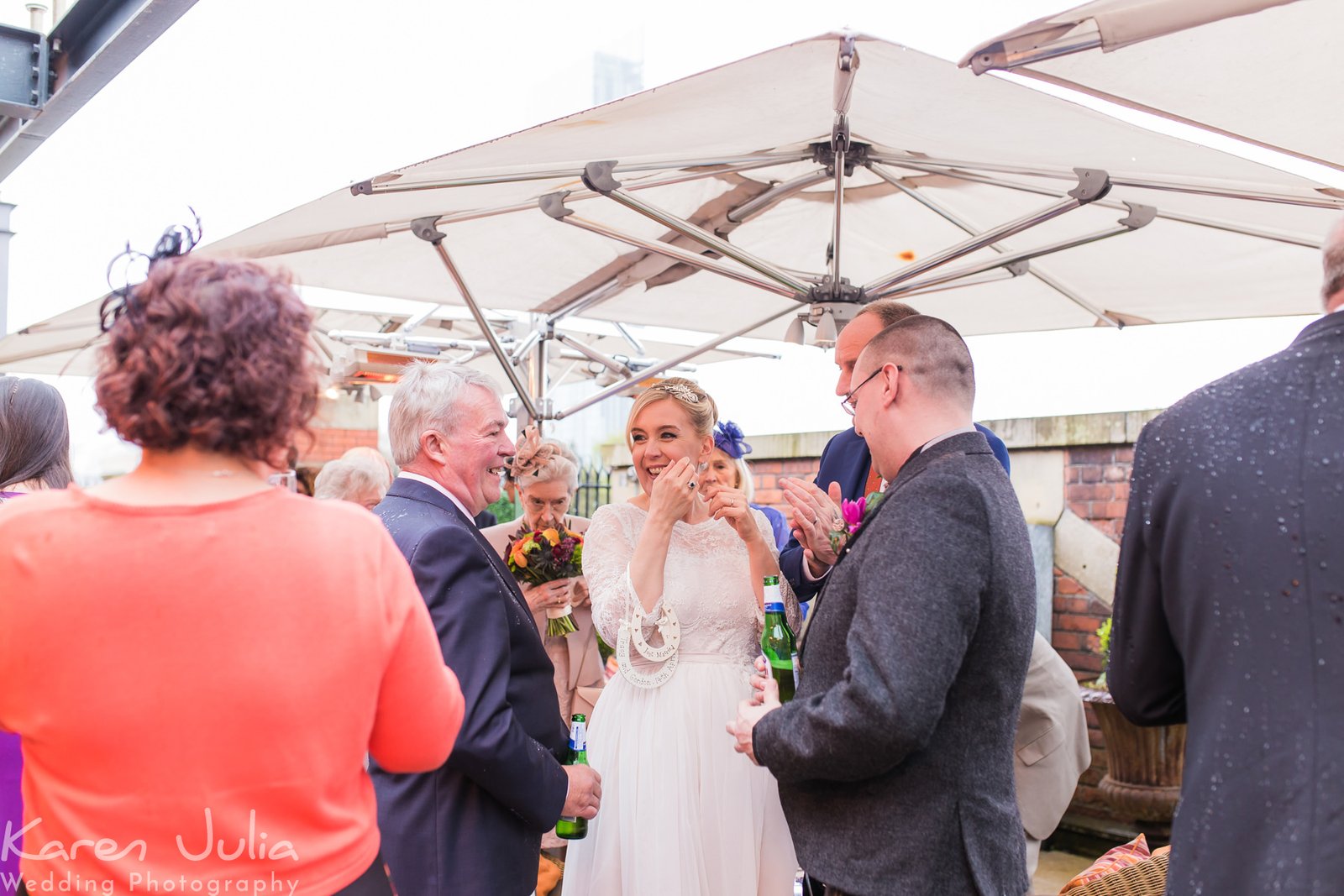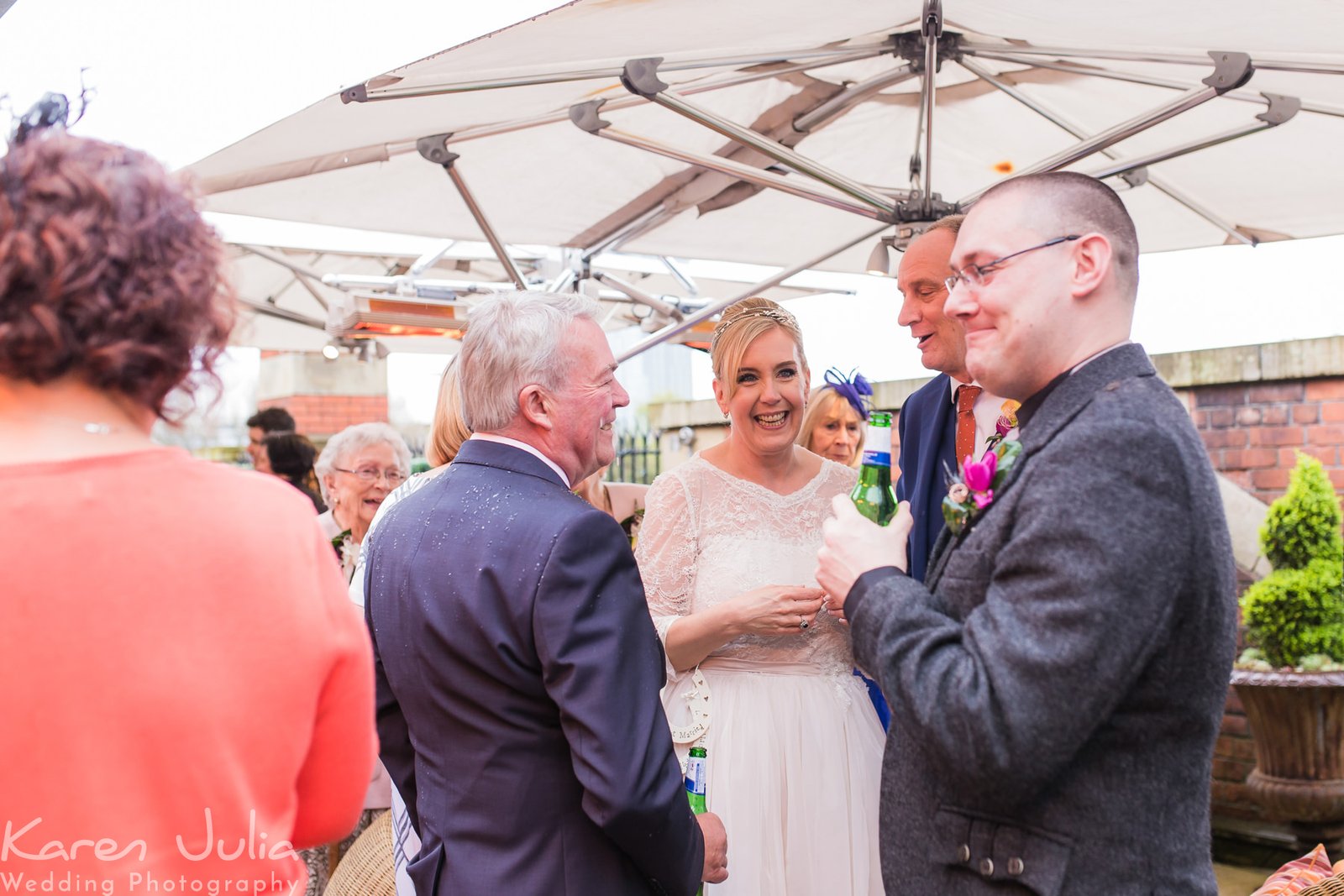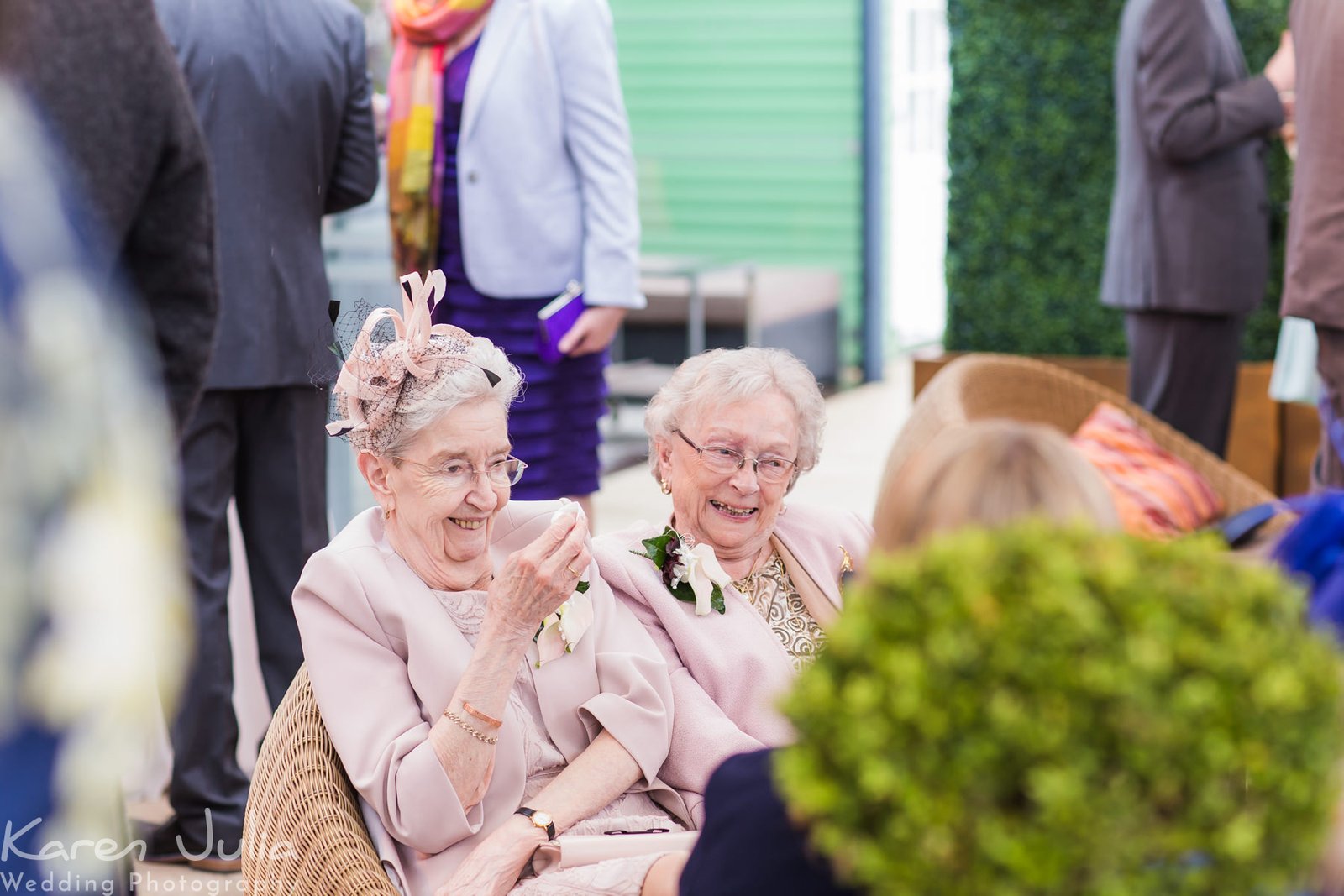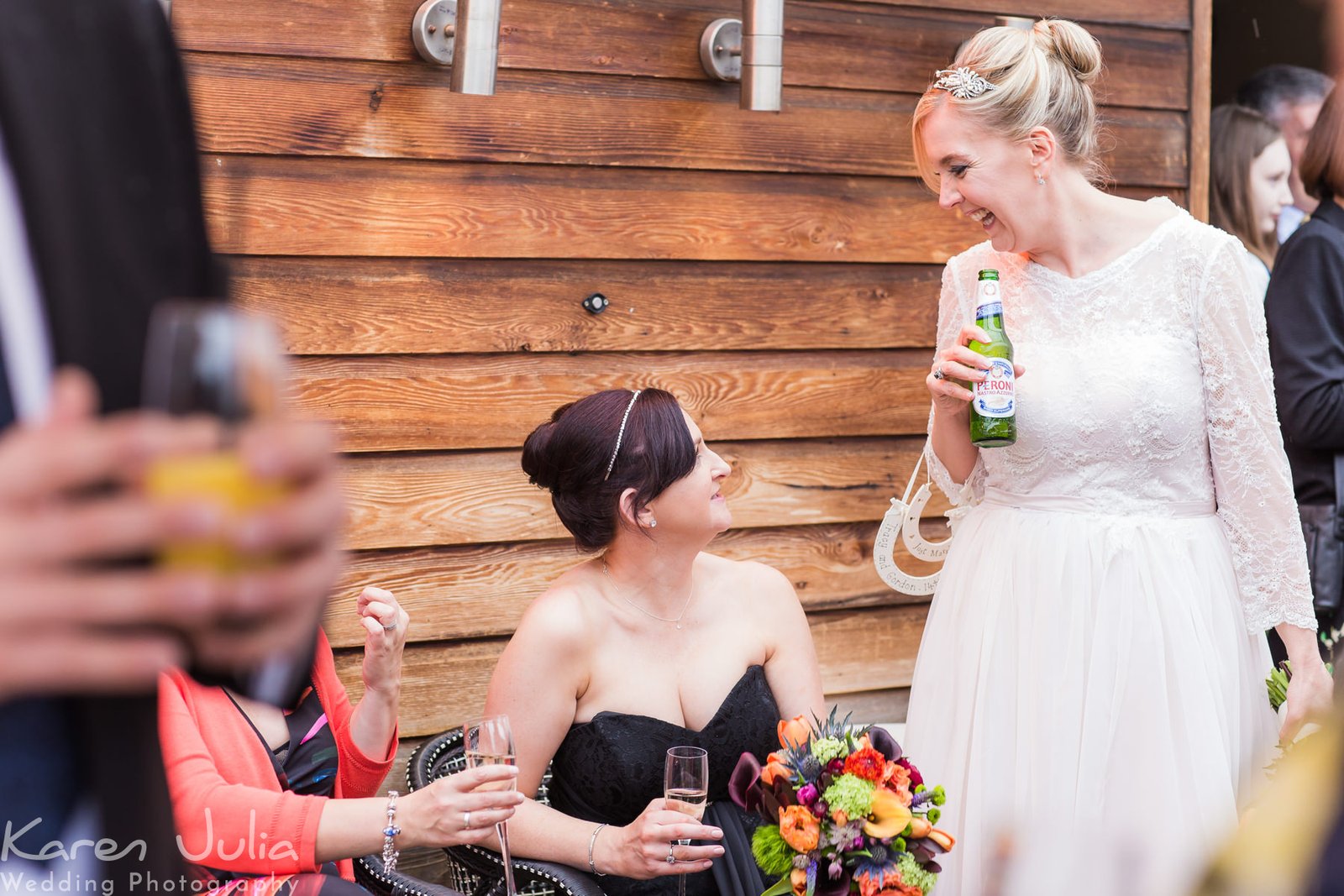 Bride & Groom Portraits
The rain was fairly heavy, and it had been raining a while so we decided to use the interior space for couple portraits. There are loads of nooks and crannies in Great John Street Hotel we could have used, but I love the stairs. Basked in natural light from the double height windows, it was a great spot for a quick couple portrait.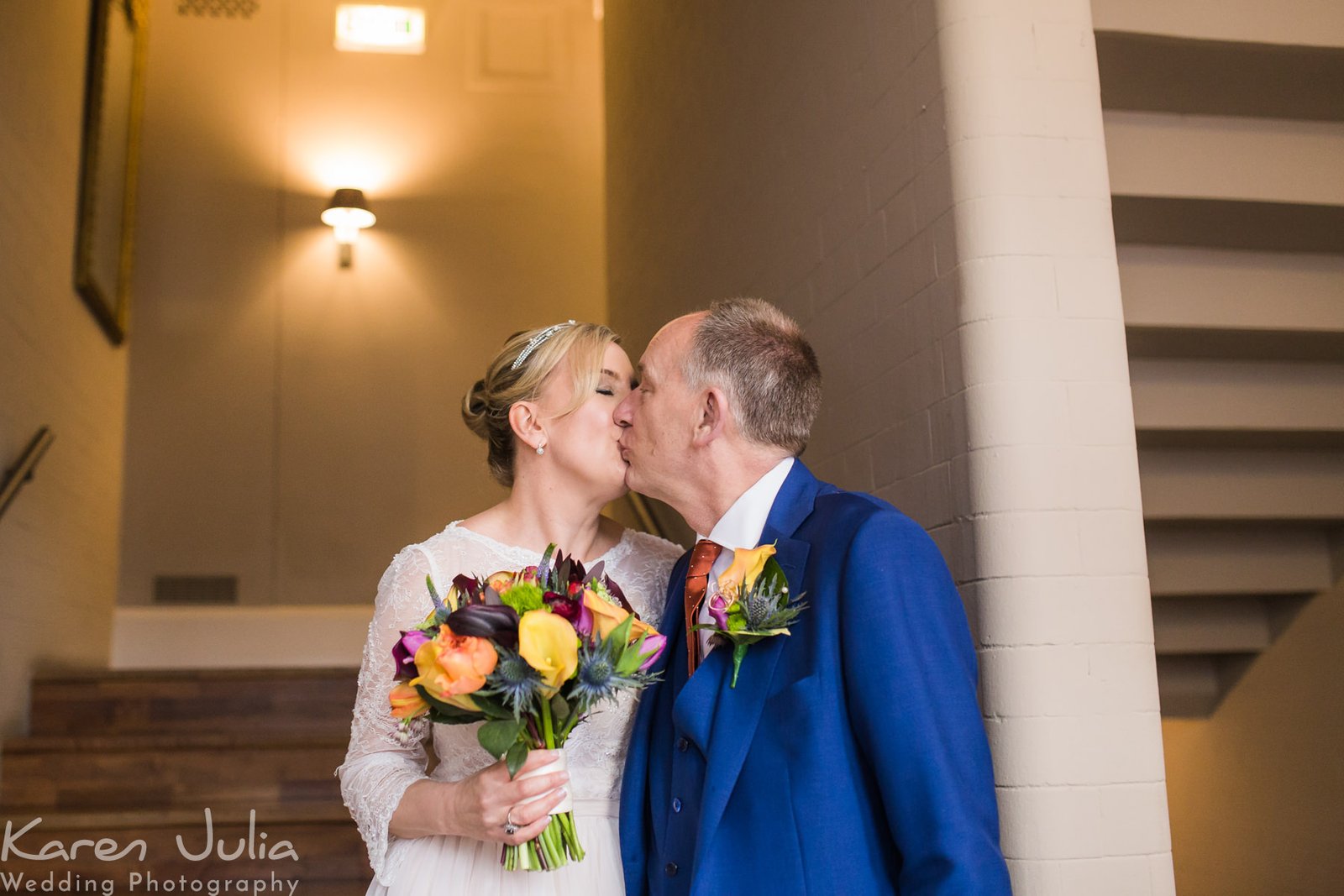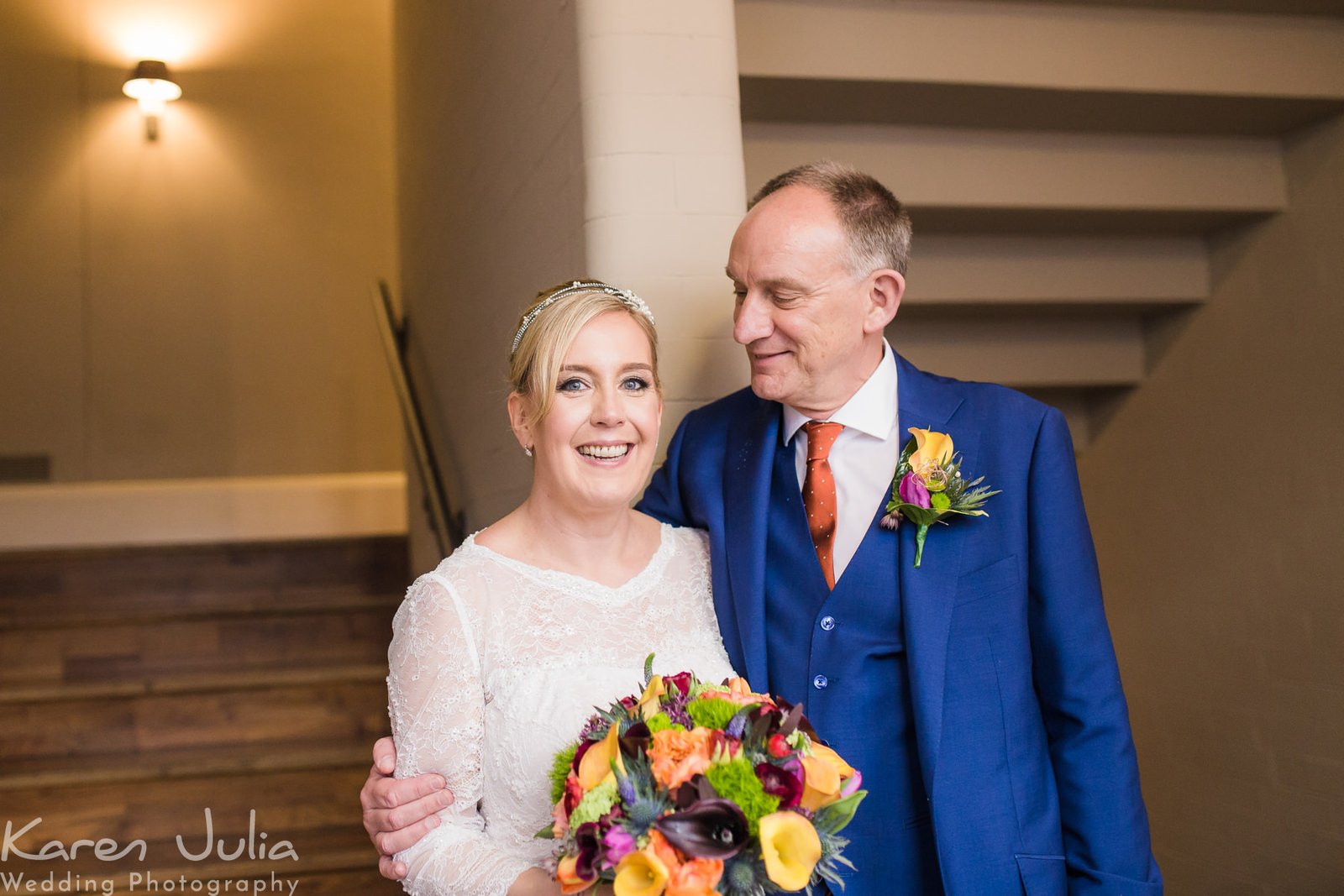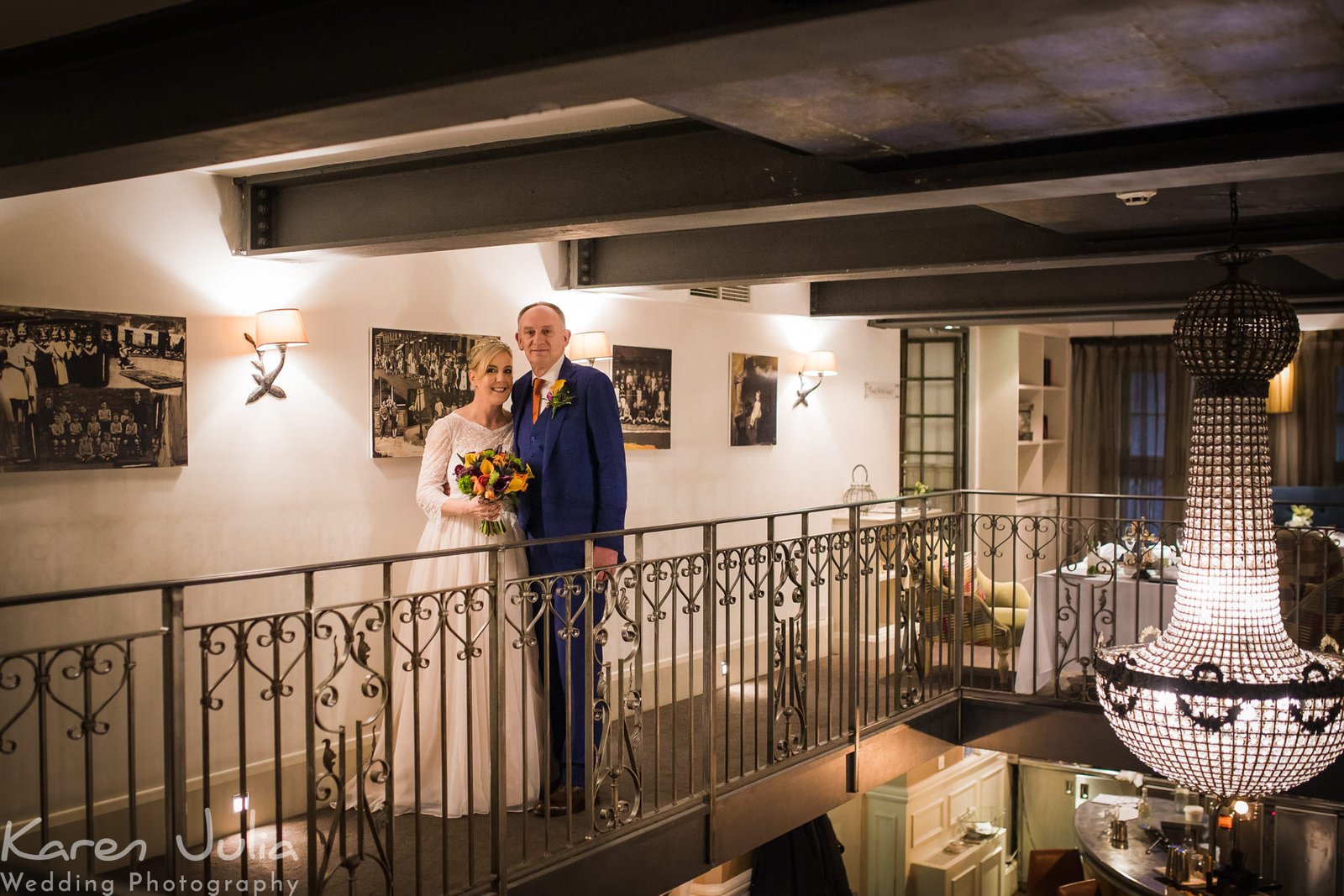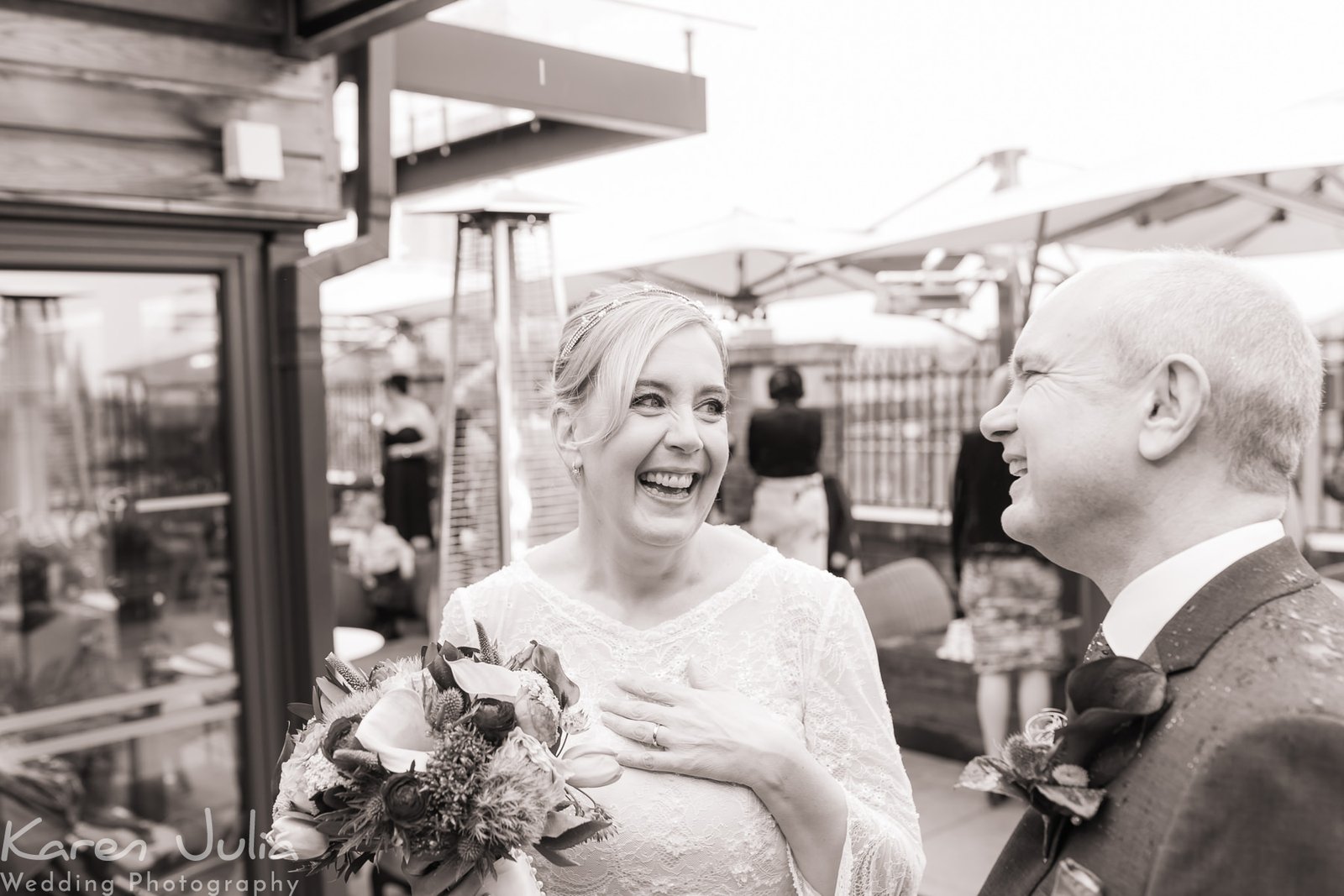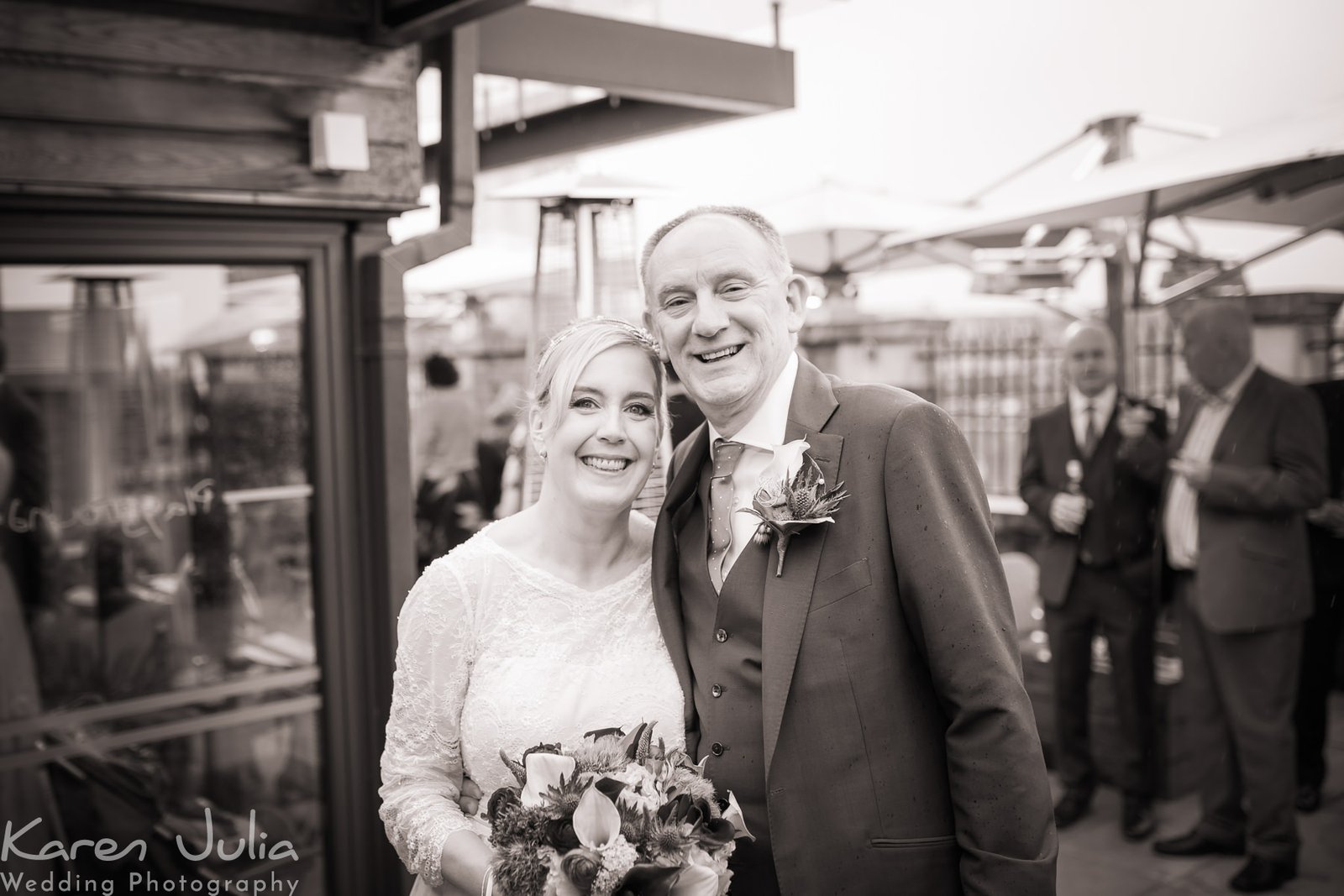 Wedding Breakfast Speeches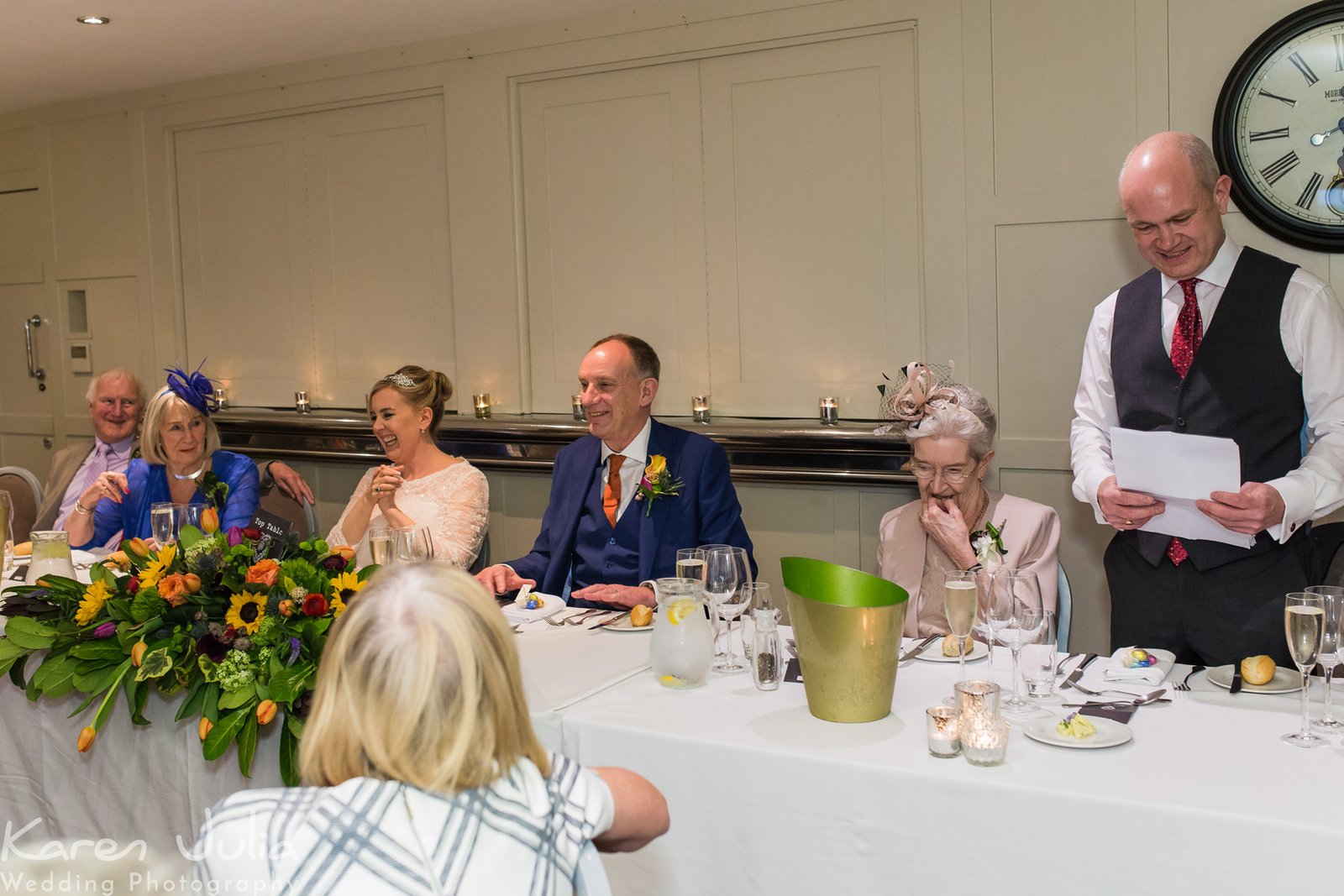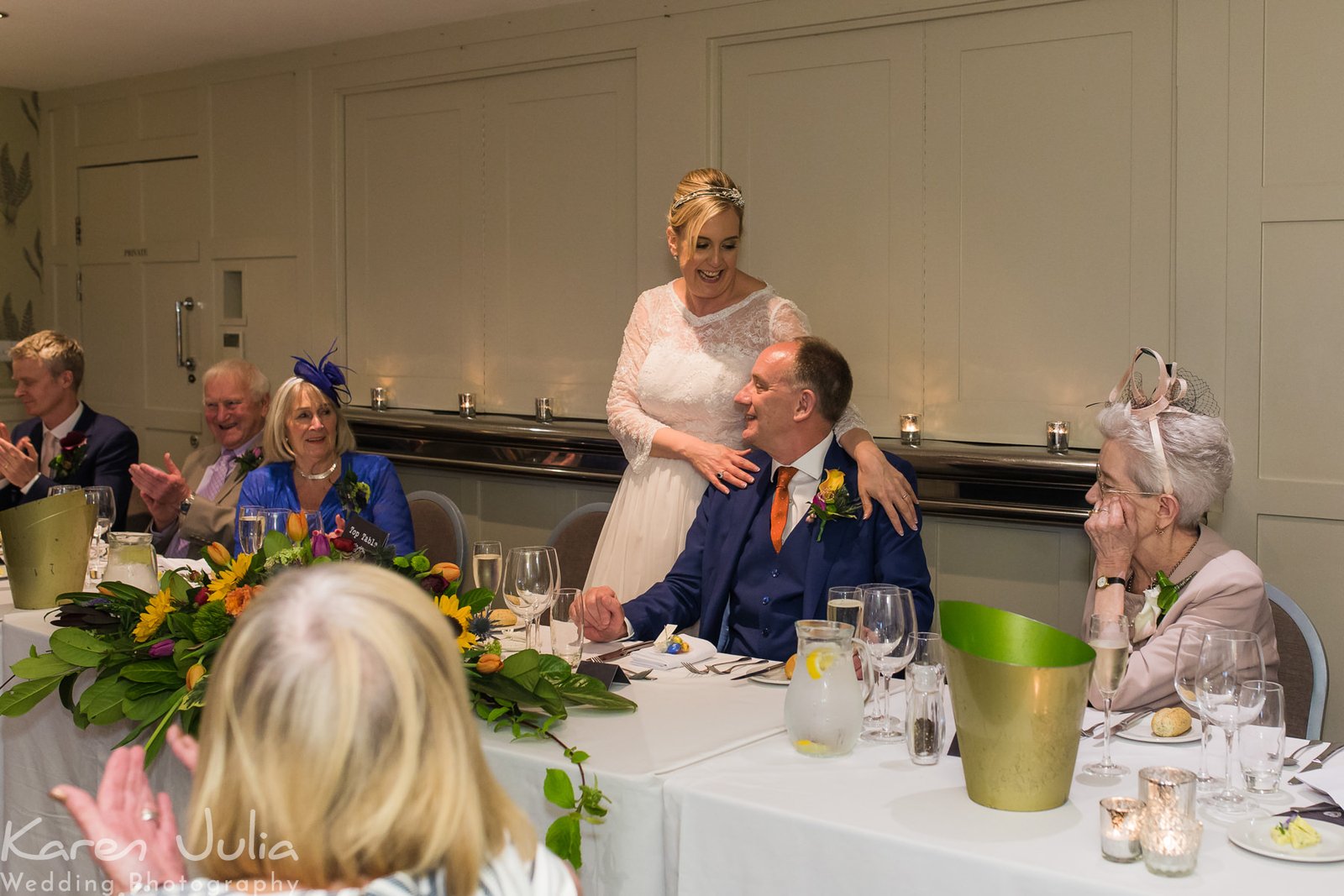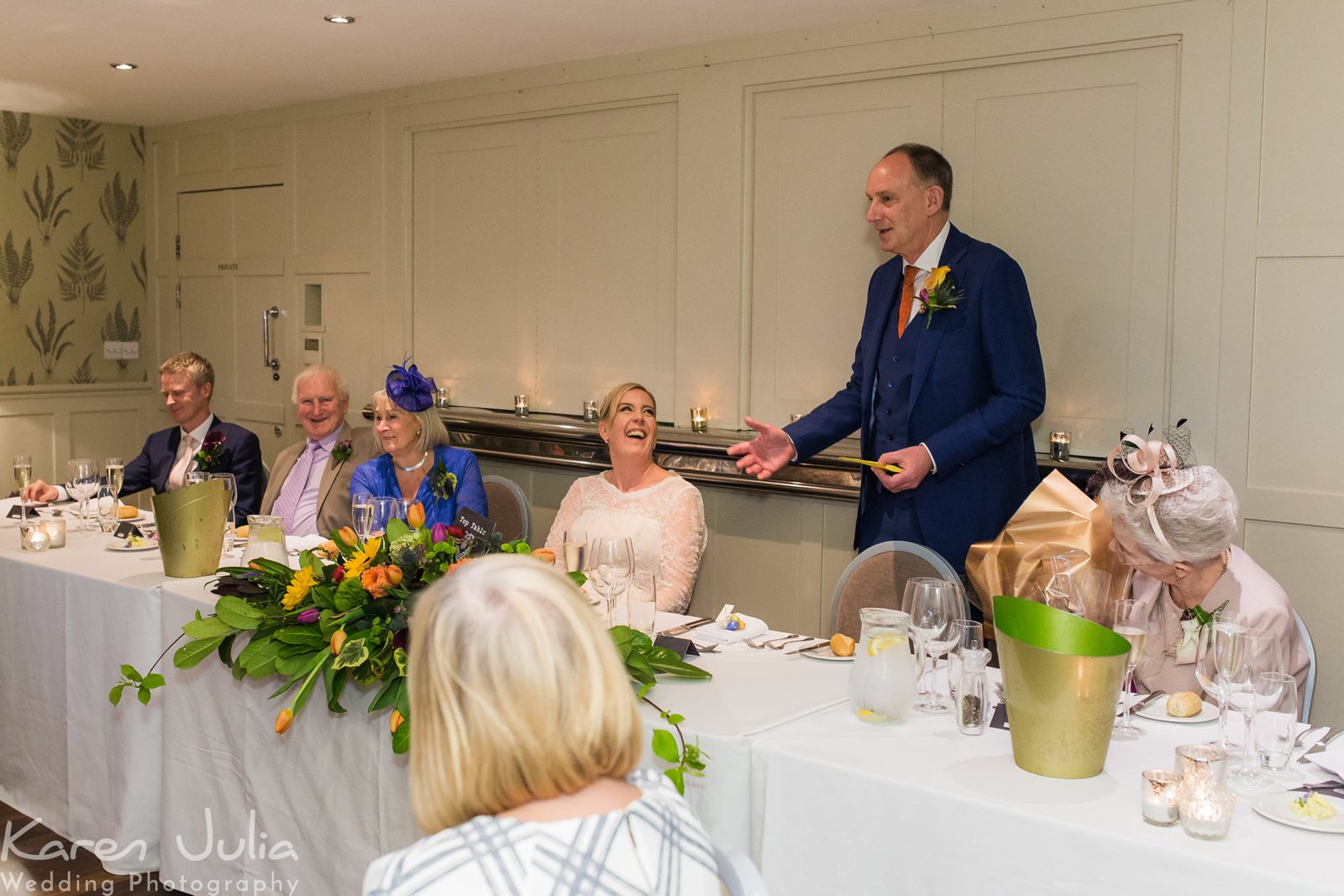 Check out the other weddings I've photographed at this venue on my Great John Street Hotel Weddings portfolio page.