A blue and yellow themed rustic village hall wedding with ceremony at Reaseheath Hall and reception at Victory Hall, Mobberley complete with summer fete games.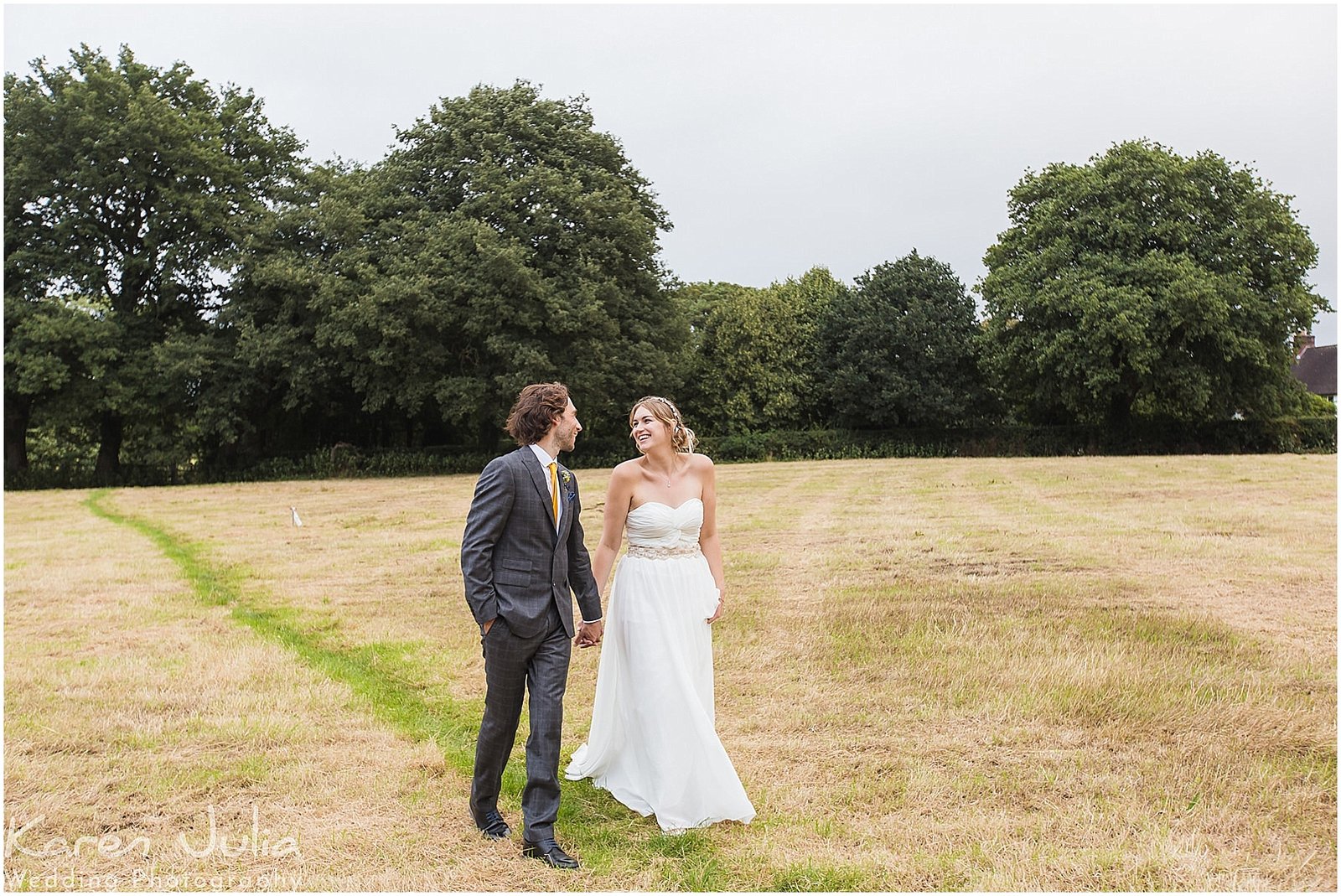 Sarah and Matt had booked the stunning Reaseheath Hall for their wedding ceremony, which they were really lucky to get as Reaseheath Hall only holds a few weddings per year as event licences are limited. The ceremony room has some huge double height stained glass windows complemented with lots of ornamental details; it's a grand space, and perfect for a wedding.
For the wedding reception, the couple were planning a summer fete theme at Mobberley Victory Hall. Guests were all arriving on a red double decker bus, and the reception was to feature village fete games, which made for some great photo opportunities.
This was the last shot of the evening…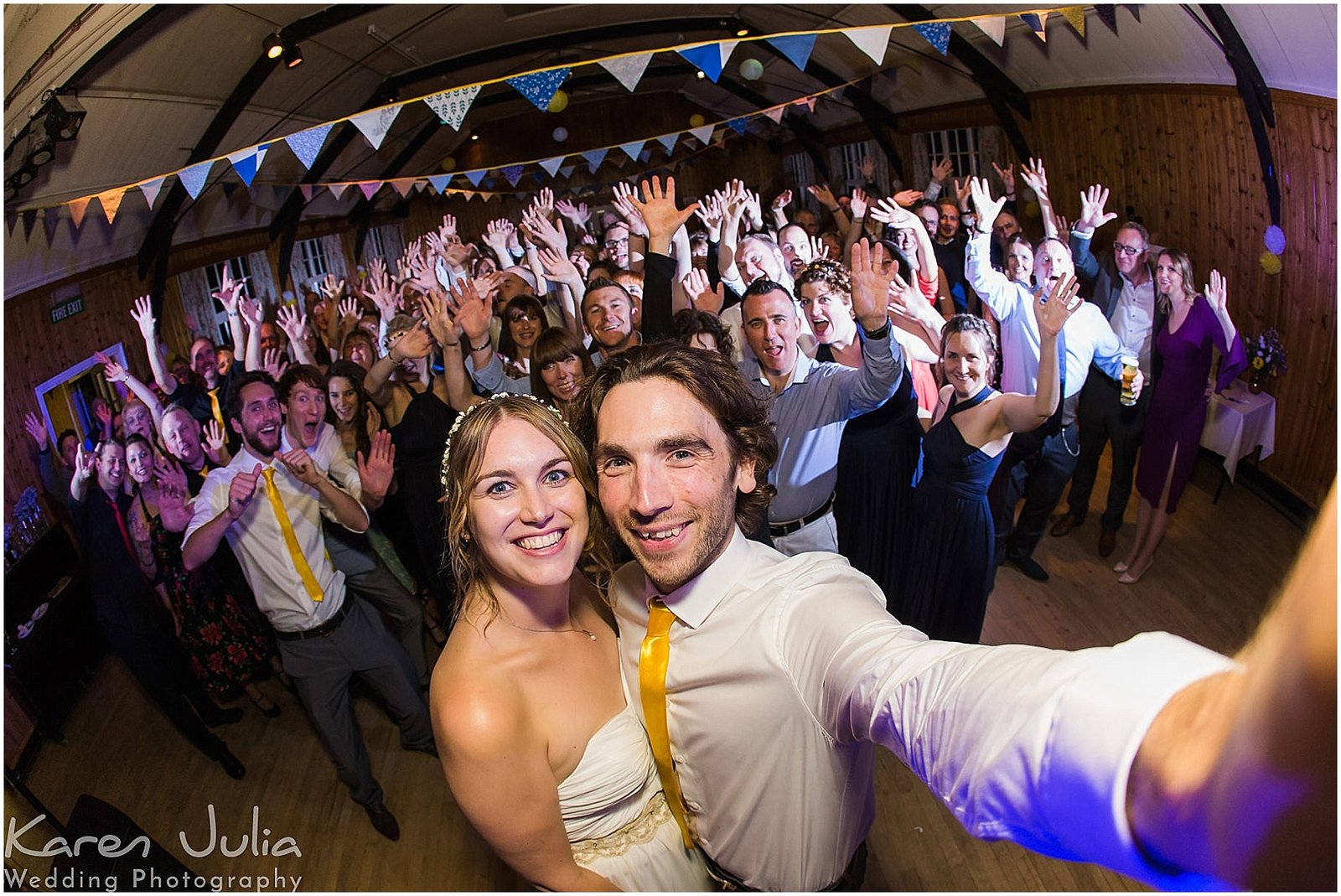 But lets go back to the start…
Reaseheath Hall Gallery
A grand setting for a wedding with beautiful architectural details and super friendly staff.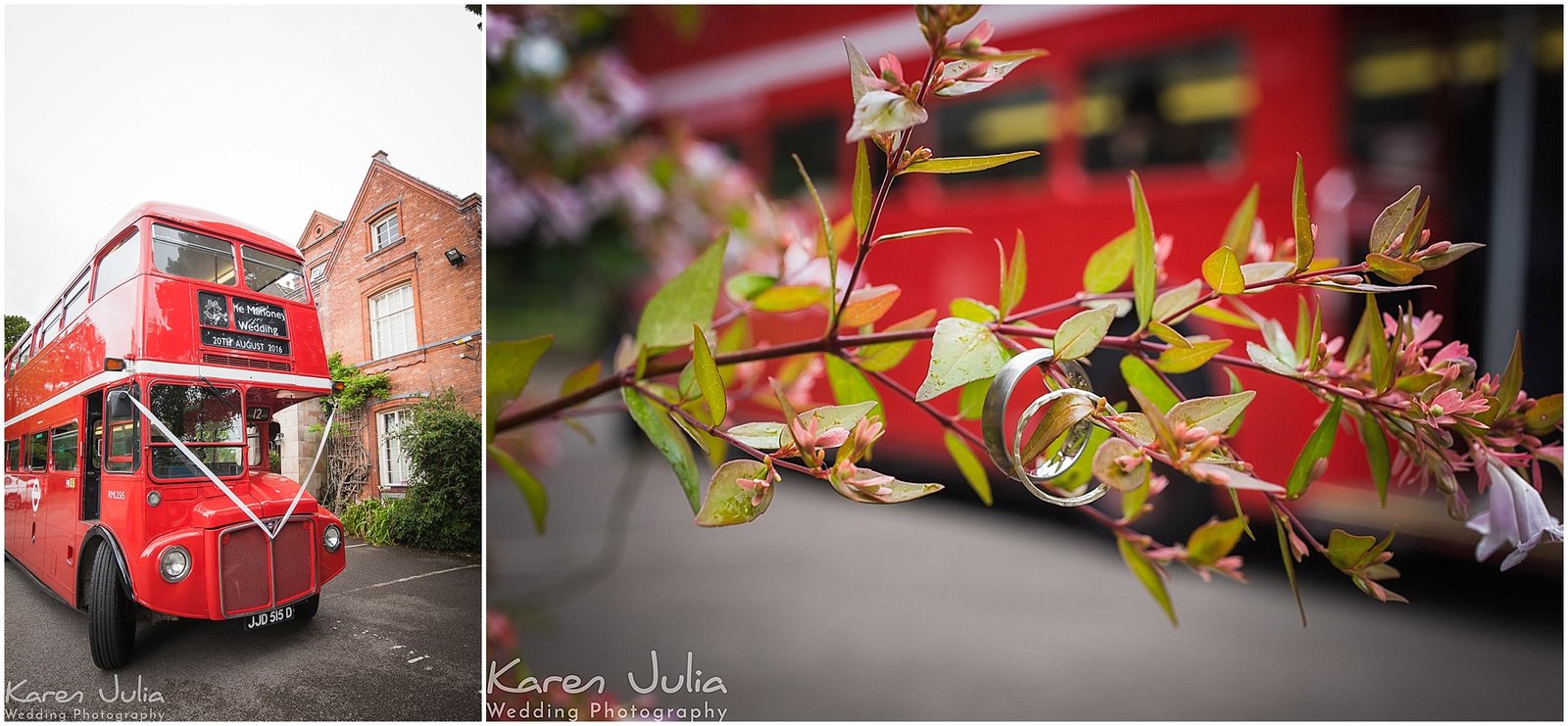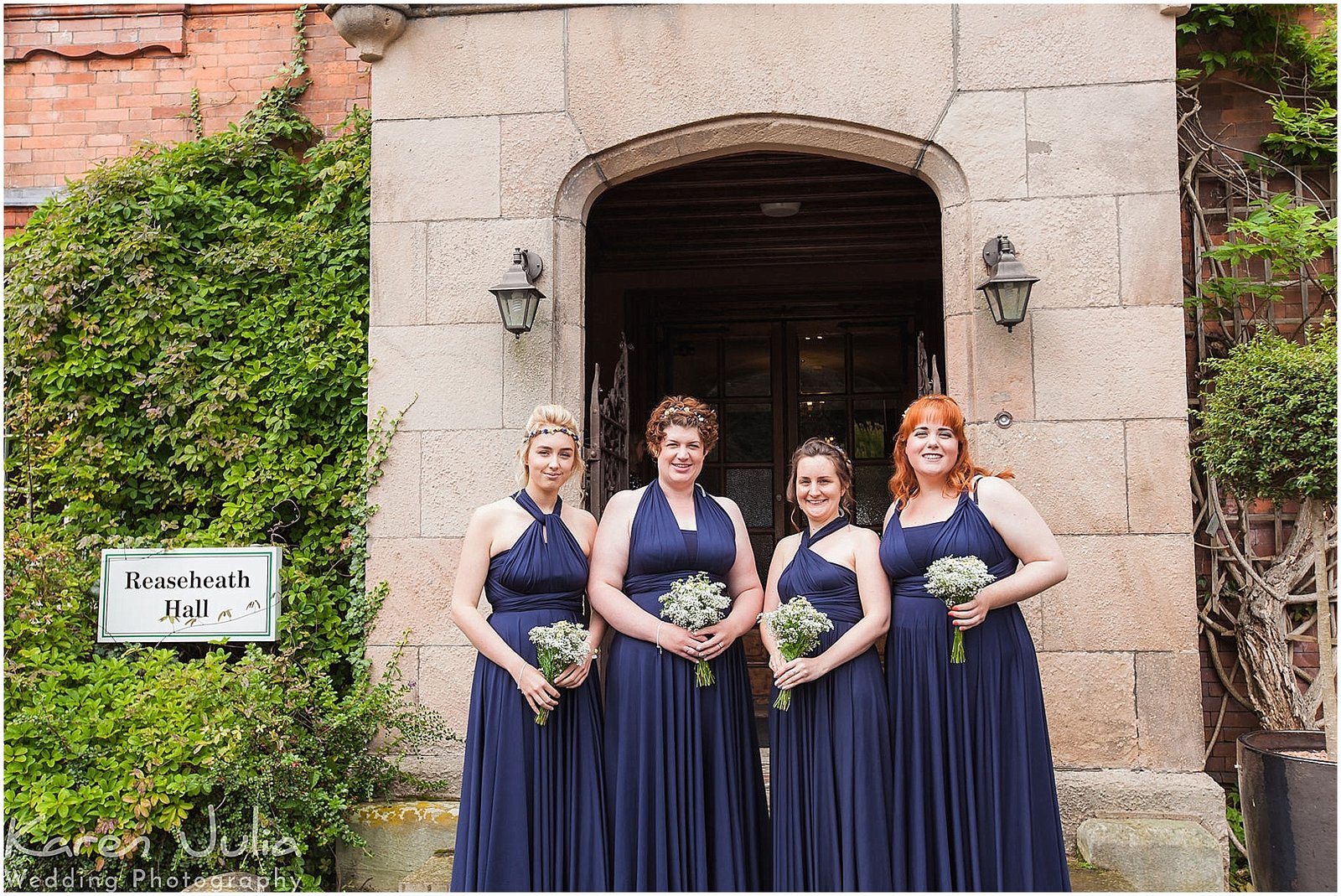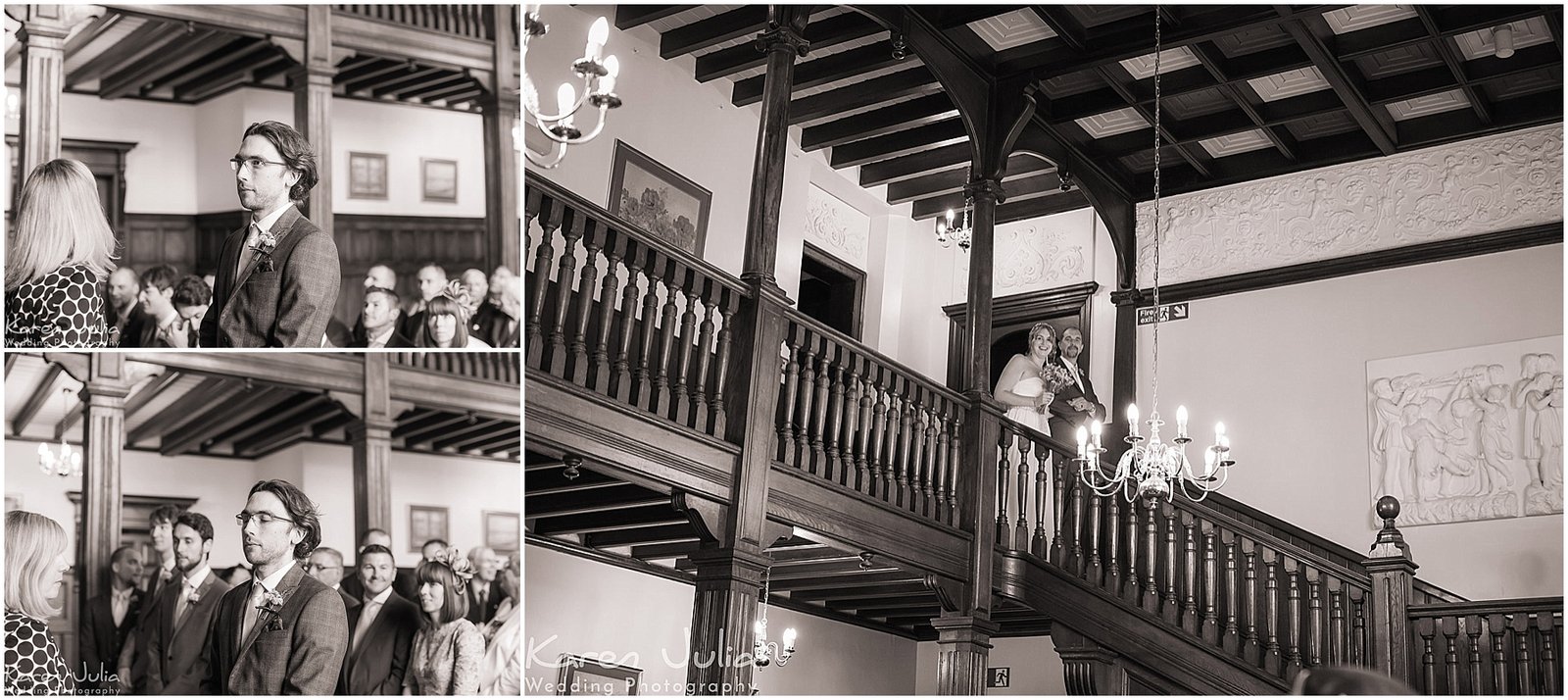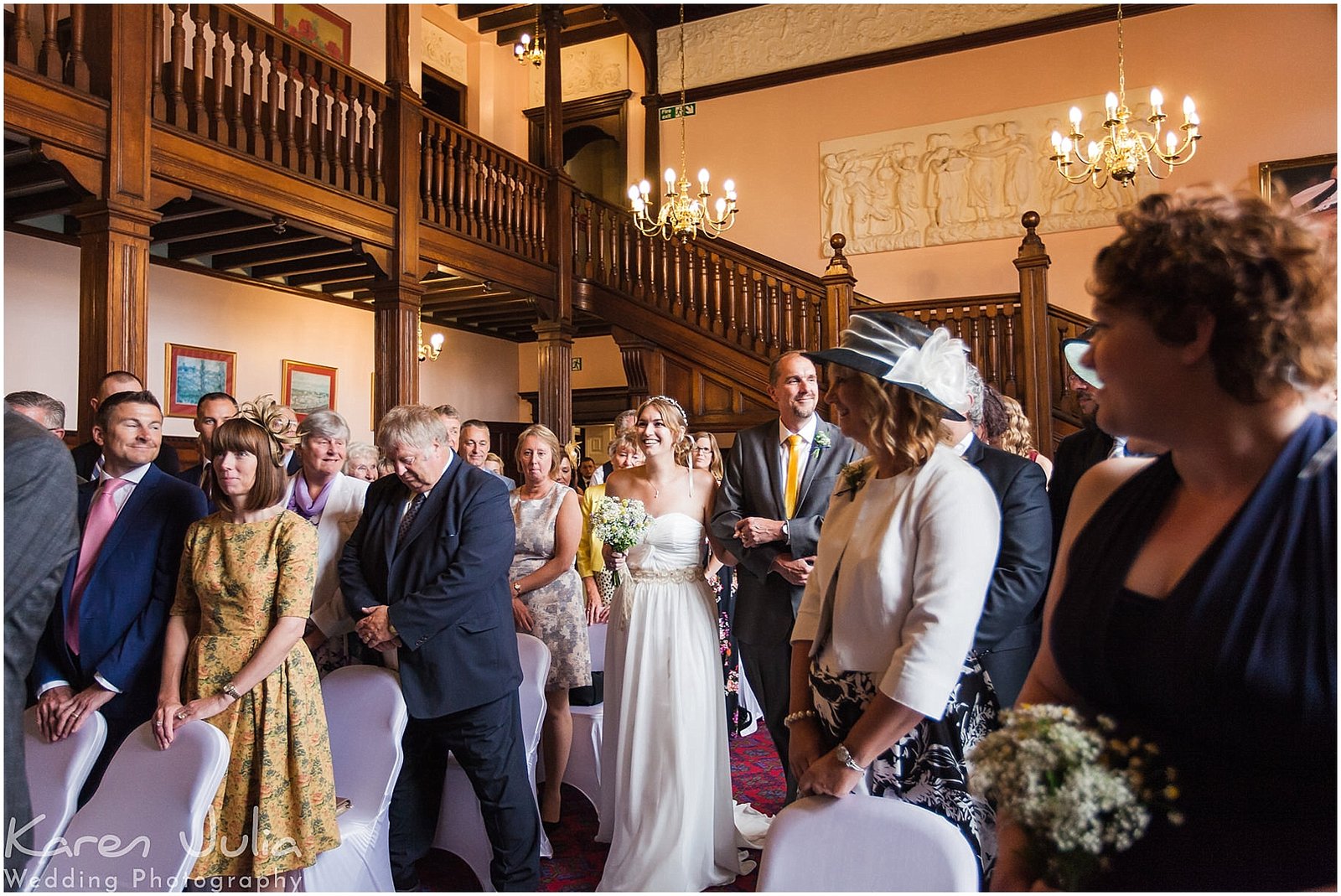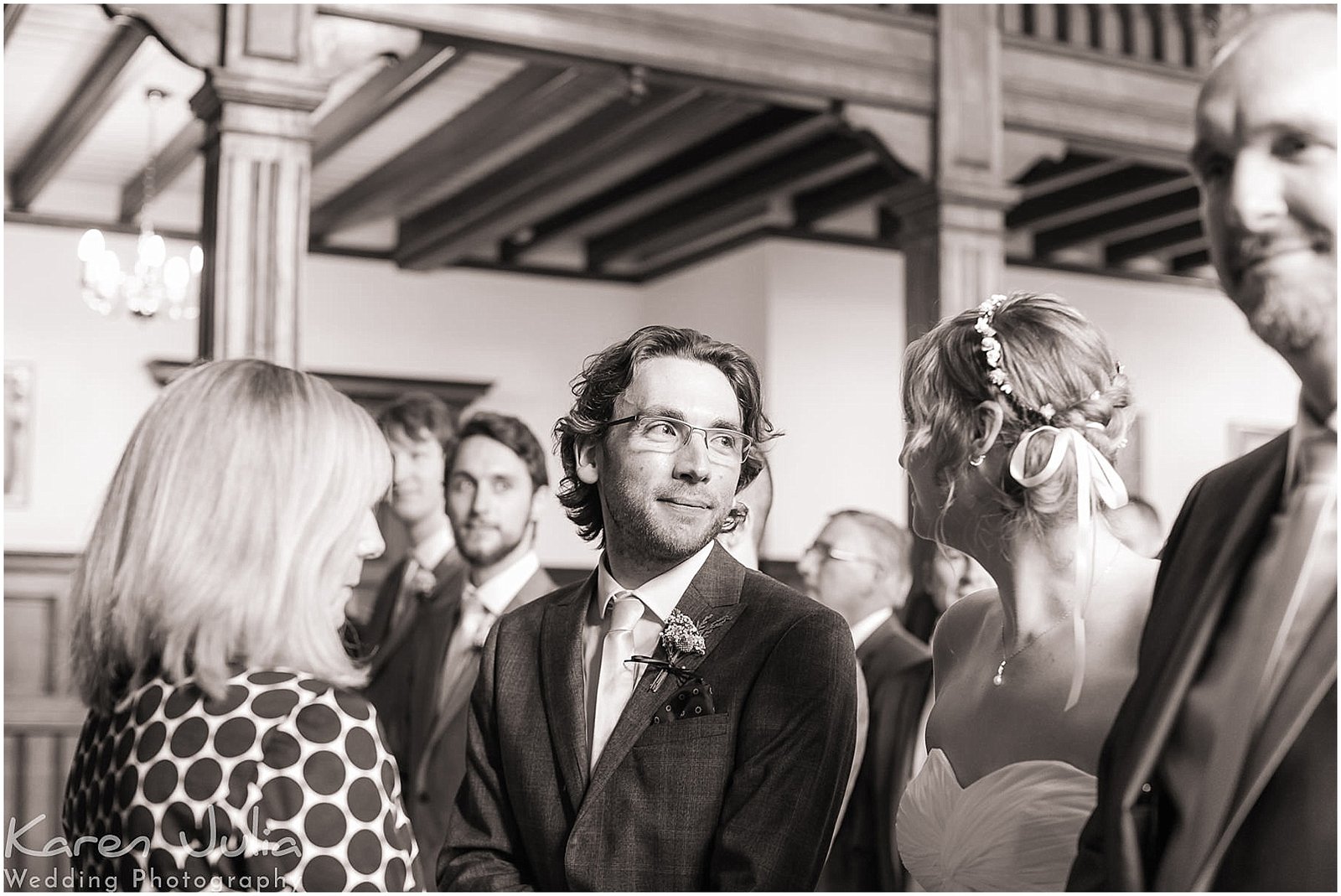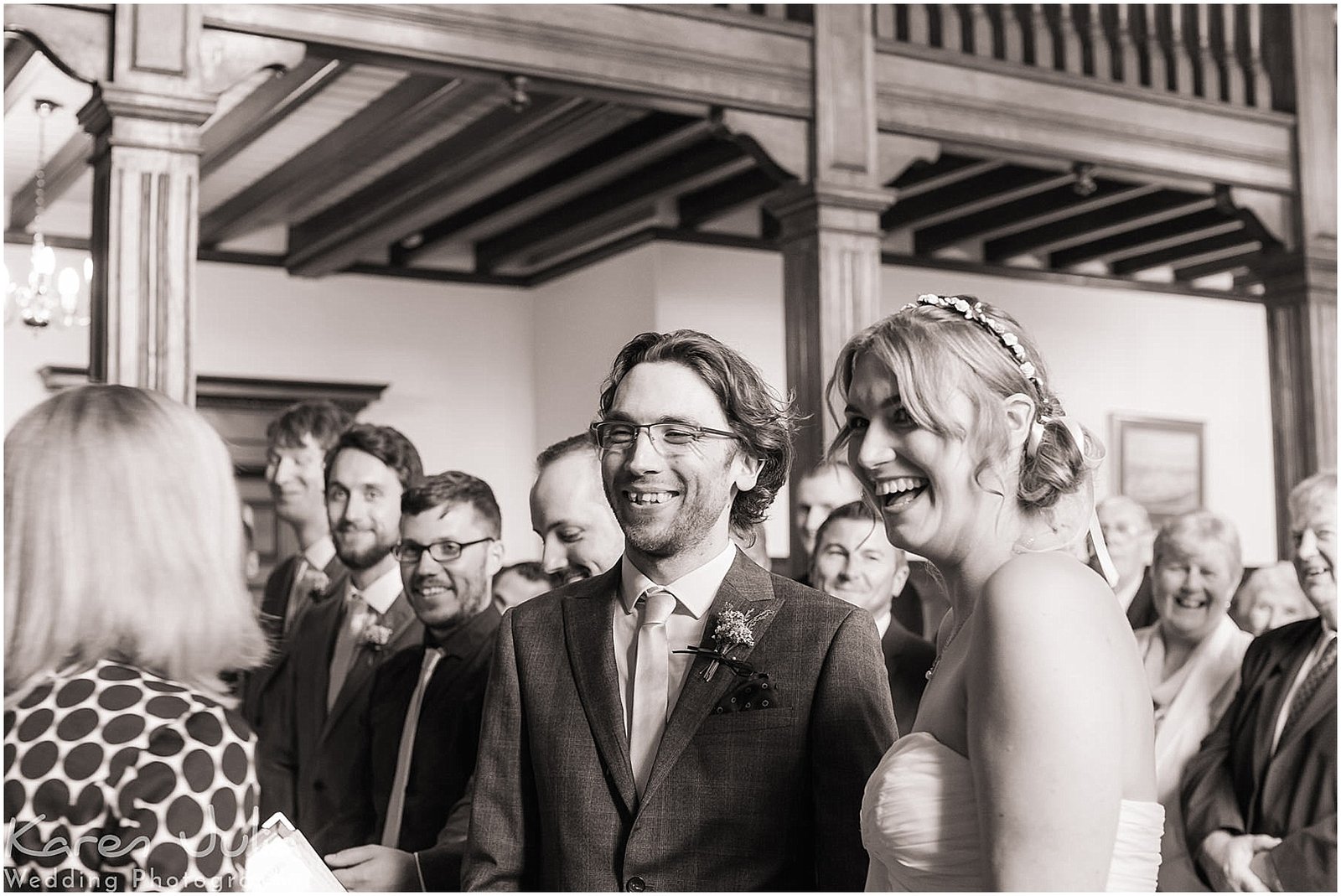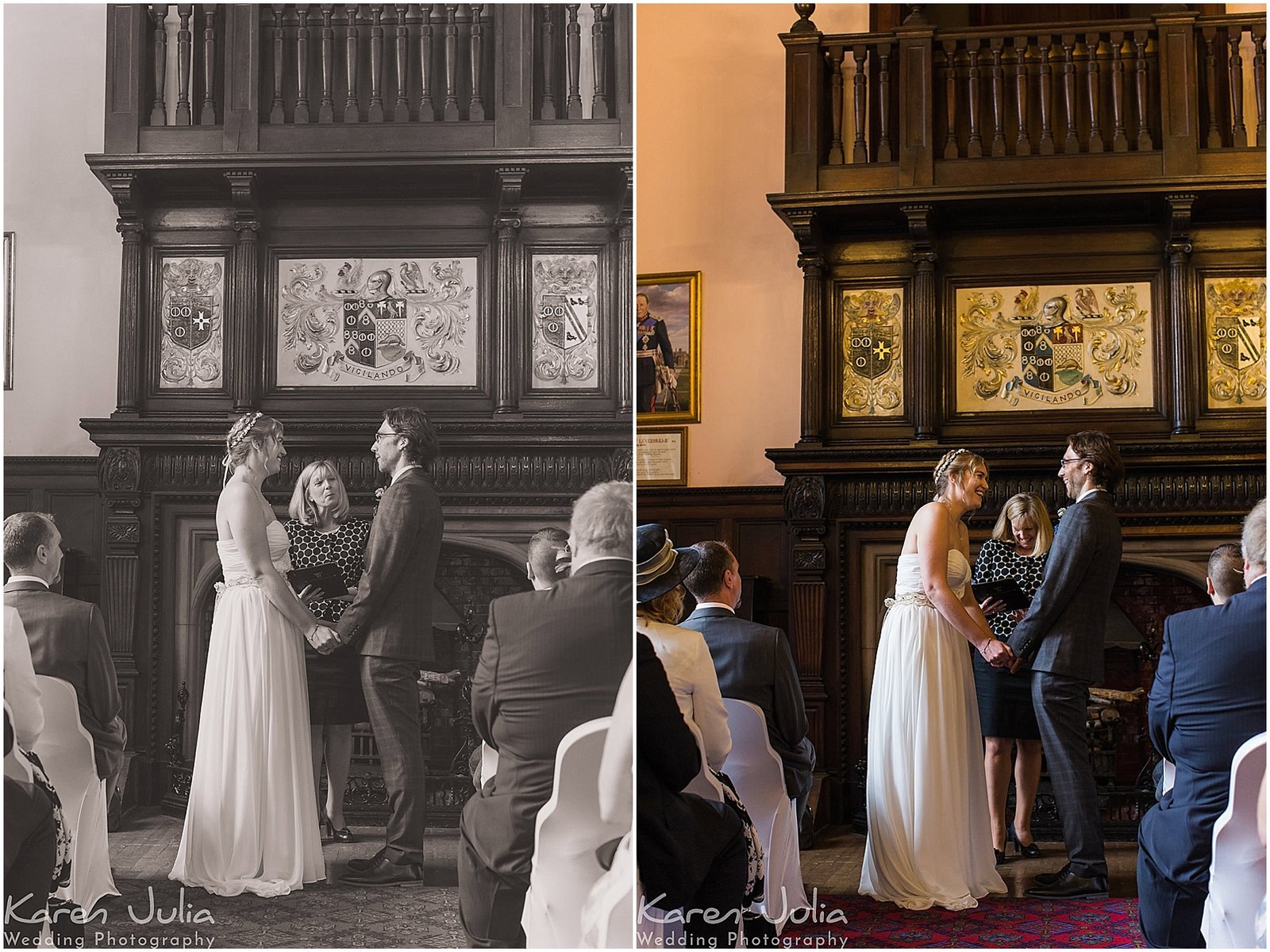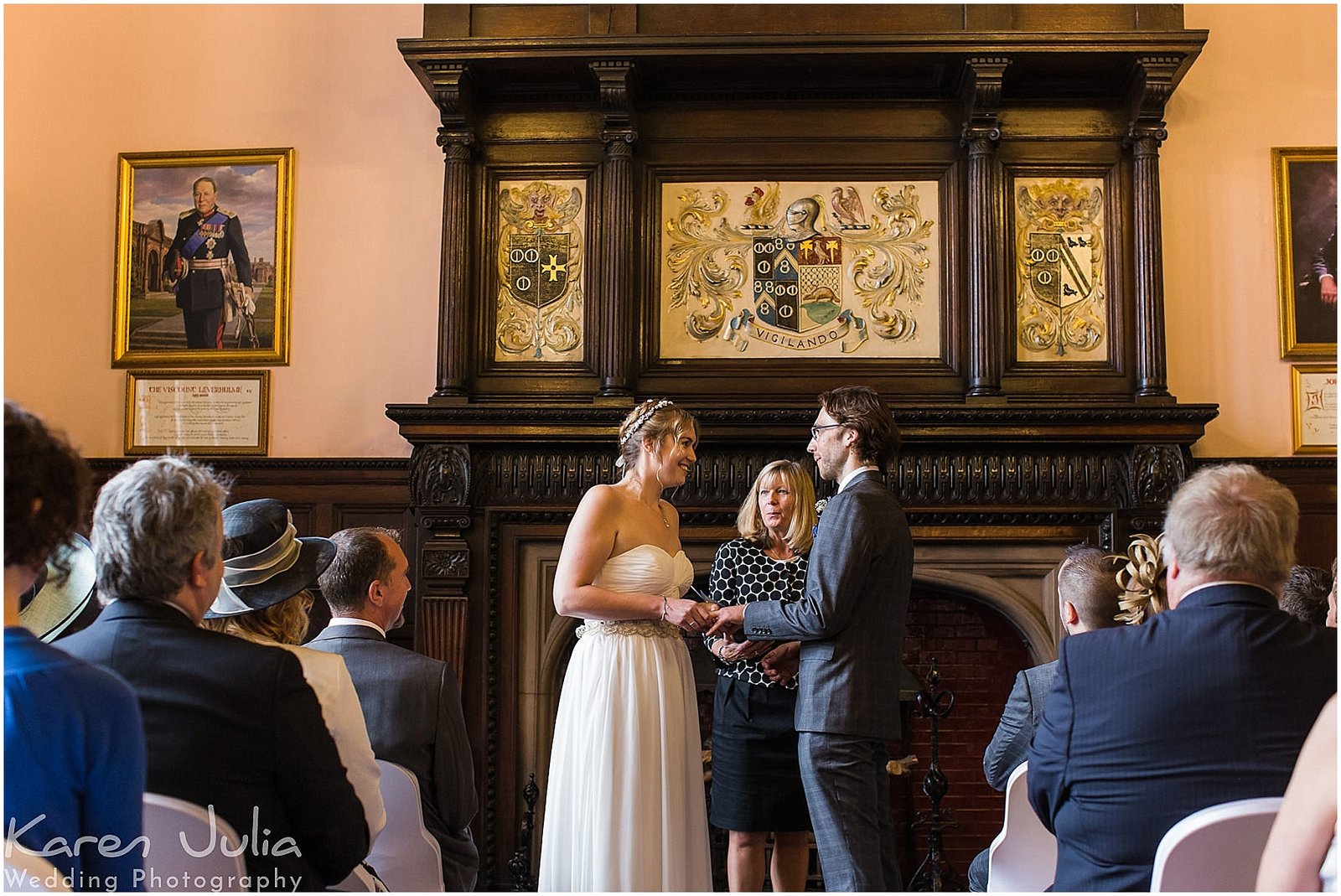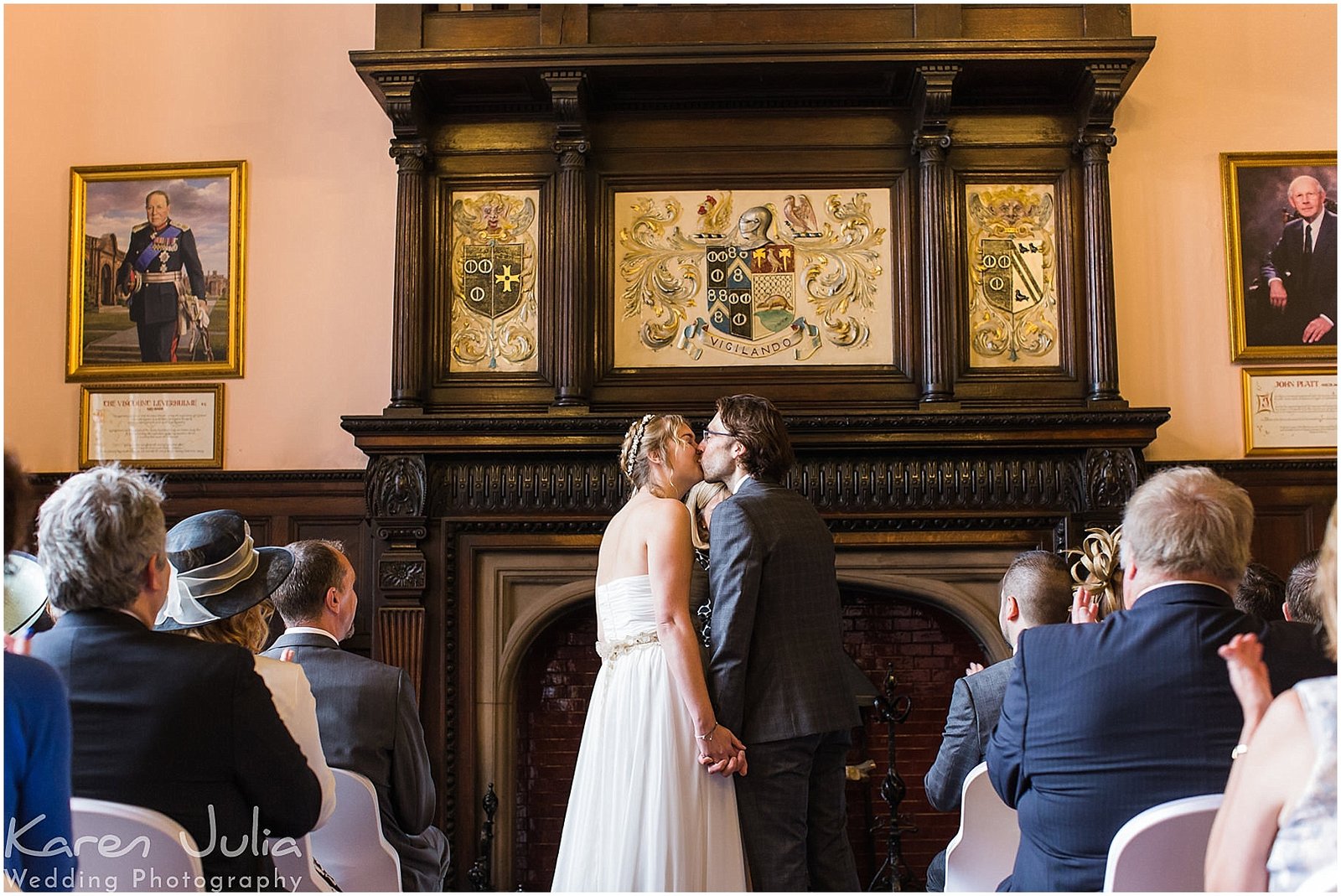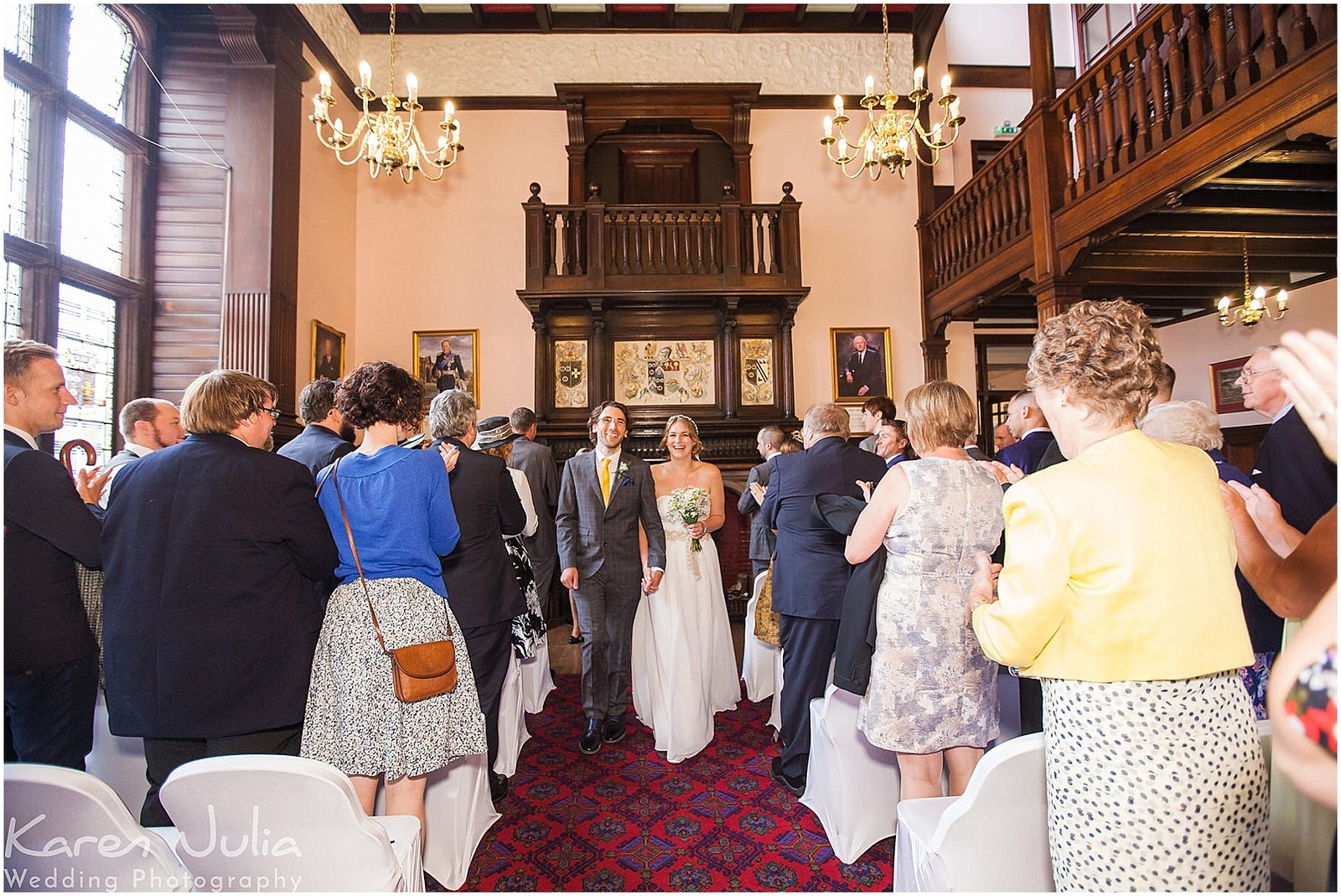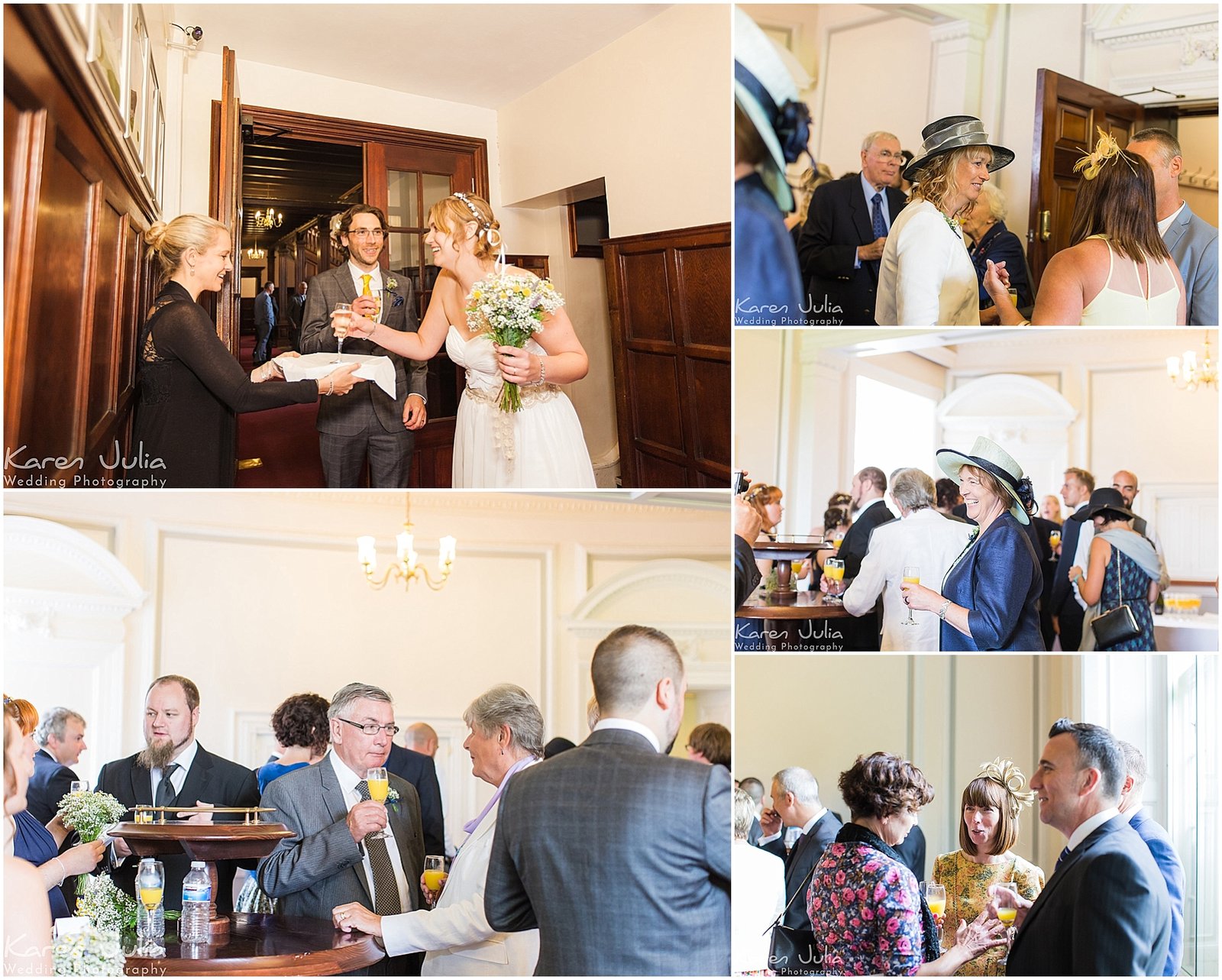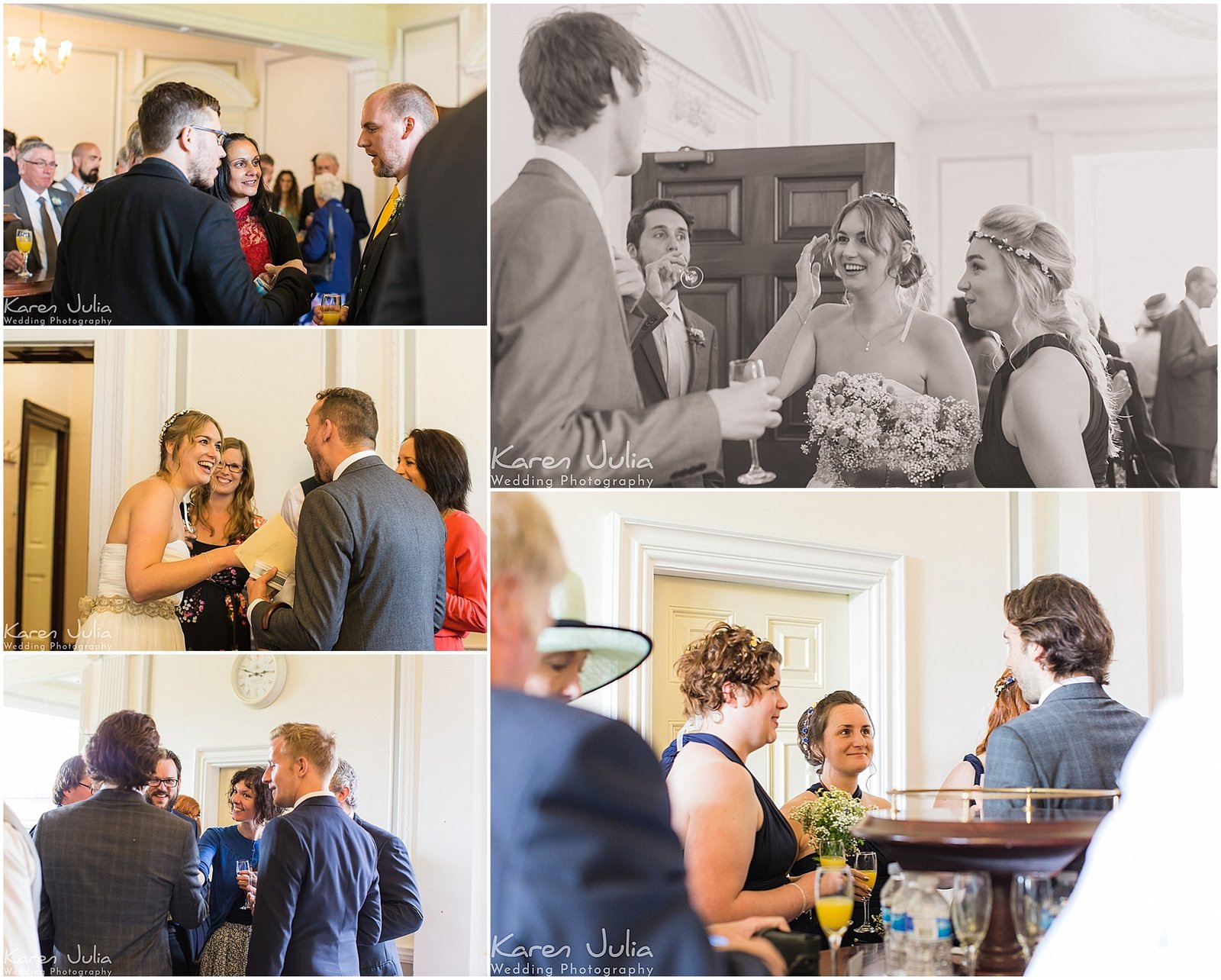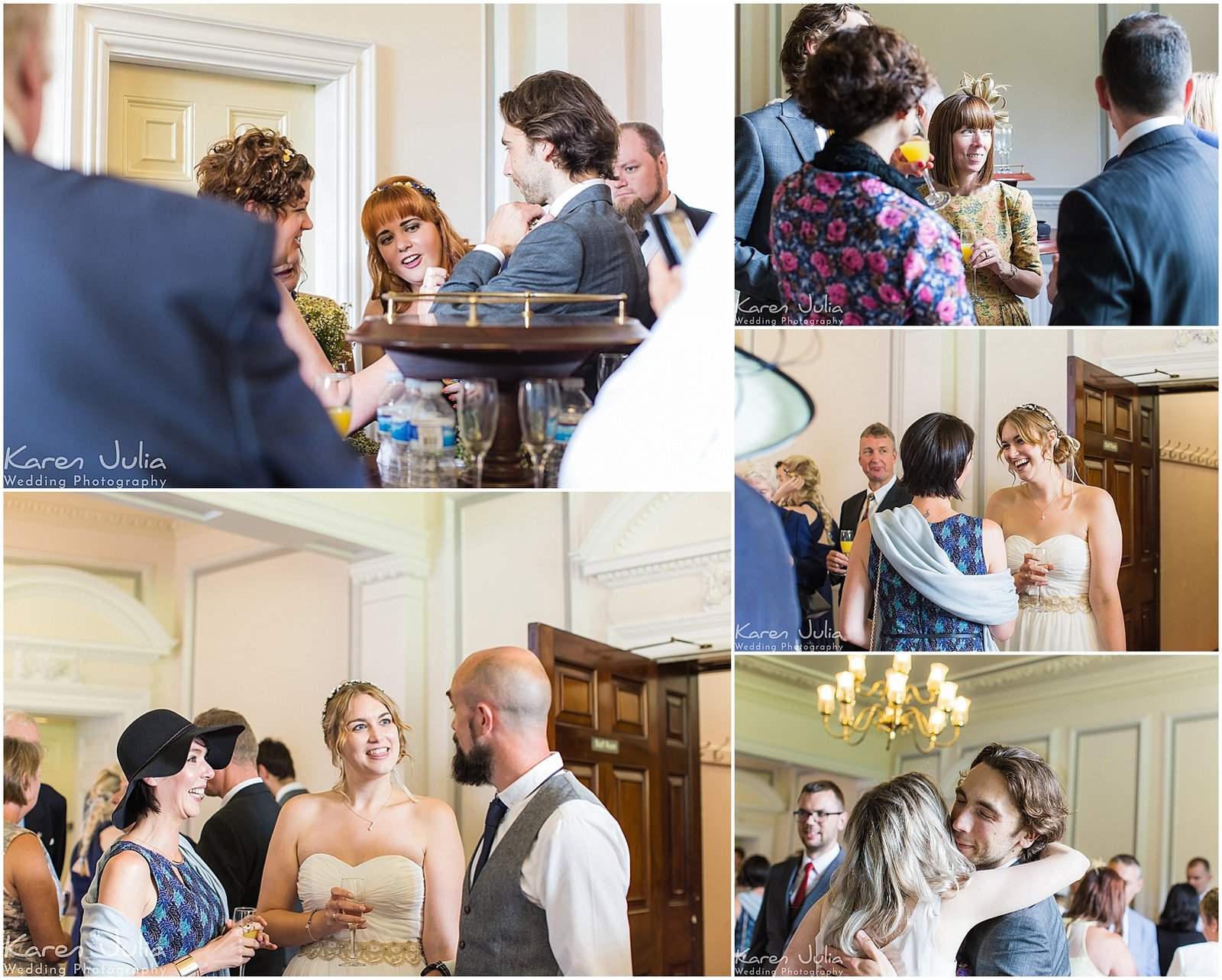 The weather had been on and off showers, and unfortunately it was still raining when we were due to do the large group photo of everyone, so we used the drinks reception room instead, and a slightly messier version of this photo was created right at the end of the night with the additional evening guests too.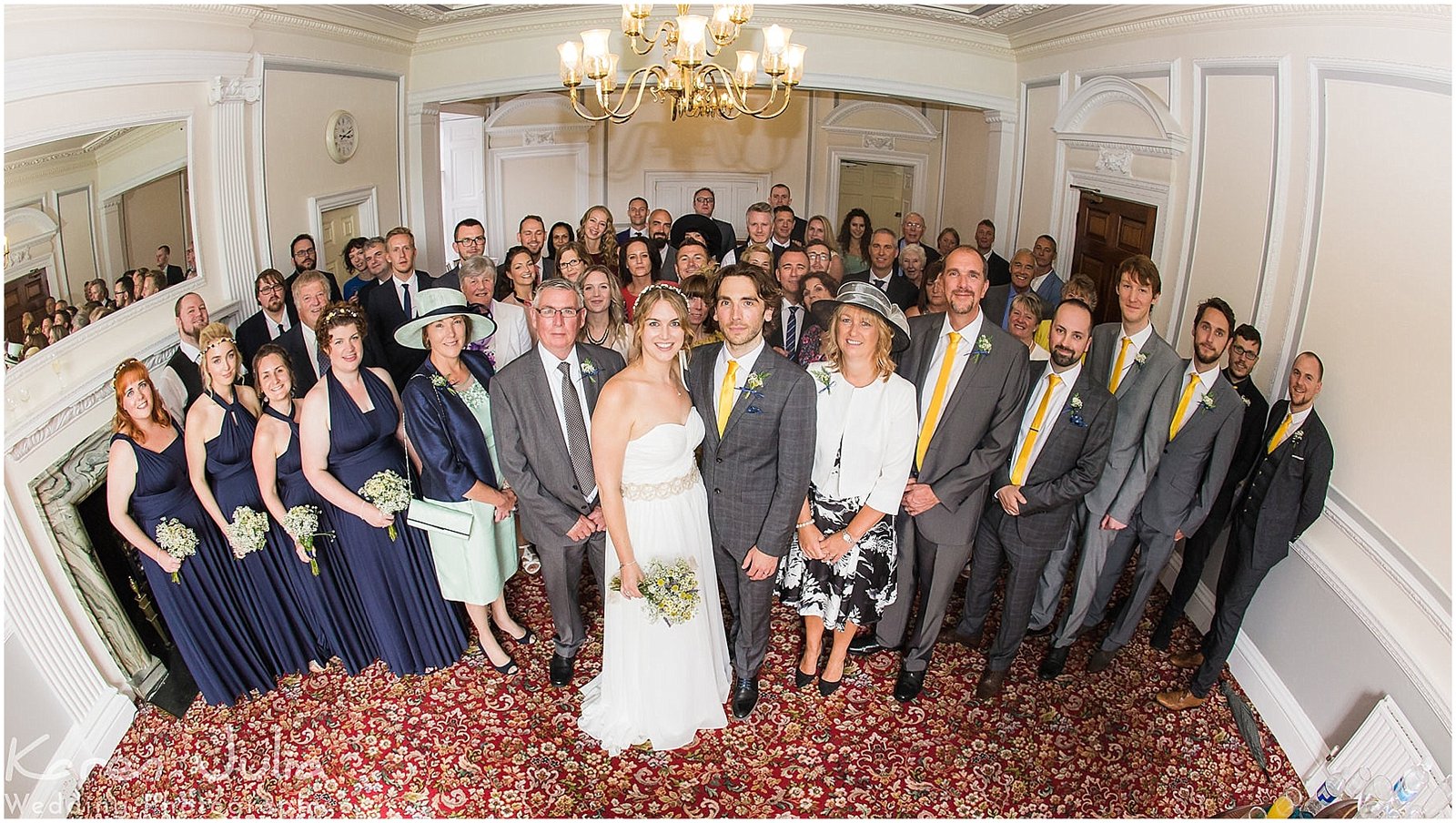 After this, everyone headed to Mobberley Victory Hall for the wedding breakfast, but thankfully we had a brief break between showers to took full advantage and grabbed a few quick portraits.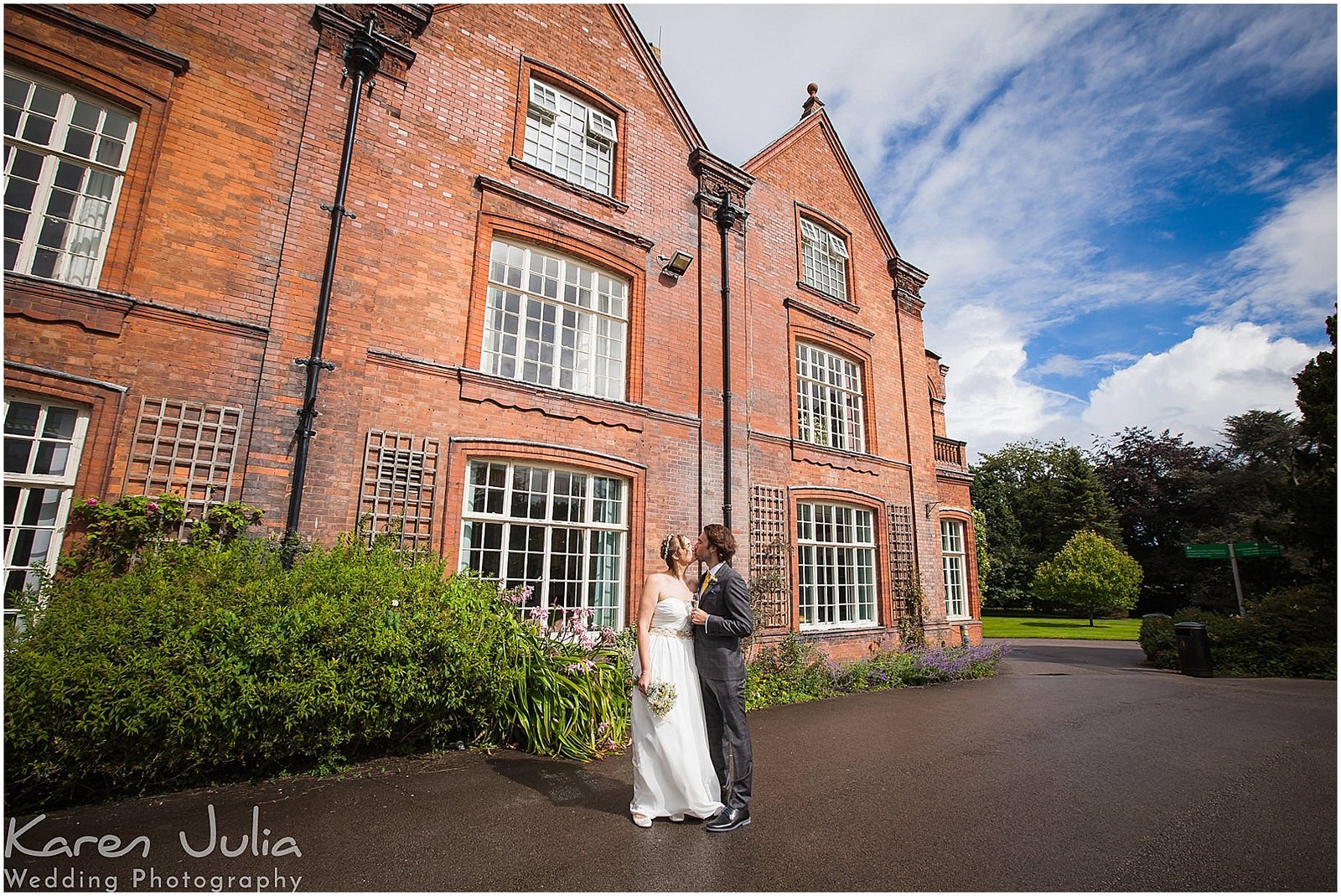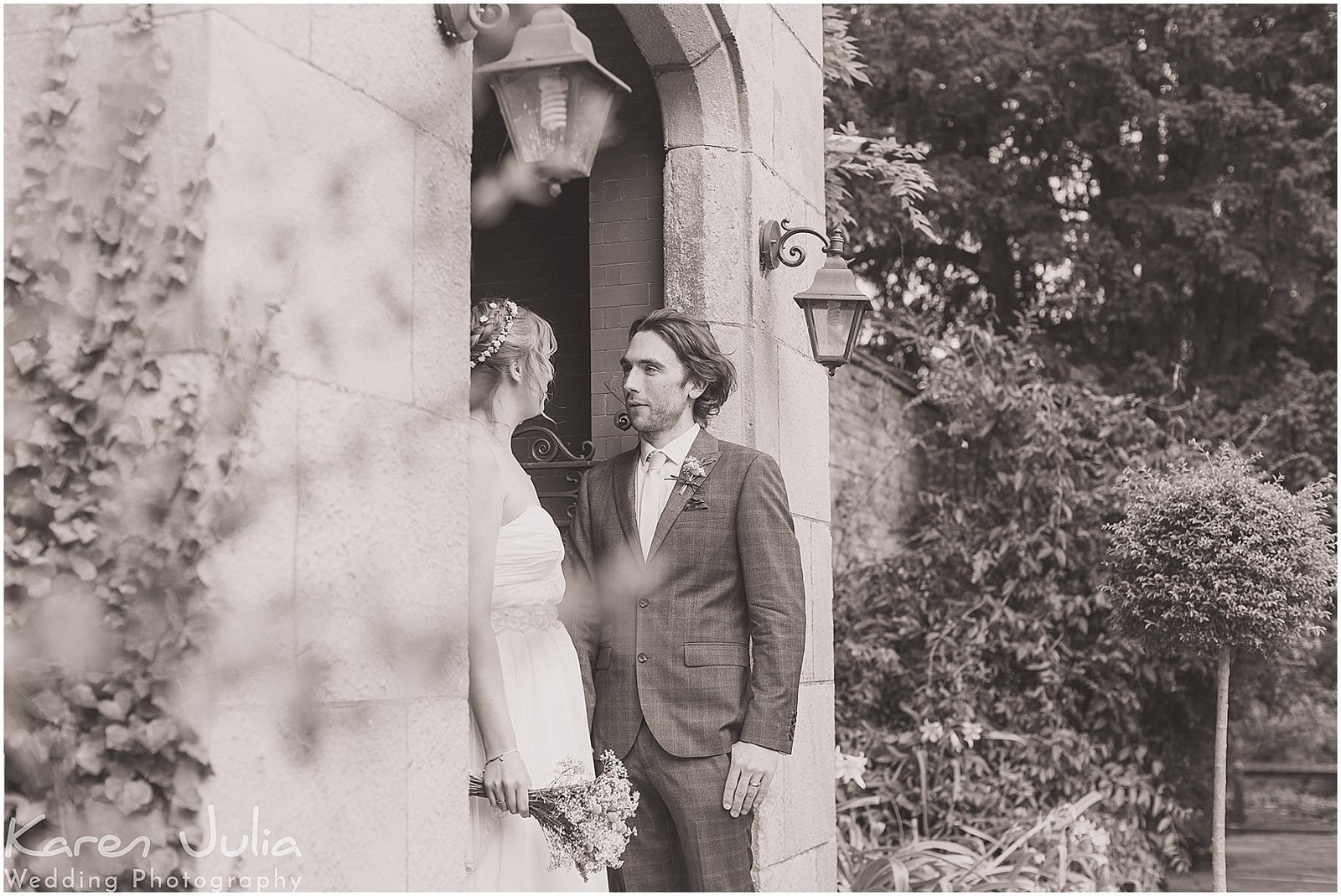 As the bus arrived at Victory Hall, Mobberley, there was time to grab a really quick shot of everyone.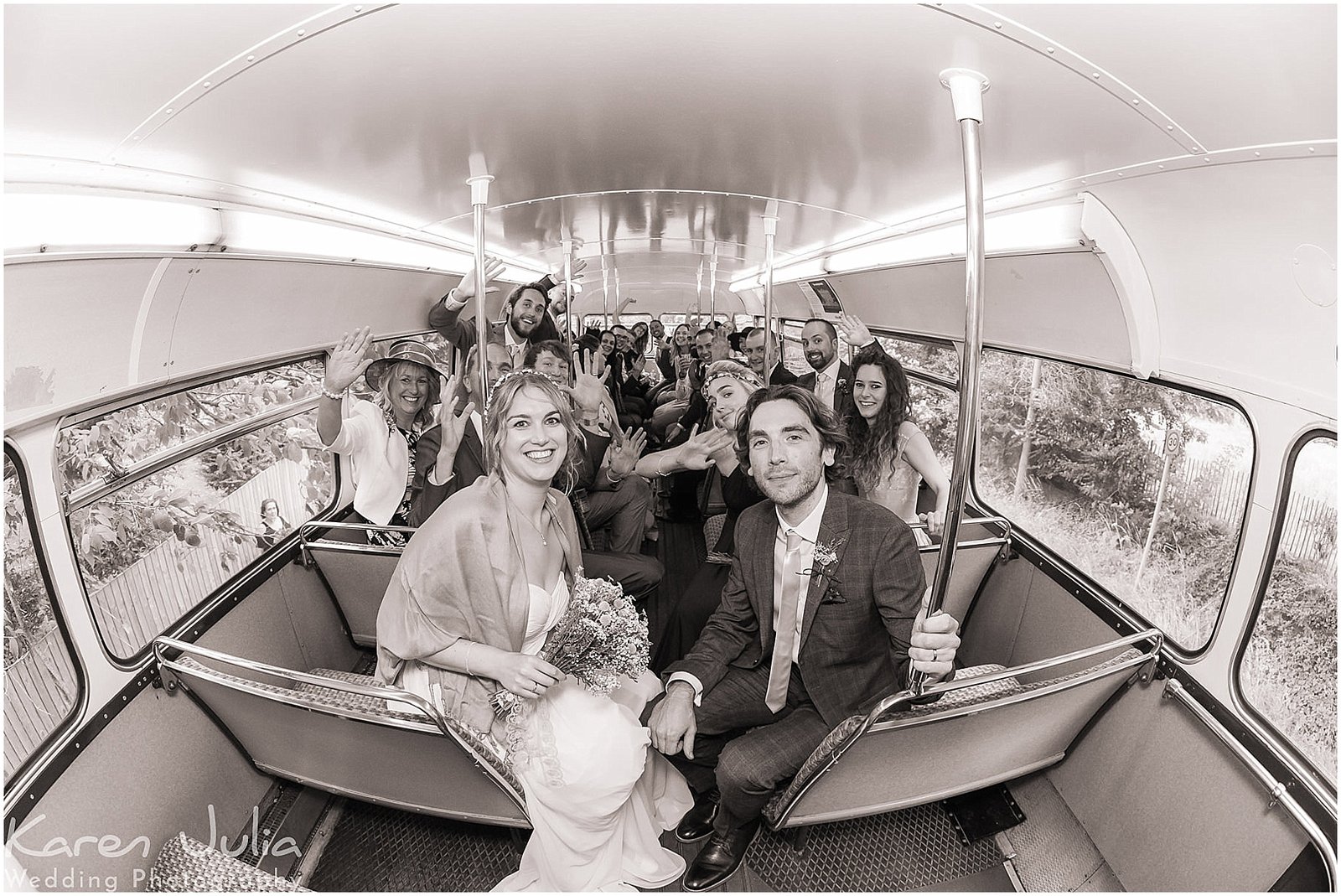 Village Hall Wedding Photography Gallery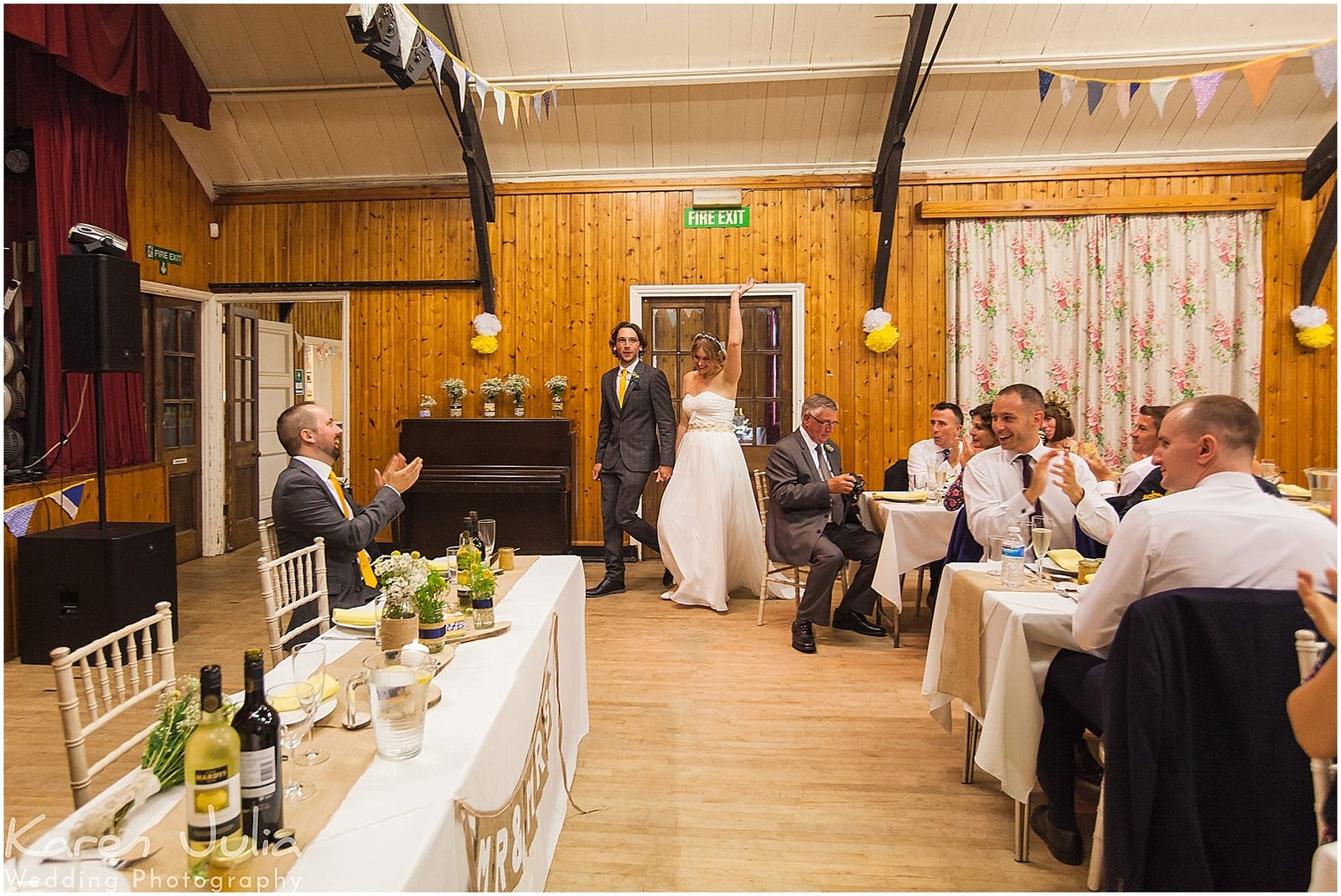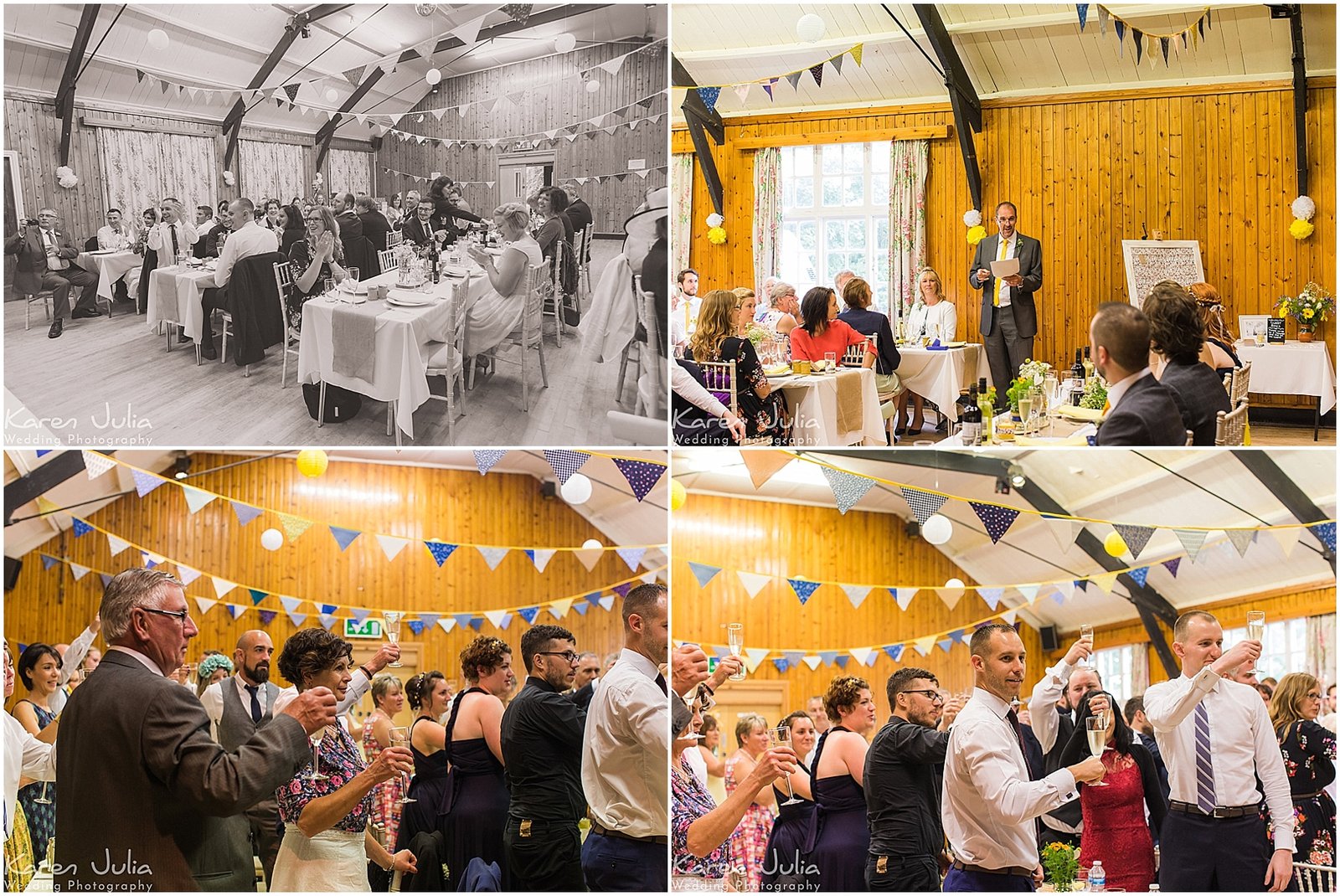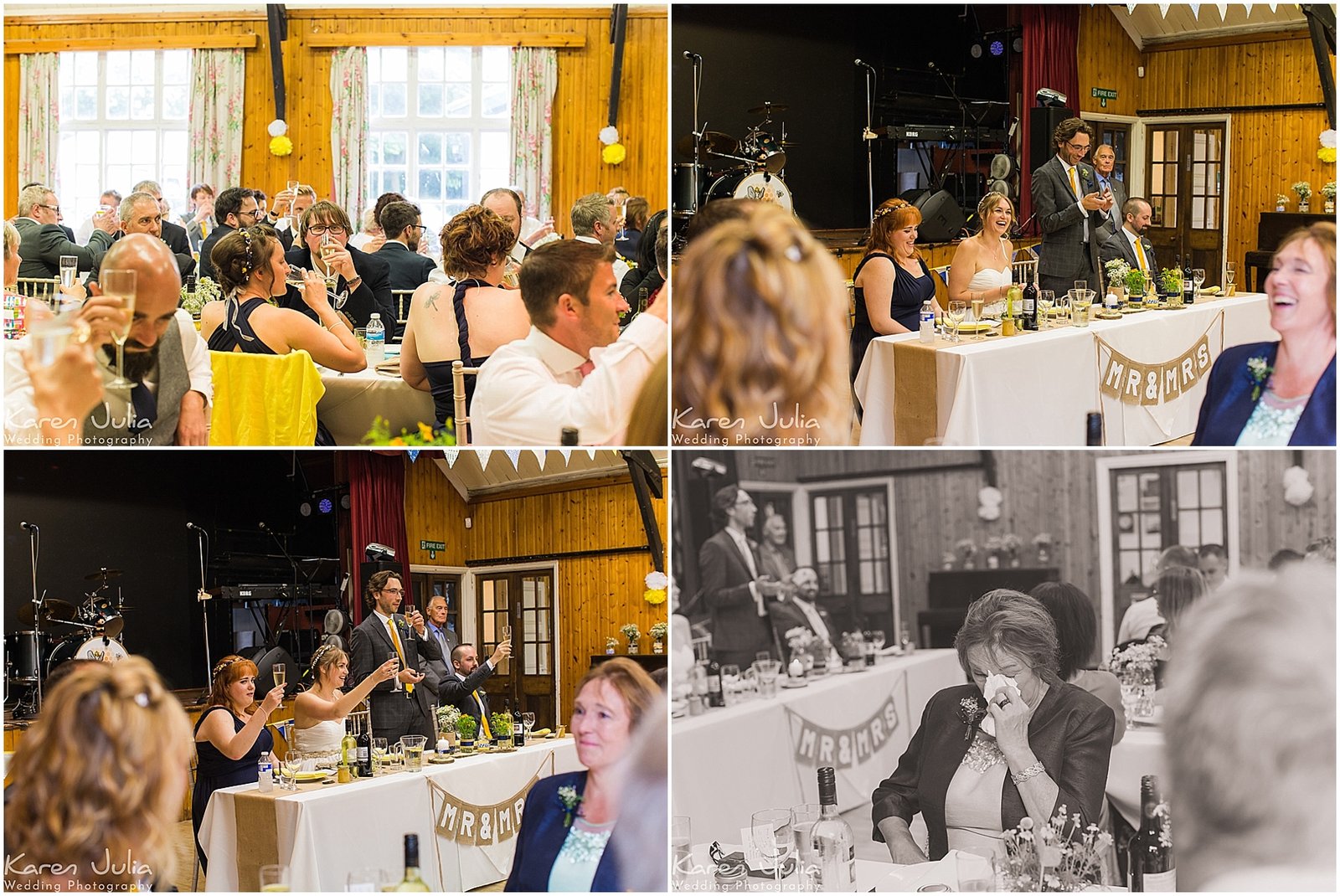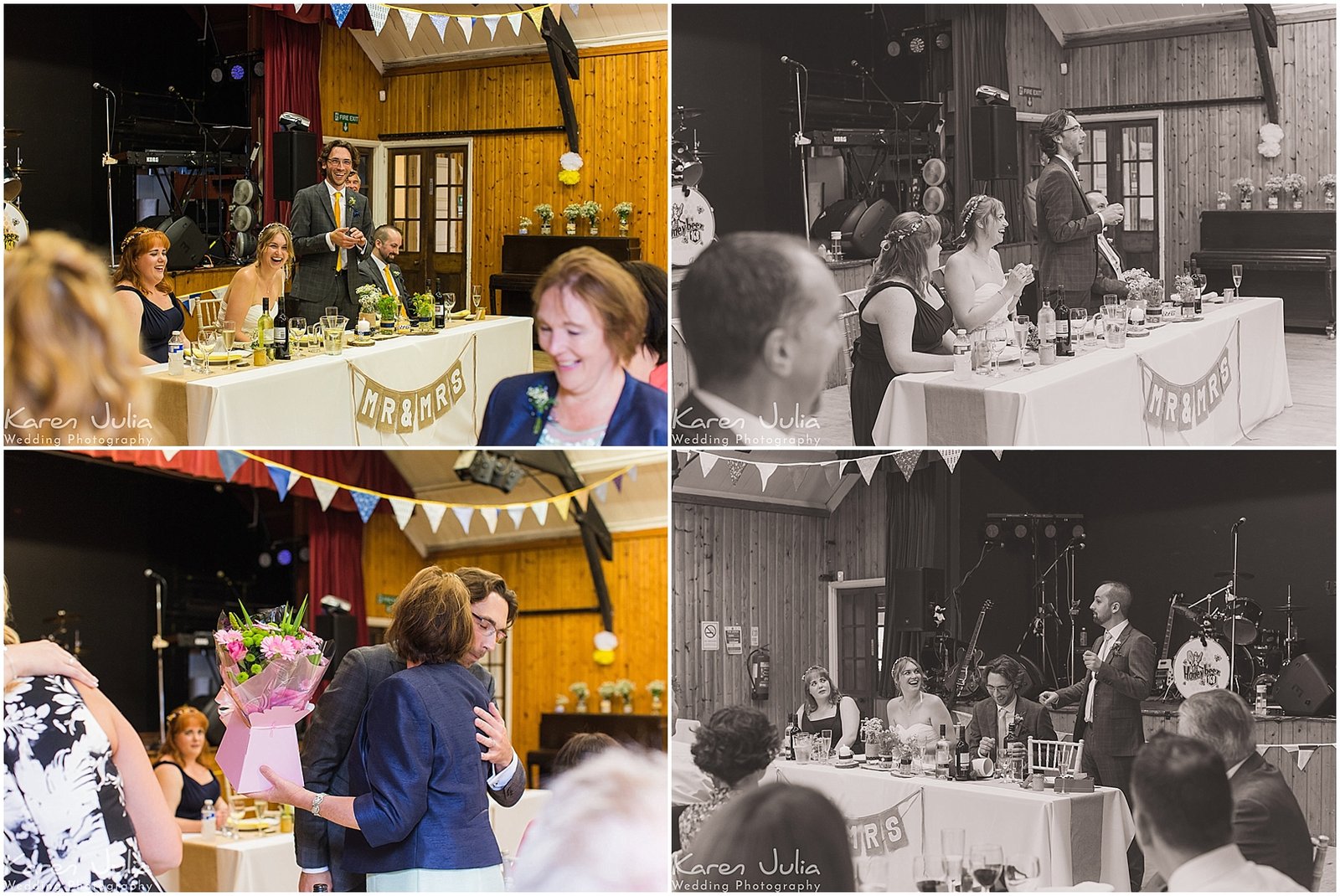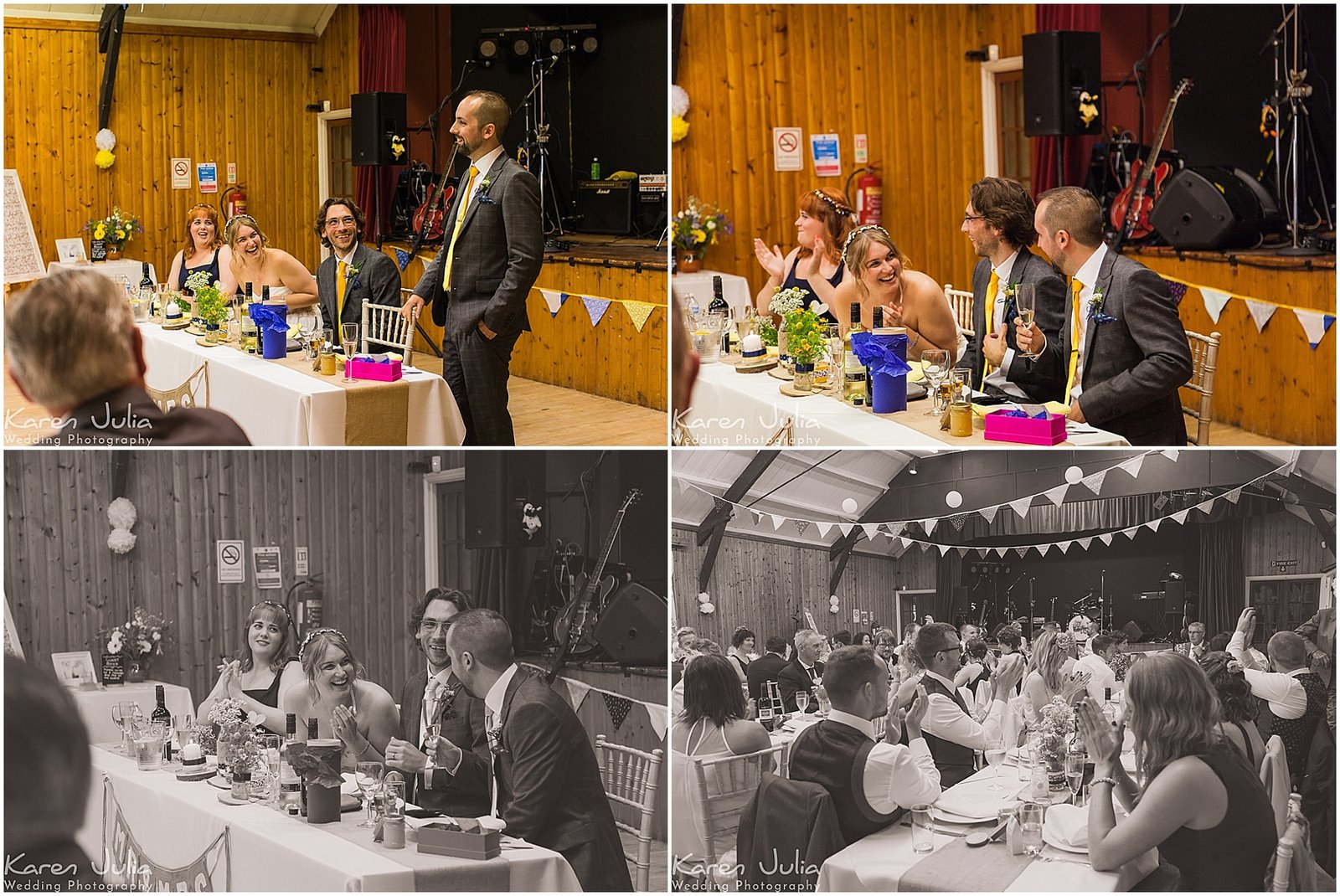 The rain was soon back again, but Sarah & Matt were not going to let that get in the way of their photos.