A Manchester Museum wedding with animal display during the drink reception and couple portraits with Stan the T-Rex
Catherine & Sam's wedding is a great example of how even with a late (4pm) ceremony it's still possible to include so many different things within the day, and I think I shot the same number of photos as if I'd started in the morning!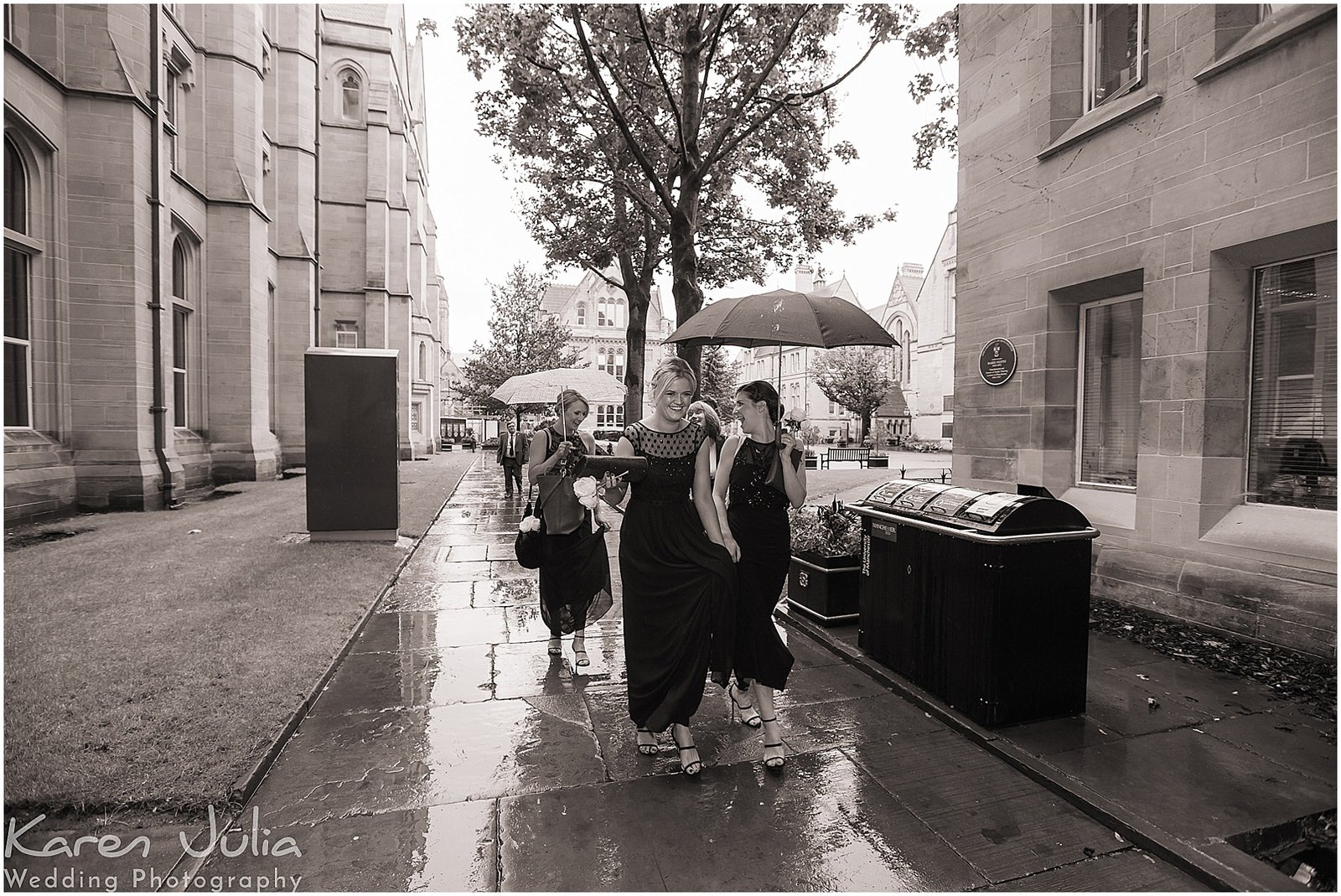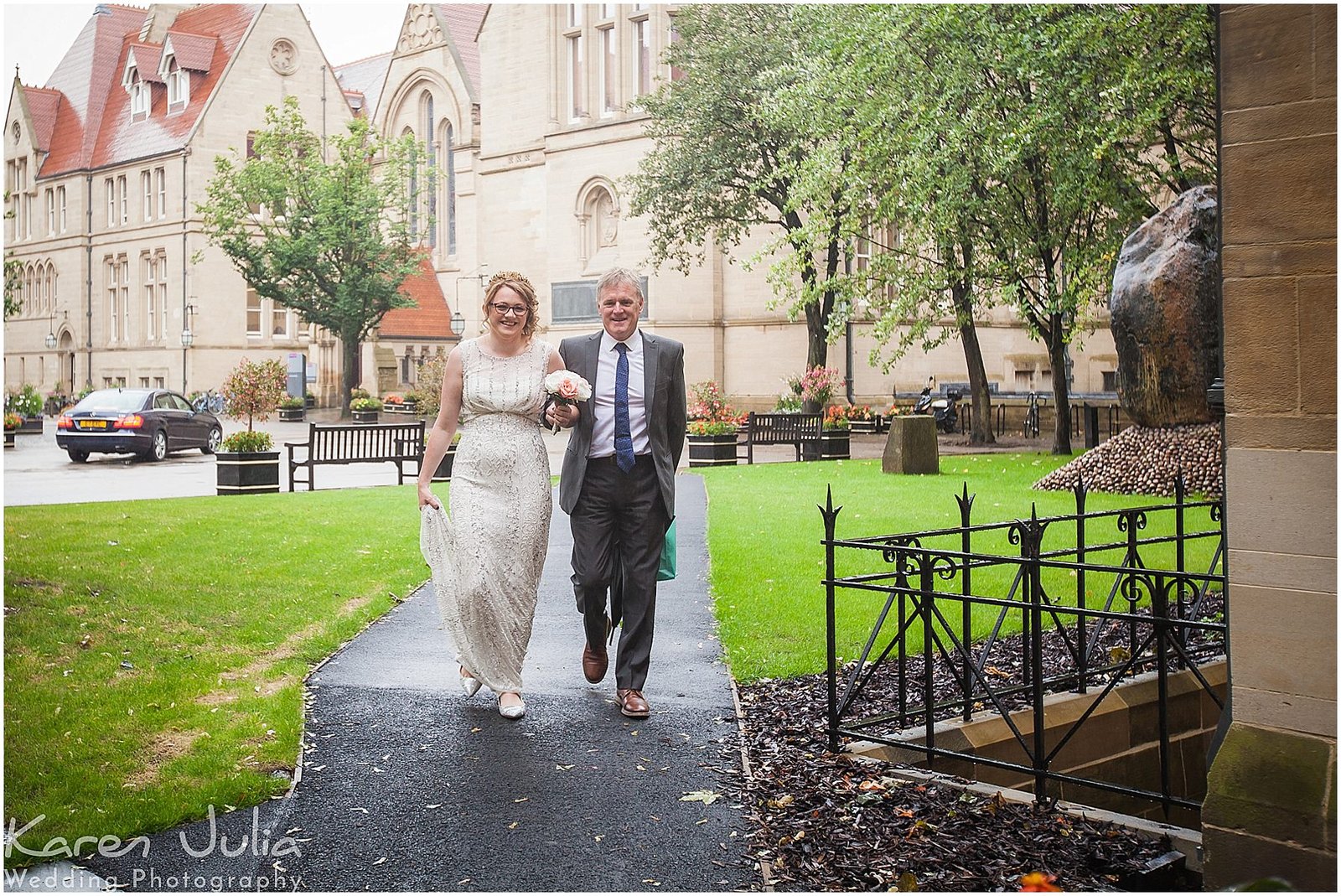 I met Sam at 3:30pm, and pretty soon after guests started arriving. The ceremony was to be in the fossils room and overlooked by Stan, the resident T-Rex. During the drinks reception, guests were treated to a surprise animal display with a snake, a frog, and a friendly gecko, so there was loads going on to entertain guests. After the animal display, we had a quick group photo of everyone in front of T-Rex Stan, and then we had a quick break in the weather, so whilst the guests went back to enjoying champagne and canapes, I headed outside with Catherine & Sam and their families for a few quick group photos.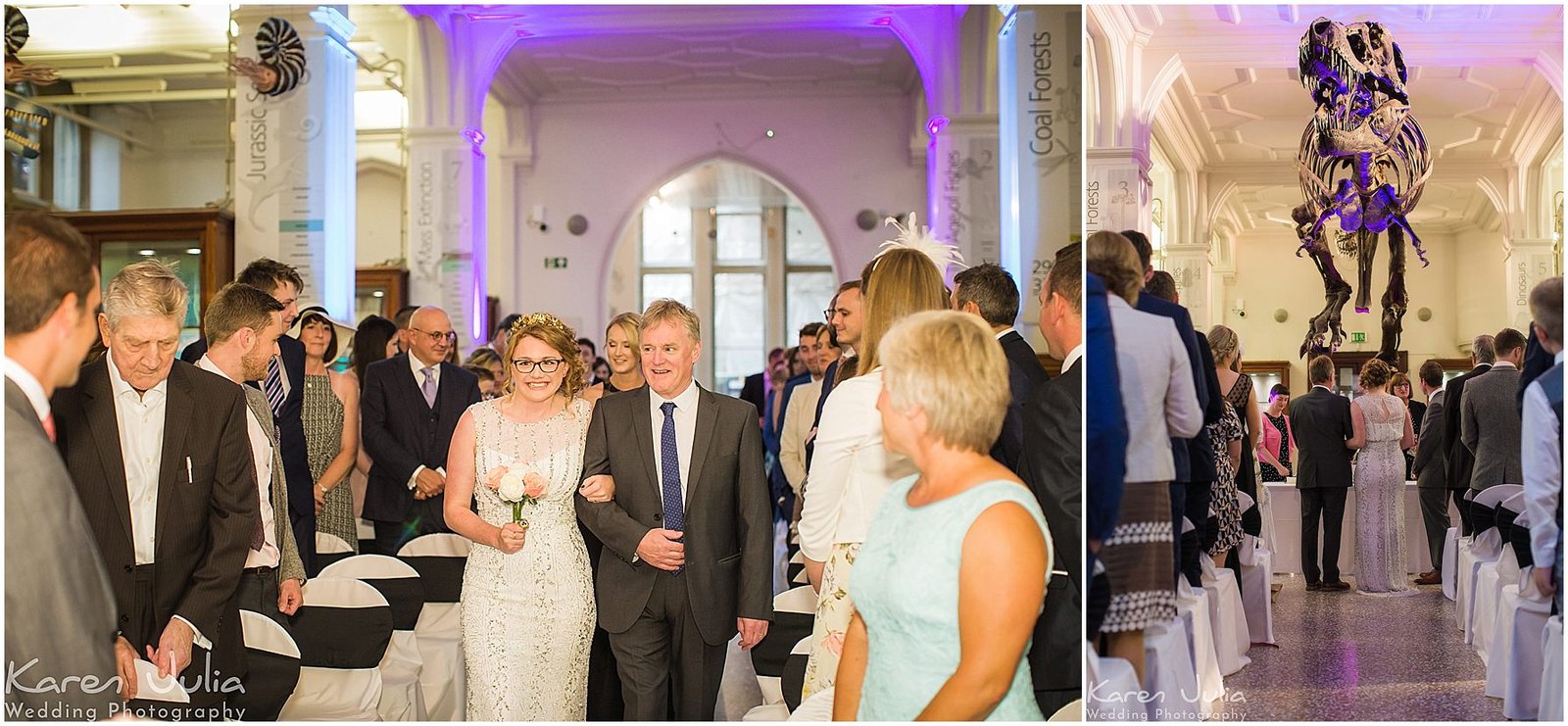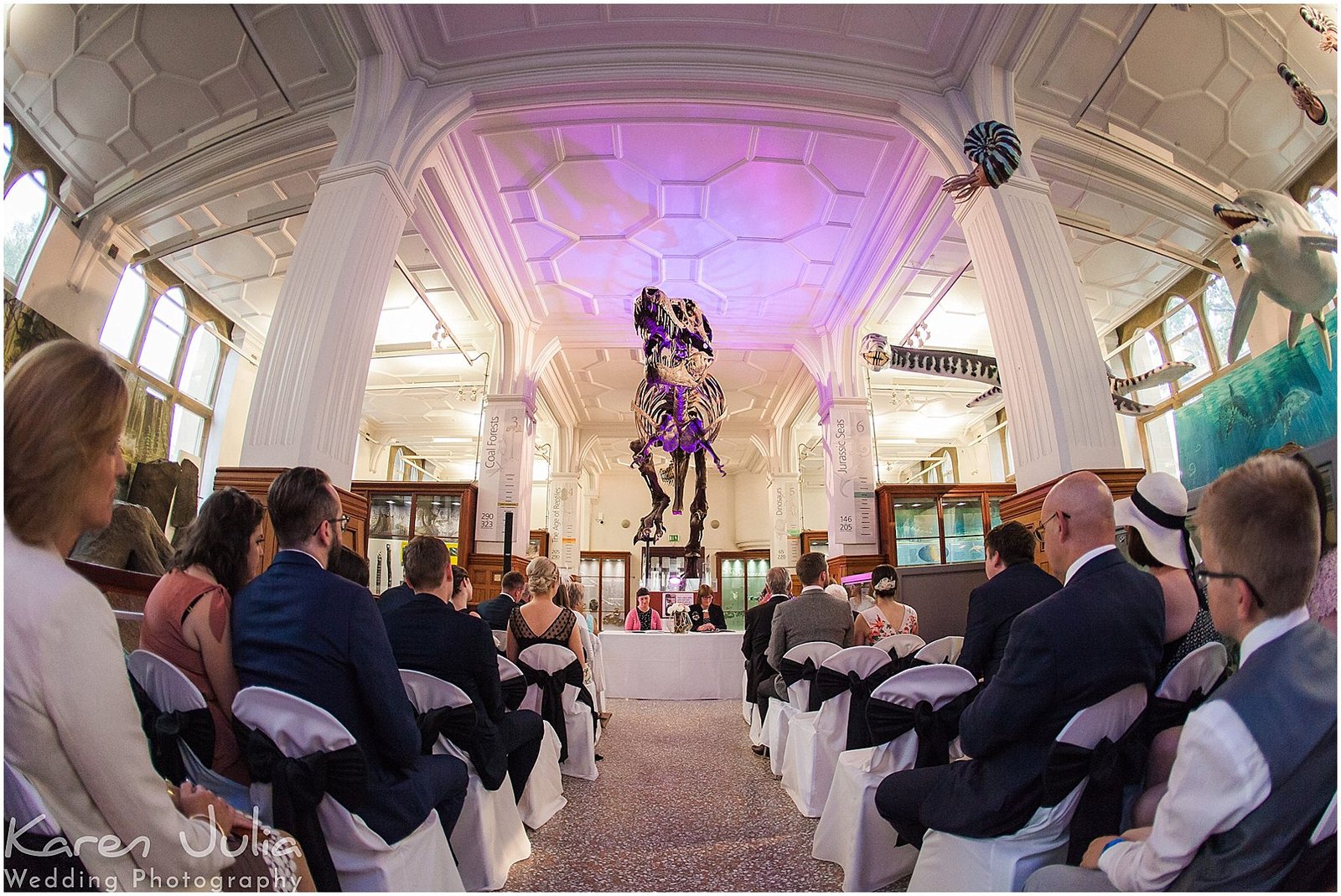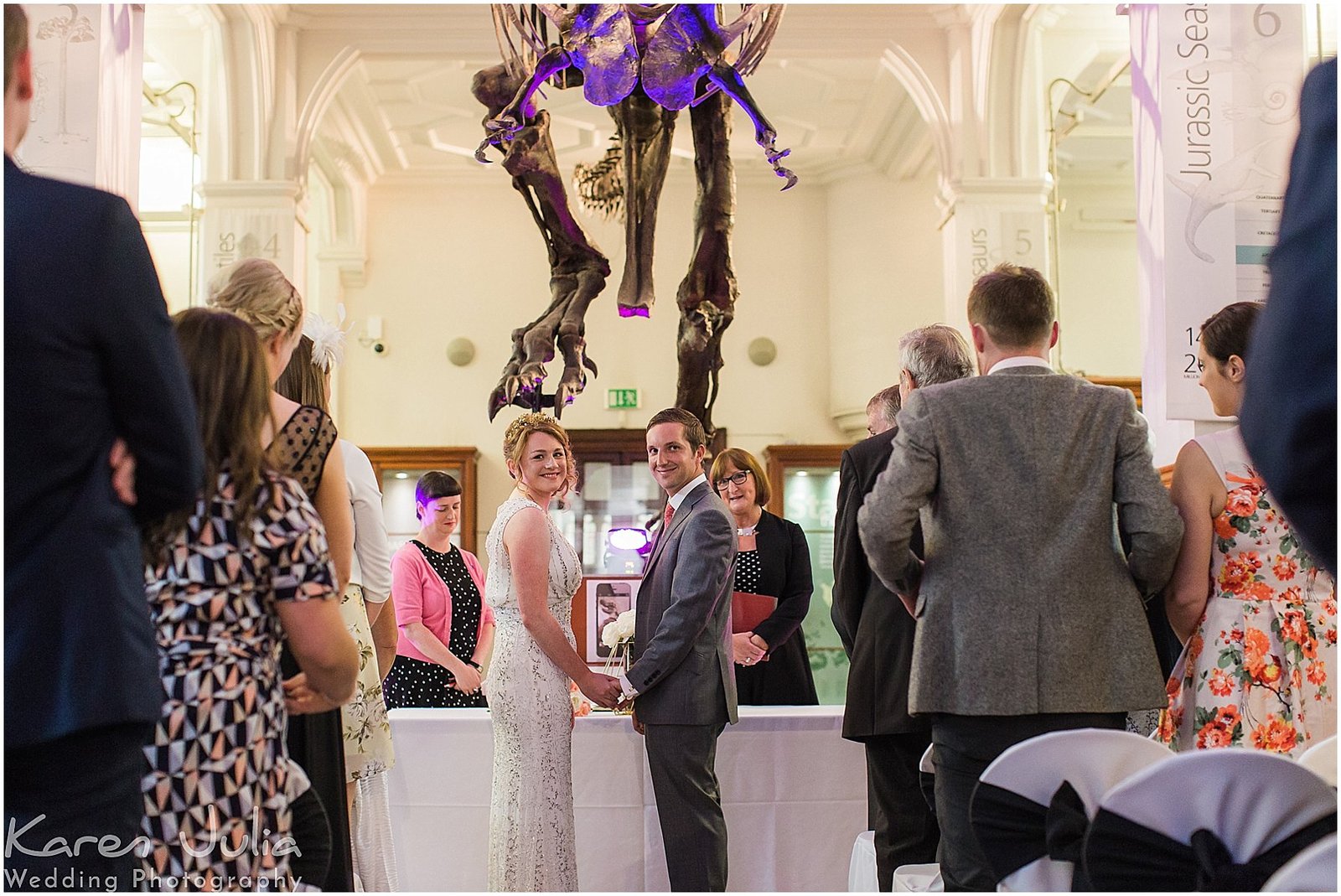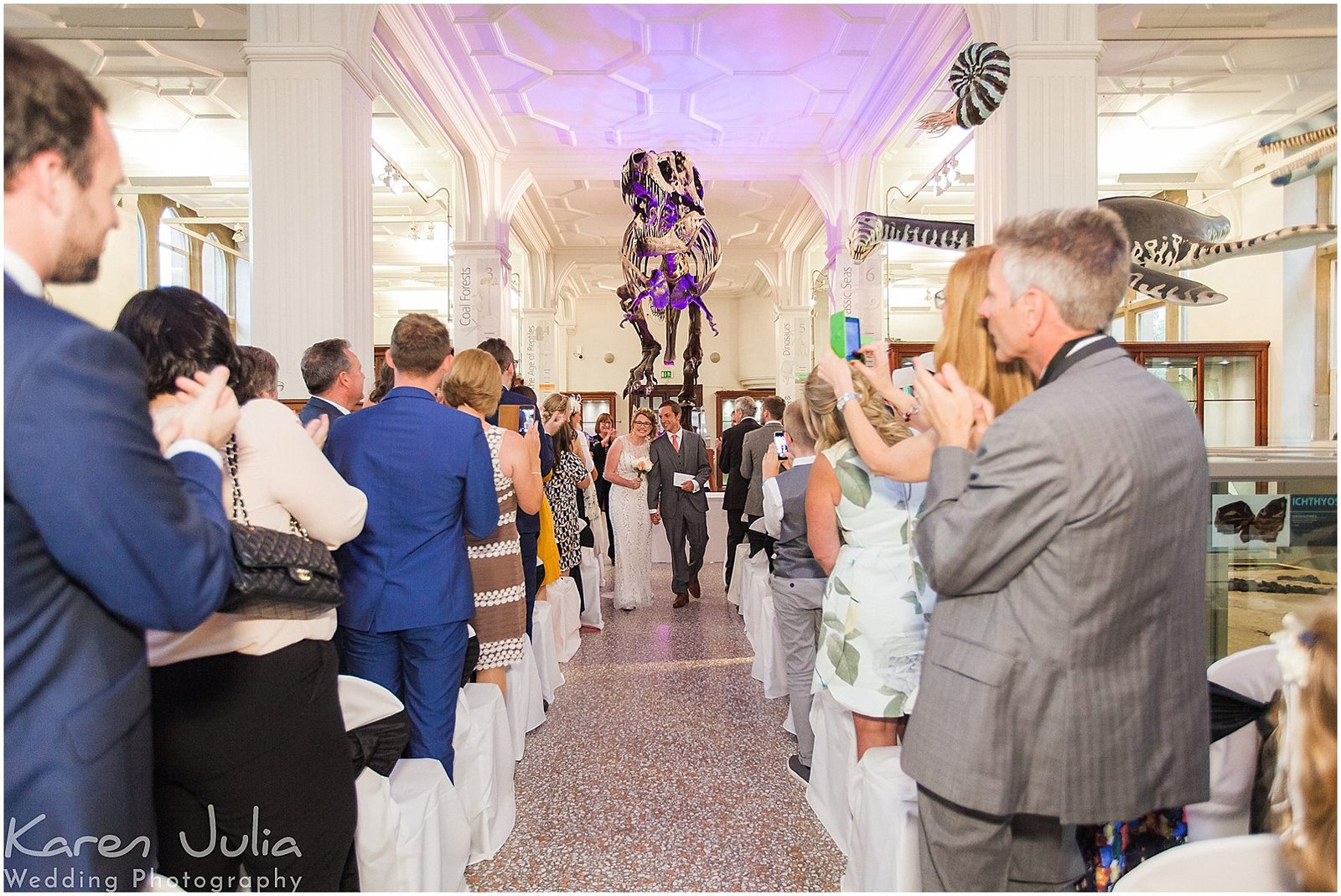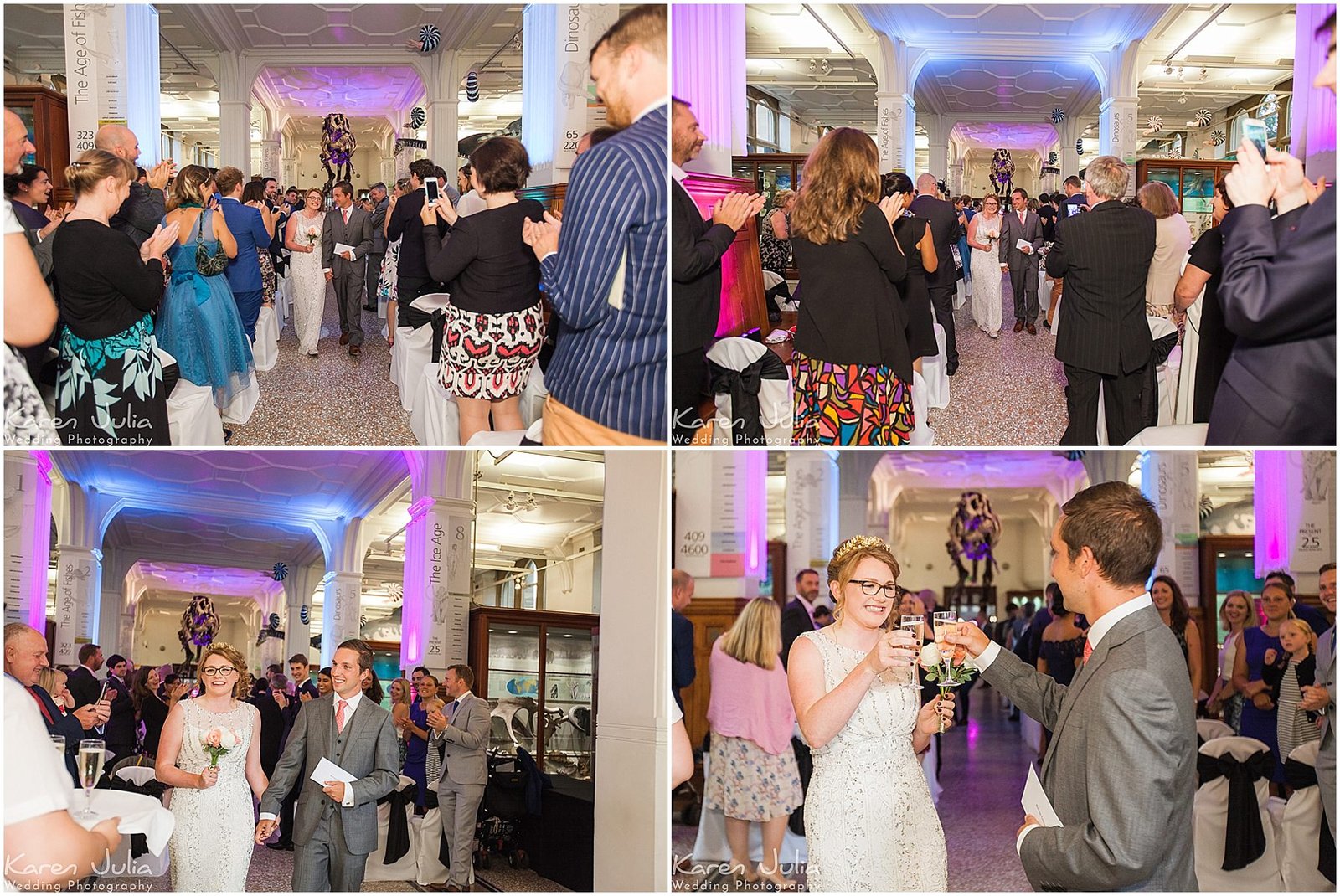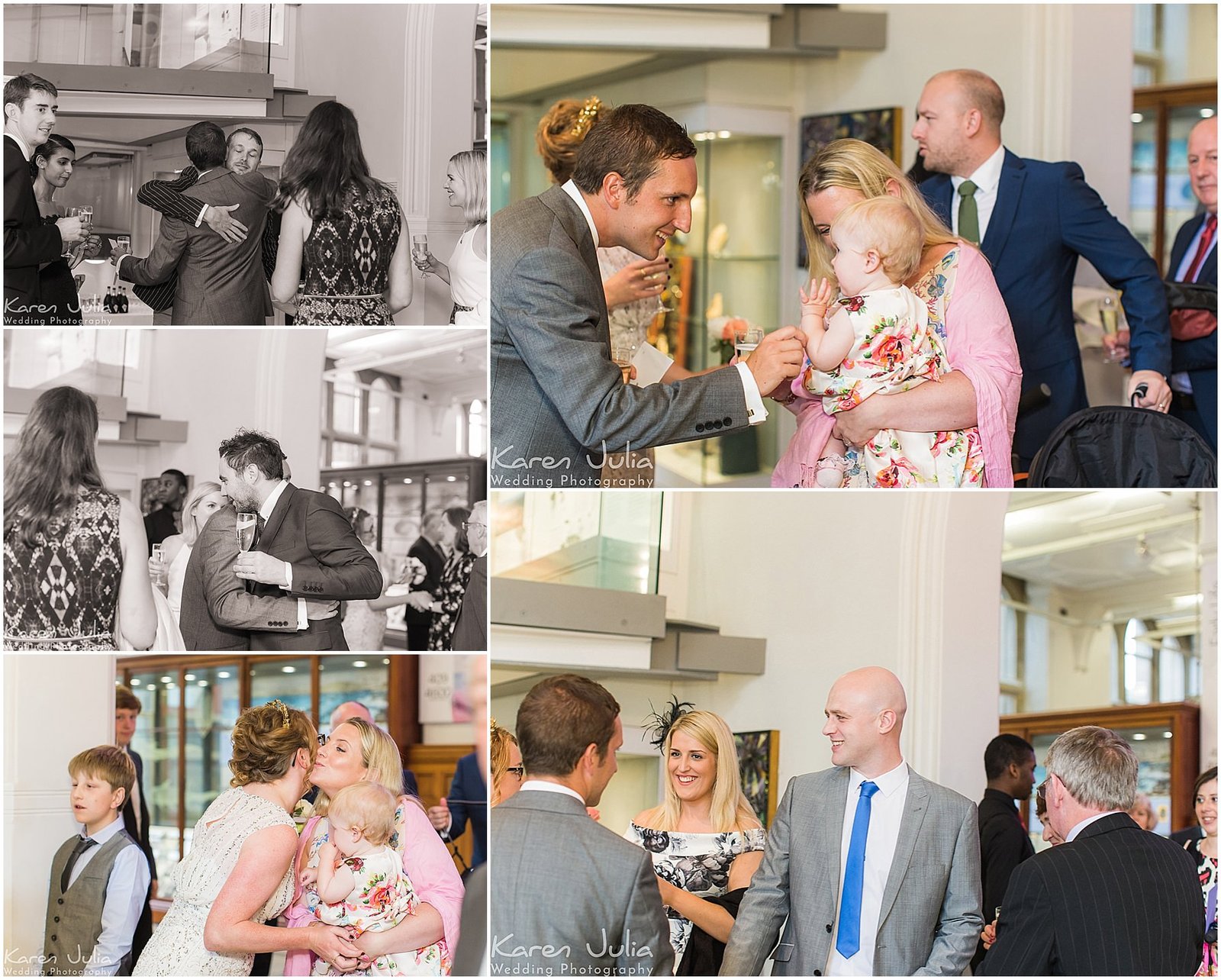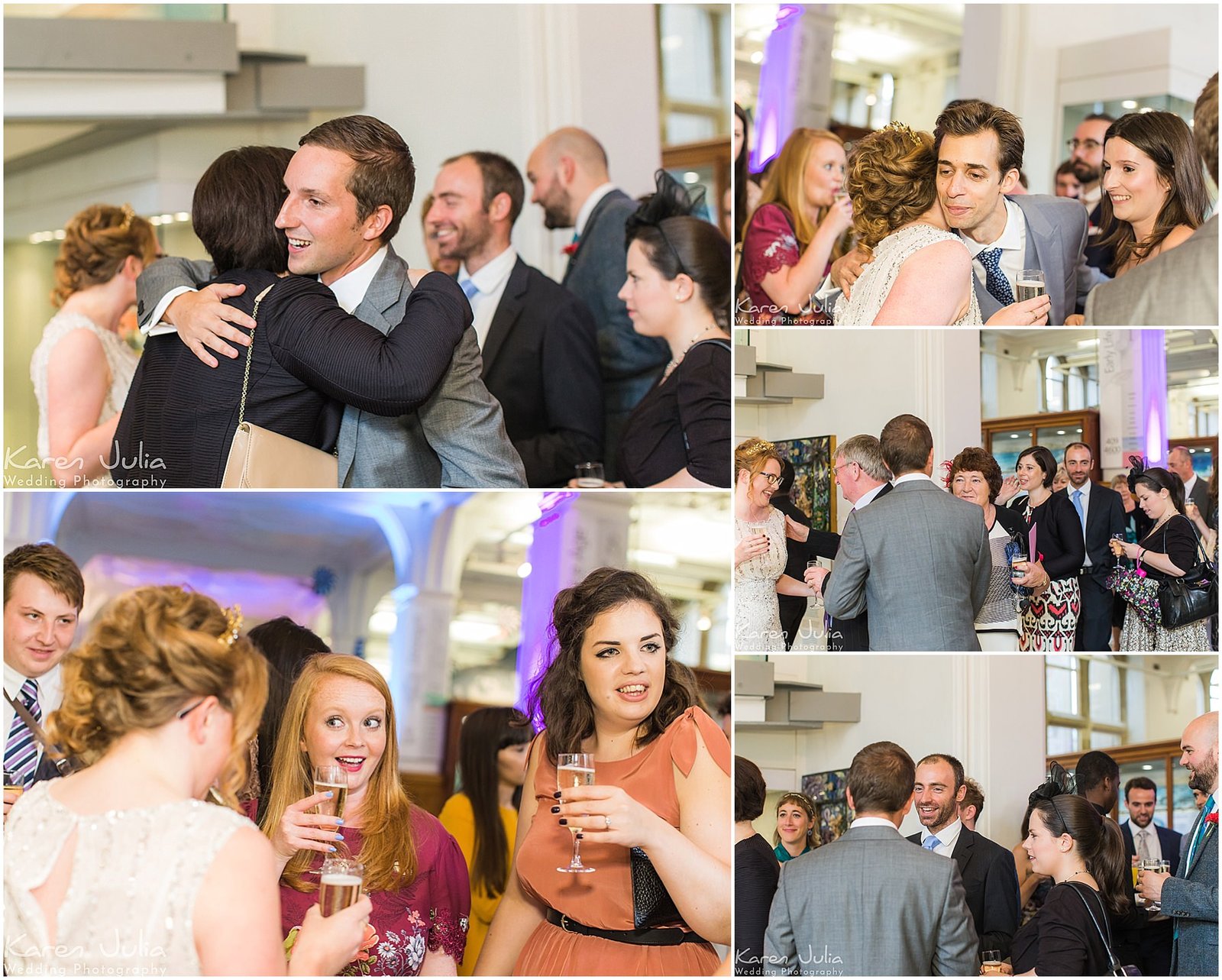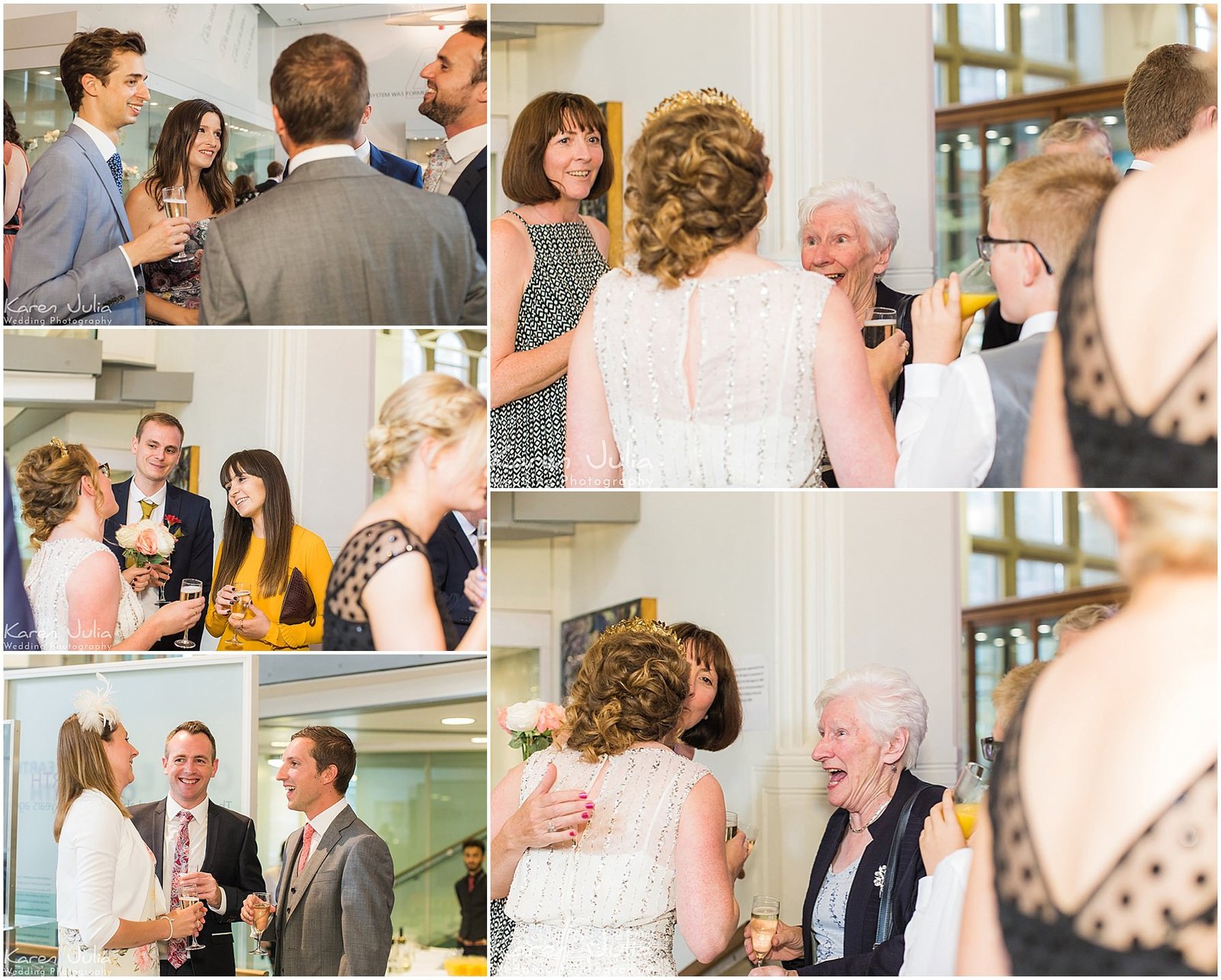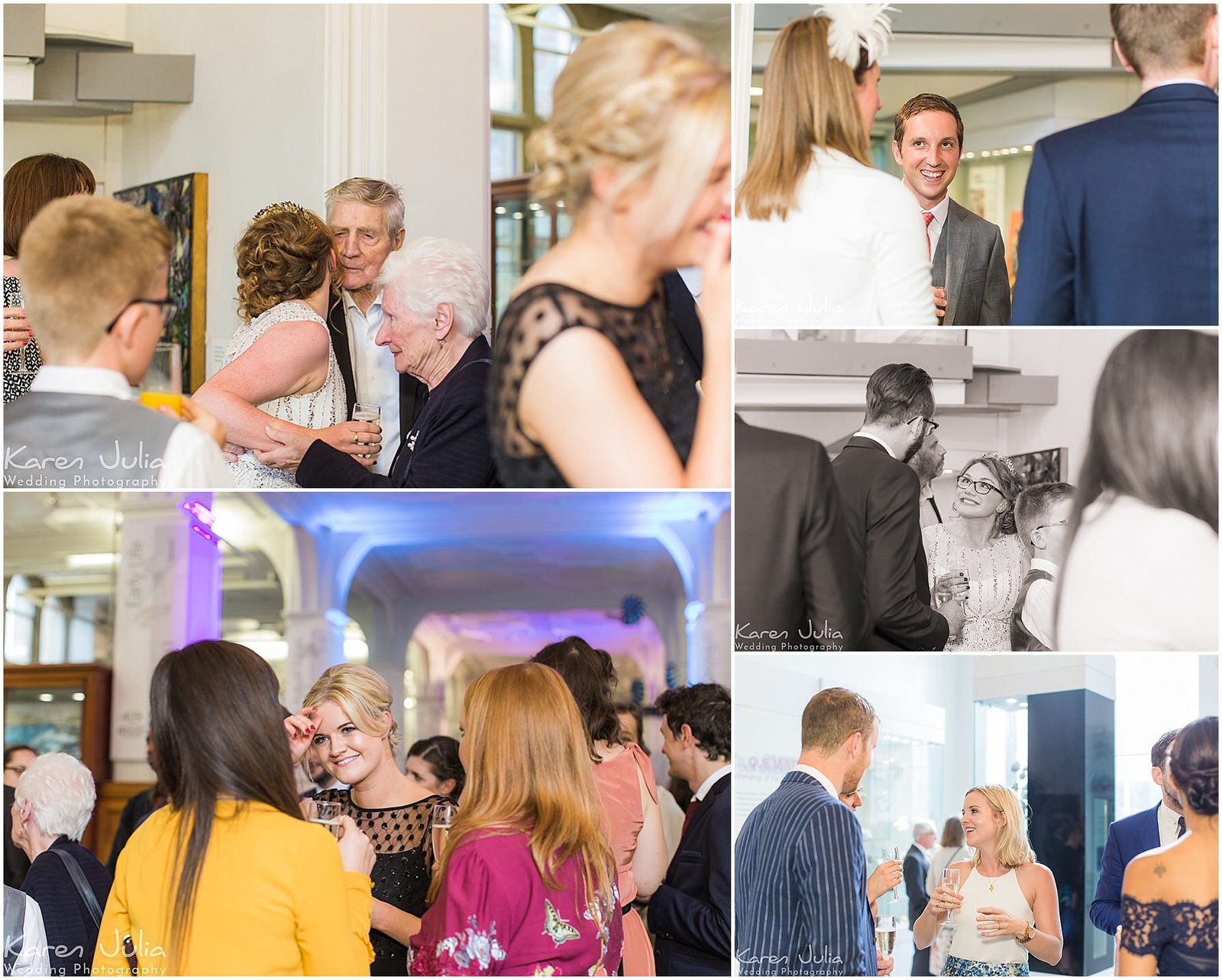 As I'm organising the group photo of everyone, the Museum set up the surprise animal display.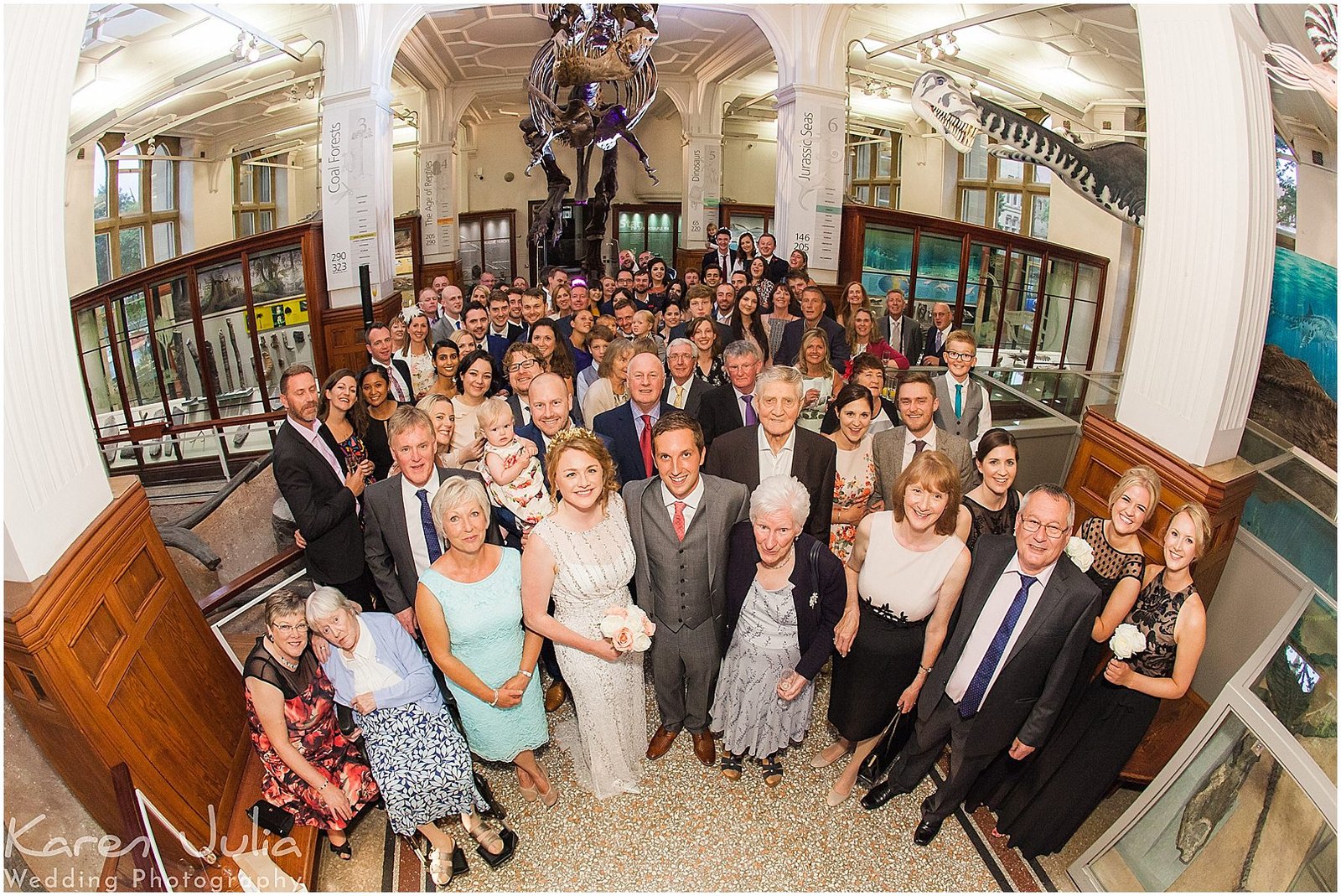 Not all the guests were as enthusiastic about the snake as Catherine!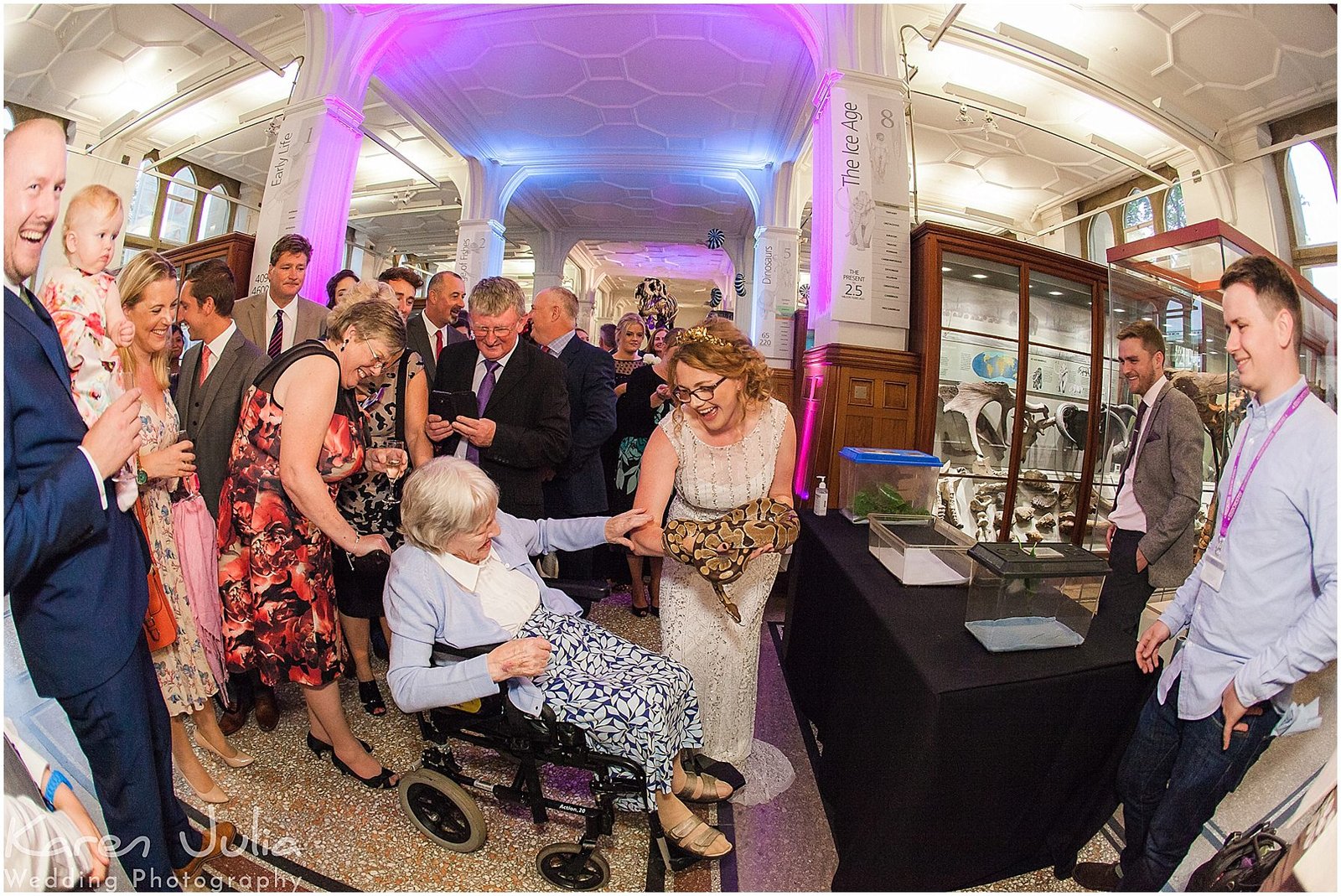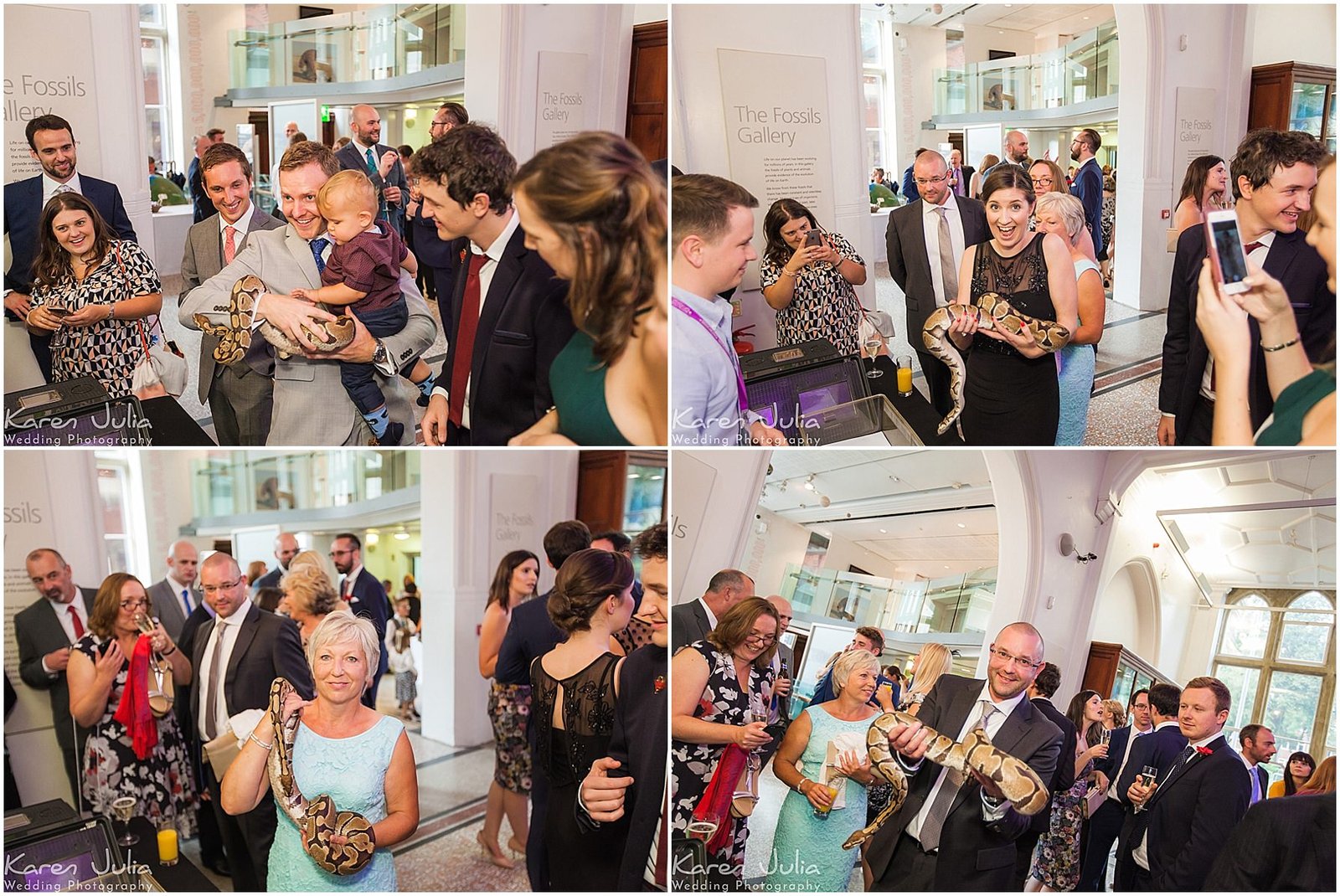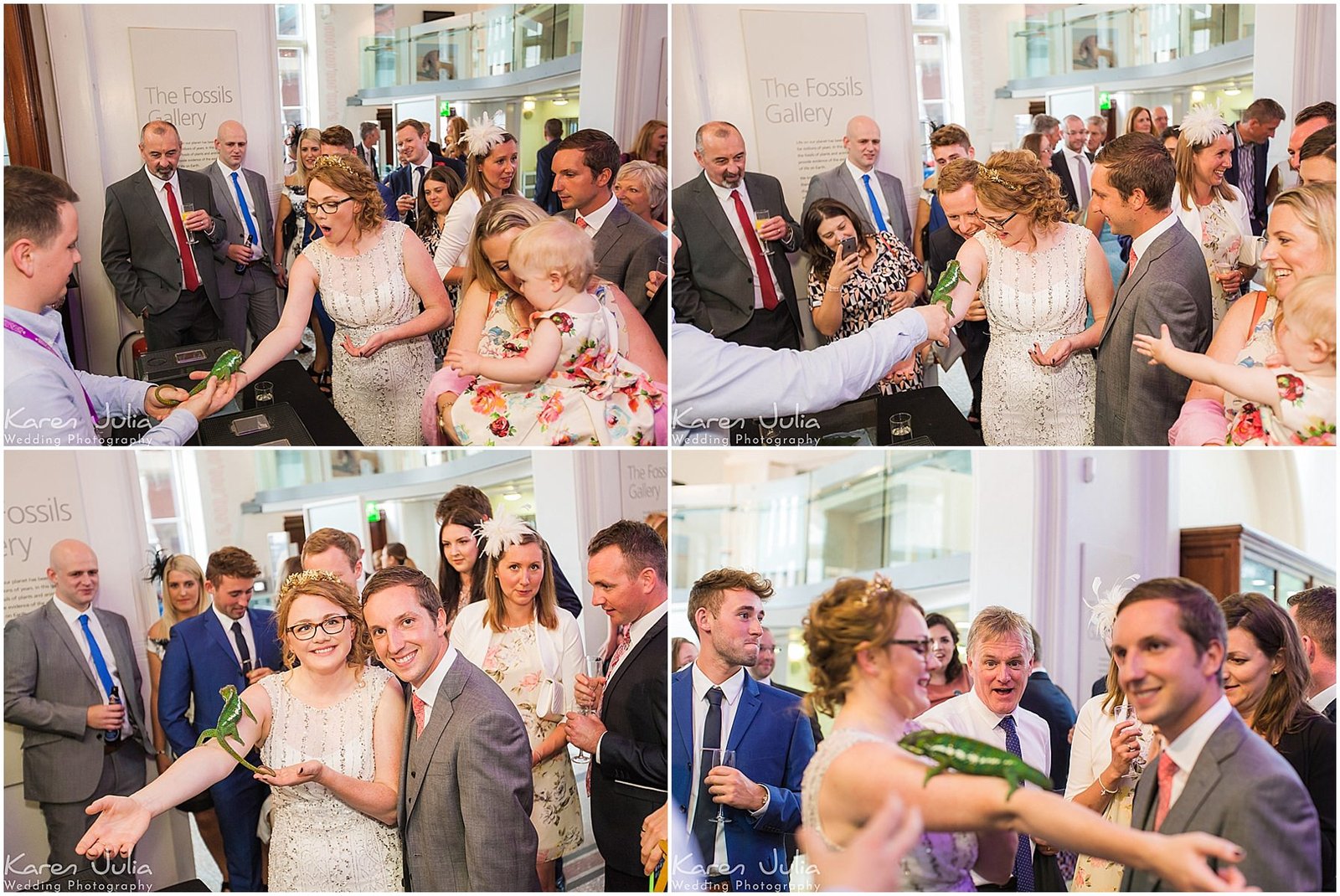 You may not expect your Manchester Museum wedding photography to feature much in the way of greenery, but the courtyard features climbing plants and colourful planters, so as you can see from the photos, it made for a colourful backdrop.
I'd really love to shoot at Manchester Museum again soon, it's a seriously cool location for a wedding and there's loads of locations we simply didn't have time to use on the day. Drop me a line if you're getting married here, I'd love to work with you!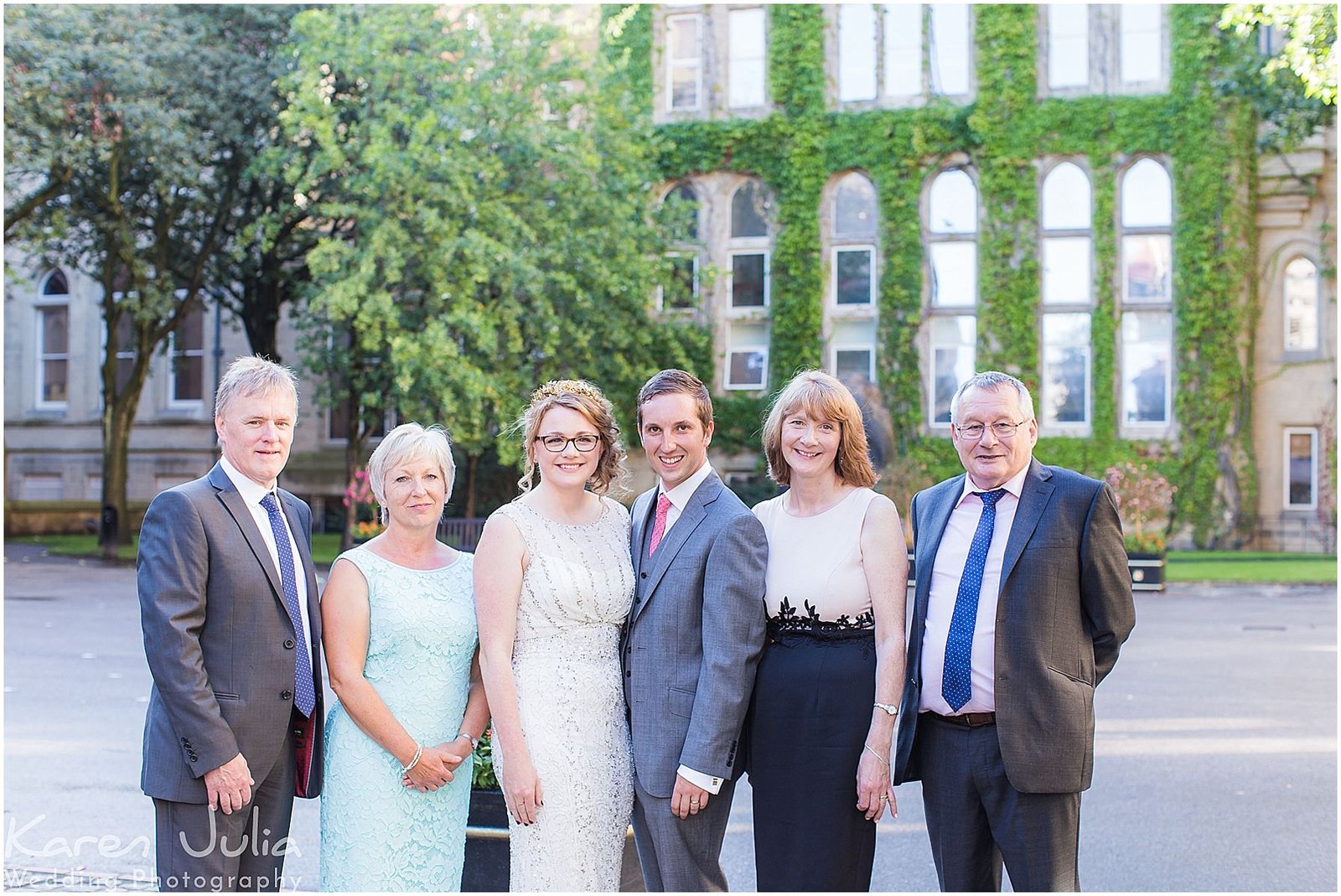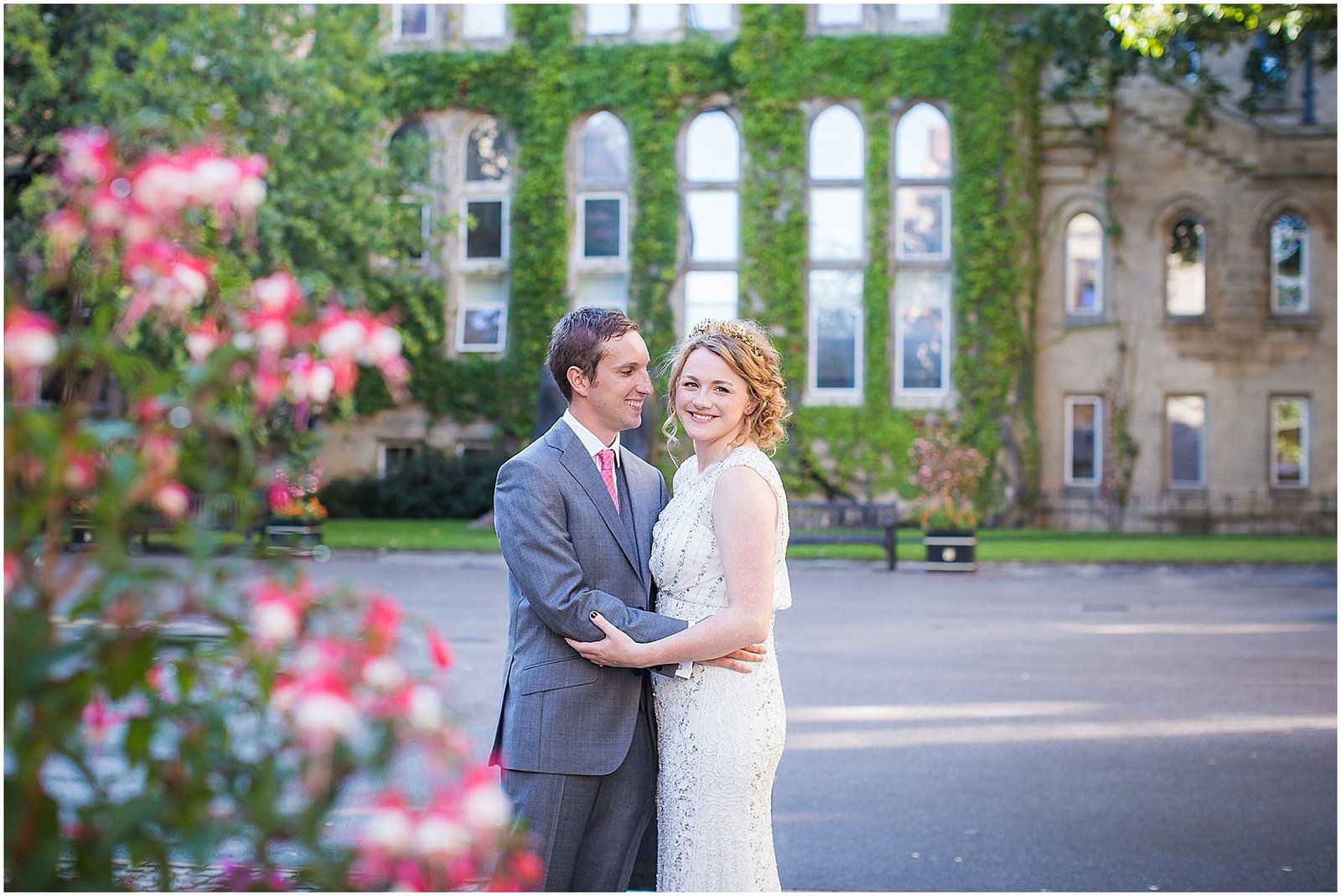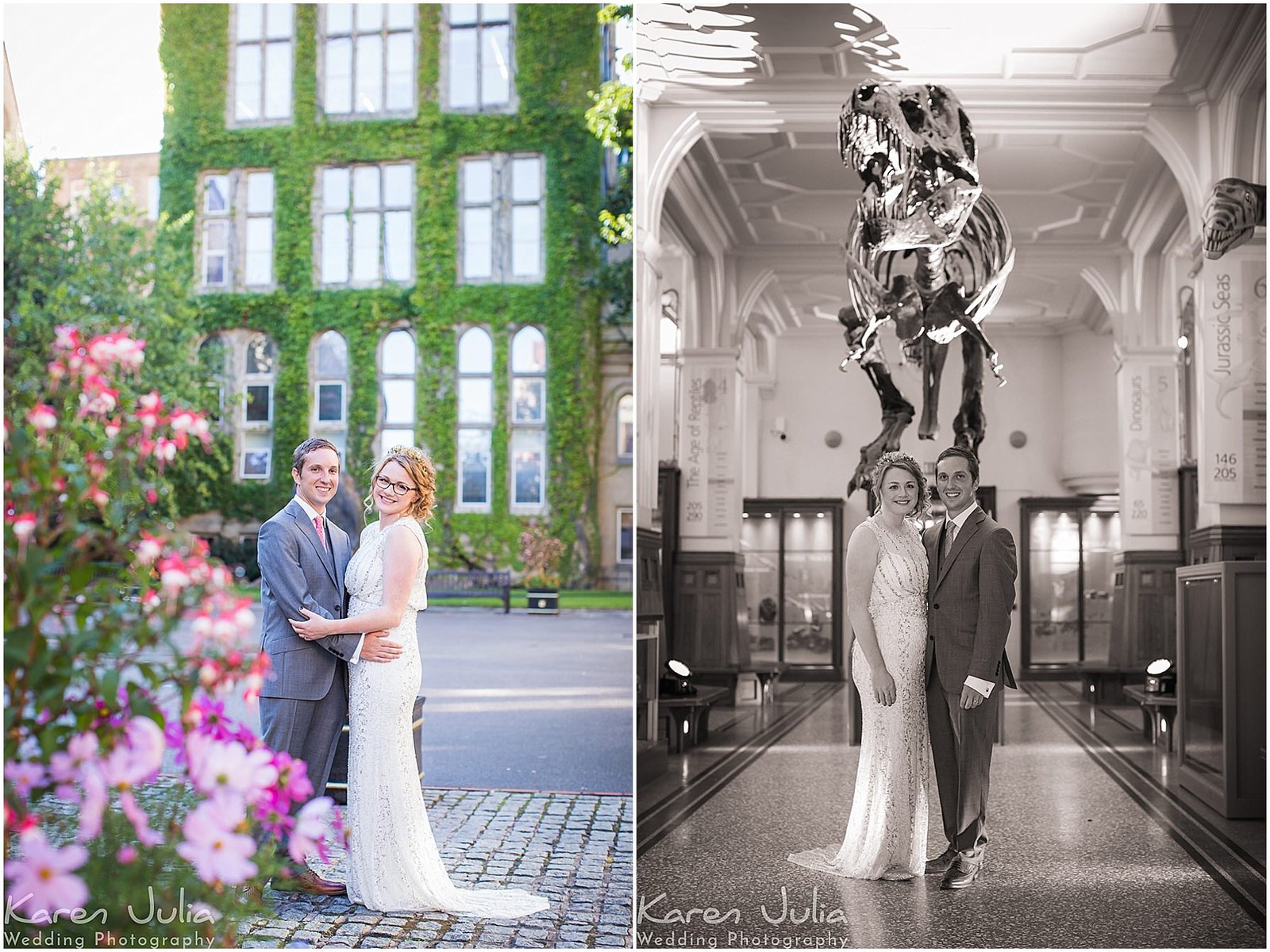 The room where the wedding breakfast was to be held in pretty dark, so I used some additional lighting to highlight the speaker on the stairs and the top table, which was in the middle of the room.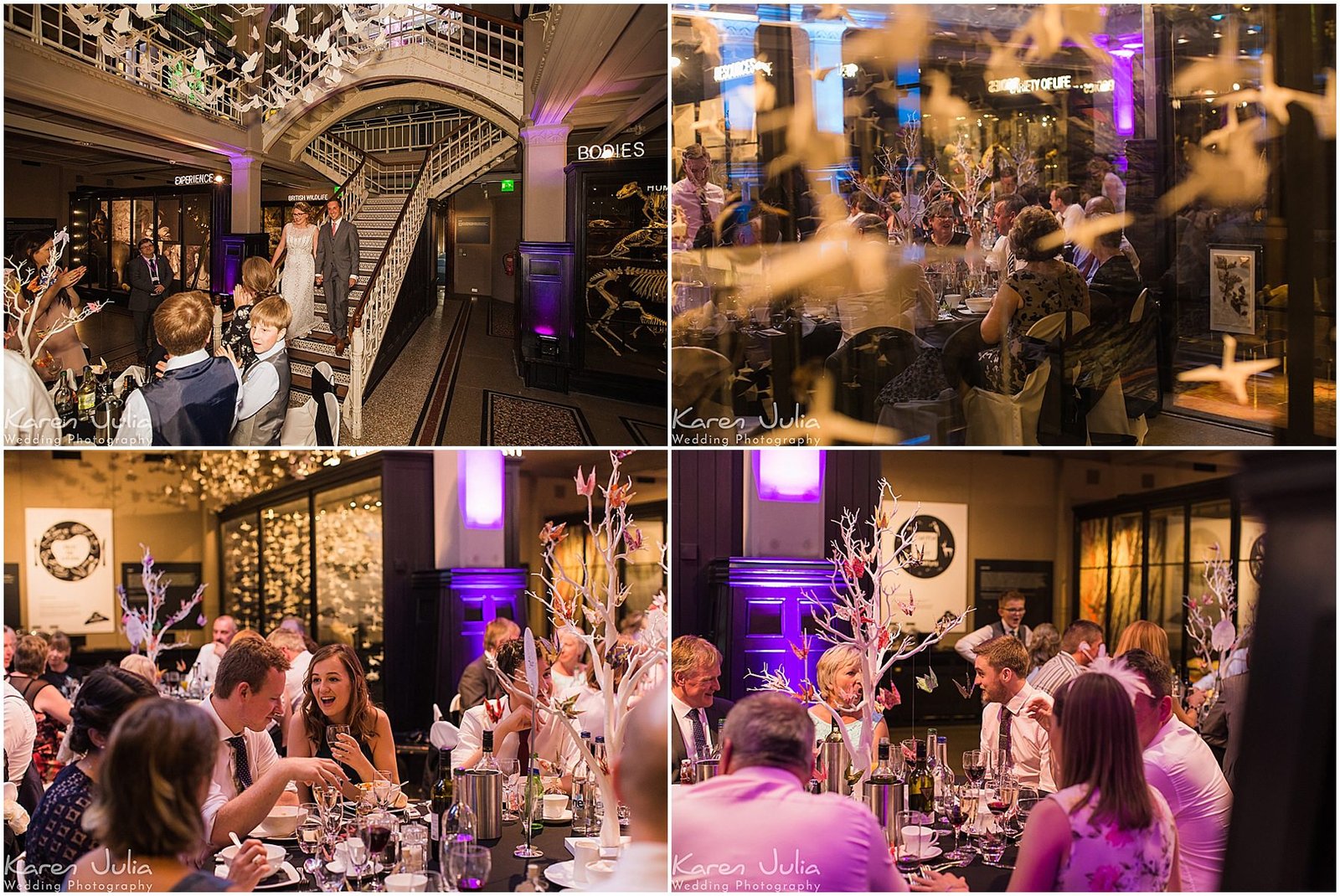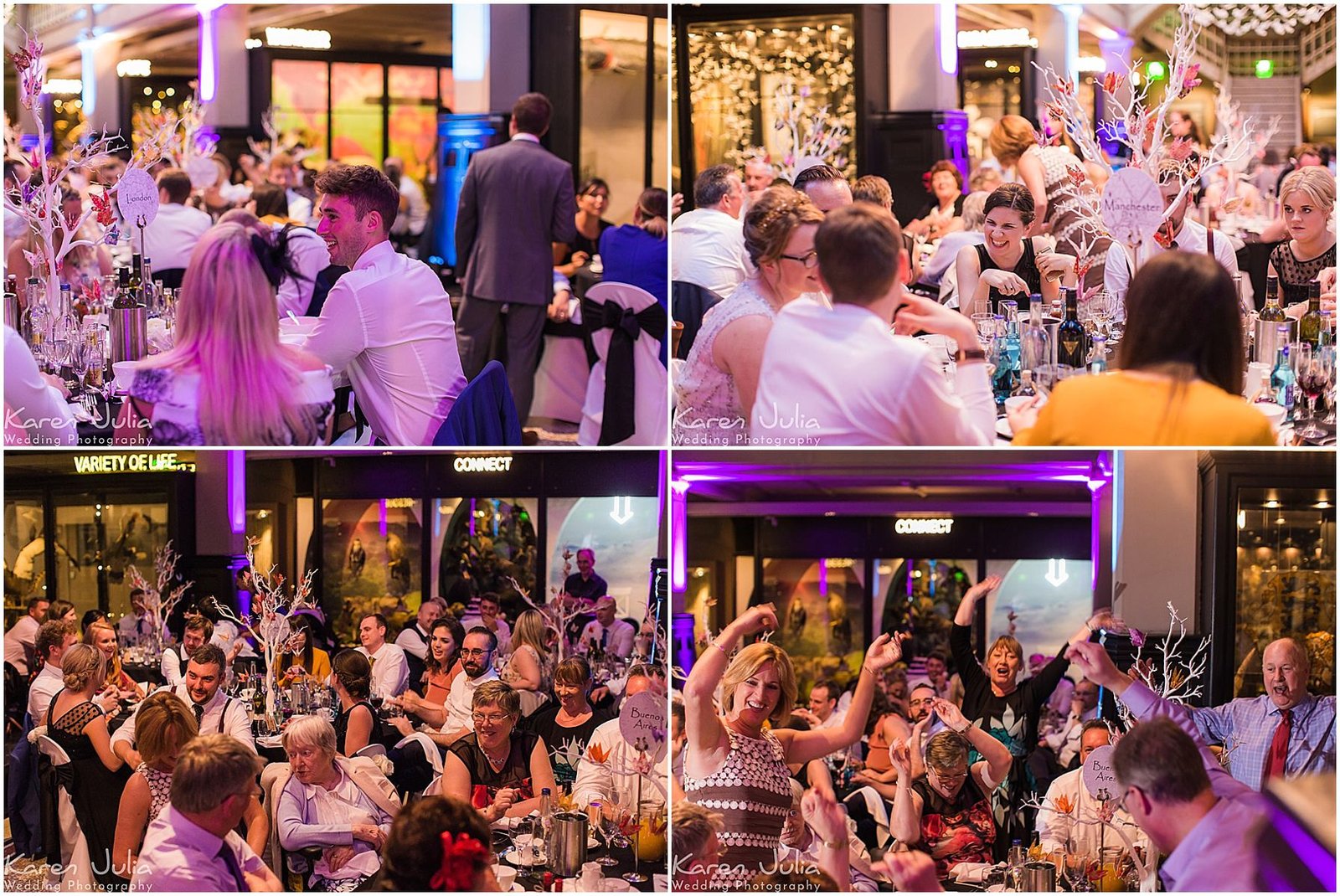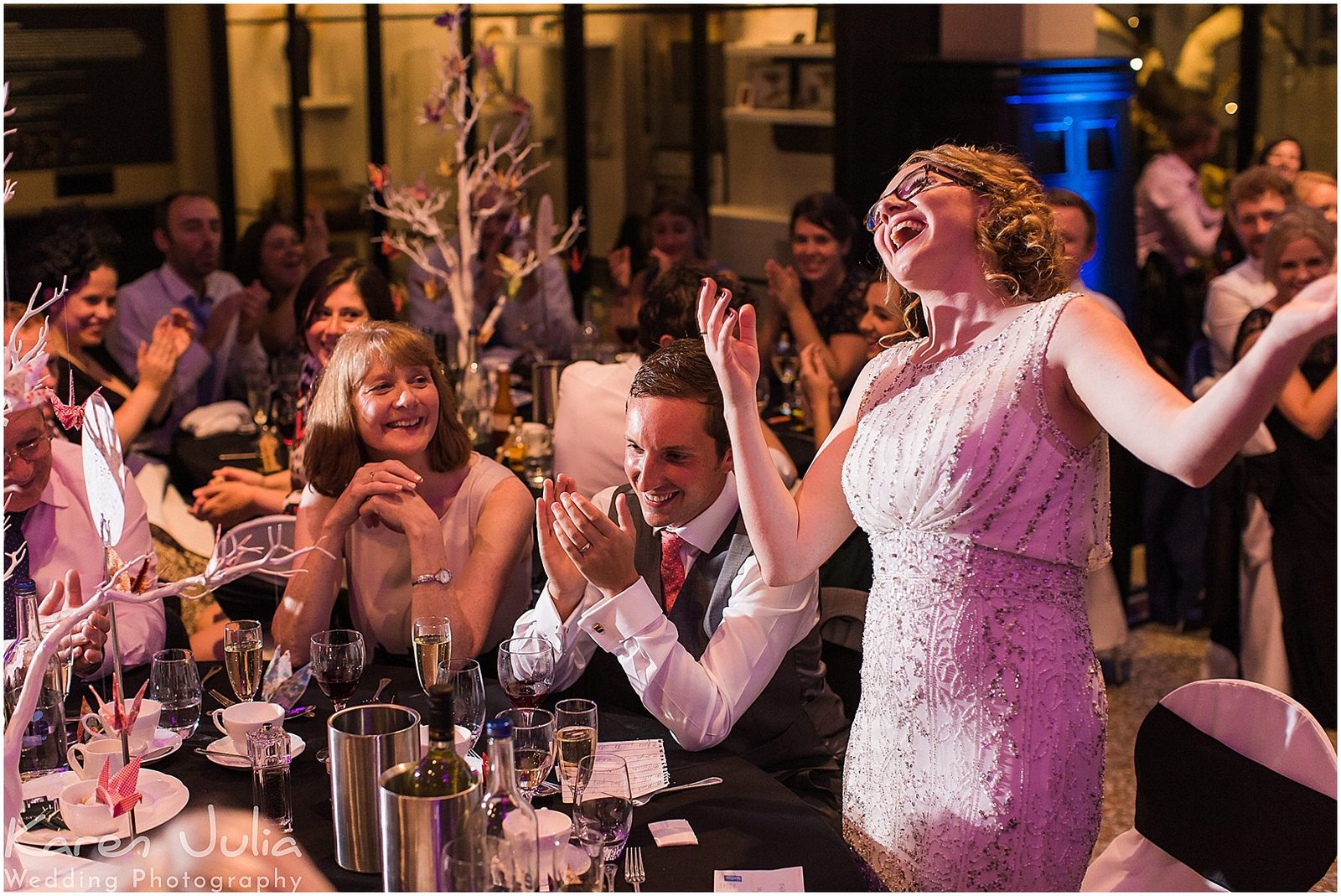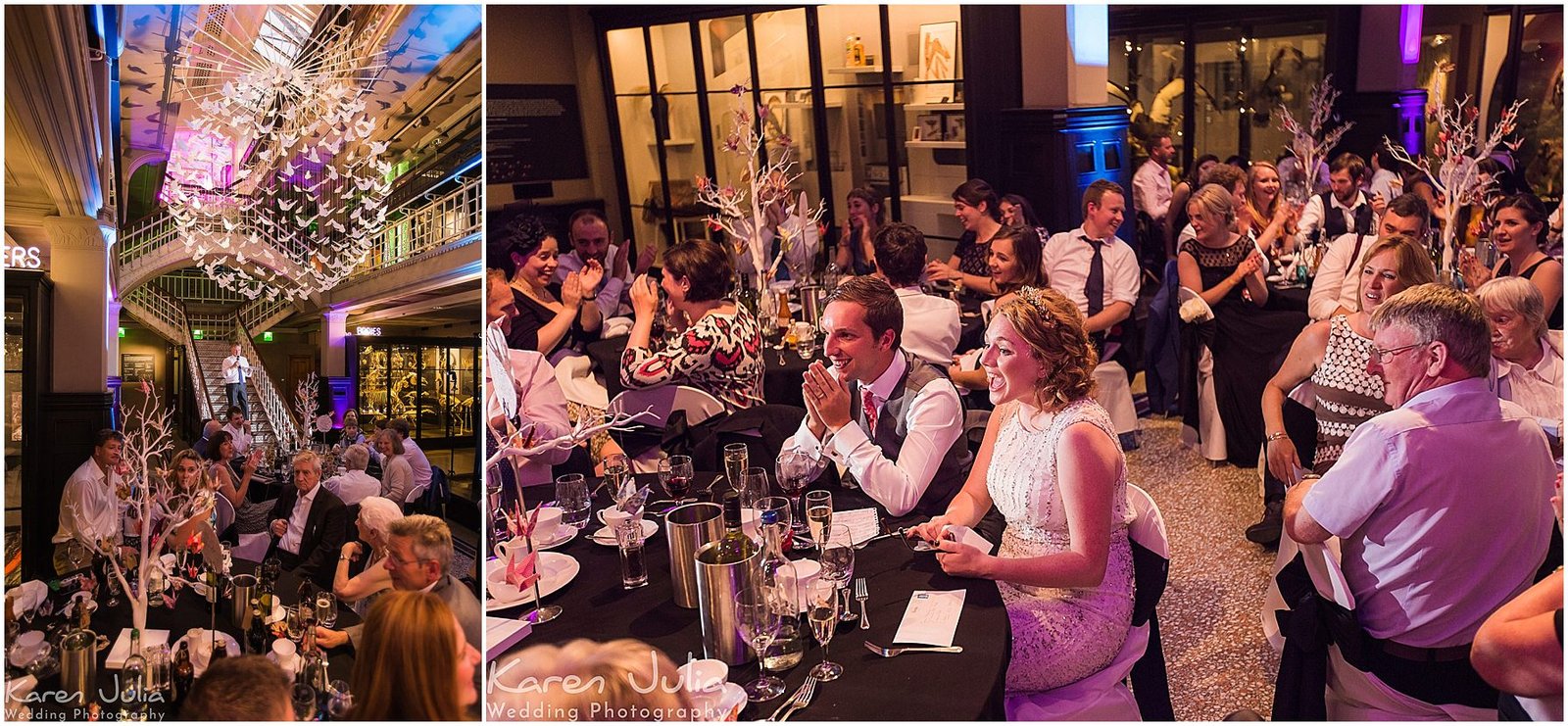 The speeches were so much fun! The room was buzzing and everyone got involved.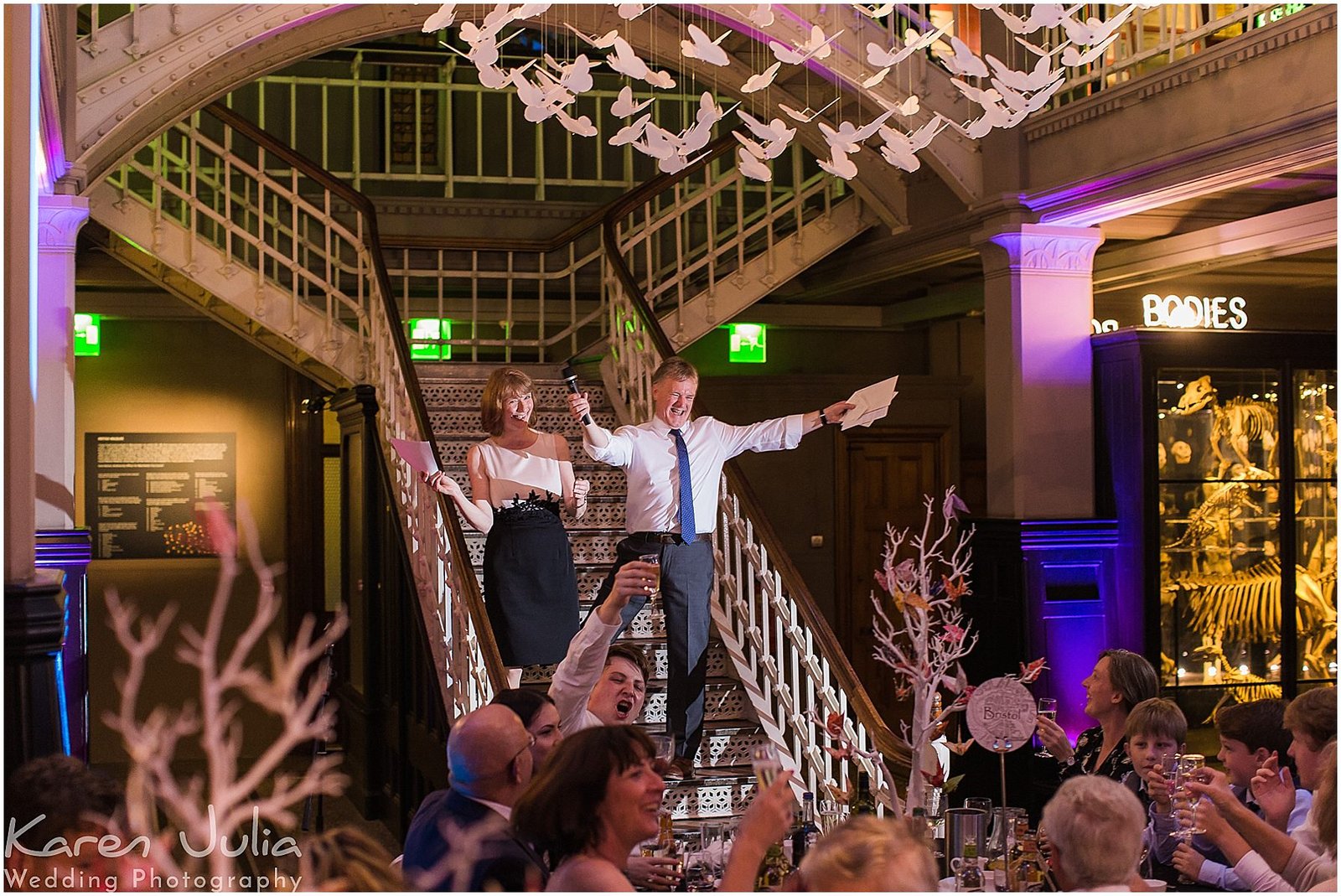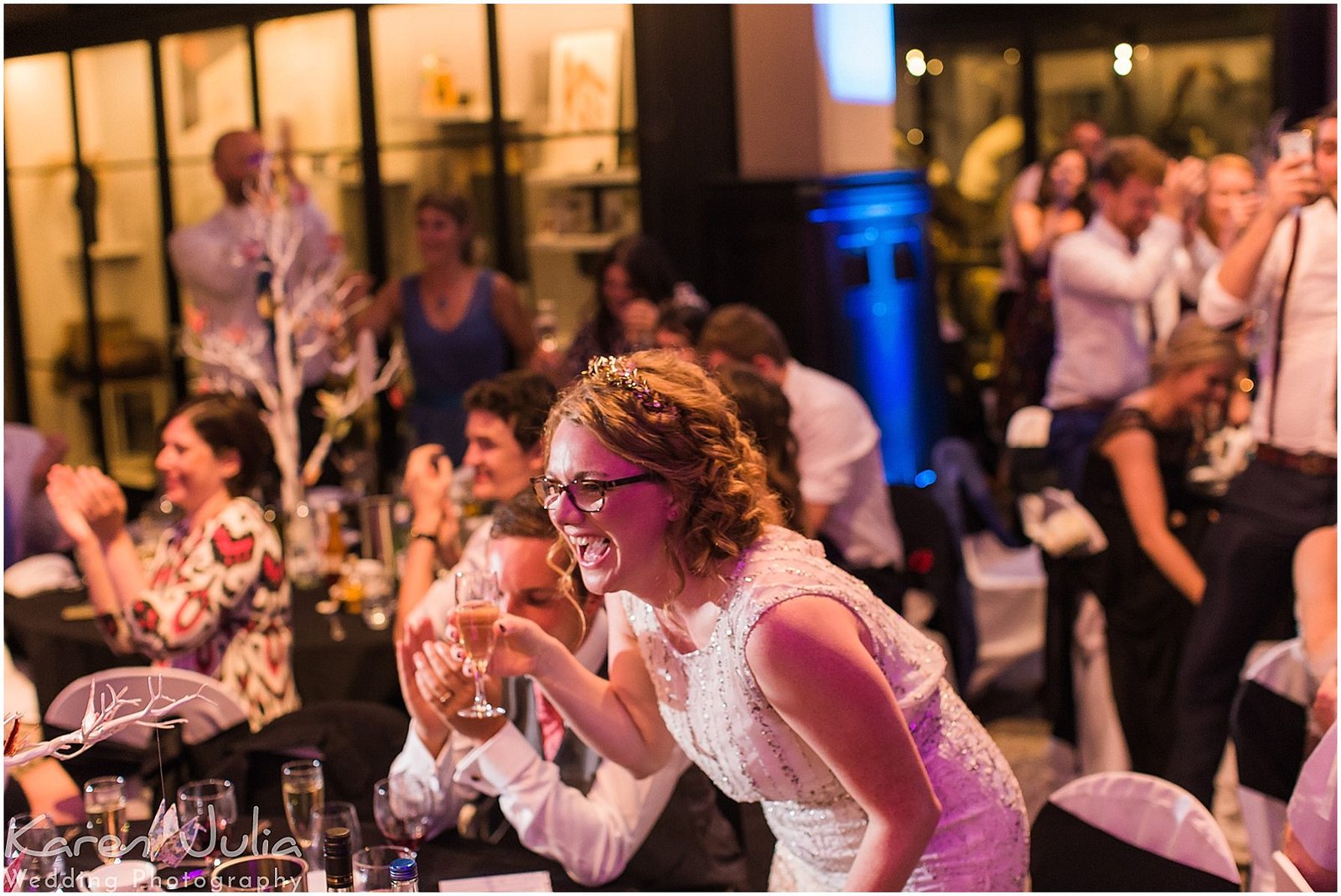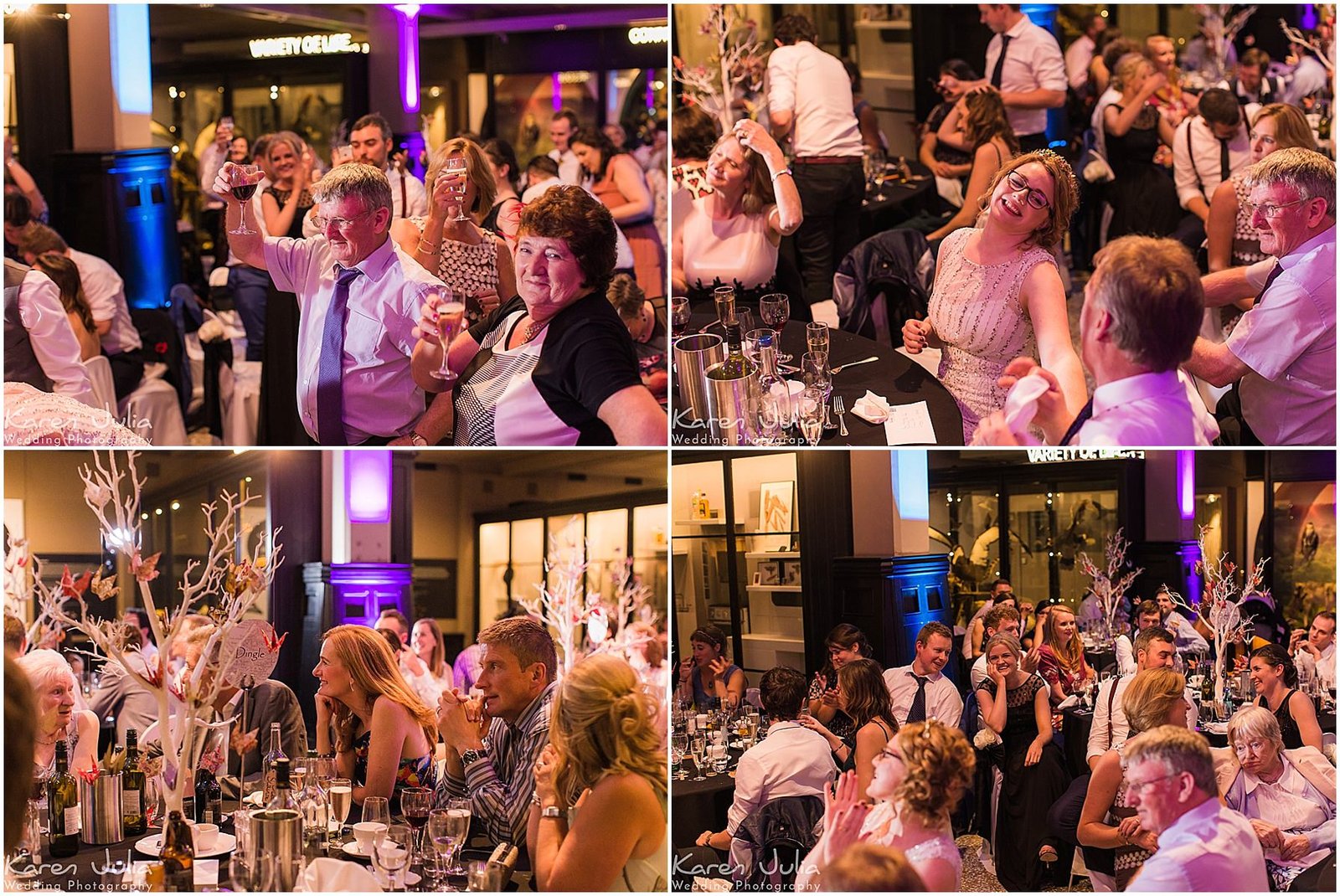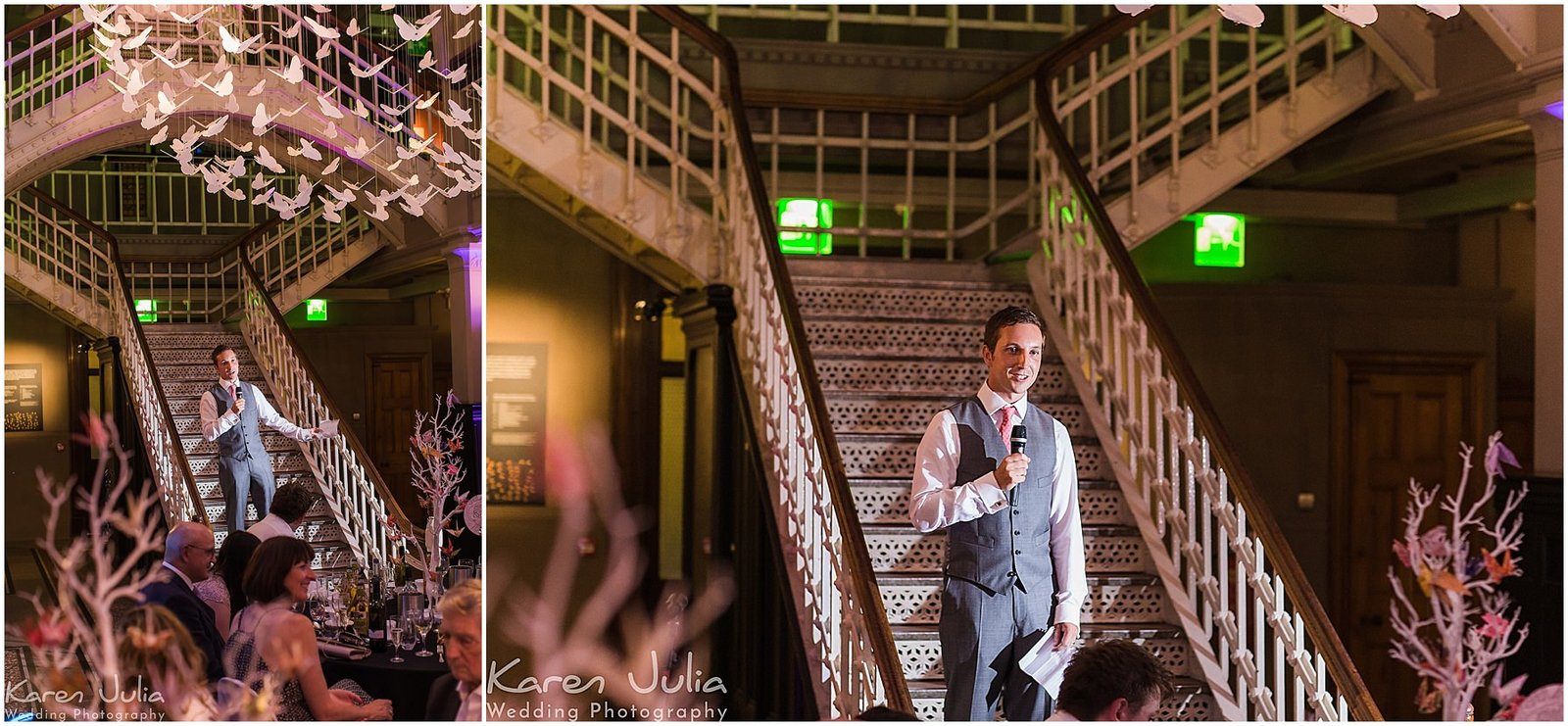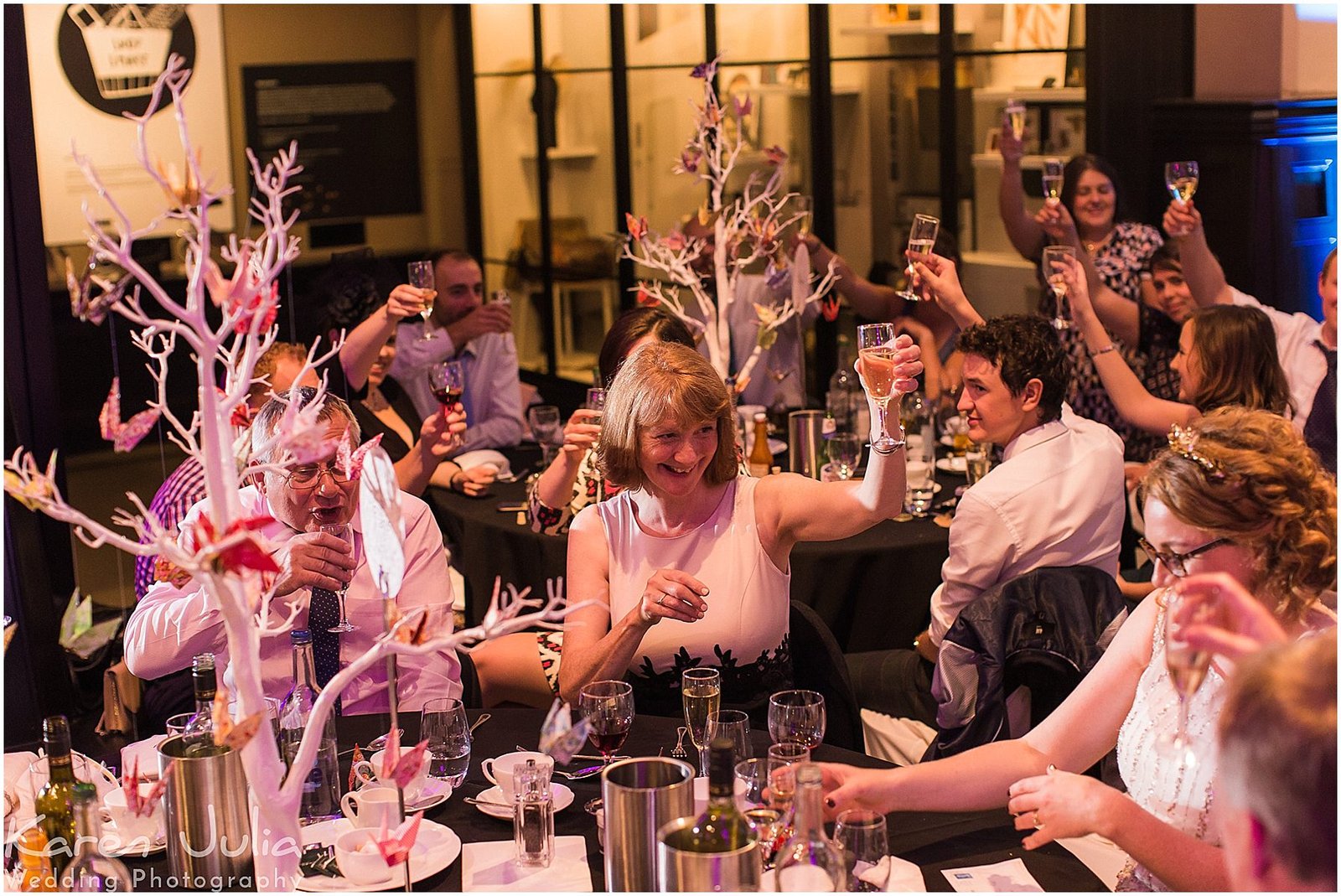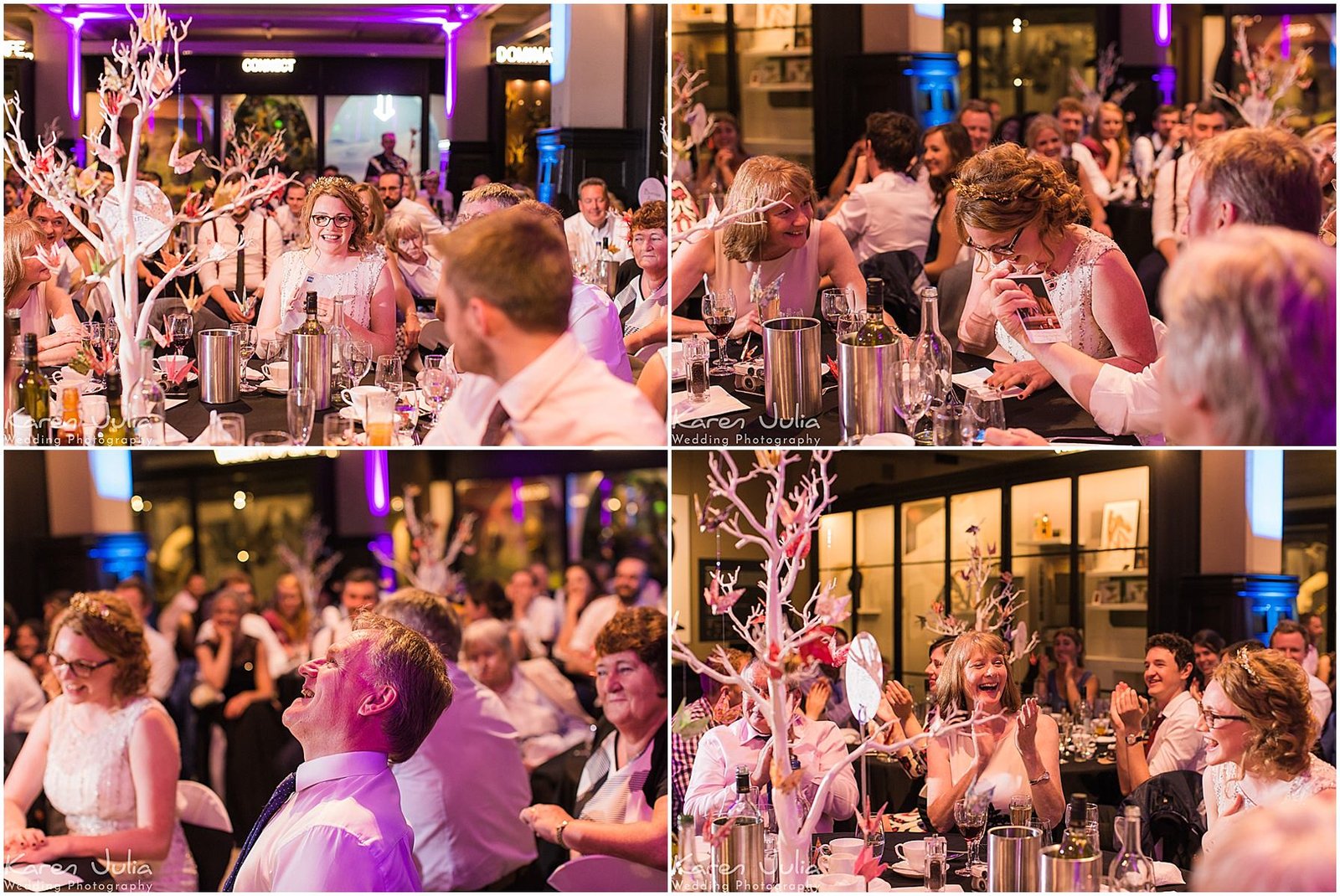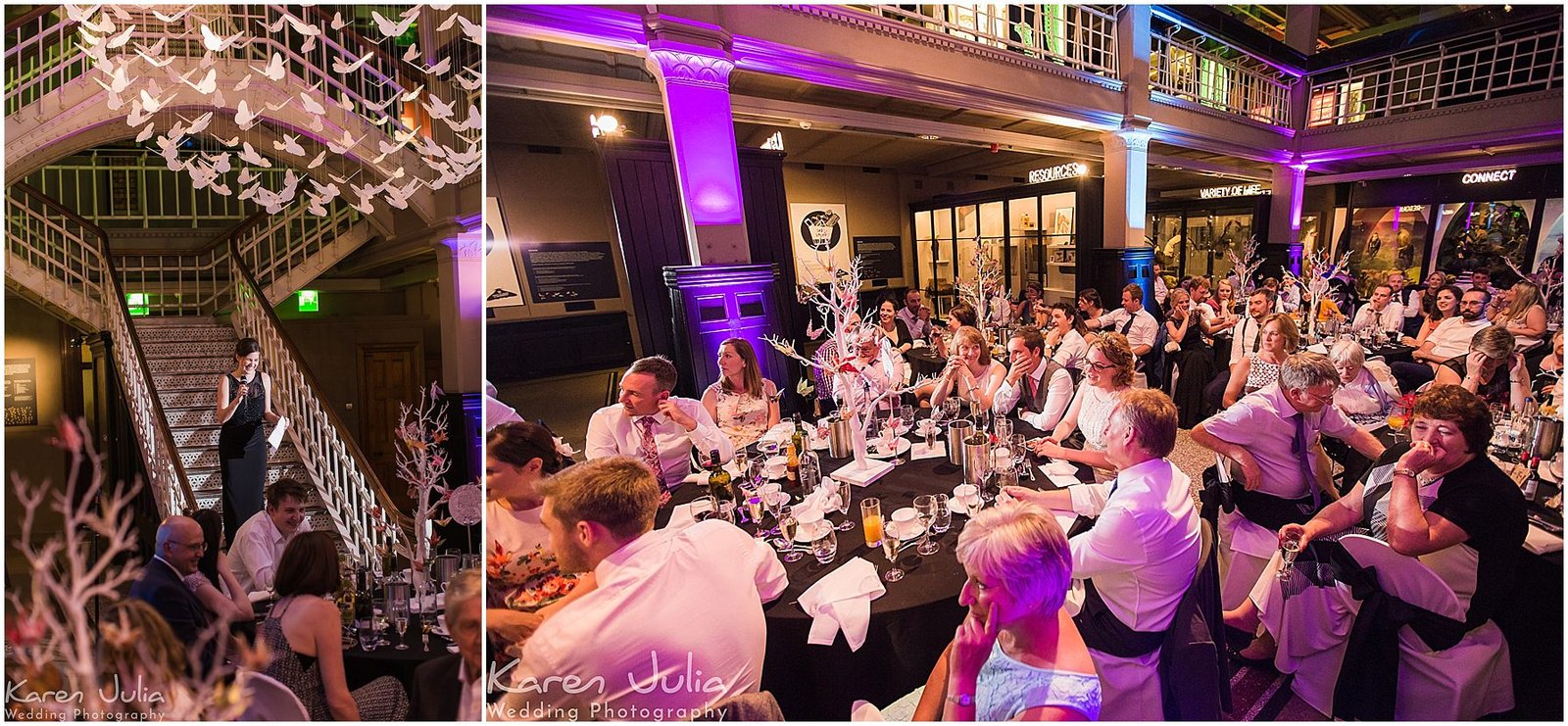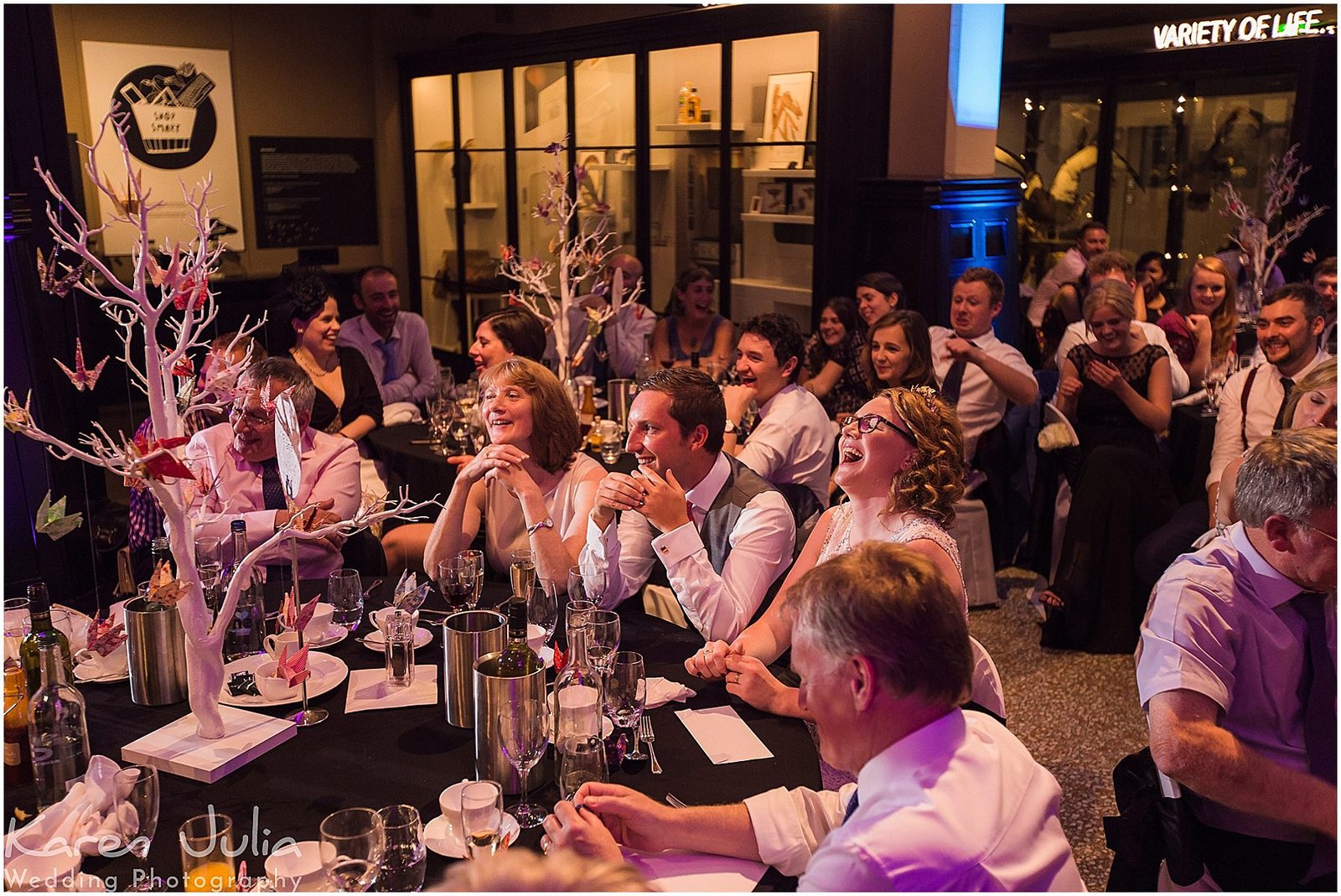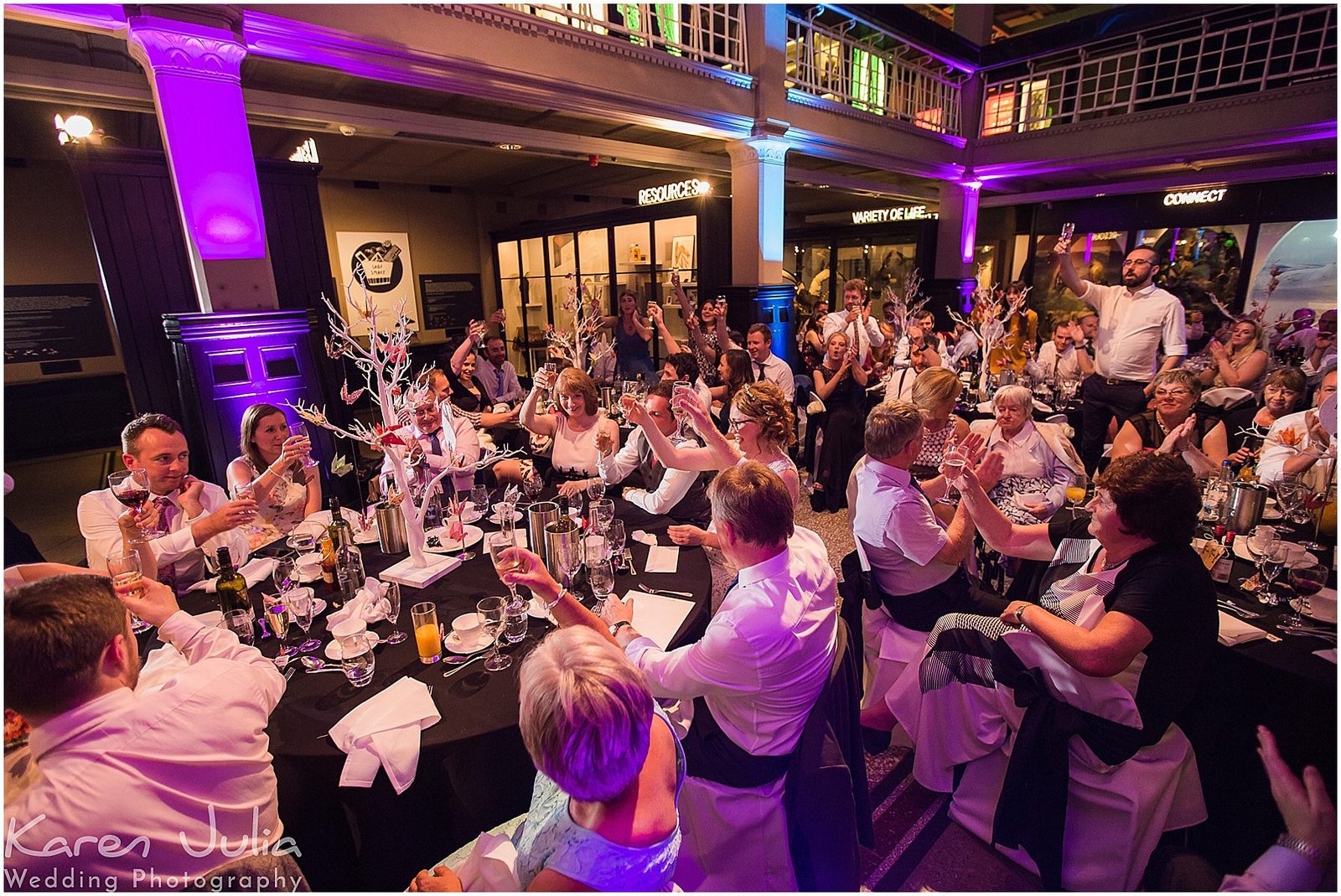 The couple finish of the day with a ceilidh.