Mere golf Resort wedding photography; A beautiful pink & ivory themed wedding at St Josephs church in Sale & The Mere Golf Resort & Spa on a glorious sunny summer day in July.
On the morning of the wedding I met bride Natasha at The Mere golf resort & Spa where she was getting ready. When I arrived there was a perfect blue sky but it was due to get a bit cloudy later, so I wanted to ensure I had included this in the mornings photos. (Check out that shoe shot!)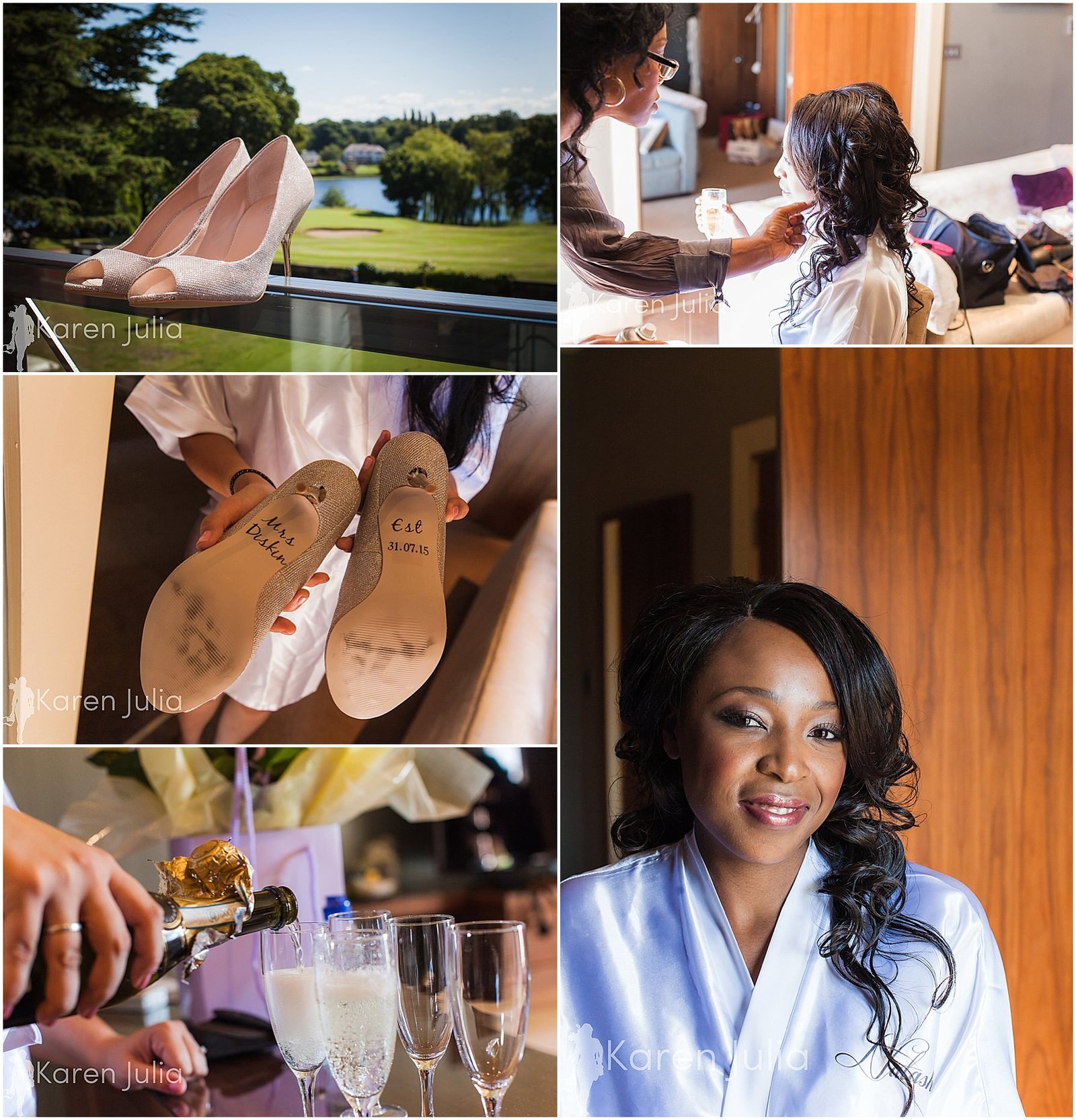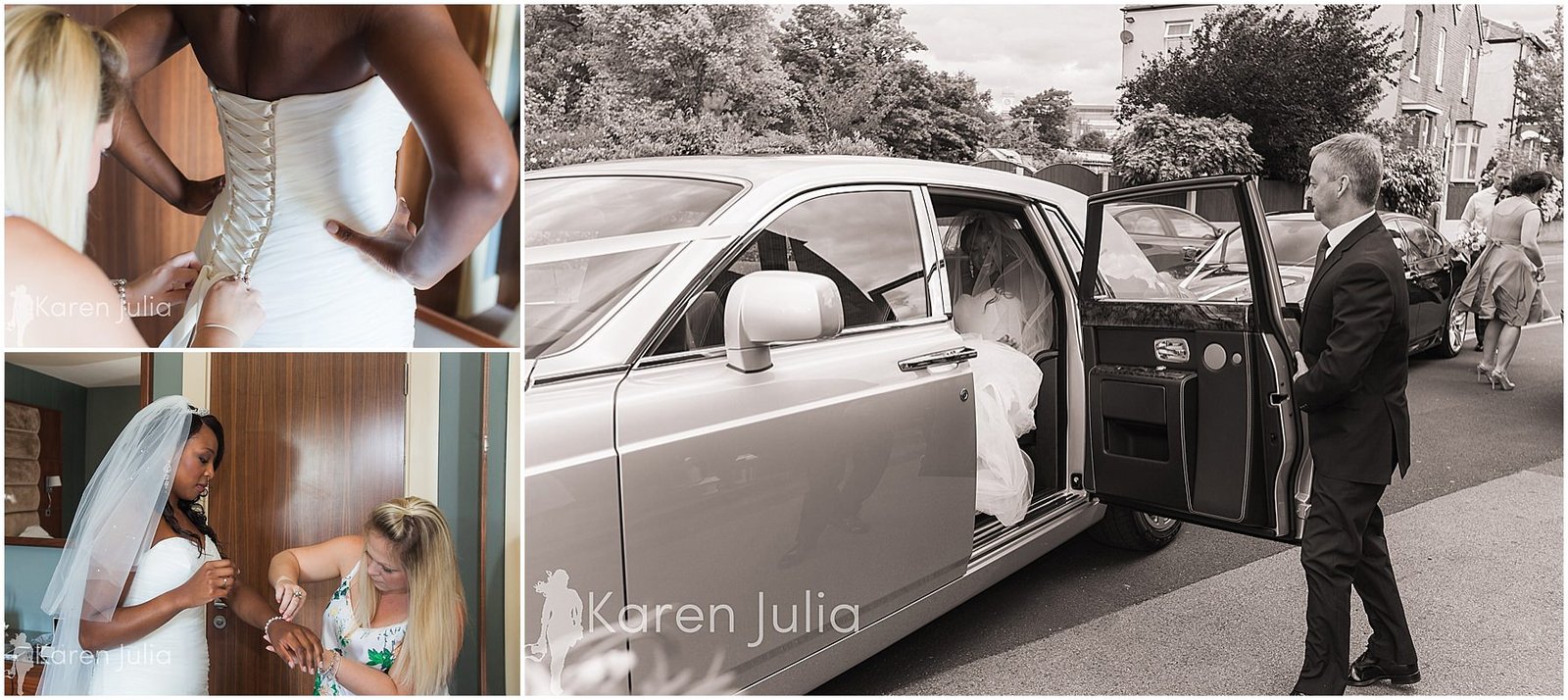 The wedding ceremony was at St Josephs church in Sale, a warm & welcome church with beautiful stained glass windows.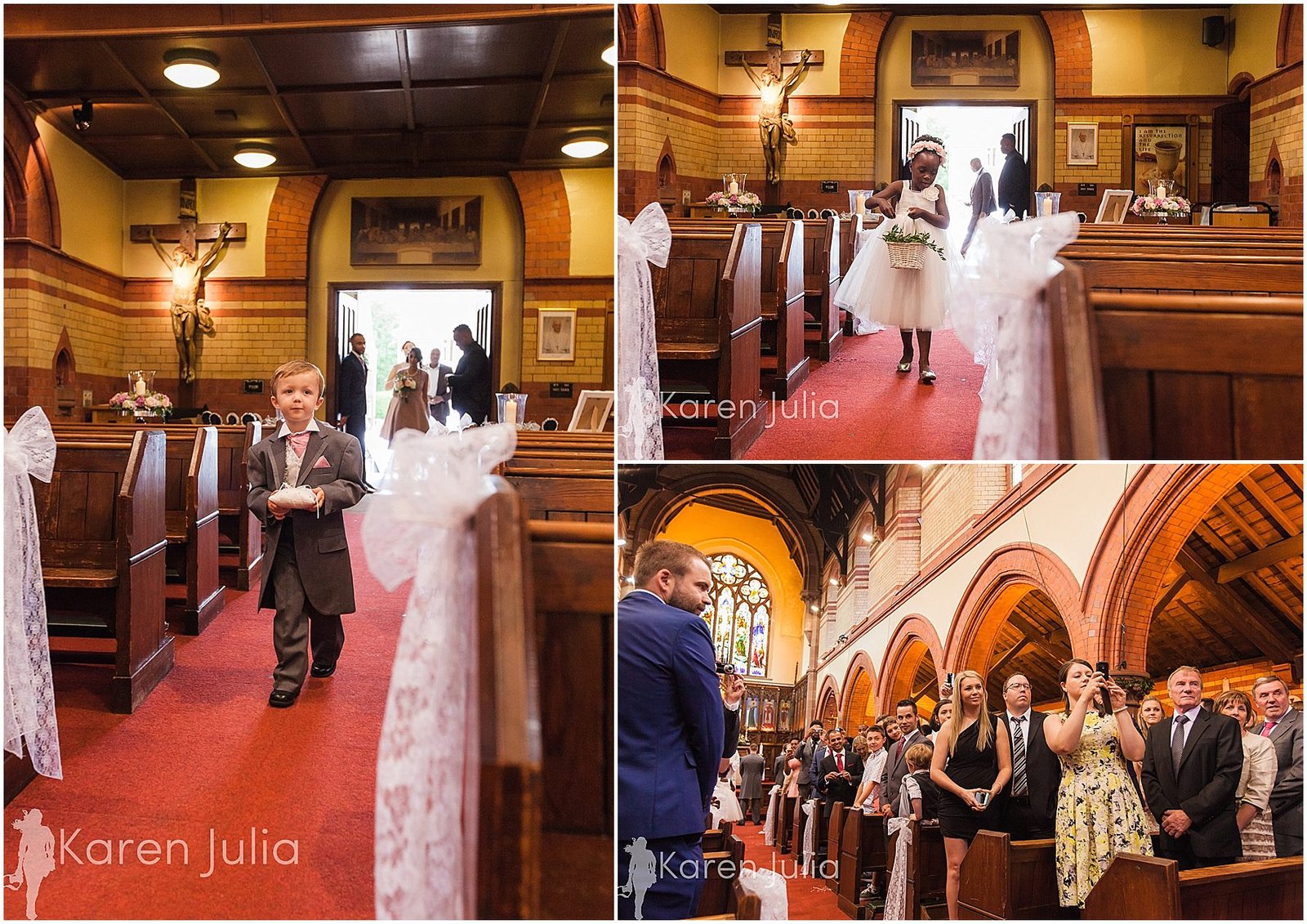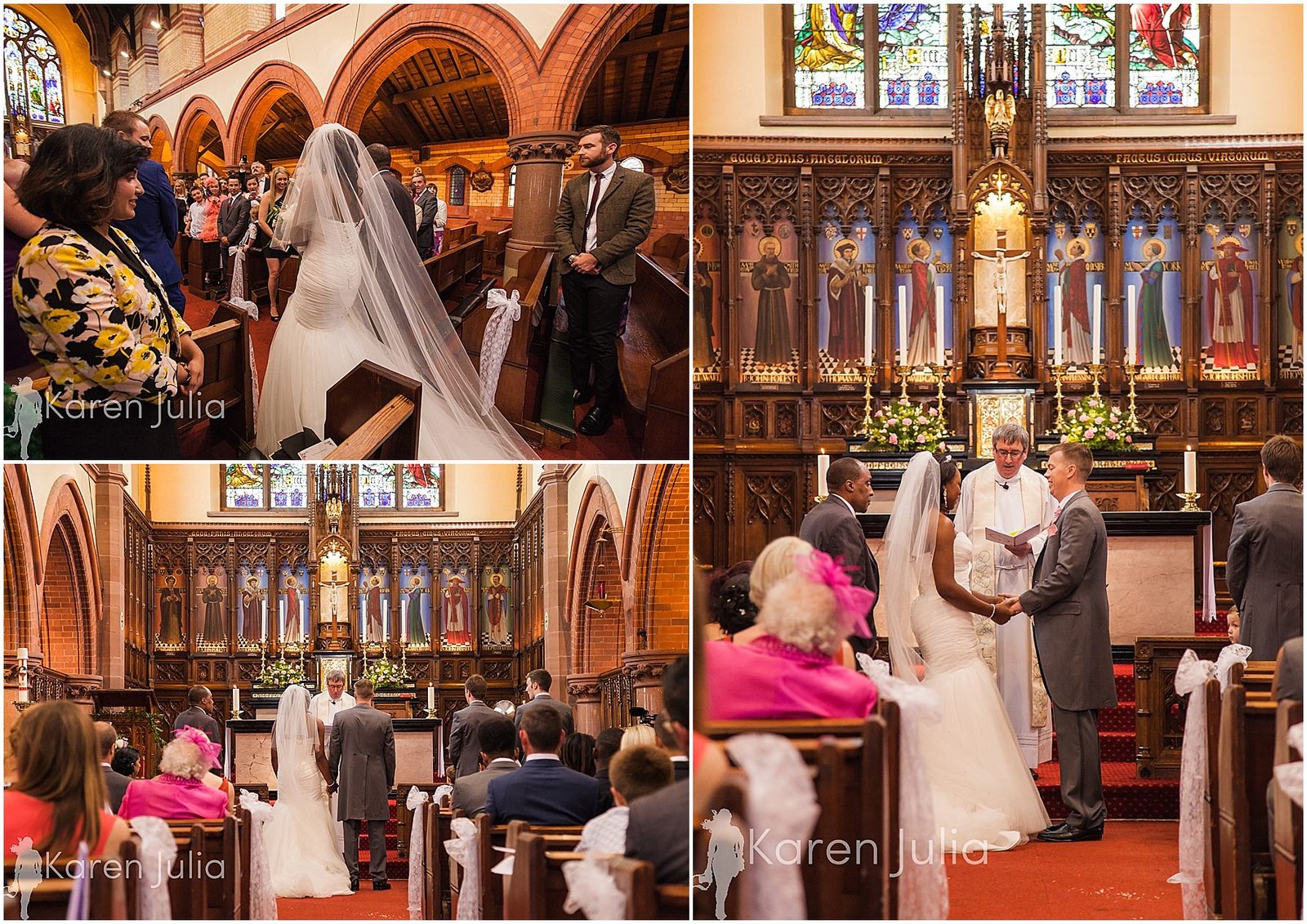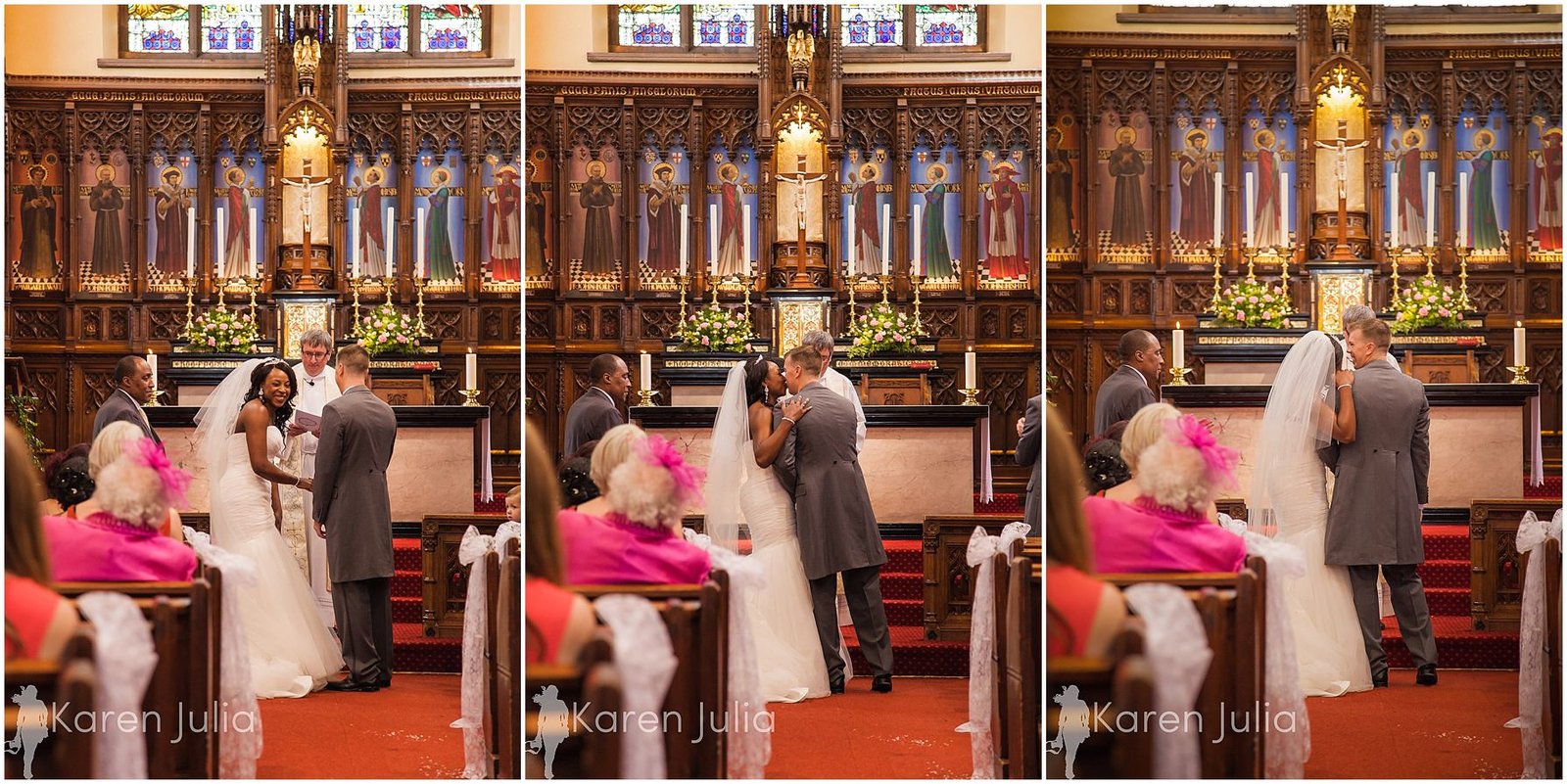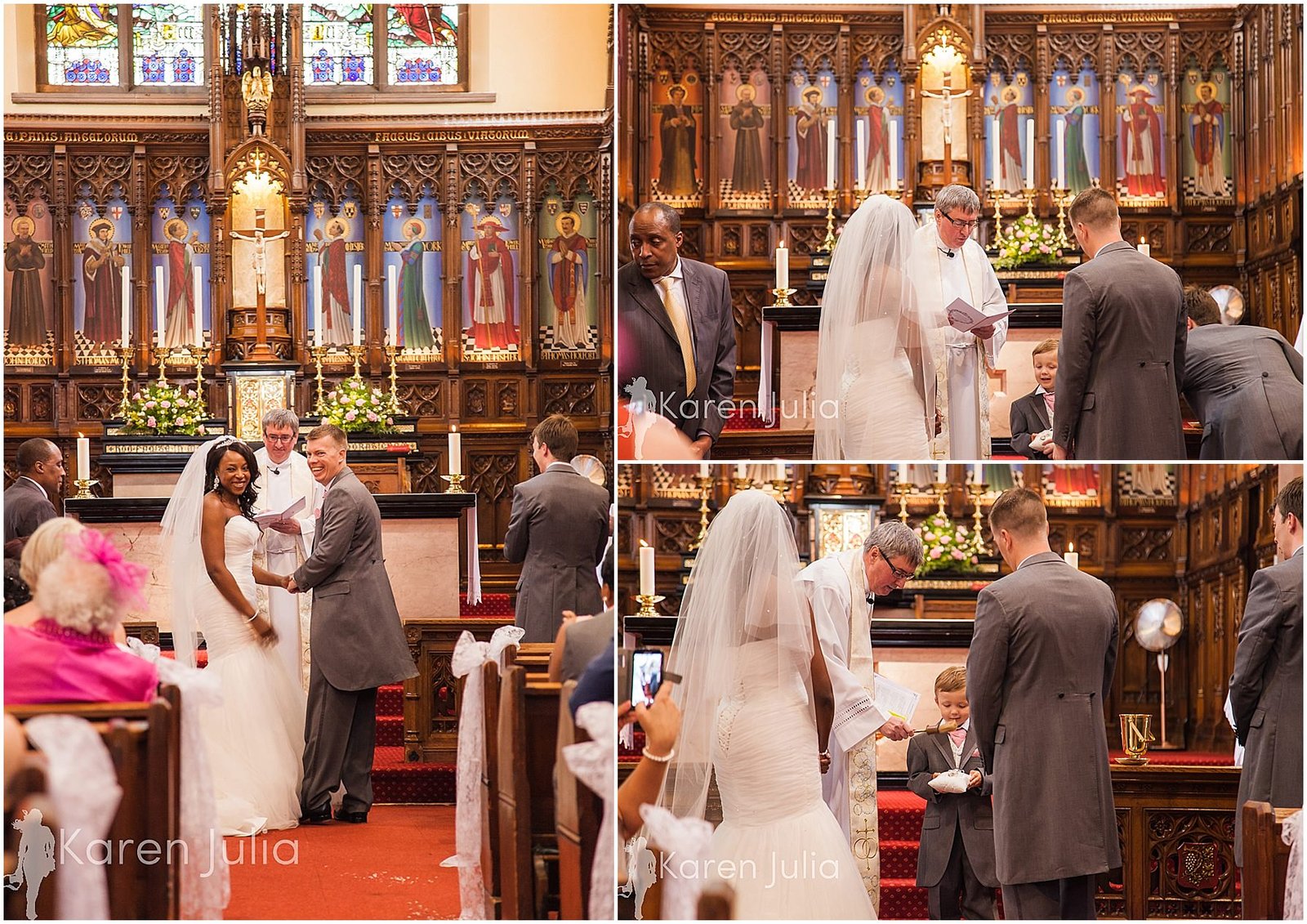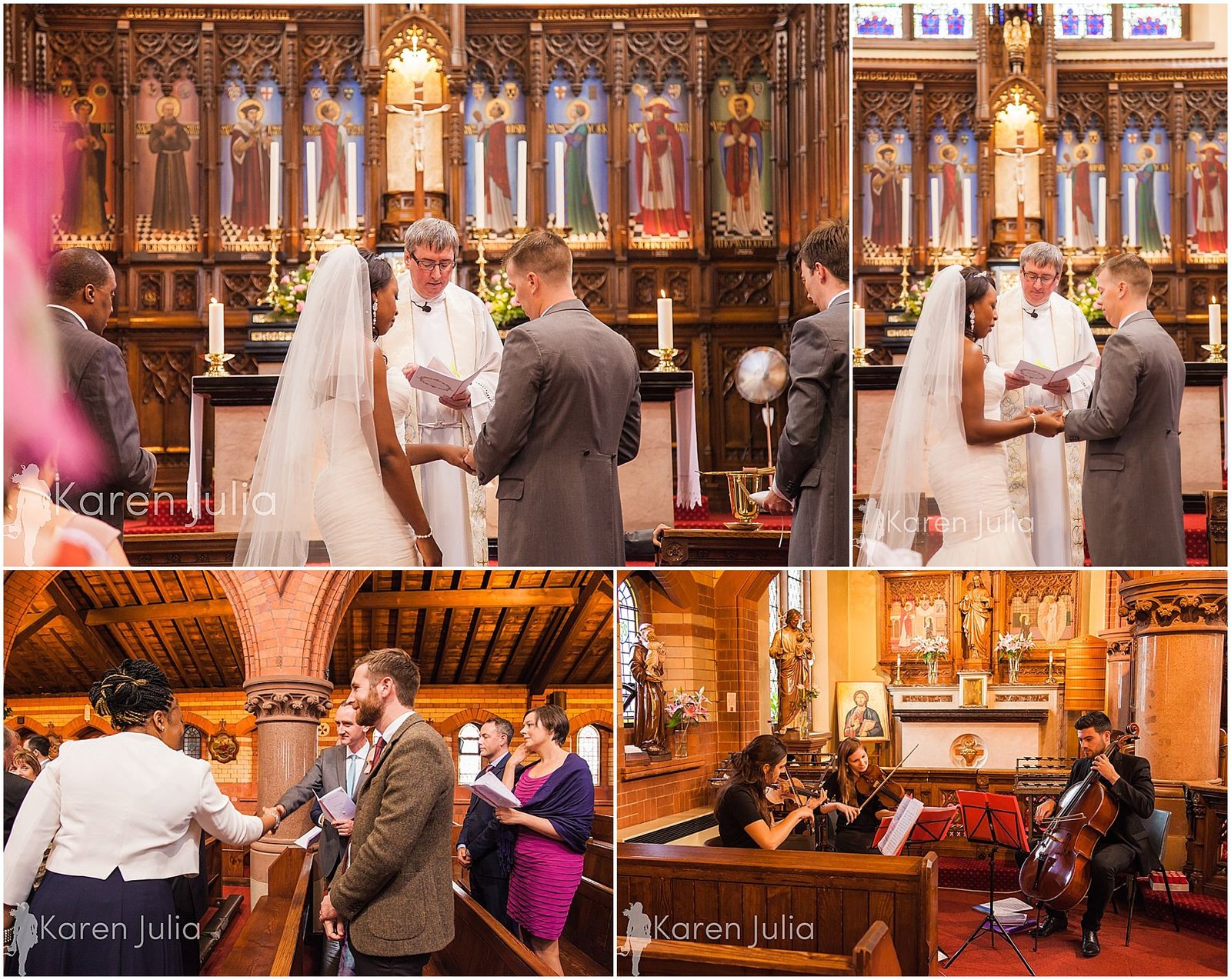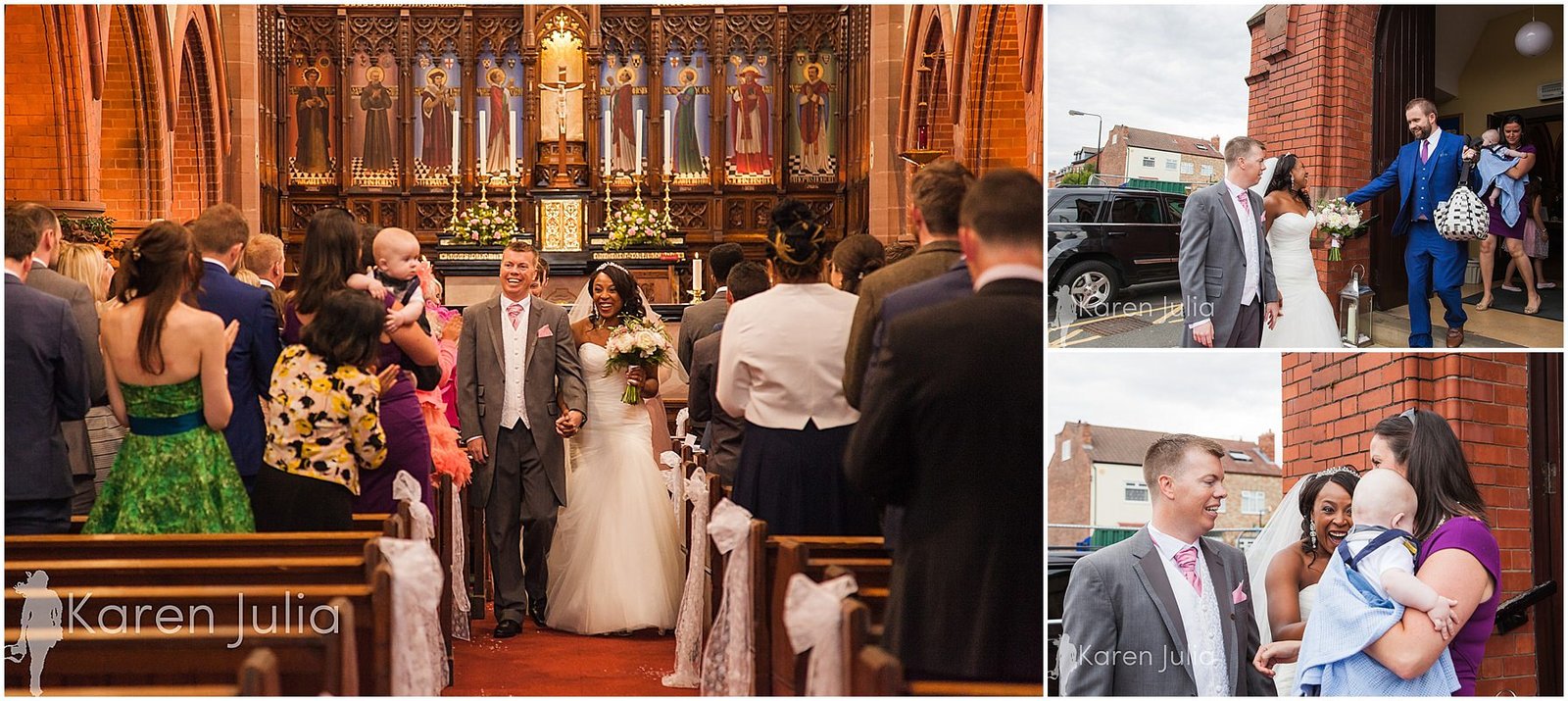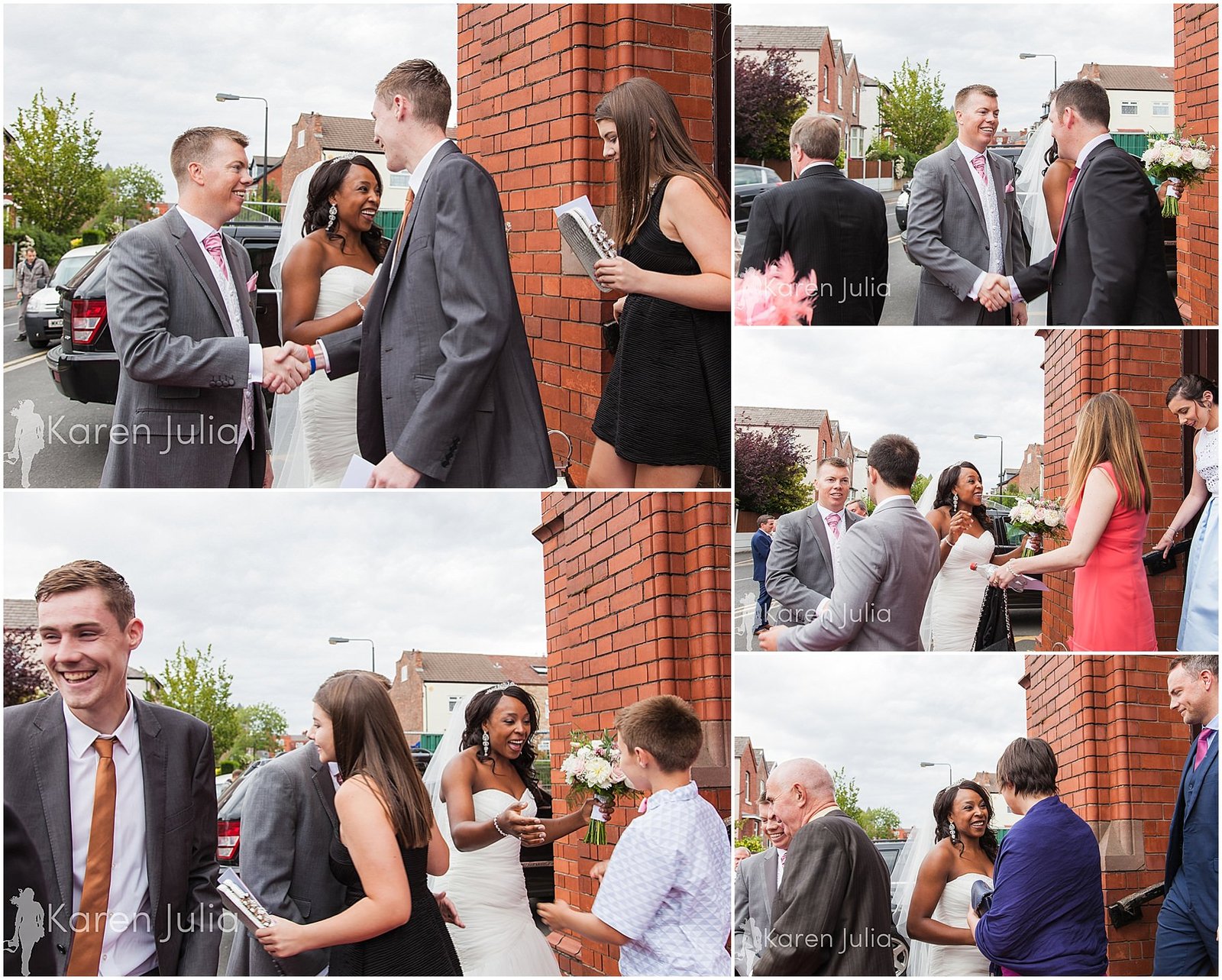 Confetti action outside St Josephs church in Sale.

At the Mere Resort there's loads of different locations for group photos, but for Natasha & Davids wedding we were able to do the group photos in between golfers so we got the golf course & lake as a backdrop.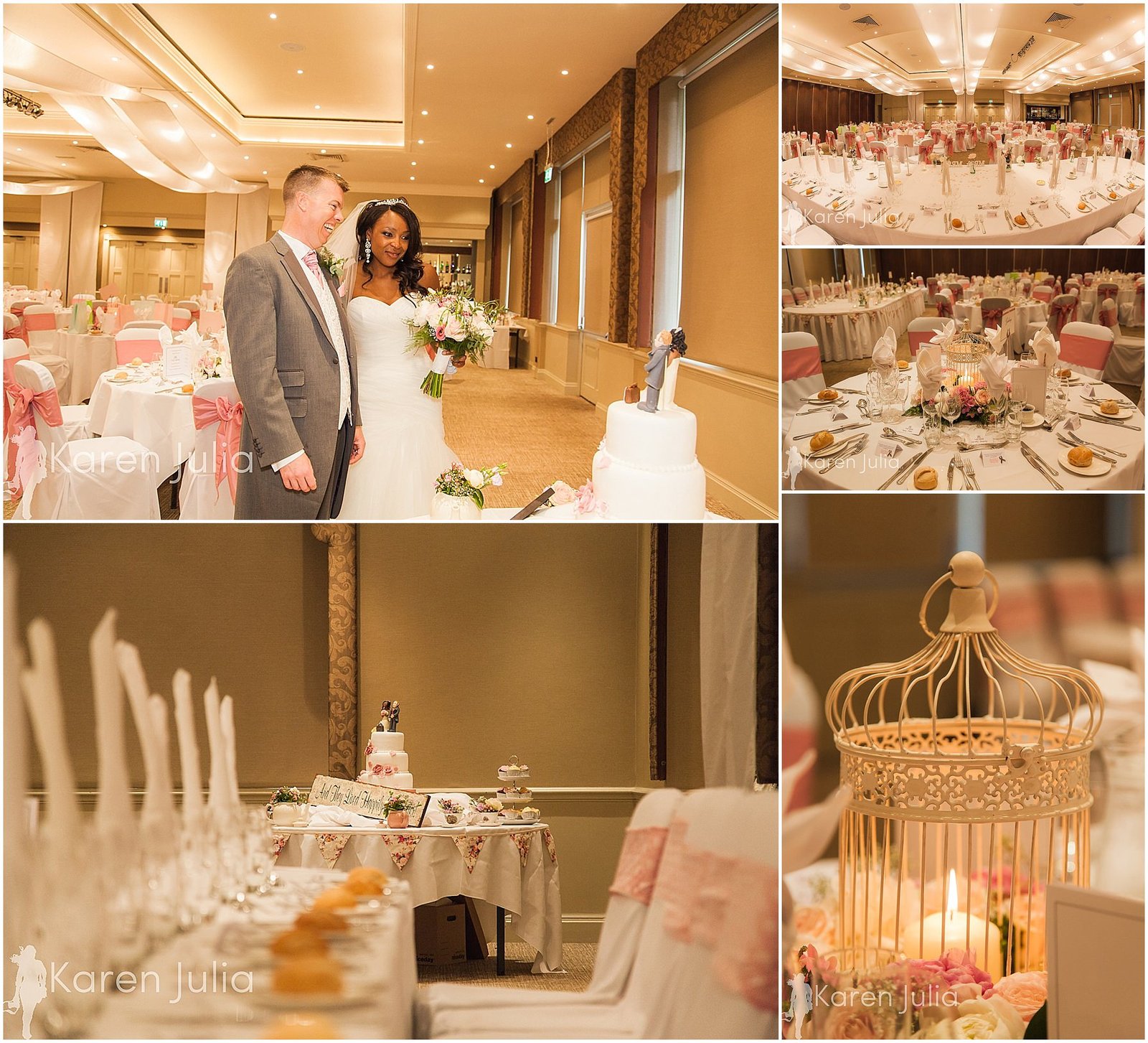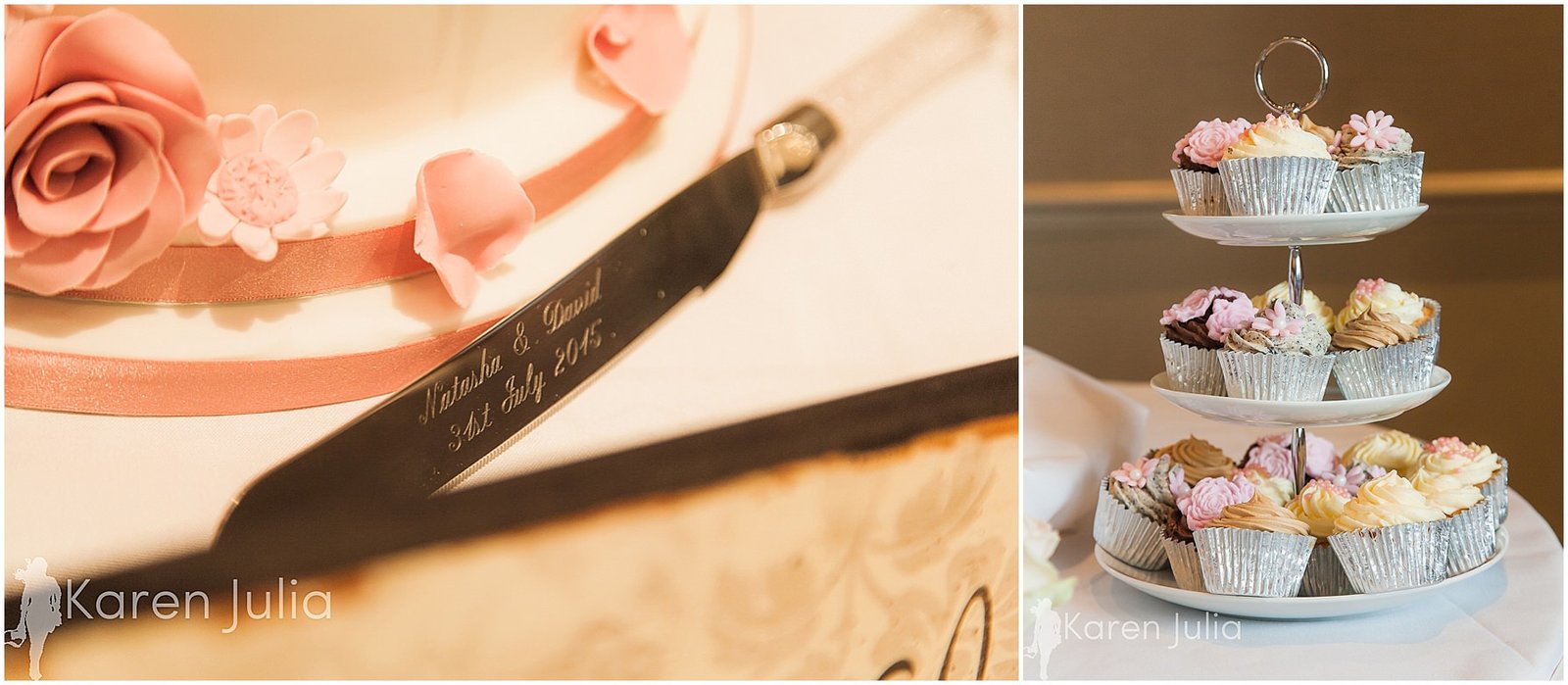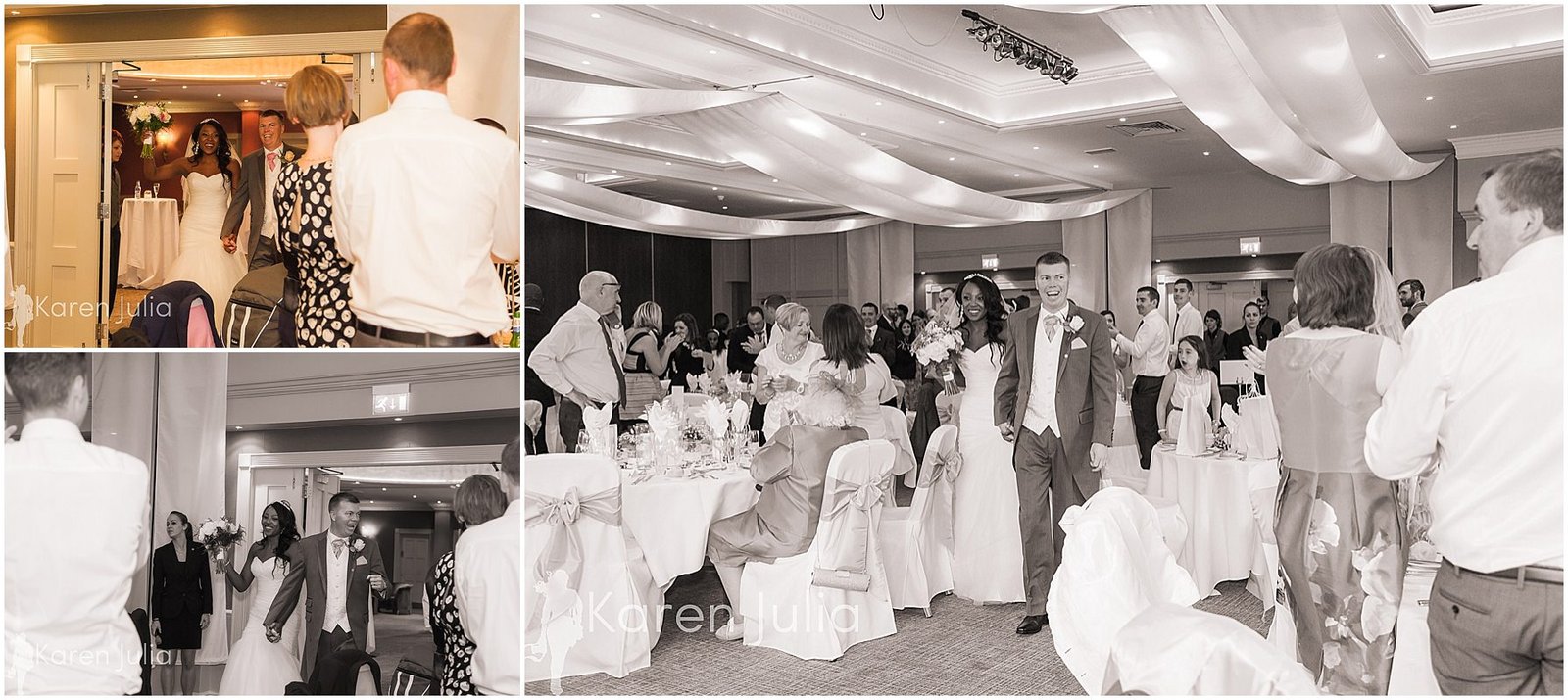 After the wedding breakfast when most of the golfers had left, we headed out in a couple of golf buggy's to a few different locations. First stop was the dramatic entrance. after we got a combination of portraits here, we went further in to the golf course and got some gorgeous portraits with the lake as a backdrop.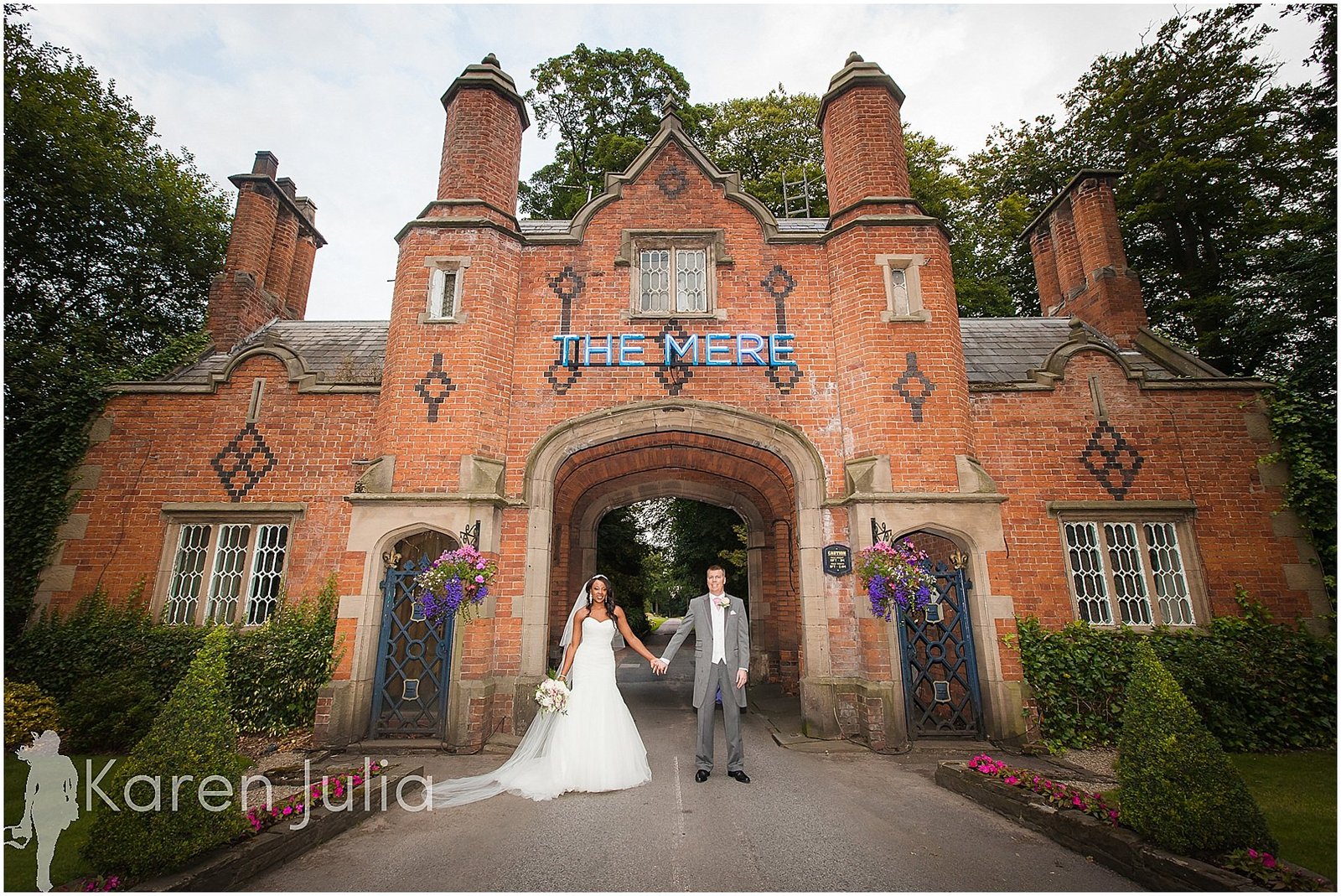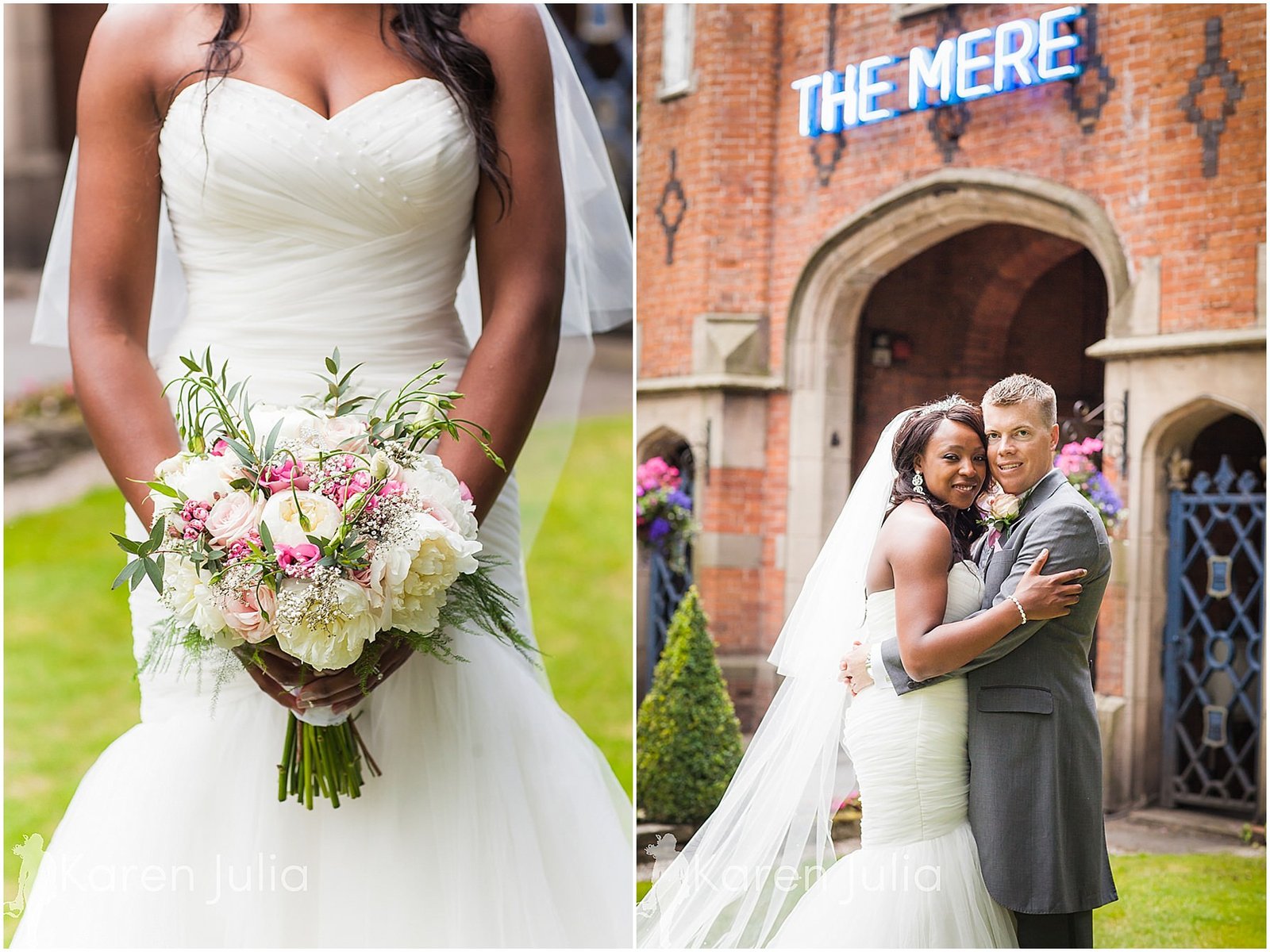 Natasha & David had brought a framed 'thank you' picture for the thank you cards. Love this idea!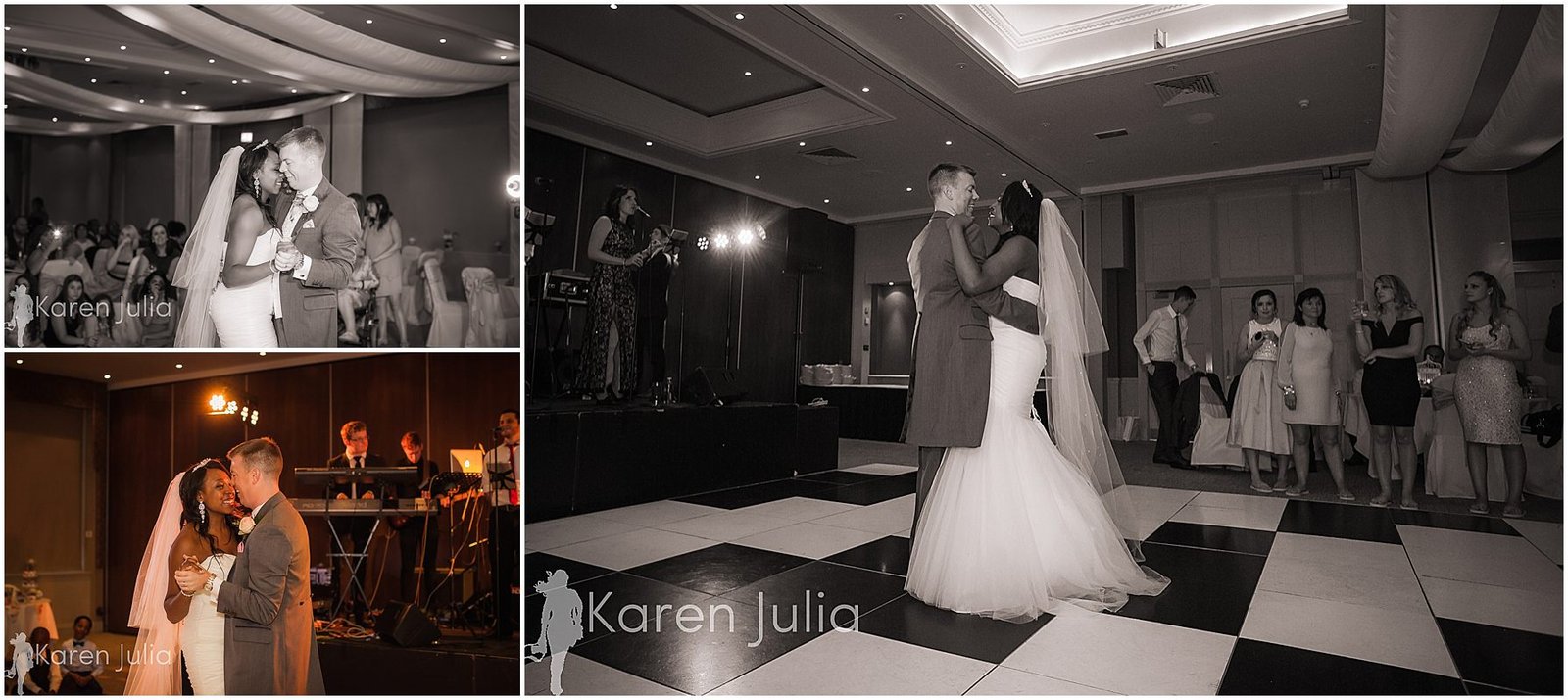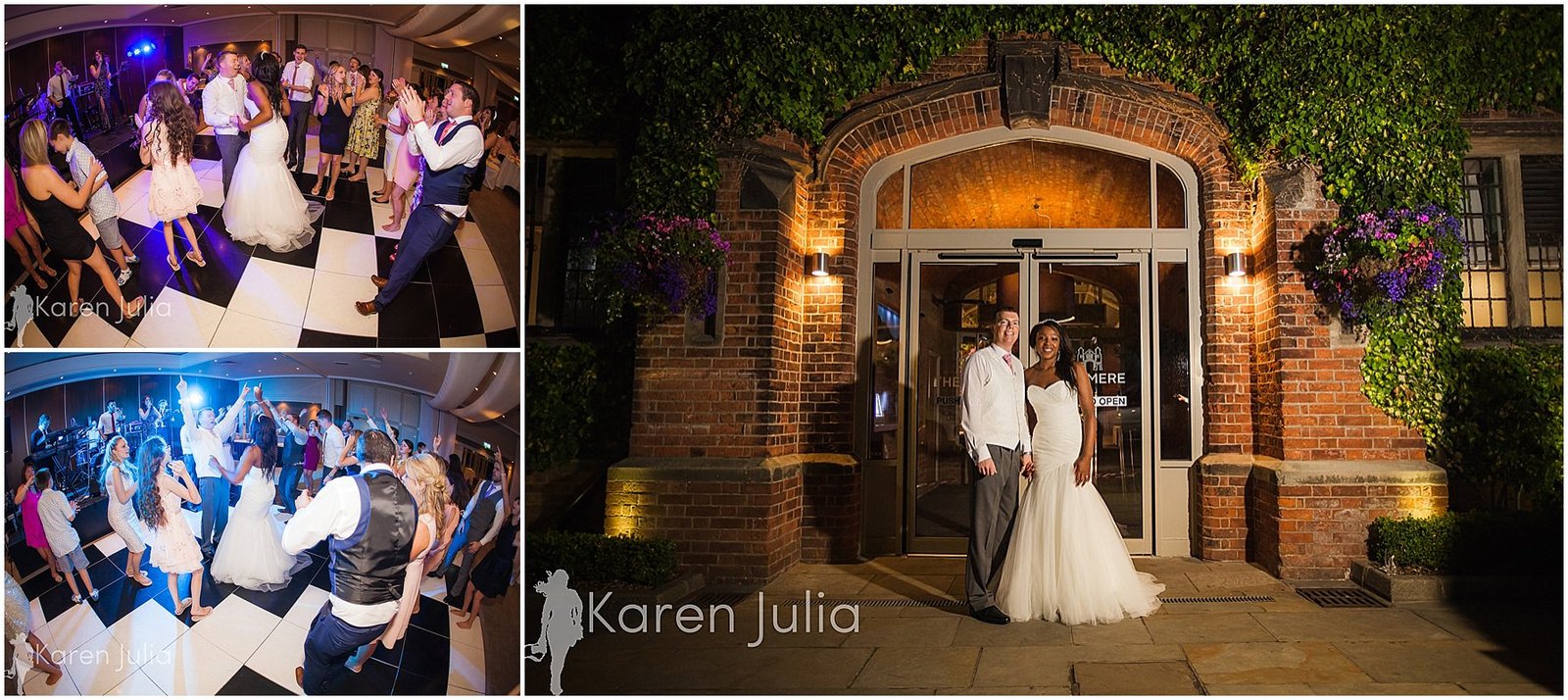 Mere Golf Resort Wedding Photography slideshow video: