Undoubtedly one of the most stunning wedding venues in Cheshire, Capesthorne Hall is a beautiful example of Jacobean architecture and an amazing location for Debbies & Mike's Sunflower Yellow & Blue wedding.
When Debbie & Mike booked me to shoot their wedding at this prestigious venue, I was thrilled to bits.
Capesthorne Hall has an onsite campsite & their guests were to be staying in the campsite after the wedding, so it had a real festival theme.
This was one of those wedding days where we really could have done with an extra day. The beautiful grounds are expansive, as is the Hall, and my recommendation would be to opt for the additional photographer with this venue to make the most of both the Hall & grounds.
Sunflower Yellow & Blue Capesthorne Hall Wedding Gallery: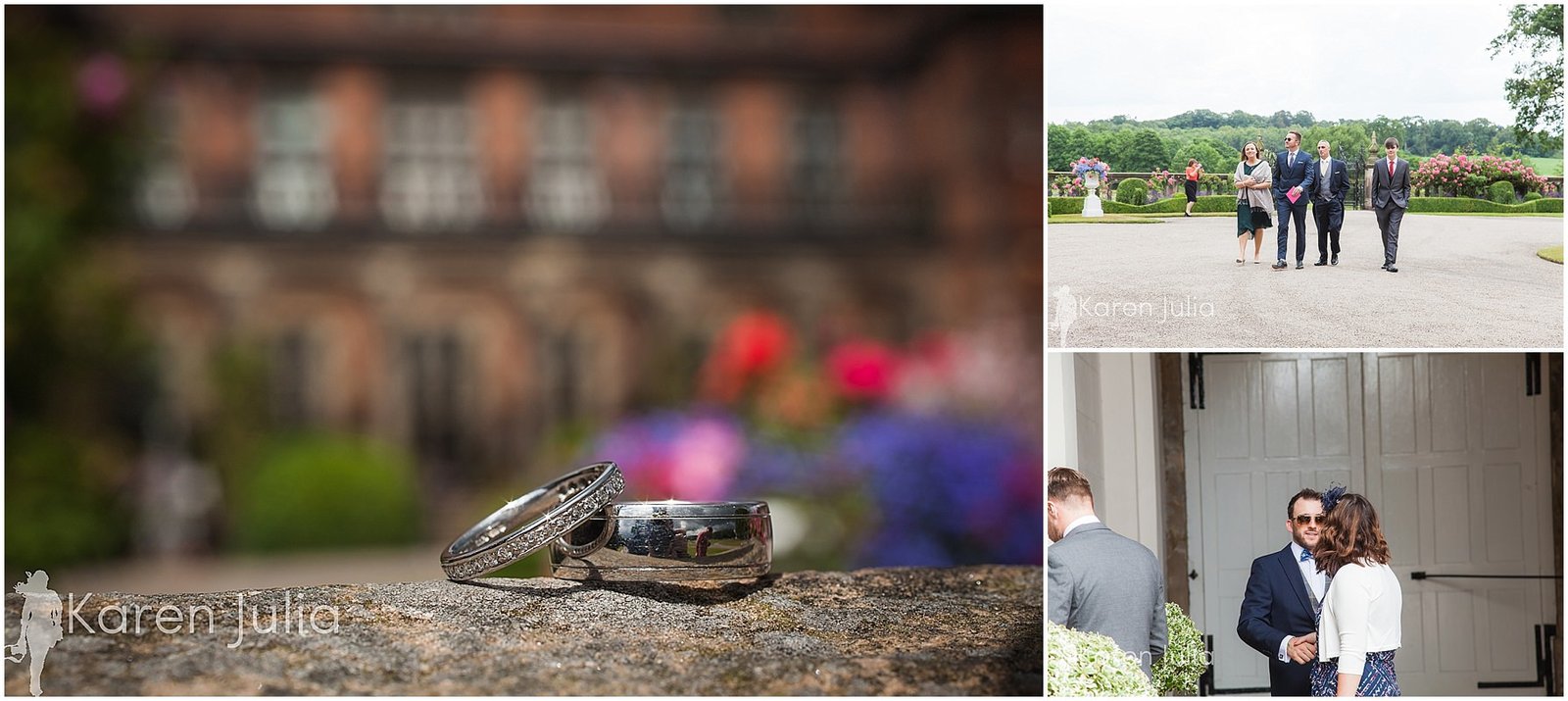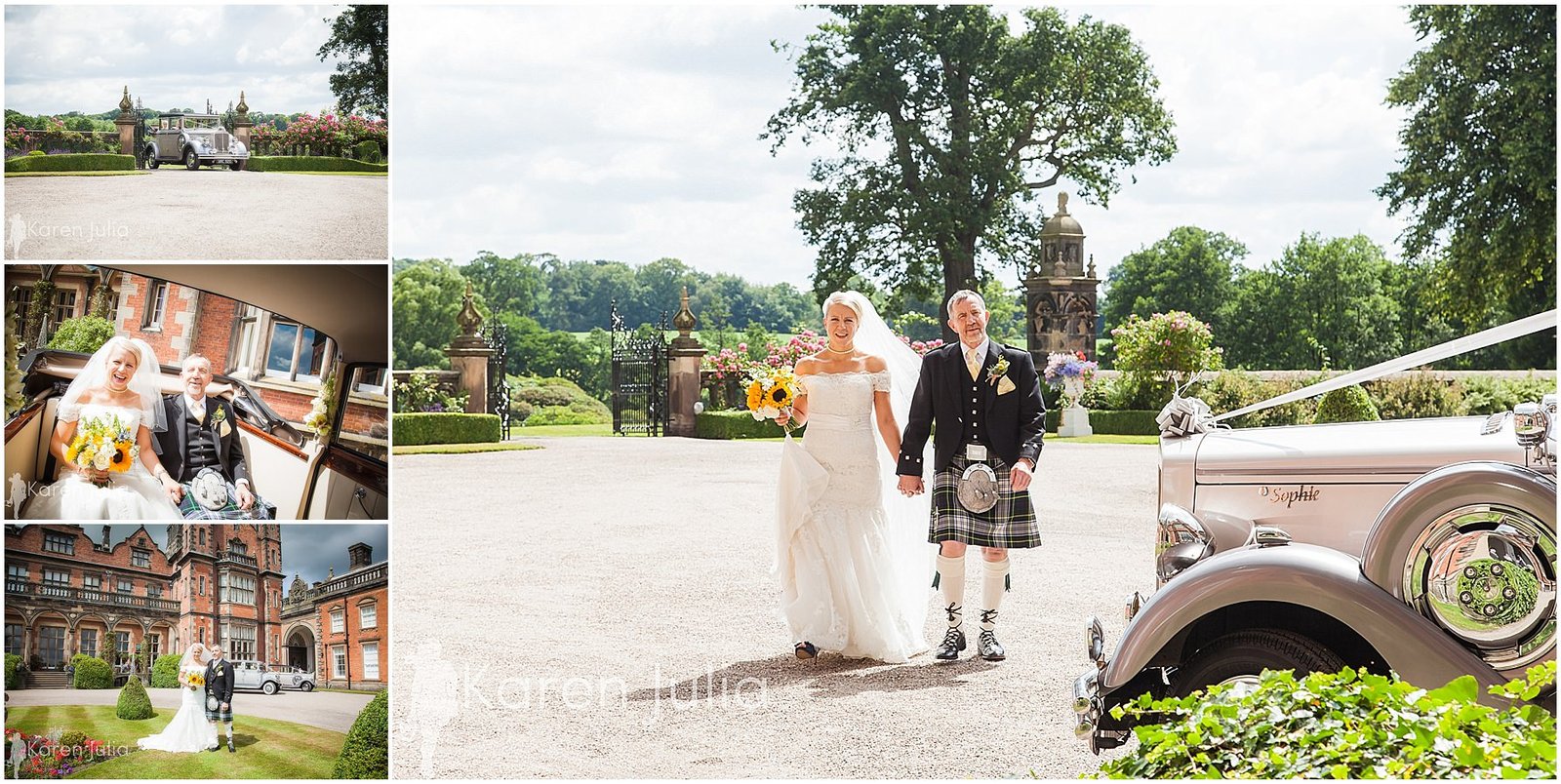 The ceremony room in Capesthorne Hall is stunning!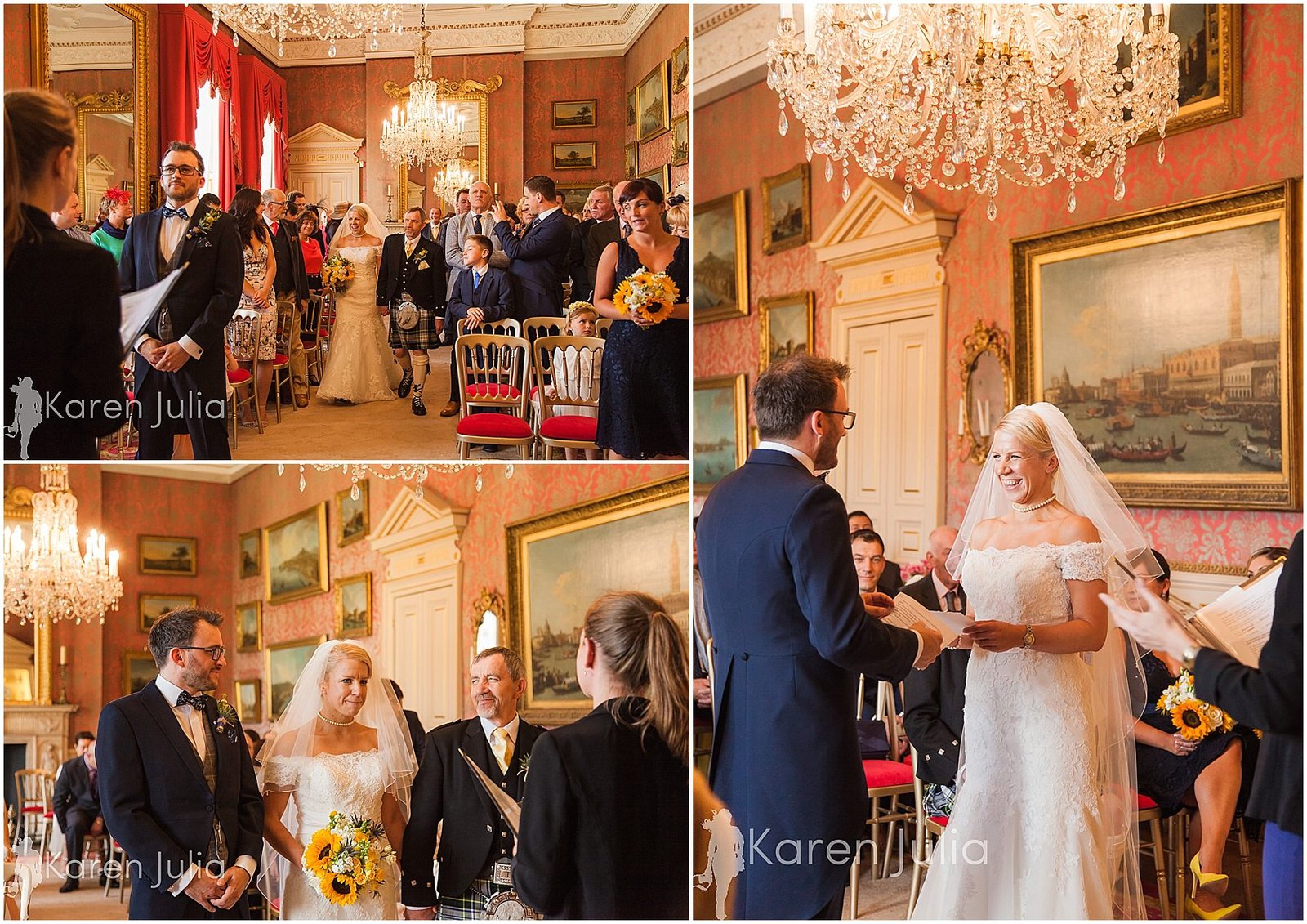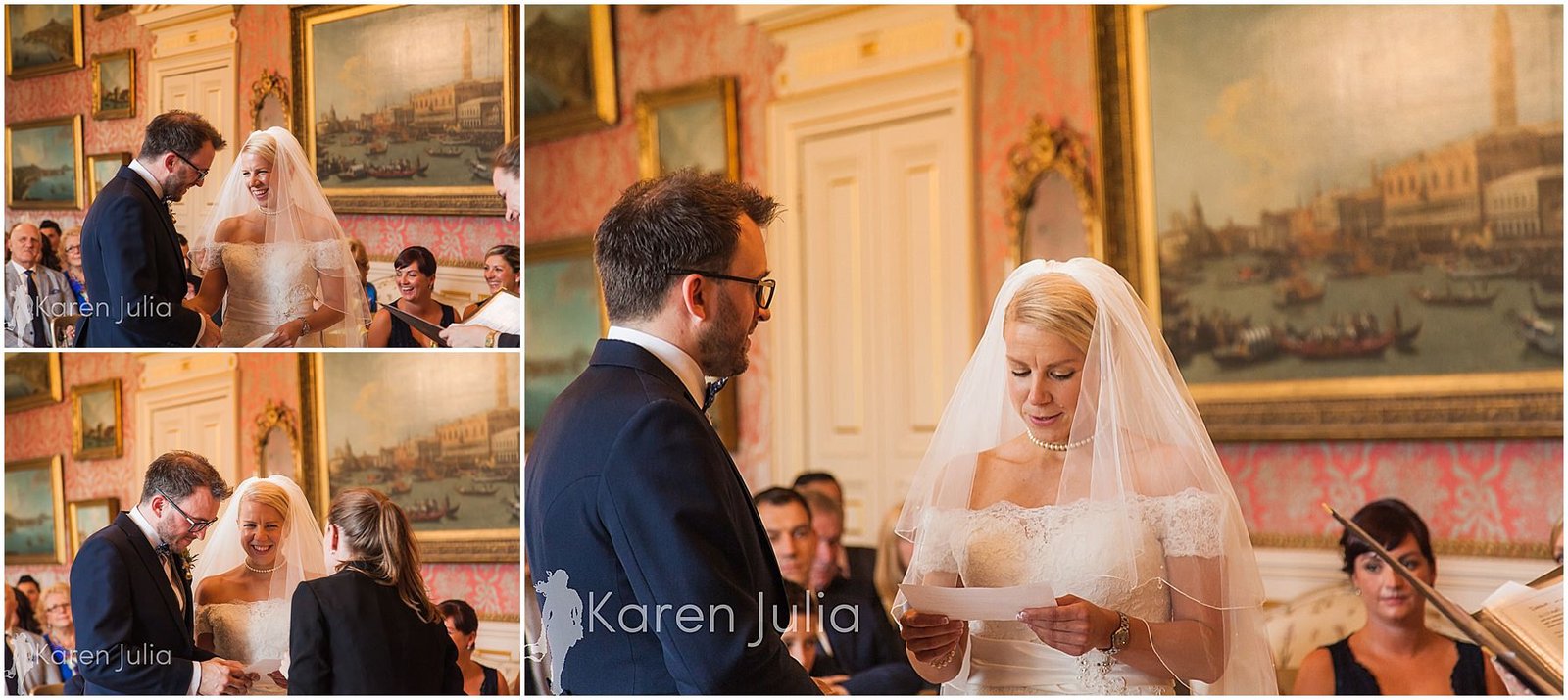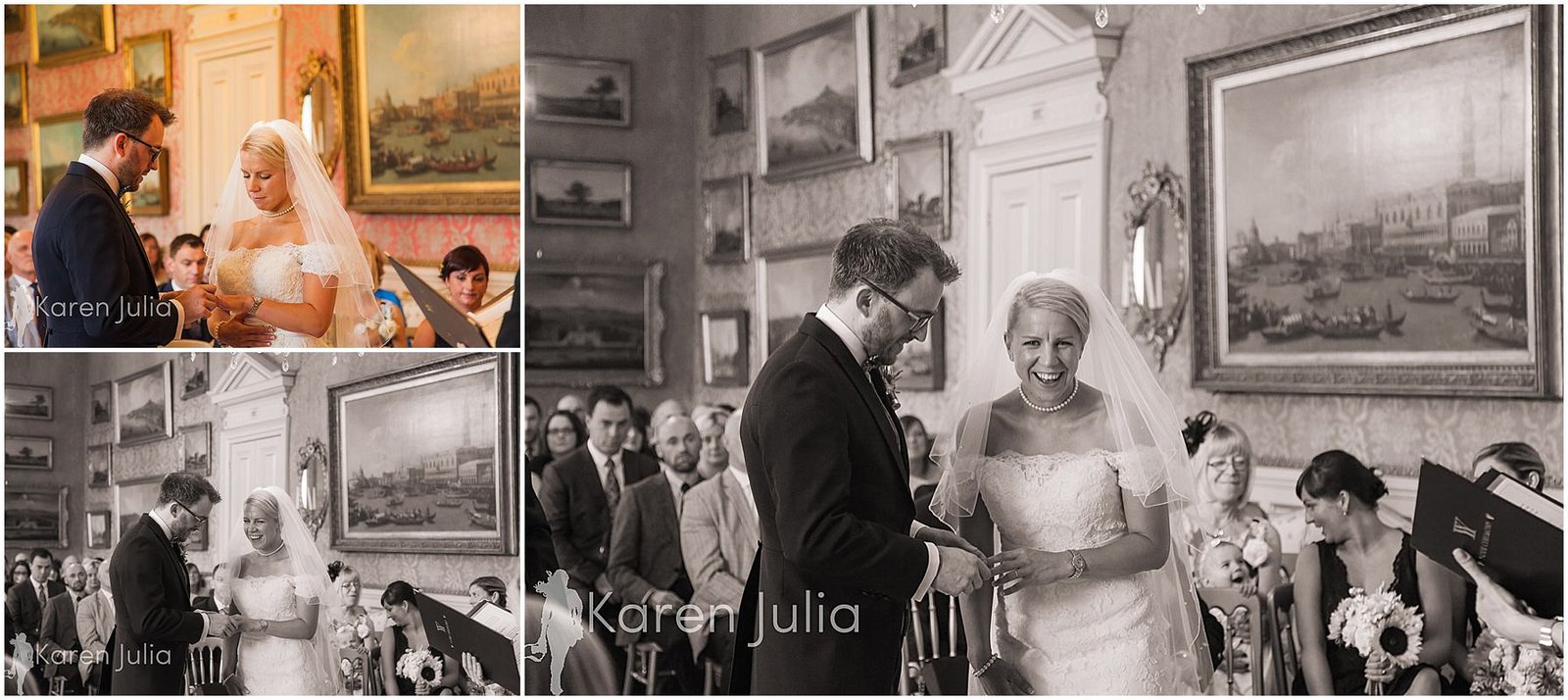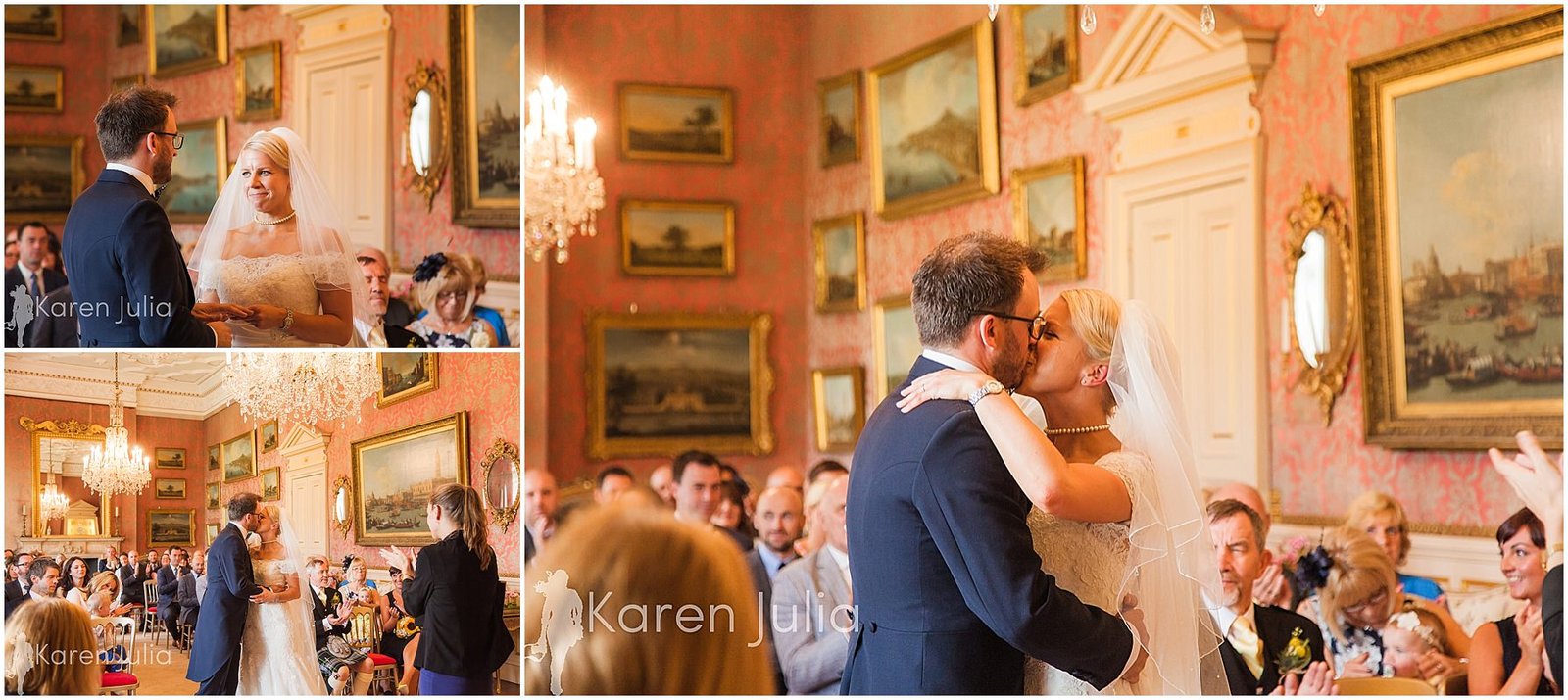 A few photos with Debbie & Mikes daughter after they all had some time together in the car.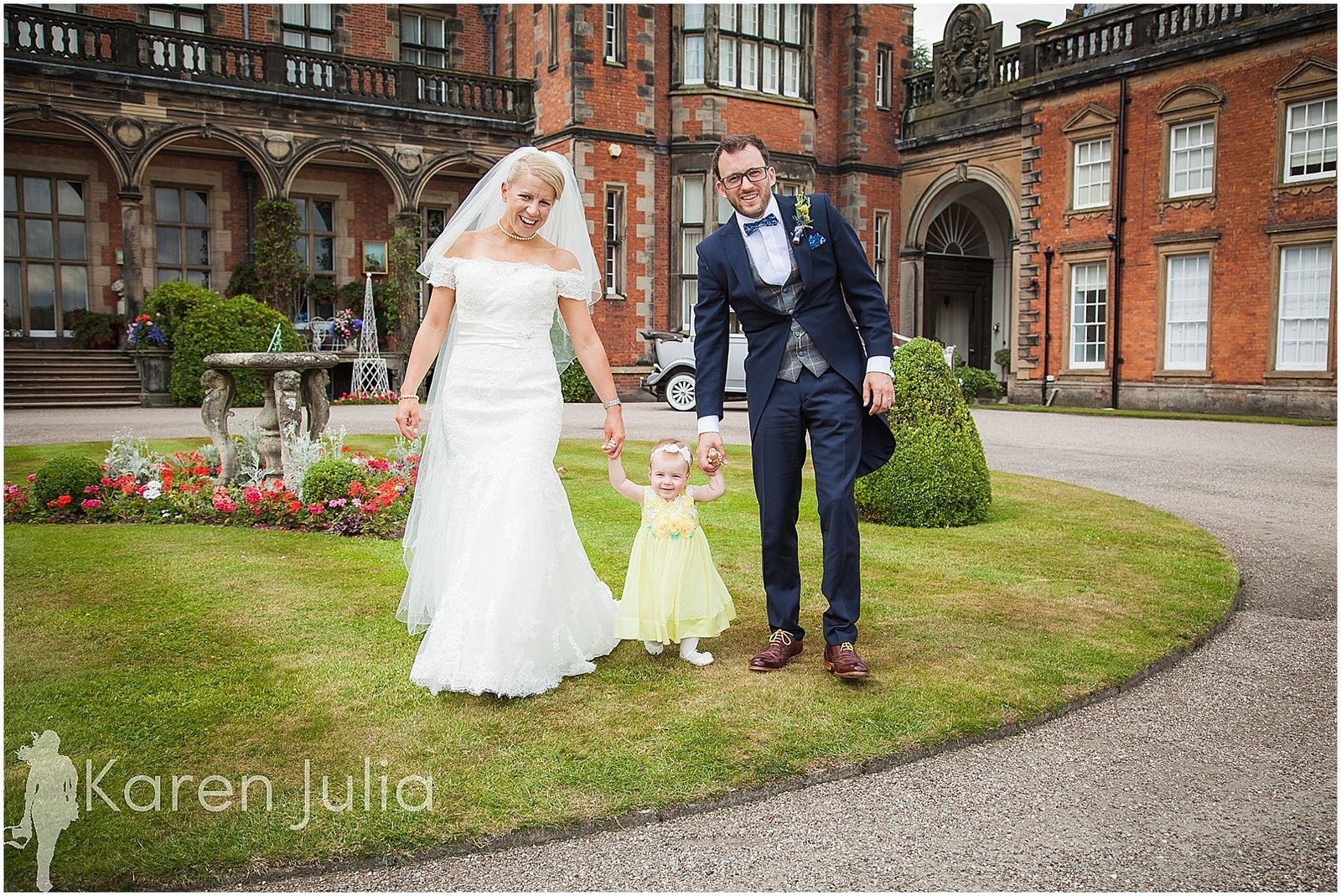 Vanilla in all seasons were the catering company and provided some gorgeous canapés after the wedding ceremony.

After the ceremony, Debbie & Mike went for a drive together (car provided by the awesome Horgans) and then returned to the drinks reception to relax and mingle with guests, whilst they enjoyed drinks and canapés.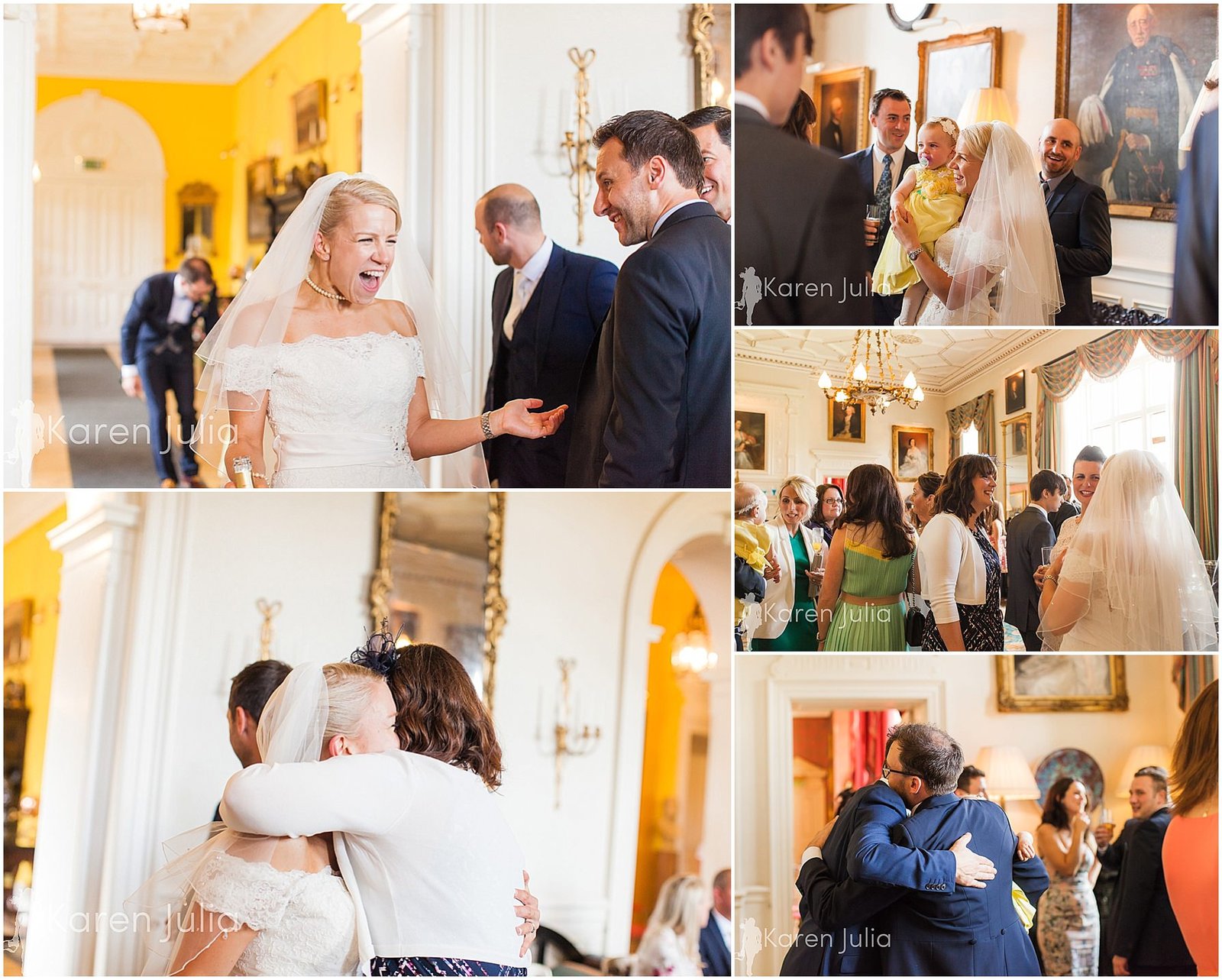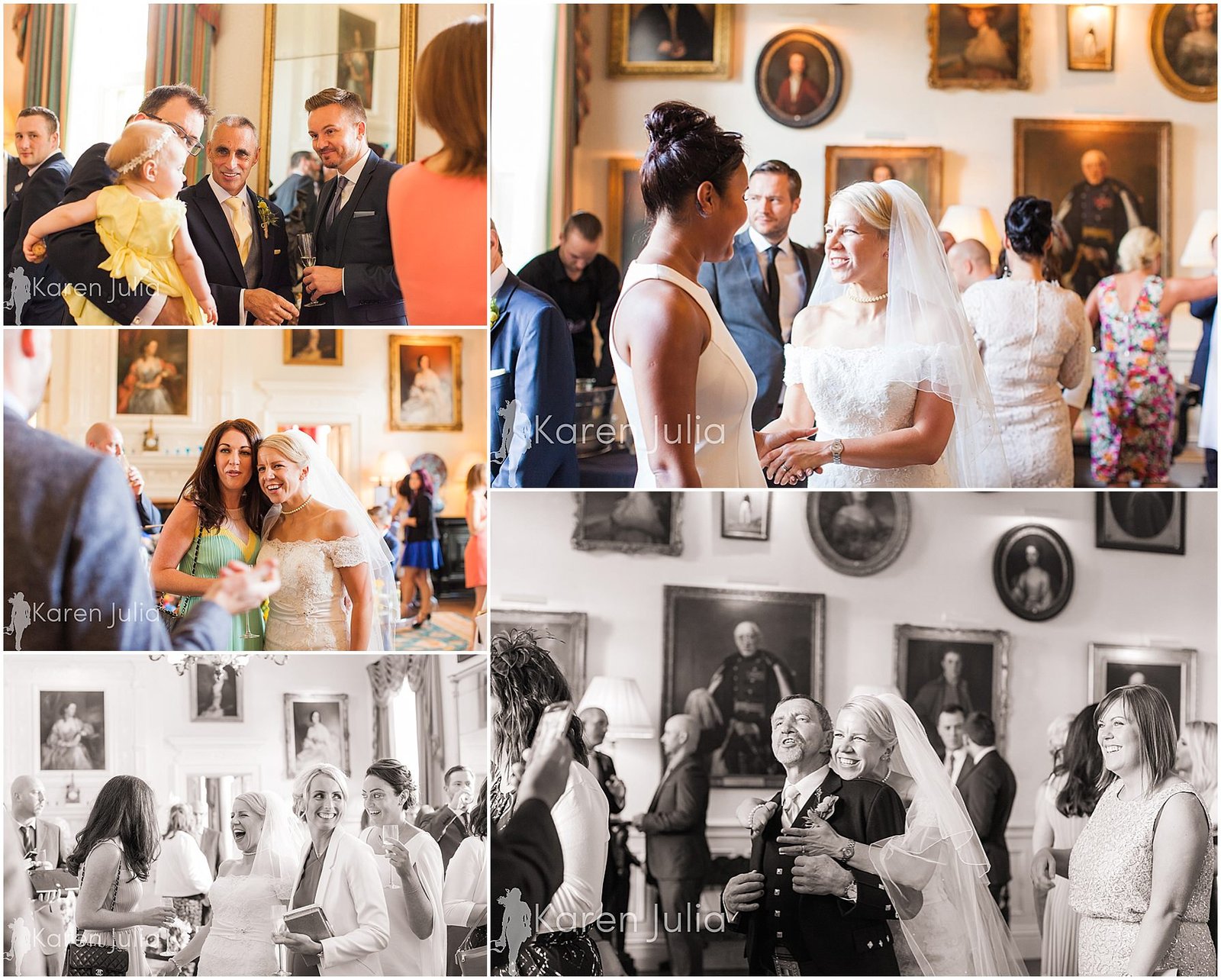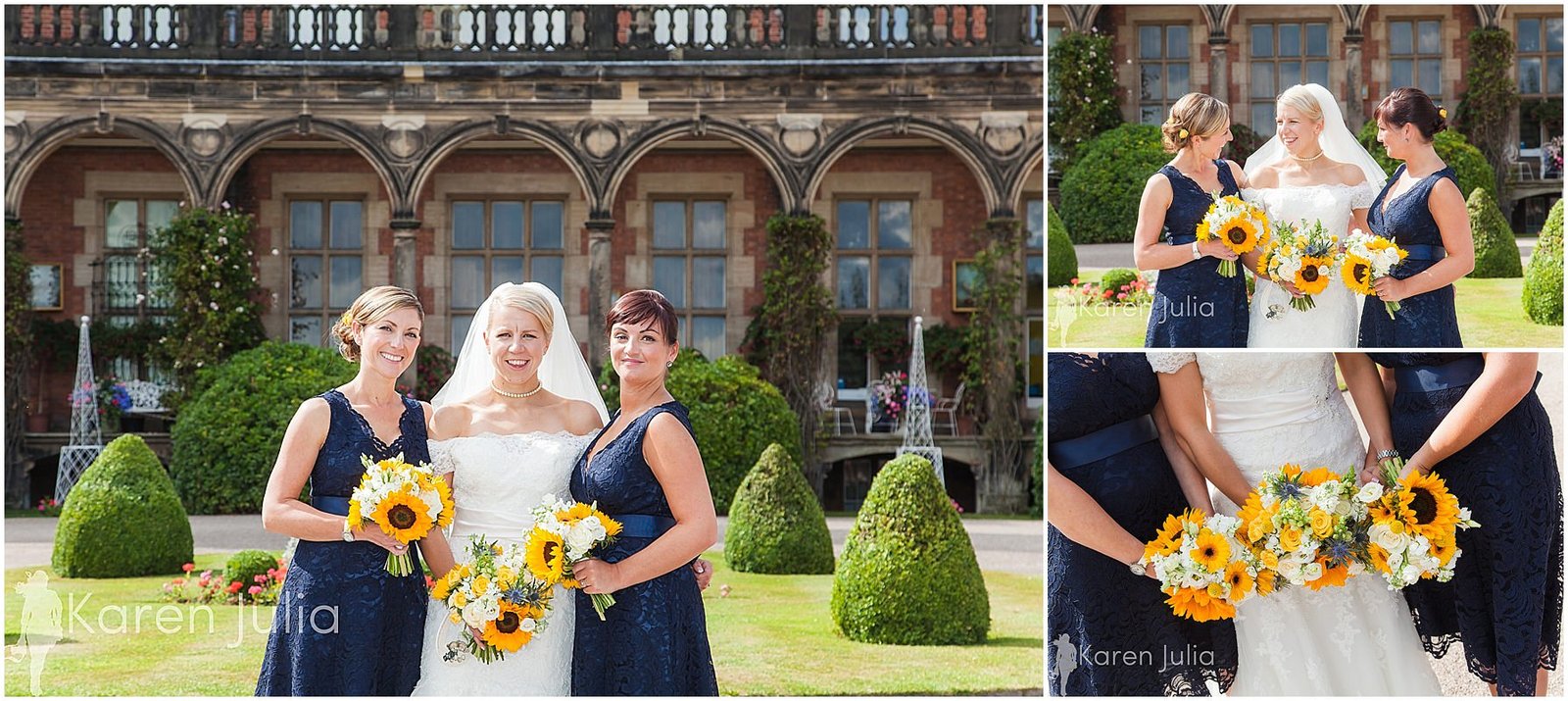 What a backdrop! I love the way the blue sky is reflected in the windows.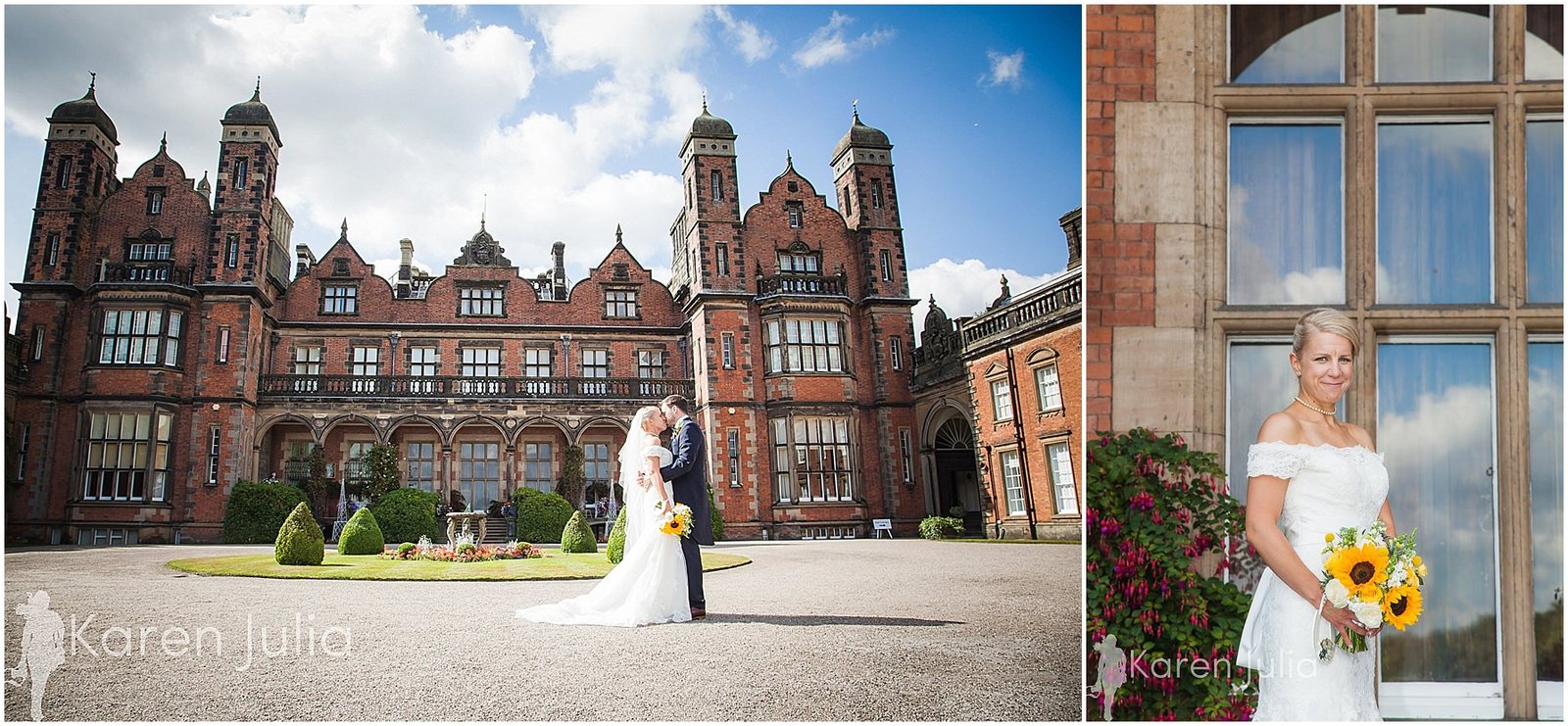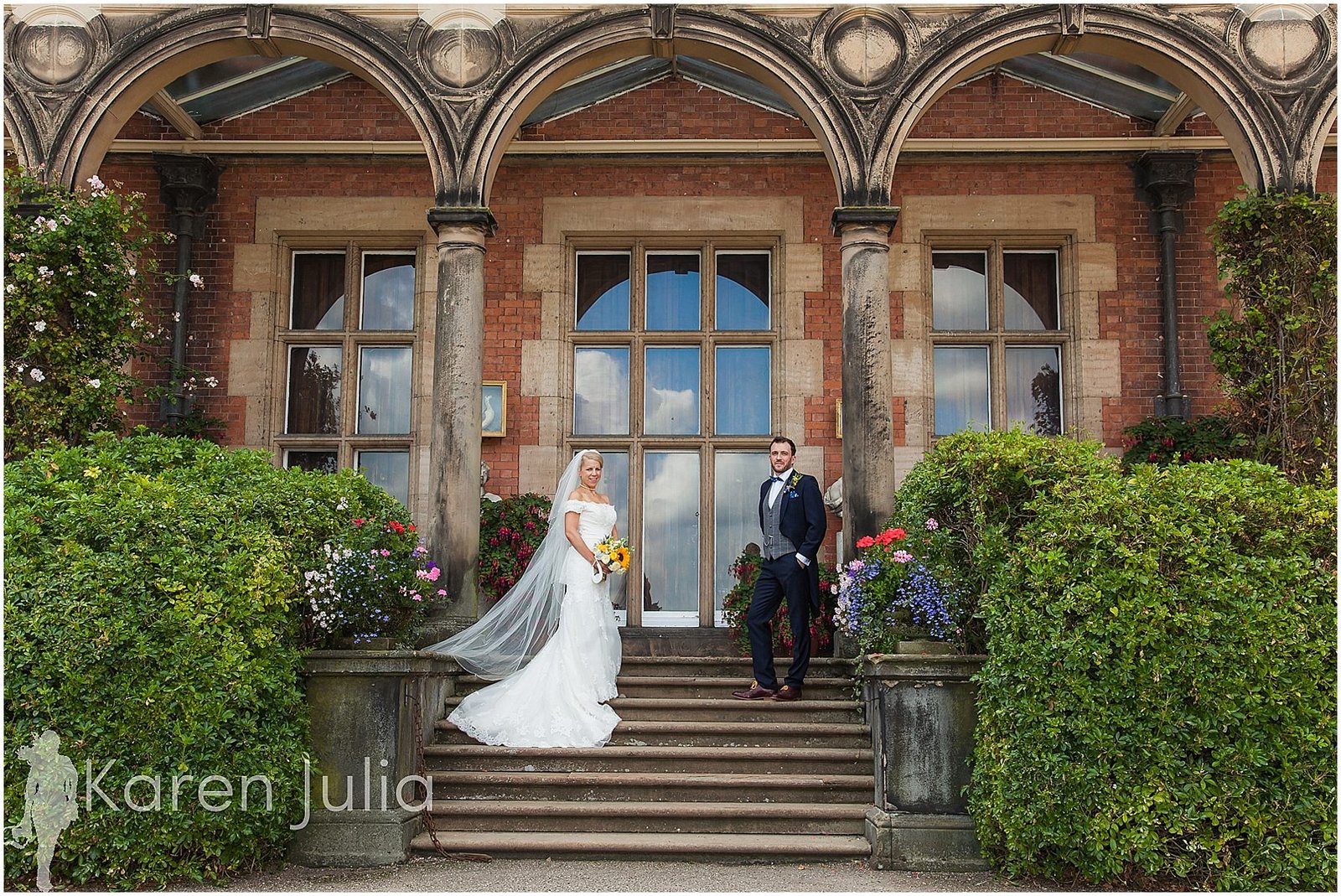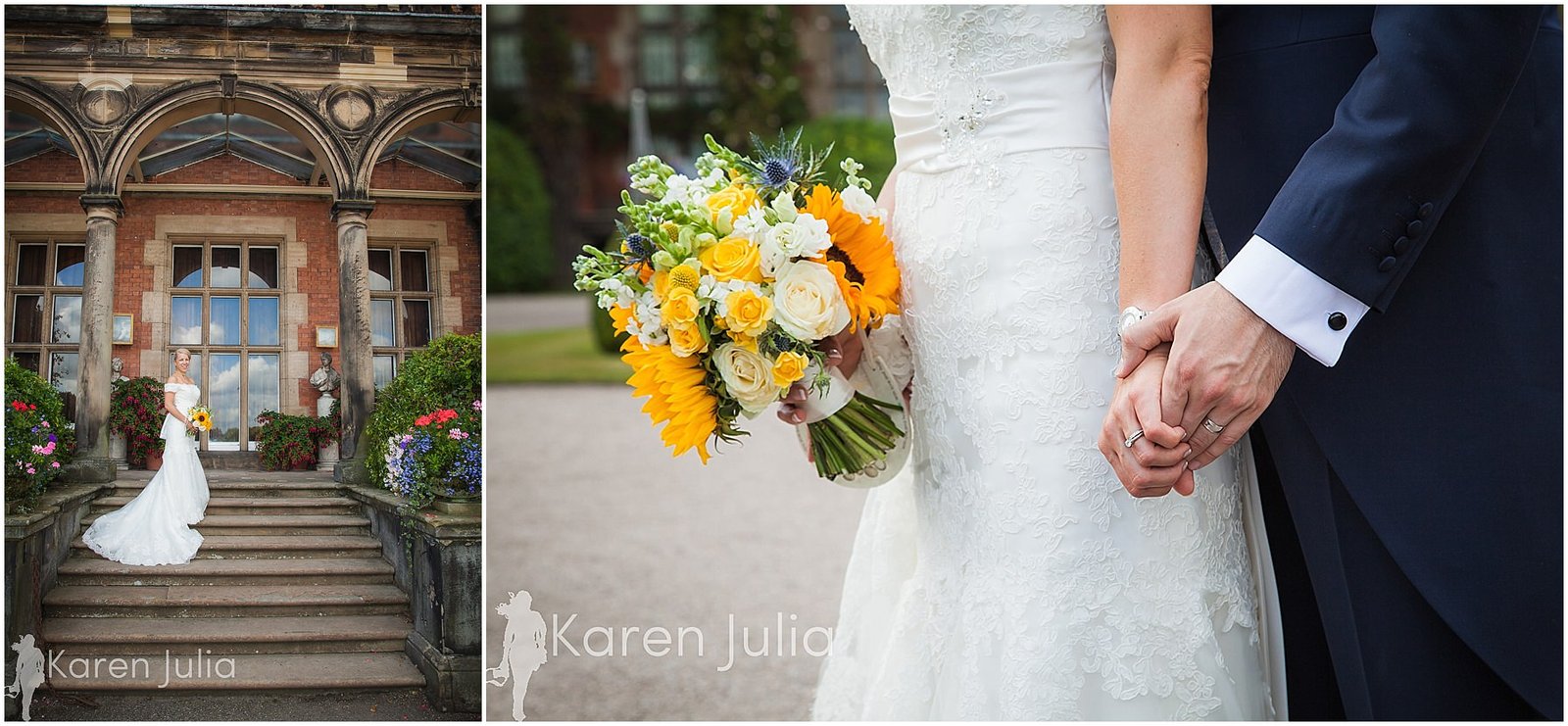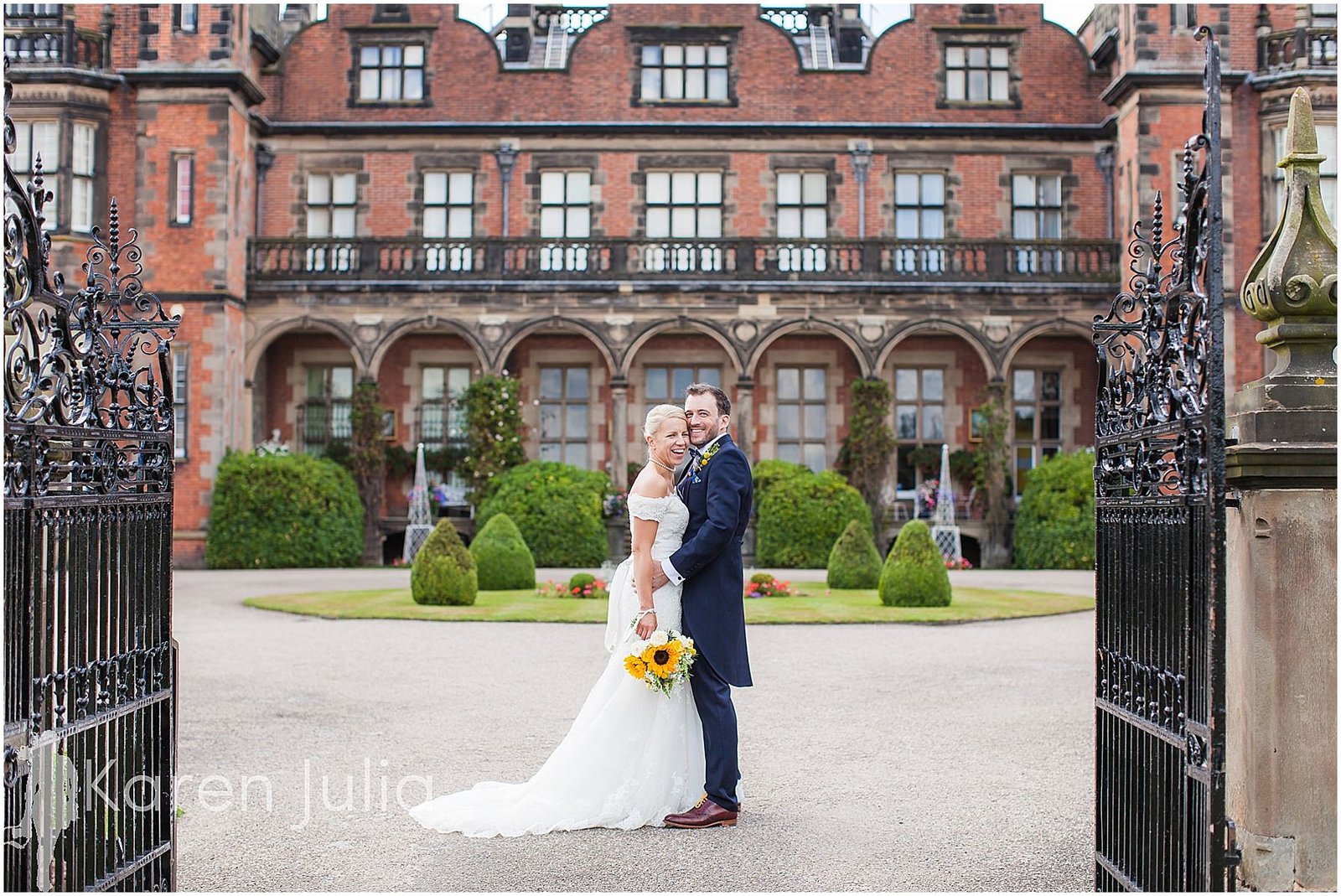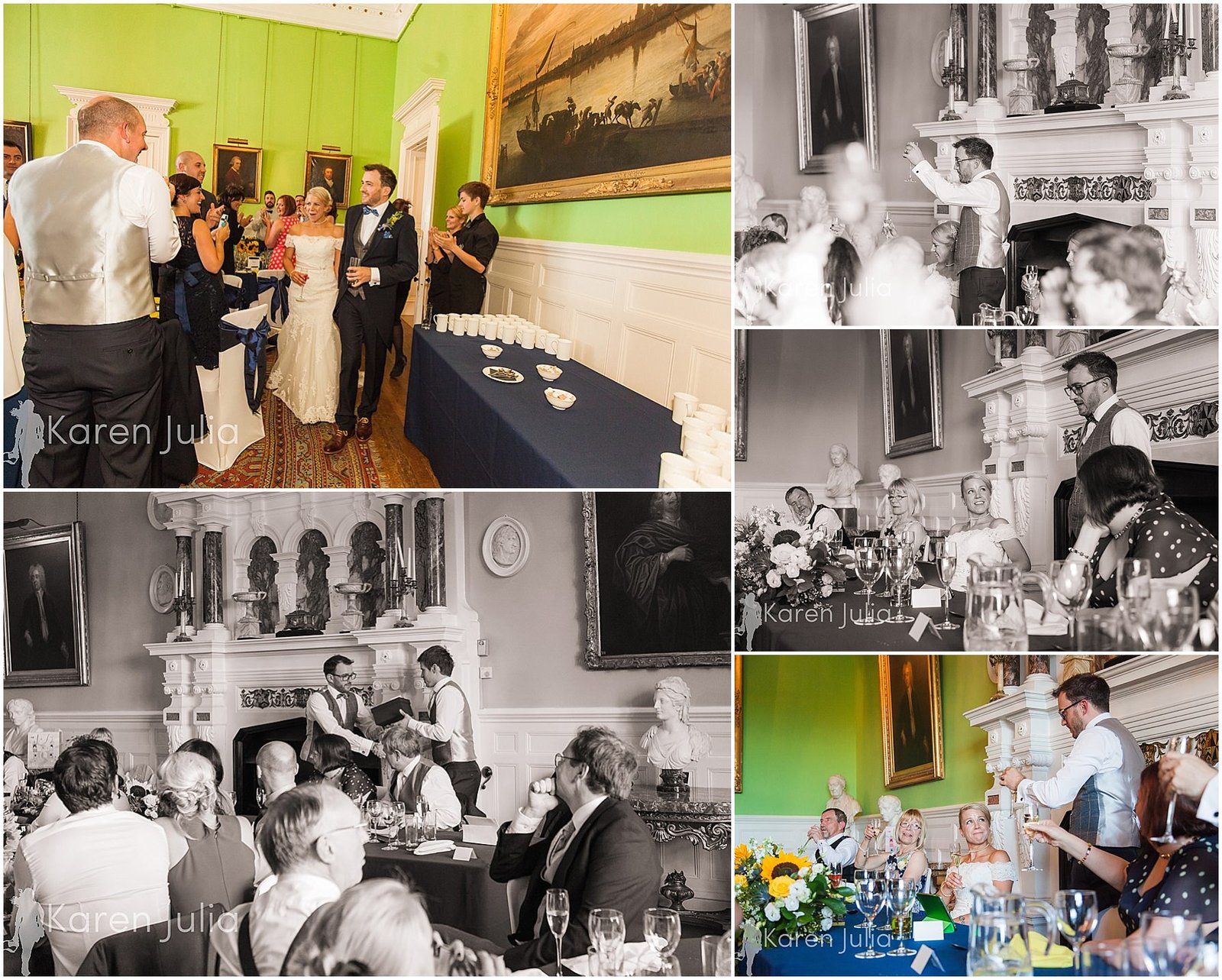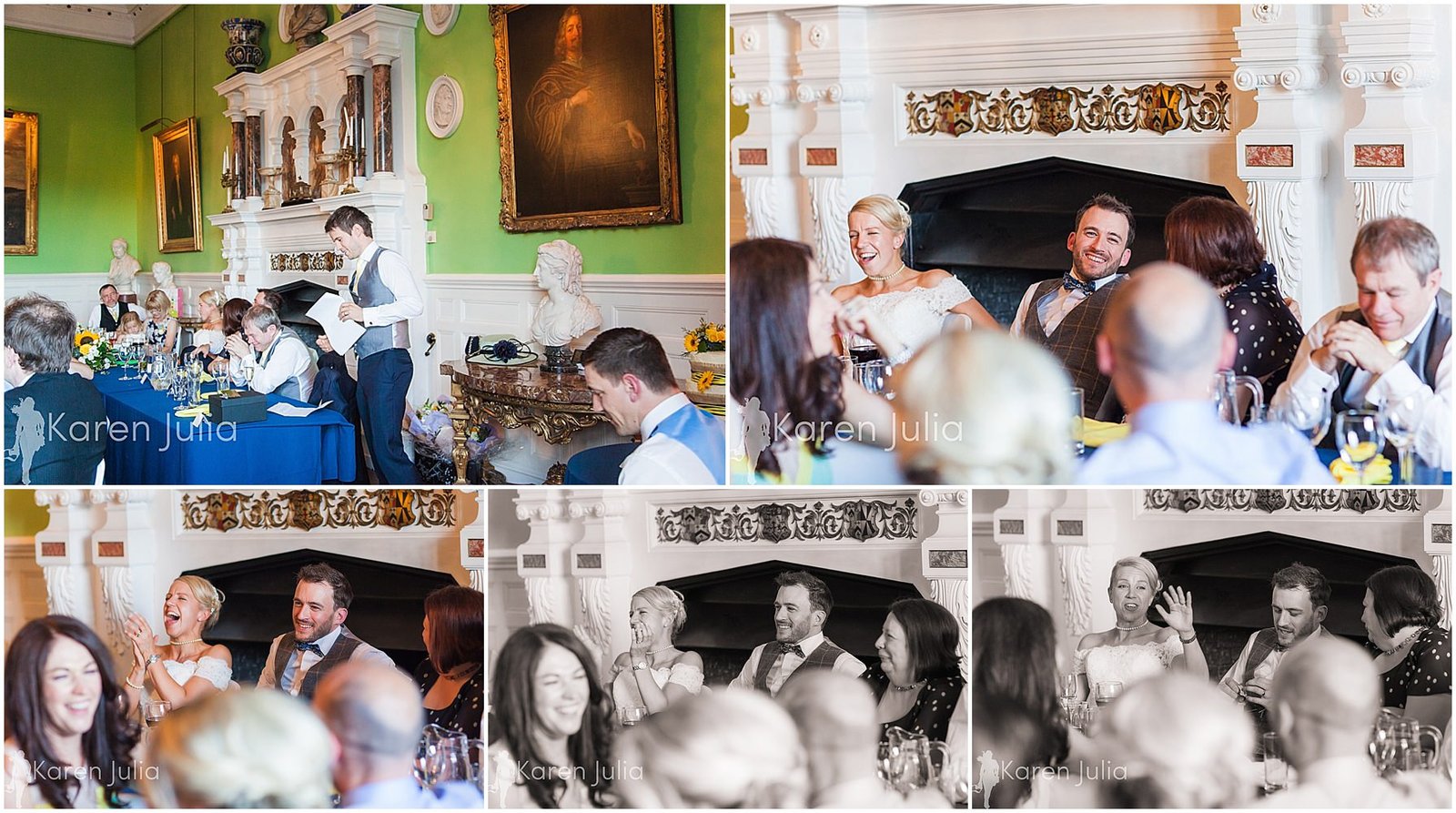 We managed to squeeze in the dusk portraits just before the light dropped.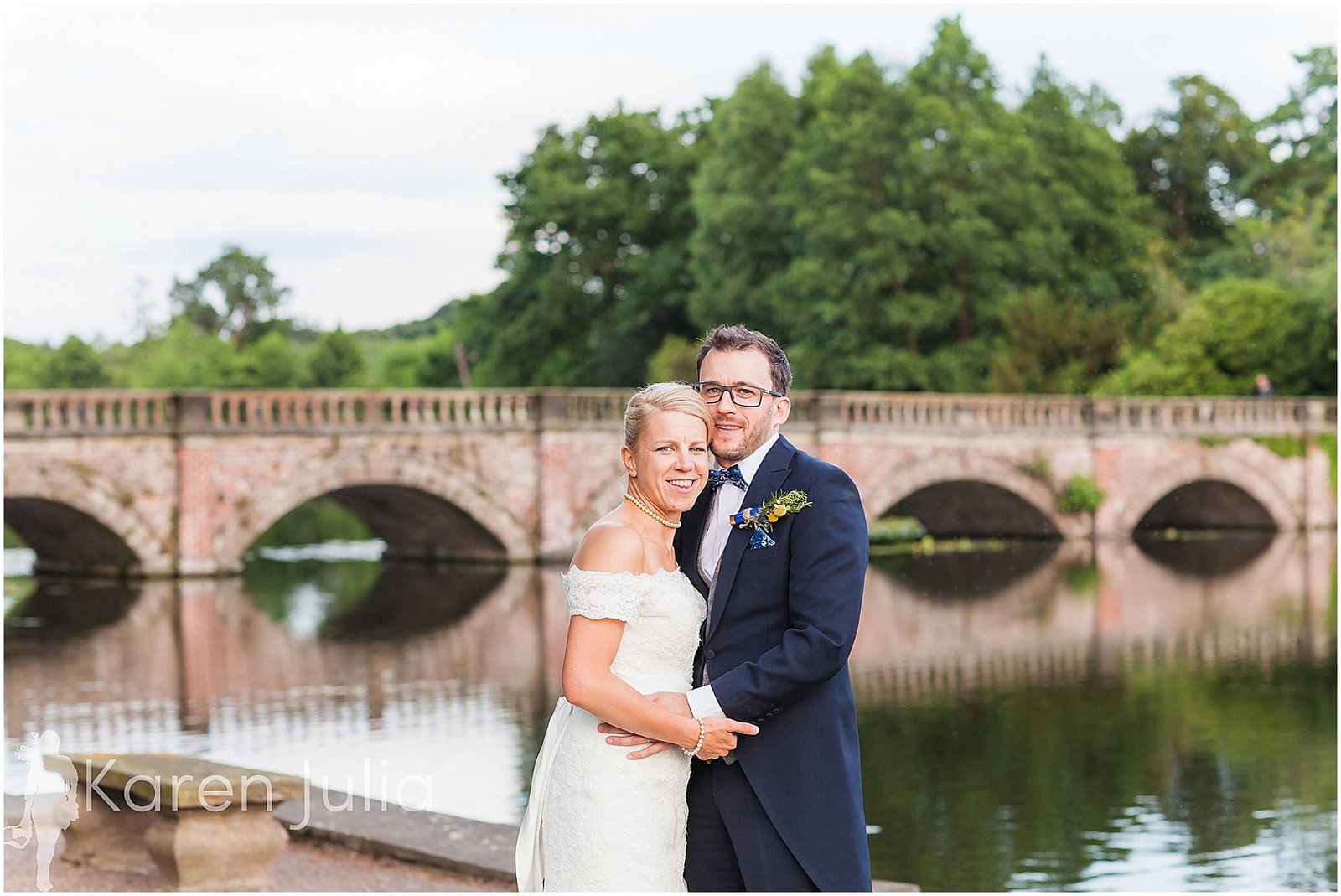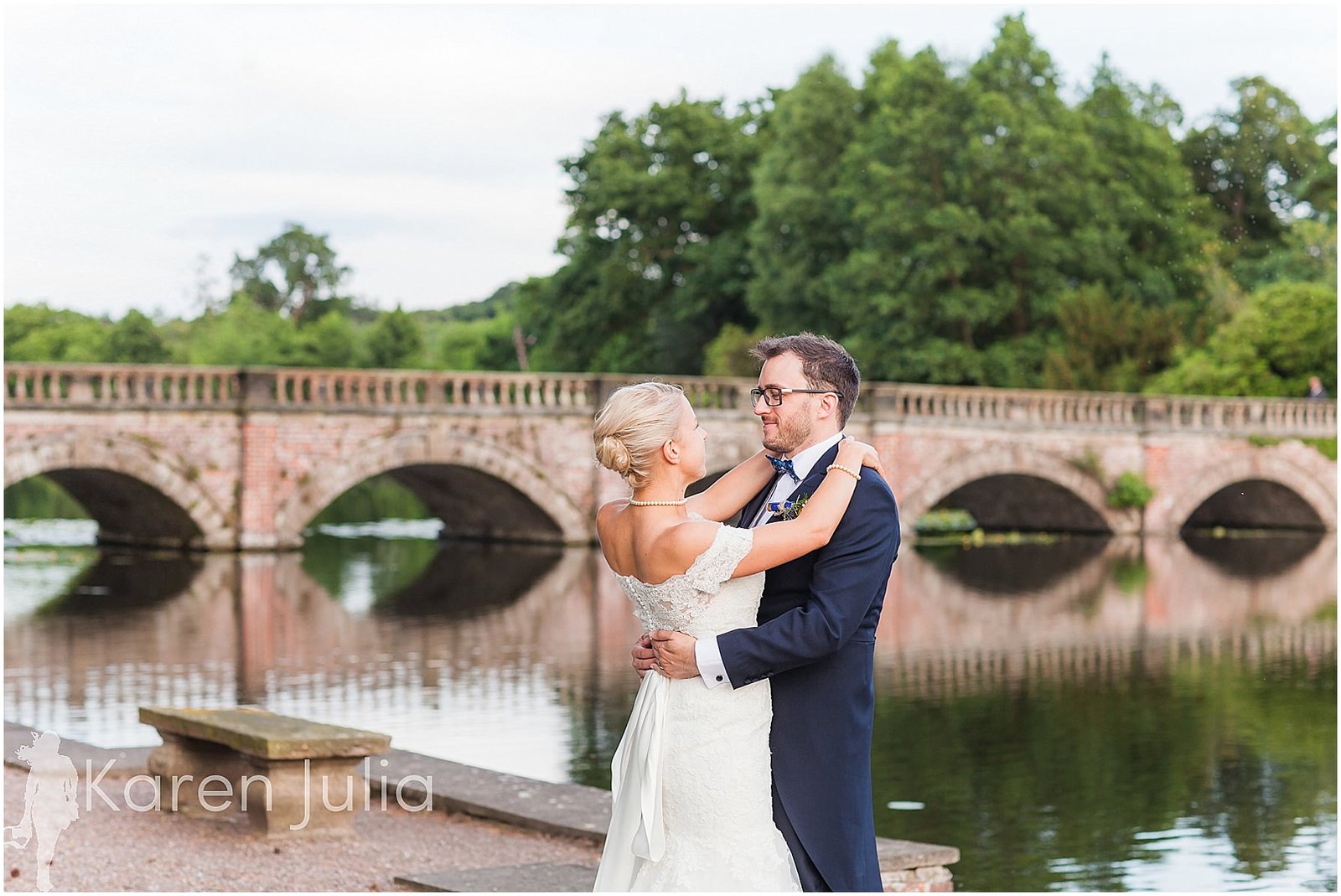 Midway through the portraits below, the couple heard Mike's Dad start to play… he was playing a guitar duo for the couple, so they both dashed back to the evening reception to watch the rest of the performance.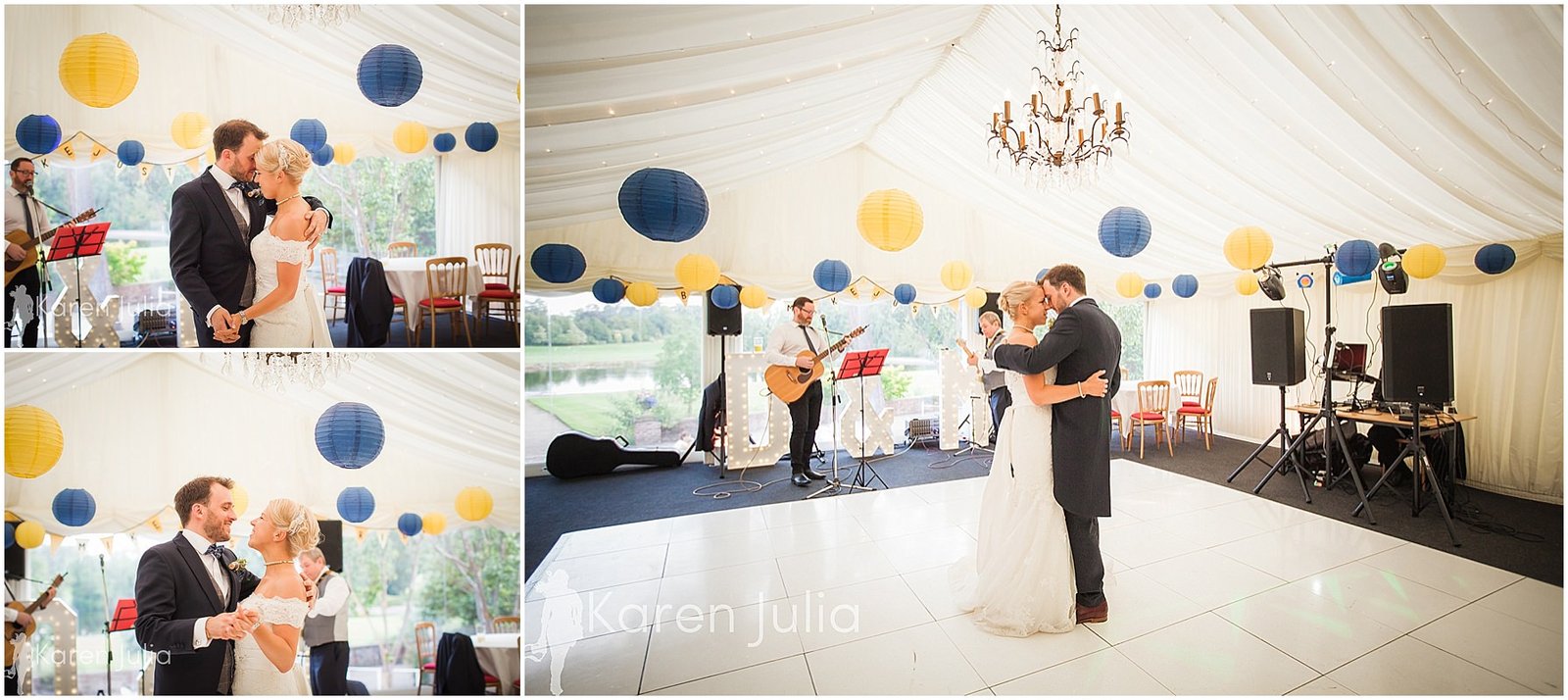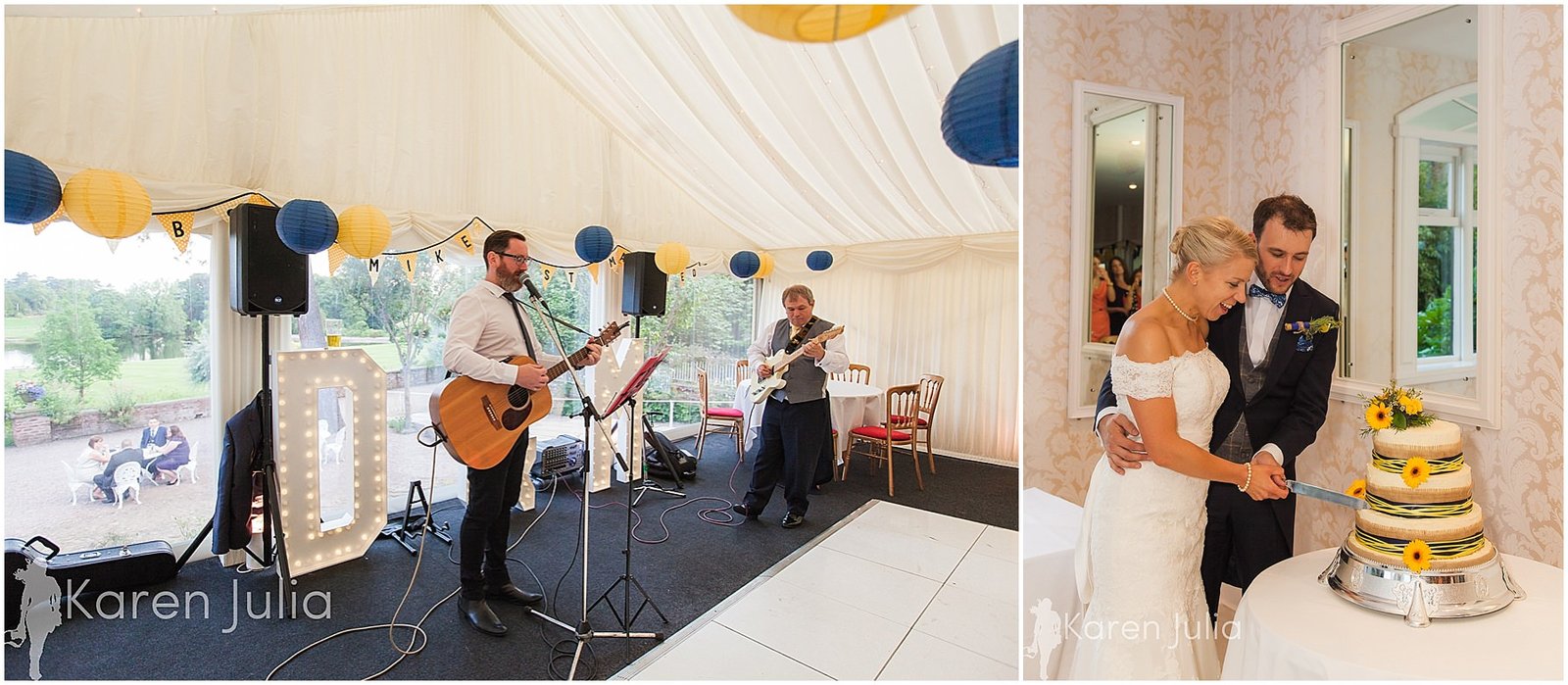 The yellow and blue theme continued in to the evening reception. I love this styling, the pop of colour looks great!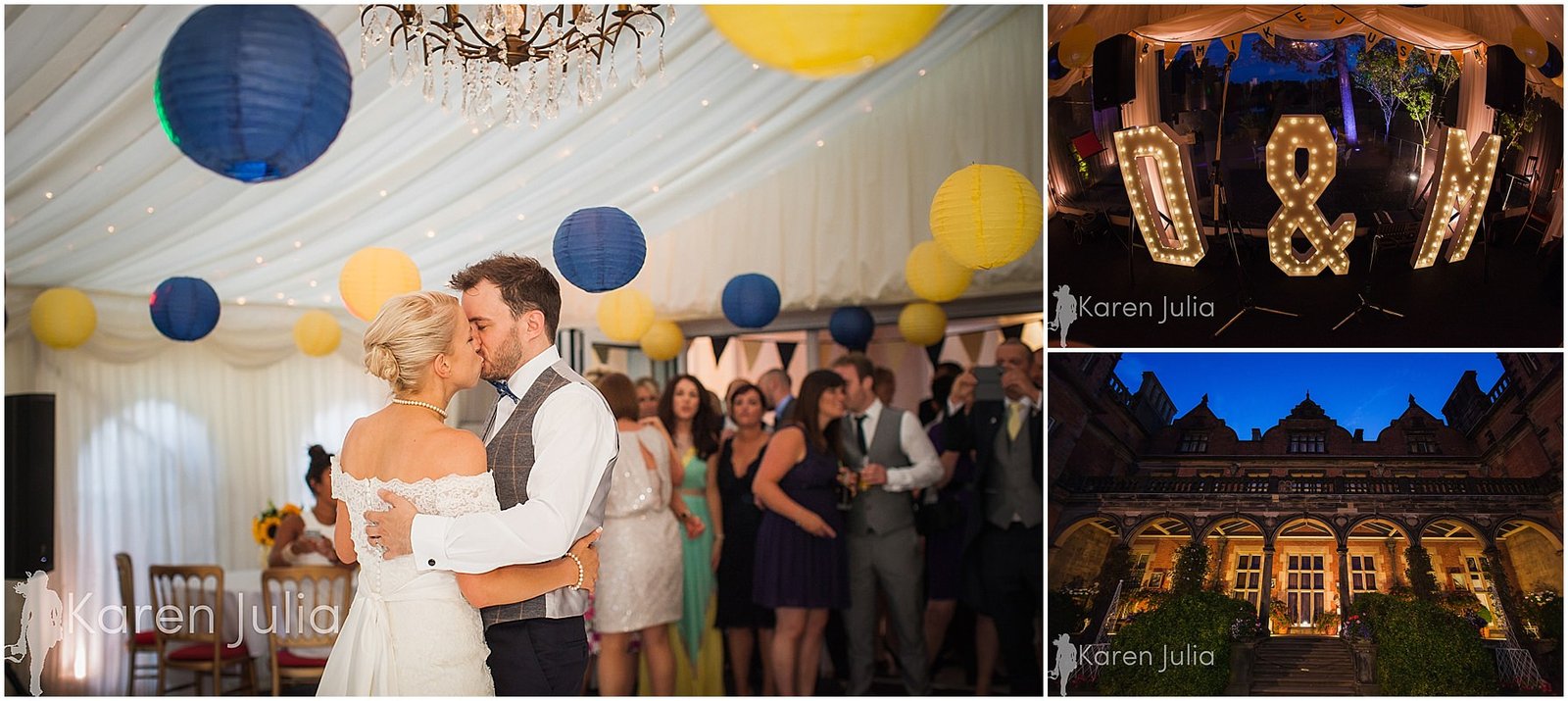 Sunflower Yellow & Blue Capesthorne Hall Wedding slideshow video: