Emma & Chris met through uni friends and had a shared love of music, gigs and festivals. They're also huge Morrisey fans, so we shot the engagement shoot outside Salford lads club, and I got to find out more about their plans for their wedding at Chancellors in Manchester.
The table favours were to be tape cassettes, personalised to each guest, with band posters around the wedding breakfast room, some of which featured the couple. The table centrepieces were to be music quotes from song the couple loved. Colours were to be grey suits with pink & peach dresses.

'It's something unpredictable, but in the end is right,

I hope you had the time of your life' – Greenday
The flowers – made by a guest, were in bold pink colours with hints of ivory & violet.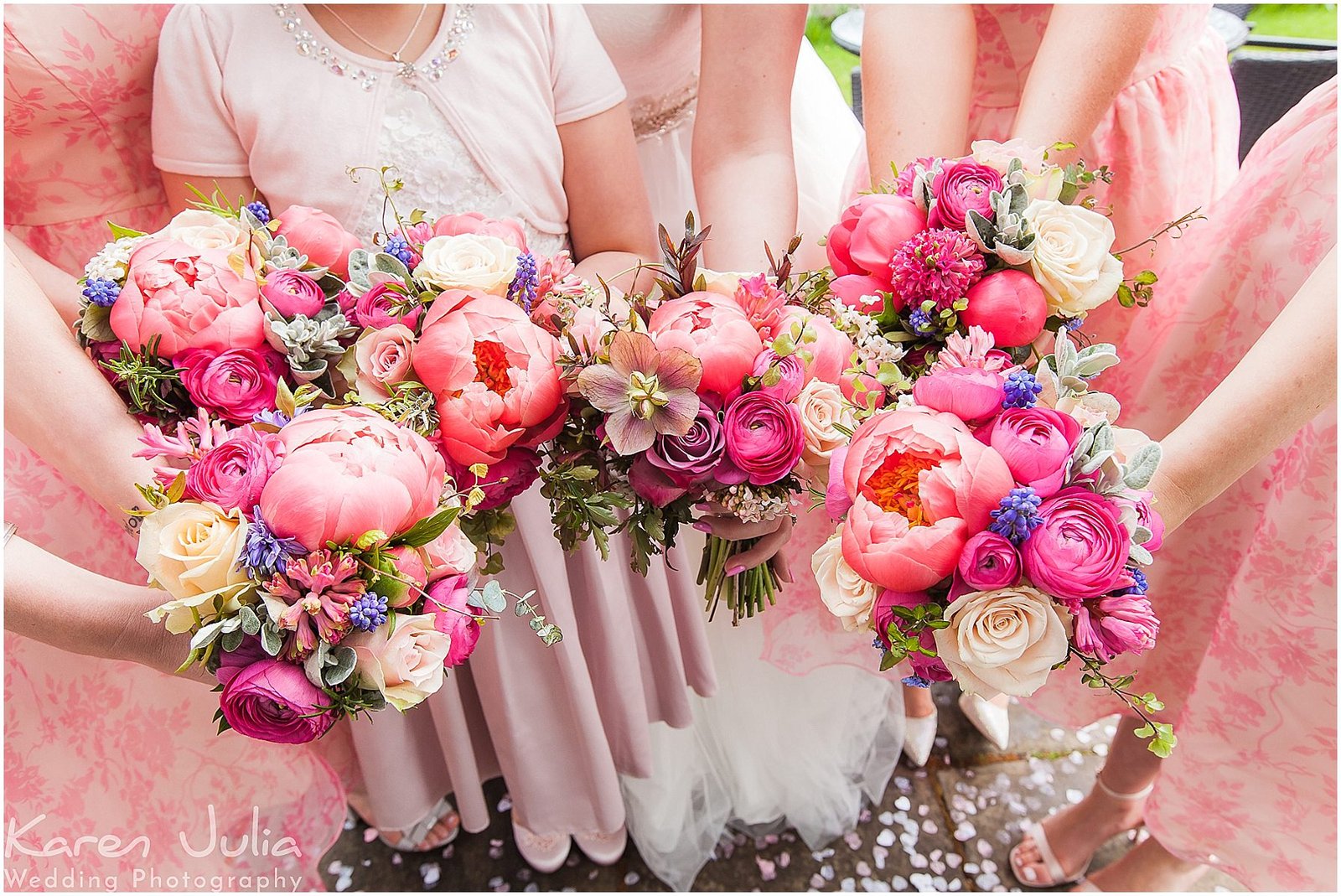 On the wedding day, I arrived at the venue to rain. I was hoping it would dry up by the group photos, but it was seasonal April showers so on & off all day.
I met Chris & his ushers outside the venue where we got some group photos, then I headed to the Executive suite where Emma & the girls were getting ready. Make-up was by the talented Danielle Horan.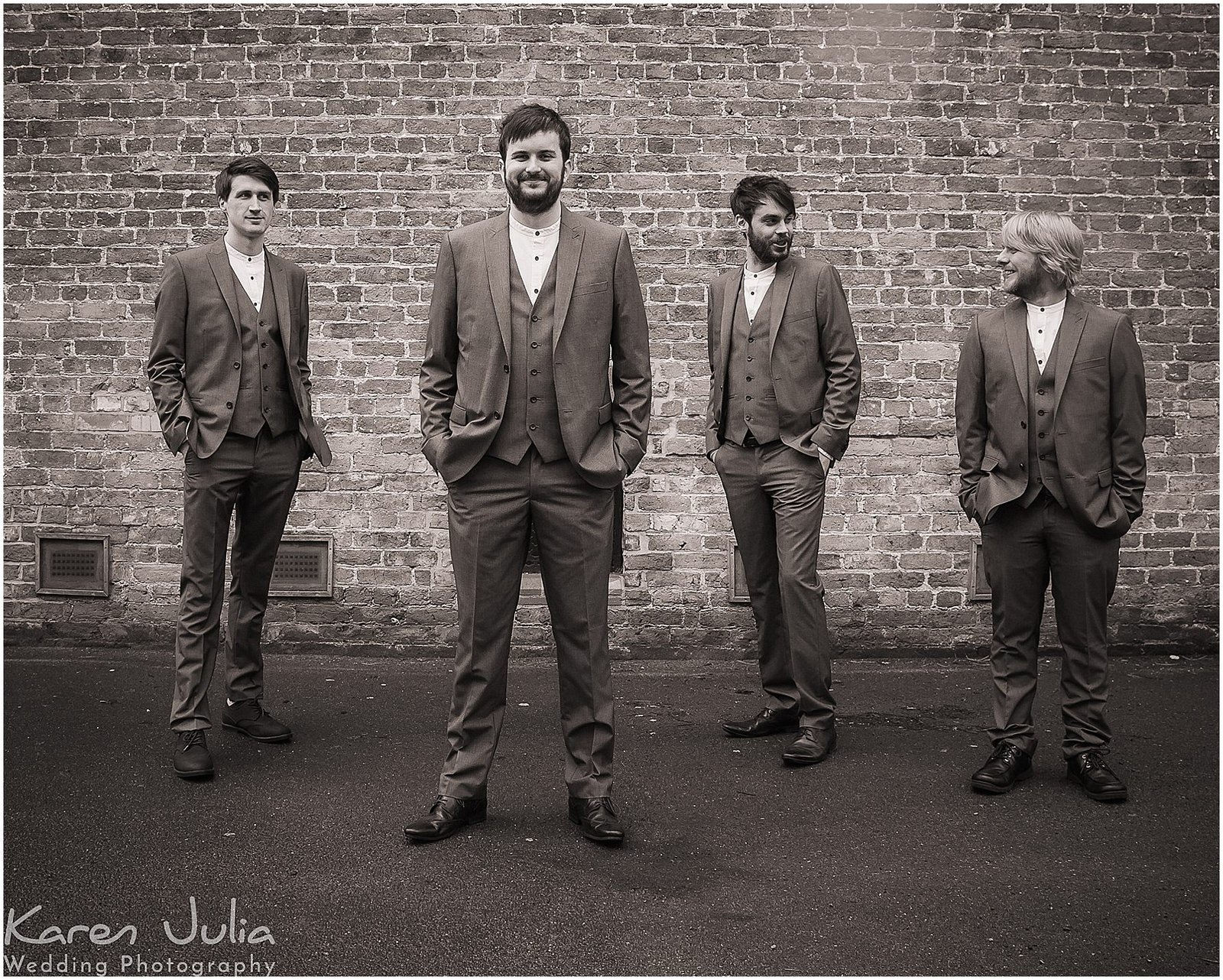 The ceremony room in Chancellors is bright white flooded with natural daylight. The room was dressed with bright colourful flowers complimented with pastel pink chair ties.
The ceremony was beautiful, with the registrar telling guests about the history of the building, and three readings by guests.
I really loved the last one which was by John Cooper Clarke. The first verse is below. John Cooper Clarke released the first anthology of his work last autumn, and this is one of the poems featured.
I wanna be yours
I wanna be your vacuum cleaner

breathing in your dust

I wanna be your Ford Cortina

I will never rust

If you like your coffee hot

let me be your coffee pot

You call the shots

I wanna be yours'
I'm a fan of John Cooper Clarke's work. This was a really lovely alternative reading that was a great fit with the vibe of the day.
I then shot some natural documentary coverage whilst Emma & Chris mingled with guests, and we all headed outside for the main group photo. I literally just got everyone in position and the heavens opened and it was 10 minutes of crazy hailstones. Thankfully it eventually stopped so we managed to get most of the group photos and the couple portraits before everyone sat down for the wedding breakfast.
Manchester Music themed wedding at Chancellors hotel: Preview photos
The rest of the highlights of the day will be online in a few weeks, but in the meantime, here's one of Emma & Chris's portraits… followed by a few party shots.