I miss Catherine & Olivers wedding.
Seriously.
I want to shoot it all over again.
They were such a fun couple to work with, so laid back, and so much fun squeezed in to one day.
Here's the group shot selfie taken of everyone on the orange bridge at the Lowry Theatre. I done a sensible group photo too, but really love this one. 🙂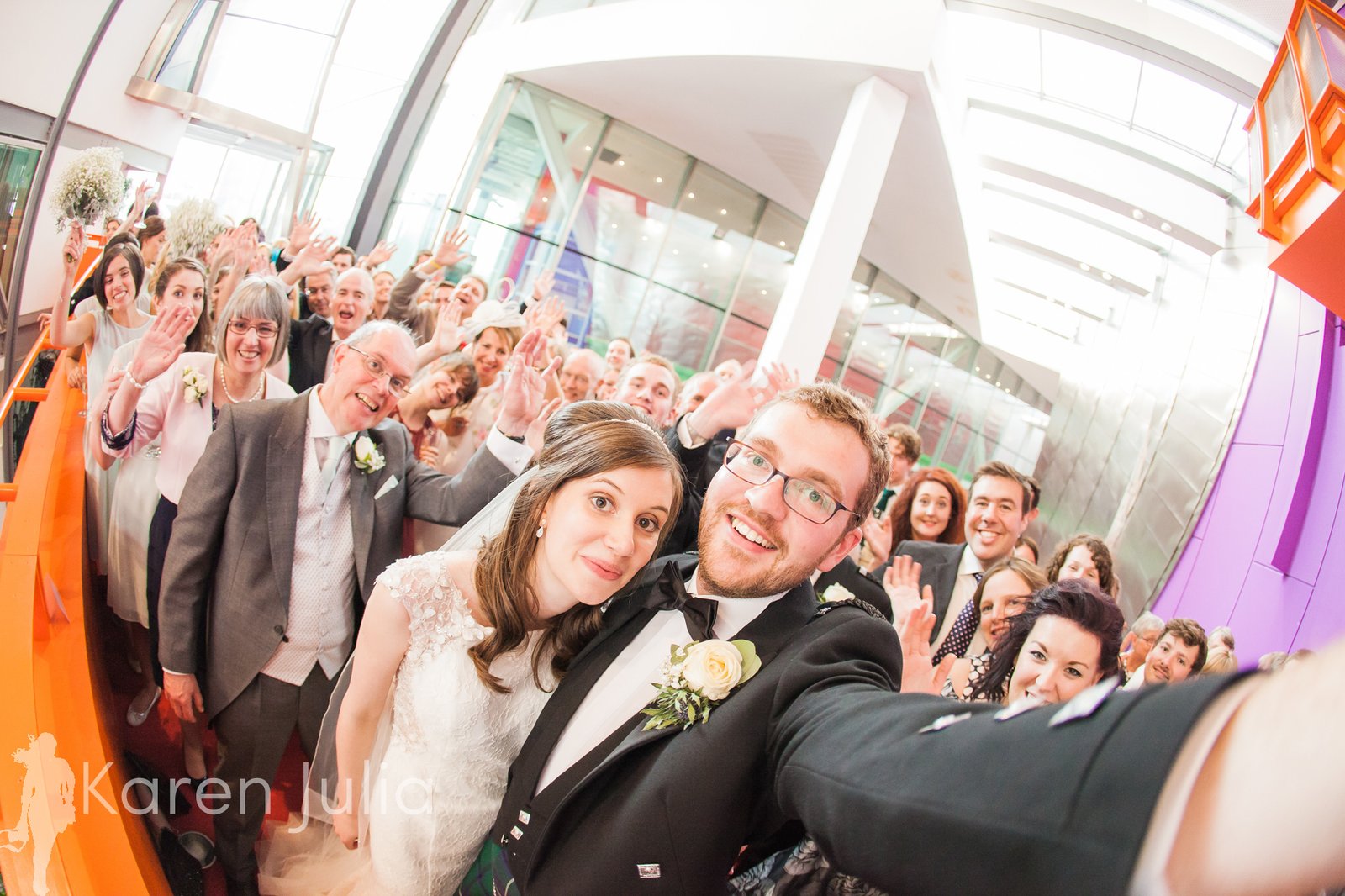 As they live in London, we had a London based engagement shoot which we managed to coordinate with one of my family visits (I have extended family in Henley-on-Thames) so we got a selection of photos at key tourist spots round London by way of an E-Class Mercedes that I had booked for a couple of hours. It was great getting to know Catherine & Oliver better, I just knew their wedding was gonna rock & I wasn't wrong.
Documentary Approach
Although Catherine & Oliver wanted a few formal group photos, they mainly wanted informal, unobtrusive documentary coverage of the day. Those natural shots that capture the emotions, energy, and feel of the day. Much of the coverage reflects that, and I just worked away in the background, quietly capturing these gorgeous moments between people. There was opportunities for this outside the church and for documentary style photography at the Lowry theatre wedding photography too.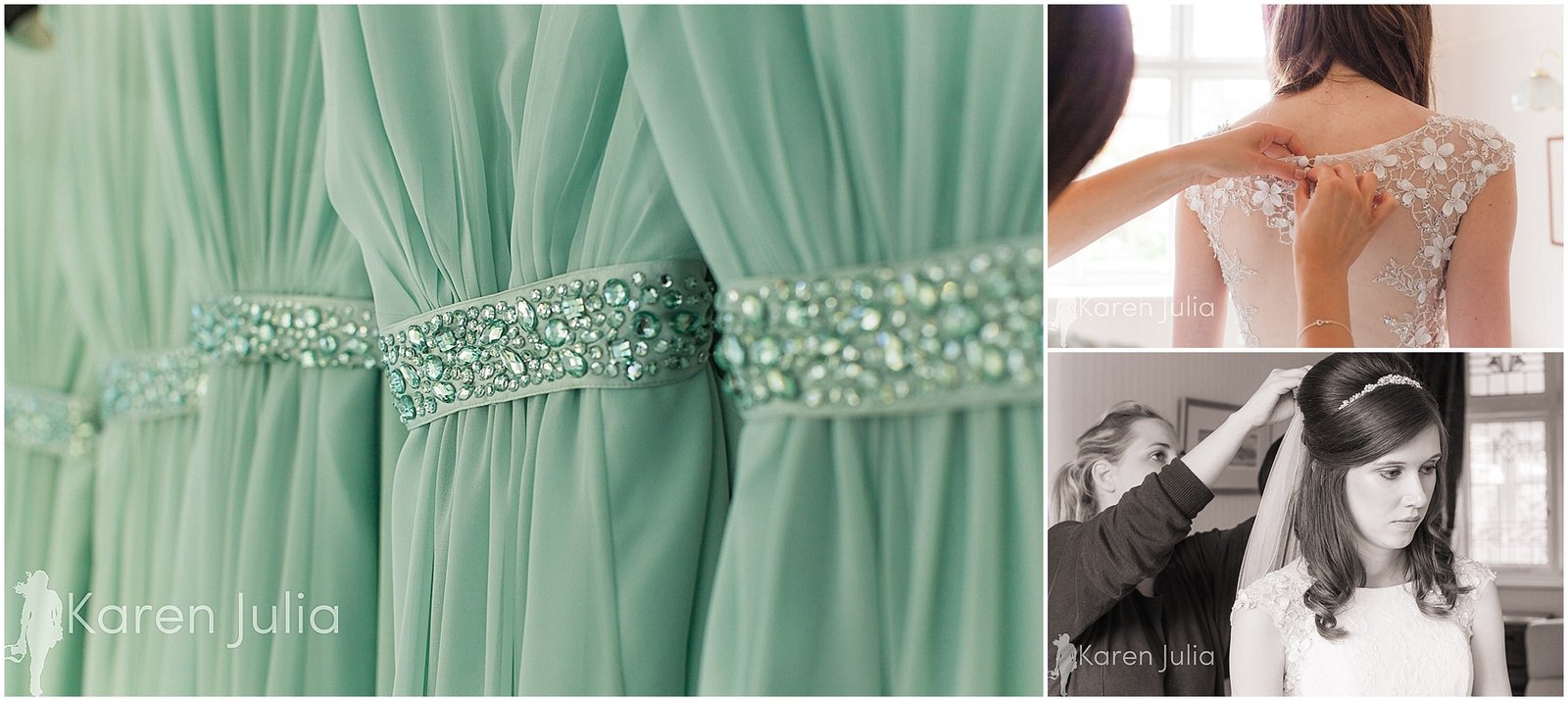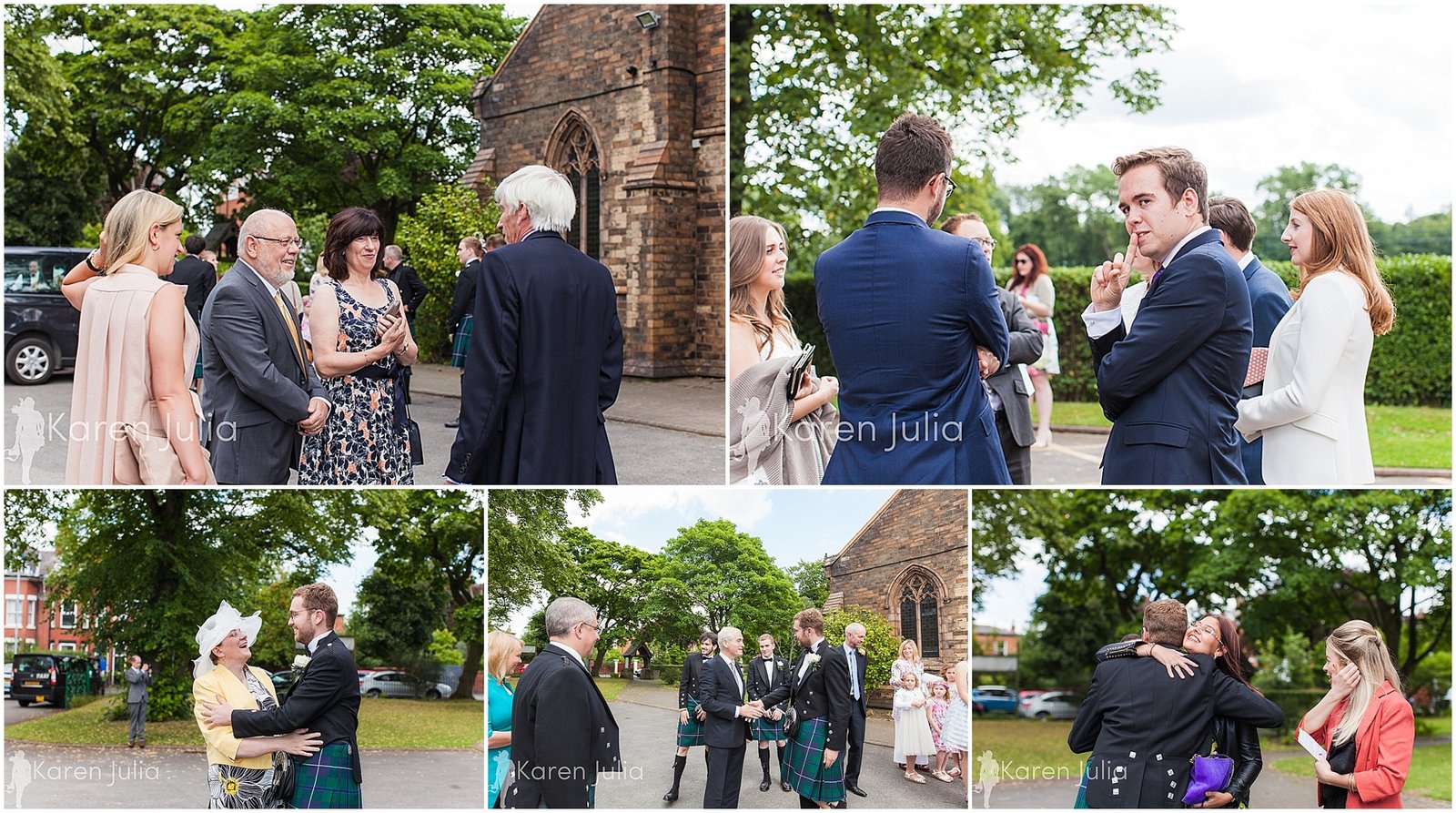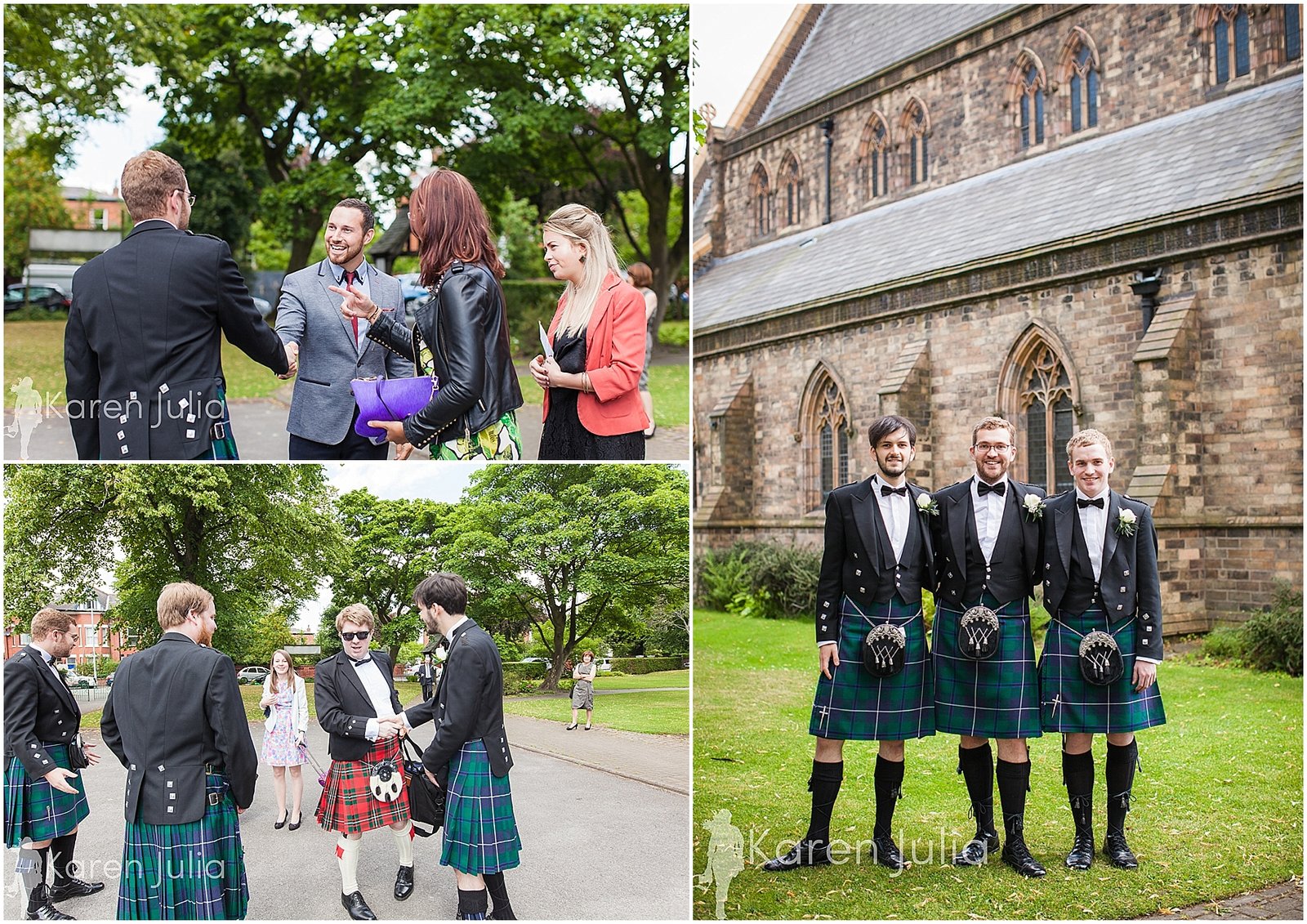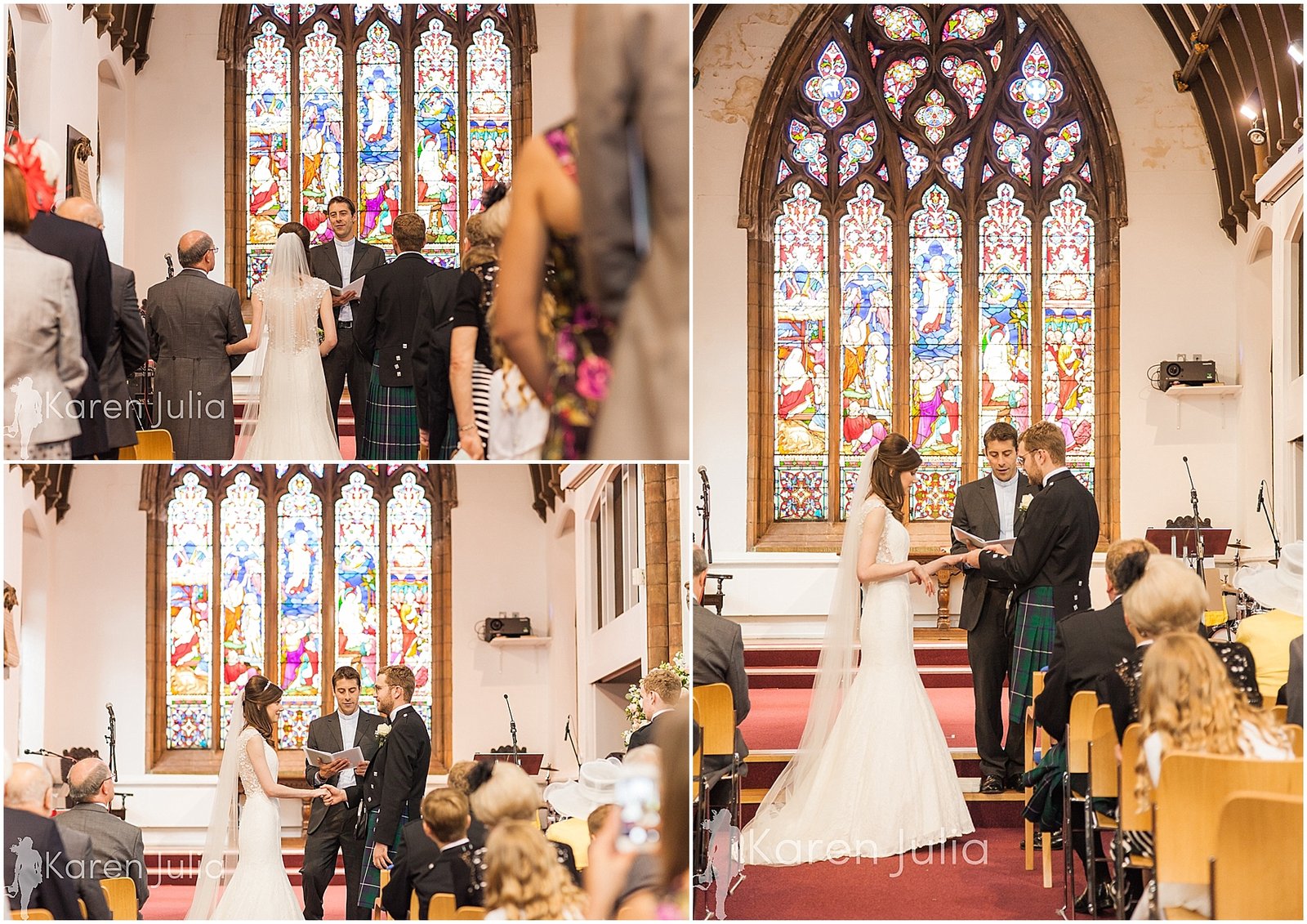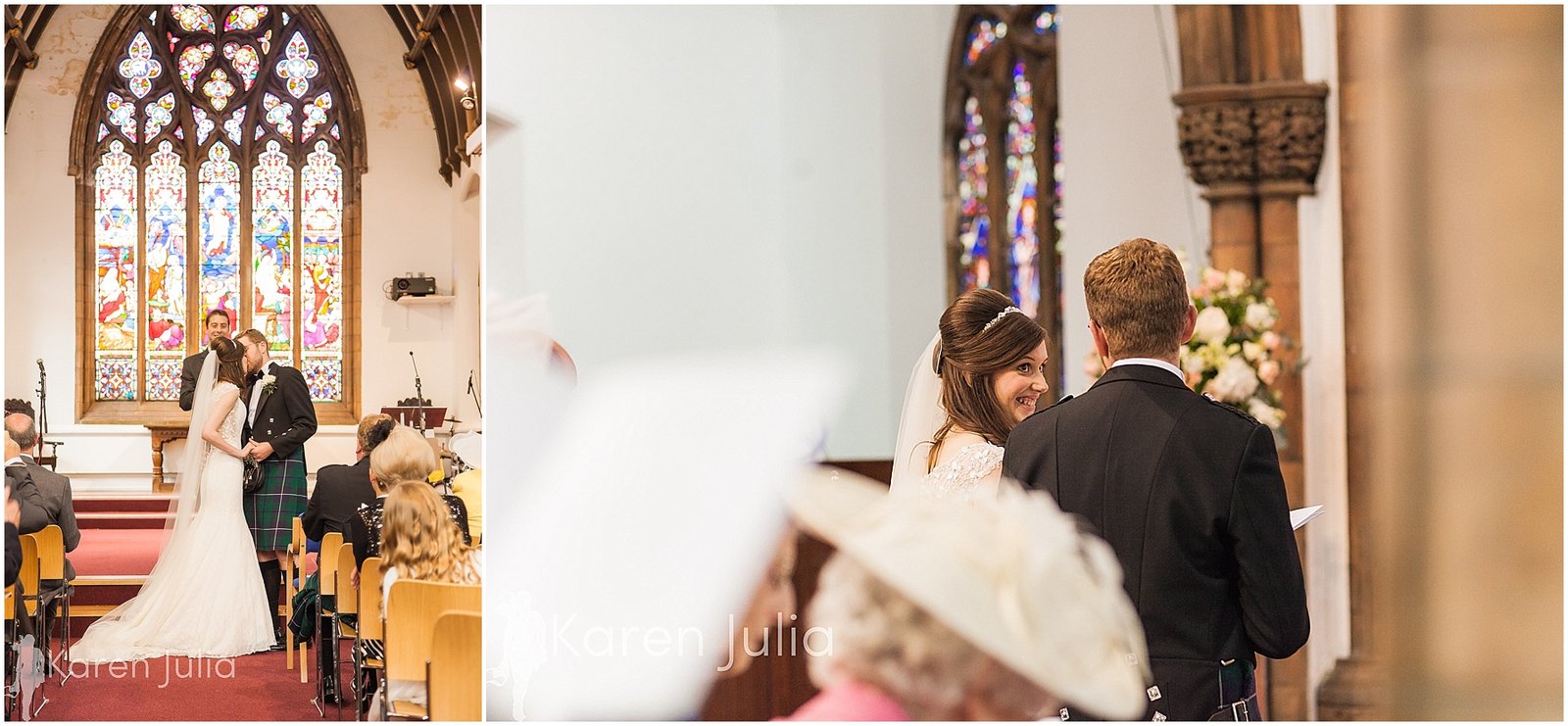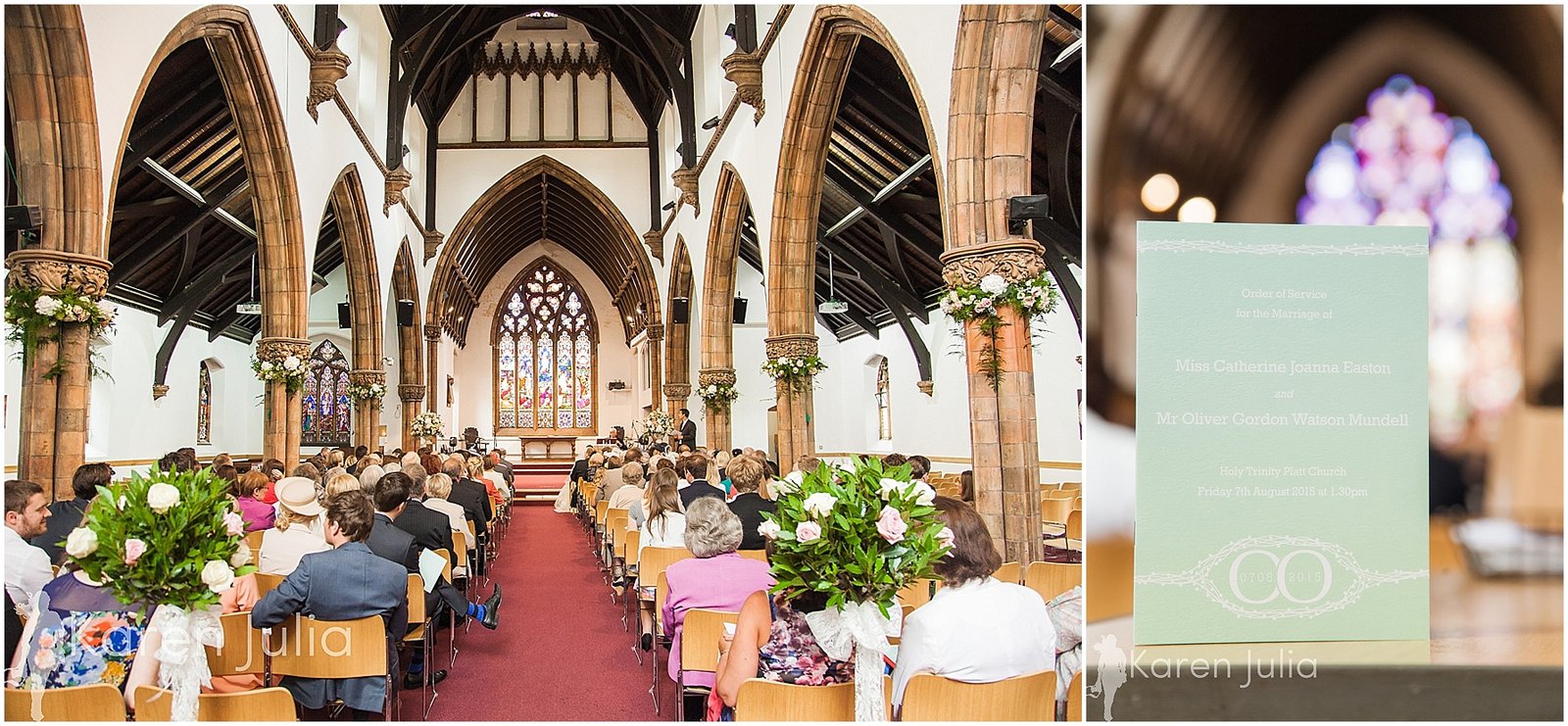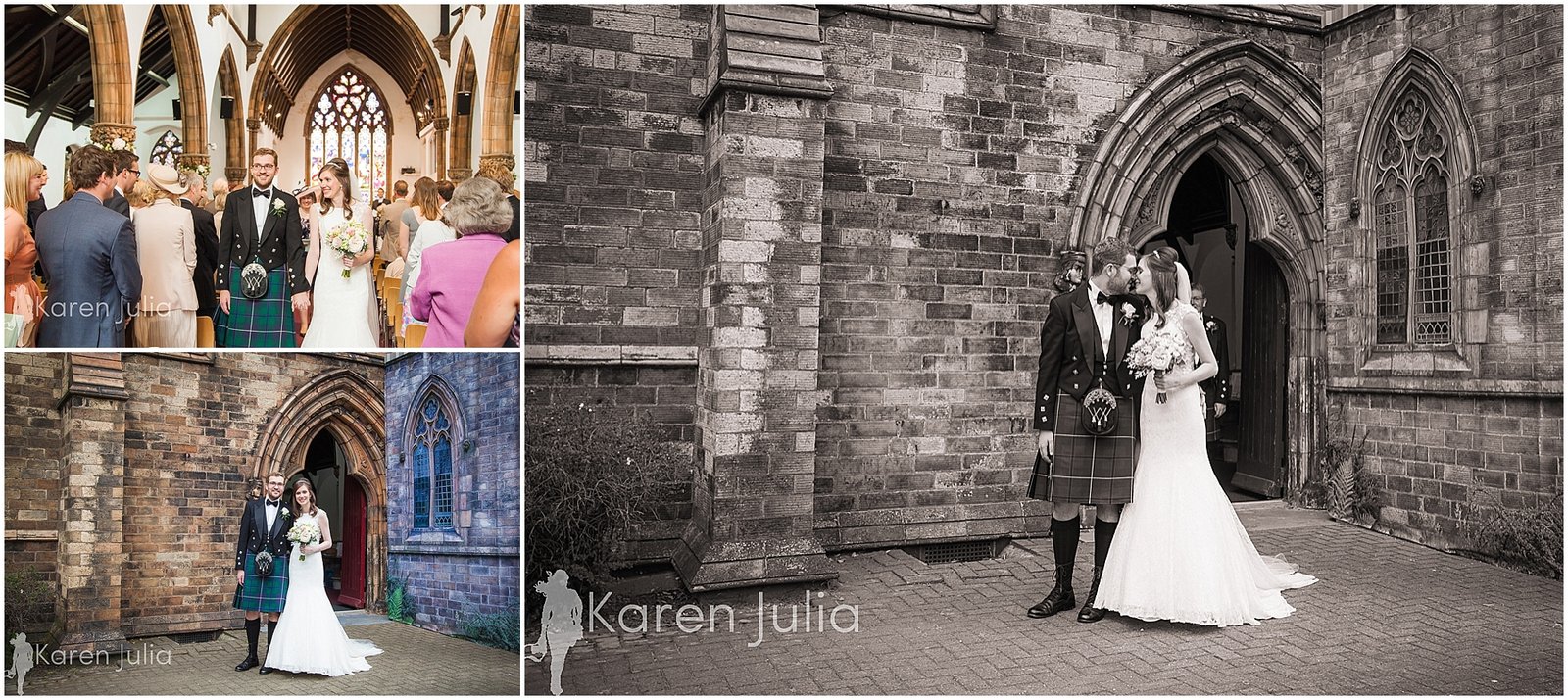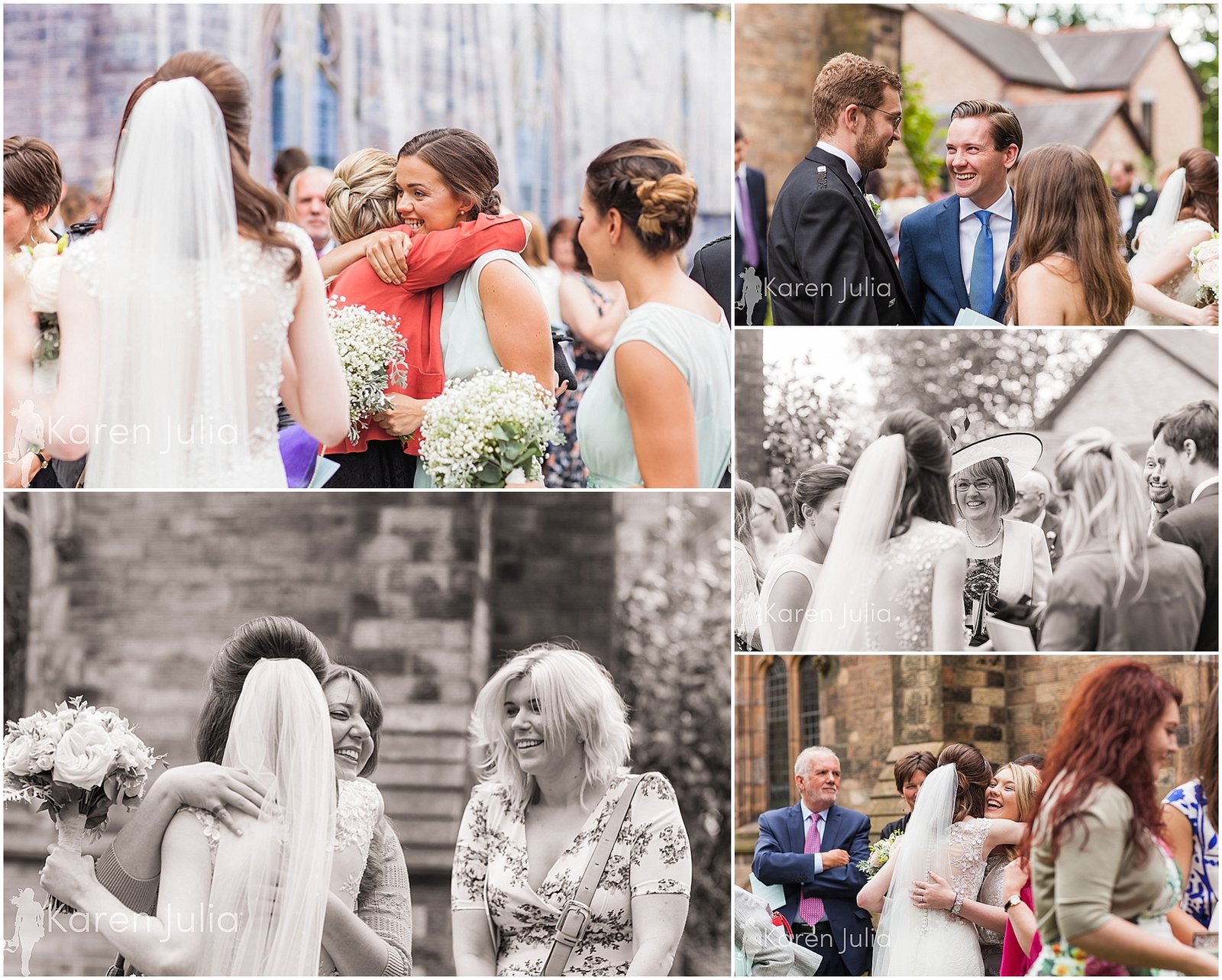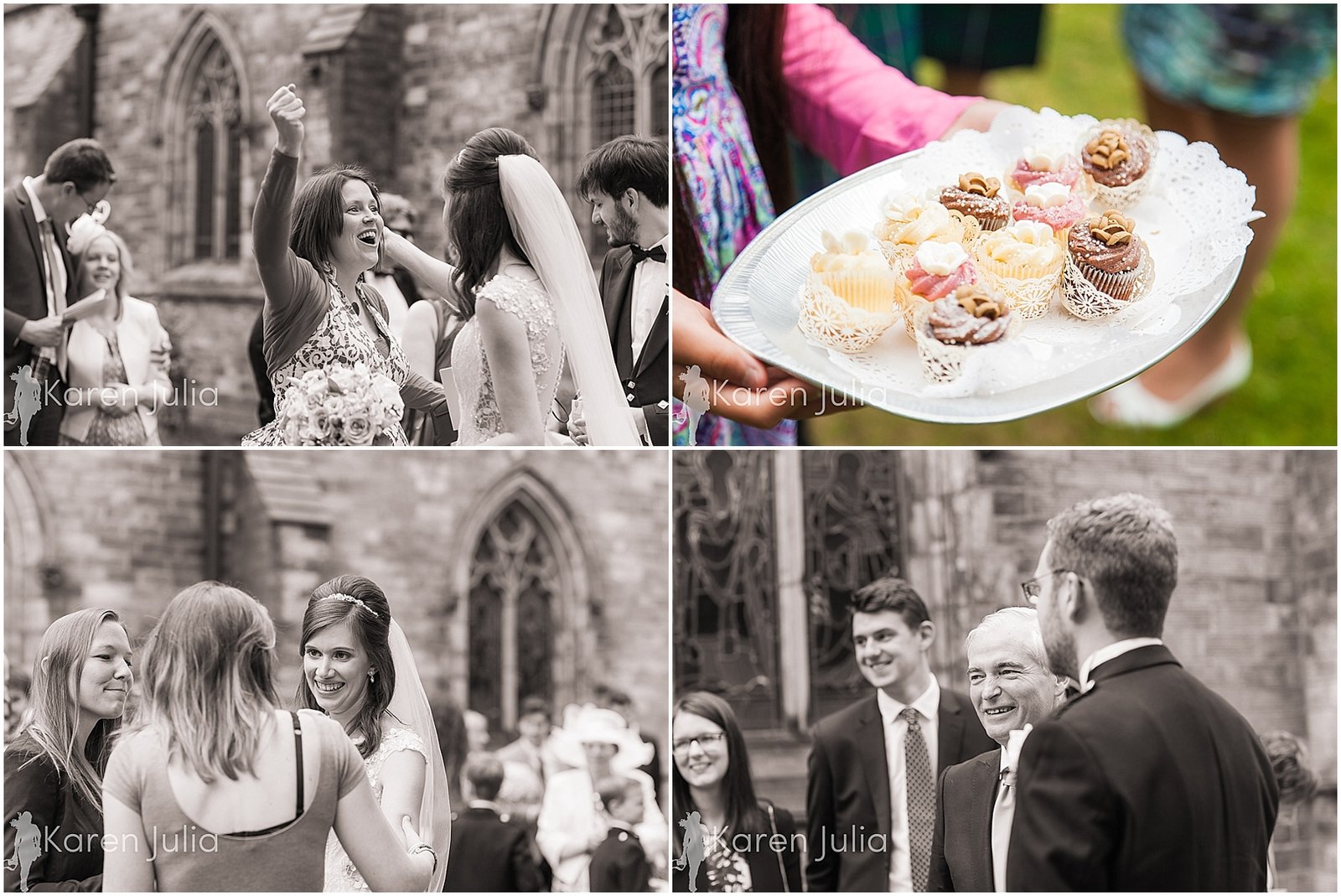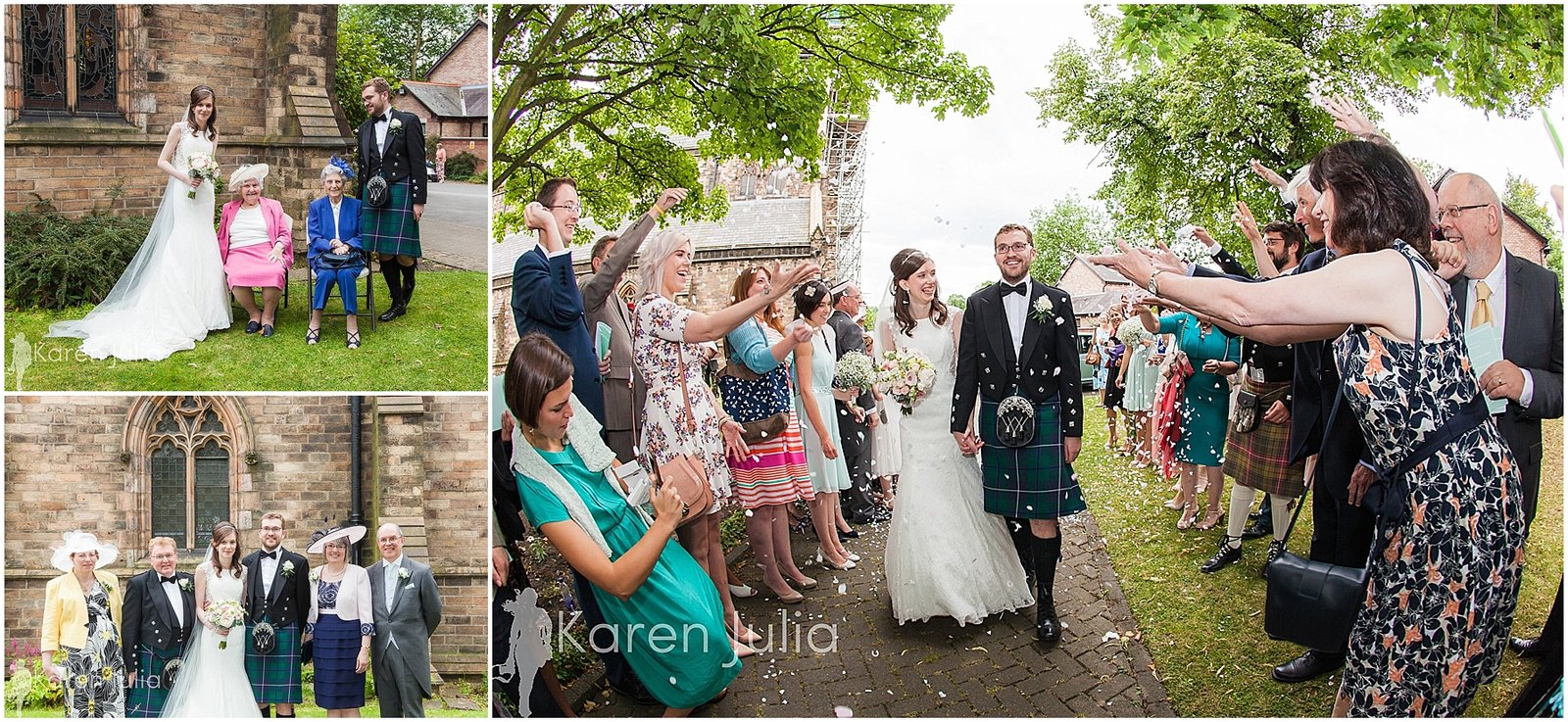 Summer Lowry Theatre Wedding Photography
All of the photos below were taken at the Lowry Theatre.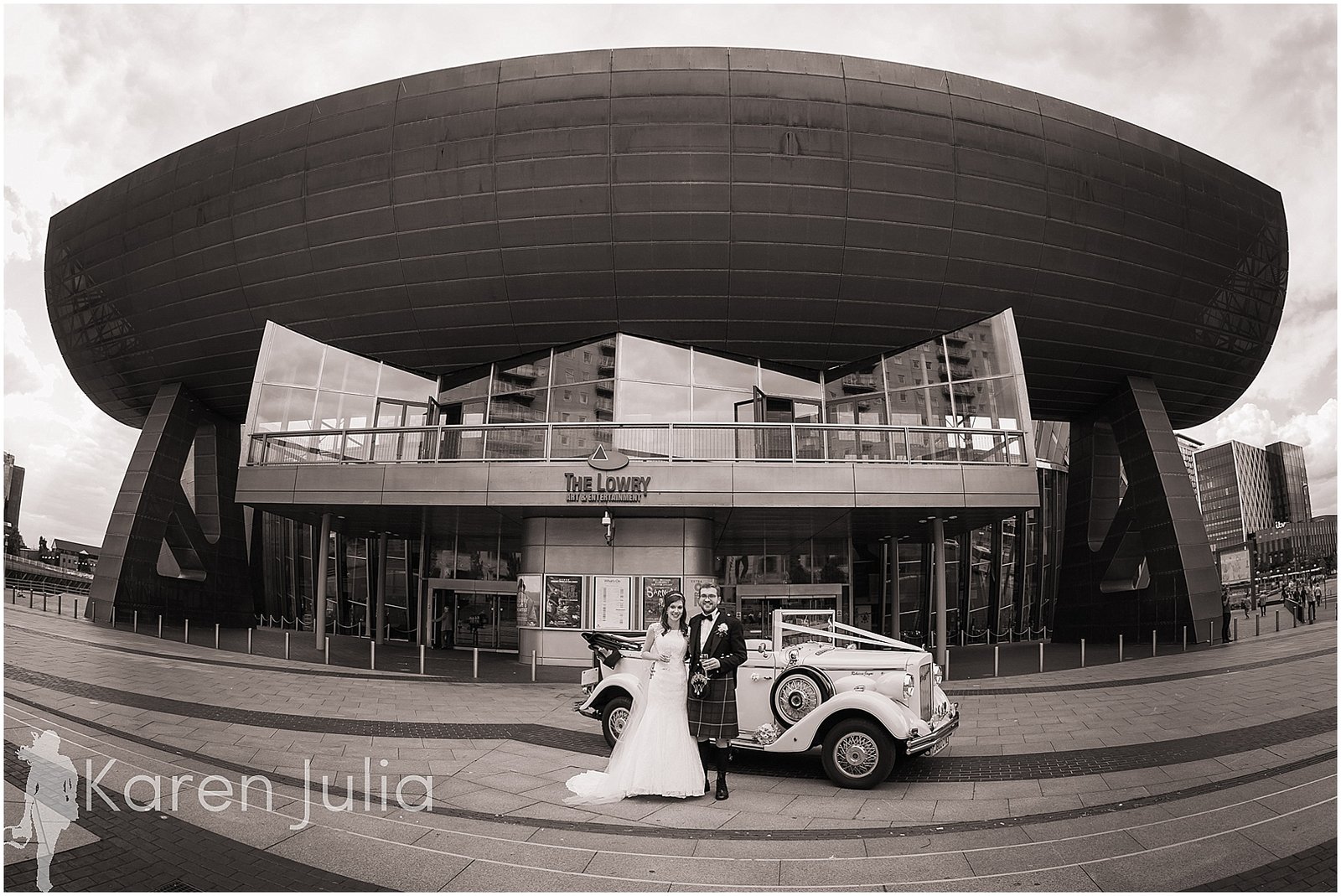 Mint Colour Theme
I especially loved the mint colour theme Catherine & Oliver had chosen, it looked great both at the church & in the Compass room at the Lowry, and the table settings were really unique – each one was names after a significant place with a brief story about the background of each which I thought was a great idea for the couples guests to find out a little more about them.
Fun fact: Catherine & Oliver met in part due to the number 23 bus.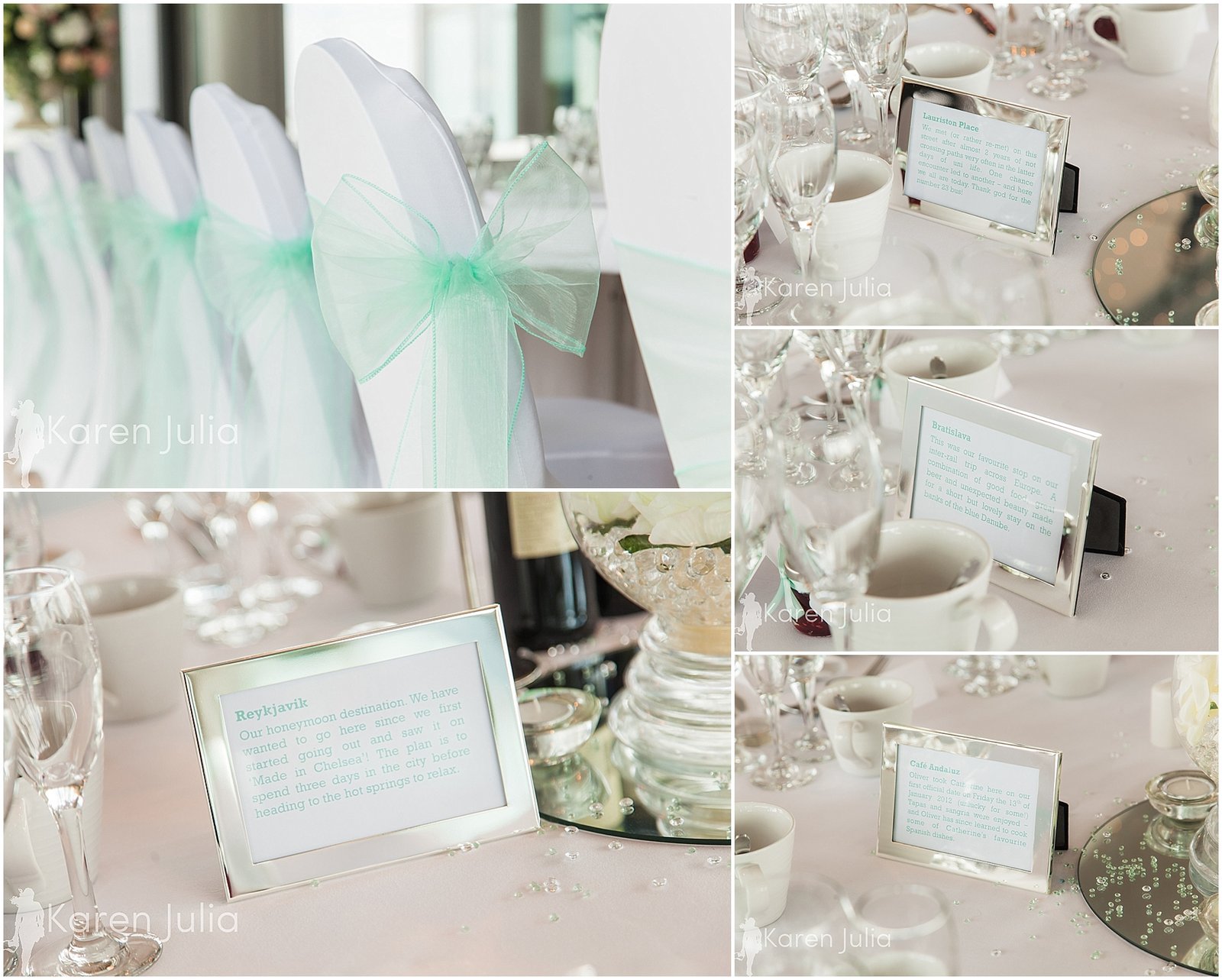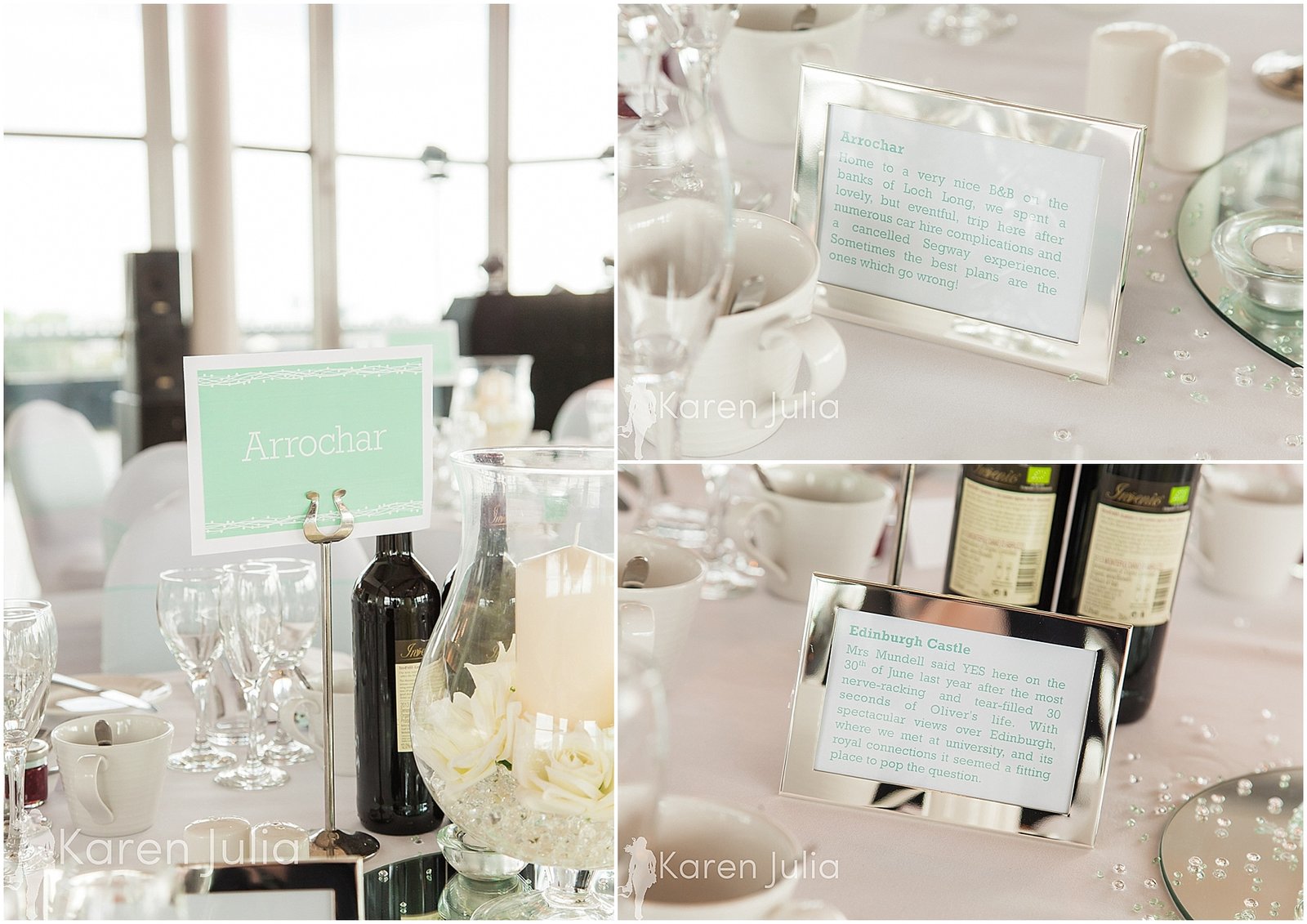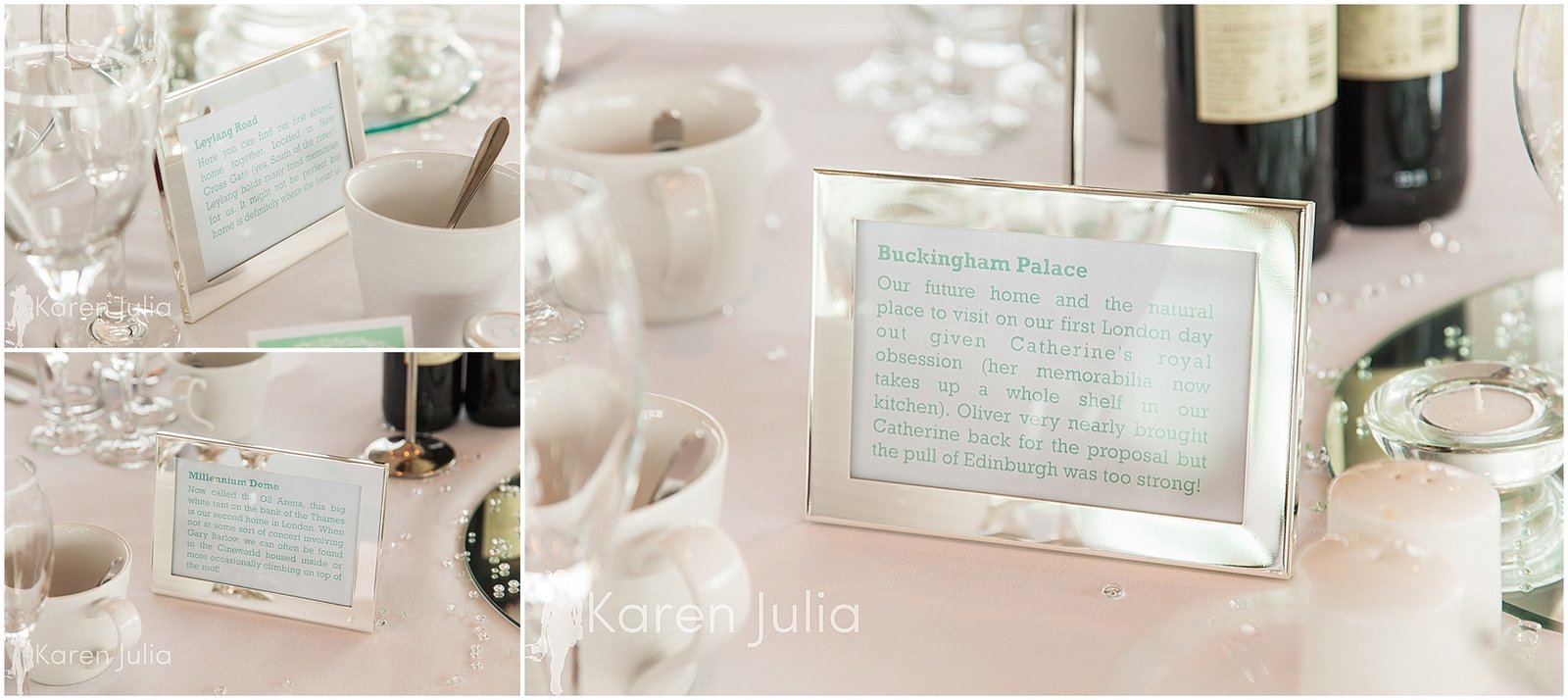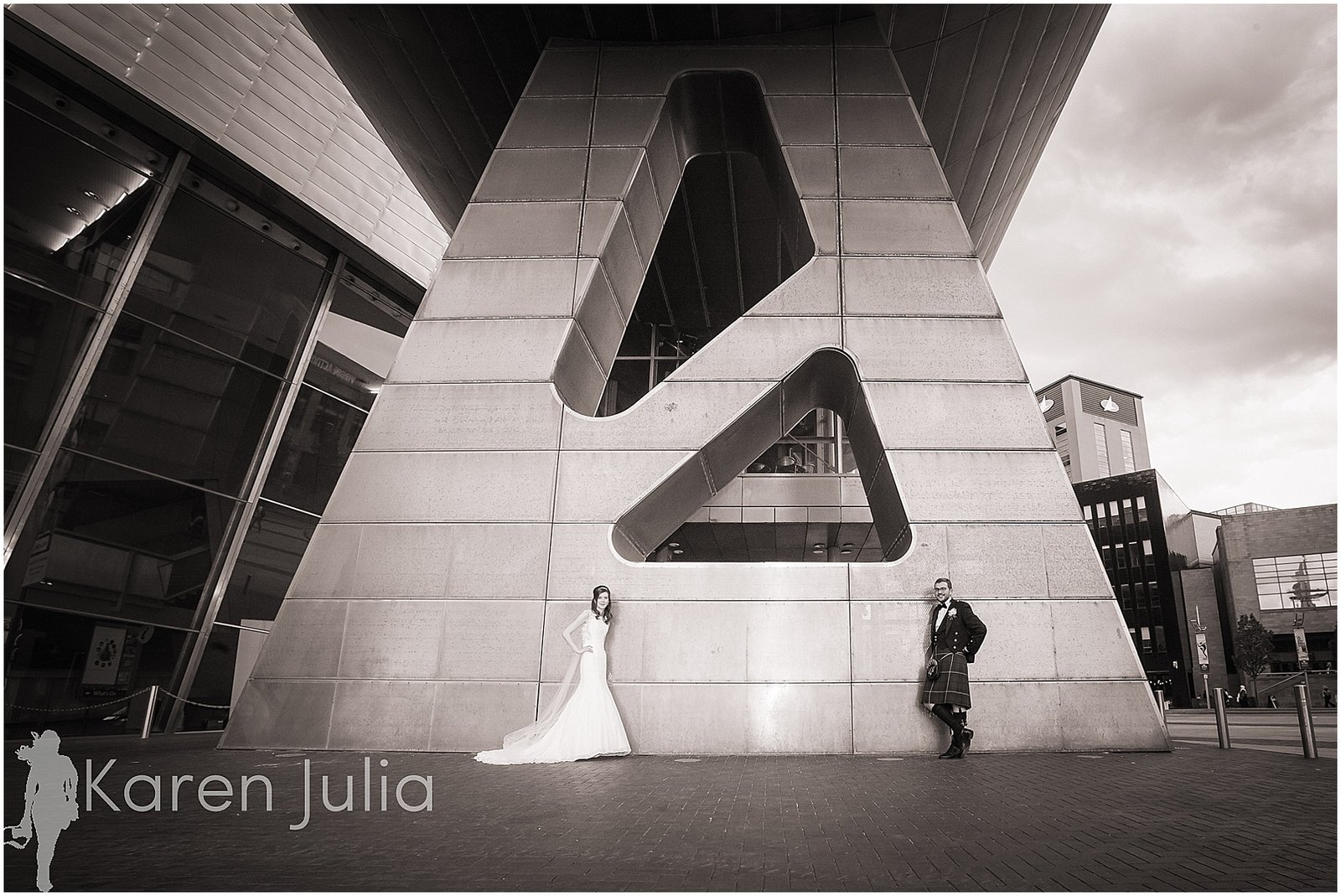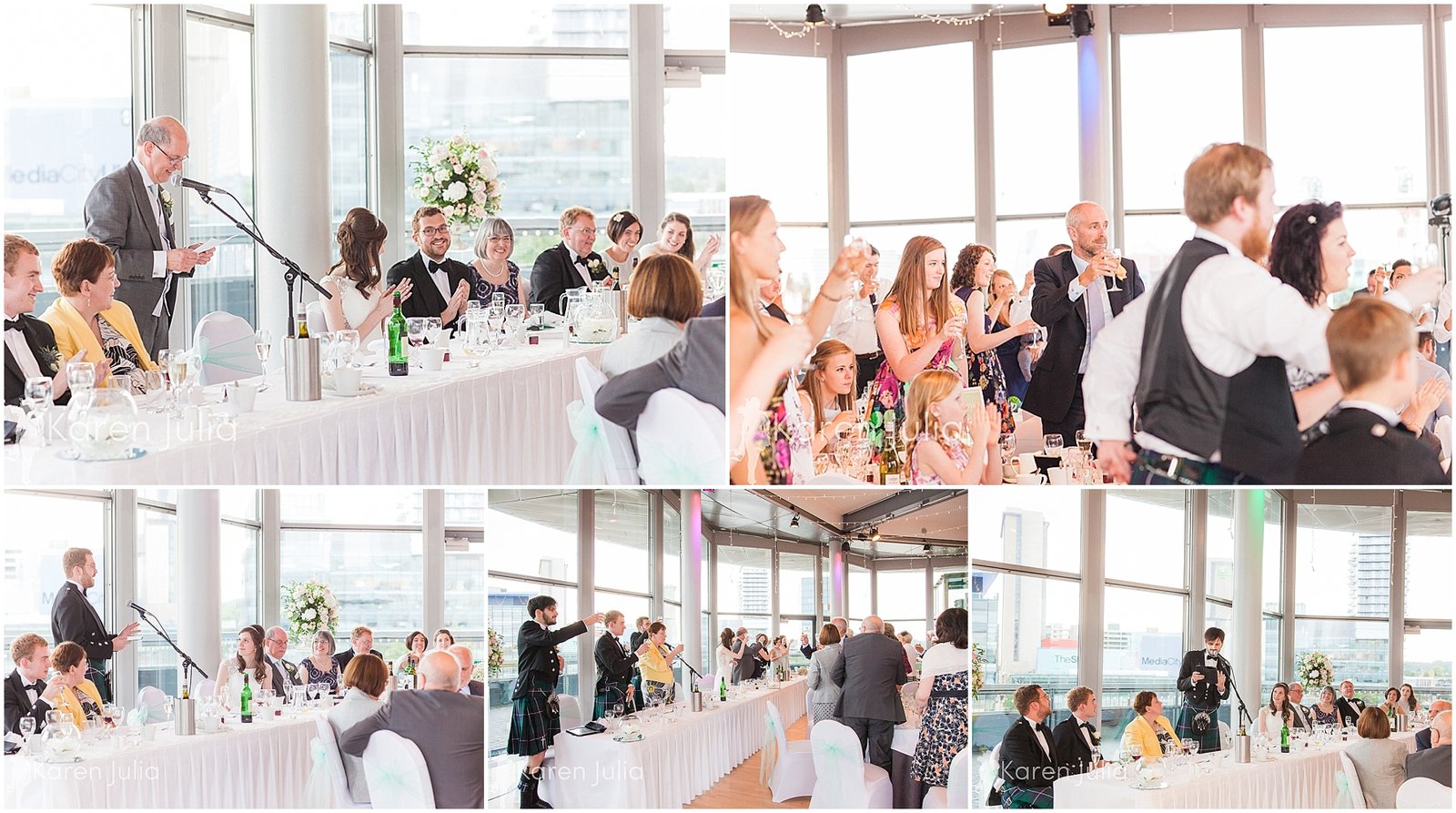 Low Light Wedding Portraits
Salford Quays is known for it's gorgeous sunsets, so I was hoping we were going to get a dramatic sky. It did not end up looking that dramatic, but with the right camera settings 😉 we had the sunset portrait Catherine & Oliver wanted. Low light / after sunset photography is a speciality of mine, and Catherine & Oliver had seen my night portraits from Salford Quays and loved the idea of having this style of portrait. I usually finish with these, right at the end of the night, but the last photo is a dance floor shot of Oliver dancing. Well…. he said he was dancing… I'll let you be the judge! #epic