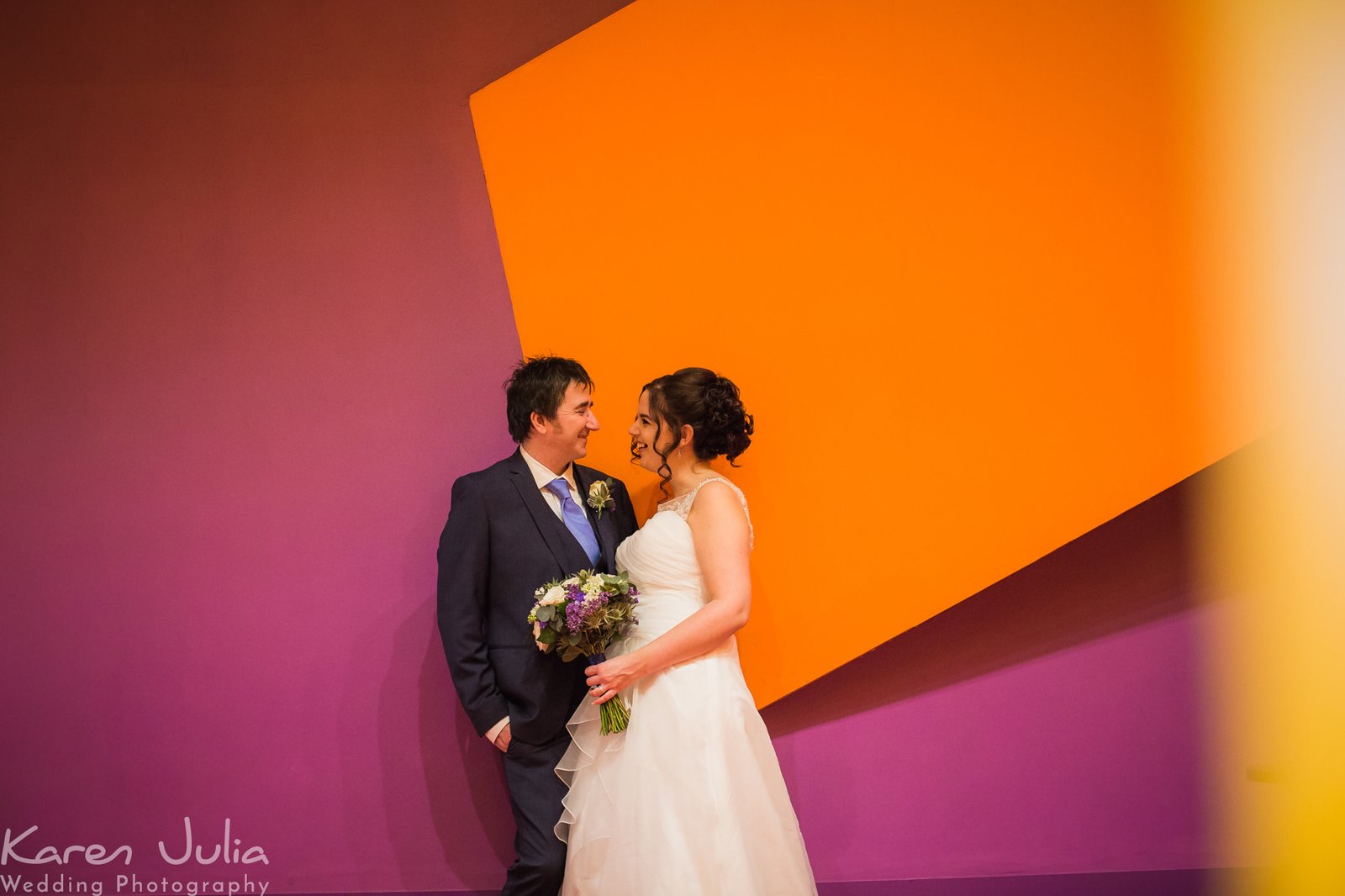 Lowry Theatre Wedding Photography
Salford Quays and the area surrounding the Lowry Theatre is stunning at dusk and after sunset, and I really love shooting in this area. This page features a collection of both Lowry Theatre Wedding Photography and engagement shoots near the Lowry Theatre and Salford Quays area.
4 Tips for your Salford Quays & Lowry Theatre Wedding
1. This area is STUNNING after dark with colourful lighting featured on many of the bridges and surrounding buildings. Chat ideas with your wedding photographer & plan in time for some stunning night portraits after the sun has set. In July & August, it may not get dark until 10pm, but the area looks great at dusk too. The lighting features are perfect for winter weddings. The photo below was taken at 9:45pm in August. I use an app which shows me sunset times and sun position on future dates and use this to plan in shoot ideas to feature things like sunset.
2. Salford Quays is a location well known for dramatic sunsets, and the area behind the Lowry Theatre is a great spot for a stunning sunset portrait. Remember to chat with your wedding photographer in advance if you'd like a sunset portrait, and make a note of sunset times so you can work your schedule round this.
3. There's a number of great locations around the Quays that are awesome for couple portraits, but you'd need to walk there so if you would like couple portraits elsewhere in the quays on your wedding day, it's worth checking out exactly how long it would take to walk there & back, as you won't want to be away from guests for too long!
4. The tree lined walkway shown below is literally only a 1 minute walk from the entrance of the Lowry so if you'd like some greenery in your photos, this is a great spot and close enough to bring bridesmaids and maybe parents
The bridge closest to the Lowry Theatre changes through a selection of colours. If you have time, wait until the displayed colour matches your colour scheme. In the photo below I shot Catherine & Olivers portraits when the lighting matched up with Oliver's kilt.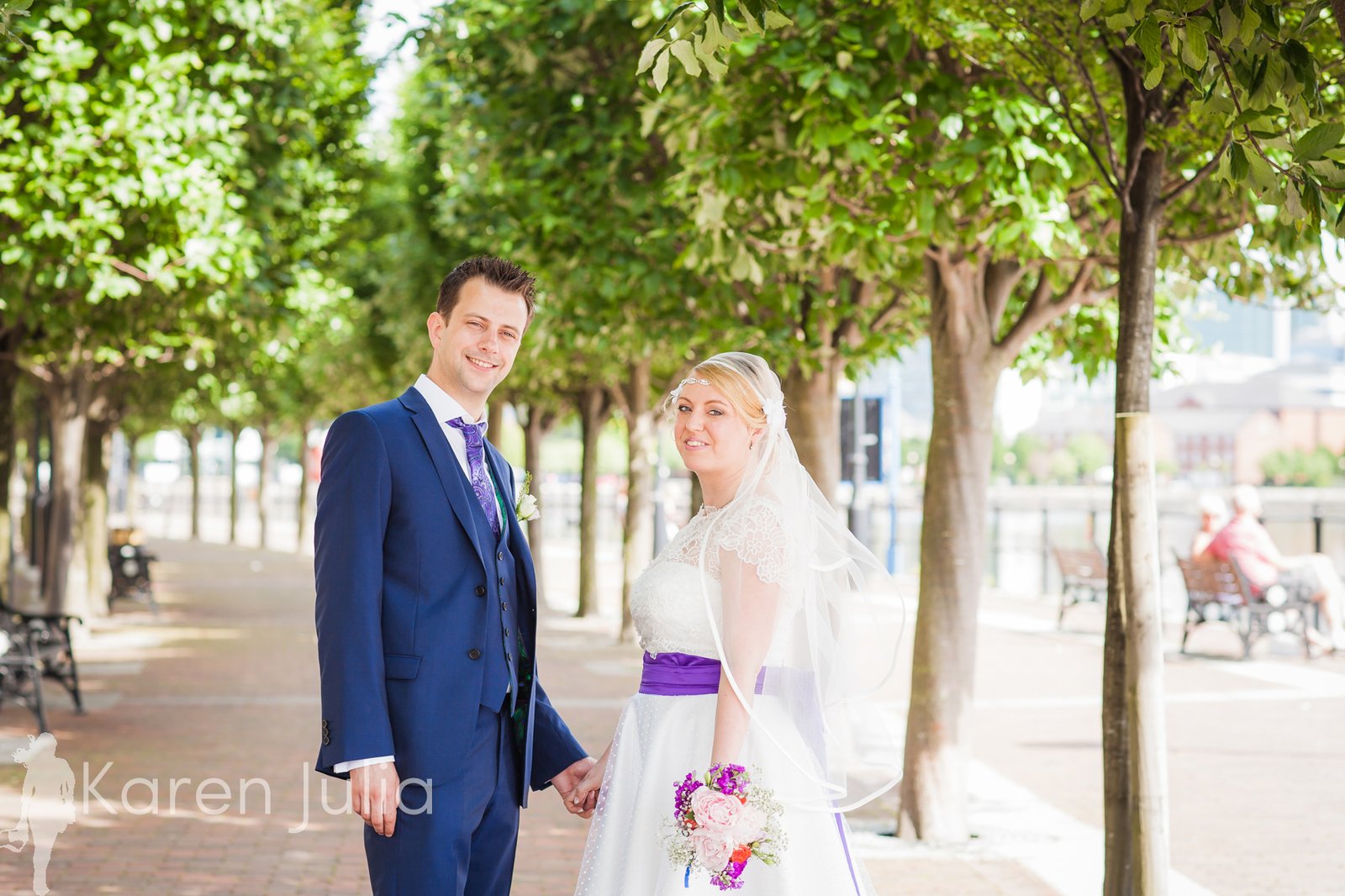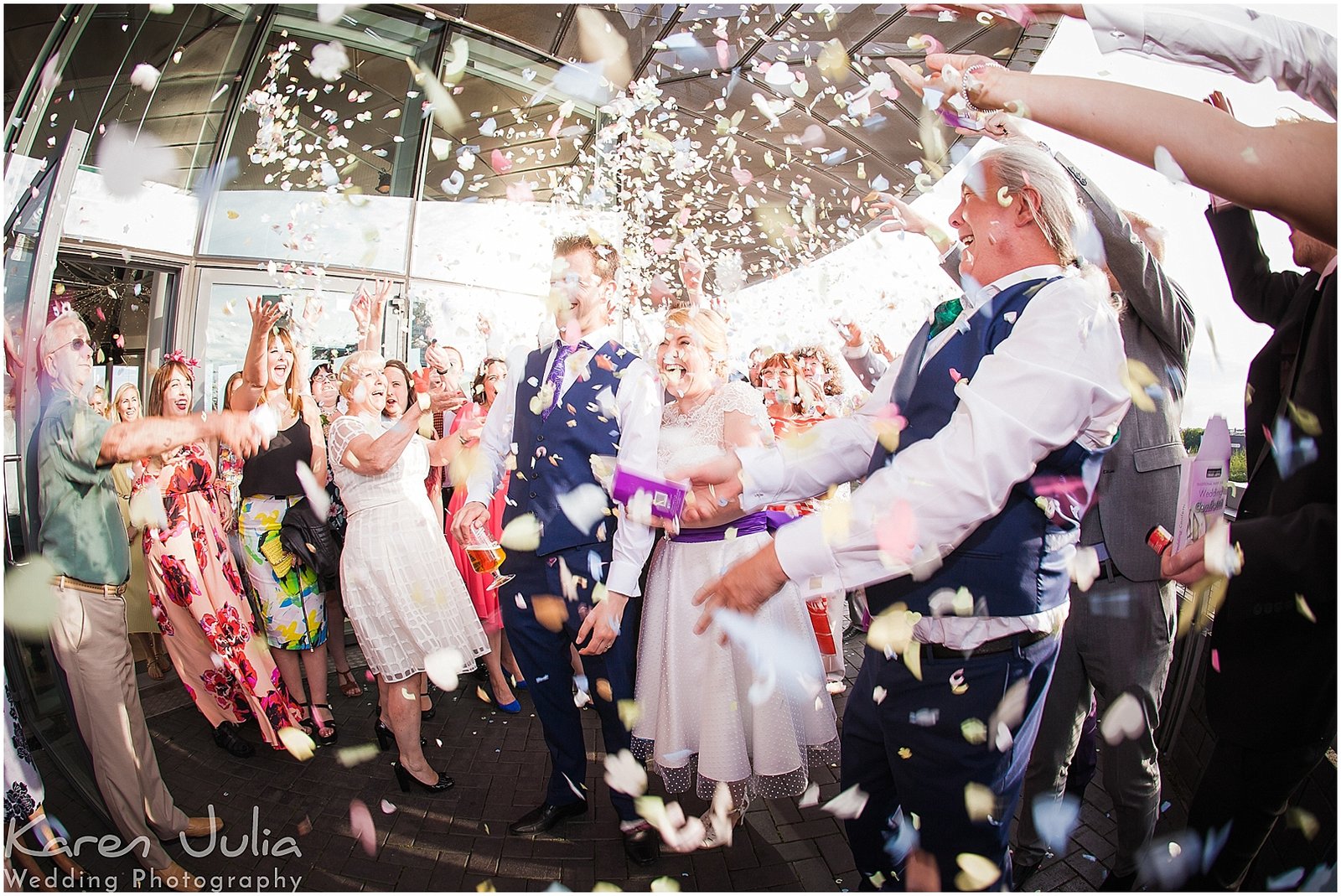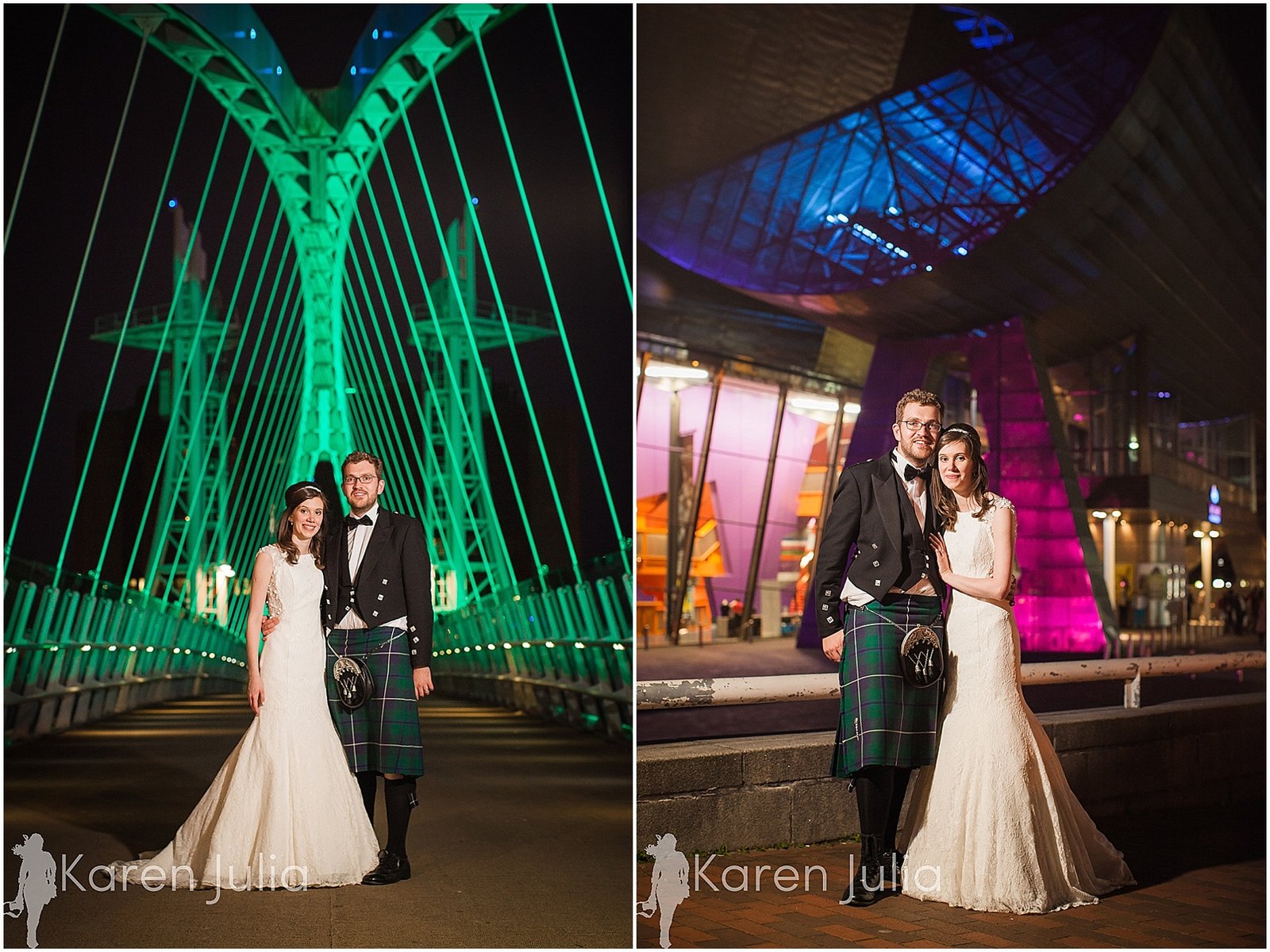 Lowry Theatre Wedding Photography | Portfolio
Featured weddings & couple shoots
The Quays are a great location for couple shoots or engagement photos, with a mixture of greenery, dramatic bridges and interesting architectural features of the surrounding buildings. The gallery below features a few of my favourite weddings at The Lowry, and couple shoots in and around Salford Quays.