The Town House, Hamilton is a gorgeous events venue, perfect for hosting weddings. Featuring some stunning Edwardian Baroque style architecture combined with subtle modern styling, it will provide both a timeless and classic backdrop to your wedding photos.
When bride Stef got in touch she shared her wedding day plans; there would be an intimate ceremony with close family and friends at The Town House, Hamilton. This was to be followed by a fun reception at a Masonic Hall in Rutherglen. Oh, and Stef's wedding car was her dad's pride and joy – a Ford Capri.
How cool is that?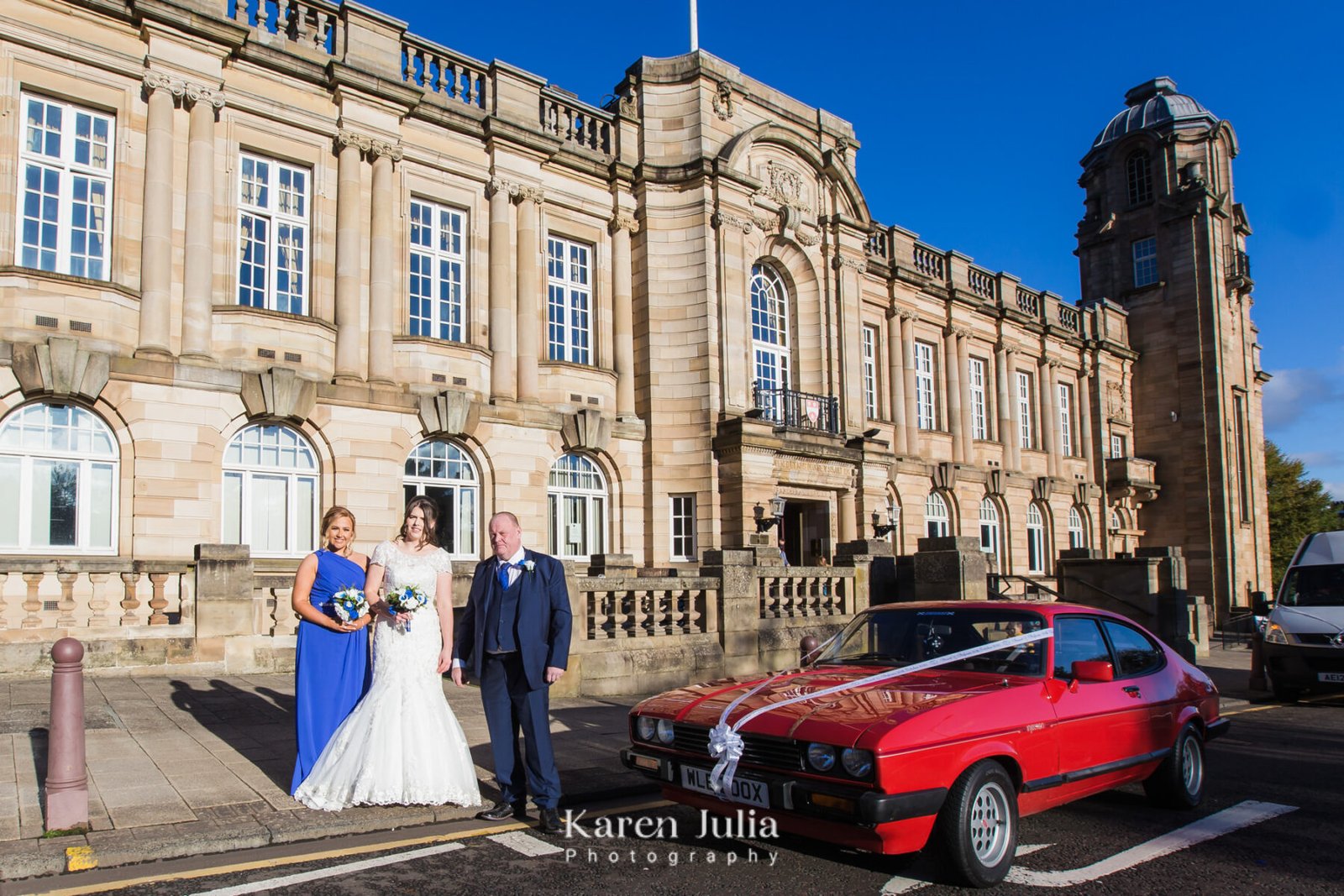 Above is a photo of Stef and her Dad and bridesmaid next to the classic Ford Capri. Look at that gorgeous blue sky! We had such amazing weather for an October wedding.
Wedding Ceremony in The Town House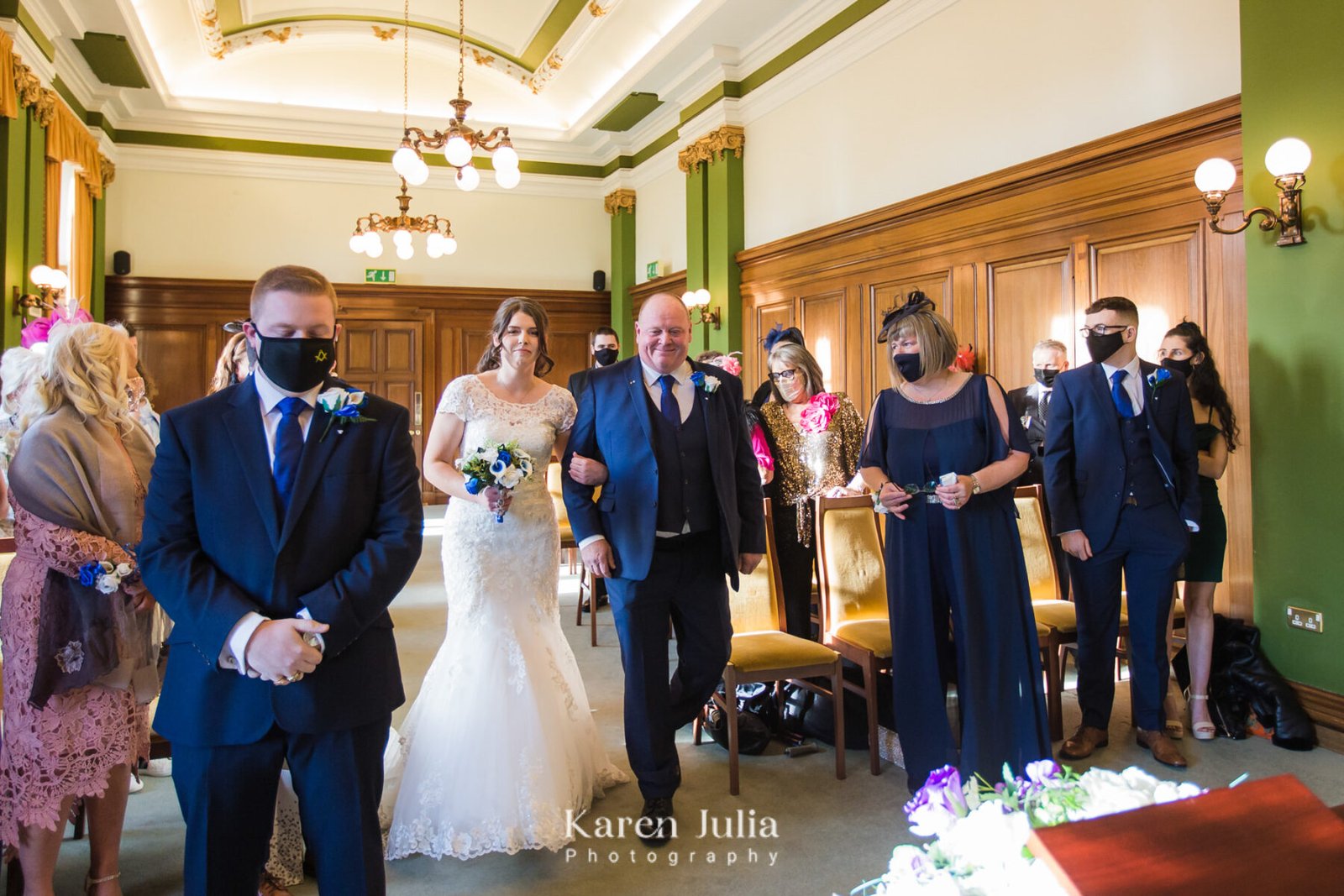 The room was filled with sunlight due to the low autumn sun. It really lit up all the details in the room. It was a lovely space for the couple to exchange vows.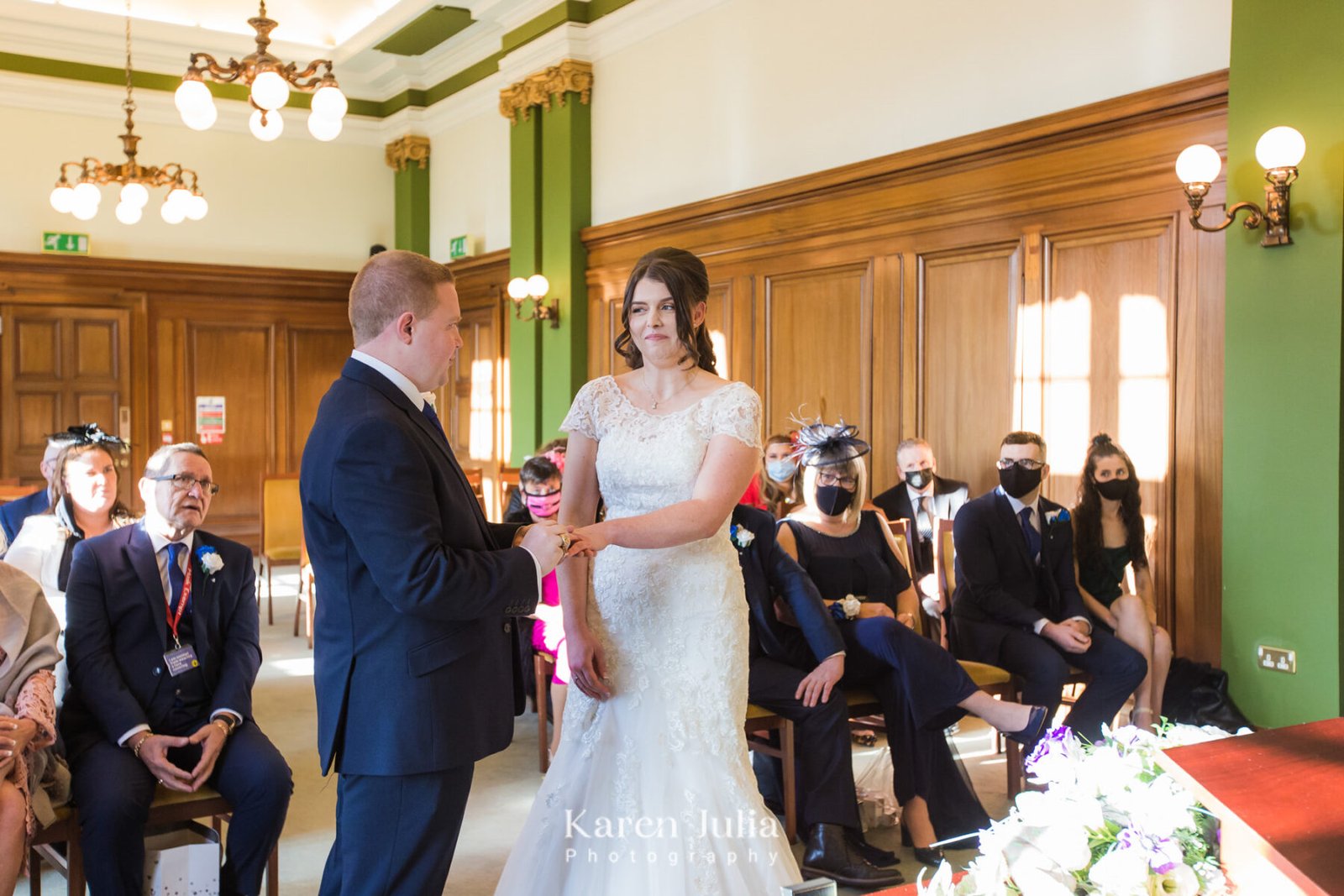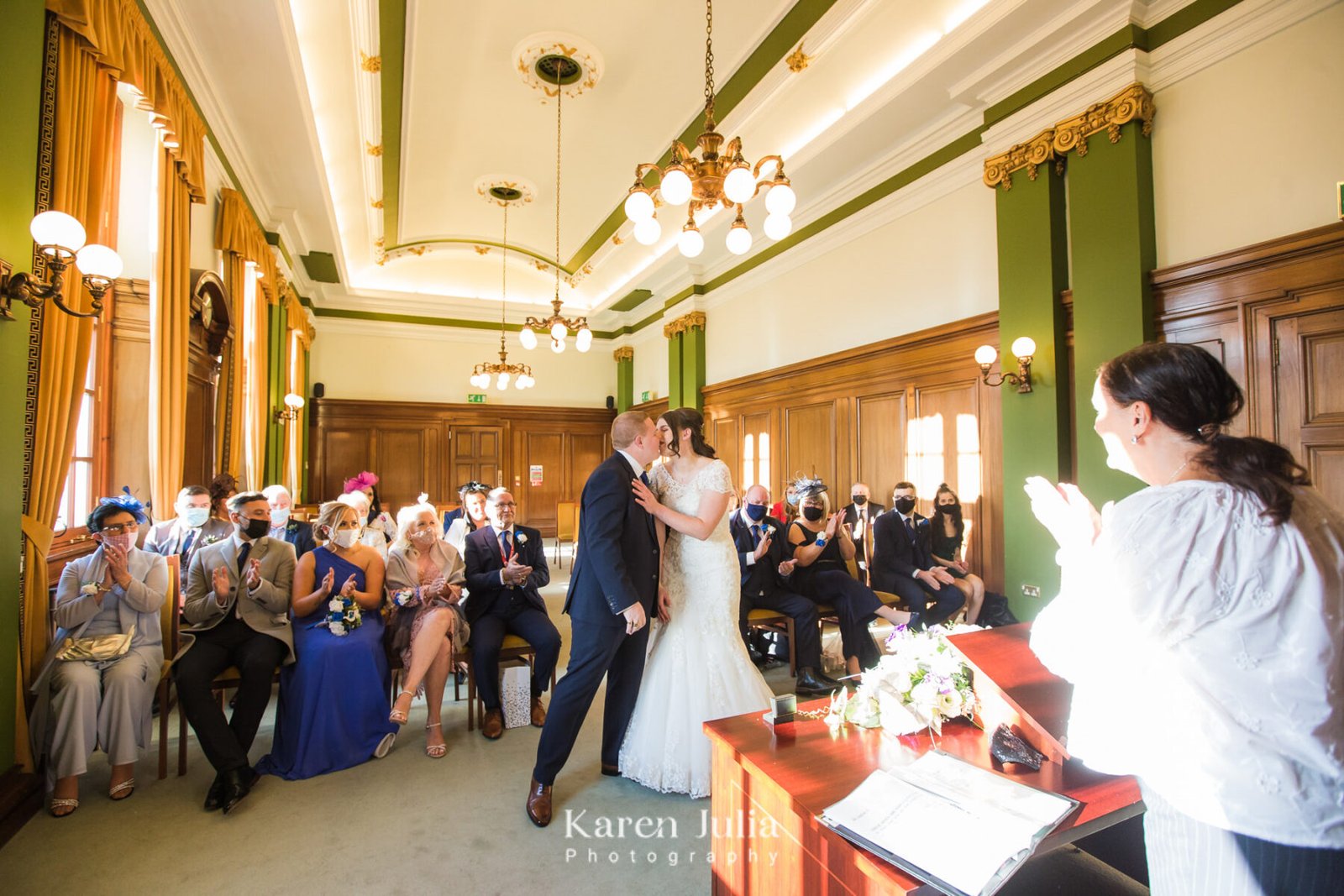 After the wedding ceremony, the couple greets their guests and then there's time for a few photos alone in the ceremony room. We head downstairs and the happy couple are showered in confetti by guests as they emerge from The Town House.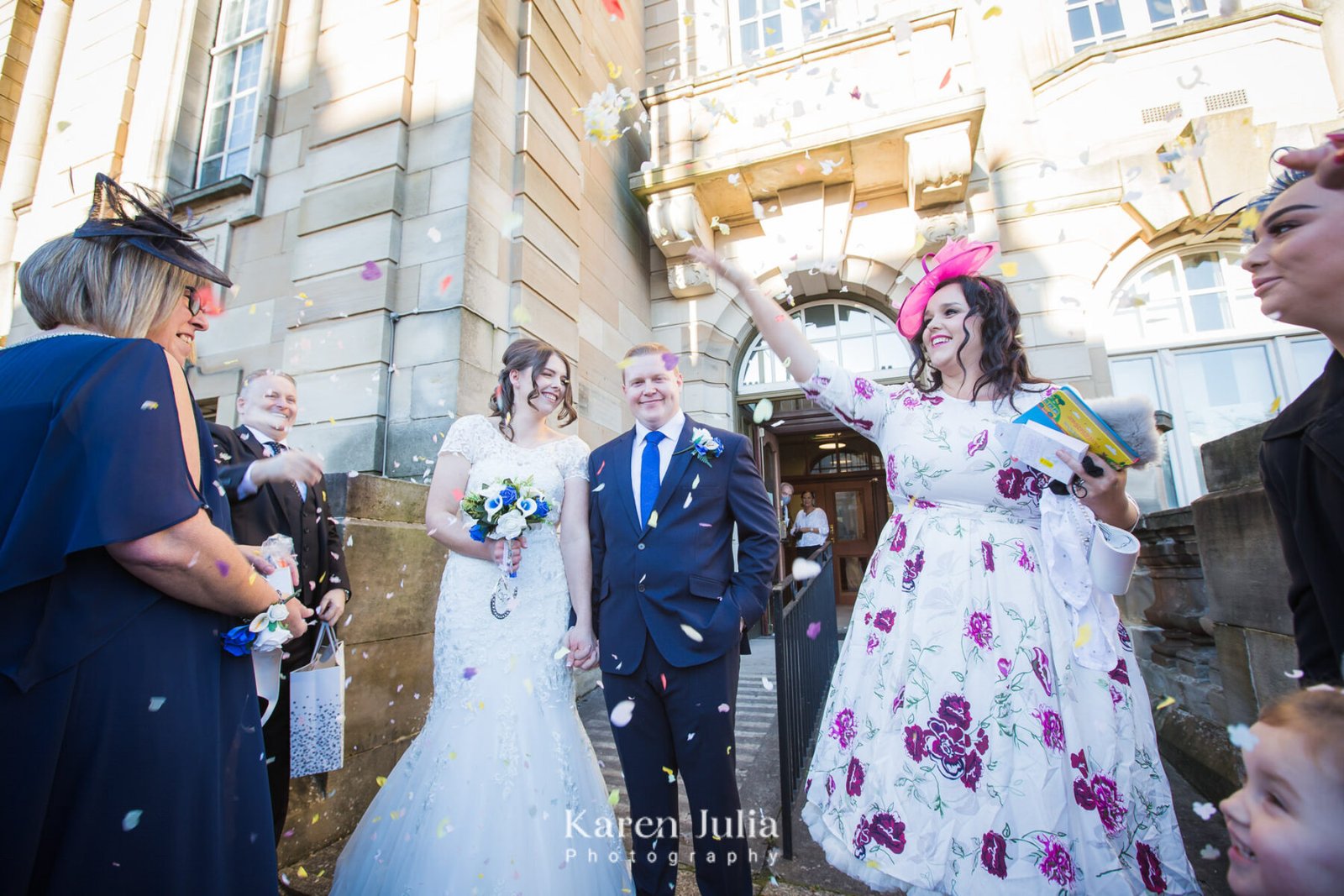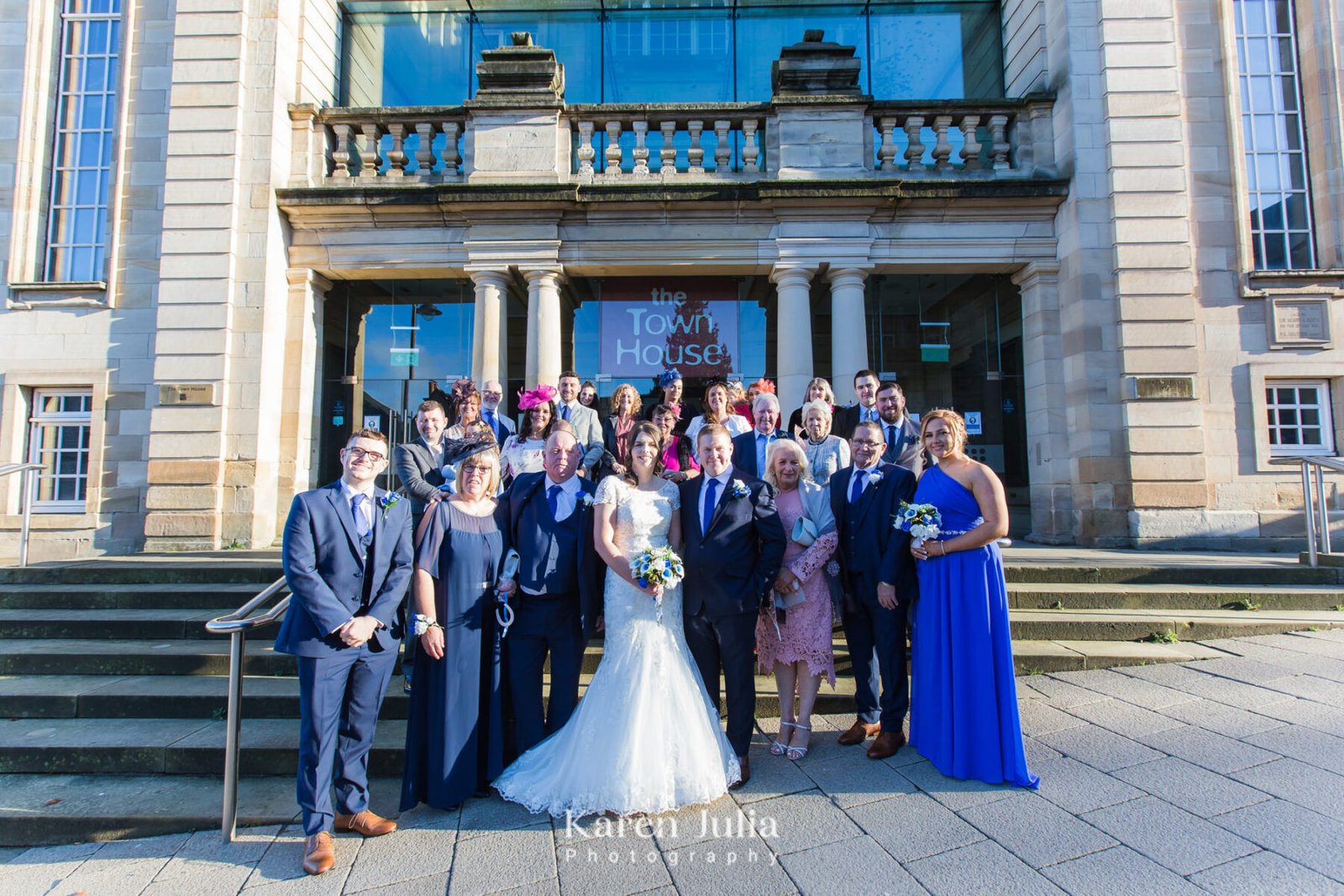 We use the space at the side of The Town House for a few group photos. Then as guests board the bus, there's time to get a few photos of the wedding couple.
I had scouted out the wedding venue a few weeks before the wedding day to get ideas. I really wanted to get a nice wide-angle shot – we were really lucky with a clear blue sky.
We then headed to the front of the venue to get a portrait with what is arguably the coolest wedding car I've ever photographed – the gorgeous red Ford Capri.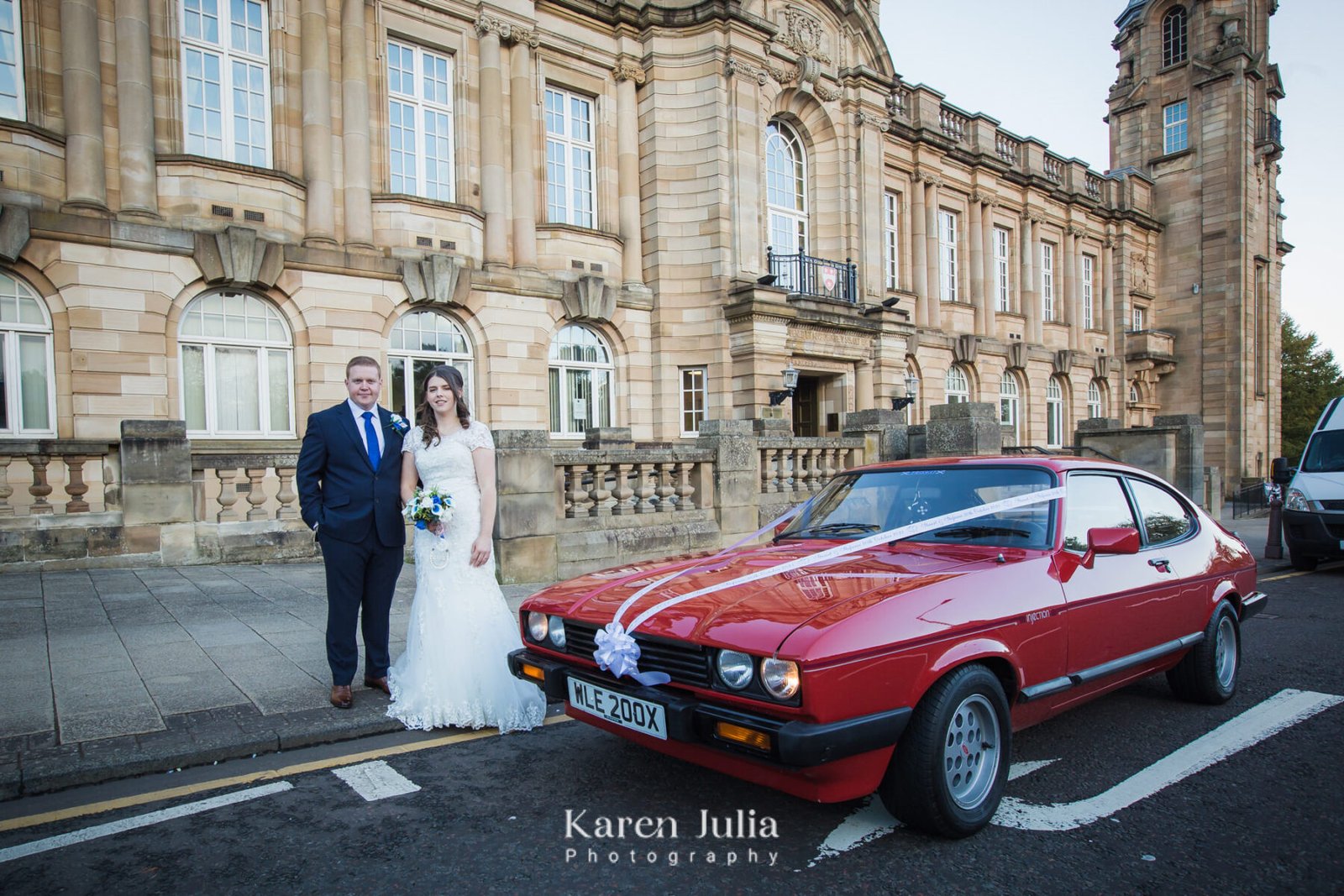 We then all headed to the reception venue in Rutherglen. With all the gorgeous autumn colours in abundance, I'd suggested we squeeze in a trip to the local Overtoun Park for portraits.
Rutherglen Masonic Hall was styled in a mix of floral details and blue accents. Candles and fairy lights added to the atmospheric feel. I love the village hall feel of the reception room.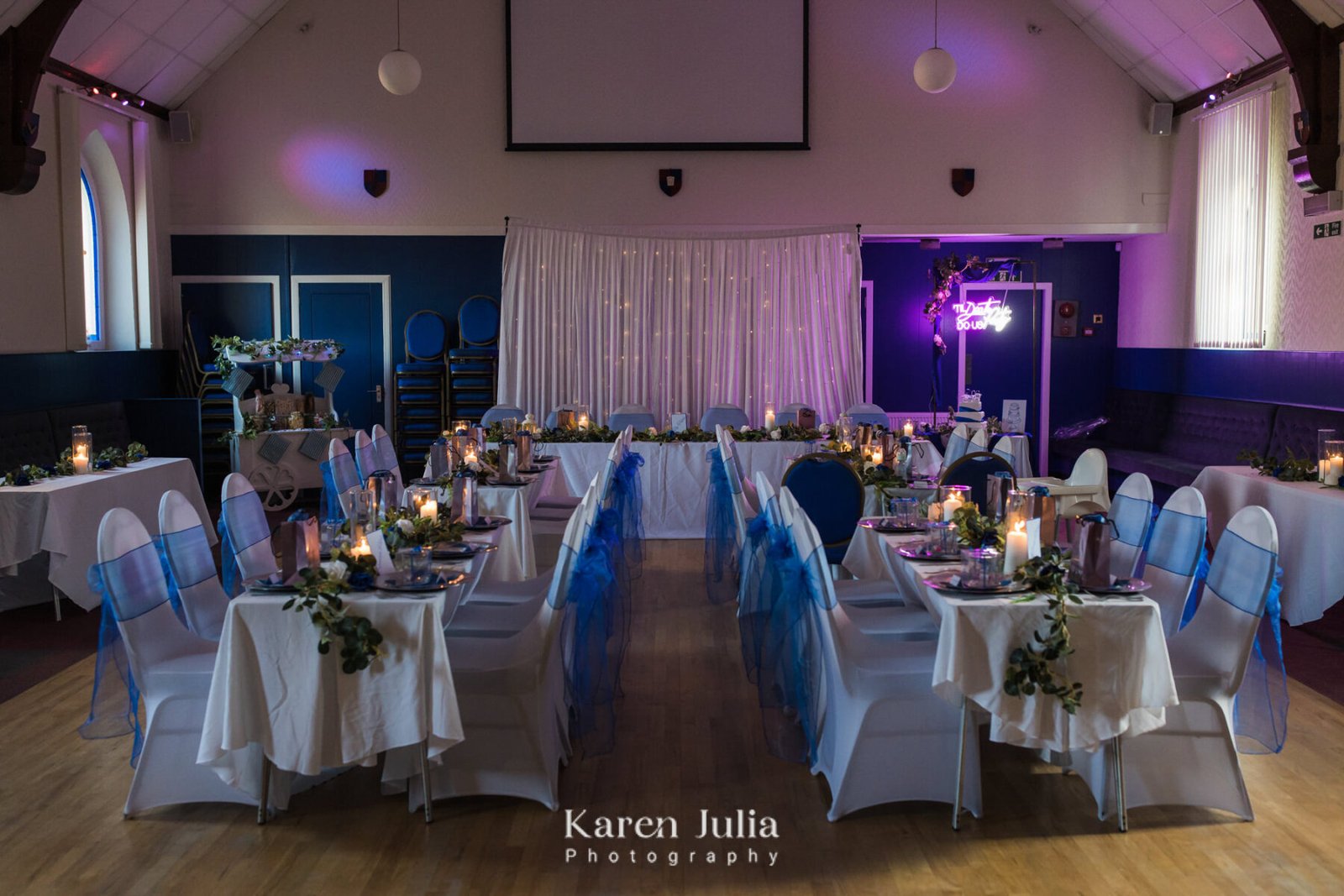 The timing all worked out really well, so I drove the couple to the park, which was only a few minutes away.
Couple Portraits in Overtoun Park
We were so lucky with the weather! The colours in the park were lovely, warm oranges and golds with the lush green tones.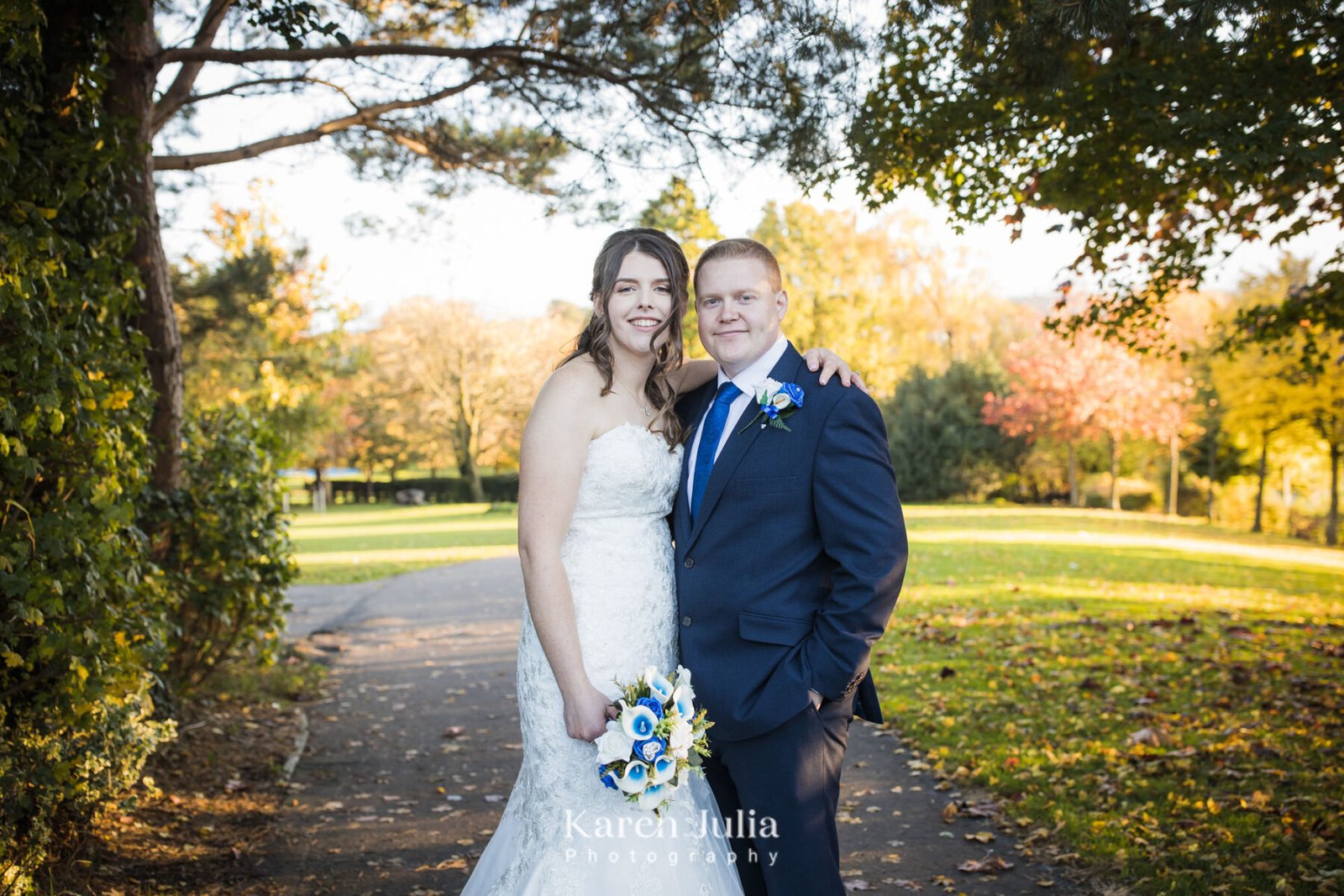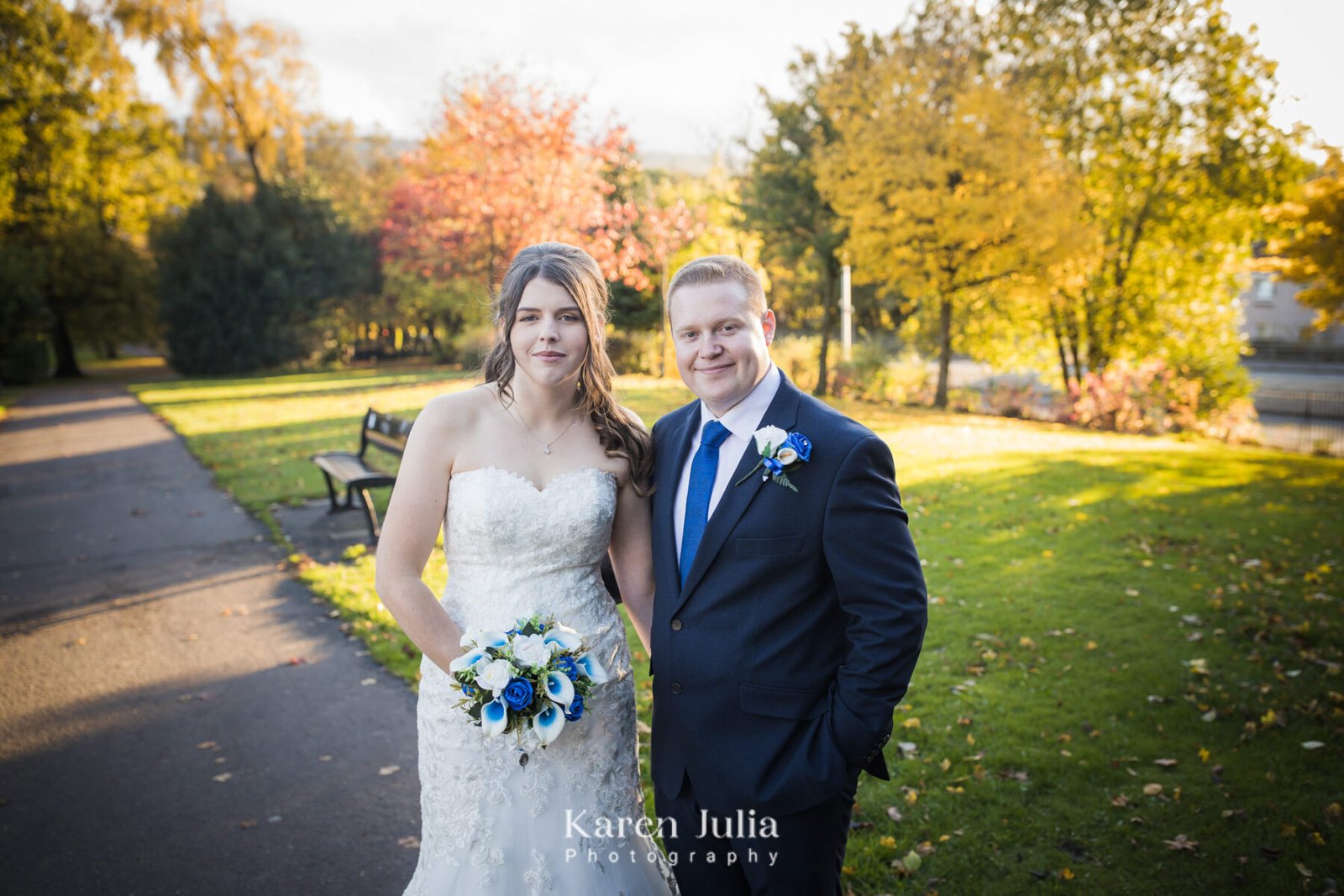 Wedding Photography Package
The couple booked my 1.5-hour 'wee wedding' package and received 260 photos.
Location
Wedding Venue: The Town House, Hamilton
Address: 102 Cadzow Street, Hamilton, Scotland, ML3 6HH
Are you getting married at The Town House in Hamilton? Head over to my contact page to check my availability for your wedding day.