Crossbasket Castle is a luxury wedding venue in High Blantyre and the perfect location for a cosy winter wedding.
I was at Crossbasket Castle to photograph an intimate outdoor wedding in December 2021. The wedding ceremony was to take place on the castle grounds next to the river.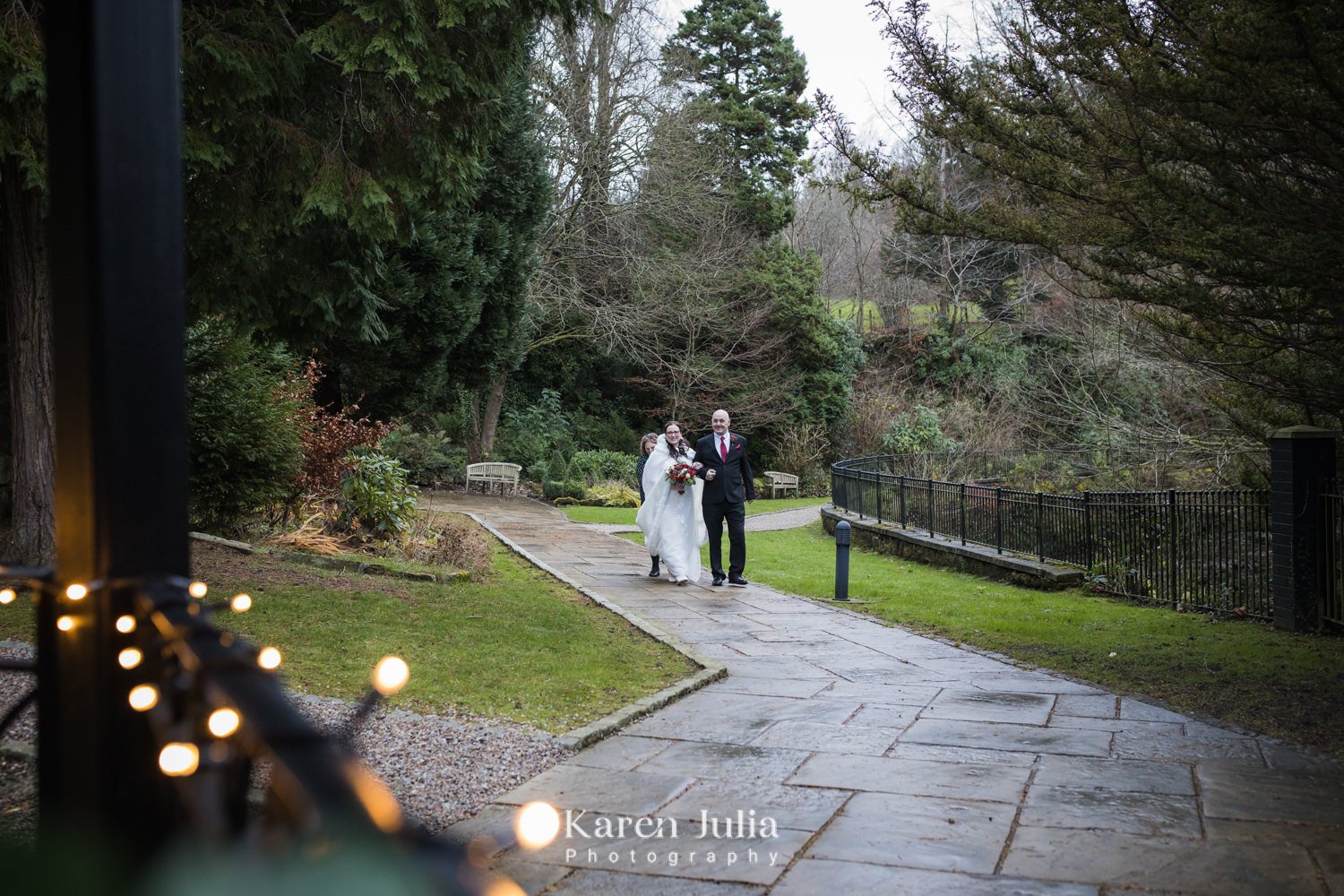 The wedding ceremony was scheduled for 4:30pm, nearly 45minutes after sunset on that day. The bride and groom decorated the ceremony area with fairy lights and exchanged vows as the sun continued to set.
Wedding Ceremony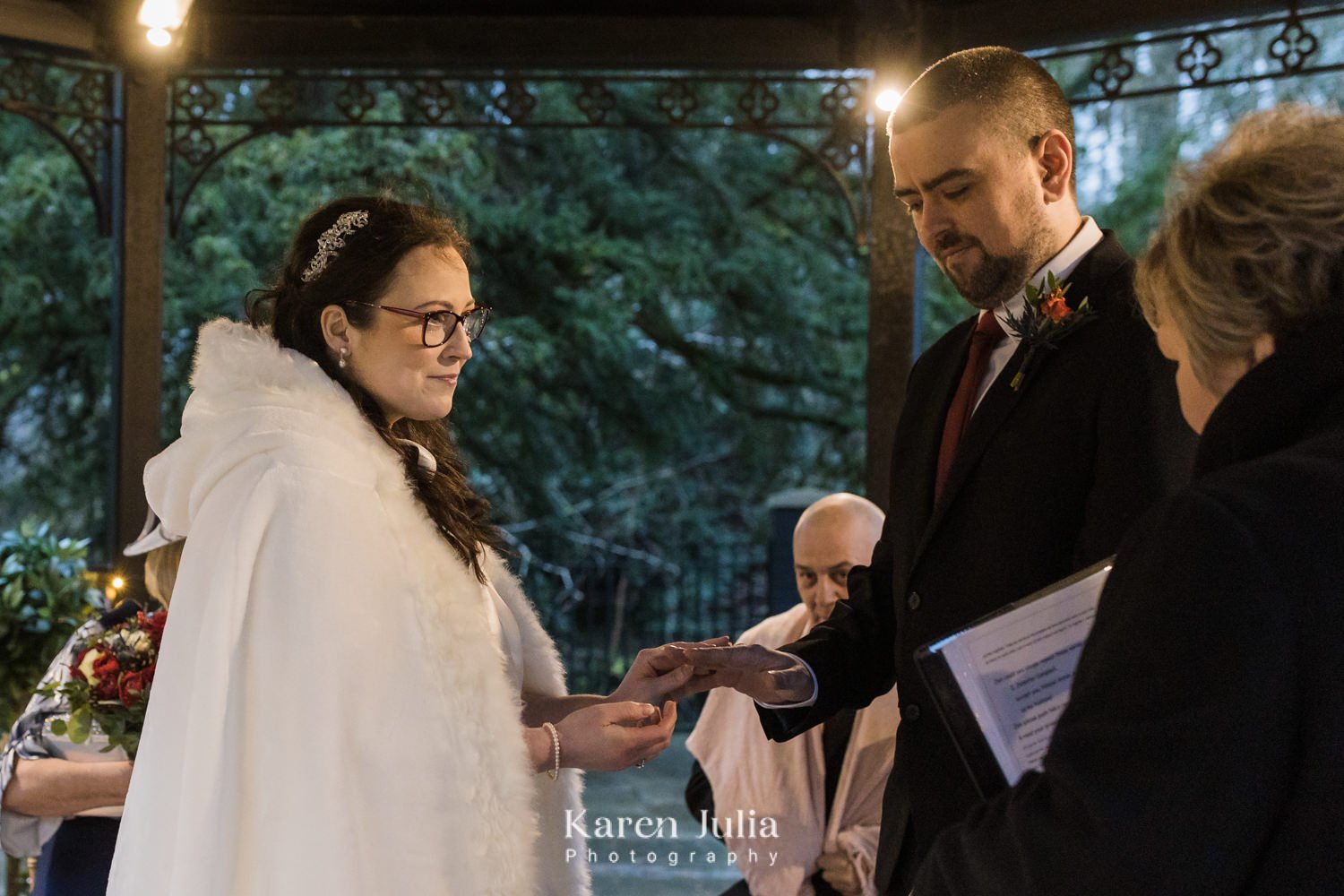 The couple had written their own vows to each other, and took turns to read them out during the wedding ceremony.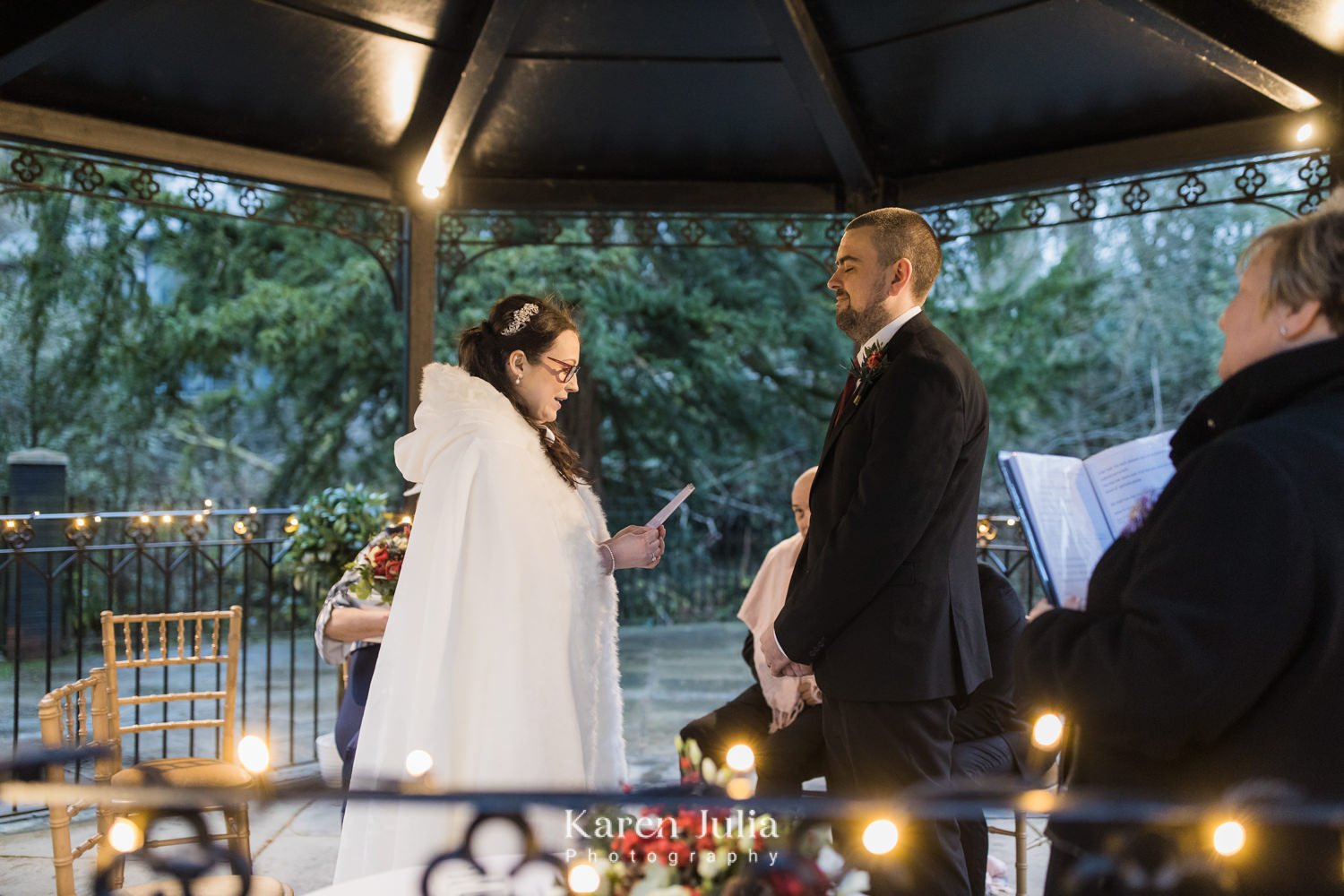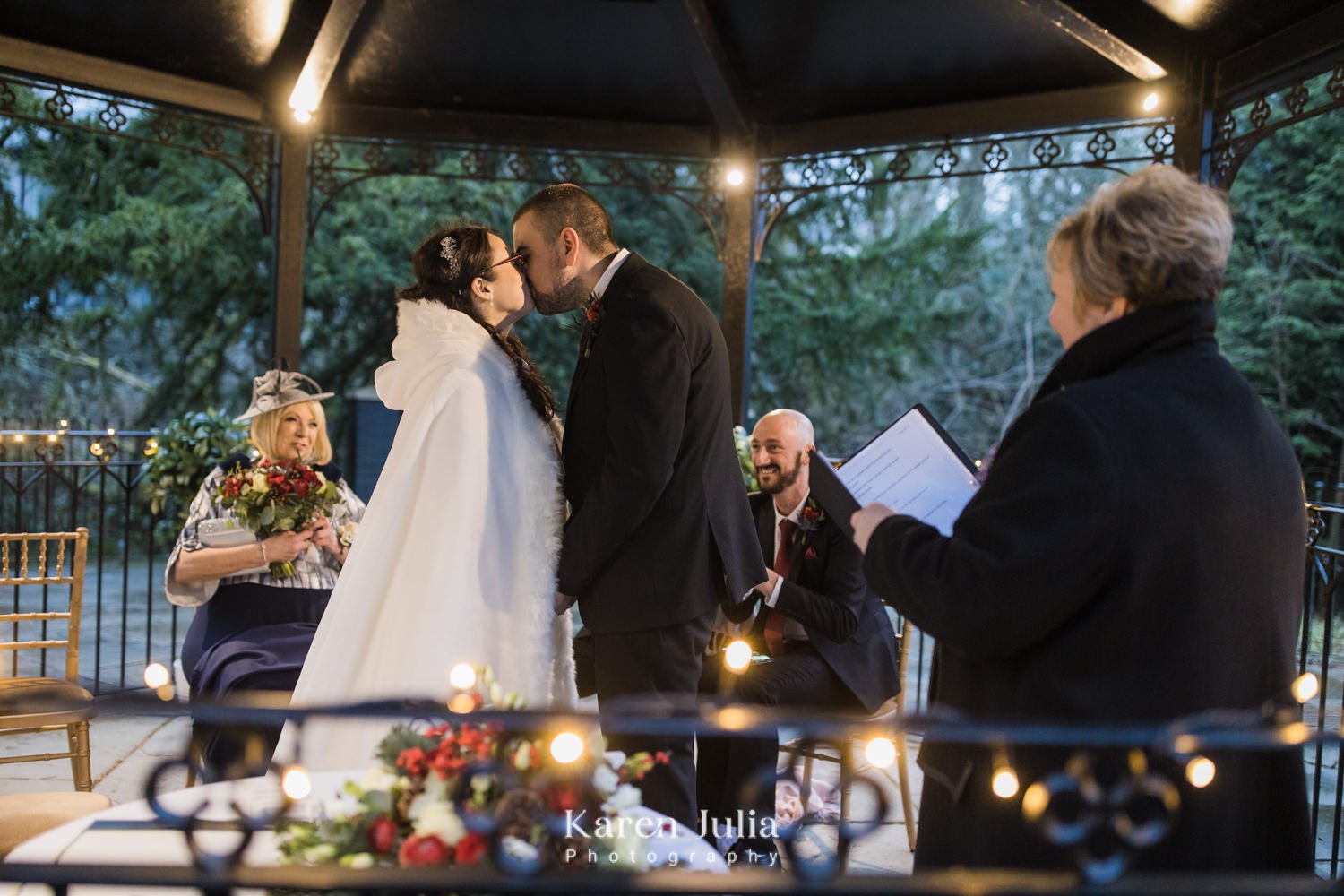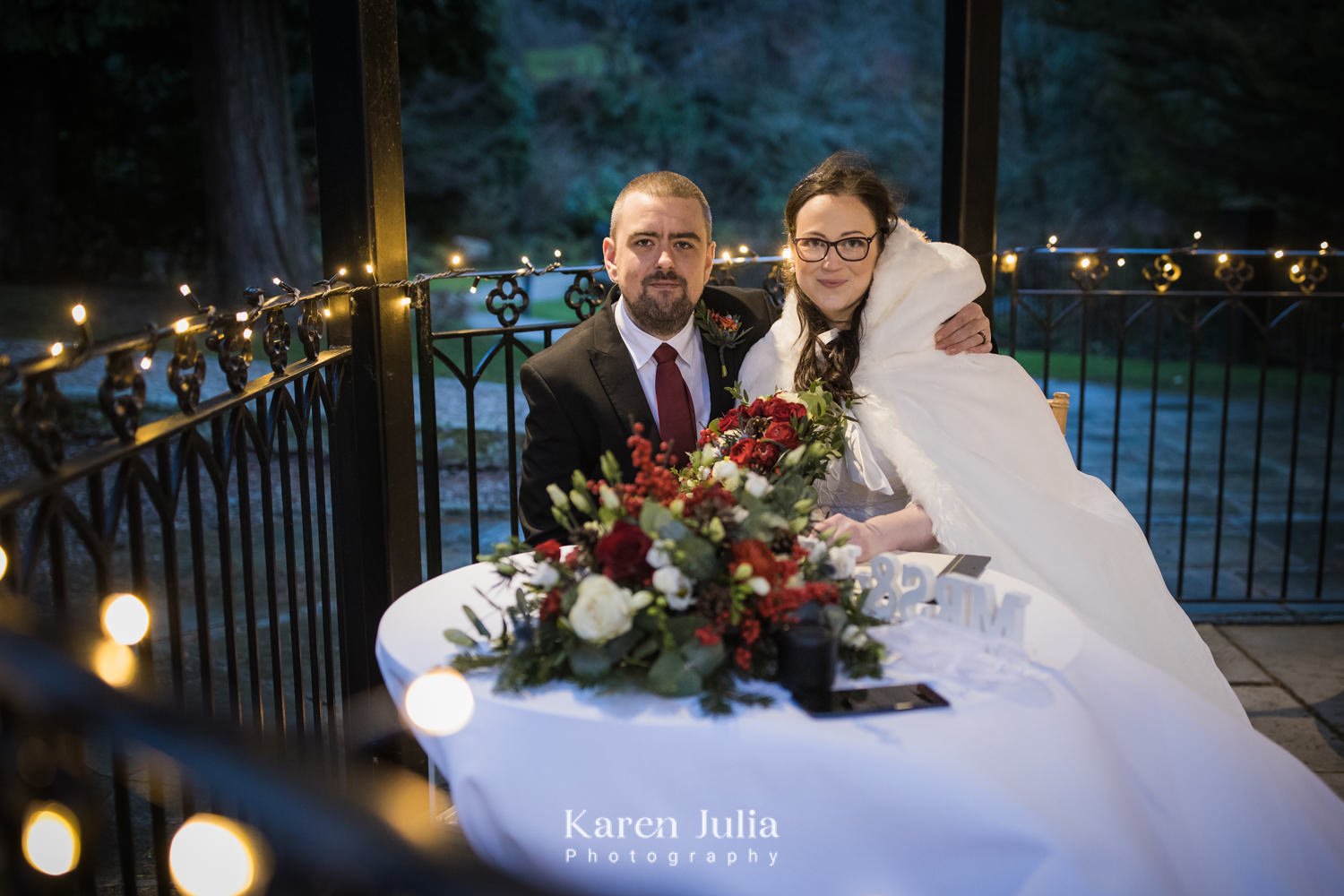 Couple Portraits
We prioritized the couple portraits to make the most of the remaining light. We started off getting a few photos in the castle grounds with the fairy lights, then headed to the front of the castle for portraits next to the fountain.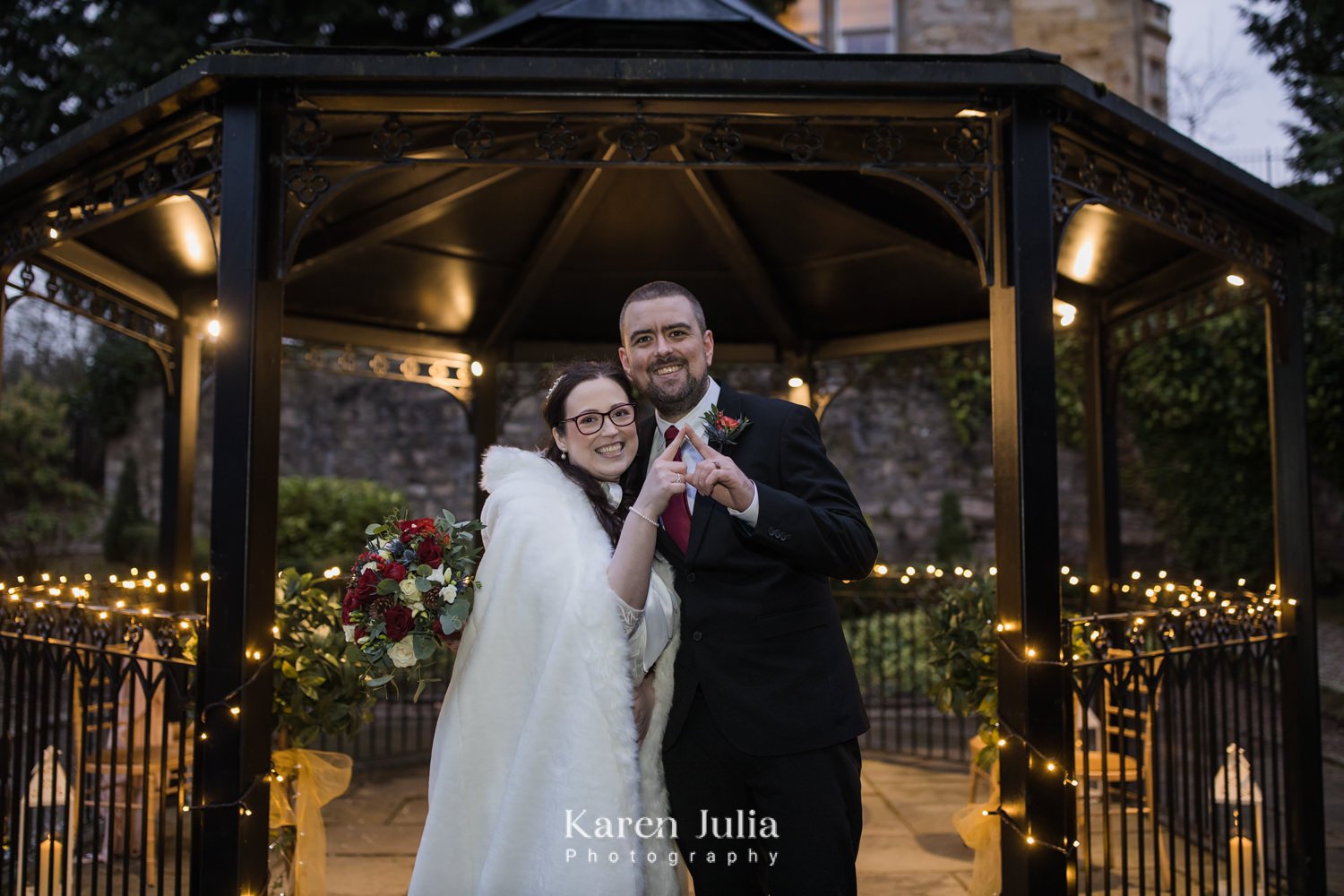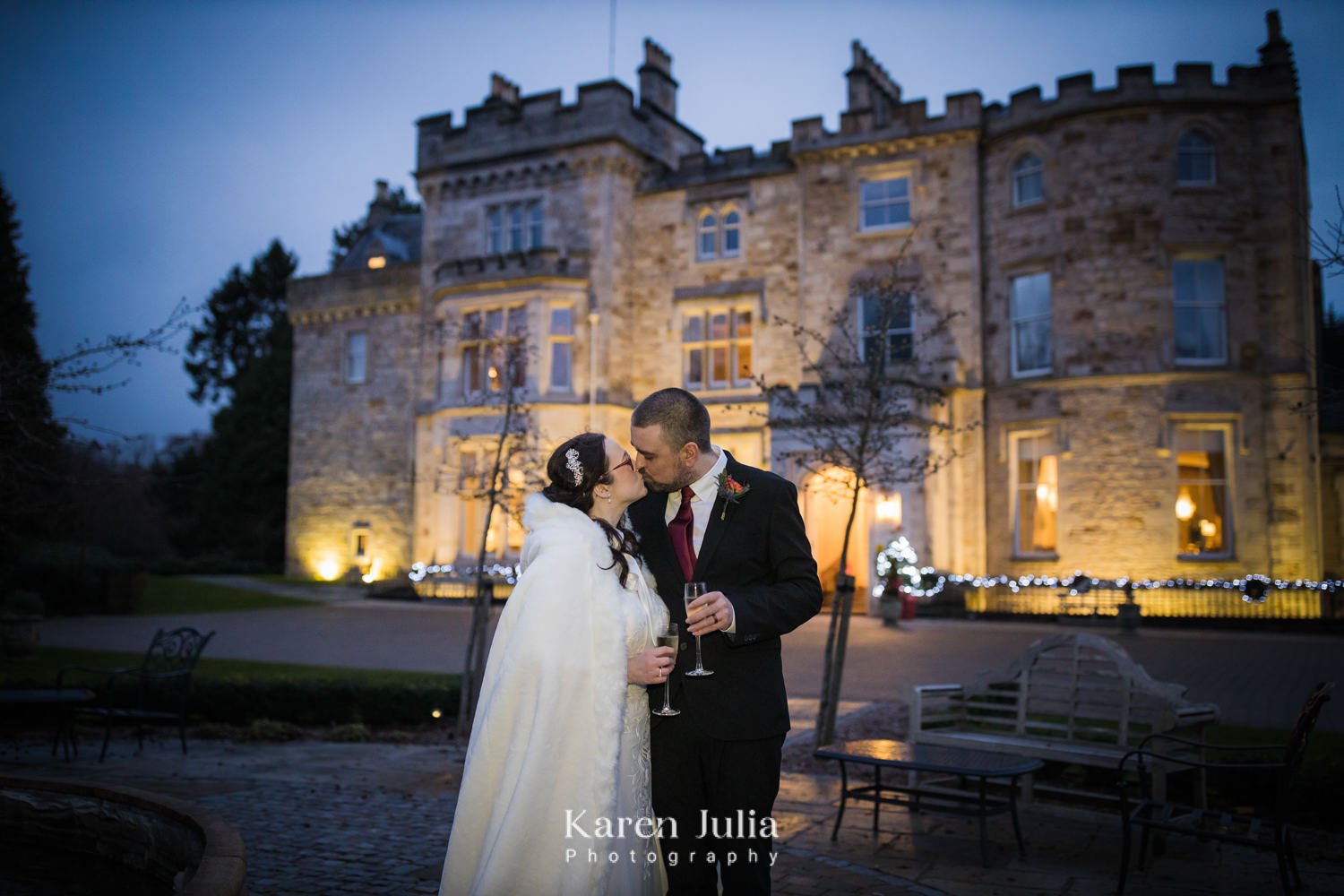 Crossbasket Castle Portfolio
Check out the rest of my Crossbasket Castle weddings over on the Crossbasket Castle wedding photography page.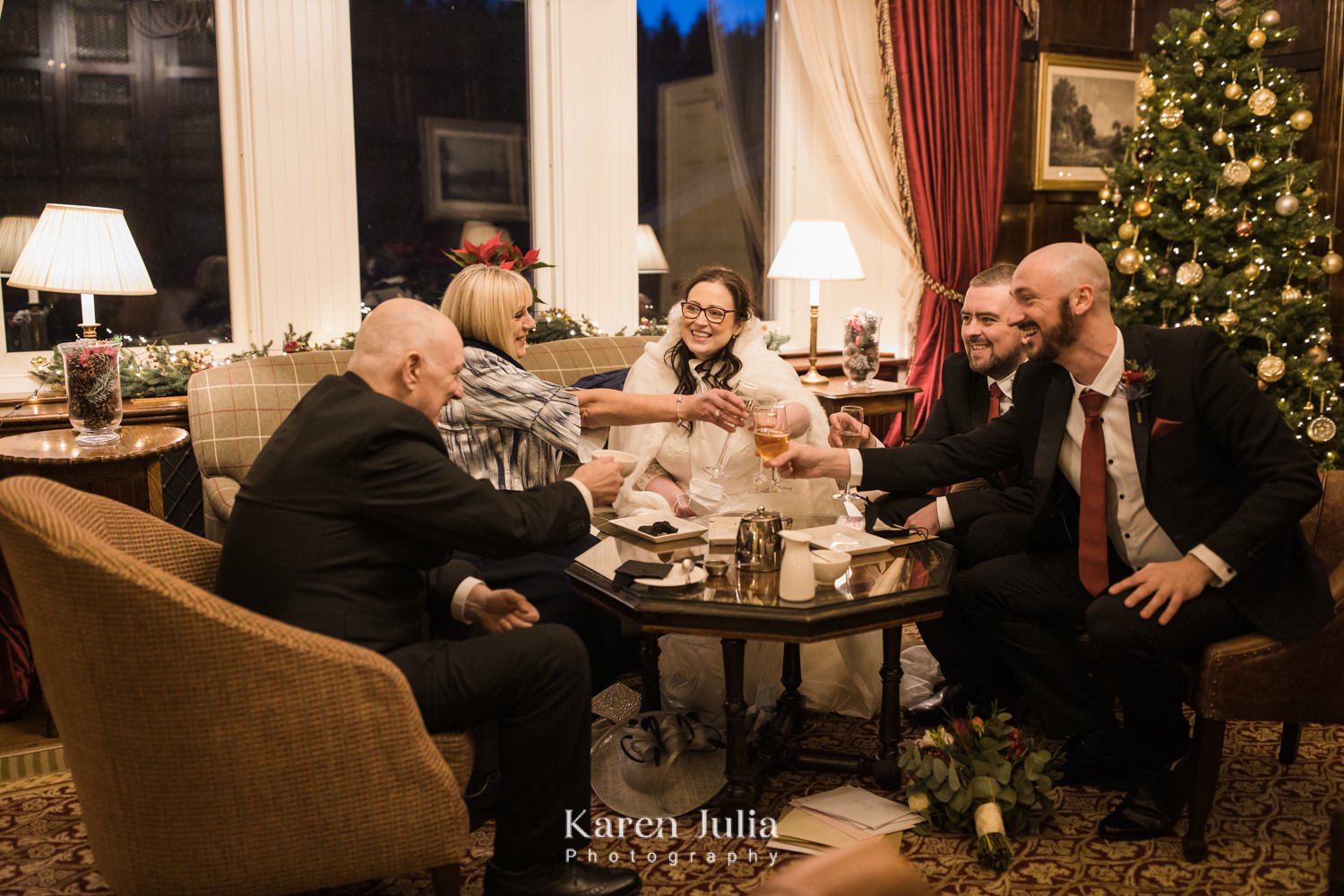 Group Photos
After the couple portraits, we all headed inside the castle for some cosy group photos next to the Christmas tree.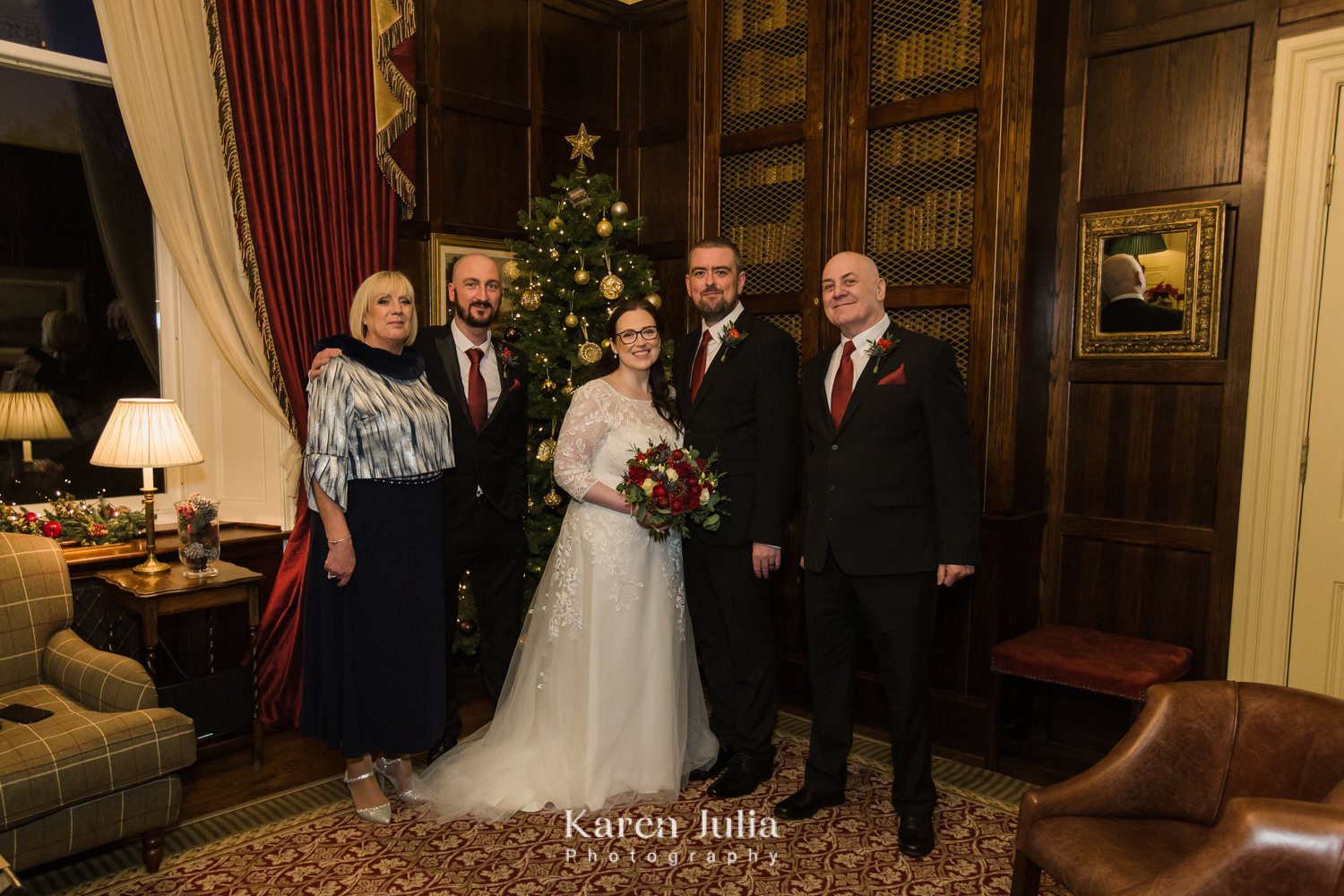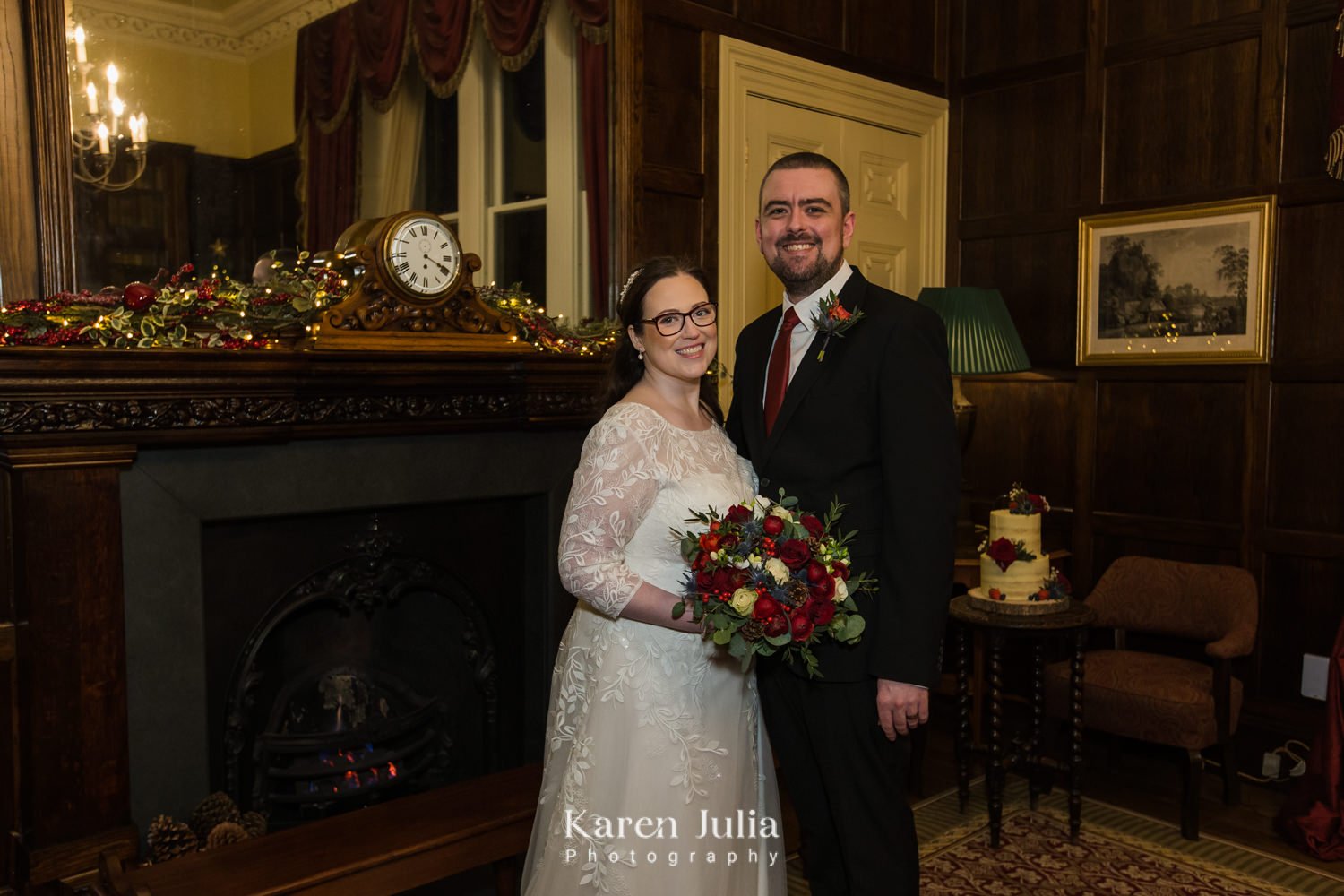 Wedding Photography Package
The couple chose my 1.5 hour photography package and received 190 photos in total.
Are you looking for a photographer for your Crossbasket Castle wedding?