When Laura & Dan's email enquiry about booking me to shoot their wedding landed in my inbox in March last year, my heart skipped a beat when I saw their venue! I love Inn on the lake, shooting there is just fabulous and well worth the 4 hours round trip from Manchester (now only a couple of hours from Glasgow, so even easier to get to!)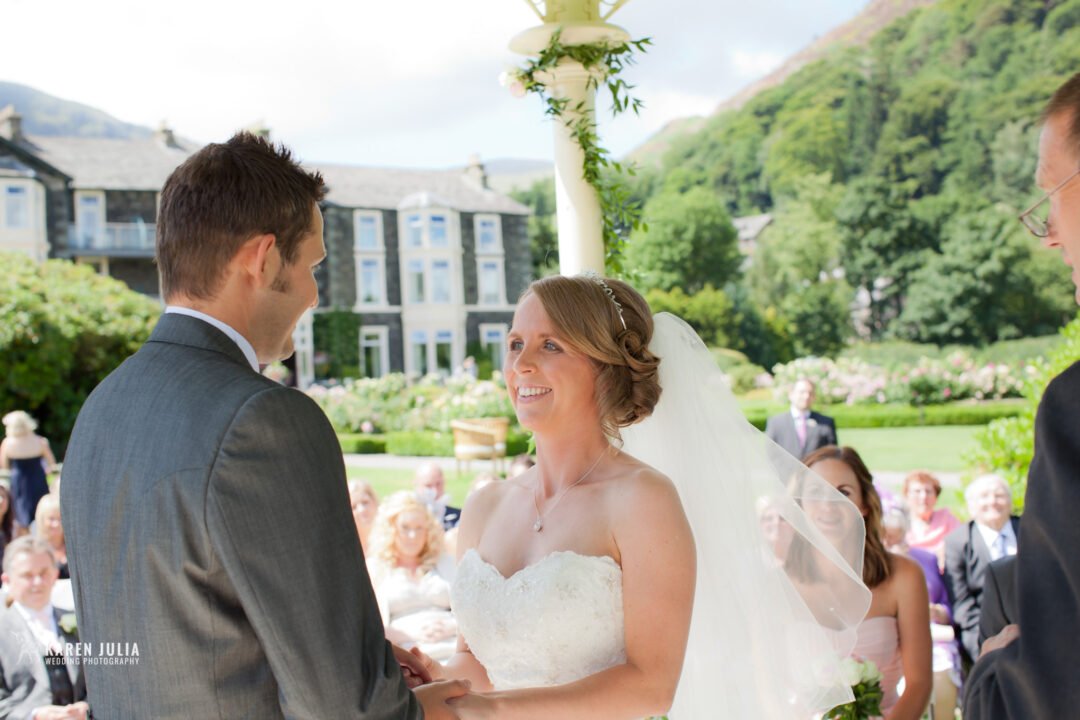 Earlier this year, on a gloriously sunny day in April, we met at Inn on the Lake for the couples engagement shoot. Over a cream tea and strong black coffee, I got to find out more about the day and we put a timeline together of what they had planned, and how the photography could fit around that.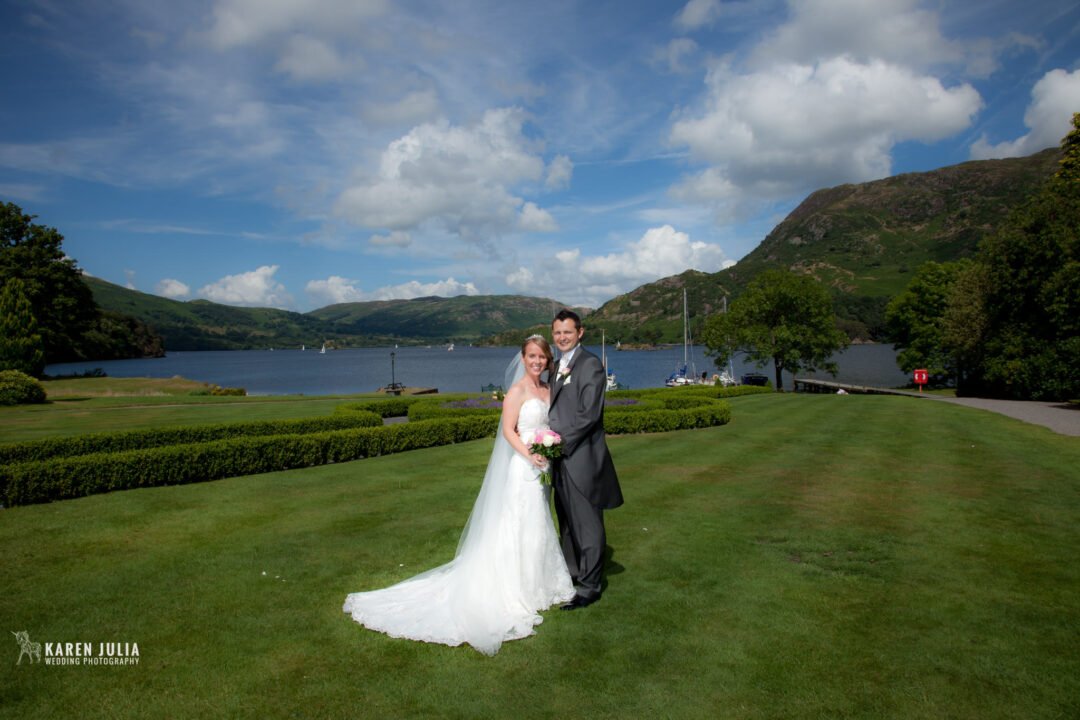 Laura & Dan told me they had booked harpist Anna Kate Pearson to provide background music during the ceremony and on the terrace afterwards, in addition to an acoustic guitarist, and that they had done all the stationery themselves! I couldn't wait to see it! Laura was doing her own make-up, so I shared some tips for make-up for wedding photography that I've picked up along the way, and Laura's hair was being done by Nicola Jewsbury.
On the morning of the wedding, I was meeting Laura at 10am, so left Manchester really early so I'd have plenty of time to stop off at Westmorland for breakfast. 🙂
The ceremony was set for 1pm, which was perfect and allowed plenty of time for mingling with guests after the ceremony, and for group shots as Dan had a really large family, so we had allowed a bit more time for those pictures.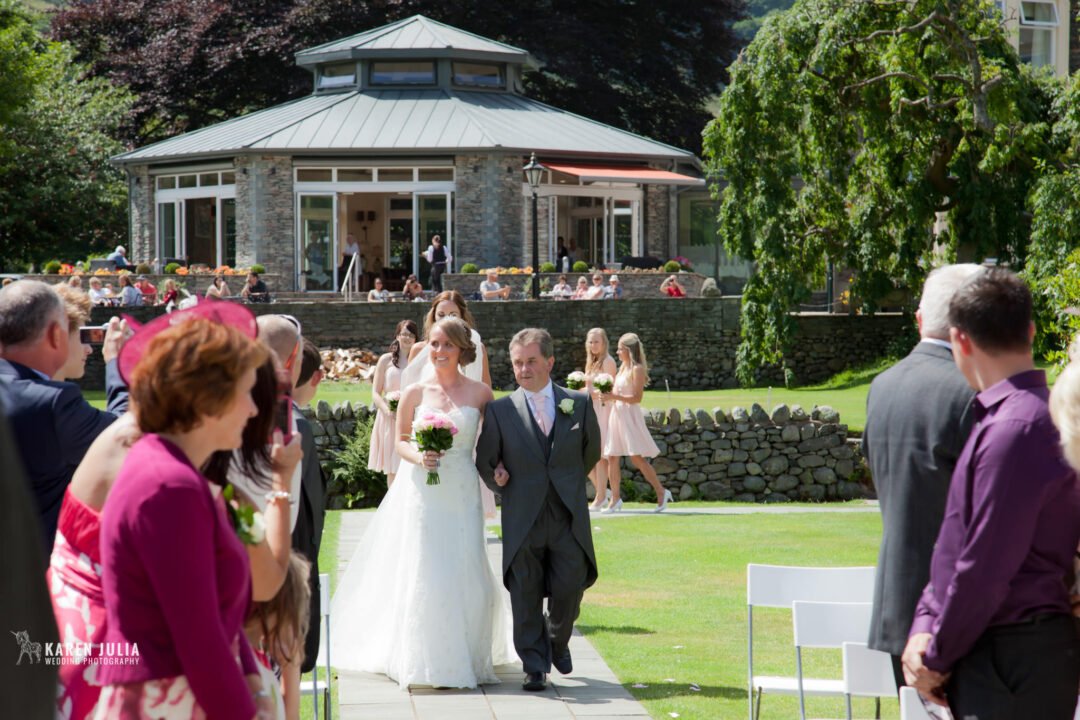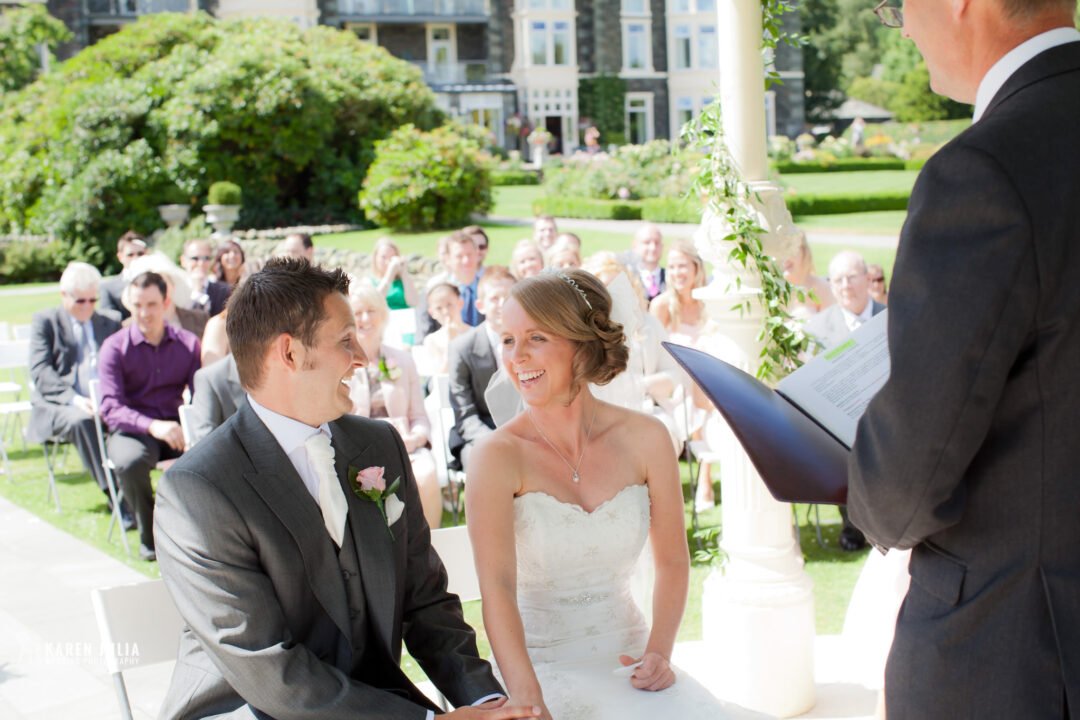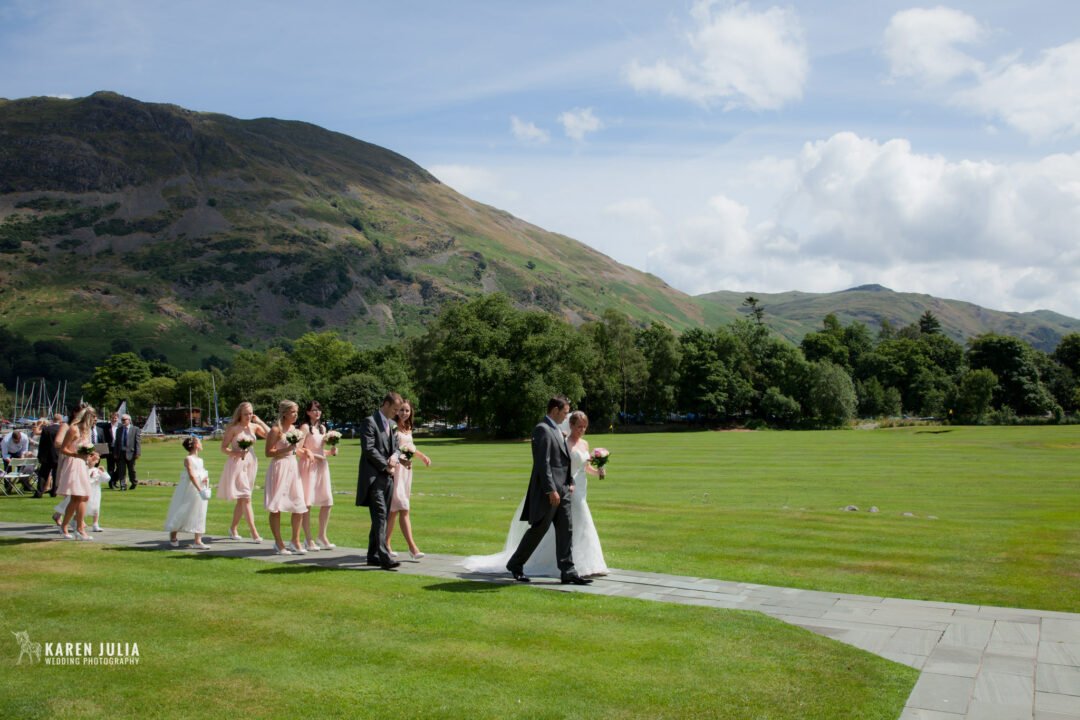 The happy couple enjoyed a drinks reception on the lawn at Inn on the Lake, where guests congratulated bride and groom and enjoyed the glorious sunshine.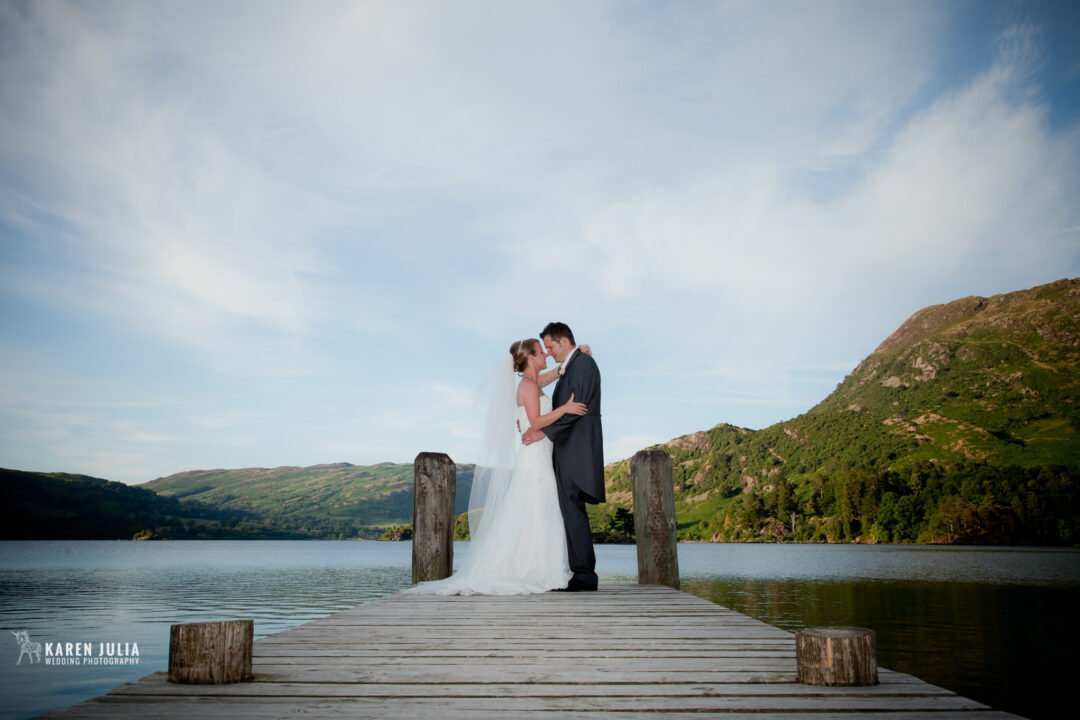 The evening reception was set for 7pm in Ramblers bar, with the first dance scheduled in for 8pm. At the end of the night, I got some portraits of the happy couple outside, with the venue all lit up in the background.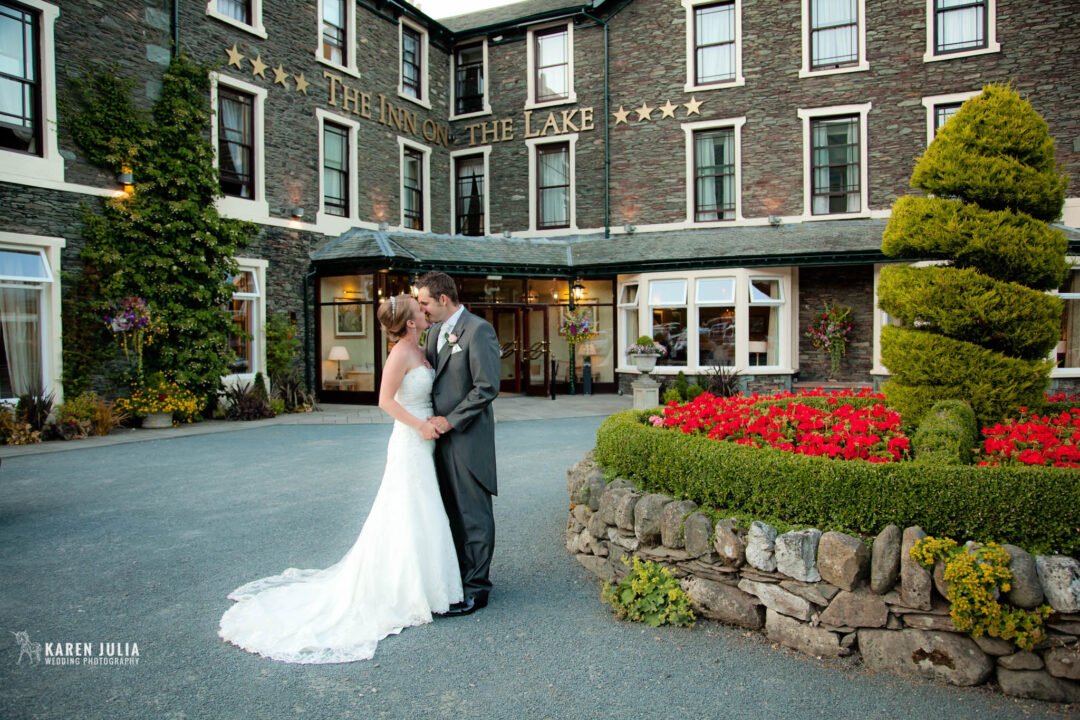 It was such a gorgeous hot sunny day, the couple really were blessed with the most amazing weather. It was a great day and a pleasure to spend their big day with them. Thanks for booking me Laura & Dan! 🙂