Looking for inspiration for your Alice in Wonderland wedding? Check out Jen and Jason's Alice in Wonderland themed day, complete with handmade wedding breakfast table decor, a pink flamingo, Alice-style portraits, and lawn croquet.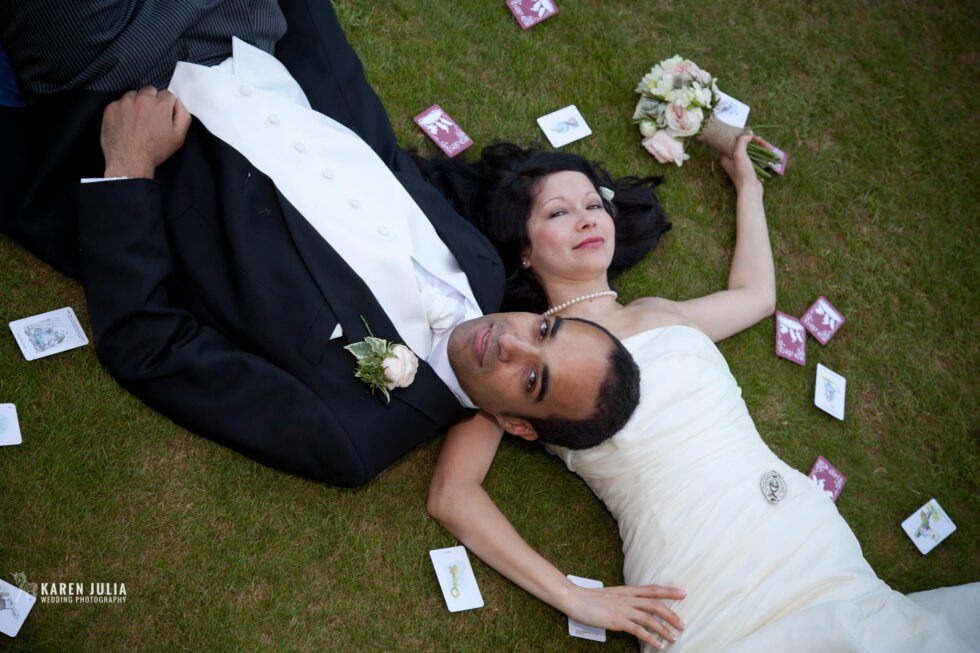 Alice in Wonderland Wedding Styling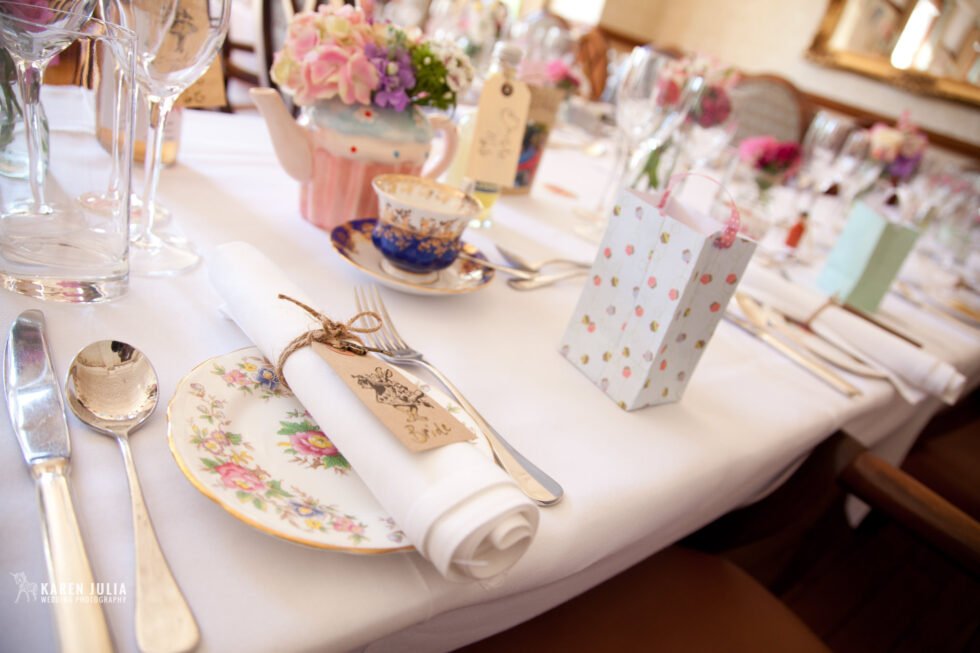 I was shooting Emma & Andy's wedding at Davenport Green Hall in February, when her sister Jennifer, asked me to cover her day at Nunsmere Hall in June. The couple had big plans for their day – Bride-to-be Jennifer was a big Lewis Carroll fan, so they had decided on an Alice in Wonderland wedding theme.
Due to the various aspects being incorporated into the day, we had met for an engagement shoot a few weeks previously. The plan was to do my standard set of portraits, in addition to some 'Alice' themed portraits with a range of props. Last but not least, some sun setting through the trees flare type portrait pictures. So, it was quite a lot to squeeze into one day… but I LOVE a challenge! :-))
On the day, it was hot, and bright, with a perfectly clear sky. I met Jennifer at Nunsmere Hall & shot some preparation shots as well as all the little details. I then met Jason, and since the couple had arranged for pink flamingos on the lawn next to the venues croquet set, I took the opportunity to photograph the rings with those in the background. The guests started arriving, and I captured the hellos and the hugs!
The Wedding Ceremony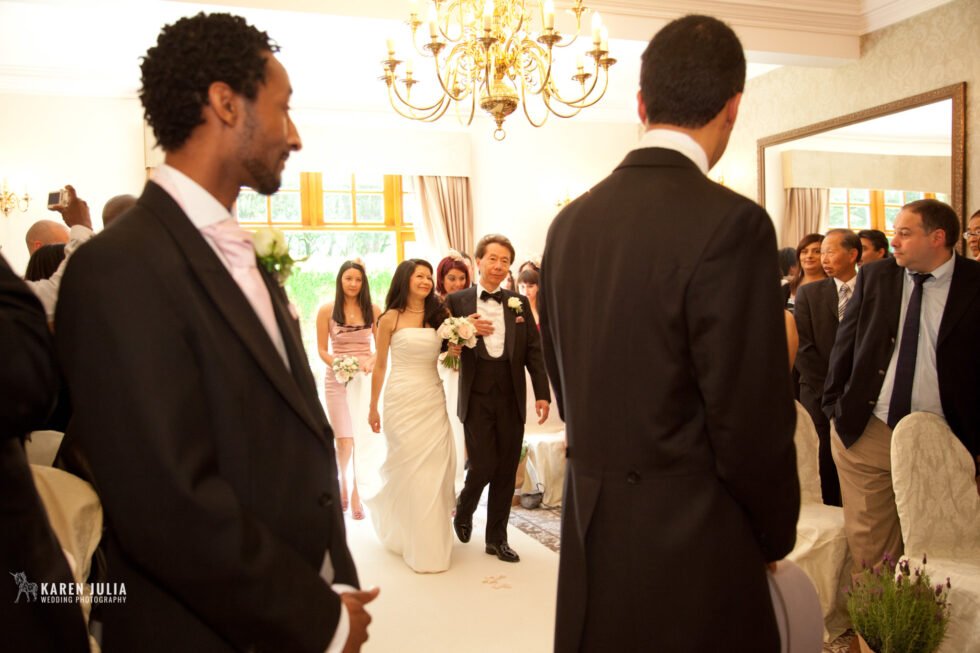 The ceremony was lovely, and the harpist playing in the background really complimented the whole atmosphere.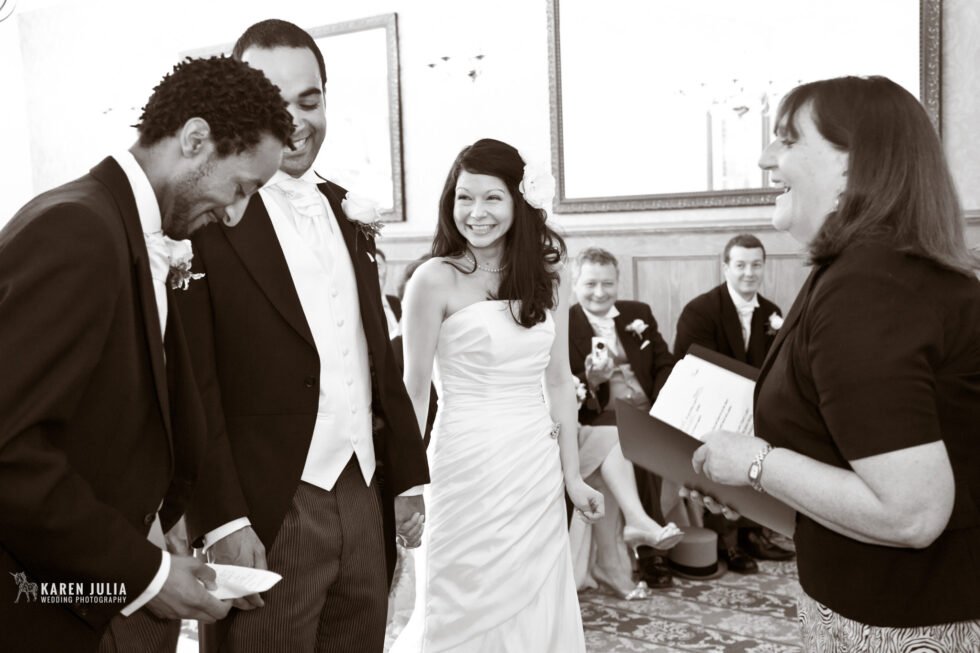 After the ceremony, there were drinks on the terrace, with the plan being for guests to chill out for 20 min, and I would then start organising the Nunsmere Hall Wedding Photography group shots.
Due to it being really bright, and they're not quite being enough shade for 80+ people, I discussed the options with Jennifer & Jason, and it was agreed that we'd do the group shot after the meal when the light was better.
People squinting in a photo never looks good, and as the sun was directly overhead, I didn't have the option of placing guests with their back to the sun. The venue was happy to serve the meal a little earlier and the guests had a bit more time to relax in the sunshine whilst I went off to hunt for shade with the happy couple.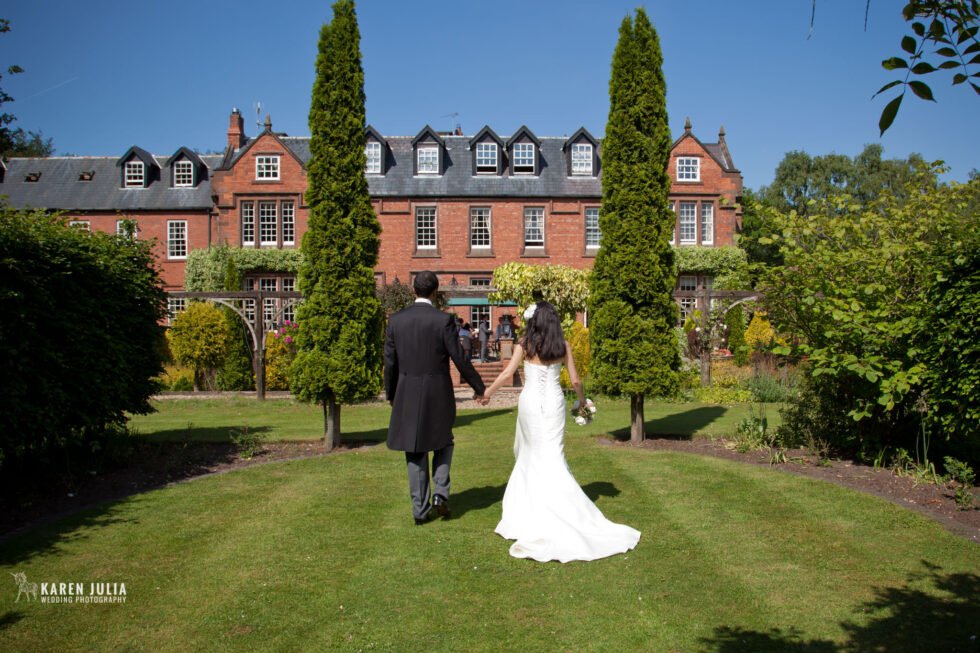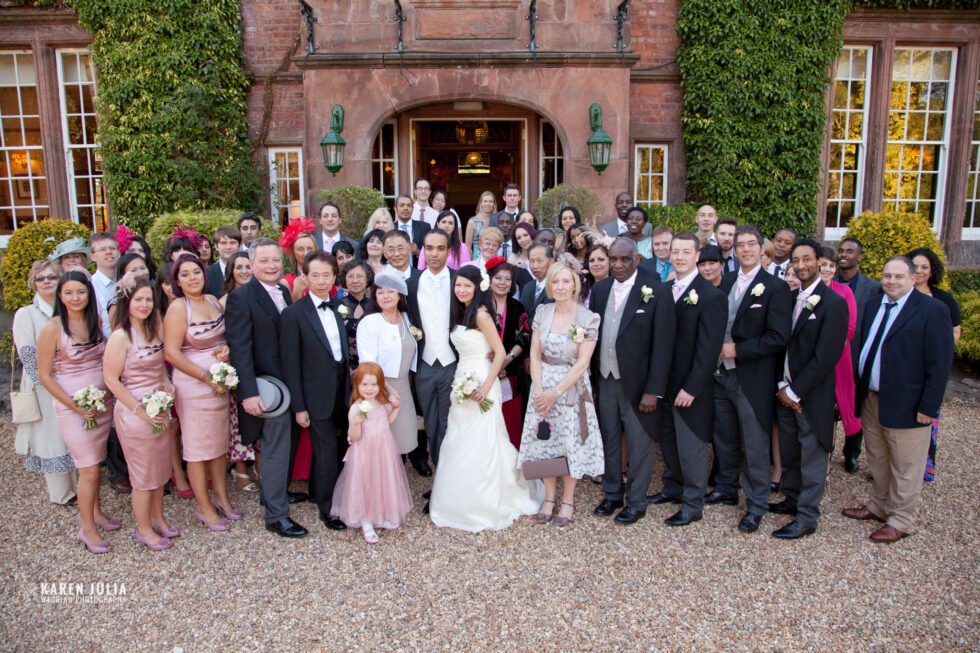 After the meal, I quickly completed the group shots. We used a couple of different locations, and made it to the area for the sunset shots just in time!!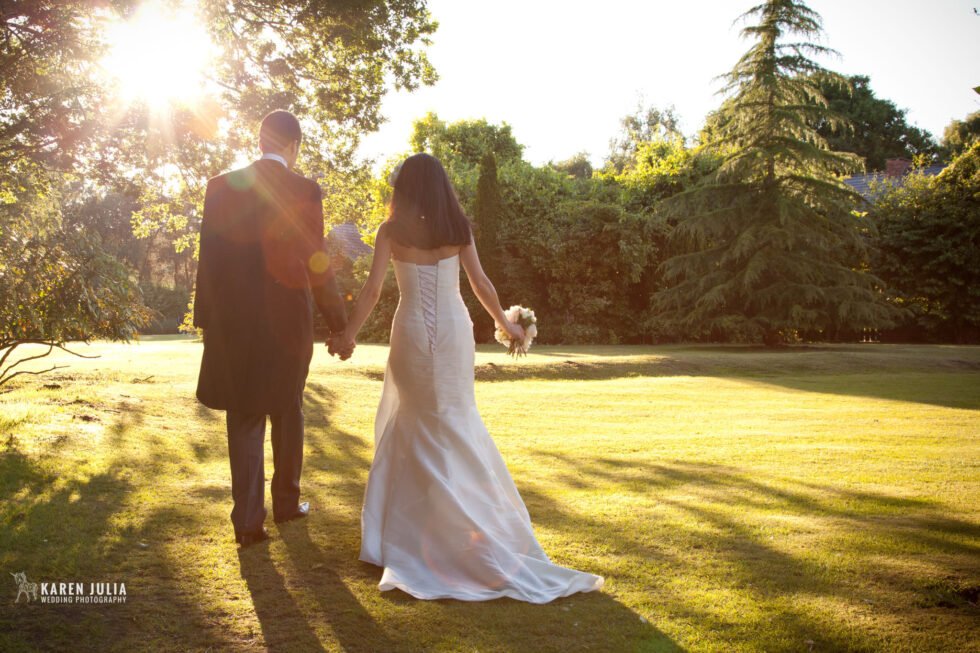 It was great we'd practised poses etc, as there wasn't long to get these shots. There's a lot of things I can influence, but the speed of a sun setting isn't one of them! :-))
Wedding Reception
The evening reception featured lots of dancing, and guests relaxing and chatting in the gardens in the warm summer evening.