Near Fletcher Moss Park, you'll find one of Manchester's historical hidden gems. Parsonage Gardens used to be the original village green in Didsbury. It's home to the beautiful grade two listed building which is The Didsbury Parsonage Trust.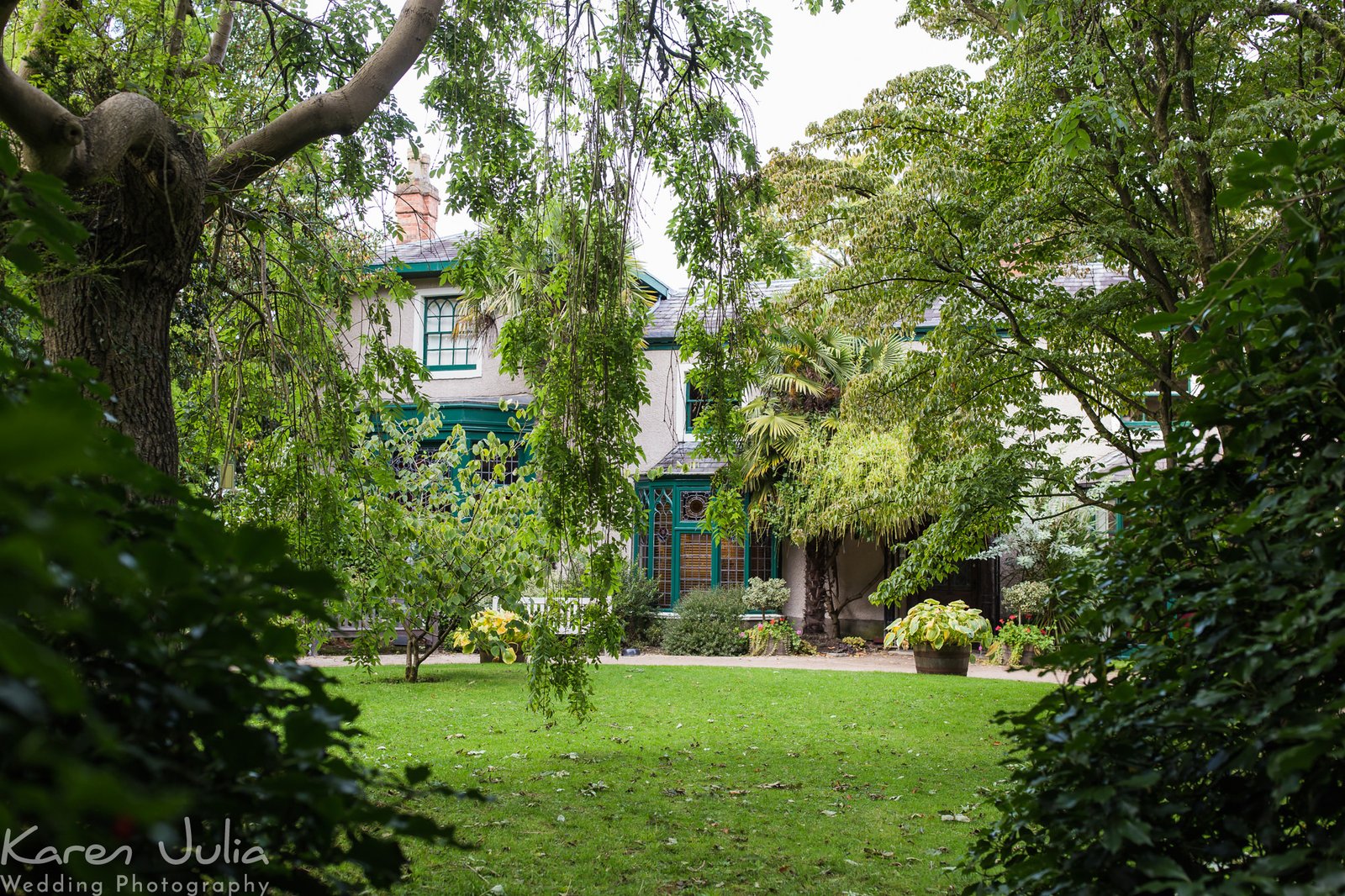 The view of The Didsbury Parsonage, also known as 'The Old Parsonage' from the gardens.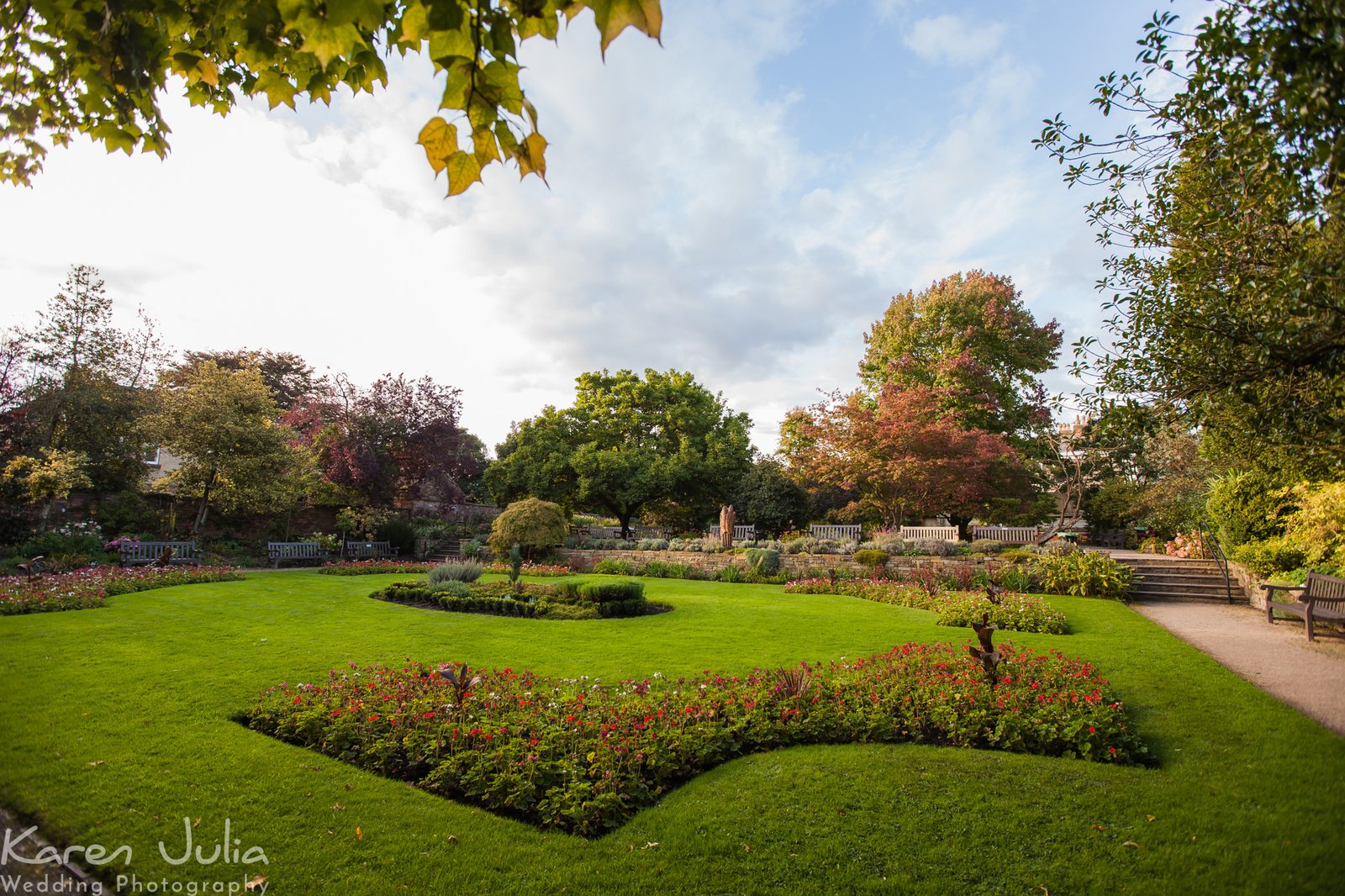 September is a wonderful month to get married. With the sun starting to get a bit lower in the sky, late afternoon portraits are a dream. Joanne and Rei were spoiled with gorgeous light flooding through the trees.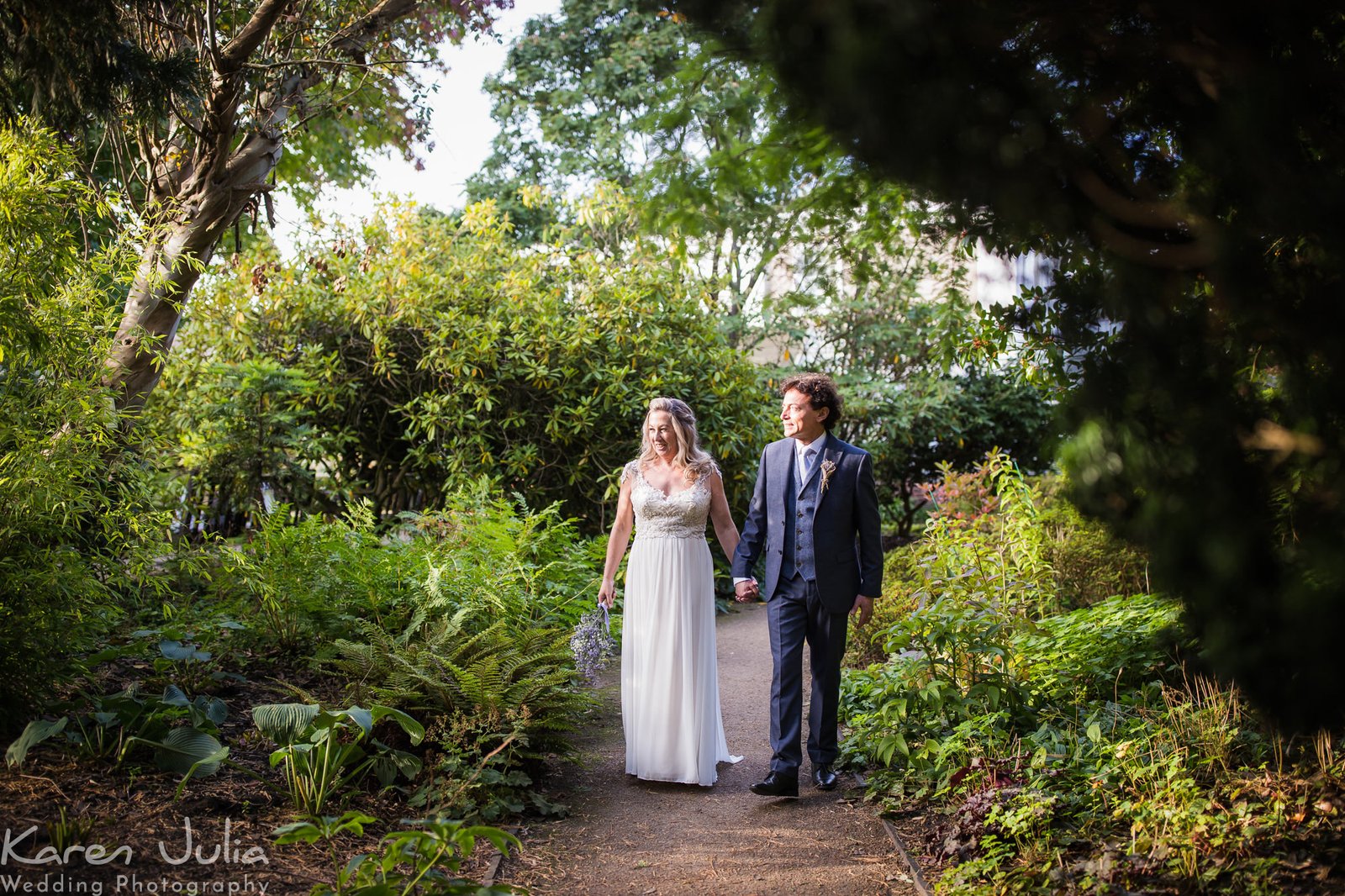 Rustic Didsbury Parsonage Wedding Ceremony
I started the day at the Old Parsonage getting a few candid photos of guests arriving. Joanne and her daughters then arrive at the Old Parsonage for the wedding ceremony.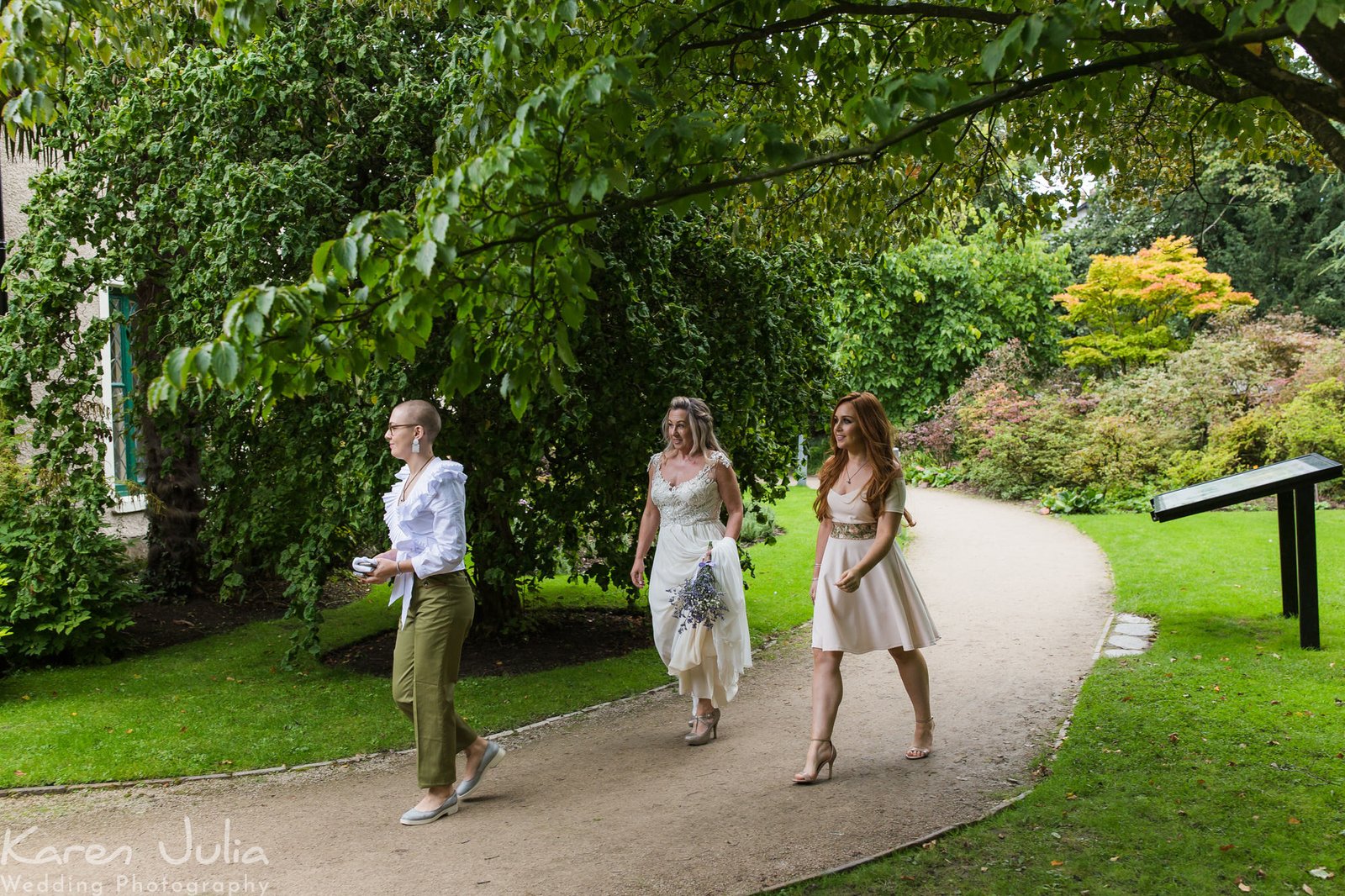 The wedding ceremony was in one of the rooms within Didsbury Parsonage, followed by a champagne reception in one of the gallery rooms. The room was the perfect size for 30 guests. The rich colours worked really well with the rustic lilac accent colours chosen by Joanne & Rei.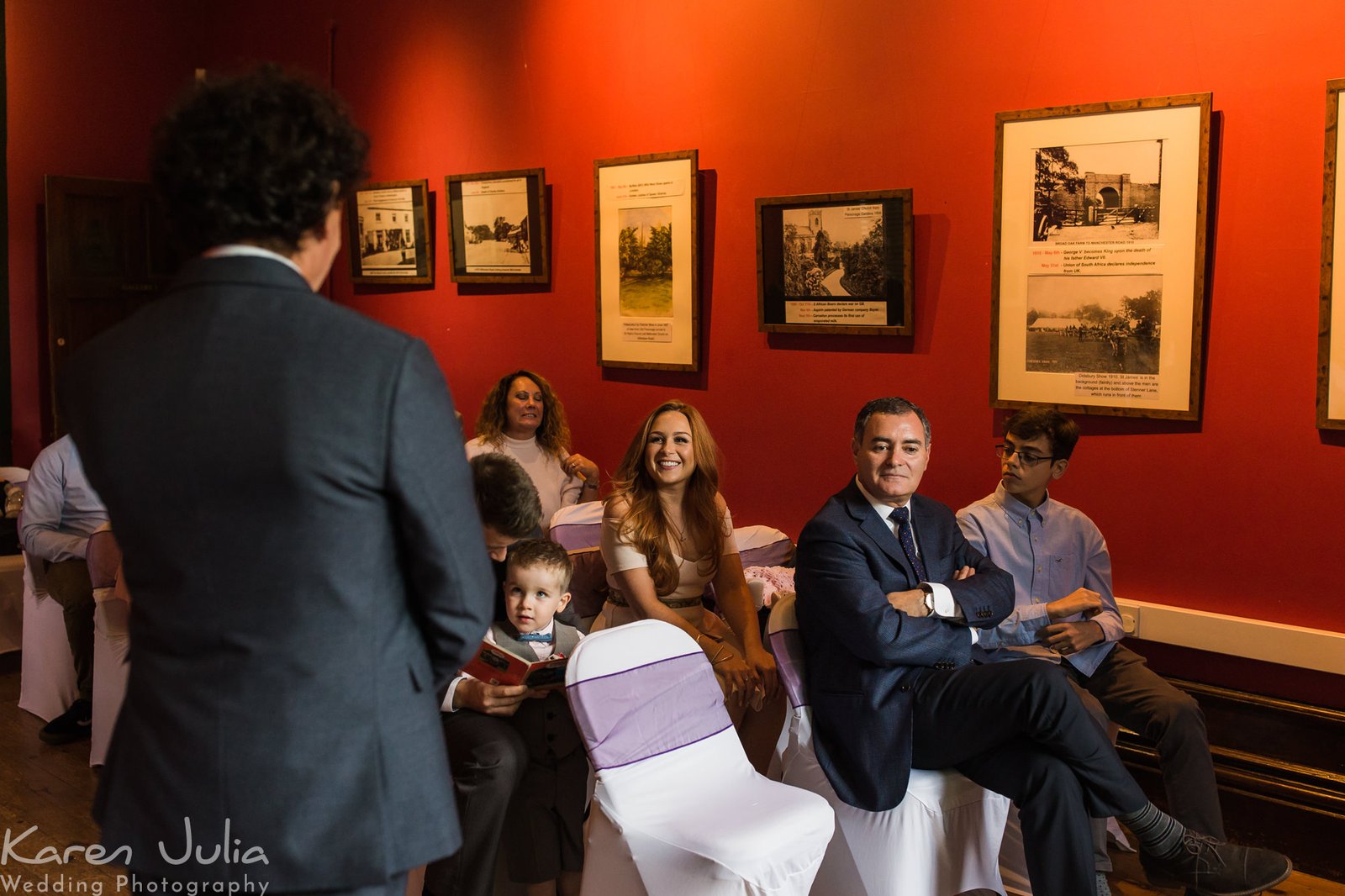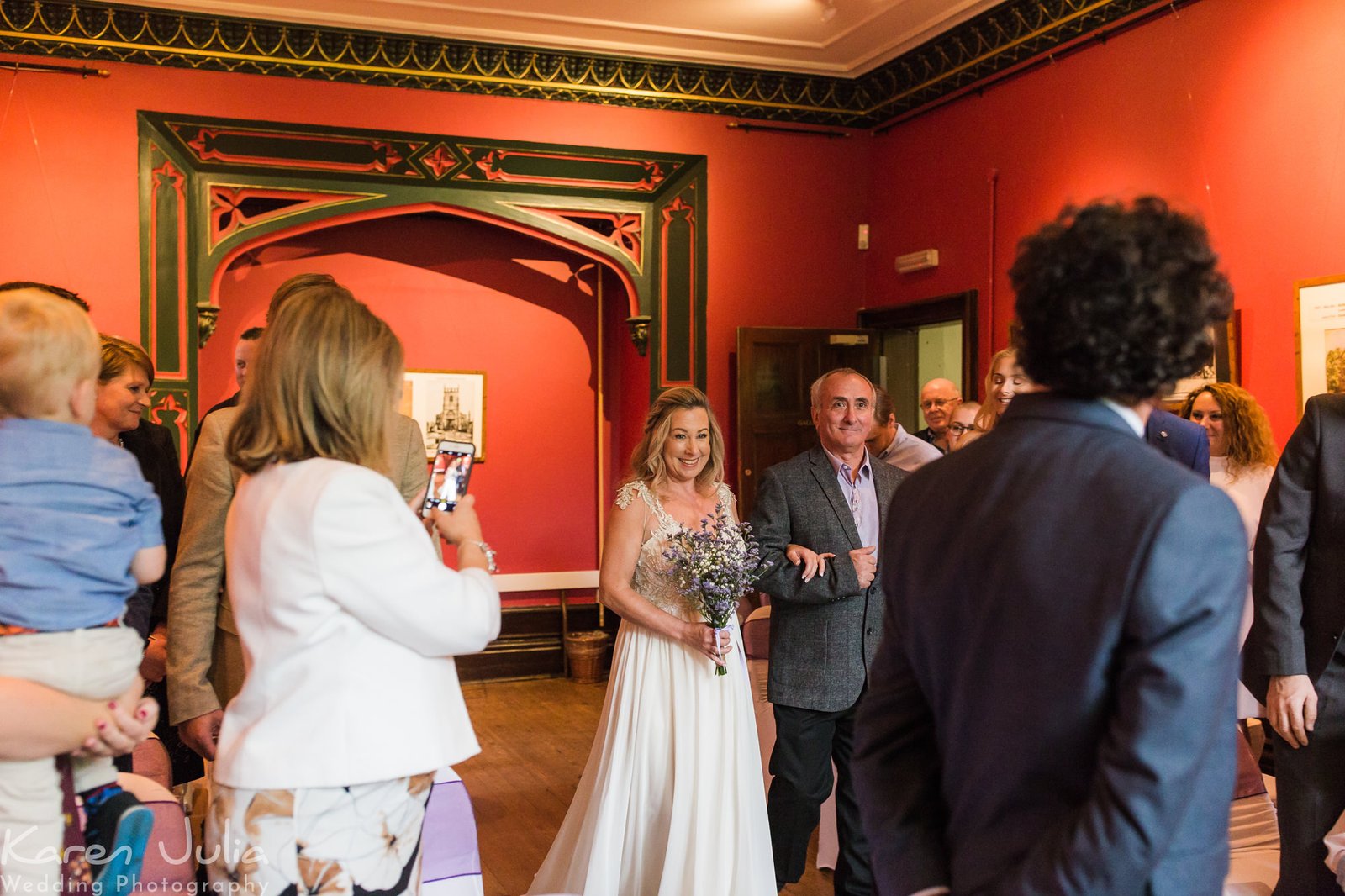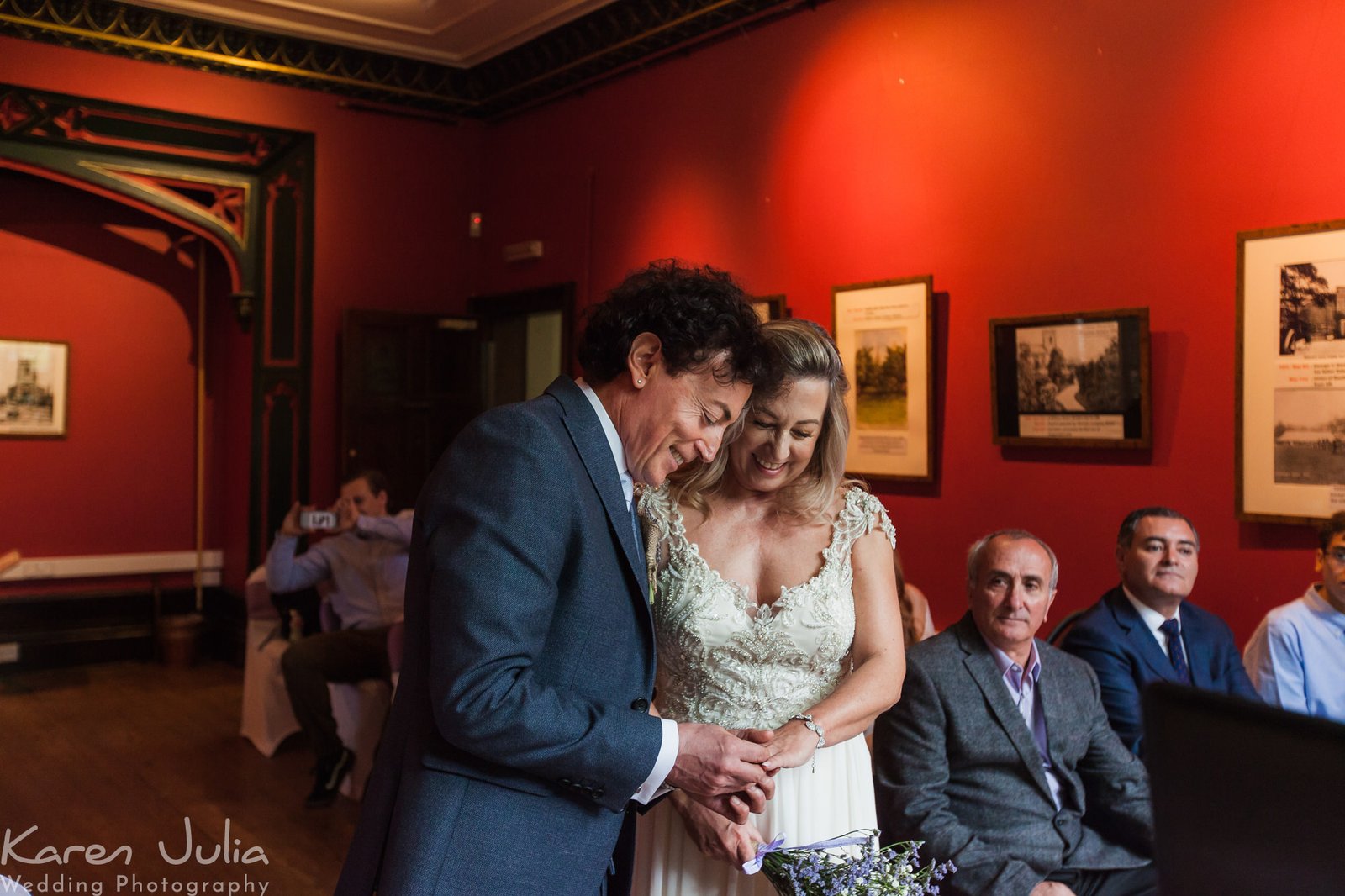 The happy couple exchange rings during the wedding ceremony in Didsbury Parsonage. Joanne had a bouquet of rustic style dried lavender.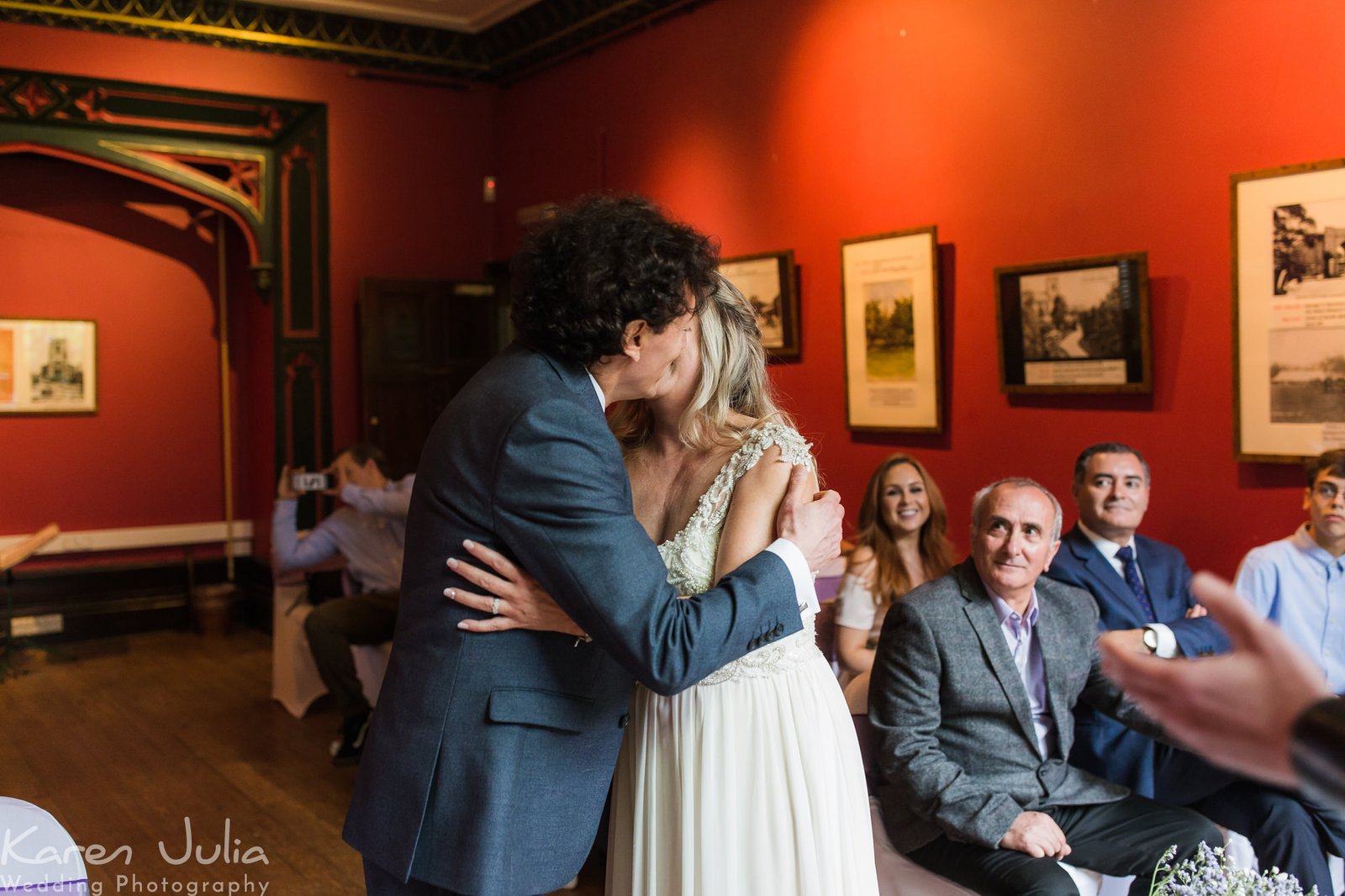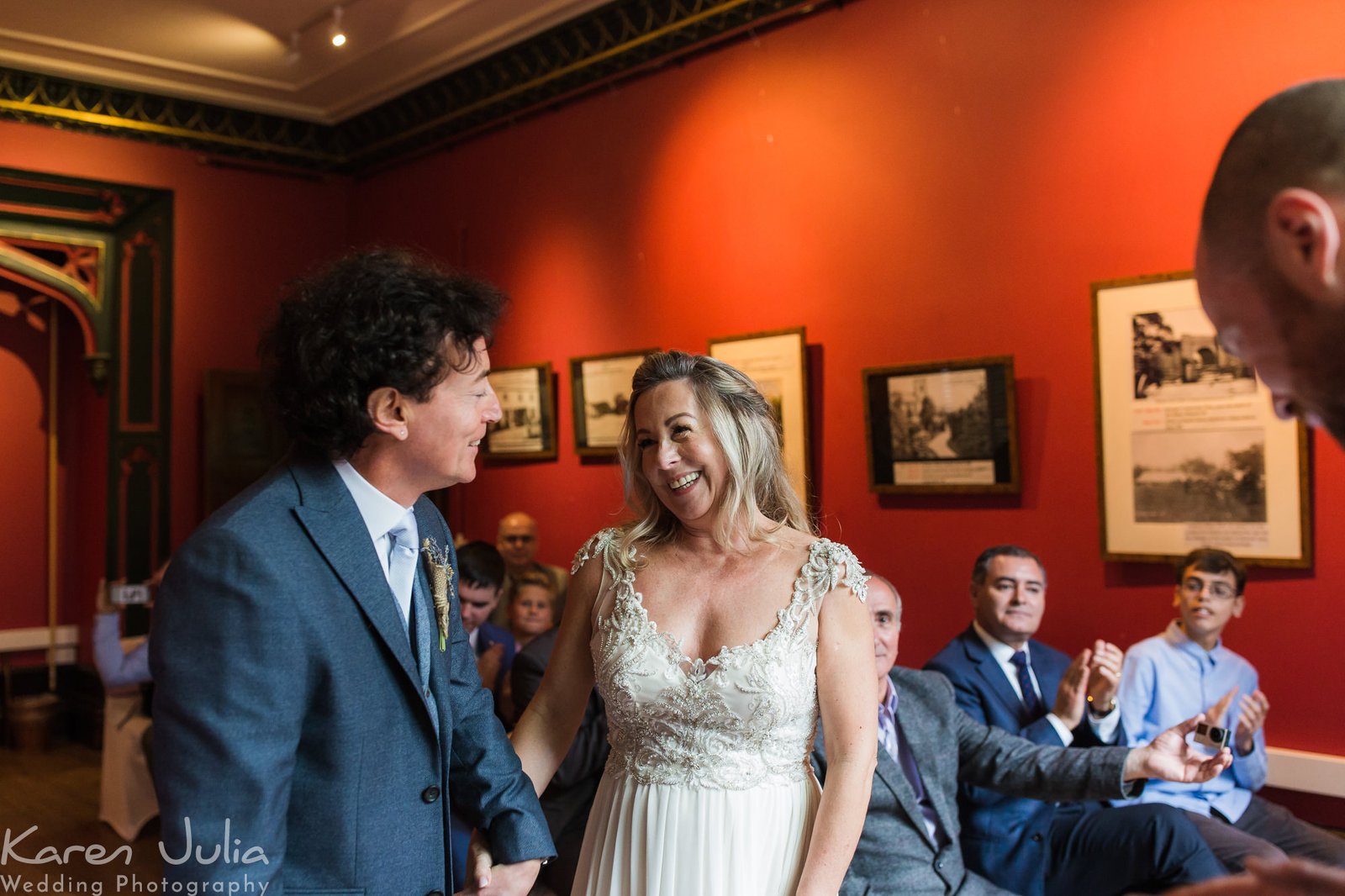 Drinks Reception at Didsbury (The Old) Parsonage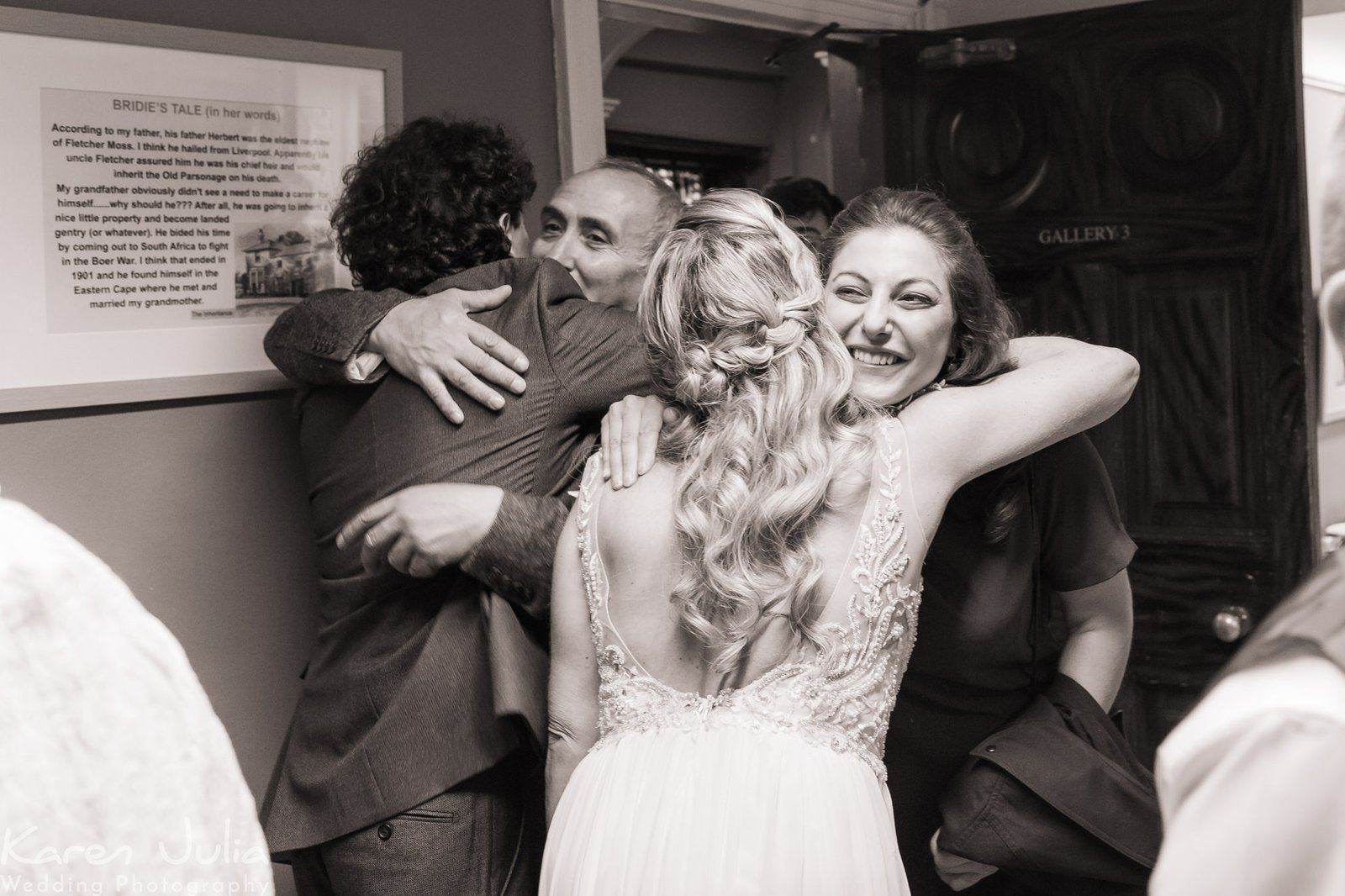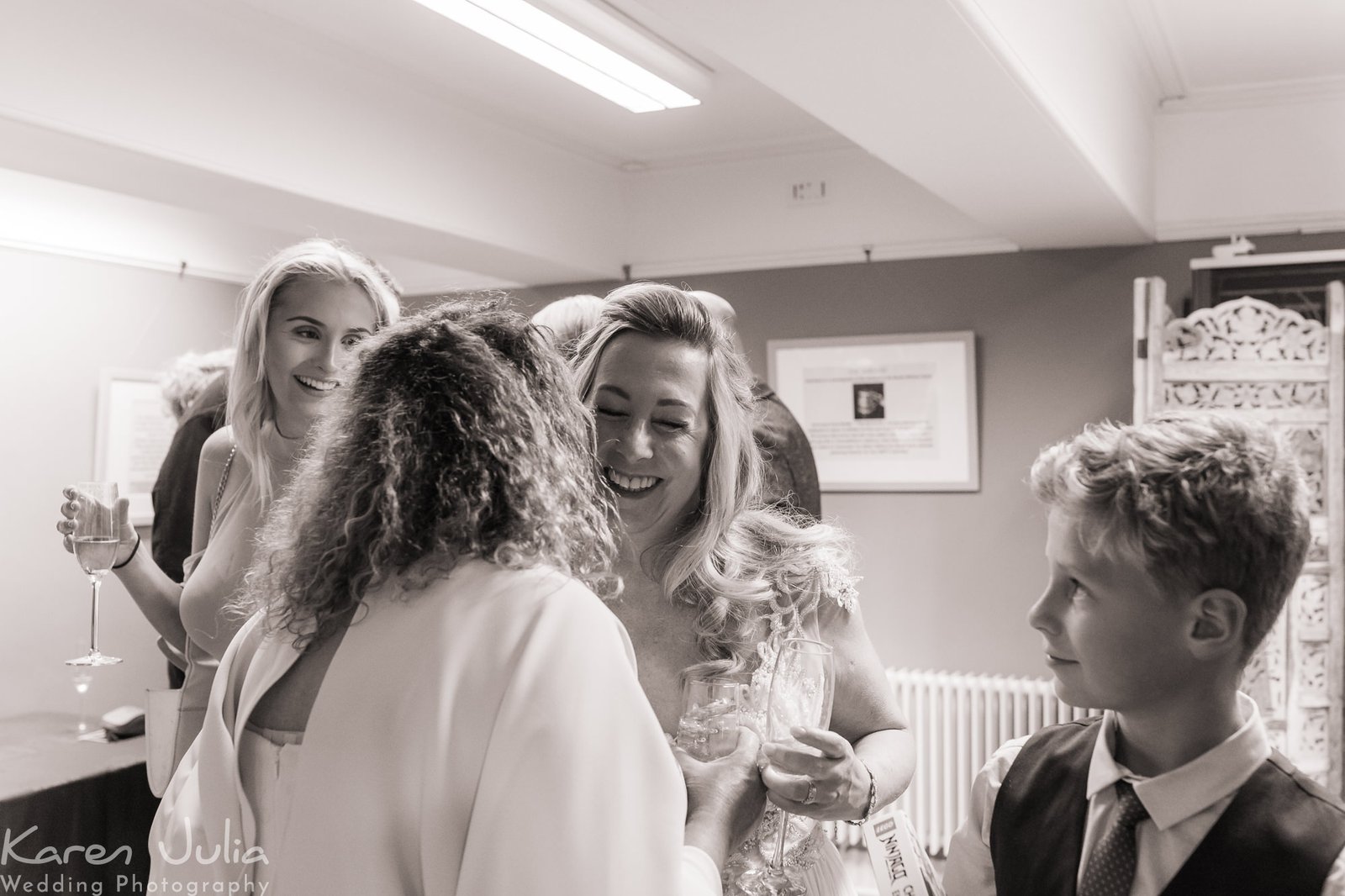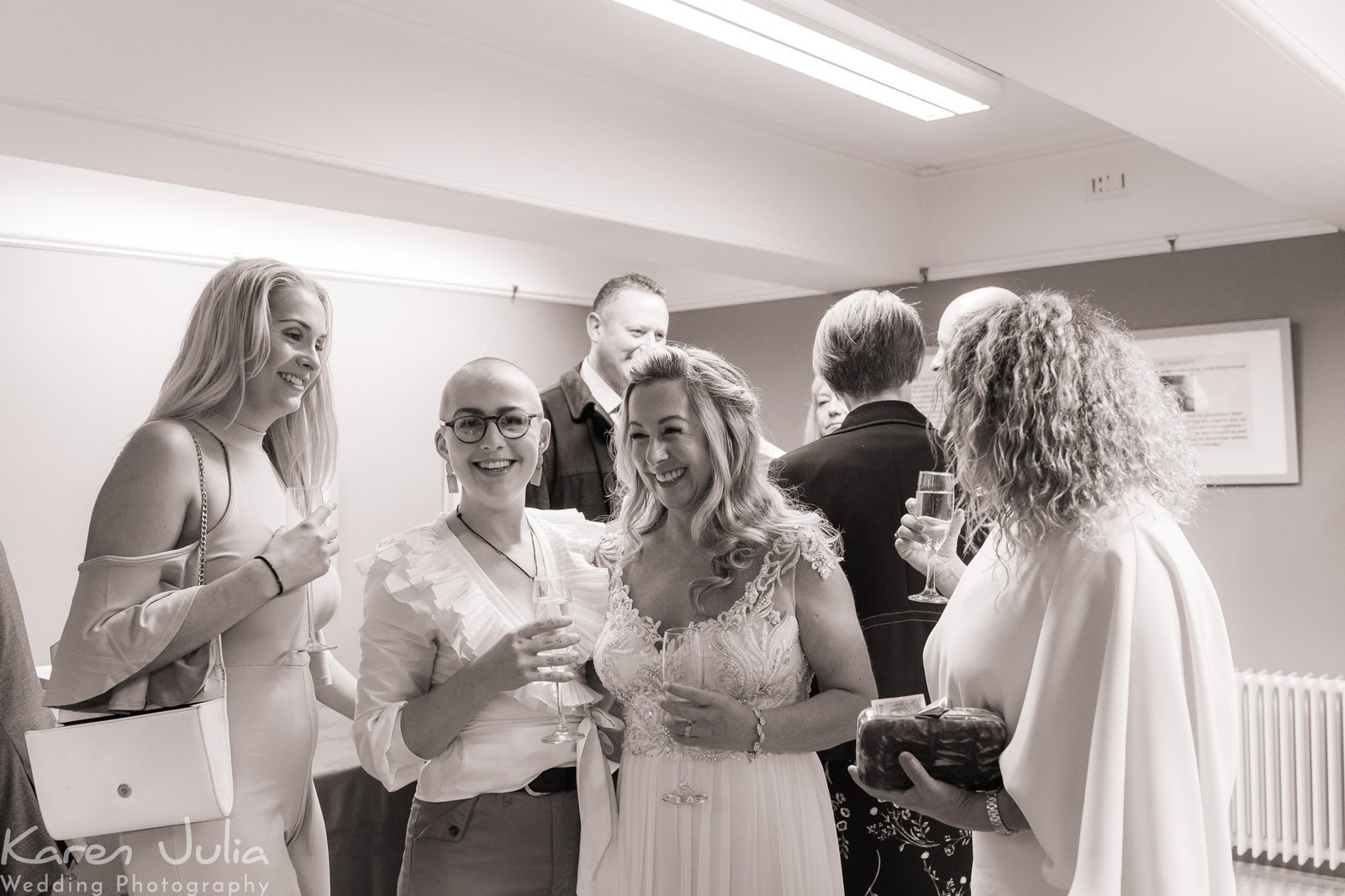 Parsonage Gardens Couple Portraits
Whilst guests enjoyed the drinks reception, I went for a walk around the gardens with the newly married couple to find some gorgeous like for their couple portraits.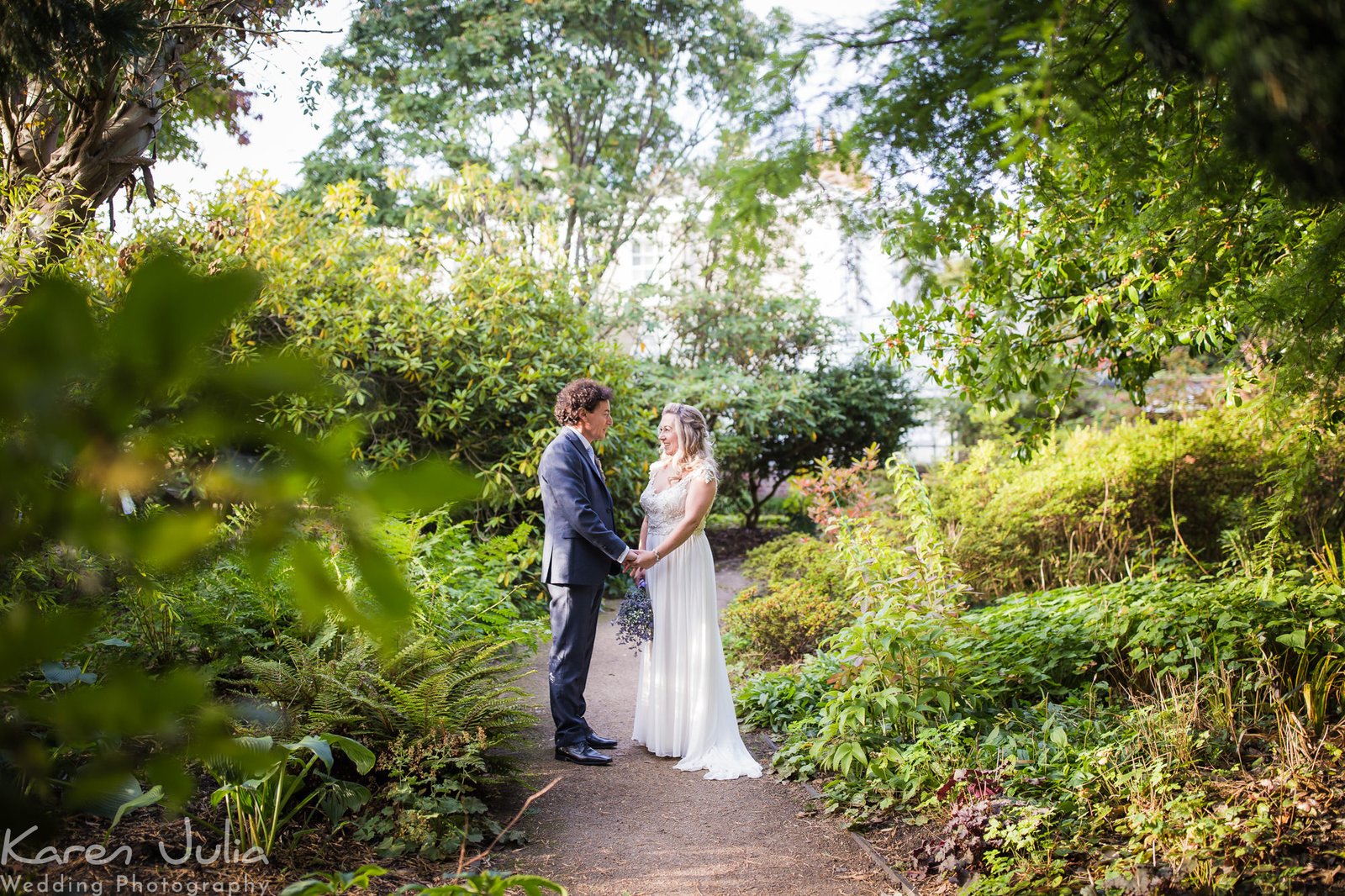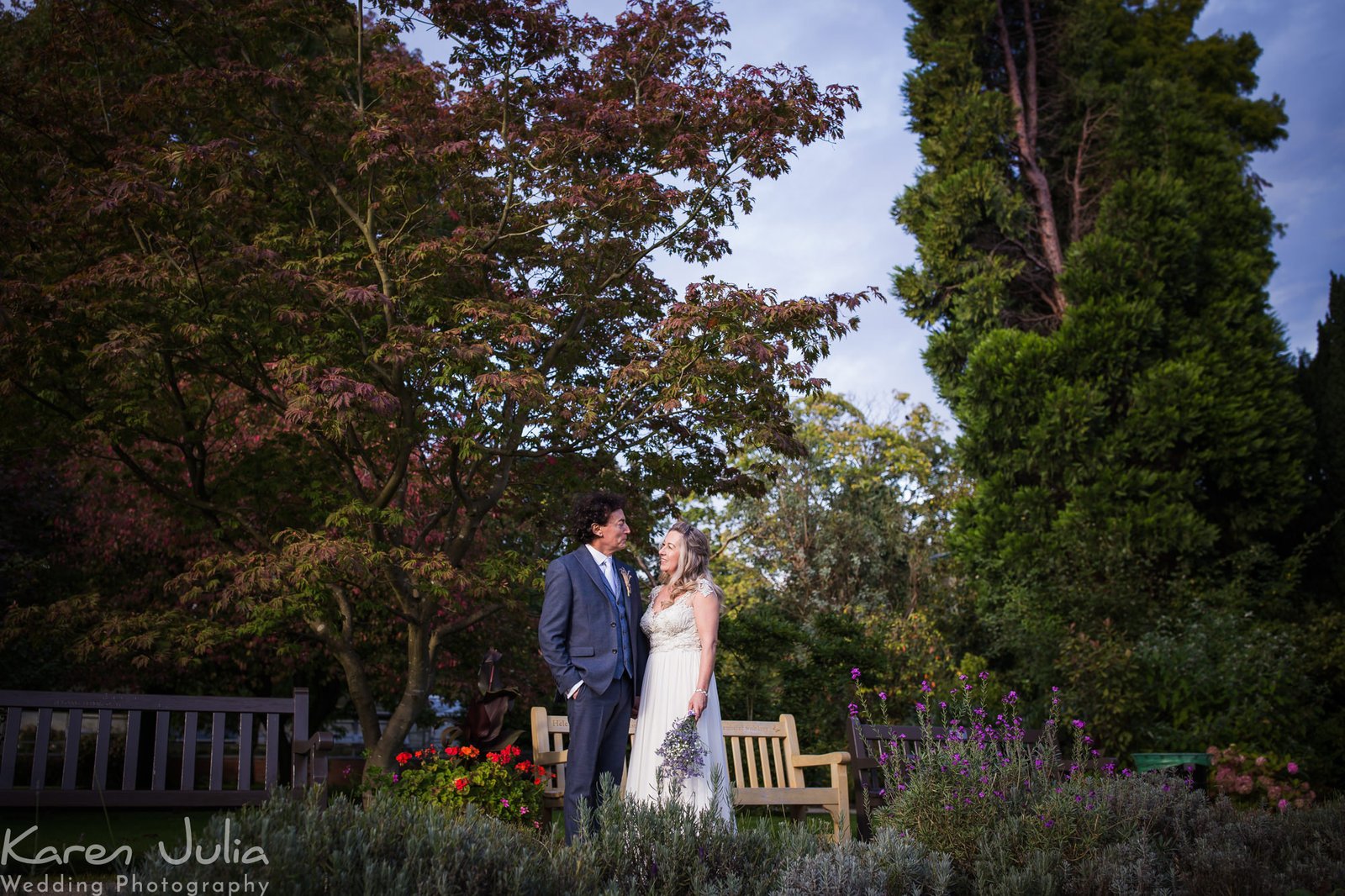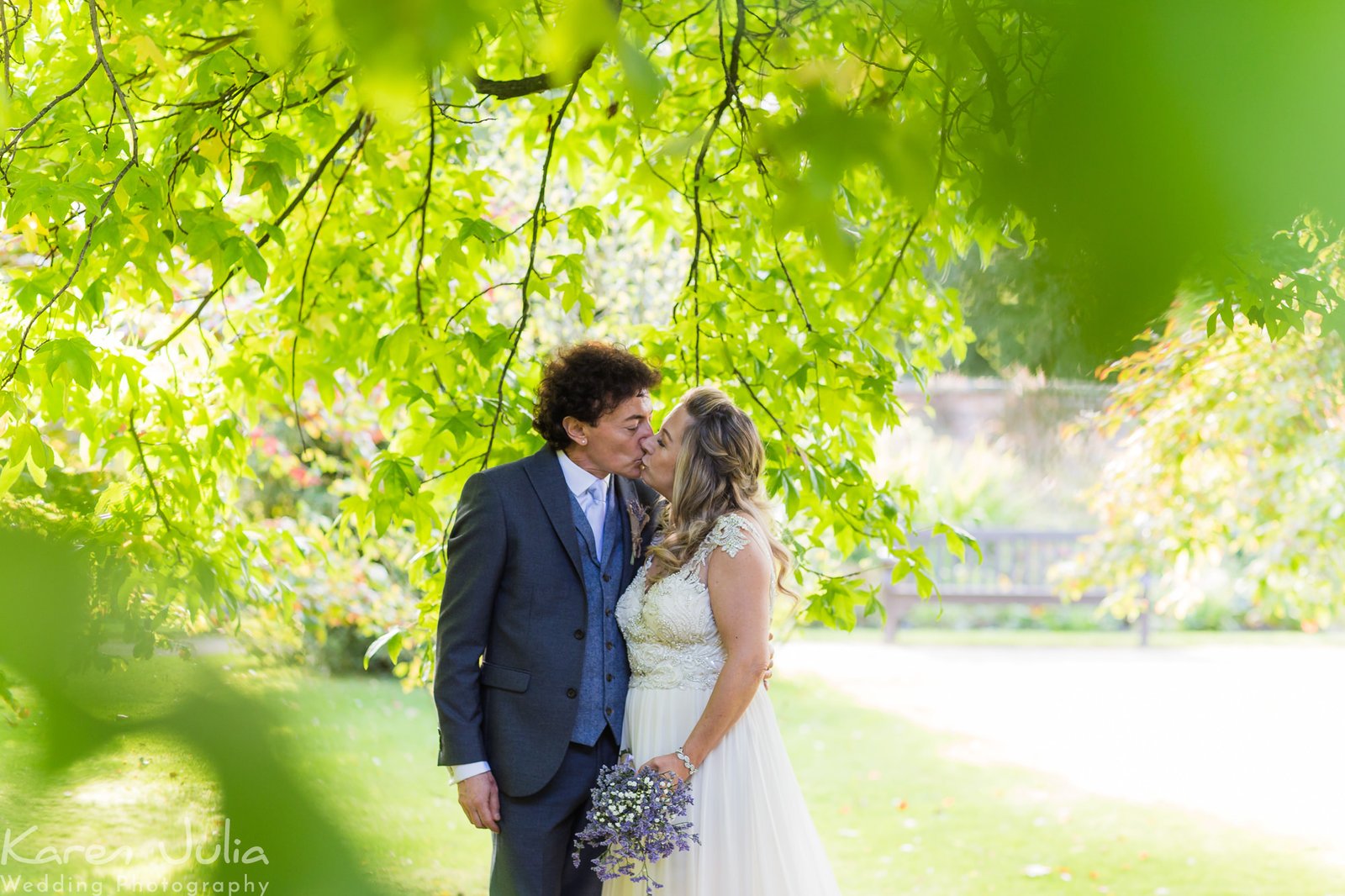 Wedding Group Photos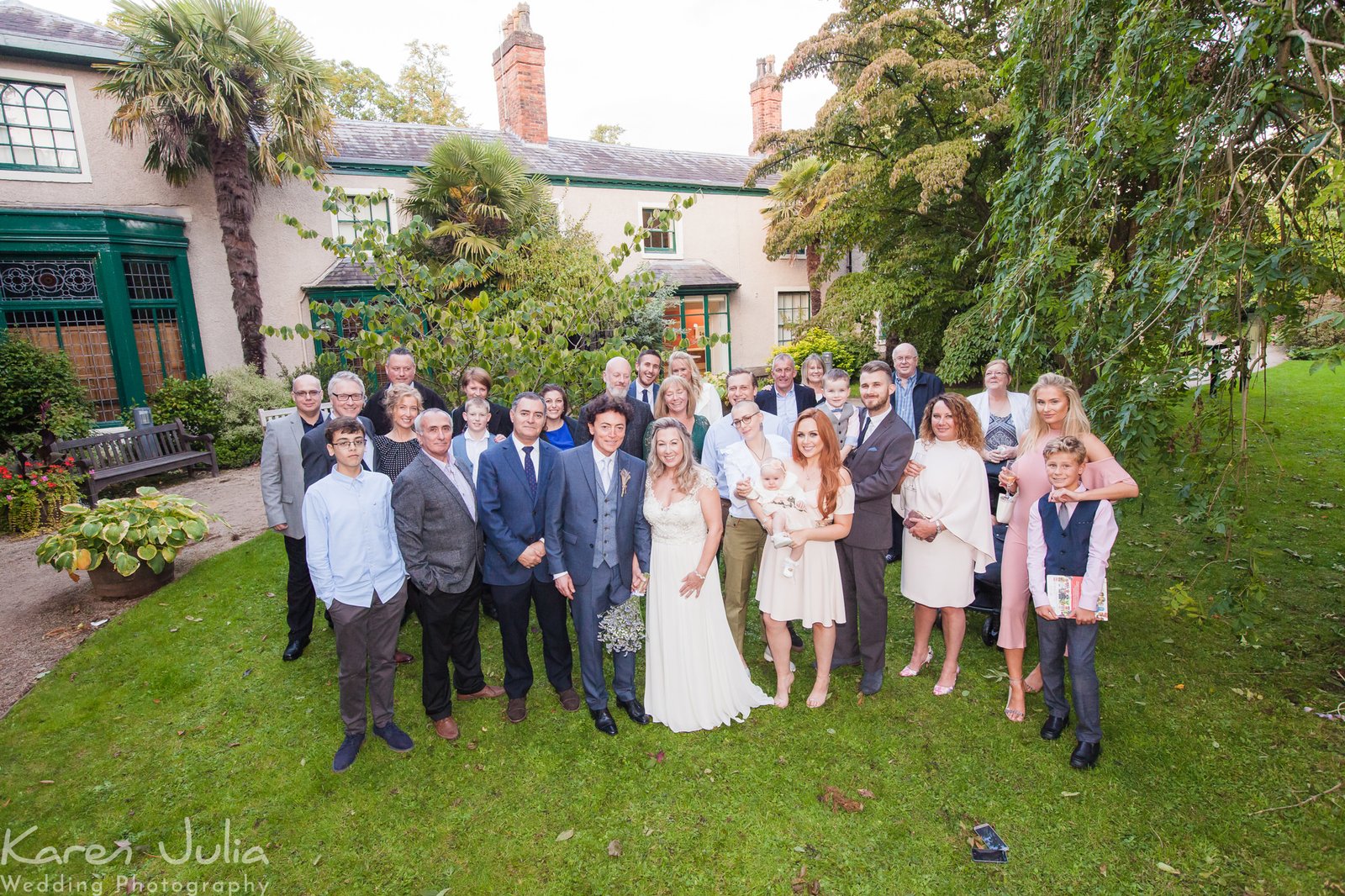 Then time for another quick portrait…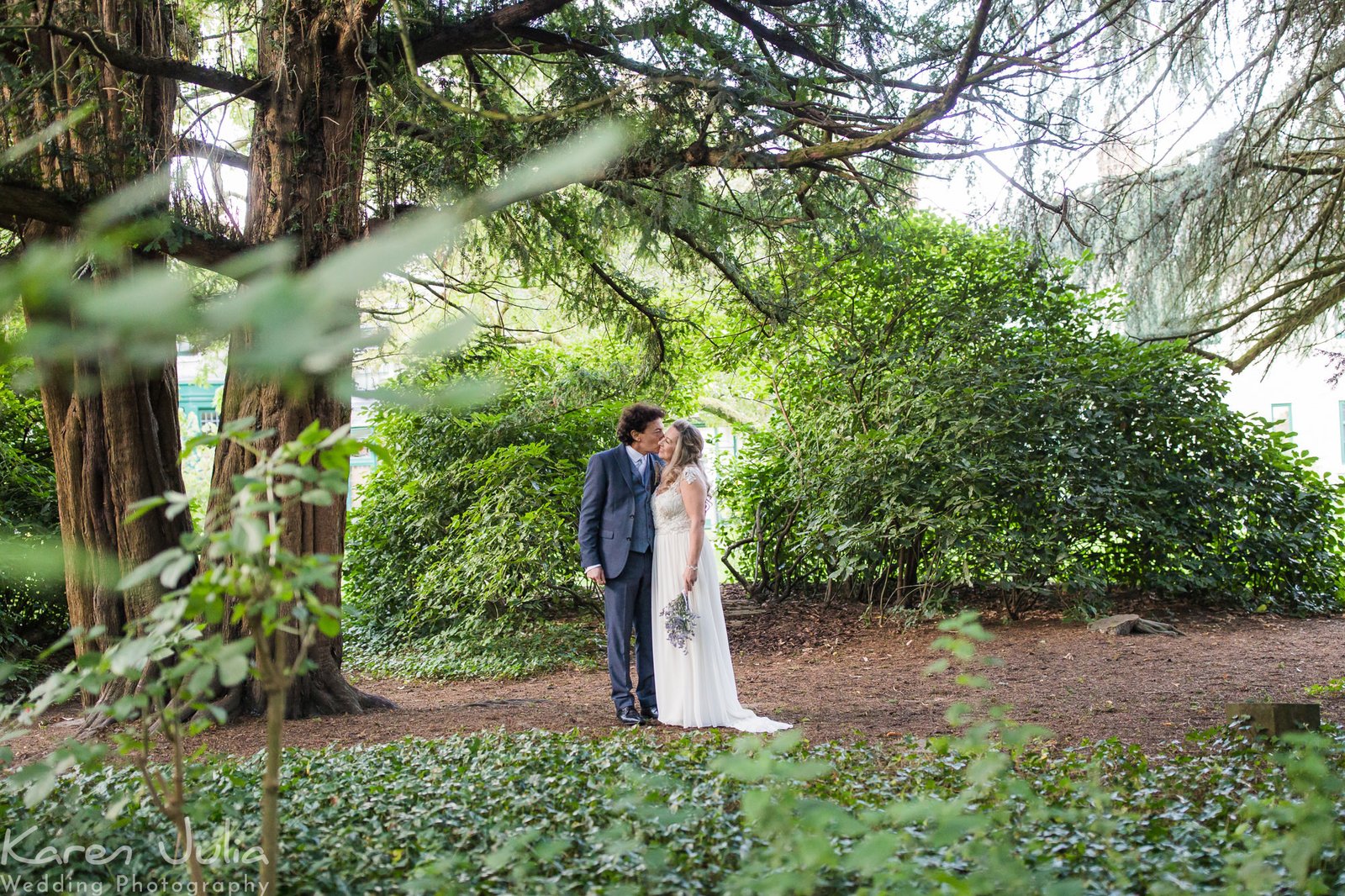 The Didsbury Pub Wedding Reception
The wedding reception was taking place upstairs in The Didsbury Pub. I was providing photography until Joanne & Rei's arrival and had a few minutes to photograph room styling before their arrival. I love all the rustic styling, it works really well in this room.