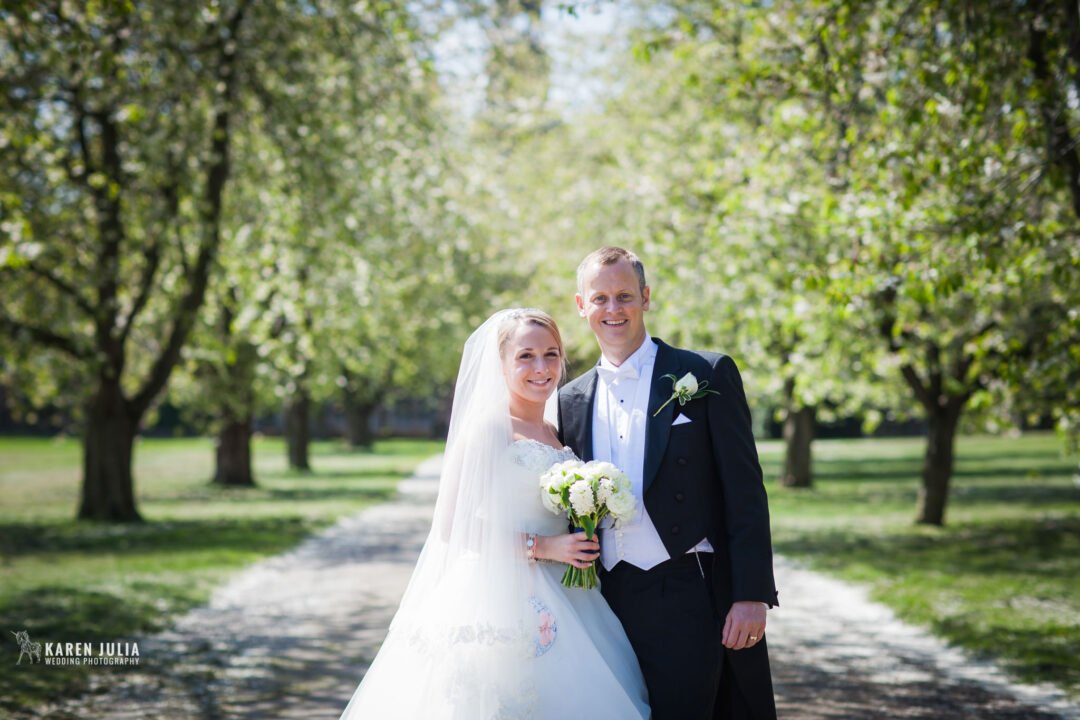 Matt was the best man at Laura and Dan's wedding last year, so it was great when Jody got in touch all the way from Australia to book me for their Thoresby Hall wedding.
We met earlier in the year to check the venue out, both the venue and grounds are huge! When we met for the recce, Jody and Matt explained that as they were getting married at Perlethorpe Church on the Thoresby Estate, that they'd like to walk back to the venue, so we had fingers crossed for good weather. It could not have been warmer!
Perlethorpe Church Wedding Ceremony
After the wedding ceremony, the happy couple chatted with guests and everyone had time to congratulate them before everyone headed to the reception venue.
Guests all three confetti, and then there was time was a quick couple portrait of bride and groom in front of Perlethorpe Church.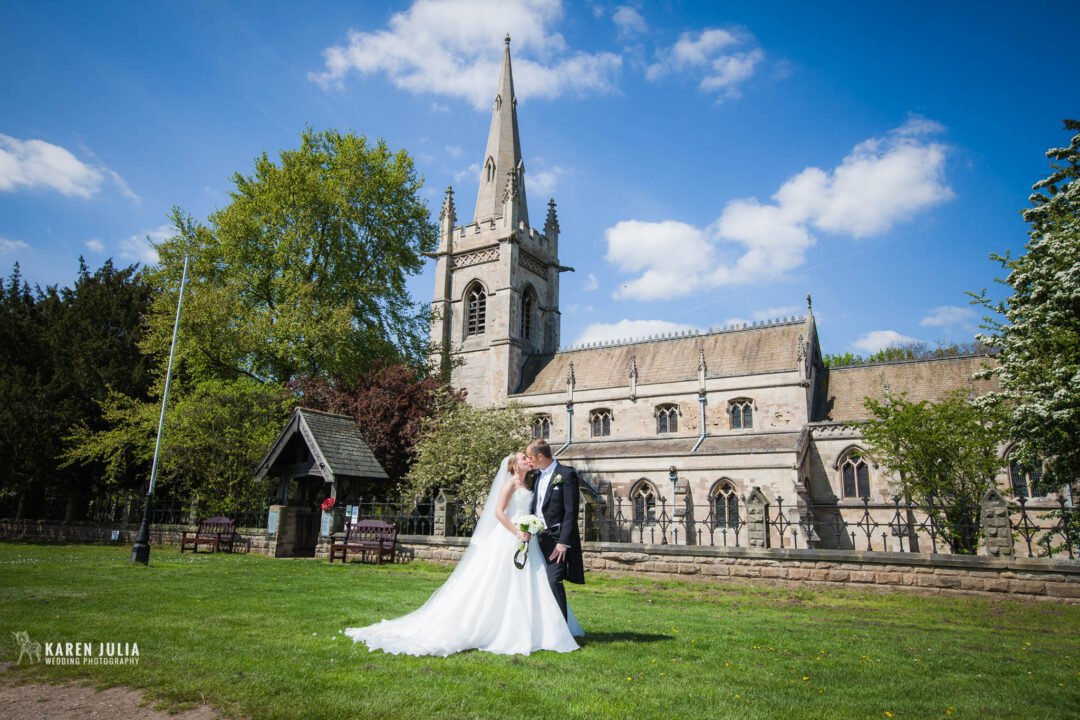 The couple were blessed with glorious sunshine and cloudless blue sky, so they were able to take the scenic walk to the Hall from the Church with their bridal party, with the opportunity to stop for photos on the way.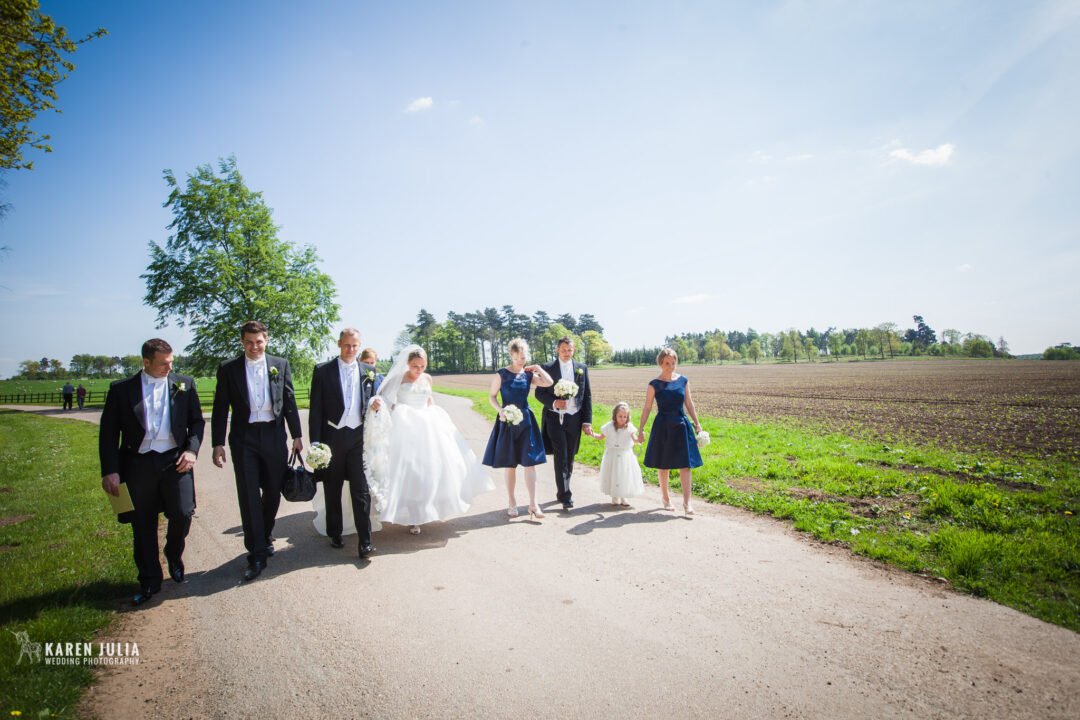 Wedding Group Photos
The wedding party and guest group photos were taken at the entrance to the Victorian stately home that is Thoresby Hall. It was a stunning backdrop!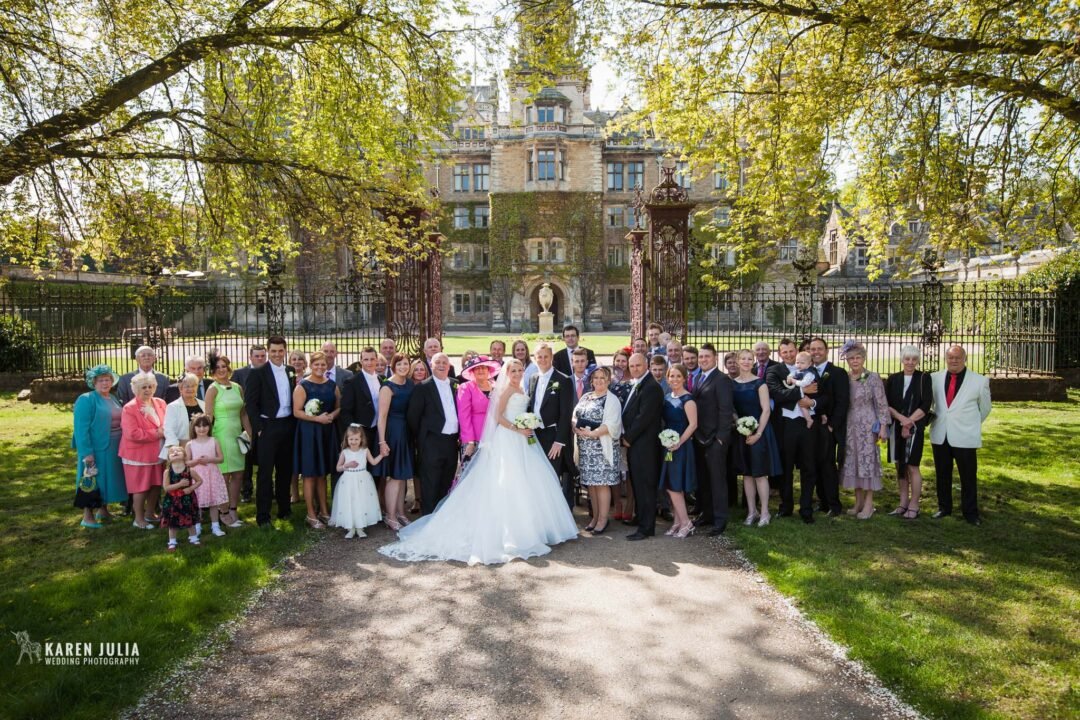 It was an amazing day, with loads of portraits around the Hall and grounds, including some moonlight ones in the courtyard where Jody and Matt were photobombed by a bat! That's definitely a first for me! 🙂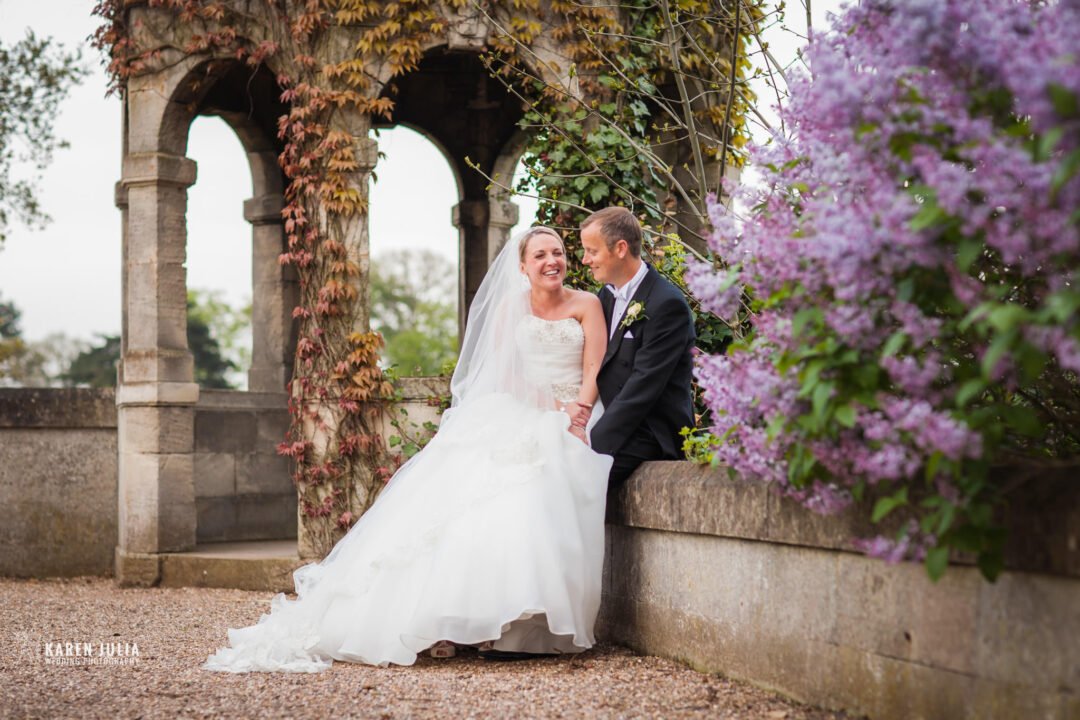 Evening Wedding Reception
The couple had their evening wedding reception in the stables area near the main hall. First there were speeches, followed by the traditional wedding breakfast, and in the evening there was dancing.