Pollockshields Burgh Hall located on the south side of Glasgow is a beautiful historic red sandstone building on the edge of Maxwell Park. With its timeless architecture and stained glass windows, it's the ideal location for your wedding day.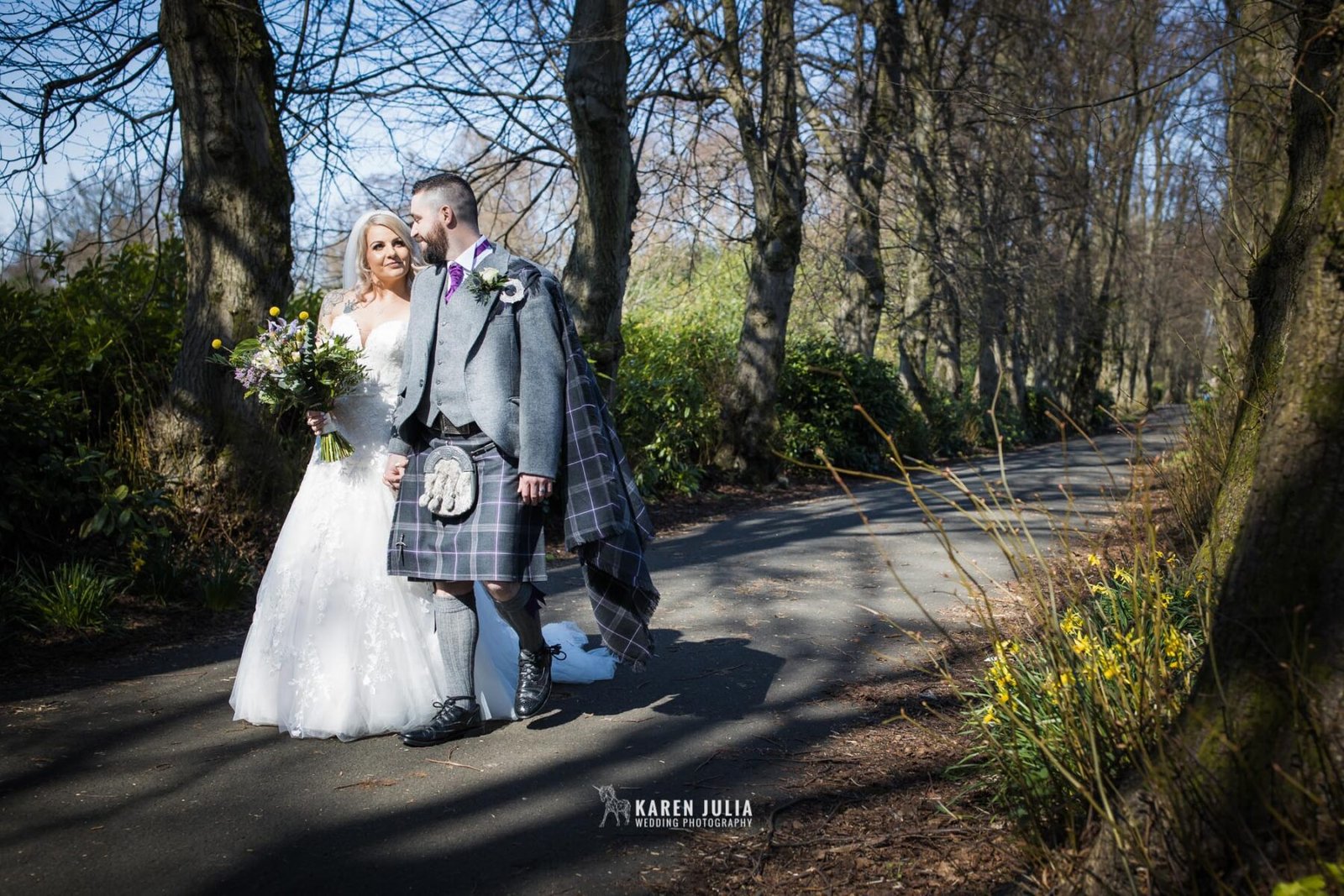 I had the opportunity to photograph a wedding at Pollockshields Burgh Hall on a sunny blue sky day in the spring of 2021. Due to the restrictions in place at the time, it was an intimate mico wedding with just the couple and their friends and family as witnesses.
Wedding Ceremony
Wedding ceremonies take place in either the Maxwell Hall (which can hold up to 130 guests) or Stirling Hall (which can hold up to 60 guests for a wedding ceremony).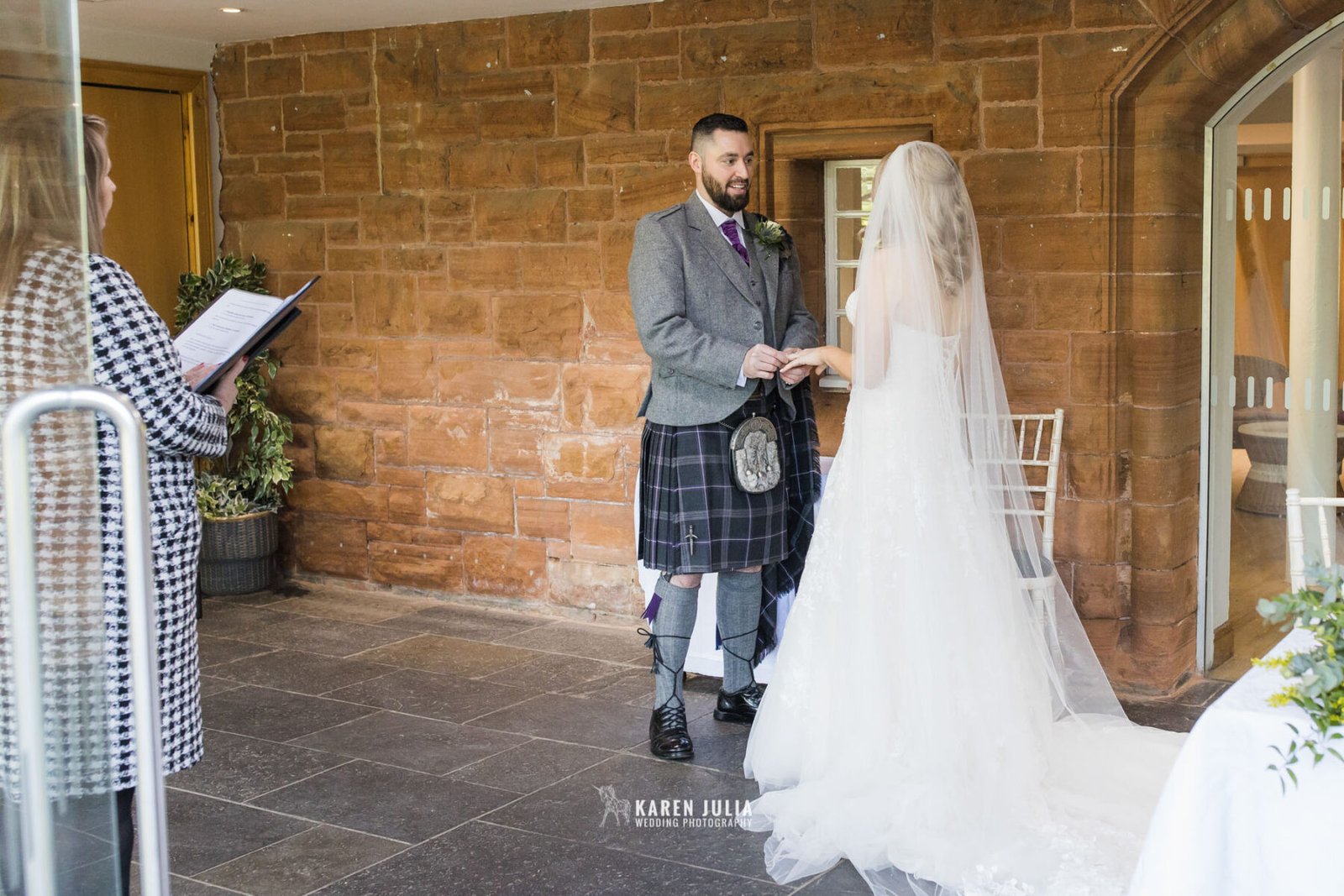 On this day, the bride and groom were married in the Stirling Hall at the back of the wedding venue. Due to restrictions at the time, I shot this from outside the room.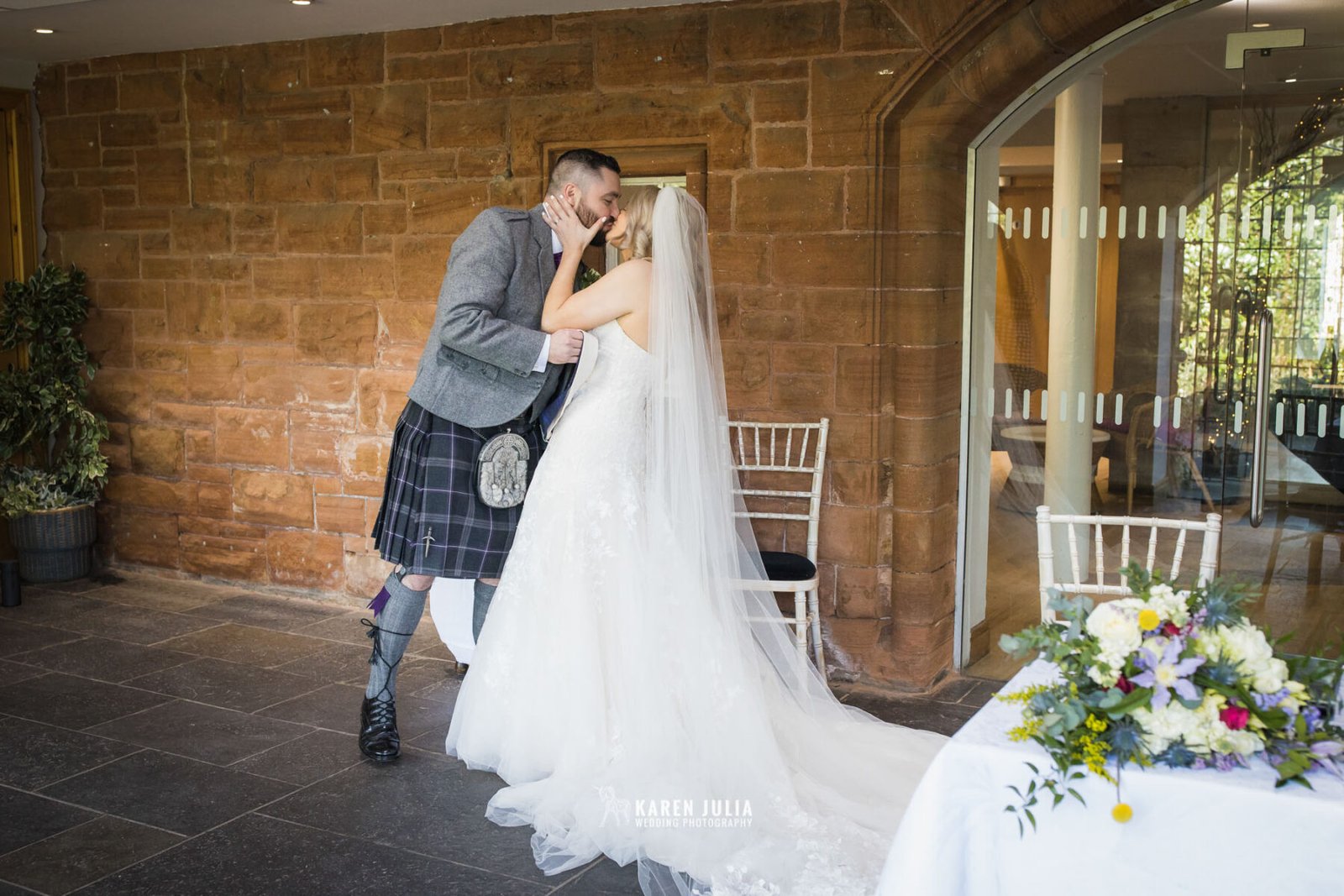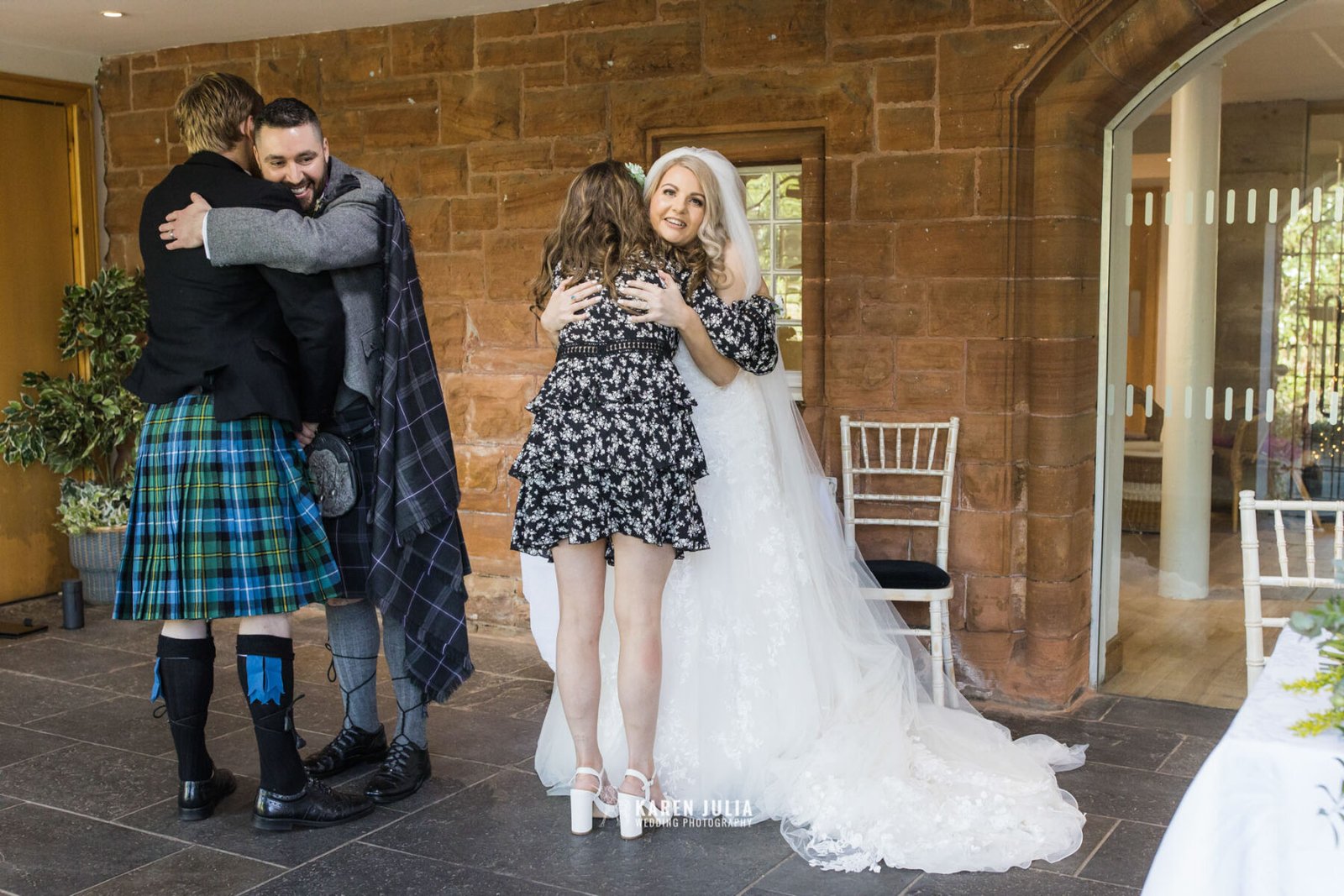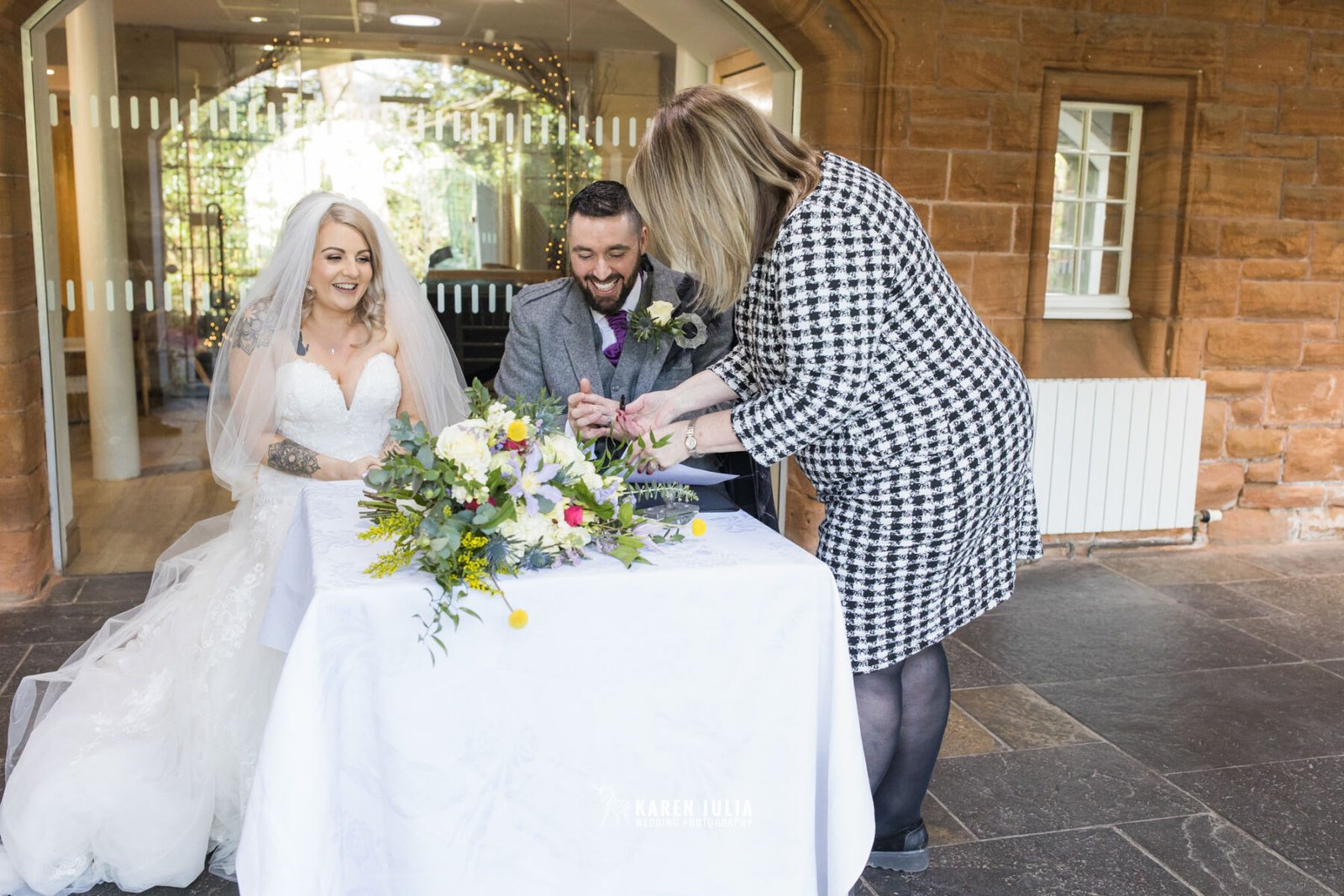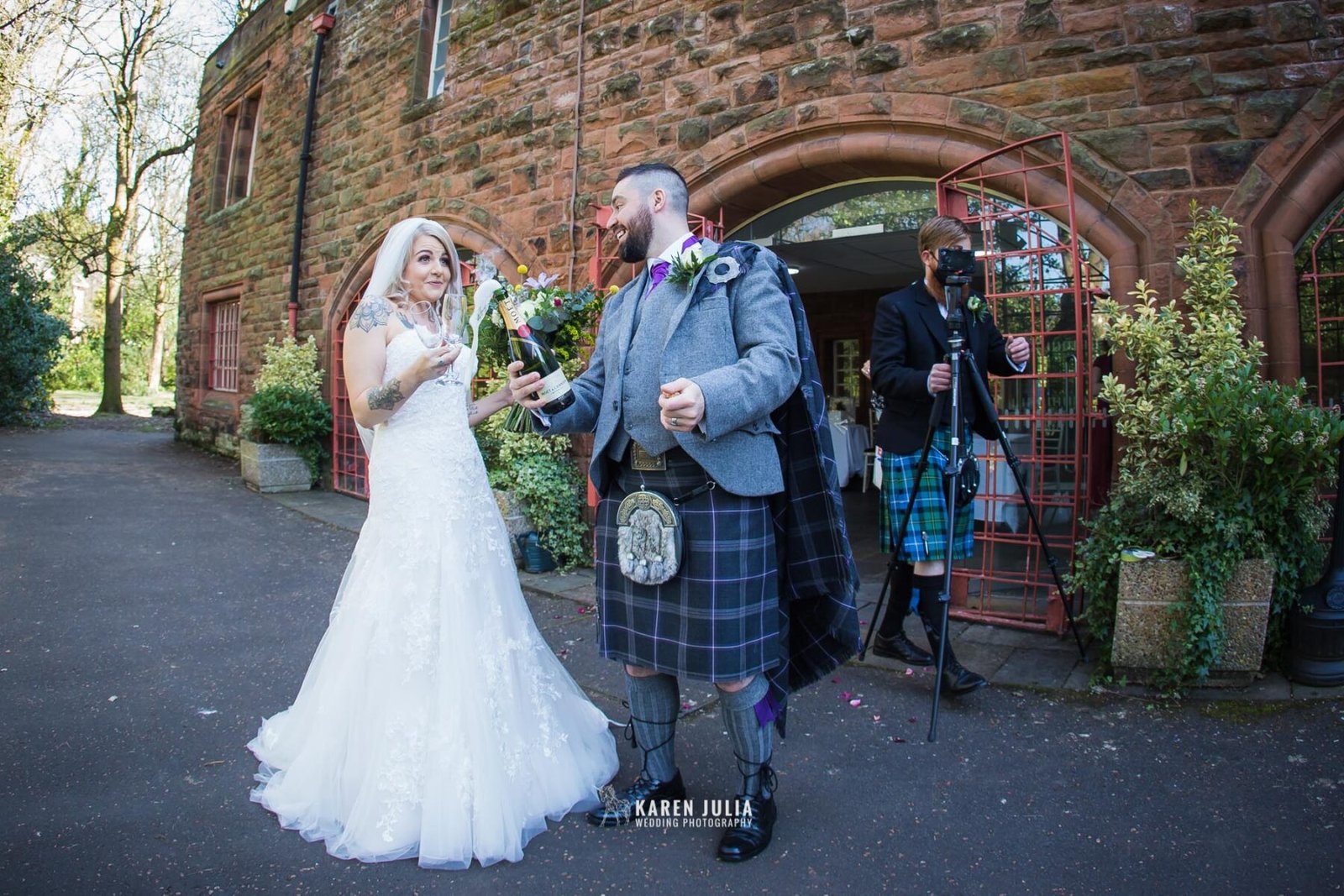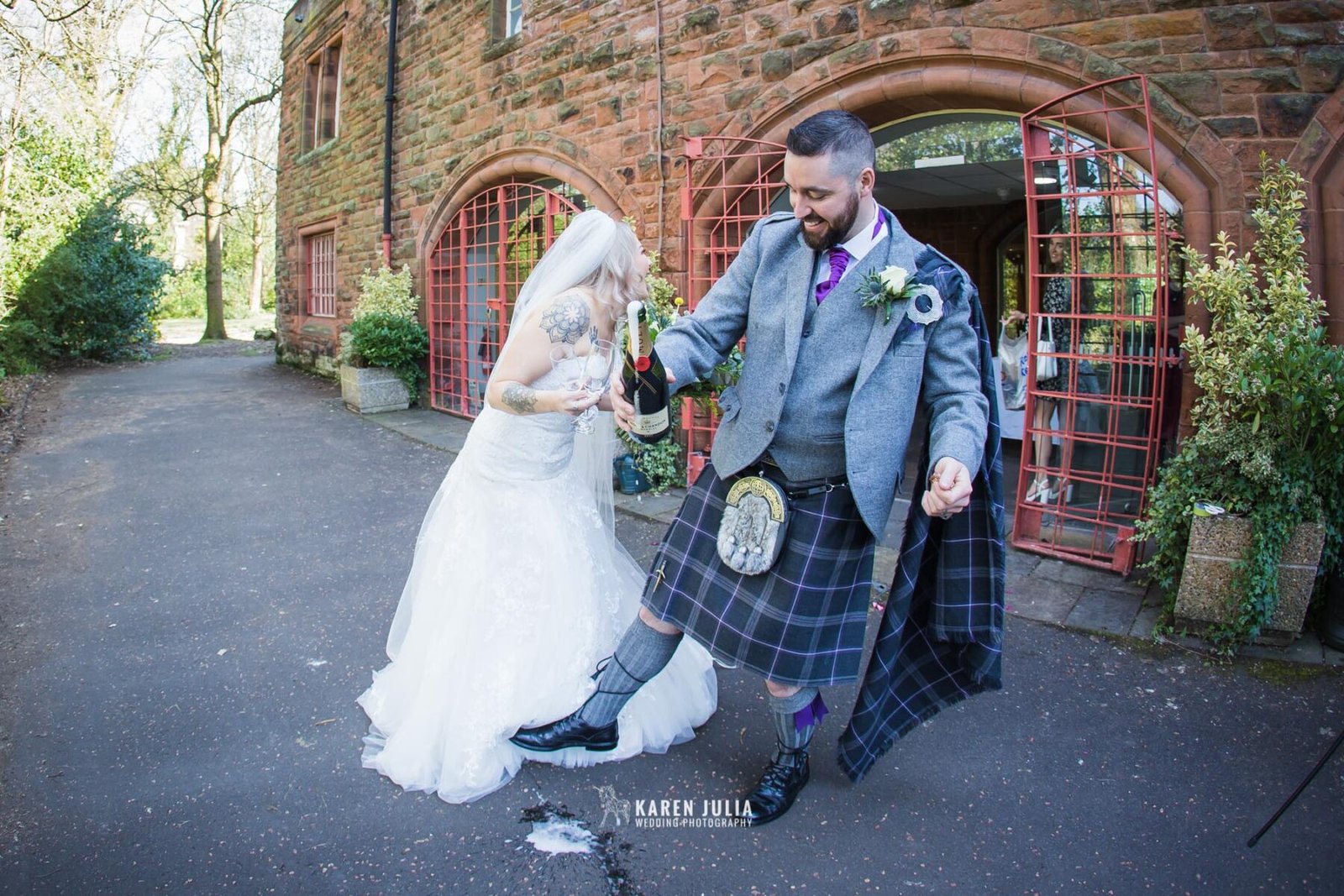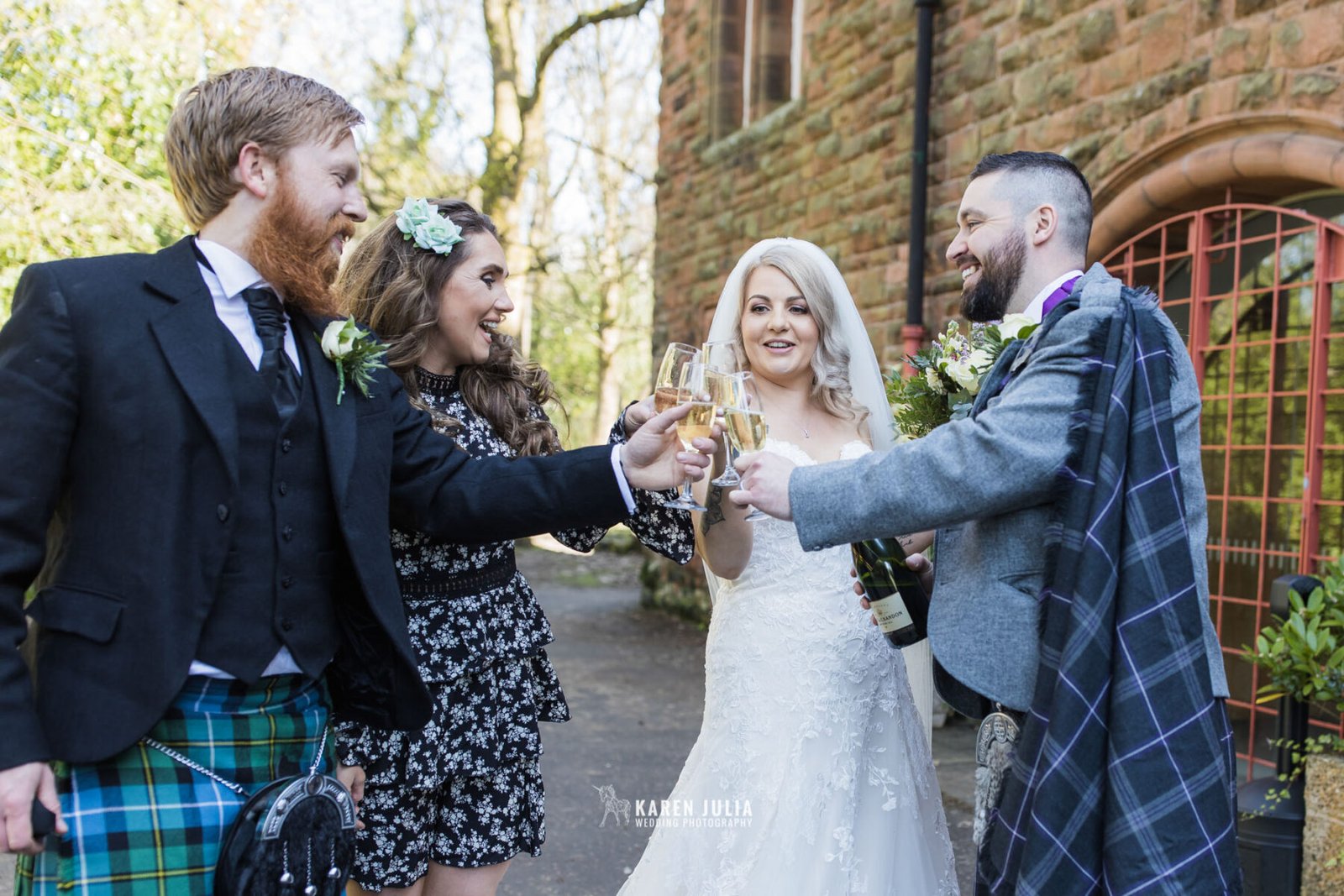 After a glass of something bubbly with witnesses, we all headed into Maxwell Park to make the most of the gorgeous weather. Look at that gorgeous blue sky!
Wedding Day Couple Portraits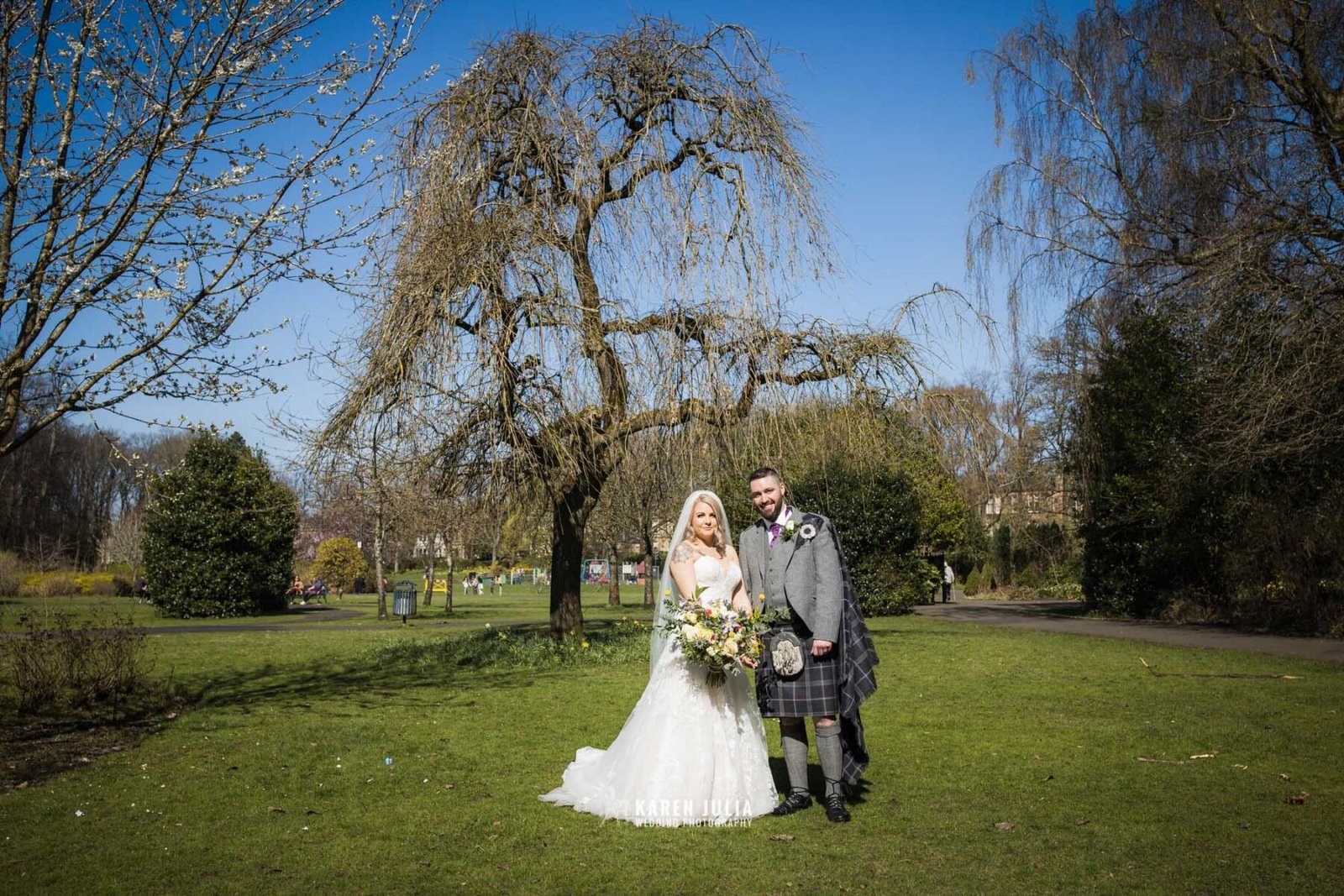 Maxwell Park has a picturesque mix of open park space and tree-lined walkways, which makes it a beautiful backdrop for your wedding photos. This location would be perfect whether your wedding is in spring, summer, autumn or winter.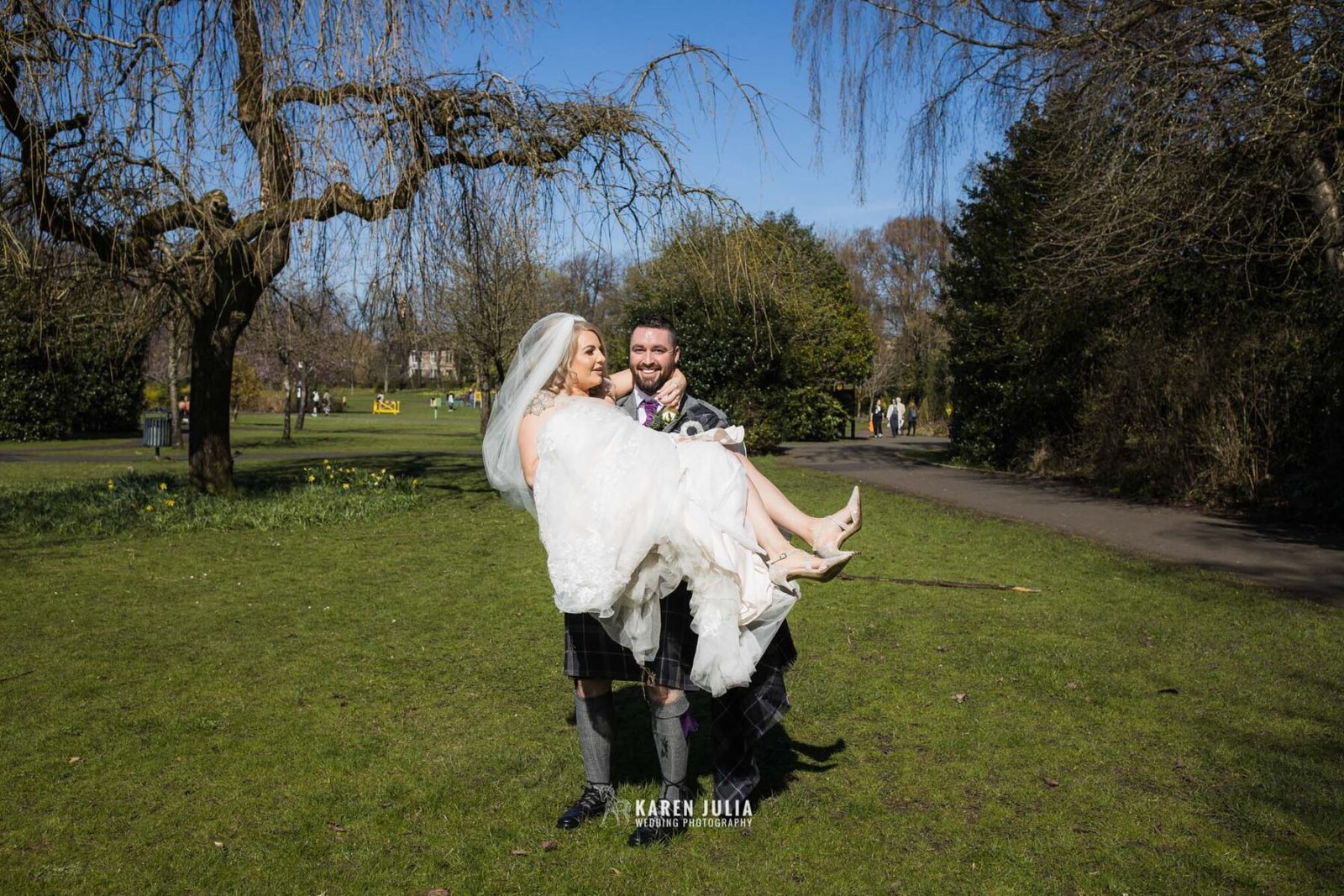 I absolutely loved photographing this wedding at Pollockshields Burgh Hall. We were blessed with perfect spring weather, and the couple was a lot of fun to work with. I hope they enjoy looking back on their wedding day images for many years to come.
Evening Reception
Both the Maxwell Hall and sterling Hall look to be great spaces for an evening wedding reception of dancing and ceilidh. This was a shorter coverage day though, but I would love to photograph an evening party here in future.
Wee Wedding Packages
The couple booked my 1.5-hour wedding photography package and received 230 photos. These were a mix of arrival, wedding ceremony, post-wedding celebrations, detail shots and bride and groom portraits. We also got a few group photos.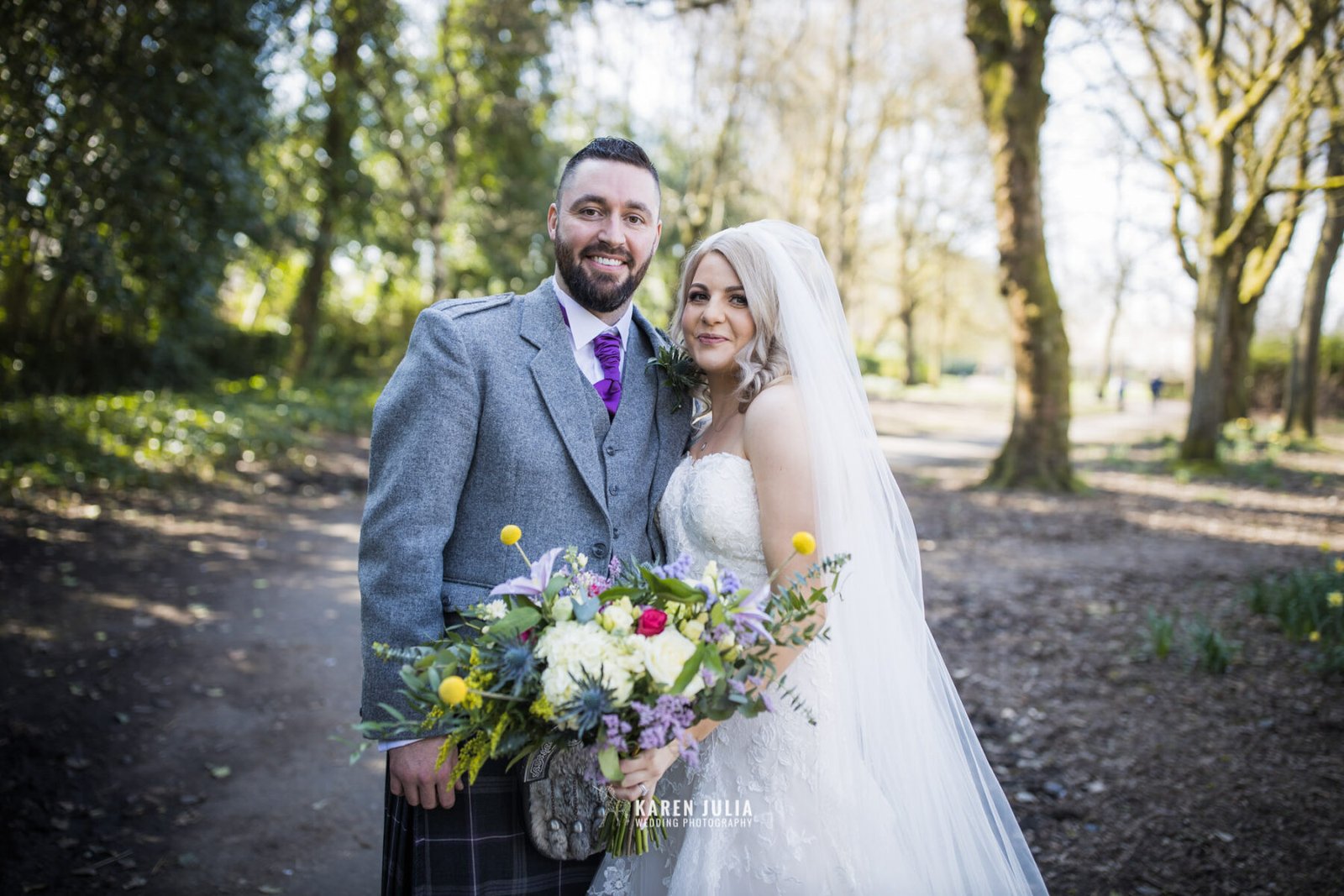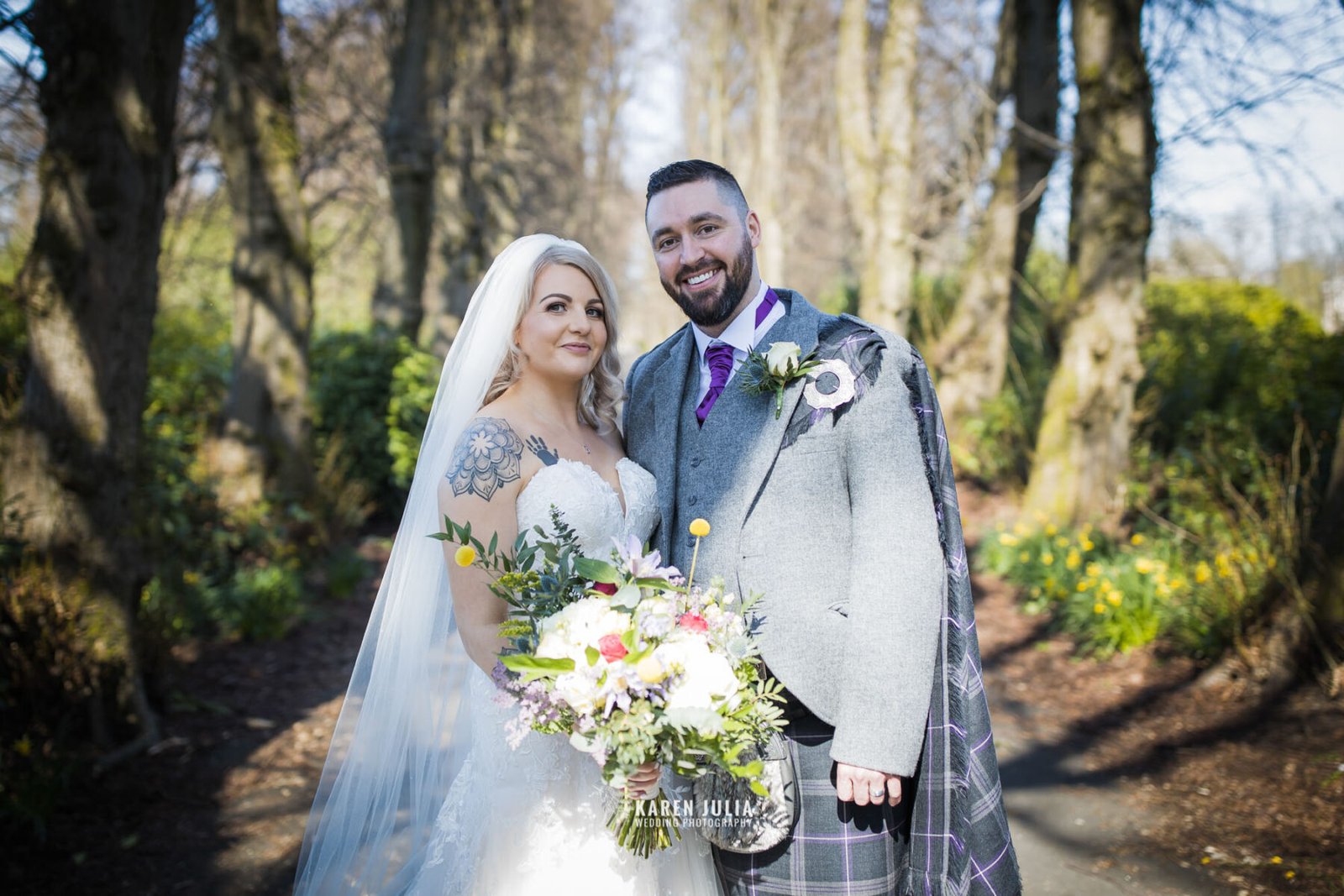 Wedding Photography
Karen is a professional wedding photographer based in Glasgow's west end, and photographing weddings throughout the Glasgow area. To check her availability for your wedding day, head over to the contact page.
Interested in learning more about weddings at Pollockshields Burgh Hall? Head over to the Pollockshields Burgh Hall website