Pink themed Hard Day's Night Wedding
Jessica & Scott opted for a gorgeous pastel pink colour scheme for their Hard Day's Night Hotel wedding in May. It looked fabulous! It was glorious sunshine on the day, so it made for some gorgeous blue sky portraits on the balcony outside the John Lennon suite.
The couple were also looking to get the Liver building and a bit of greenery in their photos, so after the meal we nipped over to St Nicks Church gardens in a taxi to get some photos of this infamous landmark.
Pink themed Hard Day's Night Wedding Gallery: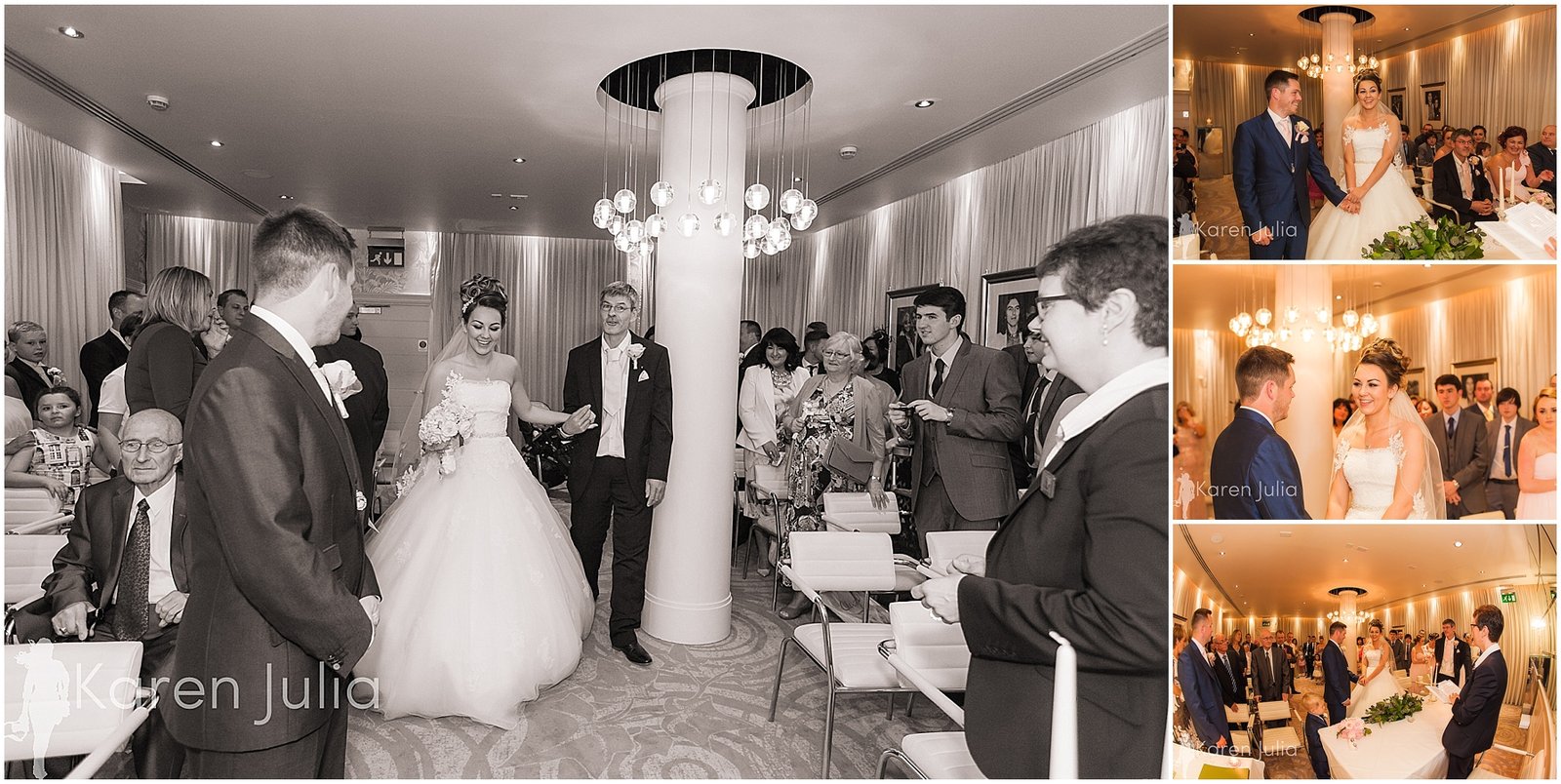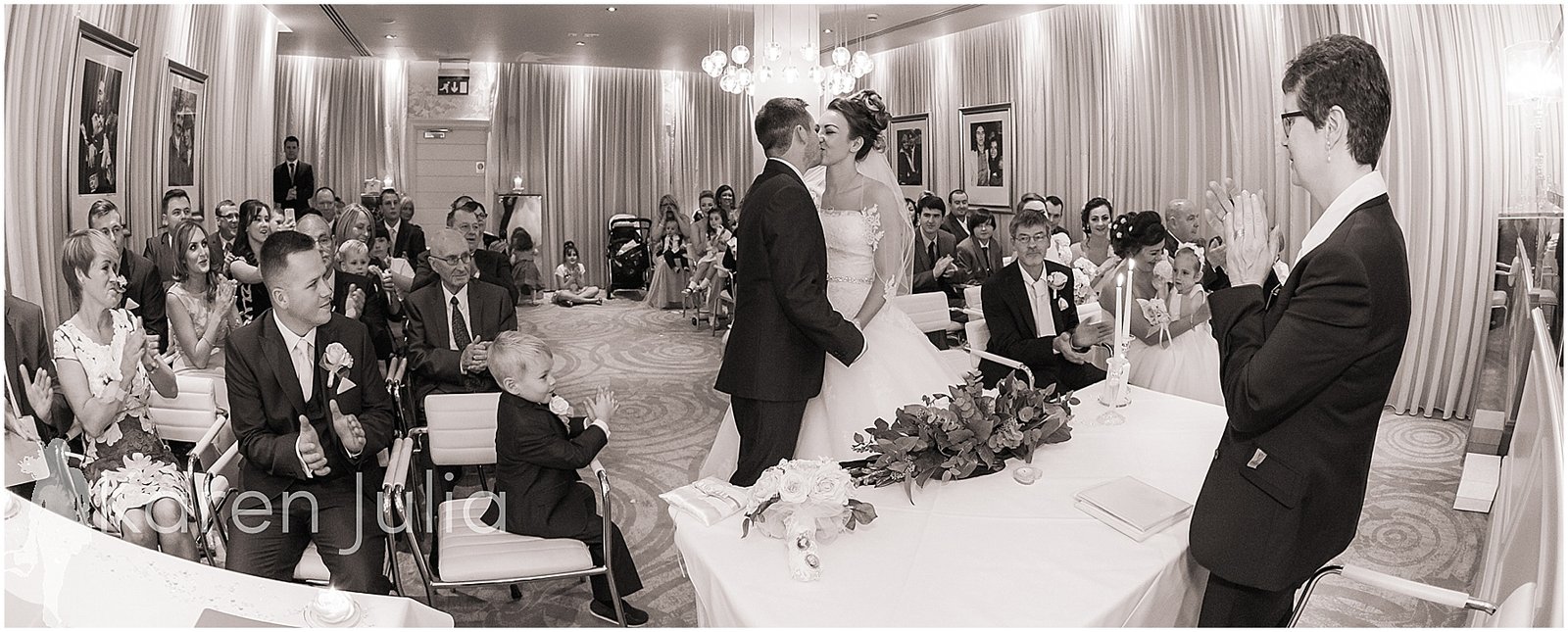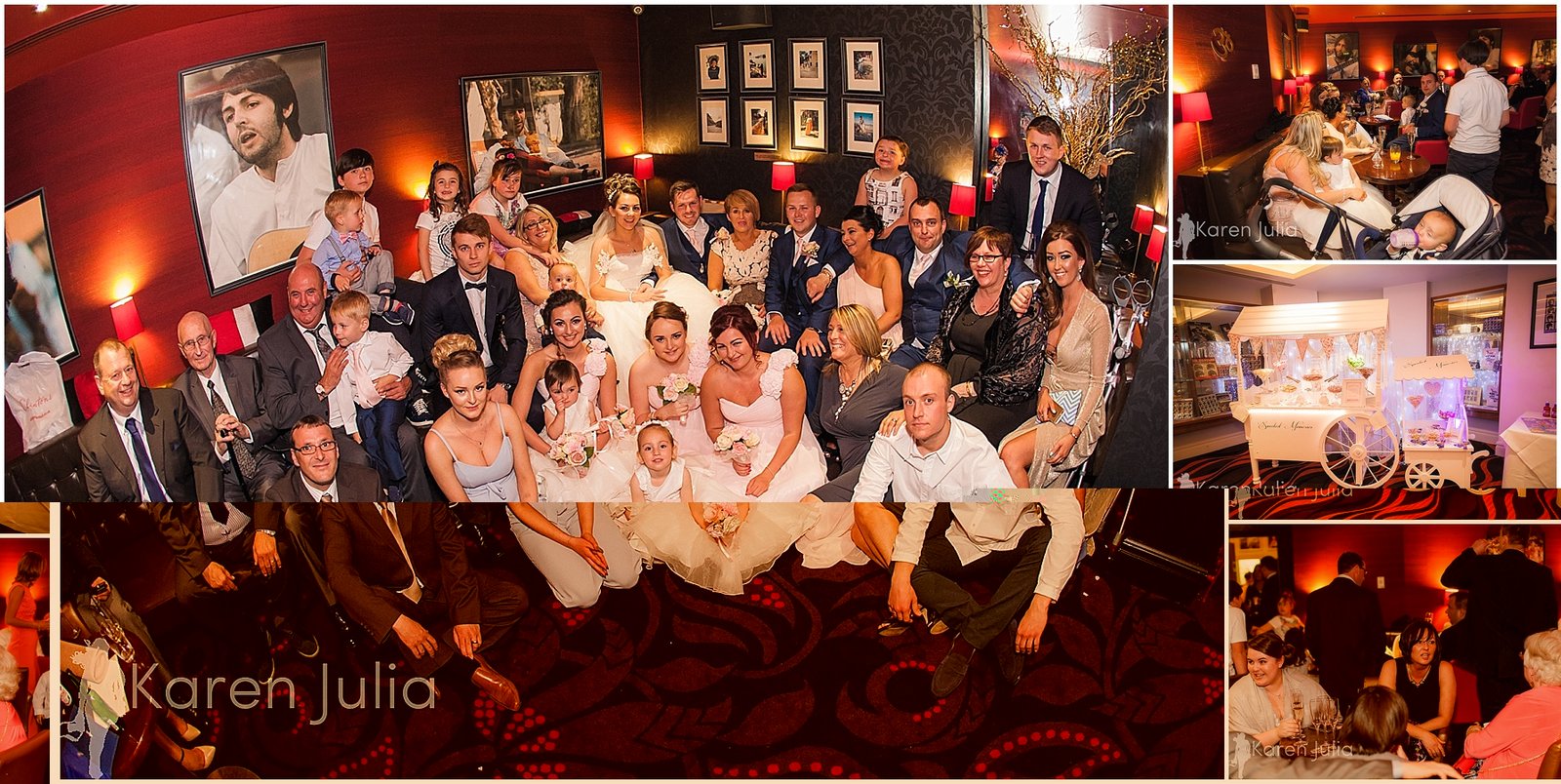 What a gorgeous blue sky! It was so bright & sunny outside, so the couple enjoyed some drinks on the balcony before heading back to their guests.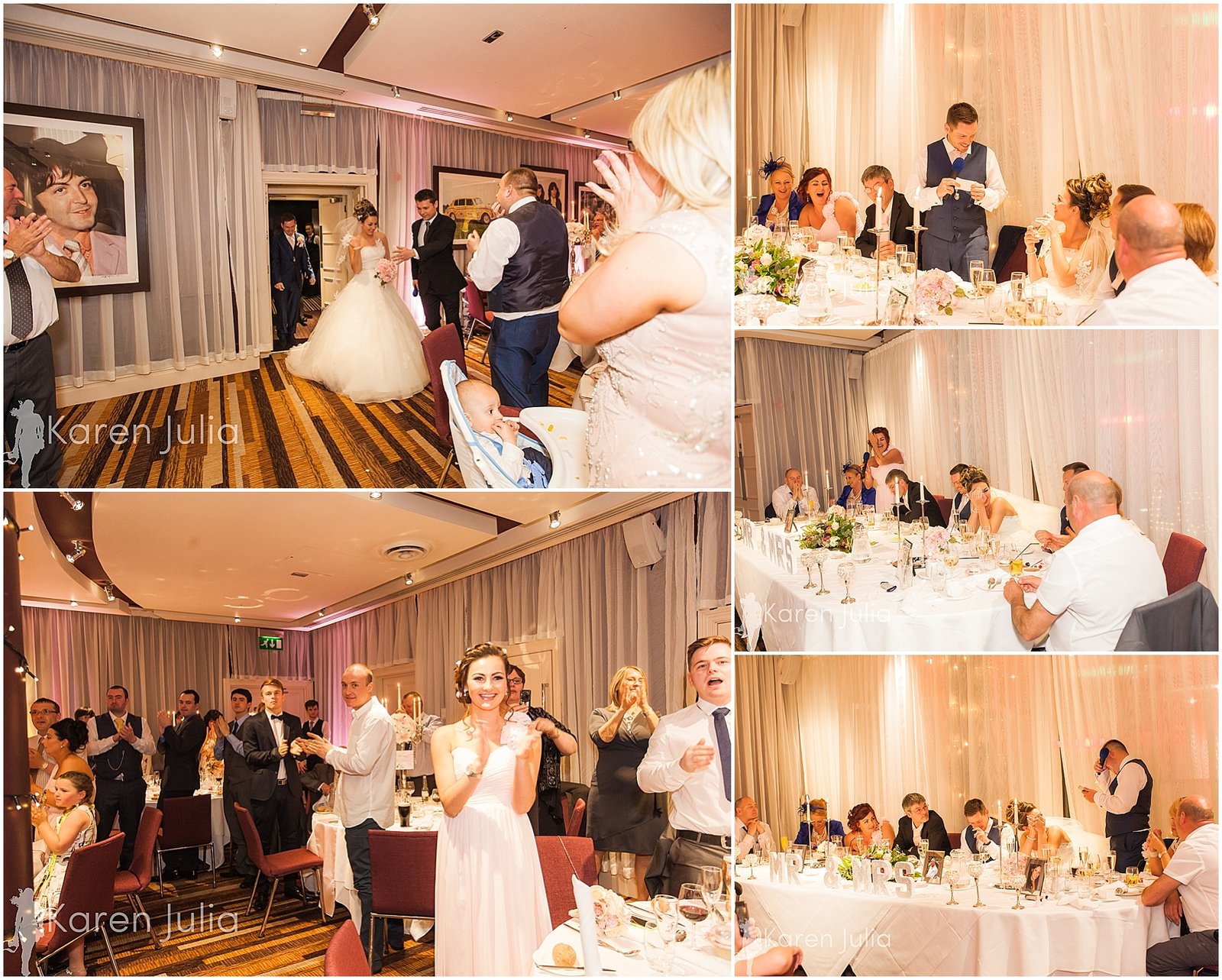 We all jumped in a taxi and nipped round to St Nicholas's church gardens for some photos with the iconic Liver building in the background. These gardens are always beautifully kept, and offer a burst of colour for your wedding couple portraits.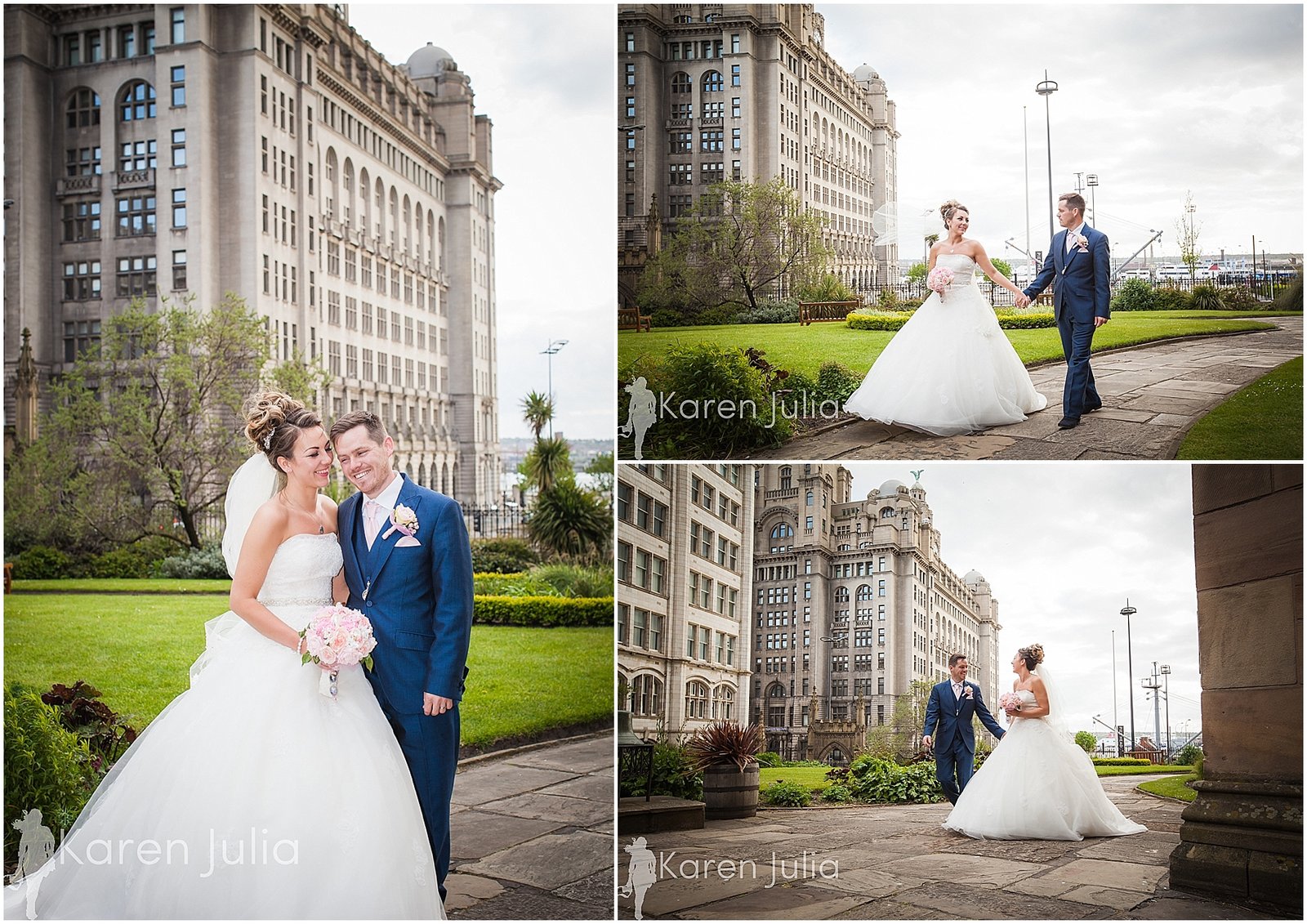 Before returning to the evening reception, we have a few minutes in the infamous Matthew Street where the Cavern club is located to get some couple portraits of bride & groom.