Manchester Northern Quarter Wedding Photography: Chanelle & Ben's alternative wedding at The Place Hotel.
I started the day meeting the girls at The Place Hotel where they were all getting ready. We'd chatted about shooting the dress on the balcony, but it was a bit windy in the morning… so a bridesmaid helped stop the dress blow away!
Manchester Northern Quarter Wedding Photography Gallery: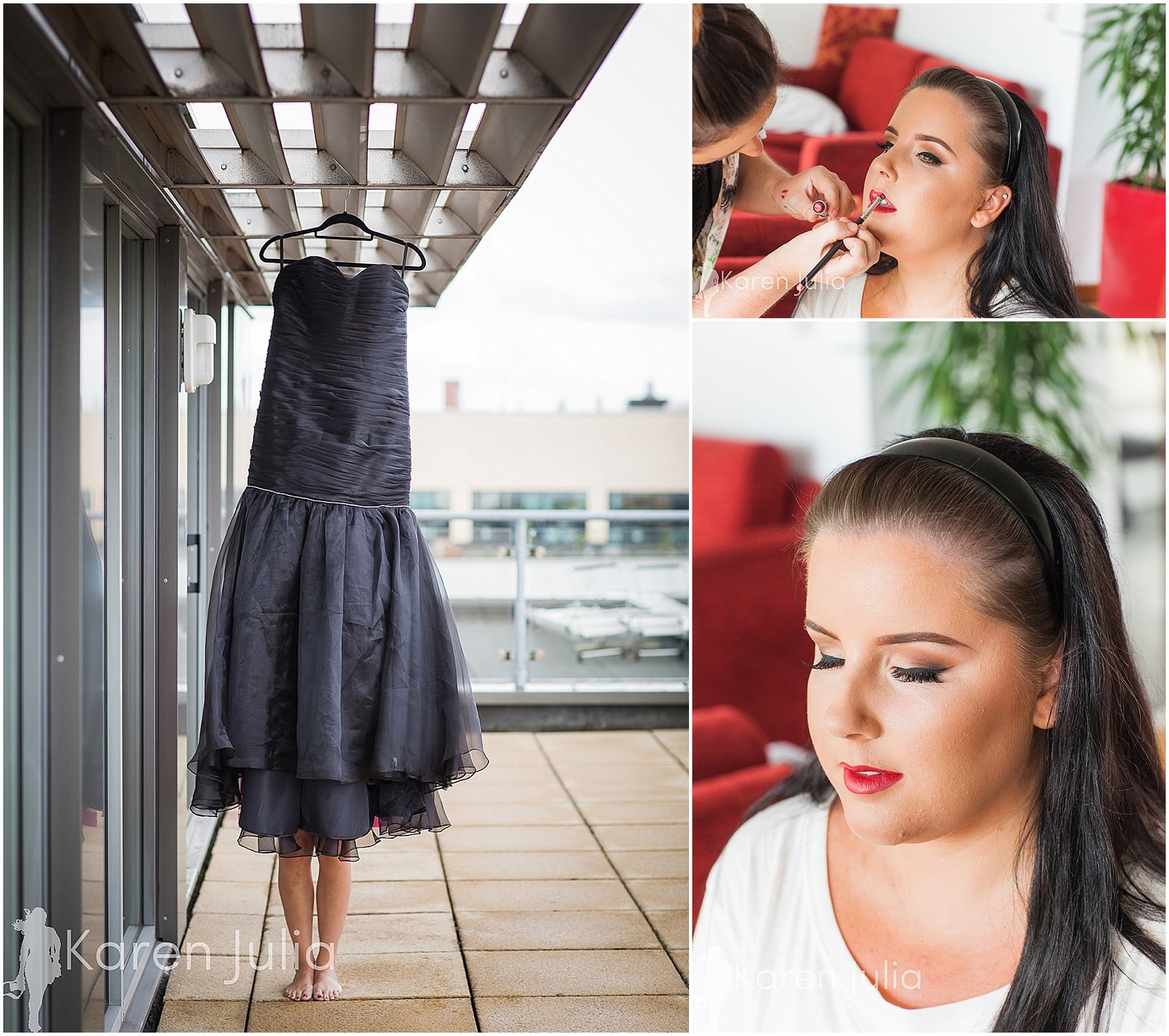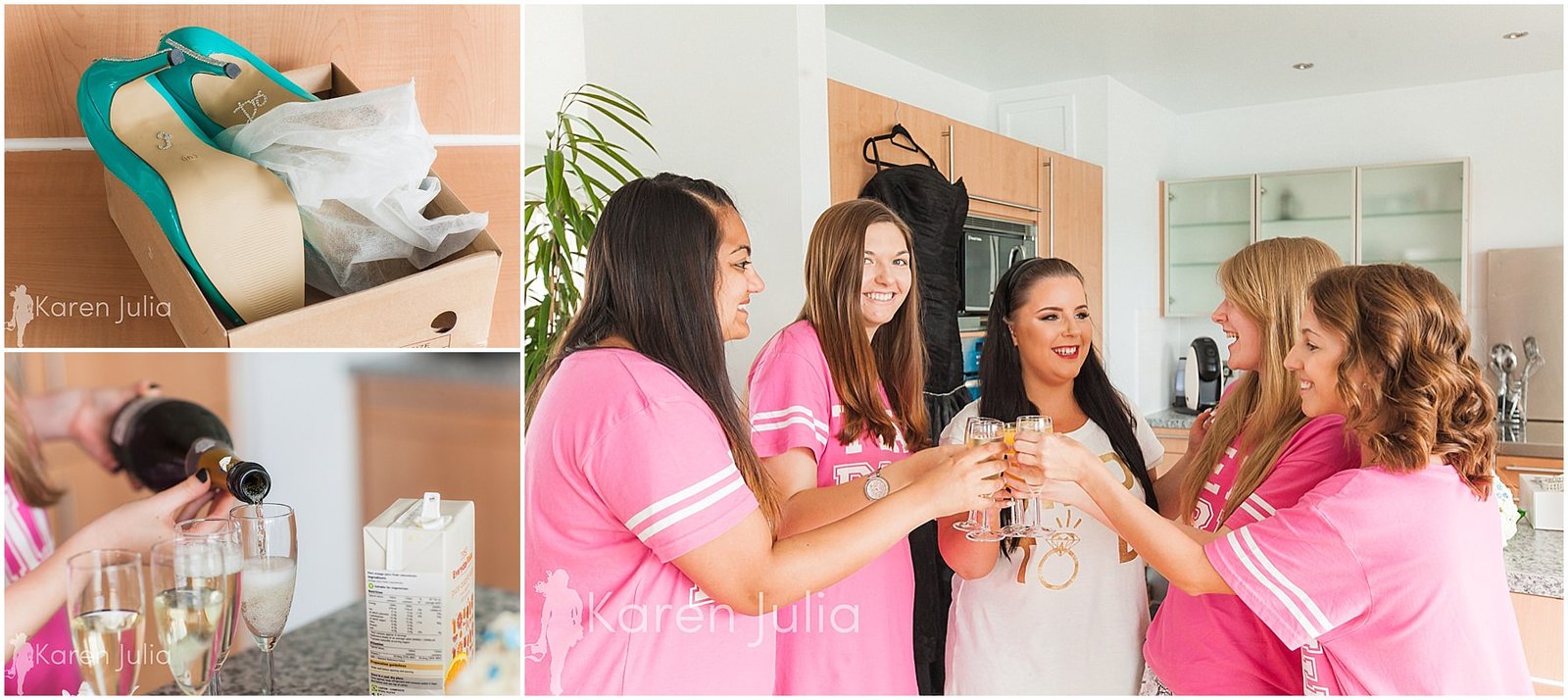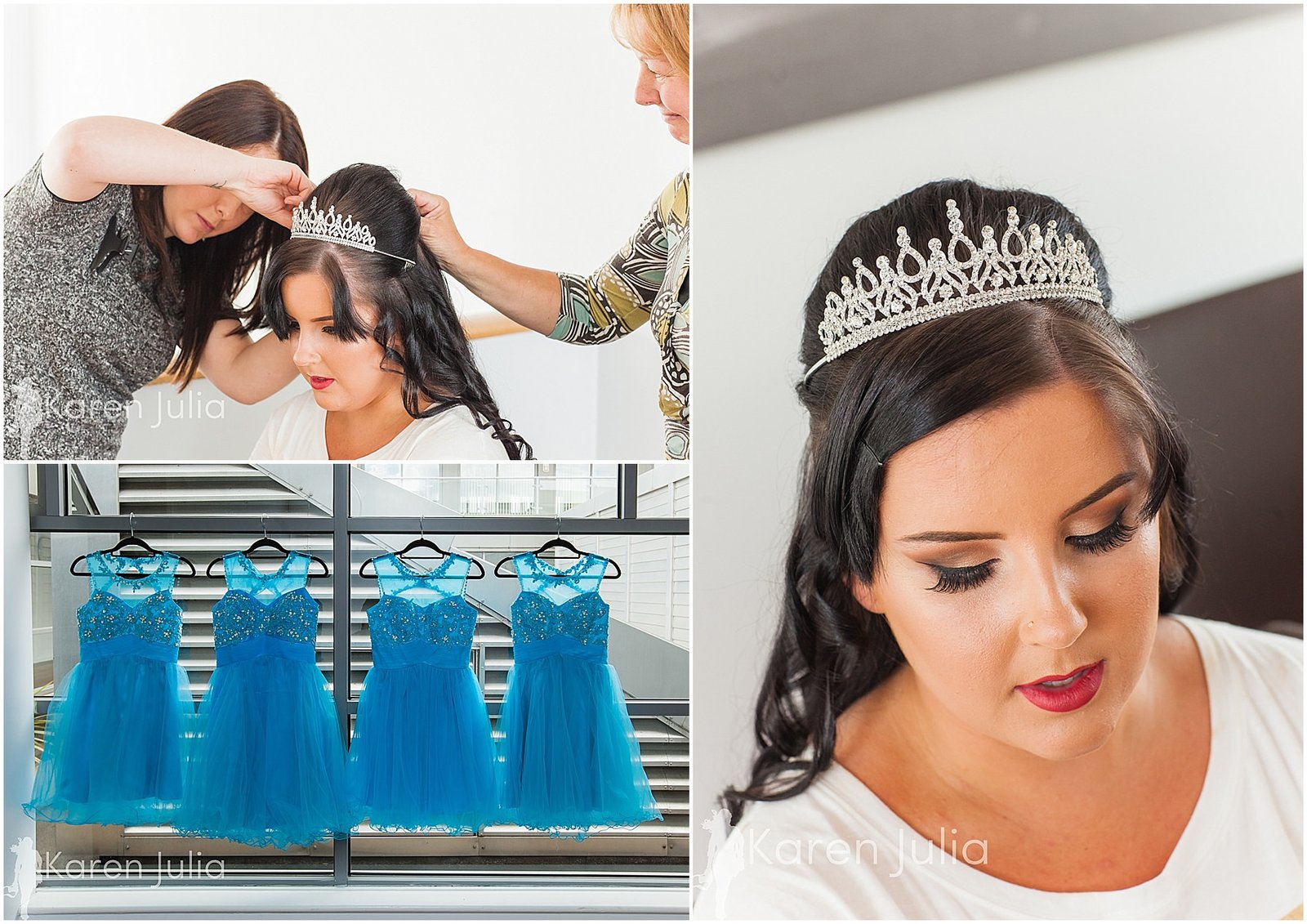 Chanelle made her grand entrance along the red carpet featuring rose petals in the couples colour scheme of black & blue, with Chanelle wearing a stunning black wedding dress with blue layers underneath.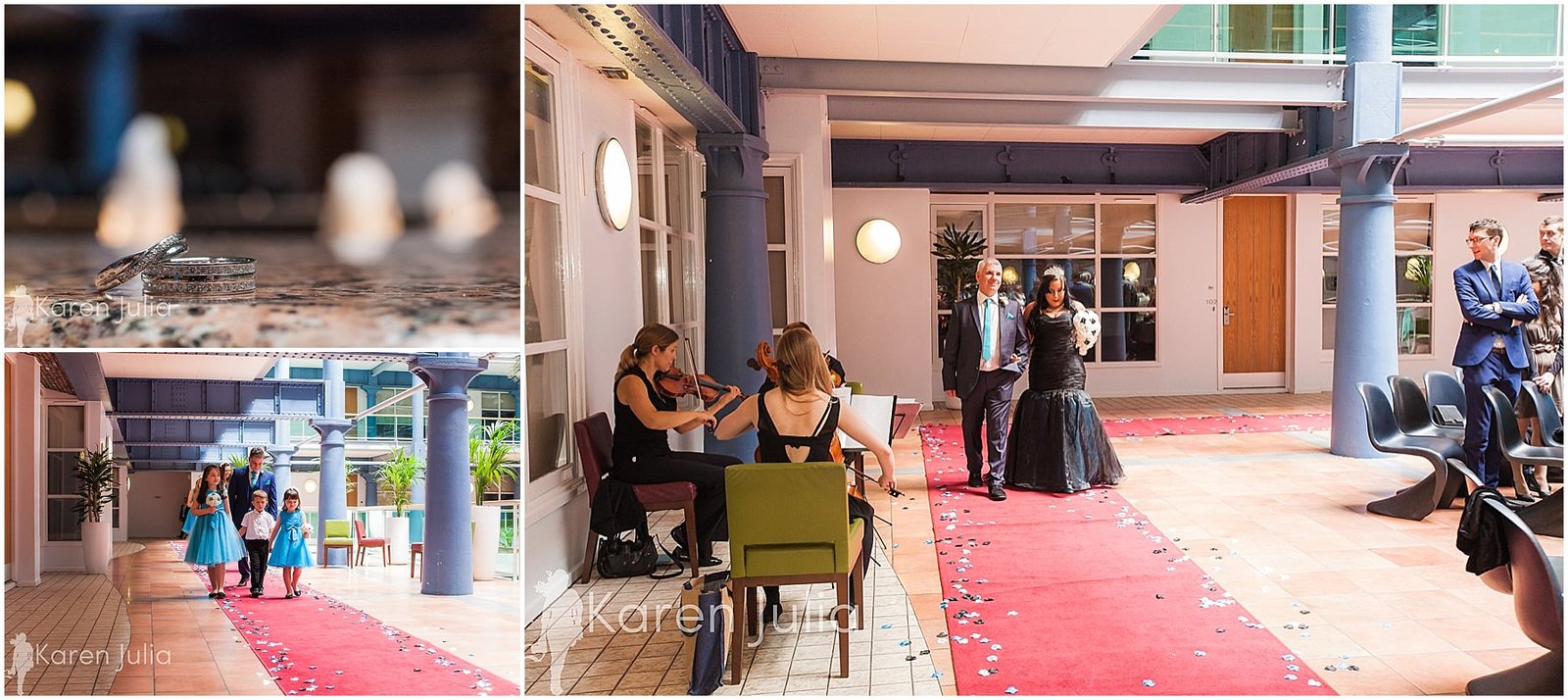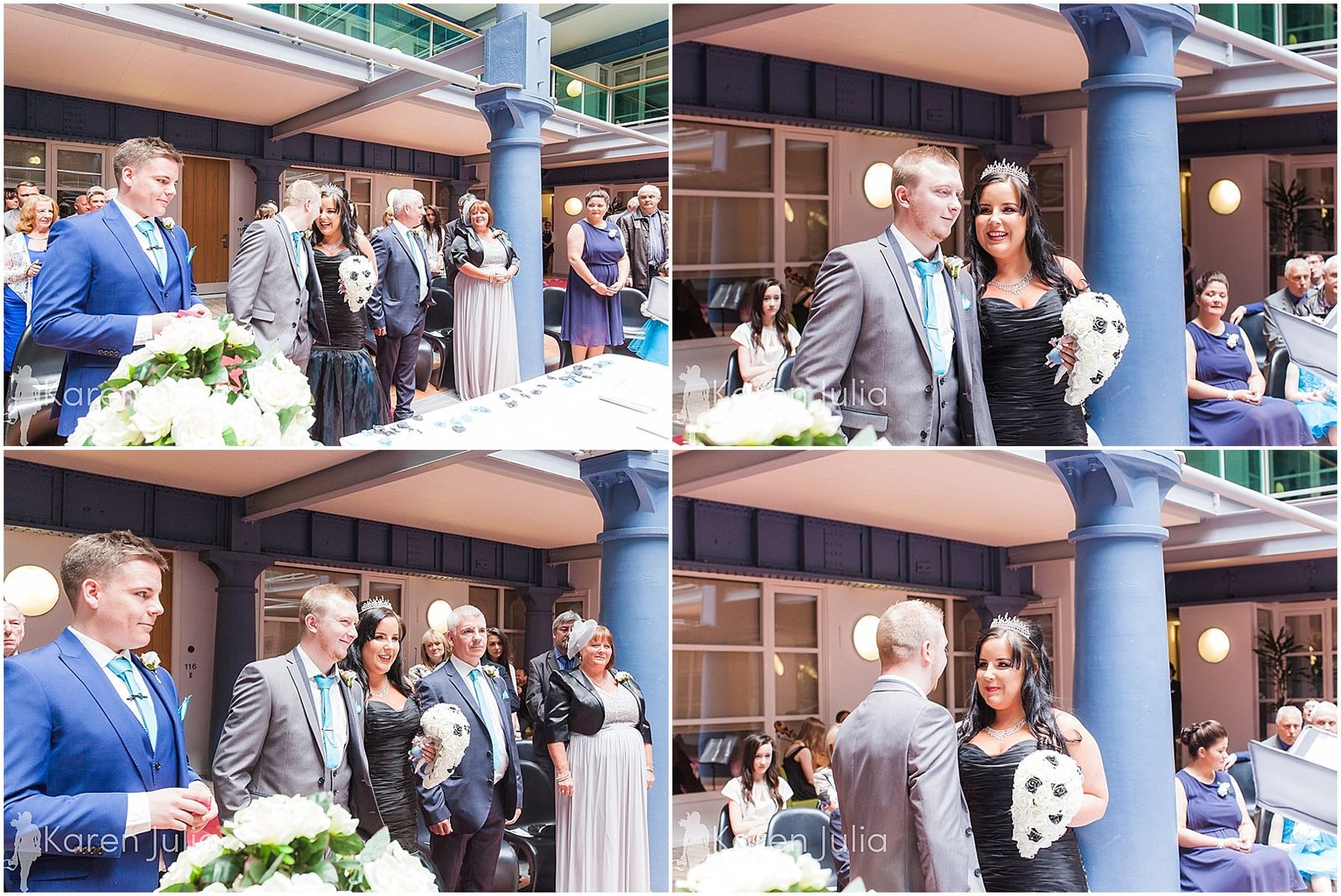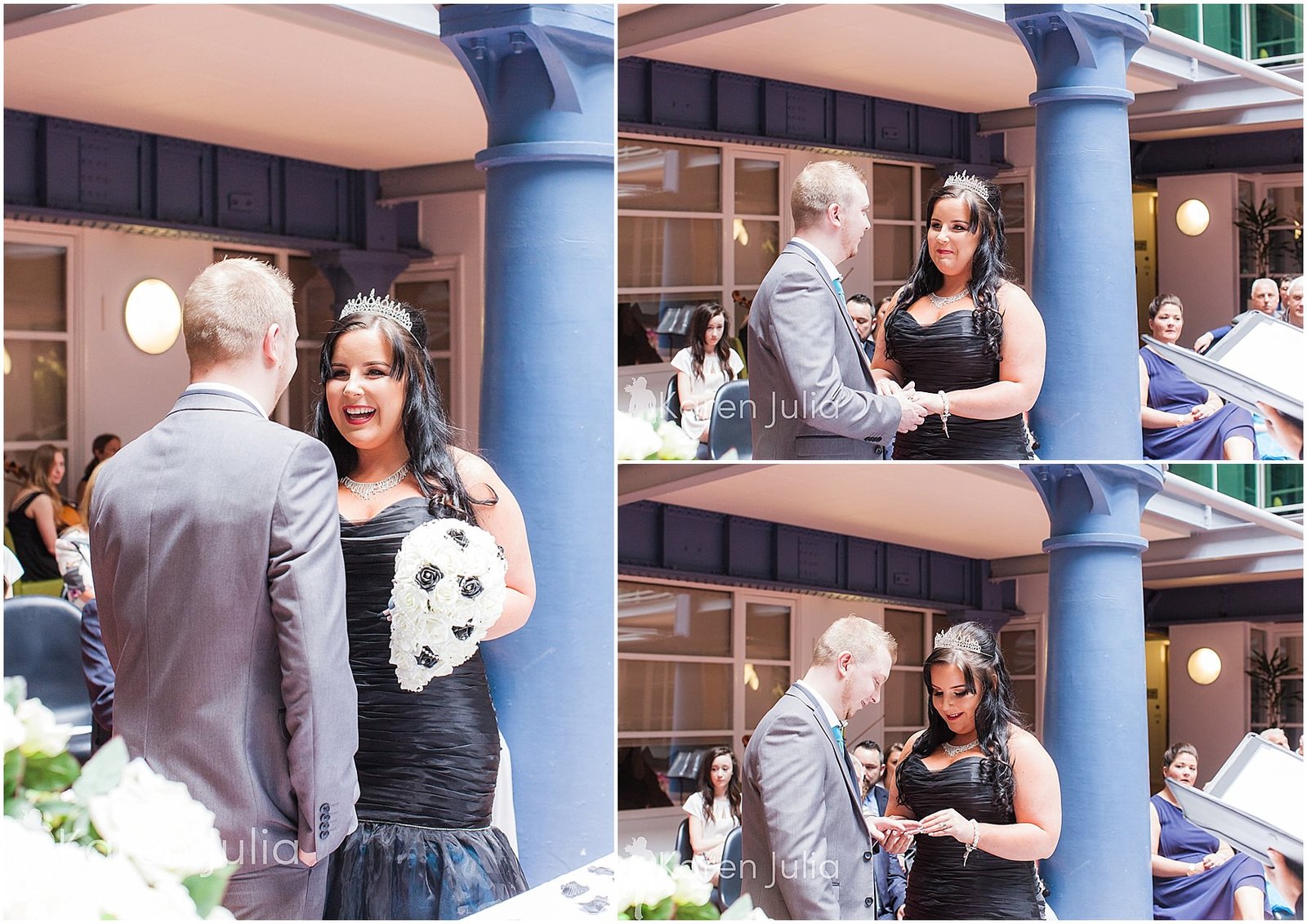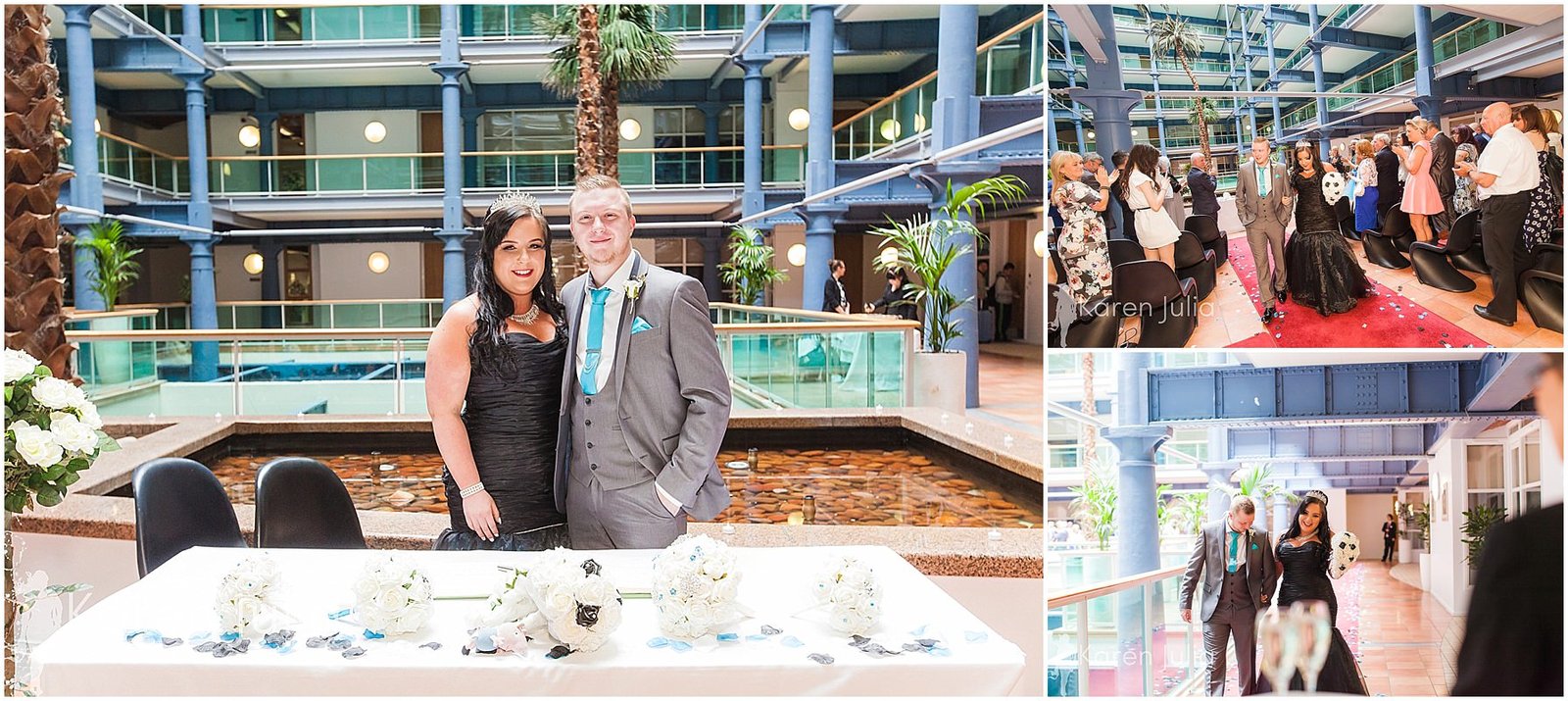 The couple enjoyed a drinks reception with their guests after the ceremony & I got loads of natural documentary coverage whilst they caught up with guests in the atrium.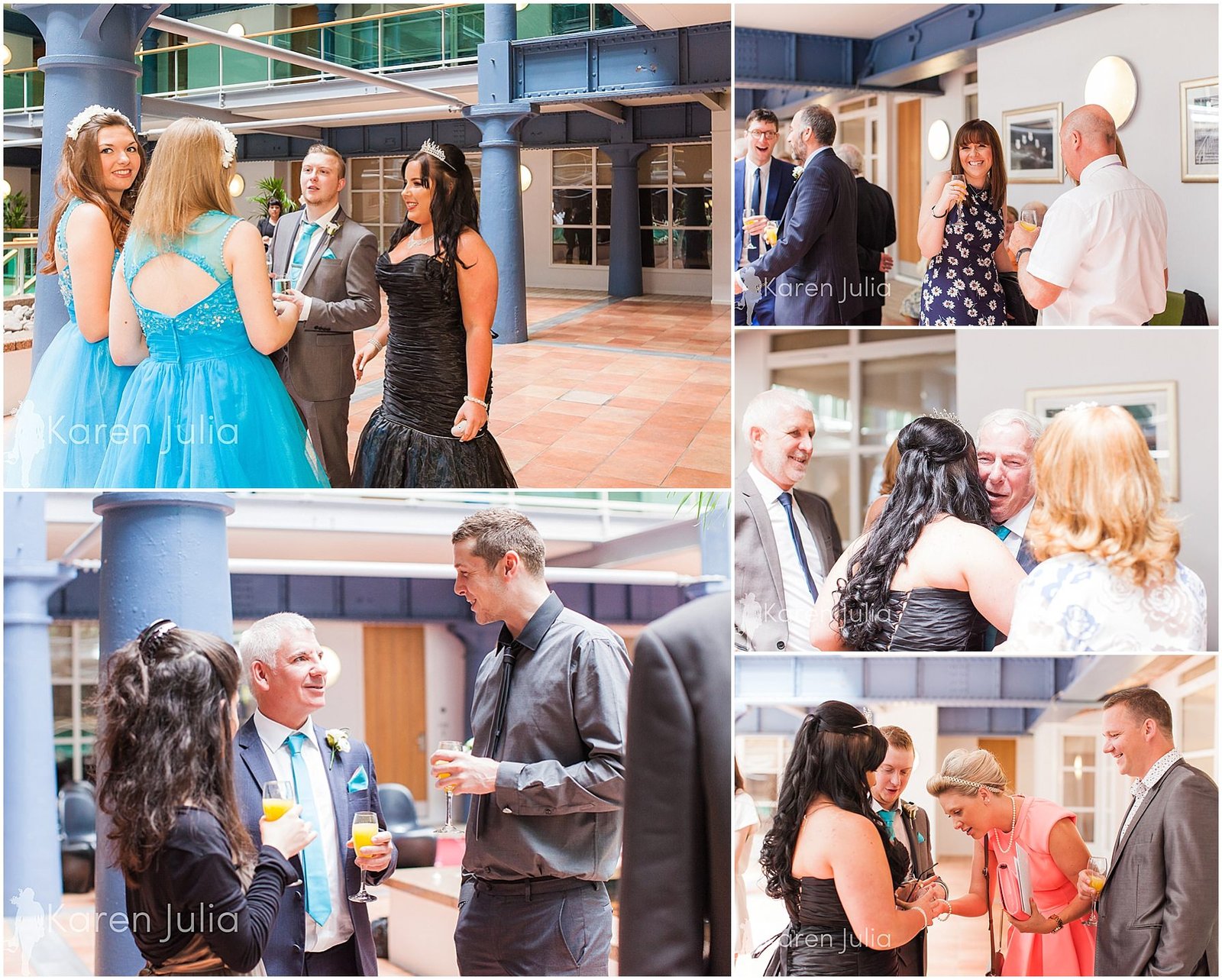 When we had the venue visit, we were chatting ideas about the main group photo & Ben wanted to use the atrium area rather than have all the guys go outside, so I suggested this & the couple loved the idea. Bit of an alternative group photo, I love it though, and it really shows off the features of the venue too.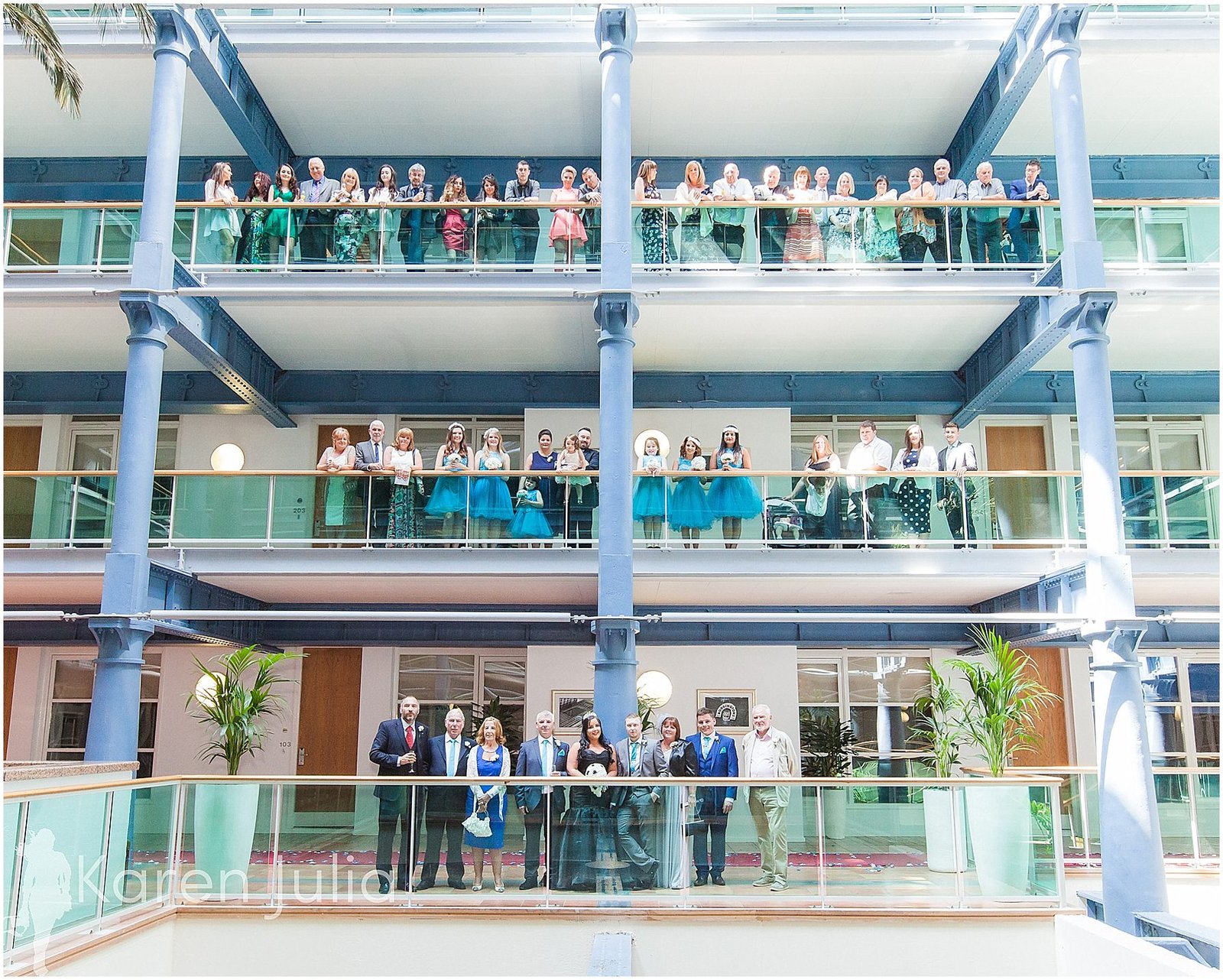 Once the couple had a chance to mingle with guests and spew to everyone and we'd got the main group photo done, we went for a short walk round Manchester's Northern Quarter where Ben & Chanelle had chosen to have their couple photos. We were so lucky with the weather! It was quite overcast in the morning but cleared up to being really bright & sunny so was perfect for portraits.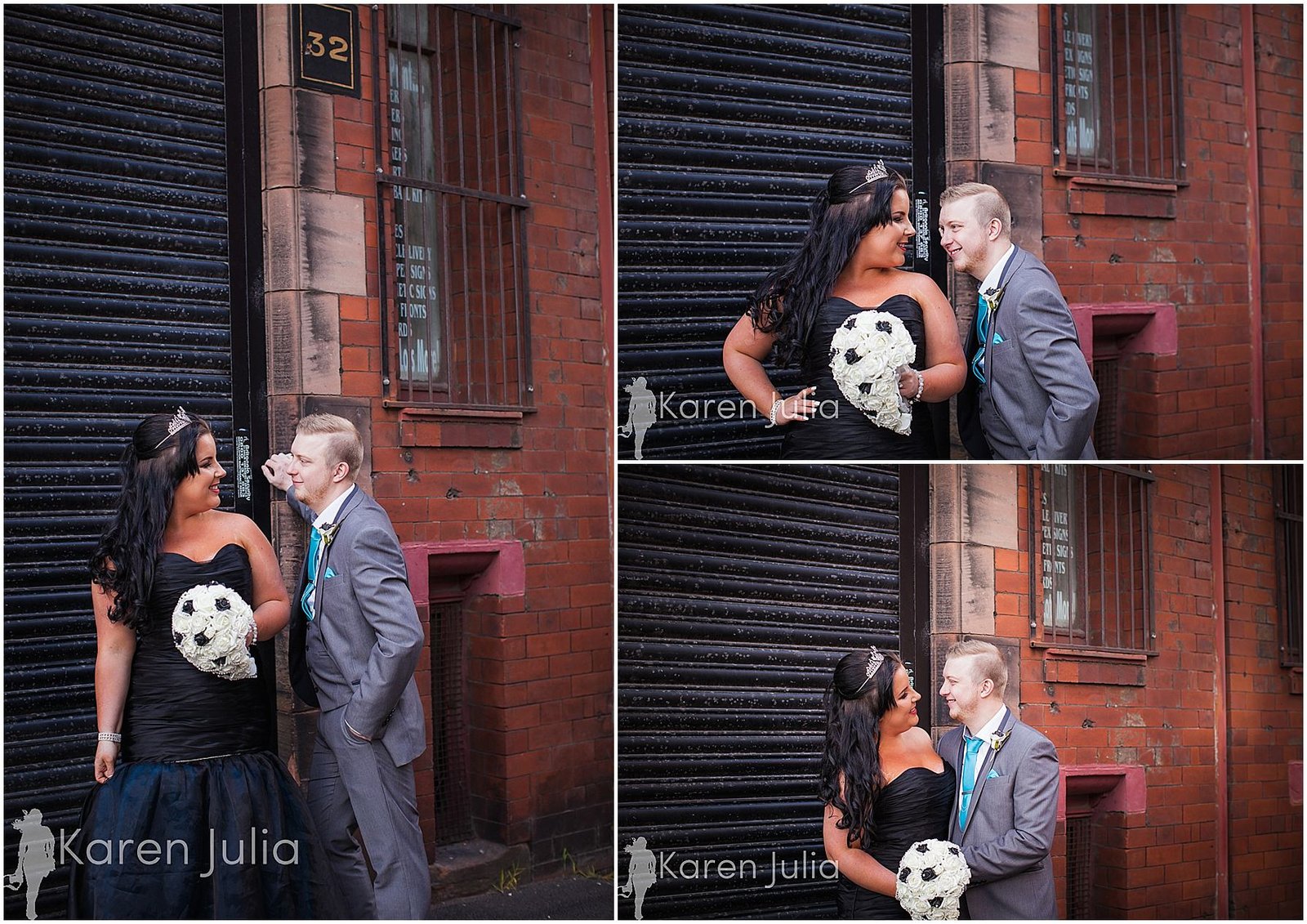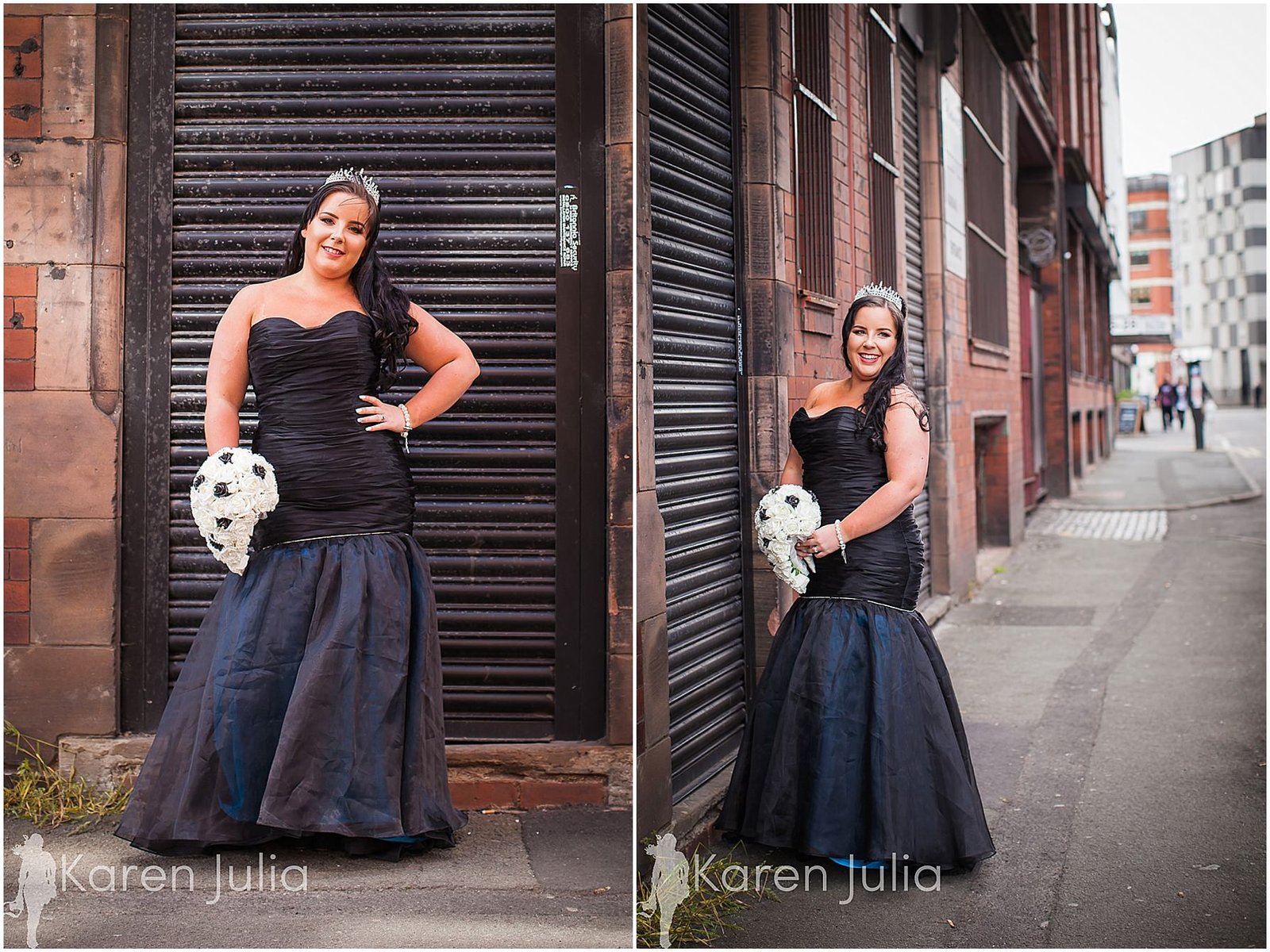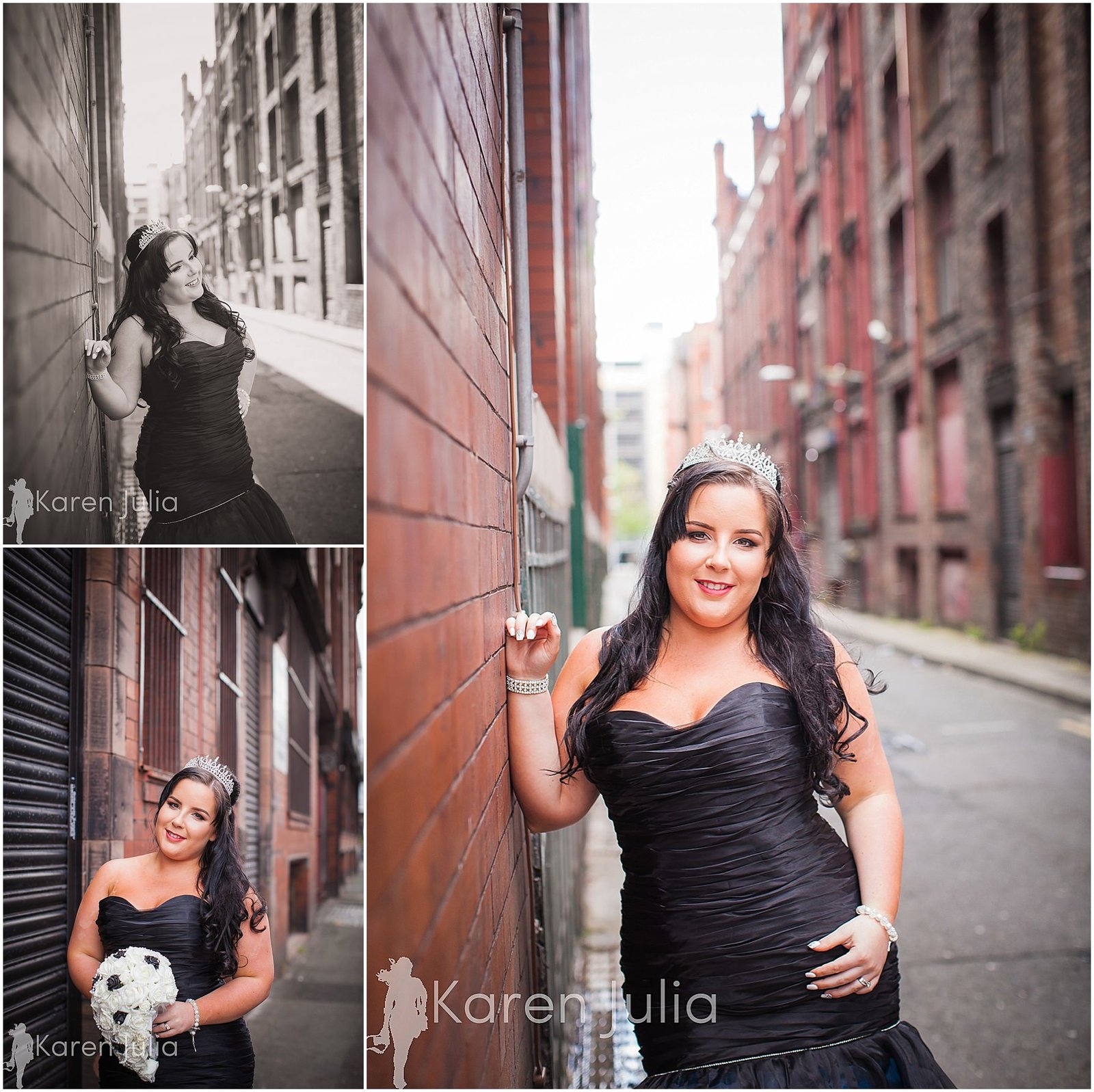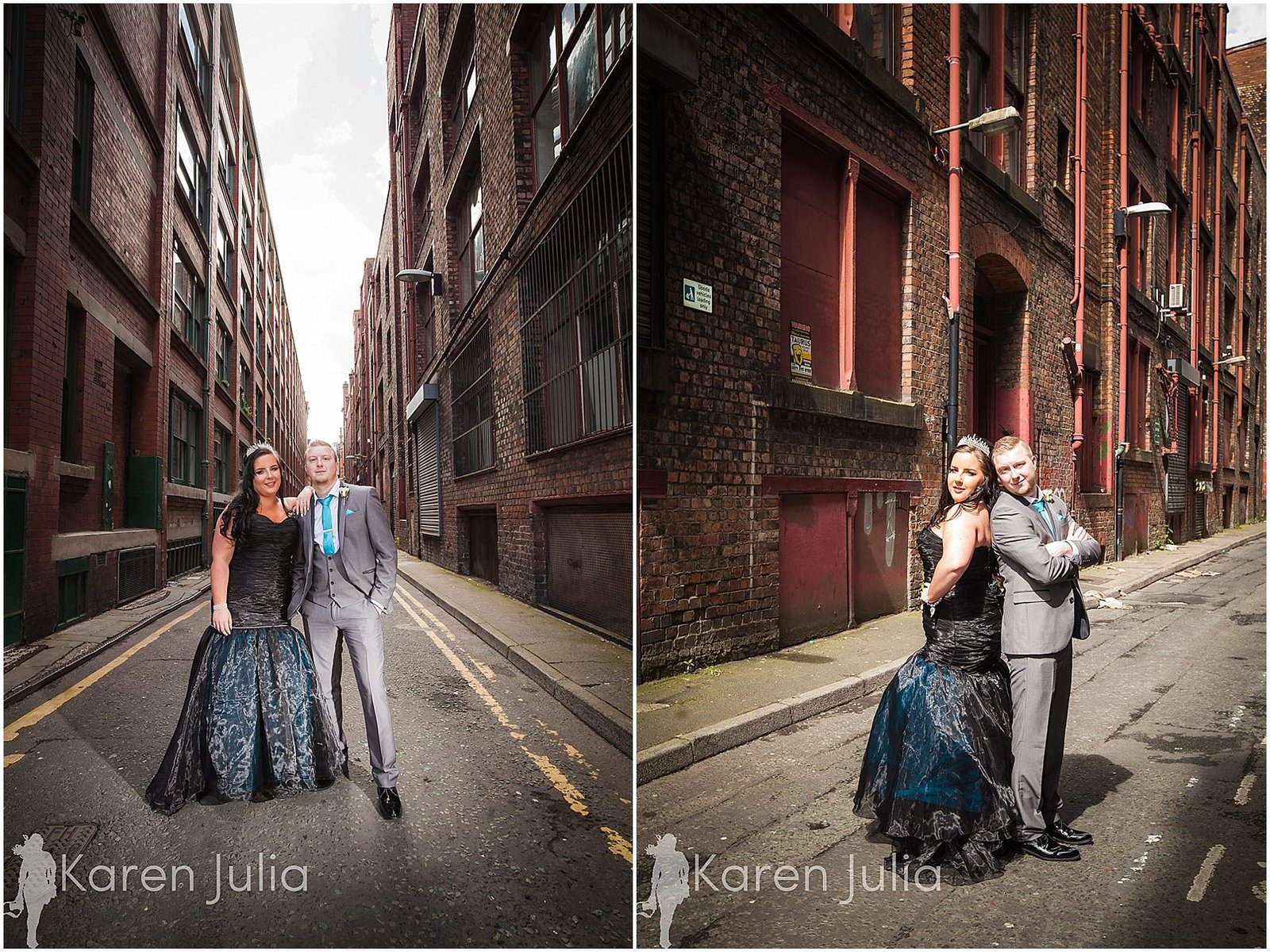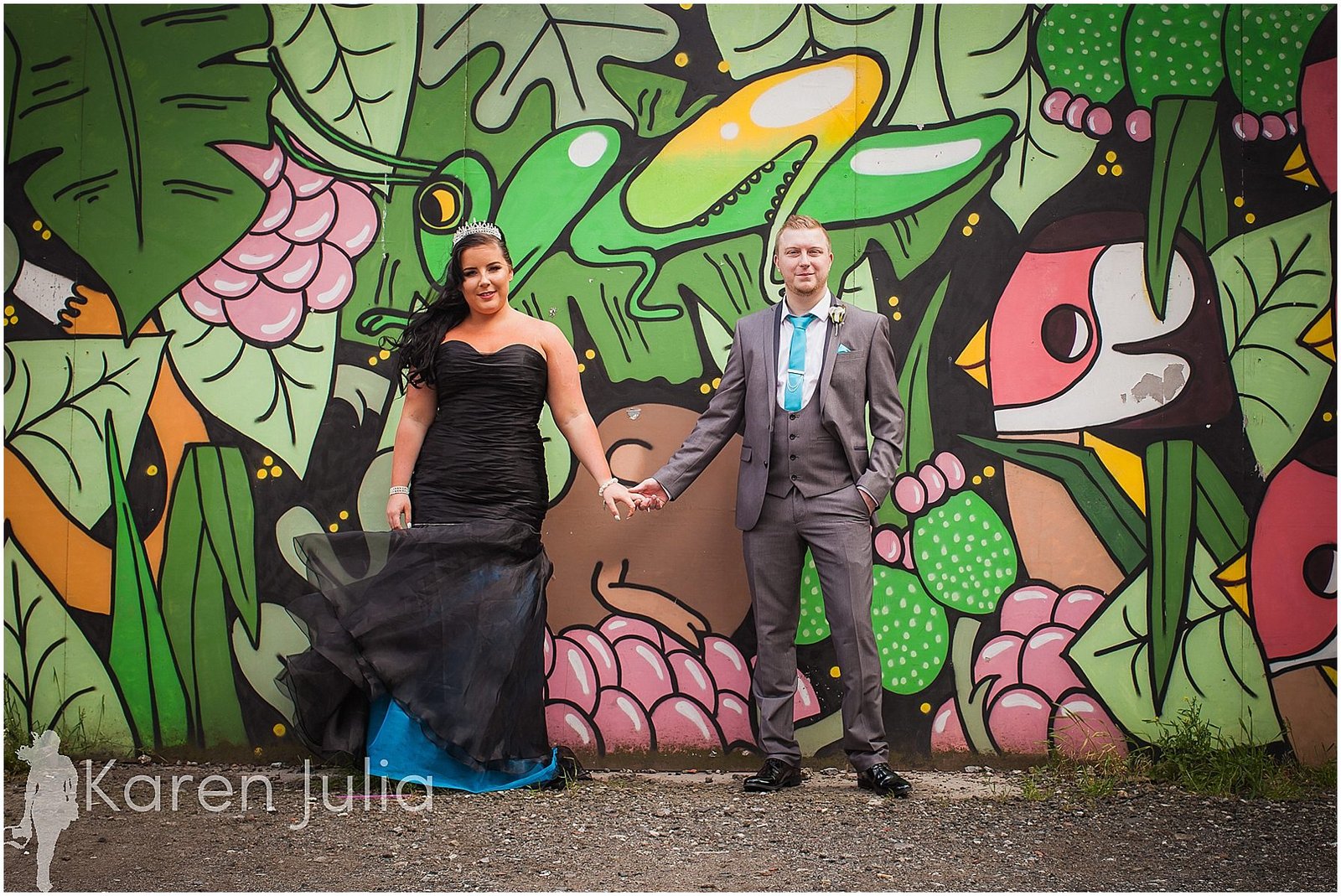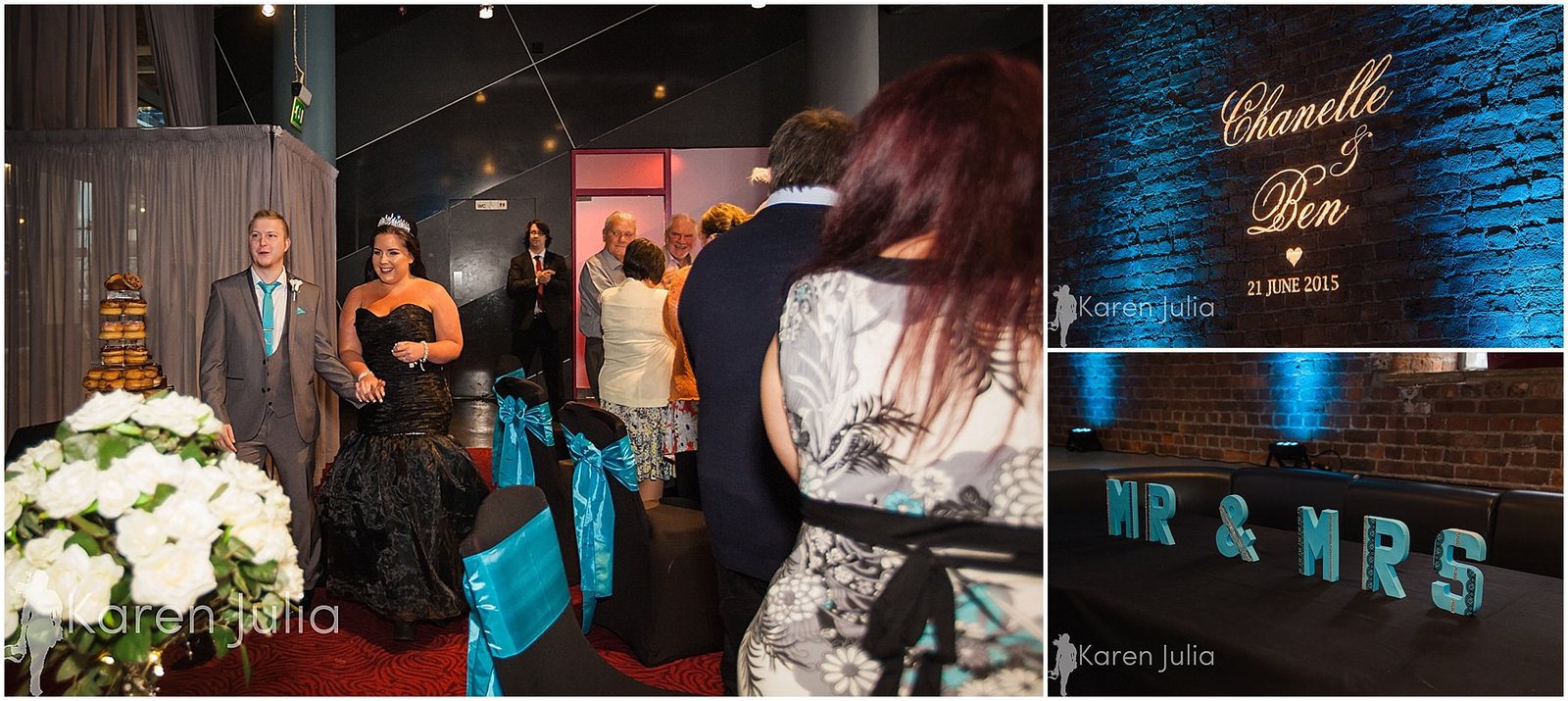 The couple featured a couple of the engagement shoot photos on their guest book.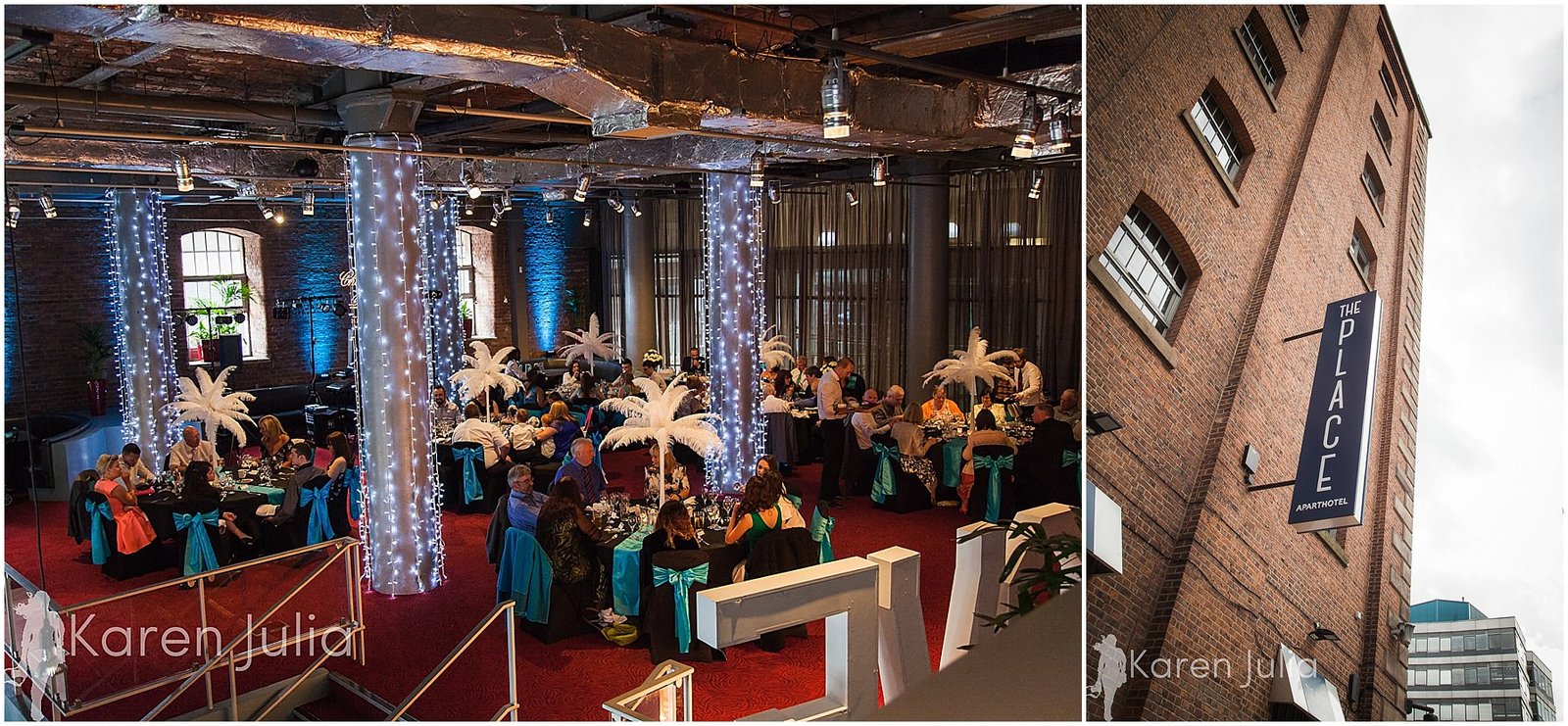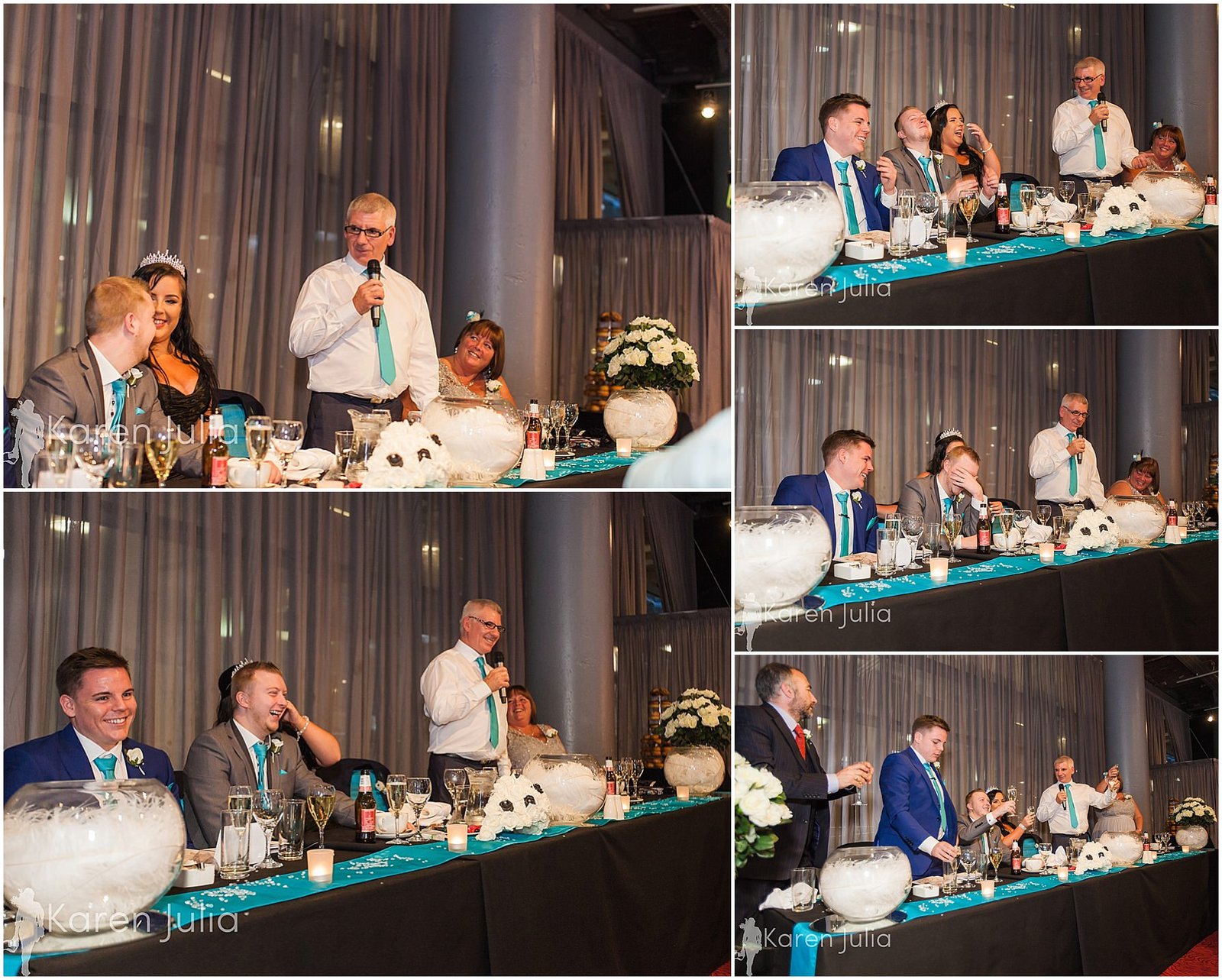 For the bridesmaids photos, we headed outside using the Place Hotel as a backdrop.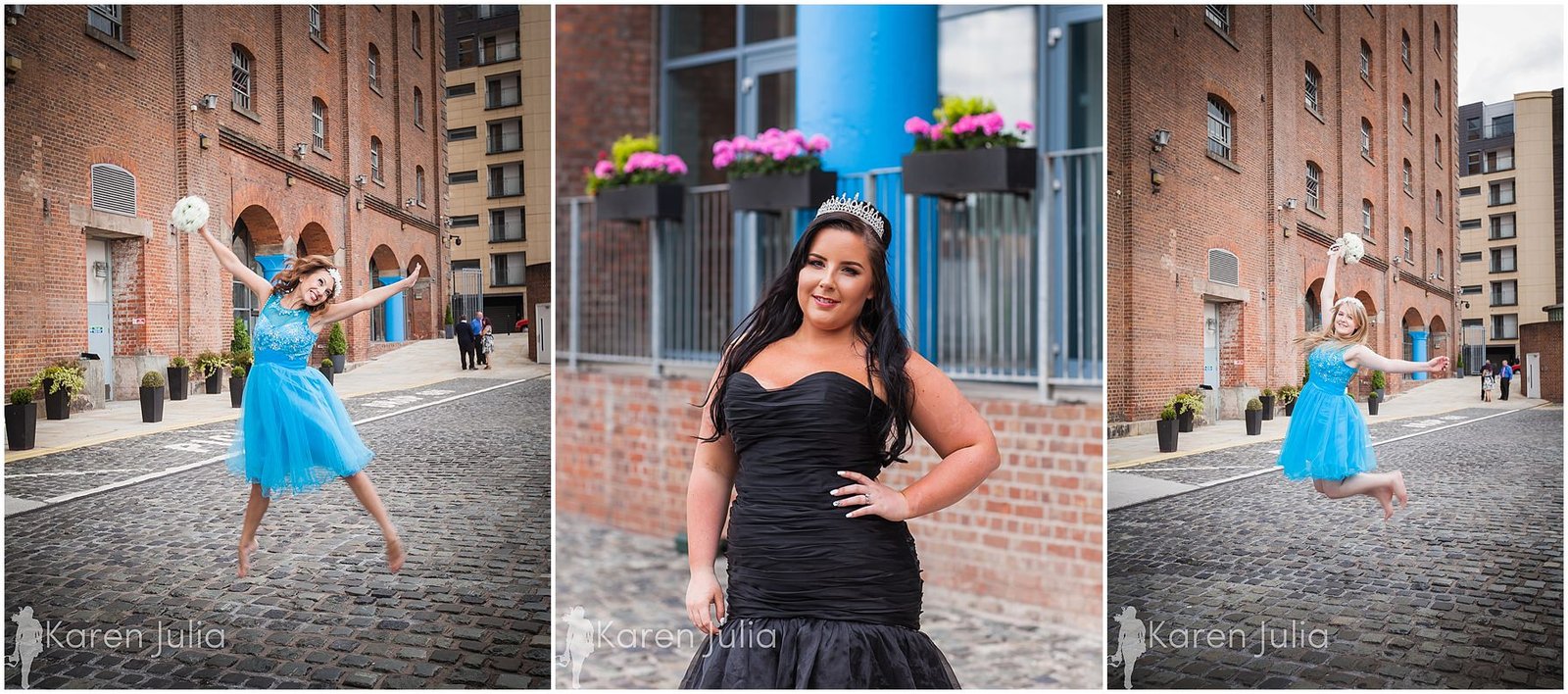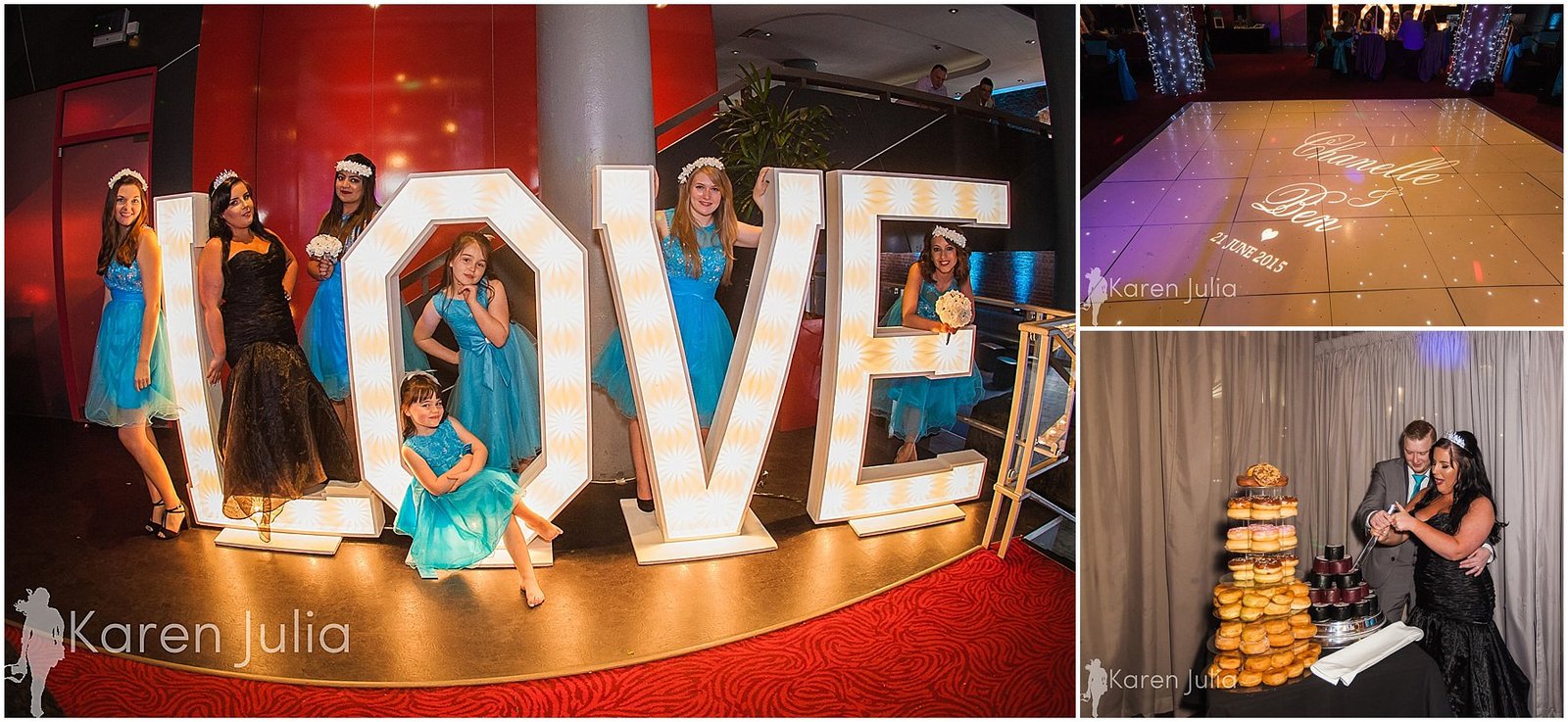 The couple opted for dramatic blue lighting during the evening reception & we got a quick portrait right at the end of the evening before I left them partying.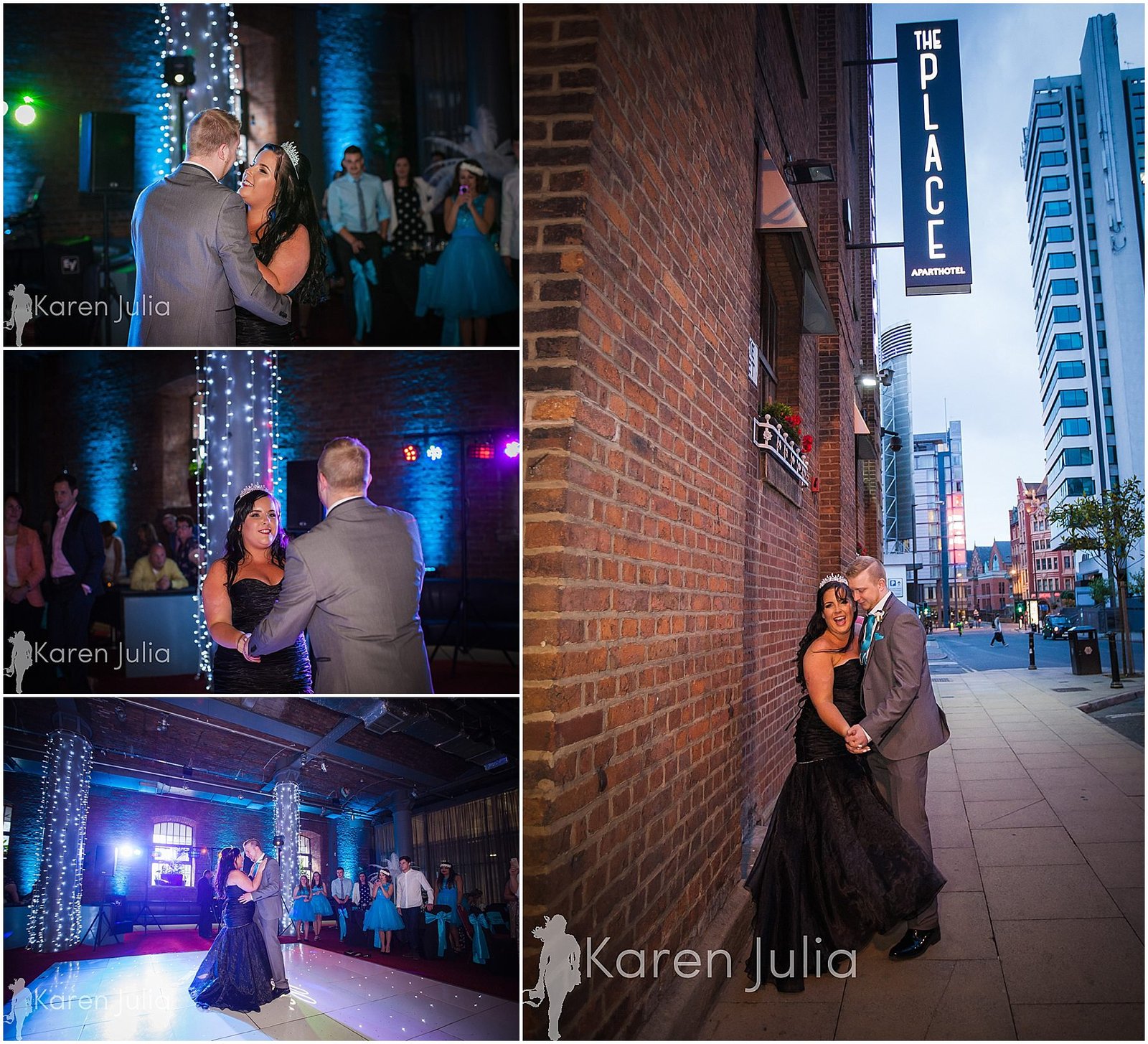 Manchester Northern Quarter Wedding Photography Slideshow video: