I met with Cat & Andrew at the (now closed) Belle Epoque back in January for their engagement shoot, and it was during this meeting they told me they'd found out that the Knutsford Royal May Day fayre would be on and all the streets would be closed. I remember thinking that wouldn't necessarily be a bad thing, as although logistics would be tricky, King Street outside the Belle Epoque is really busy, so it would be nice to get it not only empty of cars but kitted out with bunting as well!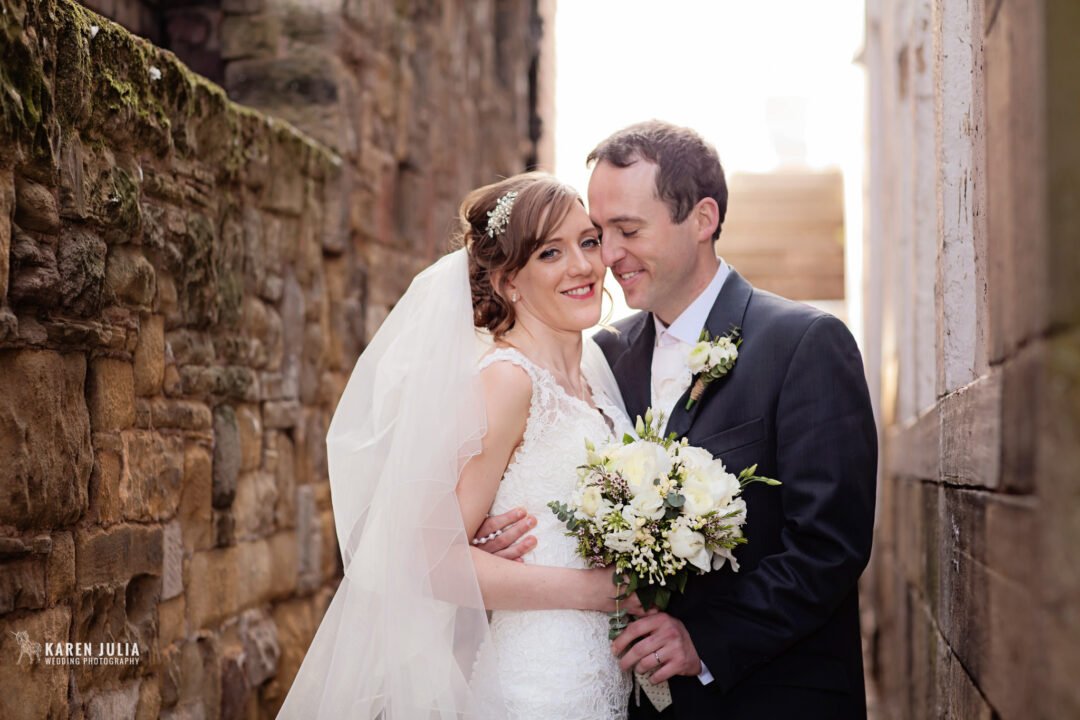 On the day, I met Cat at Cottons Hotel where she was getting ready with the girls. Make-up was by Jodie A Smith, I love working with her, her work is always perfect!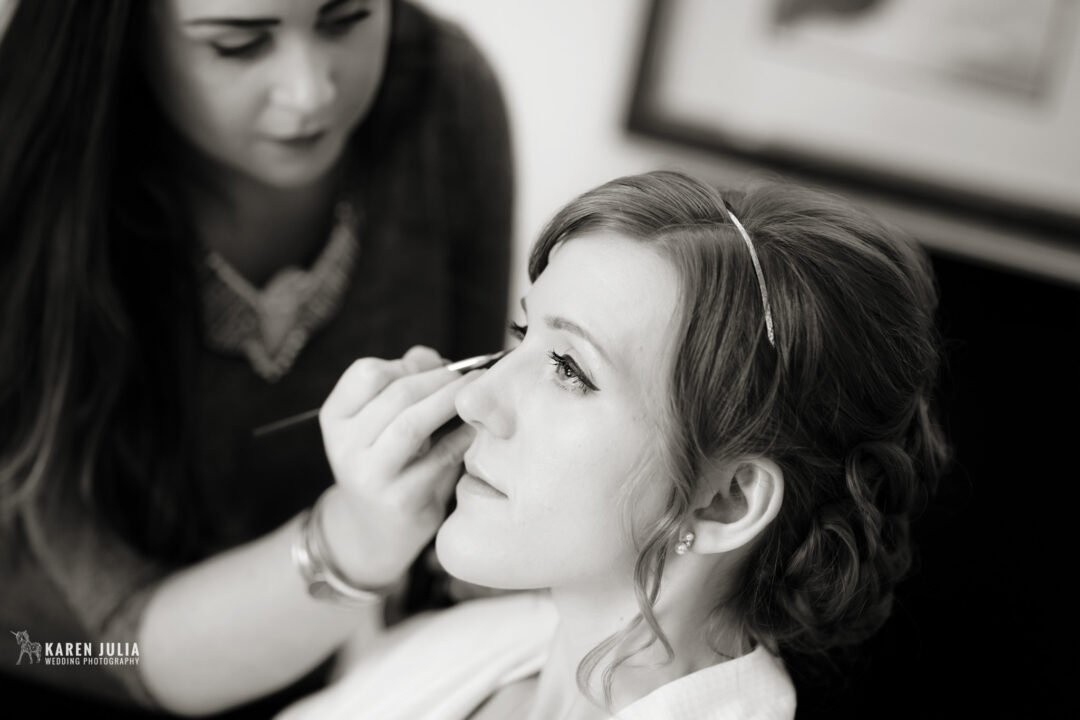 Outside there were shire horses in preparation for the parade, so I got a few shots of them when I was getting pictures of the flowers on the lawn.
Church Wedding Ceremony
Cat and Andrew were having their marriage ceremony at St Catherine's Church in Didsbury, so the plan was I'd leave my car at Cottons, travel to the Church with the guys & then get lots of reportage/documentary coverage of guests arriving.
Cat and Andrew had arranged for a traditional red bus to take guests from the hotel to the Church, making a stop in Manchester on the way.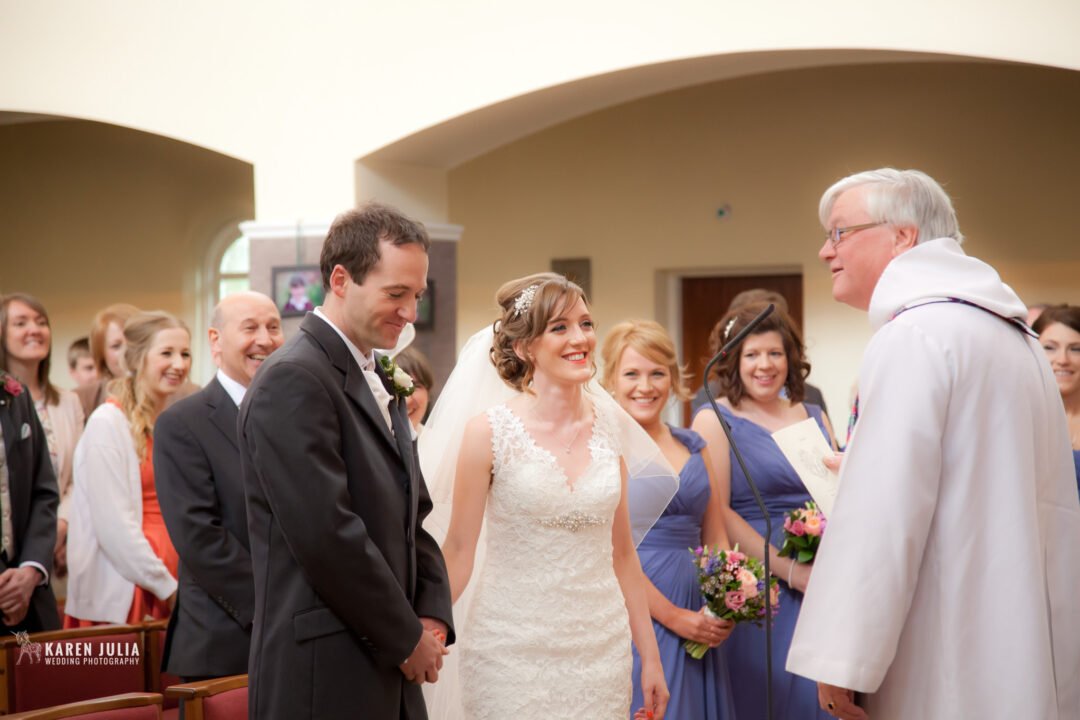 After the wedding ceremony, the guests and I all got on the bus and followed Cat and Andrew in the wedding car.
May Day Wedding Reception
On arriving at Knutsford, the police, unfortunately, wouldn't let the bus through in to the Town Centre as there had been some sort of incident requiring an ambulance, so the roads were being held closed a little longer, so we waiting a good 30 minutes to get through. The downside of this was that we had planned to spend that time getting some gorgeous portraits of Cat and Andrew whilst the roads were closed, but alas it was not to be. They did get a picture with a friendly copper though! 🙂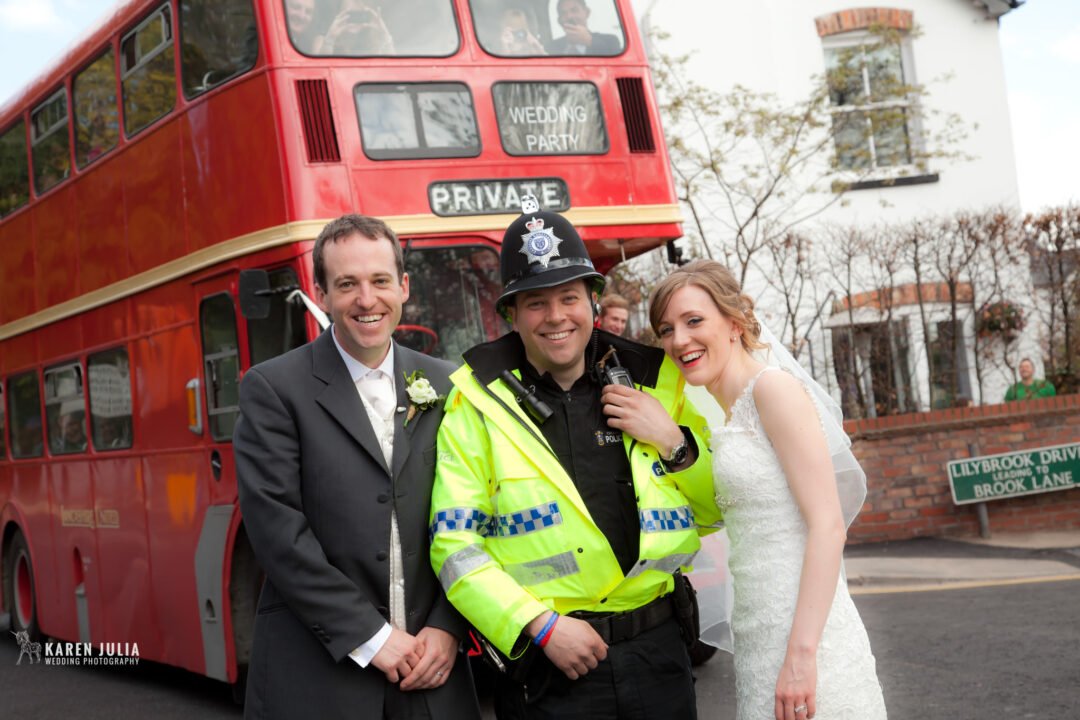 When we arrived at the Belle Epoque and the couple had a chance to enjoy the drink reception and catch up with guests we nipped outside for their portraits and the light was fantastic. With some careful angles I just cropped the cars out.
The bride and groom then enjoyed a drinks reception in the sun with their close friends and family.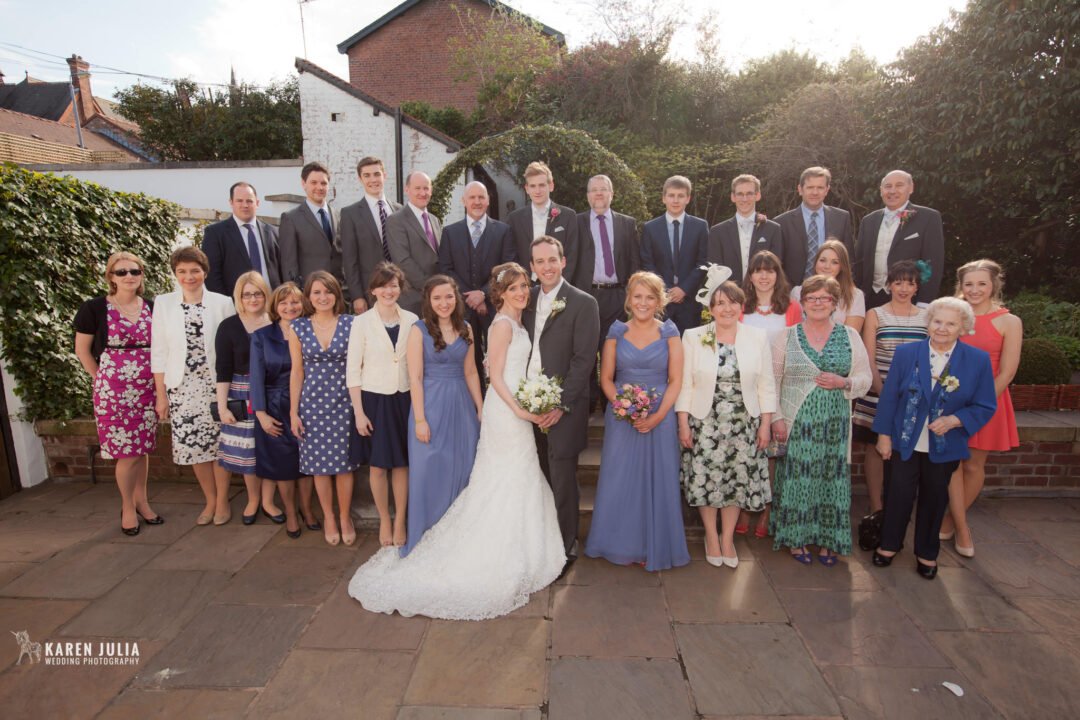 Oh, and Cat & Andy's amazing cake buffet was by Laura at airy fairy cupcakes, and looked truly divine. There were cupcakes for guests before the meal too, and they went down a storm. The guests were all commenting on how gorgeous they were!
It was a fantastic day, thank you to Cat and Andrew for booking me! 🙂