King Street Townhouse Weddings
As you begin planning your dream wedding, finding that perfect location should be high on your to-do list. If you're looking for a unique, historic yet modern venue with luxurious vibes, you need to check out King Street Townhouse.
From the outside, King Street Townhouse certainly doesn't lack curb appeal. It's a gorgeous 1872 Italian Renaissance building that's been updated to a more modern standard, yet still maintains it's lovely historical features.
The moment you lay eyes on this property, you can simply feel the class and magic. It's extremely versatile, leaving you with the option to create any wedding vibe you want. Whether you want an intimate gathering or an extravagant party, the King Street Townhouse will certainly deliver.
I'm a professional wedding photographer previously based in Manchester city centre (now living in Glasgow), and I love shooting weddings at this stunning boutique venue. I've included some photos from recent weddings on this page, along with answers to questions you may have about locations for couple portraits and group photos. I've also included suggestions of where to park.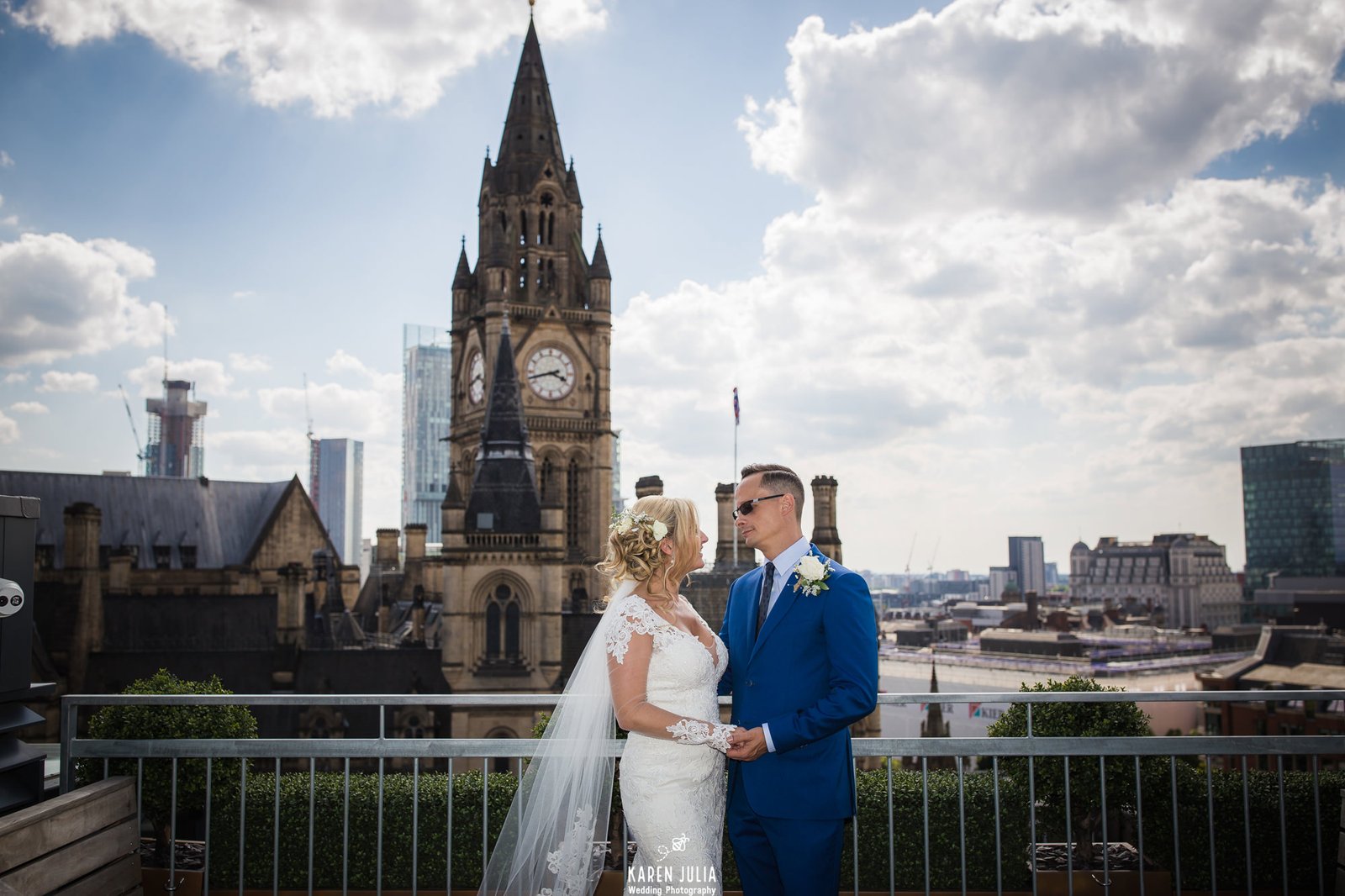 Wondering Where to Have Couple Portraits?
King Street Townhouse Hotel is surrounded by some beautiful buildings and fairly quiet streets. It's not a busy part of the city, so that makes it a little easier to have some natural, unposed couple portraits on your wedding day.
The venue is really beautiful inside, so if the weather isn't great, there are plenty of spaces for intimate portraits in the luxury interior. Whilst shooting a wedding there earlier this year, we were waiting for access to the roof terrace and I got a quick portrait of bride and groom whilst shooting through the ornate staircase.
There are loads of locations like this, that would work really well for some unique portraits.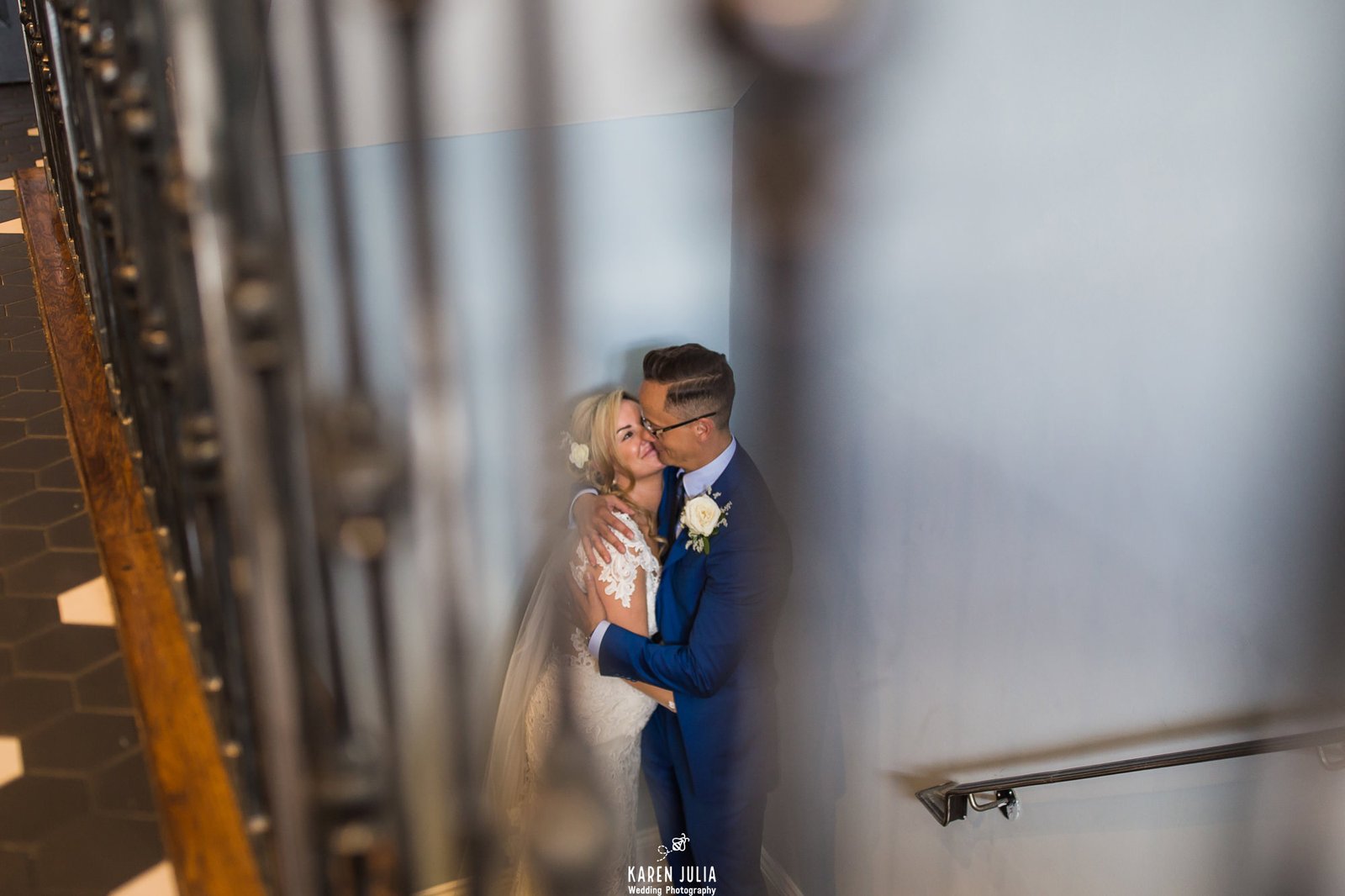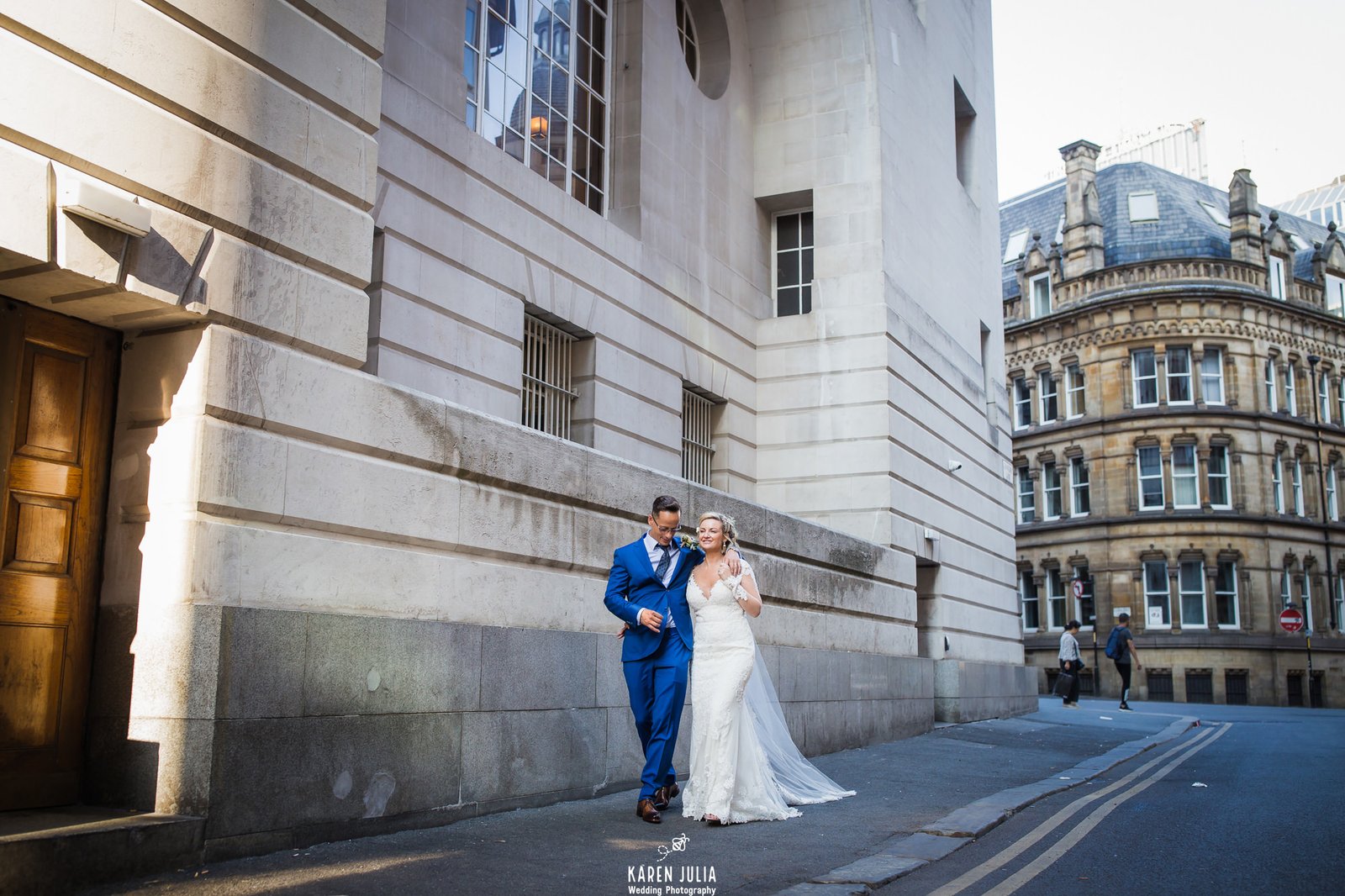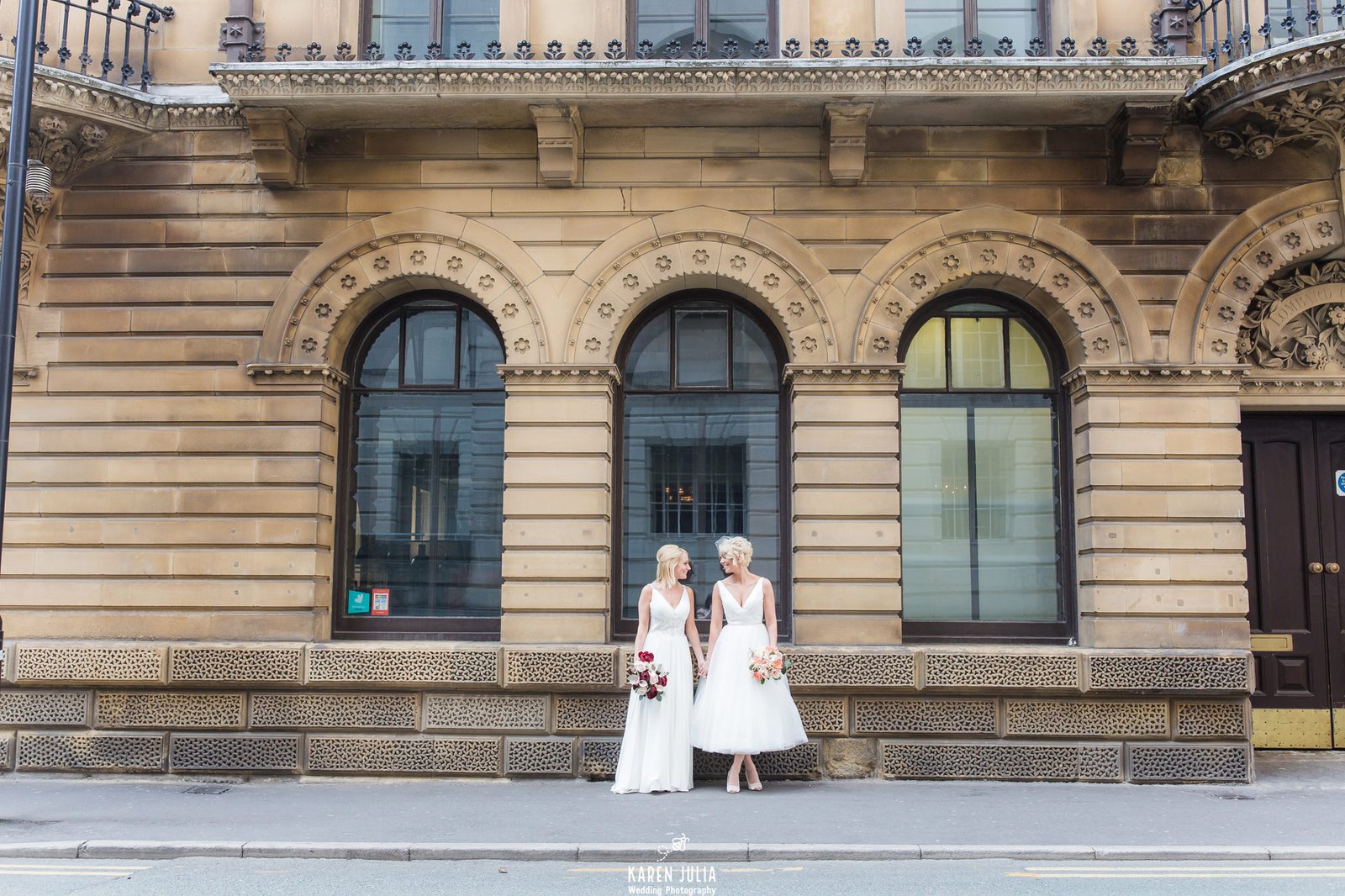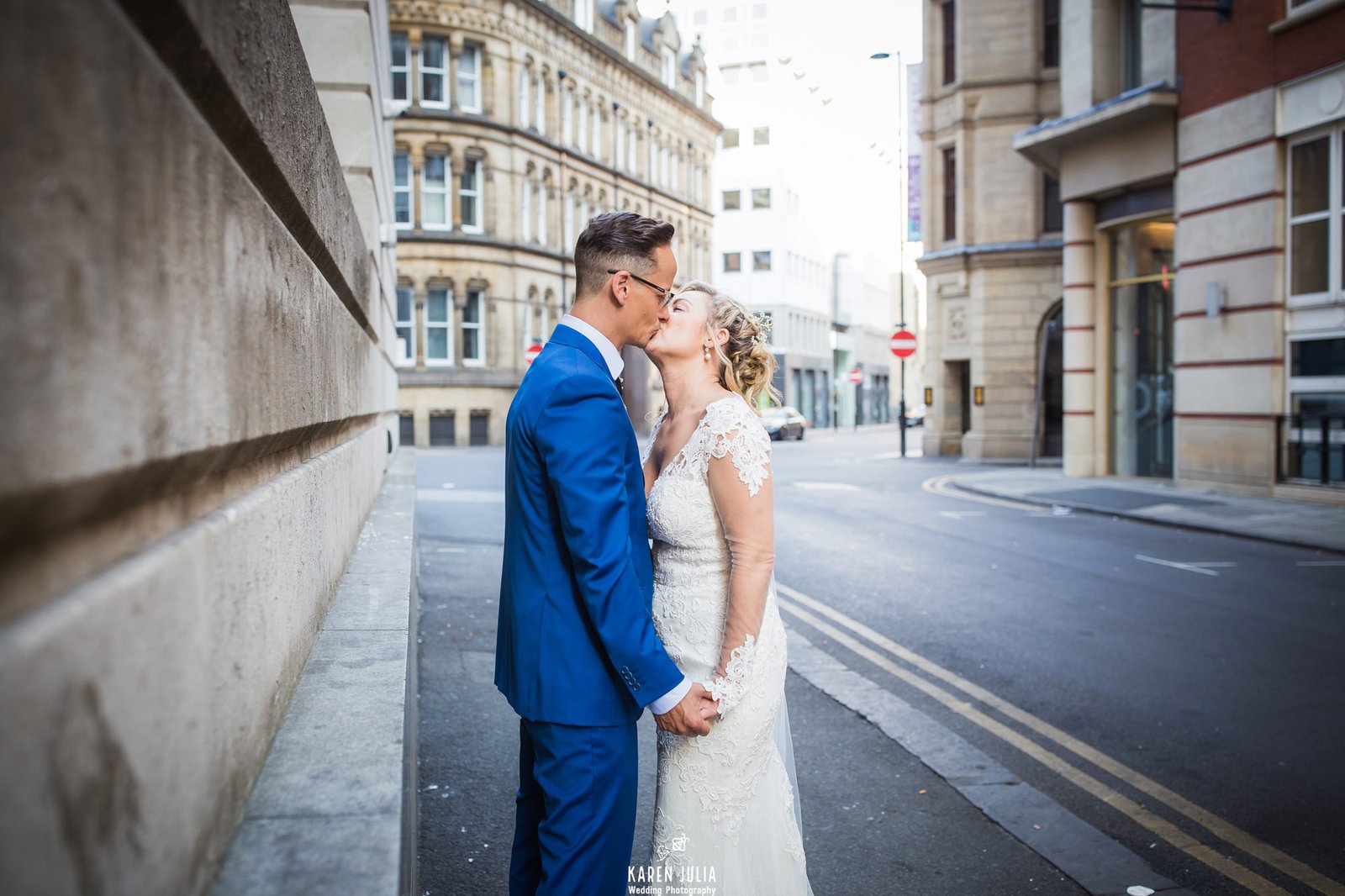 King Street Townhouse Rooftop Bar
Guests will enjoy breathtaking views from the rooftop sipping cocktails, while you and your love wander downtown as I capture all of the once-in-a-lifetime wedding day memories.
Receptions on the stunning 6th-floor rooftop can accommodate up to 150 guests.
Once you return, the private space is the ultimate place to hold your reception and dance the night away. It's a blank canvas to turn into however you like, while still offering incredible city views and ambience. It'll be a night you'll never forget.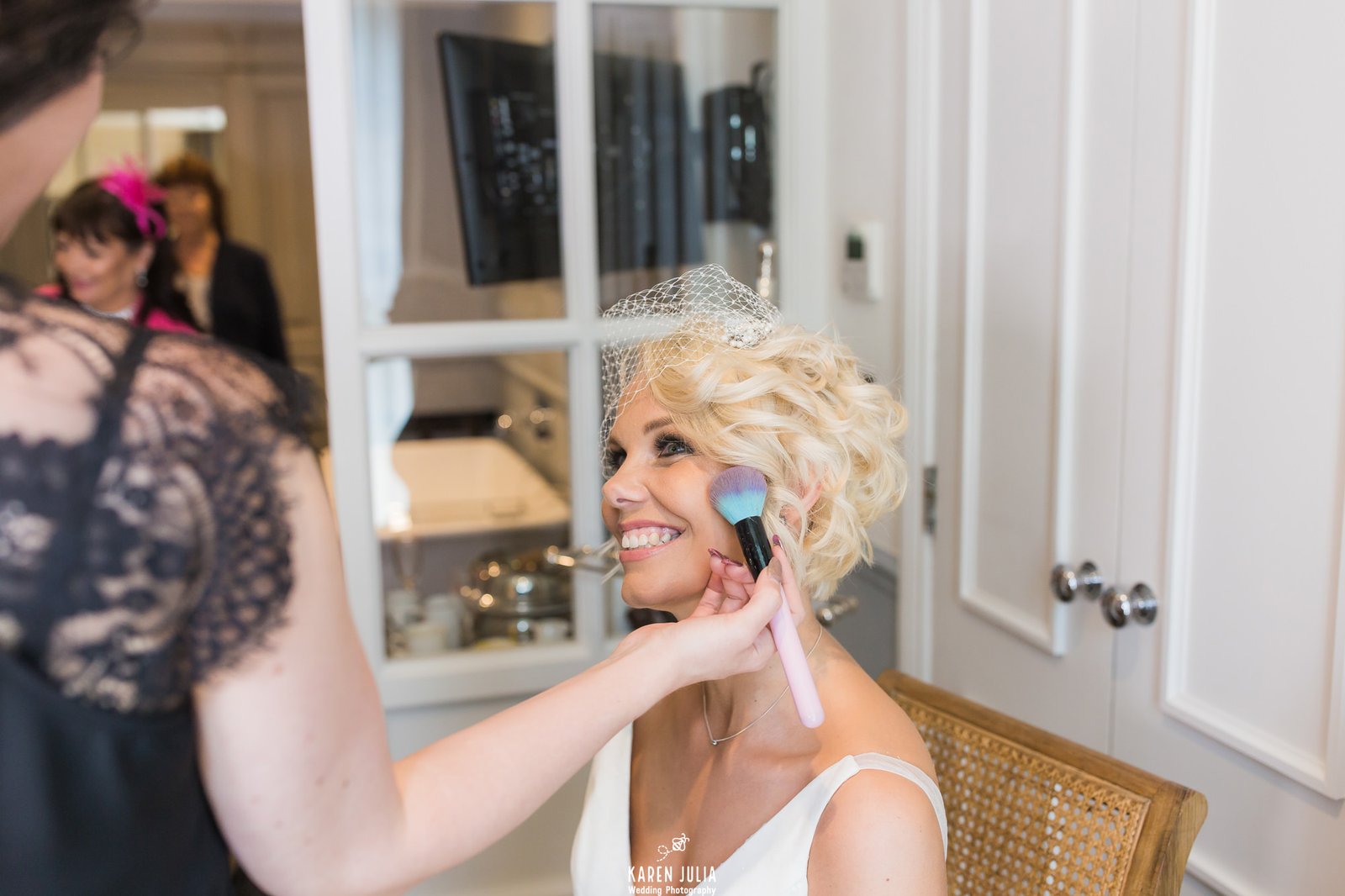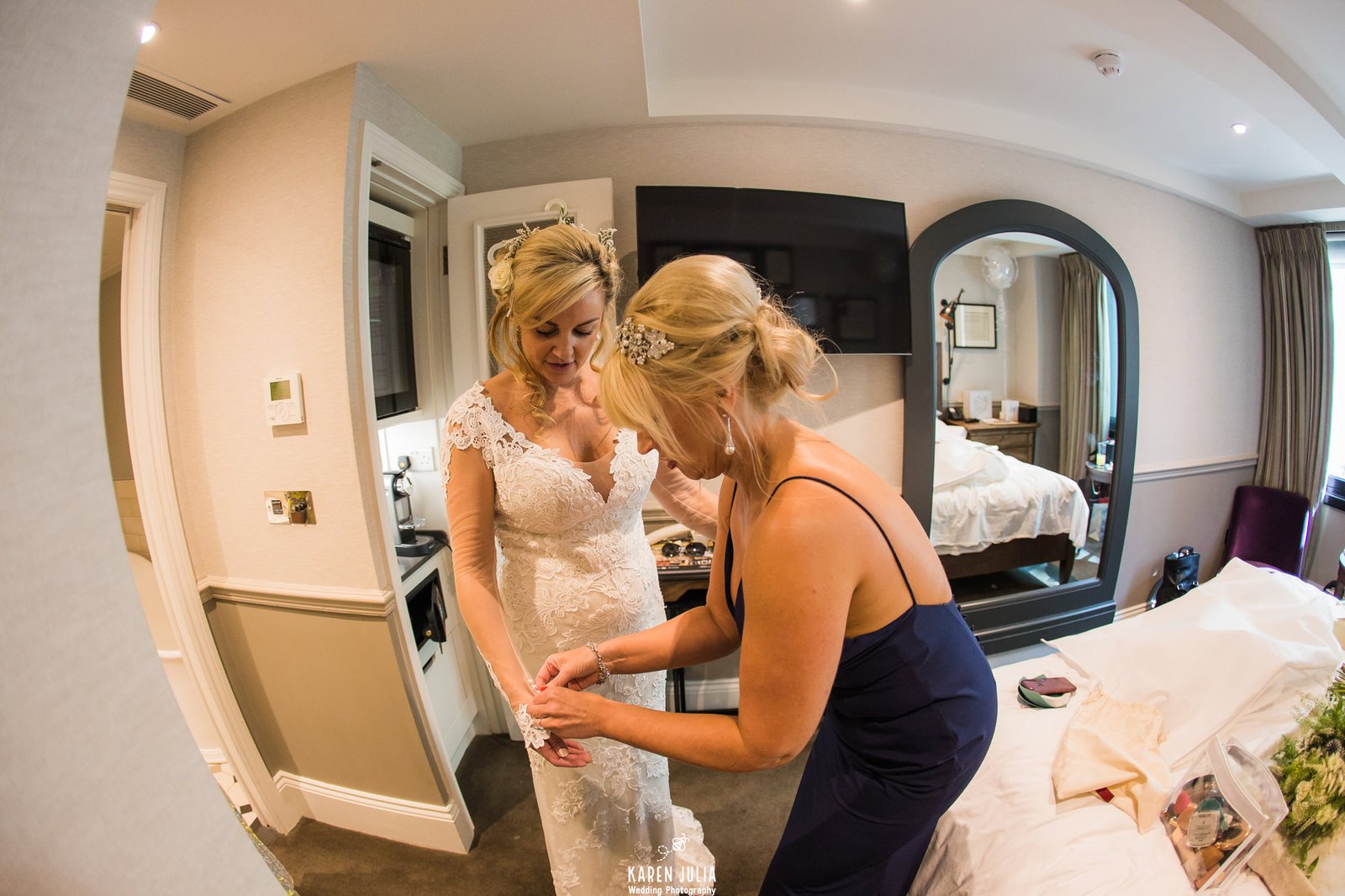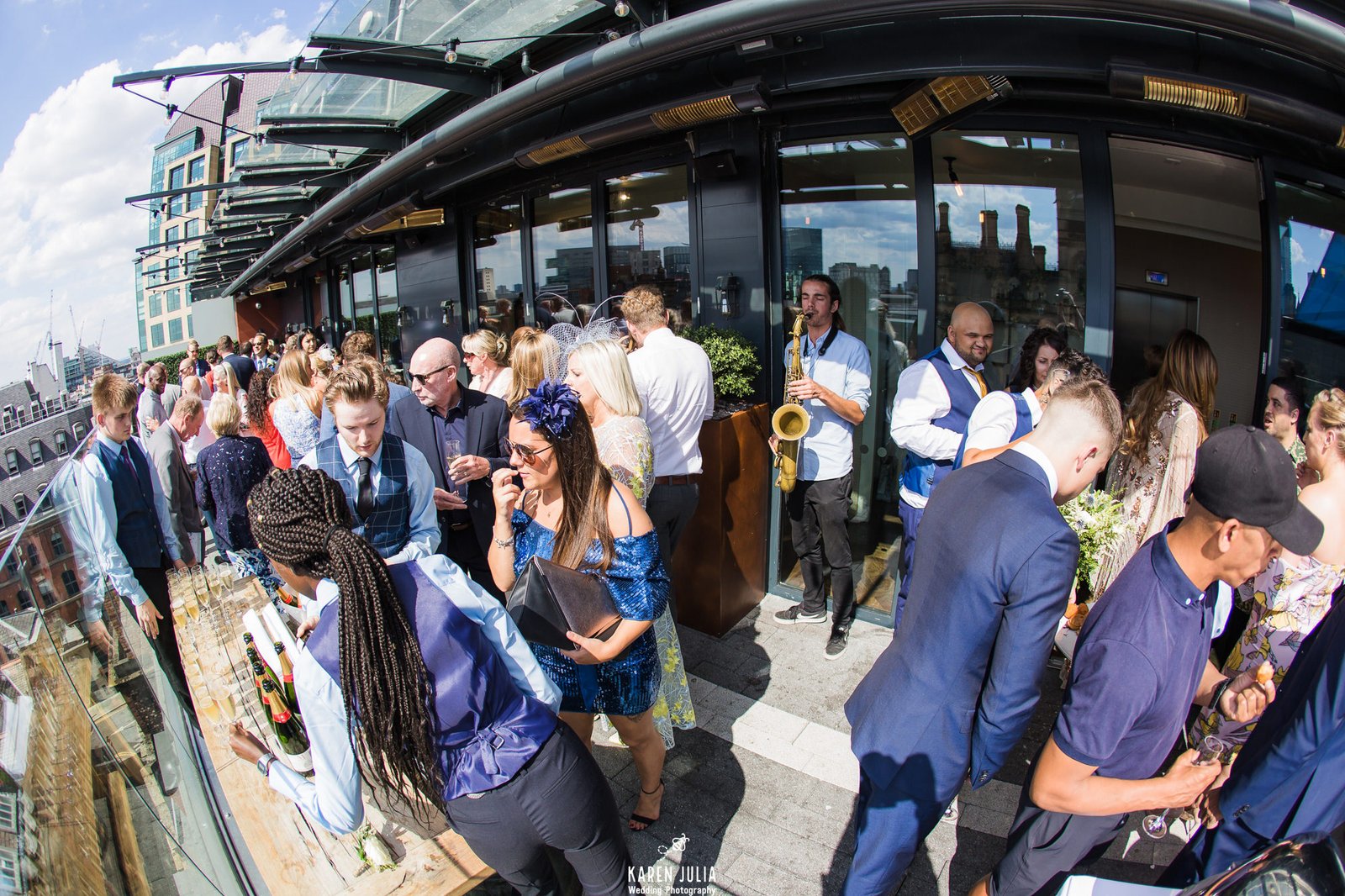 King Street Townhouse Luxurious Hotel Rooms
The moment you step foot into one of their rooms, you'll feel like royalty. They each have a very upscale and contemporary design complete with flat-screen TVs, free WiFi, tea & coffee stations.
The en-suites include walk-in rainfall showers, bathrobes, and free toiletries. Certain rooms also have separate seating areas where guests can relax.
All the rooms are cozy, comfy, and give you the ultimate break from the hustle and bustle of the city. Elegant decor, luxurious linens, and incredible city views await you. It's nothing short of perfection.
When you're booking your wedding, the hotel can block off up to 40 rooms for yourselves and your guests.



Tip: Getting ready in the hotel saves a last minute journey through the city, and your make-up artist will love the natural light in the hotel rooms. The luxurious backdrops will look great in your wedding photos!



King Street Townhouse Wedding: Where to Have Group Photos?
There are plenty of areas for small group photos, and I tend to find those are the most popular anyway, regardless of the size of the wedding. There's space on the roof terrace above the venue, and on the balcony that runs alongside the rooftop bar. This is a fairly narrow space, but I do have a selection of wide-angle lenses, including a fisheye one that is great for larger group photos.
There are also great locations elsewhere in the hotel; on the stairways and in the area near the hotel reception. The front entrance of the hotel works well too, but there are parking spaces immediately outside, so what's possible will depend on whether these are full or not.
I think one of the side roads would be great for a group photo of everyone, but I've not tried that yet. An alternative option (to save everyone having to wait on the lift down and back up) would be the rooftop bar. The light is lovely in this space, and it's large enough to fit everyone in.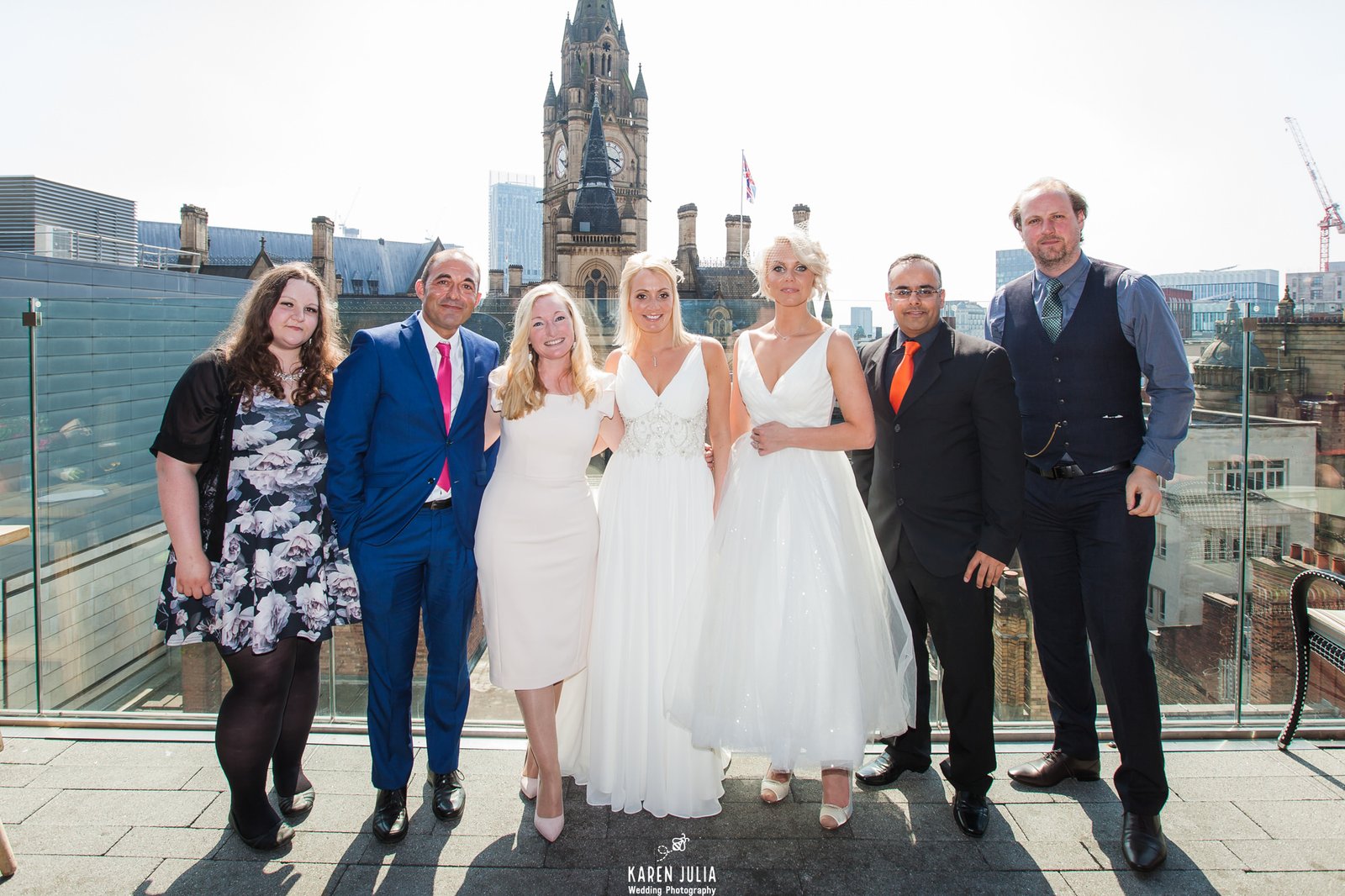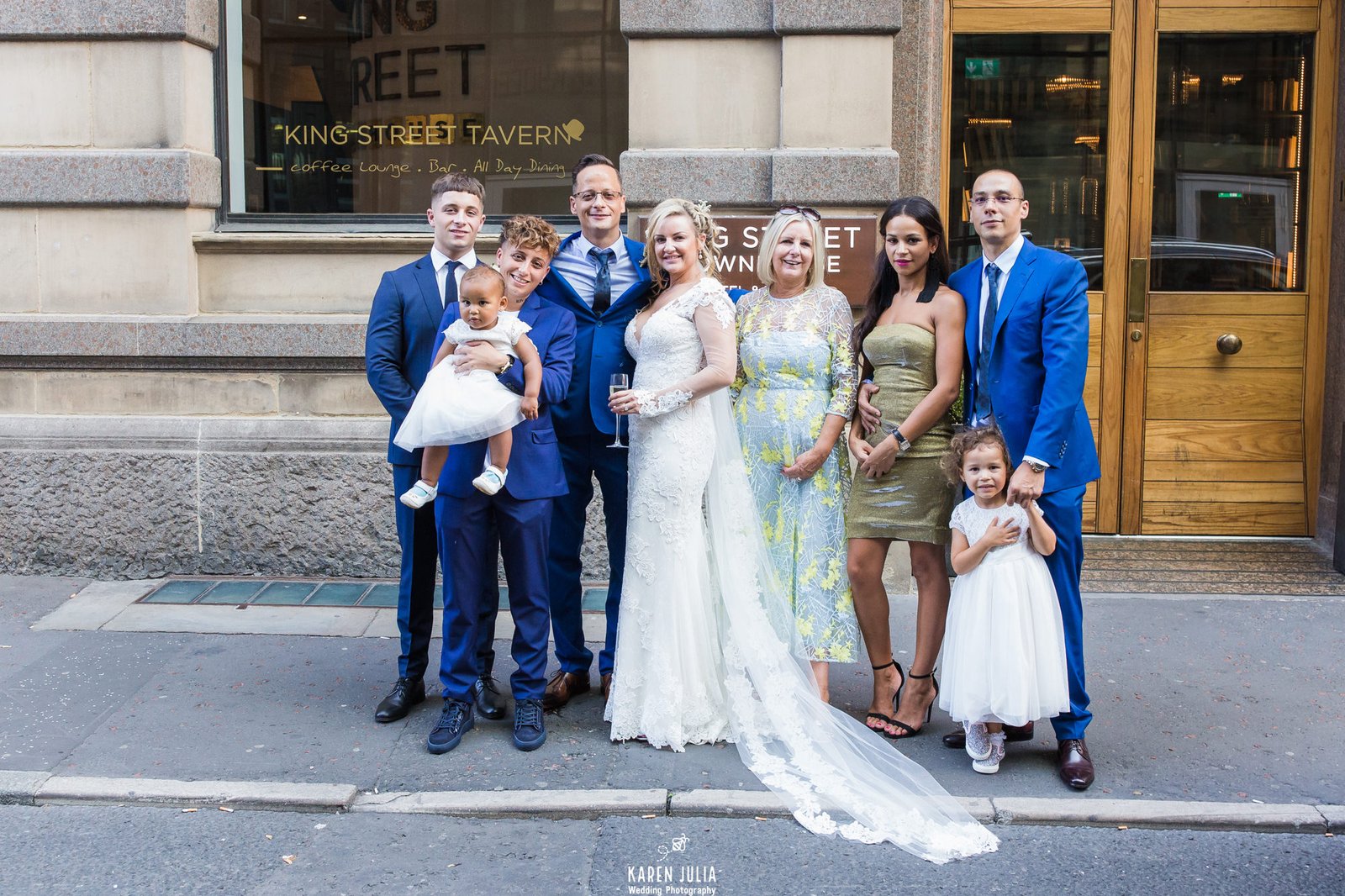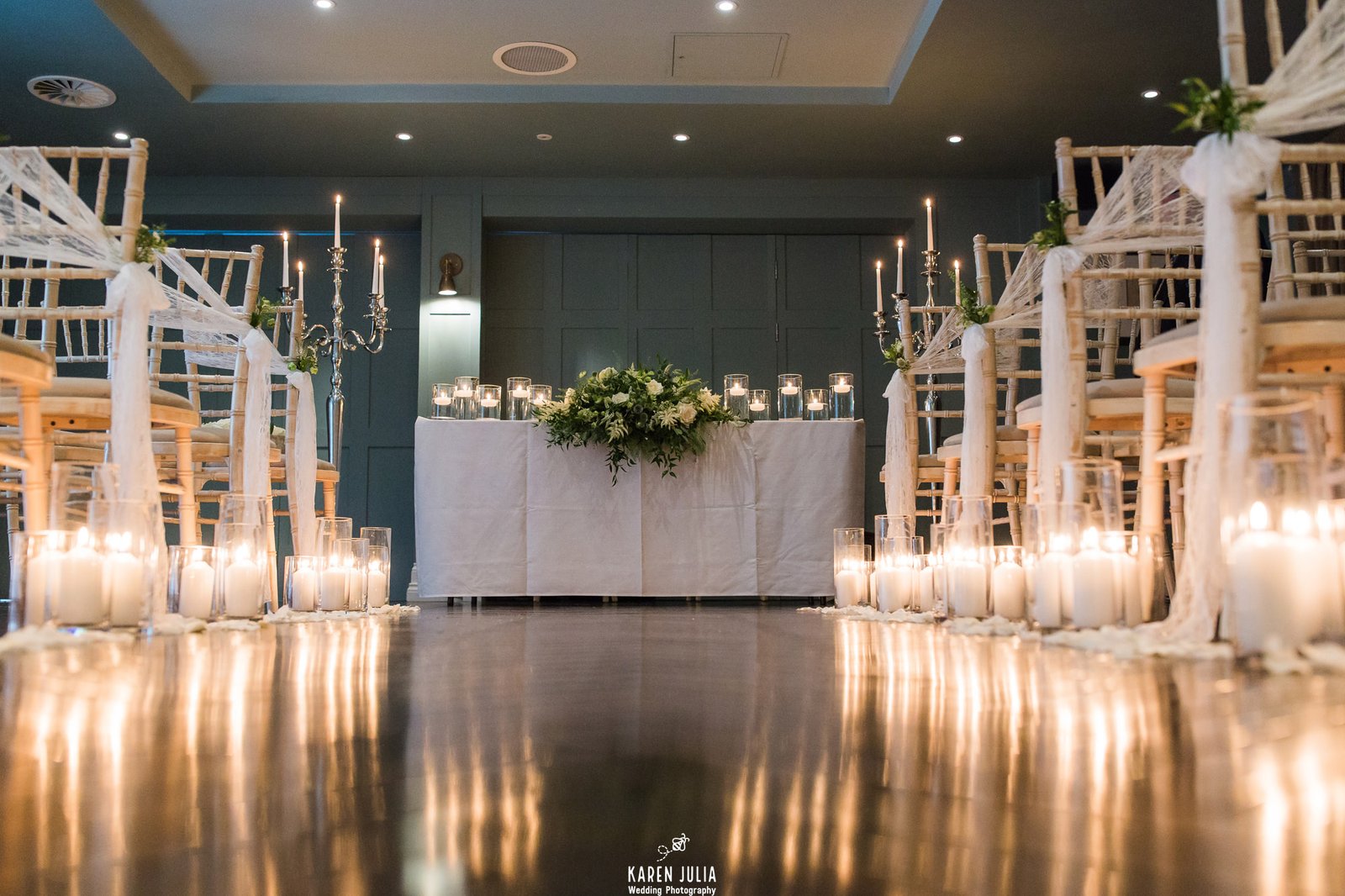 King Street Townhouse Wedding Ceremonies
There are a few different spaces within King Street Townhouse that are licenced for civil ceremonies. I've photographed weddings in two of them so far.
The spaces are perfect for small, intimate weddings. The soft mood lighting can be complemented with candles for a candle-lit wedding ceremony.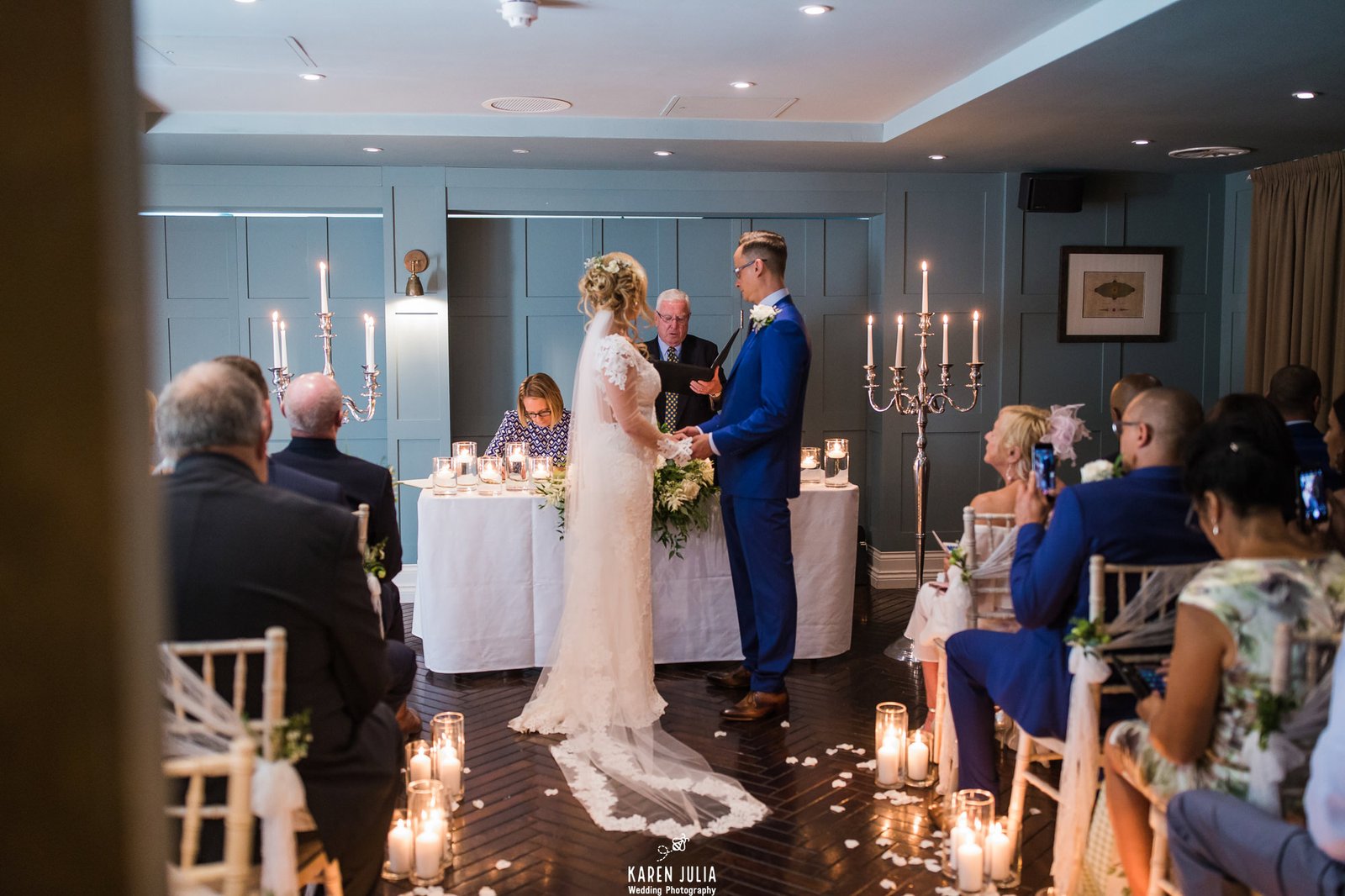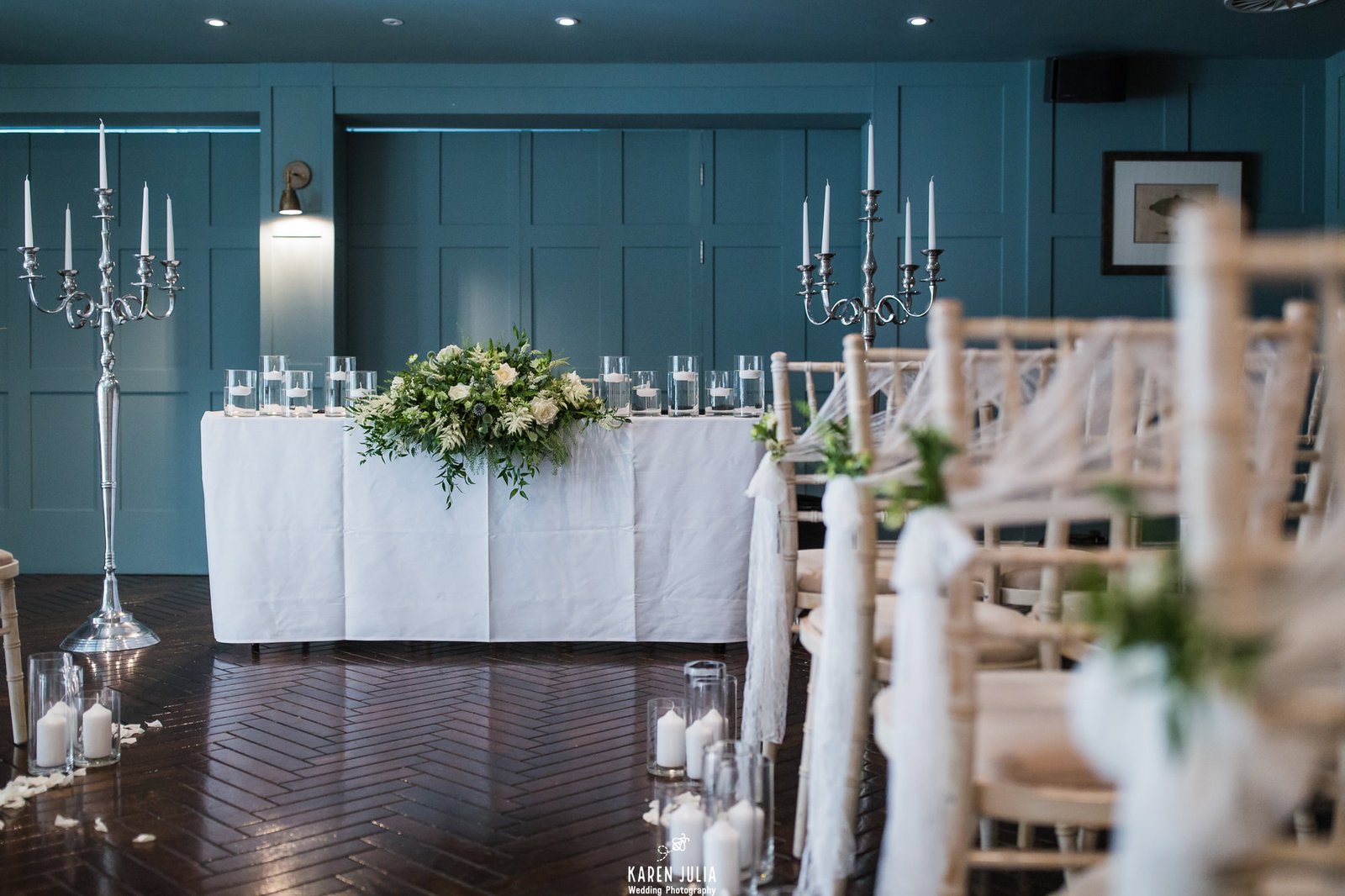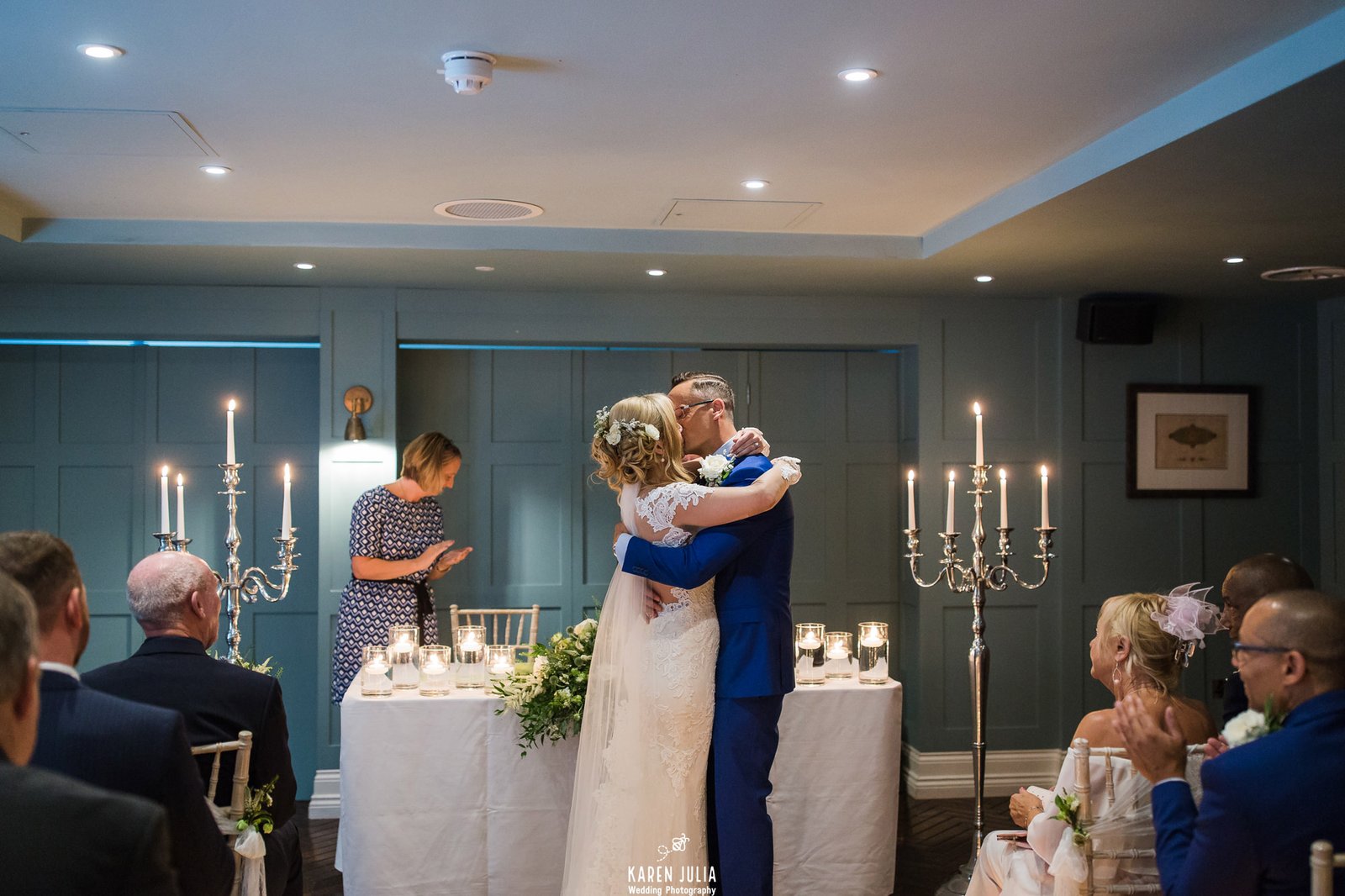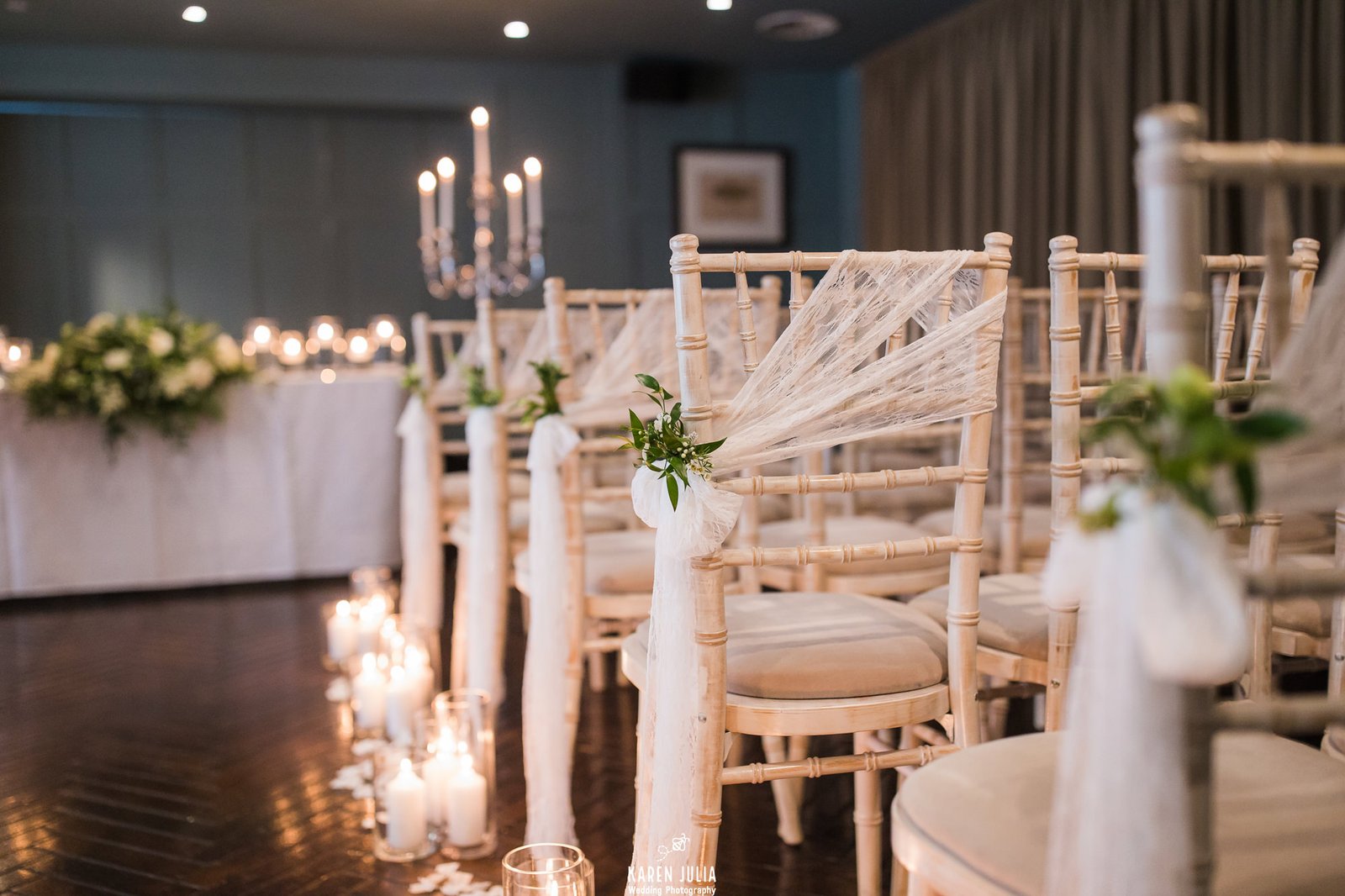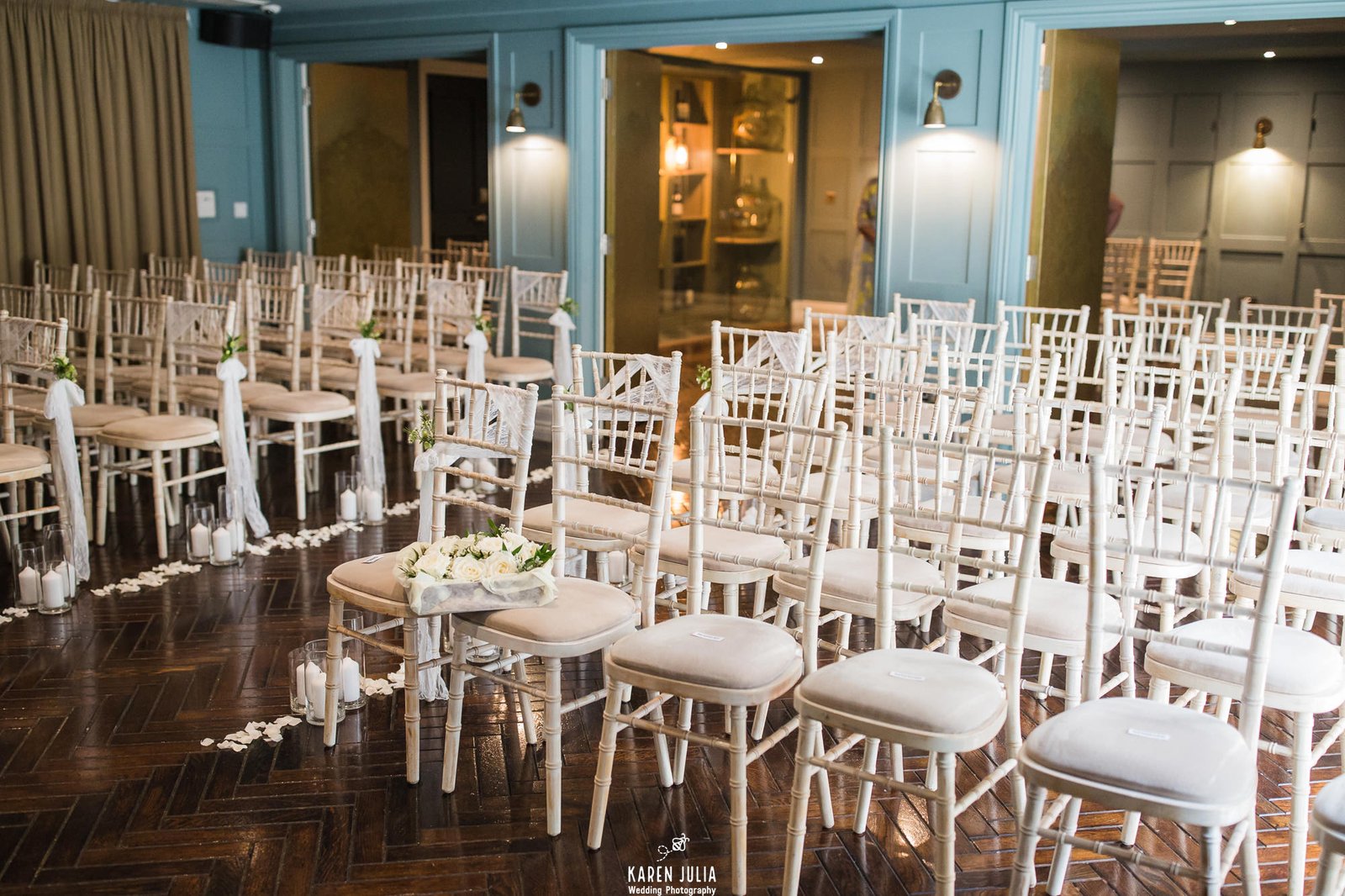 Wedding Breakfast Styling Ideas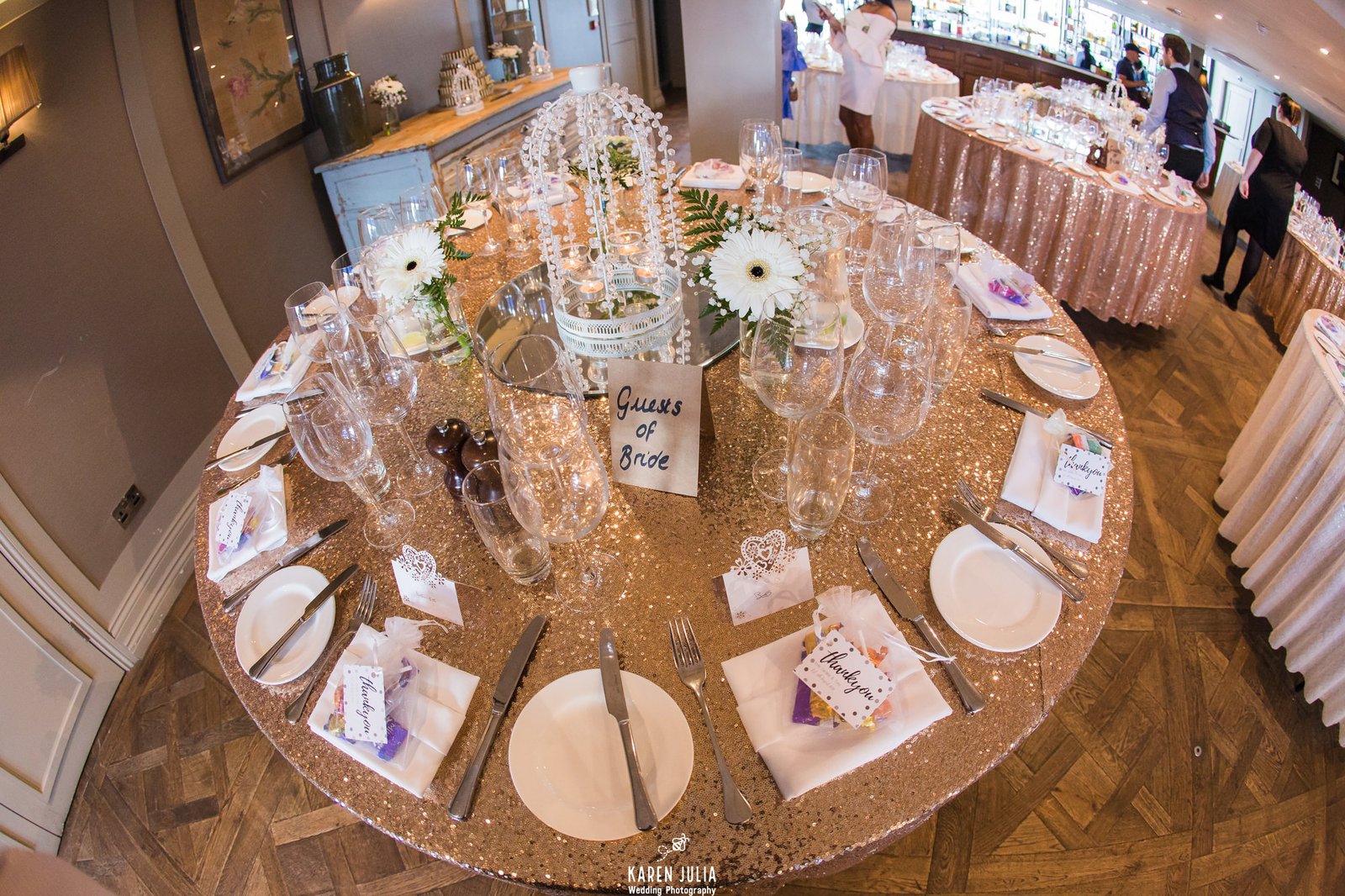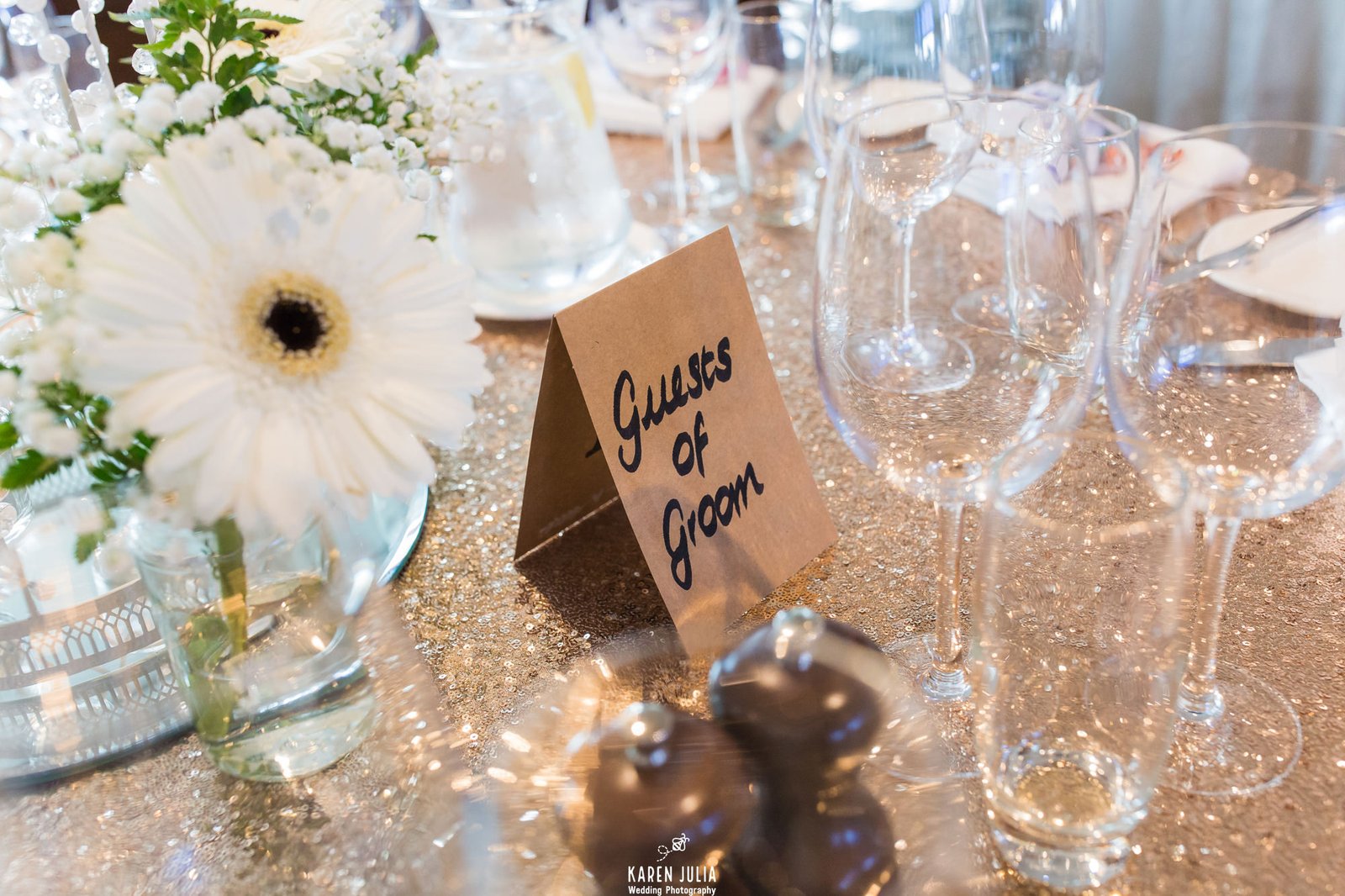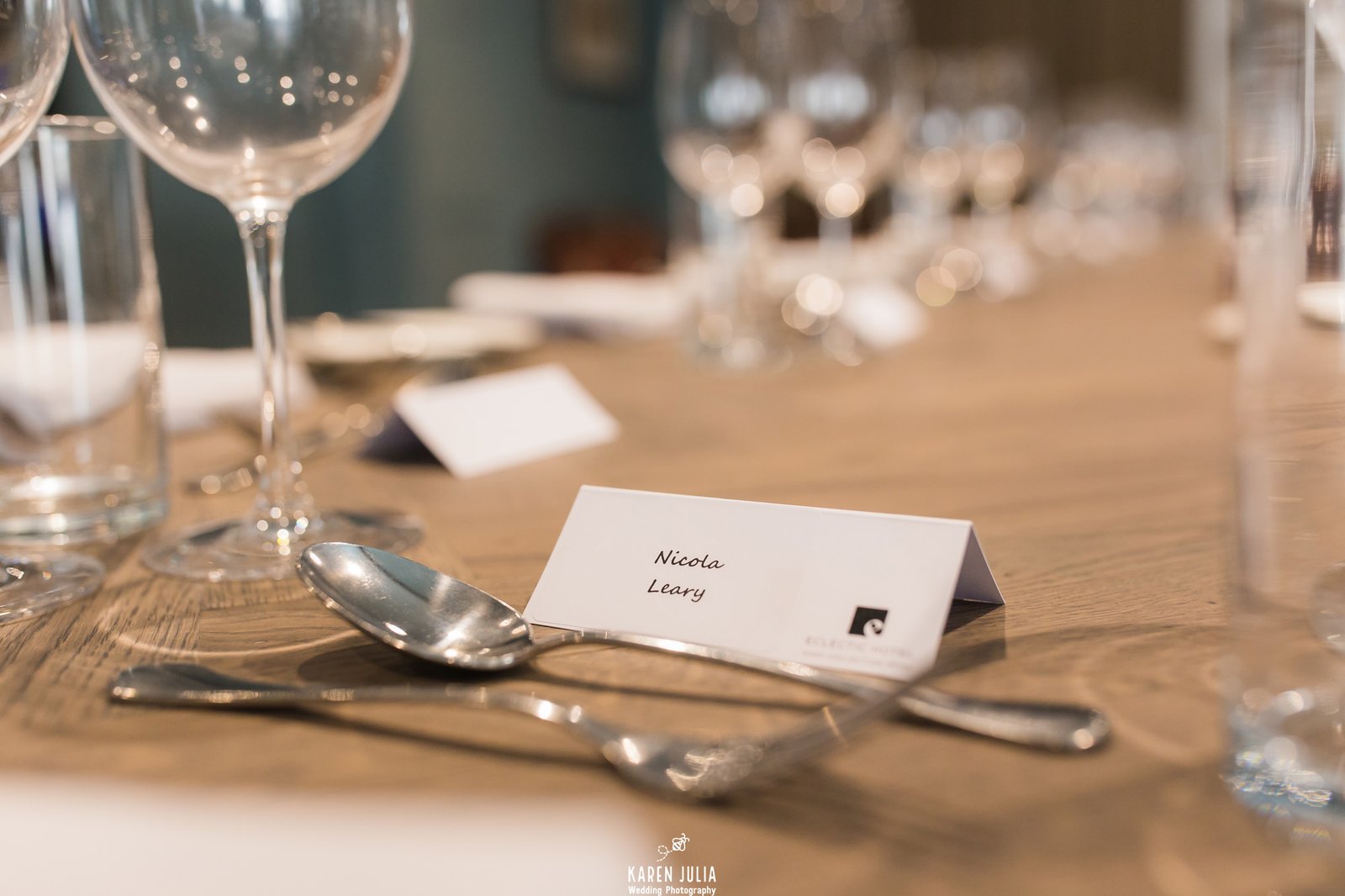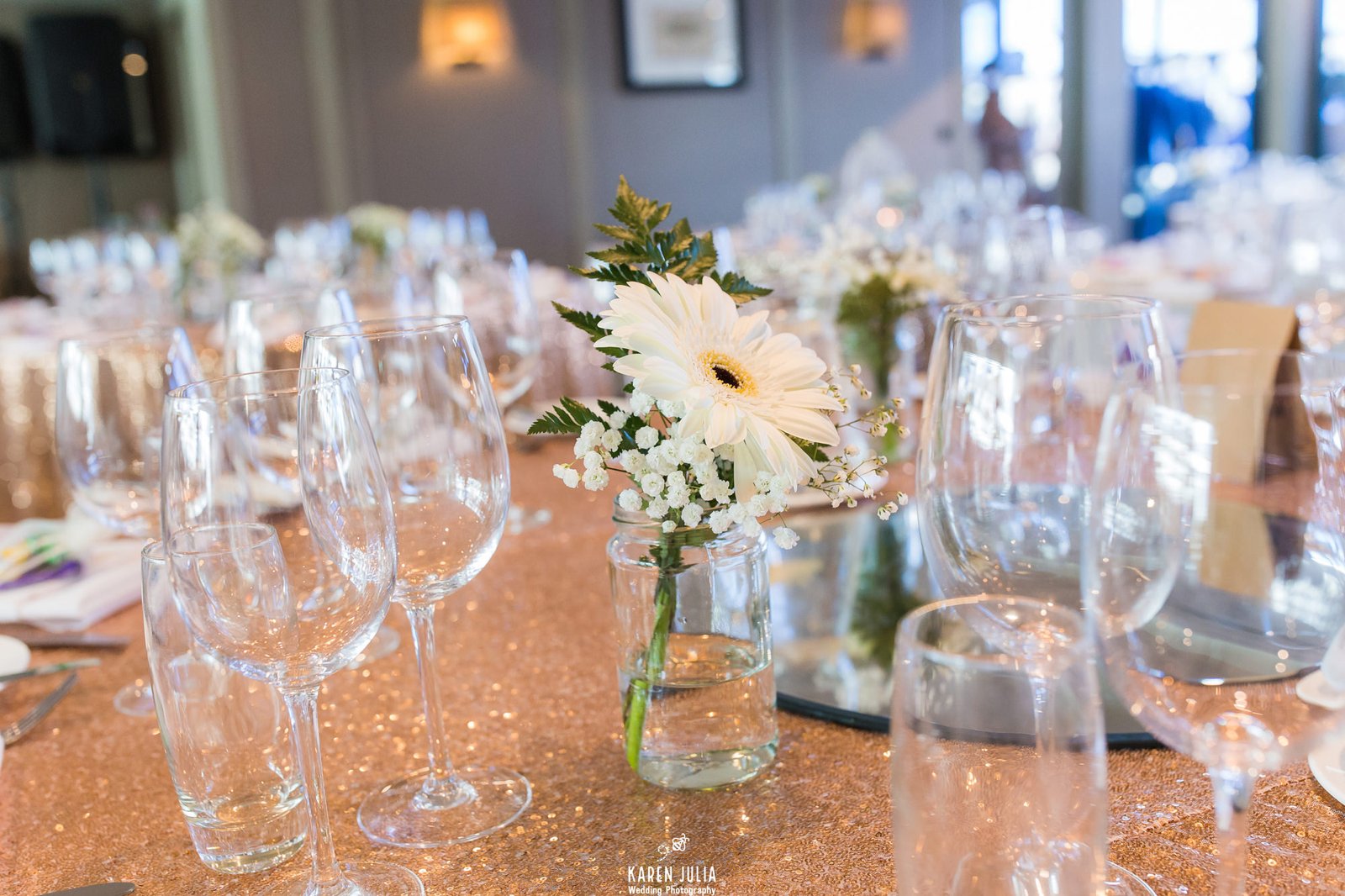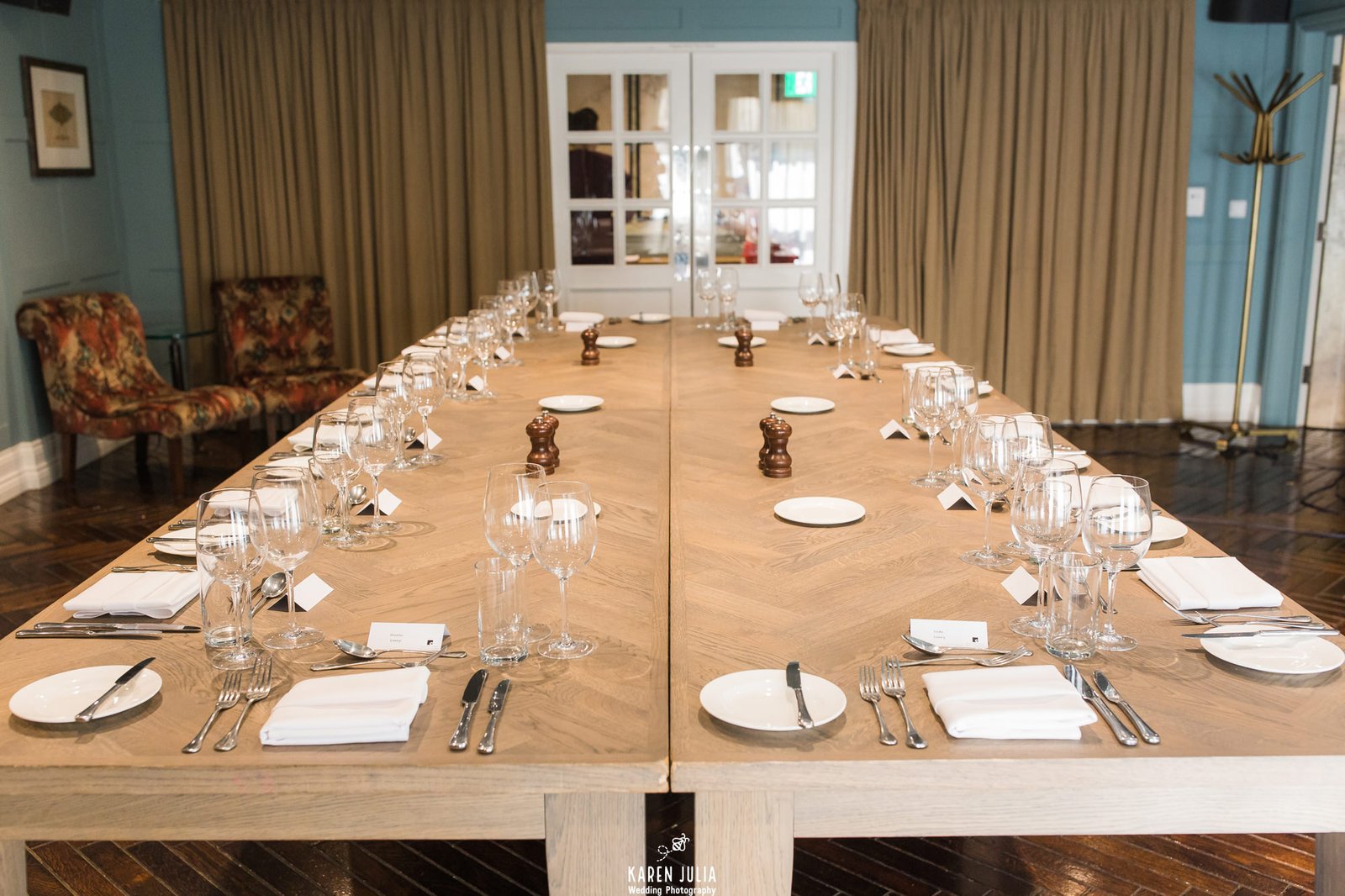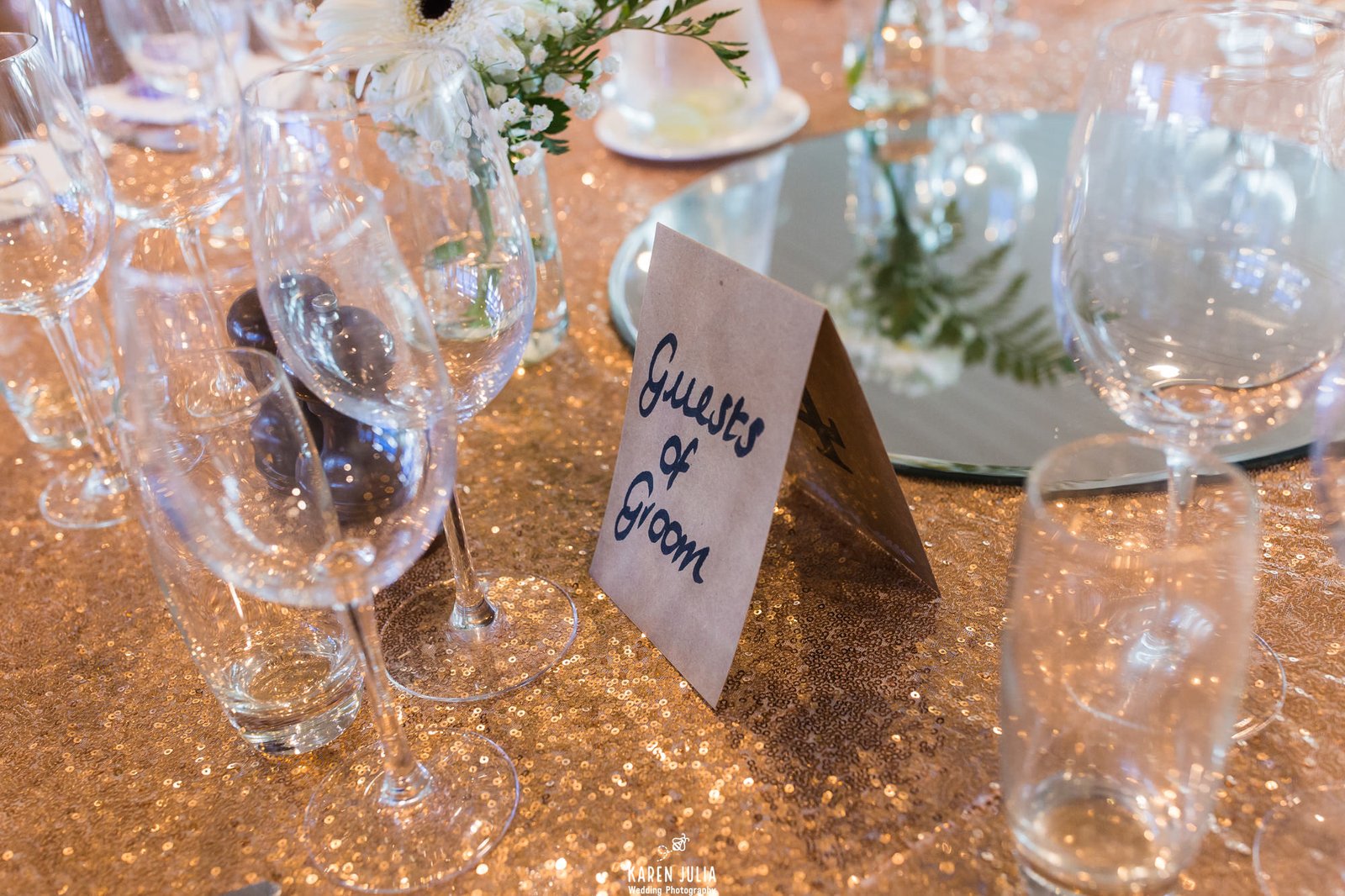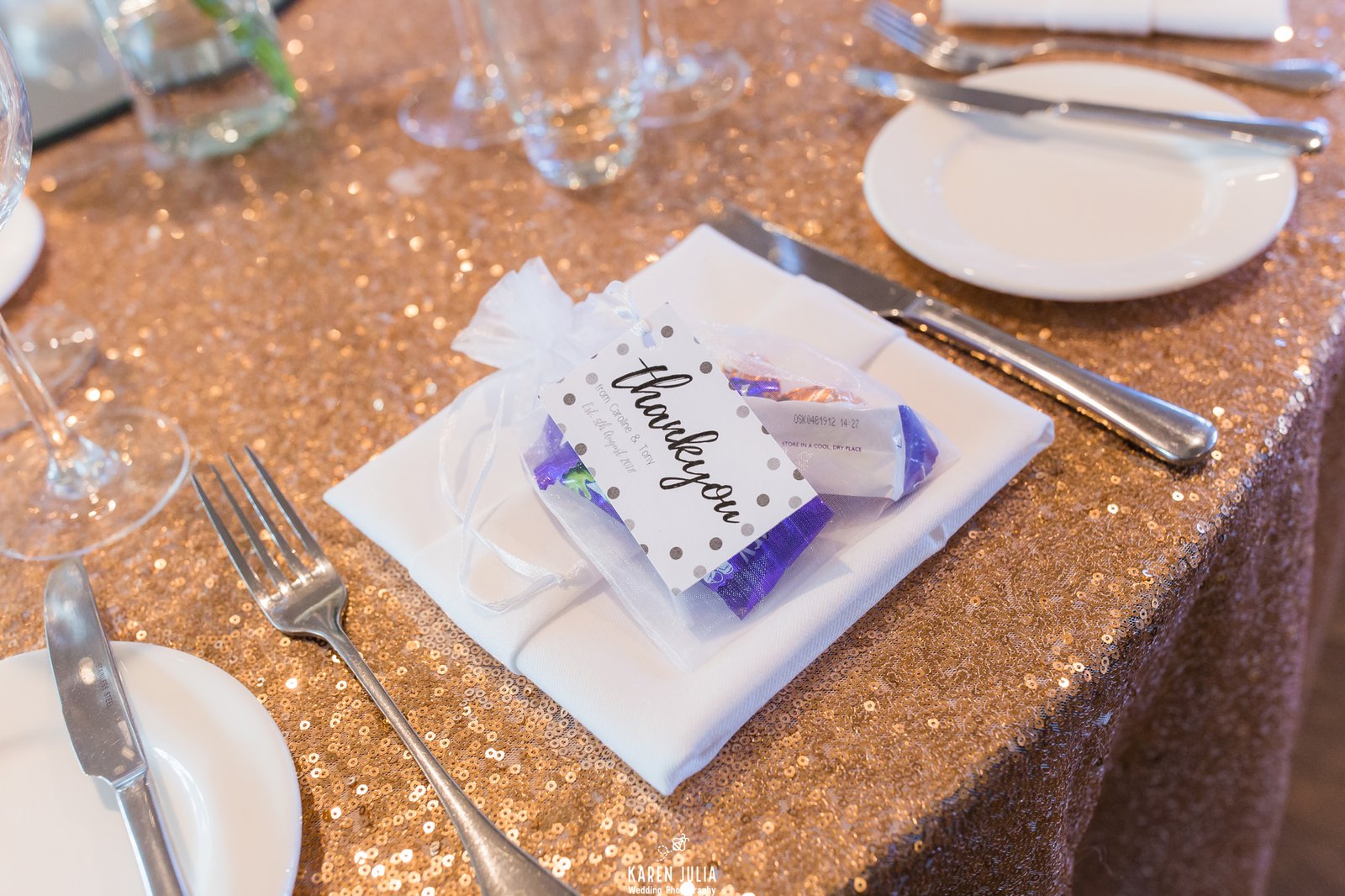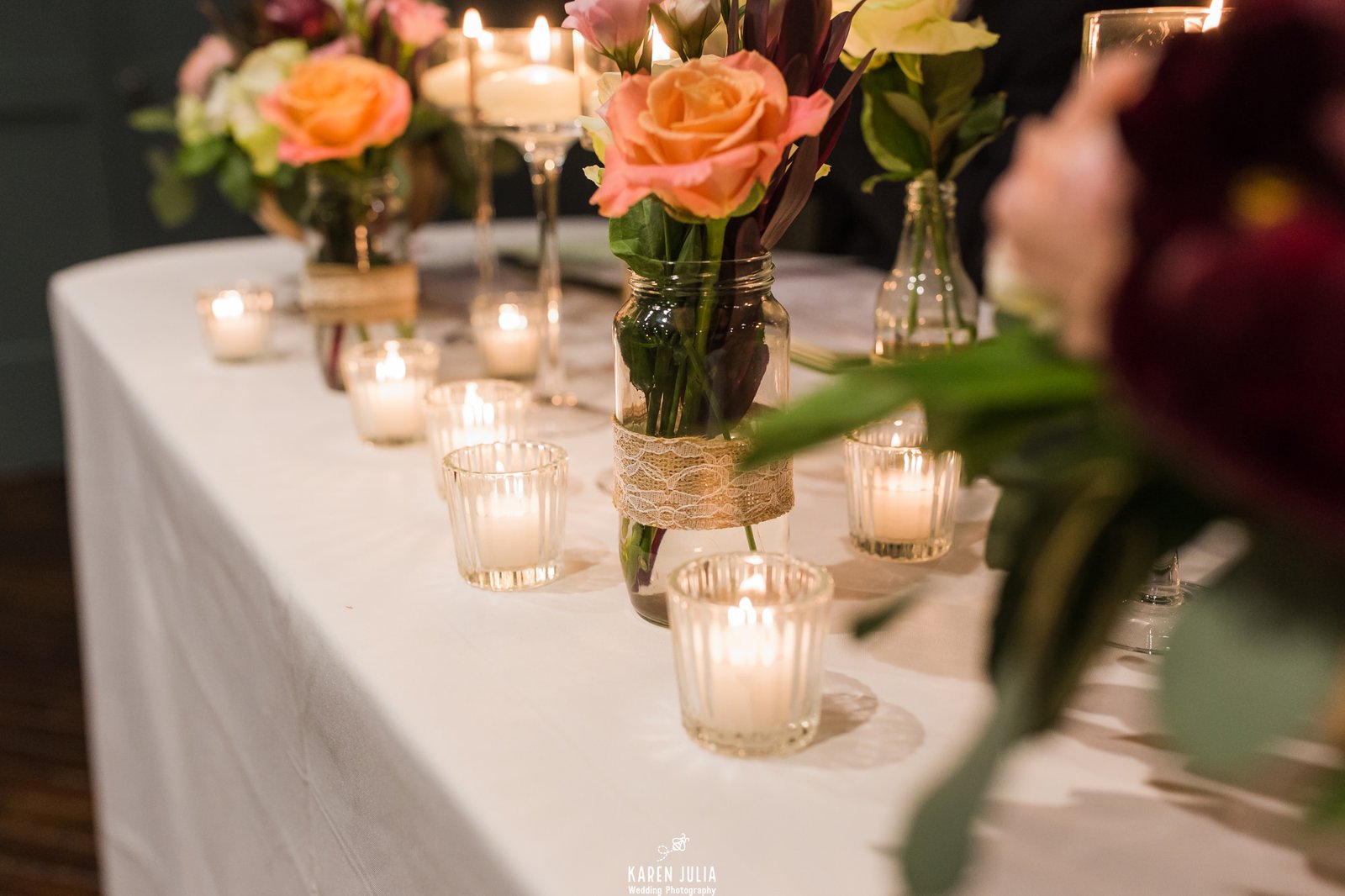 King Street Townhouse Parking
If you're a guest attending a wedding at King Street Townhouse, and you are unfamiliar with Manchester city centre, you may be wondering where to park!
There is plenty of on-street parking in the city centre, but the time is typically limited to 2 hours, which is not long enough for attending a wedding.
The best city centre car park for you will depend on a few different factors, including convenience and budget, so I have some recommendations based on different situations.
My Peugeot 2008 fit's fine, but it is a fairly tight fit. Getting in and out of the car is always an interesting experience, so if you have mobility difficulties or are travelling with children, it's probably not the best choice.
If you're looking for somewhere to leave your car all day, and possibly overnight, the large carpark at Store Street is a good choice. It is a longer walk, but if you're wearing killer heels and want to save your feet for the party, you could take a tram ride from Piccadilly to Piccadilly Gardens or Market Street.
At the time of writing, this is the lowest priced place in the city to park. If it's full by the time you get there, head further up Store street towards Great Ancoats Street. Take a left turn, and you'll find a few other smaller budget carparks dotted about the periphery of the Northern Quarter.
It's not cheap, but it is massive, well lit & undercover, safe from Manchester's notorious rain. I've never had difficulty finding a space. That 10-minute walk though, that's from the main exit to King Street Townhouse.
If you're anything like me, you should allow an extra 5-10 minutes to work out where the nearest exit is and walk around in circles for a bit, before leaving on the wrong side of the building. ;-) It has good sized spaces though, so perfect for larger cars & 4x4's fit comfortably.