Manchester Hall Wedding Photography; Charlie & Ricks December wedding at Manchester's Freemasons Hall
Charlie called me about 3 weeks before the wedding asking if I'd seen the outside of their wedding venue. Some scheduled building work had over run & the beautiful backdrop we had planned to use for the group photos was covered in scaffolding. Thankfully, Manchester Hall is beautiful inside, so whilst Charlie & Rick were disappointed, there was still loads of options inside for group photos & couple portraits.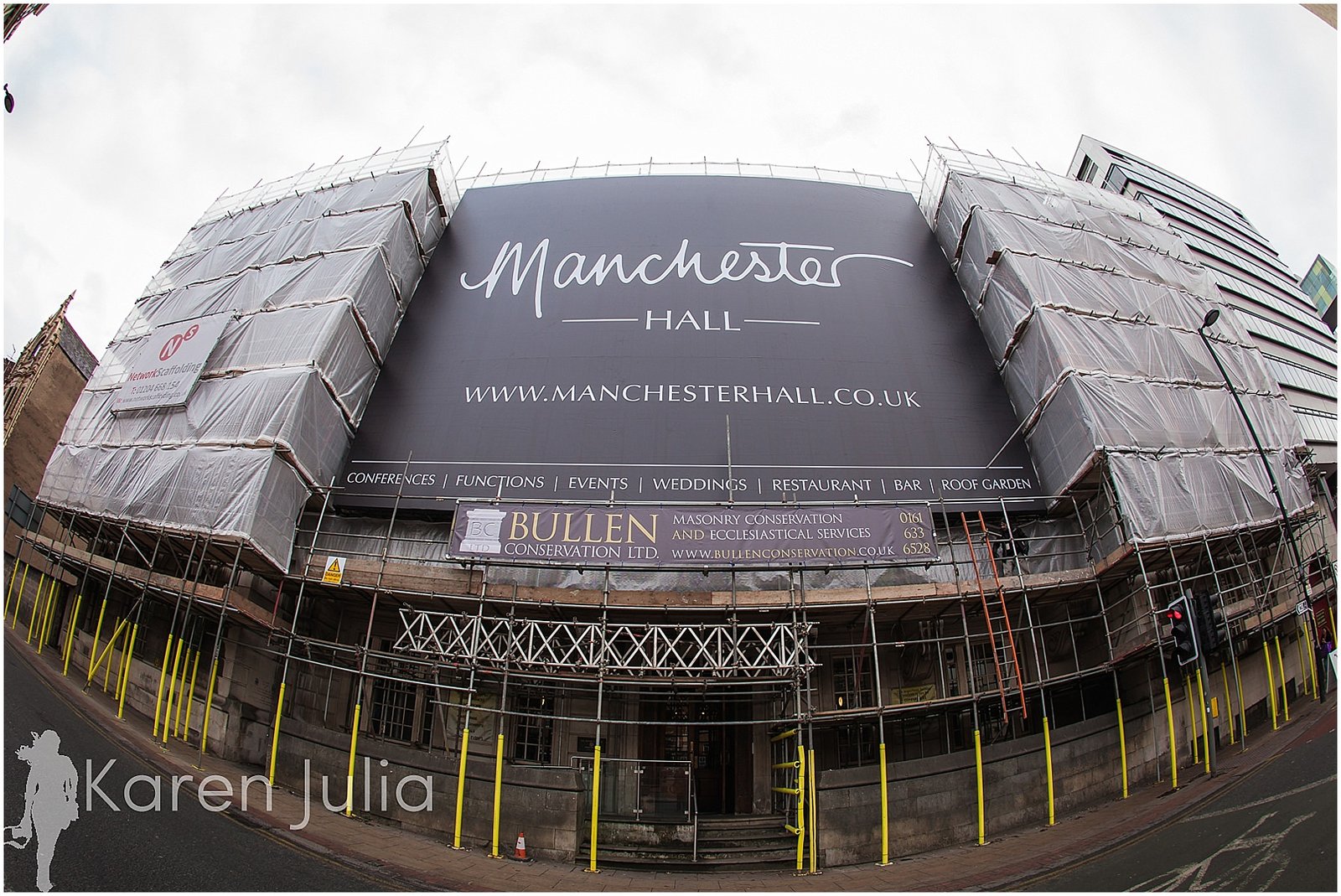 The couples son Ethan was looking after the rings and had the cutest security case to keep them safe!
Ethan done an ace job on ring security & delivering them during the ceremony.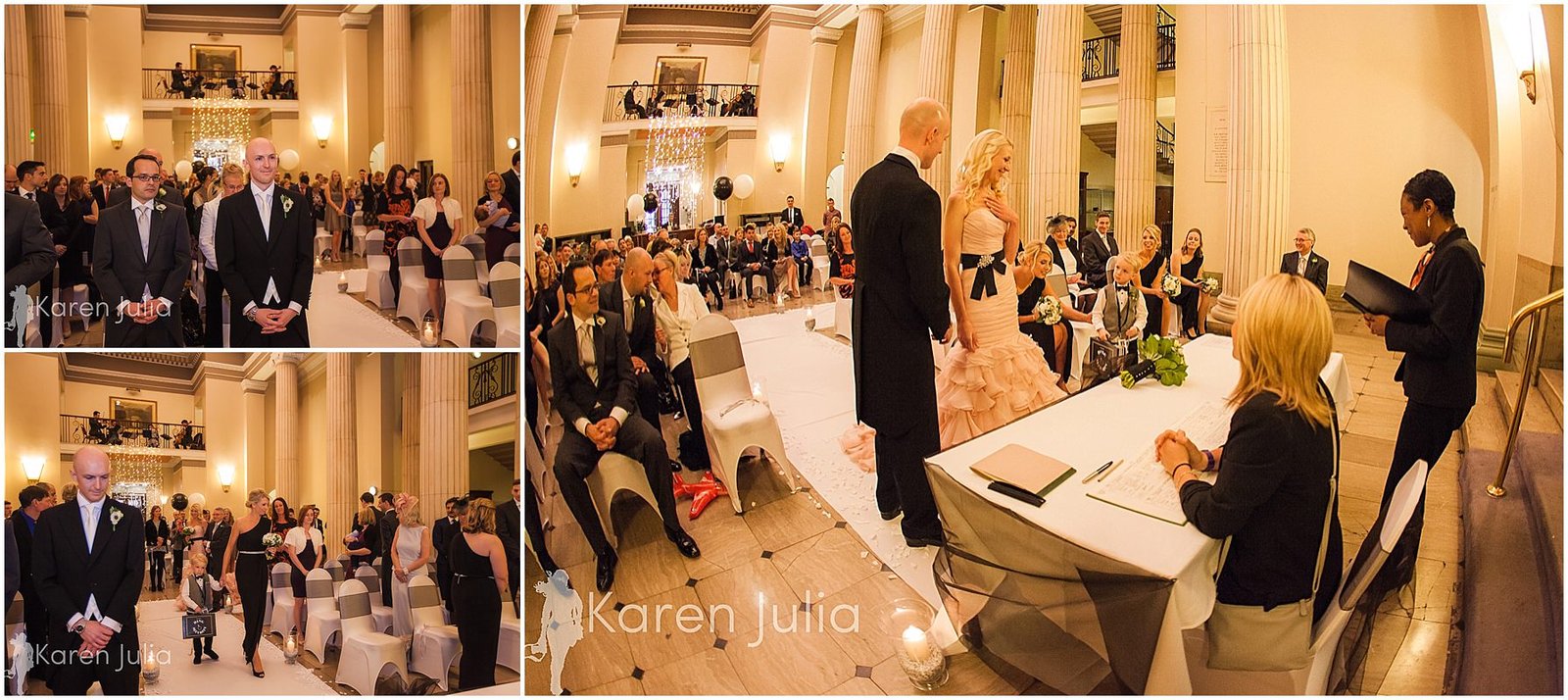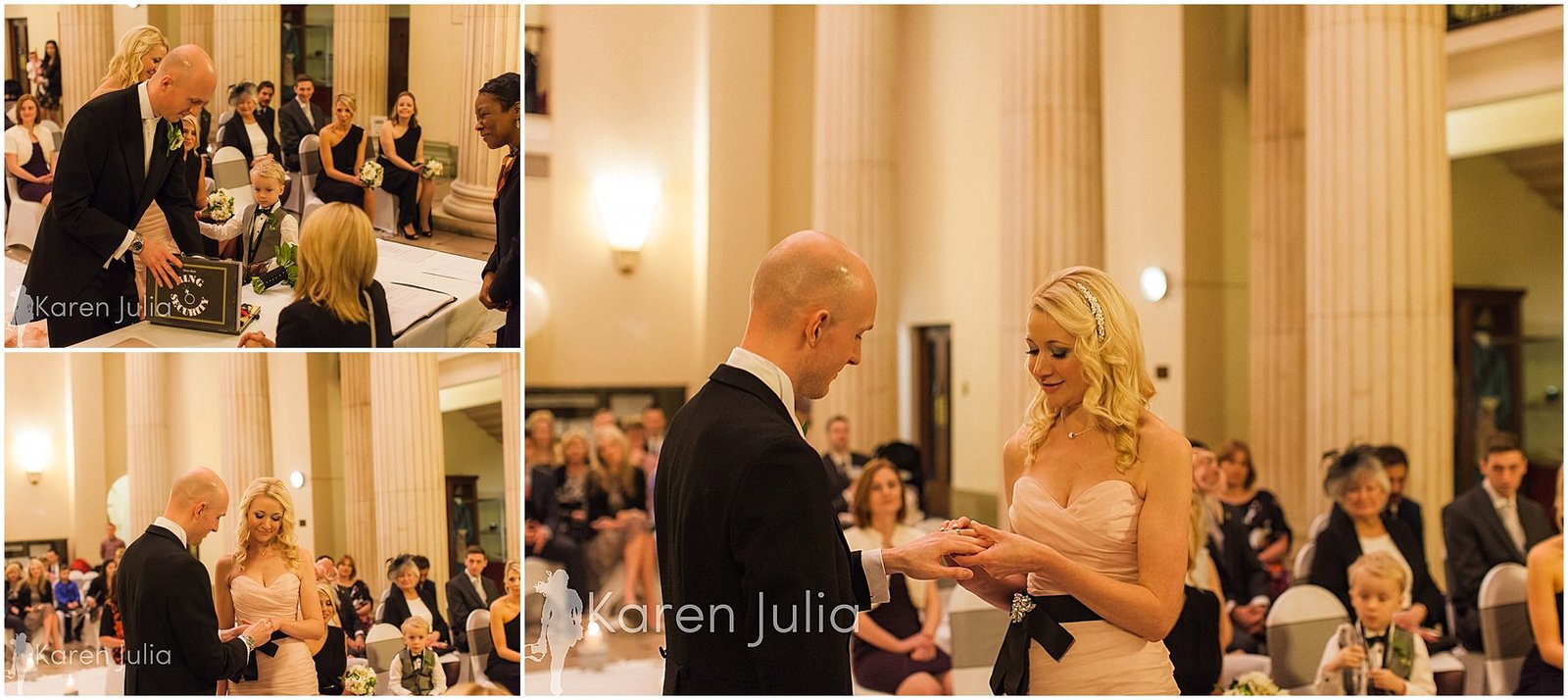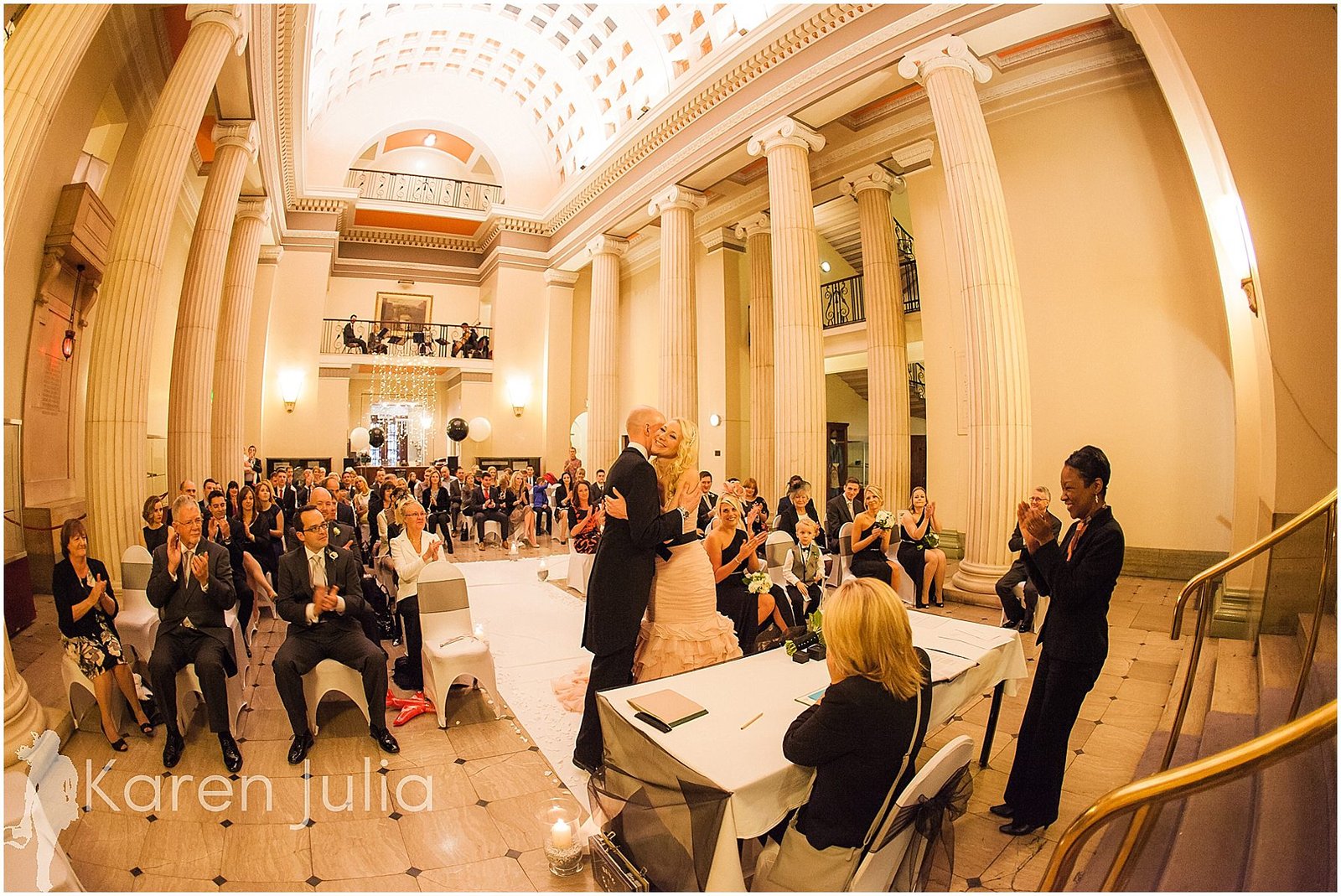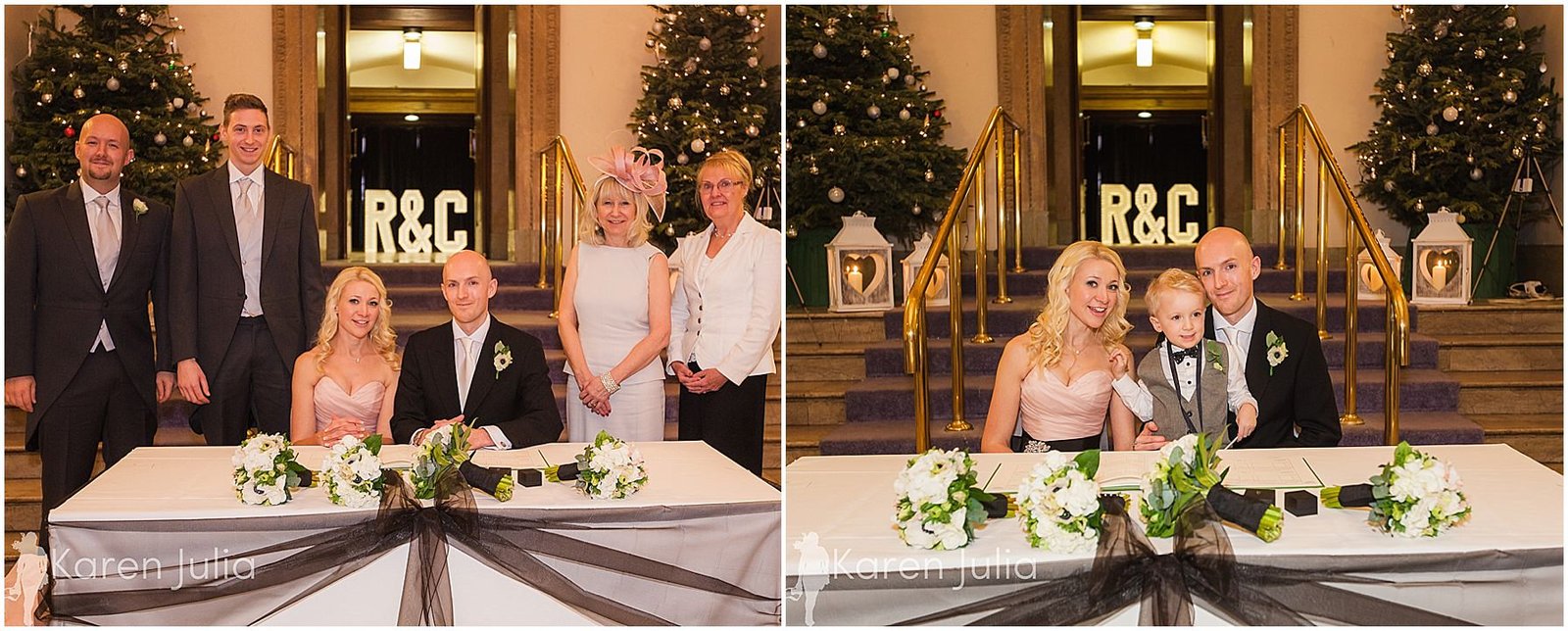 After the wedding ceremony, guests were treated to mulled wine & mince pies.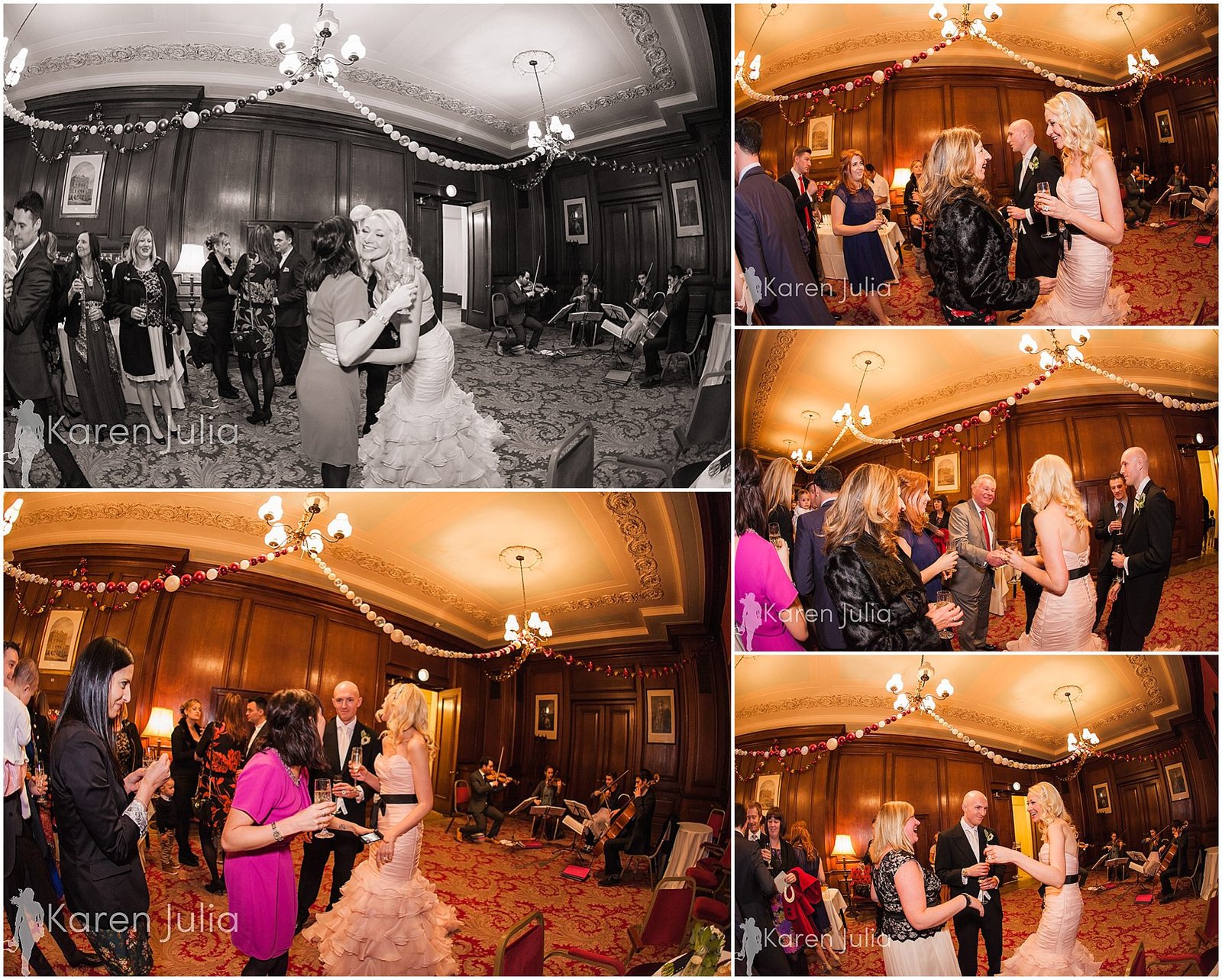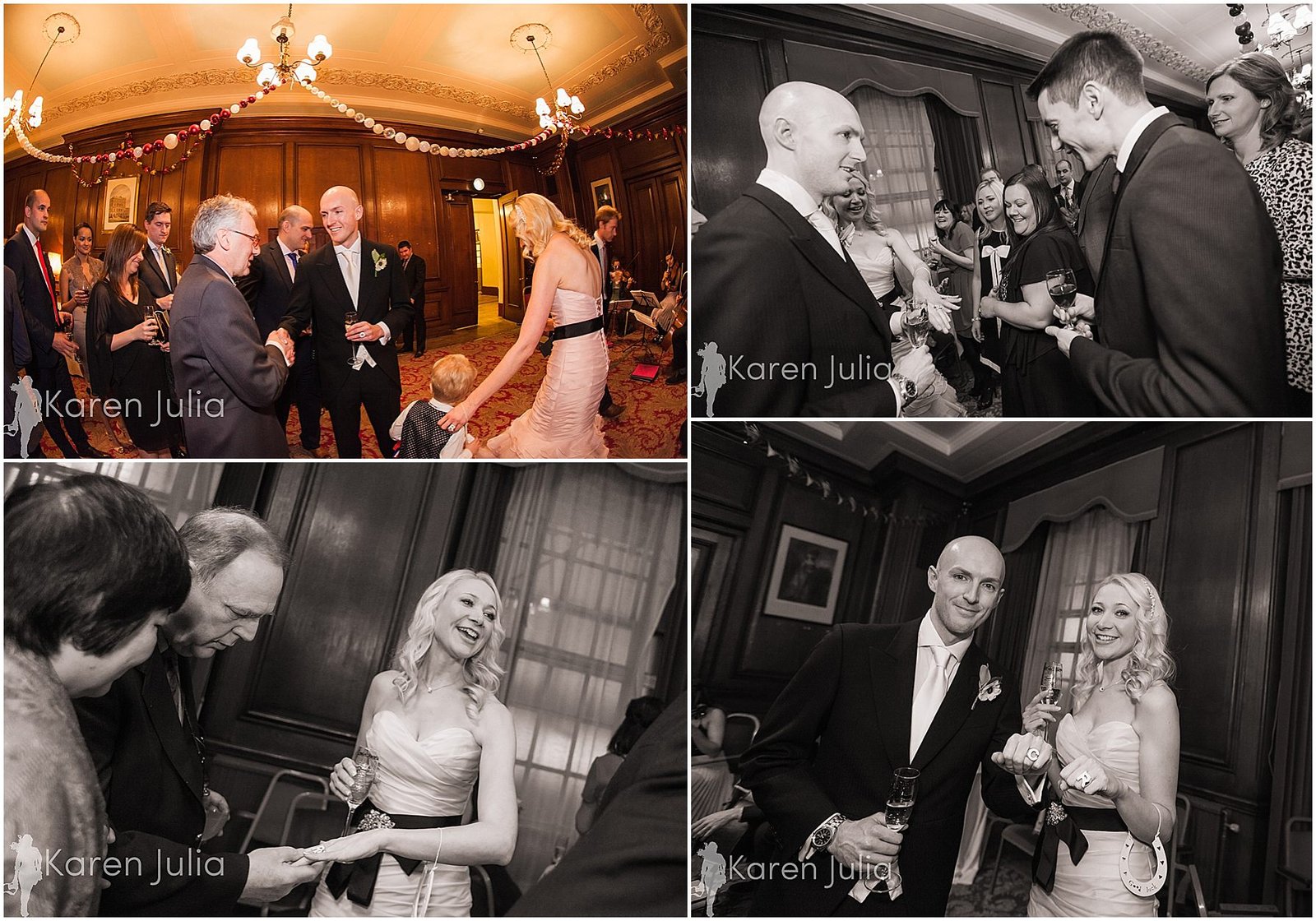 Charlie & Rick had got some spoof wedding rings & pretended to guests that these were their real rings. It was hilarious seeing guests reactions, not knowing whether they were joking or not! (above)
The large group photo of everyone had been planned for outside, but the scaffolding meant we used the large hall area instead. The tiled floor was super slippy to have ladders on!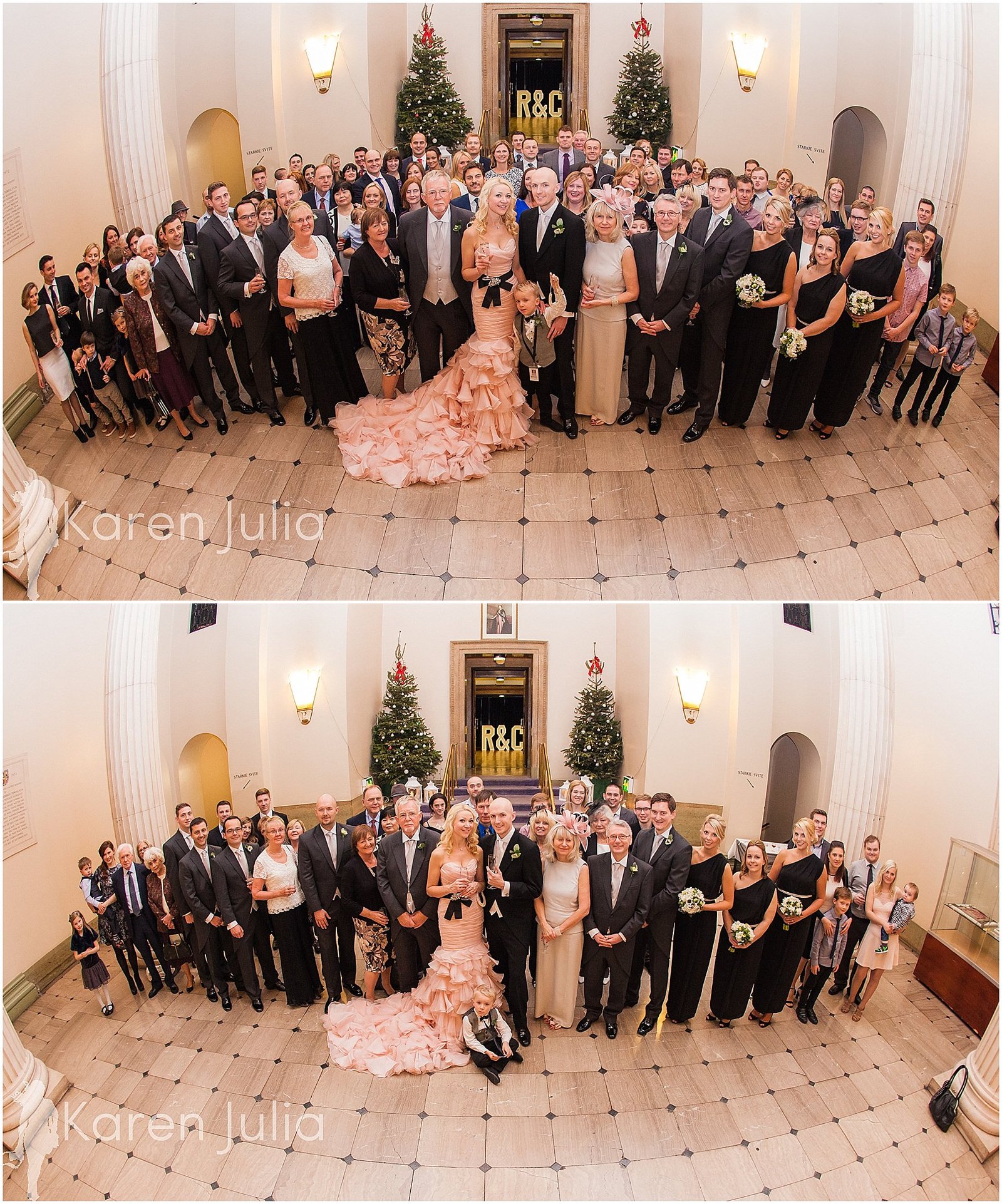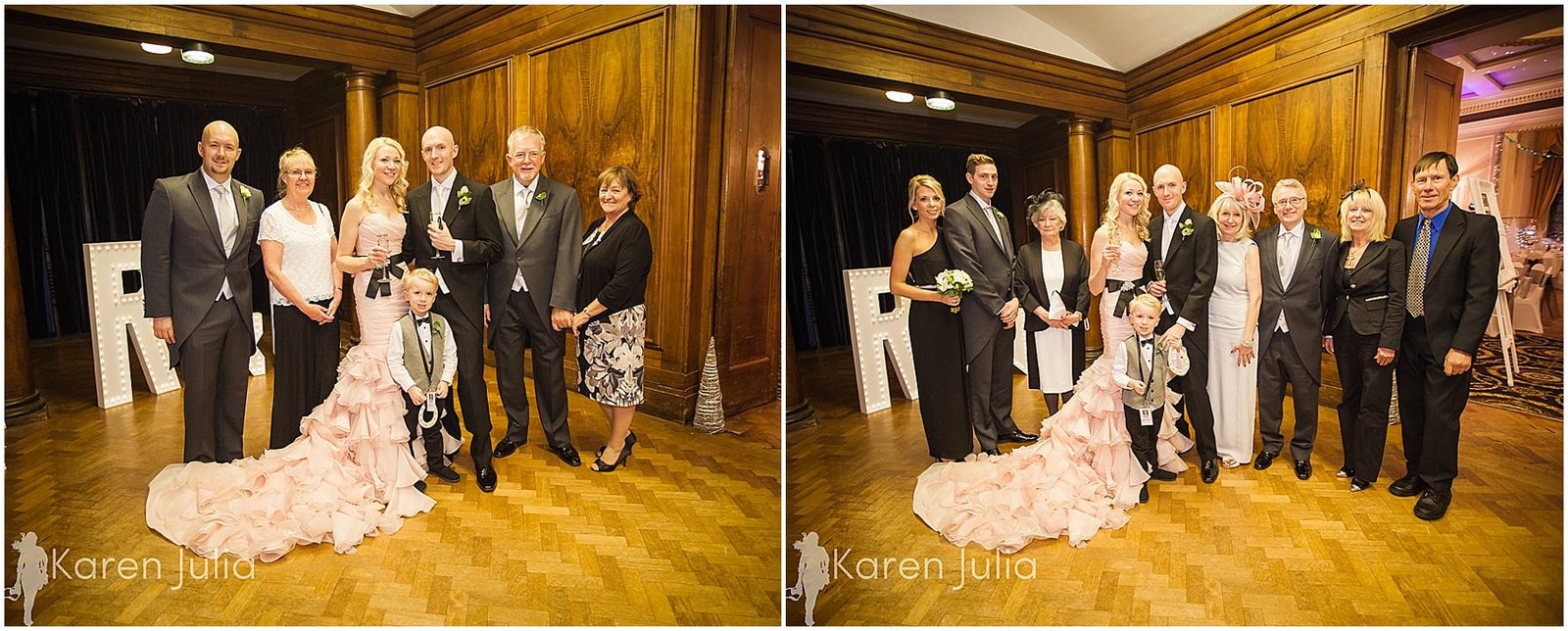 The couple had arranged entertainment for all the kids at the wedding, so there was acrobatics & tricks, the kids loved it!

The main hall is so dramatic with lots of architectural details, great for couple portraits, and with it being December had a real christmassy feel too.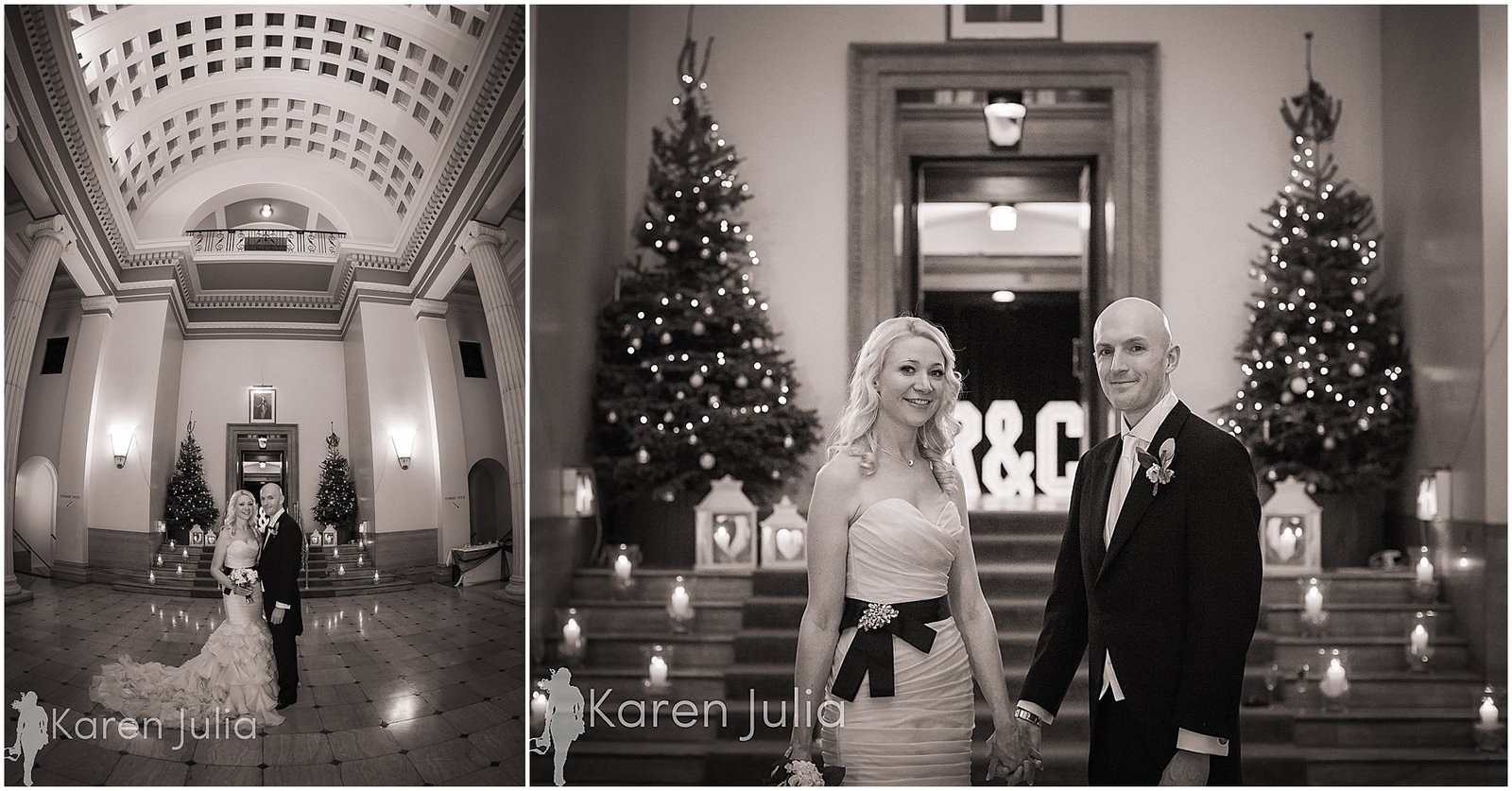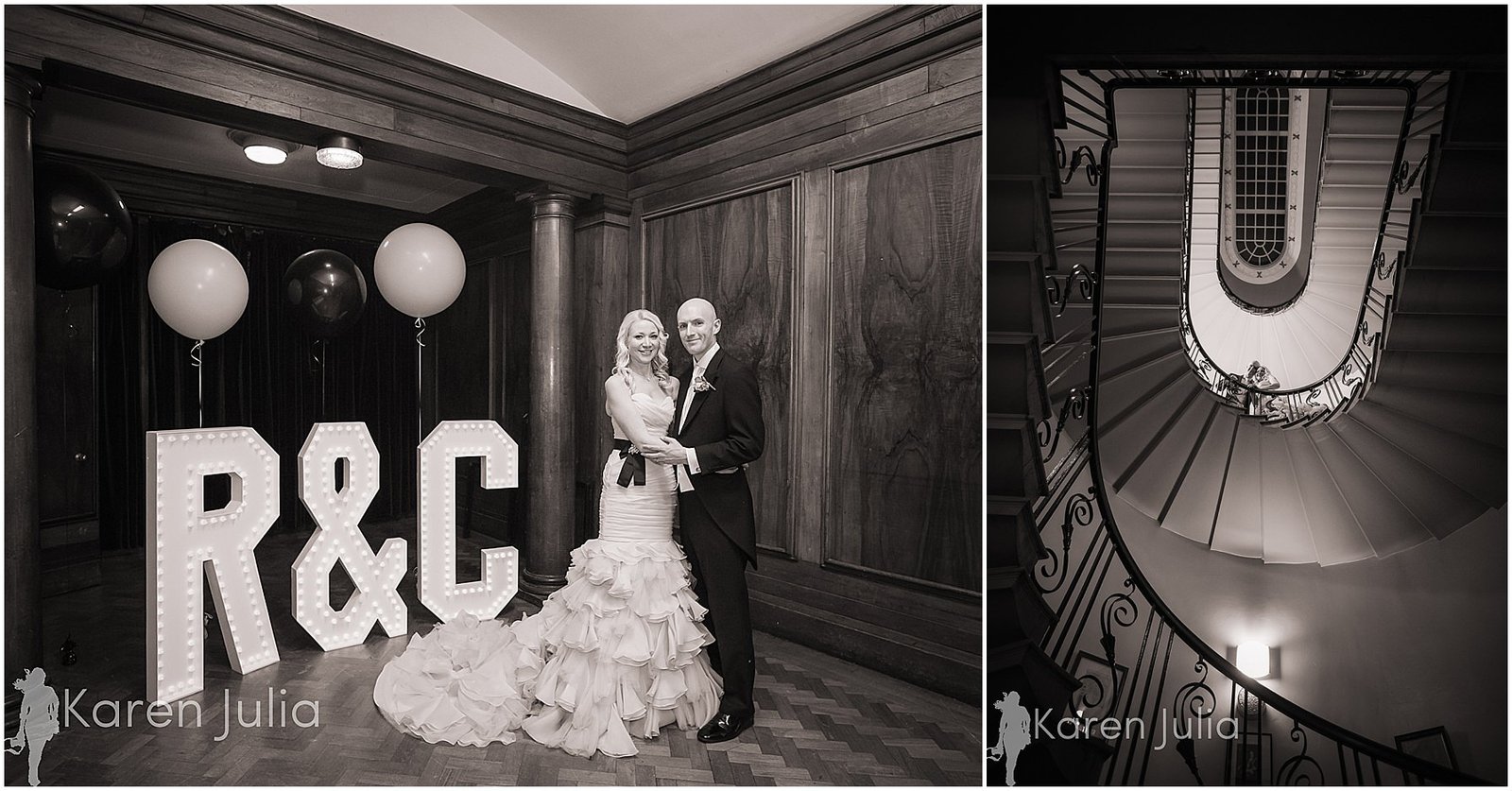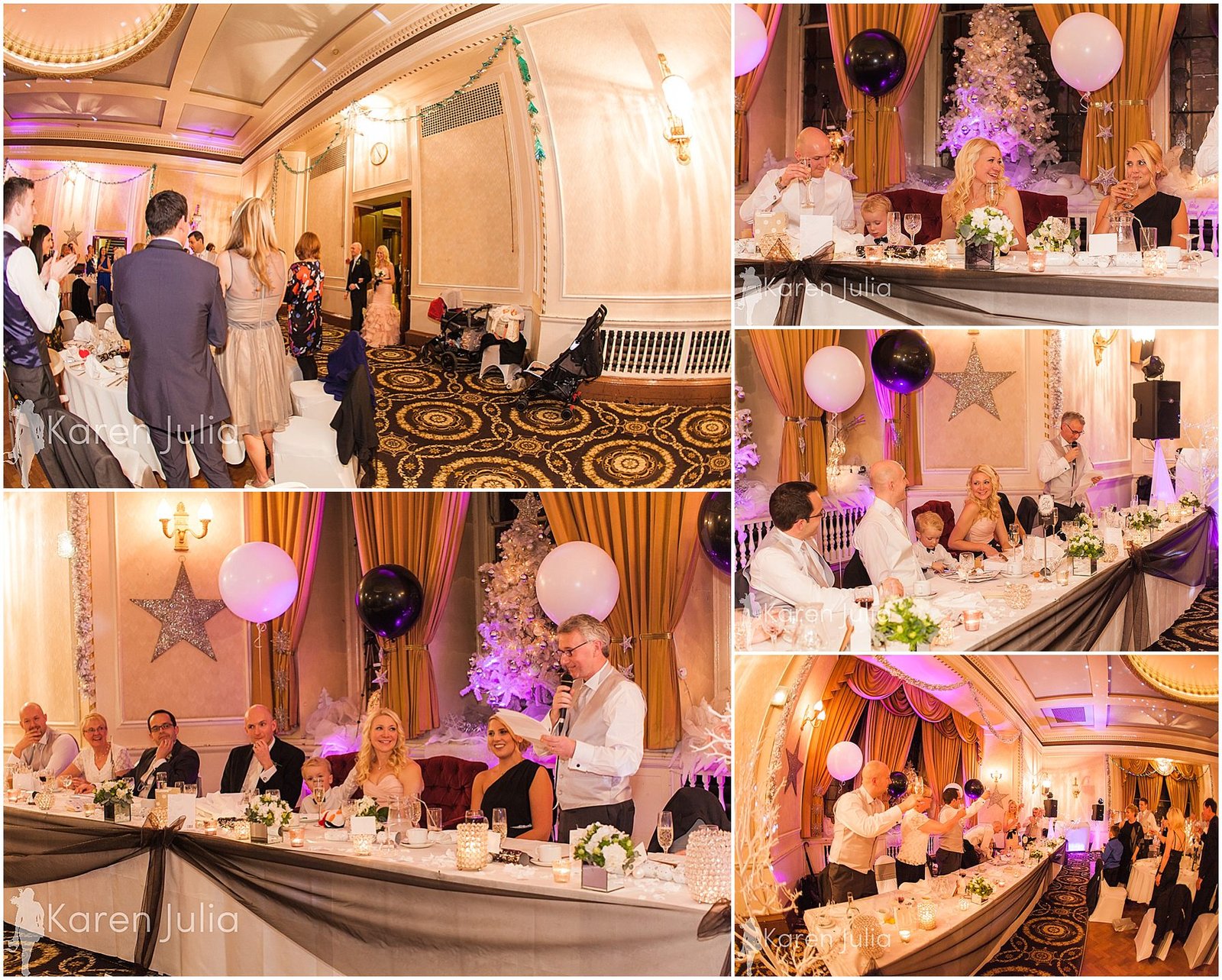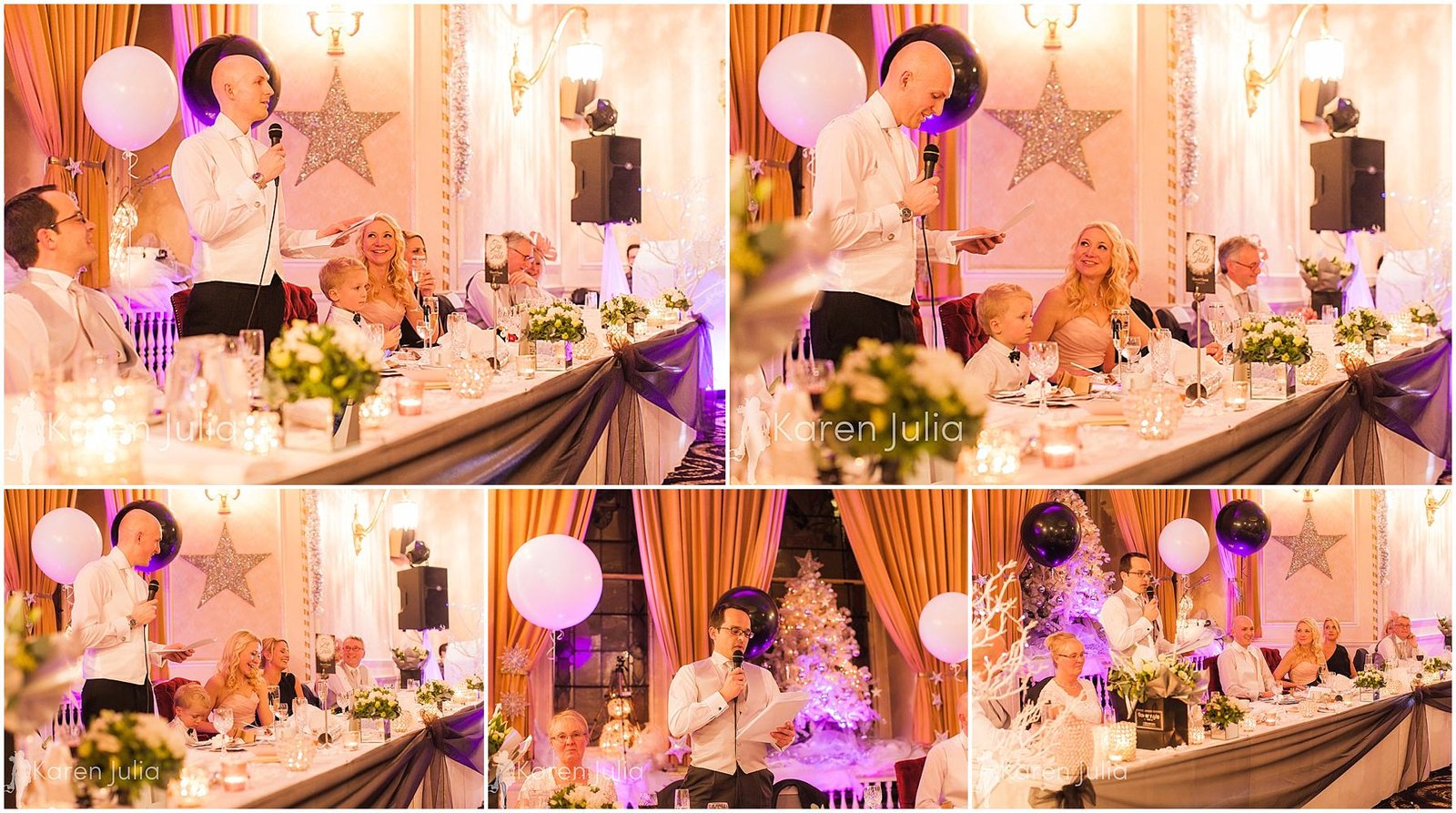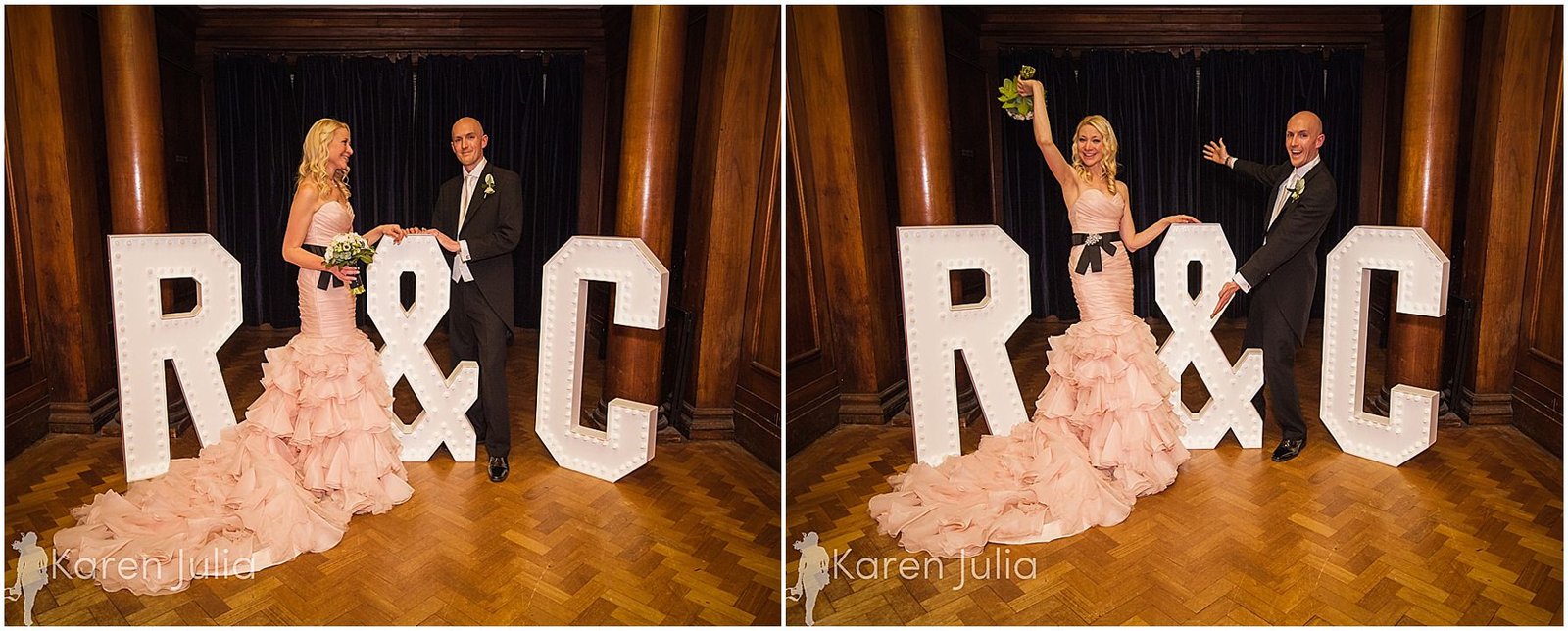 I knew Charlie had been hoping for snow, but it was a pretty dry & snow free month, so I sourced some fake snow that's used on film sets for a mock up 'snow' portrait.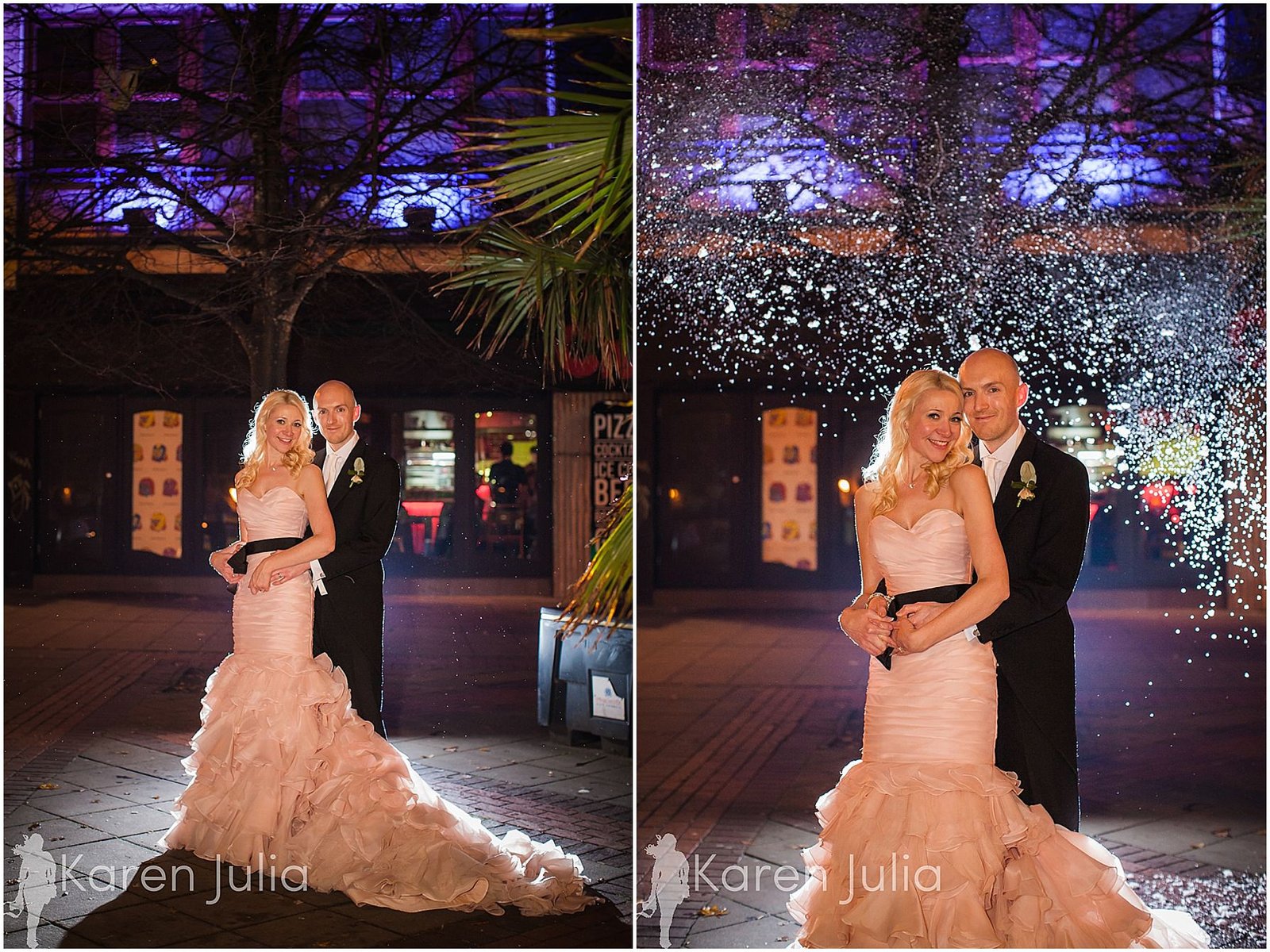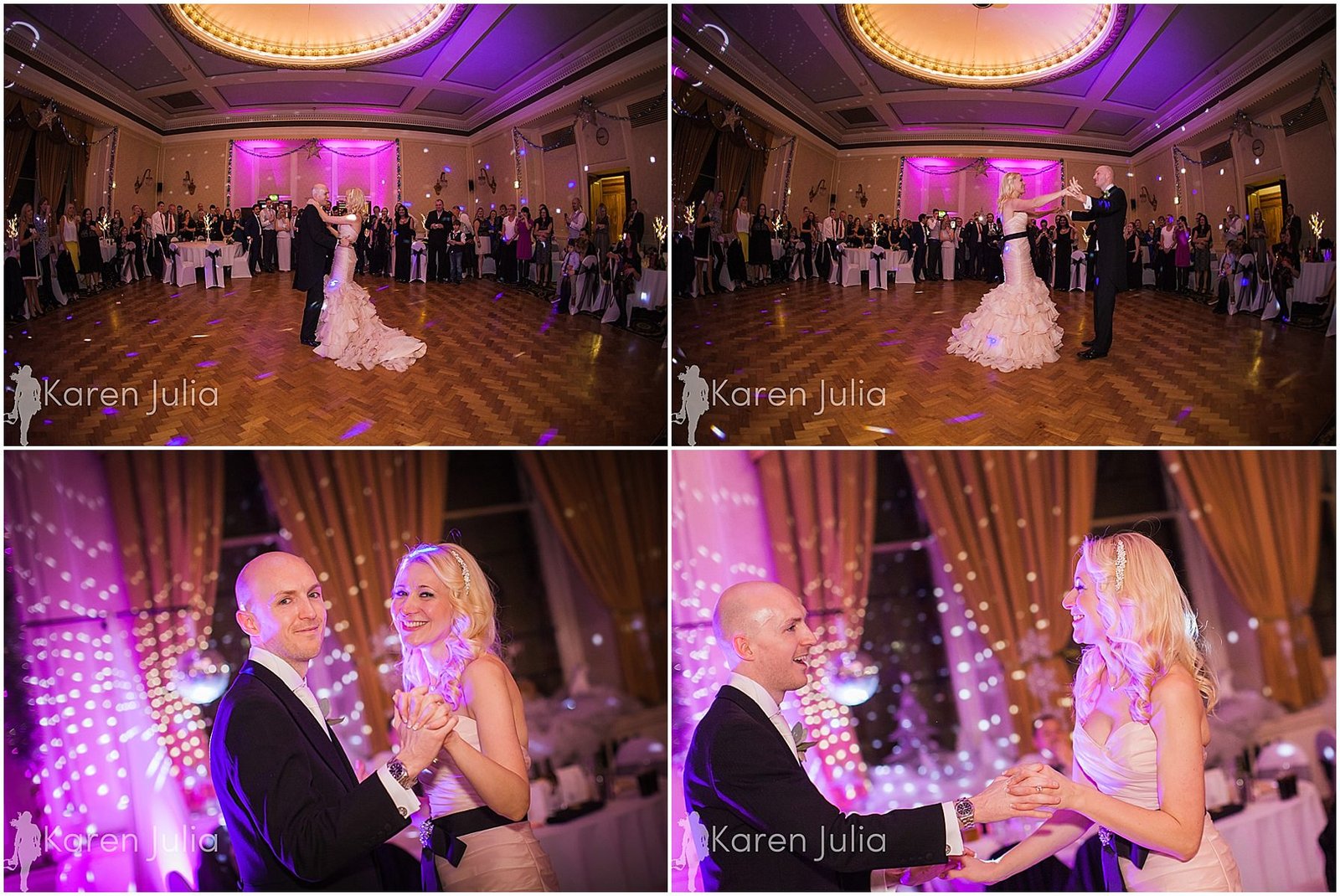 More couple portraits before the end of the night. I LOVE this staircase!