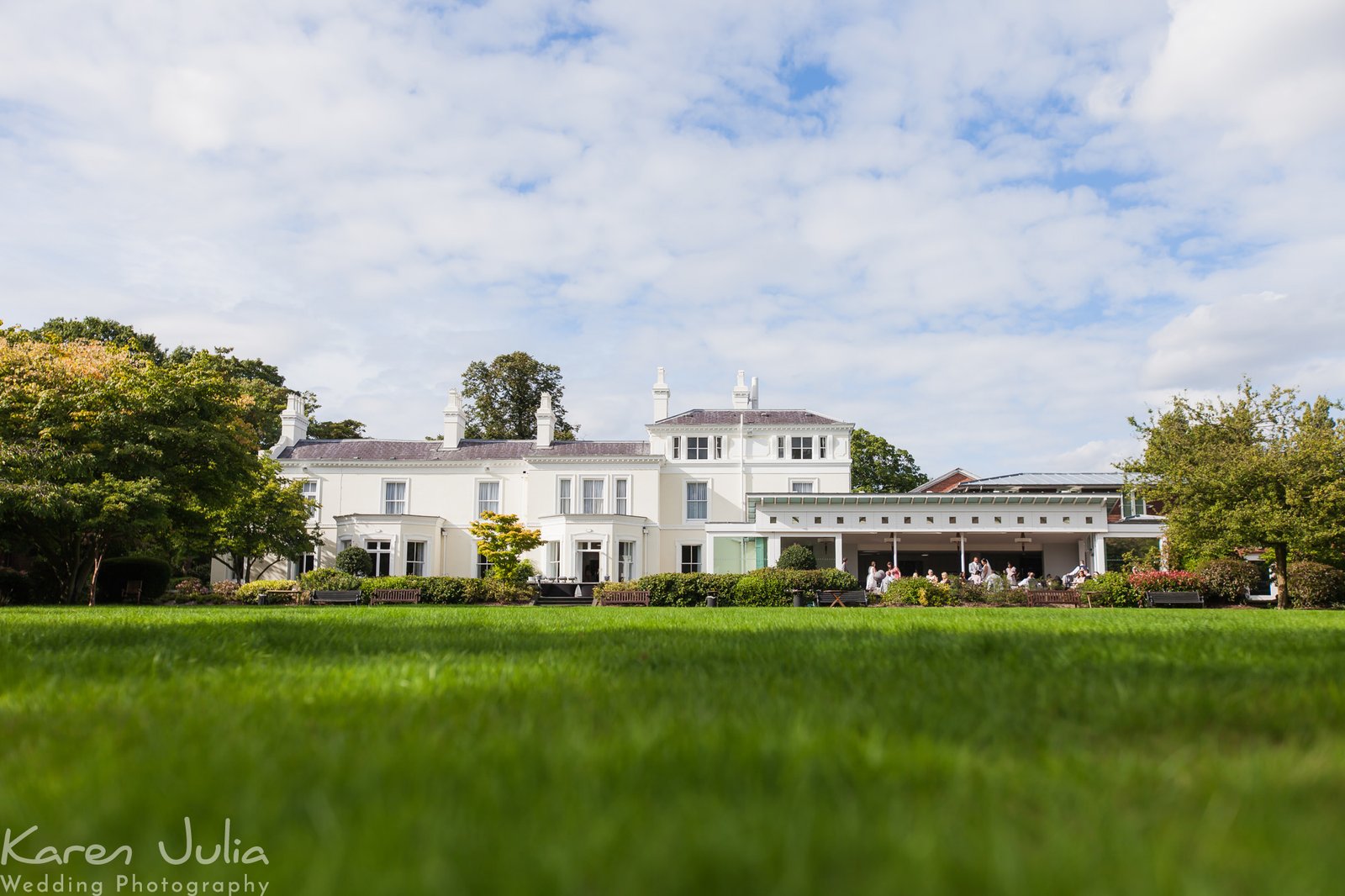 Chancellors Hotel Wedding Photography
Build around 1850 forSir Joseph Whitworth, Chancellors Hotel is a Victorian period property set amongst 5 acres of gardens. It's located in Fallowfield in Manchester, a short drive from Didsbury village.
Chancellors Hotel Wedding Photography Tips
Chancellors Hotel has recently been refurbished with a great neutral palette. The interior would complement pretty much any colour theme.
I'd love to share a few tips to get the best out of the grounds.
If it's raining, there's a handy cover over the conservatory area that means group photos can be shot with the gardens in the backdrop without guests getting wet. Perfect for Manchester's trademark weather!
In harsh sunlight, the trees provide a good amount of shade for small group photos and couple portraits.
Wedding cars typically drop the bride off at the back entrance. The cars in the background can be a little distracting. Consider stopping for a photo before the car turns the corner into the venue, or stop for a quick photo in the courtyard instead.
The garden is surrounded by tall trees, but sun-flare shots are still possible. The timing just needs to be perfect! I use an app called 'Sunseekers' which will tell me the exact time on your wedding day that we'd be able to create a photo like the one below.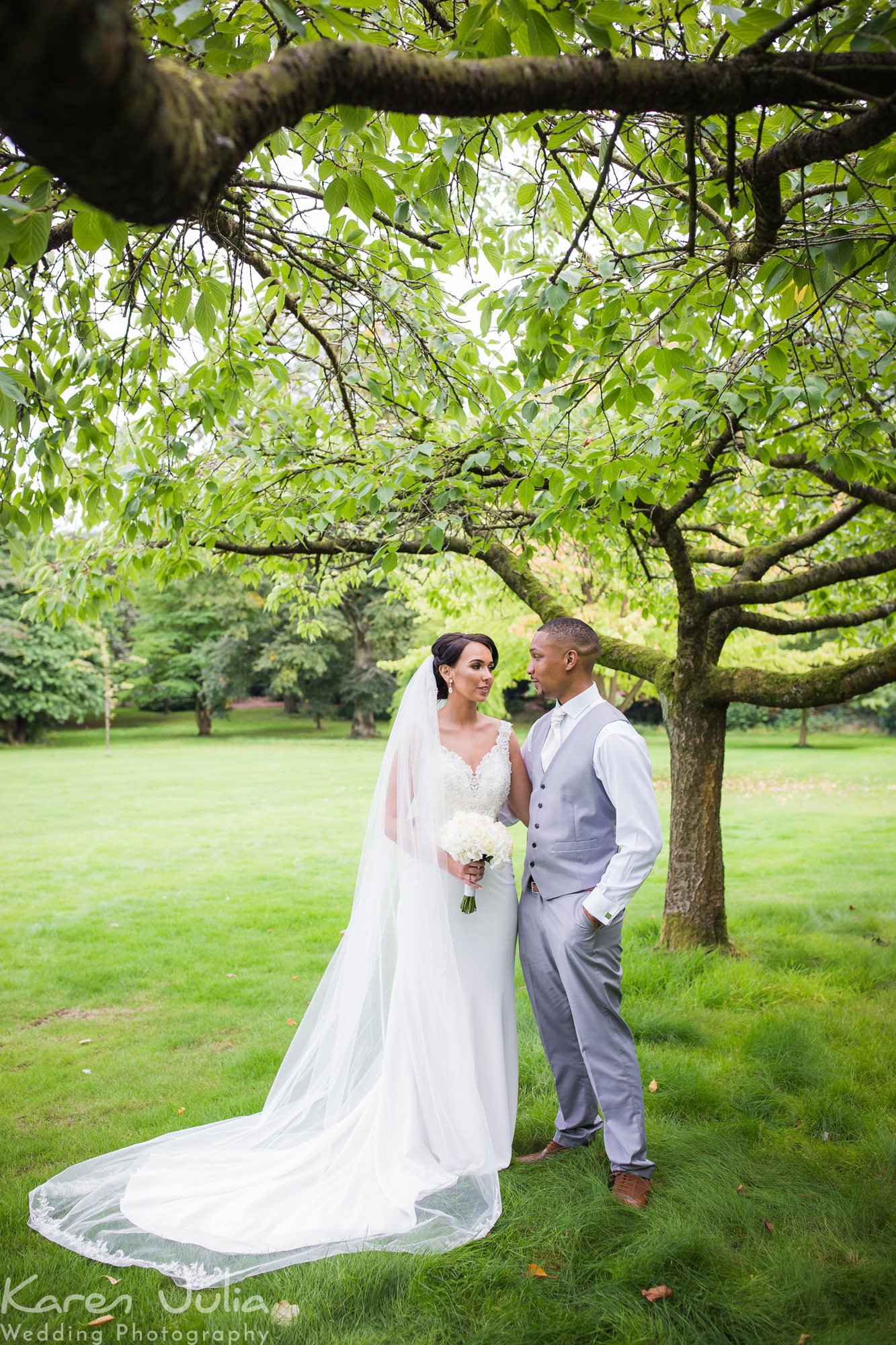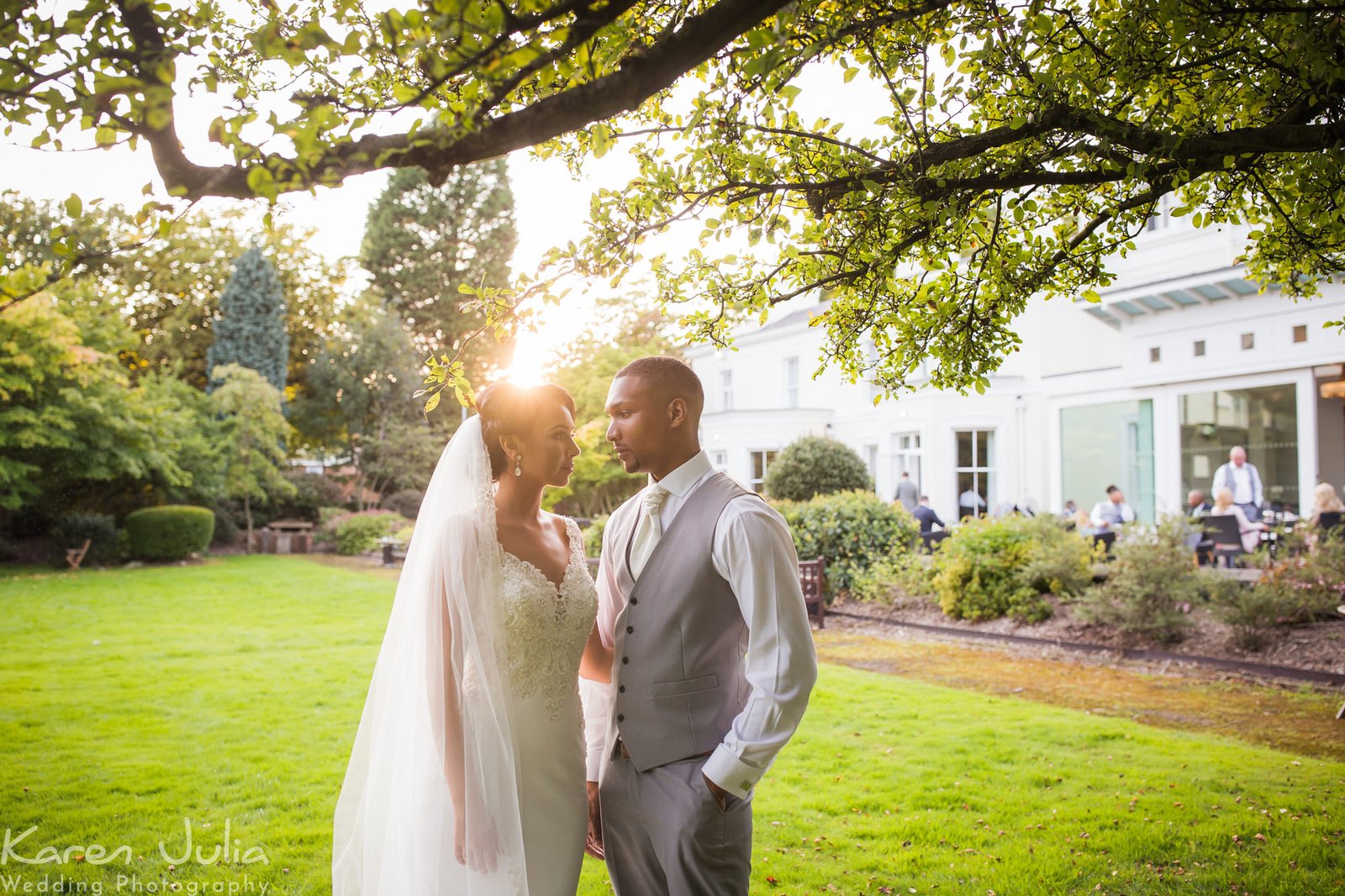 Chancellors Hotel Weddings