Lindsey & Ben initially found me at The Wedding Fair at Event City. We met up after the fair and I got to hear a bit more about their plans for the day. They had planned an informal, intimate affair in a bijou luxury Lake District hotel set within five and a half acres of beautiful grounds and with a view of Lake Windermere. I couldn't wait to see it!
Bowness Lake District Engagement Shoot
The Bowness engagement shoot was planned for April 29th. With Ben being in the military, we planned it around his schedule. On the morning of the engagement shoot, the view across Manchester from my apartment wasn't great. It was really foggy and I could barely see the city. The Lake District has it's own weather system though, so I got in the car to make the 90-minute drive to Bowness hoping for blue skies!
I wasn't disappointed! I arrived to find it baking hot with not a cloud in the sky! I parked up and met Lindsey and Ben. We started off at Bowness Marina, and then moved on to the Lake District boat club via an ice cream van! Huge thanks to the Lake District boat club for allowing us to mingle amongst the boats for photos! We then worked our way back to the marina for photos with Lake Windermere in the background. The view was amazing!
We then headed to Miller Howe Hotel, the luxury venue where the couple had chosen to get married. The hotel was gorgeous, really unique with open fires and amazing panoramic views of Lake Windermere. The hotel features many arts and crafts movement pieces of furniture, complemented by contemporary art and would be the perfect location for art lovers. The couple loved the Art Nouveau interior, but it was the panoramic view that sealed this as their perfect wedding venue.
After a good look around, we wandered around the gardens to get a few more photos and check out locations for group photos on the wedding day. The gardens were full of colour and perfectly manicured. We headed towards the adjoining woodland and were met with a hillside of bluebells which was just perfect for those last few photos.
Bowness Lake District Engagement Shoot Photo Gallery: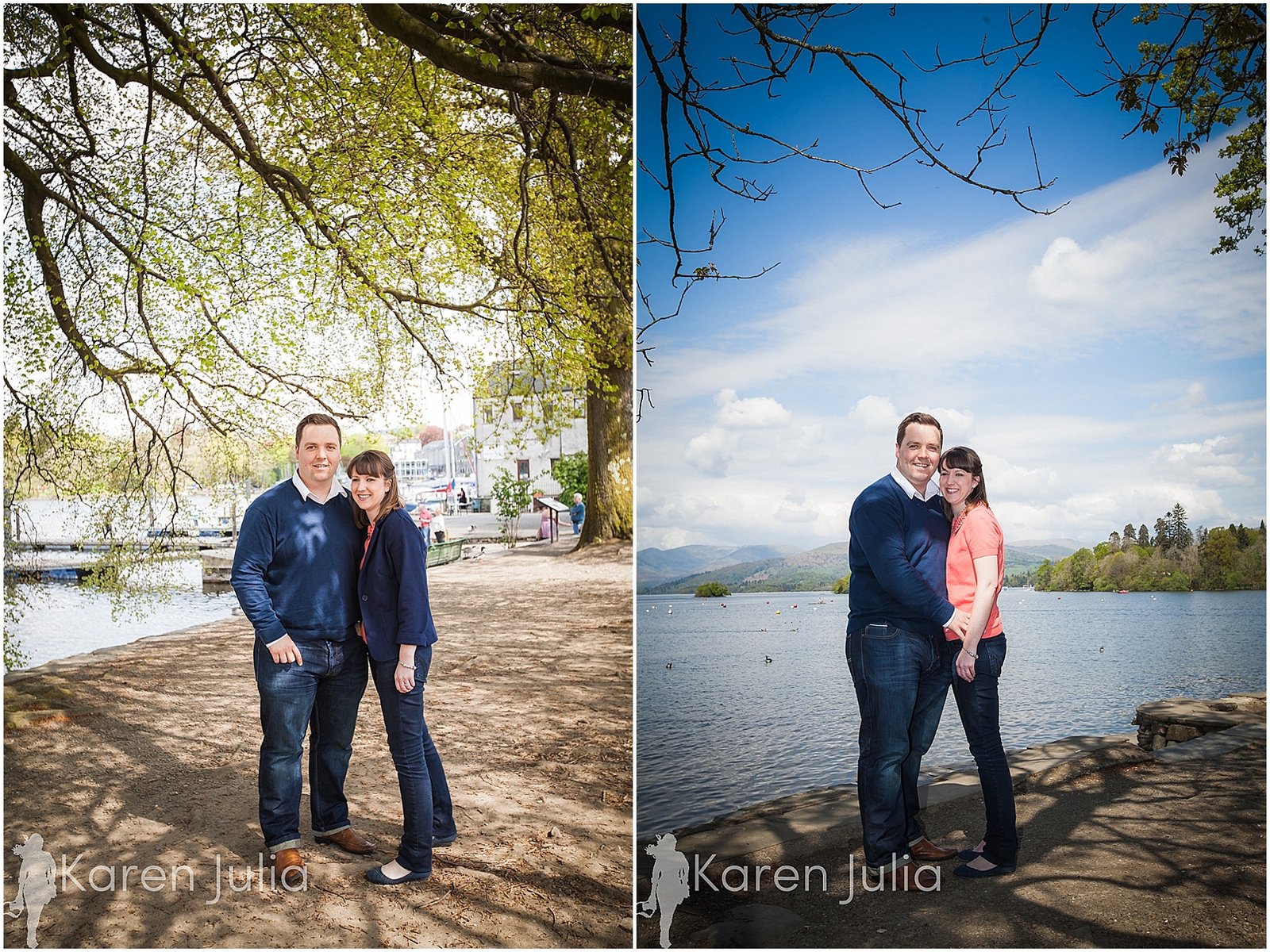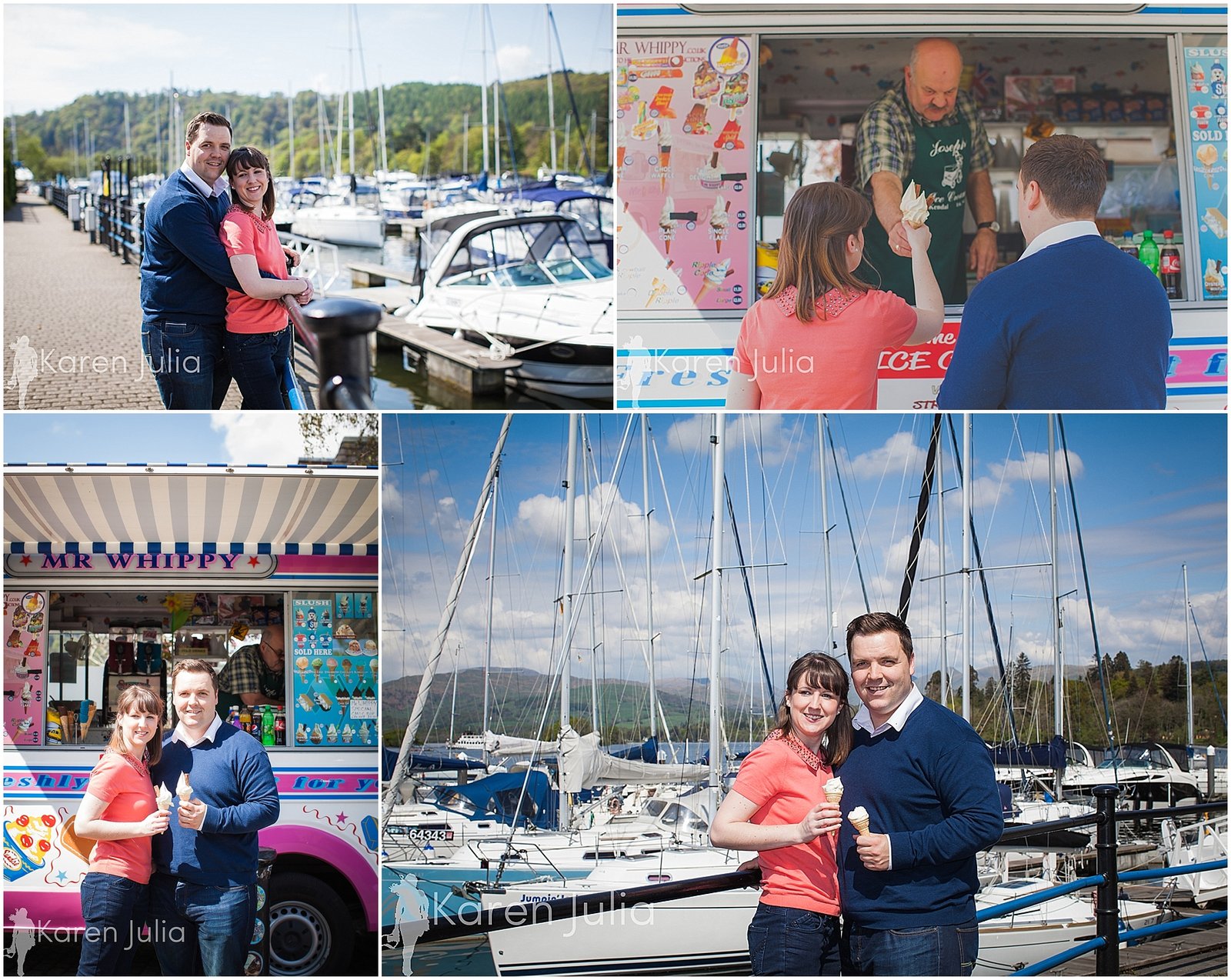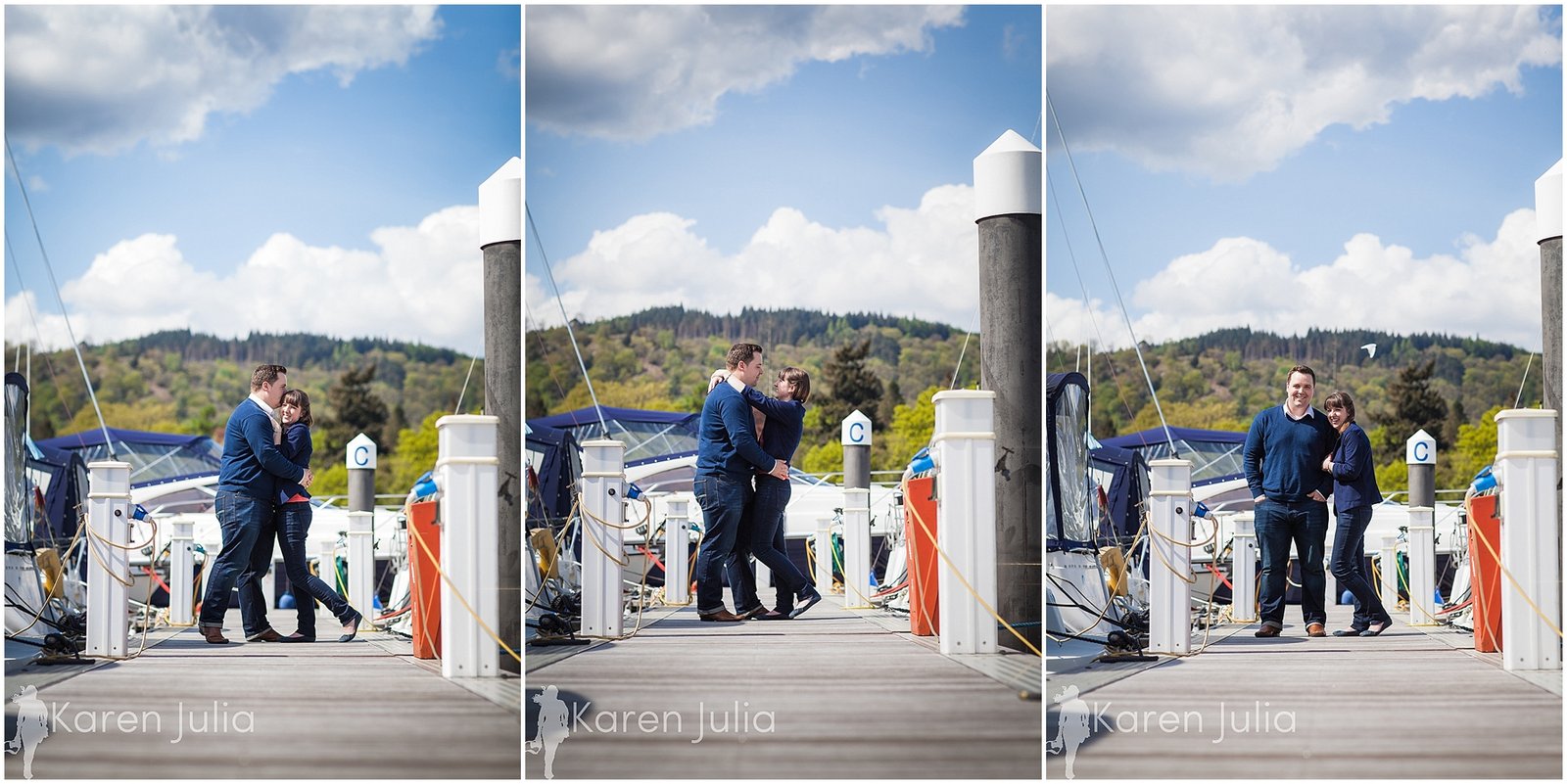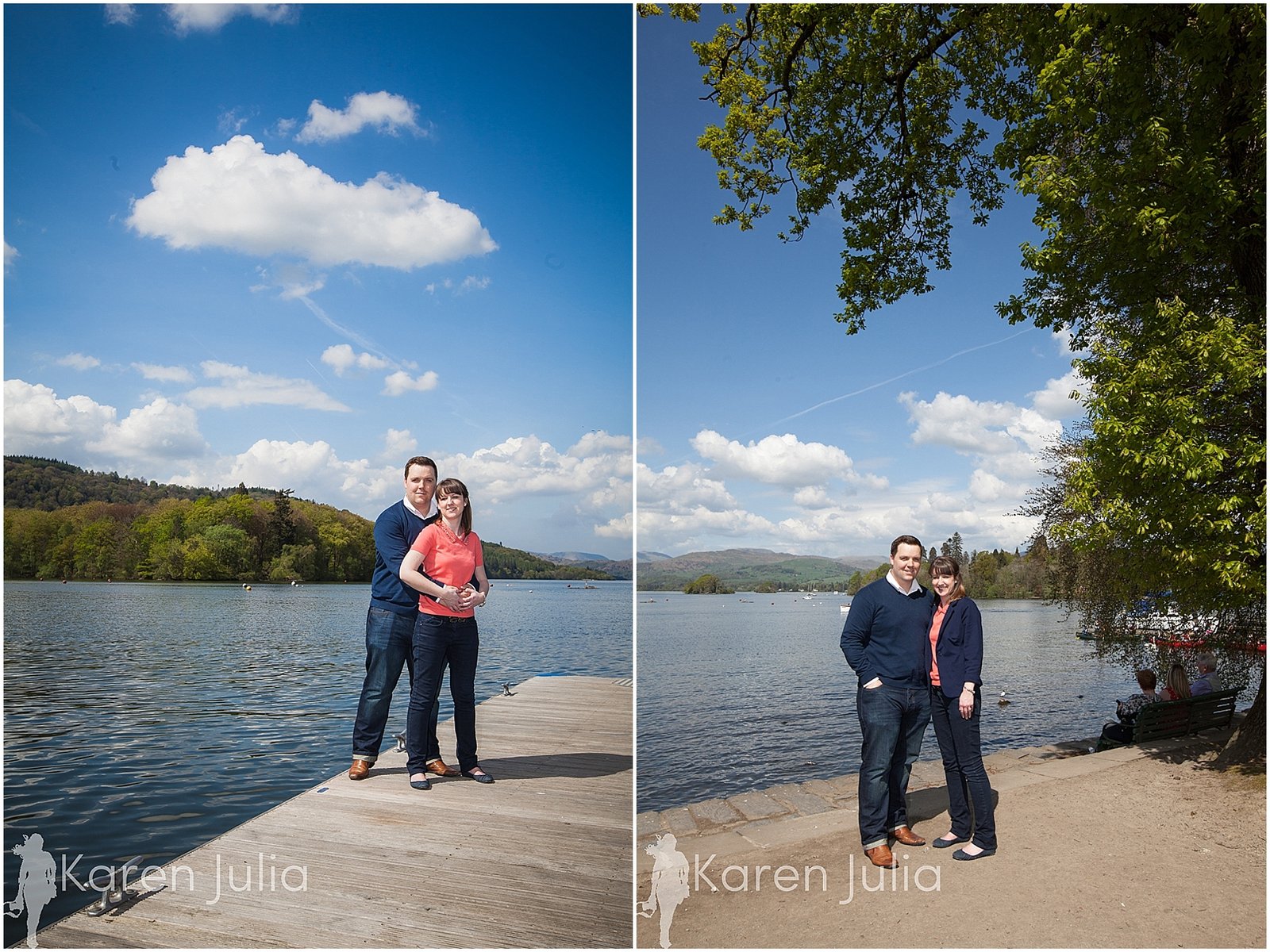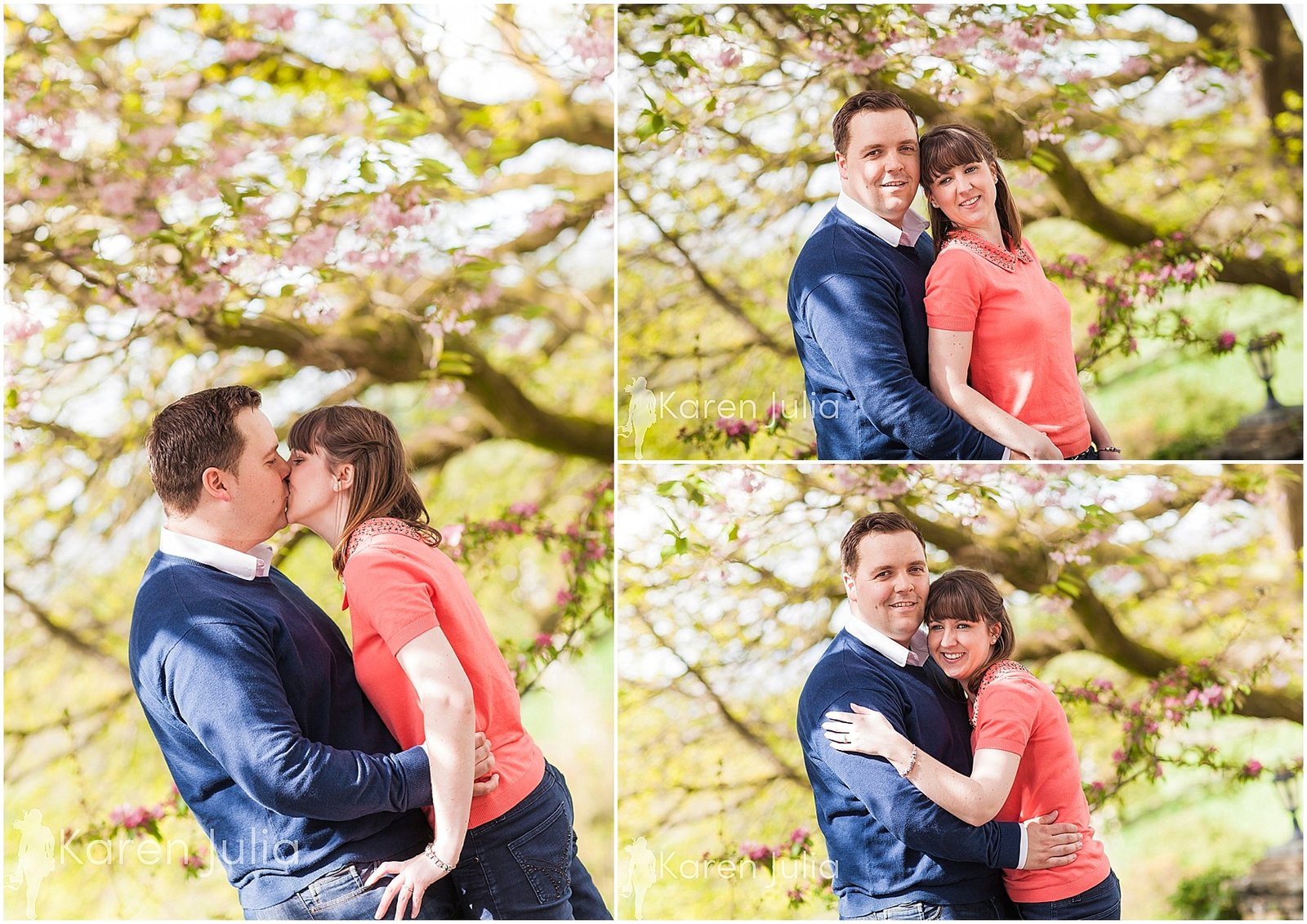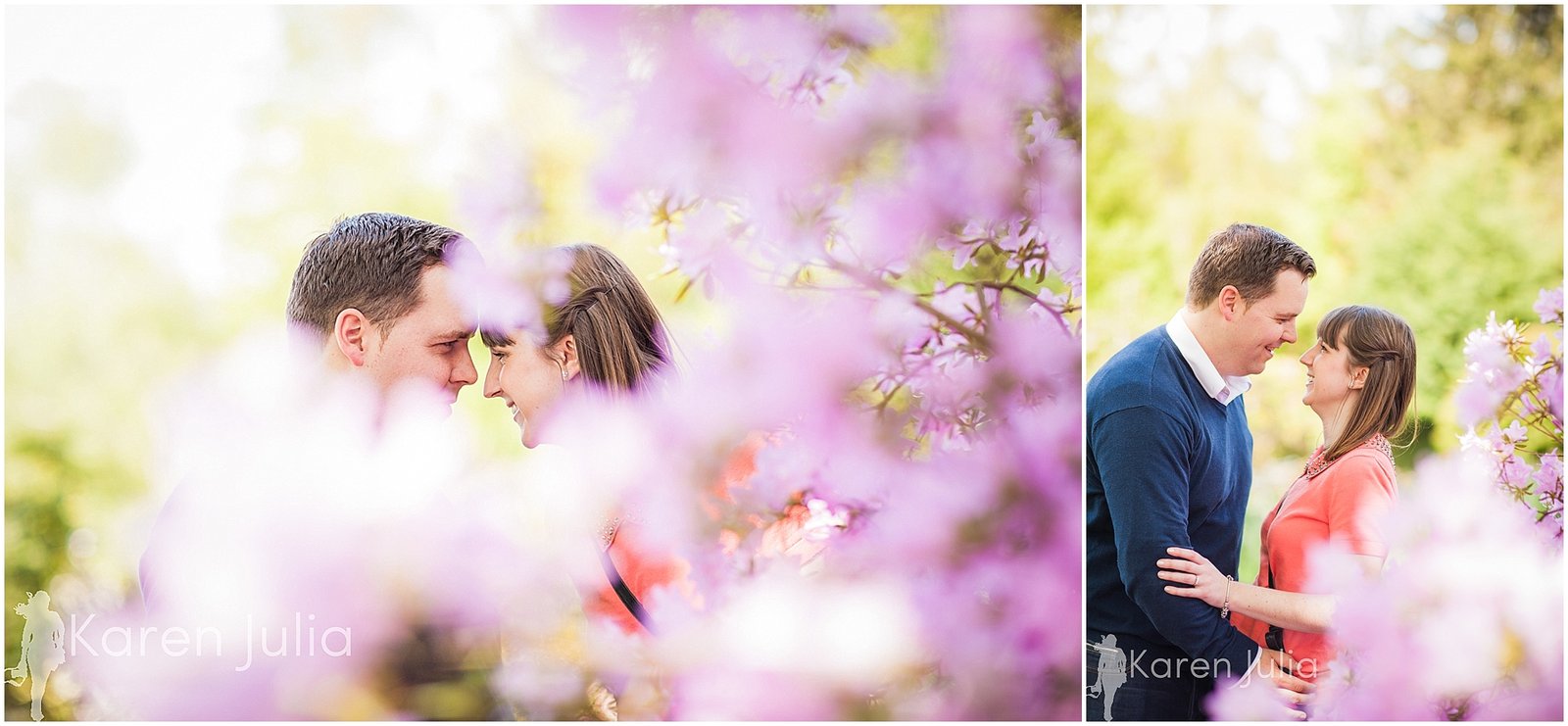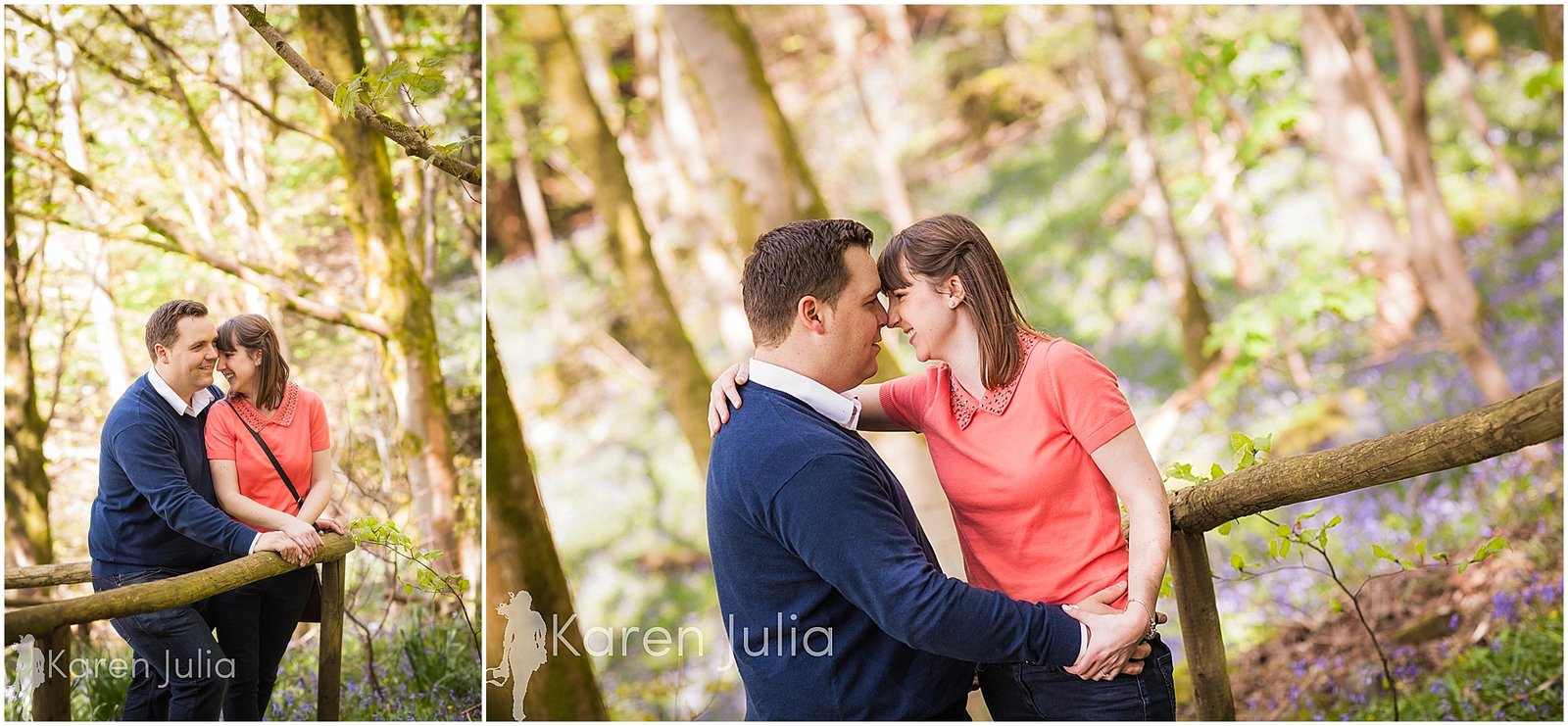 Check out our other couple photo shoots over on the engagement shoots page.